Meetings & Events
Beautifully situated on Ka'anapali Beach on Maui, our flexible function areas totaling 100,000 square feet, on-site activities and professional event planners ensure your corporate event or meeting is executed seamlessly. Connect and collaborate in distinct venues, including classic boardrooms and spaces for breakout sessions, plus expansive ballrooms for large corporate functions and conferences.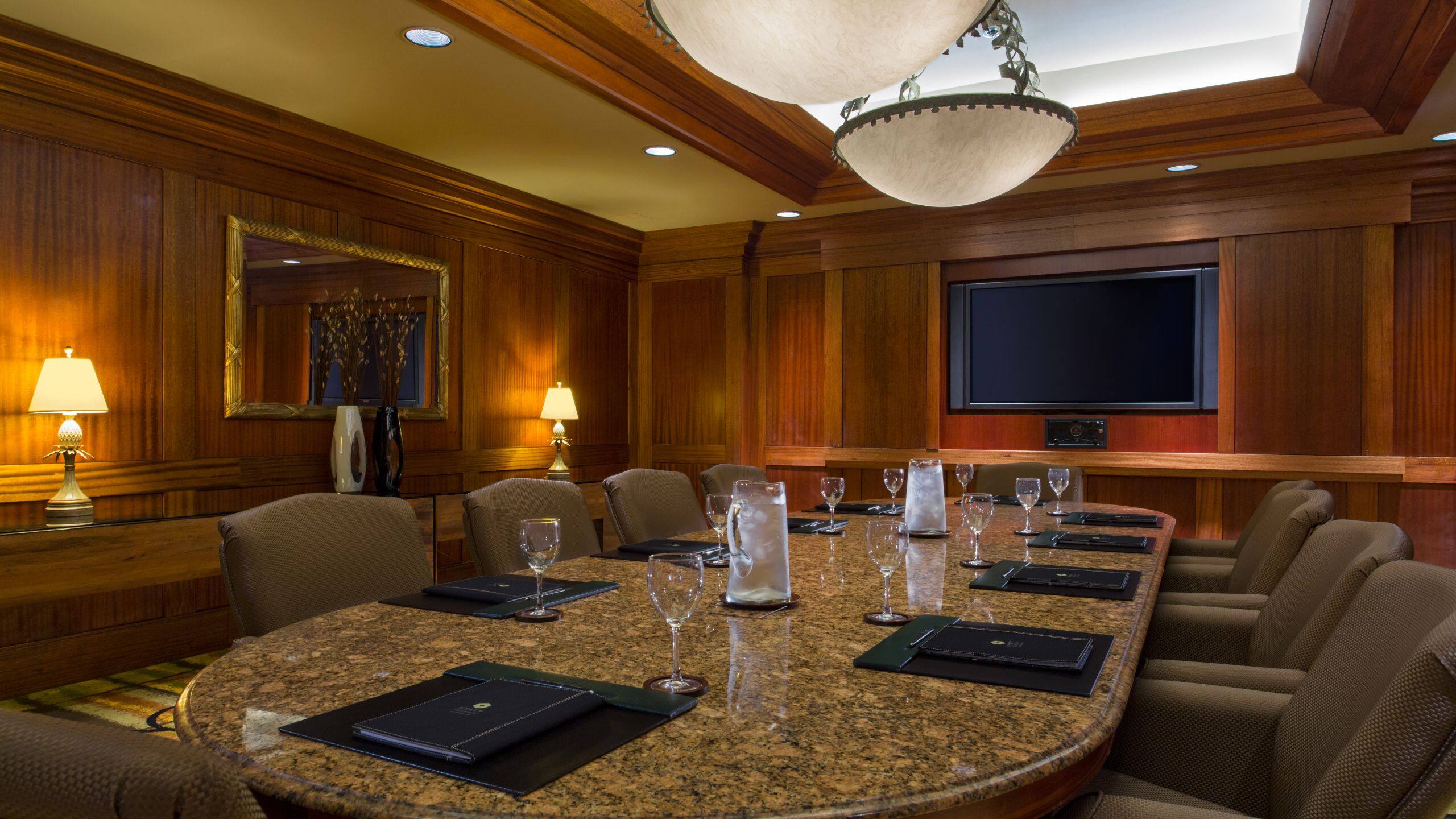 Regency Boardroom
This traditional 540-square-foot boardroom—permanently set for 12 guests—features elegant wood paneling reminiscent of a private library, a marble-top board table and executive leather chairs, with a buffet for refreshments.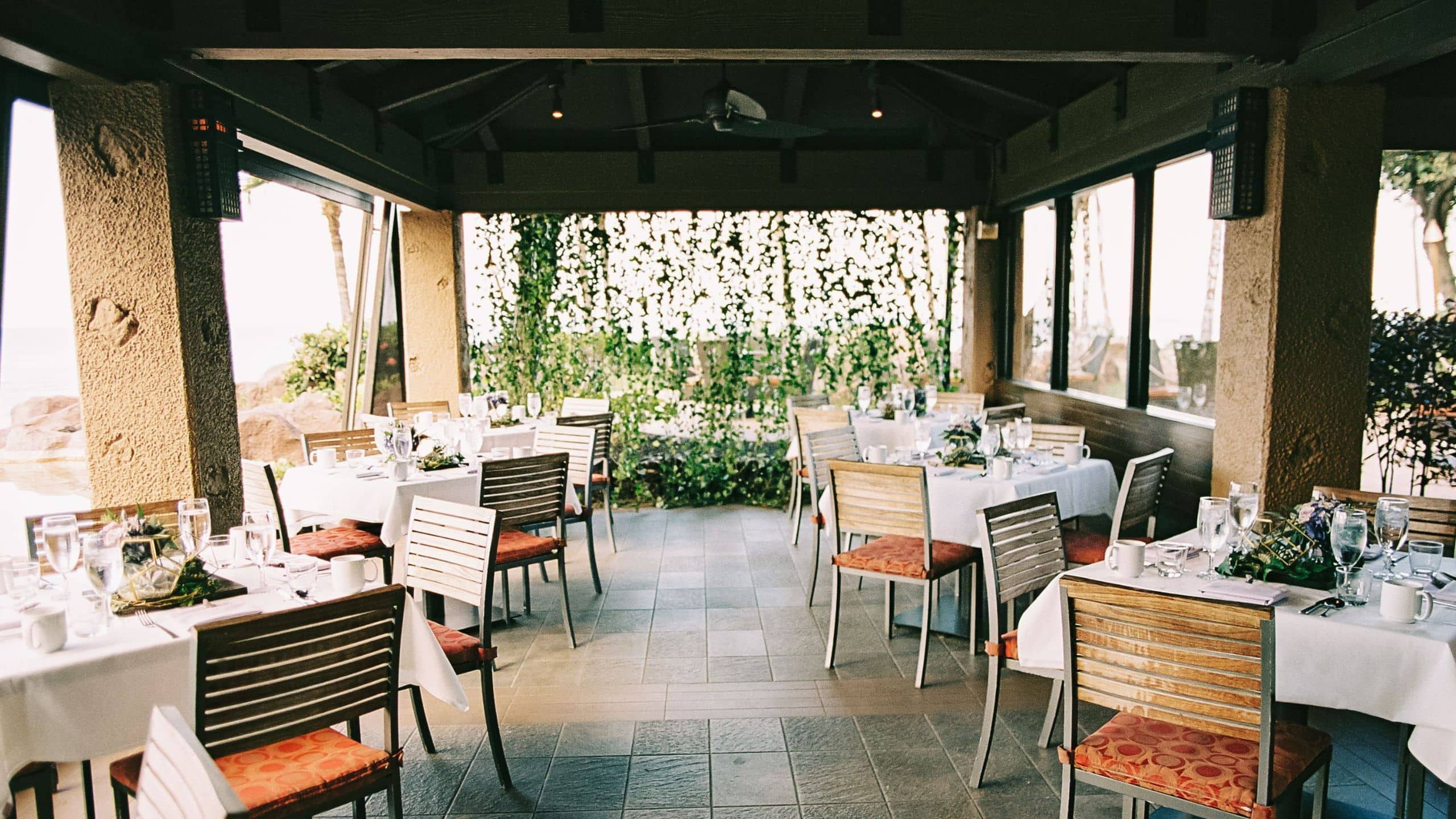 Japengo
Get together with up to 100 guests in this 3,600-square-foot dining and reception space with open-air seating overlooking waterfalls and the Pacific Ocean to create a scenic view.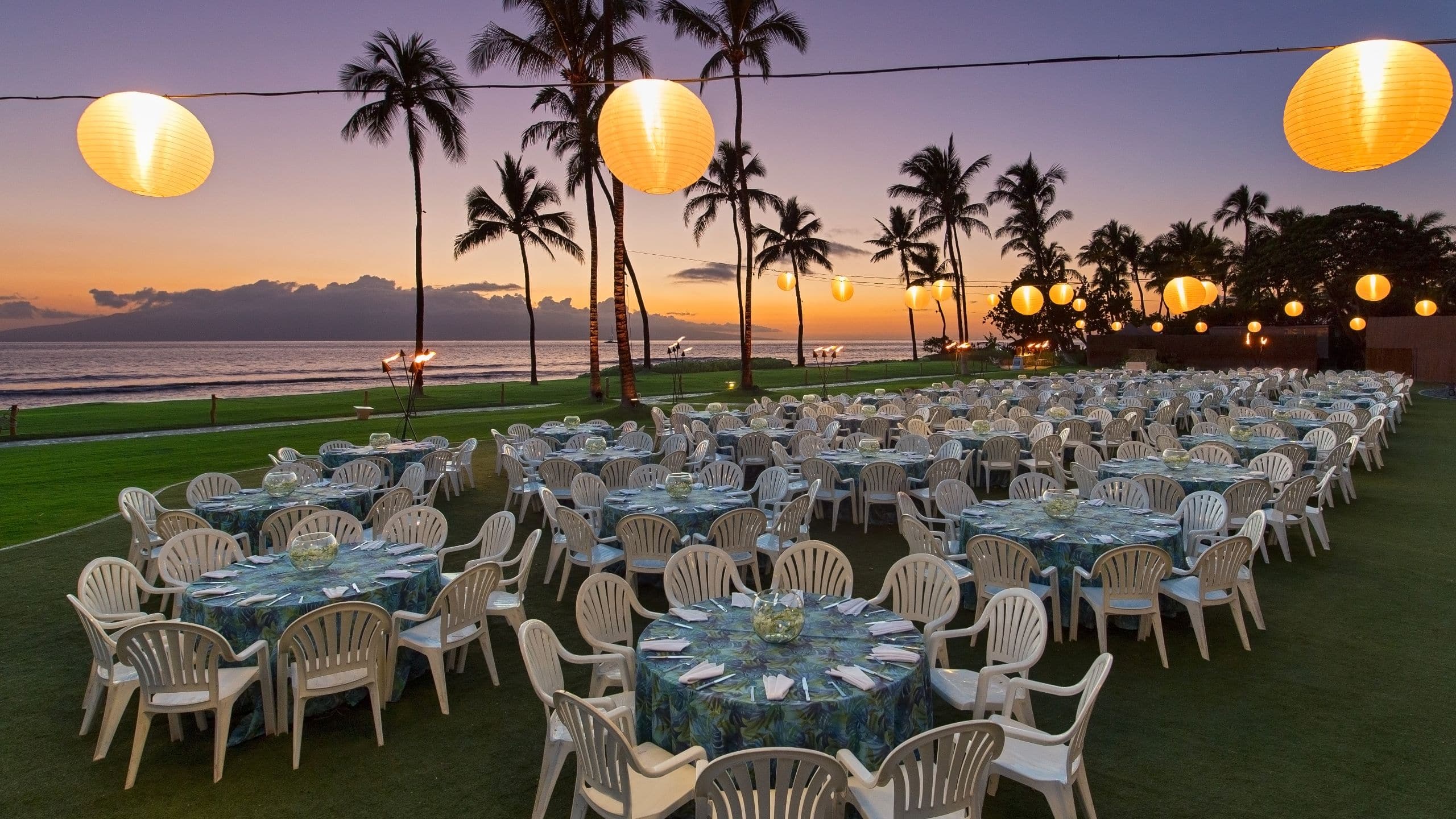 Napili Garden and Lawn
Overlooking the Pacific Ocean, this expansive outdoor area totals more than 30,000 square feet of grassy lawns and flagstone patio along Ka'anapali Beach, with tenting capabilities and accommodations for up to 2,500.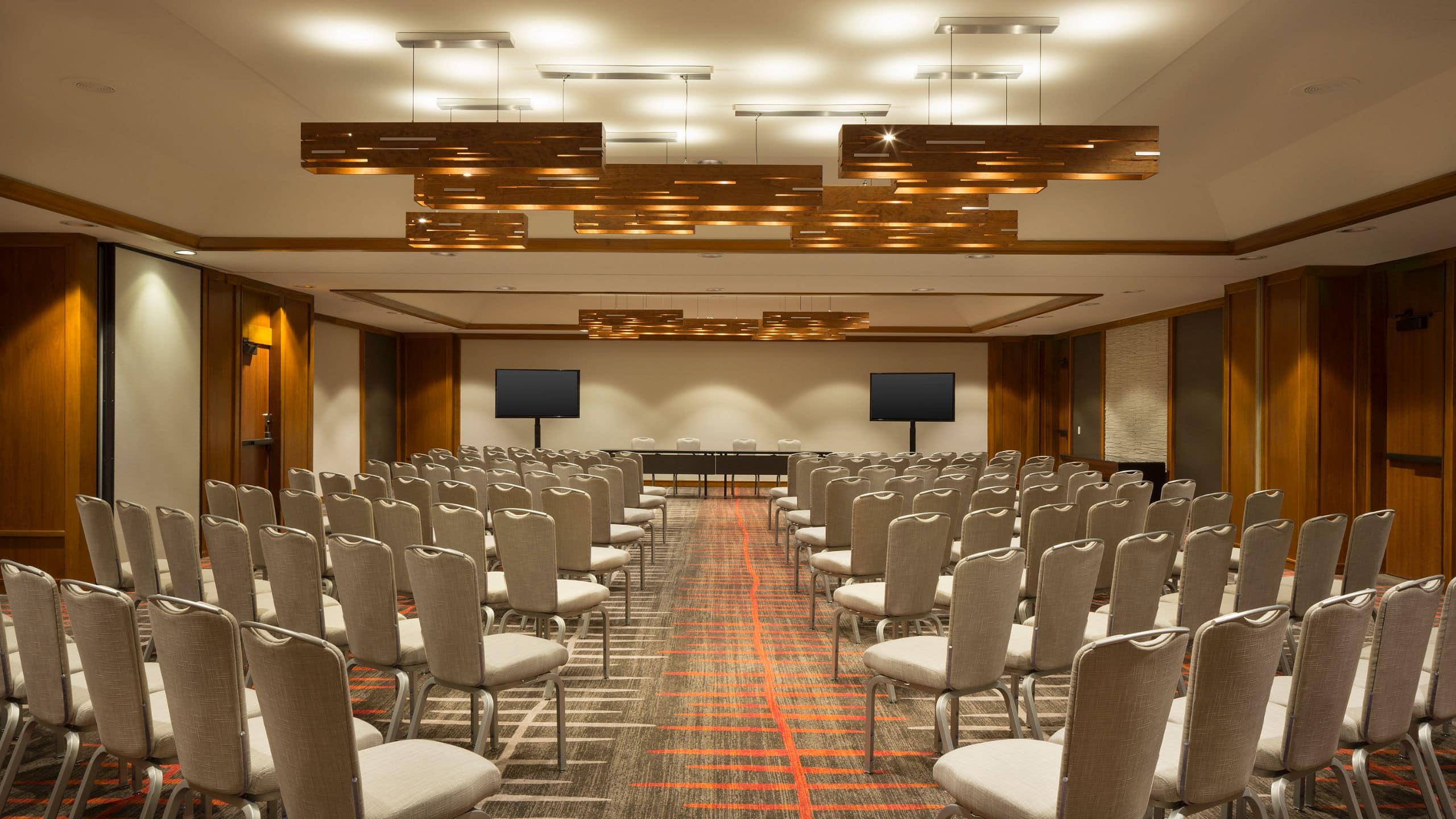 Maui Suites
This group of five flexible meeting rooms totaling 4,218 square feet can be used in various configurations, ranging in size from 459–1,064 square feet to accommodate intimate gatherings of 20 or up to 400 when used in combination.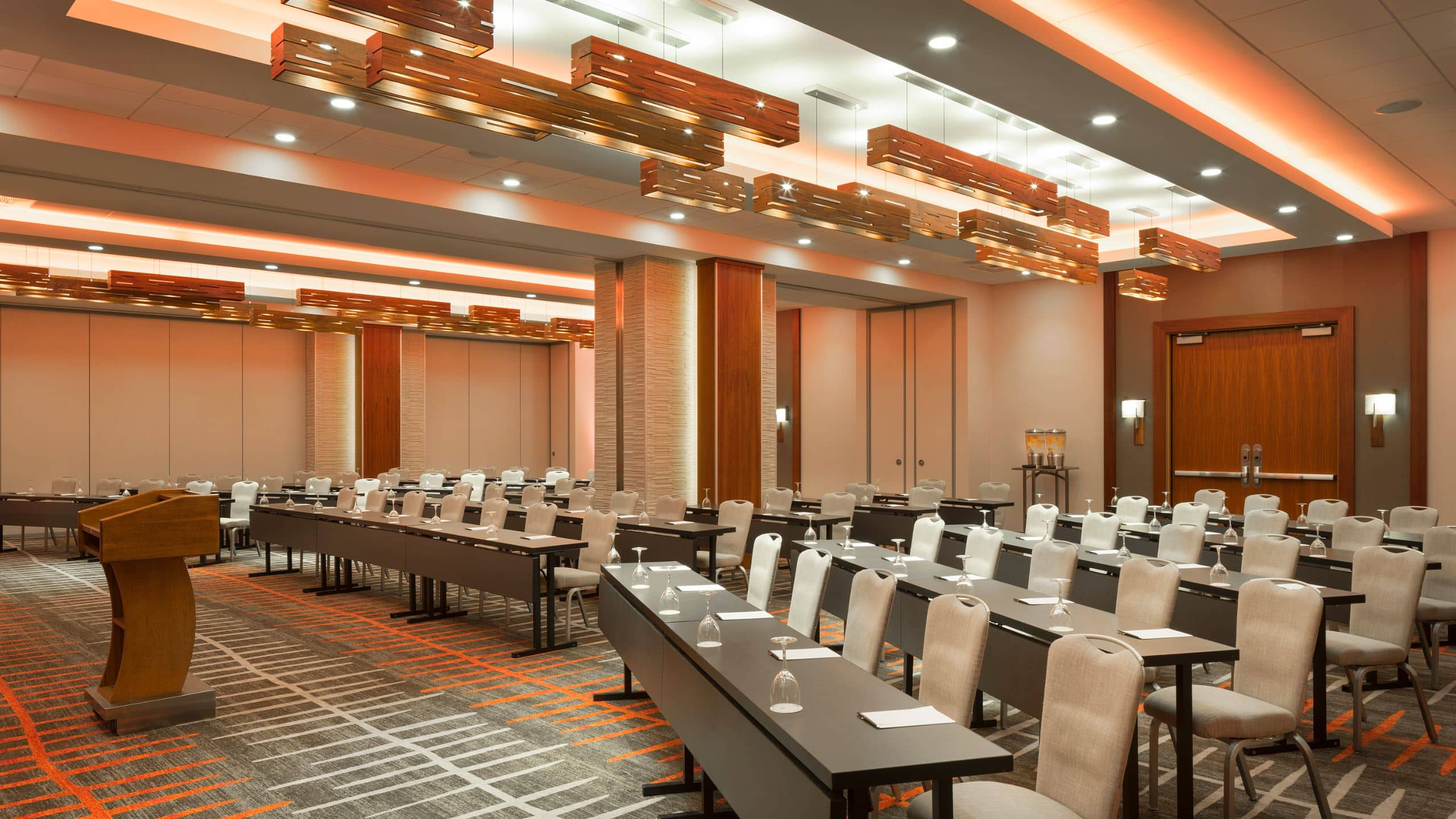 Lahaina Ballroom
Located on the lobby level of the Lahaina Tower, this mid-size ballroom offers 4,871 square feet of function space that is divisible into up to four breakout rooms. Featuring a clean and sophisticated design, the space can accommodate up to 450 reception guests.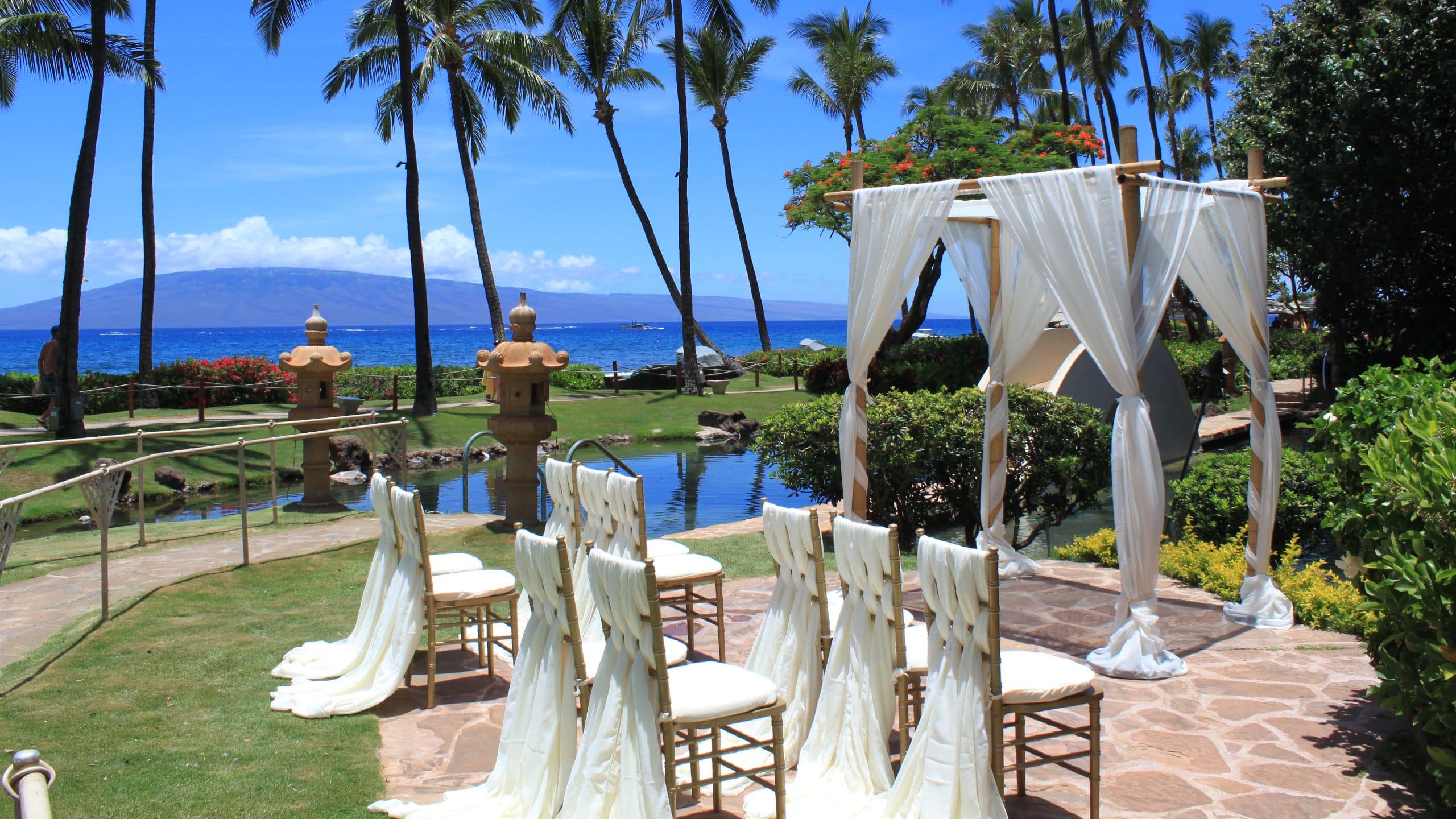 Oriental Gardens
Perfect for private dinners of up to 20 guests, this quiet, grassy bluff of 500 square feet is accented with an array of Asian art sculptures and views of the shimmering Swan Court Lagoon with cascading waterfalls.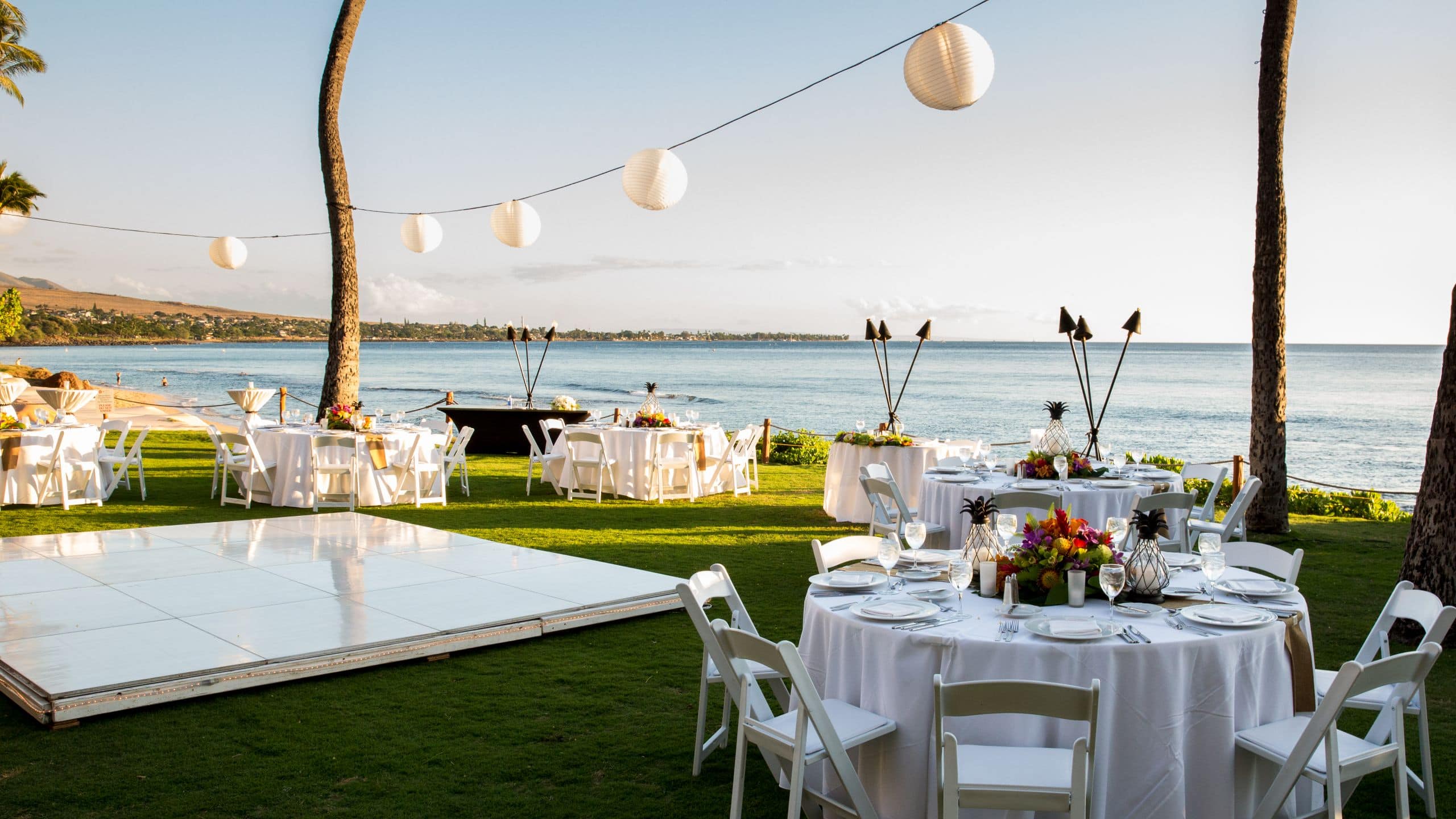 Napili Pool Lawn
Totaling more than 20,000 square feet, the lush gardens, glistening pools and verdant lawns at our Maui beach resort can accommodate a host of events, from private dinners and corporate functions to lavish celebrations.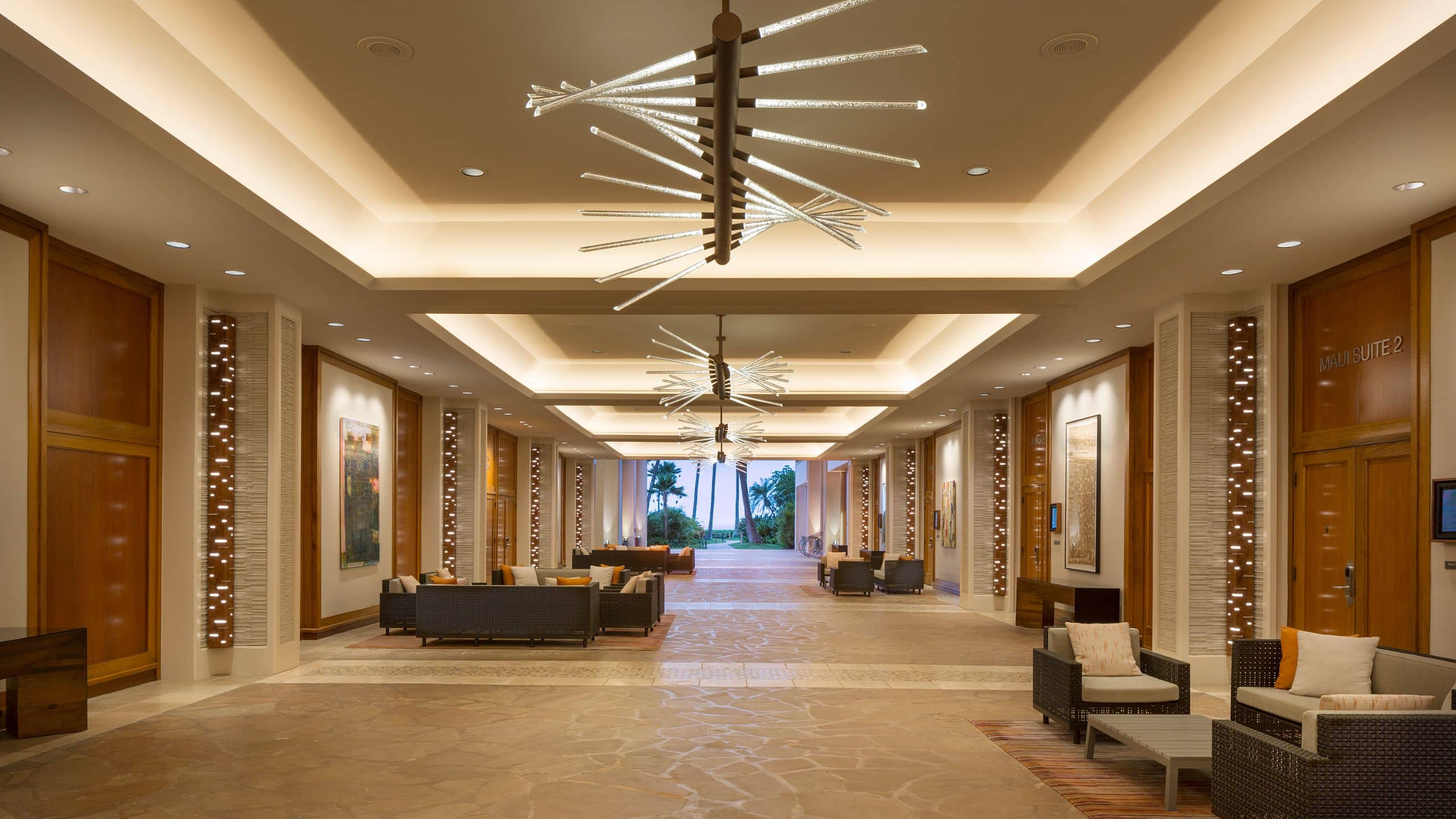 Grand Promenade and Monarchy Terrace
Extend the Monarchy Ballroom to the Hawaiian oceanfront. The attached 7,800-square-foot Grand Promenade and 2,650-square-foot Monarchy Terrace are ideal pre-function and supplementary spaces, accommodating 1,175 guests.
Monarchy Ballroom
The resort's largest indoor venue, this ballroom boasts 18,375 square feet of space and accommodates up to 1,400 reception guests. Ideal for grand events, this flexible space can also be divided into seven smaller rooms.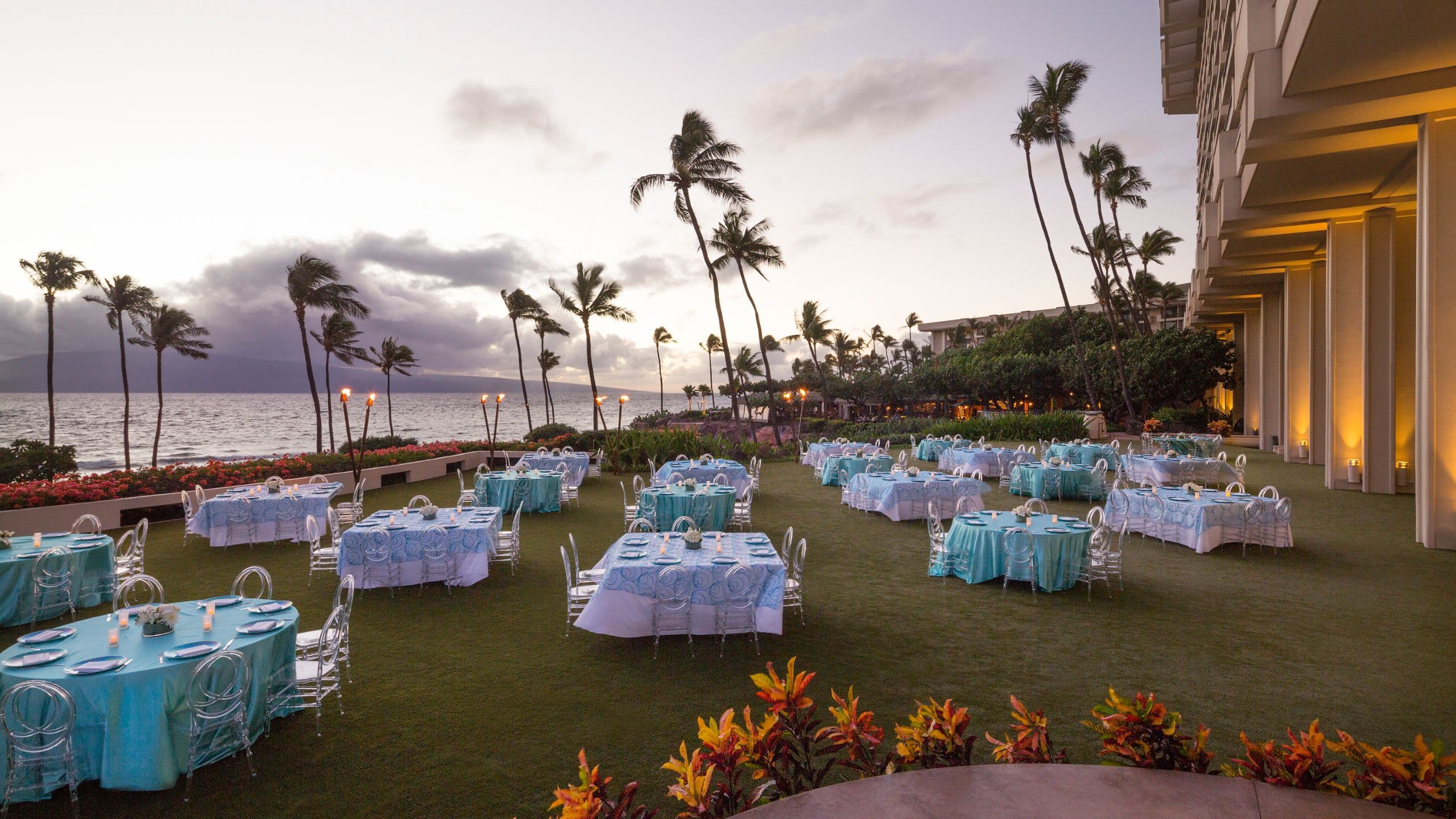 Halona Kai
This award-winning outdoor venue of more than 9,600 square feet accommodates up to 500 people on an expansive event lawn, situated above the free-form pool, with panoramic views of the Pacific and palm-fringed Ka'anapali coast.
Catering
Let our expert culinary team add another layer of success to your events on Maui. From the simplest coffee break to the most elaborate themed banquet, our experienced staff will dazzle your attendees with island-inspired fare.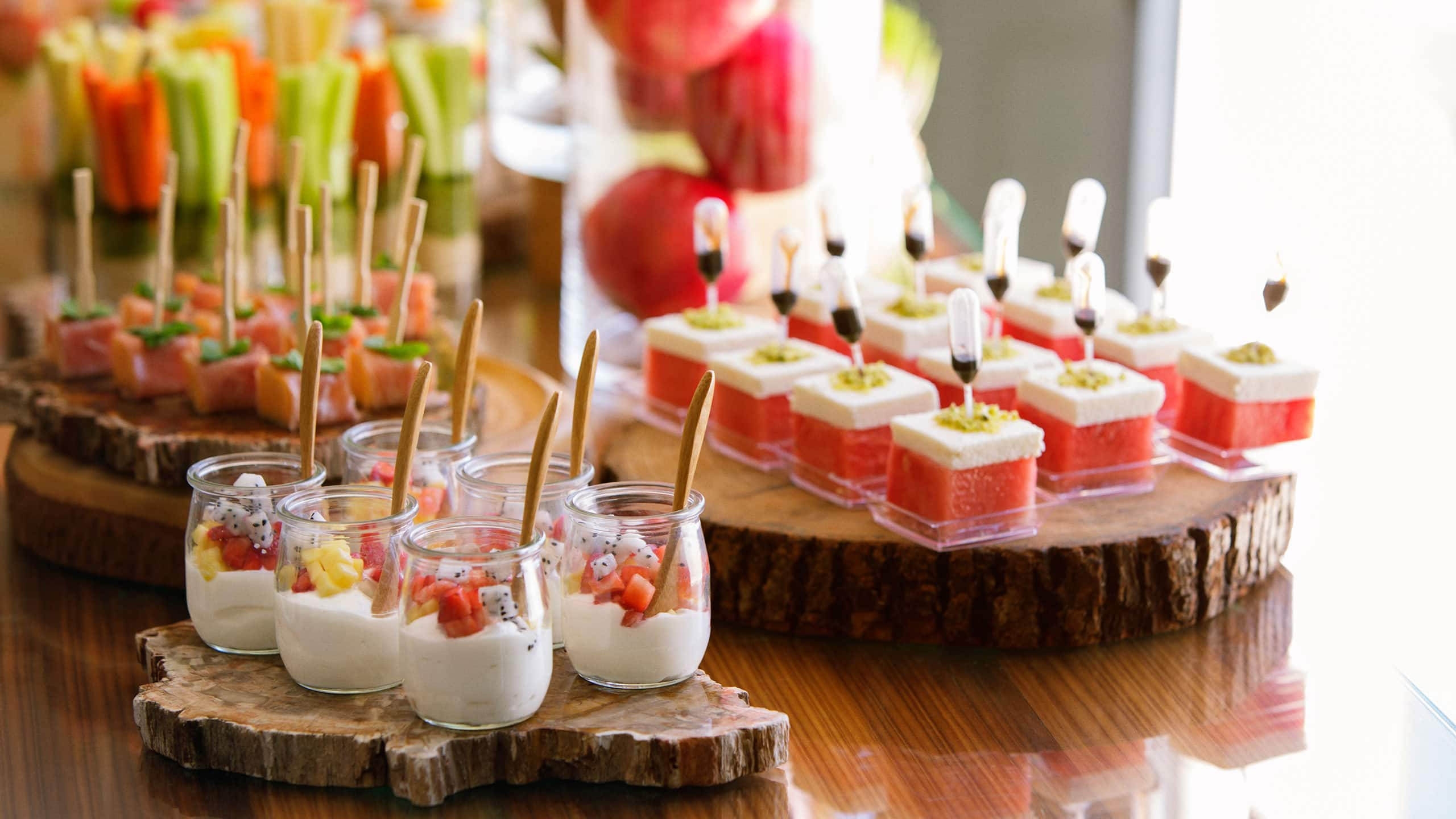 Contact Us
Let's start the planning process. Contact us for more information or to schedule an appointment.