Map, Parking + Transportation
The hotel provides complimentary shuttle service and also arranges transportation service.
Hyatt Regency Hakone Resort and Spa
1320 Gora
Hakone, Japan, 250-0408
Phone
Email
Hyatt Regency Hakone Resort and Spa offers undercover parking for 57 vehicles free of charge. The hotel's car park has a height restriction of 2.3 metres and valet parking is available. Our front desk team will be pleased to assist if you need further help.
Self Parking
Complimentary for hotel guests
< Odawara Station ⇔ the Hotel>
For the JR and Bullet Train 
The shuttle bus leaves Odawara station at 12:15 PM / 1:15 PM /  2:15 PM
Departs from the hotel at 11:30 AM / 12:15 PM / 1:15 PM.
The Shuttle Bus Odawara Map PDF
To use this service, please proceed to the West Exit parking area of Odawara station behind the bronze statue of Hojo Soun, where a bus featuring the hotel logo will pick-up guests.

■Note : Using the free shuttle bus between Odawara Station and the hotel
・Please be reminded that seats are limited. (up to 9 people) Please make a reservation at your earliest convenience. Prior reservations for the shuttle bus are required at least one hour prior to departure.
・For reservations Odawara Shuttle Bus, please call the Hotel (0460-82-2000) by phone. When making a reservation, please inform us, the number of guests and a mobile phone number which we are able to reach on the day.
・Group tours are not permitted to use this shuttle bus service.
・The shuttle bus is not equipped with child safety seats and also carry-on of a child's car seat is not acceptable. Children under six years of age are not able to take this shuttle service.
・ Odawara Shuttle  bus estimated time of journey is approximately 45-minutes; however, it may take longer depending on traffic.
・Riding shuttle bus with your dog is not acceptable.
・Time table is subject to modifications or updates.
-----
< Gora Station ⇔ the Hotel>
For the Hakone Tozan Line 
Please call the hotel on 0460 82 2000 on your arrival at Gora station, which is about a five-minute drive from the hotel.
Operation hours:  10:00am to 6:30pm daily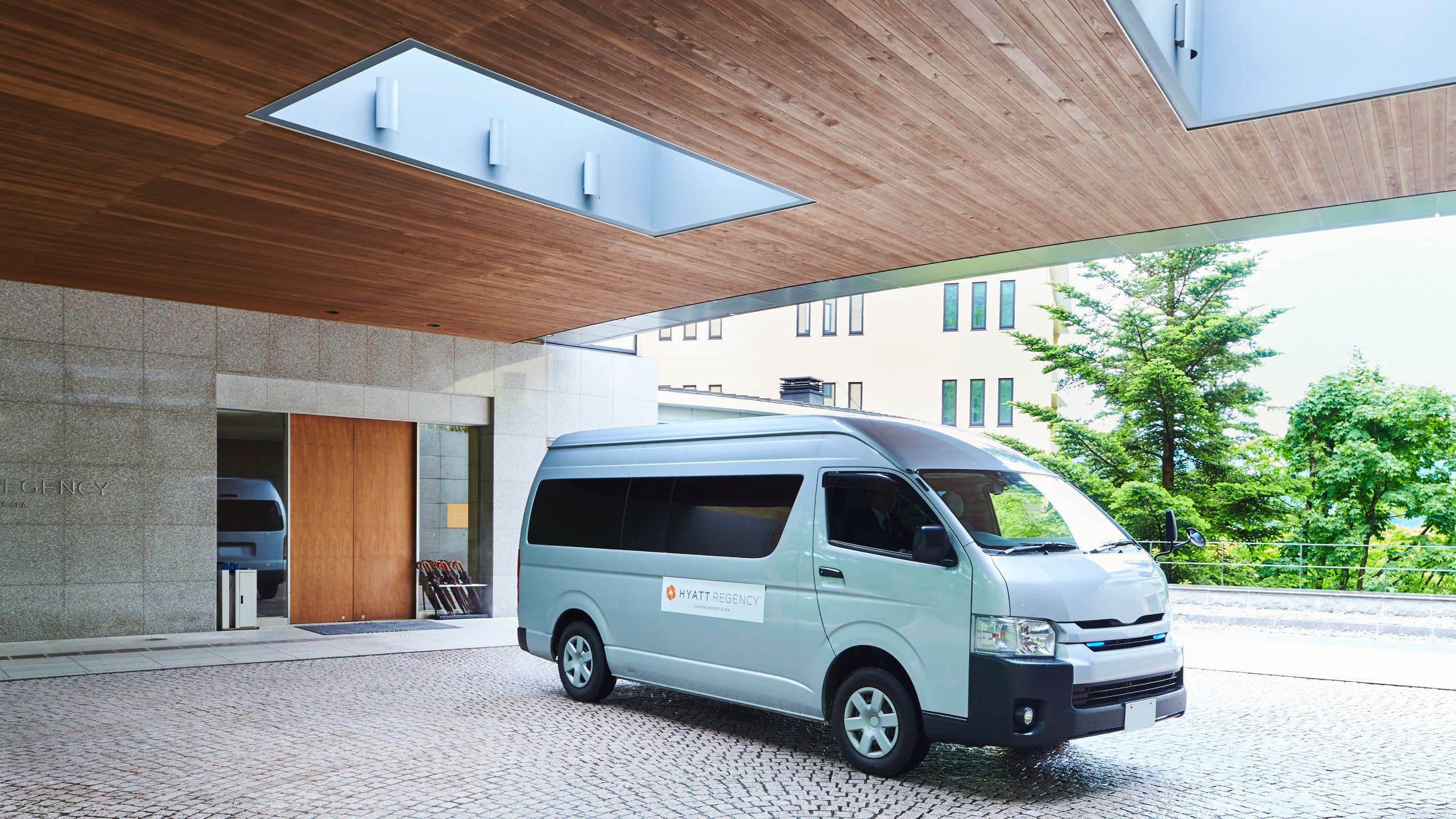 From Haneda Airport
・About 15 minutes to Shinagawa Station on the Keihin Kyuko Line (Airport Express) [bound for Sengakuji]
・About 30 minutes from Shinagawa to Odawara Station by Shinkansen (Bullet Train)
・About 45 minutes from Odawara Station to the hotel by taxi or hotel shuttle bus
Total about 1 hour 30 minutes
From Narita Airport Station
・About 70 minutes to Shinagawa Station by Narita Express (N'EX)
・About 30 minutes from Shinagawa to Odawara Station by Shinkansen
・About 45 minutes from Odawara Station to the hotel by taxi or hotel shuttle bus
Total about 2 hours 30 minutes
 From Tokyo area
・Odawara Atsugi Road Route
Via Odawara-Atsugi Road, about 13 km (about 30 minutes) from Seisho Bypass Hakoneguchi IC via National Route 1
・Tomei Expressway route
About 18km (about 40 minutes) via Route 138 from Tomei Expressway Gotemba IC
From Nagoya/Osaka
About 18km (about 40 minutes) via Route 138 from Tomei Expressway Gotemba IC