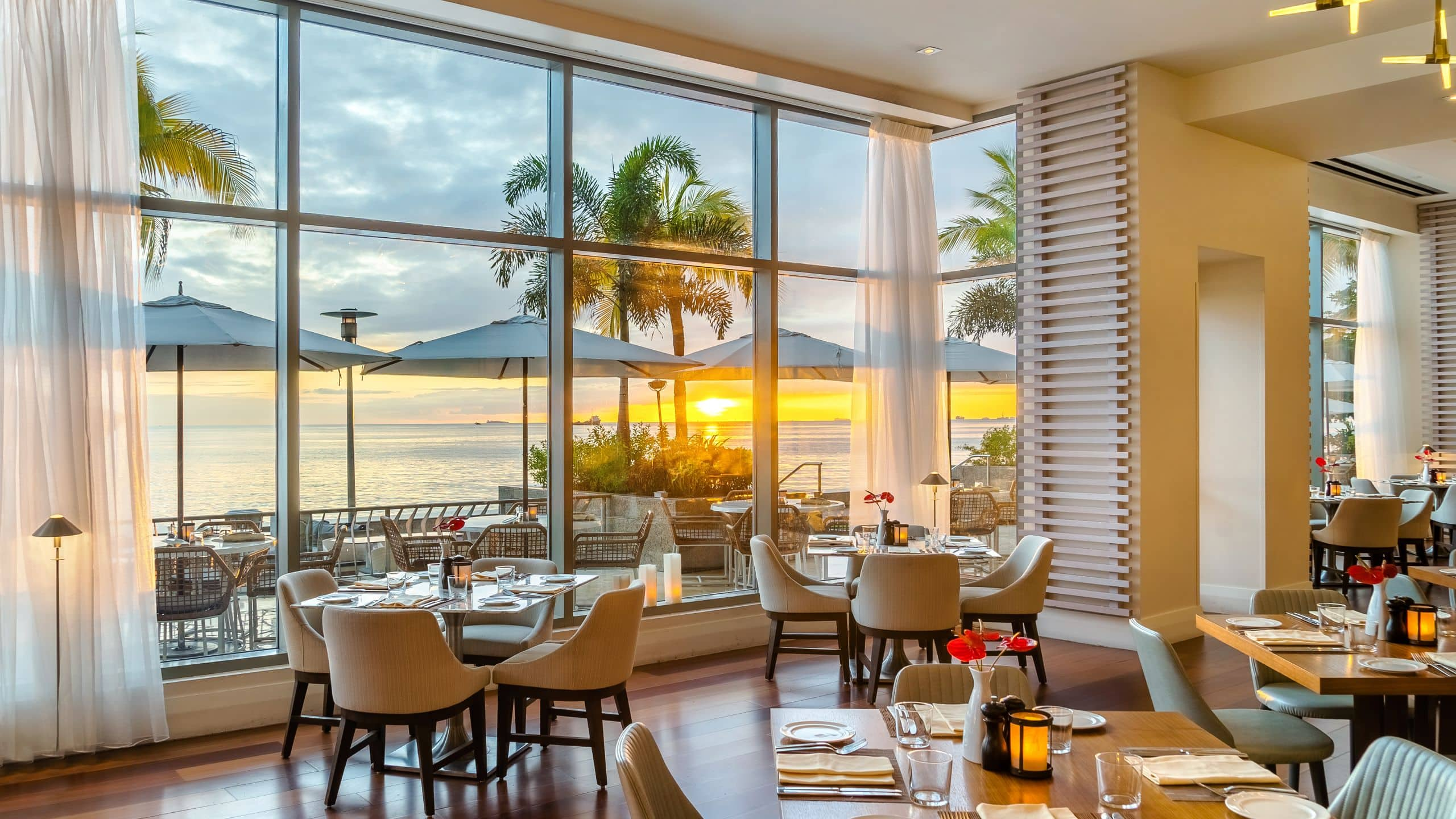 Waterfront
Like the nation itself, Trinidad's food reflects a rich blend of cultural influences including Creole, East Indian, South Asian, Latin American, and European. Our eateries proudly showcase regional flavors and abundant local seafood—which also makes for excellent sushi. Enjoy an exciting new dish or a classic burger, along with a stunning view at our waterfront dining spots.
Waterfront Lunch
Lunch a la carte with unforgettable waterfront views. Choose from our menu selection of chef-inspired specialty dishes and desserts, every Saturday from 11:30 a.m. to 2:30 p.m. at the Waterfront Restaurant. There are favorites for the entire family to enjoy.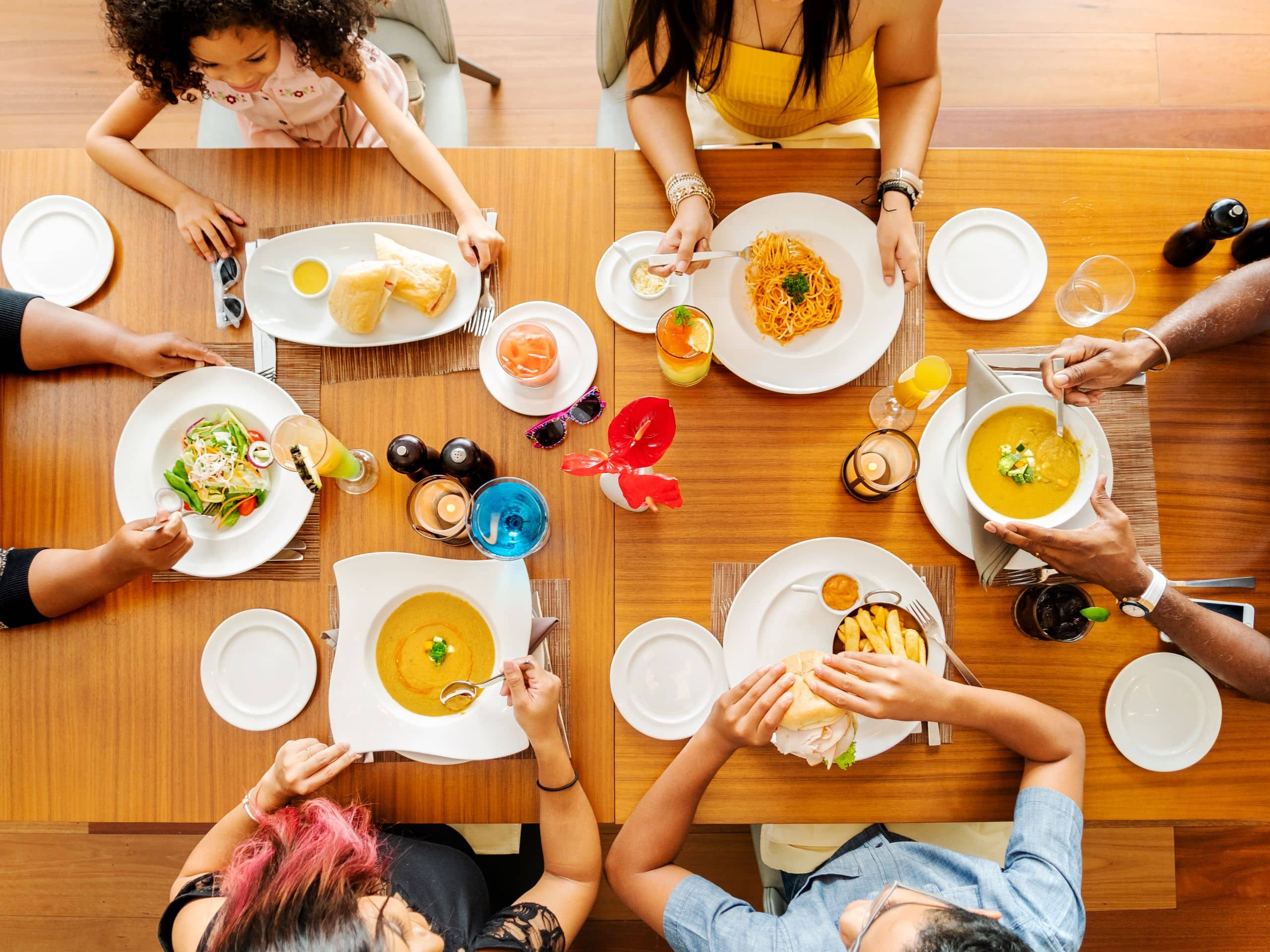 Saturday Night Dinner Buffet
Featuring live entertainment, our exciting Saturday Night Dinner Buffet at Waterfront restaurant offers great menu options from 6:00 p.m. - 10:00 p.m. Have a date night or fun night out with family and friends. Enjoy your favorite Hyatt desserts with new items and just for you, we've added a sushi station with a variety of Hyatt sushi. This all-you-can-eat buffet is TT$395 per person (exclusive of taxes).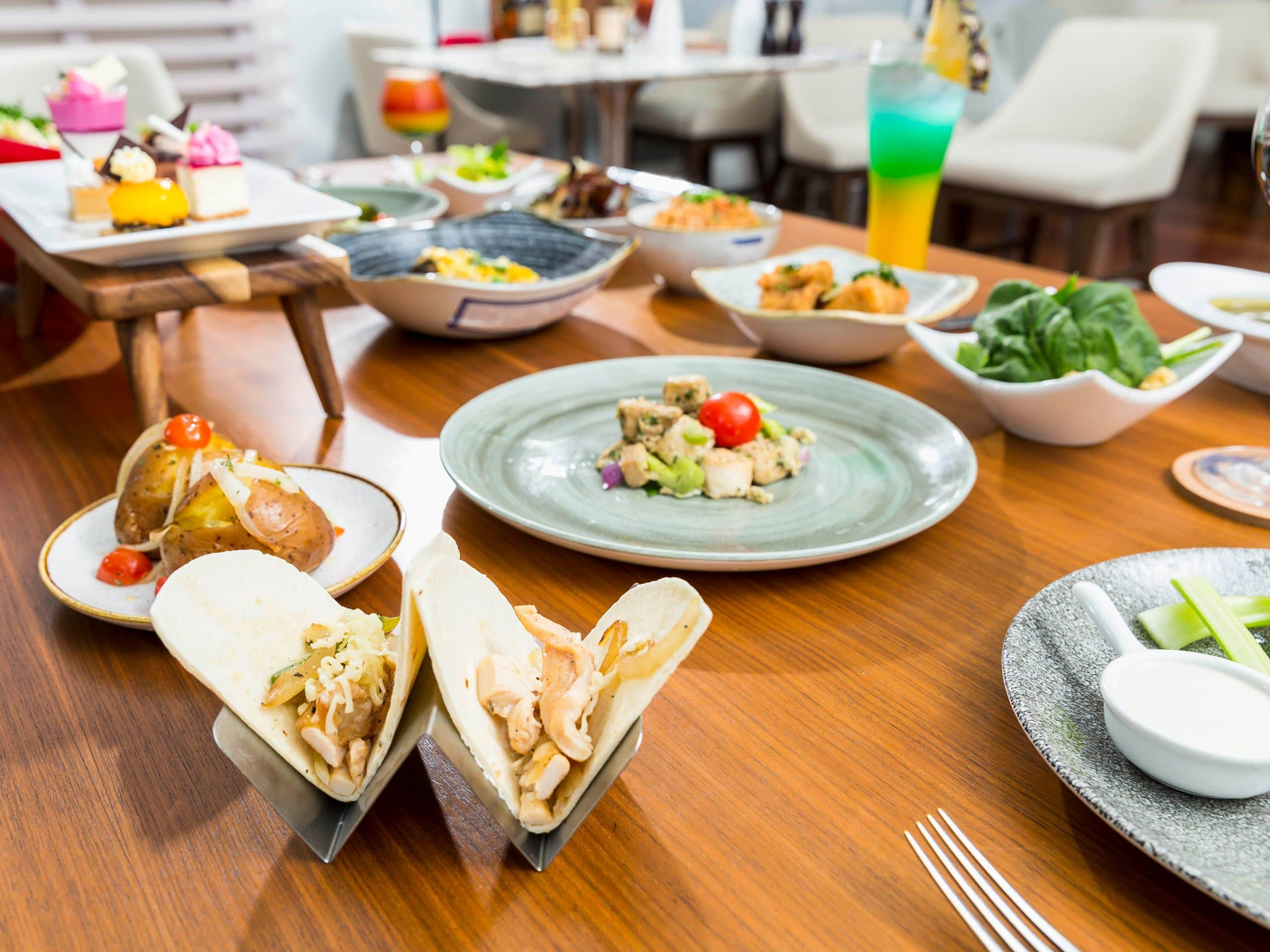 Breakfast Buffet
Start the day right. Enjoy our Breakfast Buffet with local and international breakfast favorites. Cost TT$225 per person (exclusive of taxes). Available Monday to Sunday.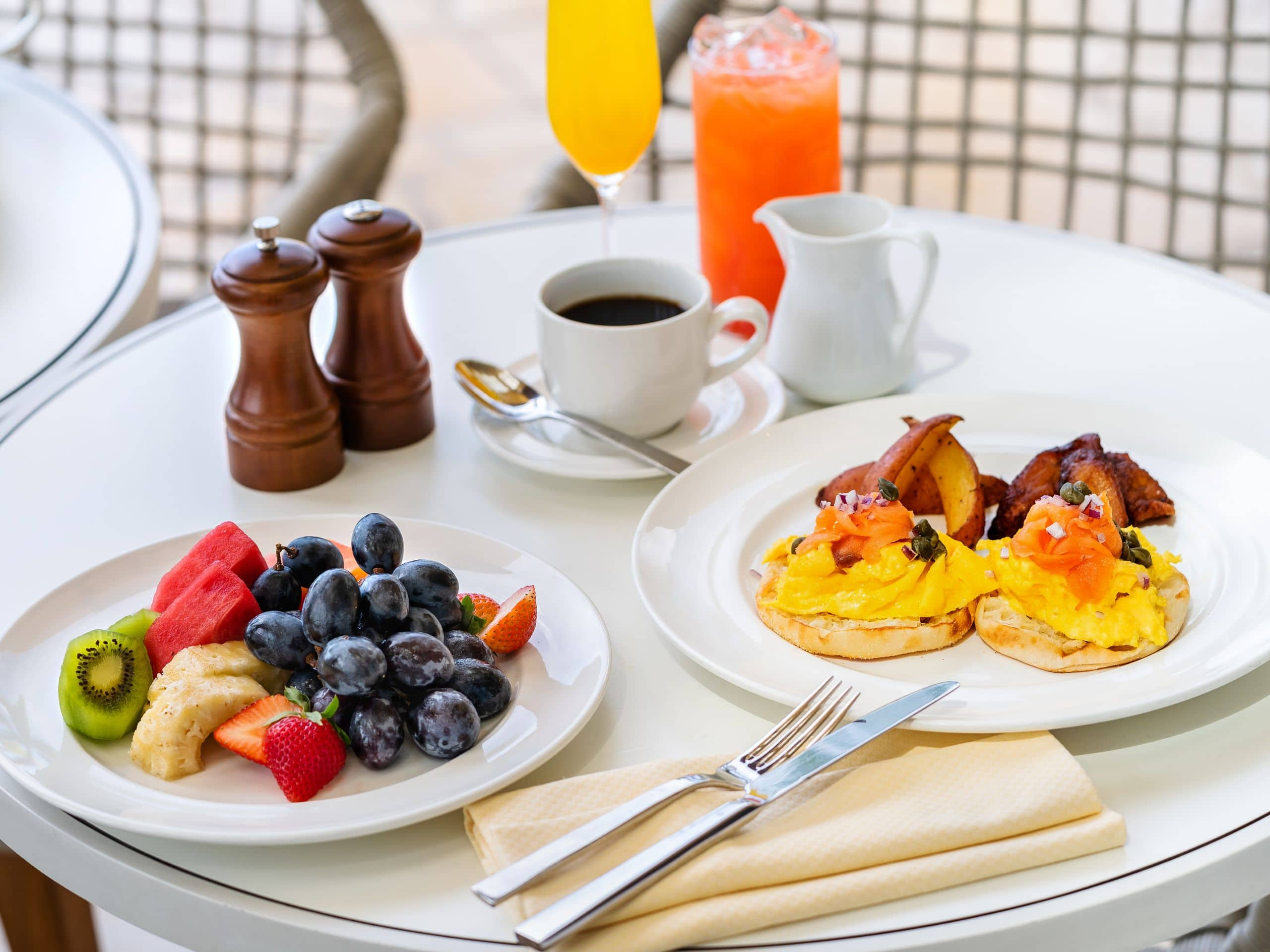 Sunday Brunch Buffet
Waterfront invites you to an unsurpassed Sunday Bunch experience from 12:30 p.m. - 3:00 p.m. in an unhurried, luxurious atmosphere with a tantalizing array of traditional and international cuisine set to tempt; you'll wish everyday could be Sunday. Featuring live entertainment, our Sunday Brunch includes sushi and a welcome cocktail. Price per person is TT$395 per person (exclusive of taxes). Call 868 821 6550 for reservations and more details.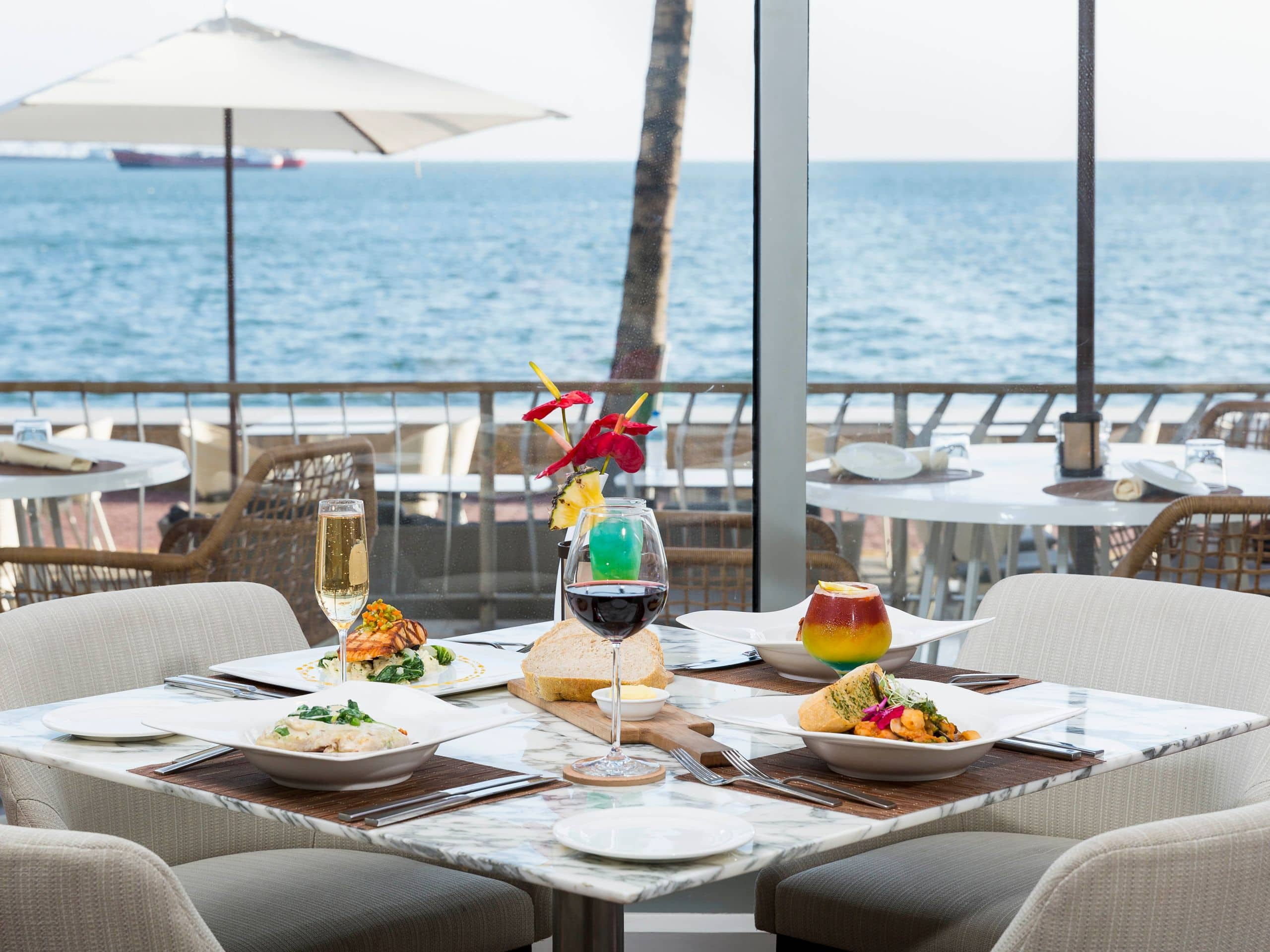 Waterfront Sunset Dinners
Beautiful sunsets over the shimming gulf is the perfect backdrop to enjoy our a la carte dinners. Select from our chef-inspired menu and dine in elegance and culinary excellence. Dinner is from 6:00 p.m. - 10:00 p.m. For reservations and more information call 868 821 6550.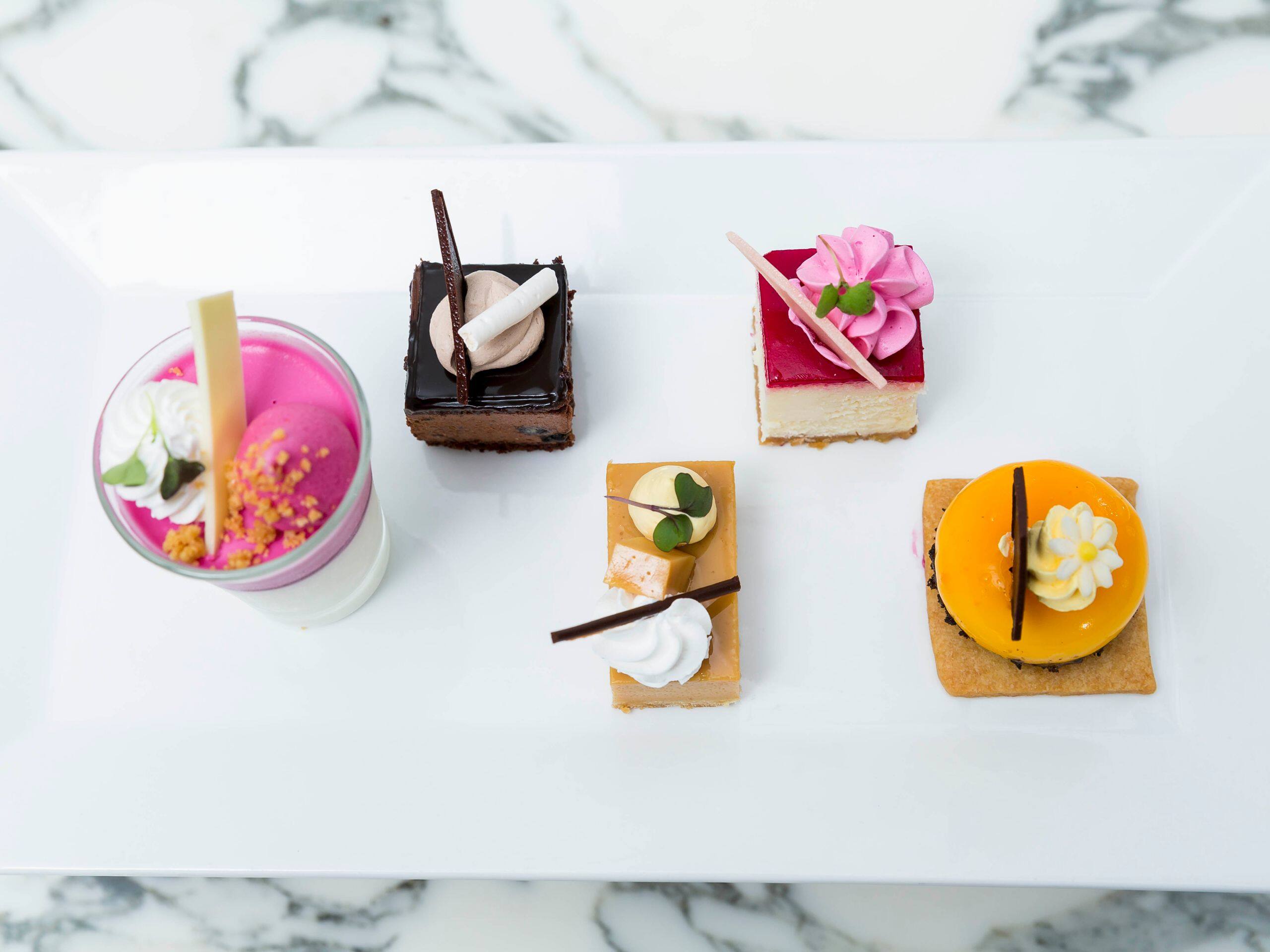 Private Dining Room
Waterfront Restaurant private dining offers an intimate dining space. We'll help you create a unique and memorable experience for that special event. Be it a birthday, wedding or corporate occasion, we work to ensure that every celebration is one to remember.
For more information or to arrange a tour of our private rooms, e-mail waterfrontreservation@hyatt.com.
From TT $2000.00 exclusive of tax and service charge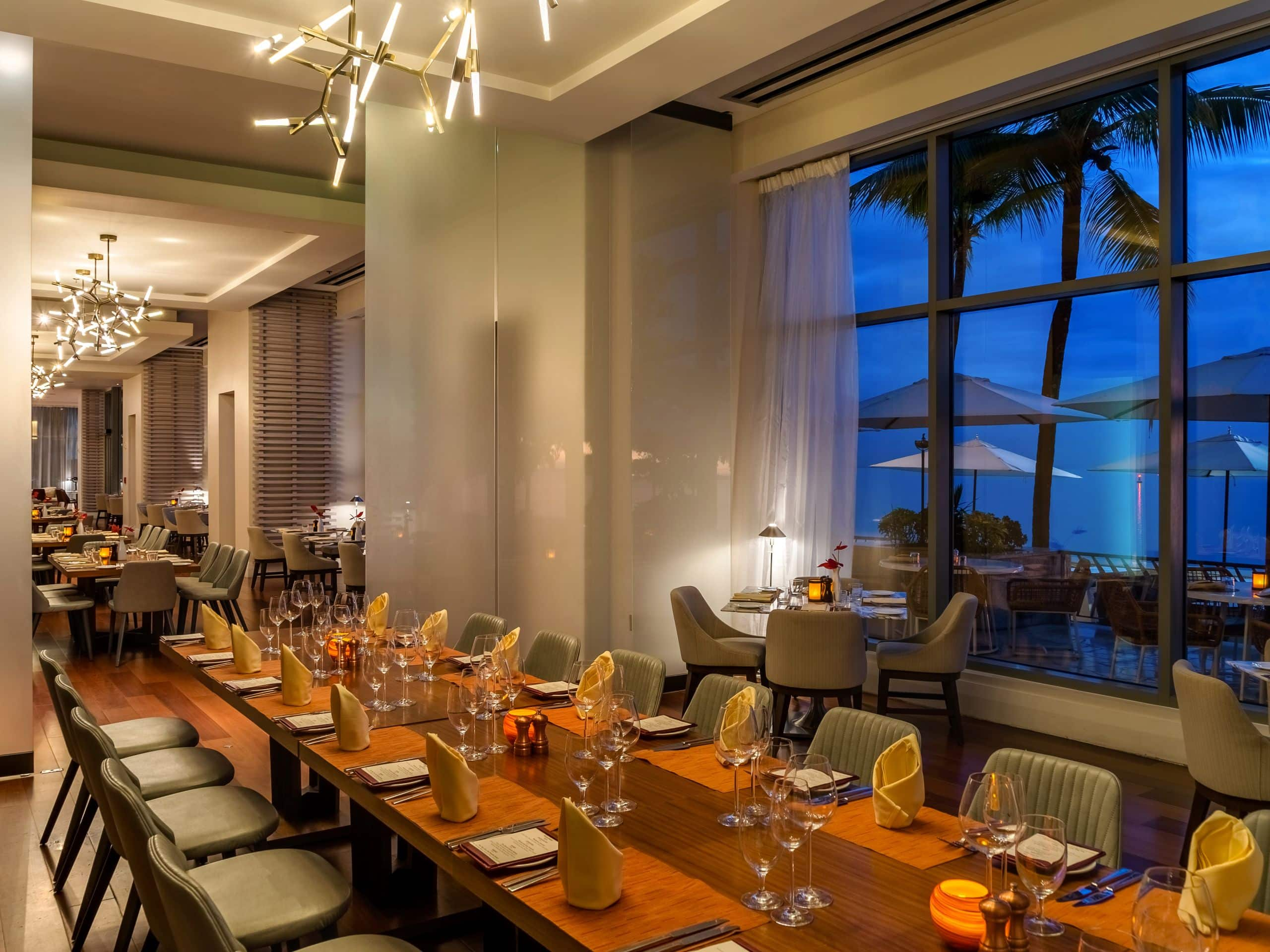 Current Offers
Craft Cocktails and more
Feel the afterwork vibes, every day with our signature drinks and craft cocktails. Ask our mixologist for recommendations or choose from a variety of options such as:
Traffic Jam
Queen's Park Swizzle
Calypso Rum Punch
Wasabi 62
Palmist Park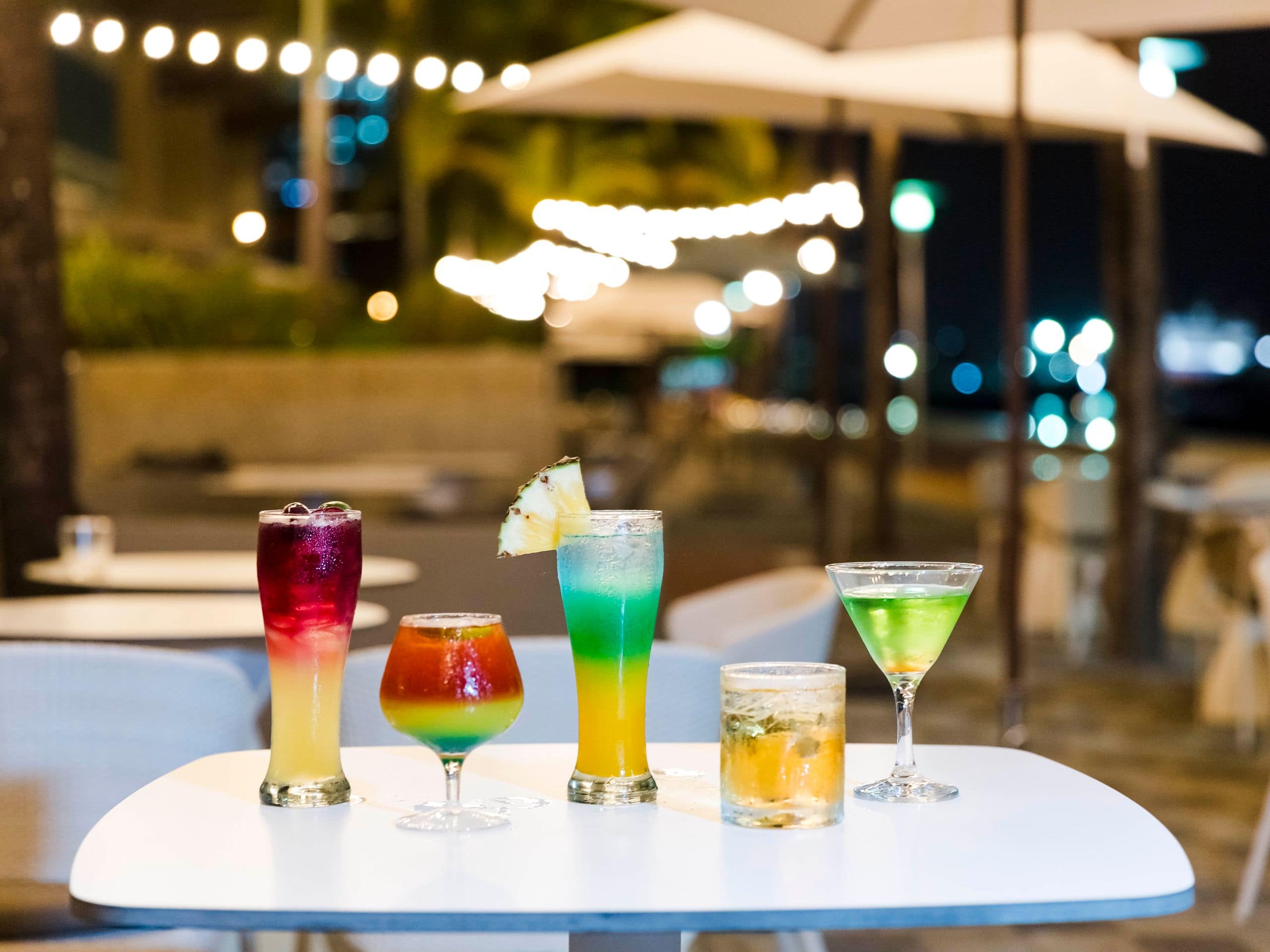 Hyatt Express at Cinnamon
Order our pre-packaged, to-go meals any time between 8:00 a.m. and 5:00 p.m. from our Cinnamon Deli. Offer available Monday - Friday only. Call 868 821 6550 to order ahead.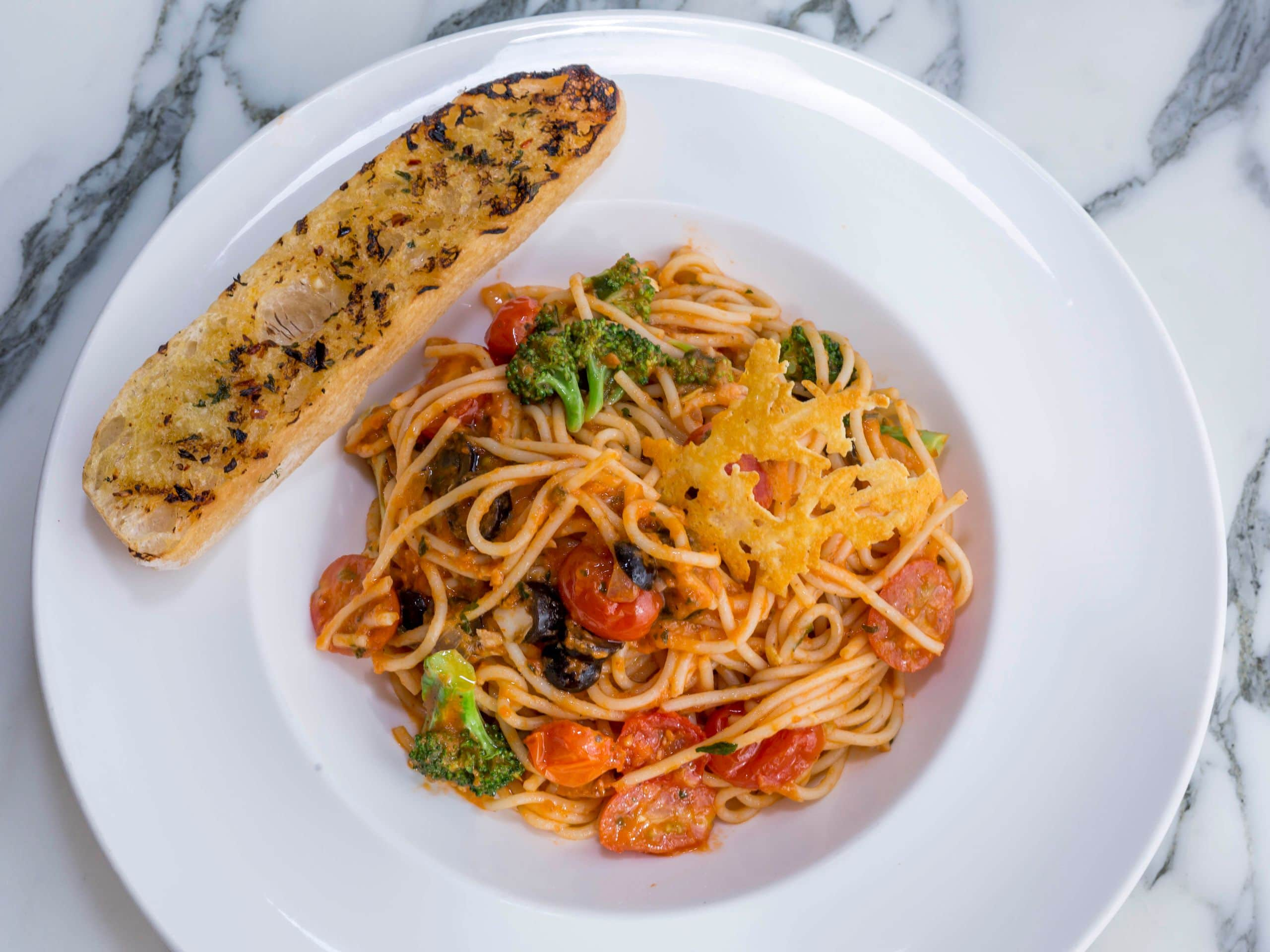 Signature Sushi Rolls
Enjoy our signature sushi rolls and more. Feel the afterwork vibes with mocktails, cocktails and food specials at our Lobby Lounge and Terrace. Sip on some of our favorites including our mojitos made with fresh mint from our garden.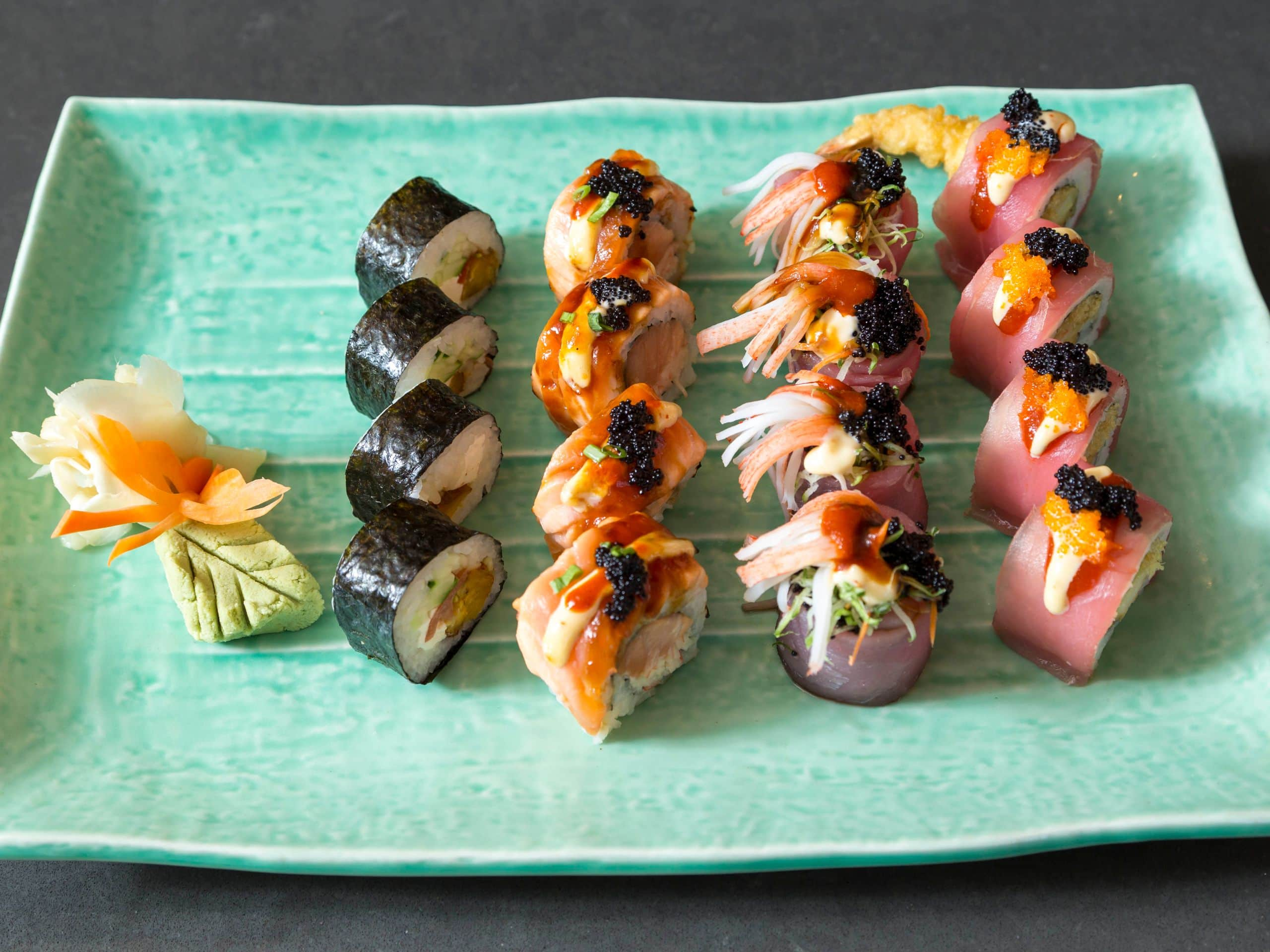 Sunset Lounge Nights
Feel the vibes on our Lobby Terrace every Friday and Saturday with an electric and relaxing atmosphere. View the stunning sunset, feel the hype, sip on signature cocktails and groove to music with DJ Jus Jase on Fridays and DJ Marcus Williams on Saturdays.
Friday and Saturdays 6:30 p.m. – 10:30 p.m.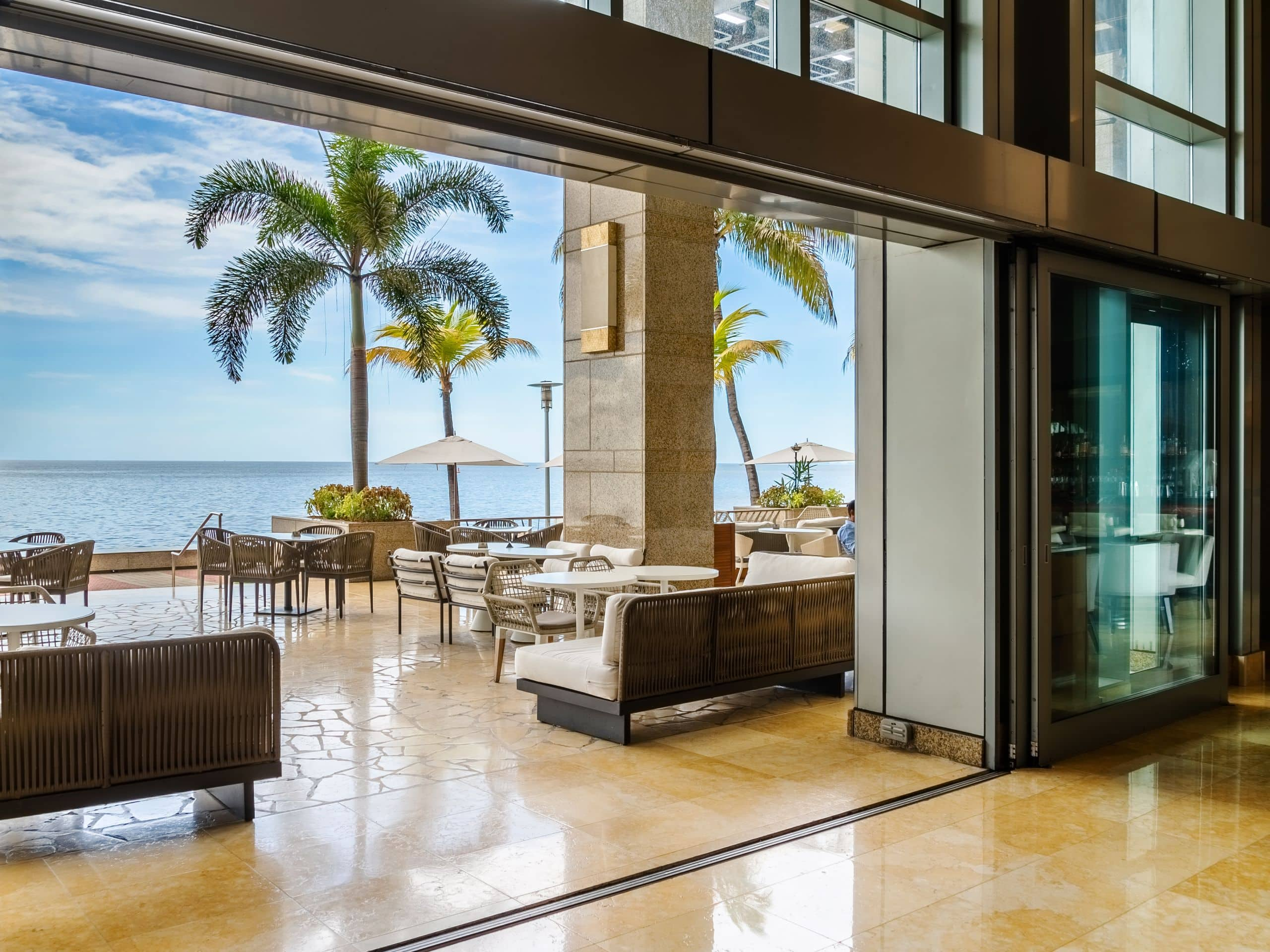 Other Restaurants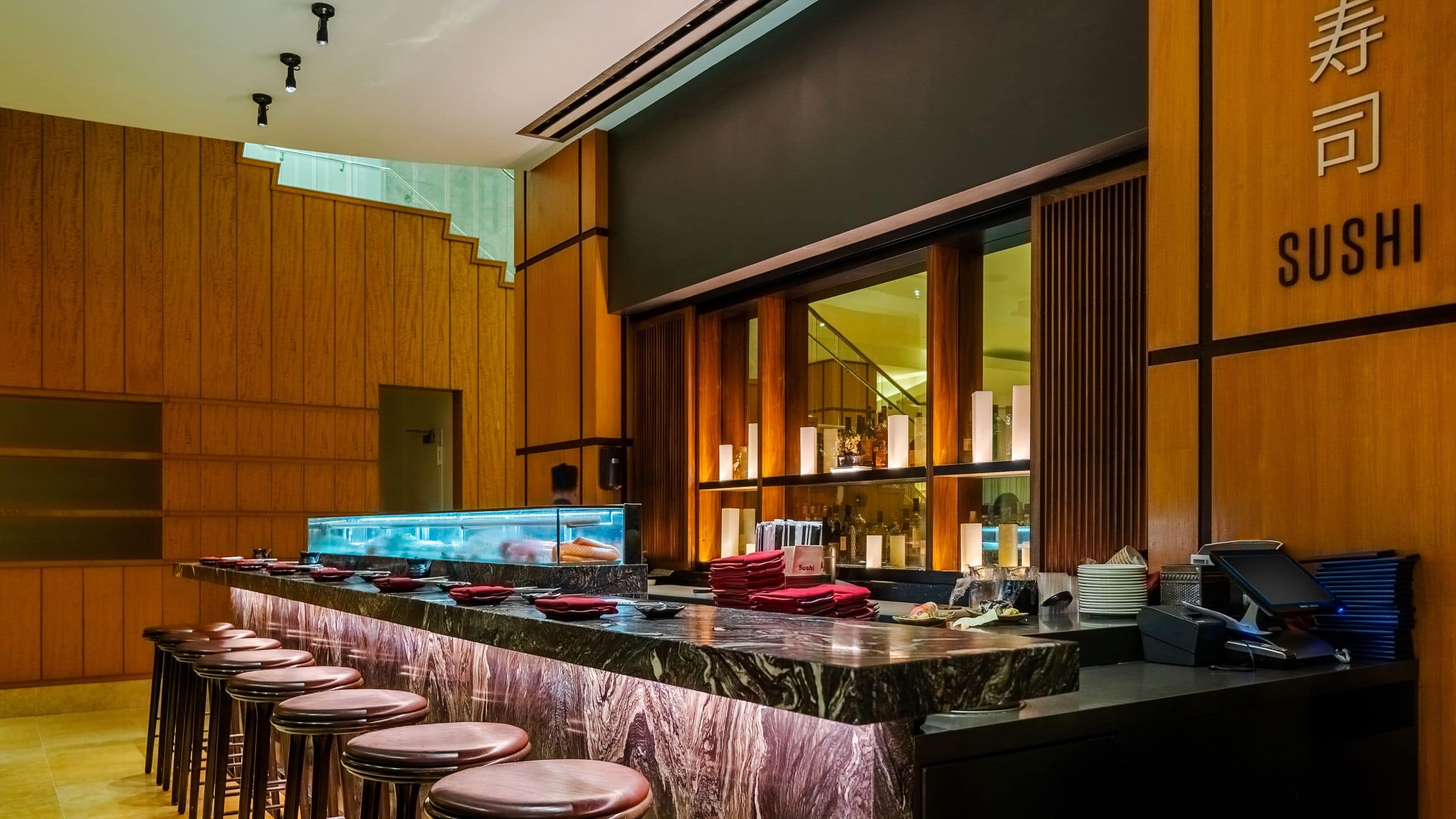 Sushi Bar
Take a seat at our sleek bar and savor authentic Japanese cuisine, including sashimi, makimono, nigiri, temaki, and signature creations that highlight the freshest seafood available. This relaxed spot also serves sake and house cocktails with an arresting view of the terrace and gulf beyond.
Hours: Monday - Sunday: 12 noon - 10:00 p.m.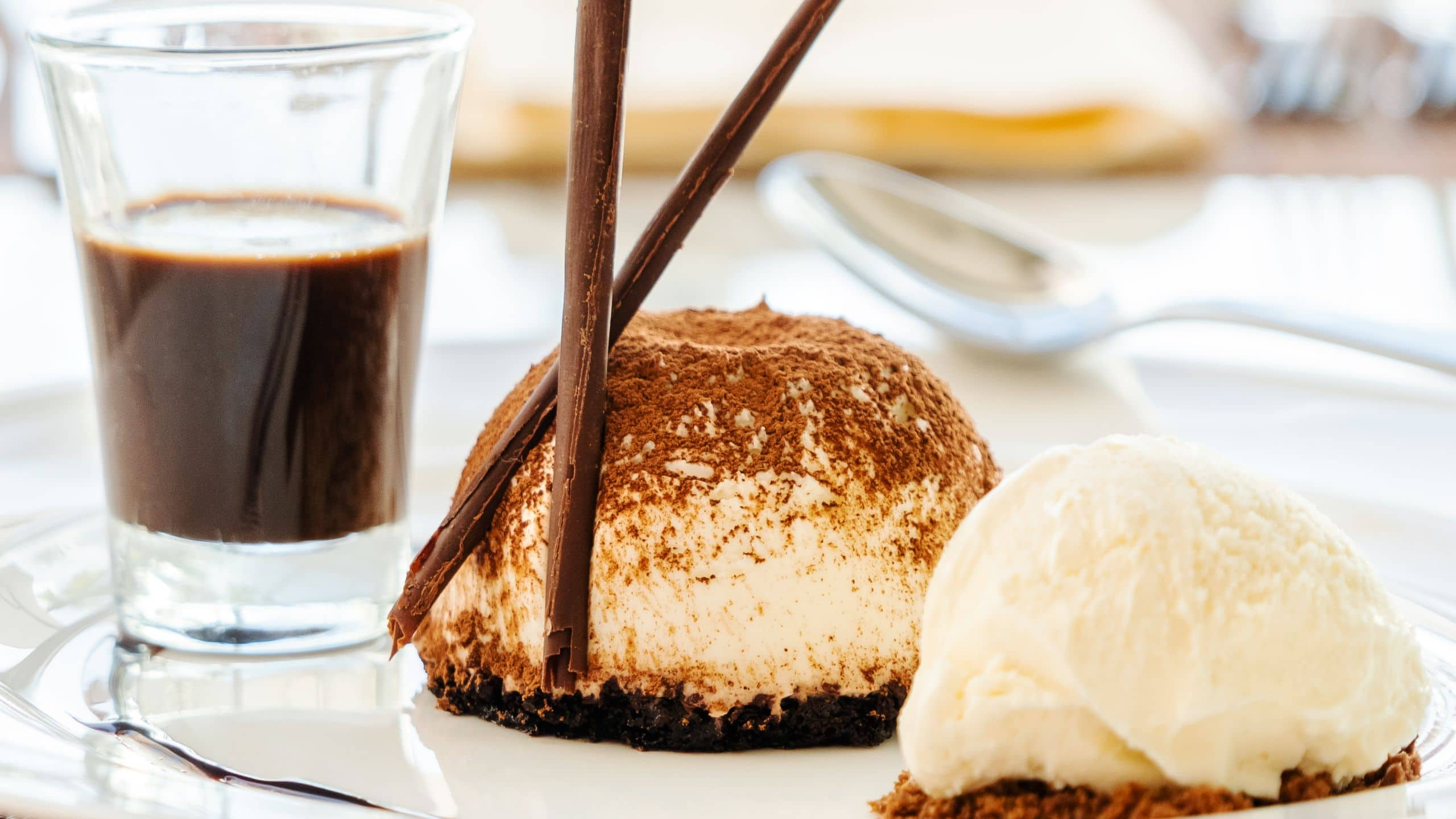 In-room Dining
Why leave the comfort of your room when you can enjoy an entire day with no hassle and relaxation? Let us bring in-room service to you at your convenience.
Hours: 24 Hours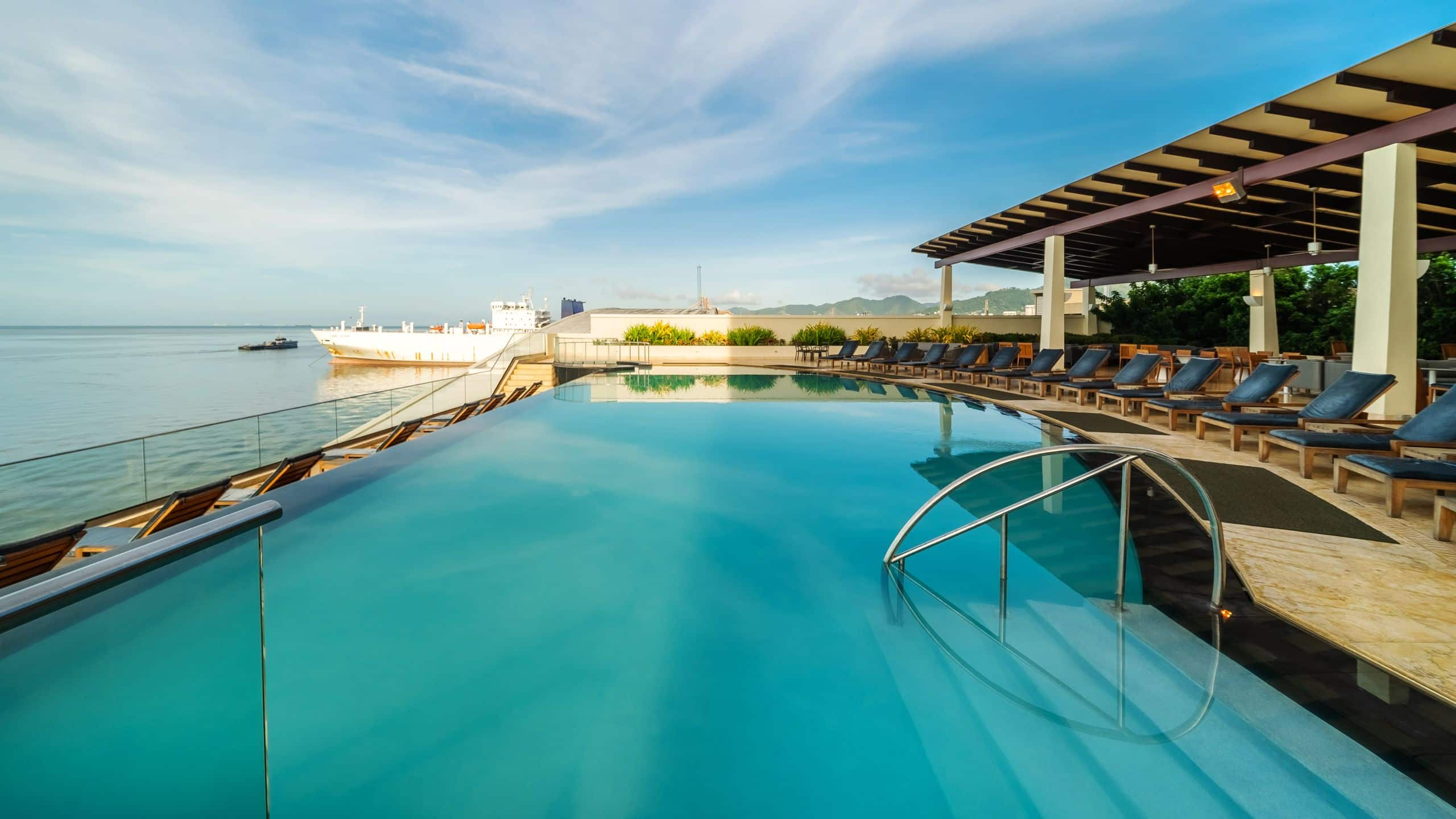 Infinity Pool Bar
Nothing stokes the appetite like a day in the sun, and this poolside bar and grill stands ready to feed your cravings for burgers, sandwiches, and appetizers. Quench your thirst with a fresh tropical cocktail or ice-cold beer.
Hours: Open Friday, Saturday and Sunday, 11.00 a.m. - 8.00 p.m.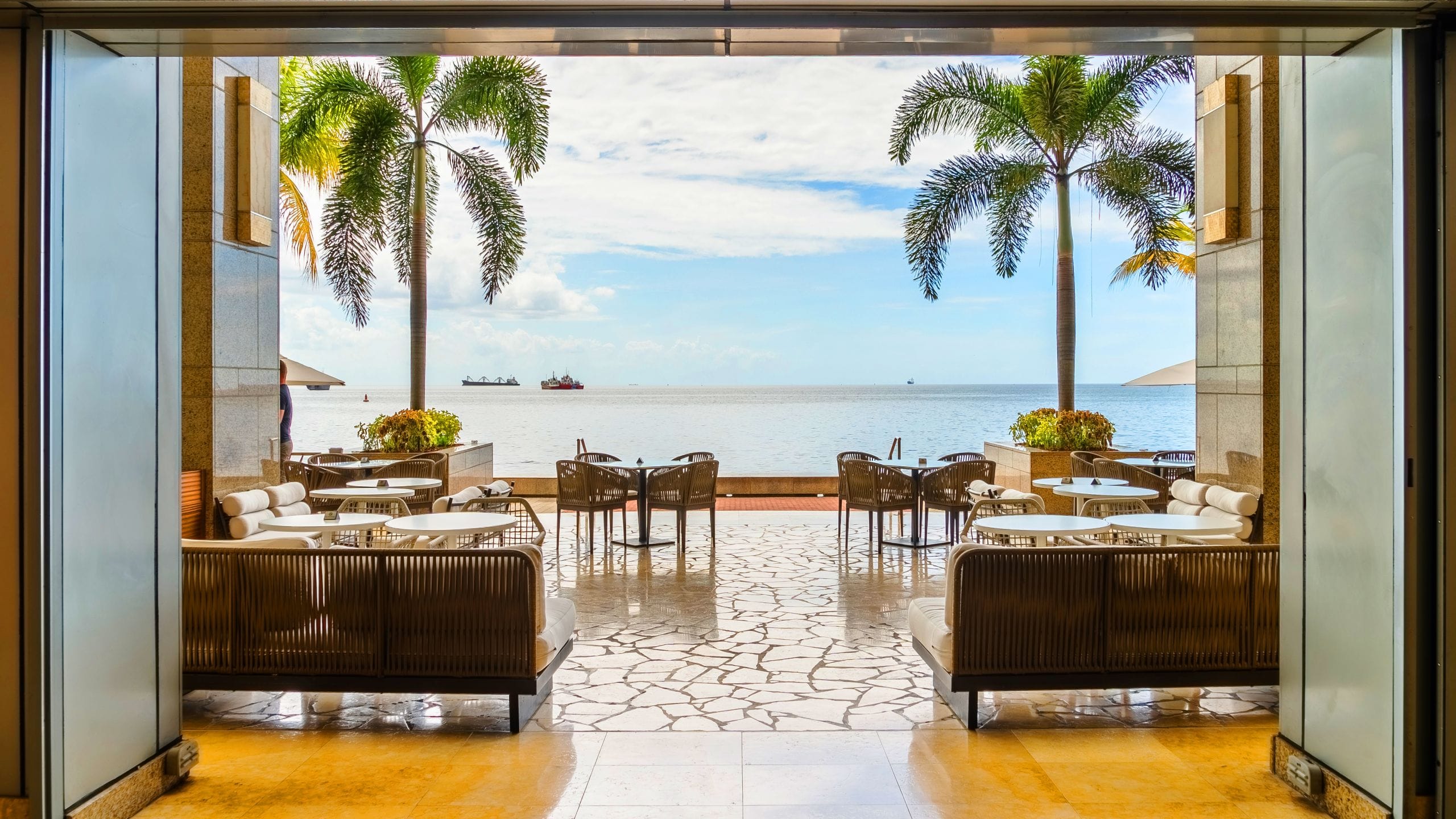 Lobby Lounge
Sip a mocktail and sample a light meal from the lounge menu while you gaze at ferries and water taxis passing on the gulf. The lobby area exudes laid-back elegance, with upper and lower terraces lining the waterfront and comfortable furniture that encourages you to linger over conversation or relish the live entertainment.
Hours: Monday - Sunday: 11:00 a.m. - 12:00 a.m., Offering all-day dining and sushi from 12 noon - 10:00 p.m.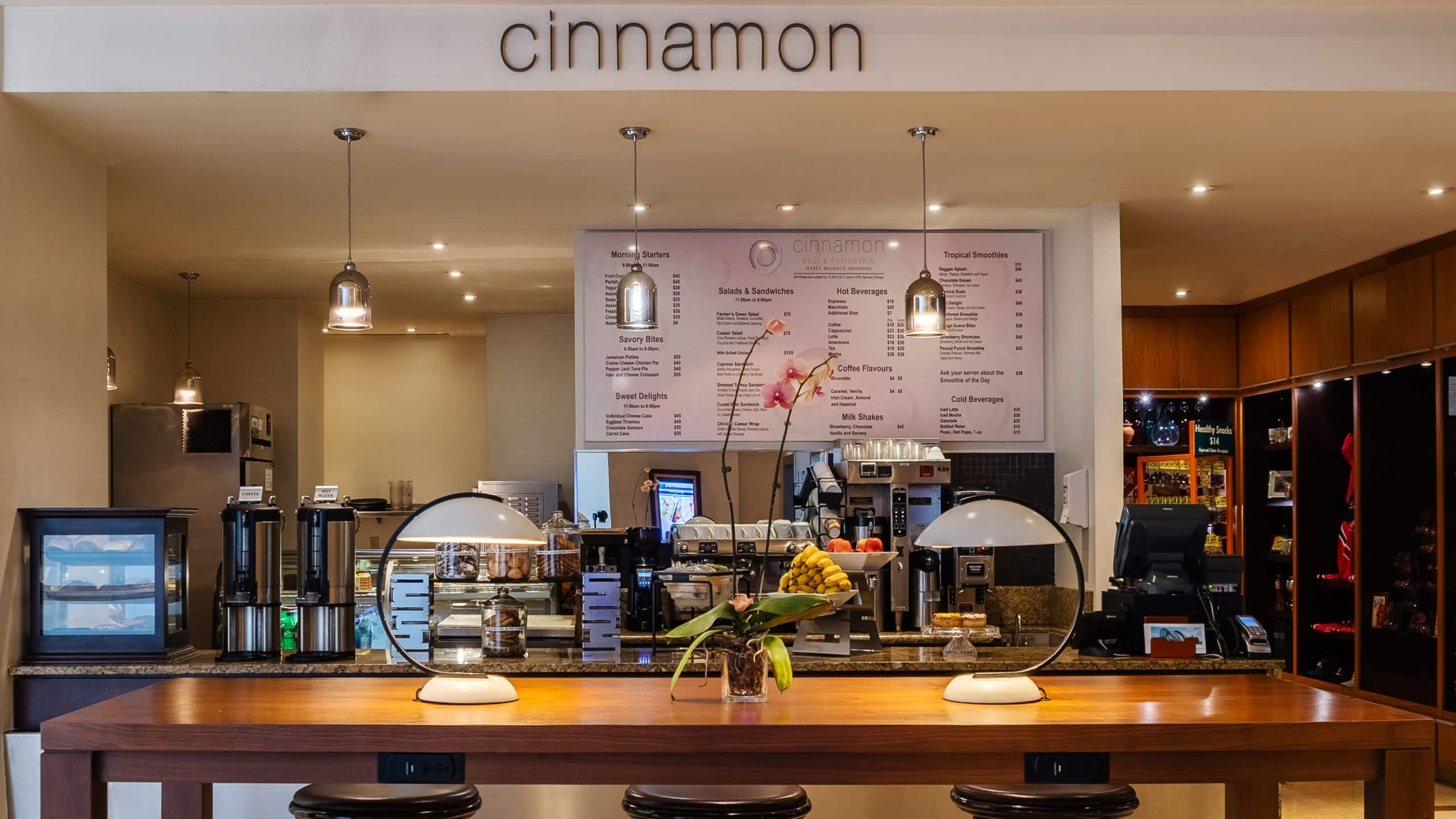 Cinnamon
Treat yourself to a rich espresso drink, healthy smoothie, milkshake, or fresh pastry at this patisserie and deli. It's also a great place to grab a sandwich or snack when you're on the go.
Hours: Open 5:30 a.m. - 10:00 p.m.
Hyatt E-concierge
Made your reservation? Now, personalize your stay - from scheduling transportation to requesting extra pillows - with Hyatt E-concierge