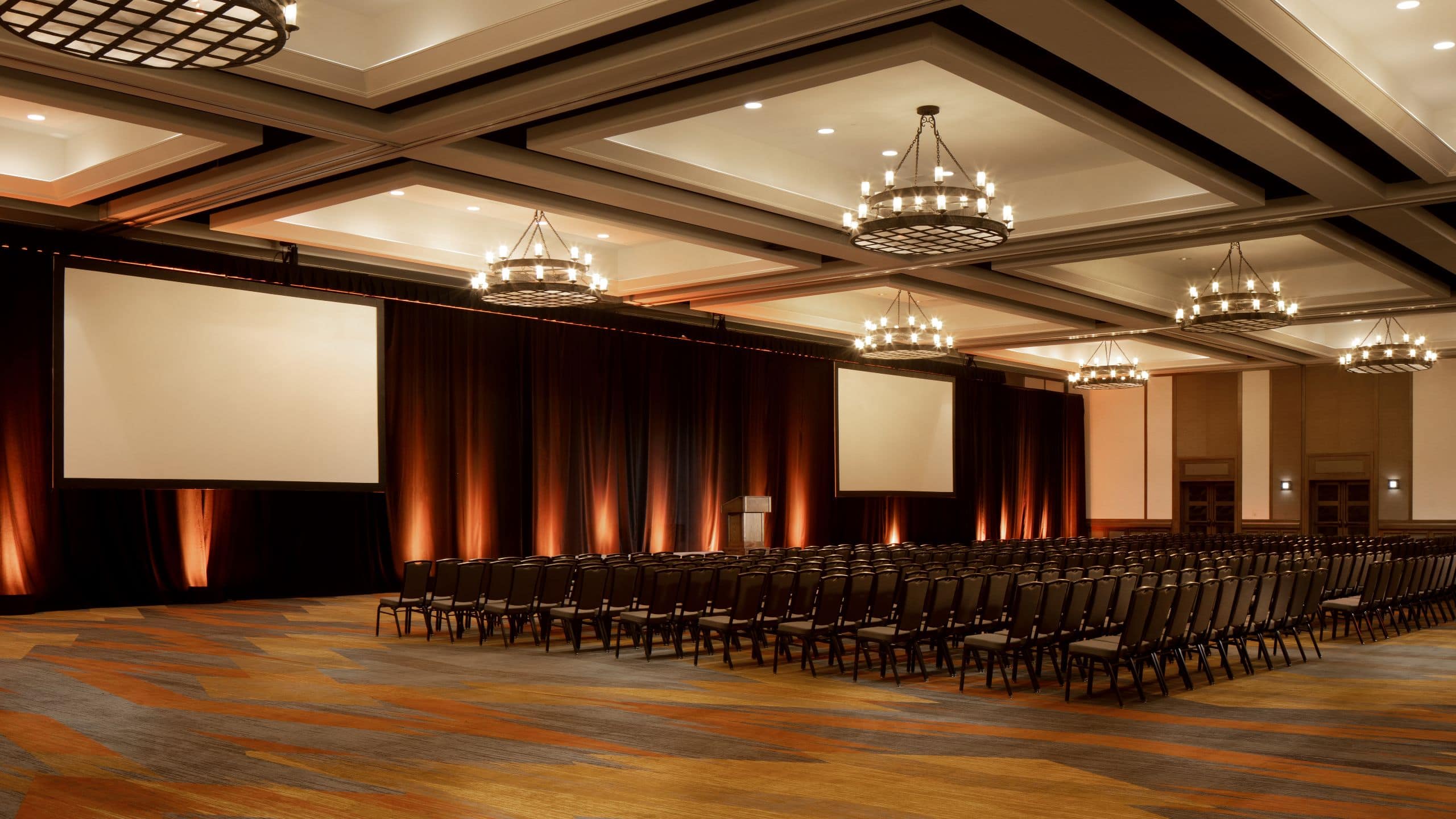 Meetings & Events
Host your next conference, team retreat or executive board meeting in Albuquerque. Our hotel has 25,000 square feet of indoor space, including breakout spaces, conference rooms and ballrooms, plus 29,000 square feet of outdoor space, featuring an amphitheater, pavilion and veranda. Let our resort's expert meeting planners and culinary team handle all the details: the room setup, audiovisual equipment and catering. Make Tamaya exclusively yours with a resort buyout. Imagine having the "keys to the castle" and creating unforgettable events virtually anywhere on property with mountain, mesa and river views.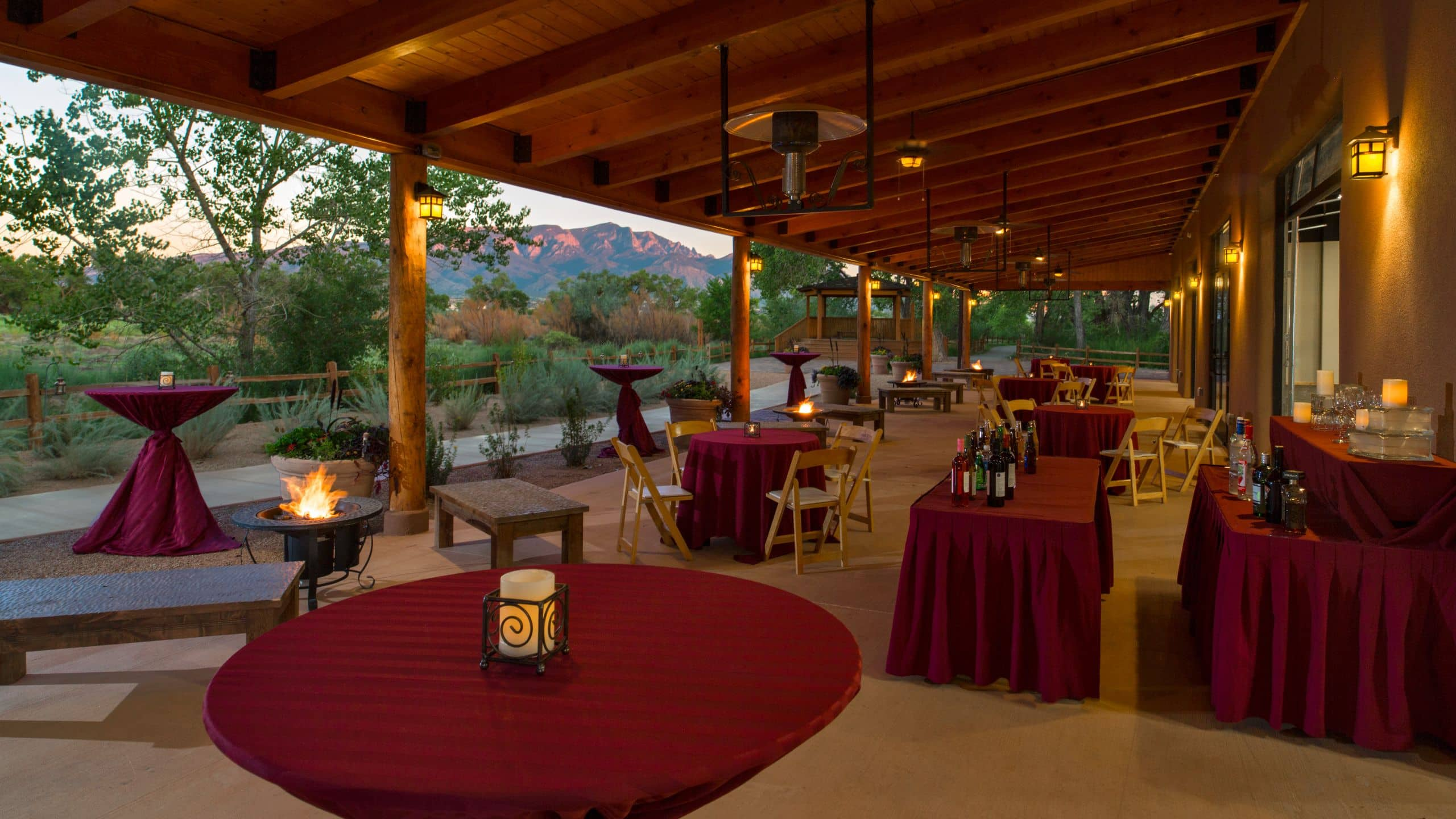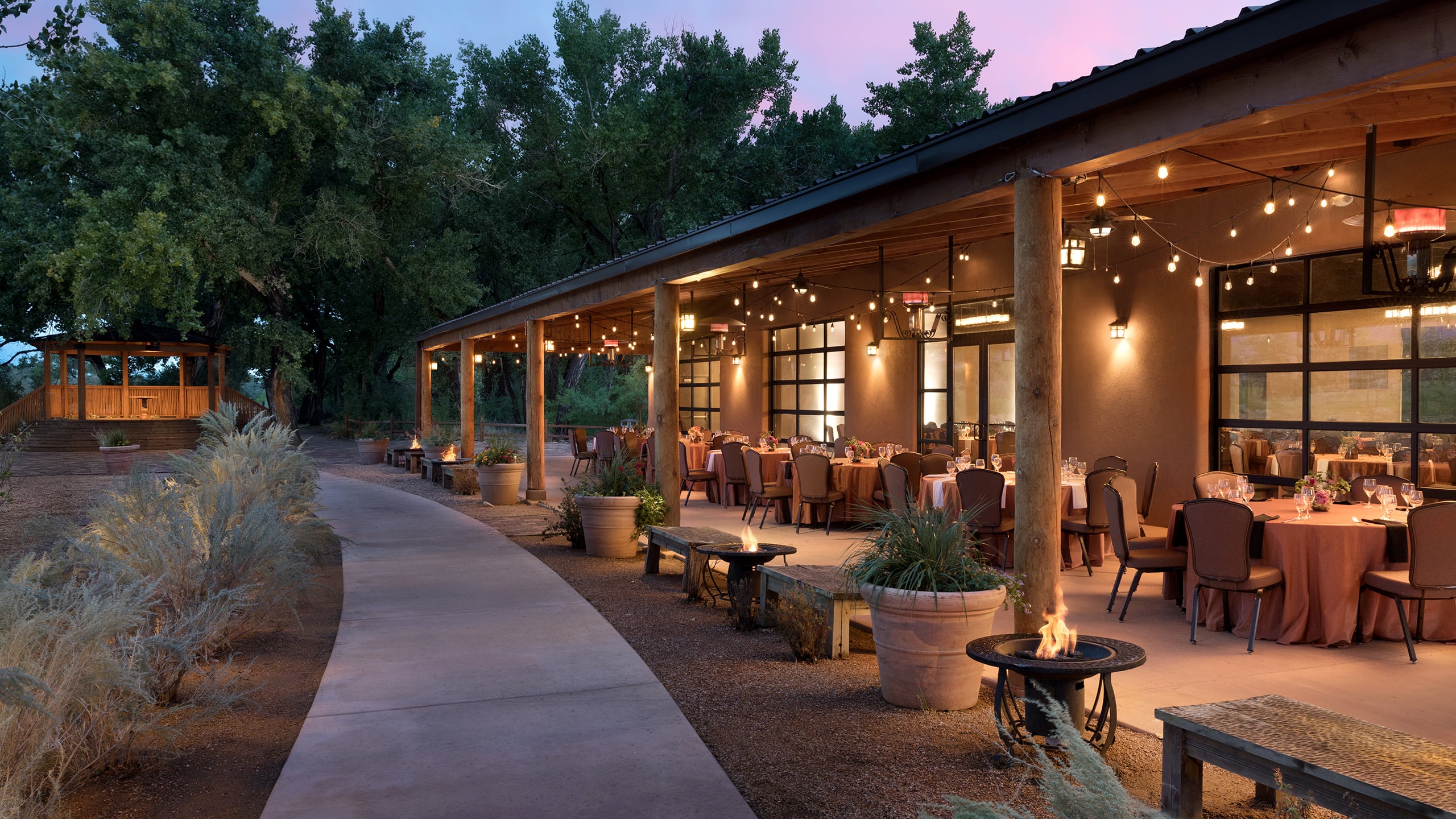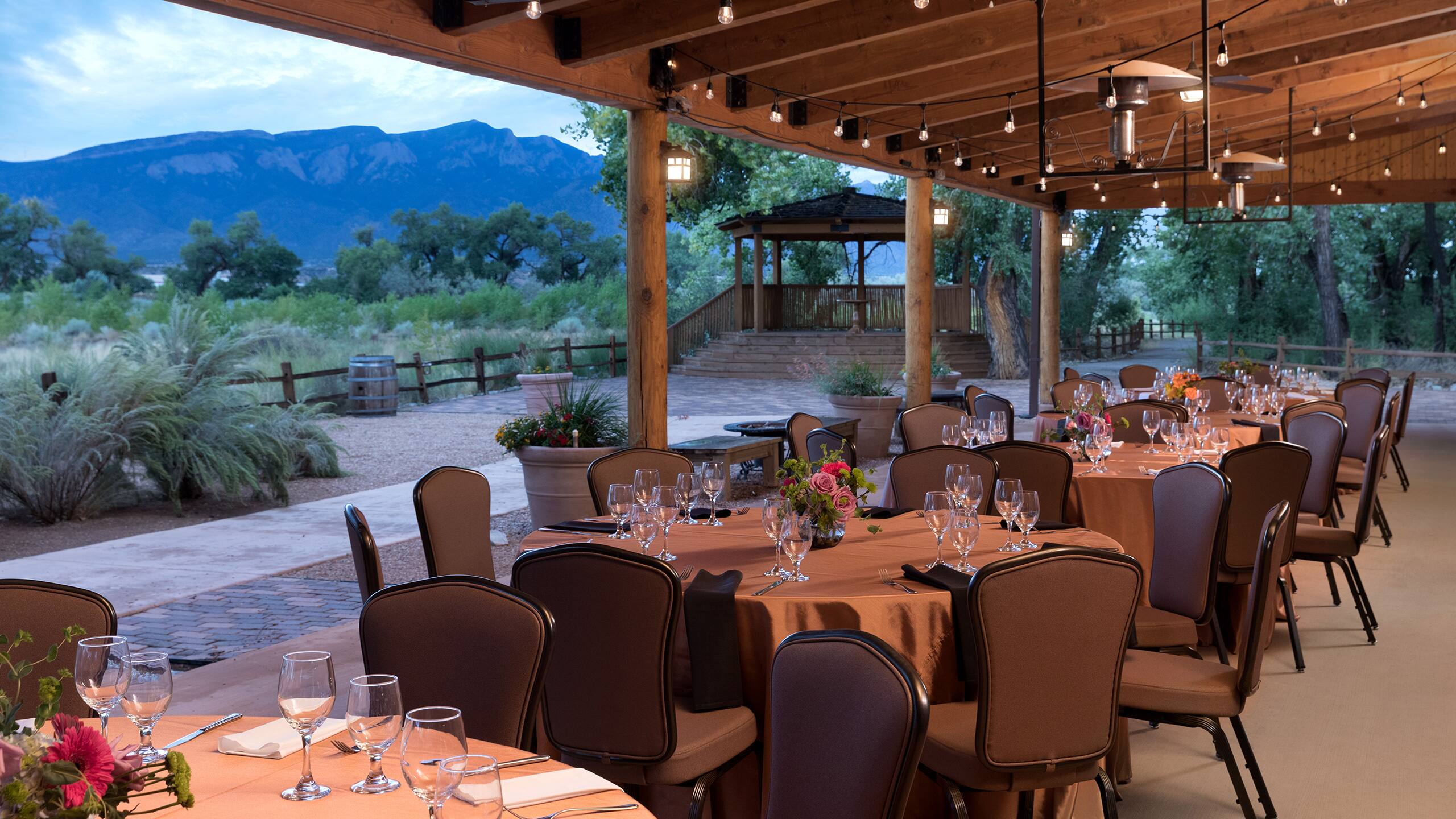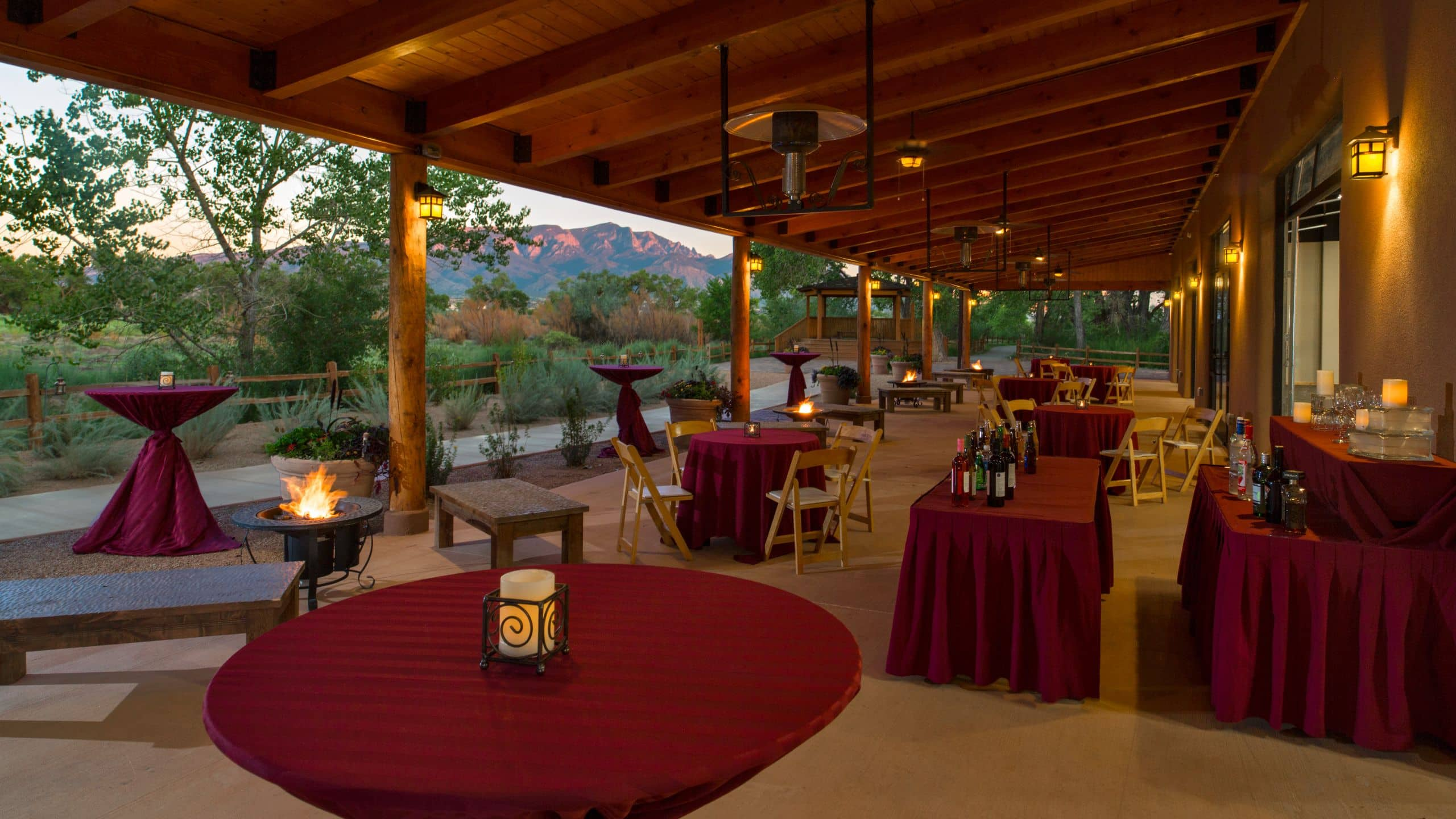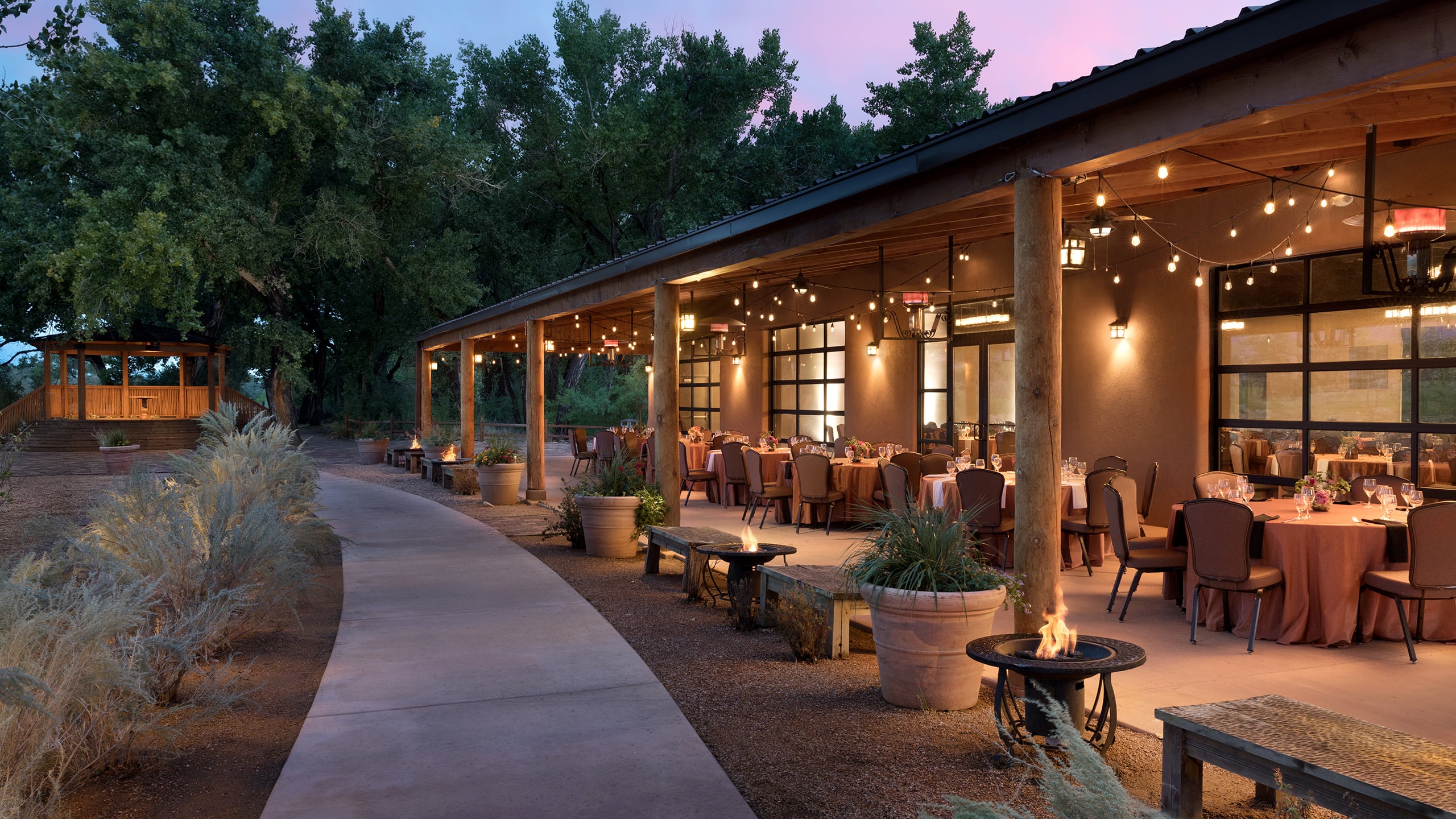 Cottonwoods Pavilion and Patio
Nestled amid the Cottonwood Forest, the Cottonwood Pavilion and Patio offers 8,000 square feet of space with gorgeous views of the Sandia Mountains for events of up to 300 guests. The Gazebo is the perfect spot for your wedding ceremony.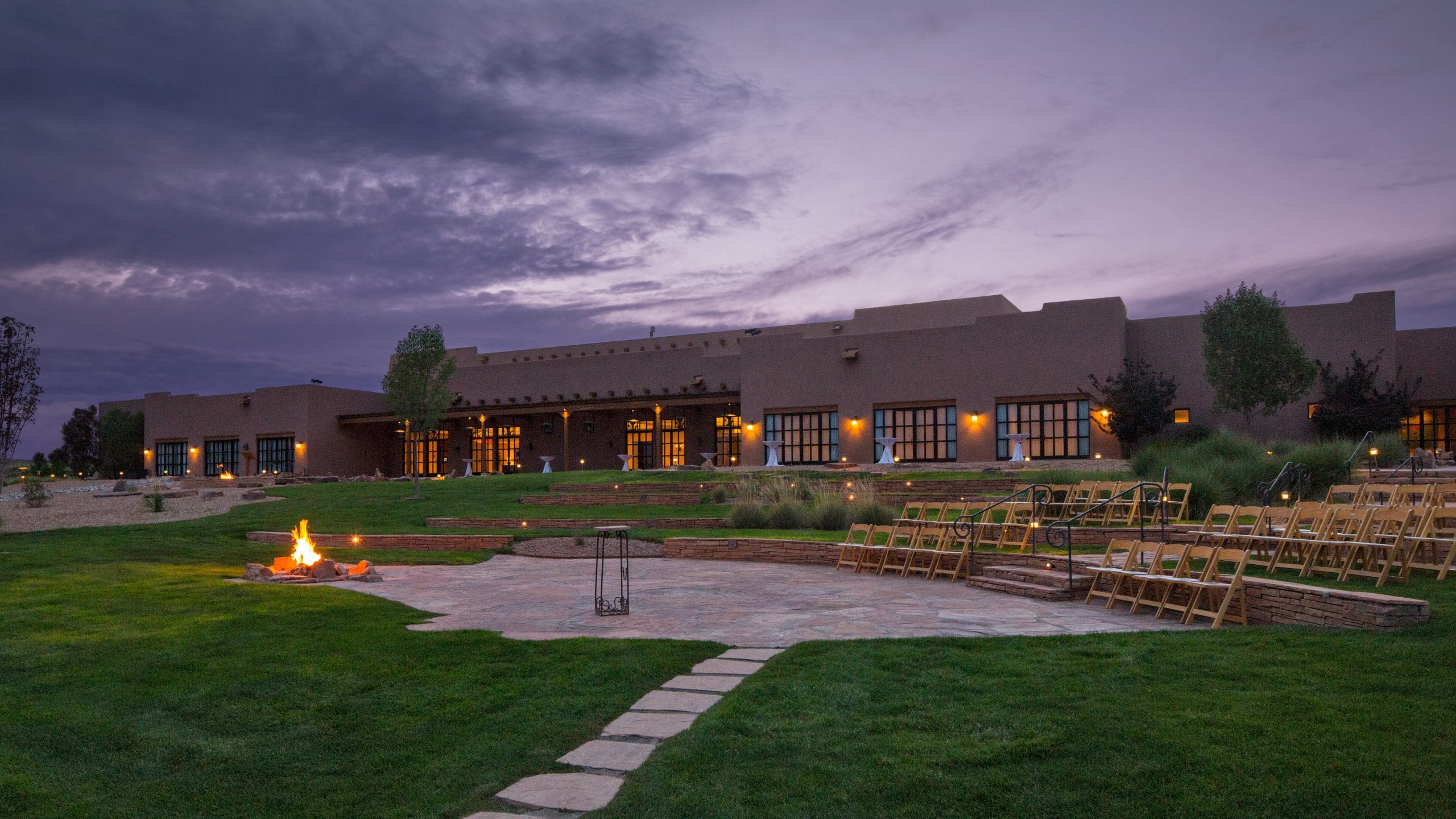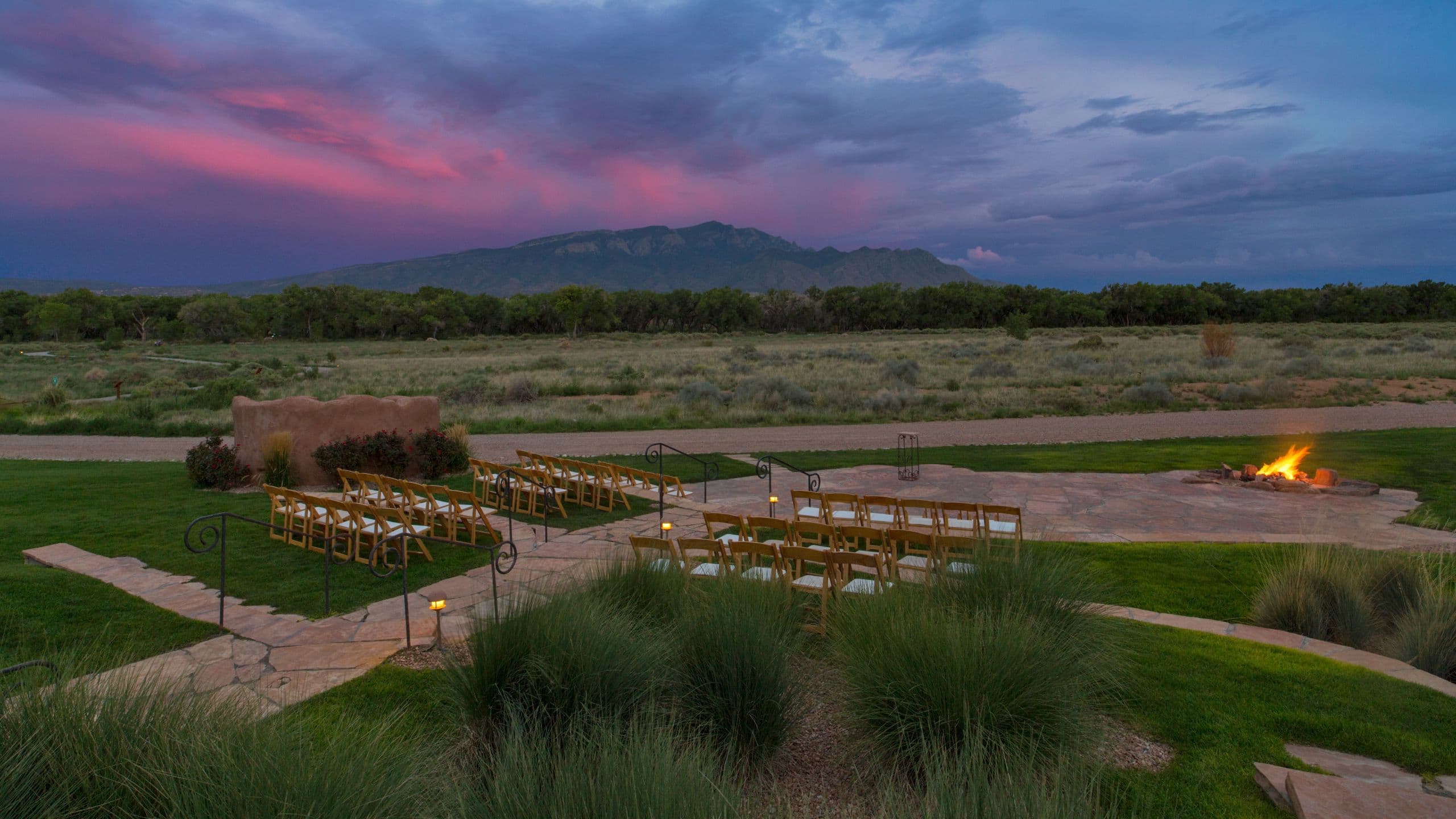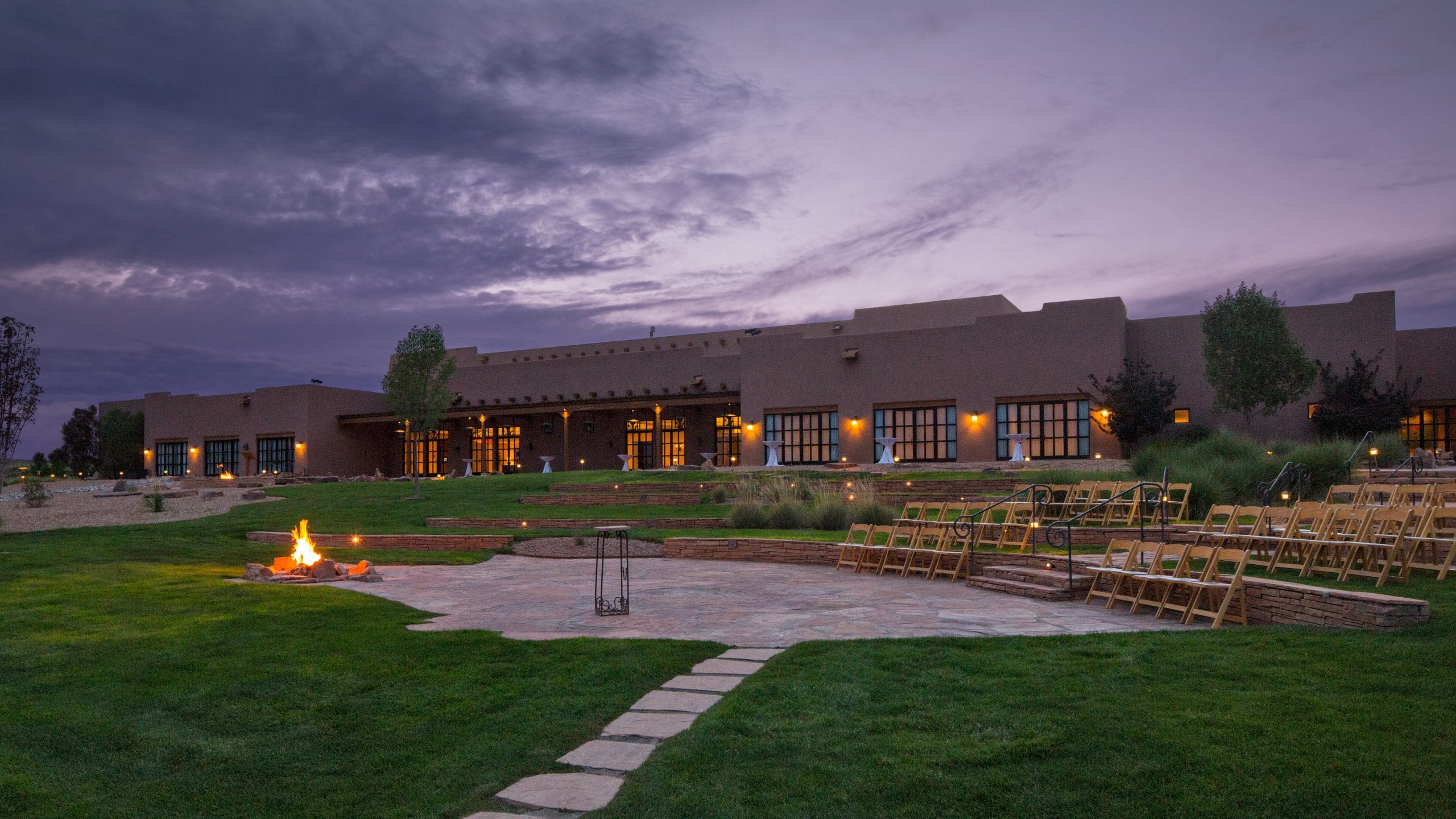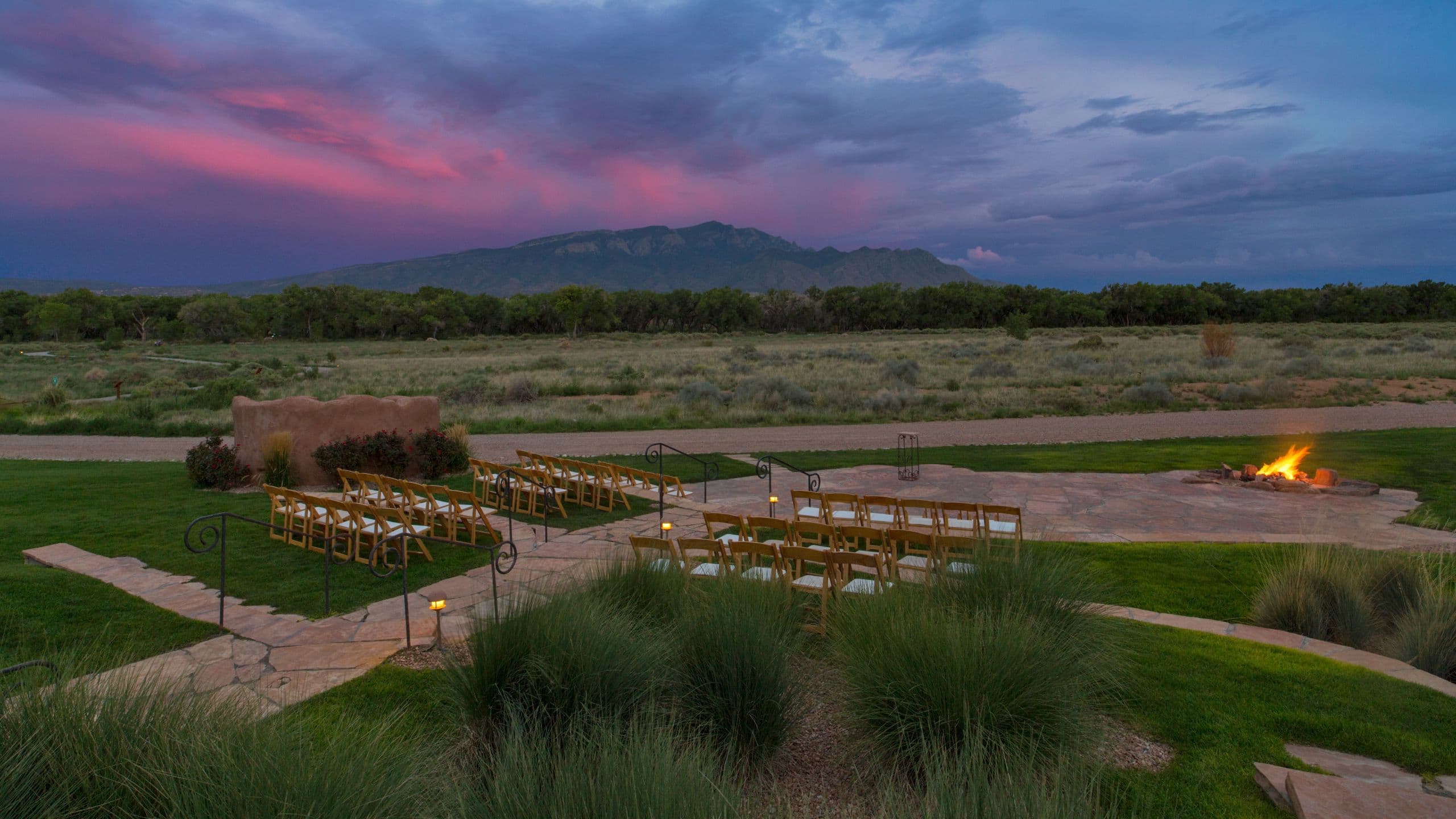 Sunrise Amphitheater
Create an event to remember in this unique locale. Conveniently situated outside of the main conference facilities, the amphitheater is a great spot to host an informal reception for your attendees, with special themed buffet stations and entertainment. Or, indulge in invigorating outdoor exercise and snack breaks, complete with intellectual and physical challenges designed to bring new life to a day of indoor sessions.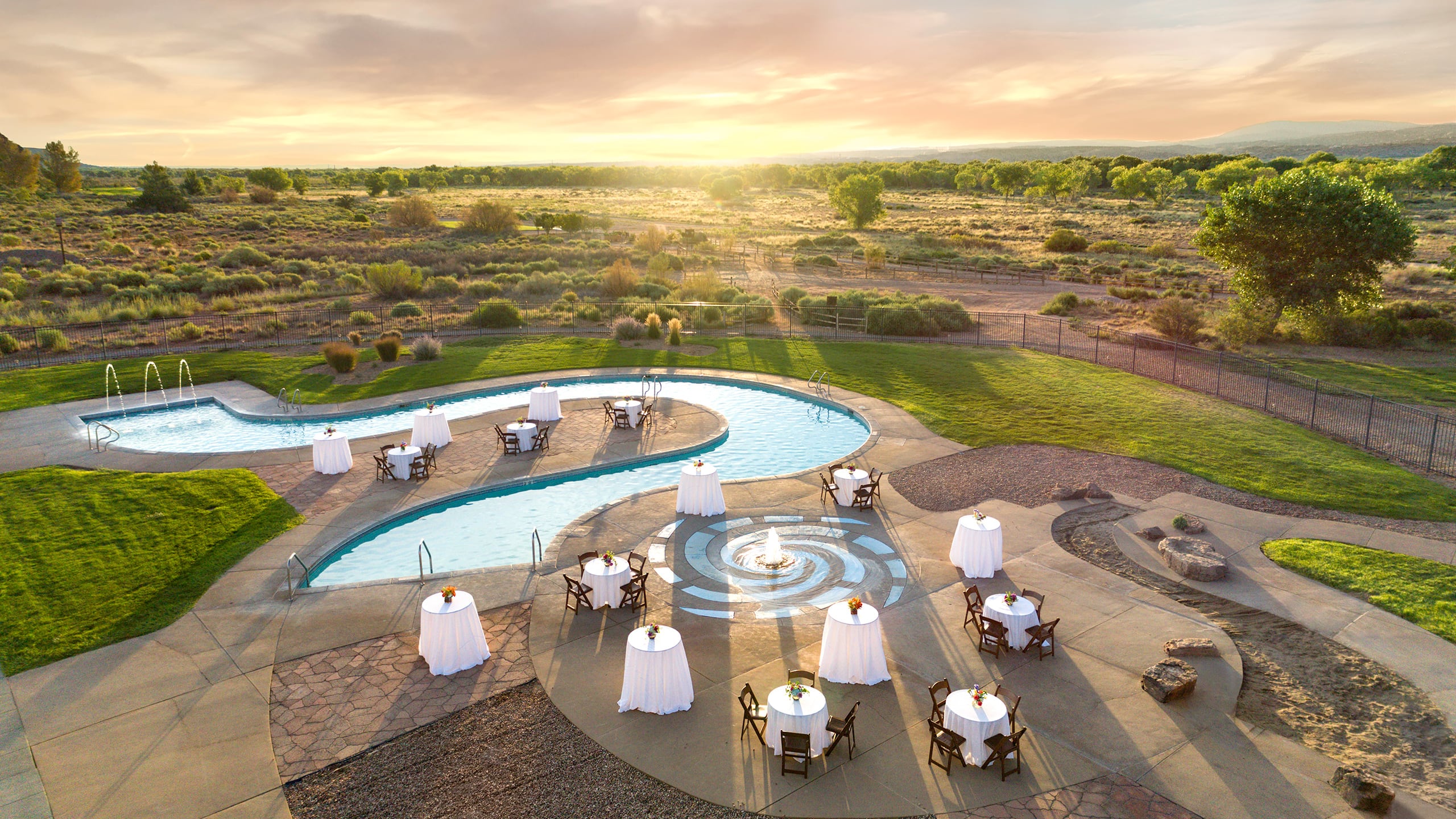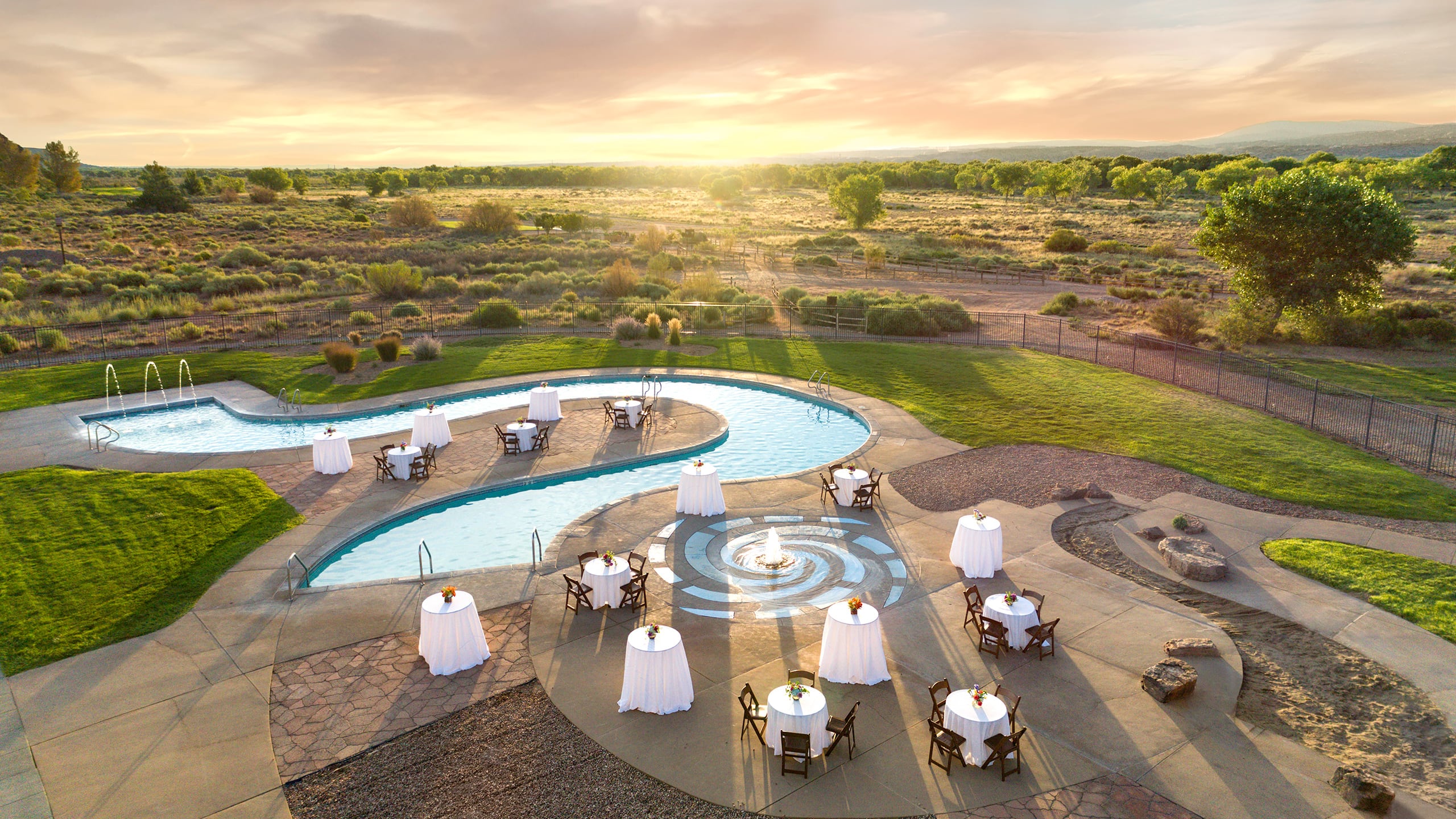 Oxbow Pool
Located next to the House of the Hummingbird with close-up views of the Tuyuna Mesa, Oxbow Pool is the perfect setting for a pre-dinner or post-wedding reception.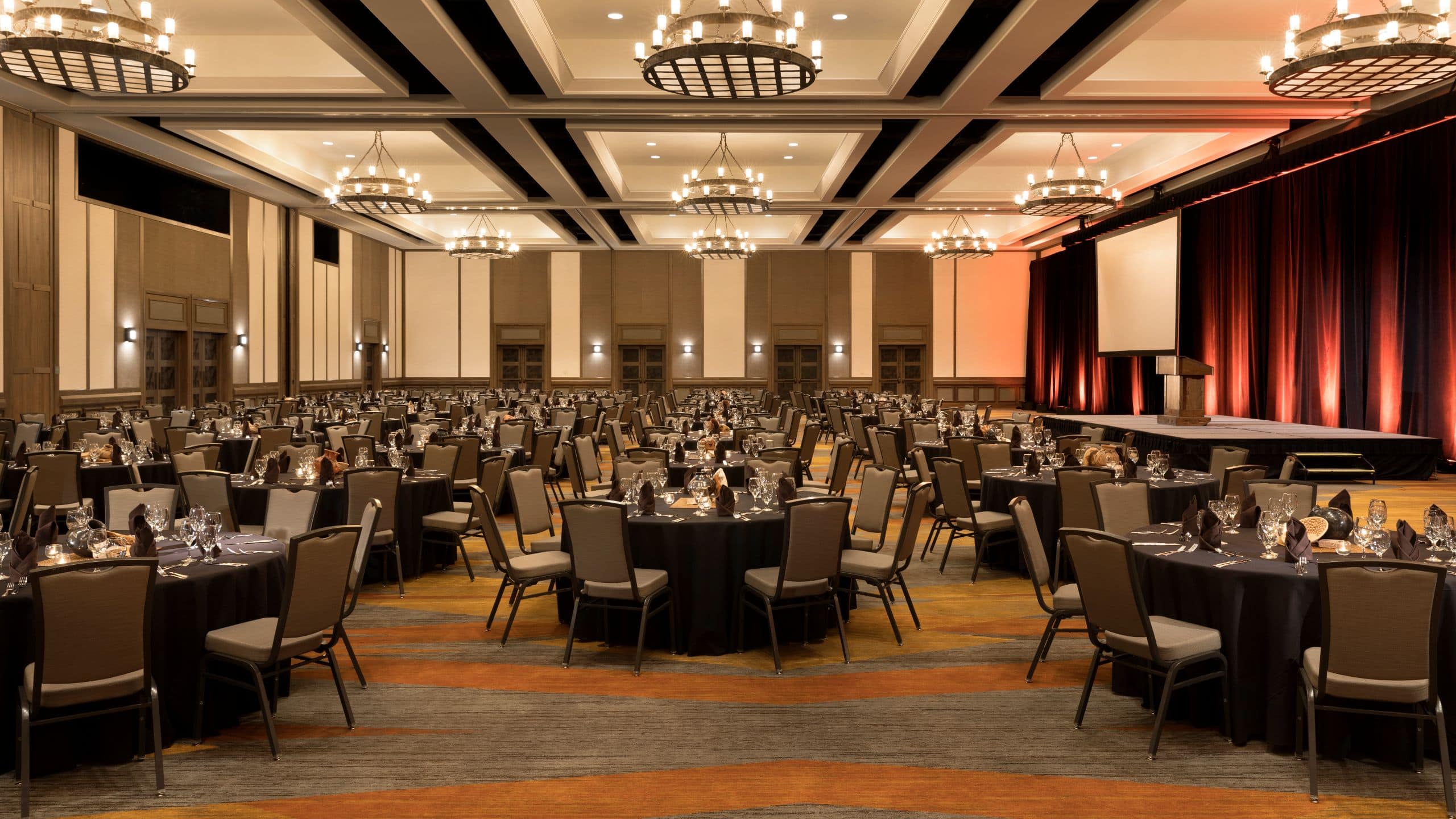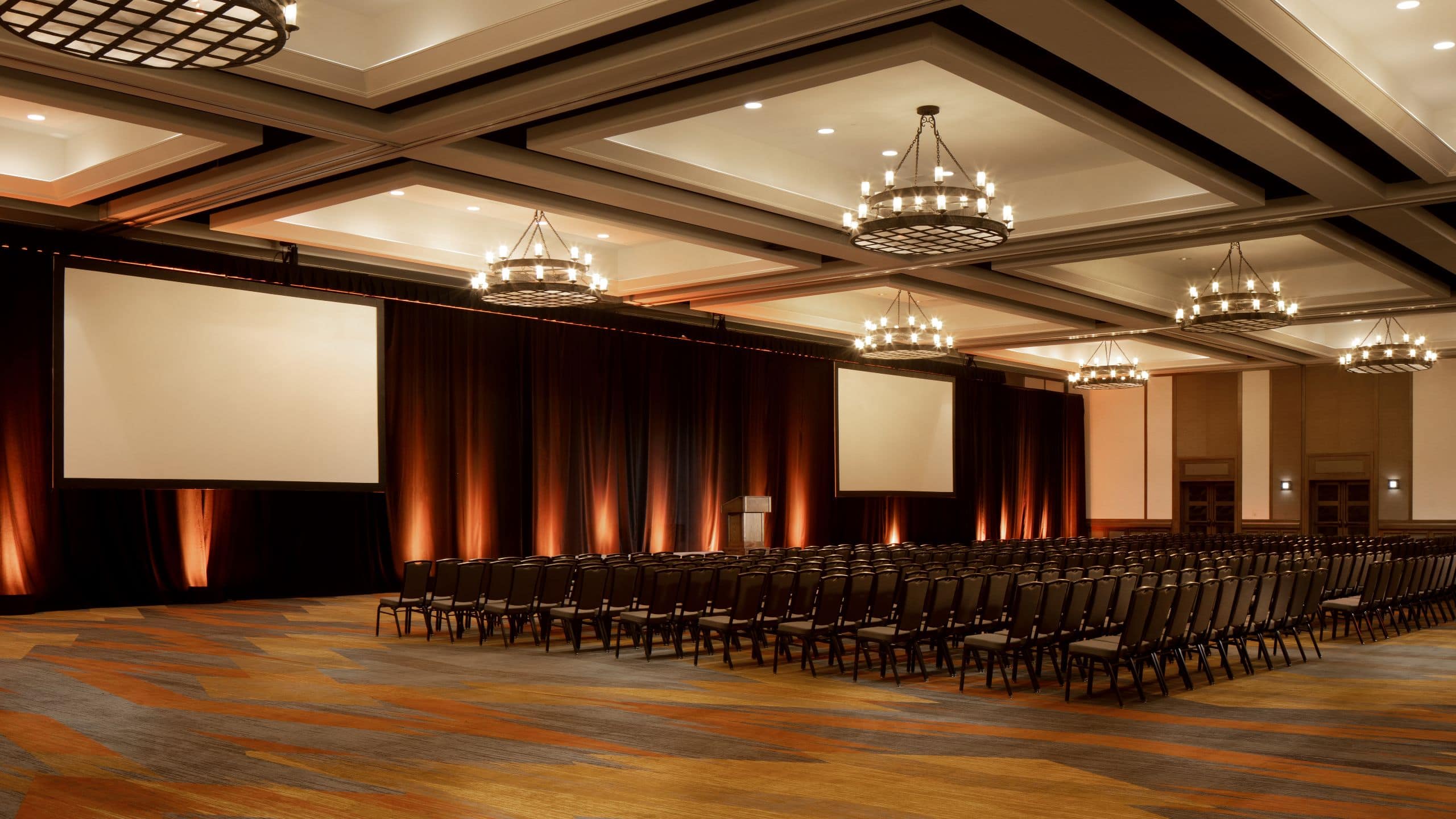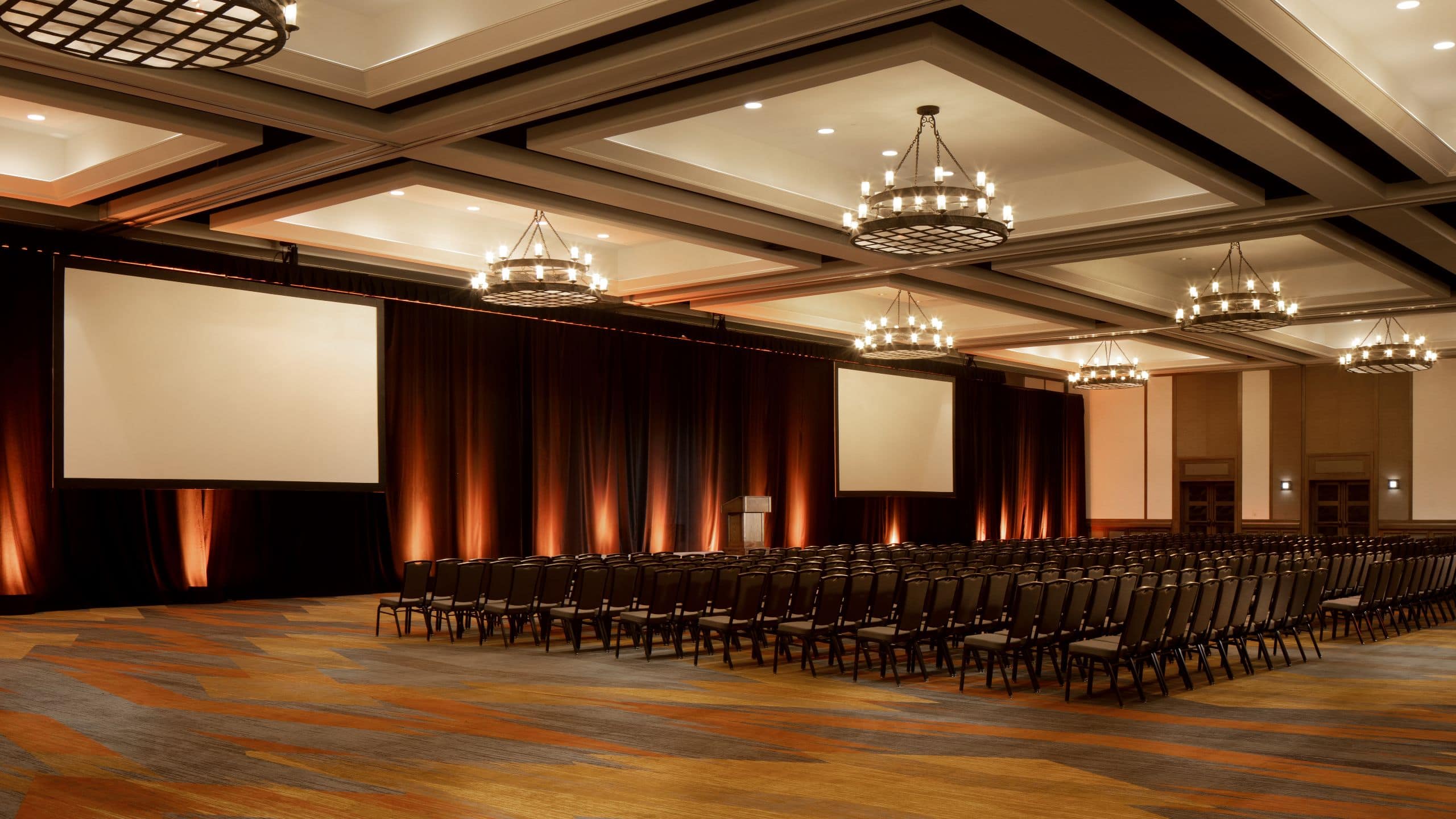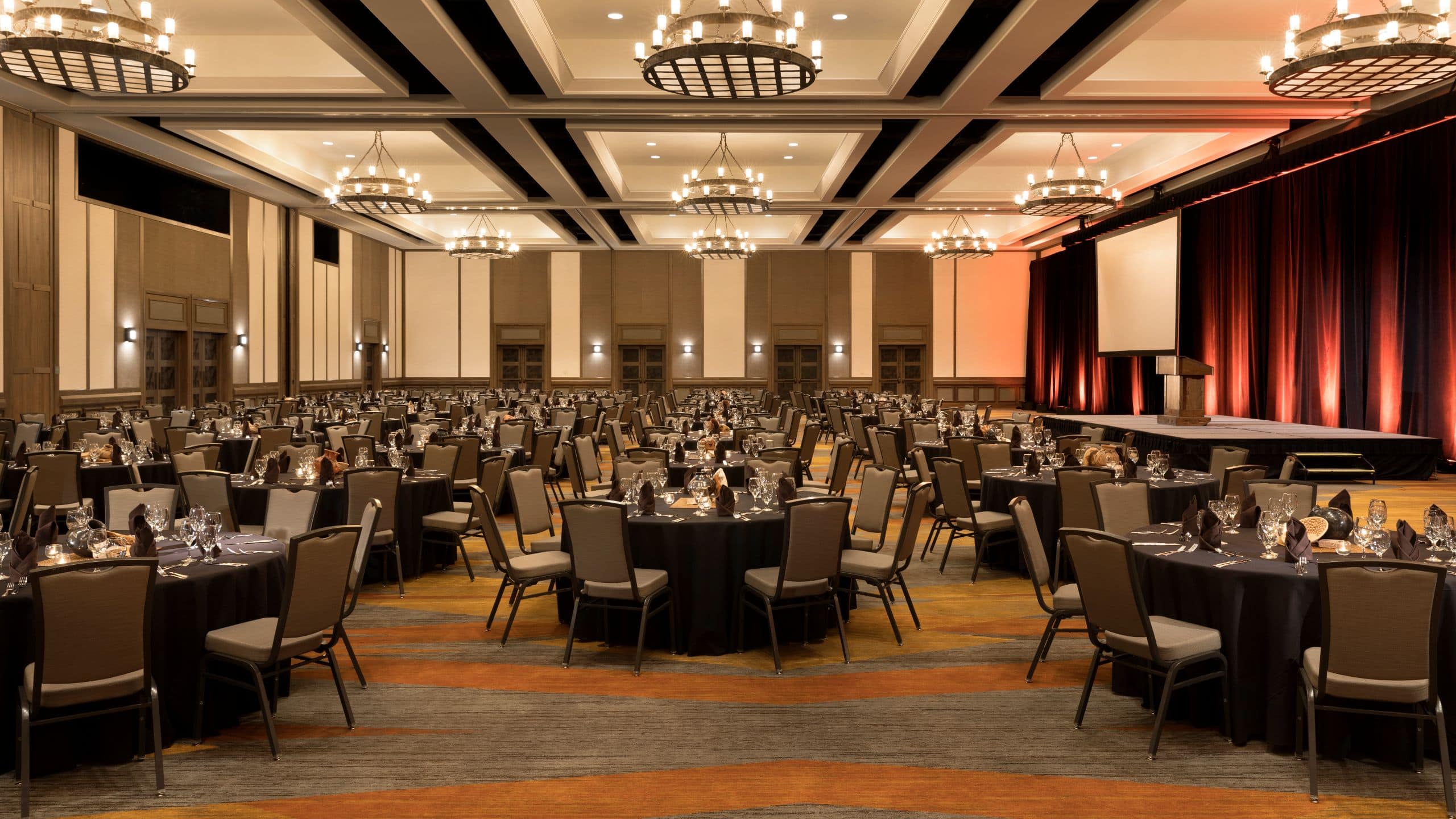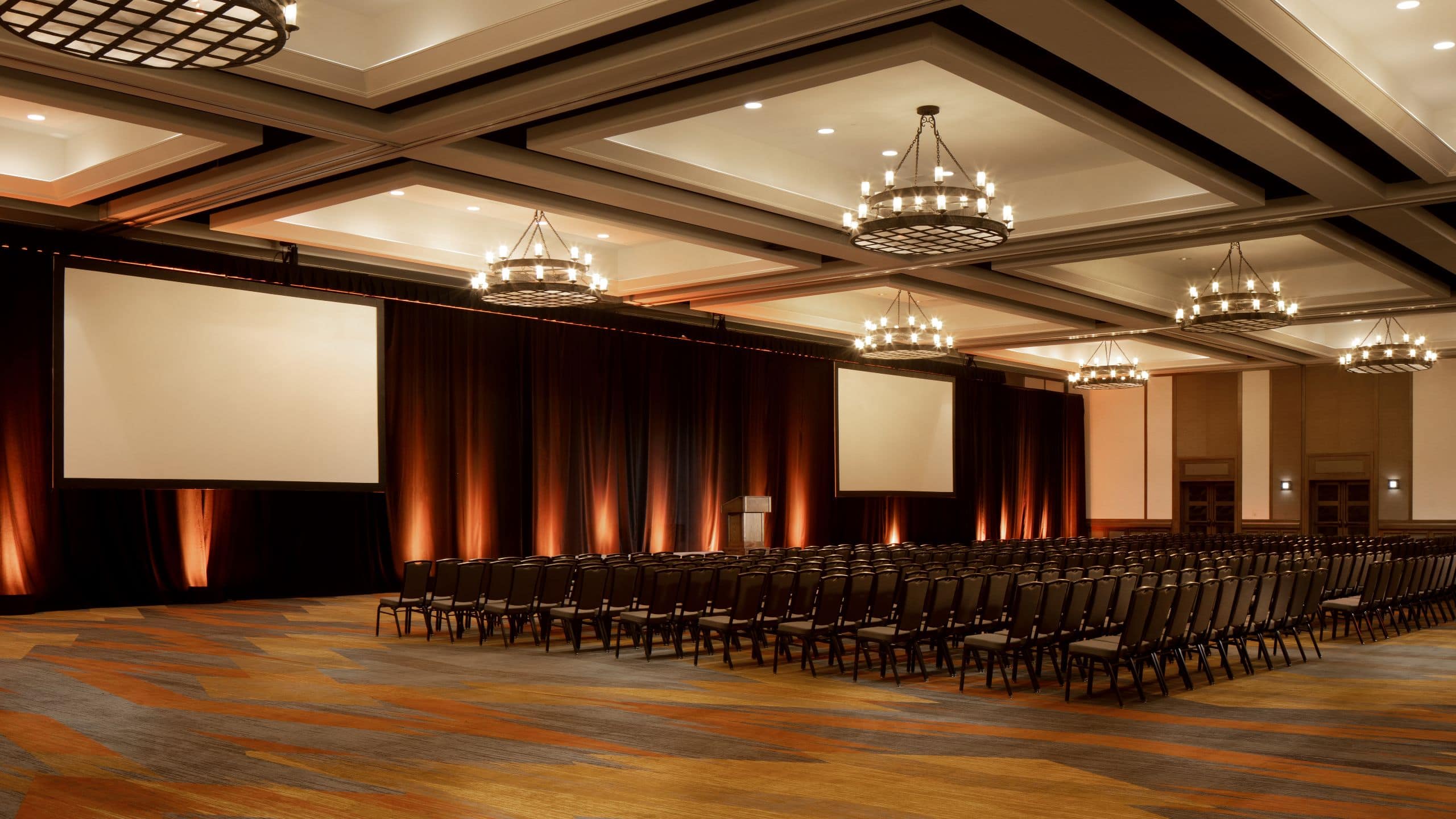 Tamaya Ballroom
Our largest ballroom offers 12,000 square feet of space and can welcome 1,400 guests for a large event or 500 for a seated banquet.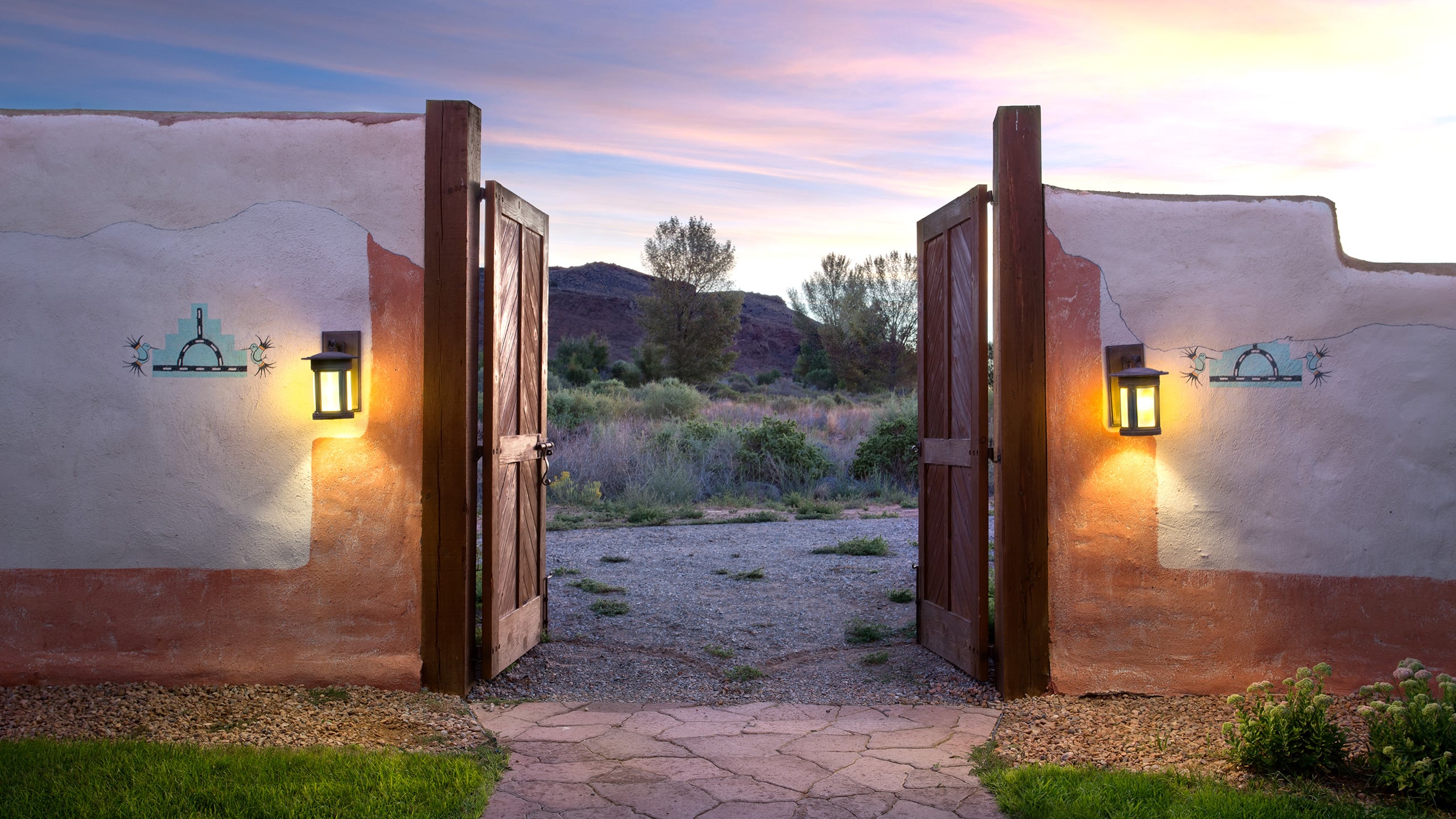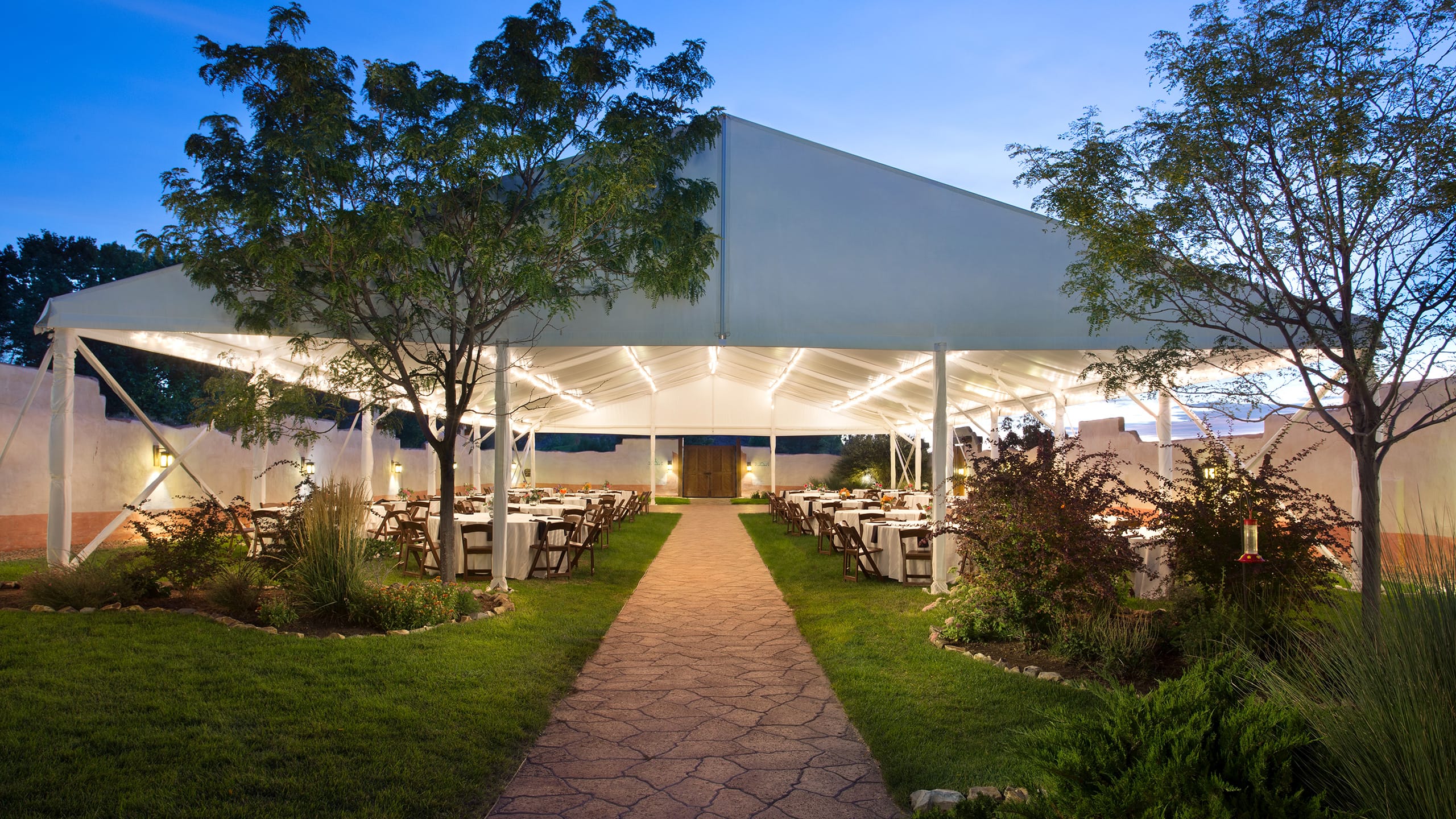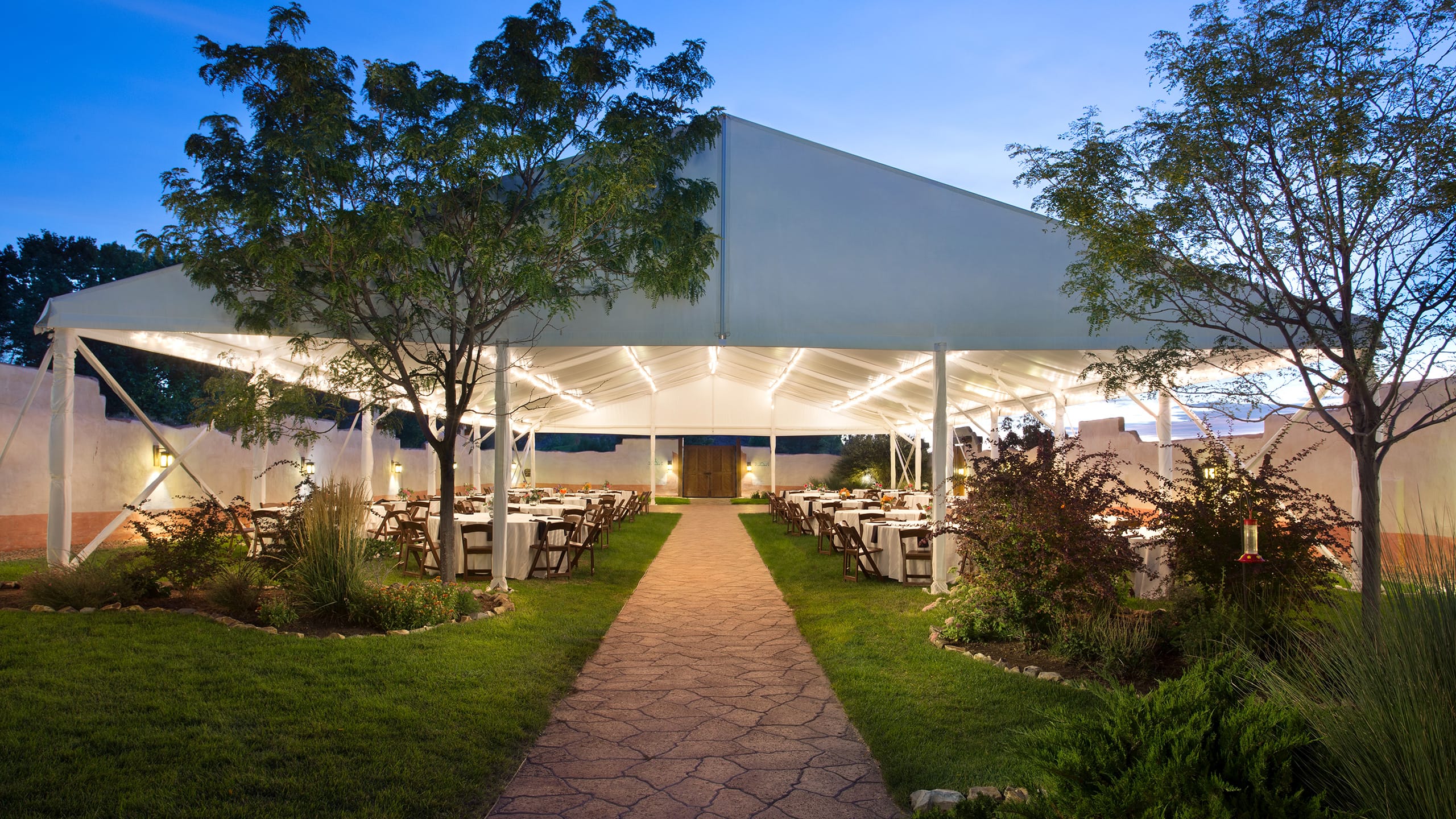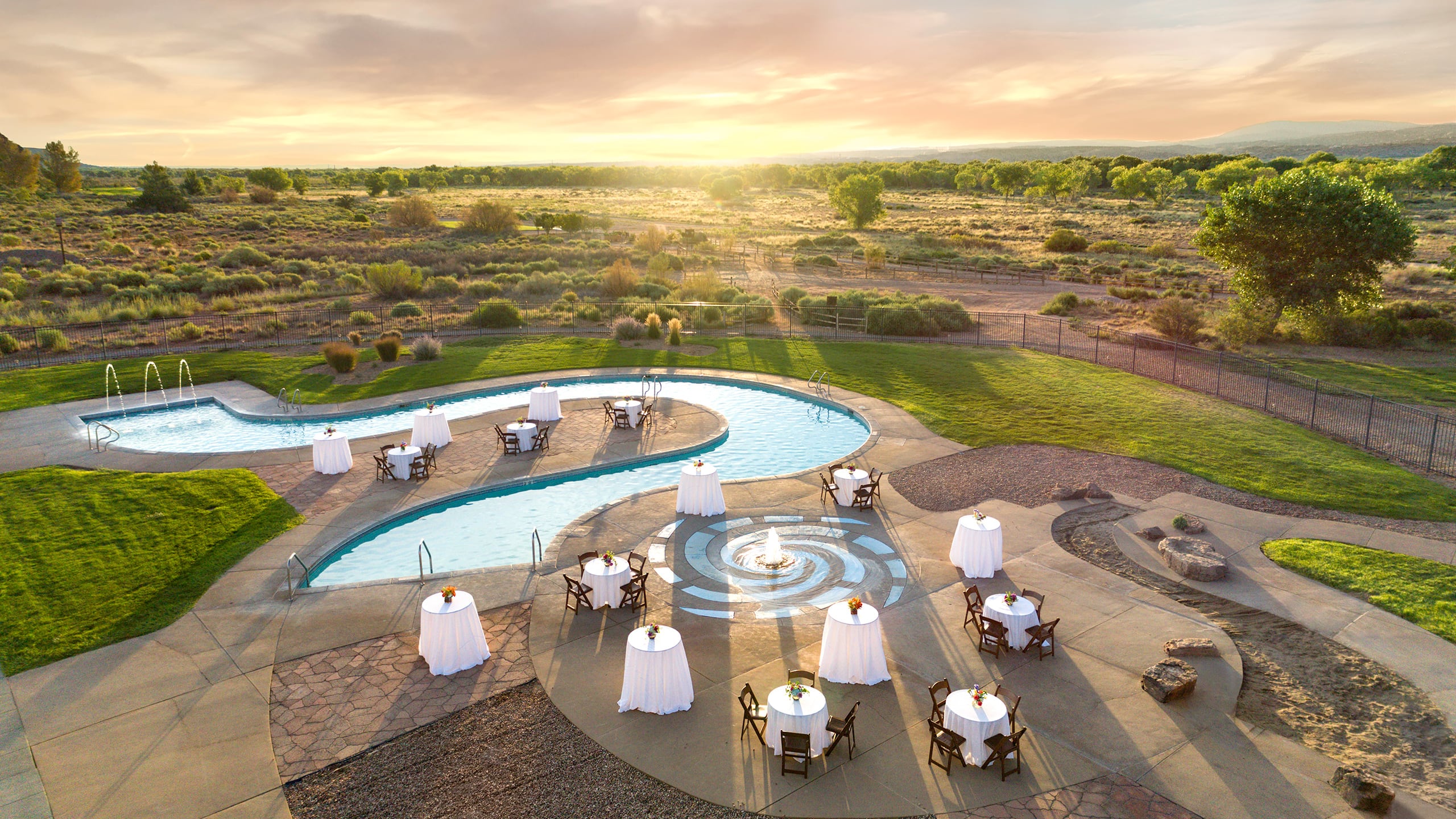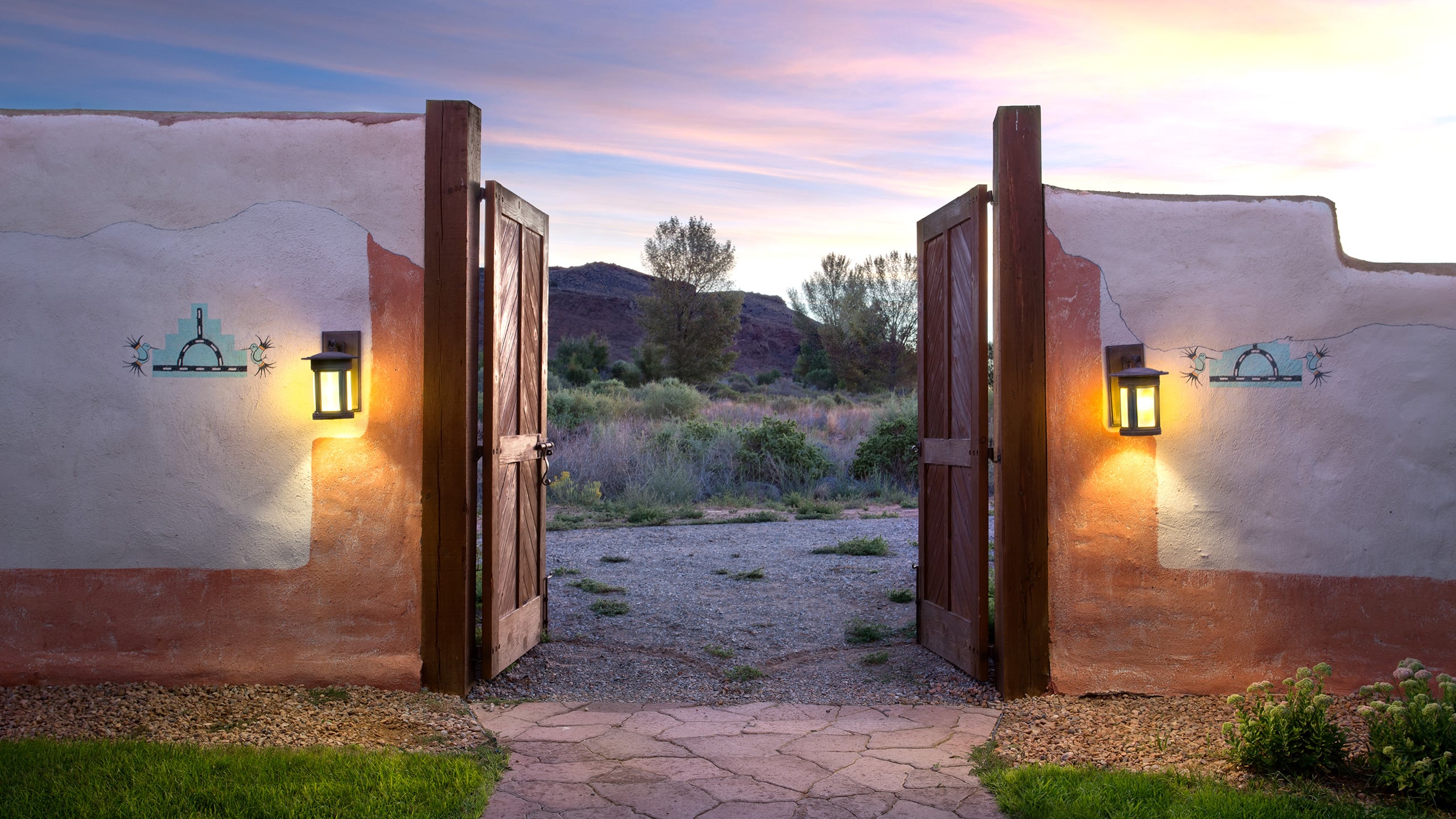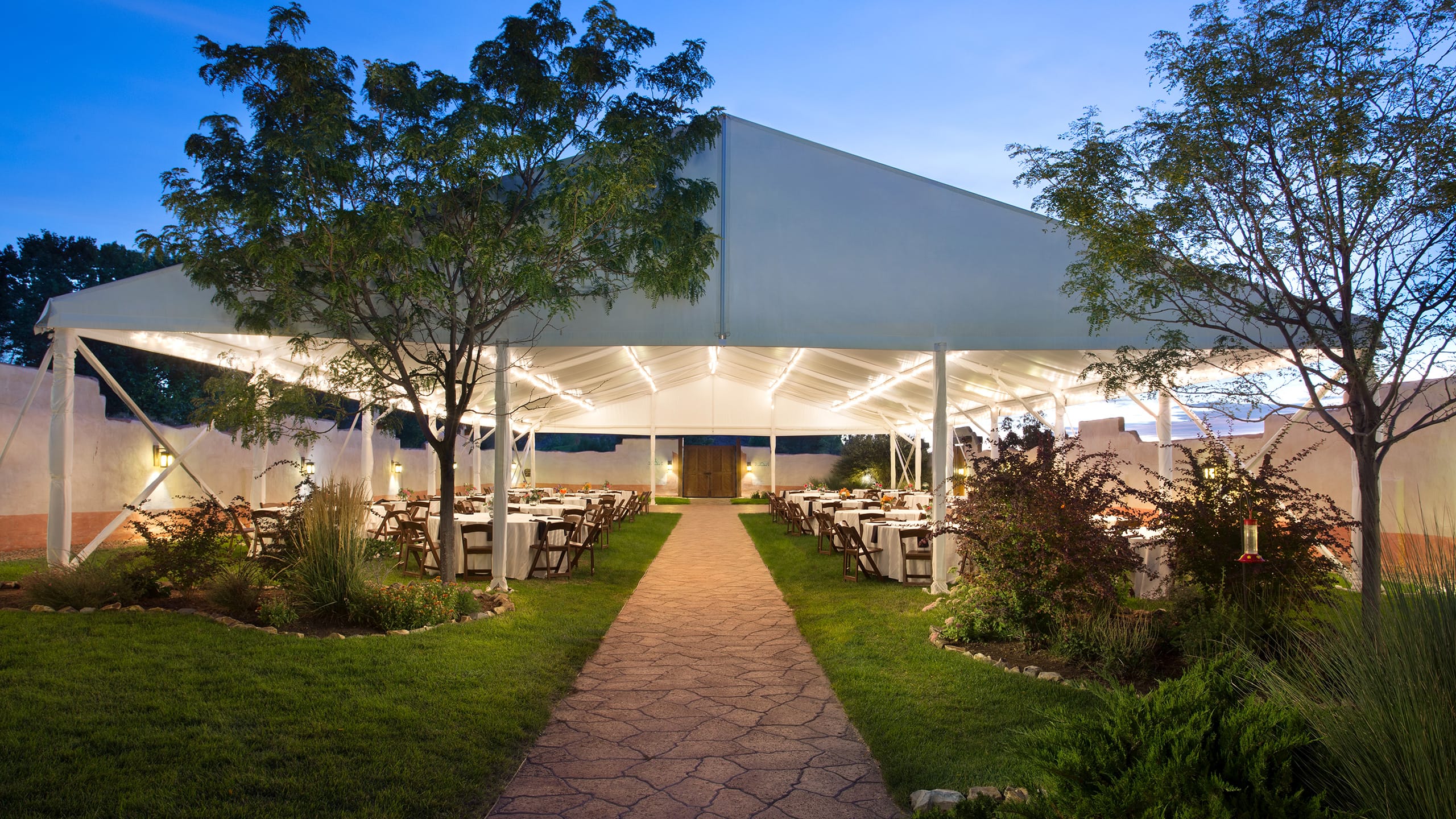 House of the Hummingbird
Our 8,600-square-foot covered outdoor venue resembles an ancient Pueblo ruin and has a stunning view of Tuyana Mesa. The space is perfect for a ceremony or seated dinner, and you can hold your reception at the Oxbow Pool and lawn just next door.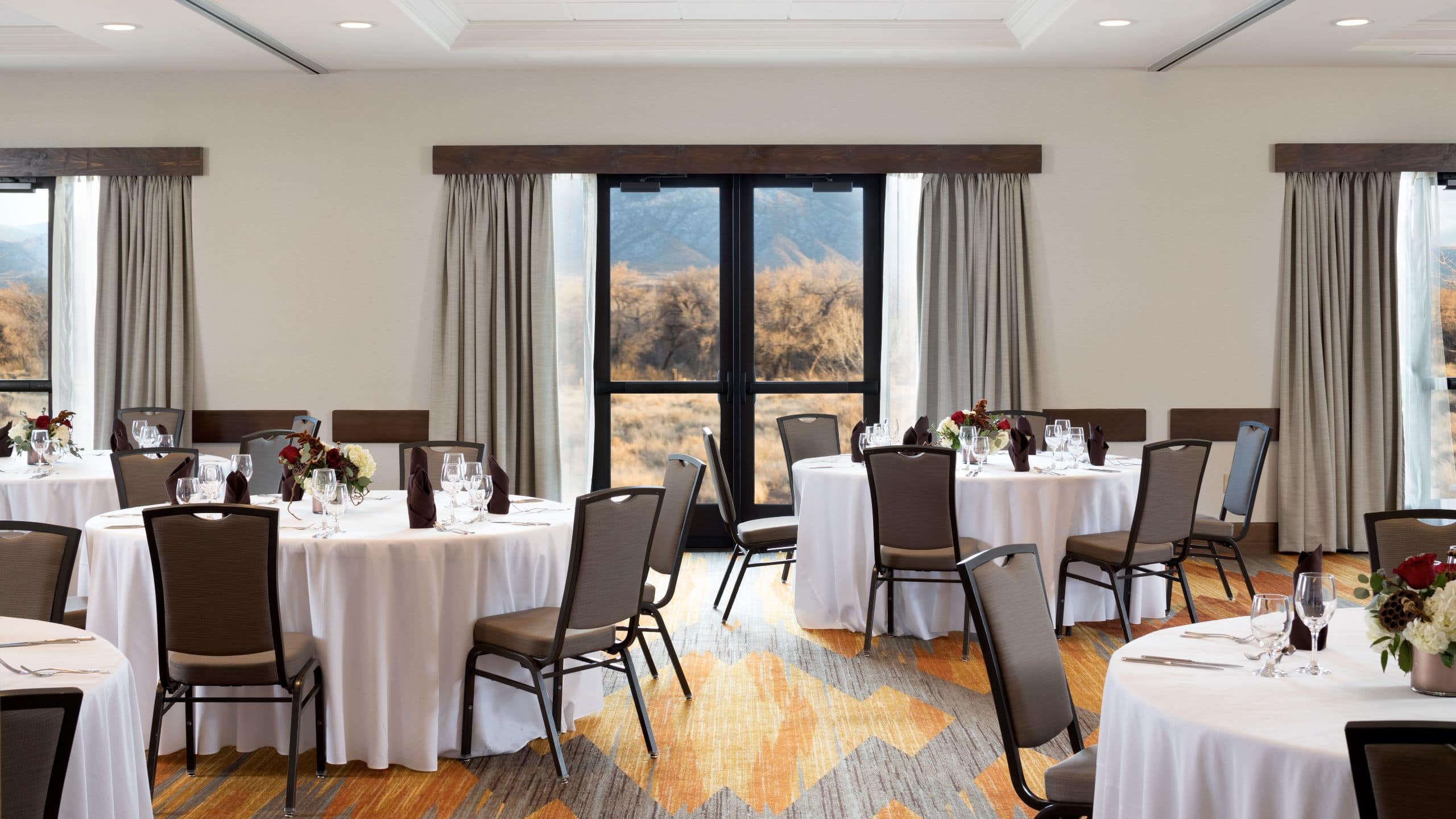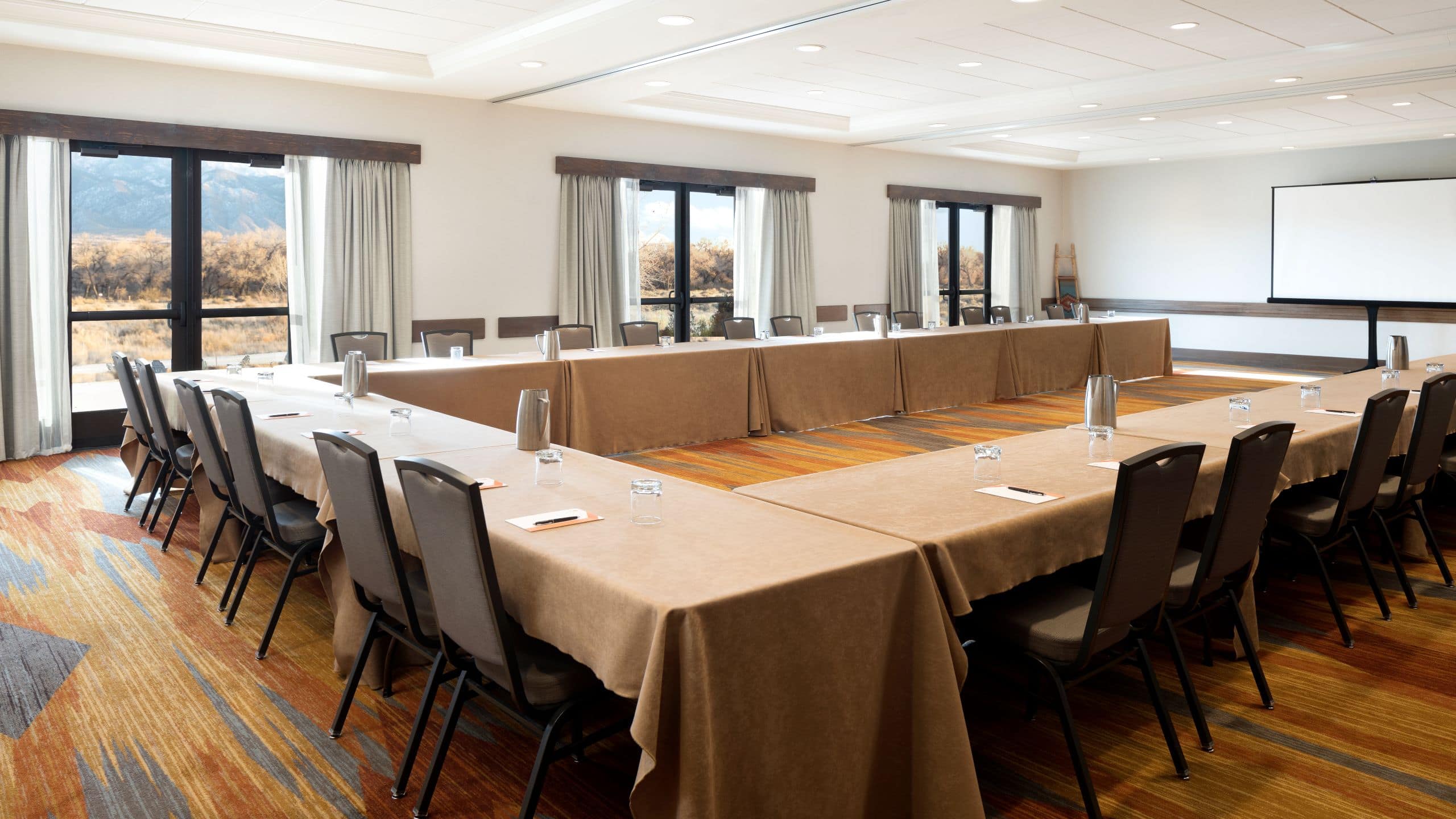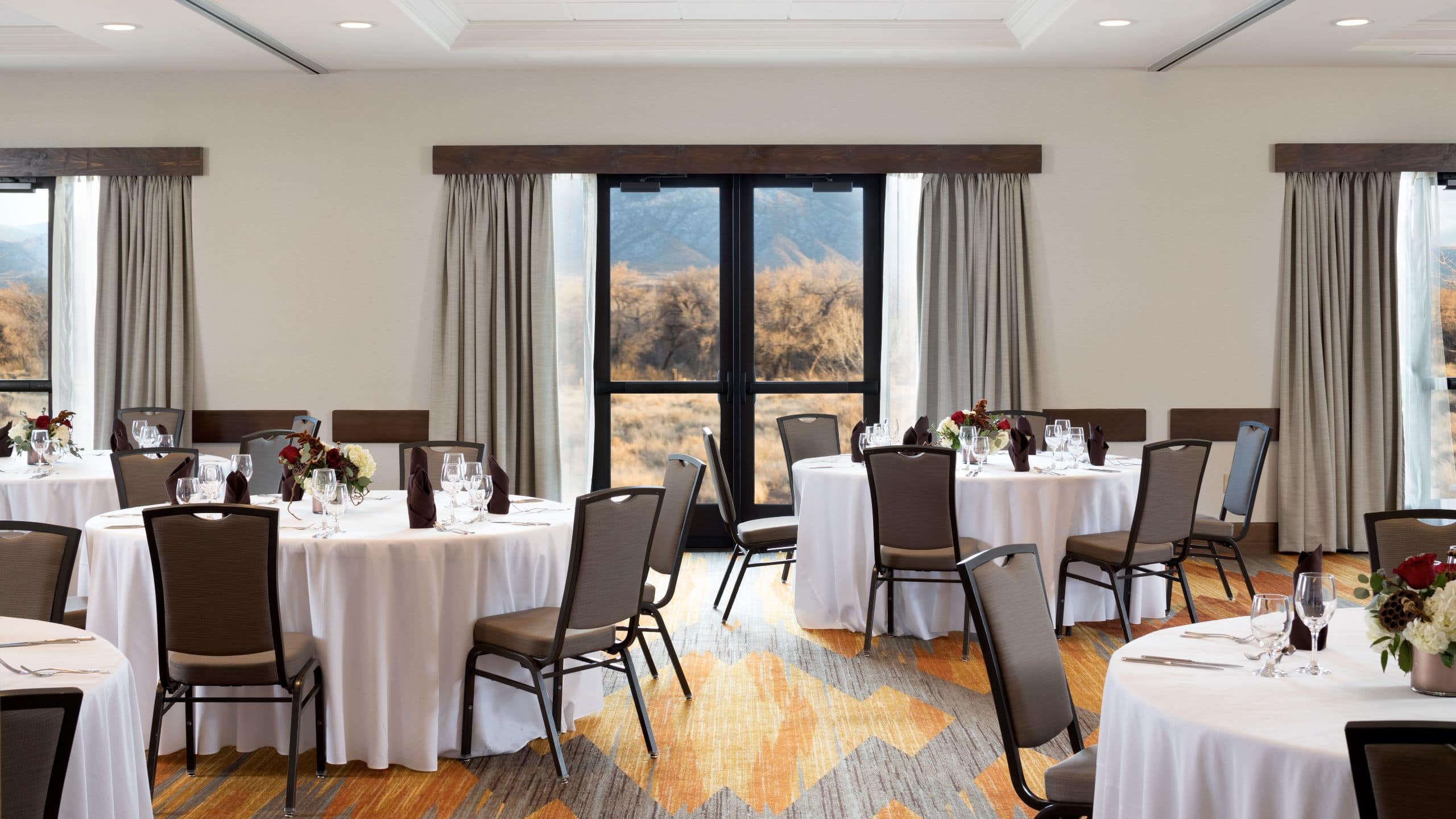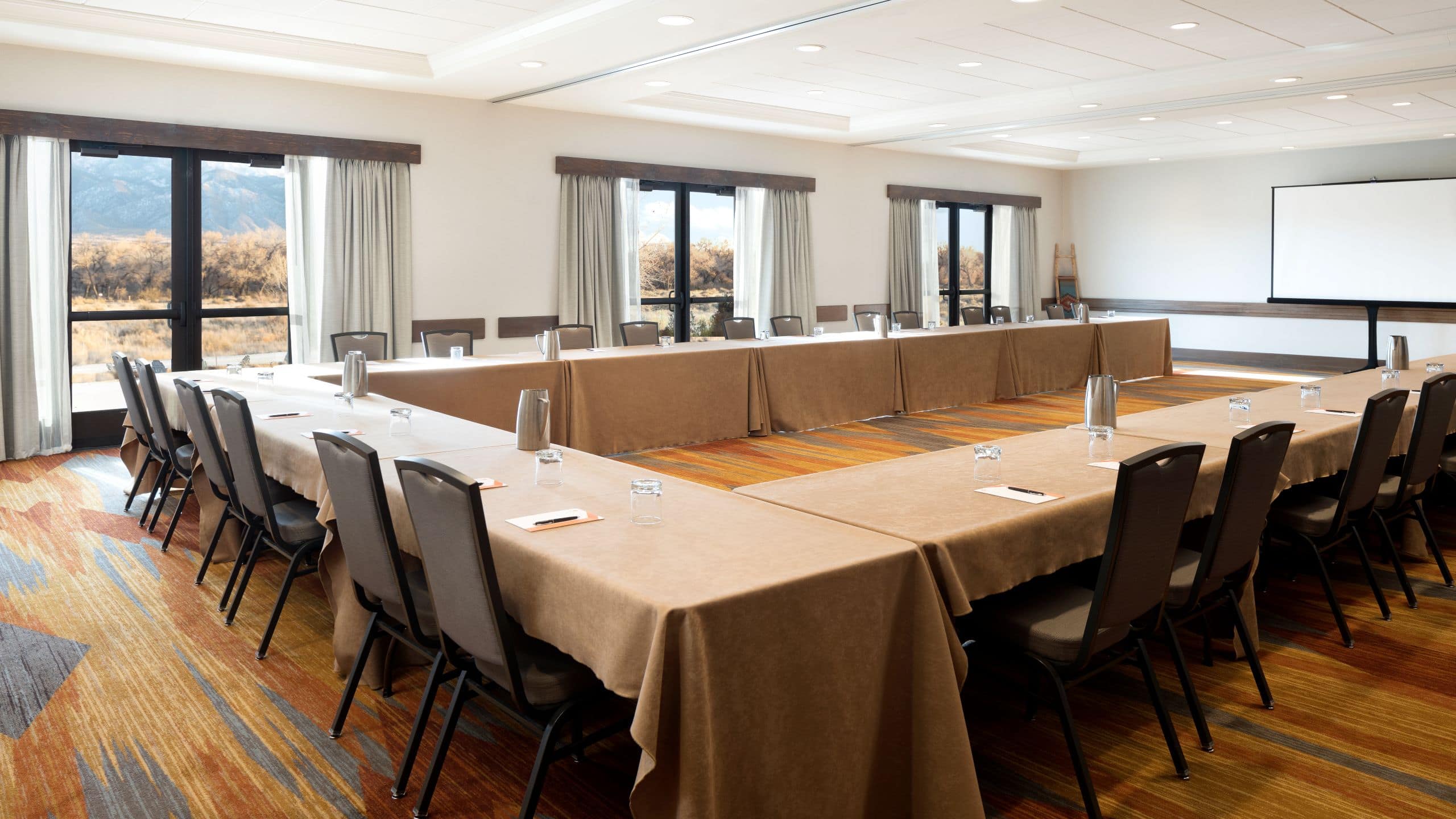 Badger / Hawk / Bear / Eagle / Wolf / Puma
Select one or all of these versatile spaces for small- to medium-sized gatherings. Create team-building workshops in a hollow square for 14 to 40 participants or interactive training workshops in a classroom set up for 75.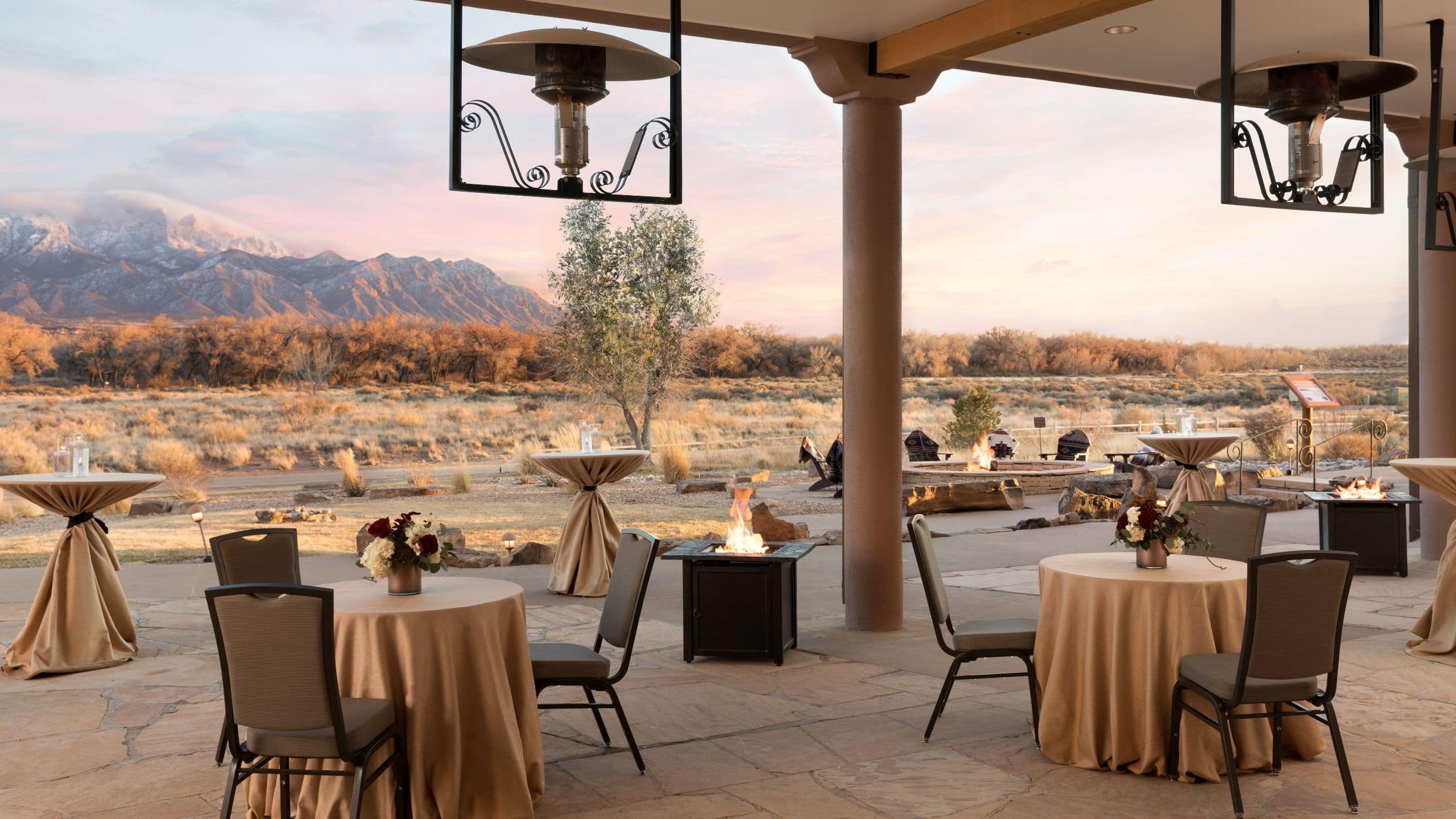 Tamaya Veranda
Just outside the Tamaya Ballroom, the 3,125-square-foot Tamaya Veranda with views of the Sandia Mountains and cozy fire pits is the ideal spot for cocktails or a reception before your main event in the ballroom.
Catering
Whether you are hosting a one-day meeting or a week-long convention, the most successful events always include spectacular catering. From the simplest coffee break to the most elaborate themed banquet featuring the delectable cuisine of the Southwest, our experienced staff will dazzle your guests with their creativity and finesse. Choose a menu that includes mouthwatering entrees, passed or served appetizers and delicious desserts that will take your event to the next level. For a more customized experience, take advantage of our Personal Preference Dining.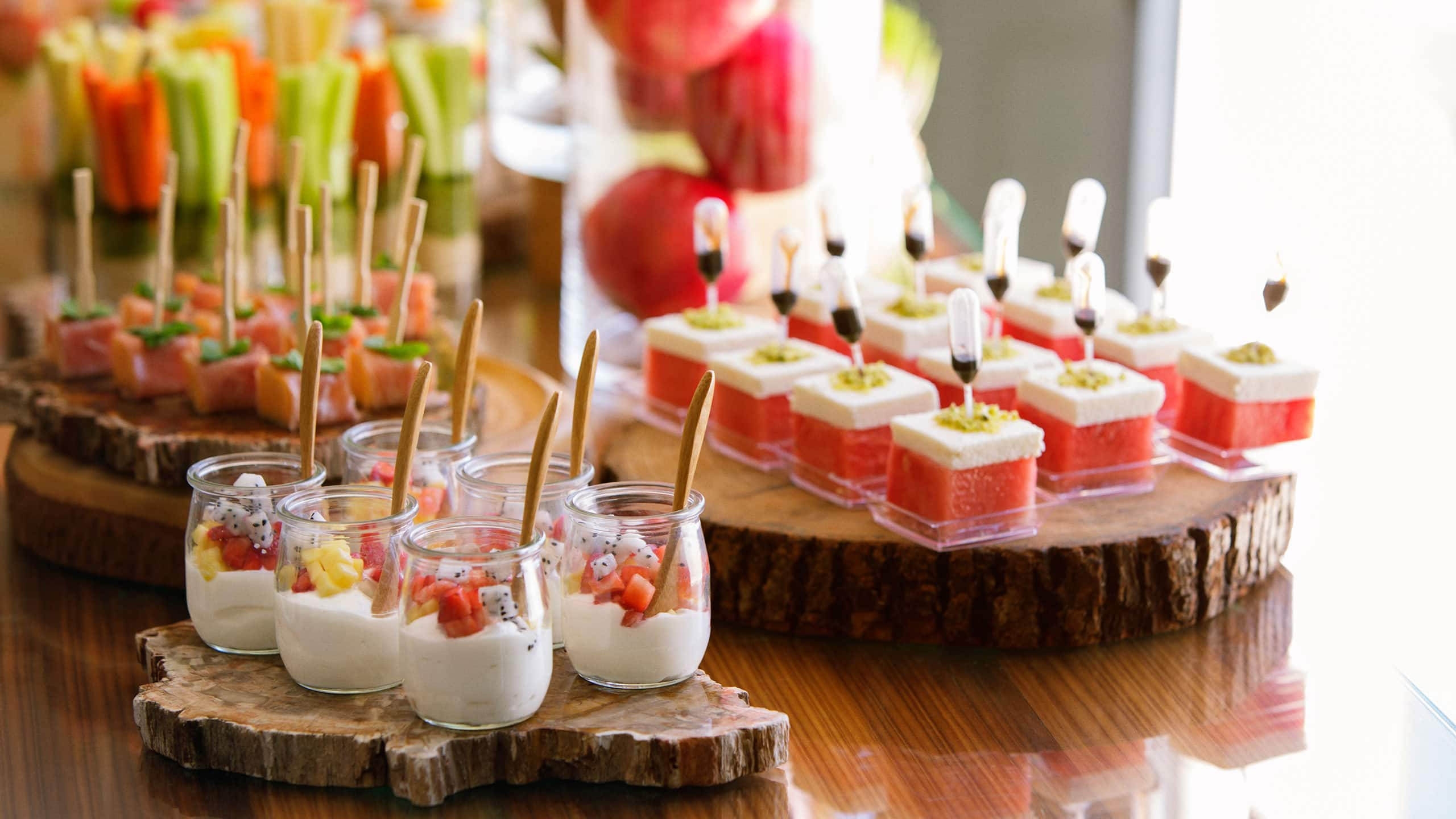 Contact Us
Let's start the planning process. Contact us for more information or to schedule an appointment.