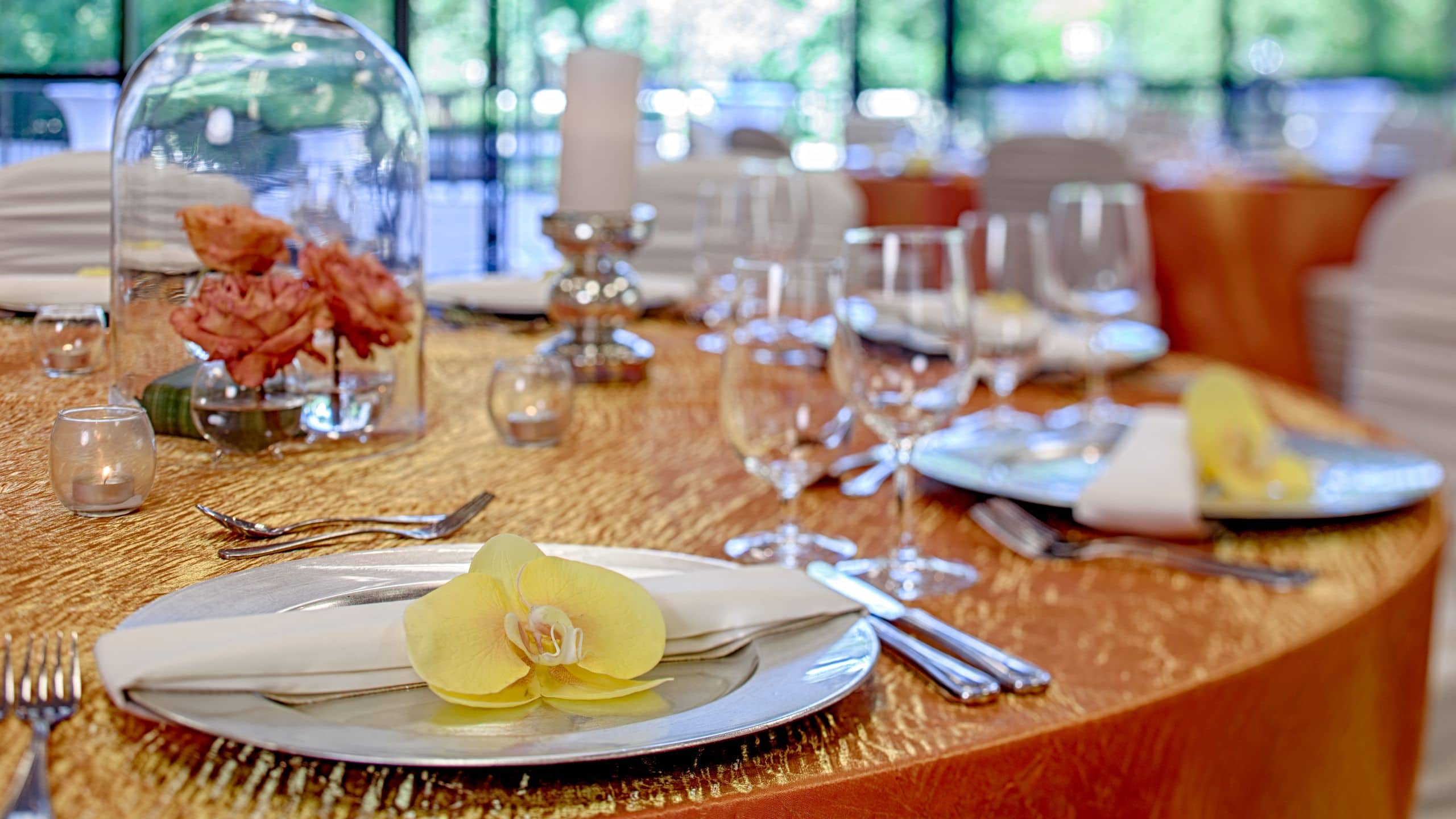 Weddings & Celebrations
Watch your dreams come true on your special day at Hyatt Regency Minneapolis. Whether you envision an intimate gathering with just a few guests or an elaborate seated banquet for all of your friends and family, our stylish wedding venues will not disappoint.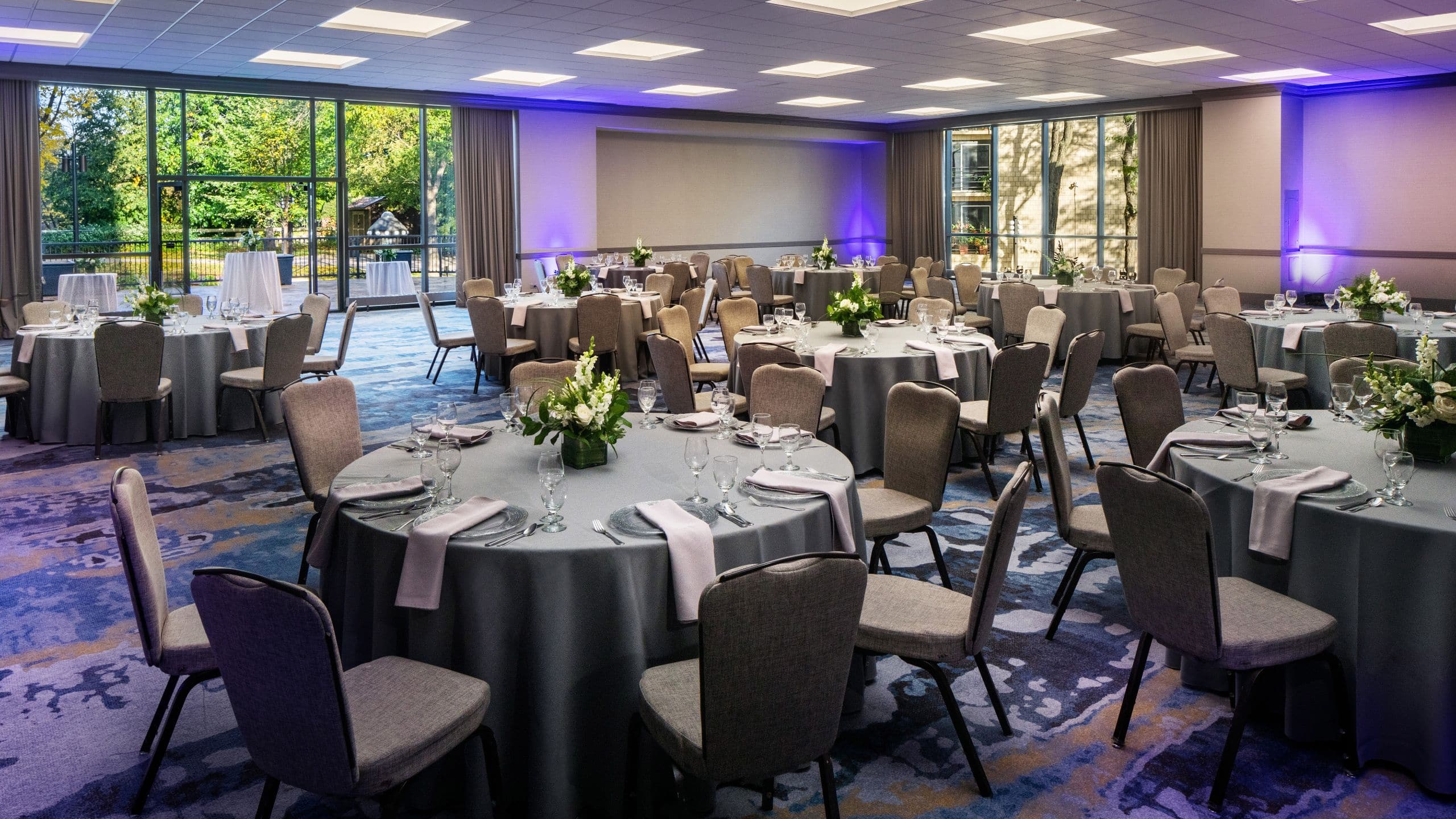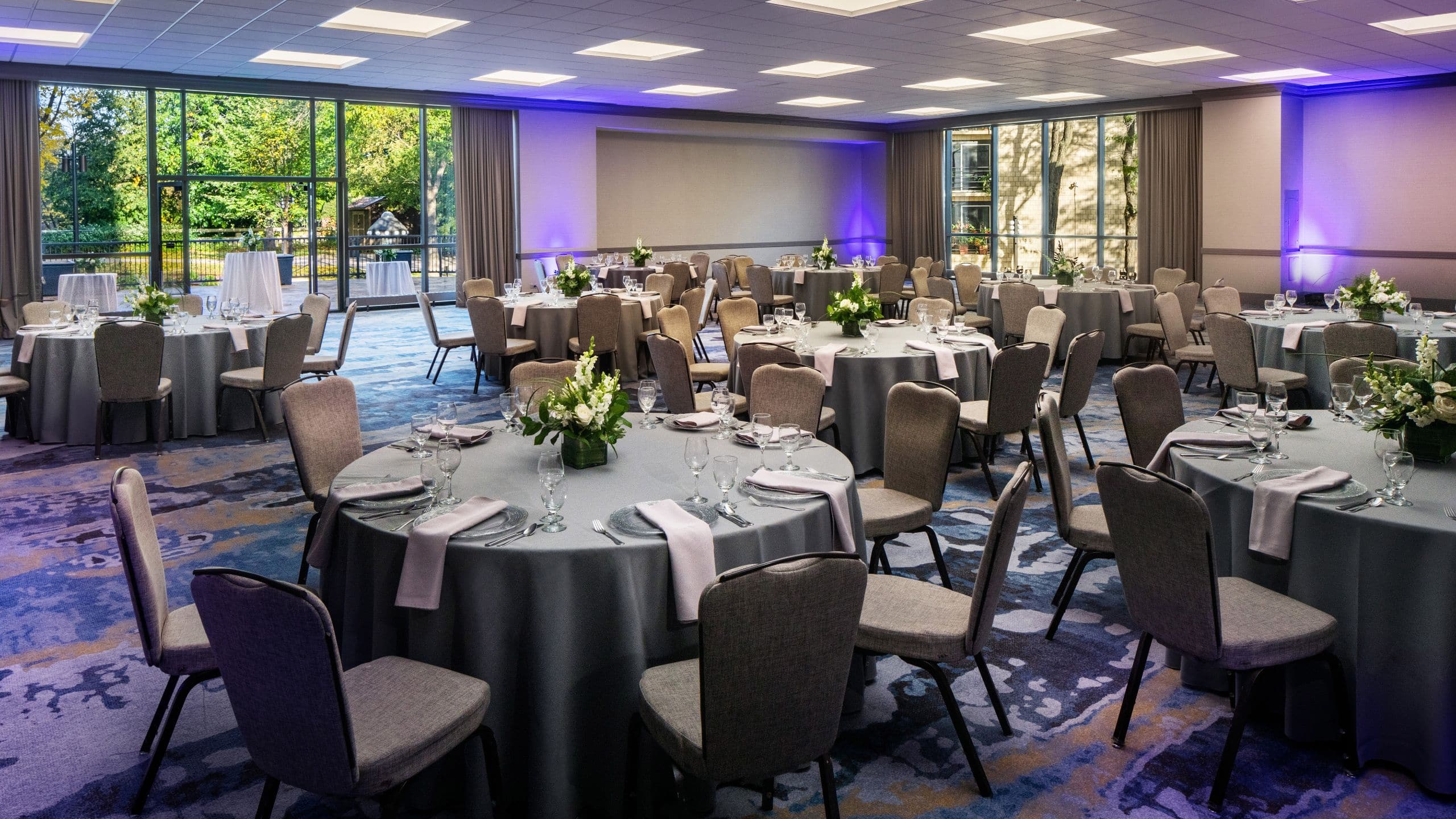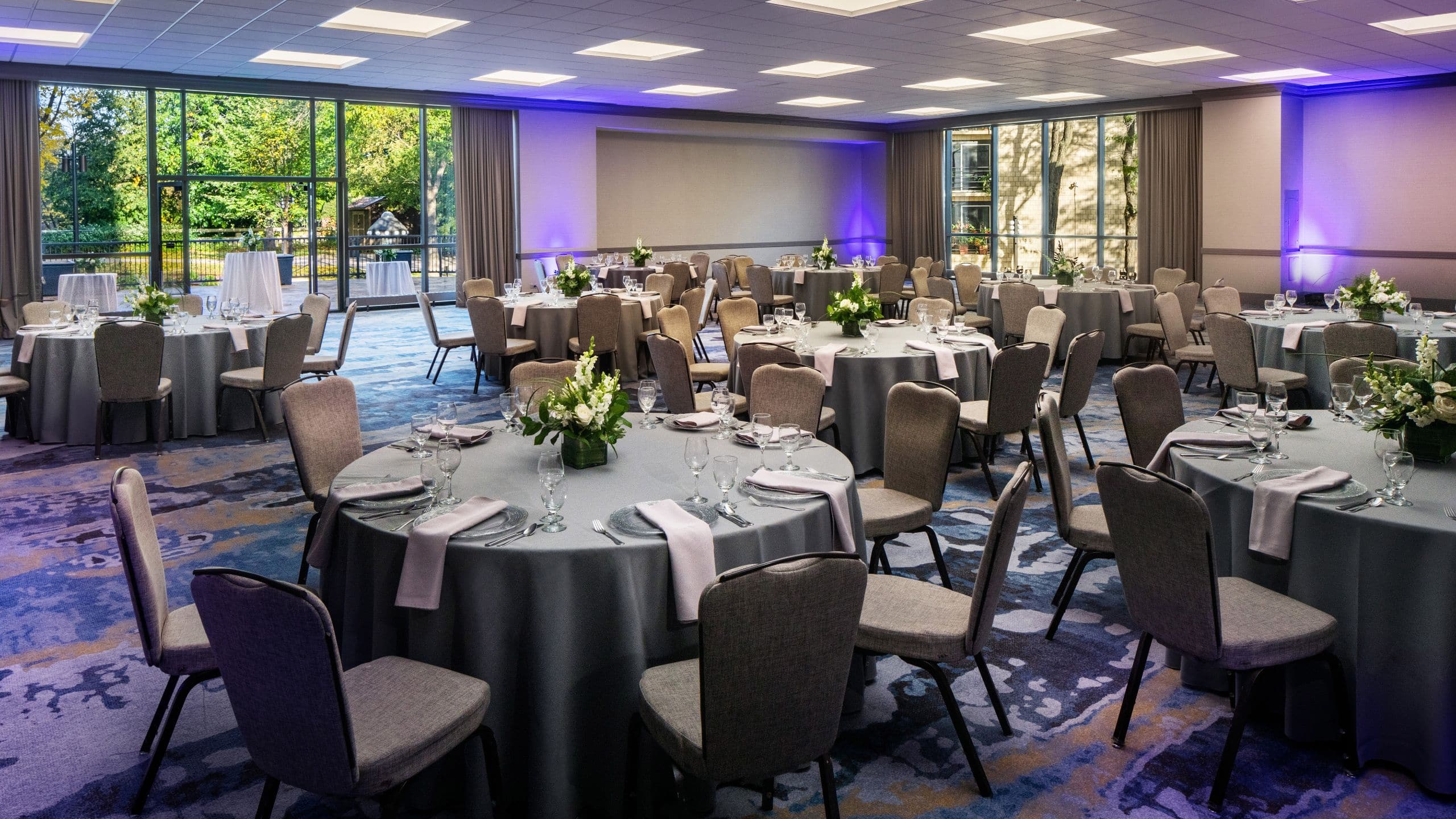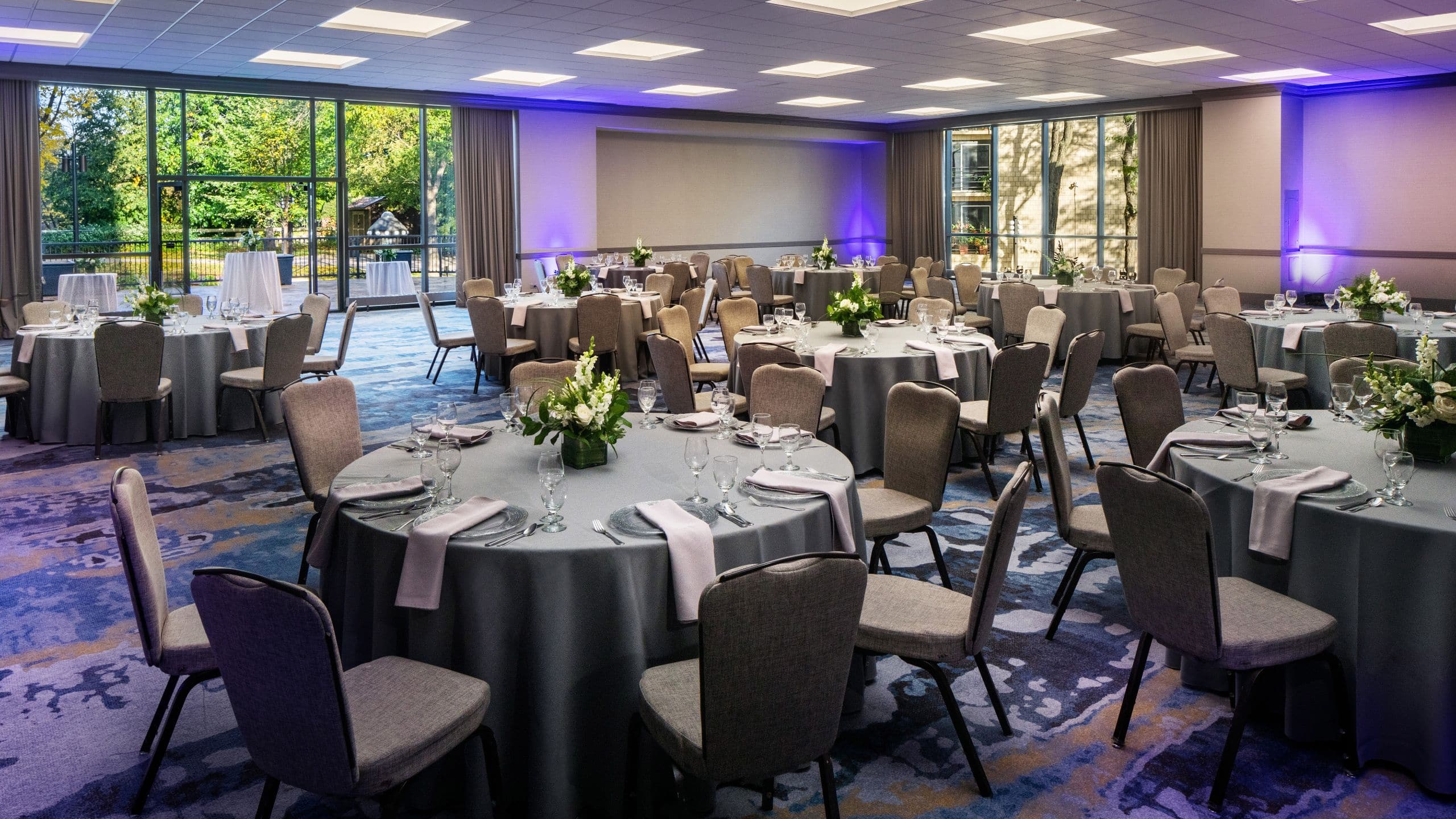 Regency Room
This ballroom is located on the second floor. It is the perfect venue for up to 150 guests and features floor to ceiling window overlooking the Loring Greenway. The Regency offers a lively atmosphere with large windows that give it plenty of light and a crystal chandelier. Another one of its unique features is a beautiful outdoor patio, that is often used as a bar or reception area.
Northstar Ballroom
Enjoy 10,500 square feet of stunning event space featuring natural lighting and overlooking the charming Loring Greenway. Northstar Ballroom is the premier Wedding and Gala venue in downtown Minneapolis.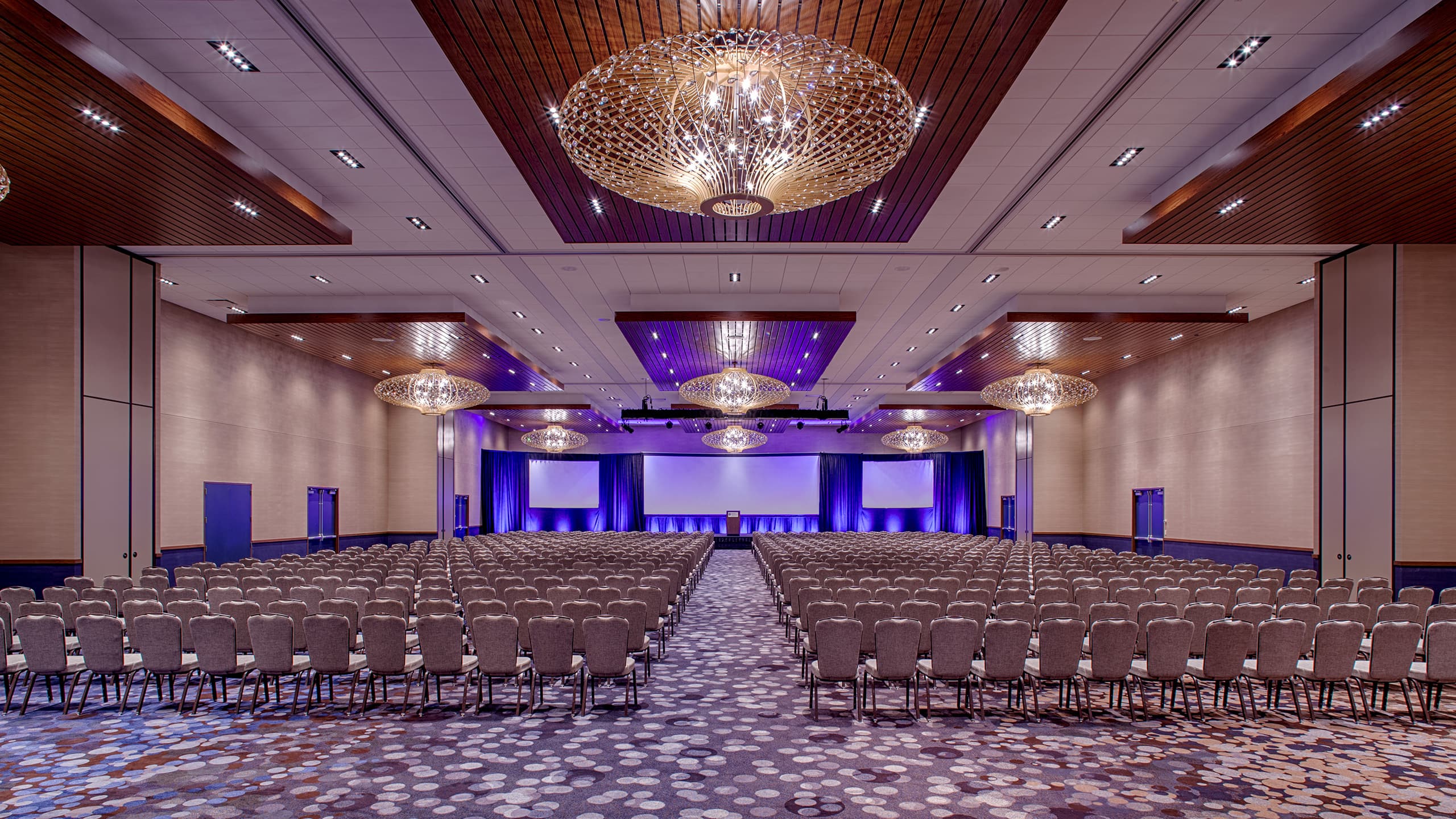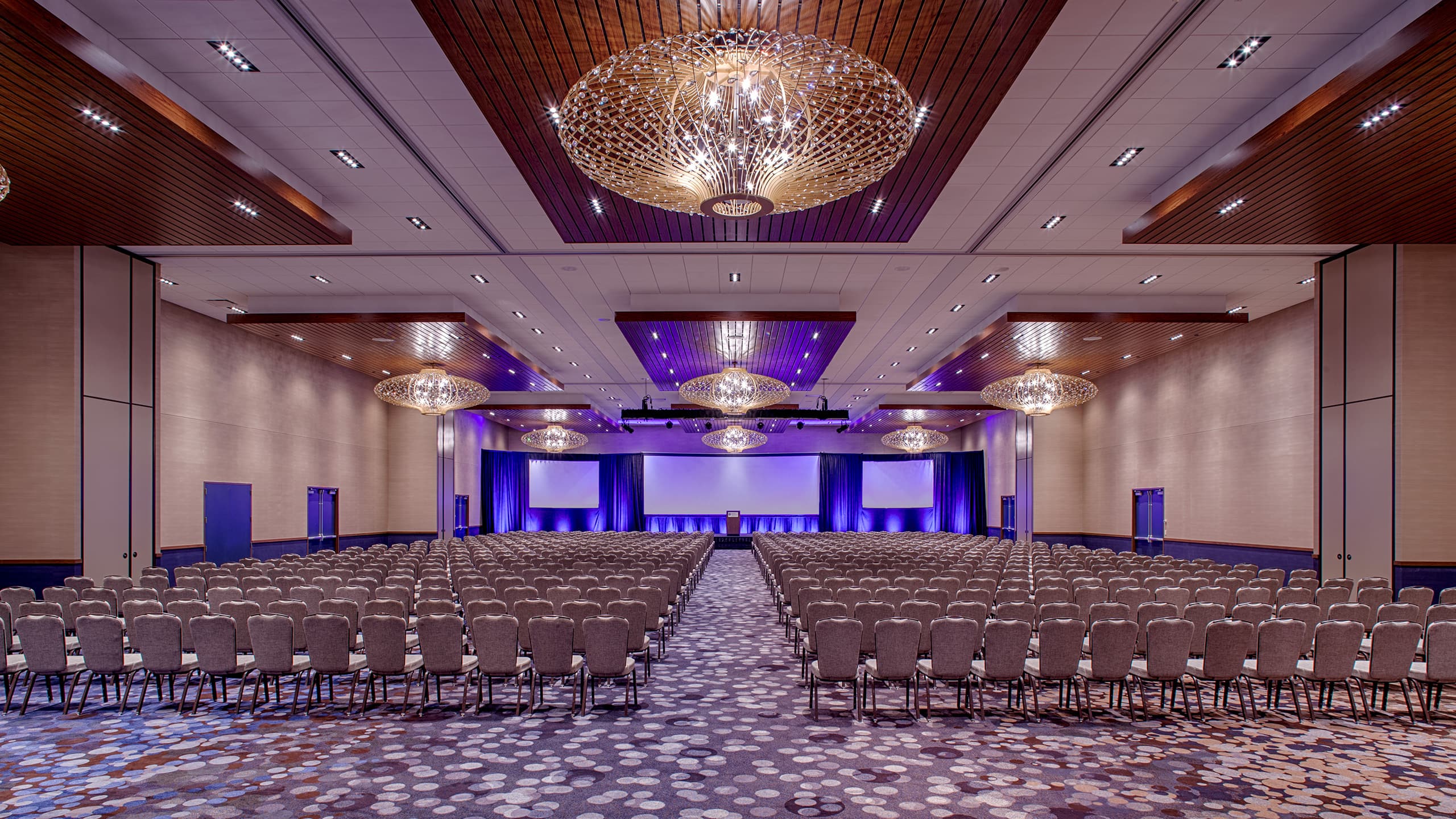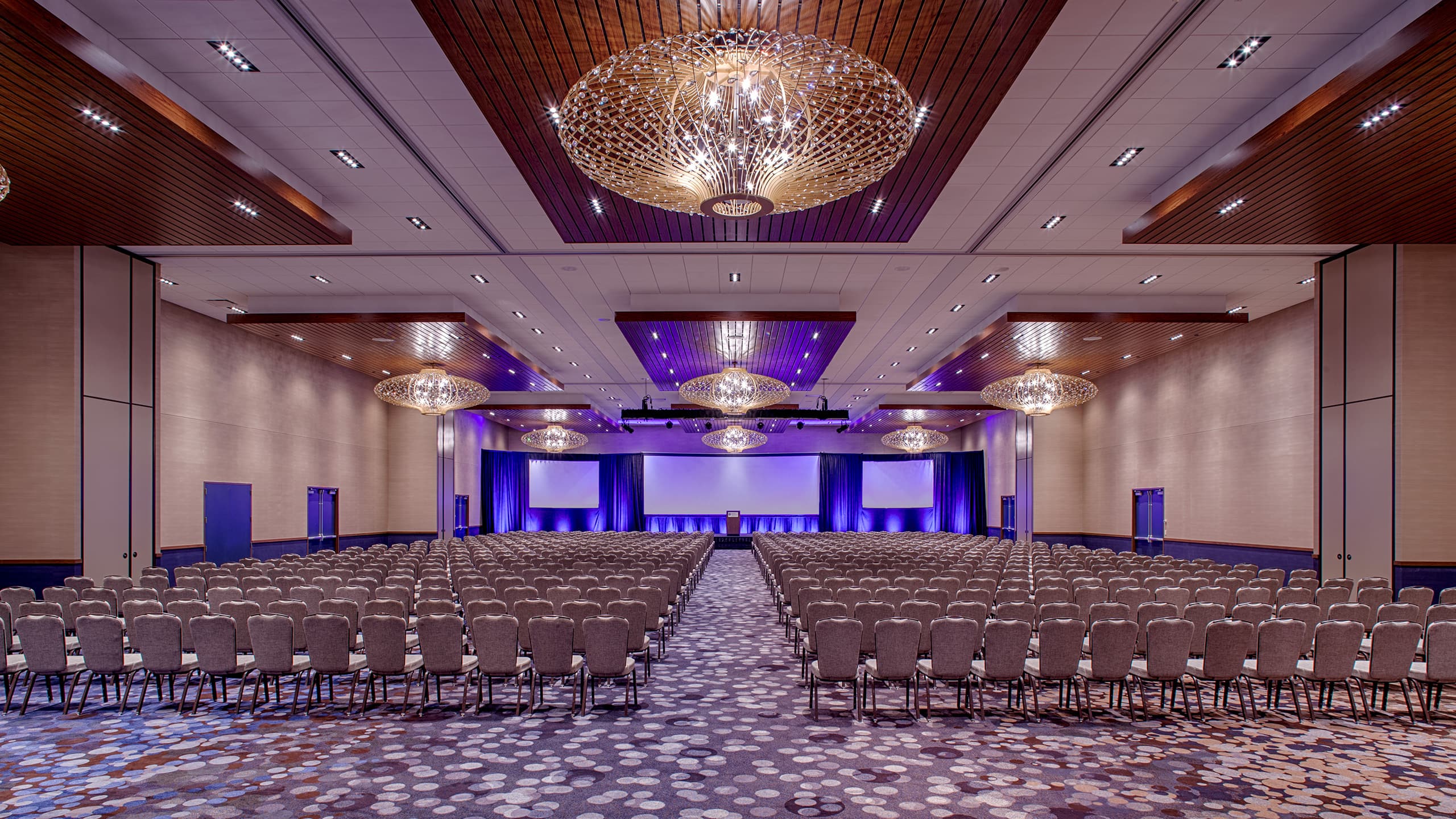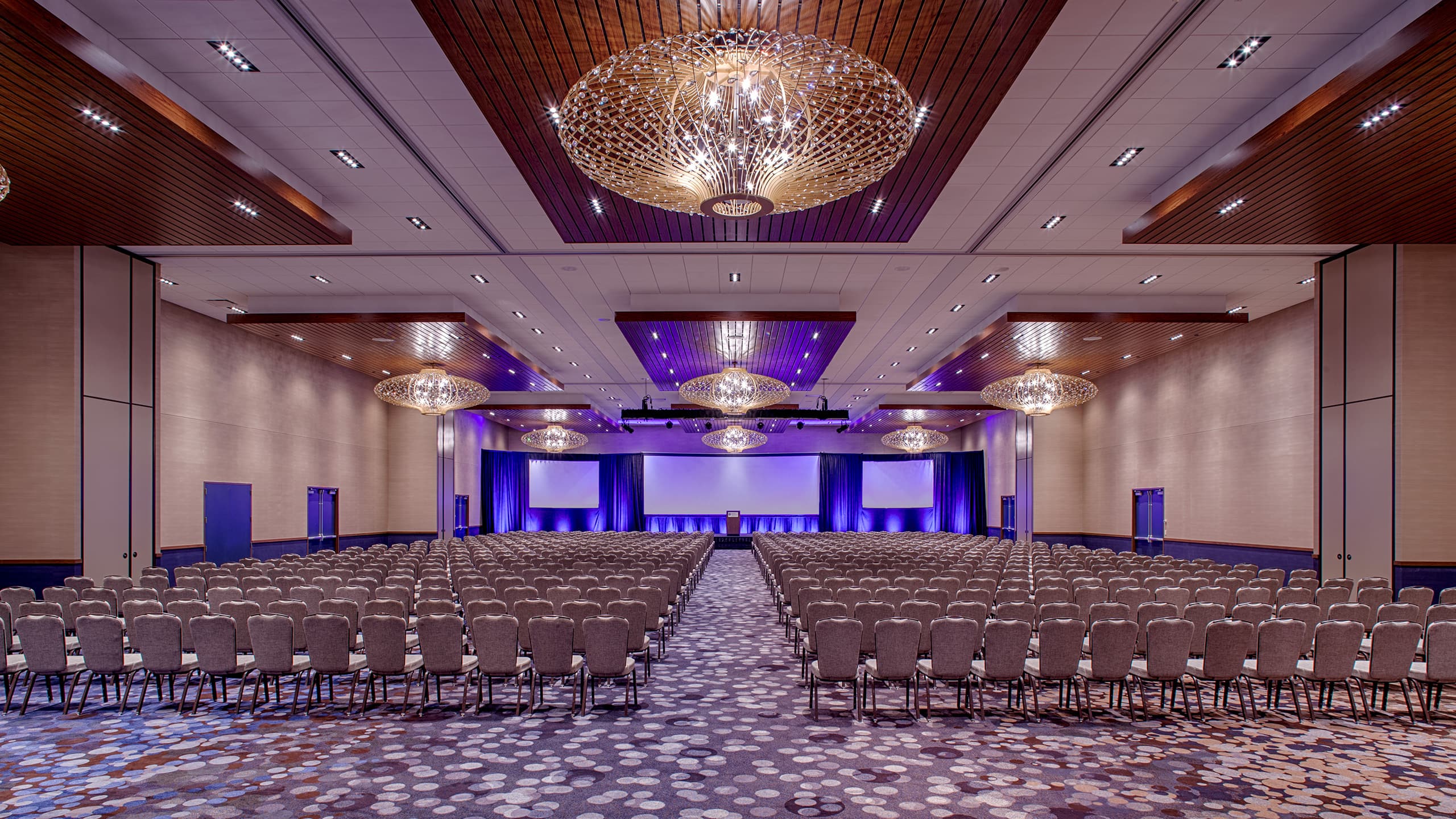 Great Lakes Ballroom
Our 12,000 square foot, two-story ballroom on the exclusive 4th floor incorporates the unique culture of Minneapolis with a modern twist. Great Lakes offers event space for 670 banquet guests, or 1,300 for a General session, and can also be divided in to smaller space.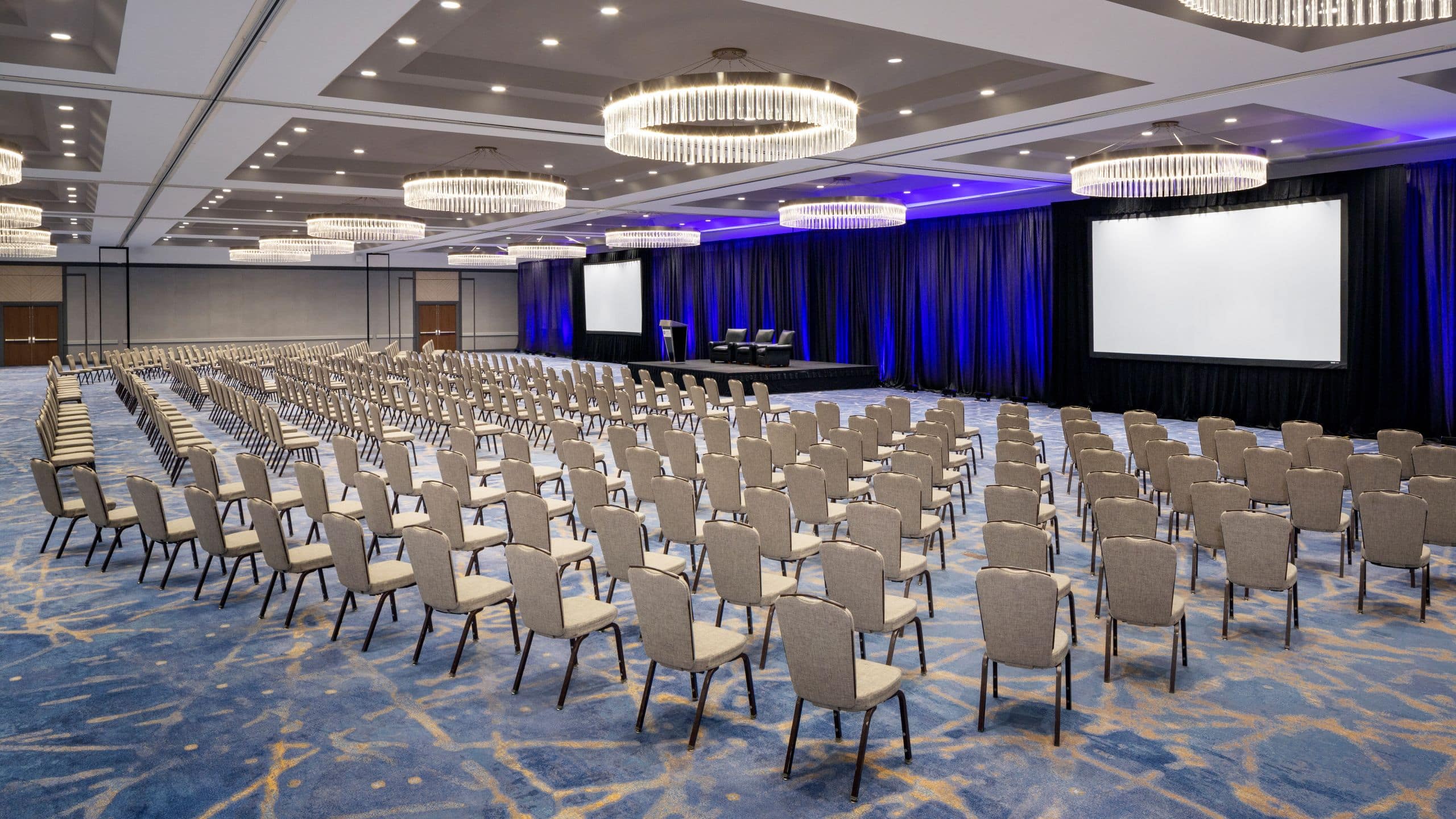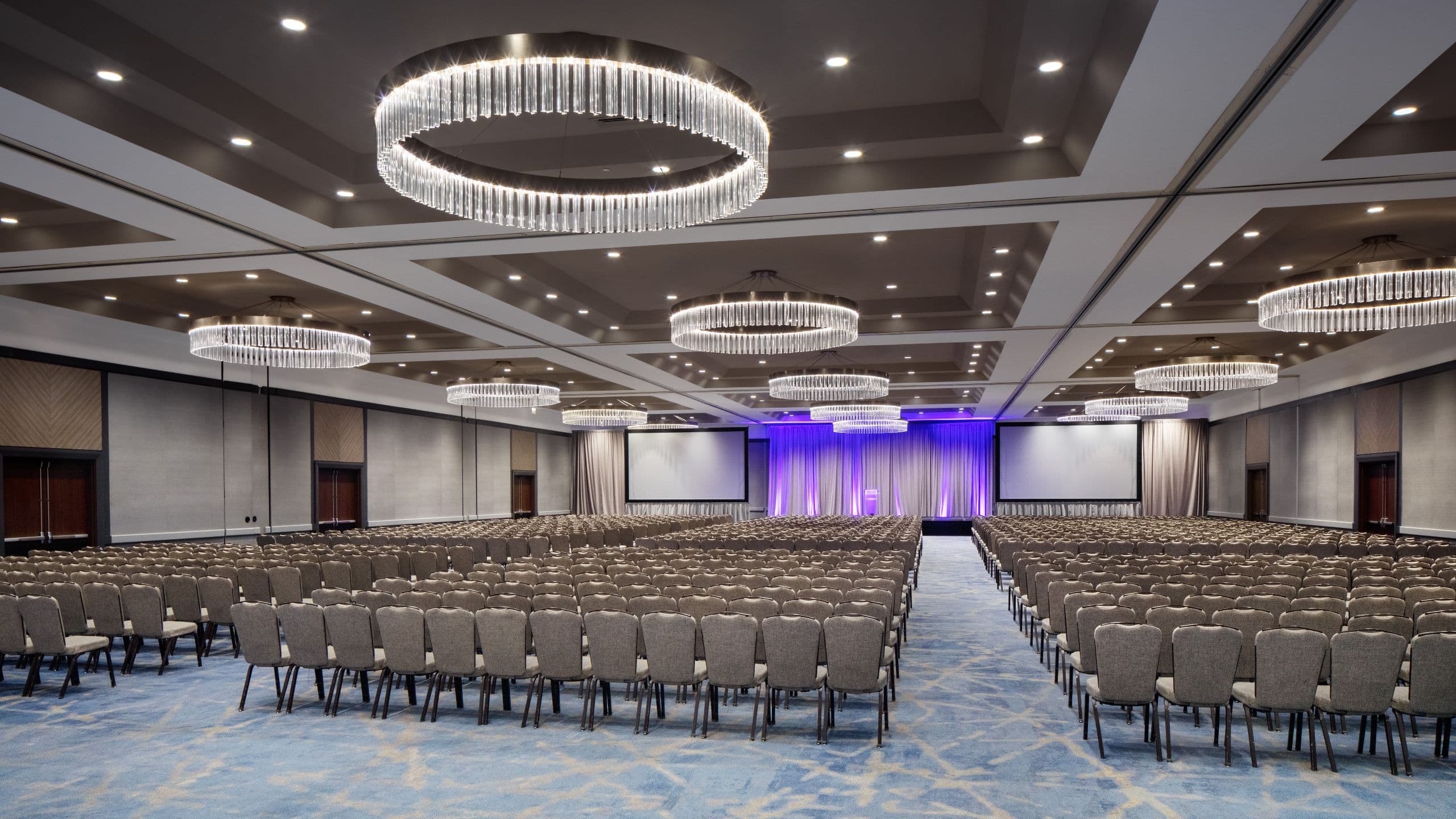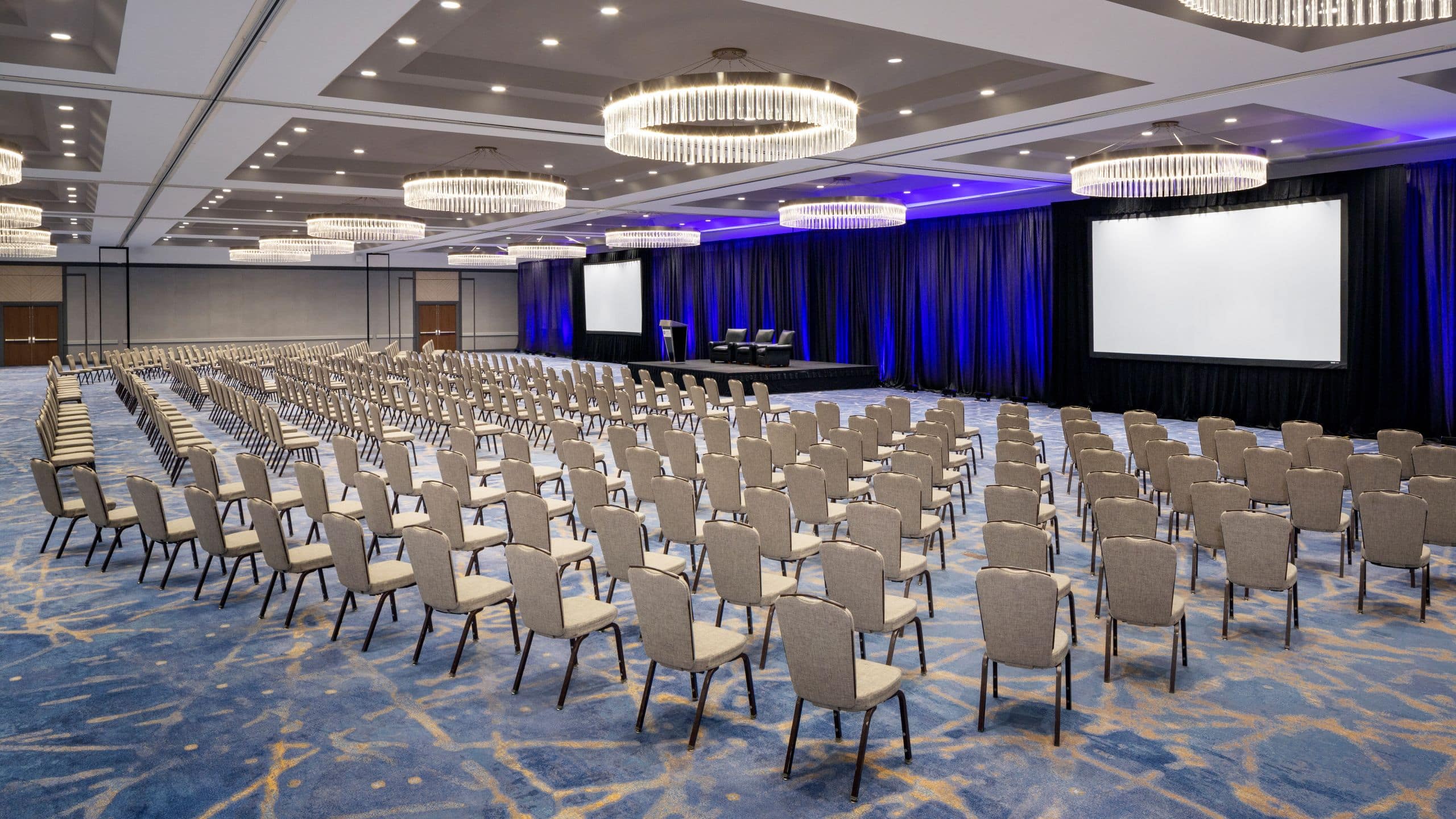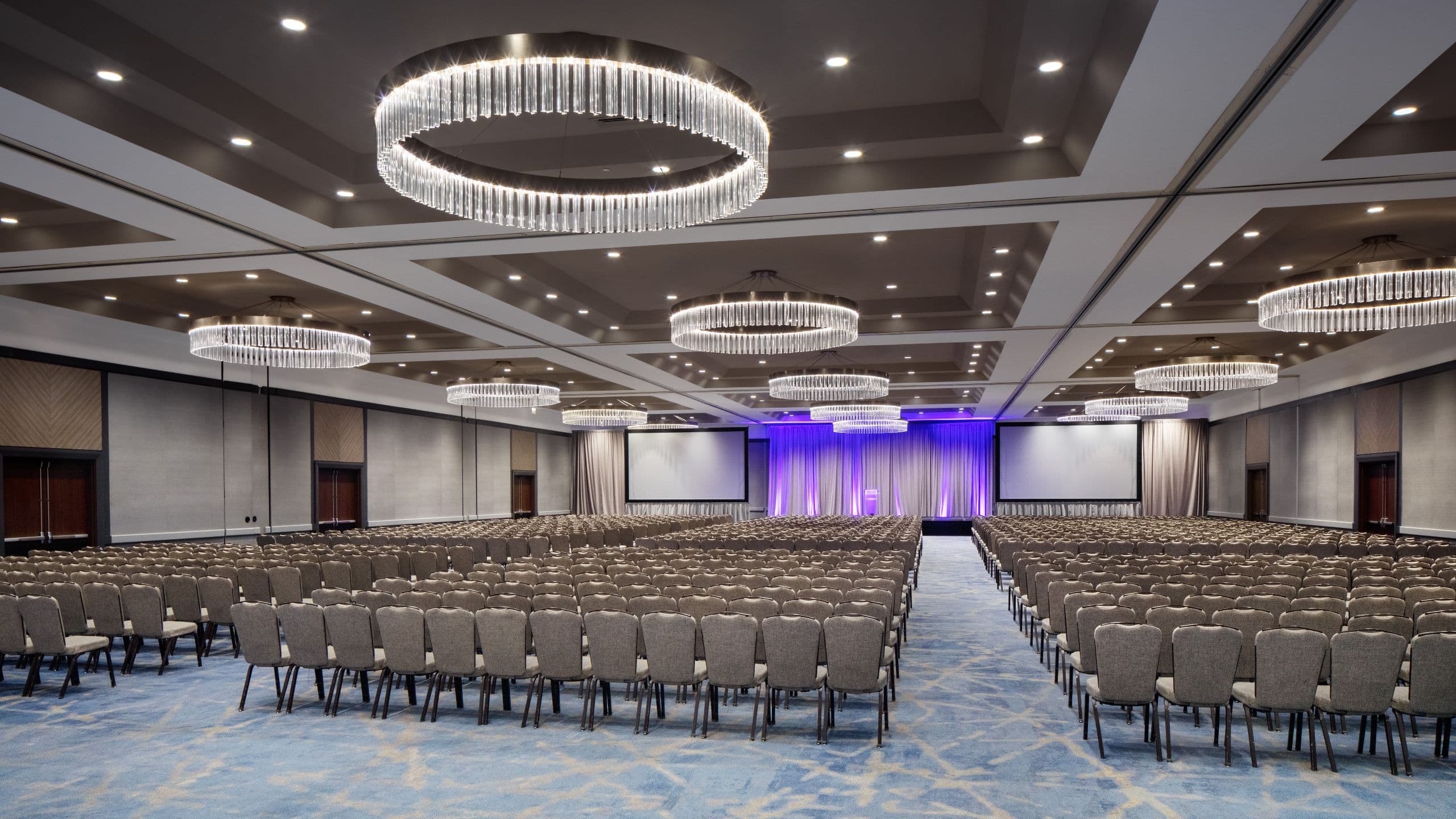 Nicollet Ballroom
With more than 13,000 square feet of stylish meeting space, this is the largest ballroom at Hyatt Regency Minneapolis. This flexible space can accommodate 70 full size exhibit booths, 800 guests in a classroom setting, 1,000 guests in a banquet setting or 1,500 in a theater-style. Nicollet Ballroom can also be divided into smaller rooms to provide an all in one conferences setting. The Nicollet Promenade includes 5,750 square feet of space available for registration, coffee breaks, or pre-function events.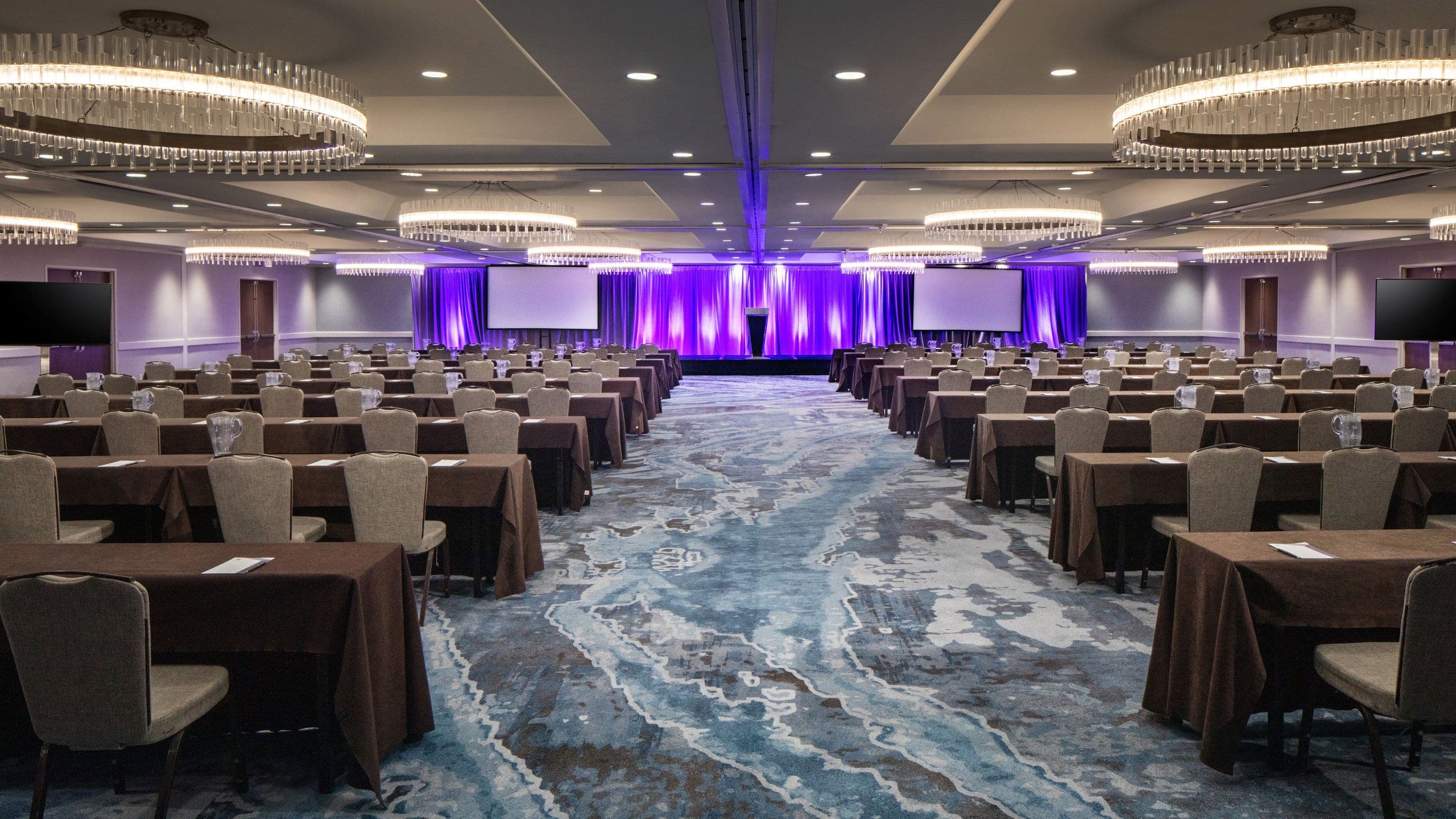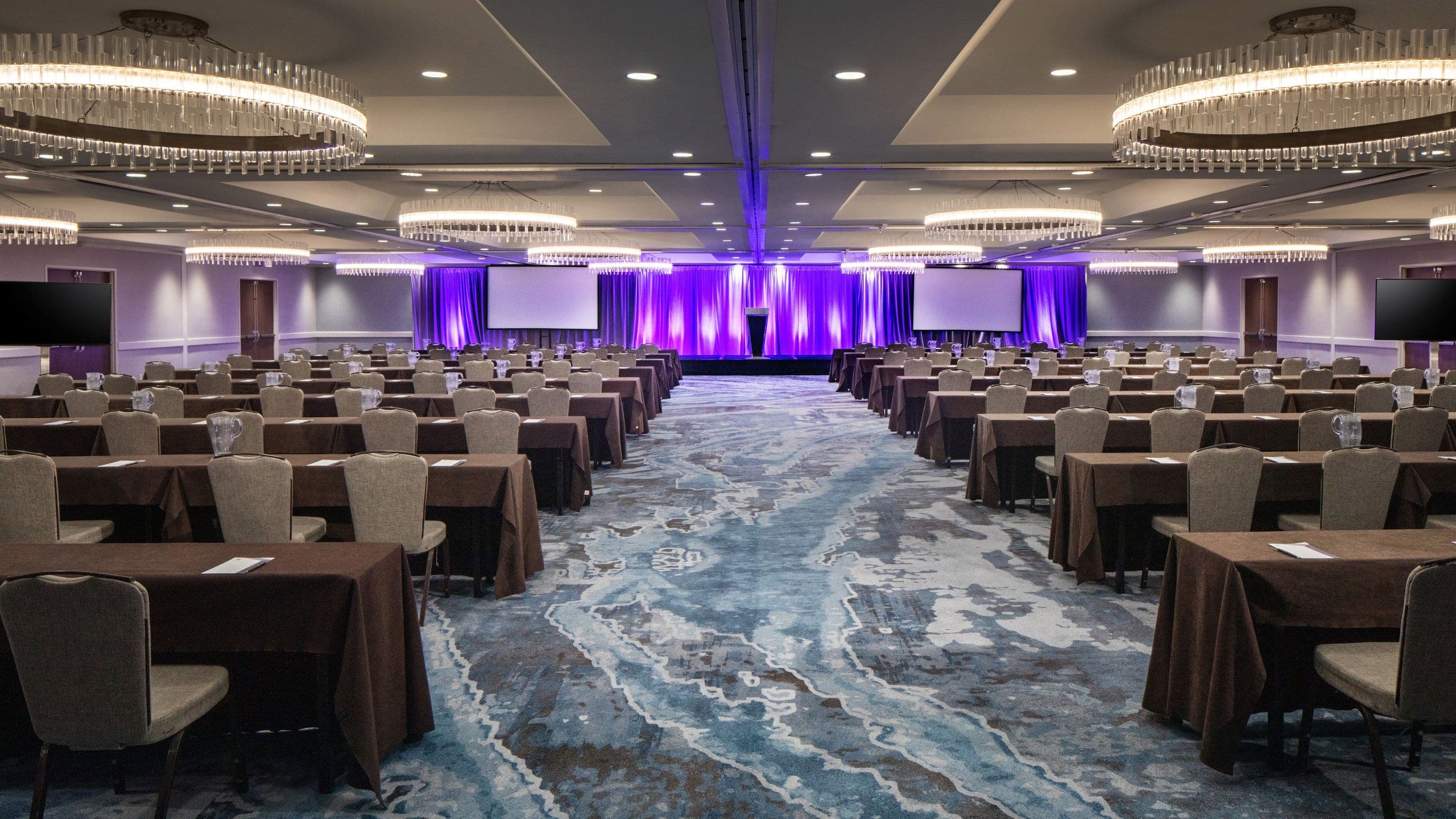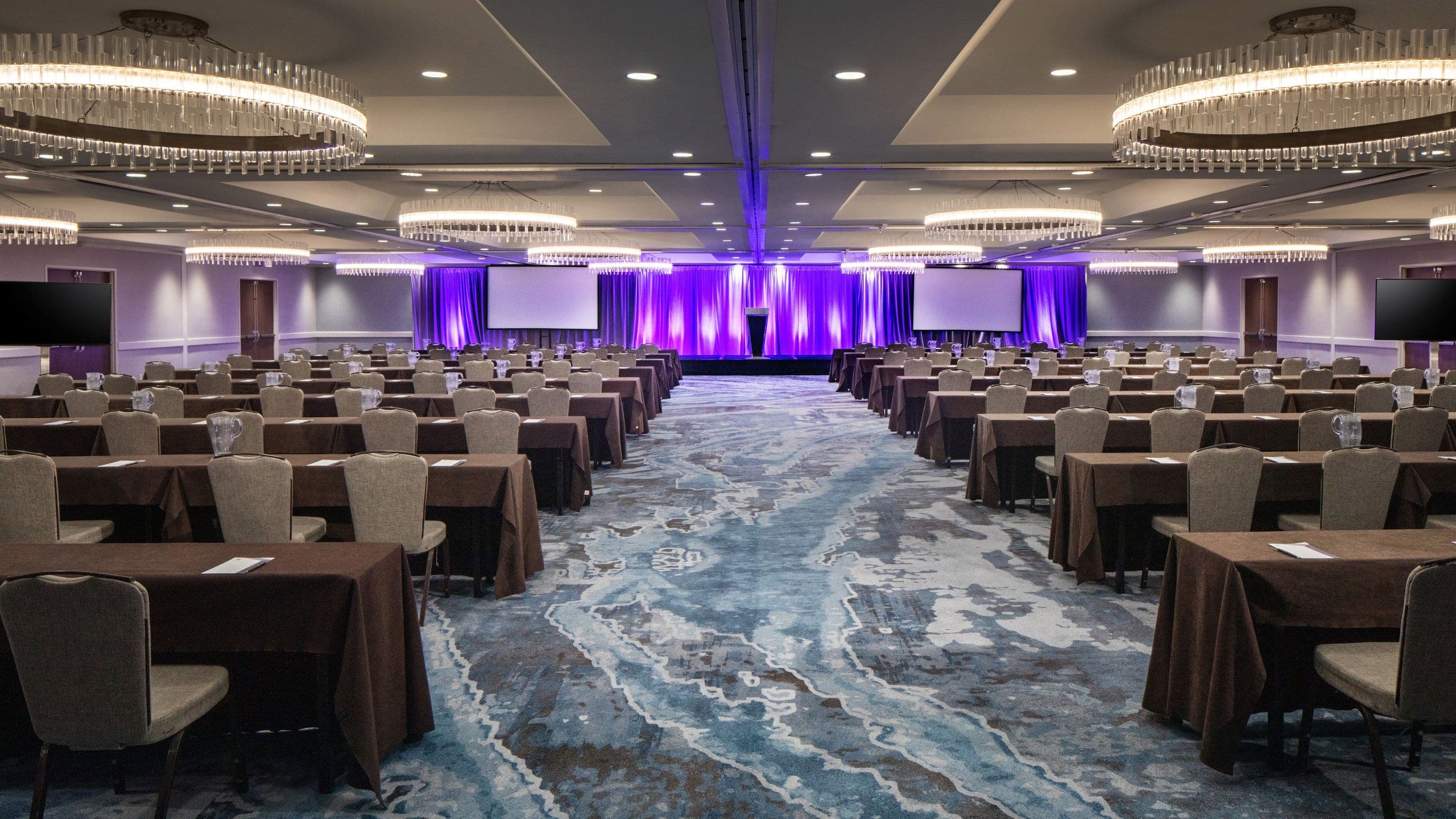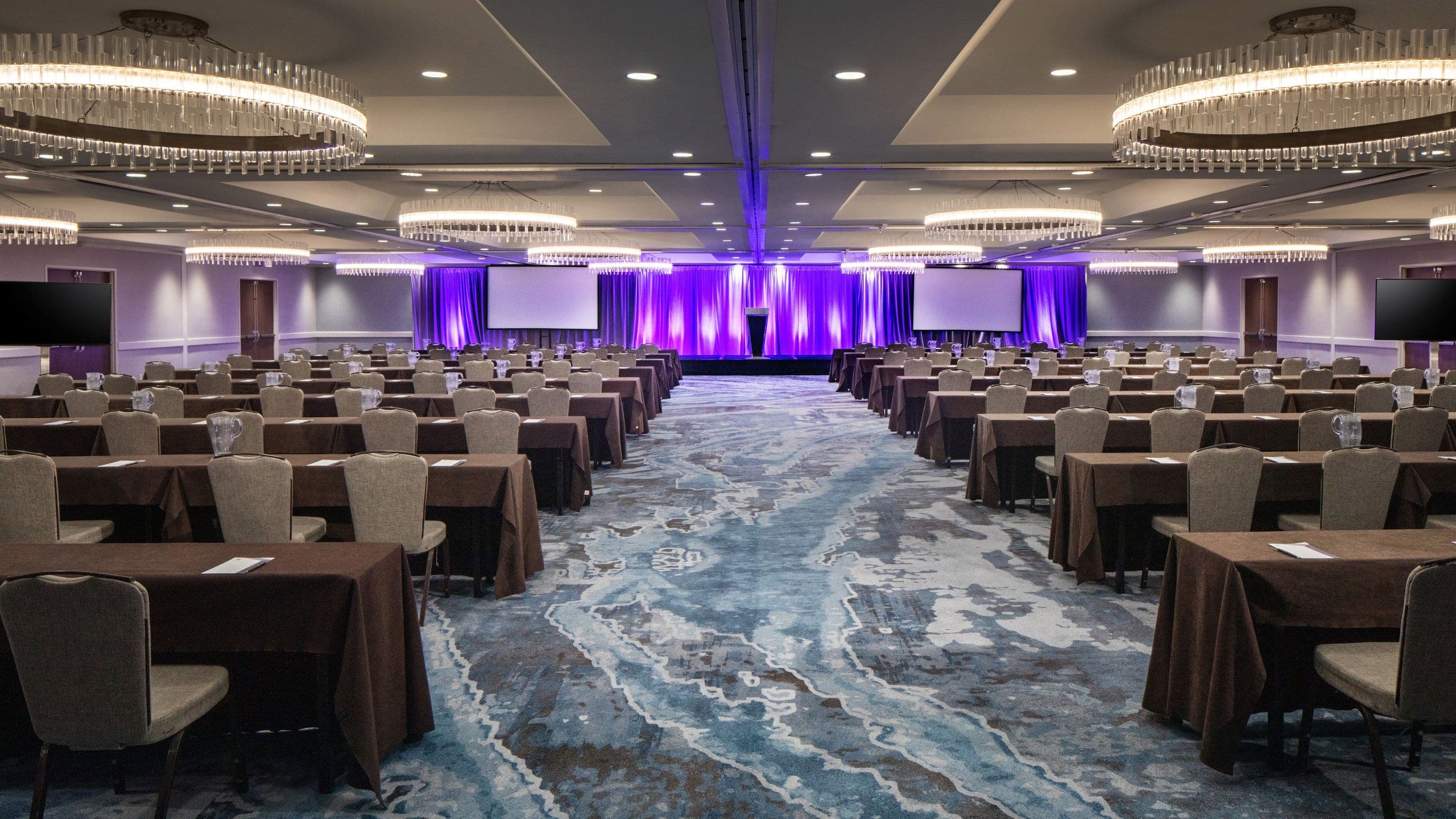 Greenway Ballroom
Located on the 2nd floor of the hotel, with nearly 9,000 square feet of event space, this modern room features flexible space with the ability to offer a maximum of 10 breakout session, or the ability to create larger breakout rooms. Utilize the space for networking exhibit space for up to 54 booths, general session for 800 or breakouts for 80 guests each. The Greenway Promenade includes 2,052 square feet of space available for Registration, coffee breaks, tabletop exhibits or pre-function events.
Catering
The Hyatt Regency Minneapolis has a wide range of chef-selected menu options for your big day. All of our menu options are thoughtfully sourced and carefully served. The Hyatt Regency offers Personal Preference options, plated prix fixe, buffet-style or specialty stations. We also offer a full kosher kitchen with a wide variety of specially designed menu options.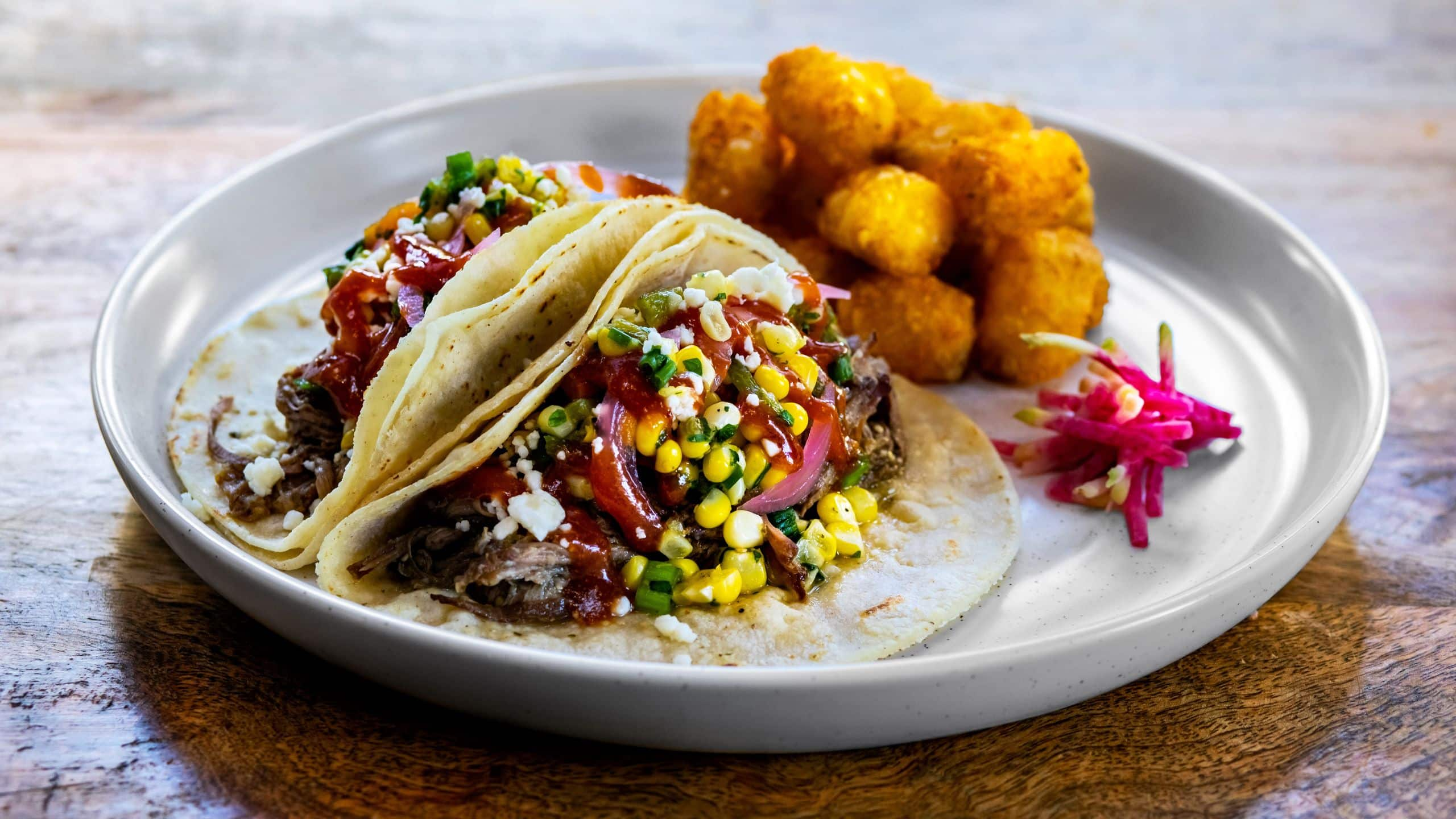 Services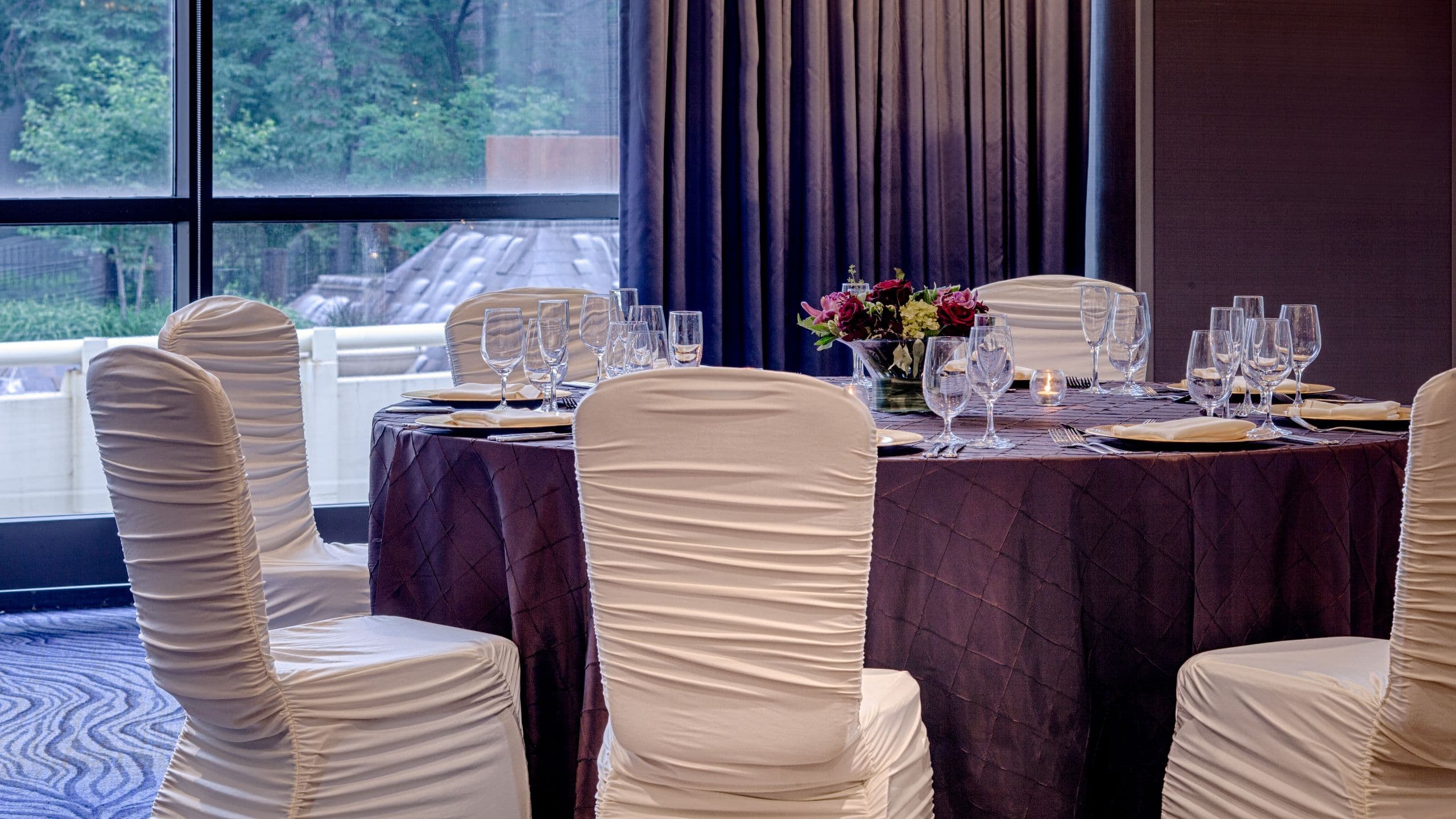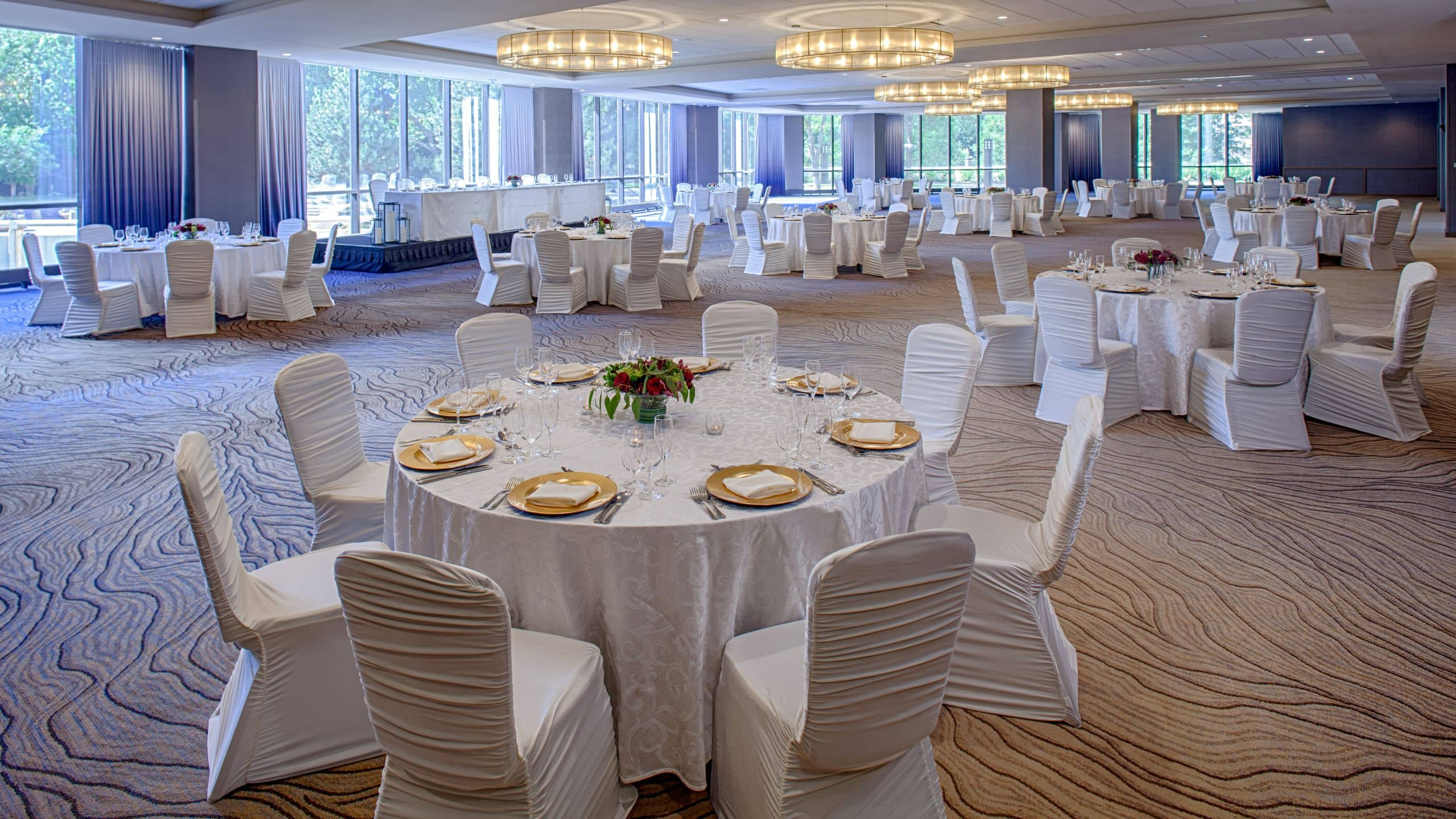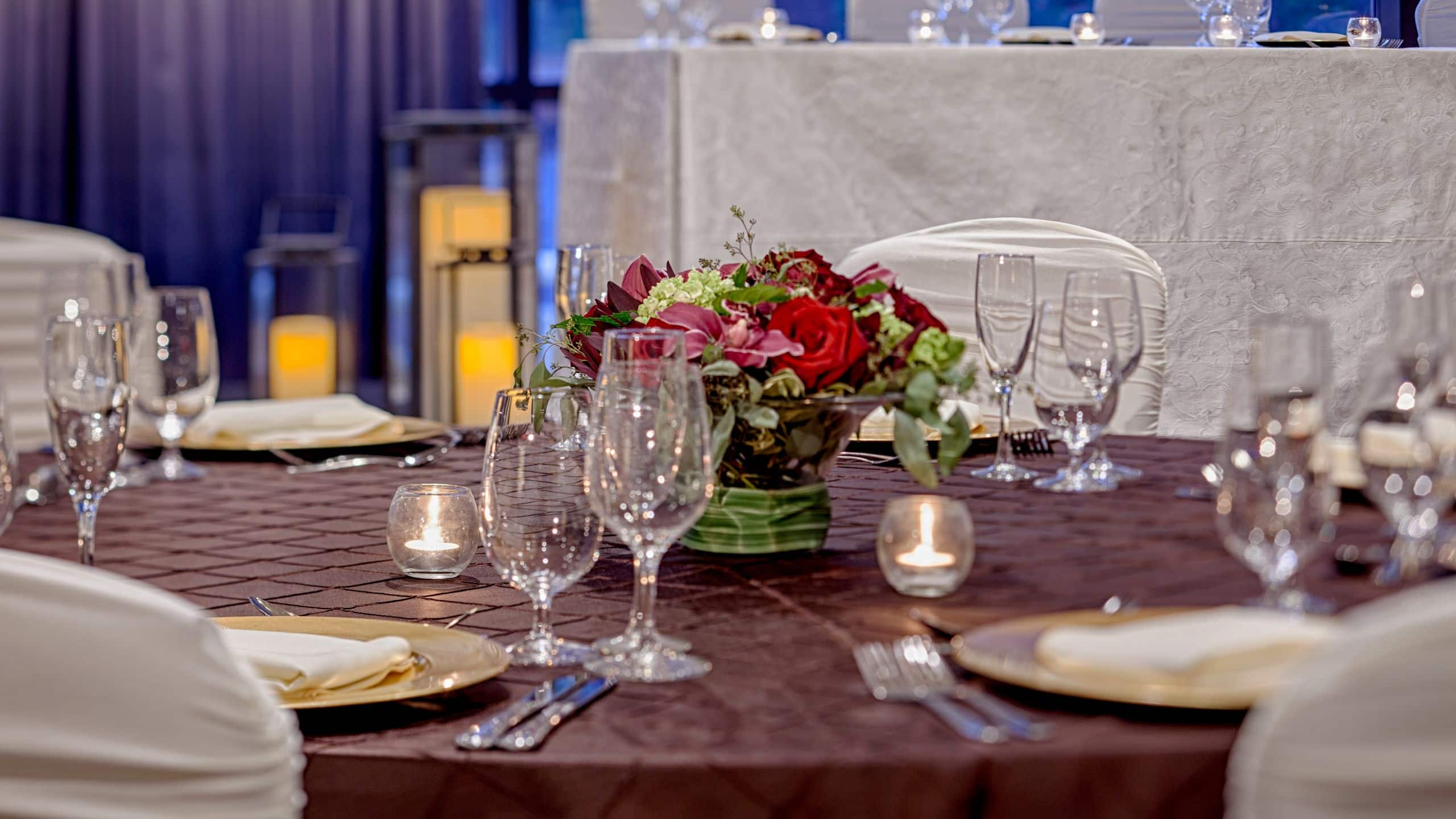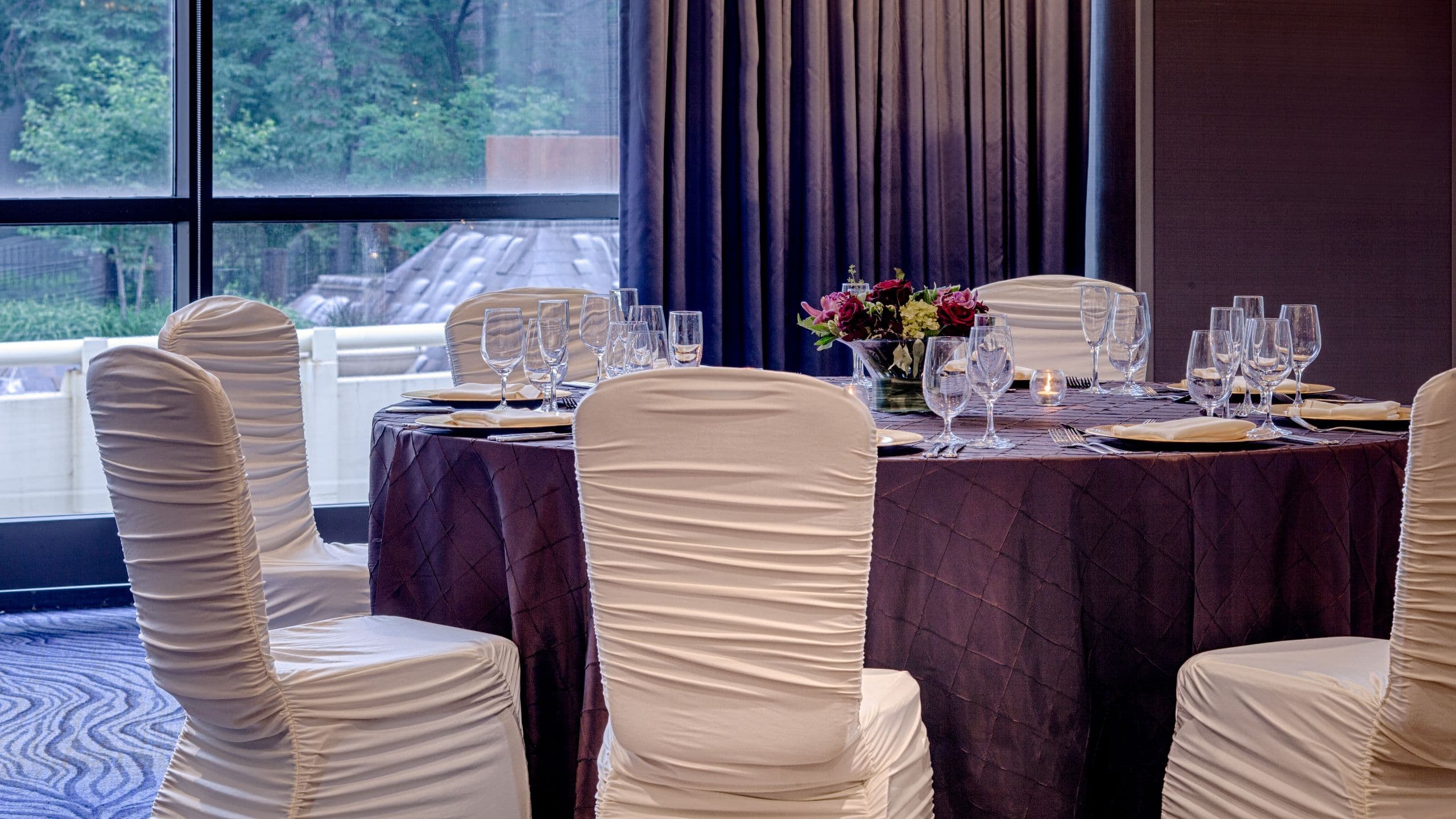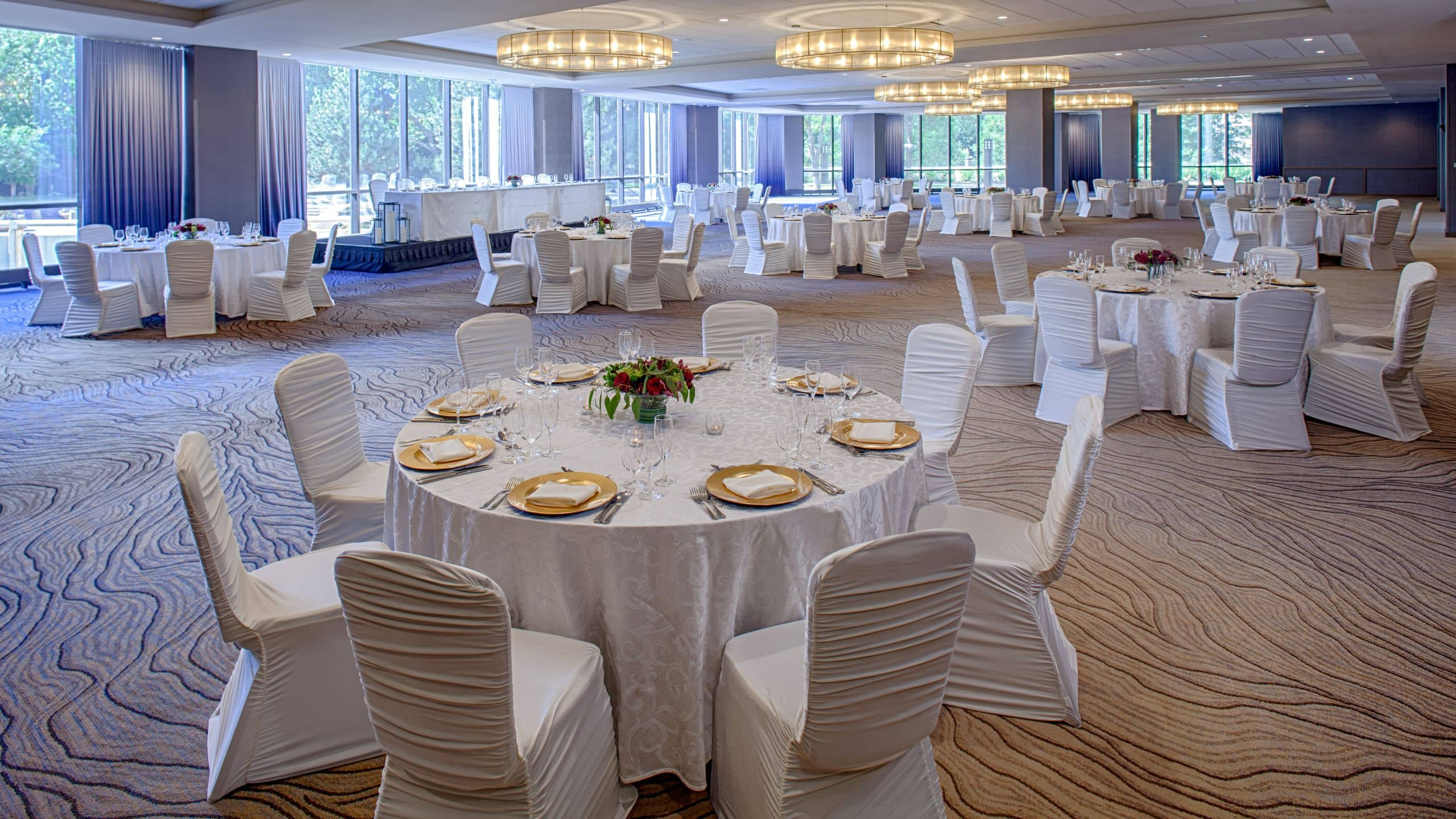 Wedding Packages

We offer a variety of packages to suit your wedding needs. Your wedding specialist will help pick out a package that's right for you, including a rehearsal dinner and farewell brunch.

Seating Arrangements and Room Setup

Most rooms can be set up to match your plans. We offer flexible seating options with your choice of five-foot round tables that can comfortably seat eight people or six-foot round tables that can accommodate up to 10.

Dance Floors and Risers

These elements can be arranged in a variety of ways to find the look that you envision.

Audiovisual

Our on-site audiovisual experts can help you execute your ideas, from a slideshow to bespoke lighting.

Ceremony Room

Our wedding specialist can help you choose between a round or chapel-style room. We have indoor or outdoor venues to suit any style.

World Of Hyatt Points

World of Hyatt points are awarded for all food and beverage purchased for your wedding at Hyatt Regency Minneapolis. Two points are awarded for each dollar spent for all events starting after 5 p.m. Points can be used toward future overnight accommodations.
Contact Us
Let's start the planning process. Contact us for more information or to schedule an appointment.
salesmsprm@hyatt.com