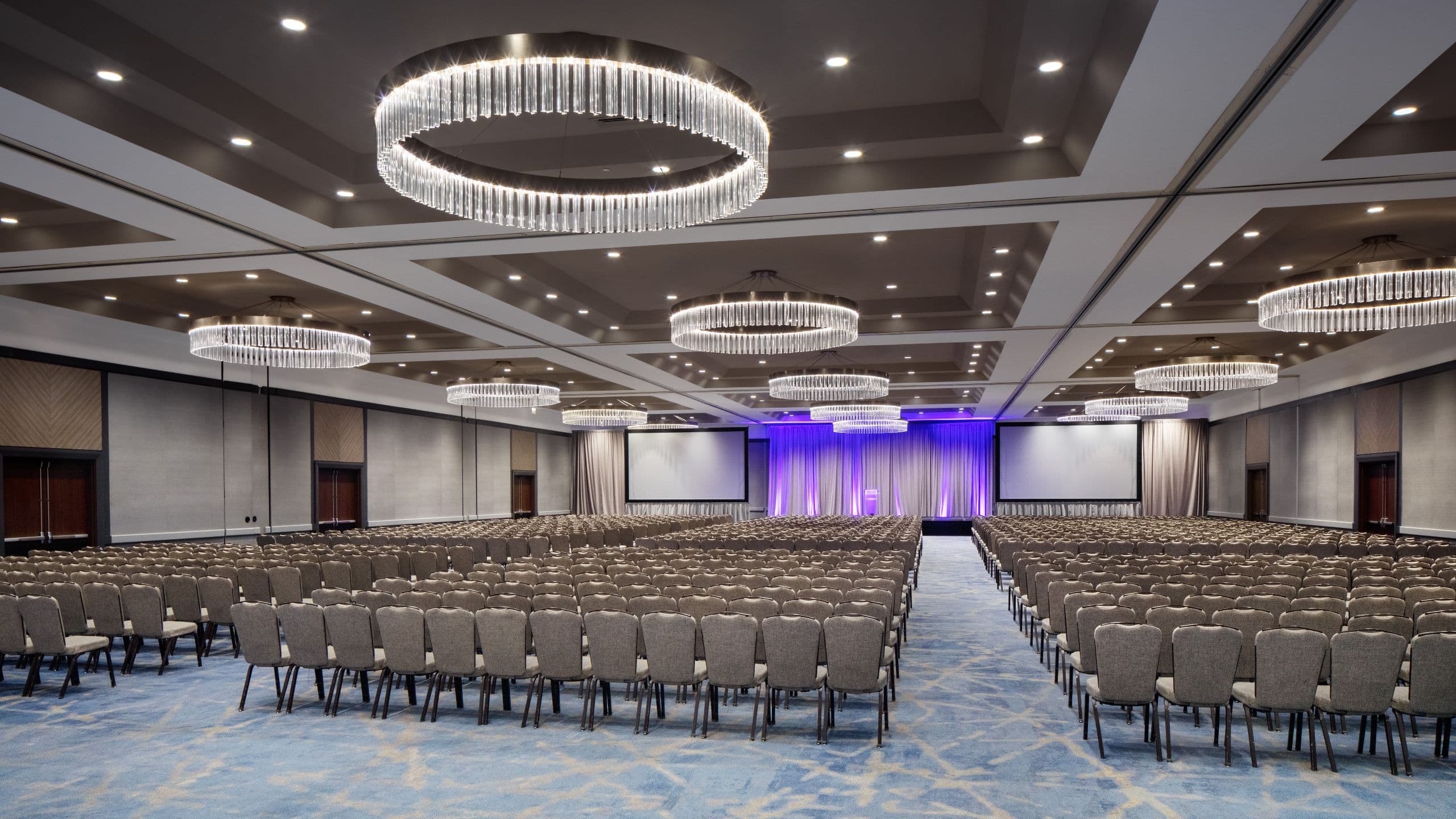 Meetings & Events
Let Hyatt Regency Minneapolis plan your next perfect event. Our event planning managers will provide expert assistance throughout the entire process, working closely with our culinary team and in-house audiovisual production team to ensure all your event-related needs are covered.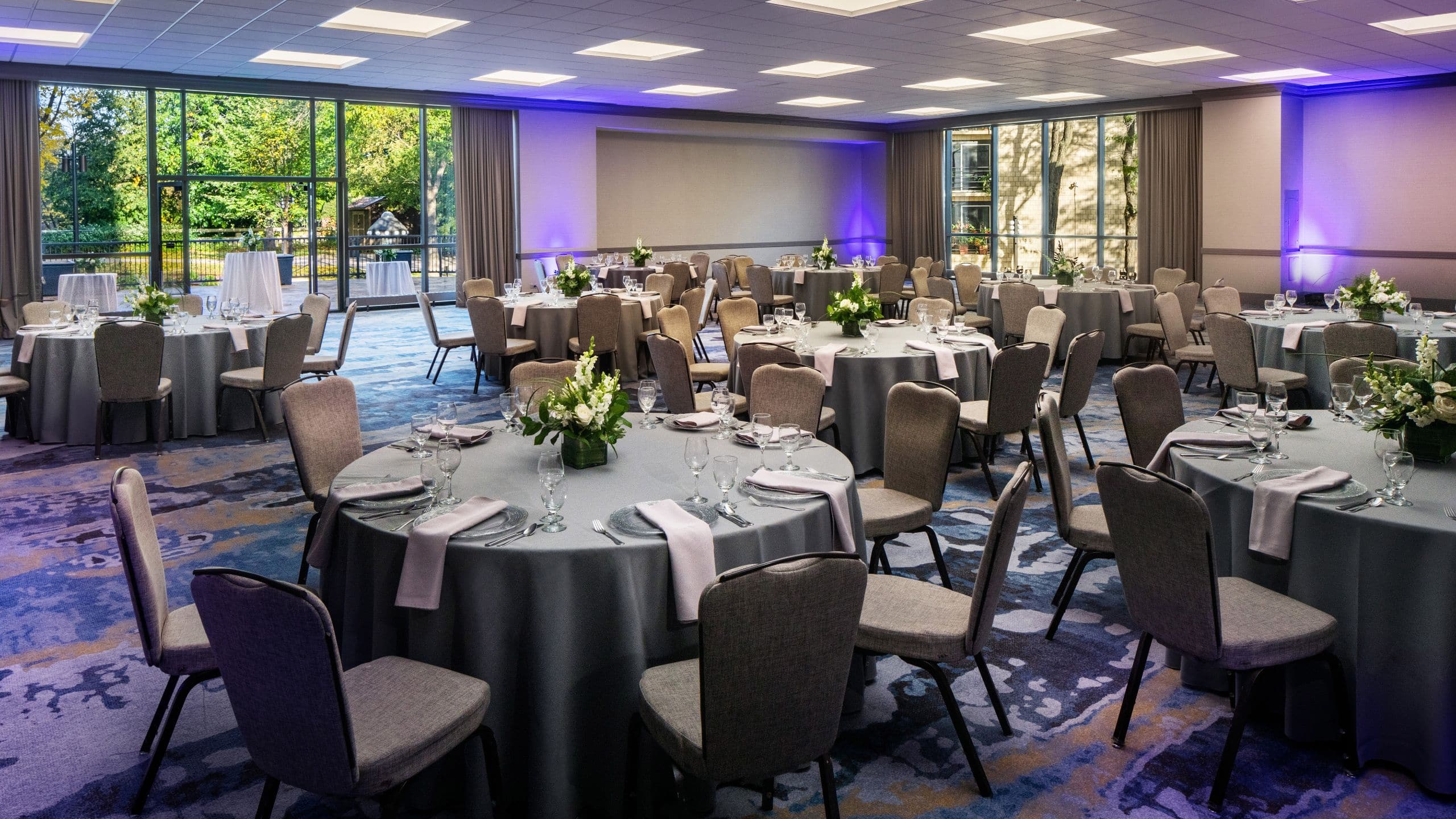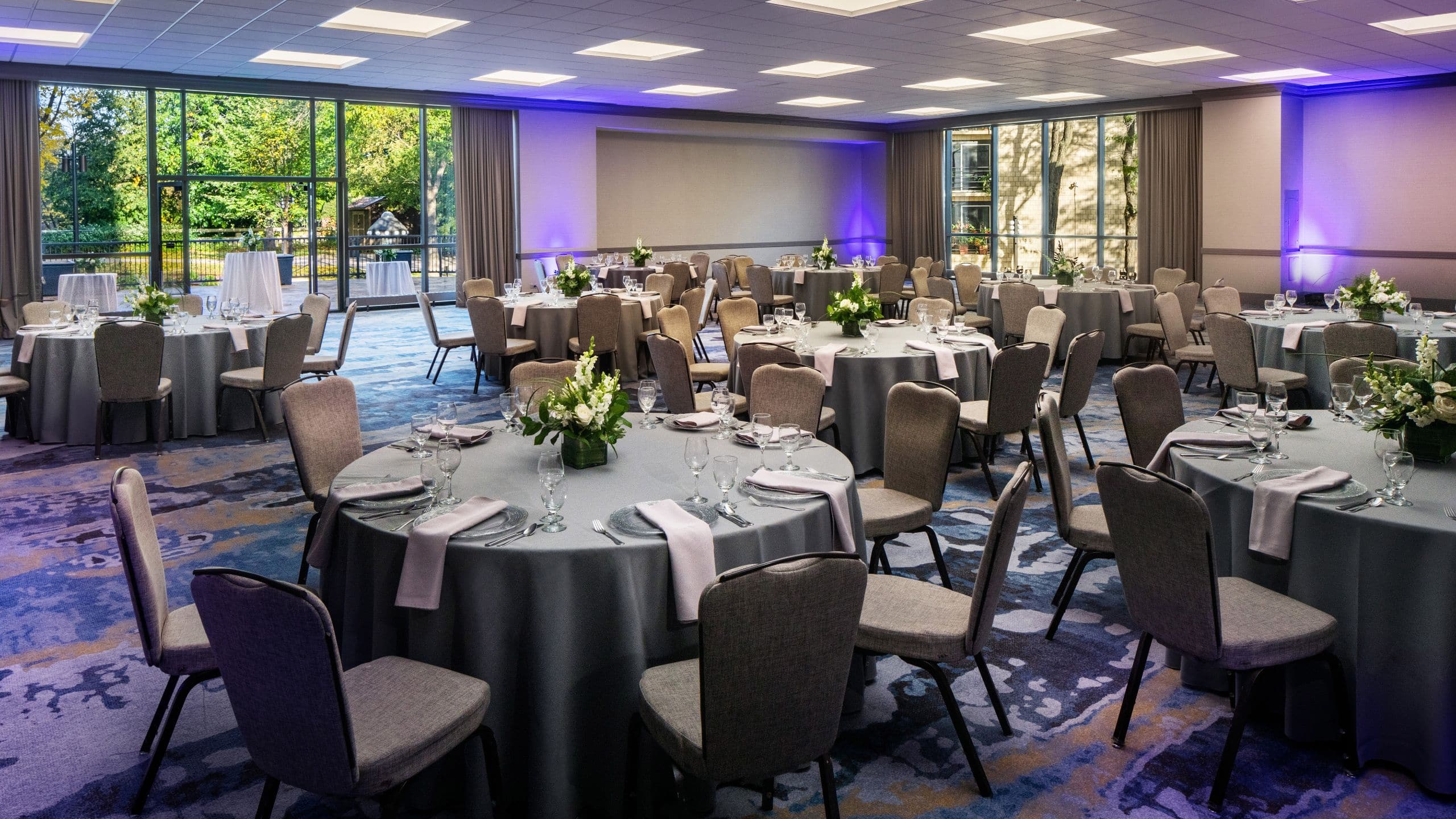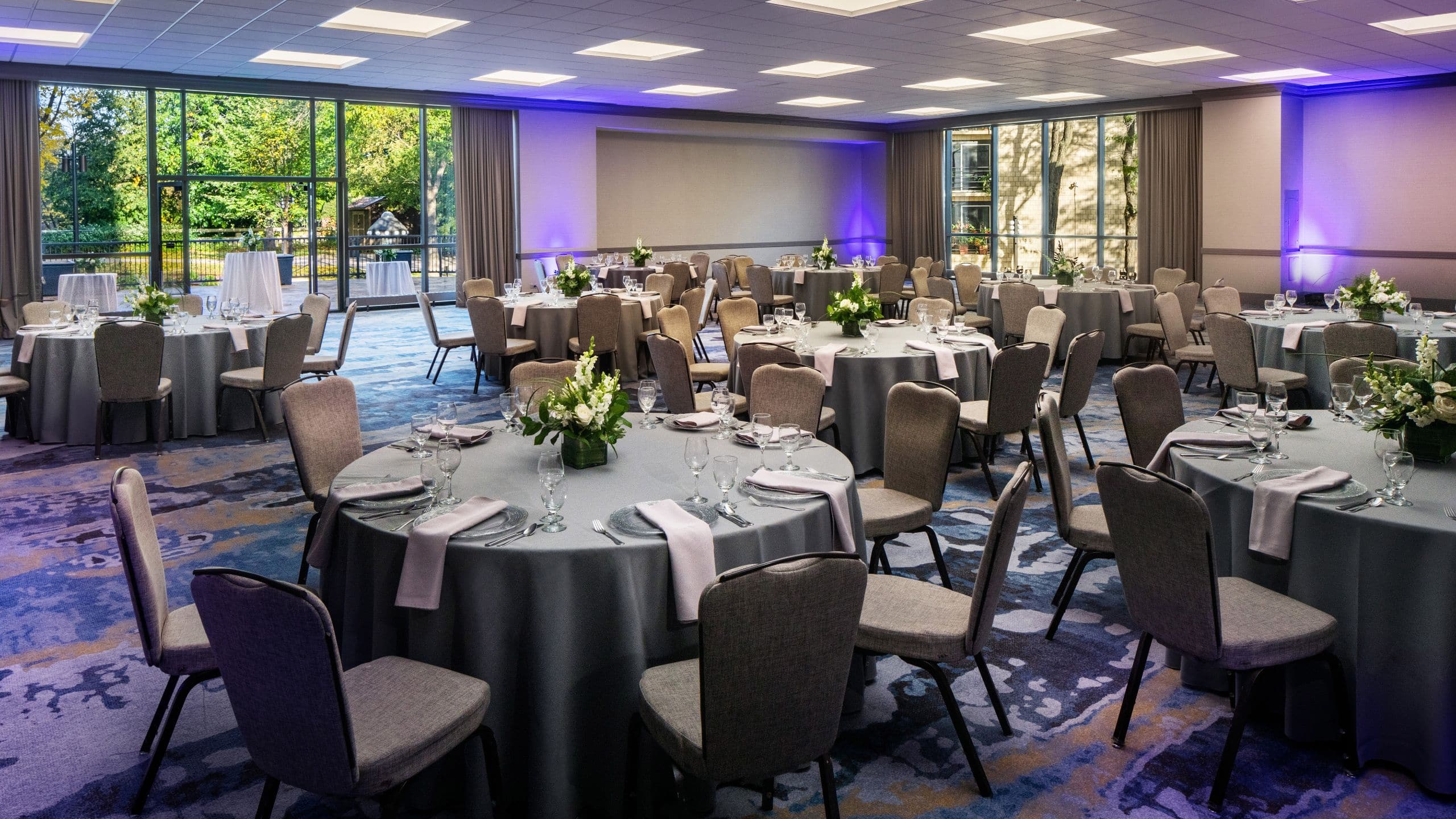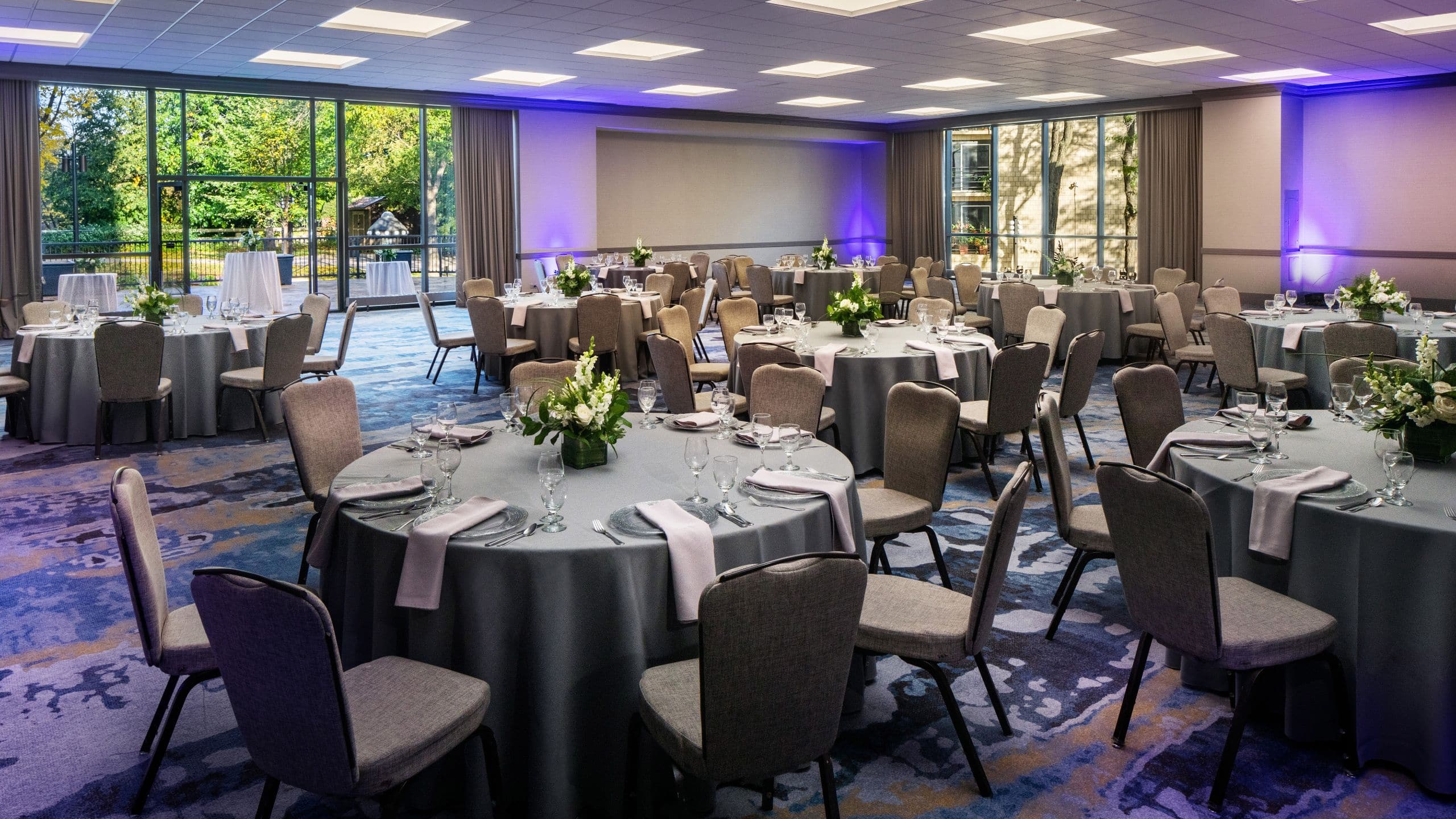 Regency Room
This ballroom is located on the second floor. It is the perfect venue for up to 150 guests and features floor to ceiling window overlooking the Loring Greenway. The Regency offers a lively atmosphere with large windows that give it plenty of light and a crystal chandelier. Another one of its unique features is a beautiful outdoor patio, that is often used as a bar or reception area.
Executive Boardroom
One of our featured 4th Floor Meeting Rooms, the Executive Boardroom features unique artwork, luxurious leather executive chairs, a permanent custom wood conference table for 18 and a permanent Flat Screen TV for AV presentations. Host a VIP Breakfast Meeting, or regroup daily in a great office space.
Northstar Ballroom
Enjoy 10,500 square feet of stunning event space featuring natural lighting and overlooking the charming Loring Greenway. Northstar Ballroom is the premier Wedding and Gala venue in downtown Minneapolis.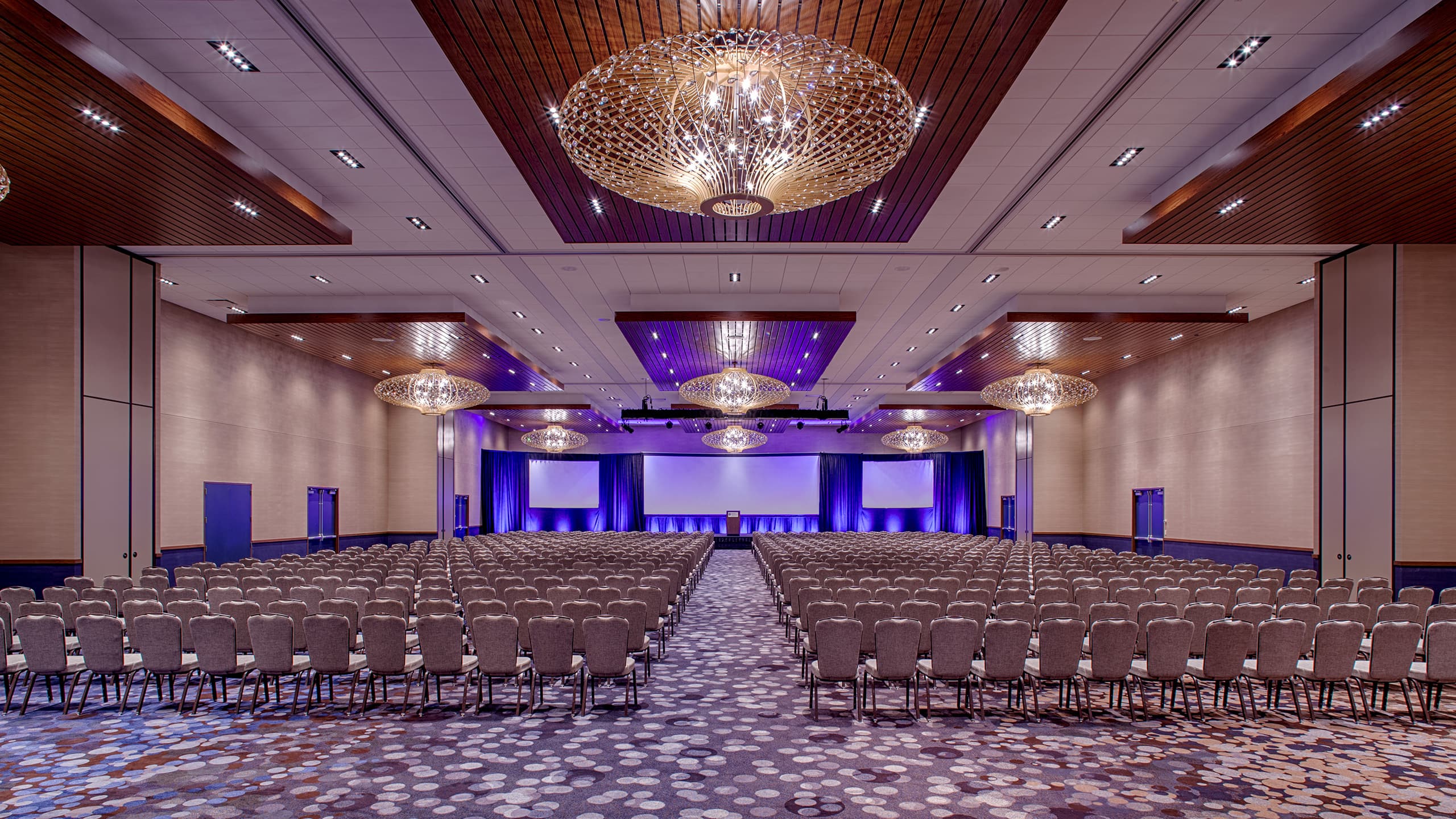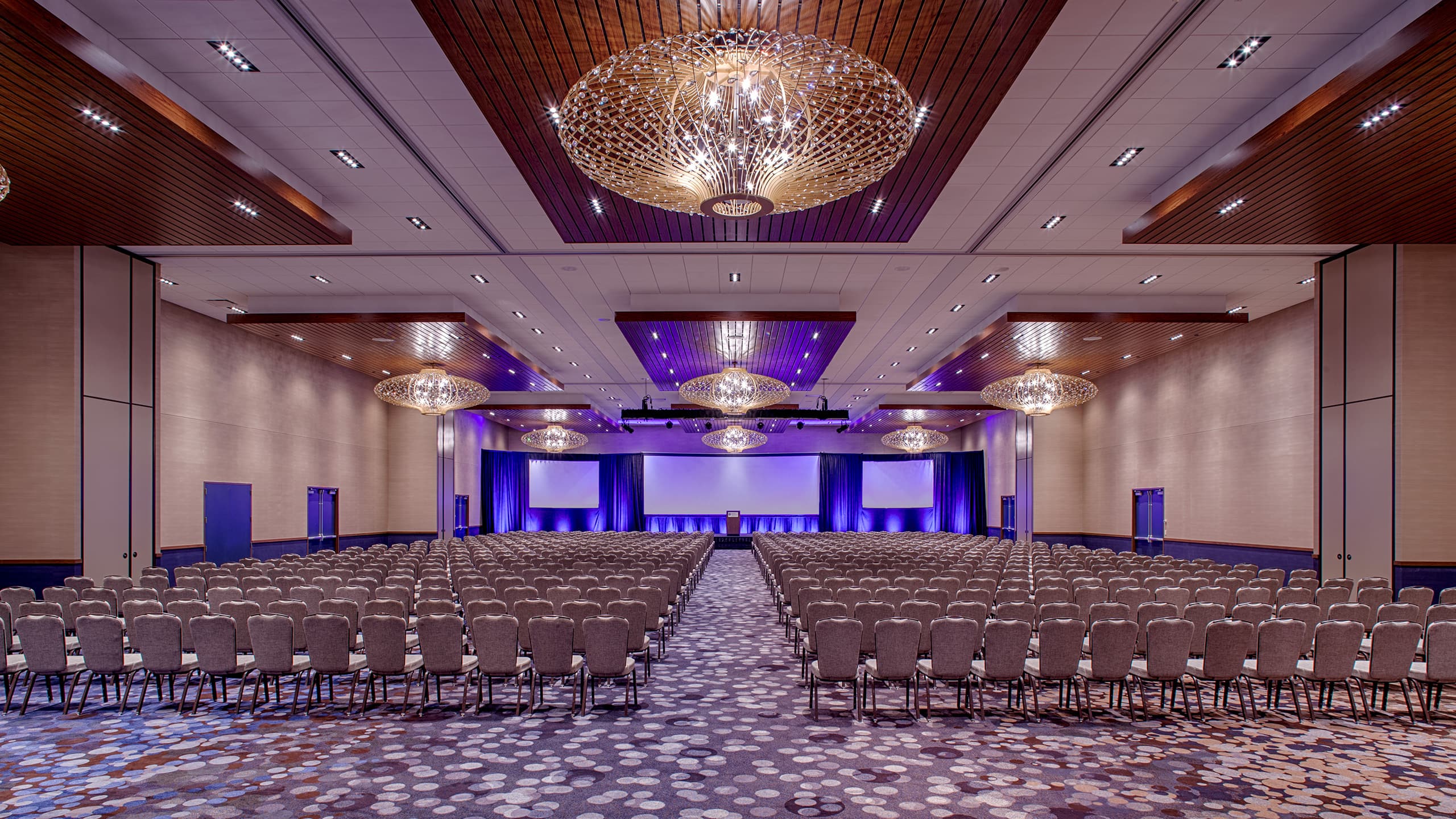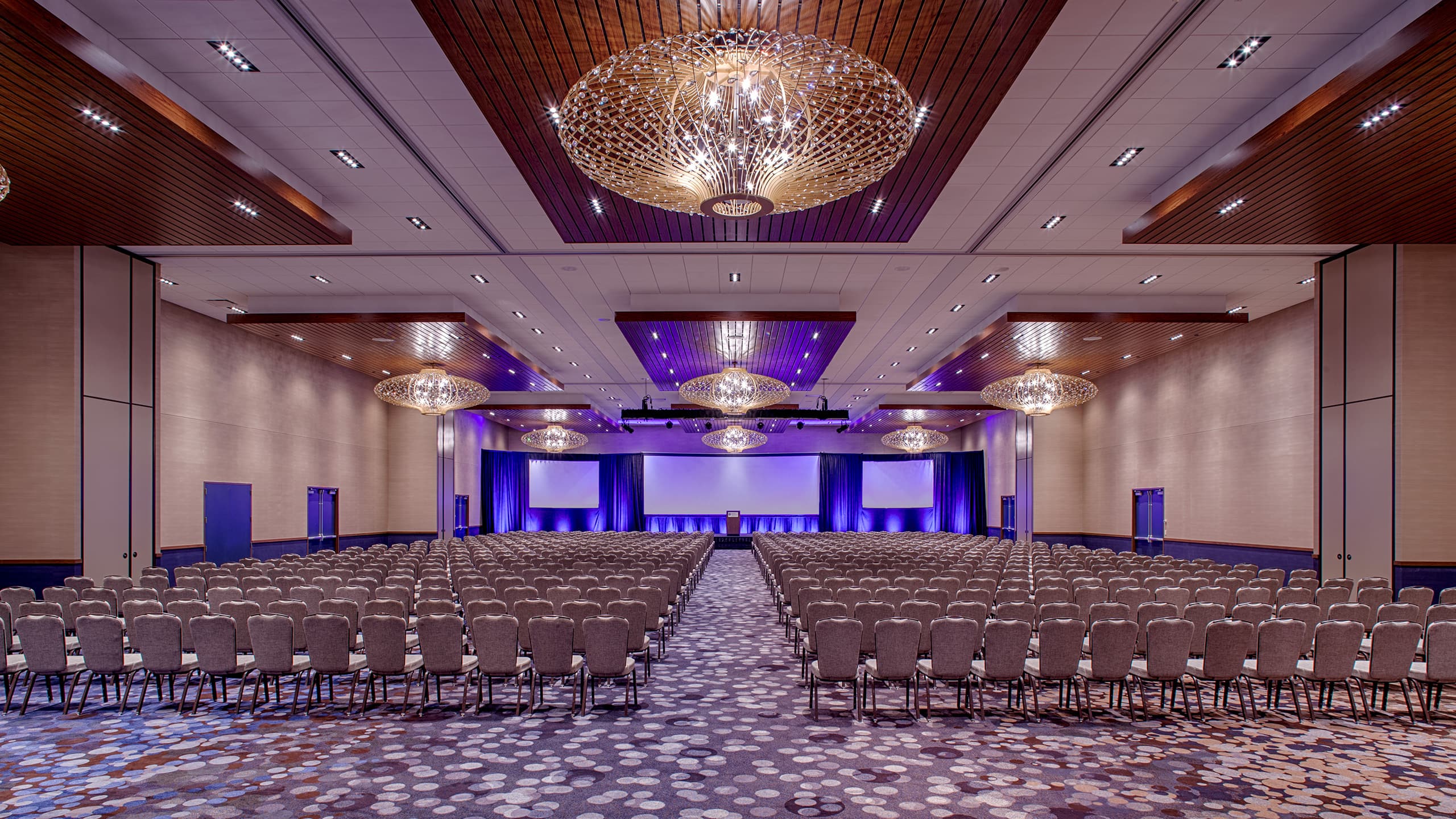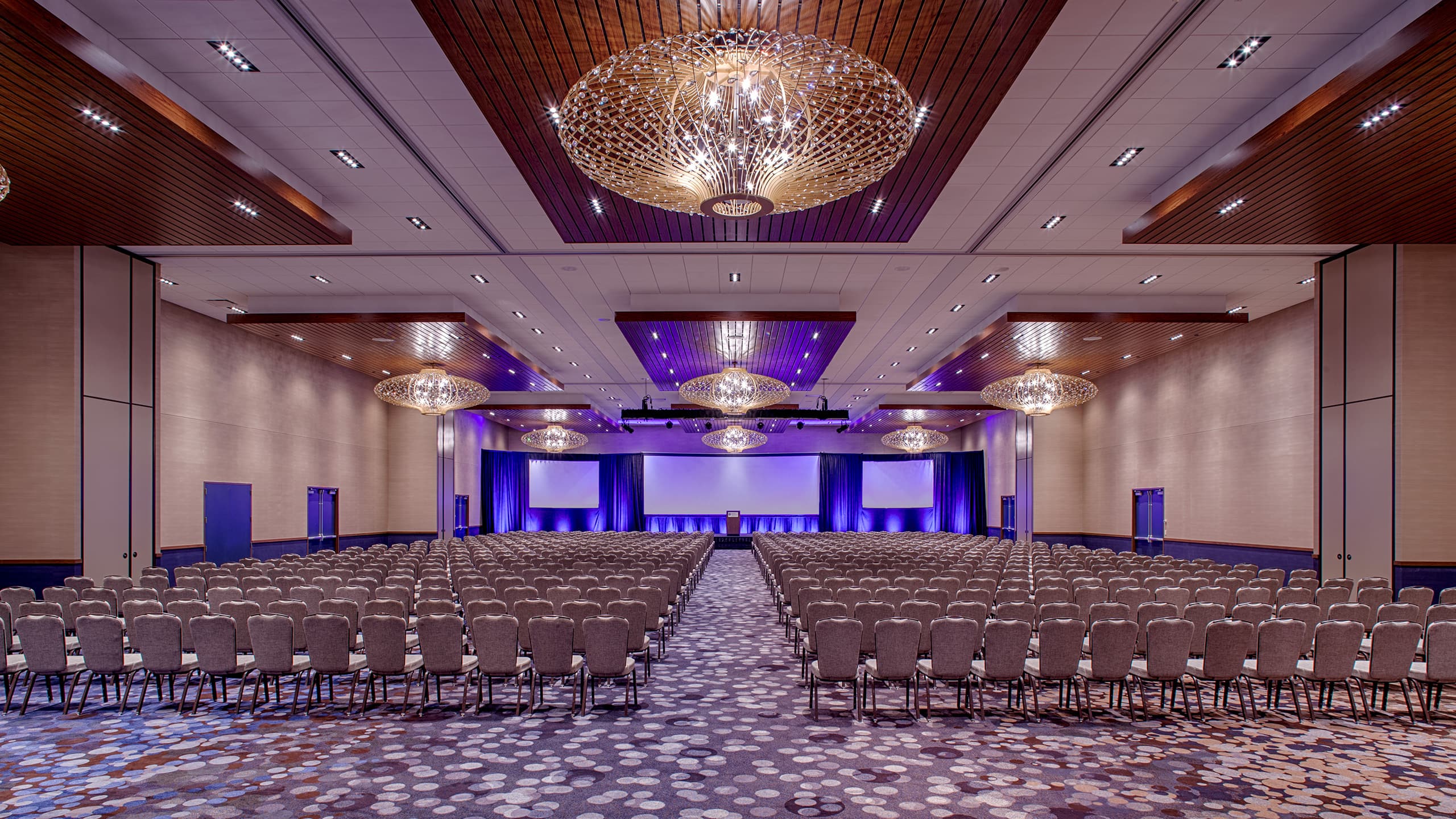 Great Lakes Ballroom
Our 12,000 square foot, two-story ballroom on the exclusive 4th floor incorporates the unique culture of Minneapolis with a modern twist. Great Lakes offers event space for 670 banquet guests, or 1,300 for a General session, and can also be divided in to smaller space.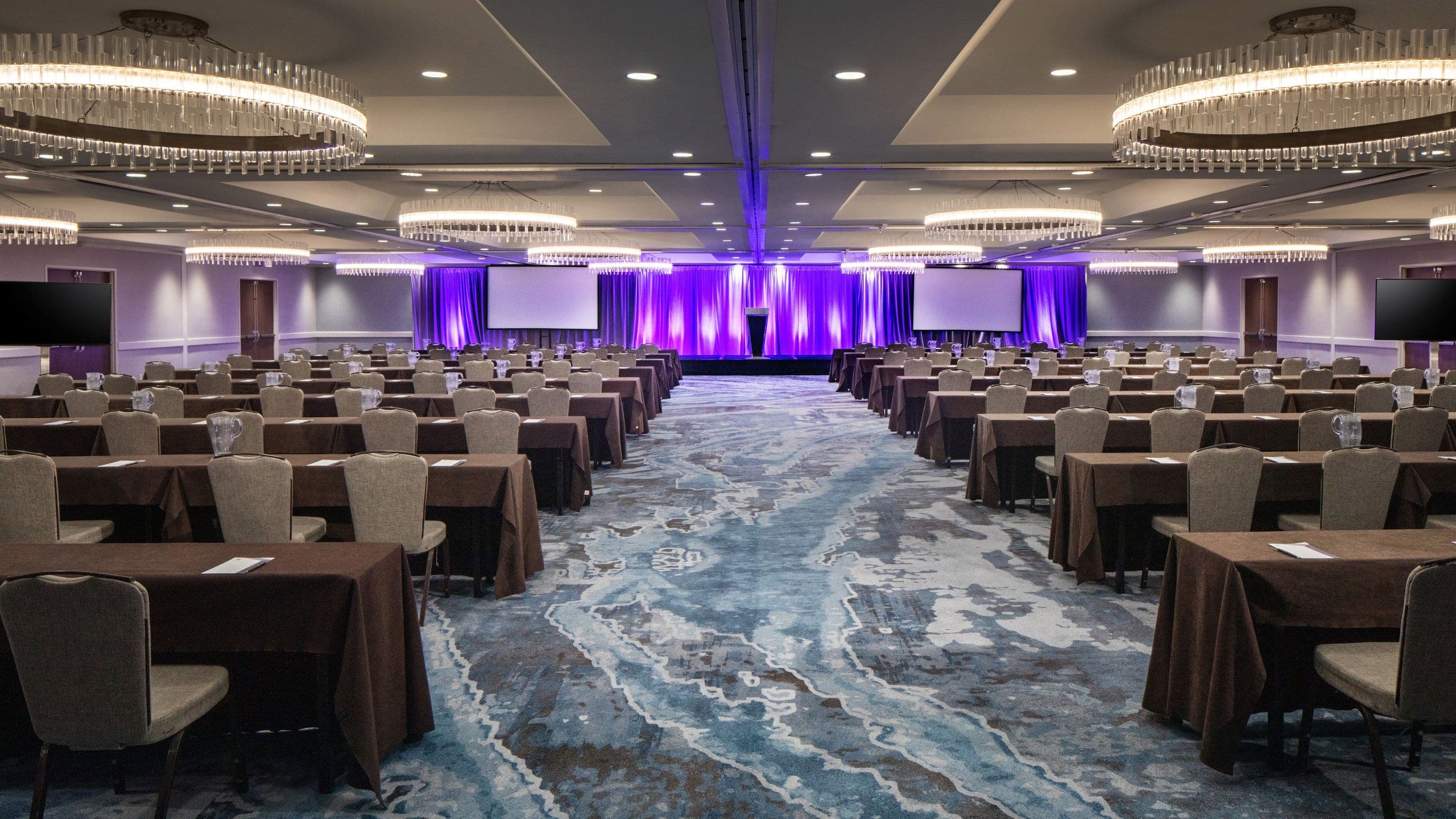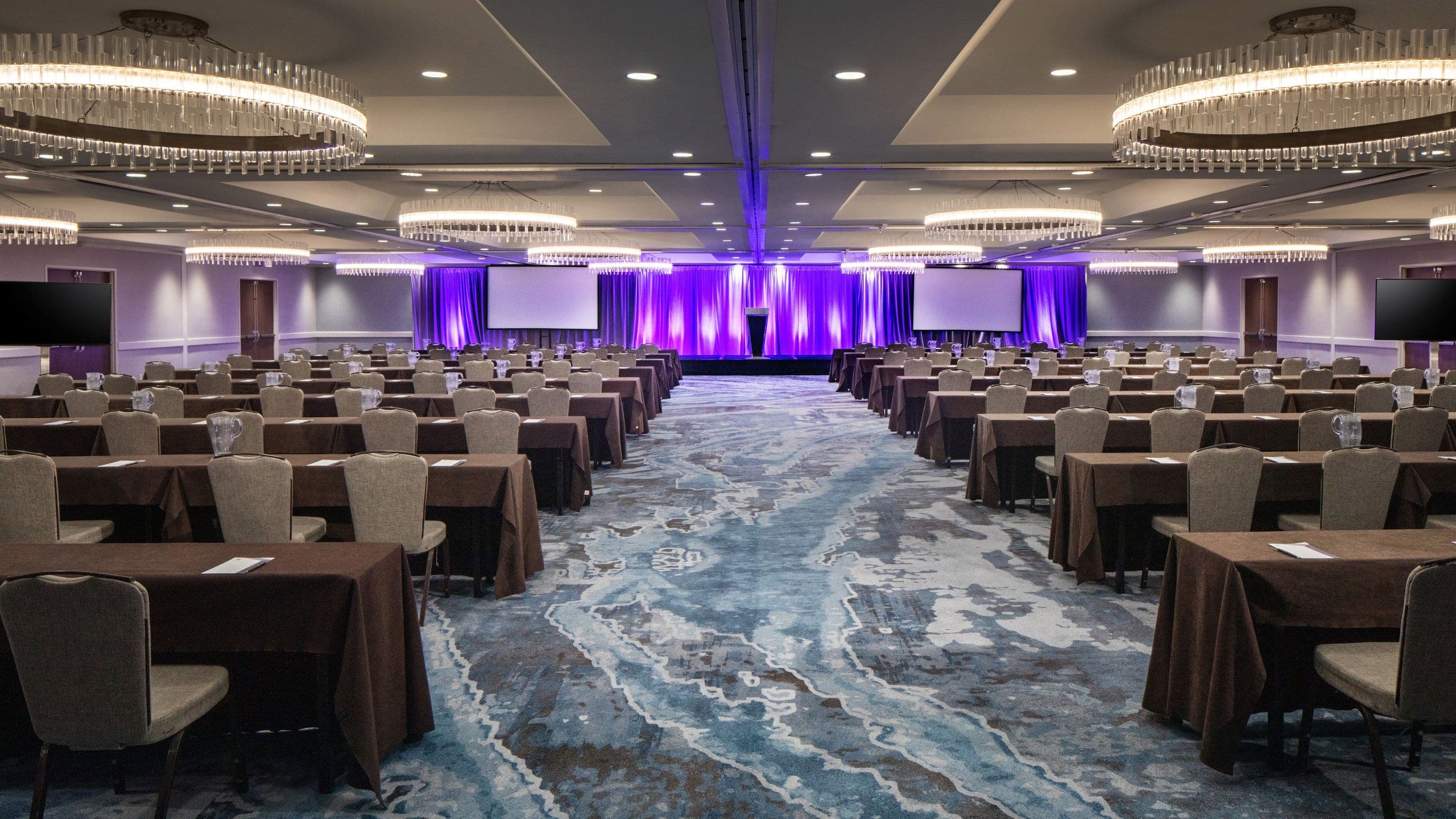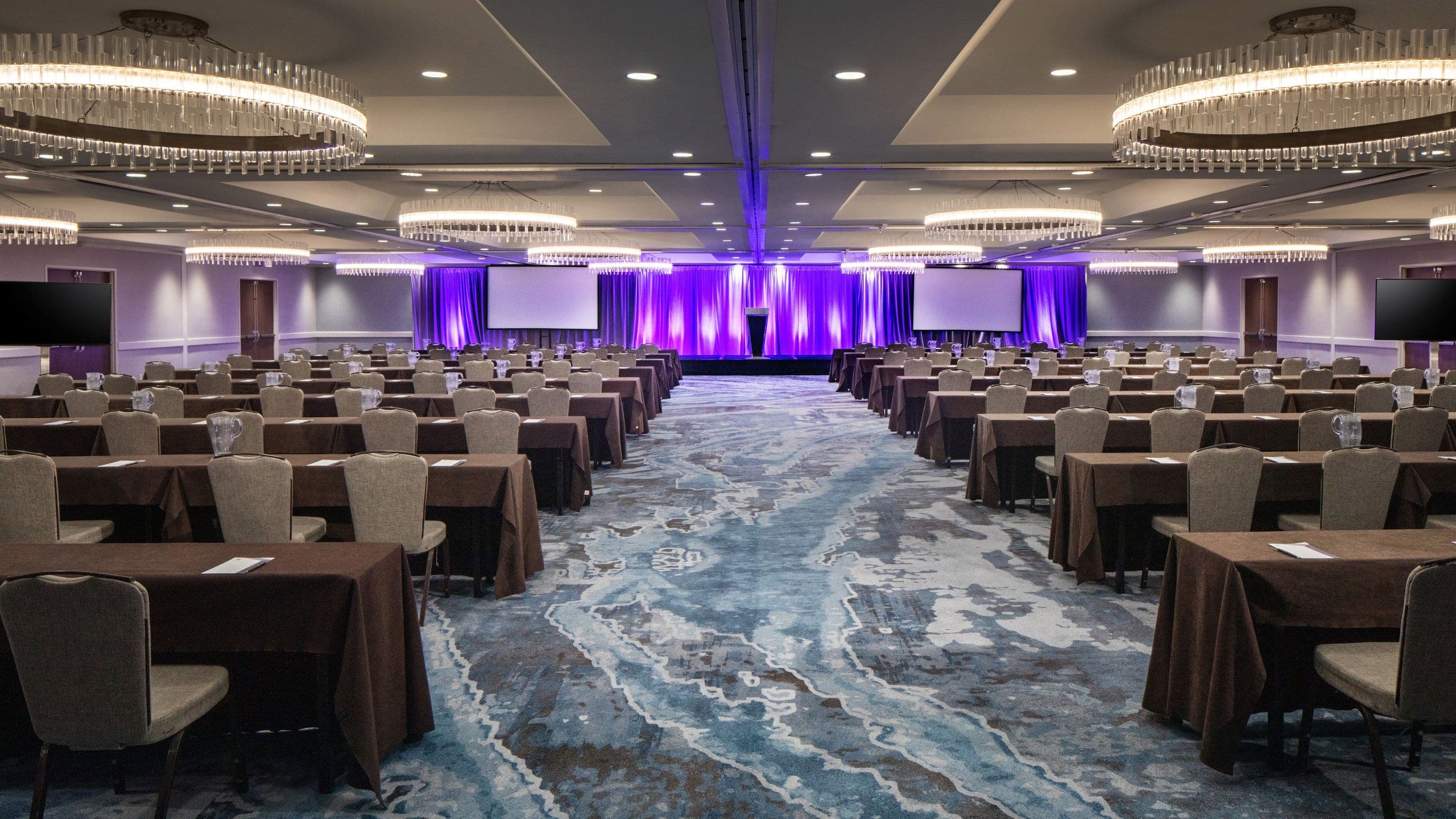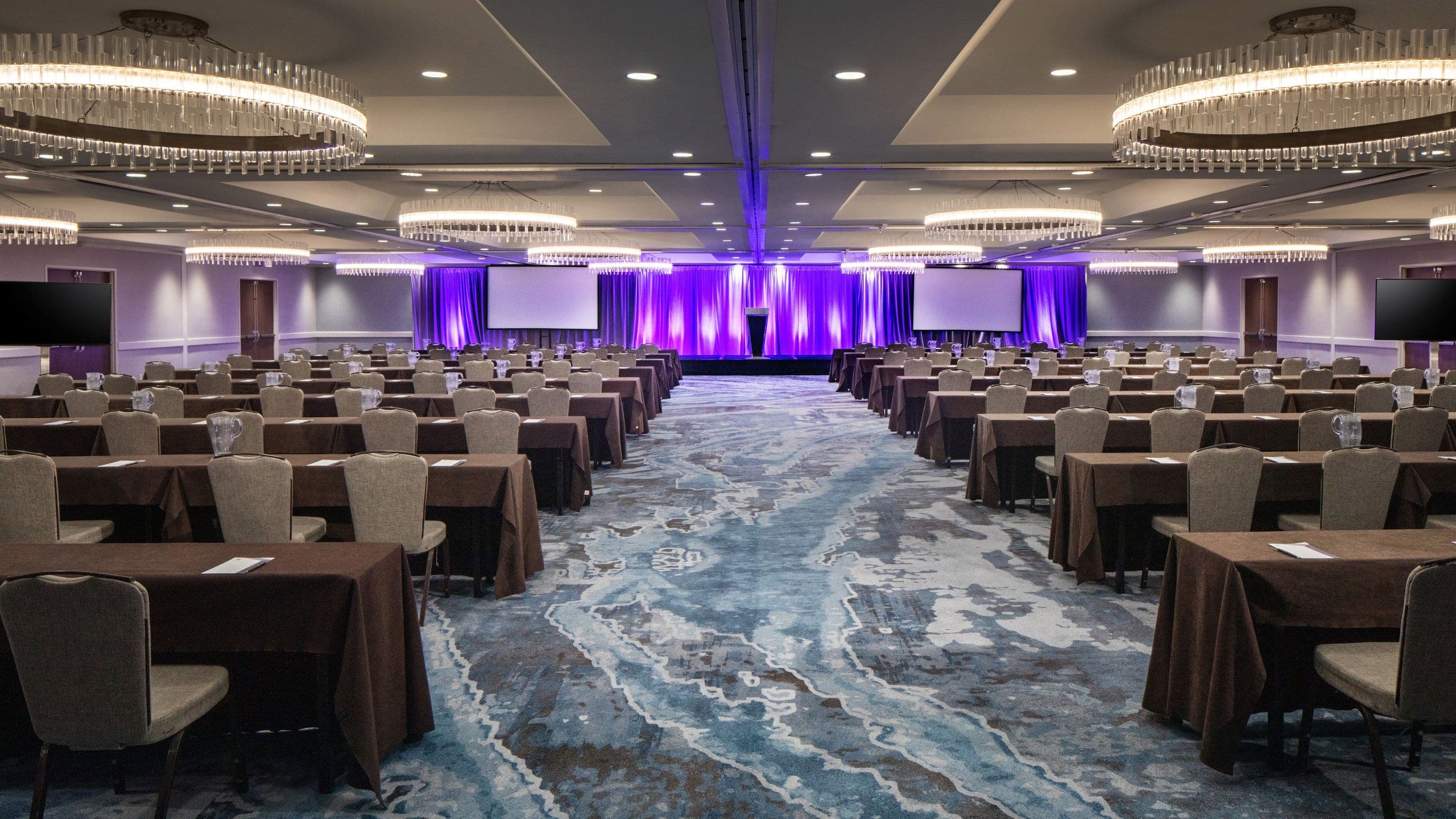 Greenway Ballroom
Located on the 2nd floor of the hotel, with nearly 9,000 square feet of event space, this modern room features flexible space with the ability to offer a maximum of 10 breakout session, or the ability to create larger breakout rooms. Utilize the space for networking exhibit space for up to 54 booths, general session for 800 or breakouts for 80 guests each. The Greenway Promenade includes 2,052 square feet of space available for Registration, coffee breaks, tabletop exhibits or pre-function events.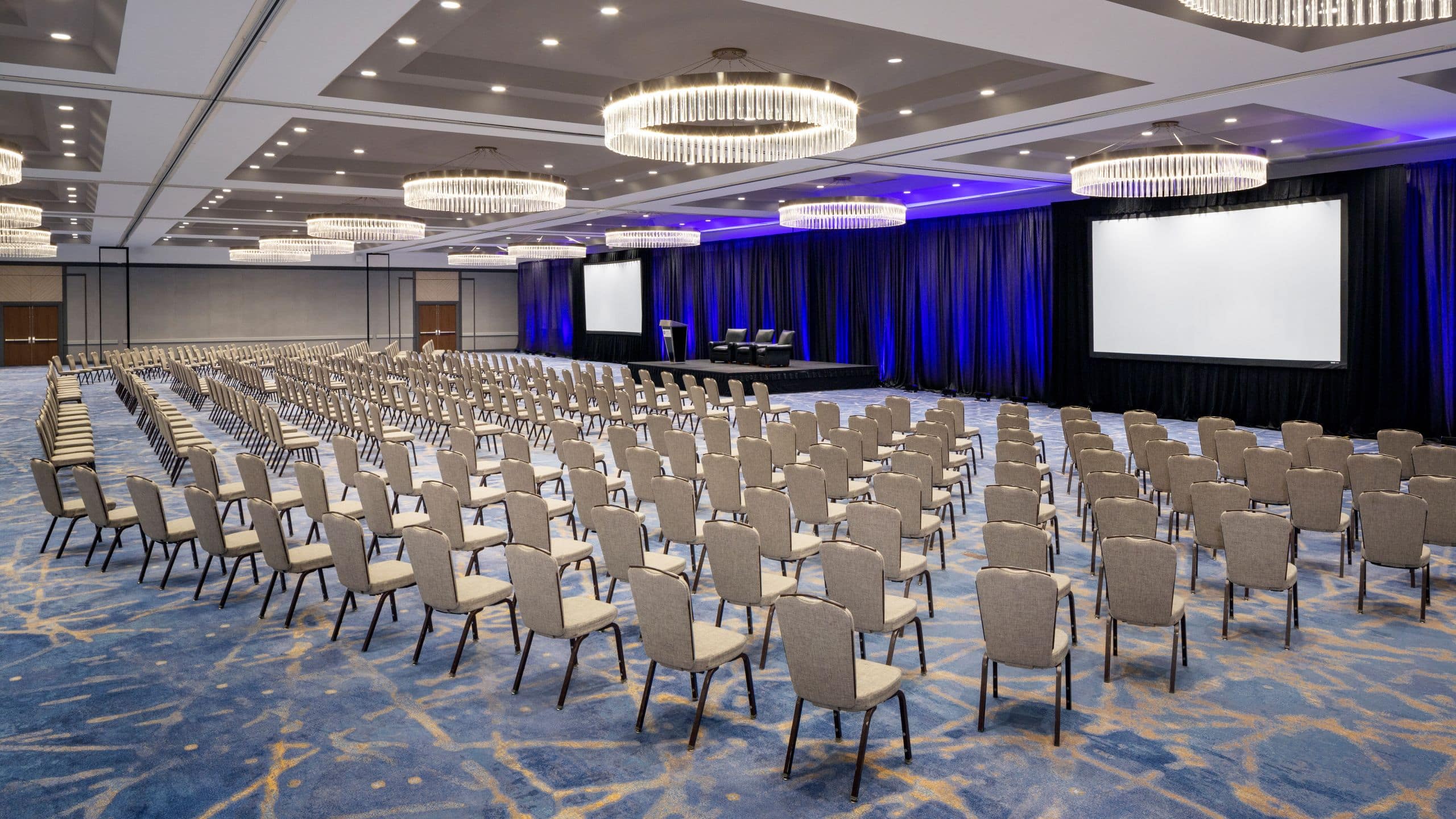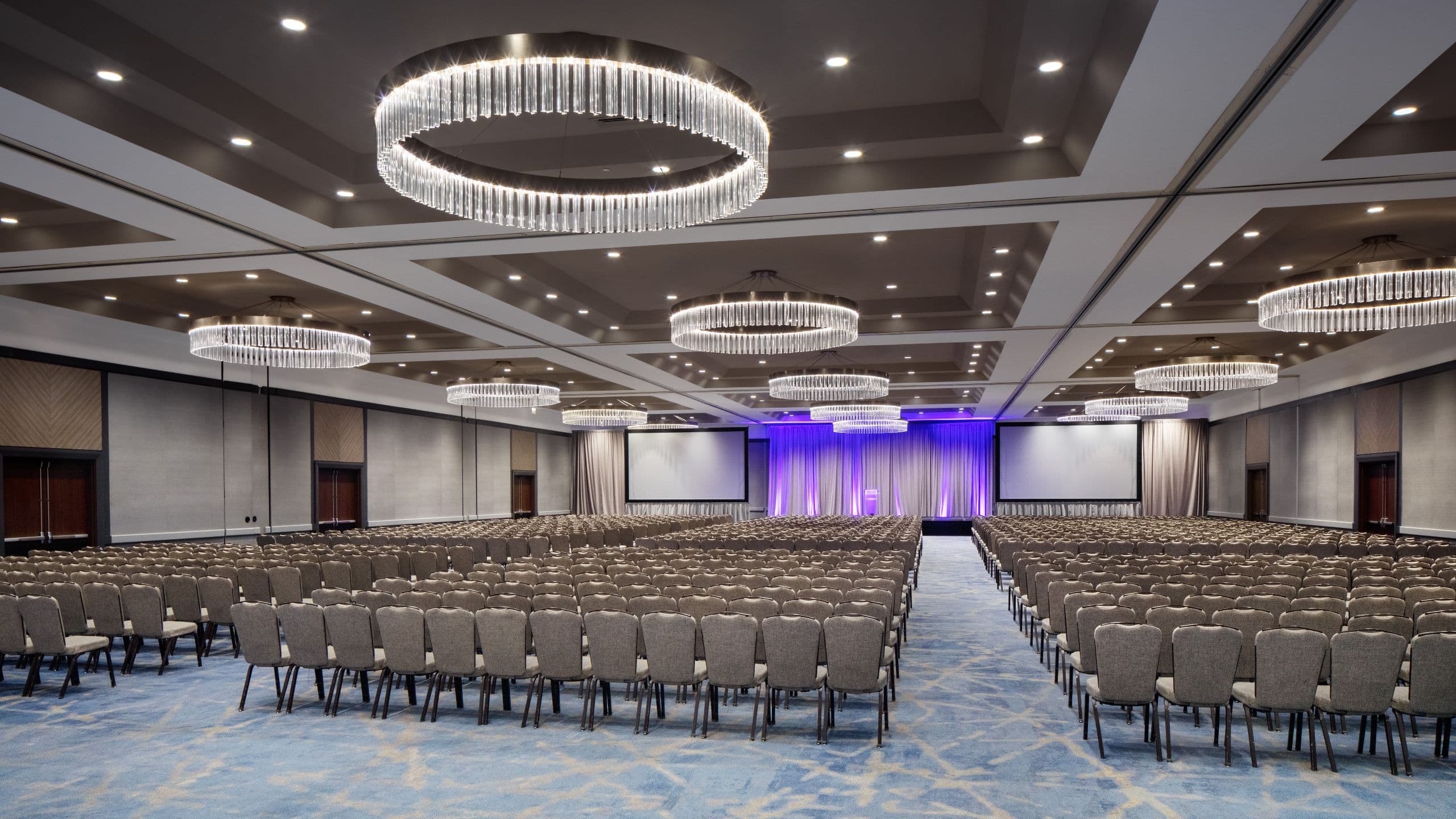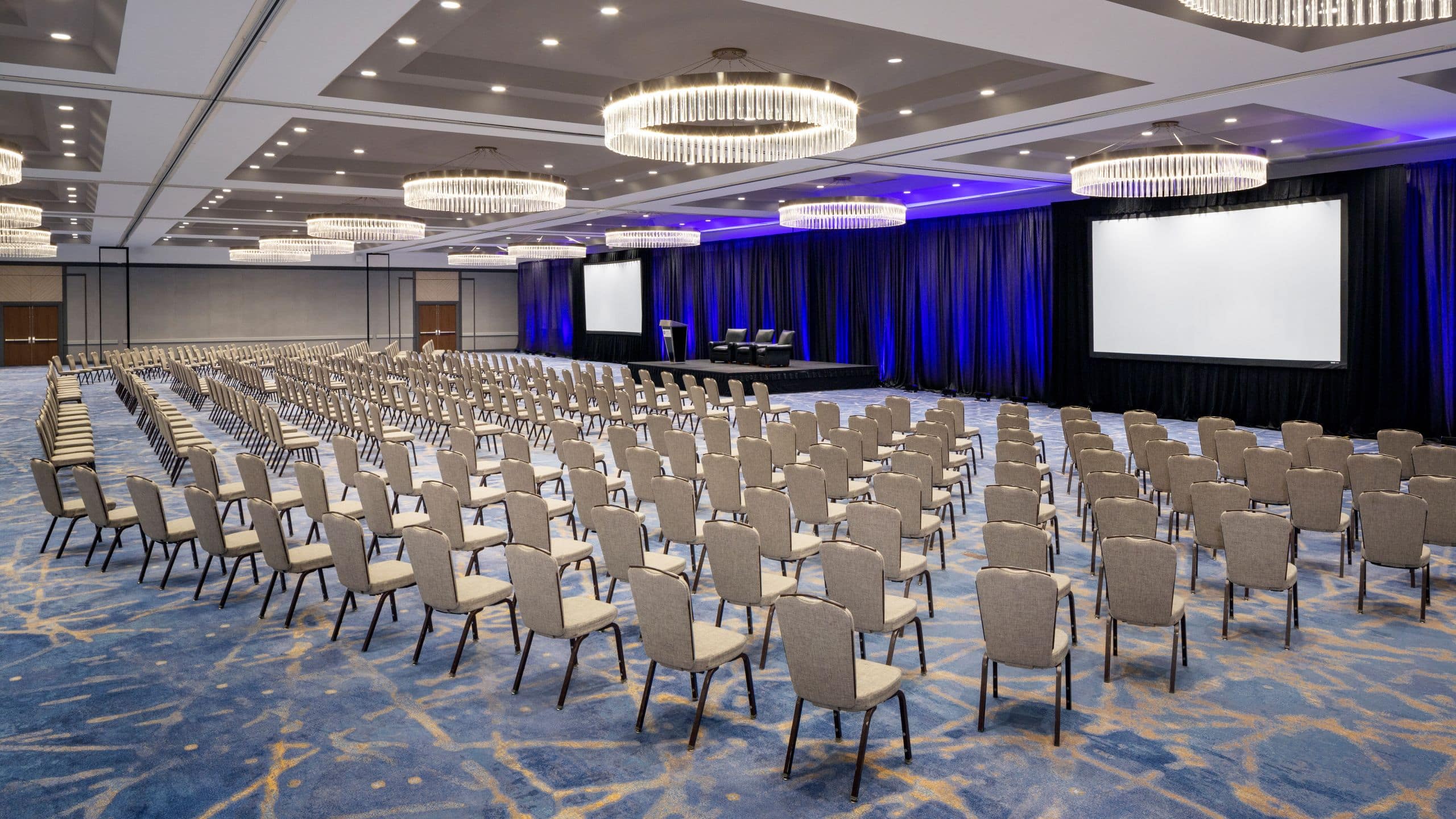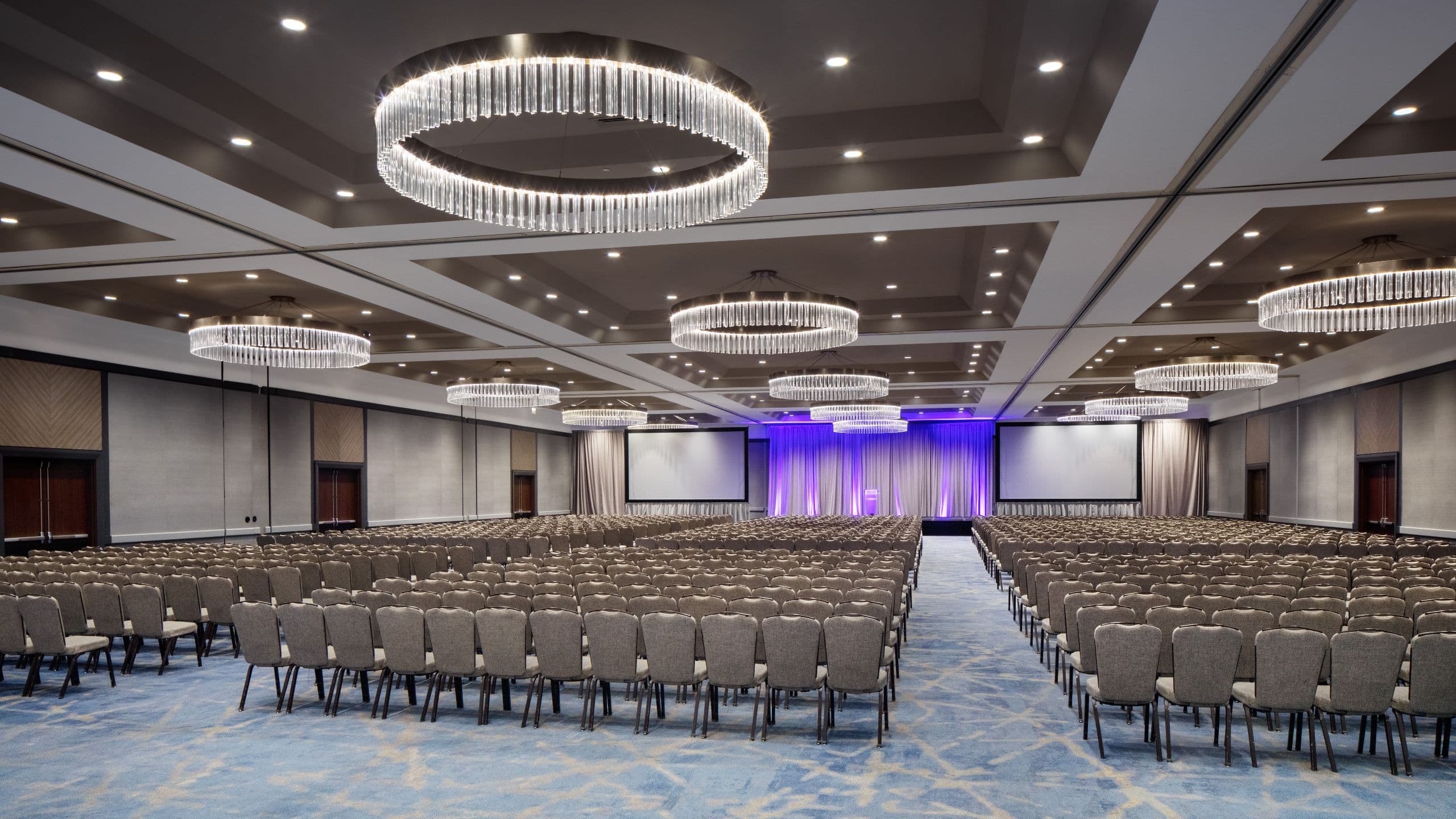 Nicollet Ballroom
With more than 13,000 square feet of stylish meeting space, this is the largest ballroom at Hyatt Regency Minneapolis. This flexible space can accommodate 70 full size exhibit booths, 800 guests in a classroom setting, 1,000 guests in a banquet setting or 1,500 in a theater-style. Nicollet Ballroom can also be divided into smaller rooms to provide an all in one conferences setting. The Nicollet Promenade includes 5,750 square feet of space available for registration, coffee breaks, or pre-function events.
Catering
From casual breakfasts to formal dinners, find comfort in our local and seasonal catering menus with tempting options for food or drink. Our Executive Chef and expert culinary team have prepared options unique to the Upper Midwest while also working closely with our event planning team to provide custom options to fit the unique needs of your events. Our staff is happy to accommodate dietary restrictions and requests—just notify your event manager.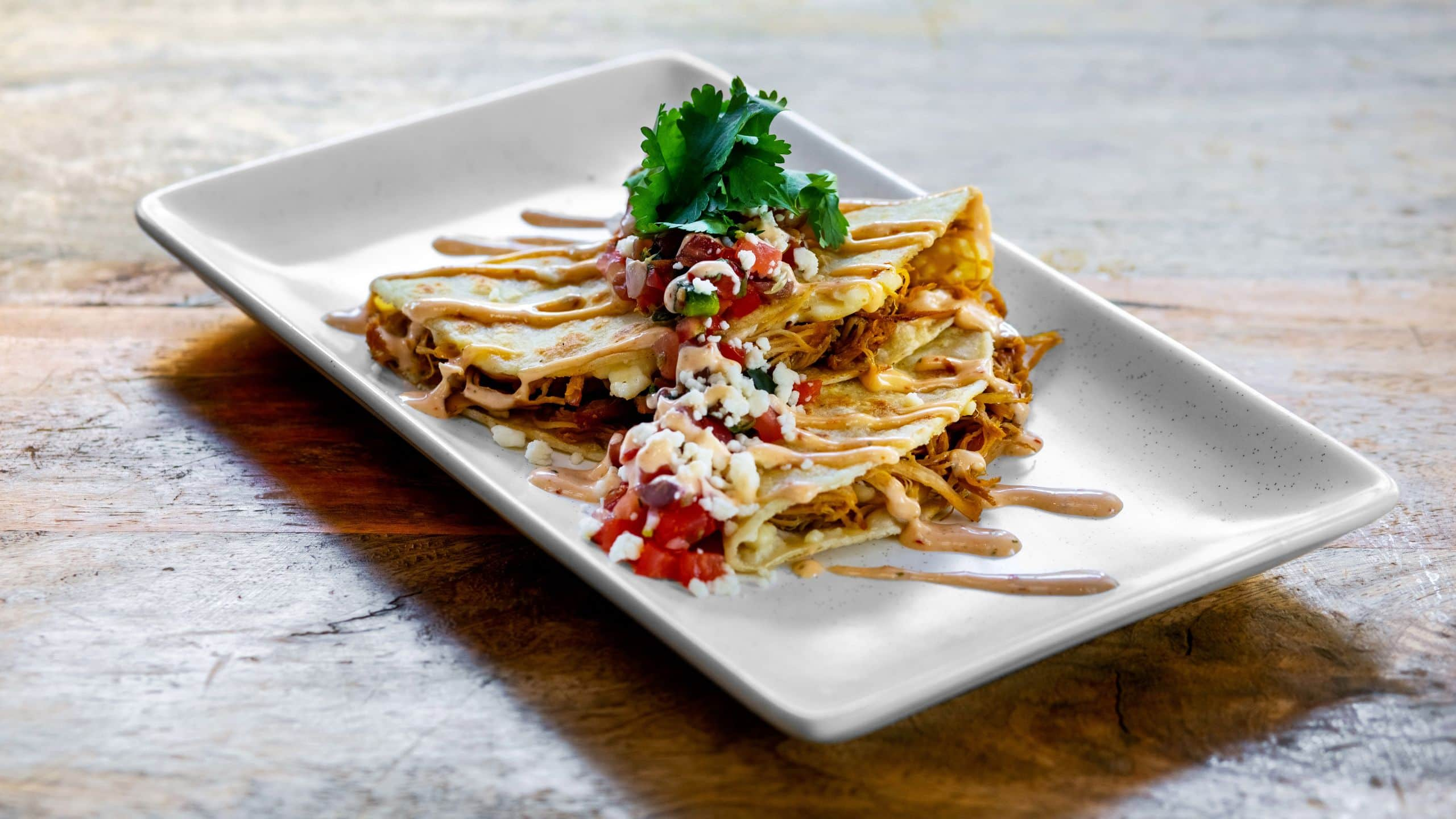 Contact Us
Let's start the planning process. Contact us for more information or to schedule an appointment.
salesmsprm@hyatt.com