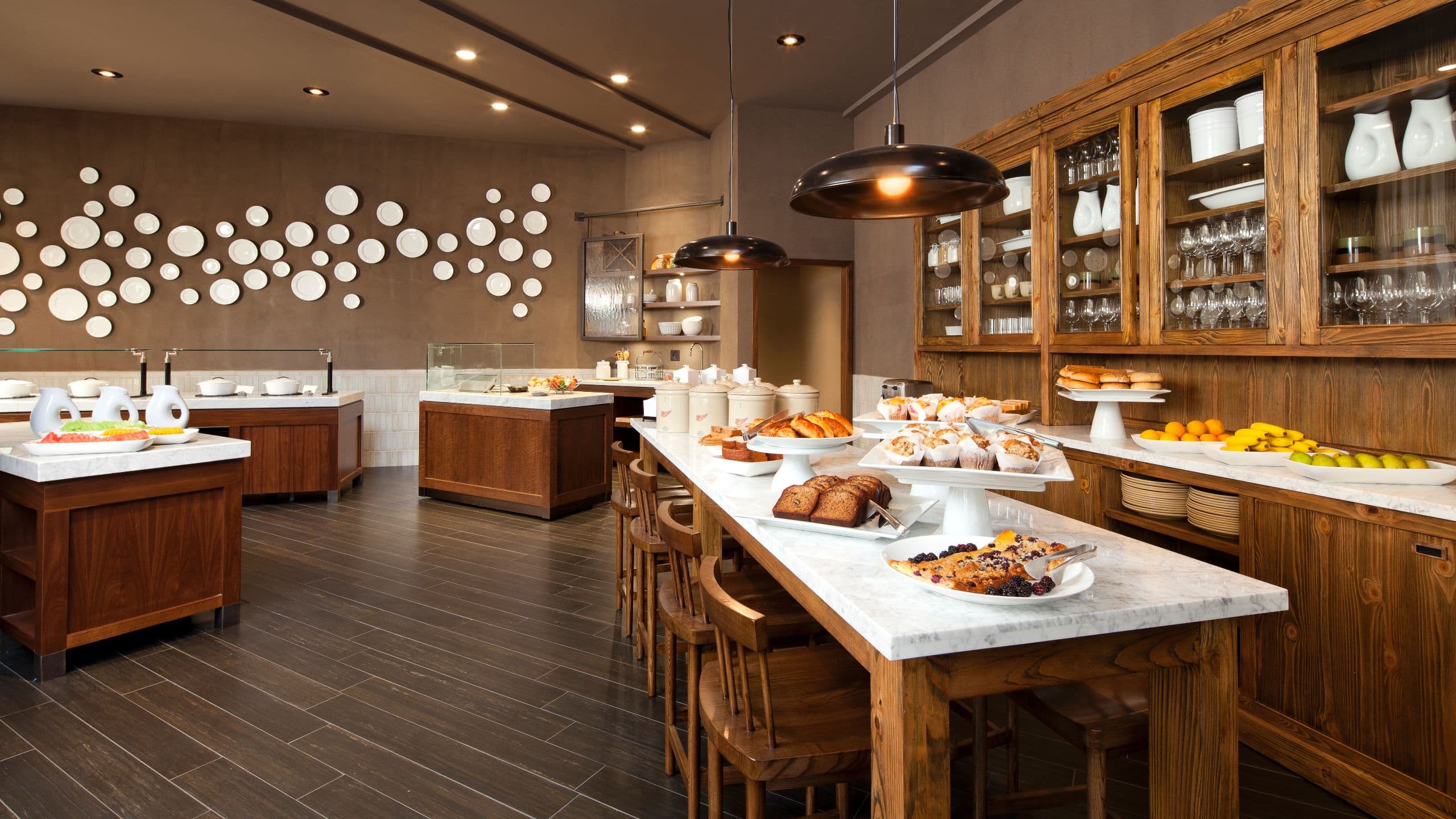 Dining
Enjoy seasonally inspired cuisine built around locally sourced ingredients. Our dining options include the dine-in restaurant Prairie Kitchen and Bar, MPLS Market for grab-n-go and a limited selection of cold and pre-packaged items available overnight from the front desk.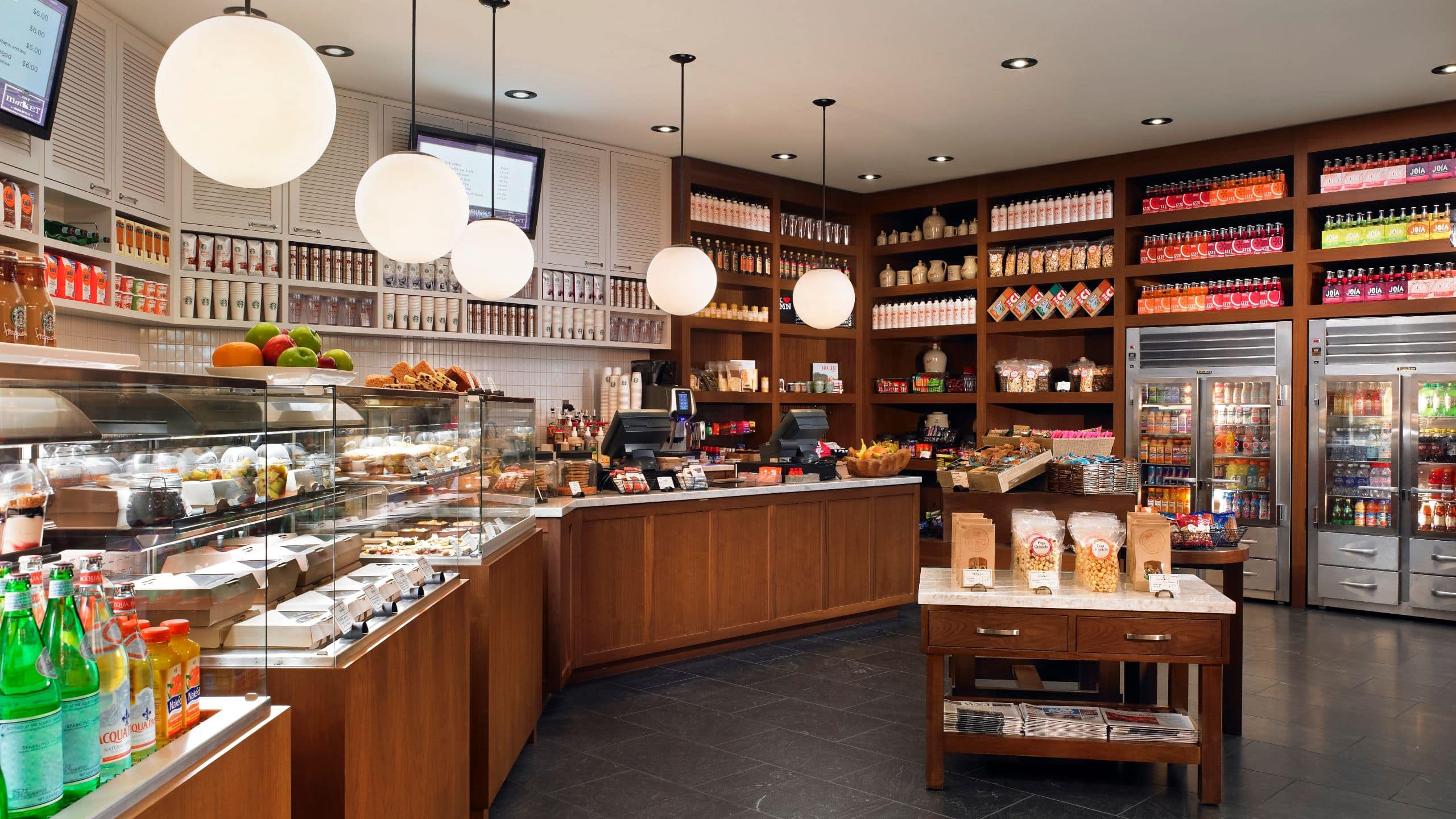 MPLS Market
Stop by MPLS Market when you're on the go and don't want to sacrifice quality. MPLS Market features quick, yet satisfying menu options in a seasonal, deli-style concept. Get your favorite Starbucks brew, or other refreshing beverages, and locally inspired snacks to help get you through the day. Located on the Lobby Level.
Mon - Sun
6:30 AM - 10:00 PM
Contact Information
1300 Nicollet Mall, Minneapolis, Minnesota 55403
Prairie Kitchen and Bar
A sophisticated, unique addition to the vibrant Twin Cities dining scene, Prairie Kitchen and Bar, features New American Cuisine in a Fast-Casual Concept with a Hot Breakfast Buffet in the morning and a full bar serving local brews and handcrafted cocktails at night. Carrying the elements of nature throughout, the 360 degree bar and expansive lounge provides a comfortable, yet refined atmosphere and overlooks a stunning two story stone fireplace with views of Nicollet Mall.
Breakfast
Mon - Sun
6:30 AM - 11:00 AM
Lunch
Mon - Sun
11:00 AM - 4:00 PM
Dinner
Mon - Sun
4:00 PM - 10:00 PM
Late Night Menu
Mon - Sun
10:00 PM - 11:00 PM
Bar
Mon - Fri
3:00 PM - 12:00 AM
Sat & Sun
11:00 AM - 12:00 AM
Contact Information
1300 Nicollet Mall, Minneapolis, Minnesota 55403