celebrate in style
For the modern Texas bride or groom seeking a wildly sophisticated setting, we created our downtown Austin wedding venues with unrivaled — and unbridled — elegance in mind. With spectacular walls of 20-foot-floor-to-ceiling windows, the richly detailed décor is signature Thompson, conjuring a dramatic mix of shadow and light expressed in deep jewel tones and highlighted with a gold and silver metallic sheen. It's cultivated cosmopolitan — and a consummate setting to cut a little loose while you're tying the knot.
Total Sleeping Rooms229
Largest Space3,890 sq. ft.
event spaces
Red River Ballroom
361 sq m/ 432 Person Max Capacity
As our largest venue, the Red River Ballroom invites grand-scale gatherings for unforgettable occasions. With two walls of windows descending from a 39-foot box beam ceiling, our Red River Ballroom offers sweeping views of San Jacinto Boulevard for up to 432 of your guests.
Bass Ballroom
124 sq m/ 222 Person Max Capacity
For intimate ceremonies or grand receptions, the Bass Ballroom features spectacular 20-foot floor-to-ceiling windows overlooking Fifth Street. This customizable space is easily divided into two spaces and can accommodate up to 222 guests.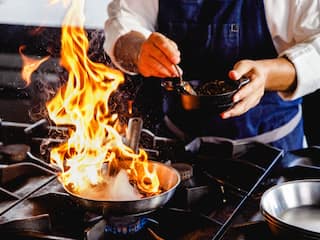 Catering
Invite your guests to indulge in creative menus featuring sweet and savory dishes for your wedding celebration. Sample the best of seasonal culinary creations from appetizers to late-night bites and plated dinners.
Email: austinsales@thompsonhotels.com
Phone Number +1 738 787 1234