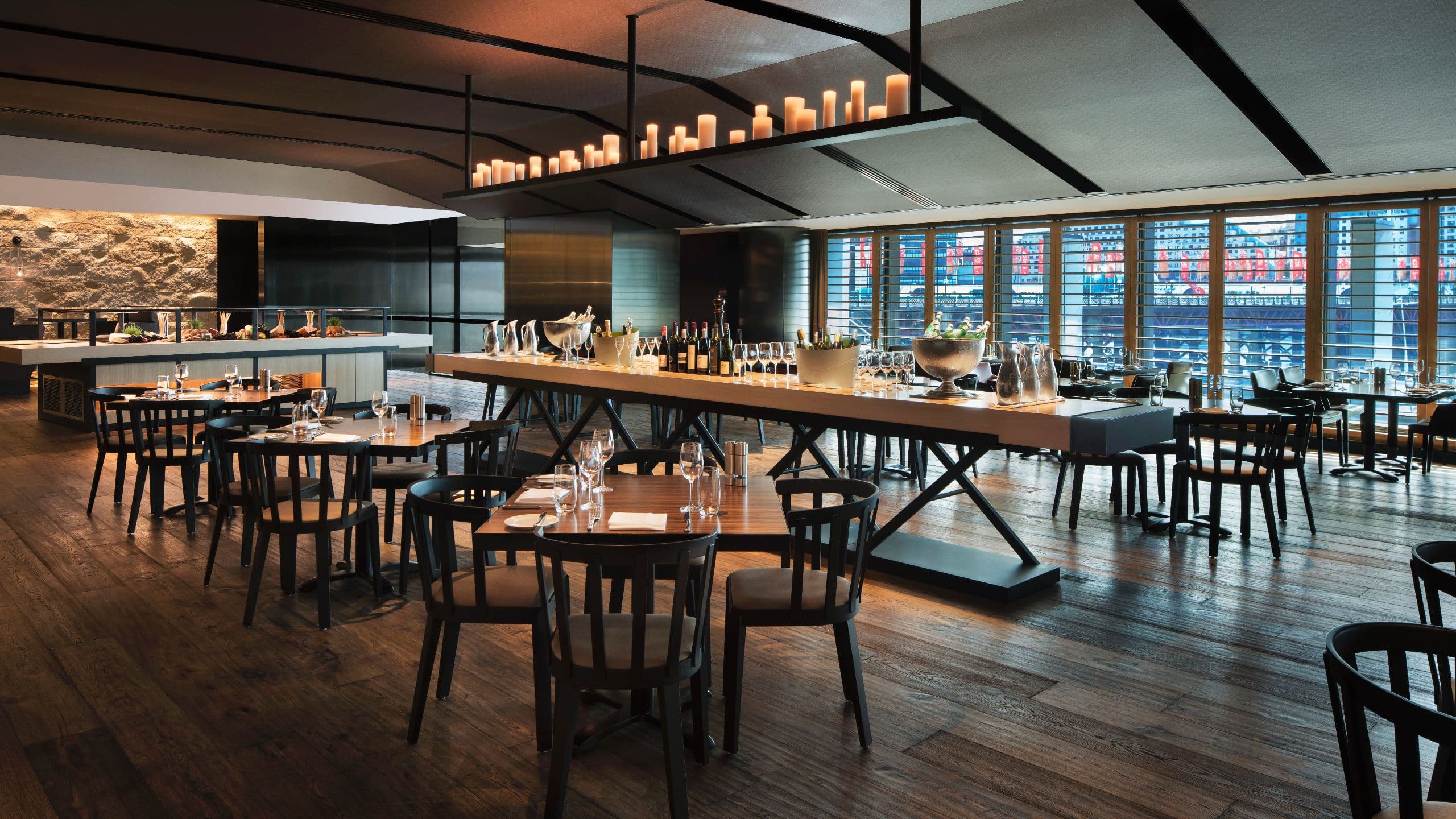 Sailmaker Restaurant
Renowned for its sail-making business in the late 1800s, Sussex Street is a vibrant piece of Darling Harbour's history. Bringing to life the area's rich heritage through its fresh produce, abundant seafood selection and harbourside location, Sailmaker offers a truly local and sustainable dining experience. Our culinary team work closely with fisherman and farmers throughout New South Wales to create a simple, yet refined menu that focuses on Sustainability and celebrates some of Australia's best produce.
Hours
Monday to Wednesday: 6:30am – 10:00am
Thursday & Friday: 6:30am – 10:00am, 6:00pm – 9:30pm
Saturday & Sunday: 6:30am – 10:30am, 6:00pm – 9:30pm
Phone: +61 2 8099 1234
Email: SYDRS-Sailmaker.Restaurant@hyatt.com
Location: Lobby Level of Hyatt Regency Sydey, 161 Sussex Street, Sydney, 2000
Family friendly restaurant, in house guests and external patrons welcome.
Note: Non smoking venue, 10% Sunday surcharge and 15% public holiday surcharge applies. Credit/debit card surcharge of 1.6% applies to all payments made at the venue (AMEX, Visa, MasterCard, Diners, CUP/JCB all accepted). Credit/debit card surcharge of 1.9% applies to all charges charged back to room bill for in-house guests.
Seafarer Dinner at Sailmaker
From ocean to plate, Sydney's most indulgent and sustainable seafood experience is reimagined. A continuation of Hyatt's food philosophy of 'Food. Thoughtfully Sourced. Carefully Served', working with local and sustainable suppliers has been a core focus of the culinary team.
Enjoy a Mediterranean-inspired tapas table, three-course dinner featuring the freshest seafood and high-quality, sustainable produce. The three-course Choice menu is created with produce exclusively sourced from sustainable fisheries that produce eco-friendly farming, and wild-caught produce with MSC certification.
Date: every Thursday, Friday, Saturday and Sunday
Time: 6:00pm – 9:30pm
Price: $89 Adults
*Al a Carte and Kids Menu available (up to 12 years).
**Please note: A cancellation fee of $20 per person will be charged in the case of no show or cancellation within 24hrs of your reservation time.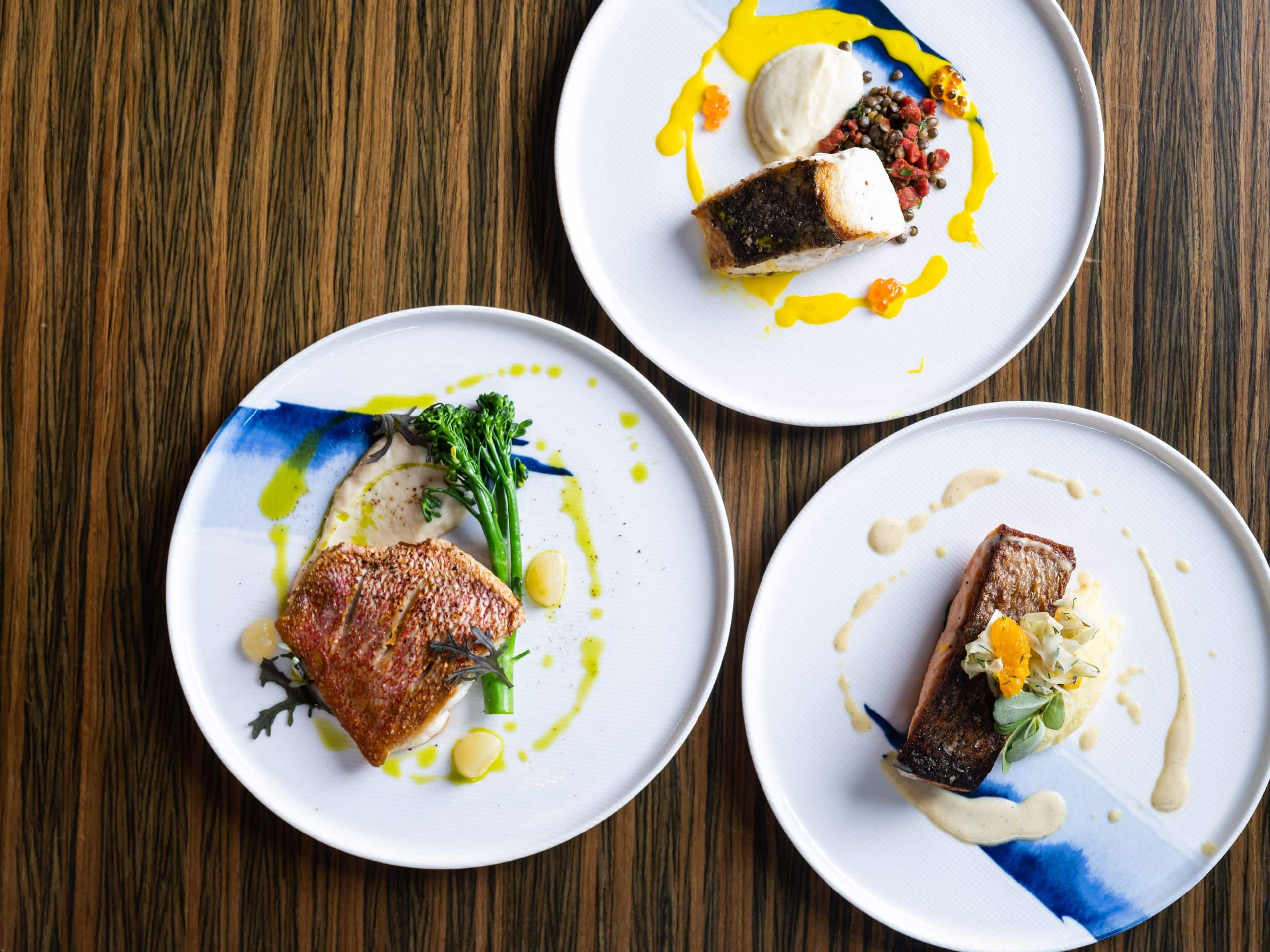 Executive Chef Sven Ullrich
Sven Ullrich first discovered his passion for cooking at the young age of 15, which has since seen him travel the globe, working in kitchens throughout Germany, Tokyo, Hong Kong and the U.S.
In 2000, Chef Sven joined Hyatt Hotels as Chef de Cuisine at Hyatt Regency Sanctuary Cove. Now over two decades later, he leads a culinary team of 75 at Australia's largest upscale hotel.
Sven has a passion for sustainably sourced produce; where it is sourced, how it's grown and why it was hand-picked to be part of the dish. His menus are simple, refined and full of flavour.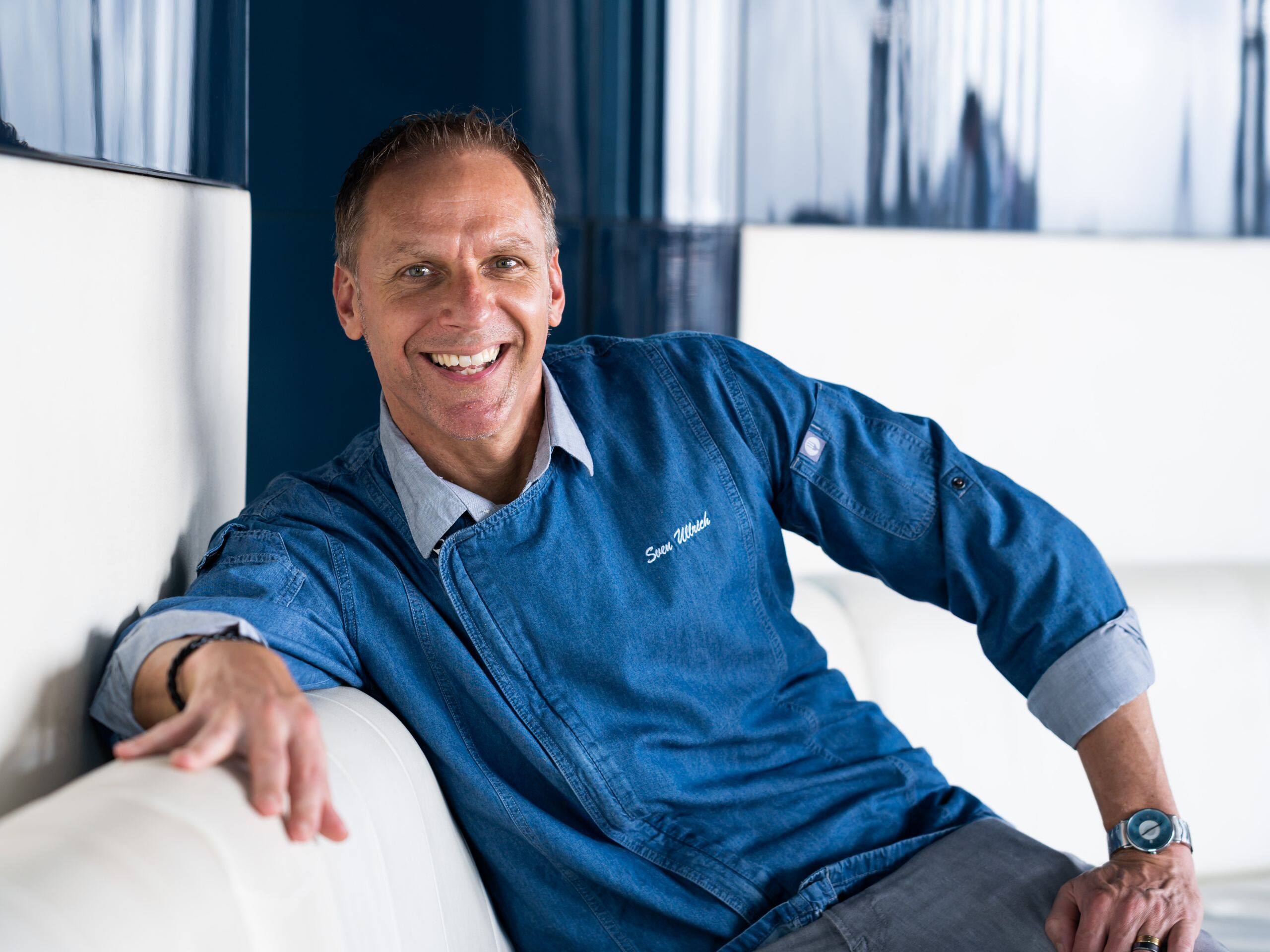 Festive Celebrations at Sailmaker
This festive season, come together with family and friends at Sailmaker Restaurant's coveted Christmas events. Indulge in fresh seafood, generous share platters featuring Christmas classics and family favourites, and decadent desserts. All paired with premium wines for the ultimate family Christmas affair.
Christmas Eve Dinner
Date: 24 December
Time: from 5:30pm
Price: $159pp Adults, $79pp Children (6-12 years)
Christmas Day Lunch
Date: 25 December
Time: 12:00pm - 2:30pm
Price: $299pp Adults, $120pp Children (6-12 years)
Christmas Day Dinner
Date: 25 December
Time: 6:00pm - 9:30pm
Price: $199pp Adults, $89pp Children (6-12 years)
New Year's Eve Dinner
Date: 31 December
Time: 7:00 - 10:30pm
Price: $175pp Adults, $87pp Children (6-12 years)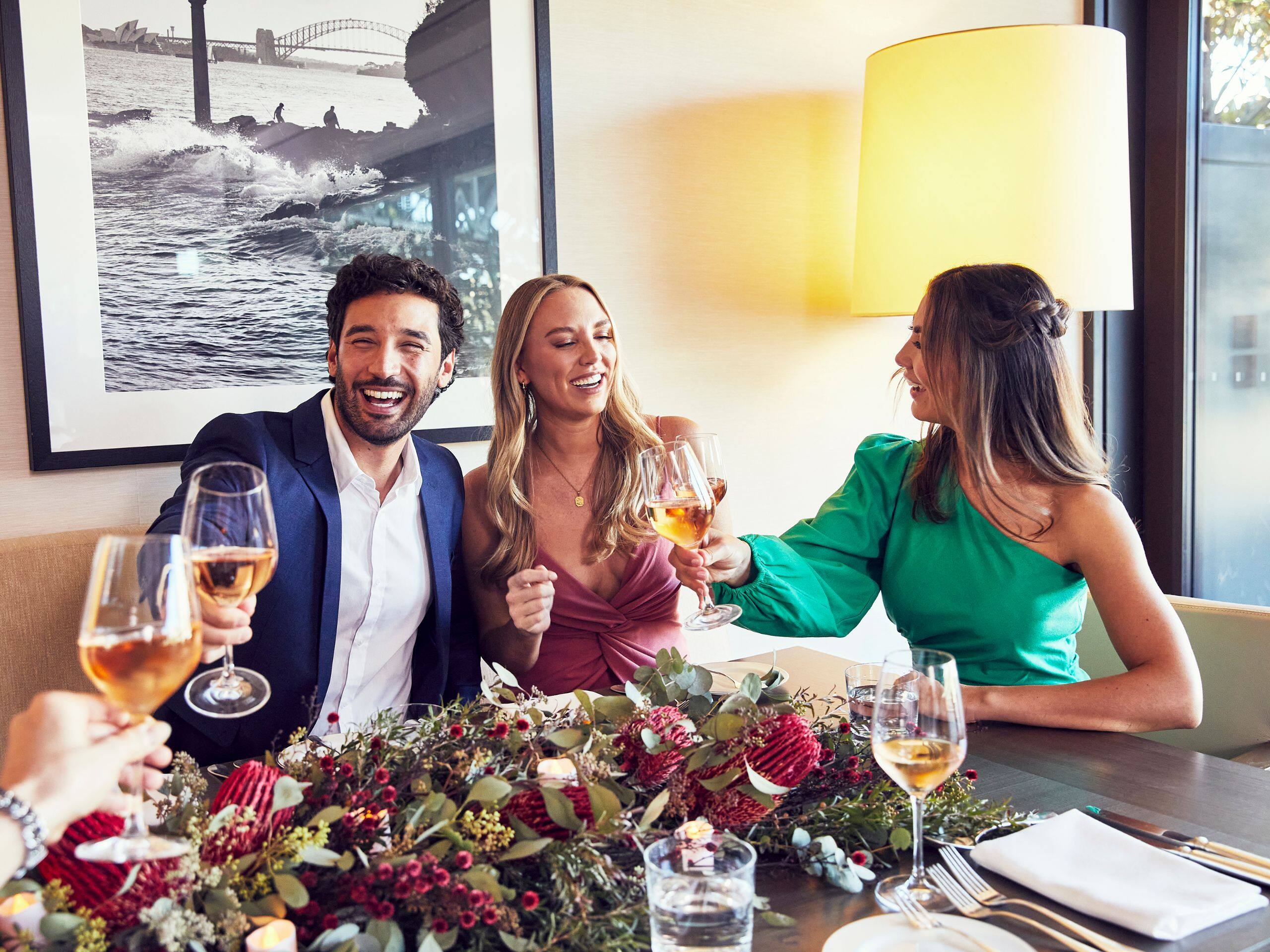 Breakfast at Sailmaker
À la carte and Buffet Breakfast available
Monday to Friday: 6:30am - 10:00am
Saturday and Sunday: 6:30am - 10:30am
Australian and Continental Buffet Breakfast:
Continental Breakfast- Adult $32 / Children (6-12 years) $16
Australian Breakfast (hot and cold buffet) - Adult $42 / Children (6-12 years) $21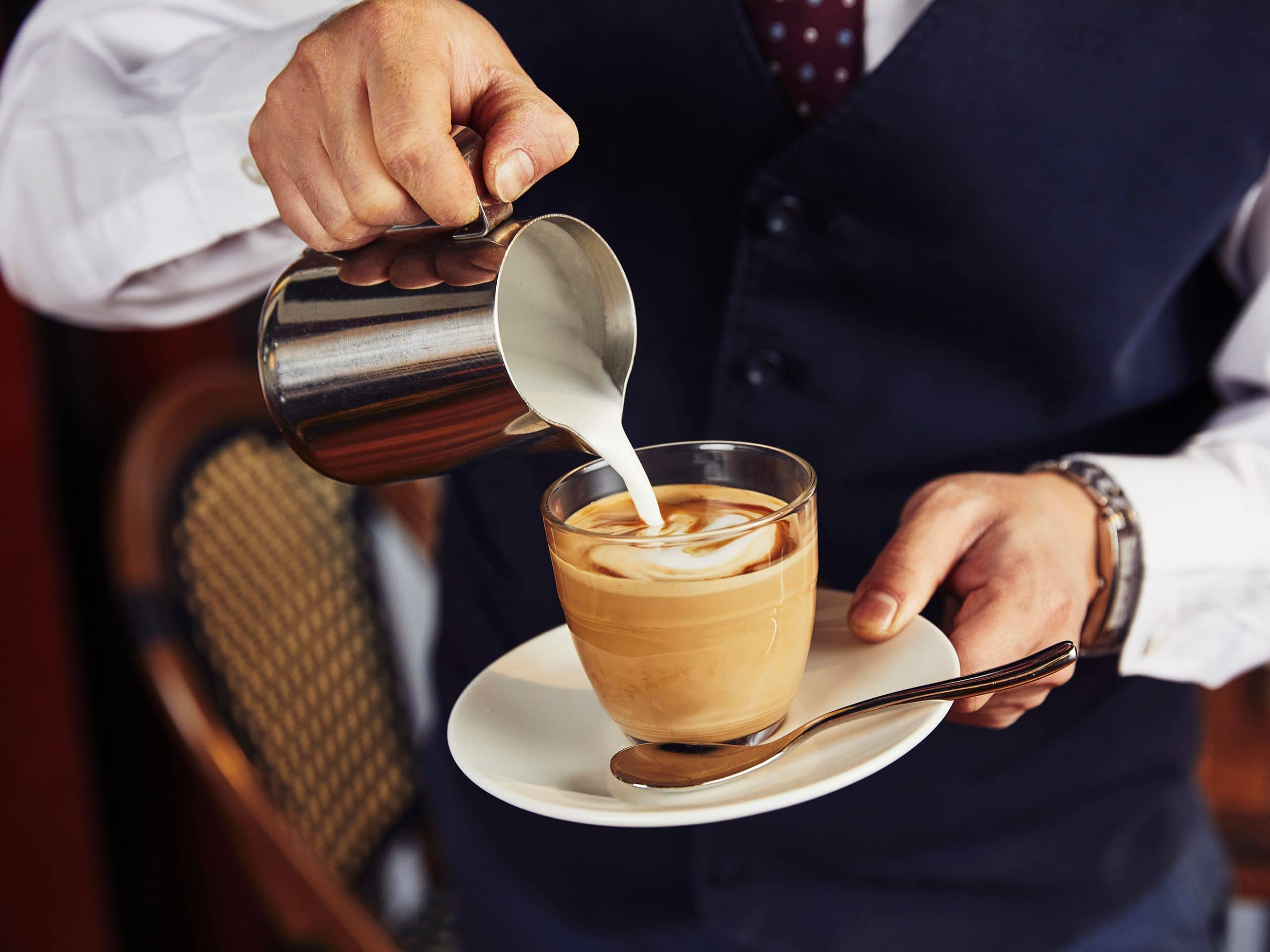 Other Restaurants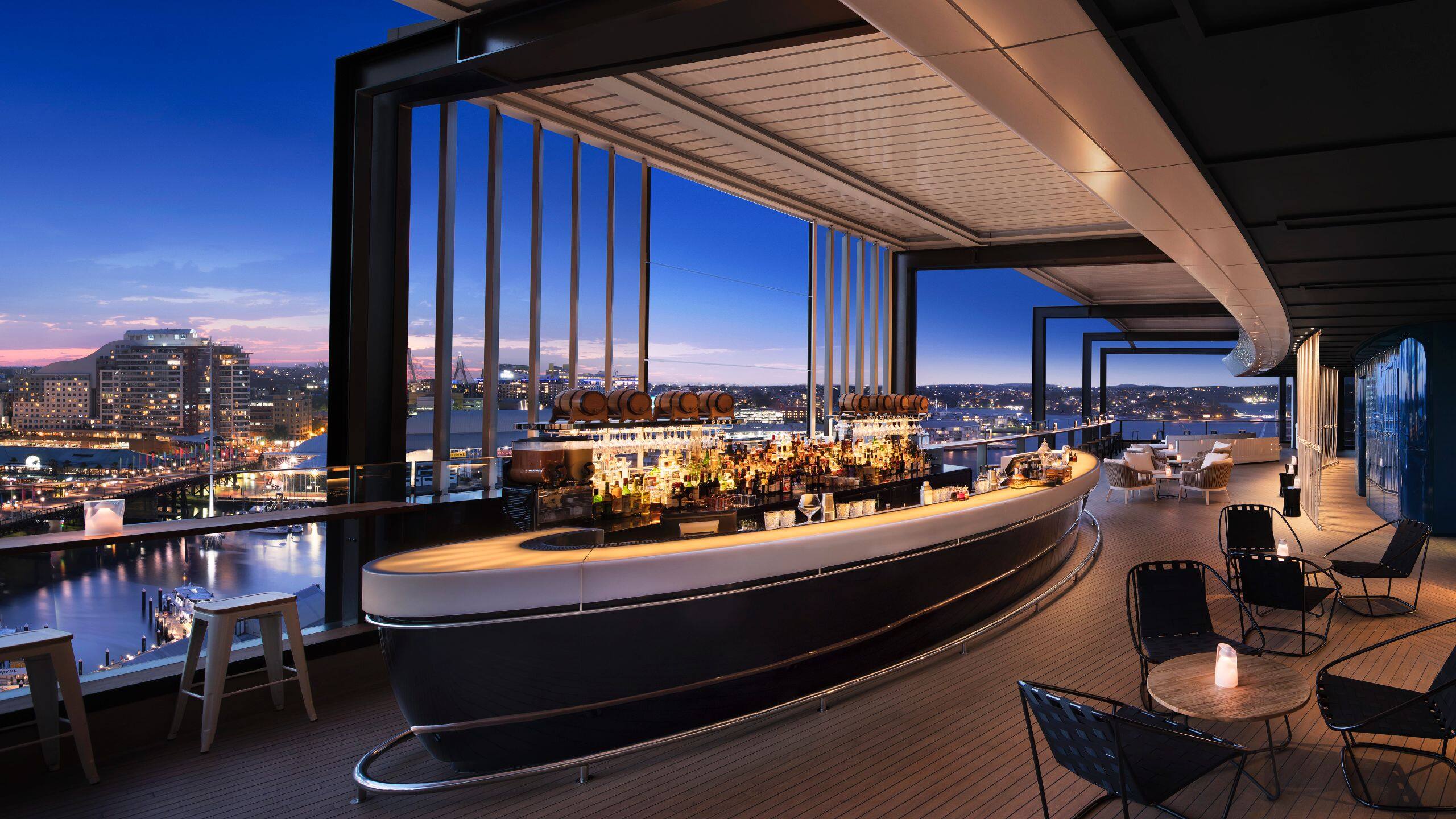 Zephyr Sky Bar
The rooftop bar, Zephyr offers sensational views of Sydney and Darling Harbour that simply can't be topped. Enjoy refreshing, made-to-order cocktails and light snacks as the sun glistens across the water or an evening nightcap in an open-air setting.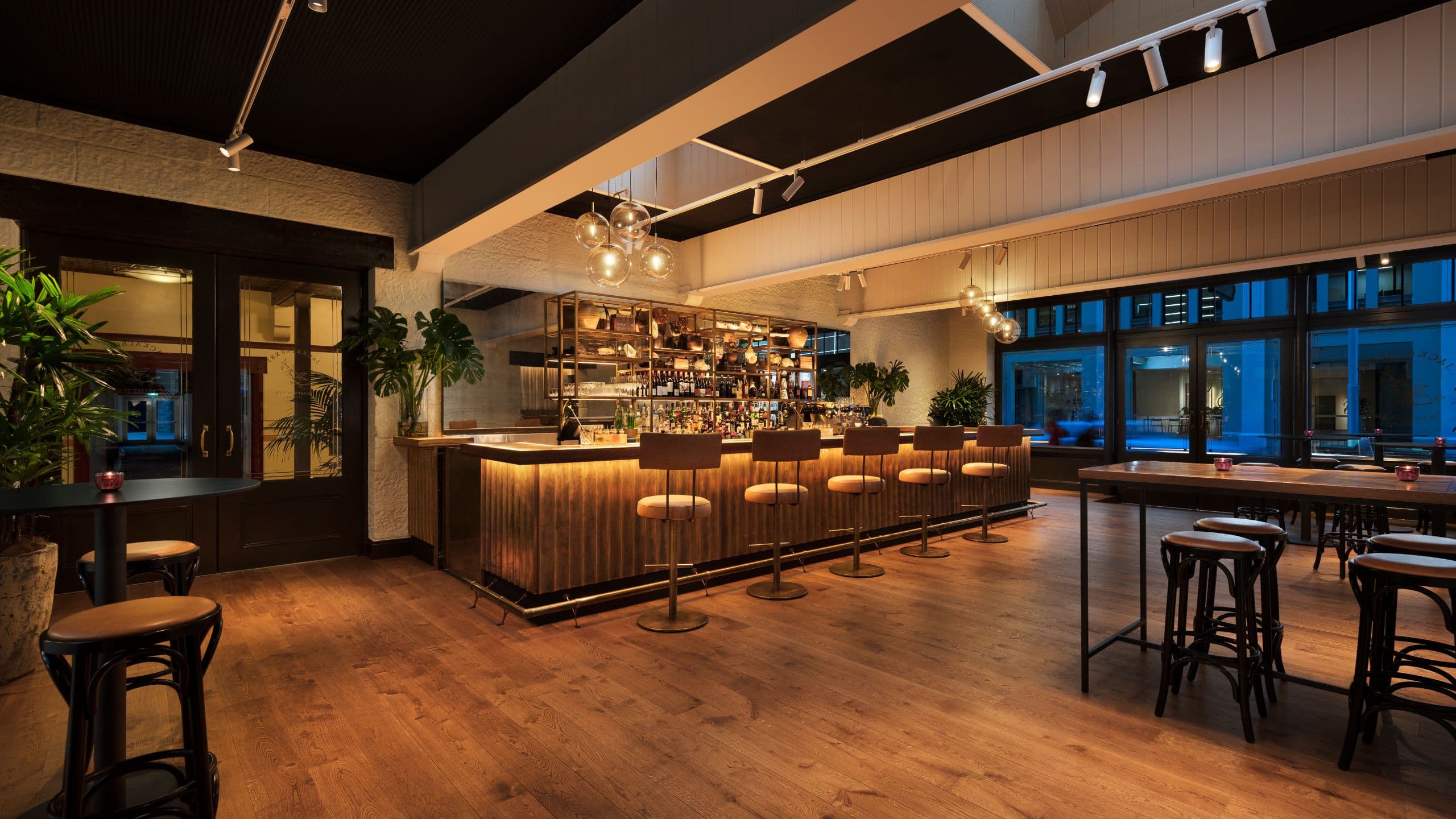 Jackalberry Cocktail Bar
Beyond the bustle of Sydney's inner-city jungle, an adventurer's sanctuary awaits. At Jackalberry, far-flung cultures mingle in a celebration of discovery. Here, the beauty and diversity of our world is reflected in globally inspired dishes, drinks and décor – an idyllic hideaway for wanderers seeking respite.
The Dundee Arms Pub
Dundee Arms has long been a gathering place for sailors and Sydneysiders alike. Since it's opening in 1860 Dundee Arms has been a prominent part of the overwhelmingly industrial maritime suburb, Darling Harbour. Today Dundee Arms is a piece of history, an icon of Sussex Street.
Hyatt E-concierge
Made your reservation? Now, personalize your stay - from scheduling transportation to requesting extra pillows - with Hyatt E-concierge