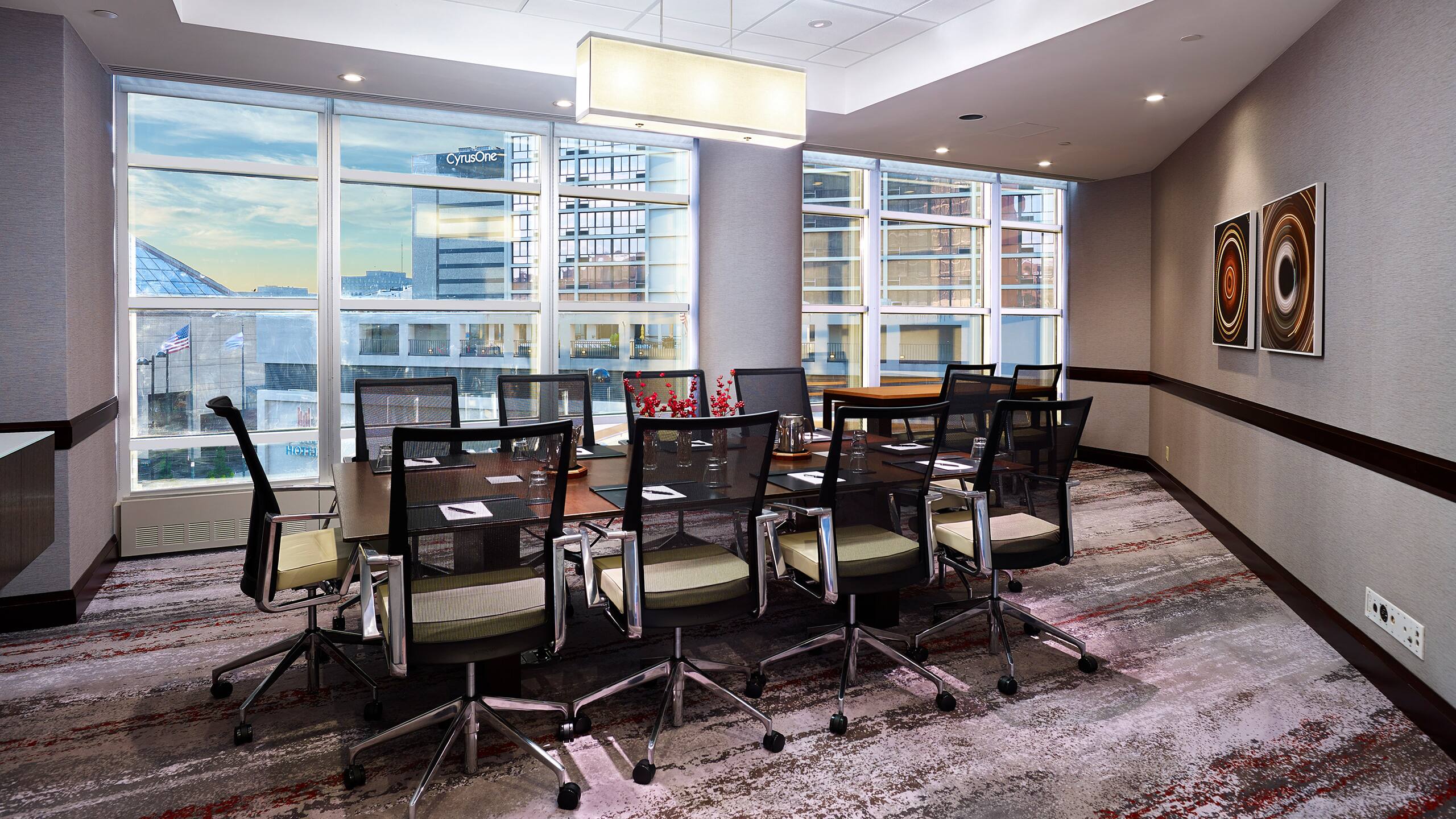 Meetings & Events
Host your next meeting in our downtown Cincinnati hotel, which offers 40,000 square feet of flexible event space, top-of-the-line amenities, creative catering and superior service. Our versatile venues range from intimate boardrooms to expansive ballrooms, all with audiovisual equipment and experts on hand. Guests will find easy access to the Duke Energy Convention Center, which is directly across the street.
Regency Ballroom
Offering 14,219 square feet of elegant interior space, this lavish event space holds distinction as the largest ballroom in Cincinnati. Graciously accommodate as many as 2,000 guests for a reception-style event, 1,800 in a theater arrangement, 1,200 guests for a formal, seated banquet and up to 800 in a classroom-style set-up, or divide it into sections A through G for a variety of flexible, separate event options to host smaller parties from 150 guests.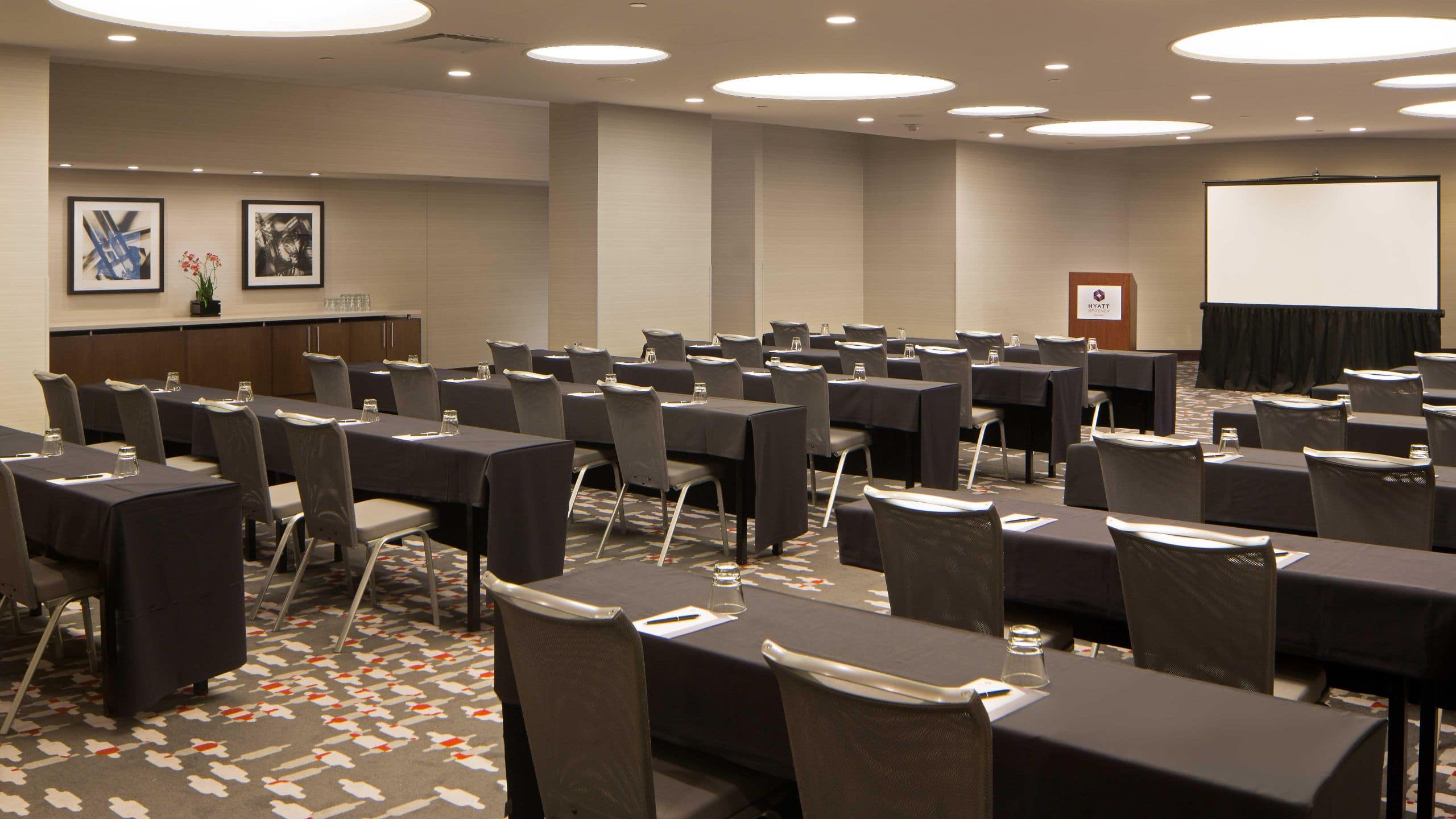 Board of Governors
With 350 square feet of stylish interior, this boardroom accommodates up to 12 VIPs for your important meetings. Confidently entertain your guests with the utmost in privacy, as well as Hyatt's signature service from our dedicated Meeting Concierge and multilingual staff.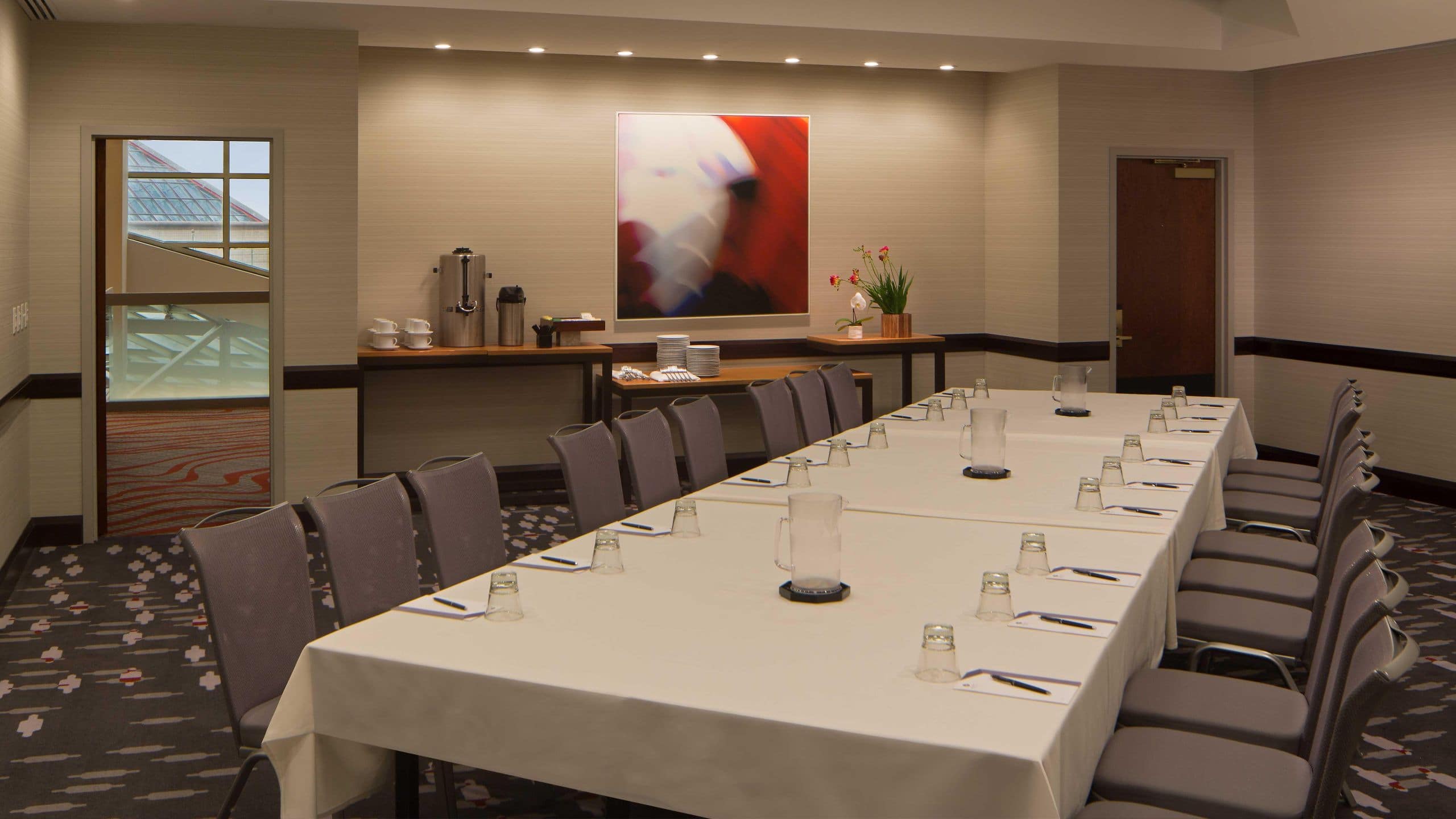 Mountaineer
With 425 square feet of inviting and comfortable interior space, the Mountaineer offers accommodation for 50 at a reception. Feel at ease with a guest list of 30 for a formal, seated banquet, or invite up to 18 to attend your classroom session.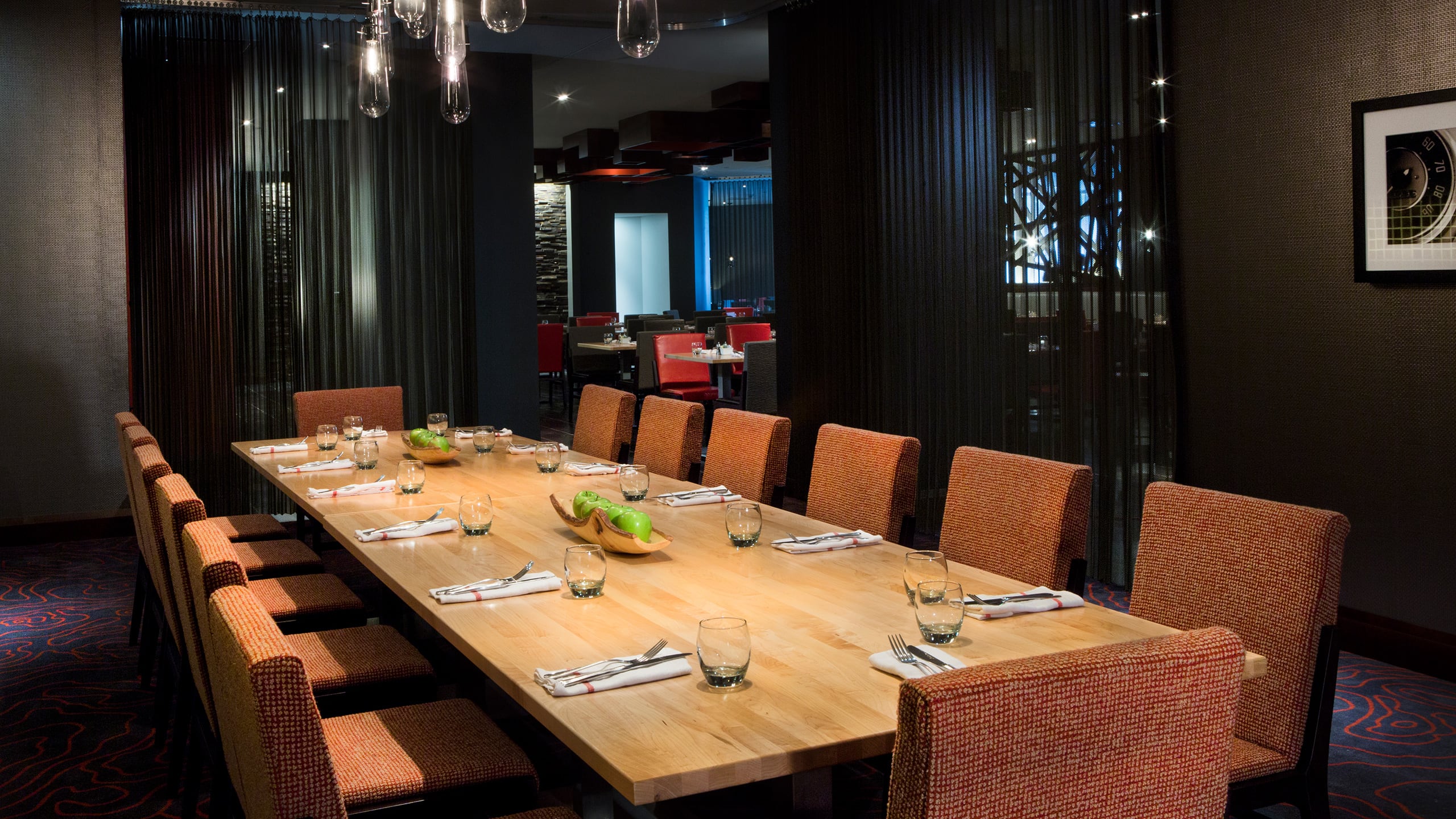 Private Dining Room at the Red Roost Tavern
Host an event in the private dining room, which accommodates up to 14 people for delectable celebrations or elegant rehearsal dinners.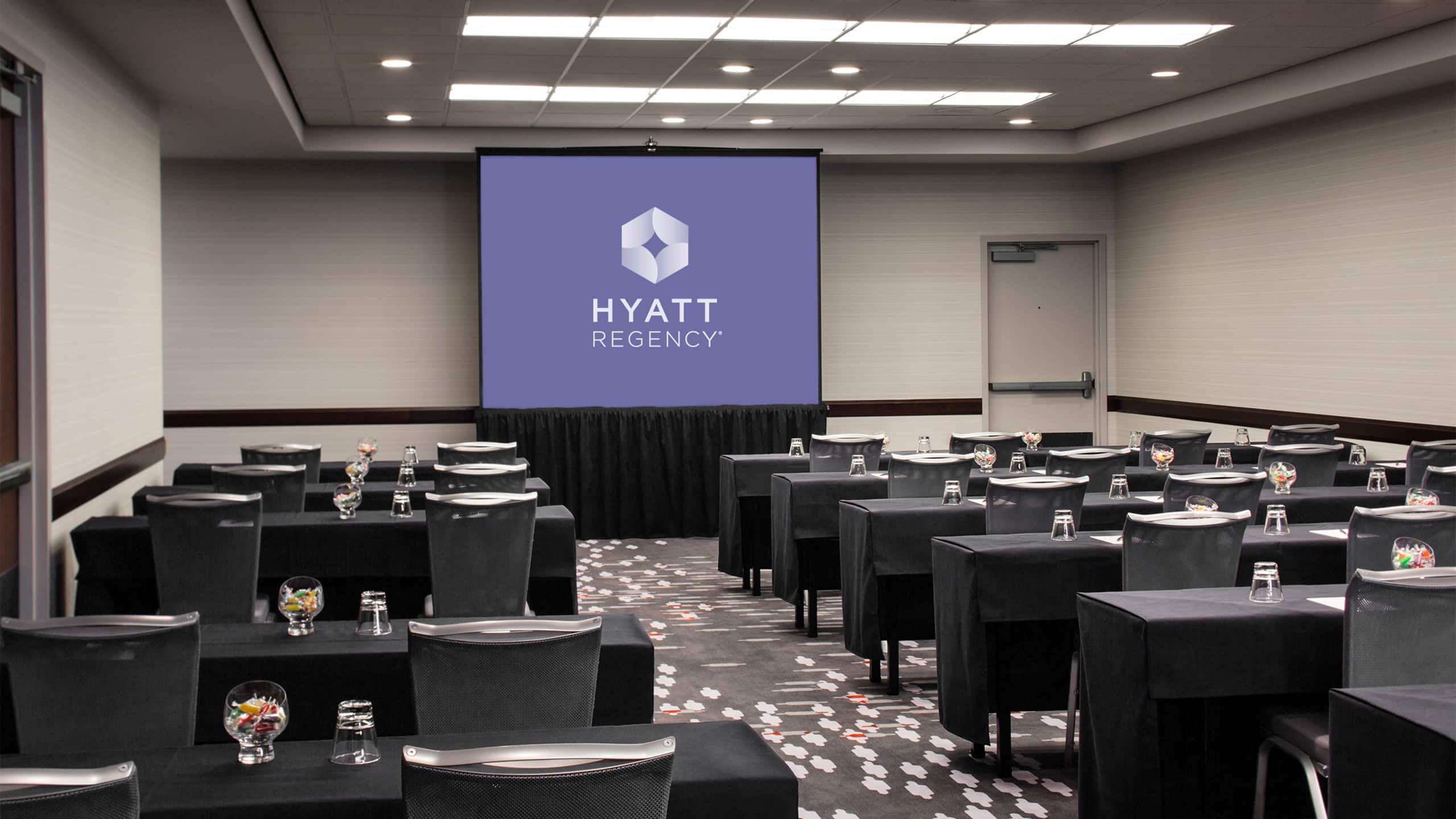 Bluegrass A and B
With 851 square feet and 900 square feet, respectively, the Bluegrass meeting rooms offer enough space to accommodate your small to medium-size Cincinnati events. Host anything from a class on the state of the economy to a reception in these versatile rooms on the third level of our luxury hotel. Bluegrass A will accommodate up to 70 and Bluegrass B will accommodate as many as 80 guests for reception-style events.
Hoosier A & B
Boasting 412 and 550 square feet respectively, the Hoosier Event Rooms offer spacious elegance for your small to mid-sized Cincinnati events. Graciously accommodate a guest list of 55 to your receptions in these venues.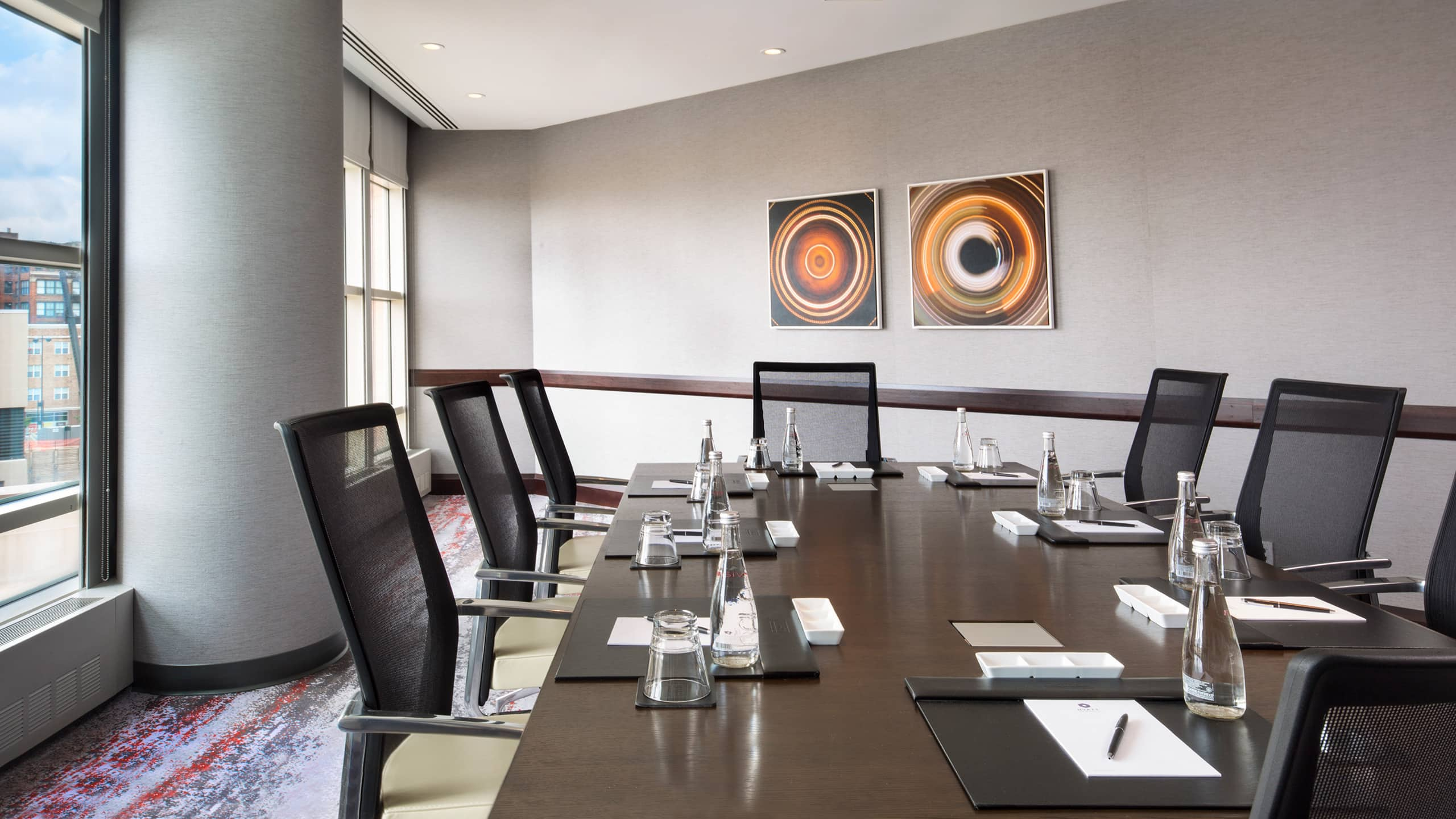 Board of Directors
This boardroom offers 350 square feet of interior space and elegantly accommodates 12 VIPs for your downtown board meeting.
Foyer
The fourth-level foyer offers over 2,680 square feet to accommodate the overflow from your meetings and events.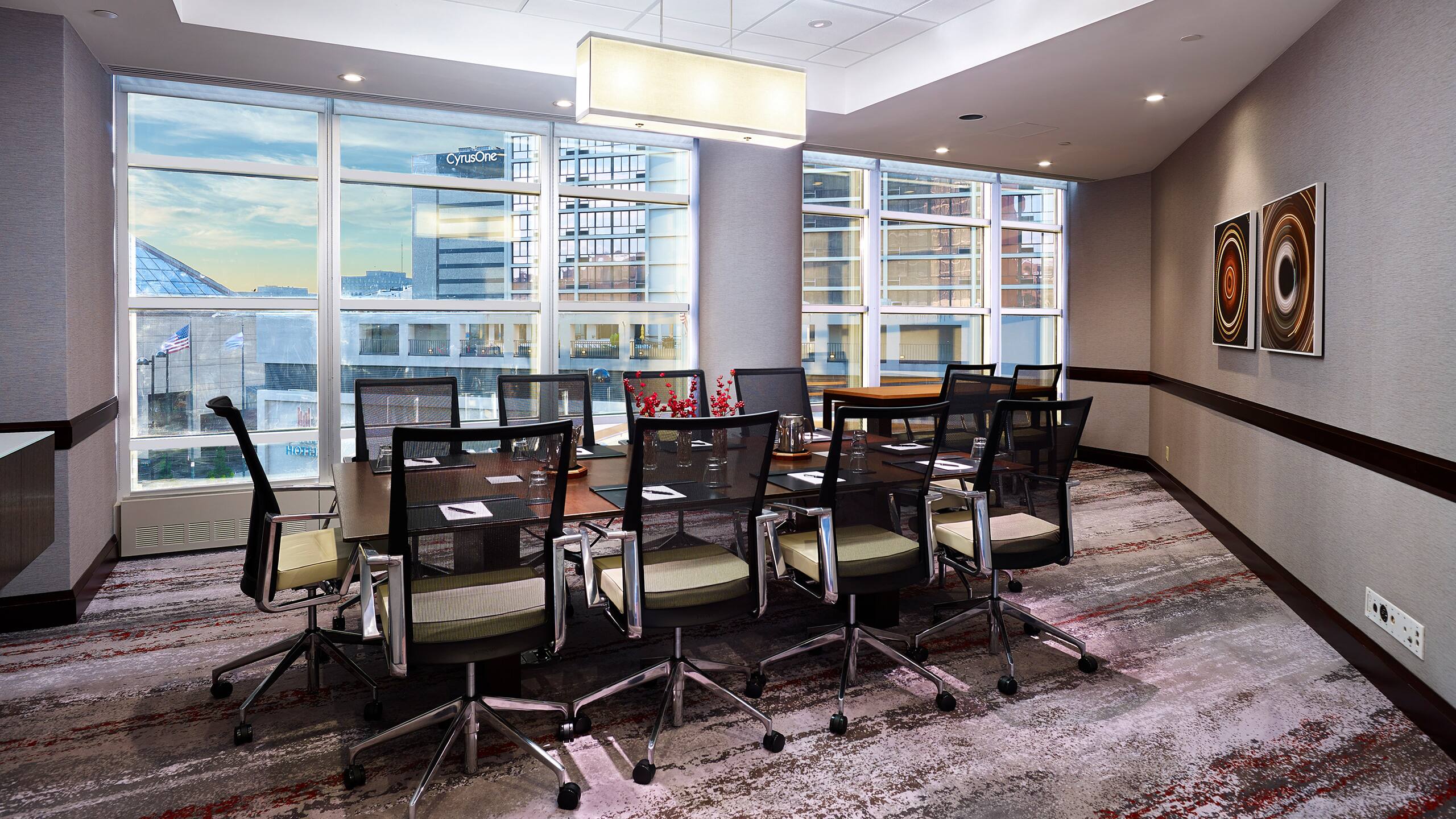 Wildcat Room
With 1,301 total square feet, this unique space is a perfect office or space for smaller gatherings. The space features four individual offices that range in size from 143 to 340 square feet and a common area that is 480 square feet.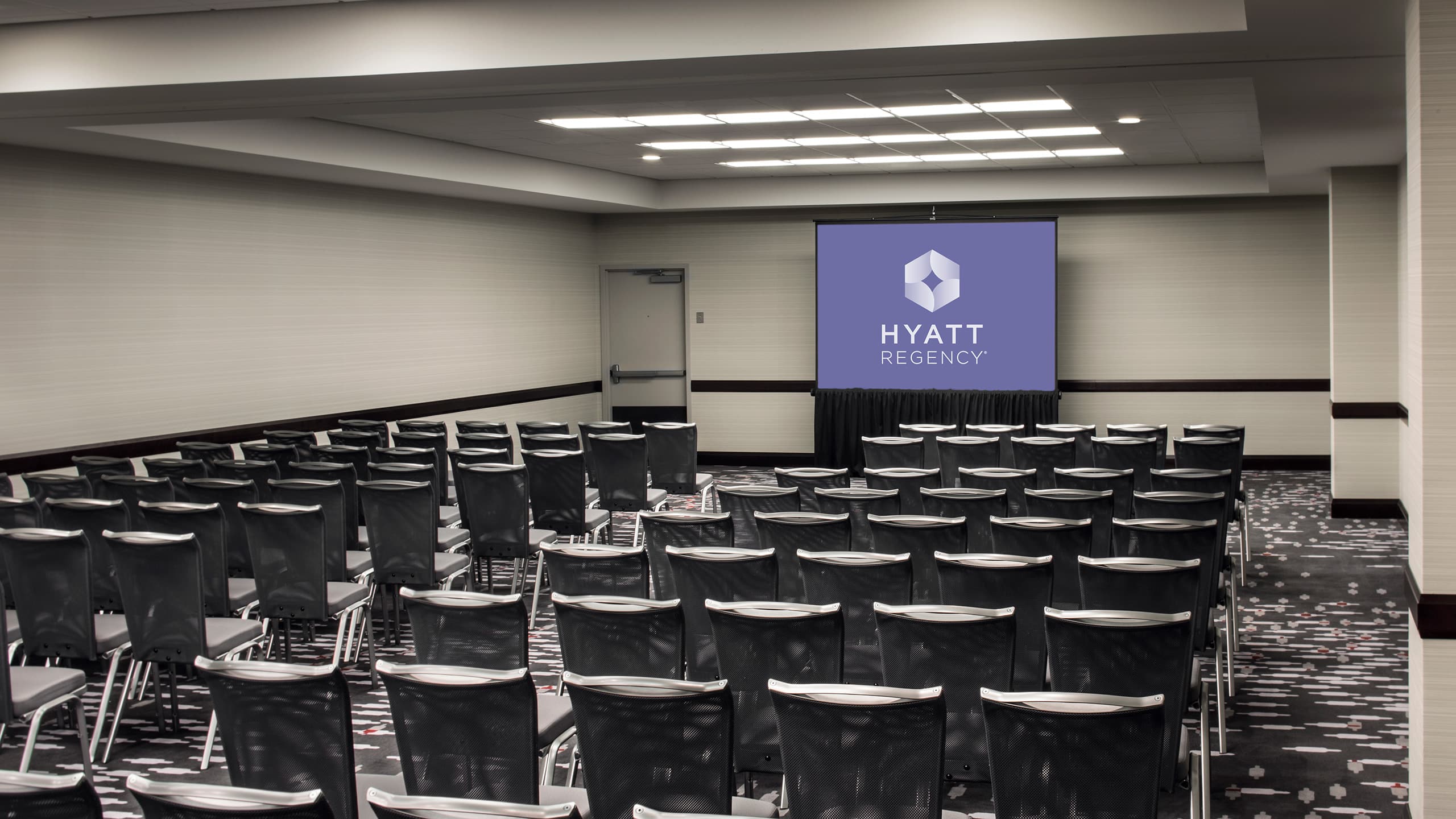 Buckeye Room A and B
With 962 square feet each, these meeting rooms offer gracious accommodation for up to 100 guests at a reception. Set the rooms up as classrooms and they will accommodate an attendee-list of 50. Invite 60 guests to a formal seated banquet to celebrate the launching of a new division or to say farewell to a colleague in Cincinnati style.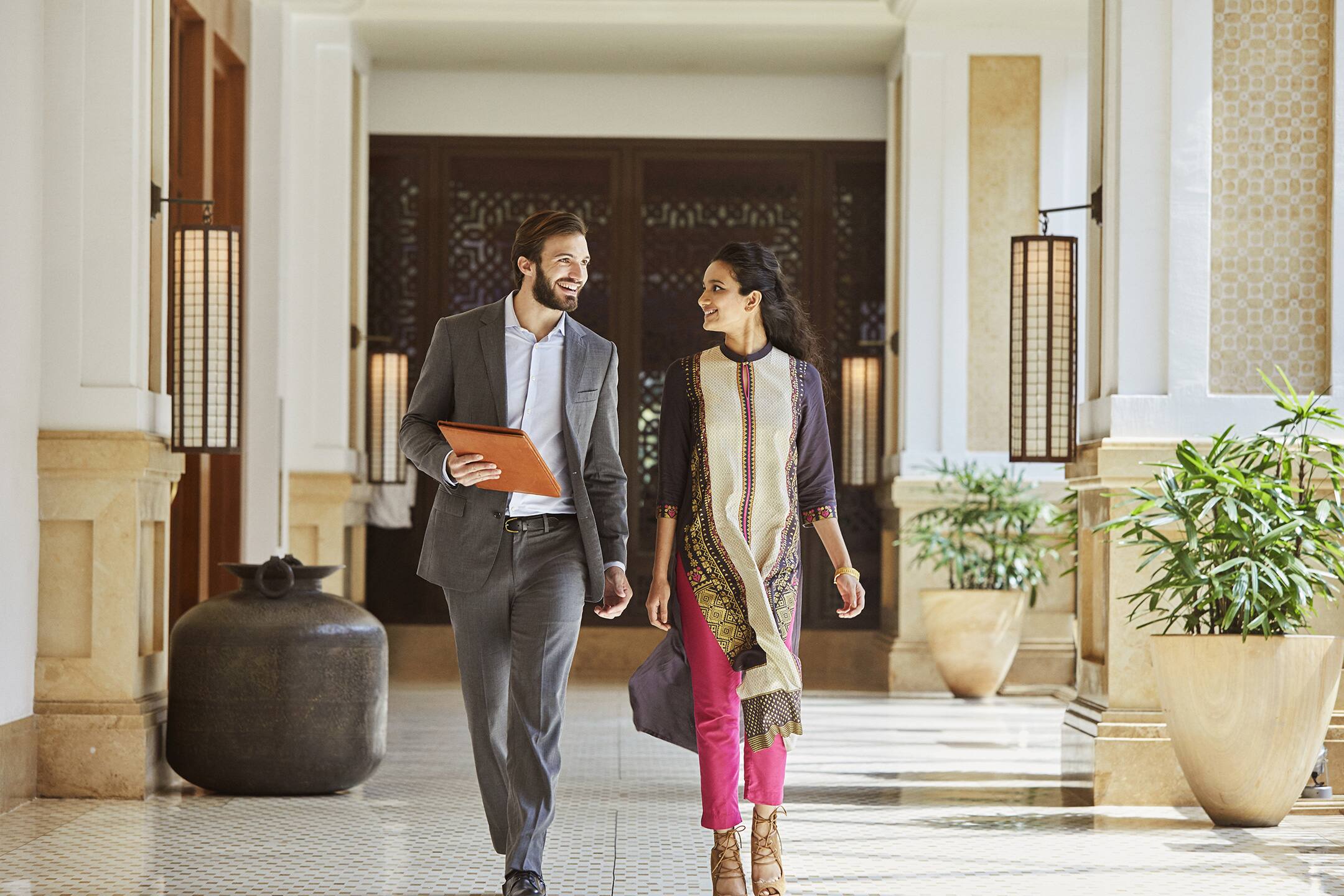 Fourth Level Meeting Spaces
With approximately 600 square feet of stylish interior space, this meeting room will accommodate up to 55 guests at a reception or 40 for a formal banquet.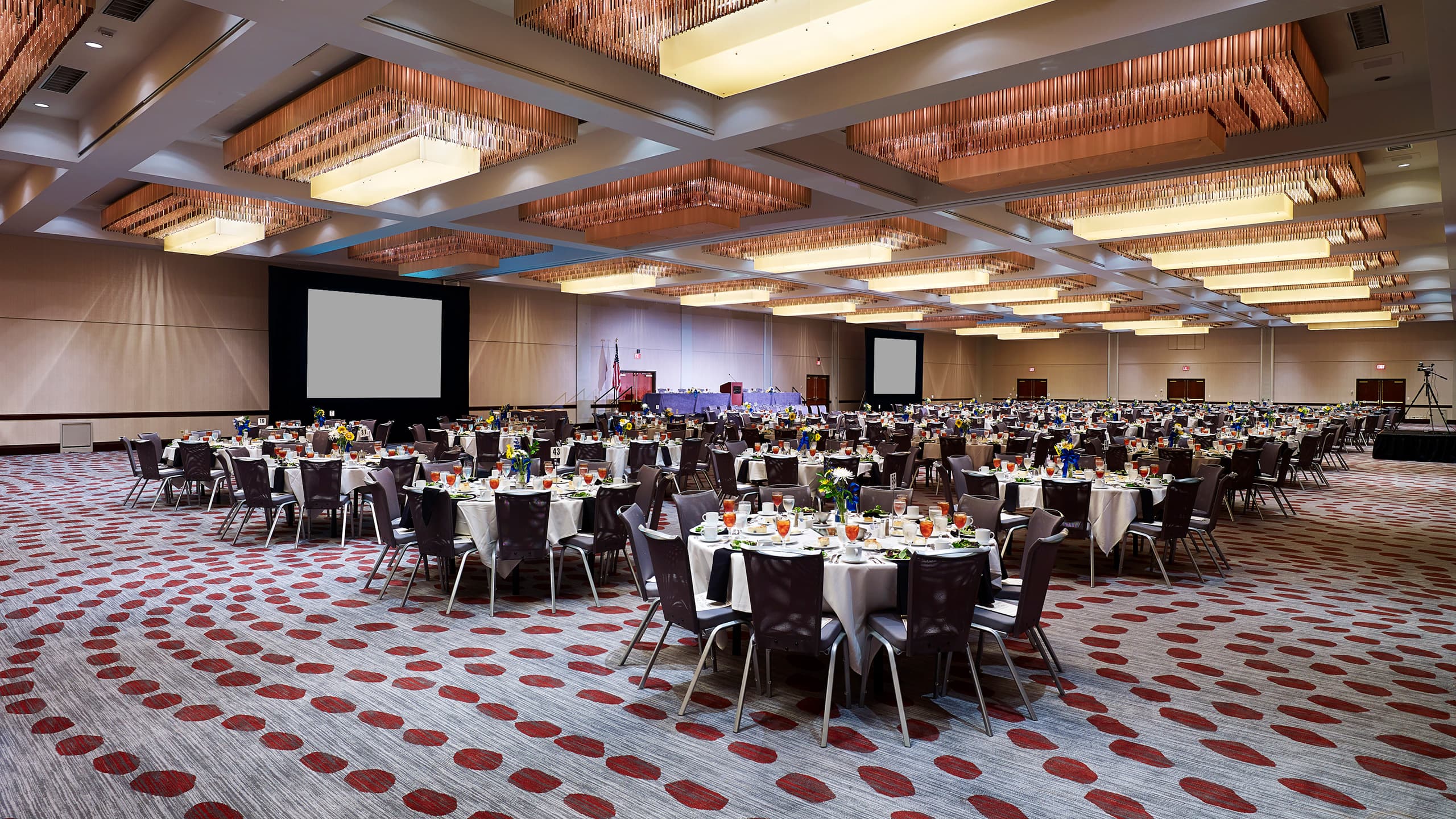 Ballroom foyer
With 7,700 square feet of spacious elegance, this foyer provides ample space to accommodate as many as 1,000 guests for a reception. Use it as overflow space for your ballroom event, or as an exceptional venue in its own right.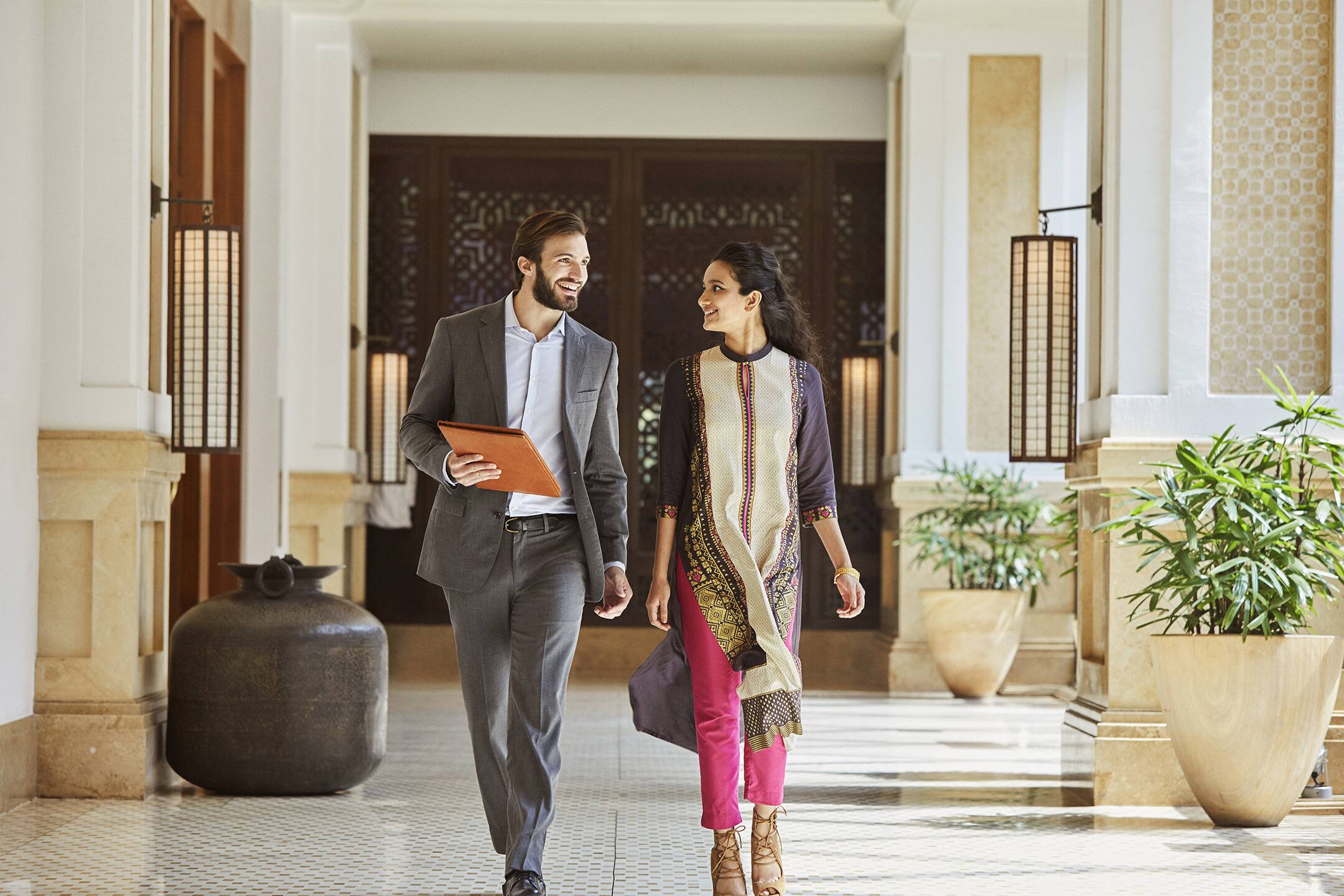 Findlay's
A brand new meeting room added during the hotel's $23 Million+ renovation, this 3,500 square foot room features windows overlooking the streets of Downtown Cincinnati. A perfect space for a reception, dinner, meeting or exhibits. This room accommodates 100 guests for dinner or 150 for a reception.
Catering
Make a lasting impression on your guests when you host your event at Hyatt Regency Cincinnati. From coffee breaks to banquets, your attendees will be delighted by our delicious offerings. Relying on years of experience and in-depth culinary training, our executive chef oversees a team accustomed to producing the finest foods and presenting them with artistic flair. And you can treat your guests to excellence with our exclusive Hyatt service Personal Preference Dining, which allows them to select their own entrée at your function.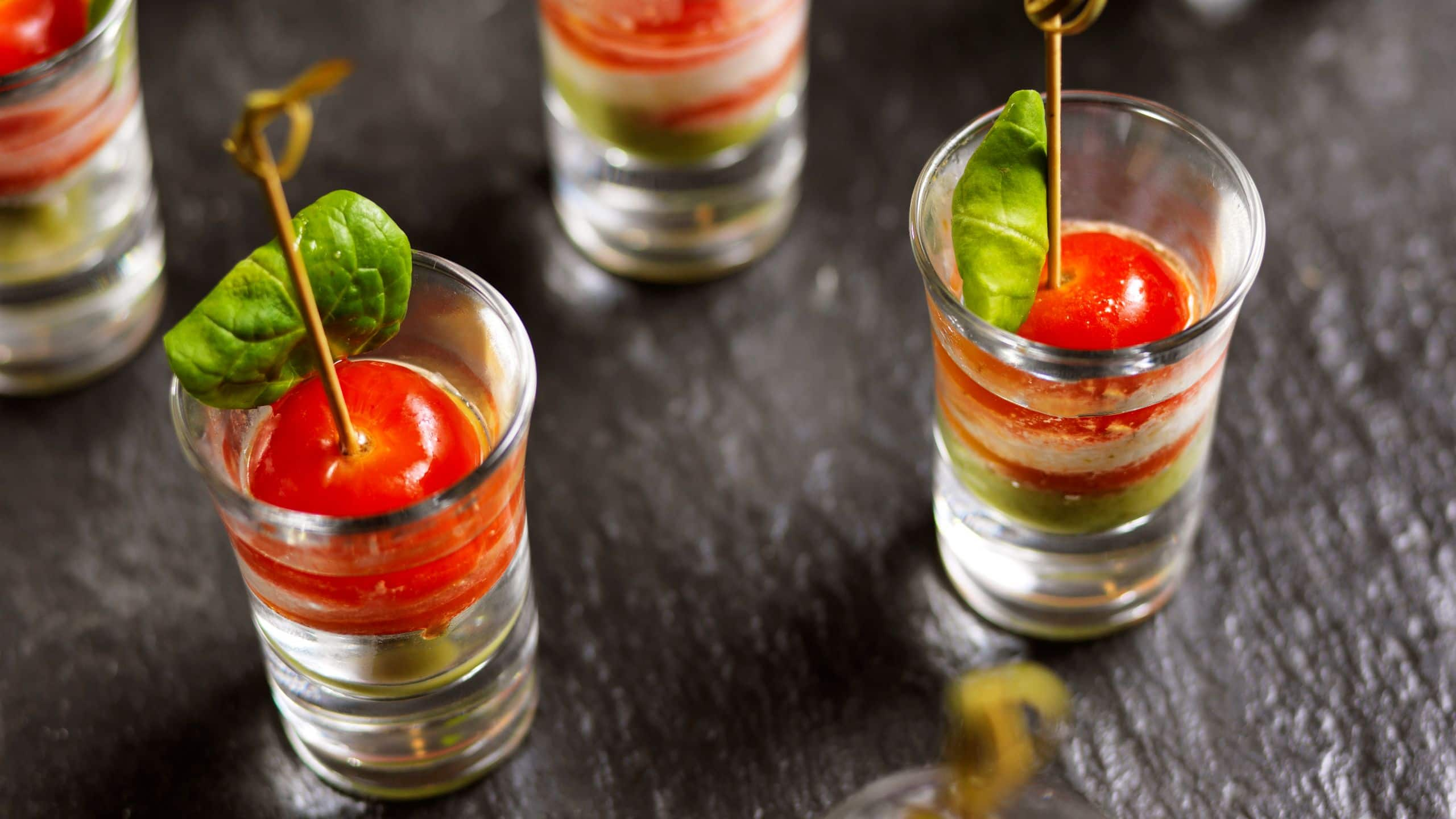 Contact Us
Let's start the planning process. Contact us for more information or to schedule an appointment.