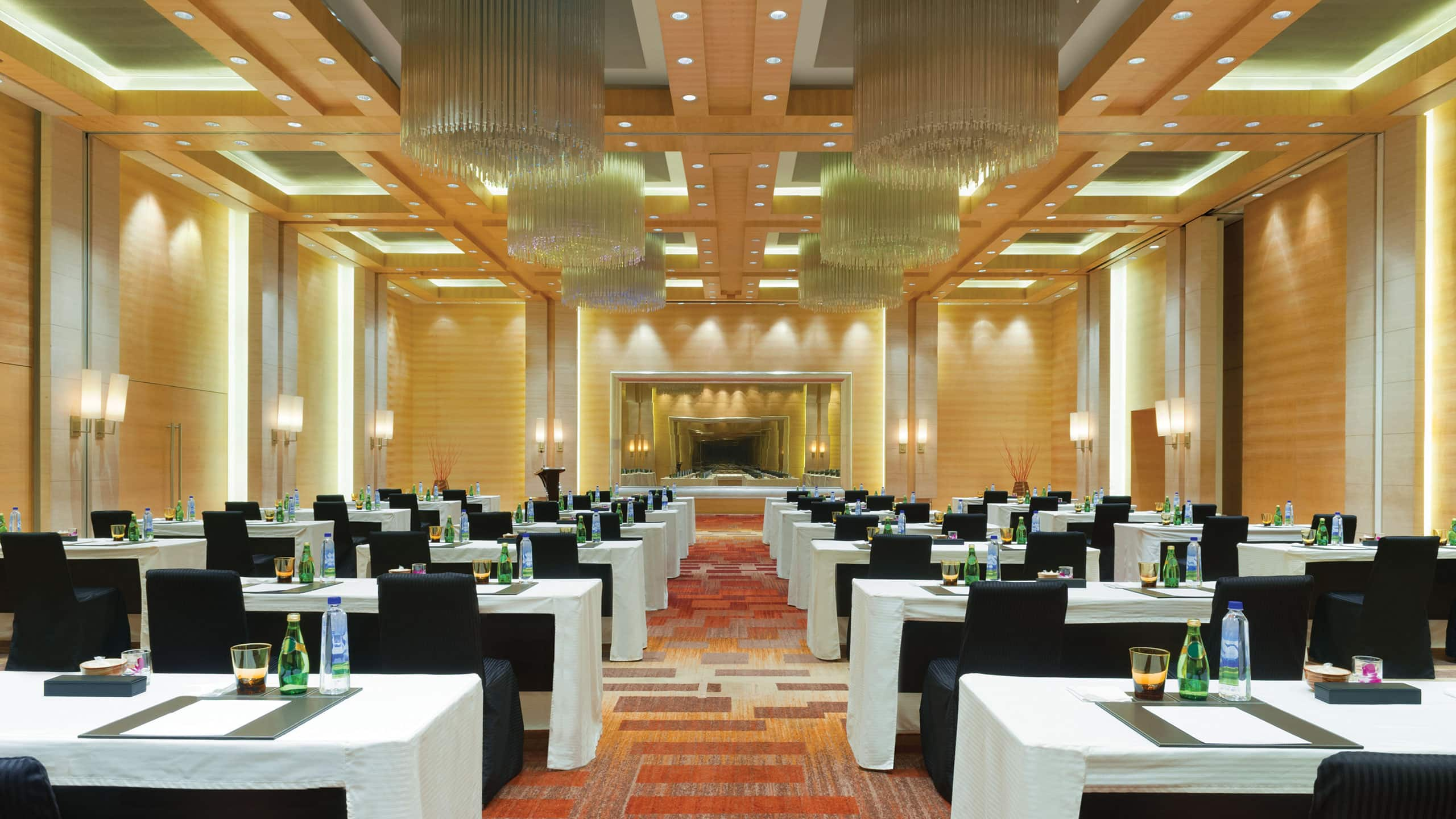 Meetings & Events
Hyatt Regency Chennai offers contemporary meeting and event facilities with over 1,900 square metres of function space, including multiple breakaway rooms, studios, ballroom and outdoor spaces. Located in the heart of Chennai at Anna Salai, it is ideal for group meetings, product launches, corporate meetings and more. The hotel's prime location to the airport, its 325-room inventory and spacious underground parking makes it convenient for all types of meetings.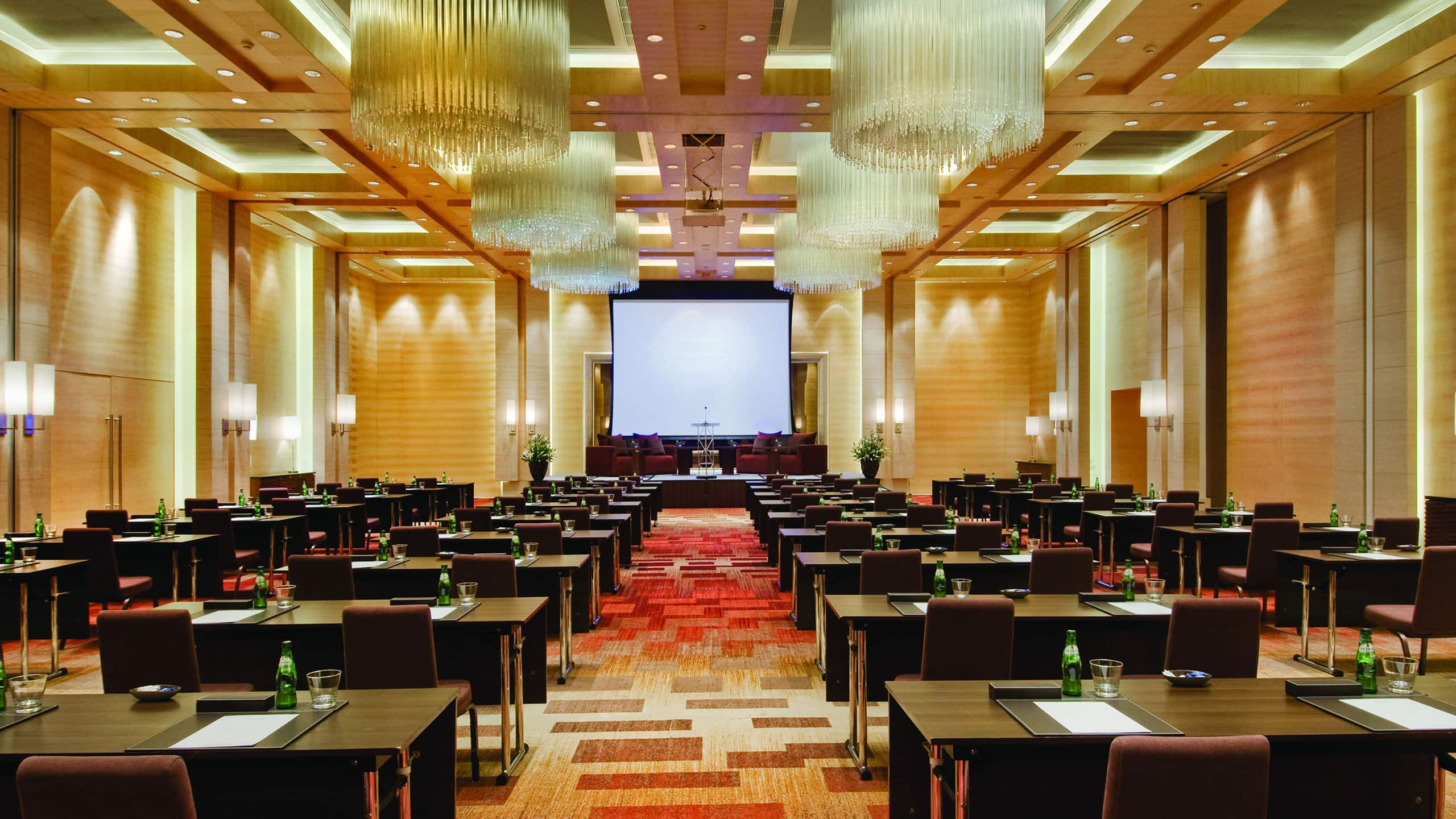 Regency Ballroom
The 434-square-metre, pillar-less ballroom with an 18-foot ceiling is divisible into two soundproof sections. The ballroom can be accessed from the entrance of the hotel and has a spacious pre-function area of 391 square metres. Beautifully done with contemporary chandeliers dotting the ceiling, the ballroom is a visual treat. The venue is designed to host elegant sit-down dinners, corporate conferences, seminars, product launches and more. Please visit the photo gallery to see photos and a 360-degree tour of this space.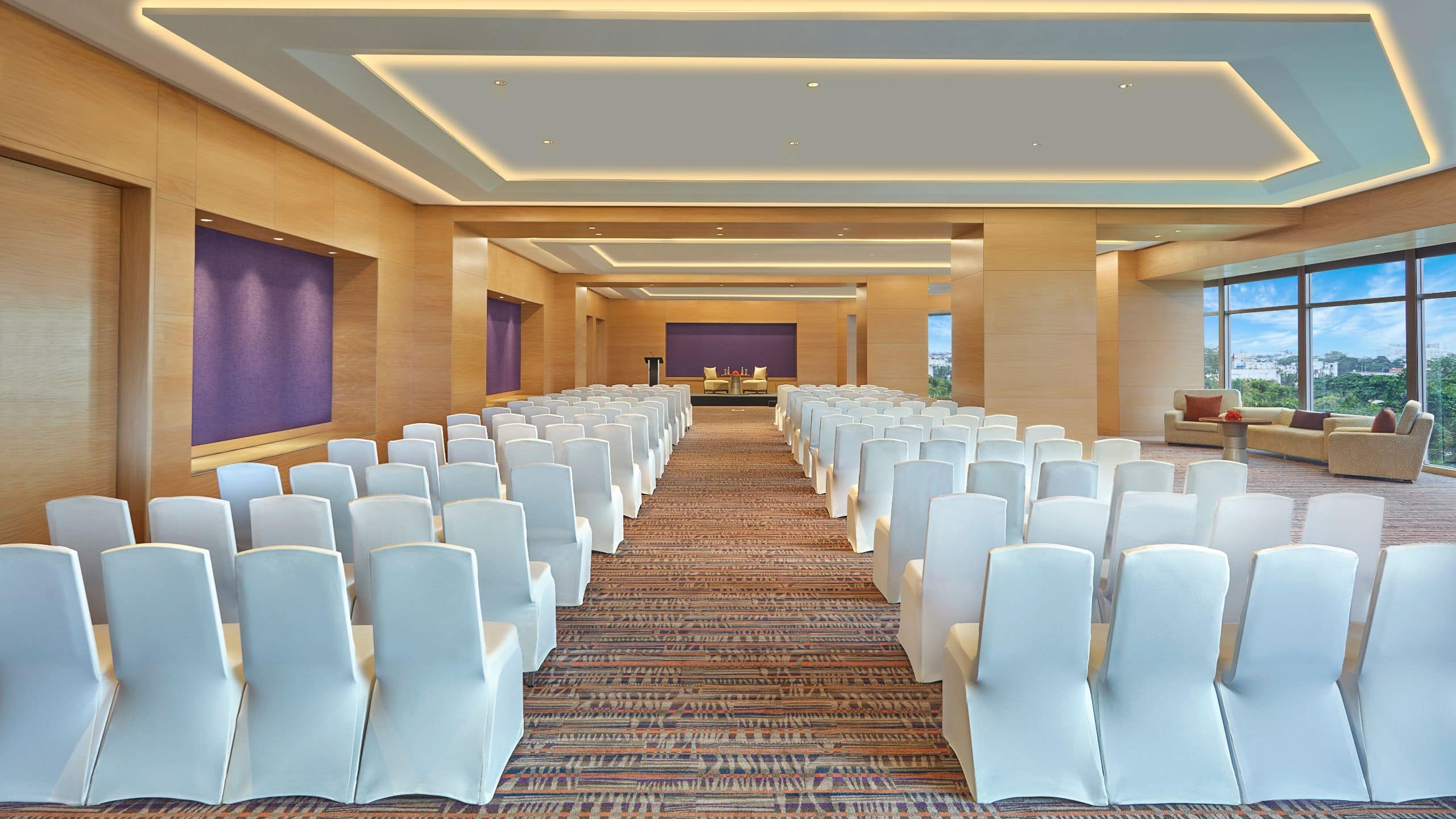 Abbotsbury
At 413 square metres, this spacious venue on Level I can accommodate up to 450 guests. Illuminated by daylight and connected to a well-designed studio space, the hall is ideal for social gatherings, conferences, seminars or training sessions. Guests can use the glass elevator at the entrance, designed specifically for direct access to the venue.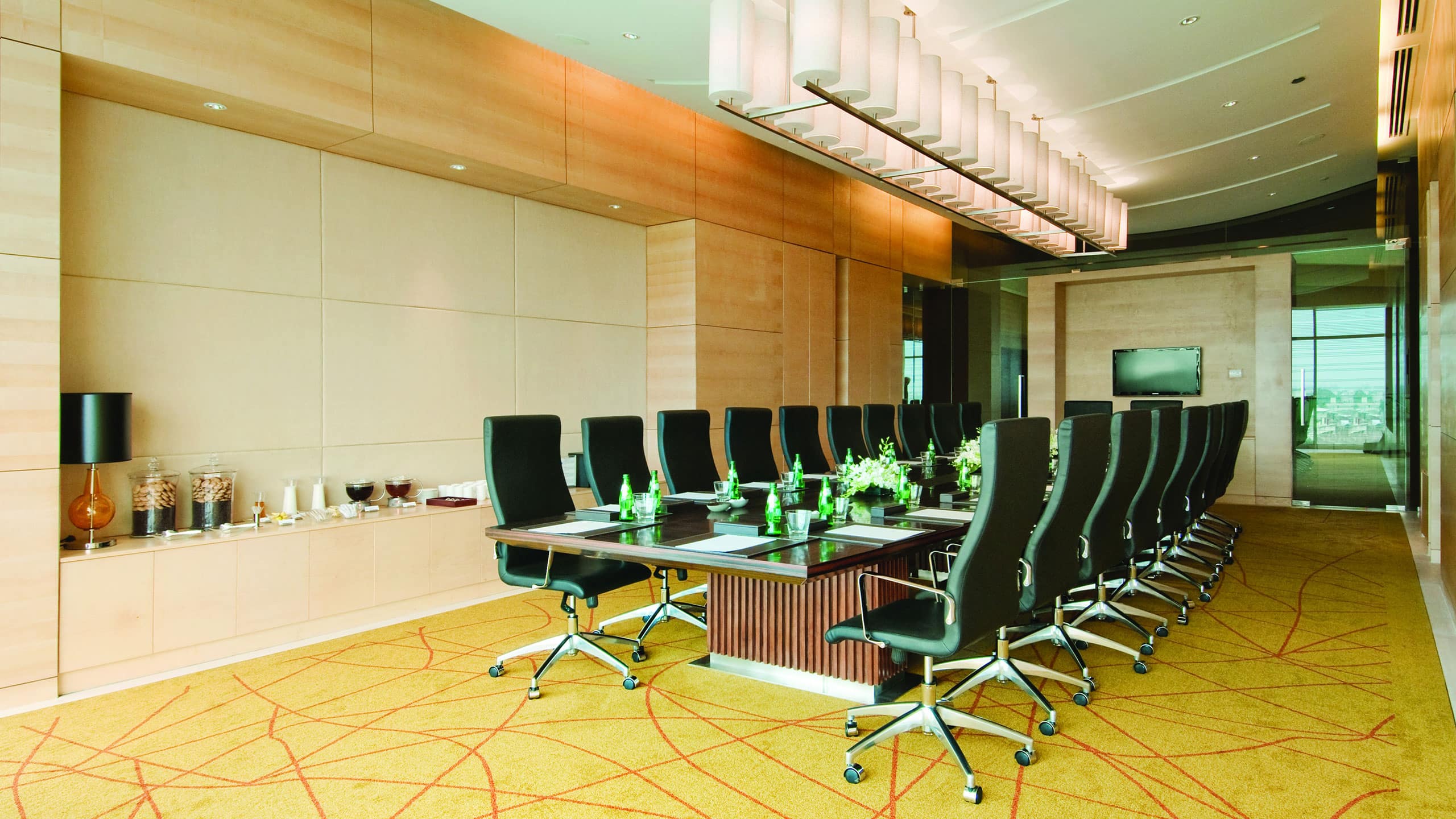 Studios
The three studios are 72 square metres in size, illuminated by natural daylight. The well-appointed studios, on Level I where most of the hotel's event spaces are located, are ideal for breakaway sessions and can be directly accessed from the entrance. The studios can accommodate 25–65 people each.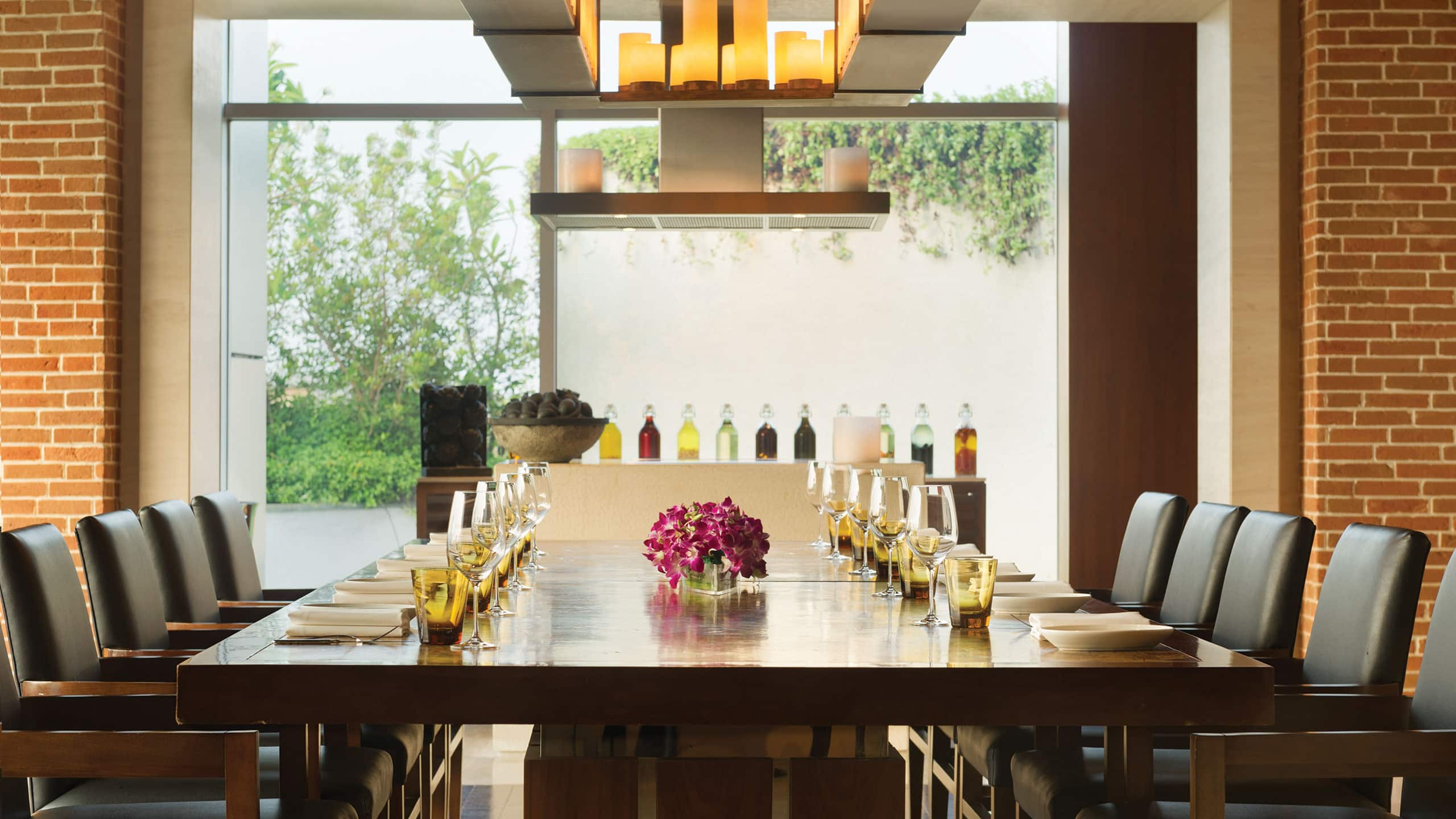 Boardroom
Studio III located on Level I is 67 square metres in size and is equipped with the latest audiovisual equipment. The boardroom can accommodate approximately 20 people.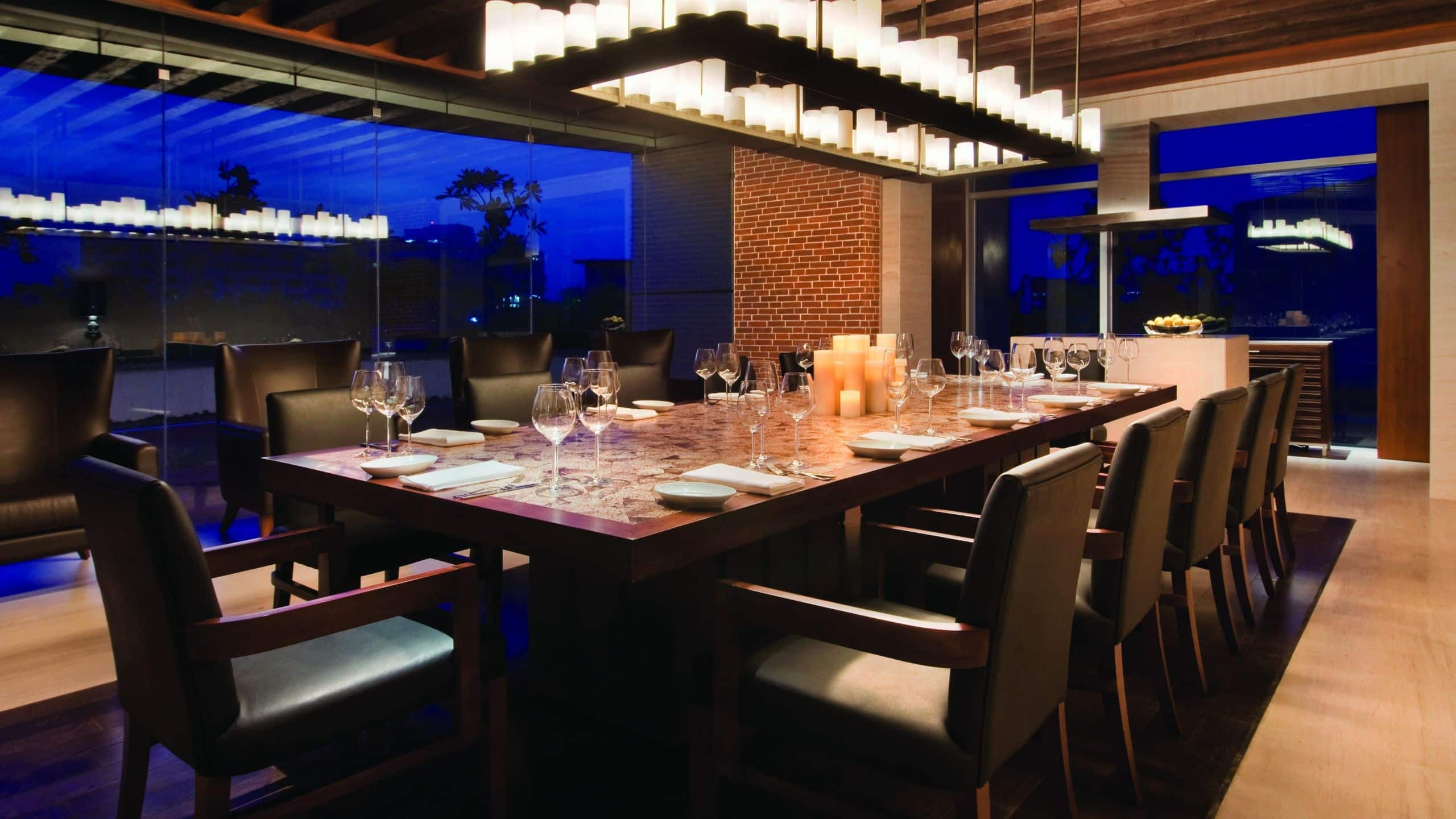 Private Dining Room
With attached terrace space and warm ambience, the private dining room is ideal for private events or themed celebrations. It is located in Focaccia at the Lobby Level. Please visit the photo gallery for photos and a 360-degree tour of this space.
Poolside
The poolside, surrounded by pergolas and lush greenery, is perfect for small gatherings that require outdoor settings, like barbecue parties, sundowner parties, themed celebrations and special events. Please visit the photo gallery as well as 360-degree tour of this space.
Catering
From corporate or social events to small or medium-size parties in a personal home, office or outdoor location, every occasion can be tailor-made with Hyatt Regency Chennai's expert banquet team. The hotel offers an exciting range of themed banquets with menus that complement the event and are pure gastronomic delights. The banqueting team can assist with the planning of the entire event, from menus to event specifications to providing experienced chefs and waiters.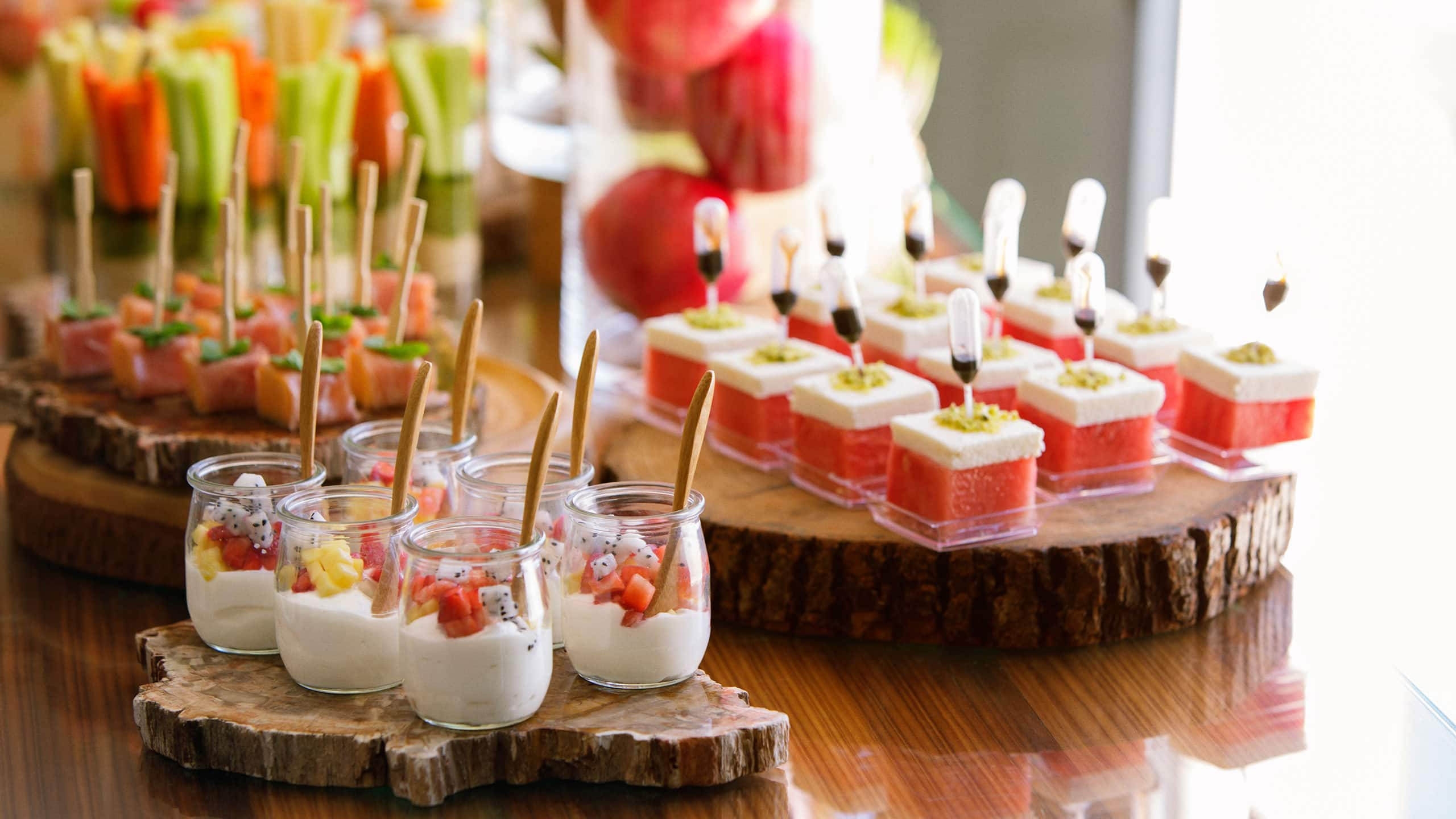 Contact Us
Let's start the planning process. Contact us for more information or to schedule an appointment.