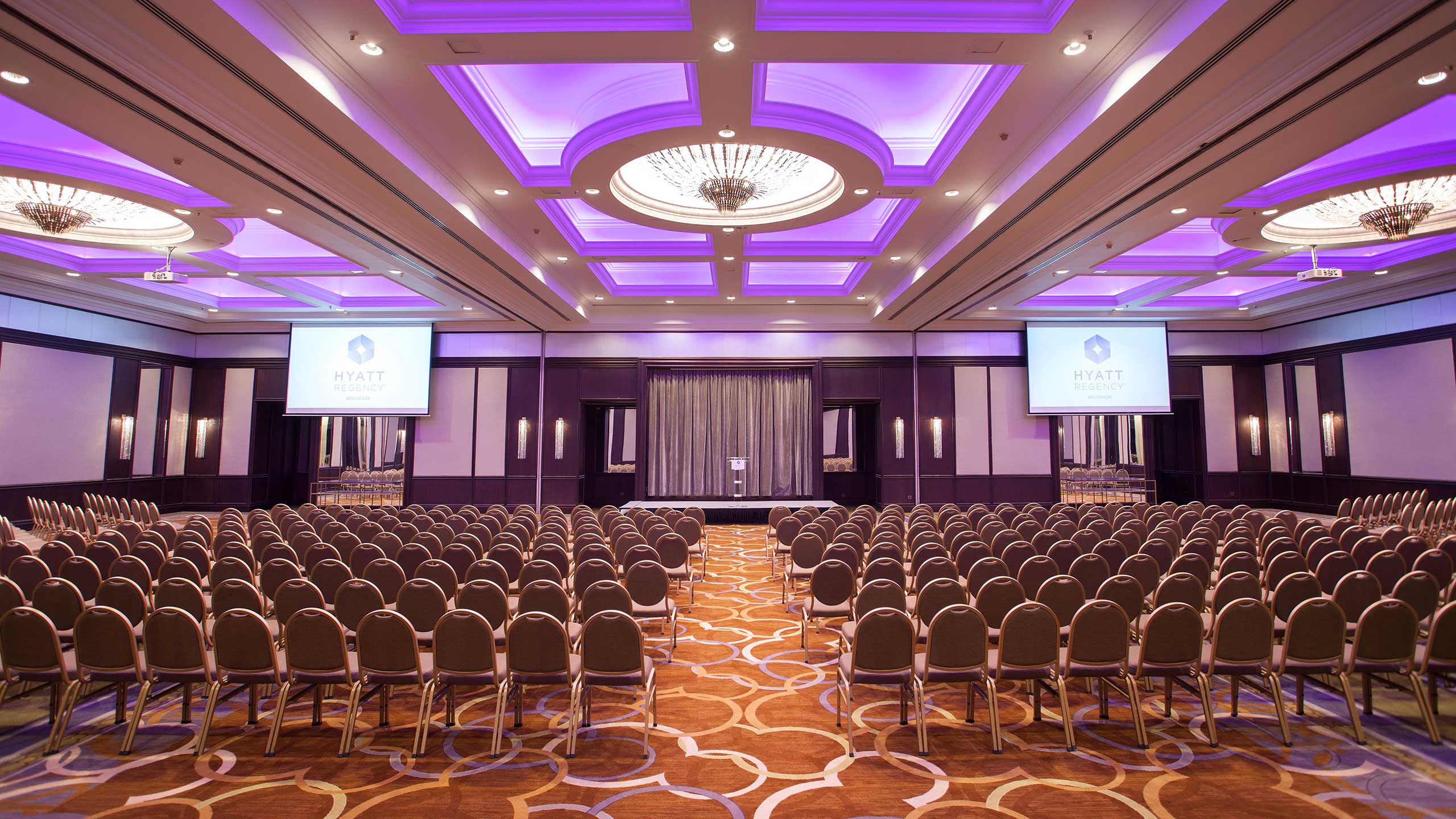 Meetings & Events
Our hotel offers venues for business meetings, conferences and weddings. Spacious, elegant and well-equipped meeting rooms, coupled with attentive and highly professional staff, have made Hyatt Regency Belgrade one of the leading venues in town for successful events of all kinds.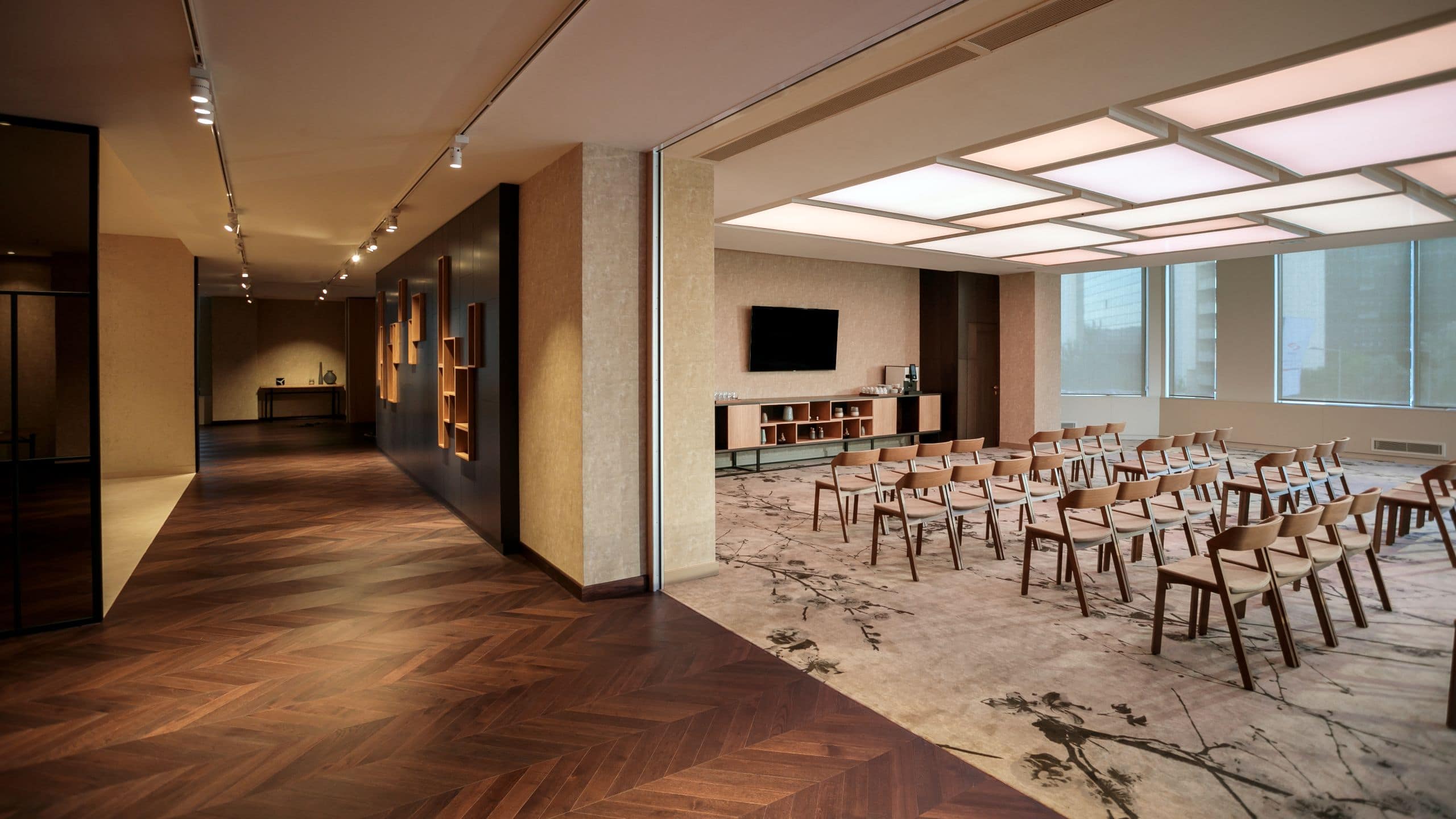 Studio
Studio represents a perfect combination of a technologically equipped and multifunctional space intended to fulfill all needs. With its 460 m2 area and a daylight filled modern environment, it can accommodate up to 140 guests sitting and 200 guests standing.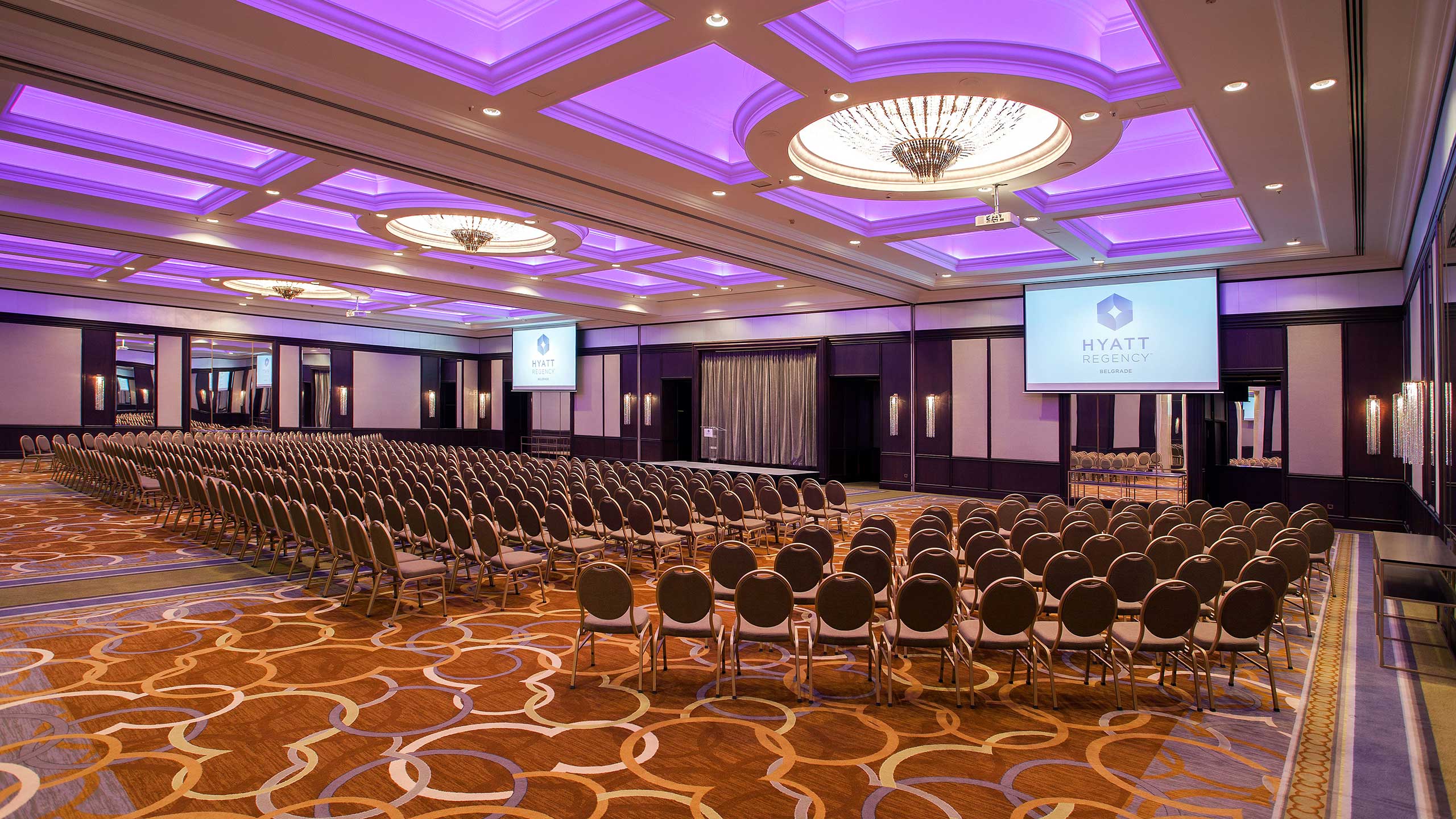 Crystal Ballroom
The Crystal Ballroom is one of the finest venues in town. Its total area measures 558 square meters, with a maximum seating capacity of 600 guests. It may be partitioned into three self-contained halls for smaller gatherings of up to 150 people in each space.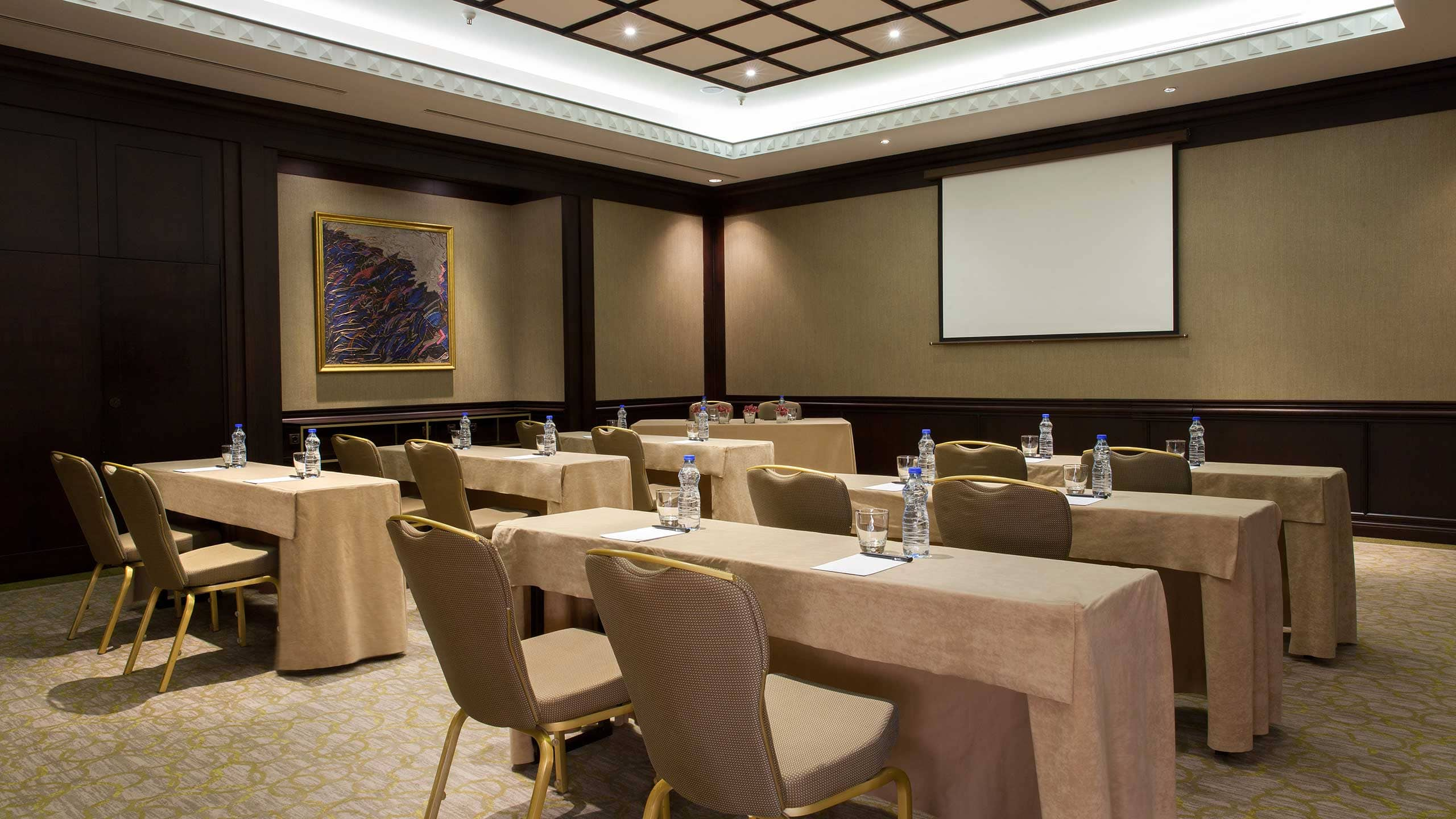 Belgrade and Budva
These flexible rooms can be combined to accommodate a maximum of 135 guests or may be divided into two separate units for smaller events.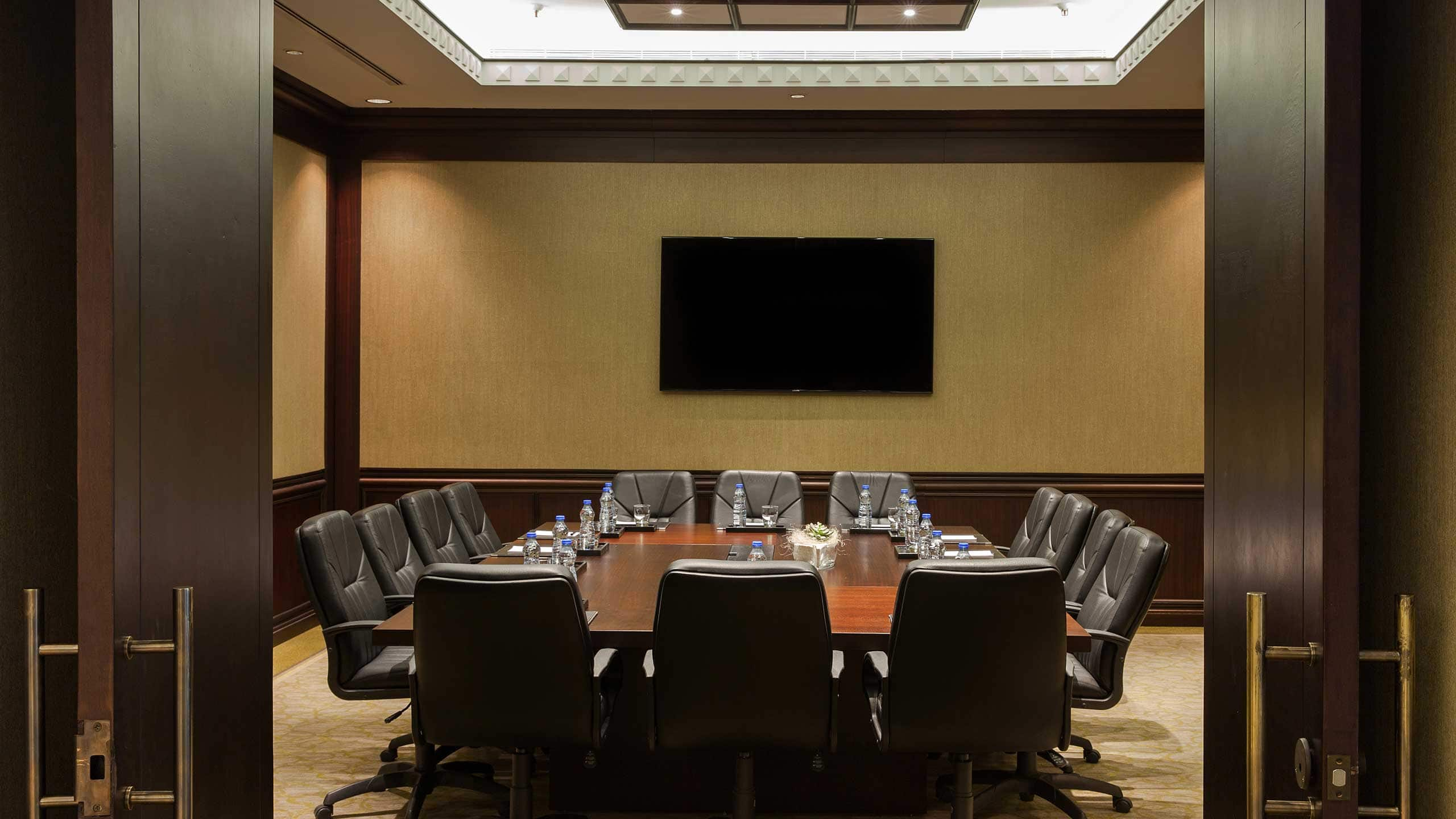 Kalemegdan
Kalemegdan measures 5.7 by 7.7 meters / 18.7 by 25.2 feet (44 square meters / 474 square feet) and can accommodate up to 27 guests reception style, 28 theatre style, 12 classroom style, 17 U-shape style and 12 banquet style.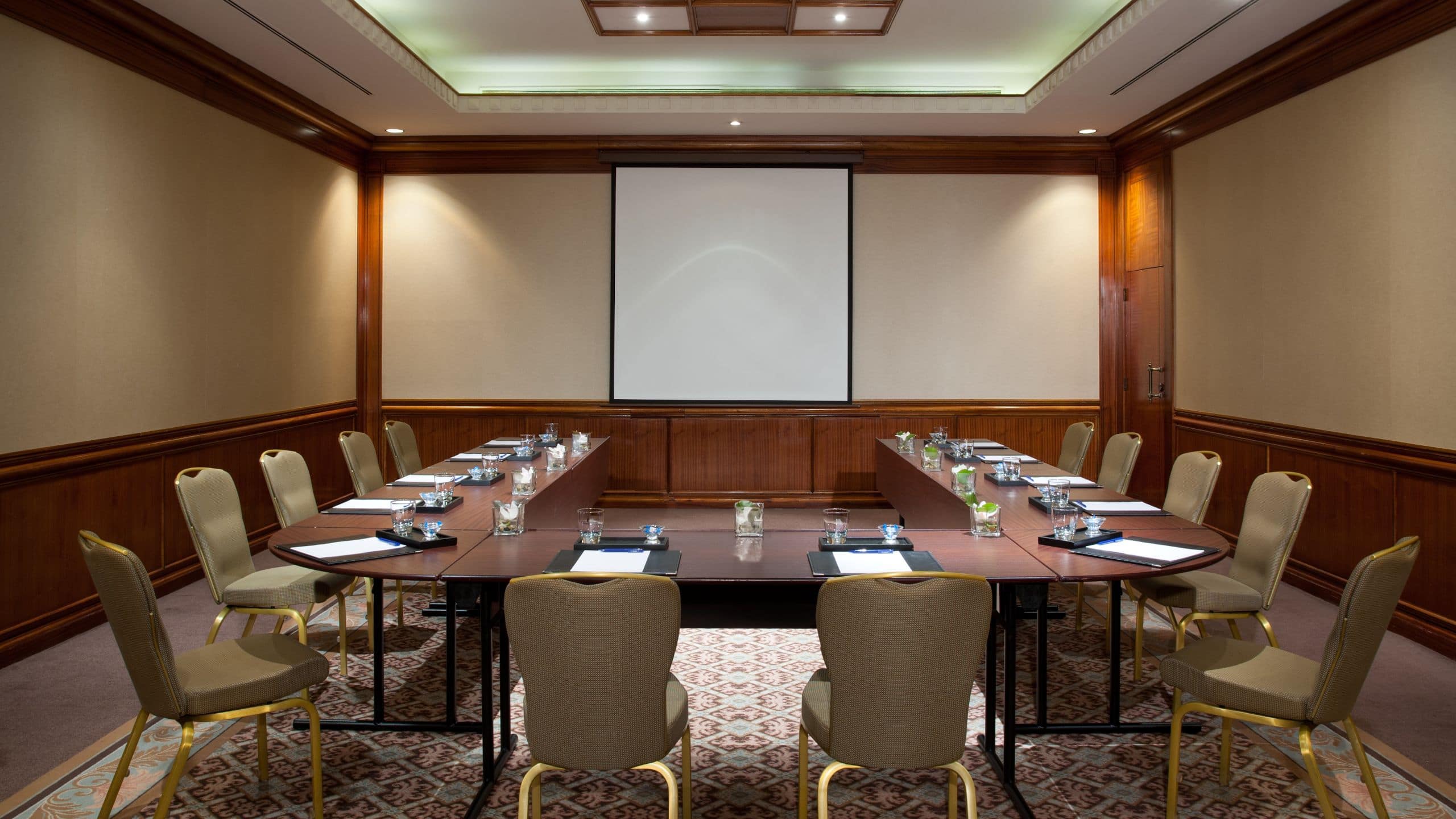 Kopaonik
This room is suitable for smaller gatherings, measuring 6.4 by 7.9 meters / 21 by 25.9 feet (51 square meters / 549 square feet), and can accommodate up to 30 guests reception style, 36 theatre style, 27 classroom style, 17 U-shape style and 20 banquet style.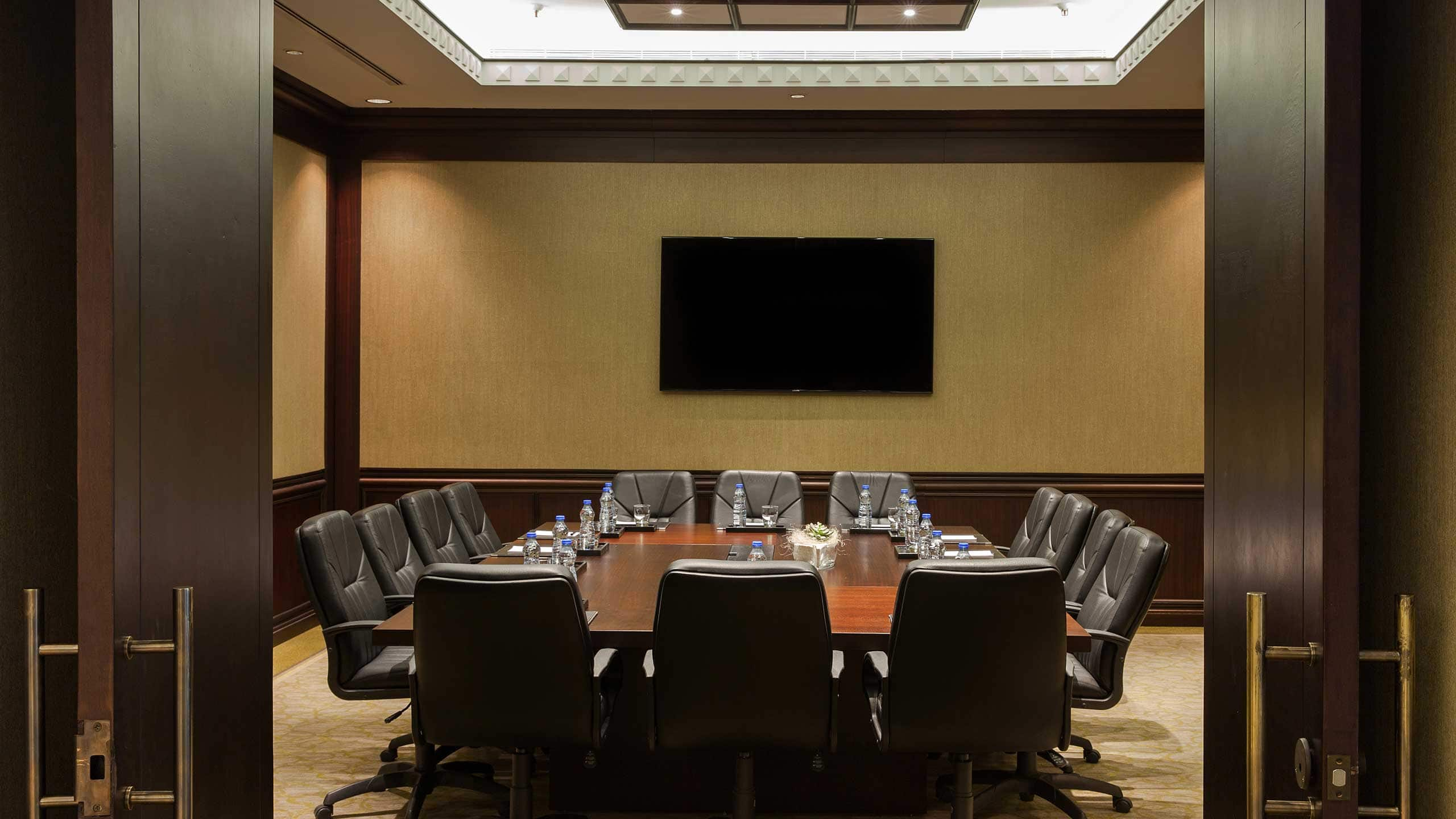 Boardroom
The Boardroom is the ideal spot for roundtable business meetings for 12 people and measures 5.7 x 6.6 meters / 18.7 by 21.6 feet (38 square meters / 409 square feet).
Catering
Hyatt Regency Belgrade proves the perfect setting for every occasion, and we strive to exceed customer expectations when organizing conferences, meetings and private functions. We offer innovative cuisine and professional service, and we can organize your function at the location of your choice. Whether for gala dinners, corporate functions, incentive parties or private events, Hyatt Regency Belgrade provides professional and creative services.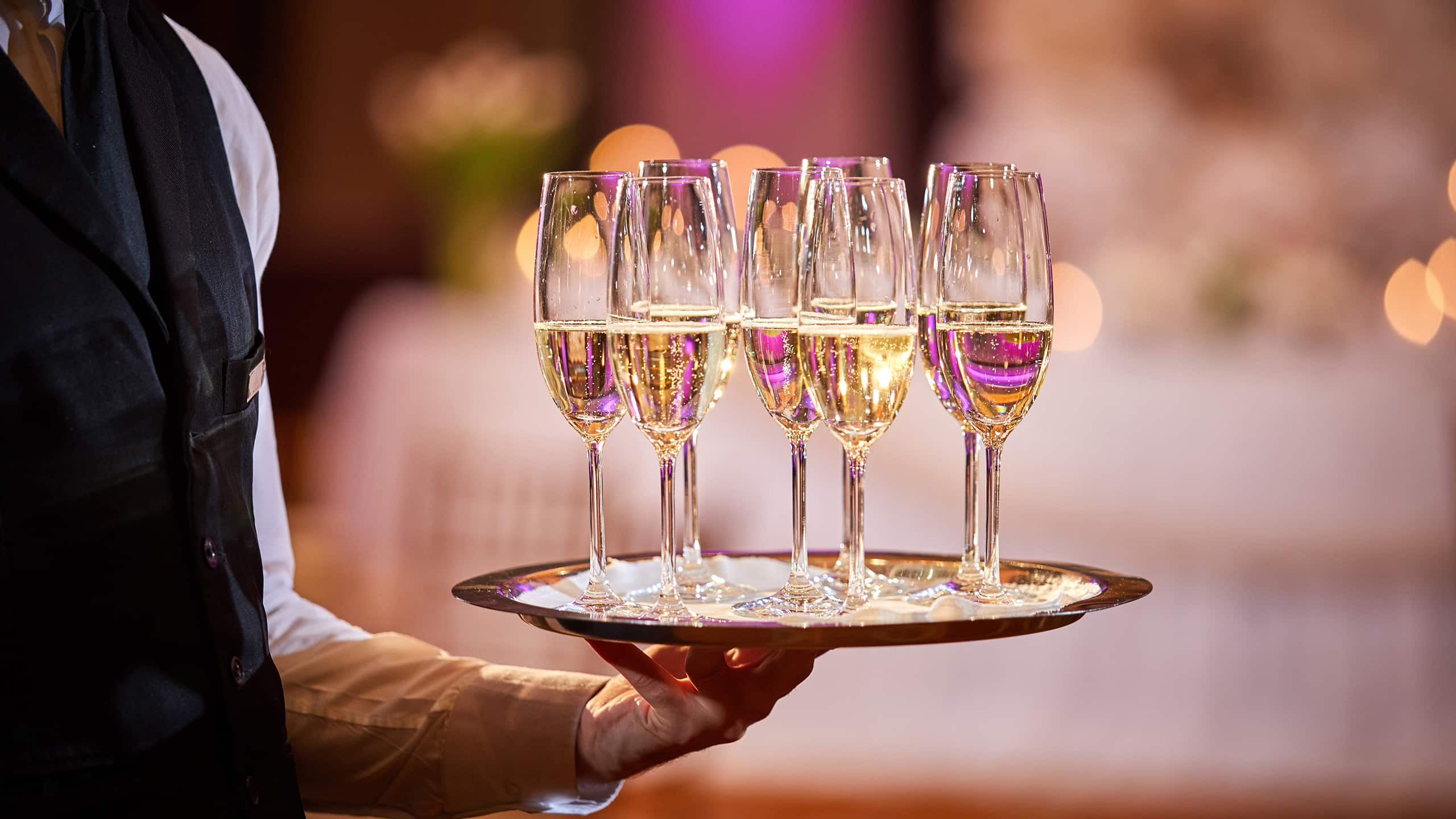 Services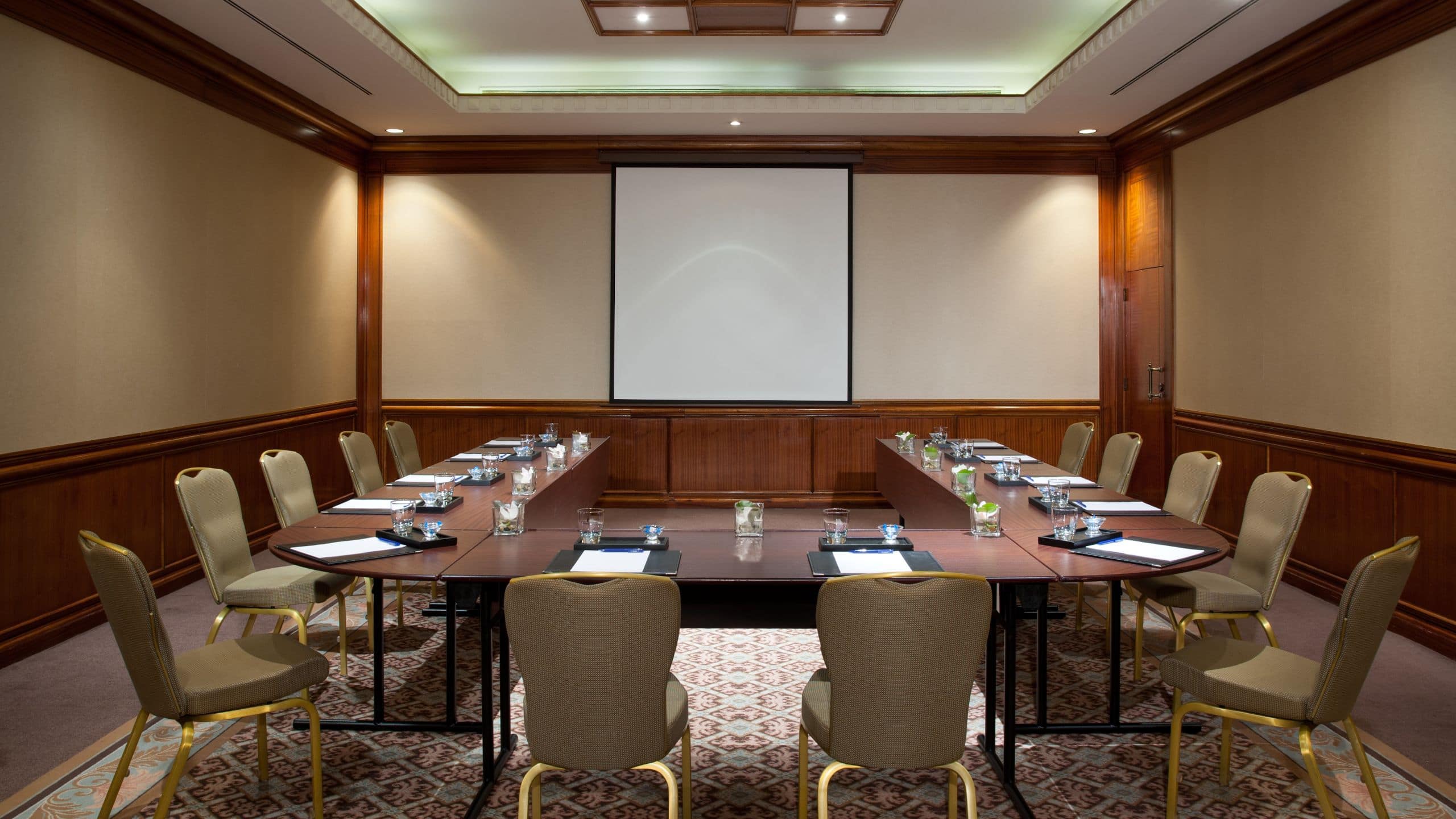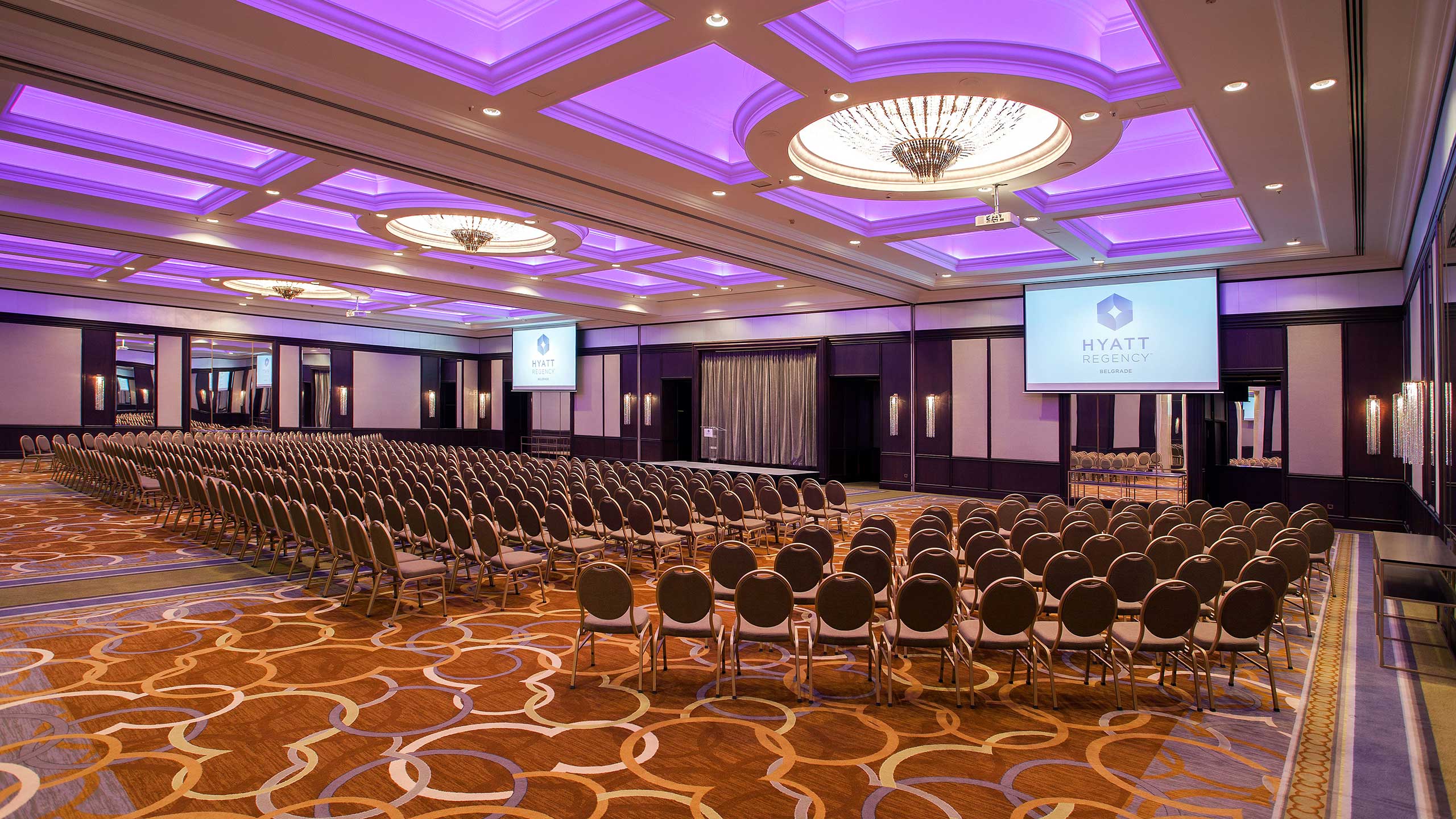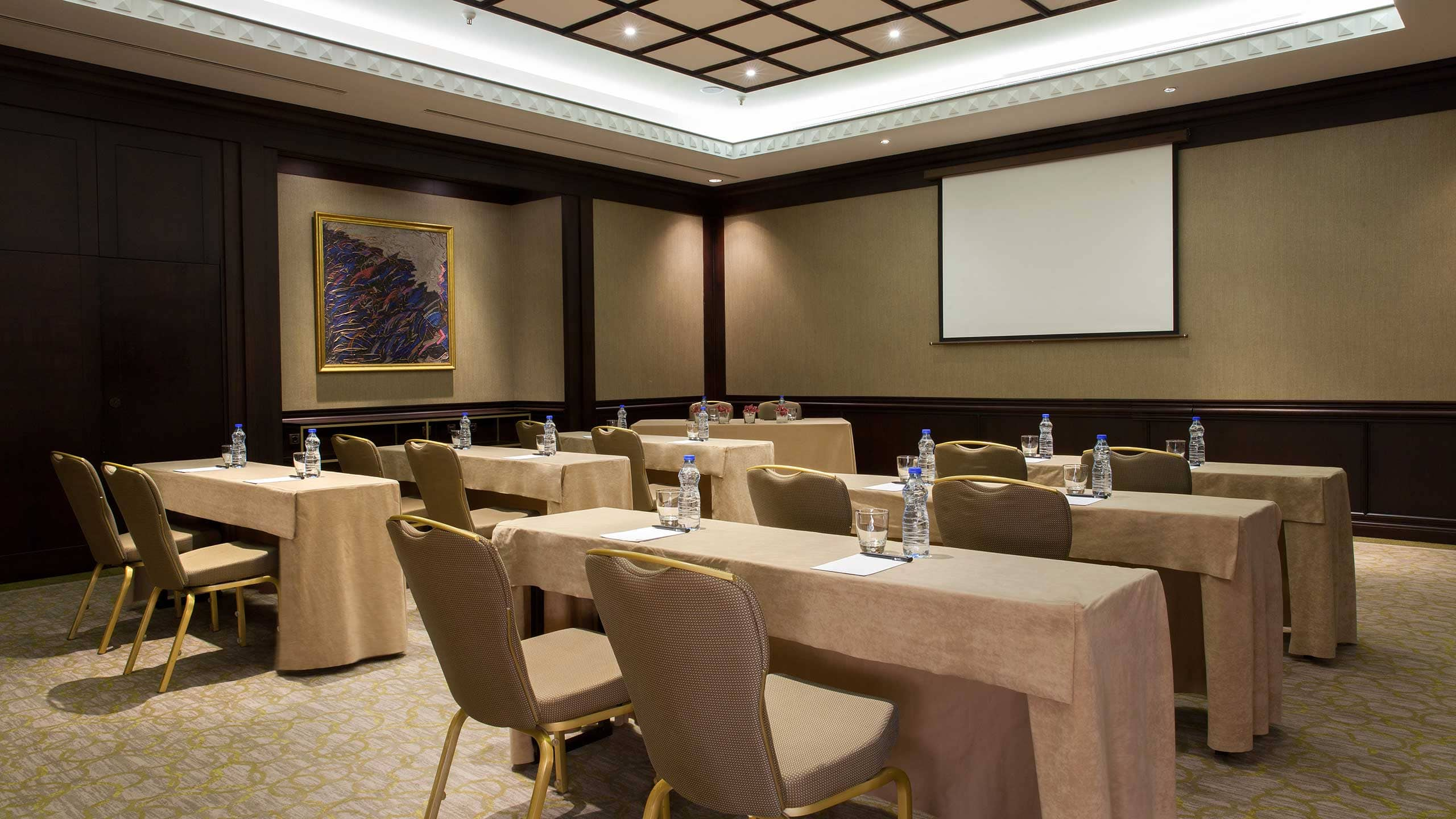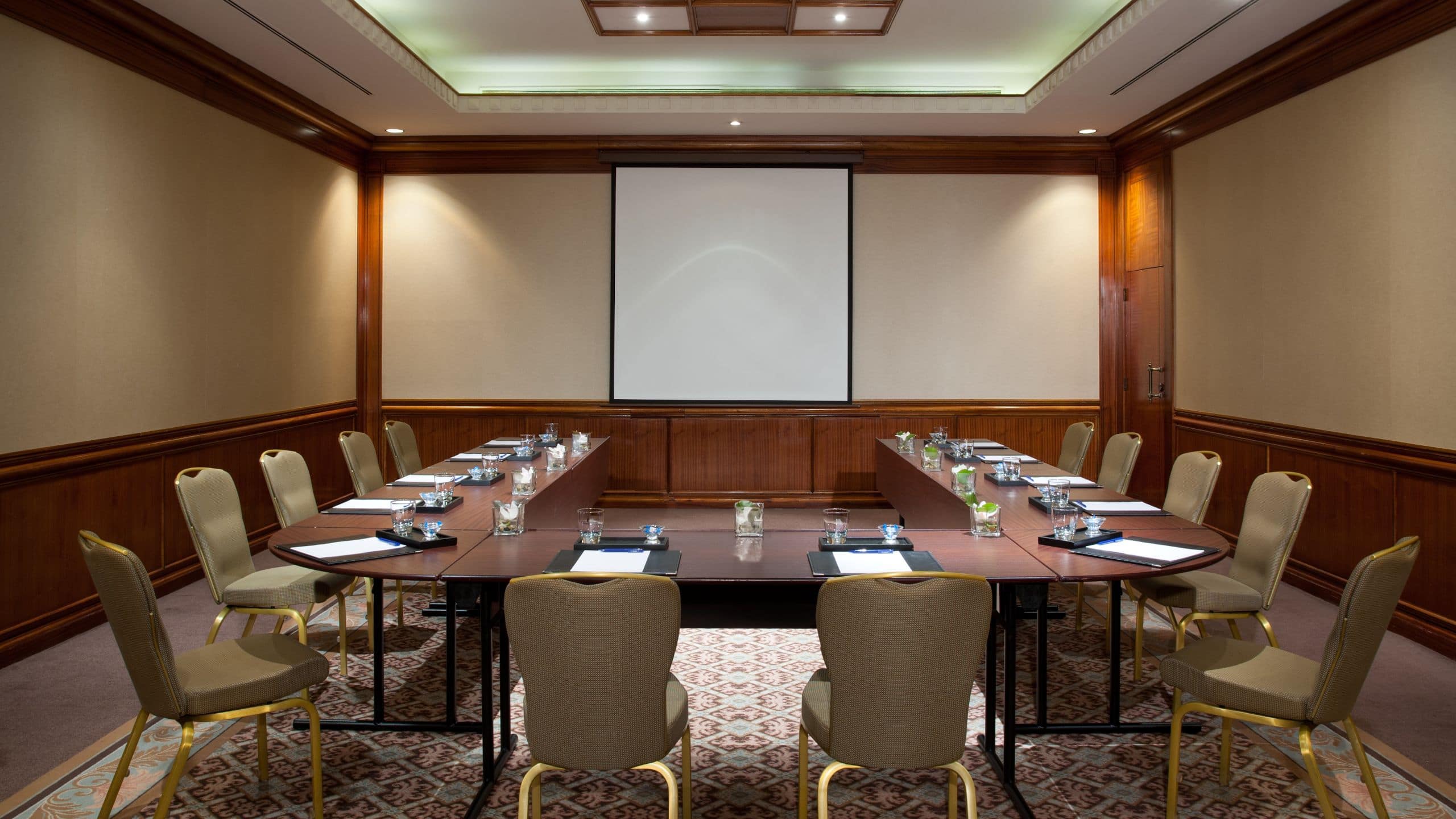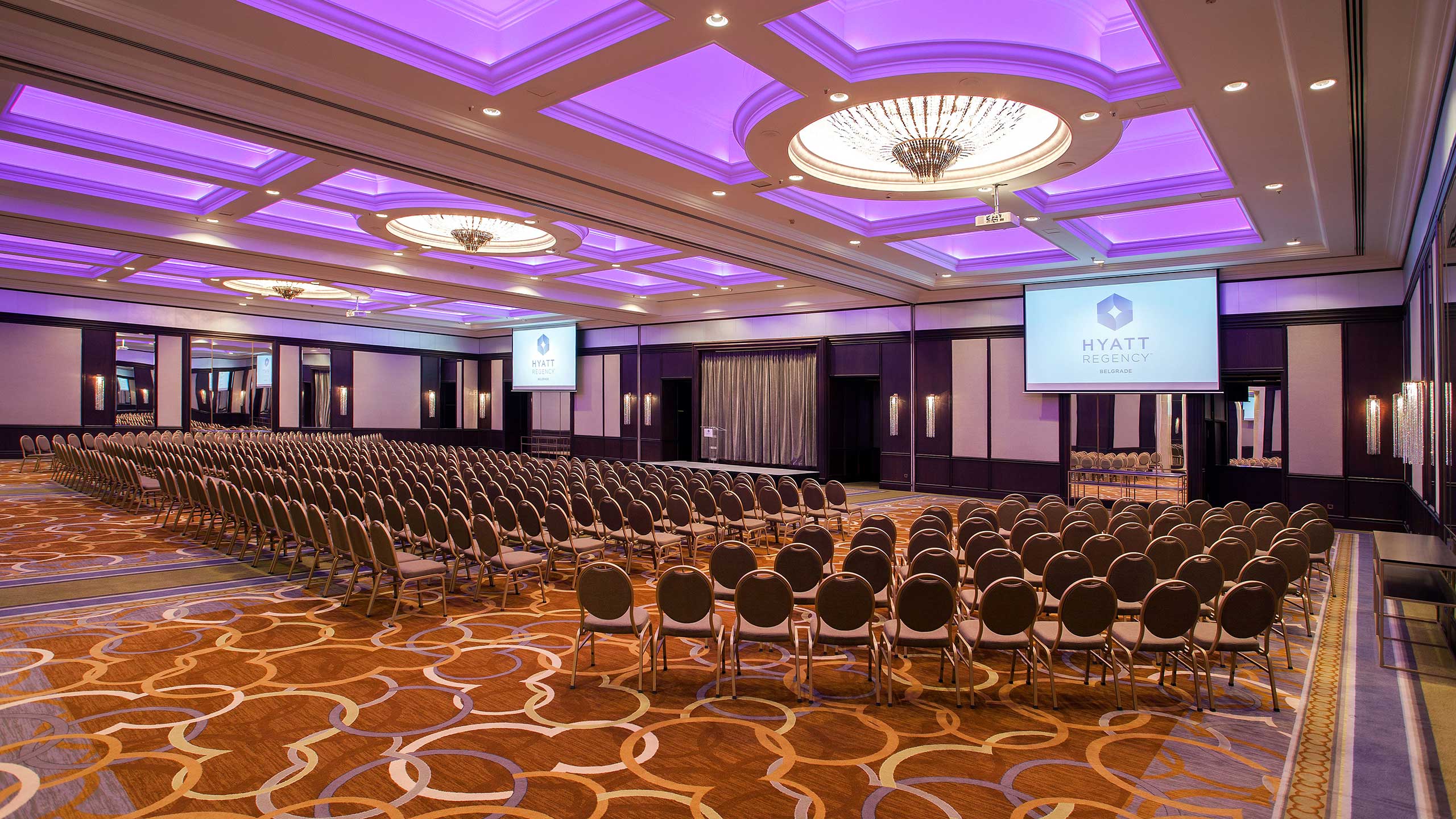 Event Production

It's attention to detail that makes our event-production capabilities work. Our spaces are easy to access, offer ample behind-the-scenes space and offer an array of other features, including: additional space, spacious catwalks, special lighting, live-TV and radio broadcast installations, and booths for simultaneous interpretation.

Offsite Events

Our dedicated events team also provides outside catering and will create a bespoke package for an event held at your chosen venue outside the hotel, whether it is a dinner, cocktail party or celebration.

Event Planning

Our five-star business hotel prides itself on the quality and flexibility of its professional, well-trained meetings and events staff who will take care of all your wishes and requirements. This, together with our modern technology, guarantees a stress-free event.
Contact Us
Let's start the planning process. Contact us for more information or to schedule an appointment.