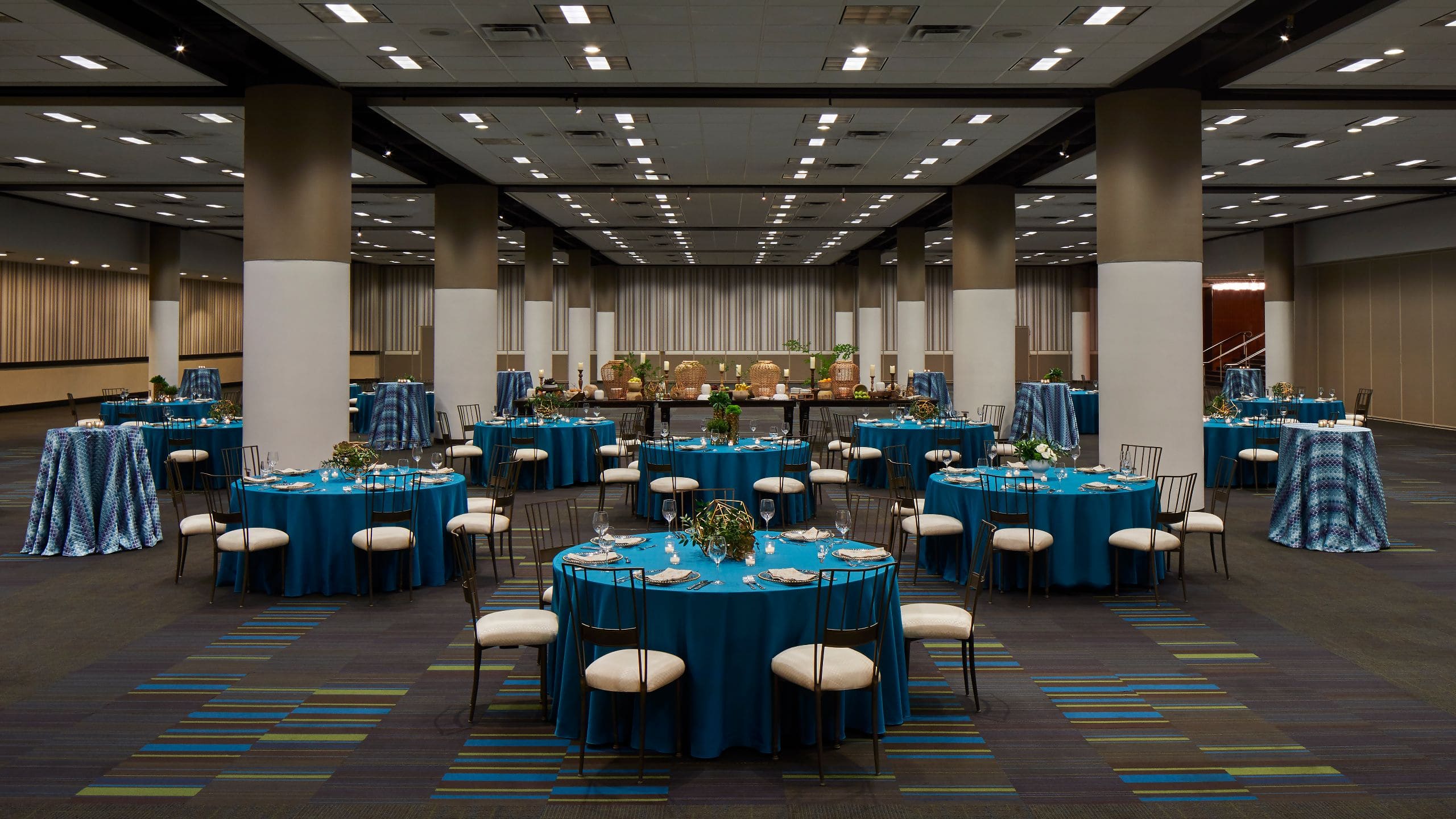 Weddings & Celebrations
Envision yourself and hundreds of loved ones dancing in the stunning Centennial Ballroom—Georgia's largest hotel ballroom at 29,000 square feet. Treat your guests to impeccable cuisine and top-shelf beverages, served by our Hyatt Regency Atlanta events staff.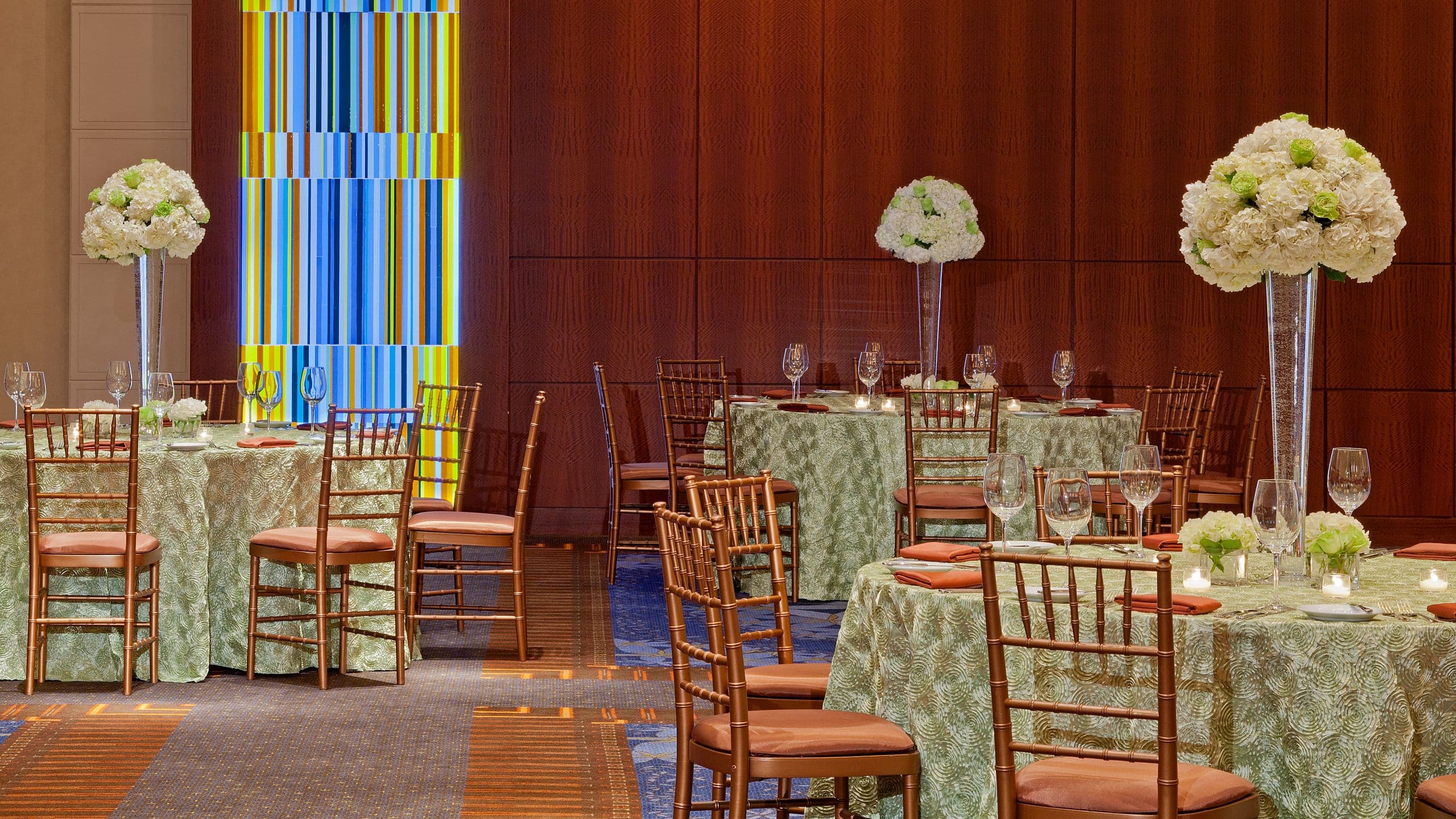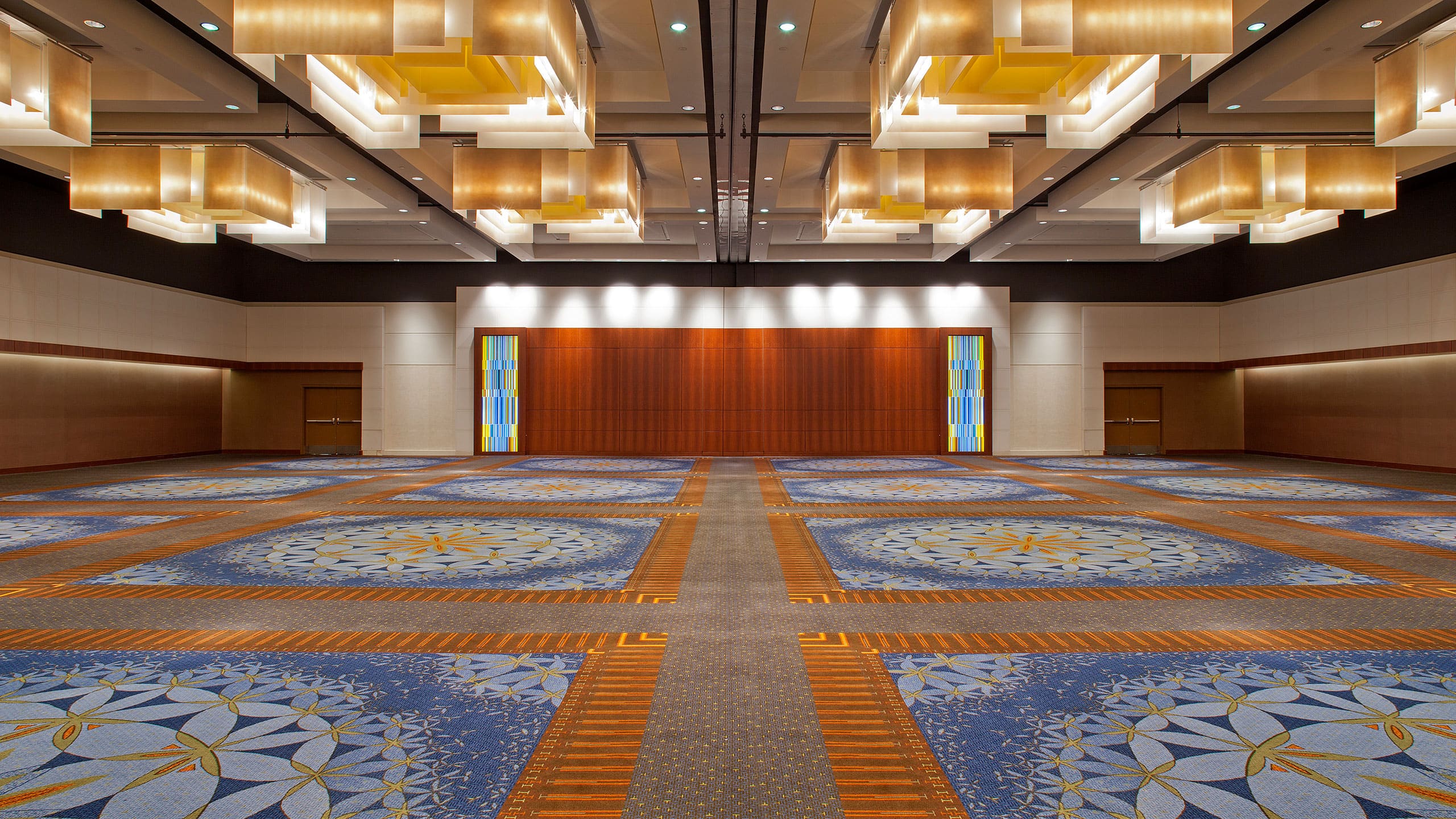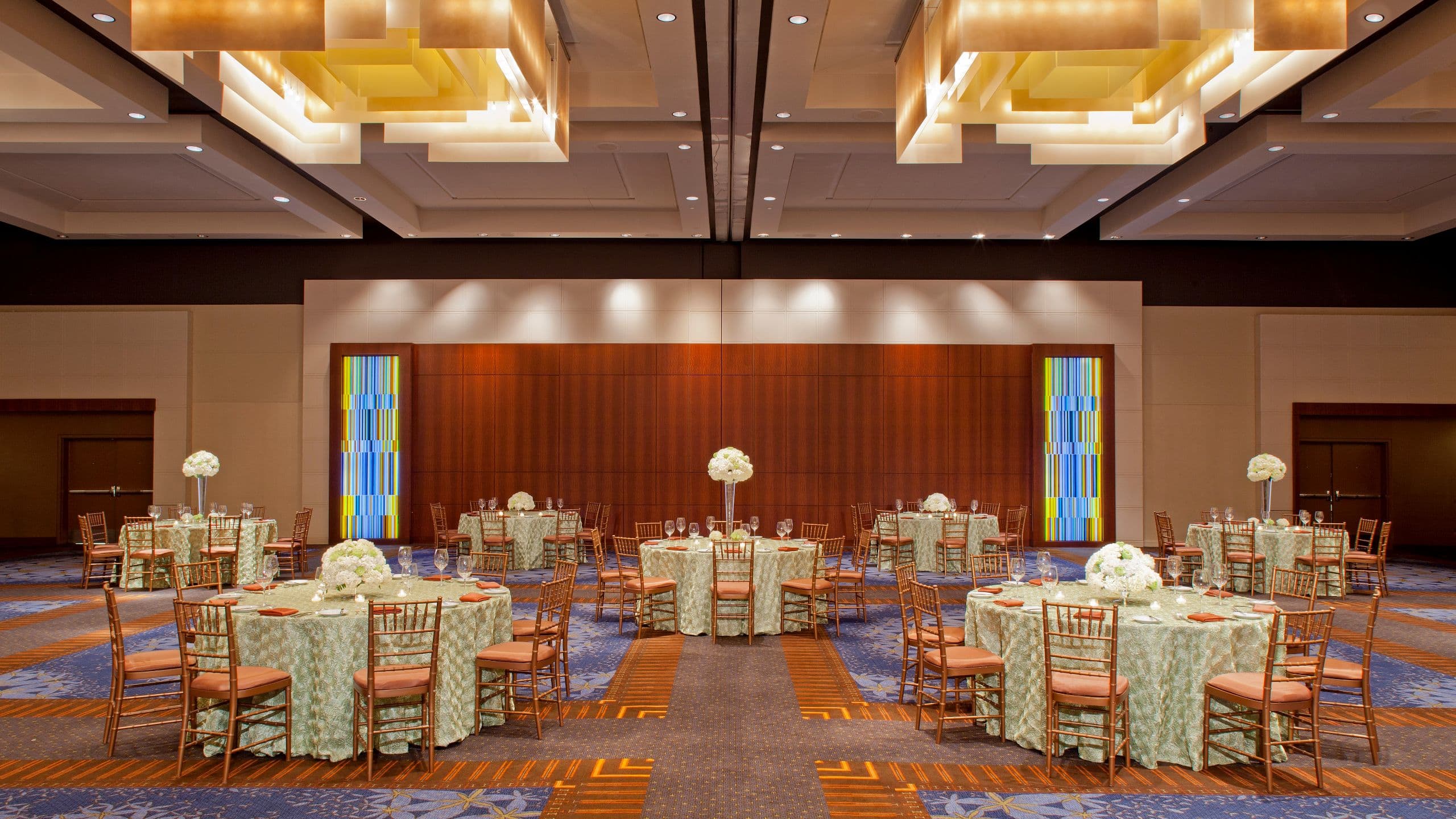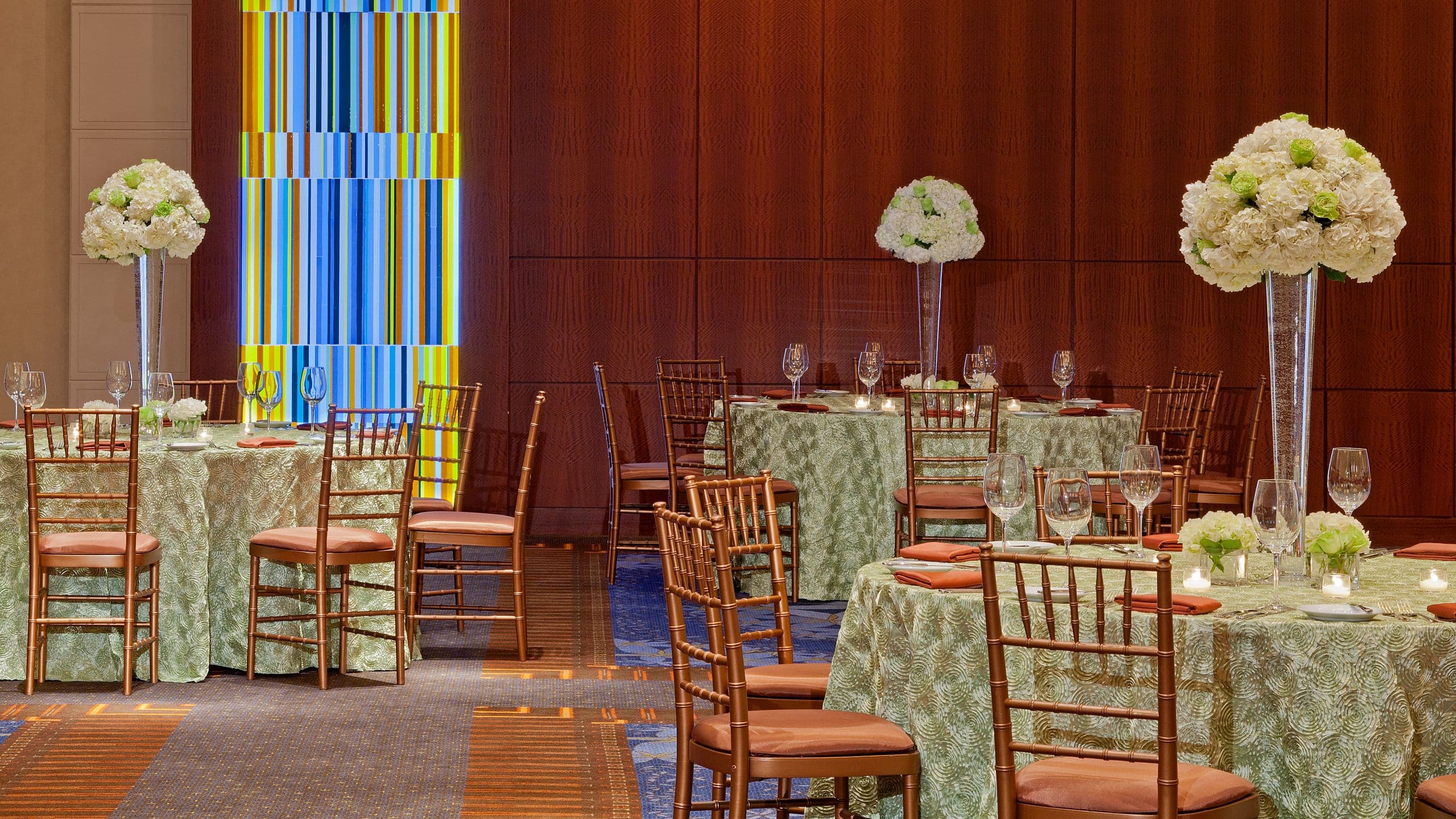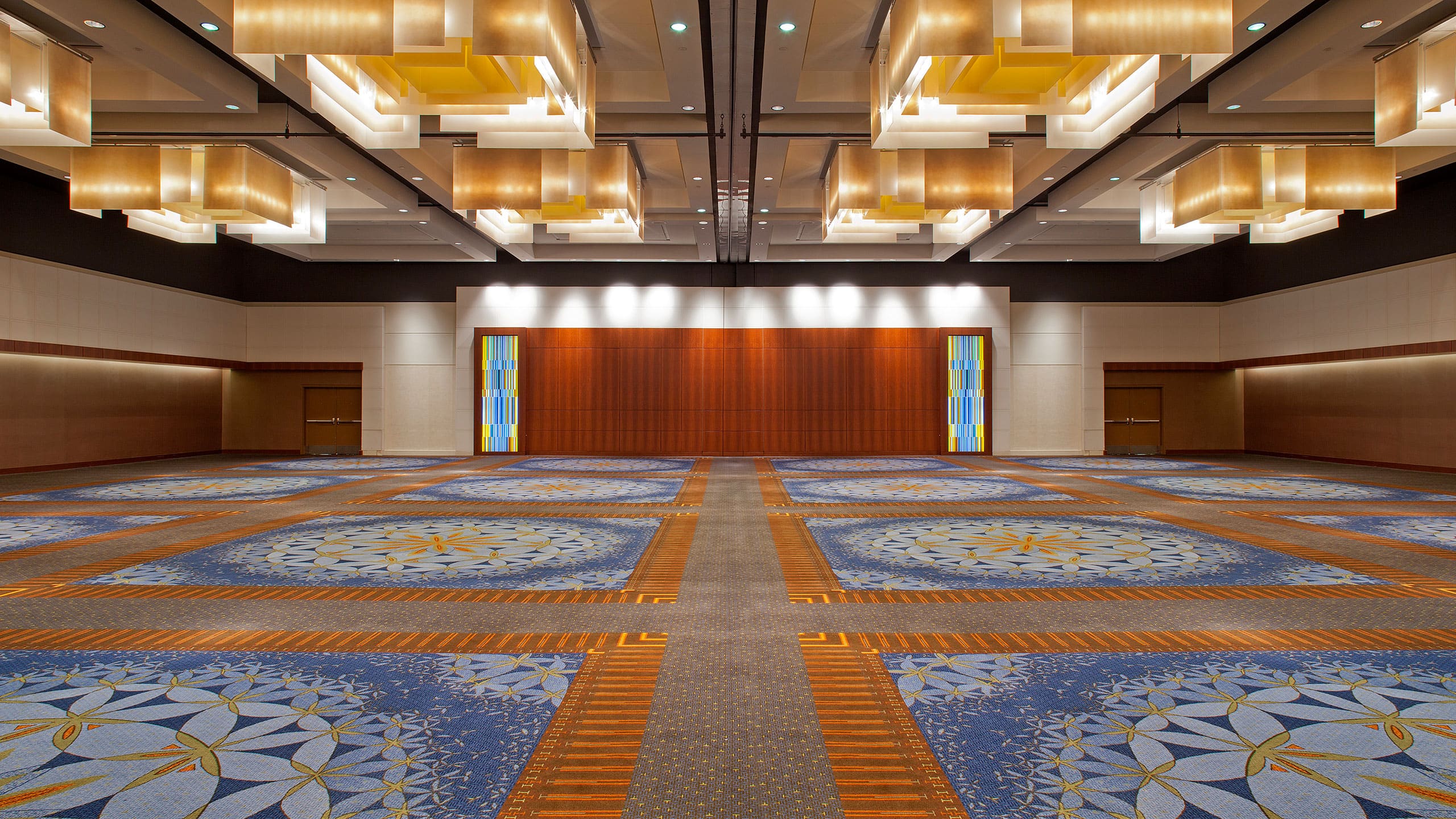 International Ballroom
Use this 9,150-square-foot venue in its entirety, or divide it into two flexible spaces. Host 480 at a meeting or training session, or seat 1,050 in a theater configuration.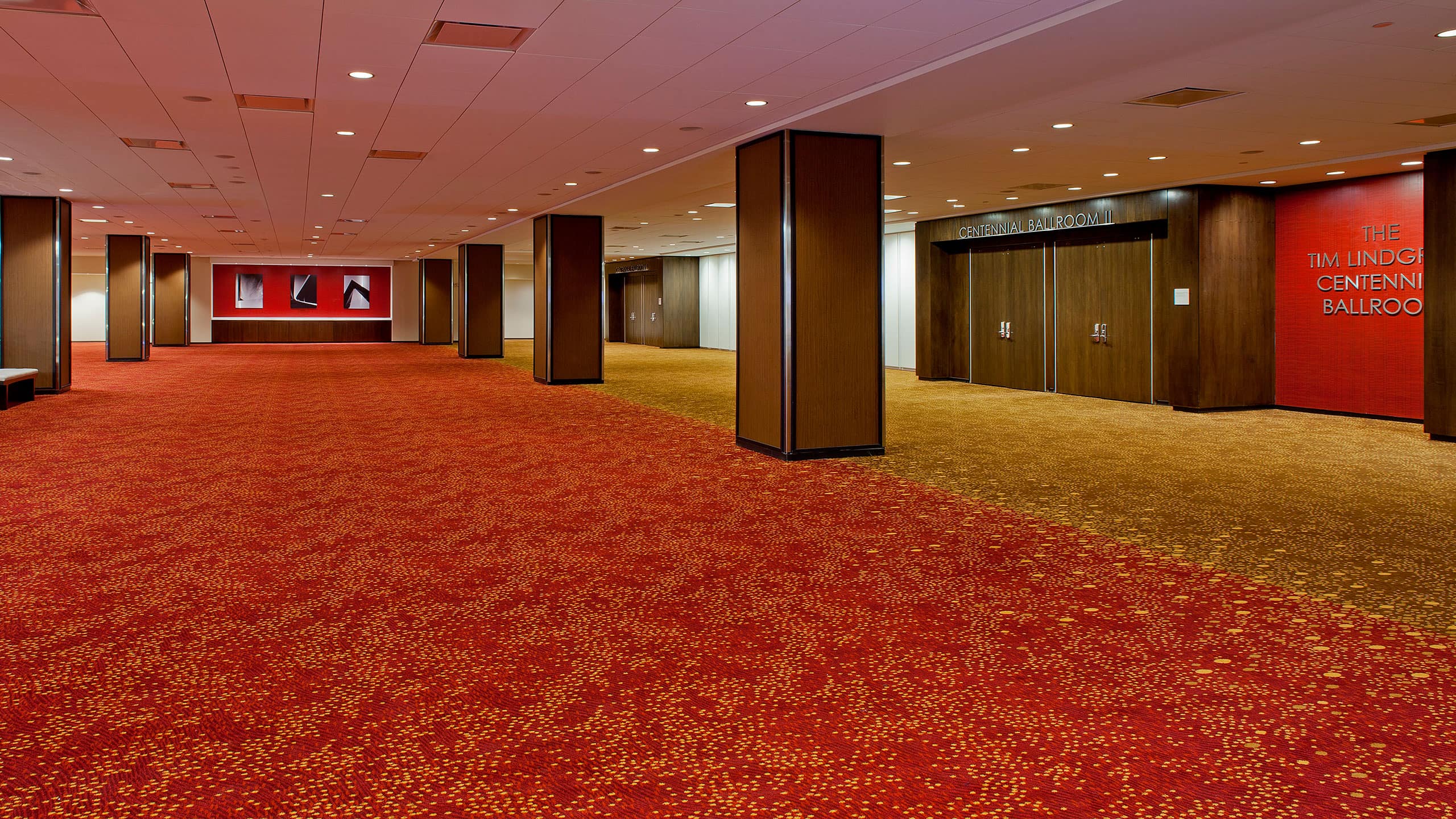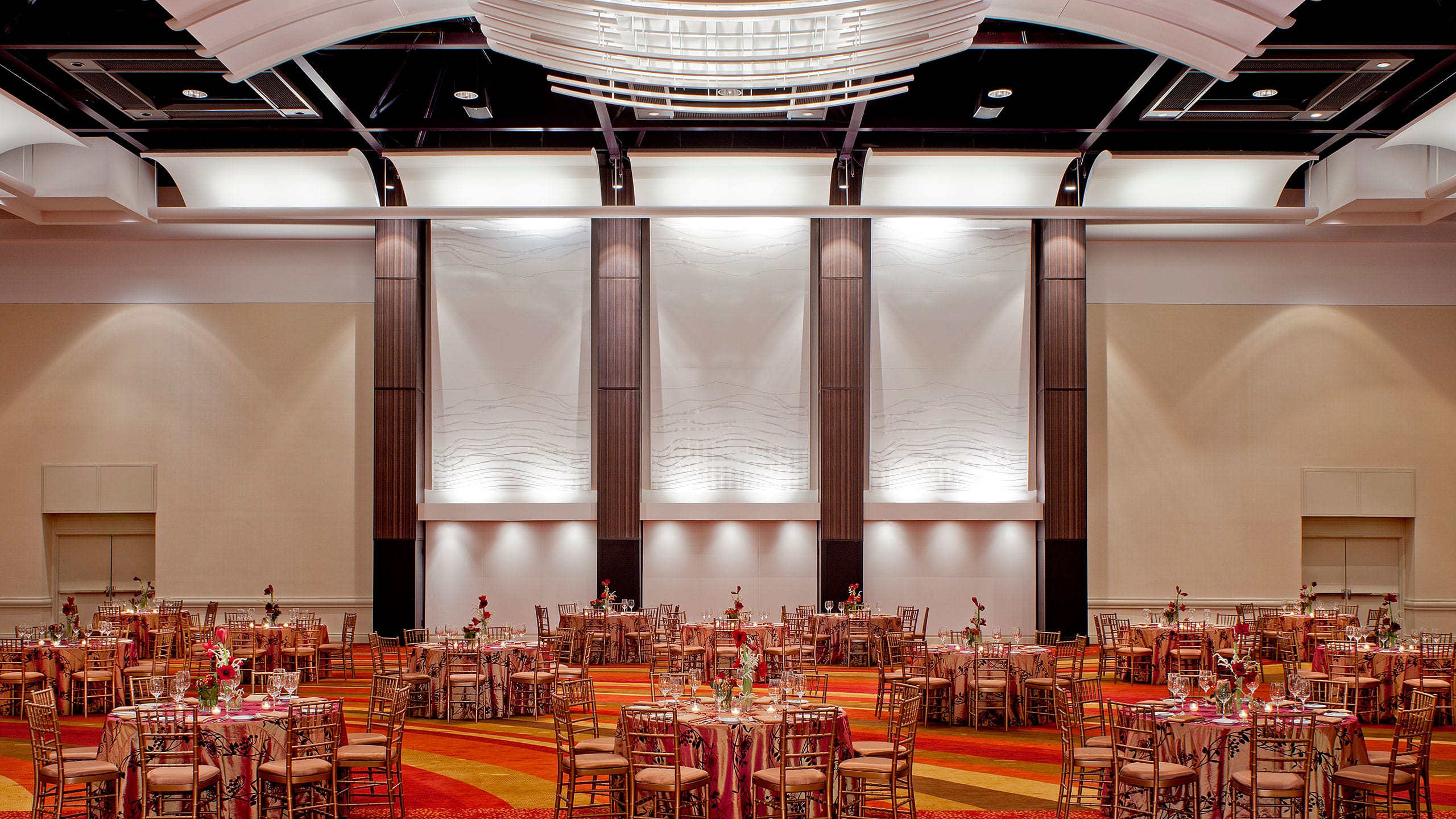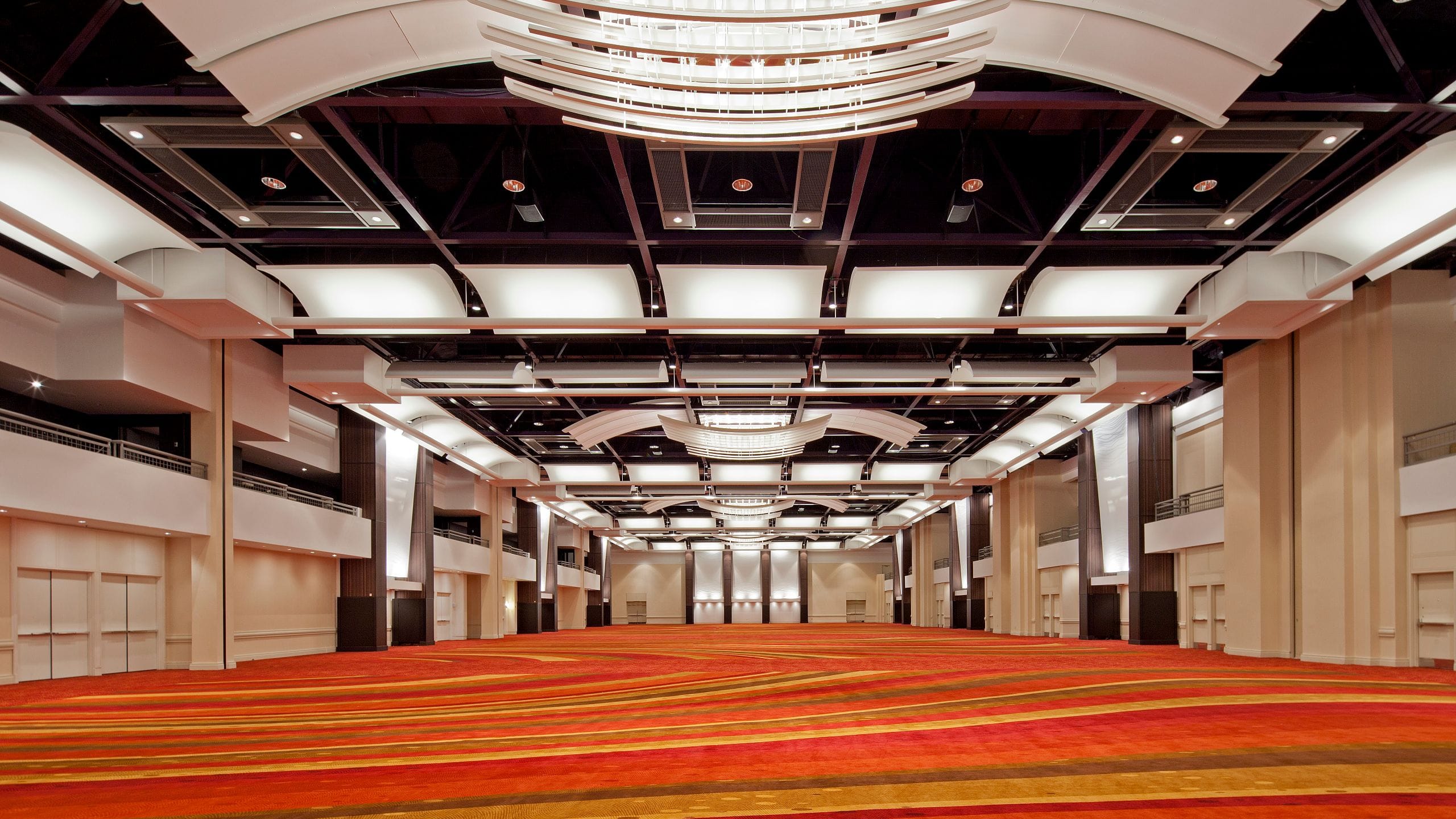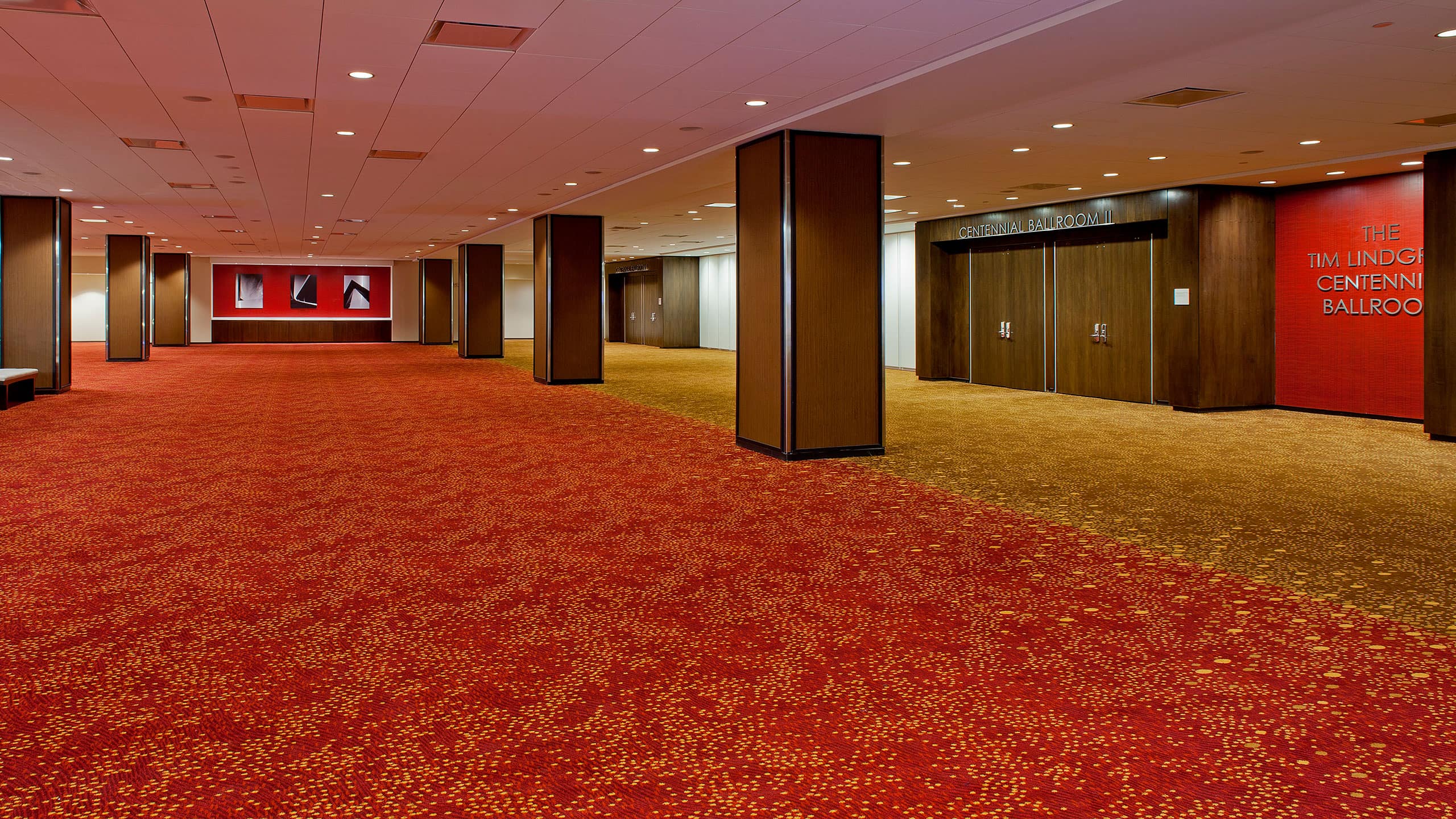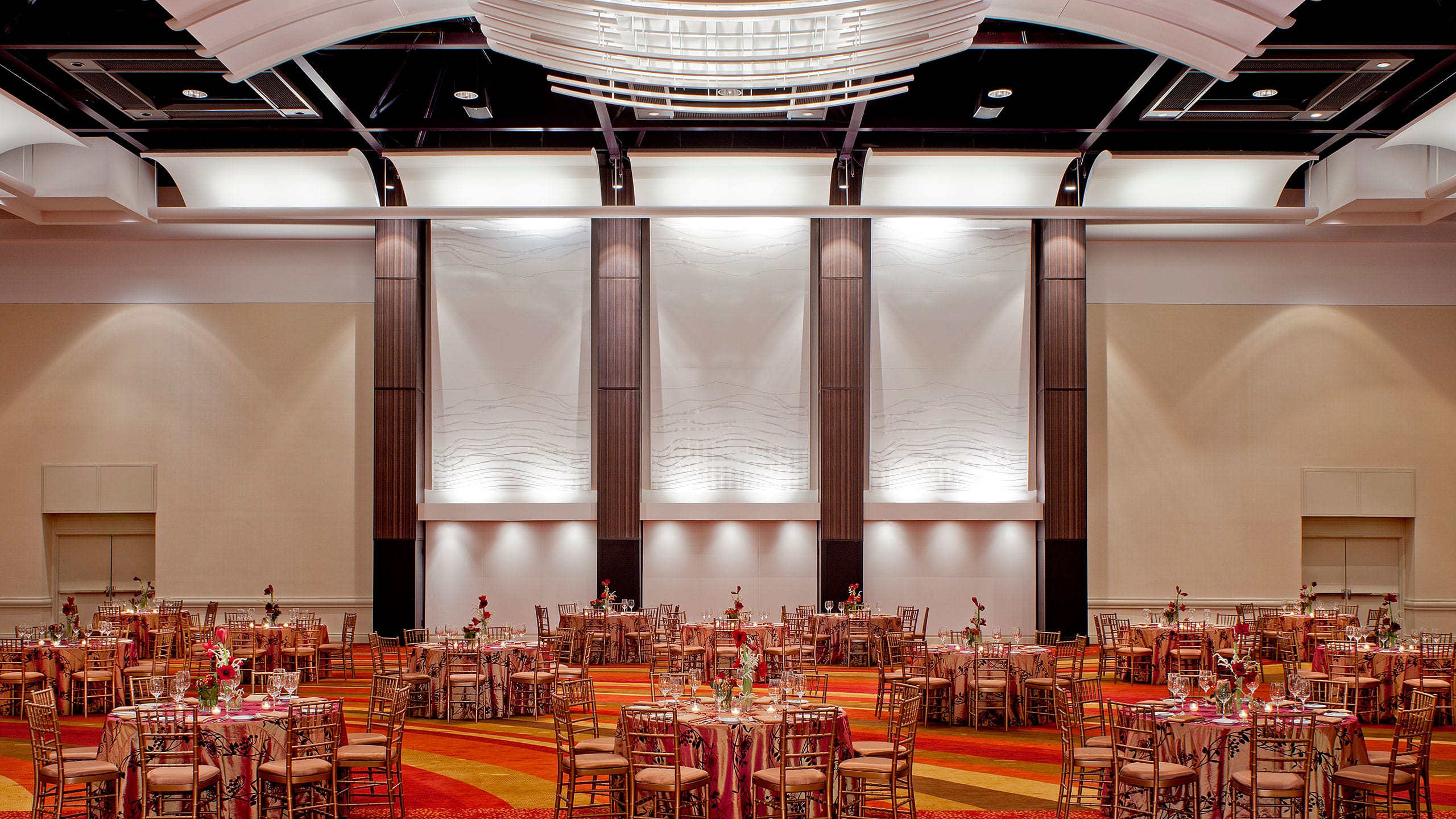 Centennial Ballroom - the Largest Hotel Ballroom in Georgia
The largest hotel ballroom in Georgia features soaring, 26-foot ceilings and 30,000 square feet of functional space. Host a training, a major presentation, or a grand banquet for as many as 2,200 guests in this elegant venue.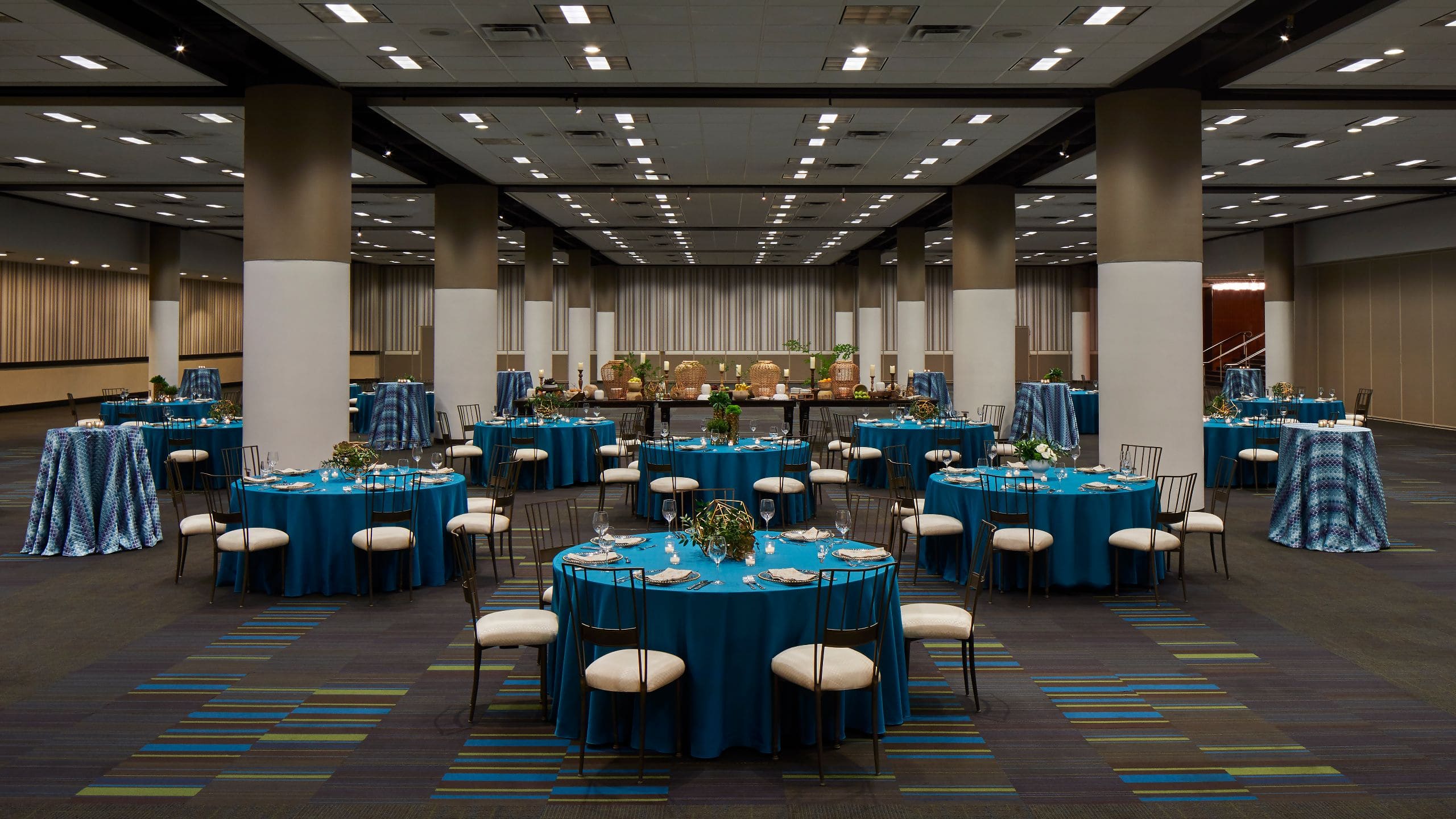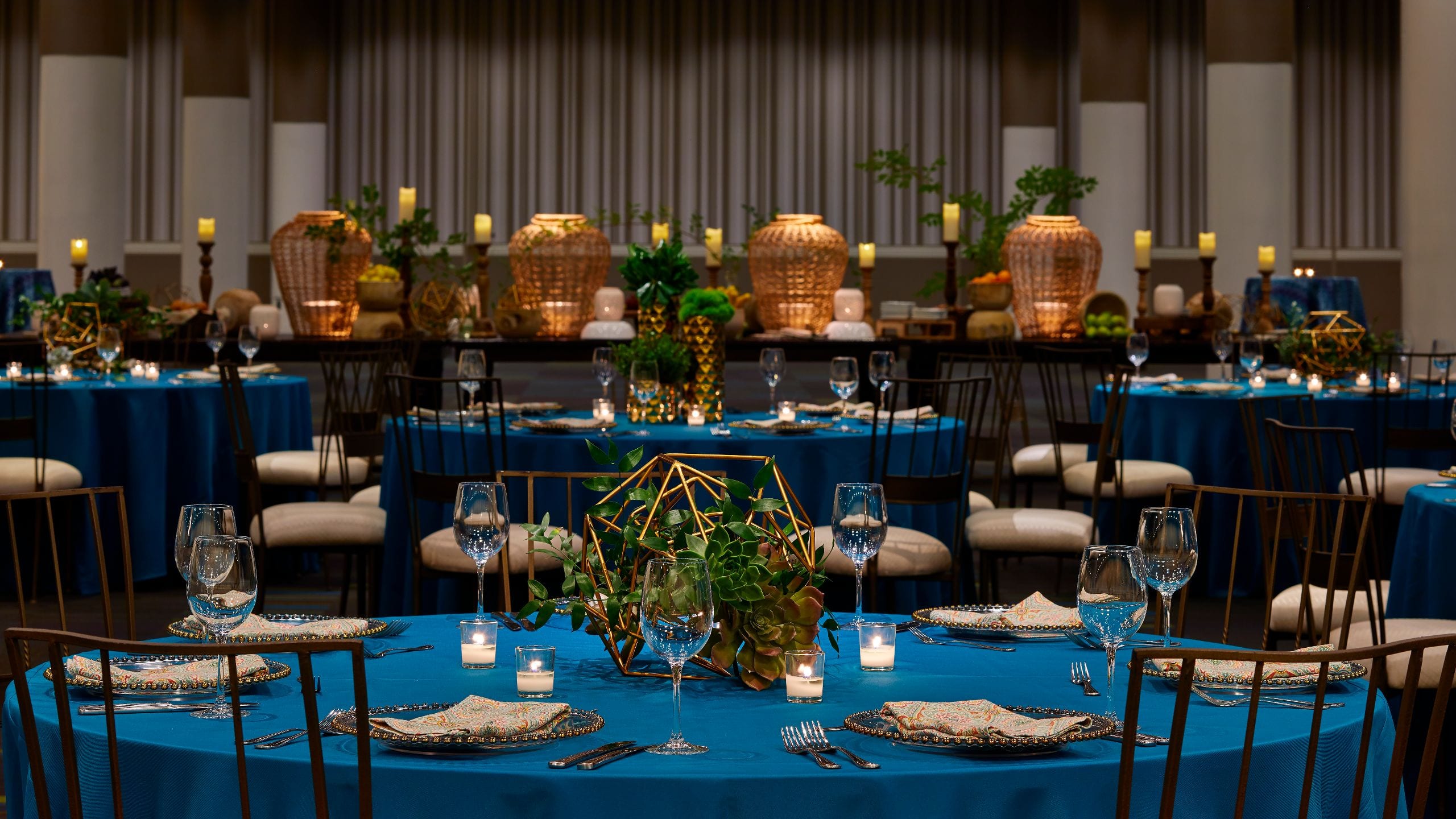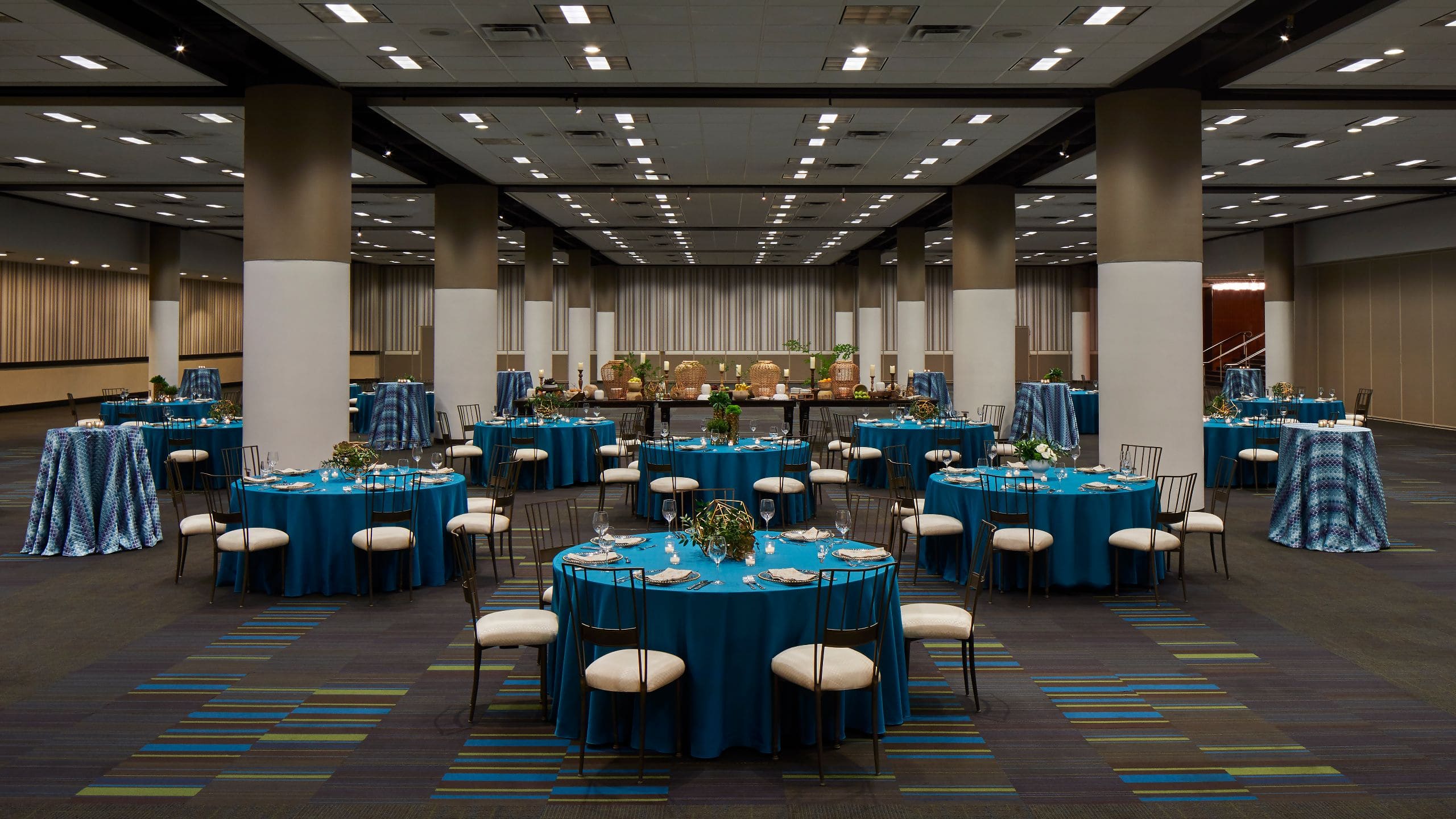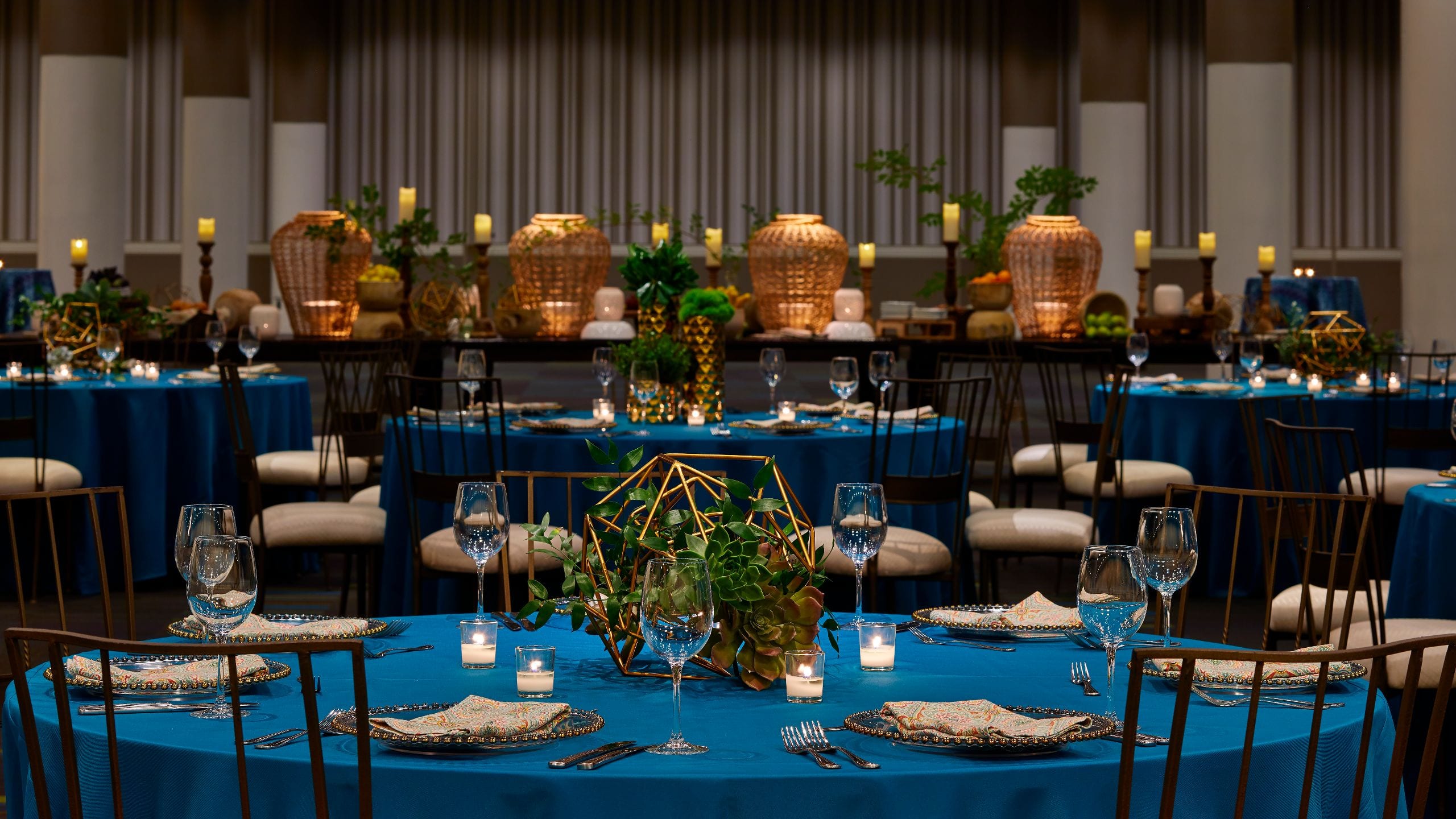 Grand Hall
Our 39,000 sq. ft. Grand Hall exhibit space is perfect for large banquets, events or trade shows, with easy load-in from the street.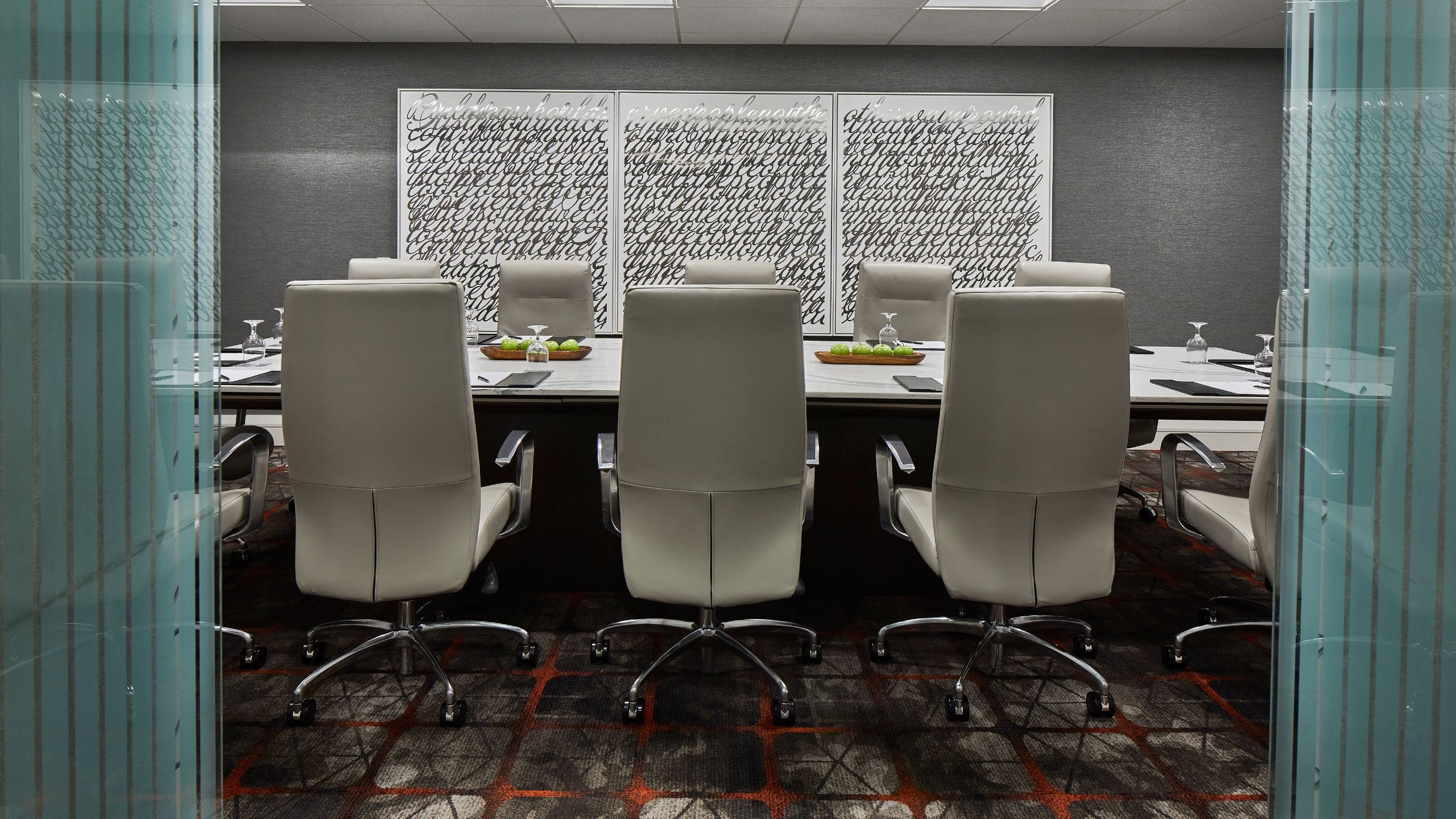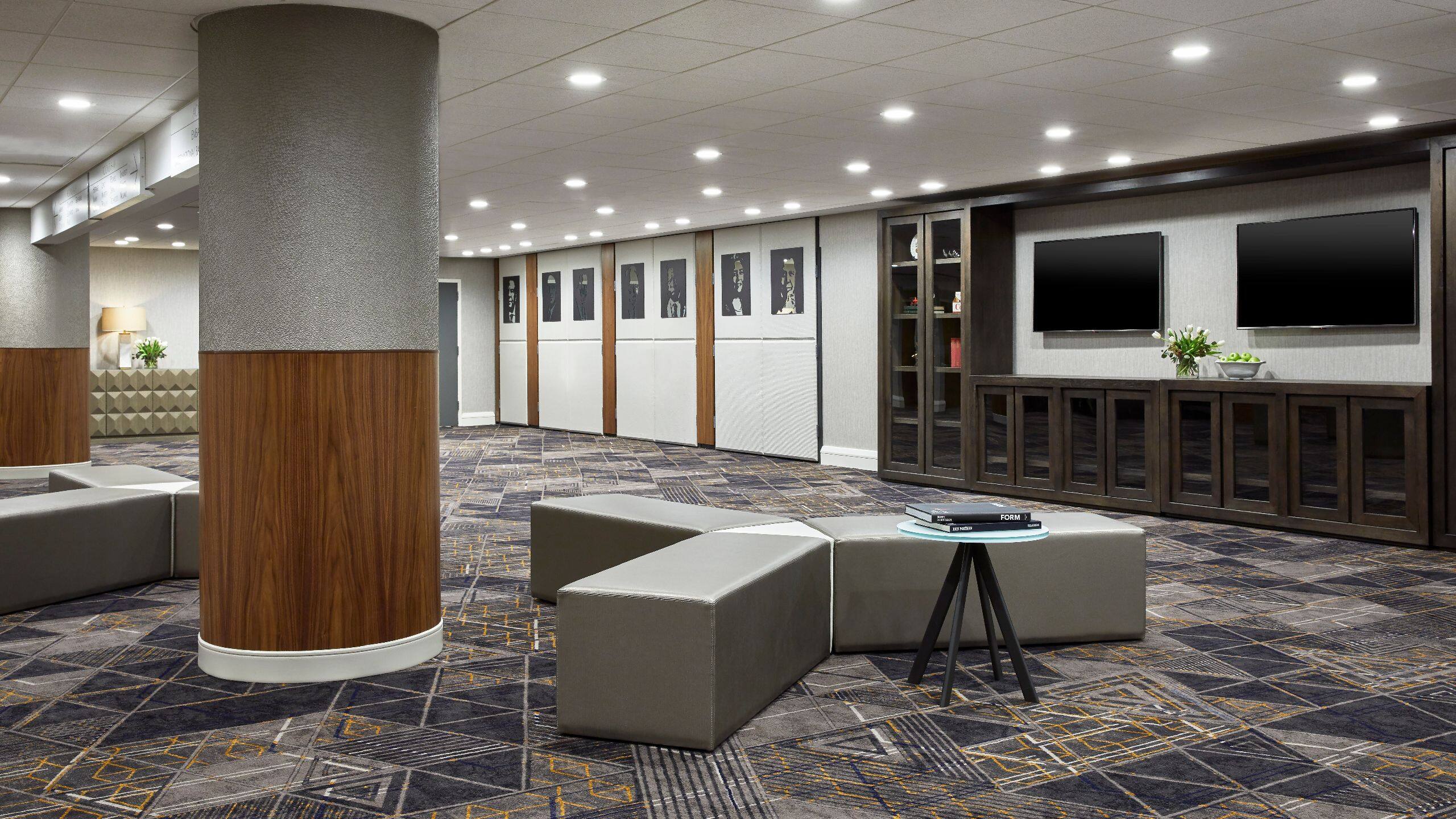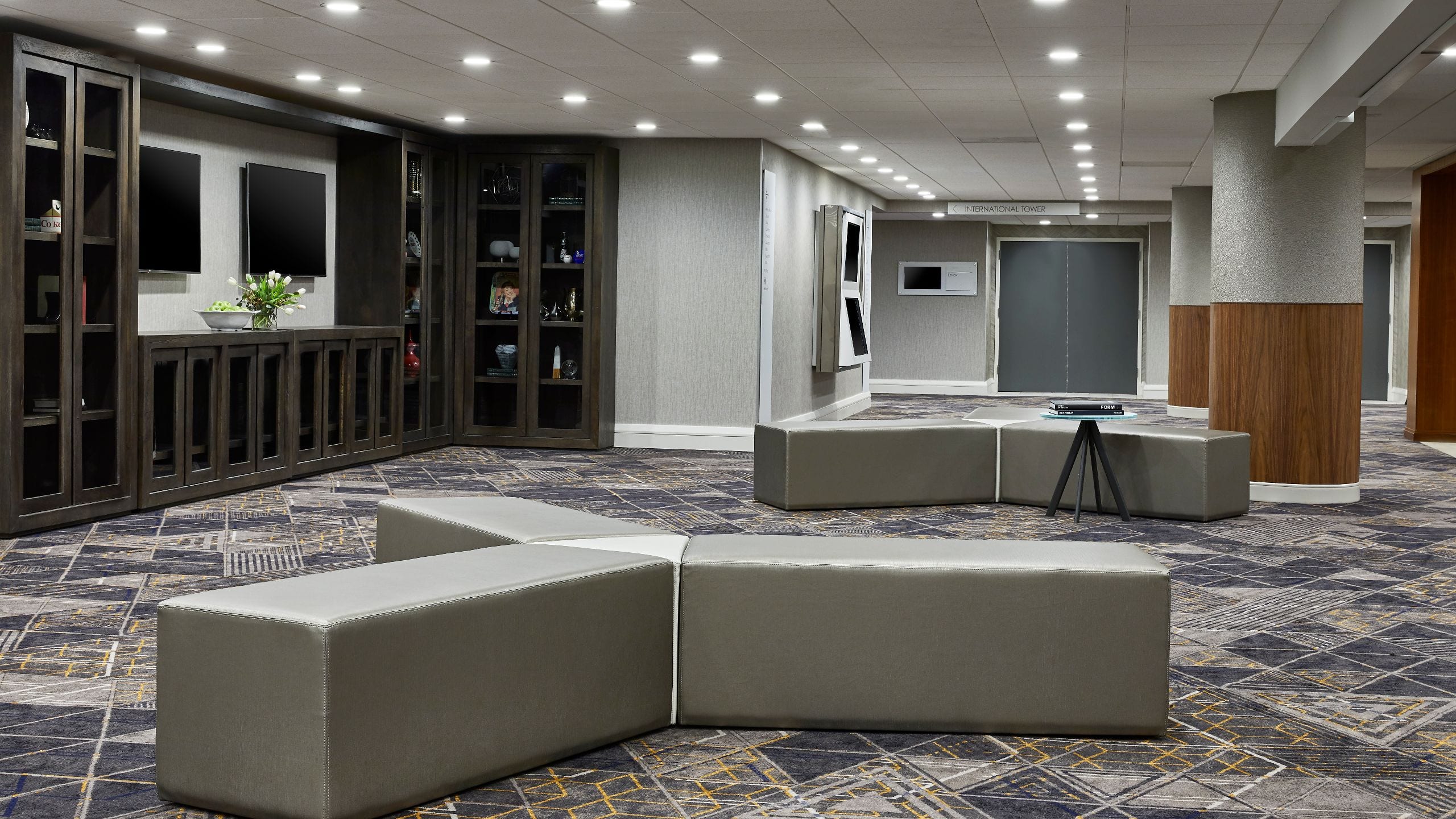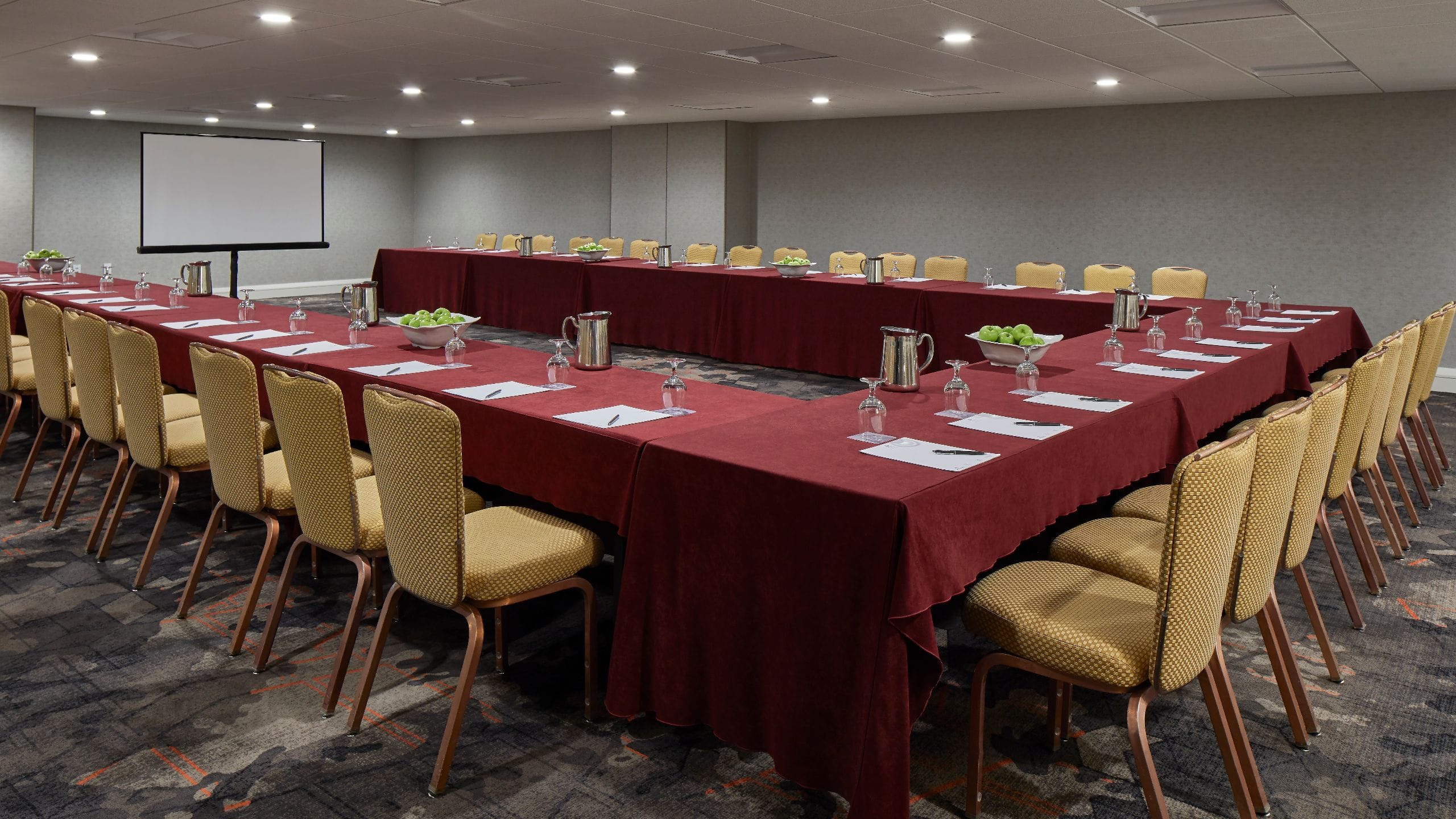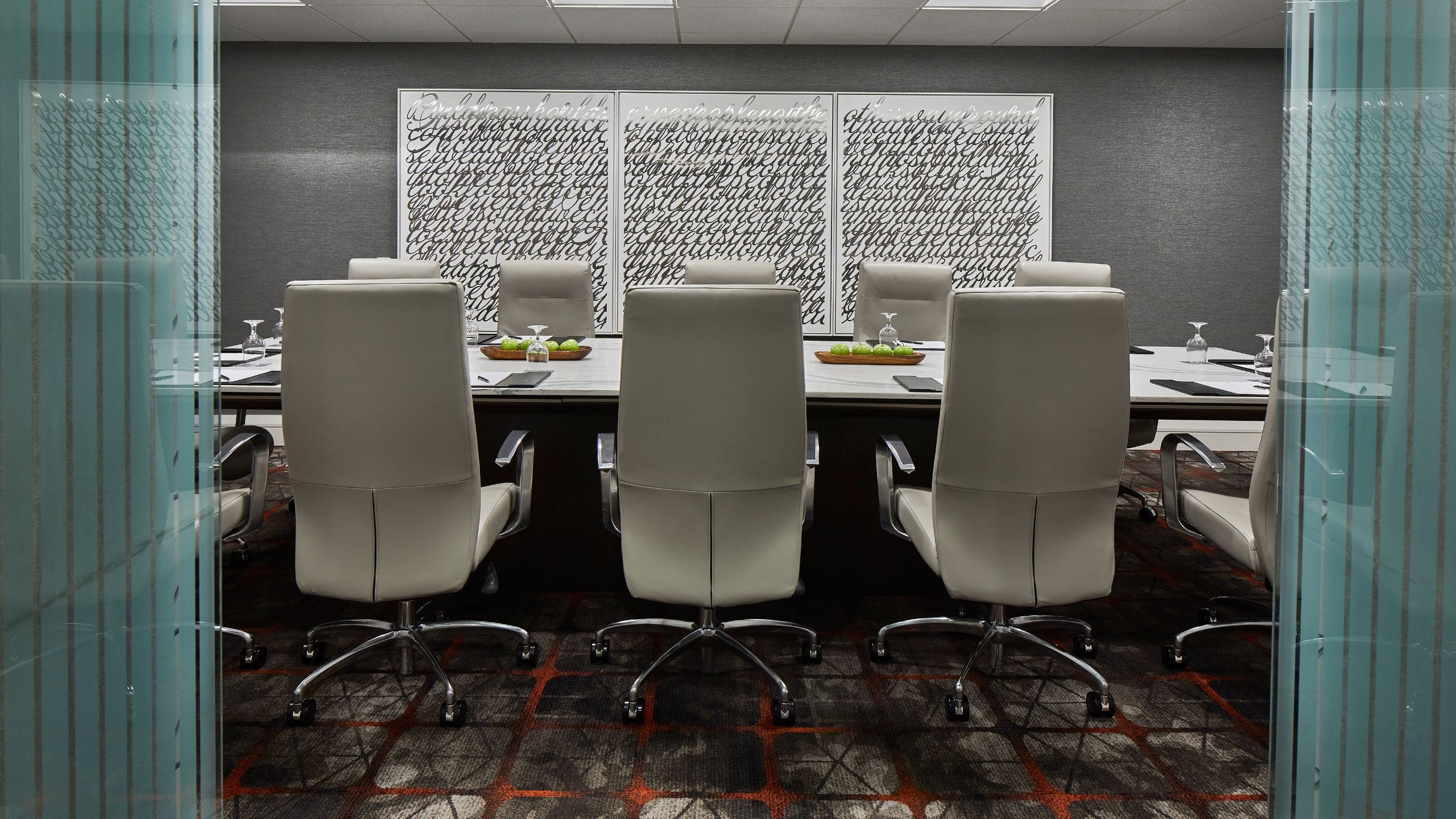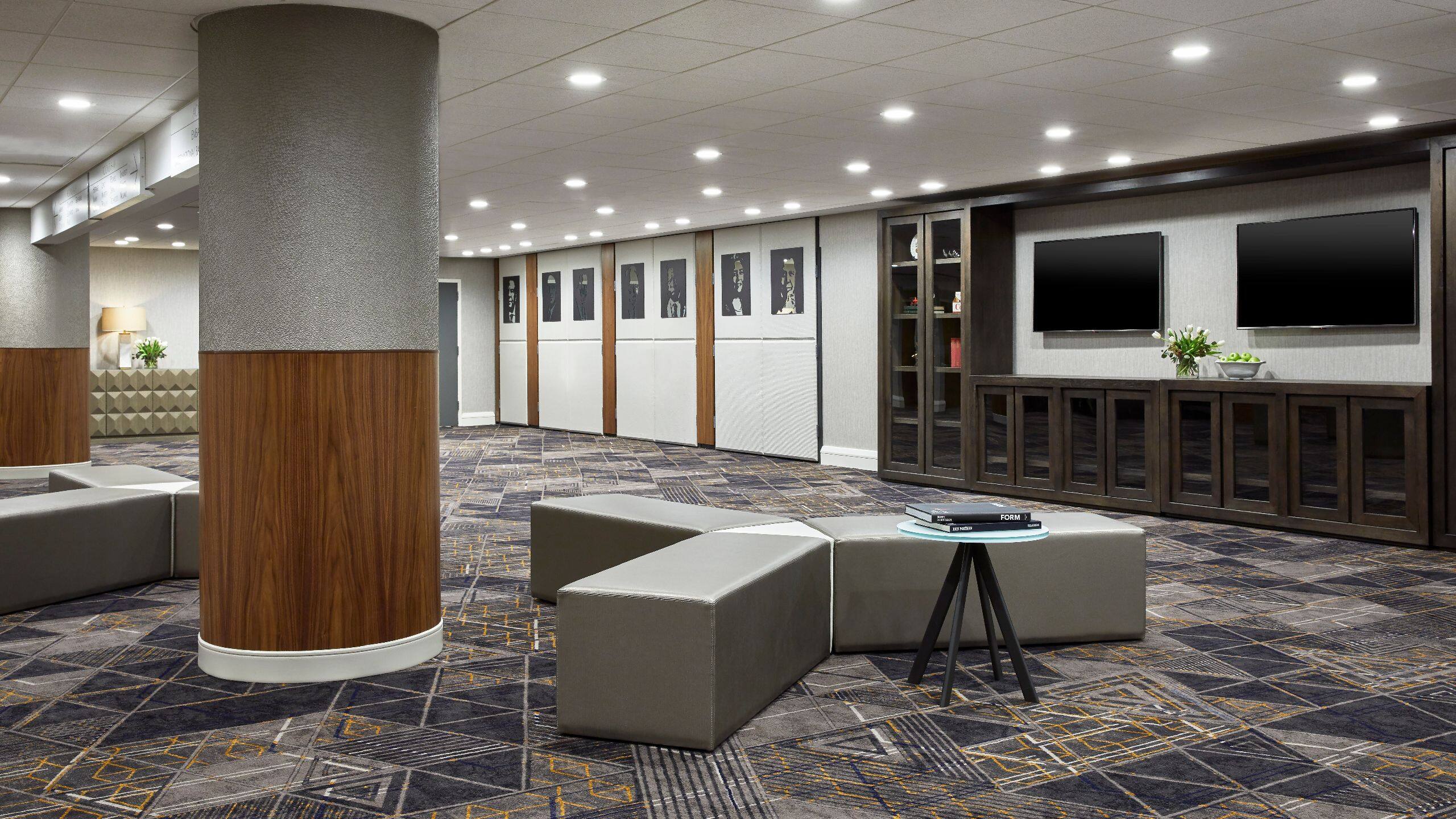 Atlanta Conference Center
This self-contained 19,757-square-foot series of 19 rooms is accessible via elevator, escalators, and stairways. Setups for these spaces are limited only by your imagination.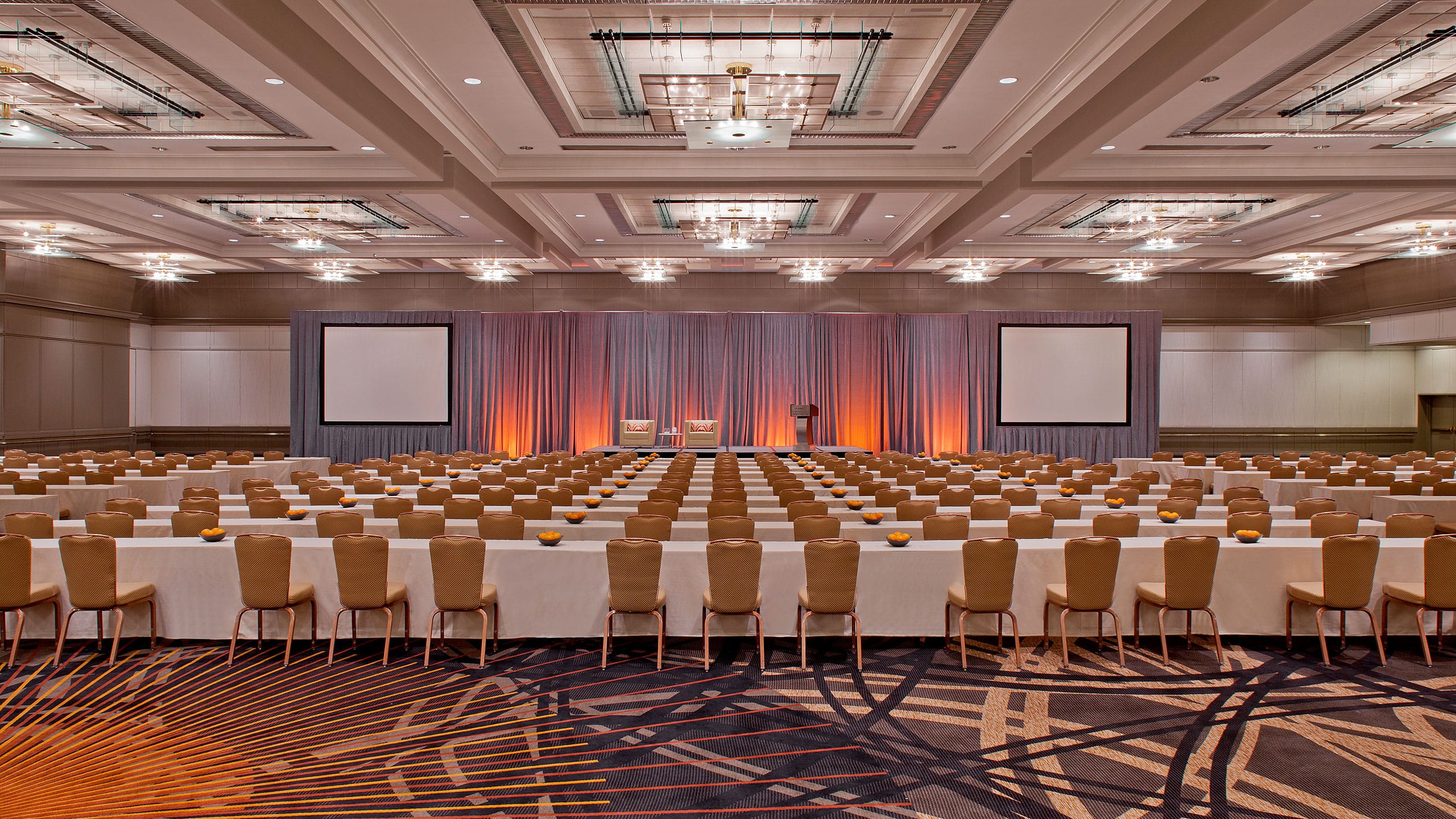 Regency Ballroom
Use this 17,000-square-foot space—which opens onto our pool deck—as a whole, or divide it into 3,366- to 13,143-square-foot sections. Host as many as 1,150 guests for a banquet or reception, or seat 1,320 in a theater setup.
Catering
Whether you're planning an intimate lunch, large reception or banquet dinner for your wedding celebration, our catering team is dedicated to creating inspirational menus customized for you and your guests.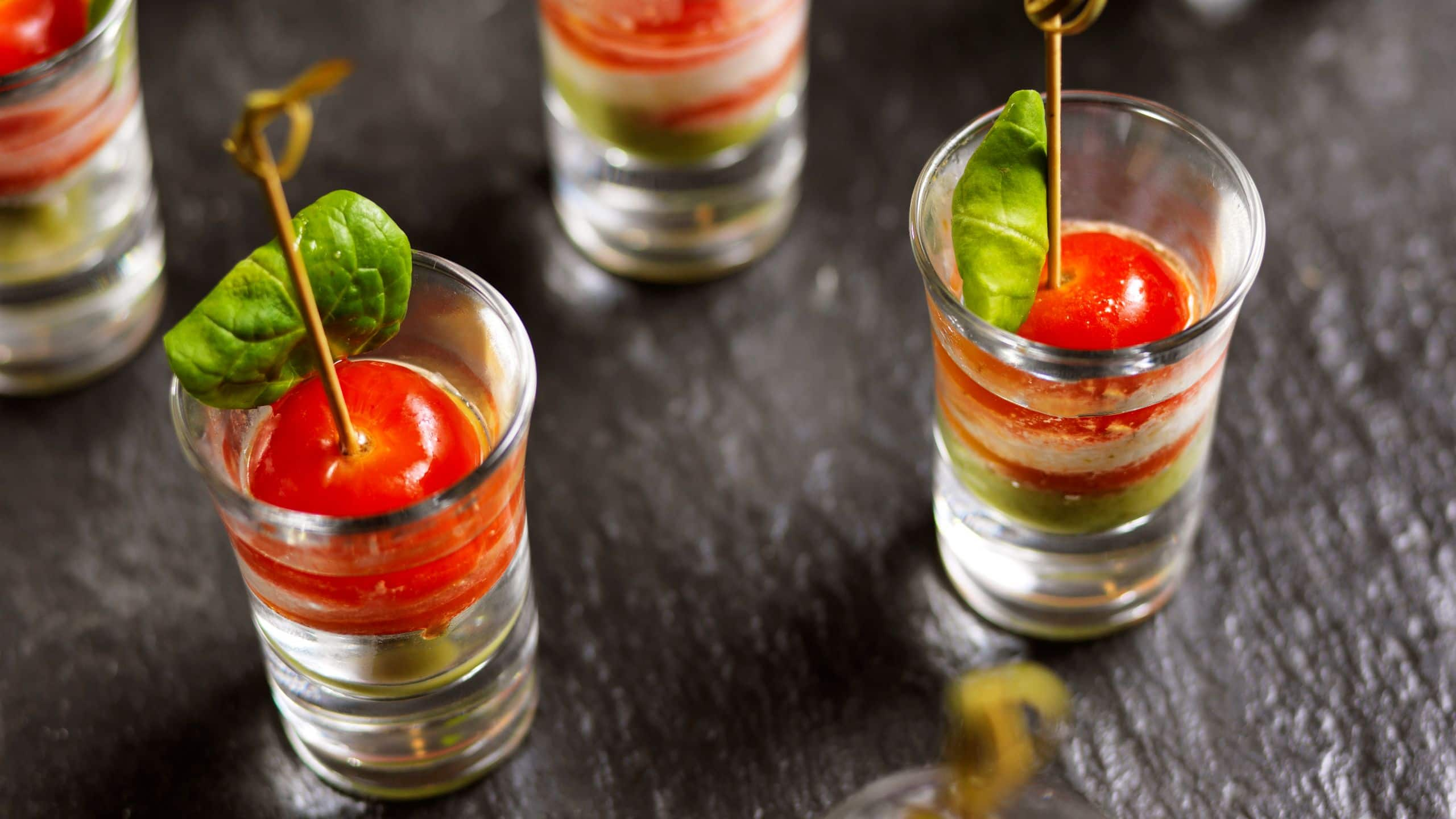 Services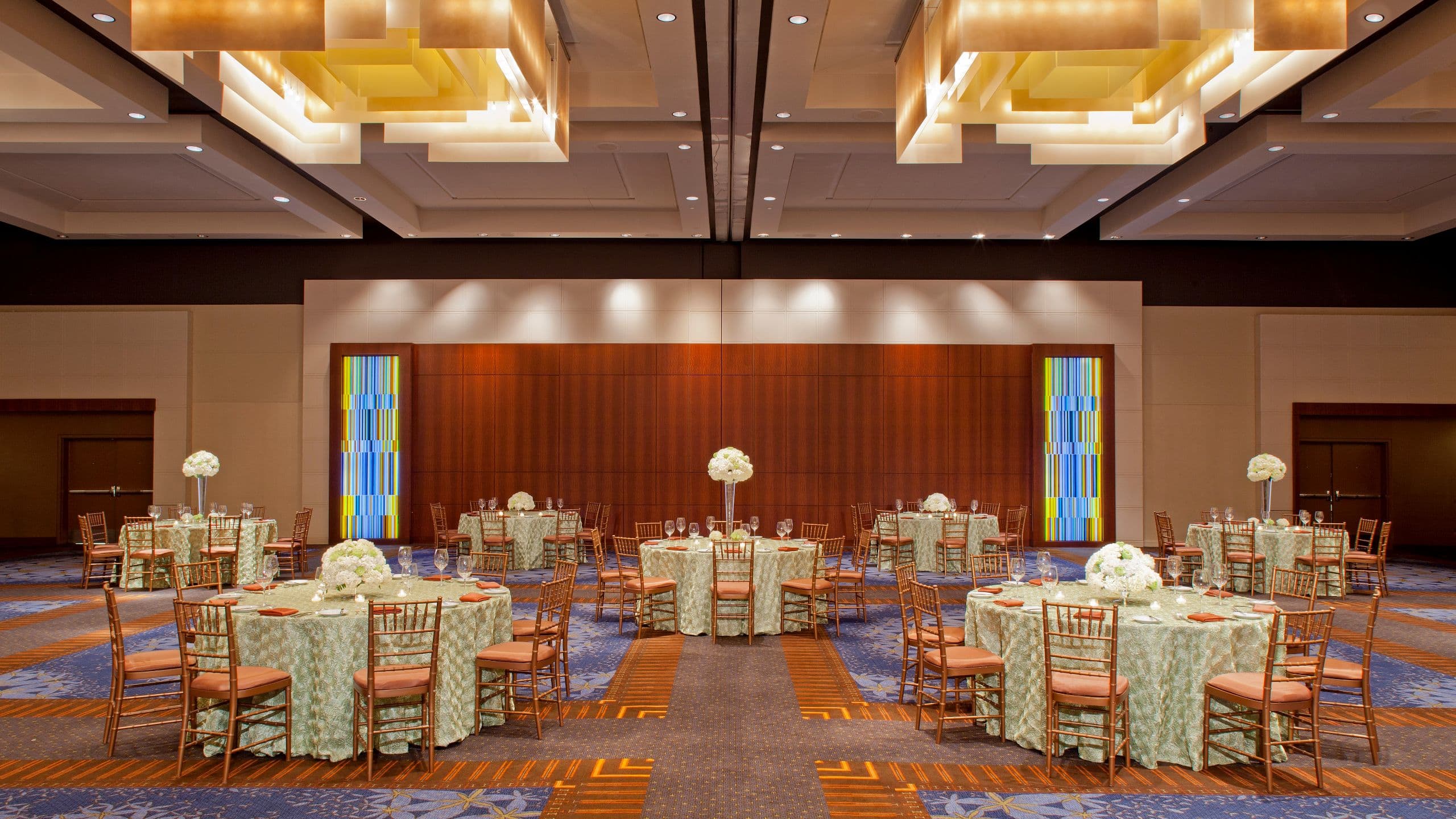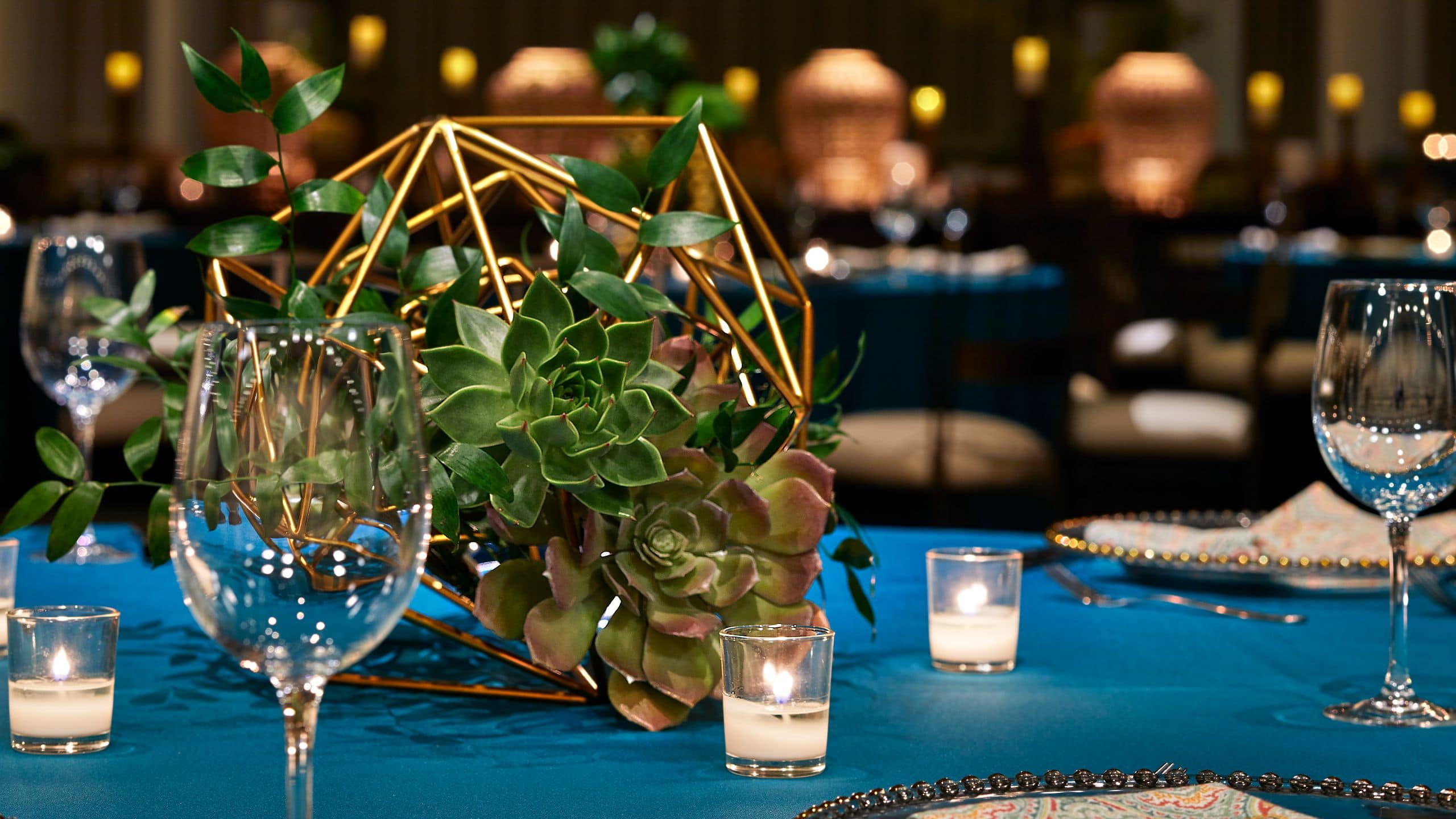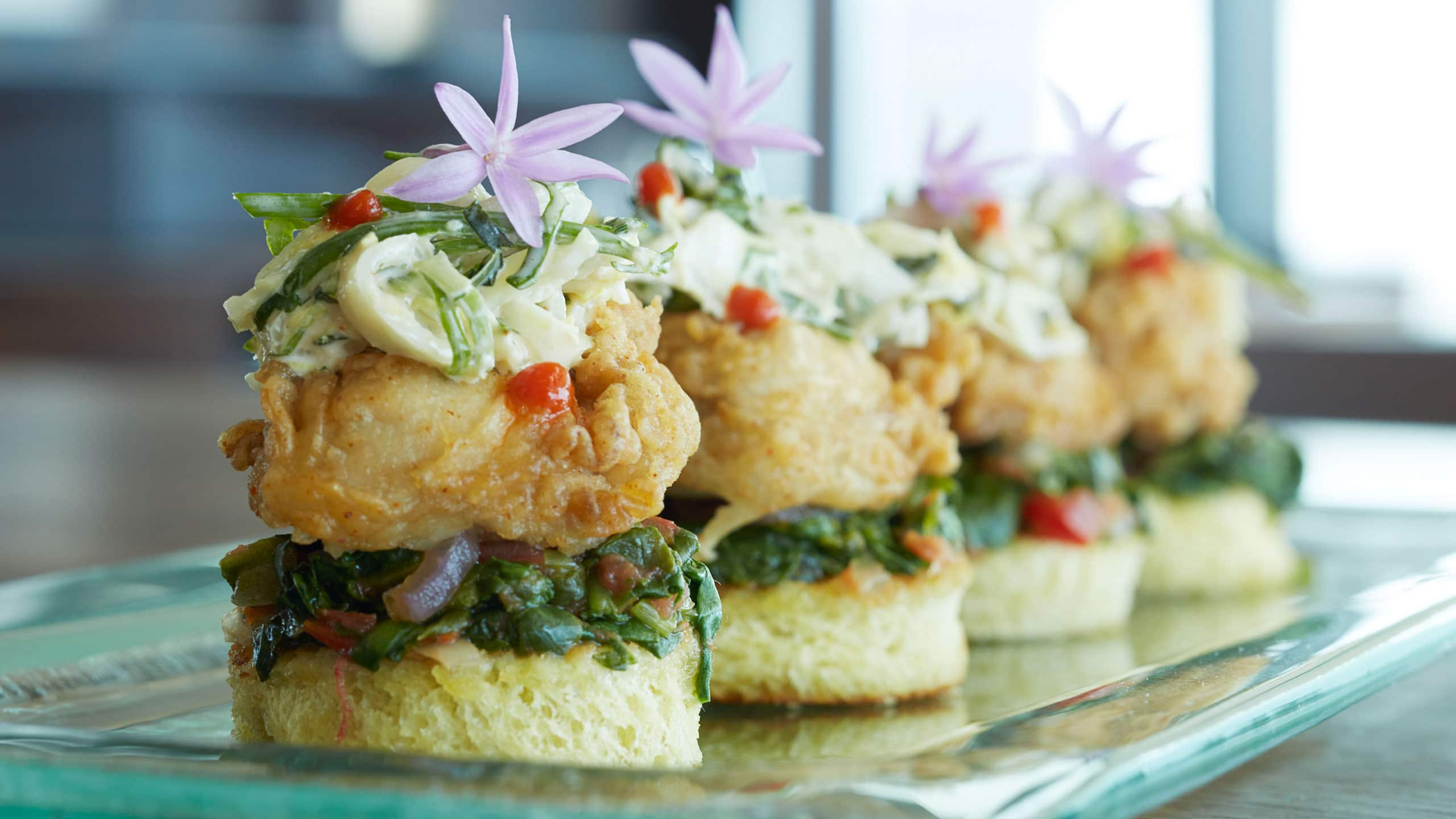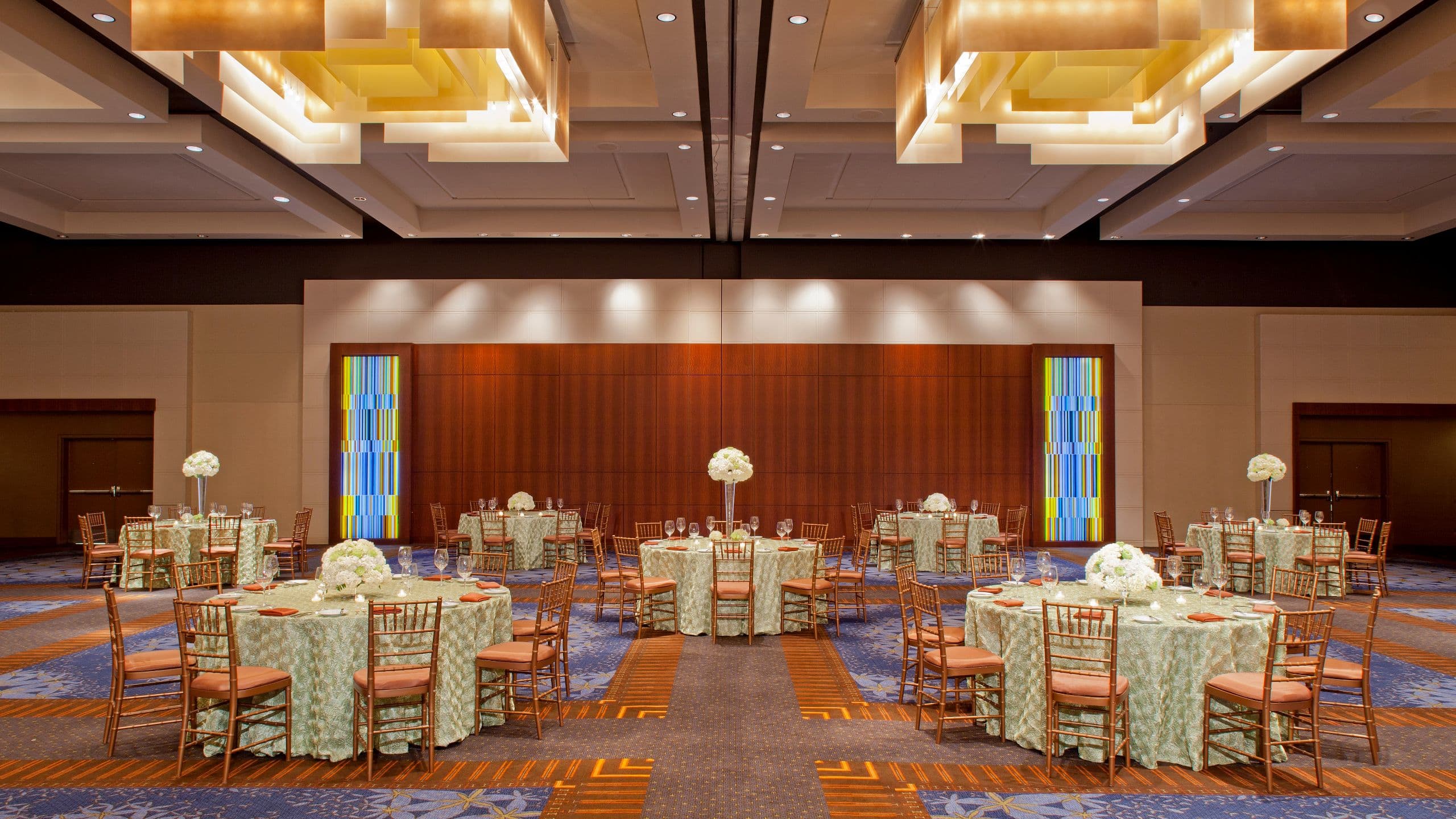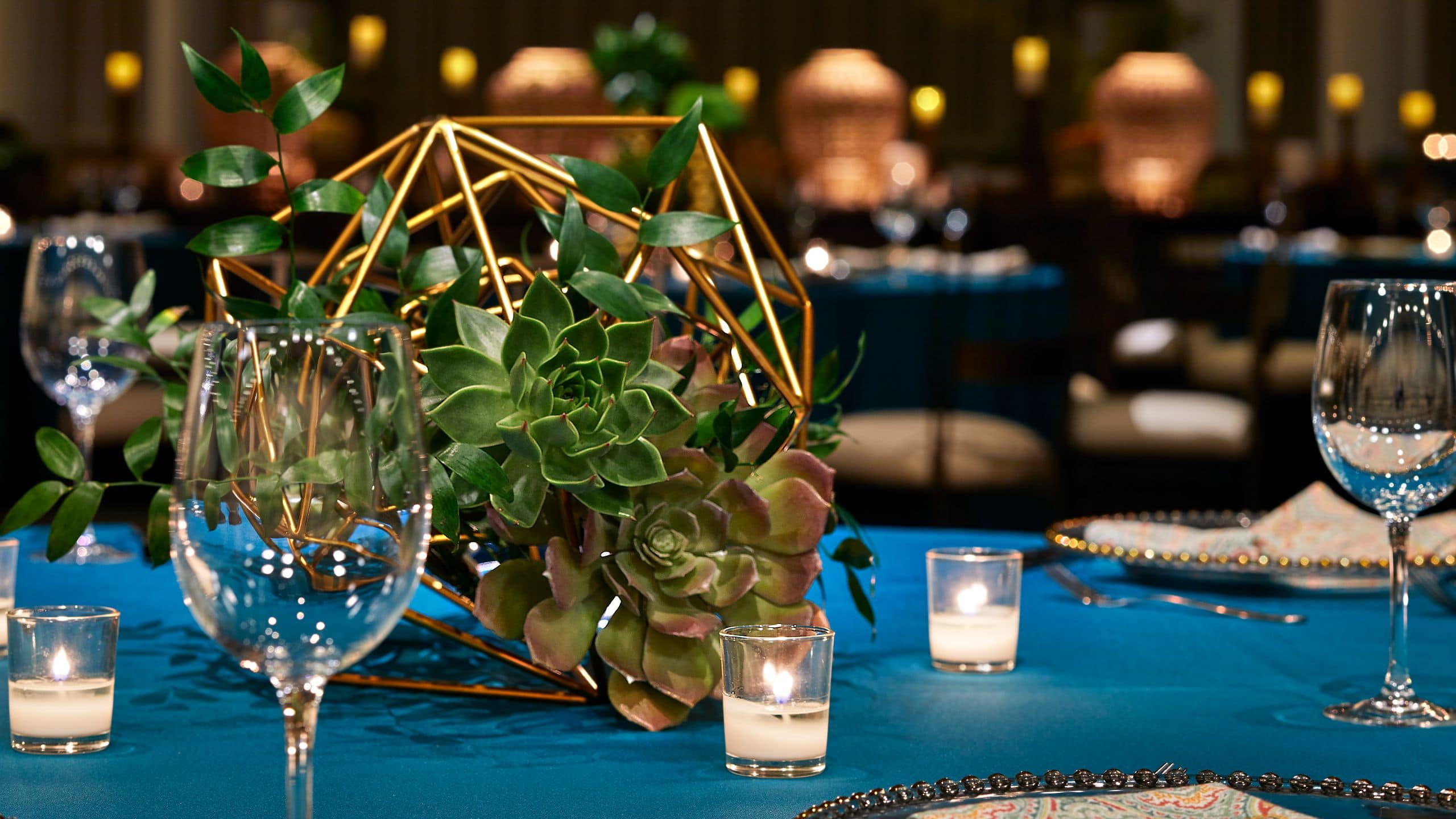 Seating Arrangements and Room Setup

Most rooms can be set up to match your plans. We offer flexible seating ranging from 8 to 12 guests per table.

Dance Floor and Risers

These are fully mobile and adaptable to your specifications.

Ceremony Room

Hyatt Regency Atlanta can create a ceremony room set in the round or chapel style. Choose from any number of venues.

Order of Events

From a traditional wedding to your own vision, allow our Atlanta wedding specialists to assist you.

Audiovisual Equipment

Our onsite audiovisual experts can help you execute your ideas.

Ice Sculptures

Our team of culinary experts can create an ice sculpture to match your theme, from simple to elaborate designs.

Parking

Valet parking is available, with reduced rates for your wedding guests, based on availability.

Wedding Cake

Our pastry chef is available to discuss all the details for your perfect, one-of-a-kind wedding cake and will be on hand during your tasting. Choose from a variety of designs, styles and flavors.
Contact Us
Let's start the planning process. Contact us for more information or to schedule an appointment.