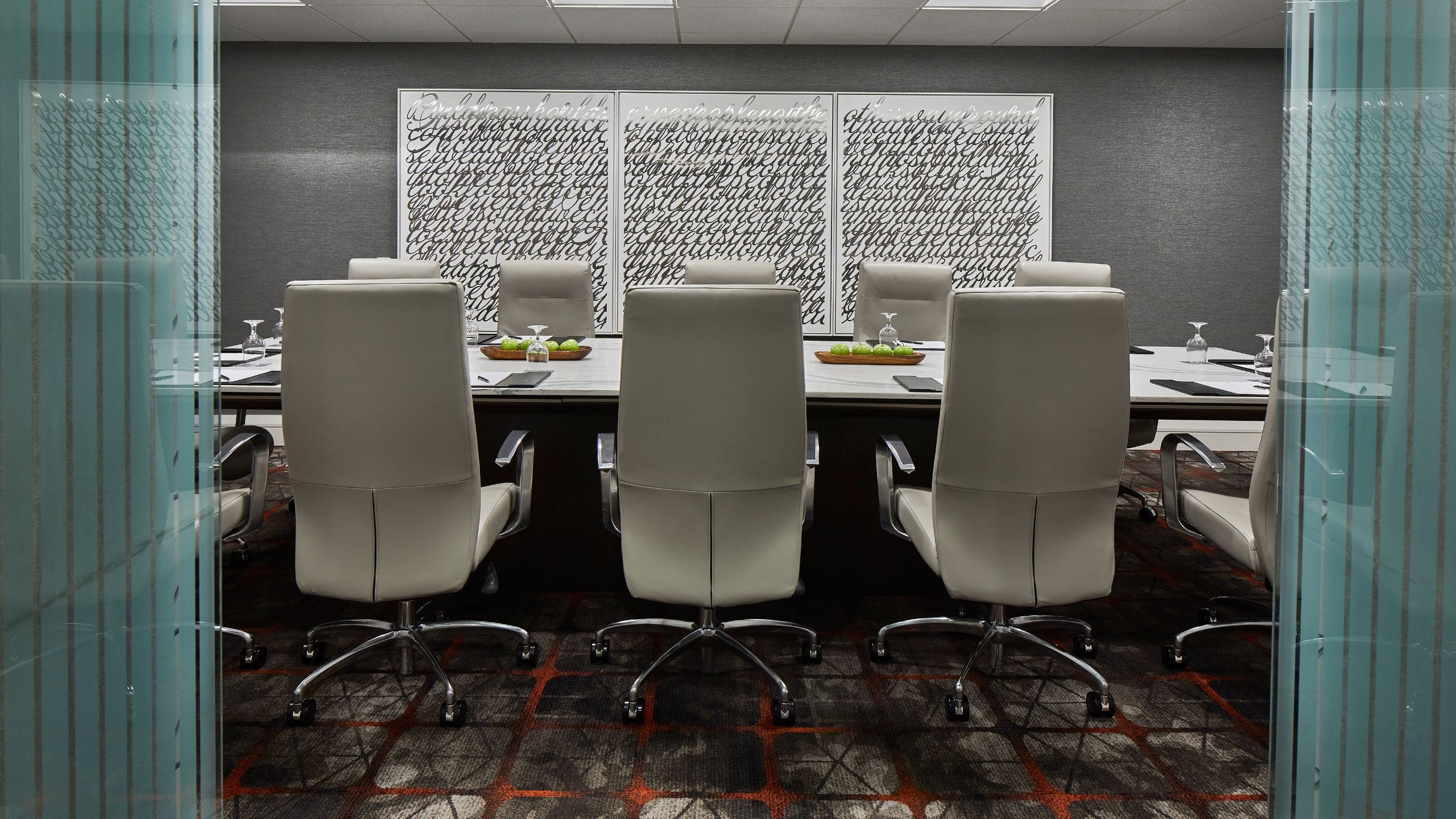 Meetings & Events
Hyatt Regency Atlanta is one of Cvent's Top 10 U.S. Meetings Destinations and Atlanta's premier meetings hotel, offering planners 180,000 square feet of flexible event space—the most space in market, including the largest hotel ballroom in Georgia.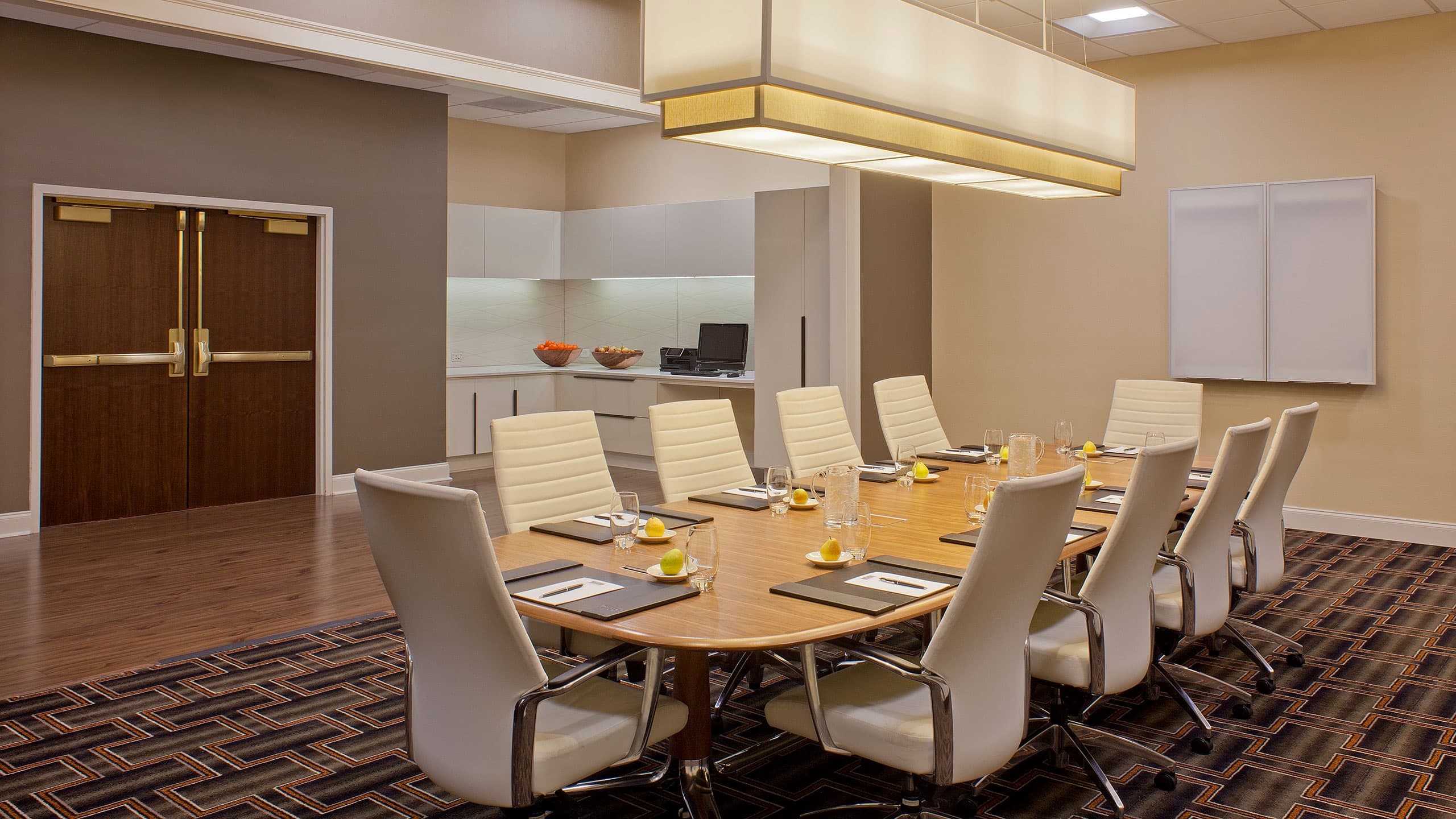 Chicago Planner Office and Meeting Room
Elegantly welcoming, each of these flexible rooms can host 30 guests for a reception or banquet, 22 in a conference setup, 20 in a classroom, or 42 in a theater configuration.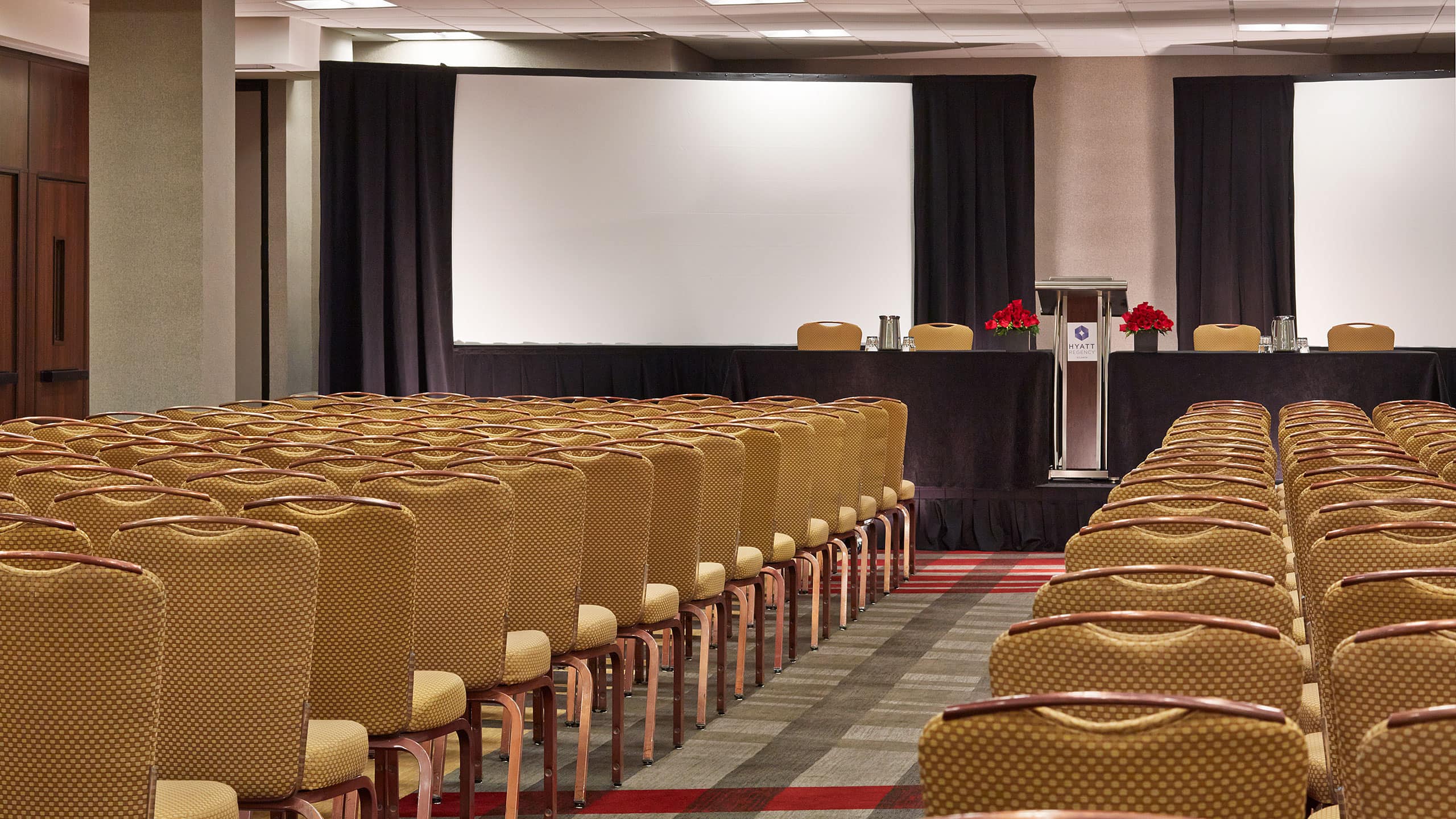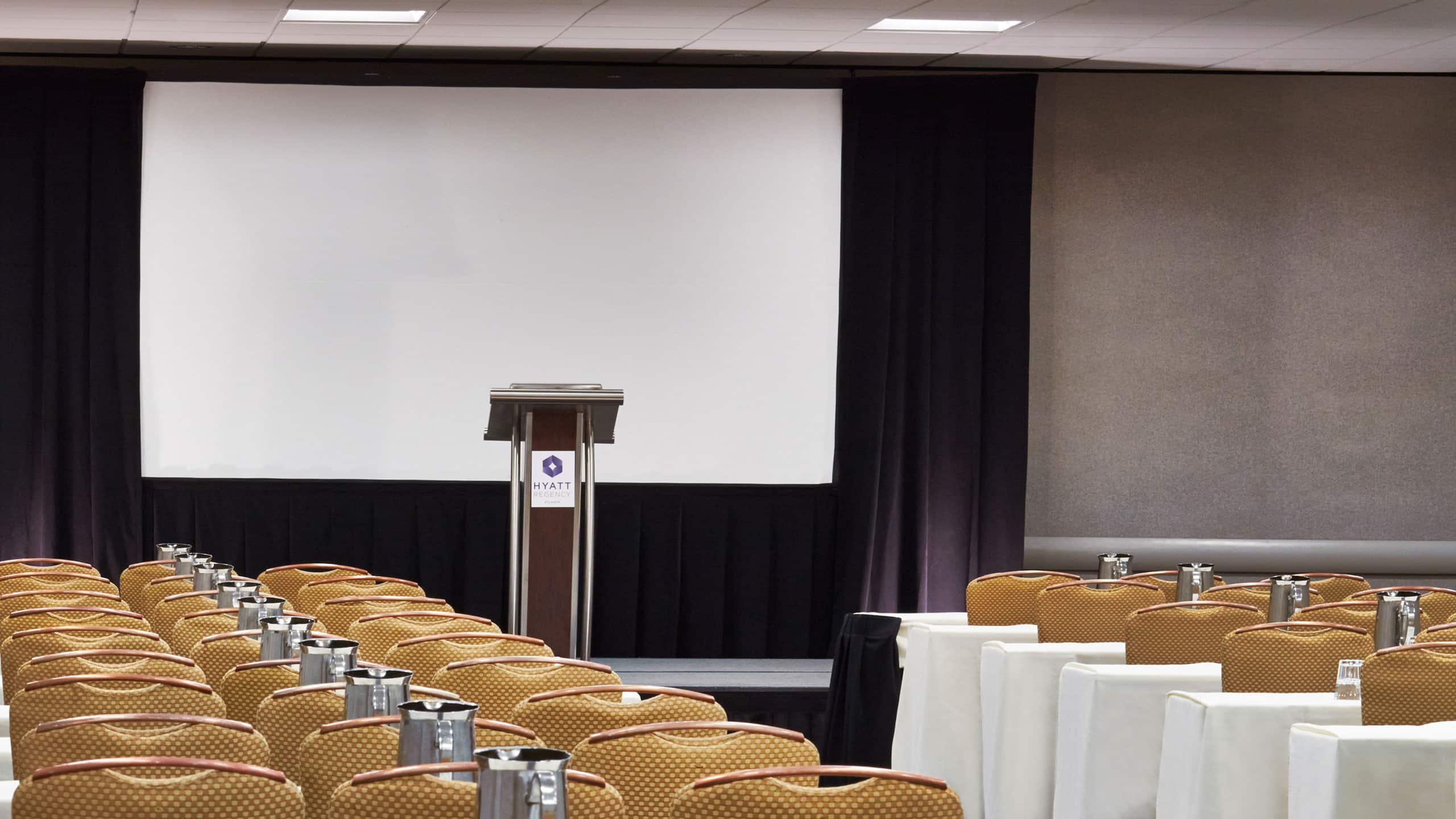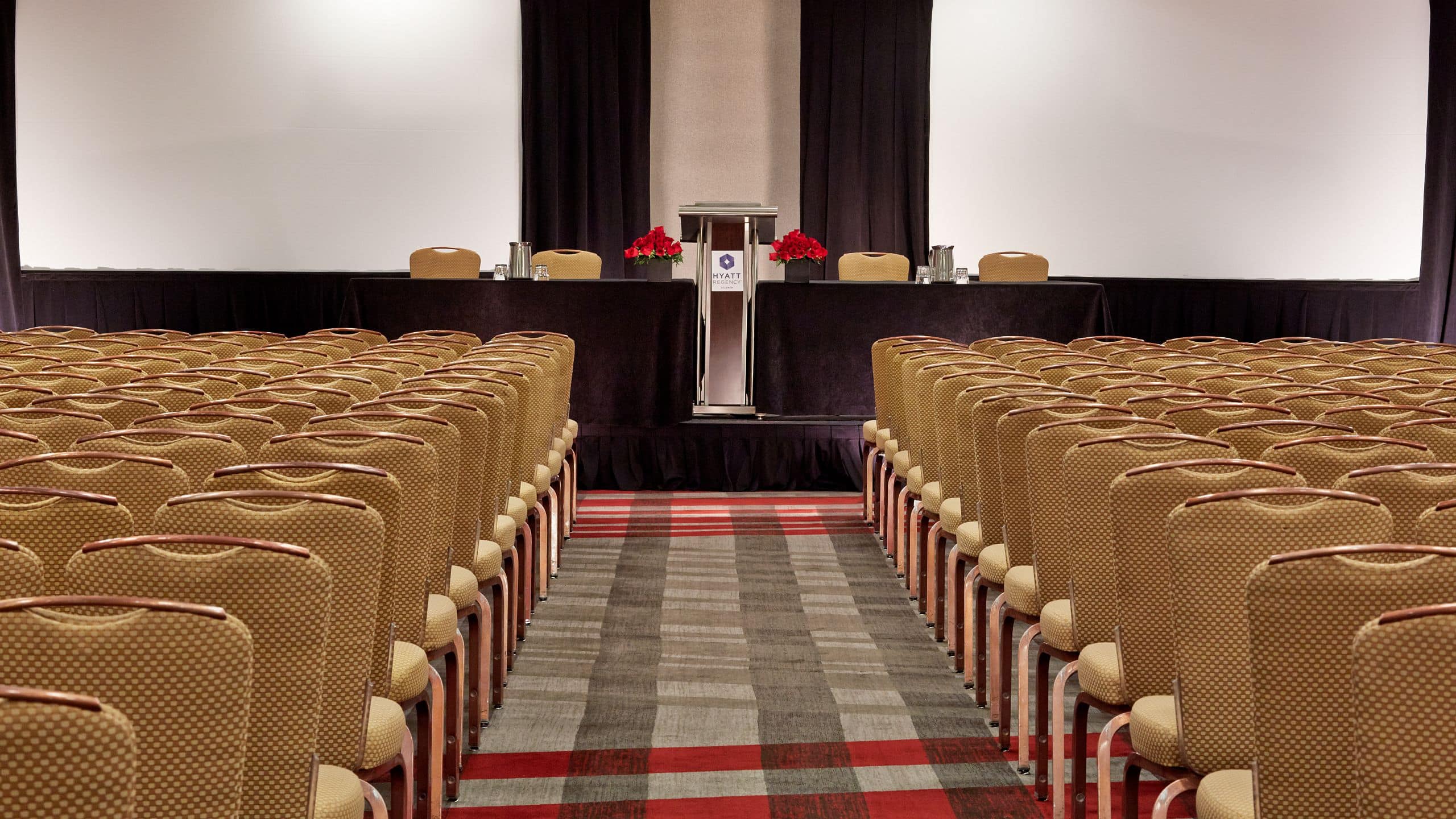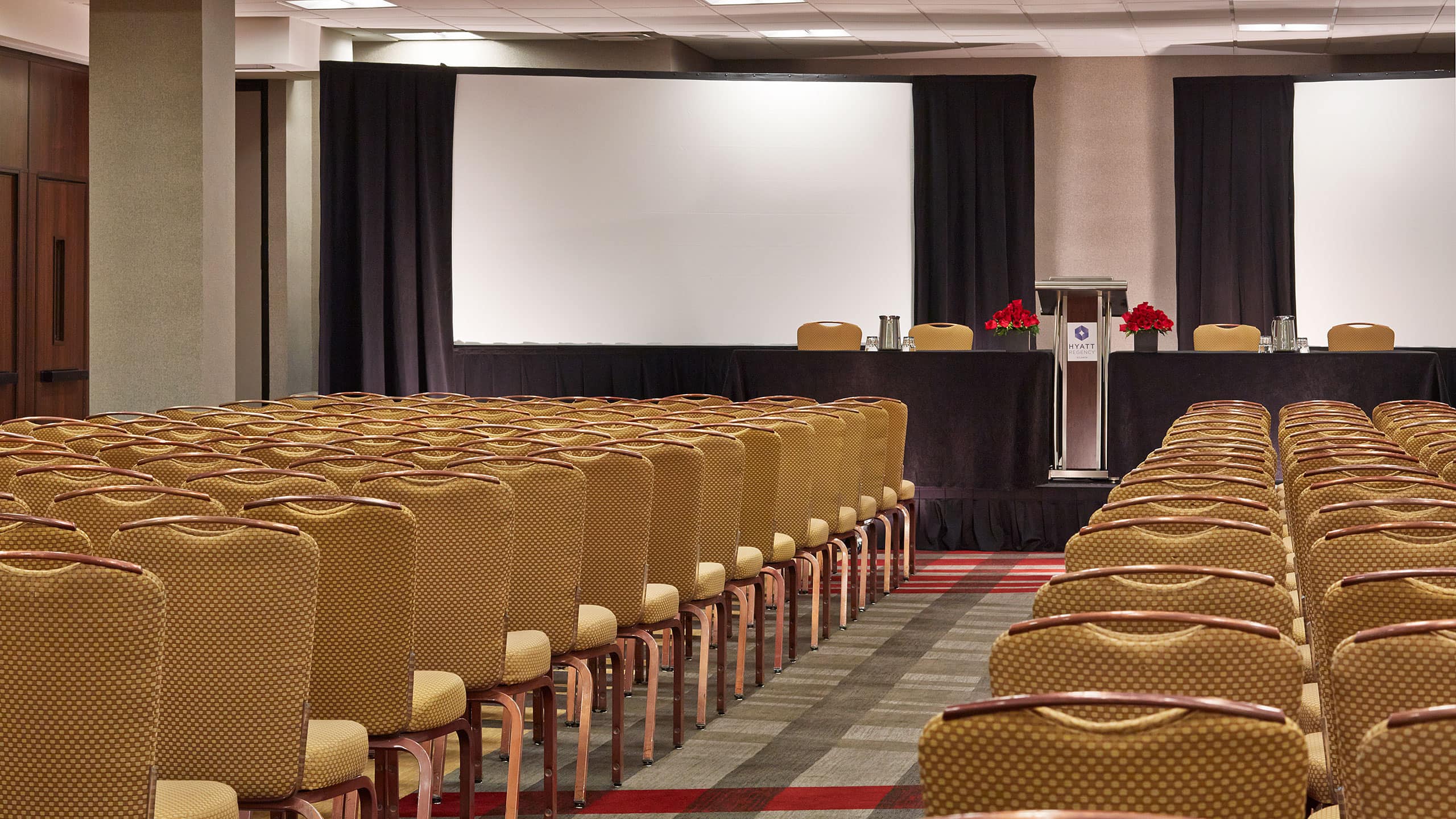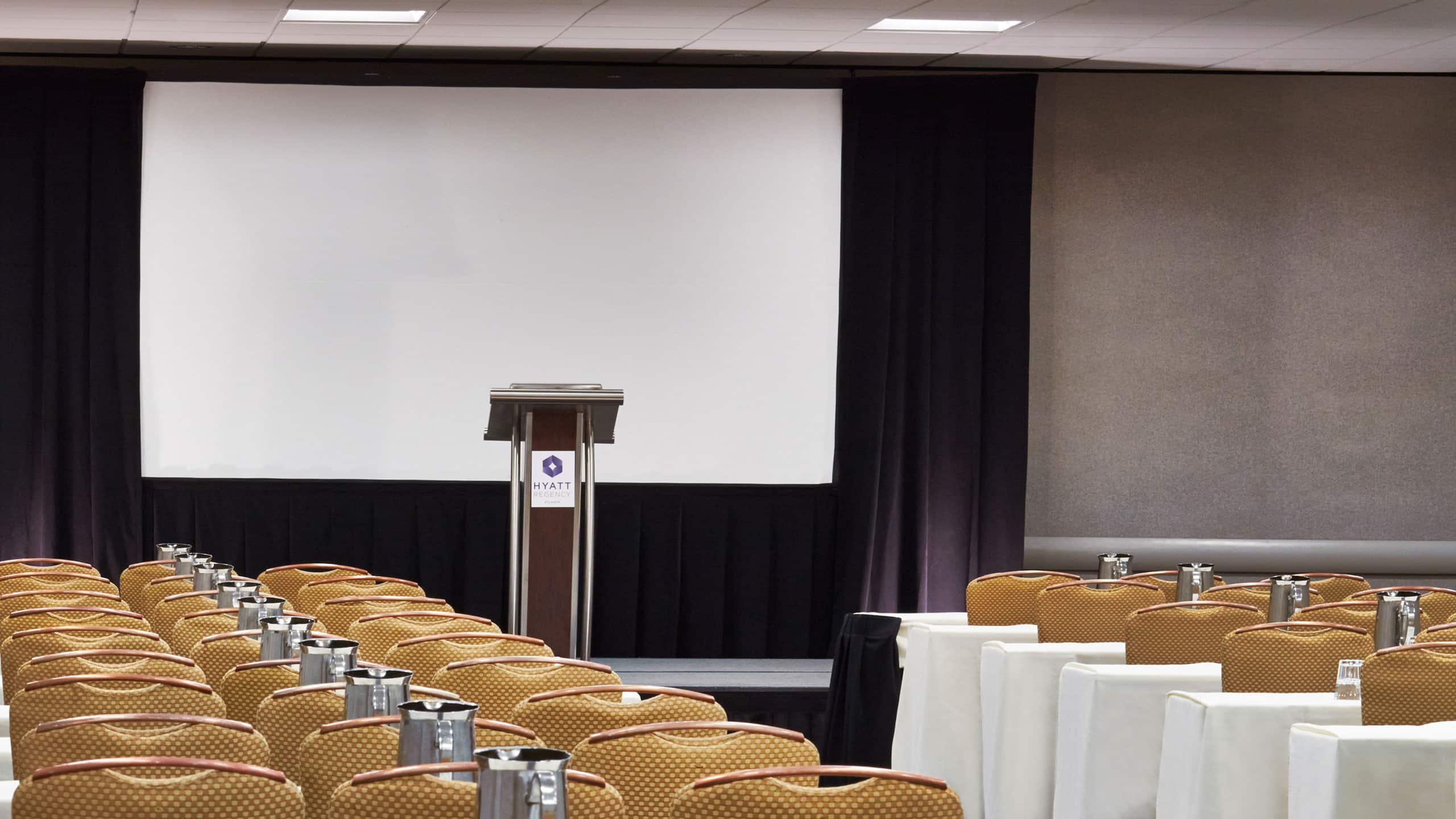 Hanover Meeting Rooms
At 10,104 square feet, this meeting venue can be used in its entirety or in smaller sections. It works well for banquets, for receptions, or in configurations such as theater, classroom, conference, U-shape, or hollow square.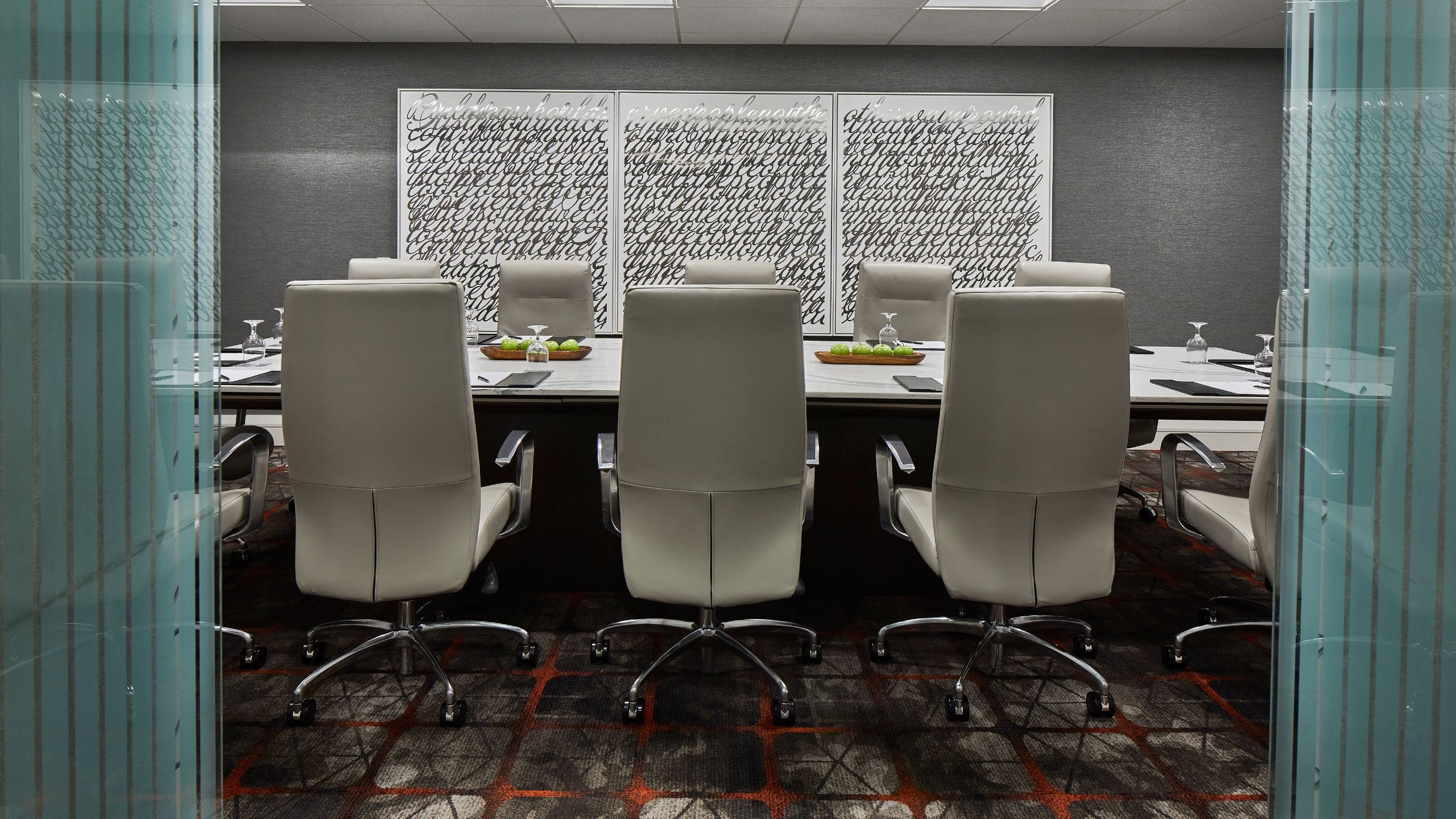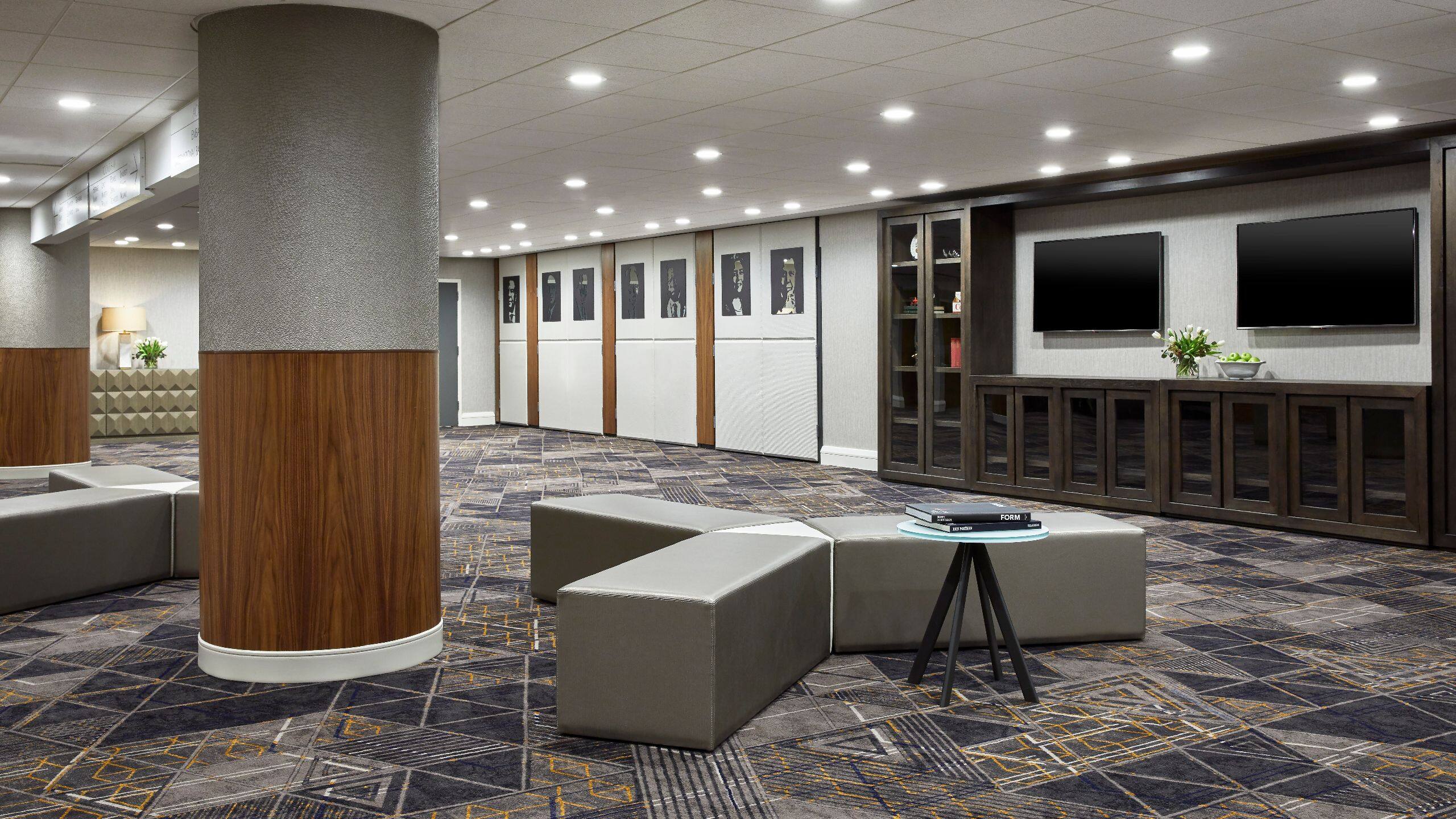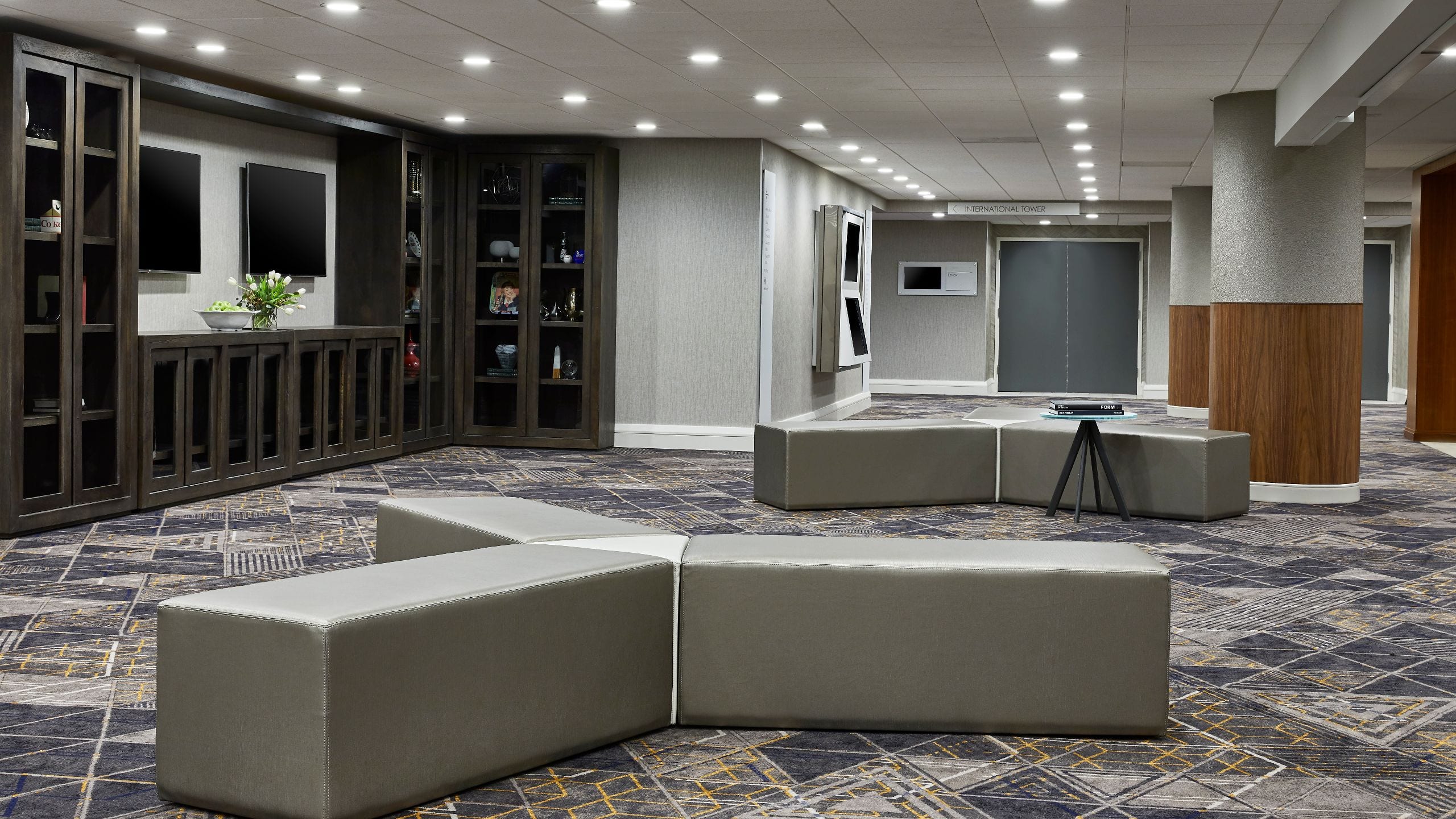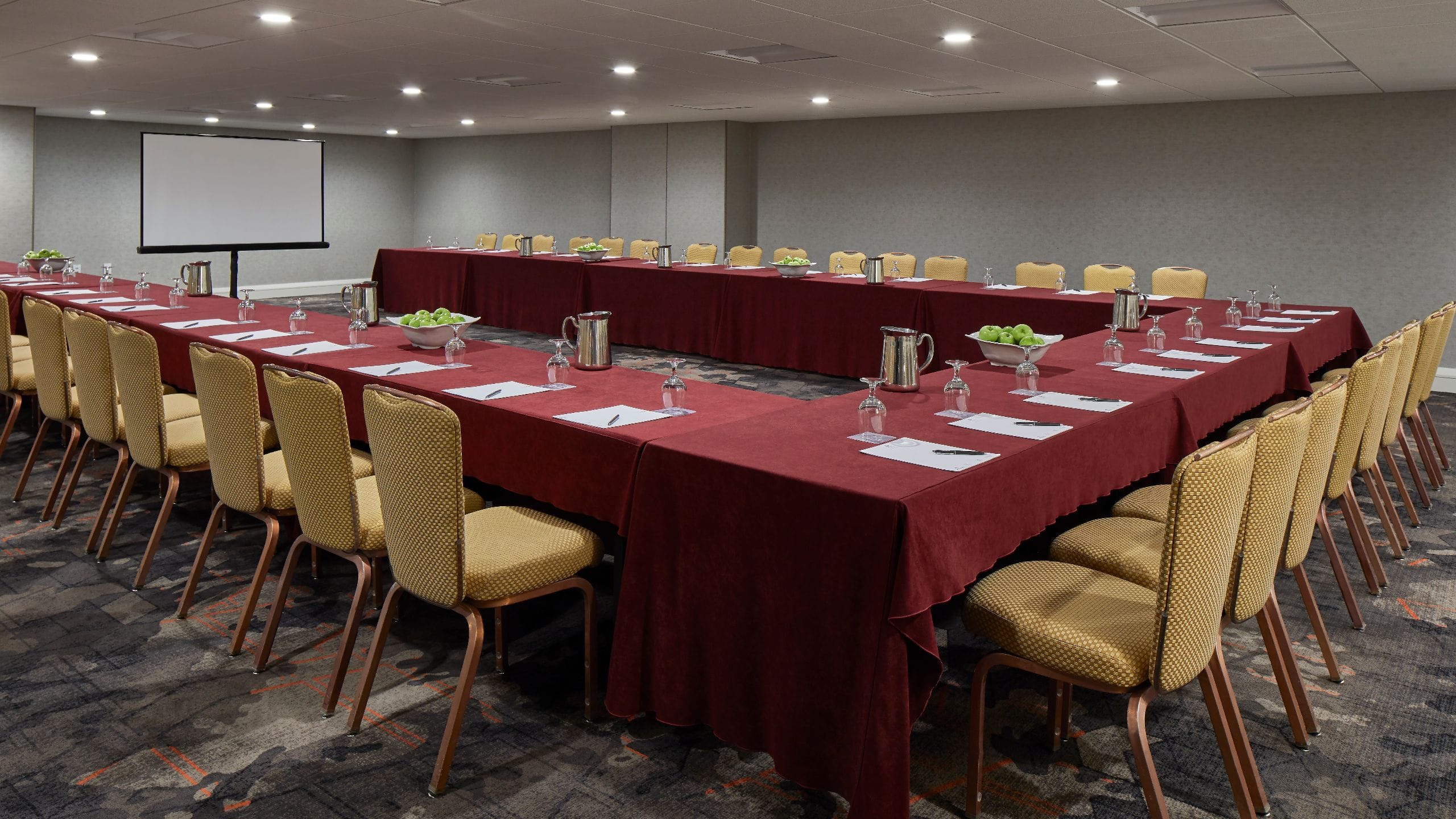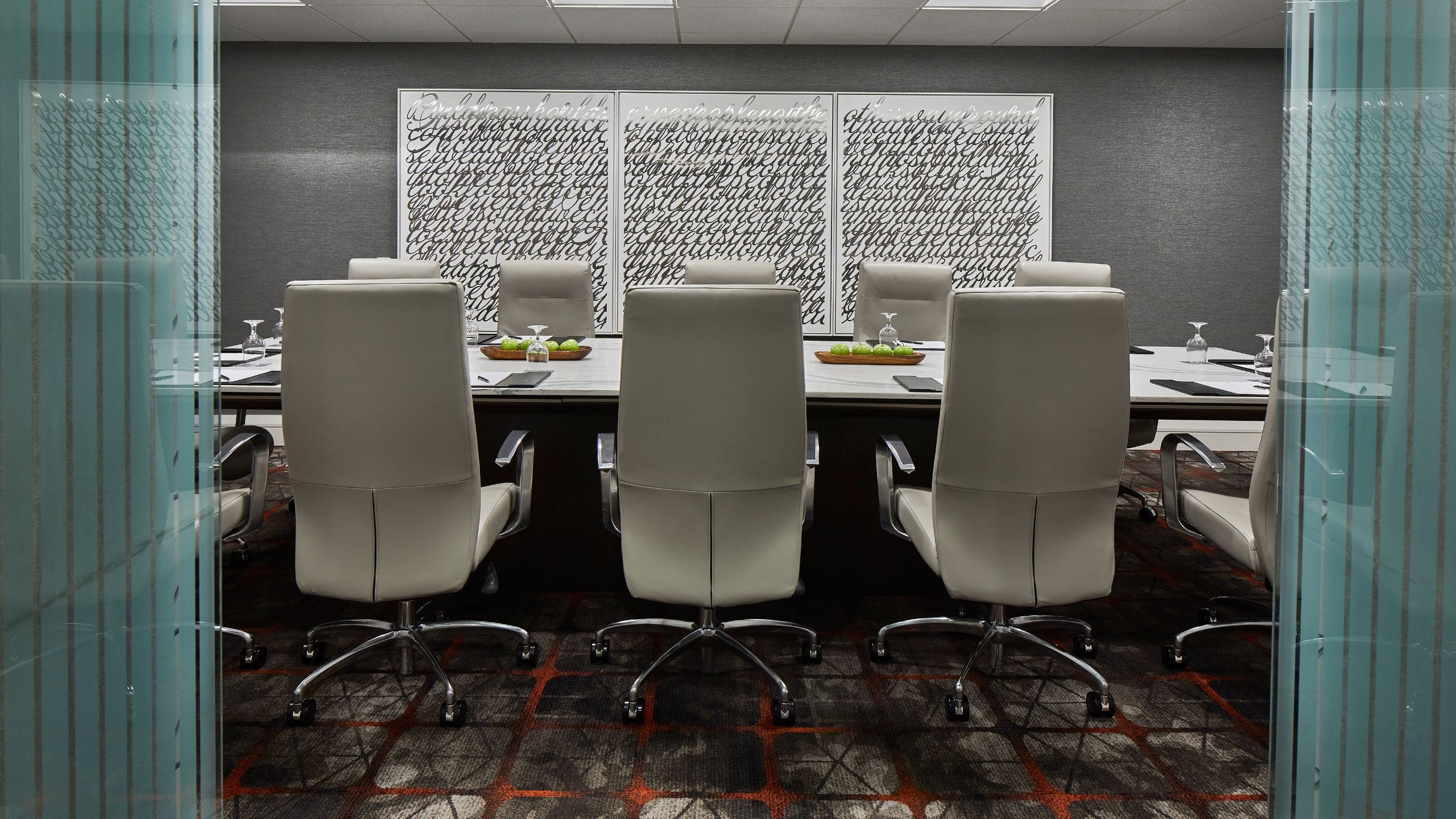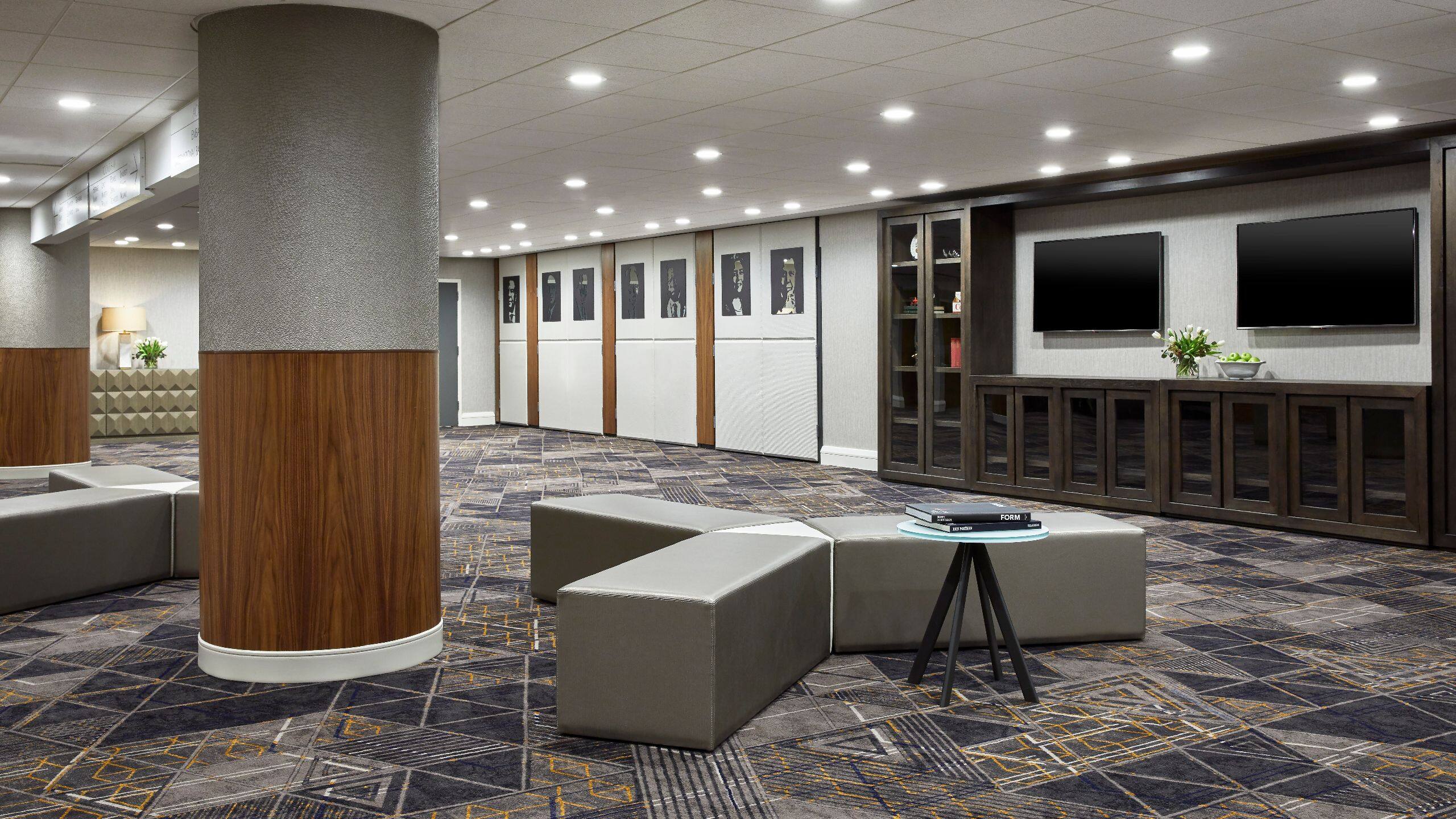 Atlanta Conference Center
This self-contained 19,757-square-foot series of 19 rooms is accessible via elevator, escalators, and stairways. Setups for these spaces are limited only by your imagination.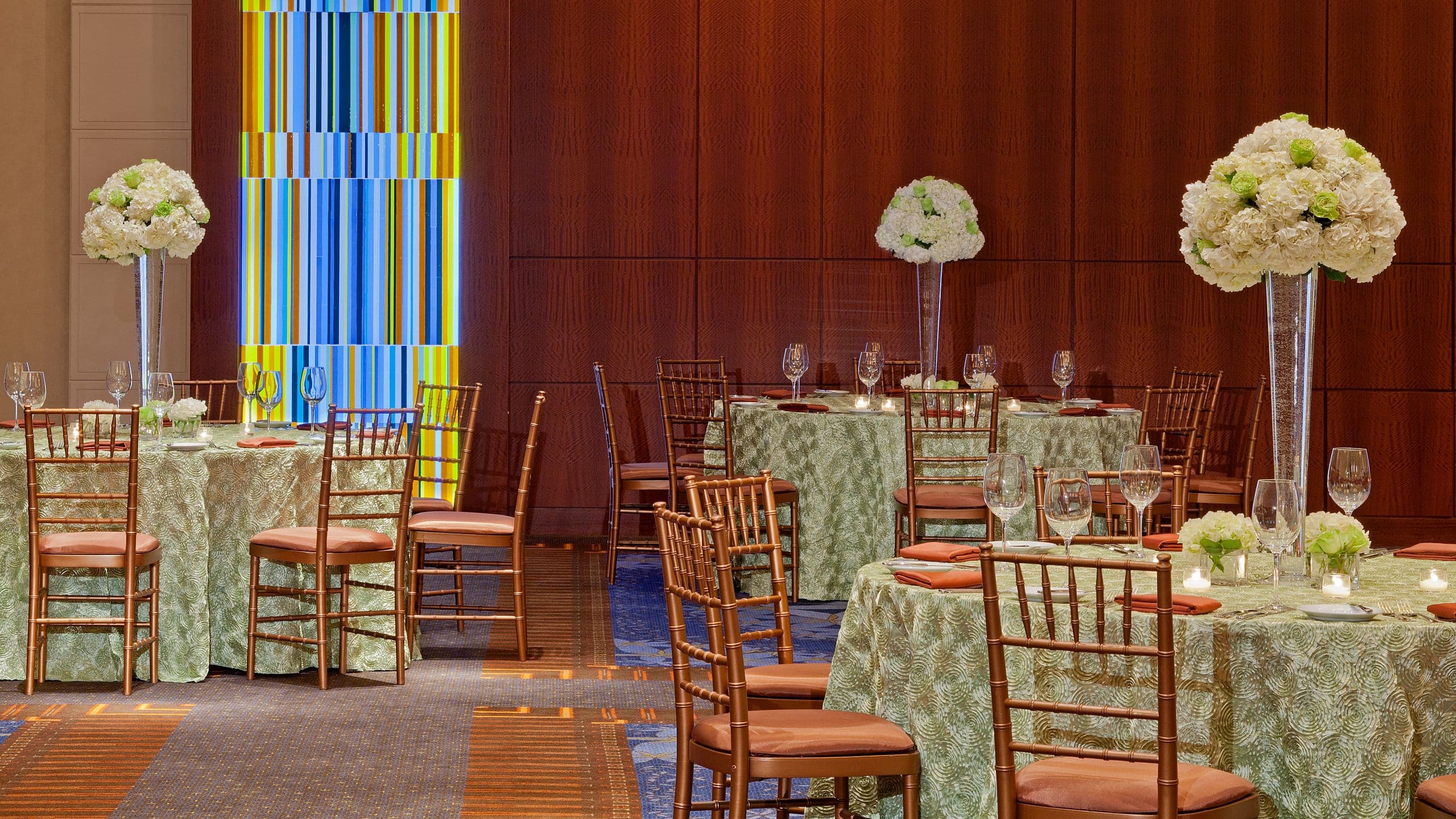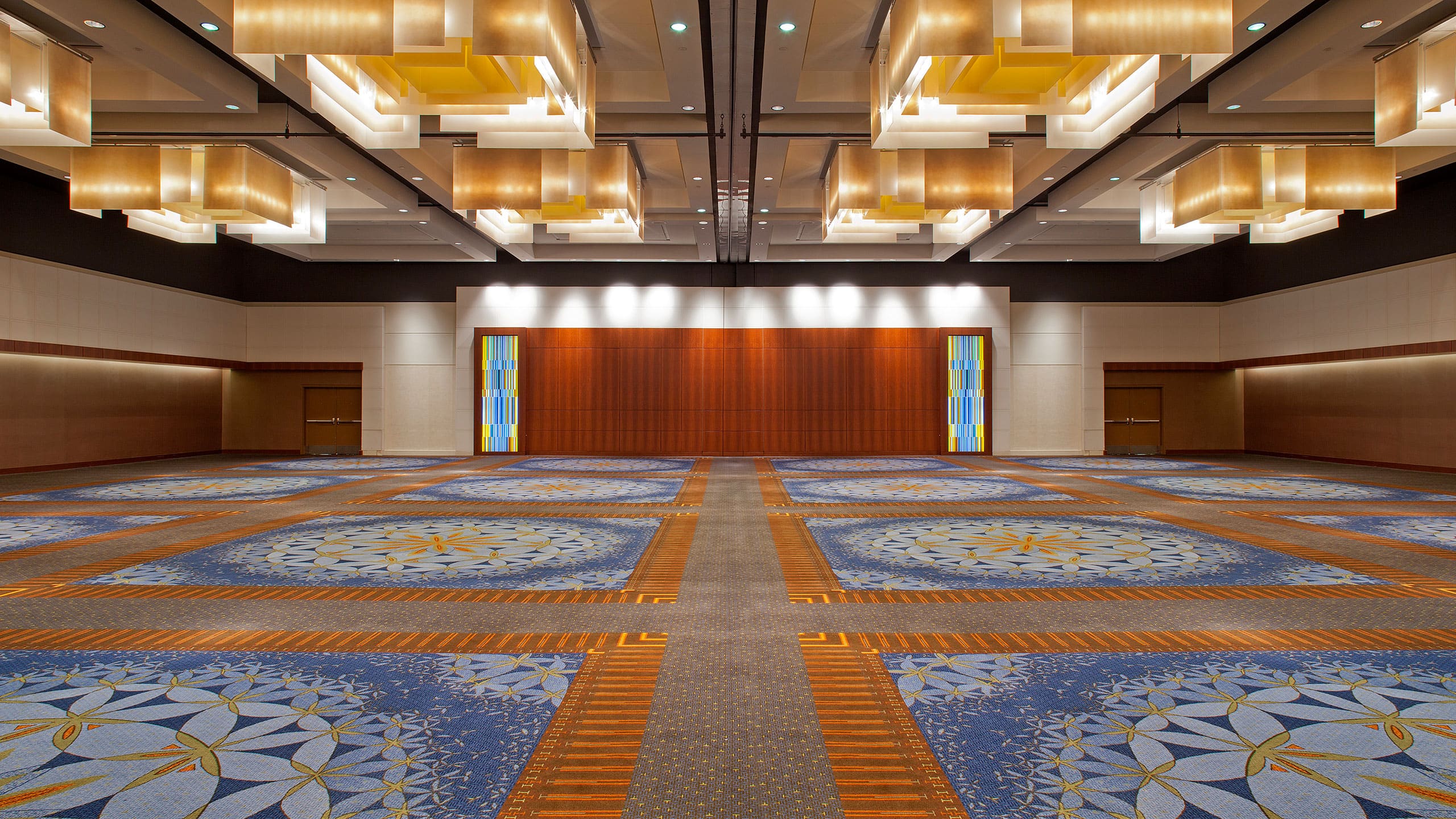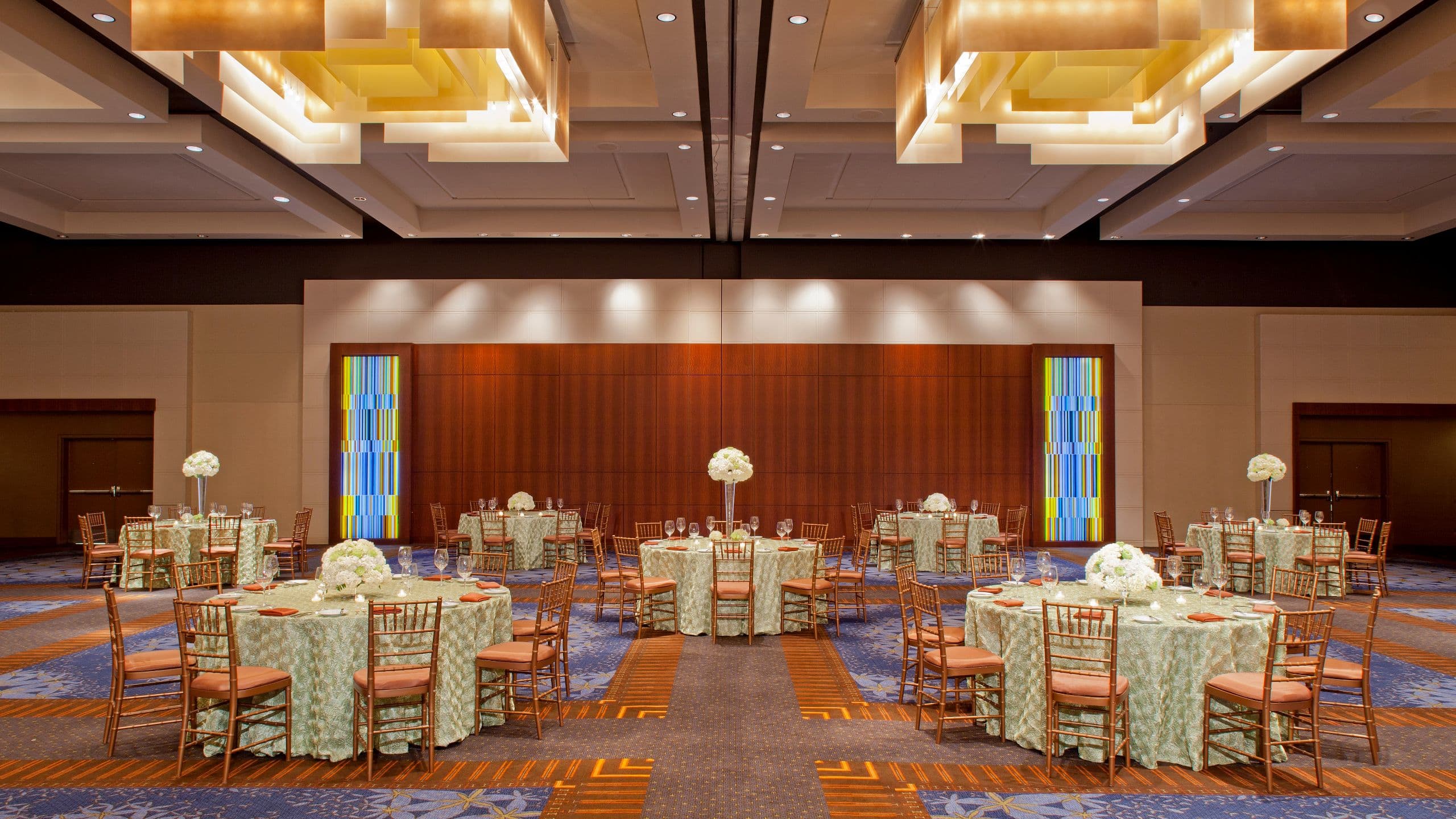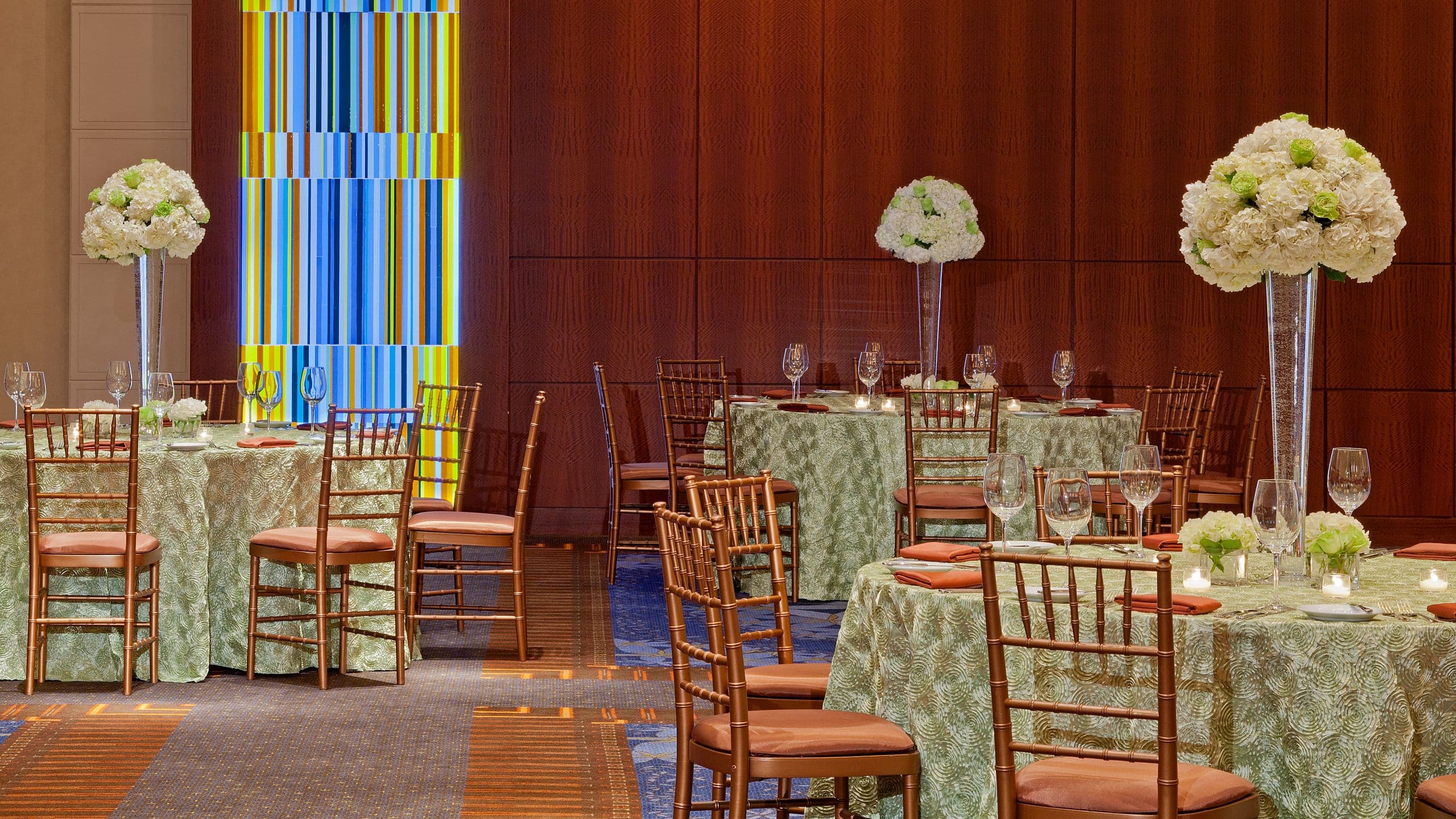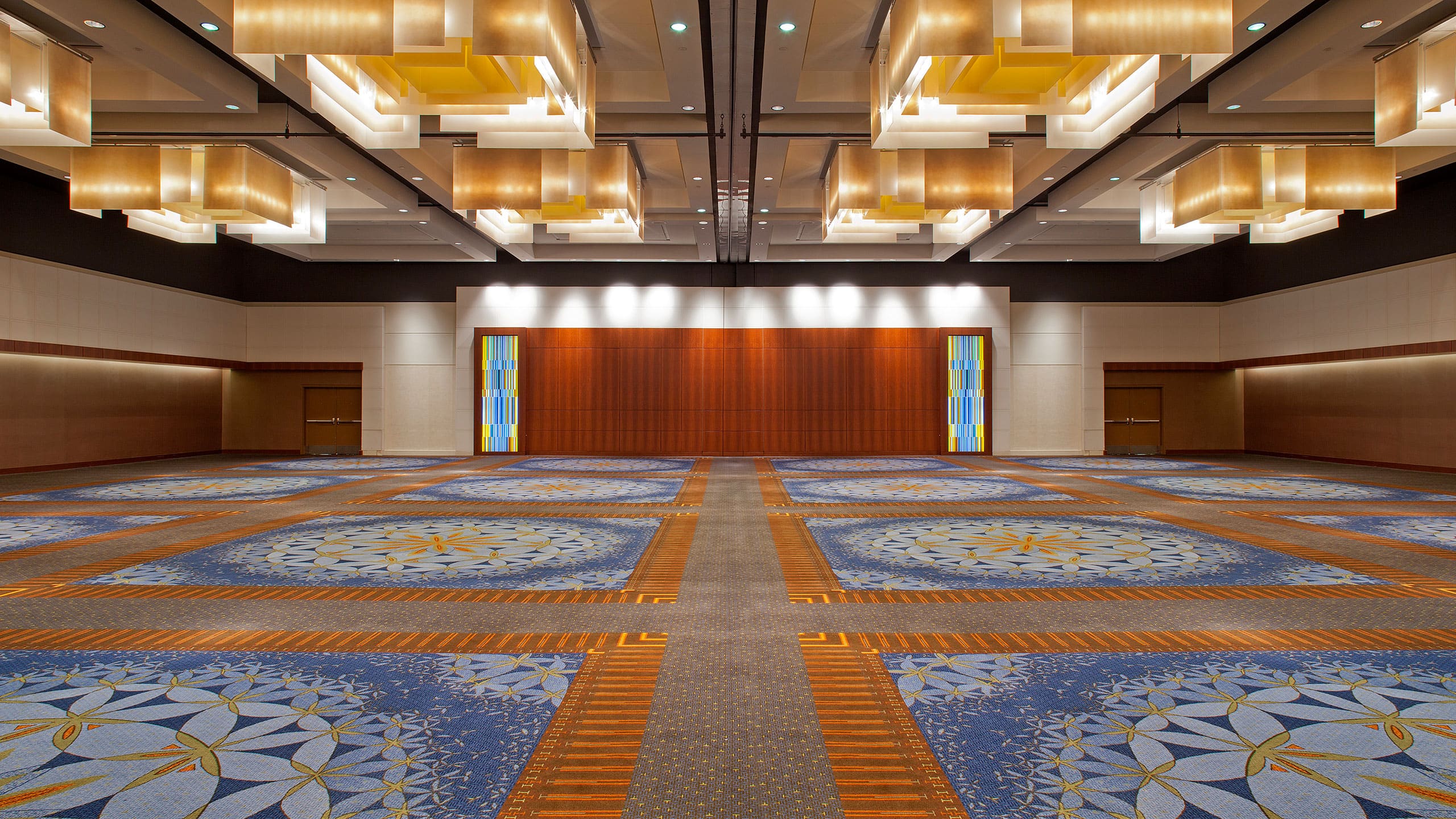 International Ballroom
Use this 9,150-square-foot venue in its entirety, or divide it into two flexible spaces. Host 480 at a meeting or training session, or seat 1,050 in a theater configuration.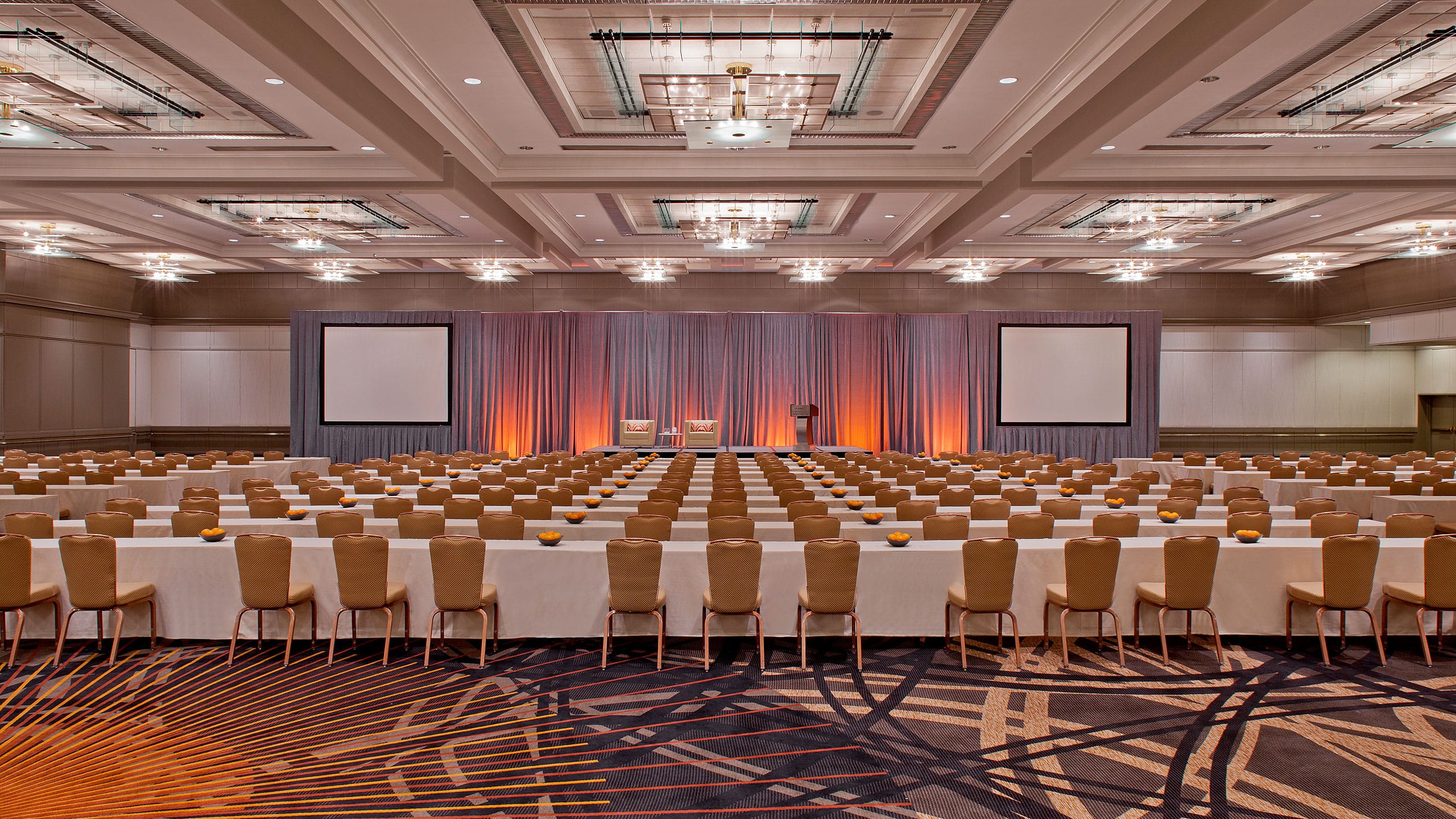 Regency Ballroom
Use this 17,000-square-foot space—which opens onto our pool deck—as a whole, or divide it into 3,366- to 13,143-square-foot sections. Host as many as 1,150 guests for a banquet or reception, or seat 1,320 in a theater setup.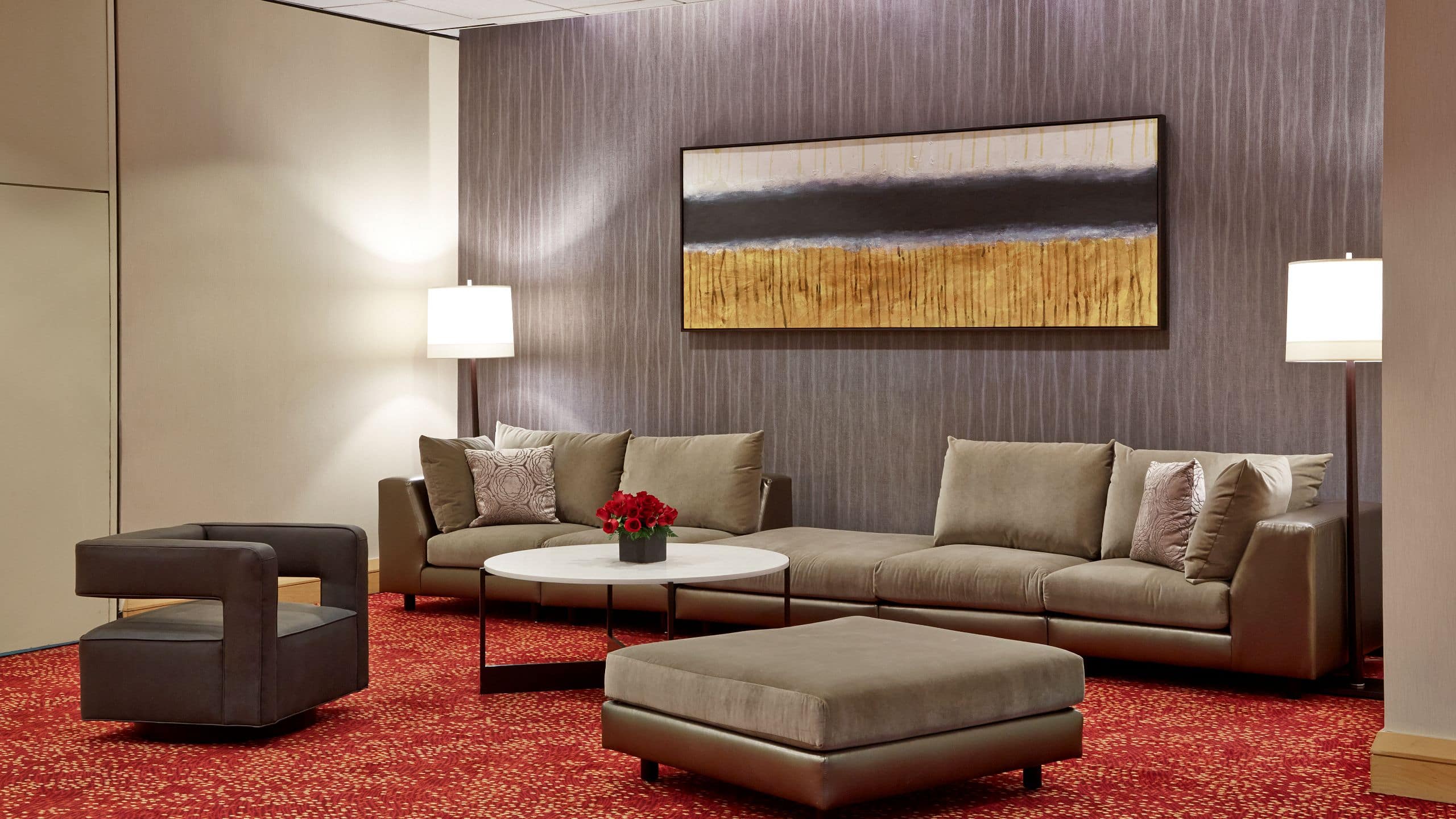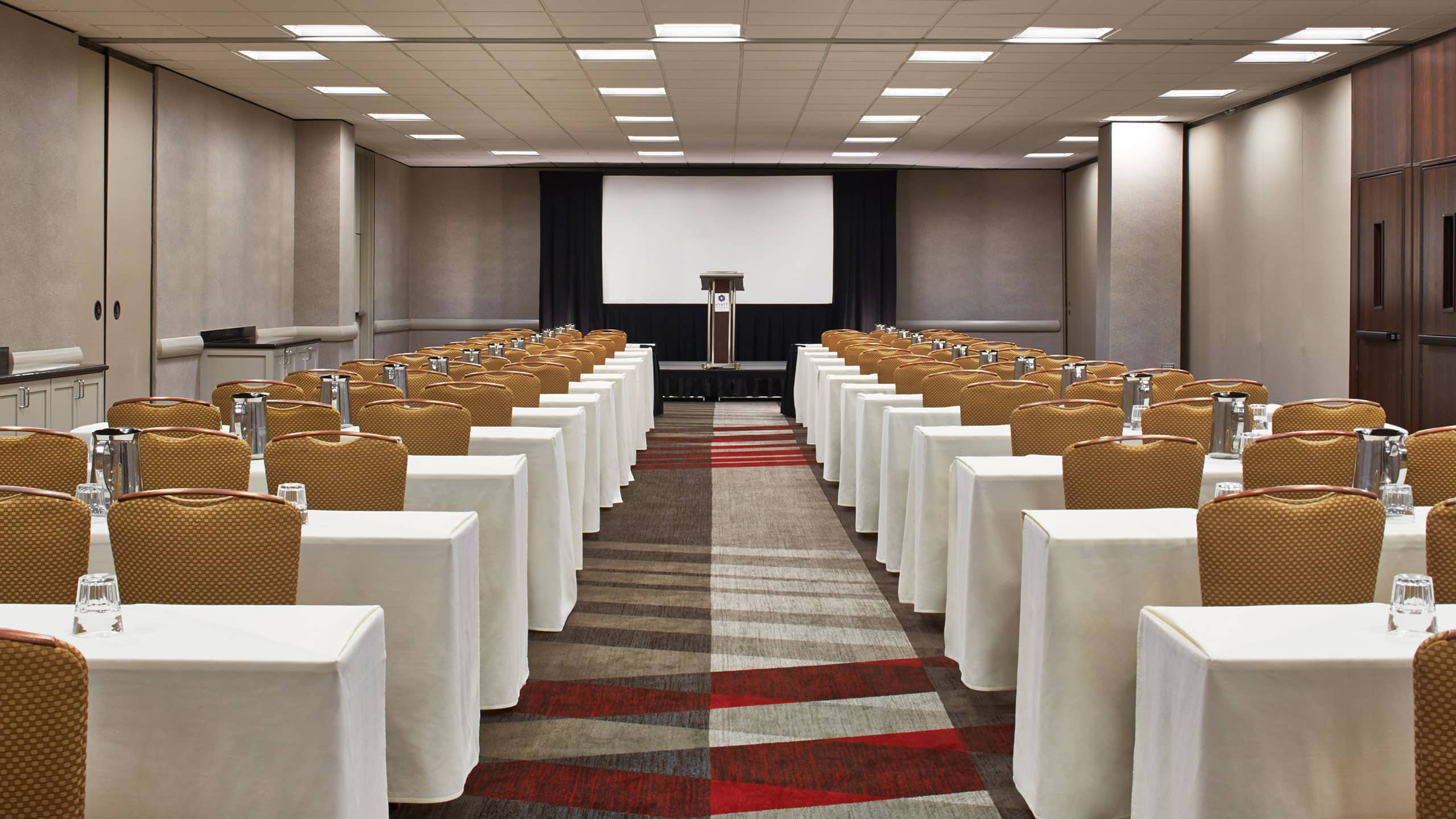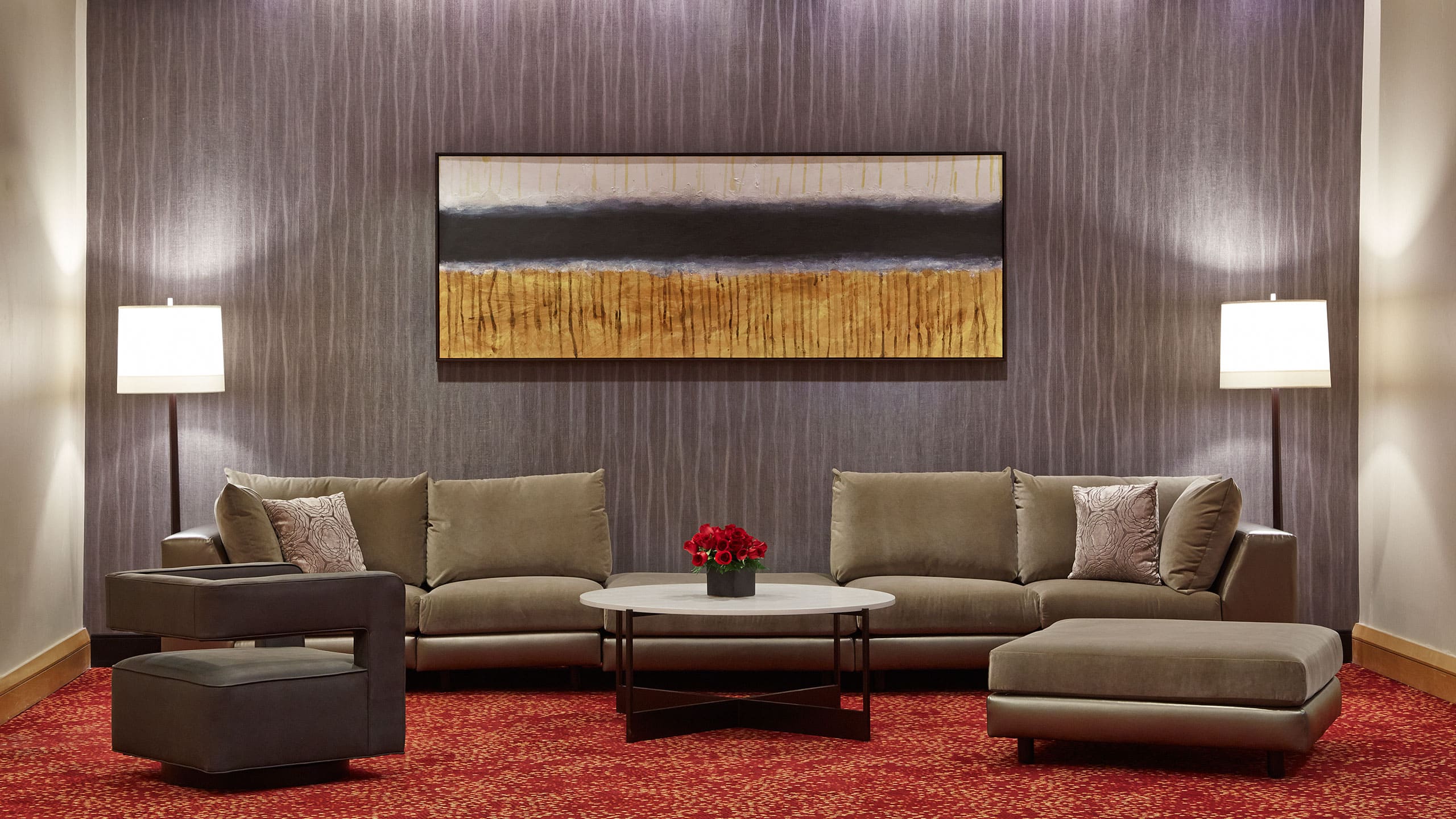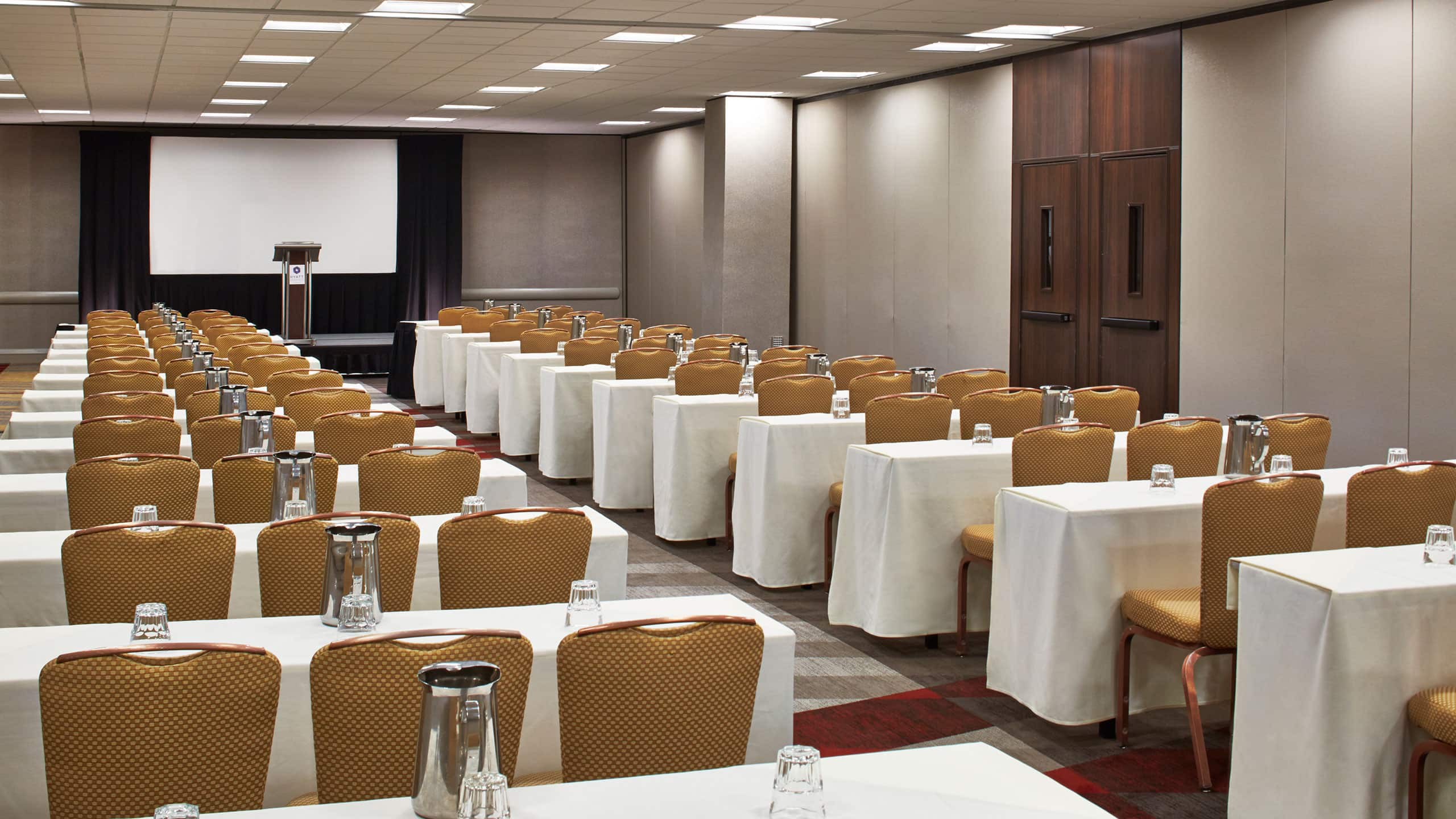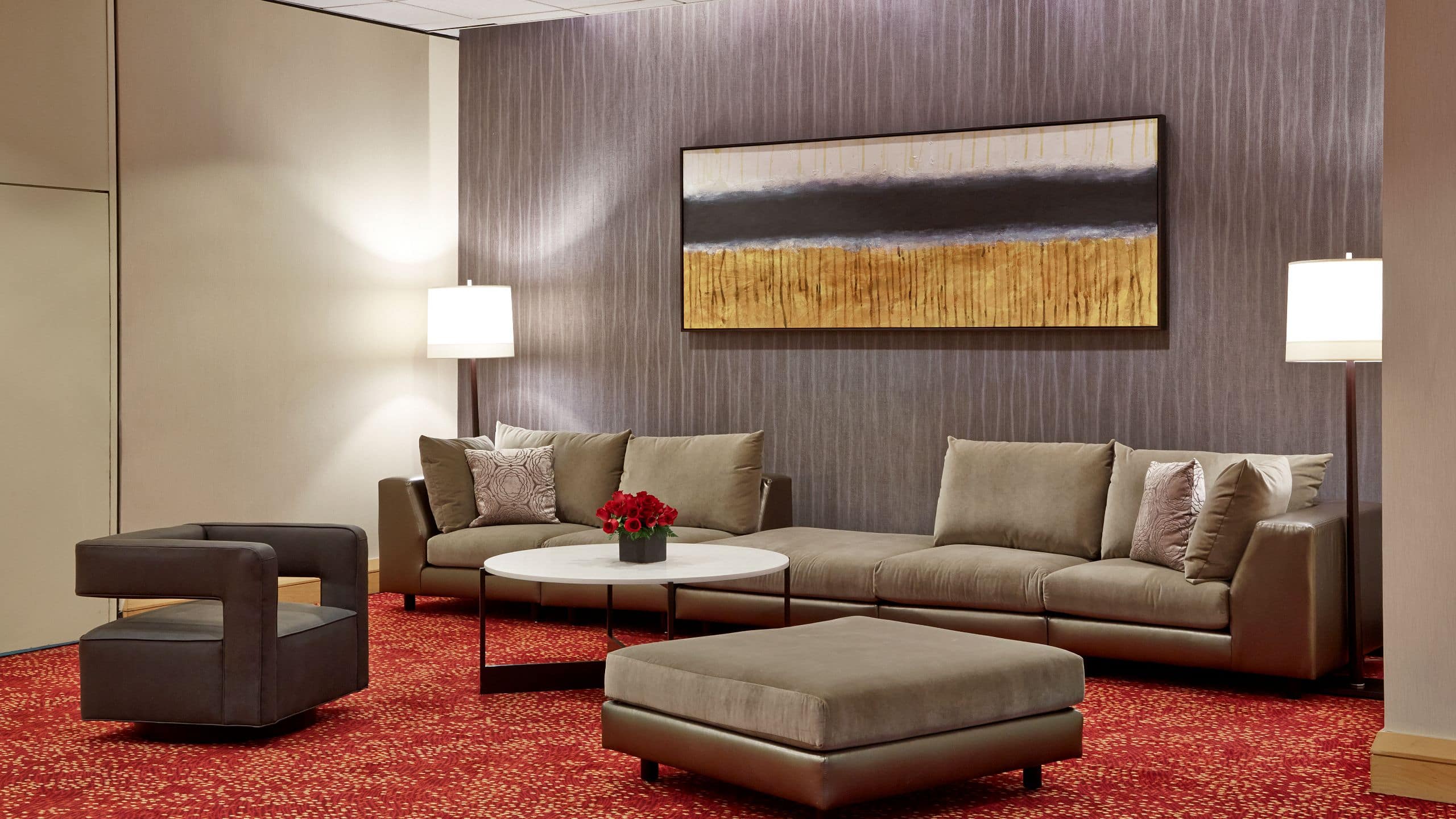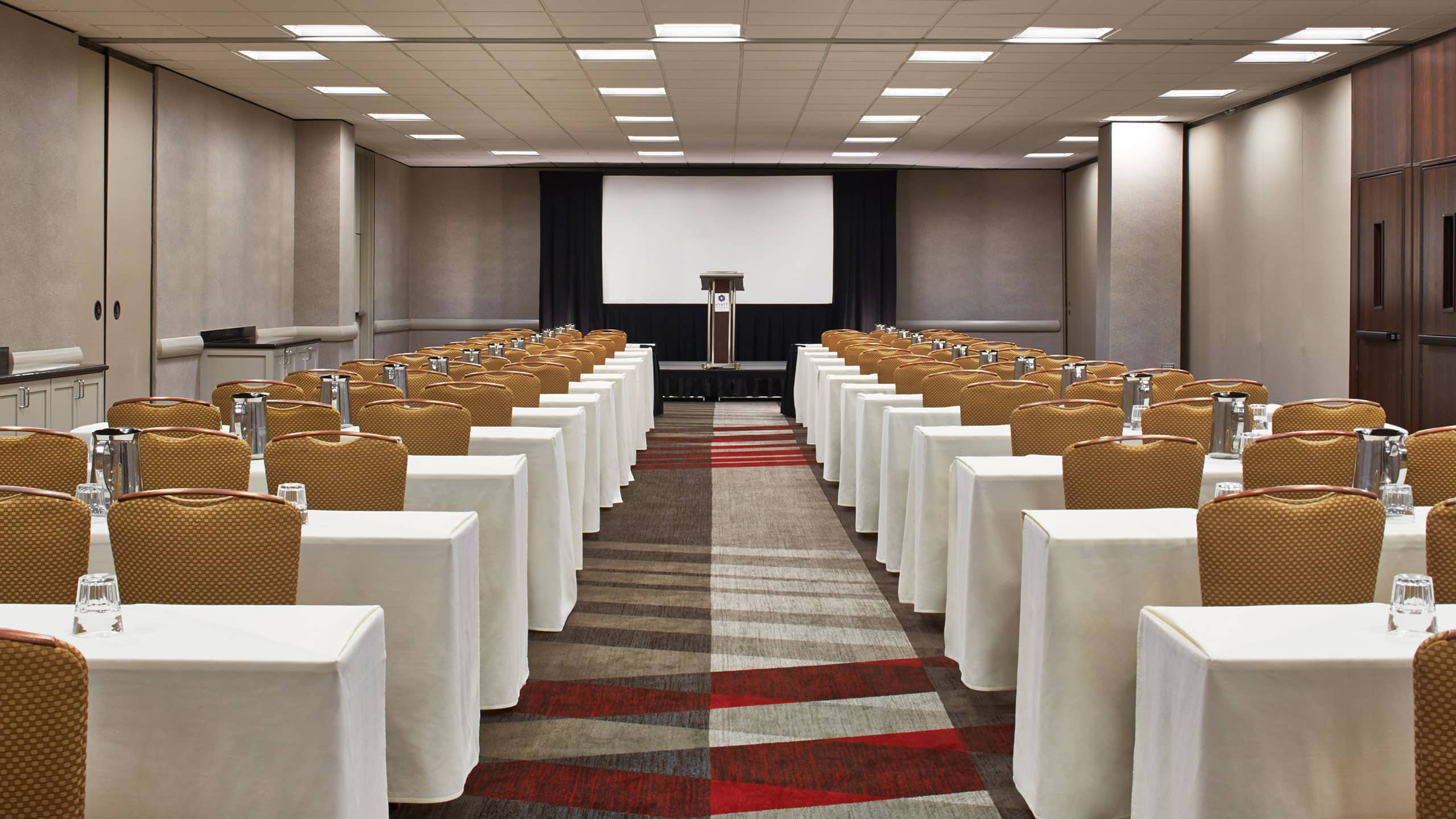 Embassy Meeting Rooms
Embassy Hall's eight rooms total 7,225 square feet that are almost infinitely adaptable. These spaces can be set up as lovely banquet backdrops, regal reception rooms, or comfortable classrooms.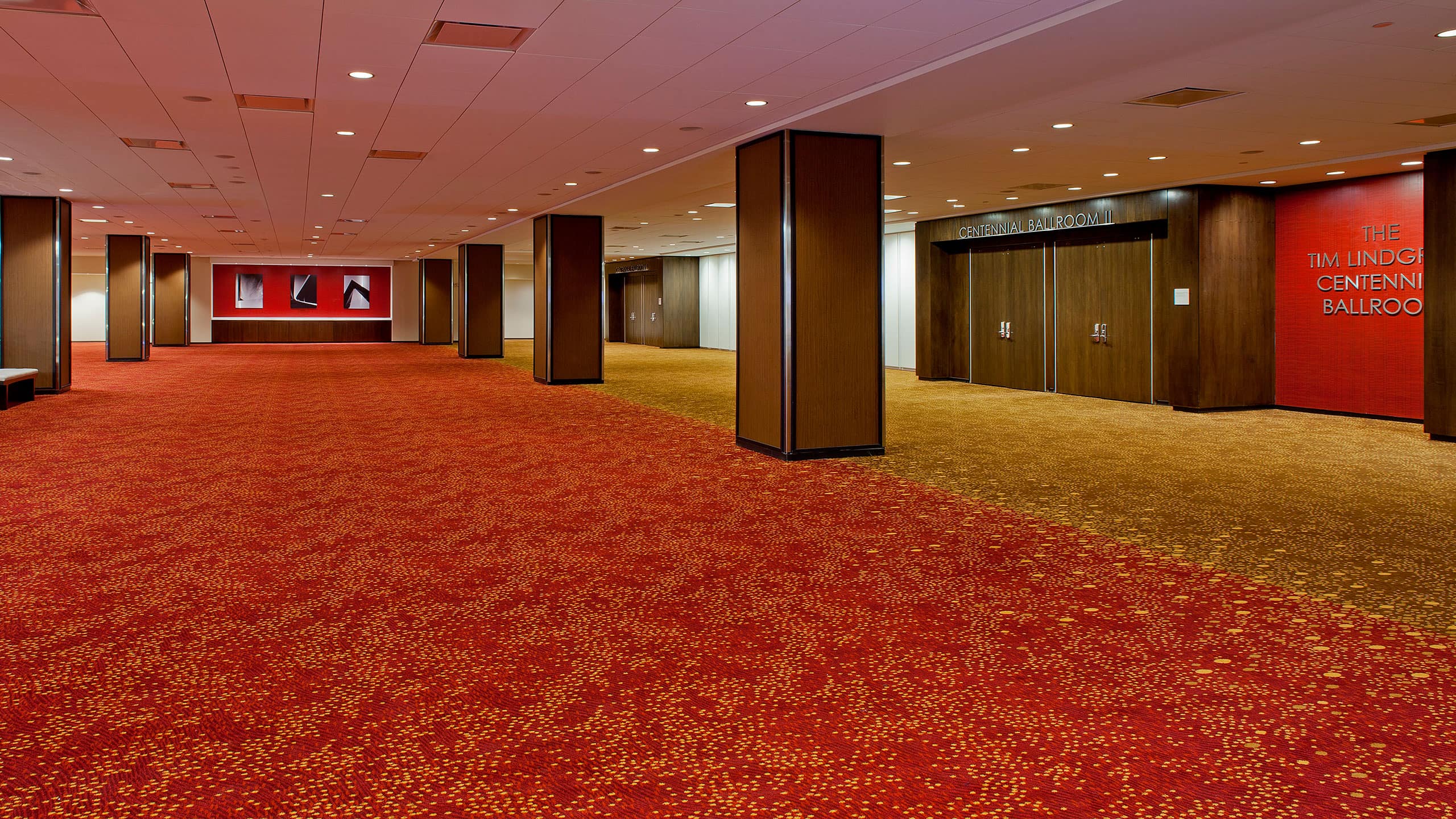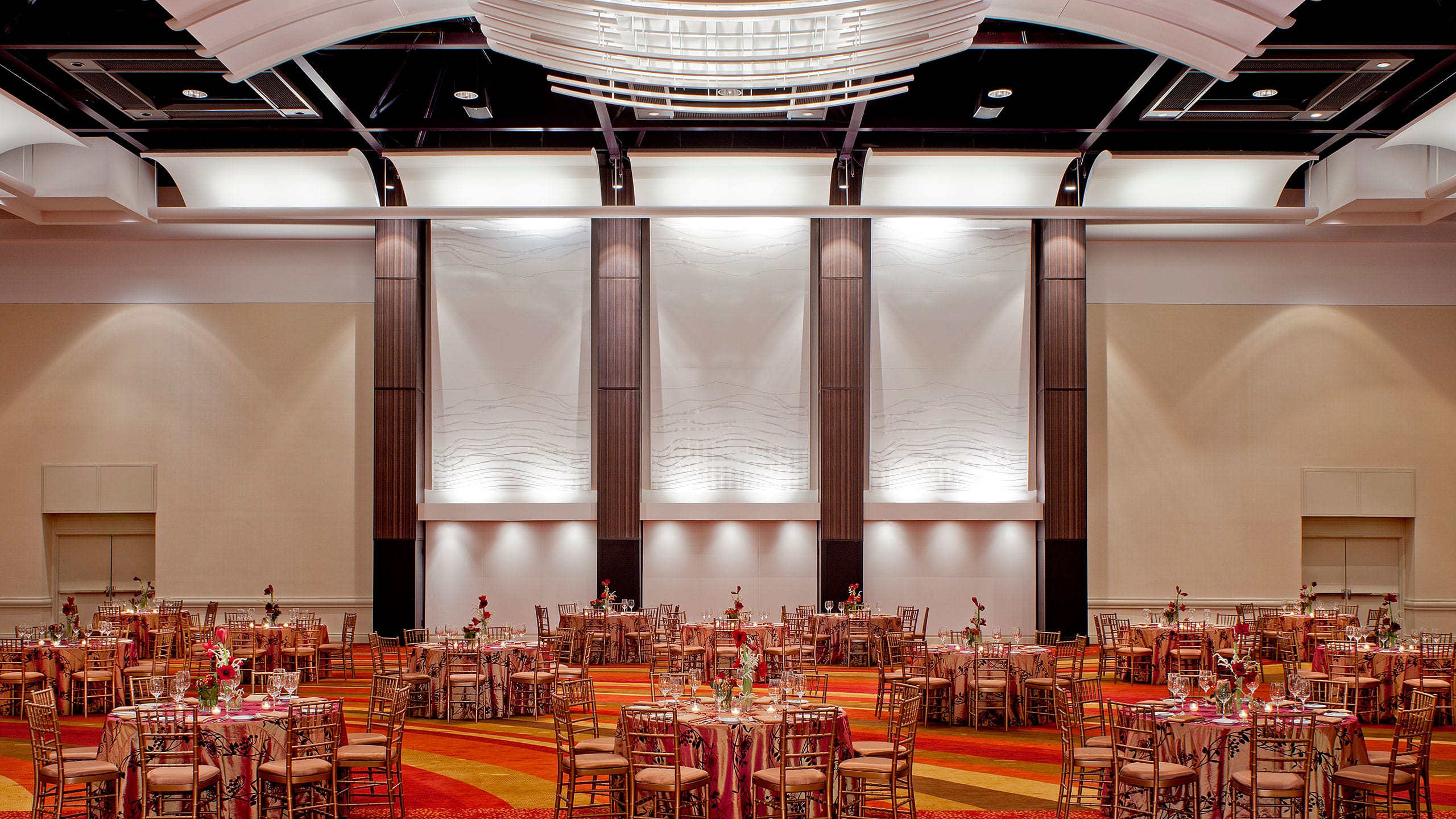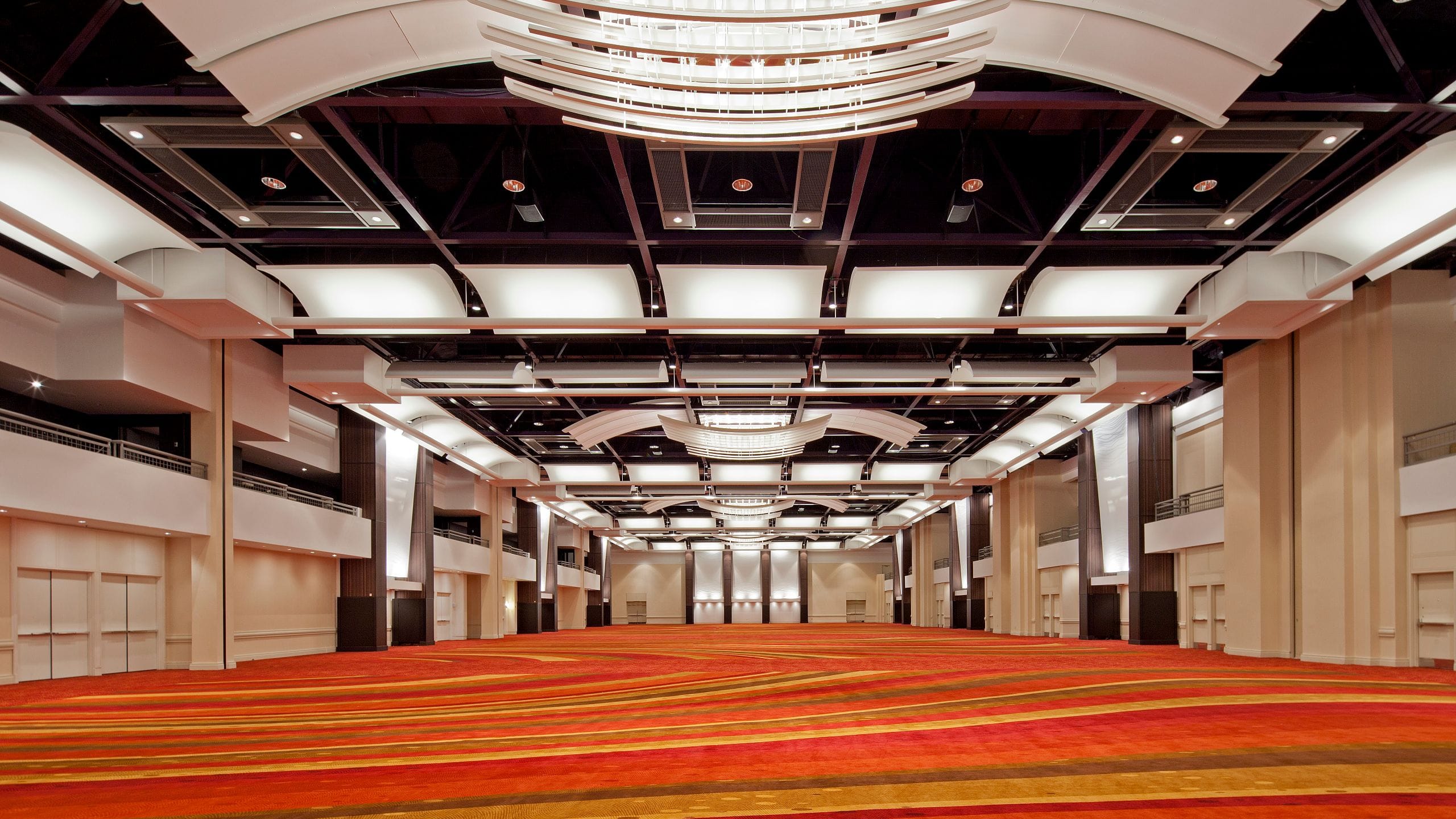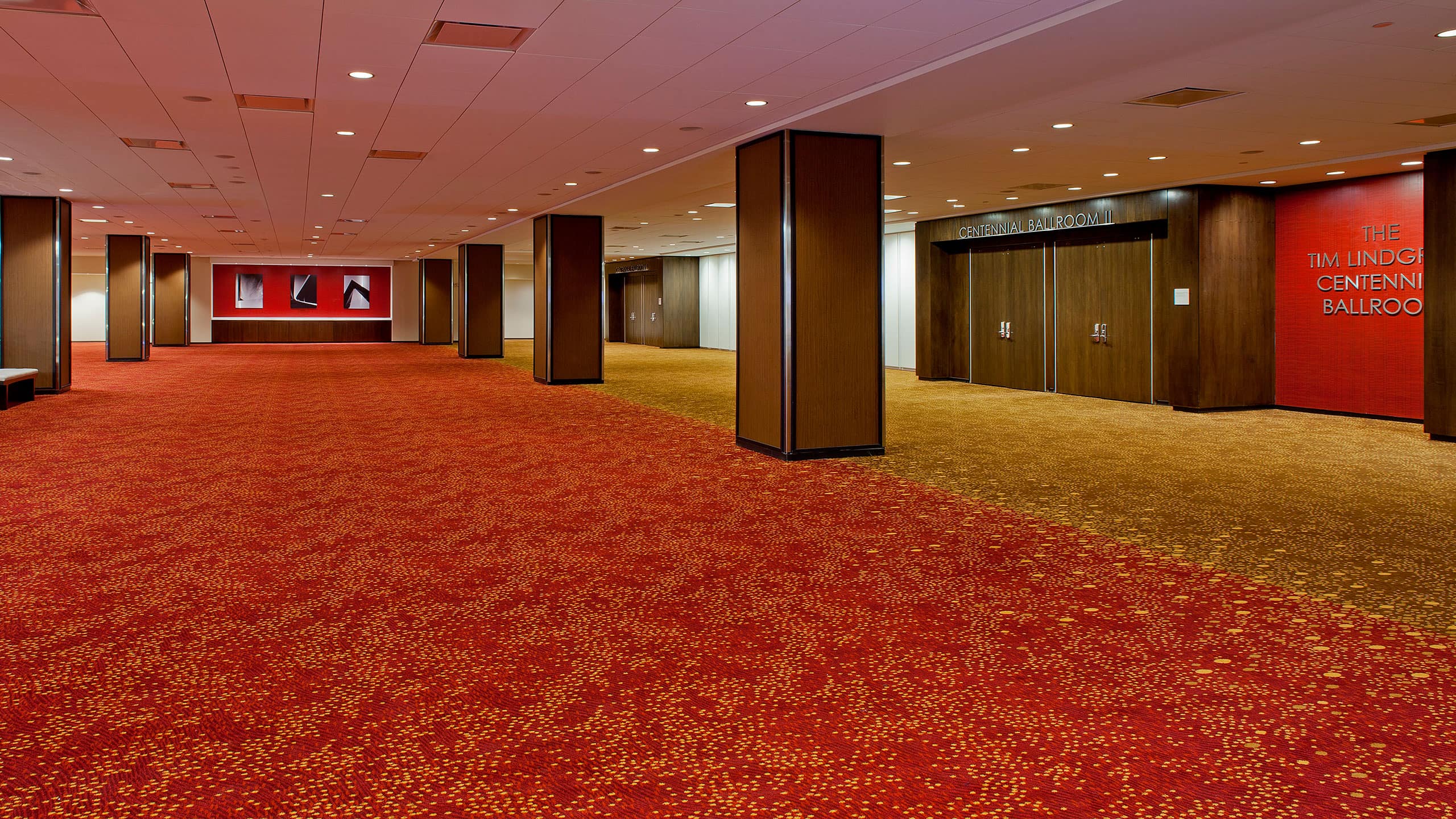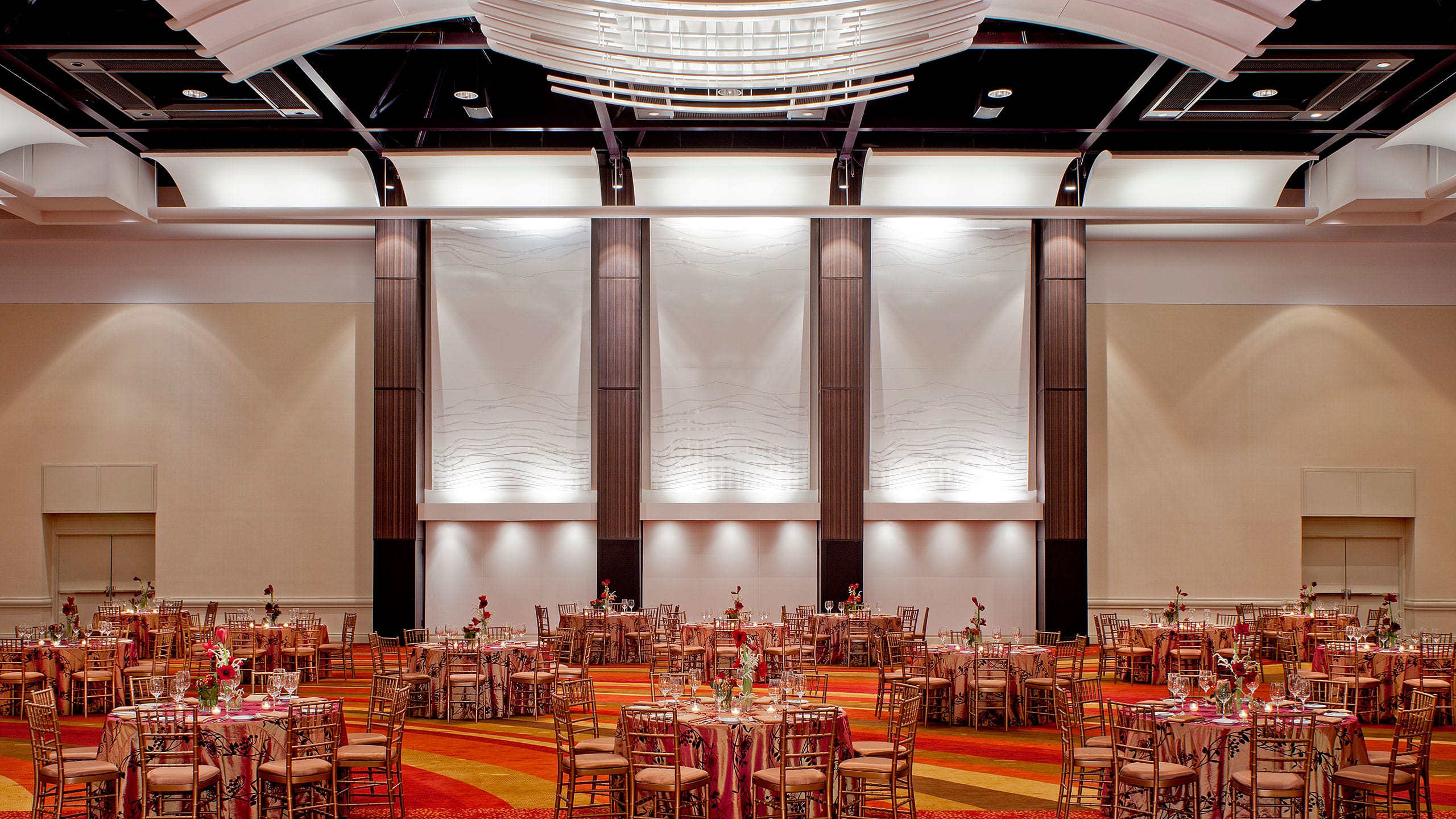 Centennial Ballroom - the Largest Hotel Ballroom in Georgia
The largest hotel ballroom in Georgia features soaring, 26-foot ceilings and 30,000 square feet of functional space. Host a training, a major presentation, or a grand banquet for as many as 2,200 guests in this elegant venue.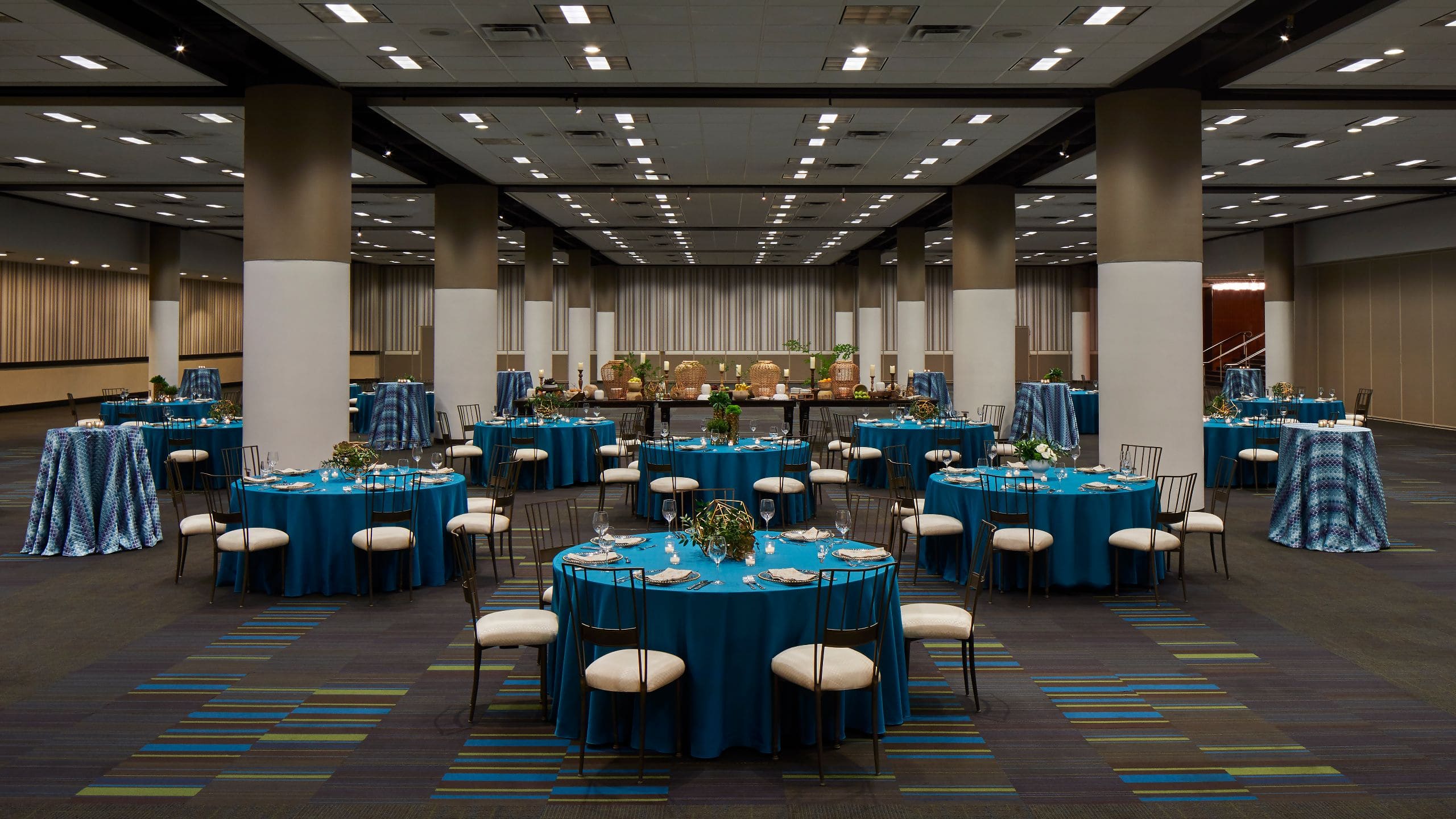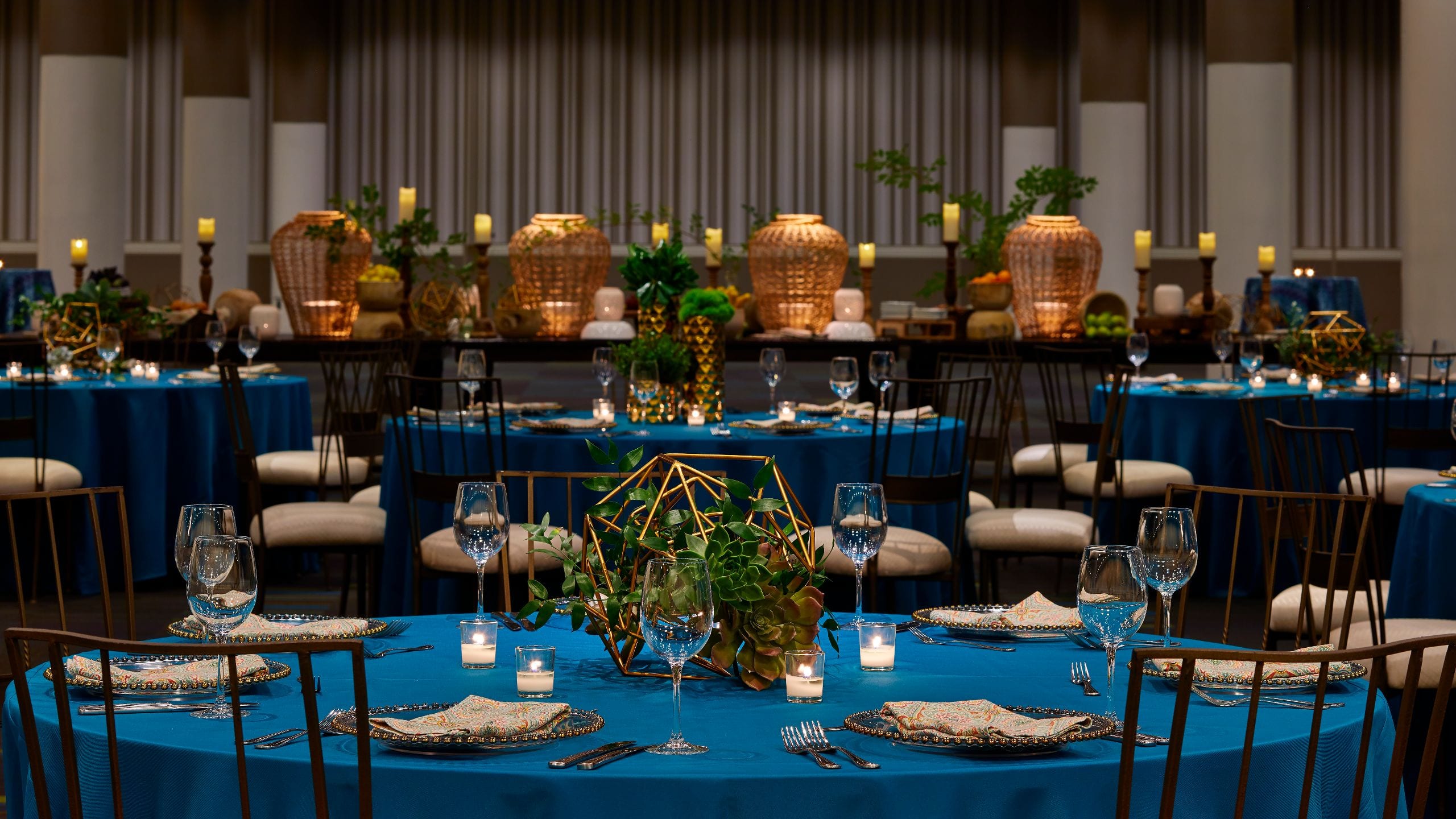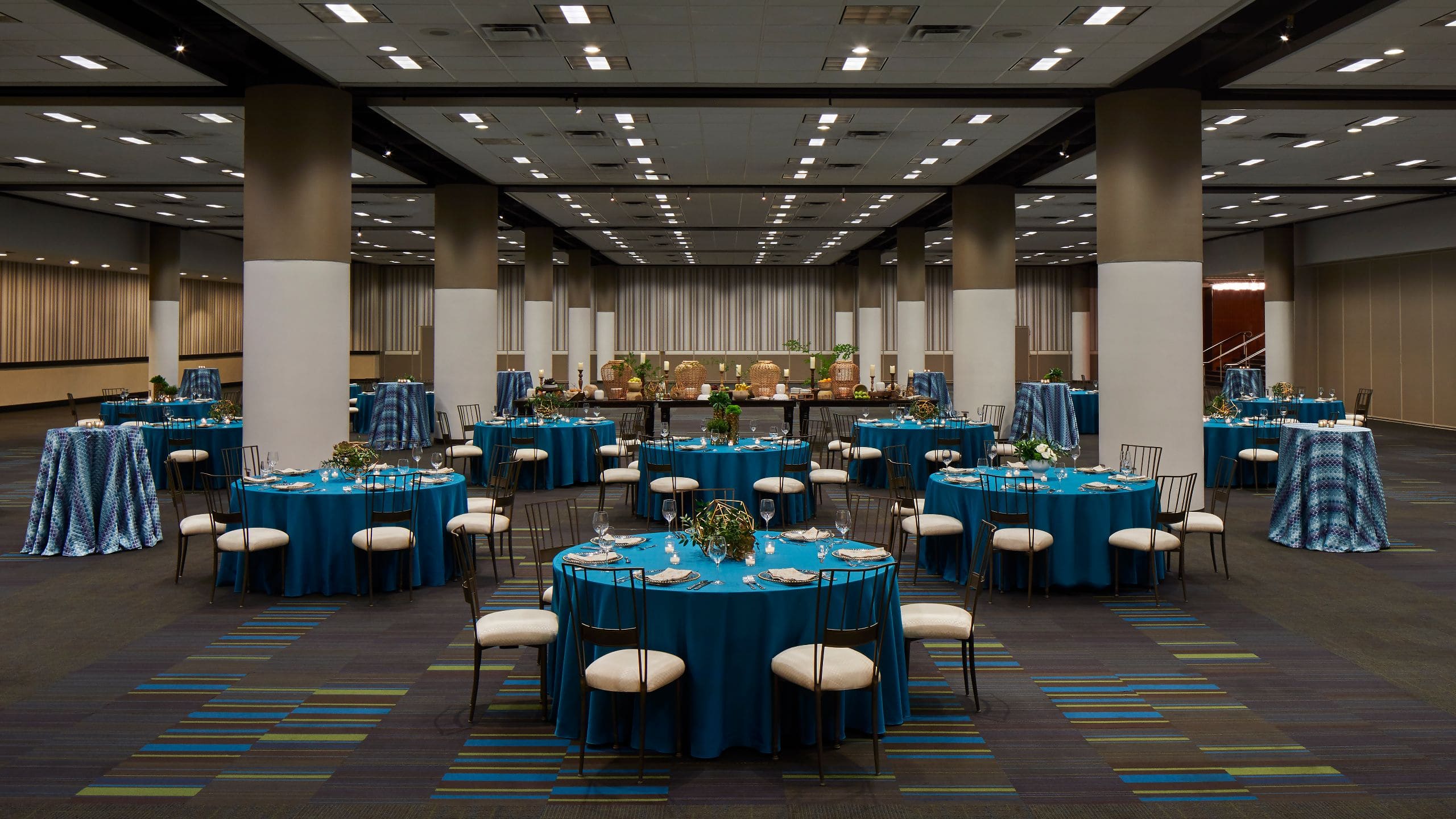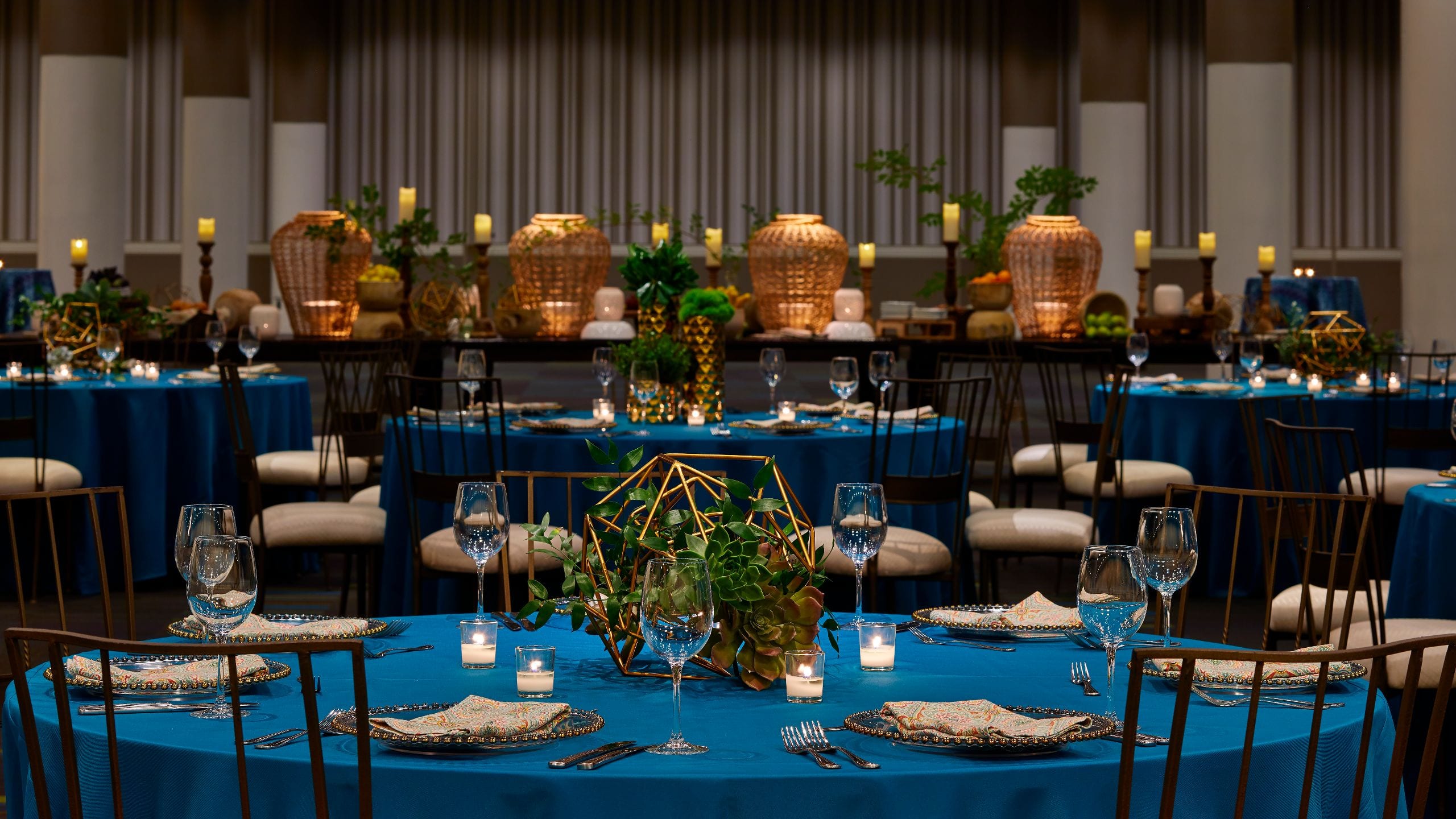 Grand Hall
Our 39,000 sq. ft. Grand Hall exhibit space is perfect for large banquets, events or trade shows, with easy load-in from the street.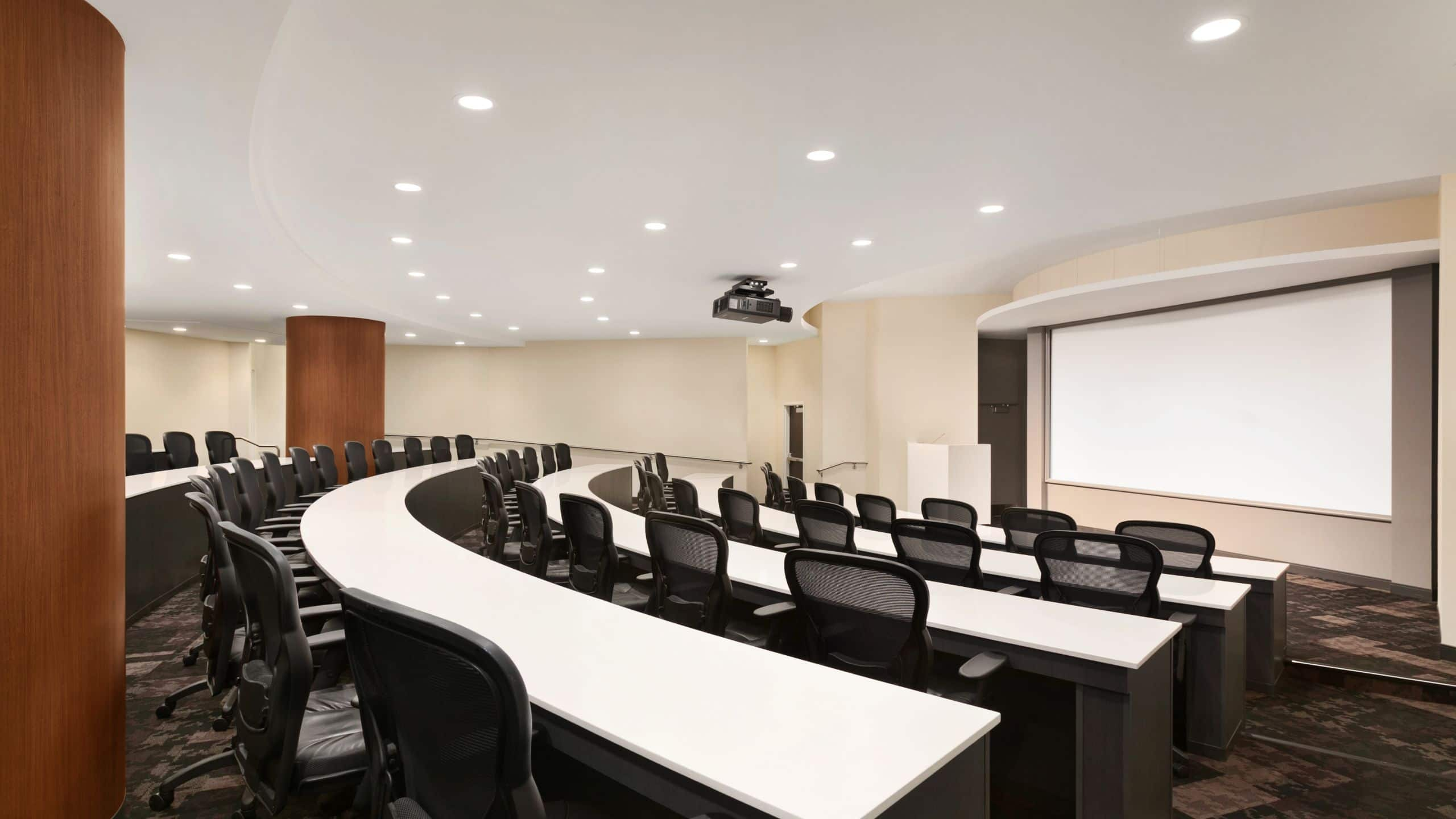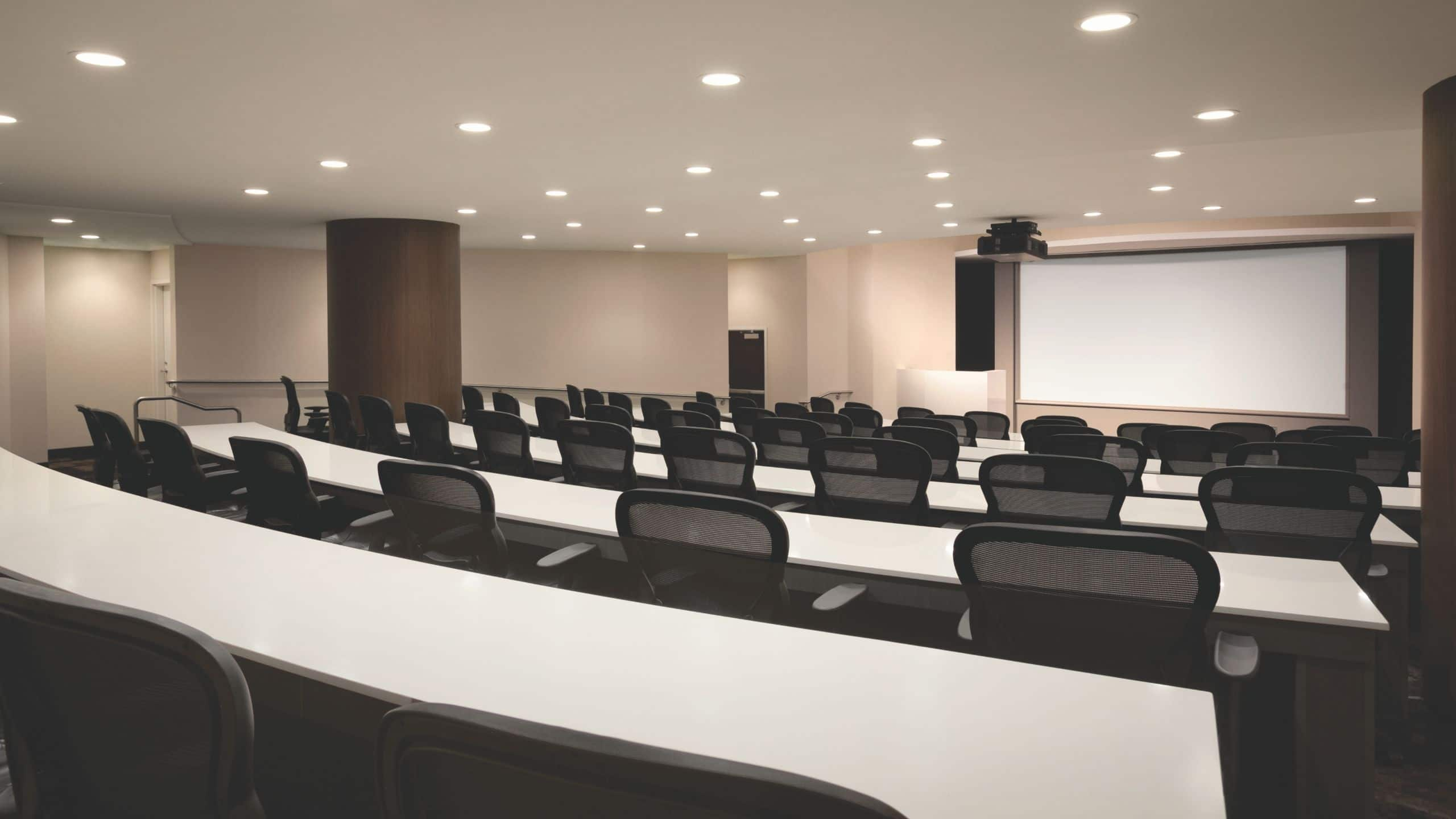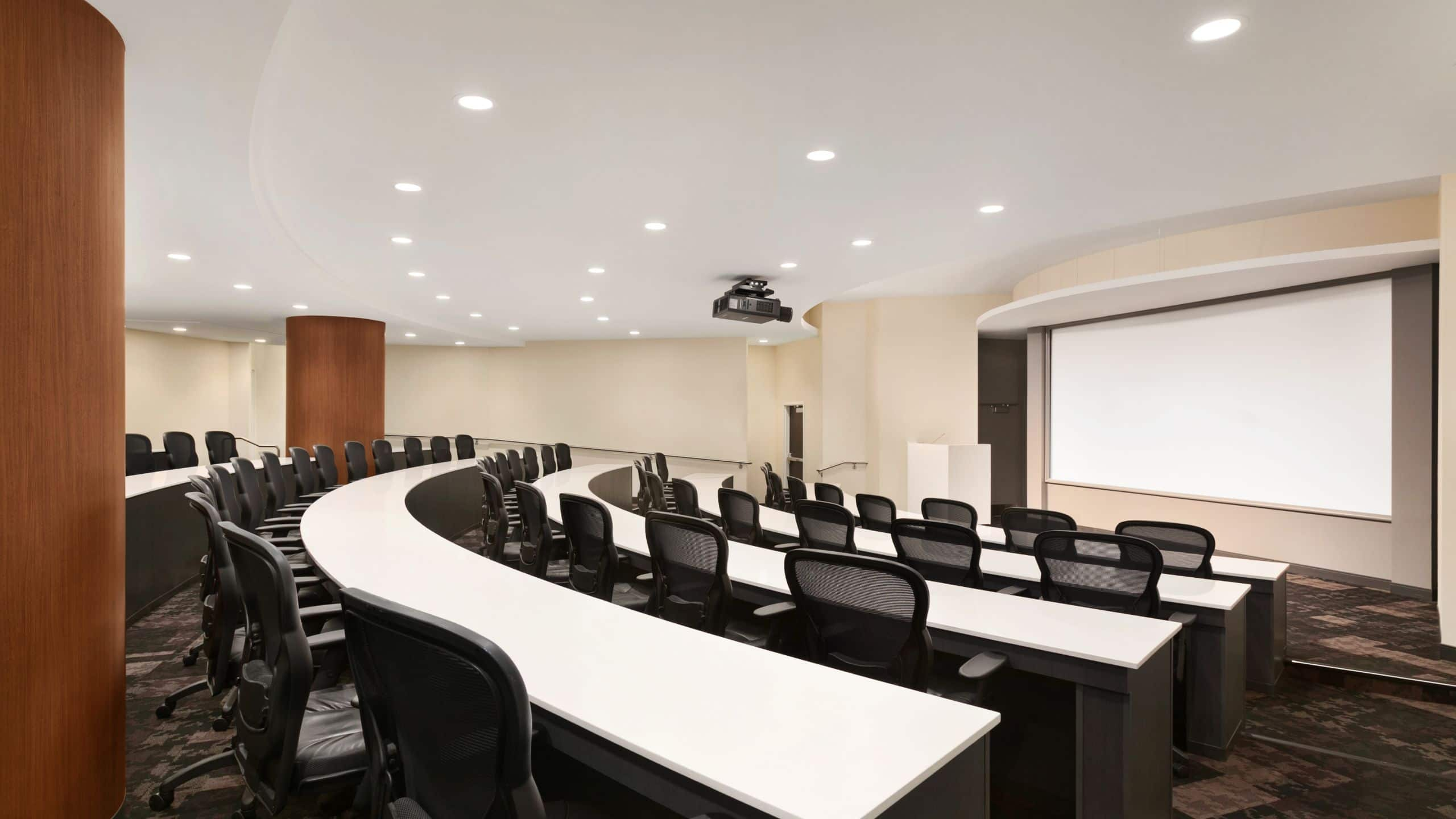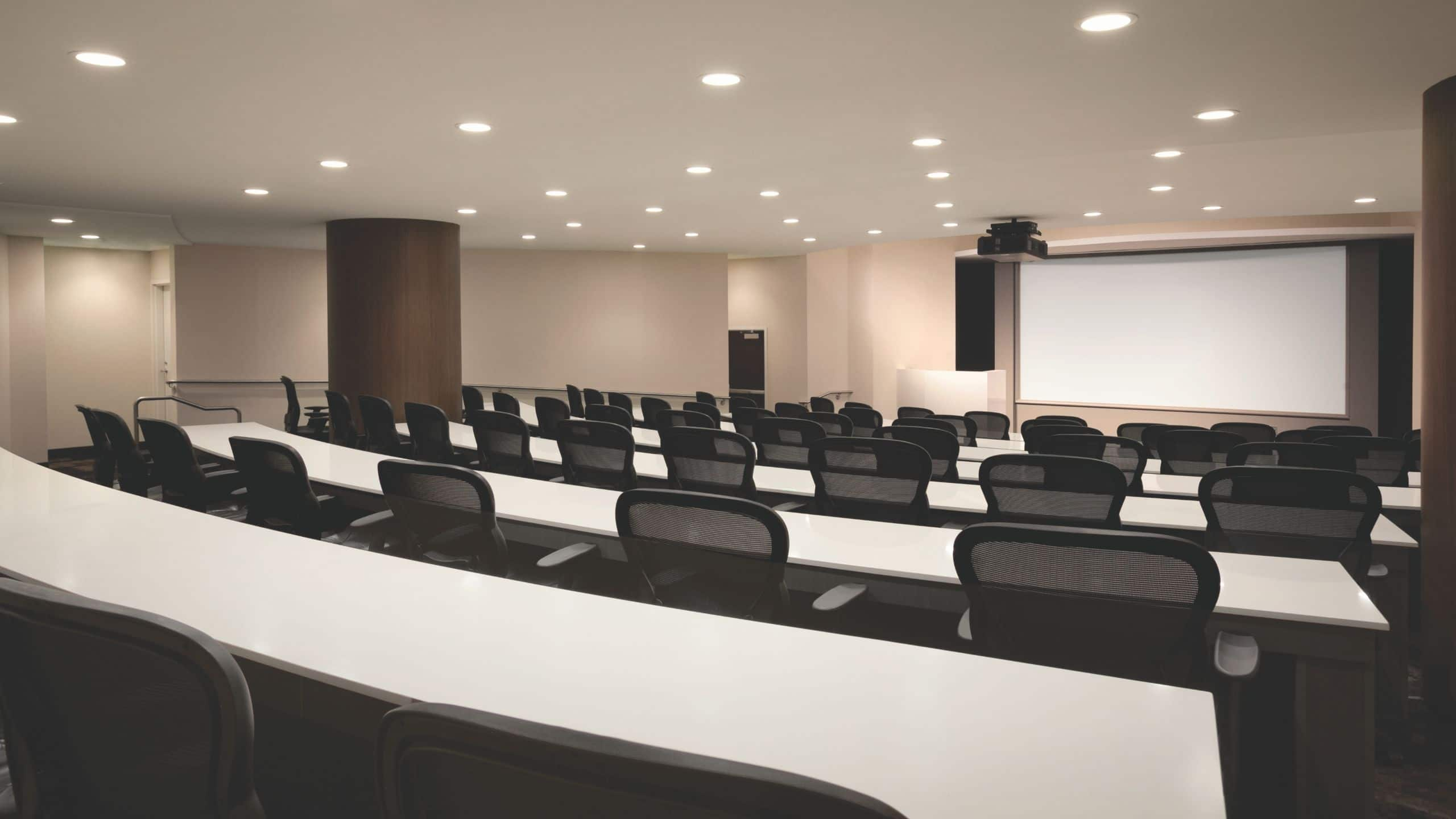 Learning Center
Our 3,000-sq.-ft. Learning Center auditorium seats 88 attendees and is perfect for group presentations, training sessions and seminars.
Catering
Our chefs are proud to serve dishes with local, fresh ingredients from our 70 partner farms and purveyors. Let us help you build a menu filled with delicious, locally sourced delicacies for your next event.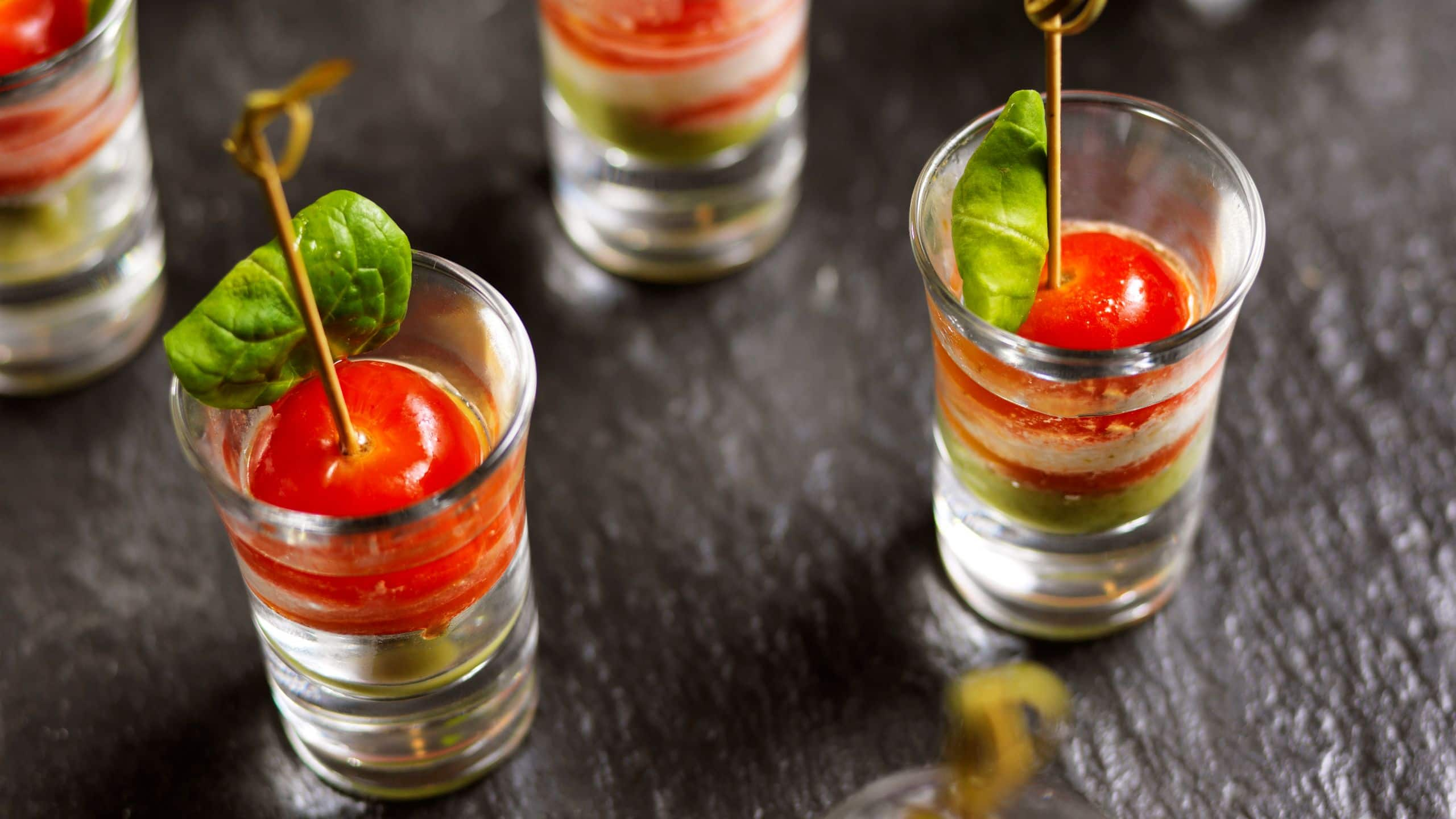 Hyatt Convention Alliance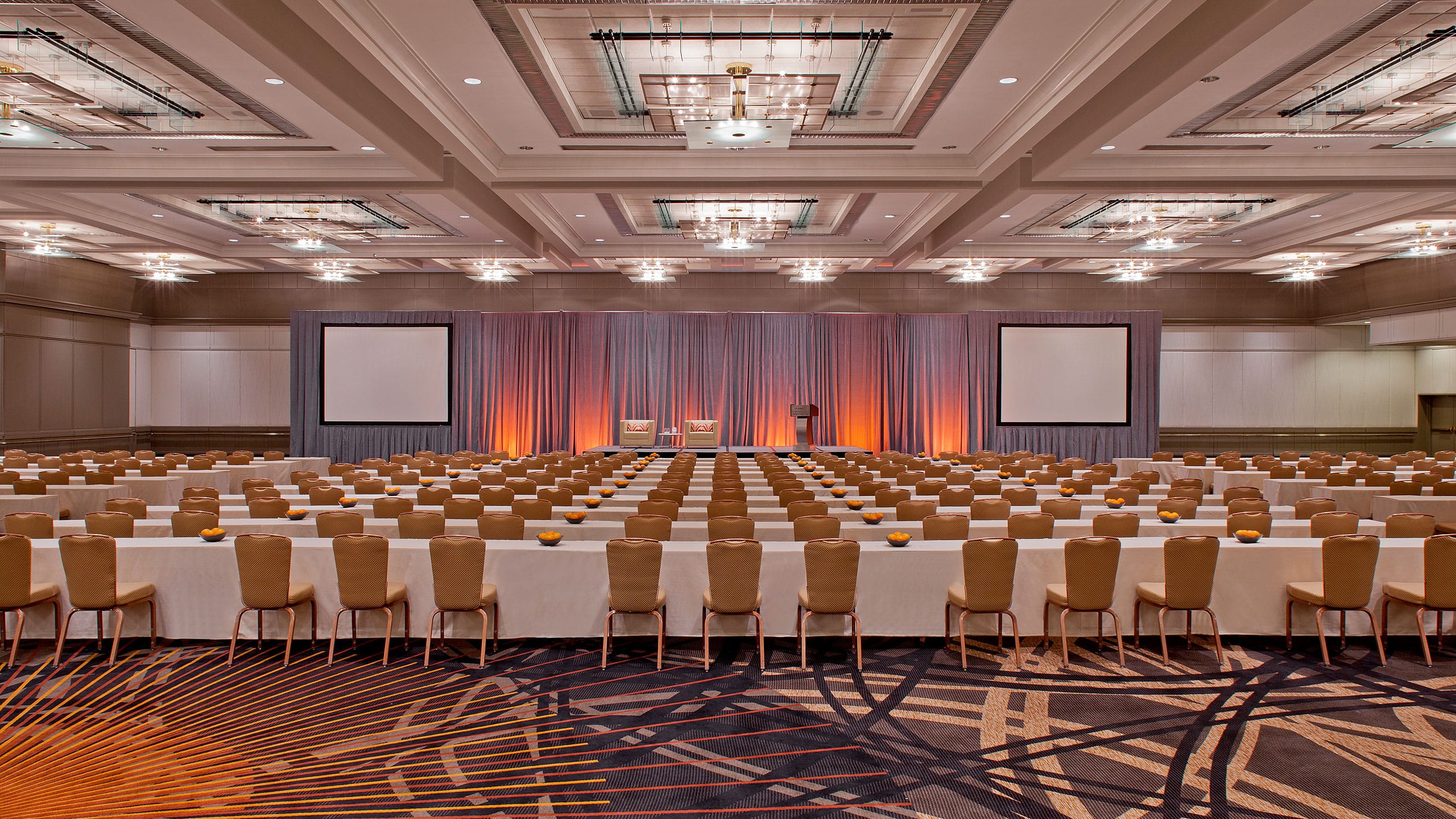 Hyatt Regency Atlanta, a member of the Hyatt Convention Alliance, provides customized meeting solutions for planners who coordinate multiyear bookings in several convention destinations throughout the United States. Designed with the event planner in mind, it gives planners the ability to book meetings seamlessly from across several markets over multiple months or years.
Contact Us
Let's start the planning process. Contact us for more information or to schedule an appointment.