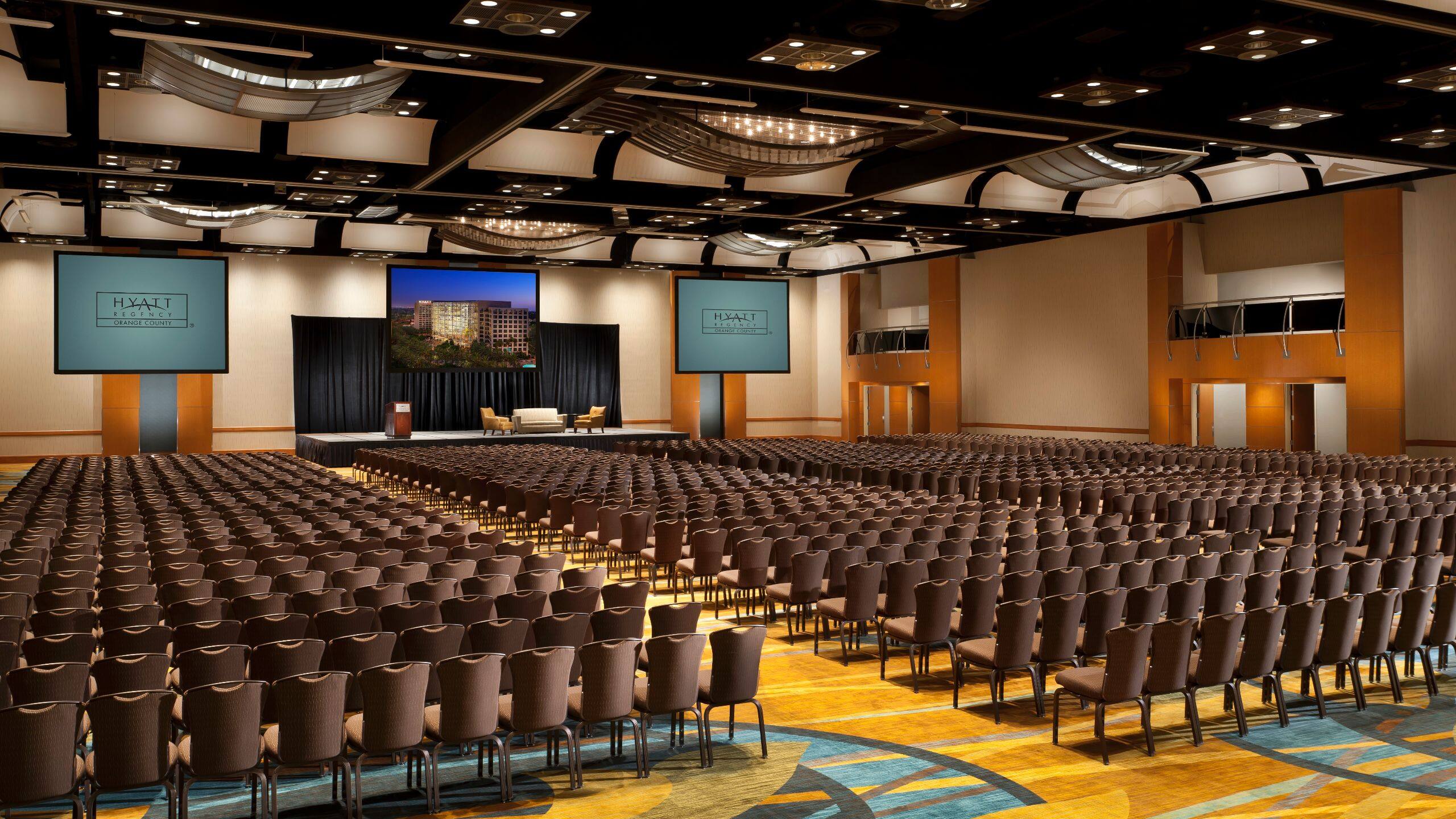 Meetings & Events
Host your next meeting or conference at our contemporary Orange County hotel. One mile from the Anaheim Convention Center, we offer 65,000 square feet of meeting space spanning 40 distinct, configurable rooms. Our spacious venues feature sleek designs and offer an ideal setting for your next company event. Allow our special events experts to ensure your gathering is seamless and hassle free.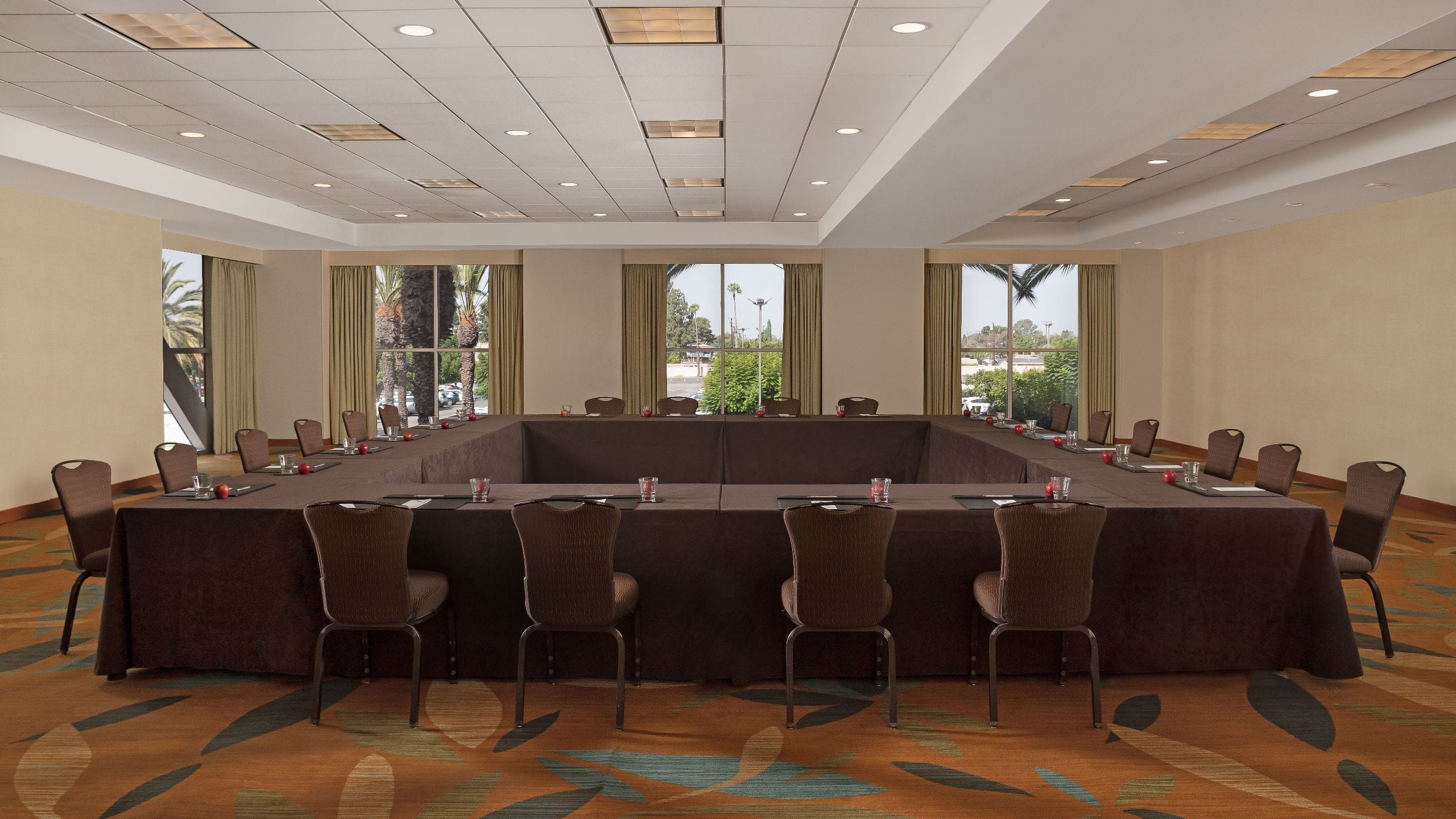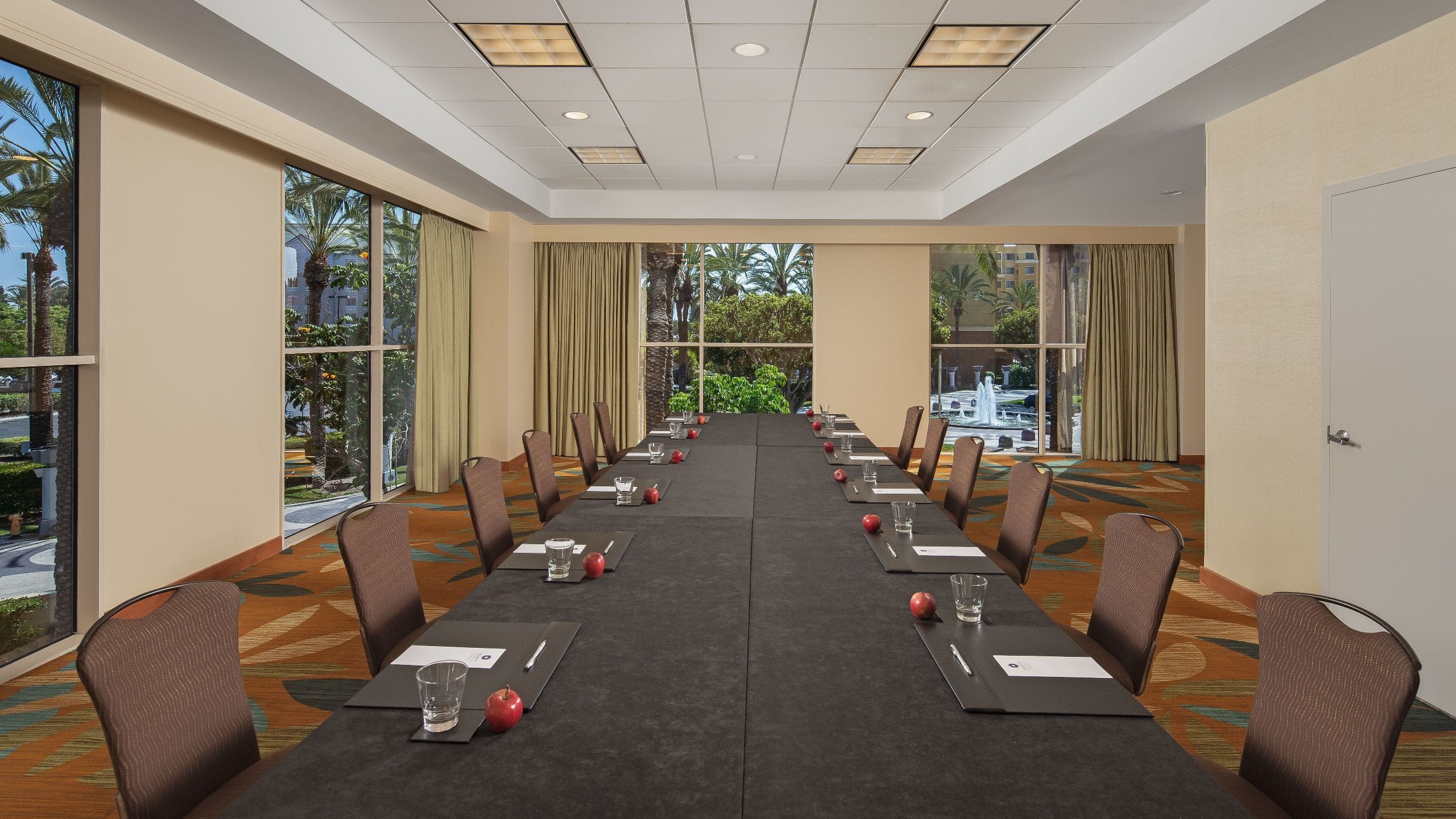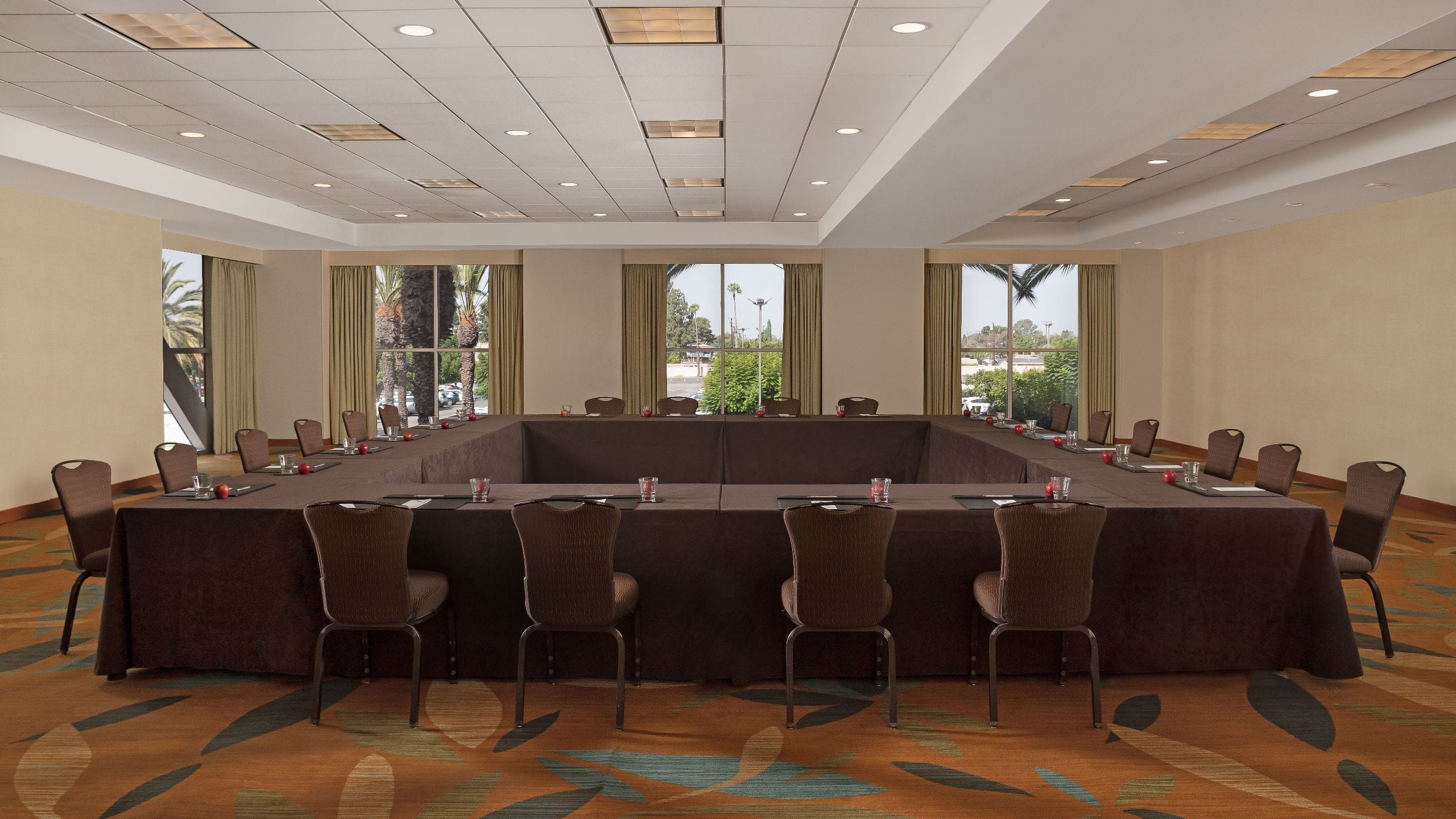 Second Floor, North Tower, Hospitality and Meeting Rooms
With 1,836 square feet of interior space, the Harbor Room accommodates 120 to 160 for meetings or events. Similar in size and style to our Harbor Room, the Pacific Room features 1,872 square feet of adaptable space, suitable for 120 to 200 guests. Salons I through VIII, ranging from 540 square feet to 800 square feet, provide ample space for multimedia presentations, team get-togethers and intimate receptions for up to 90 guests.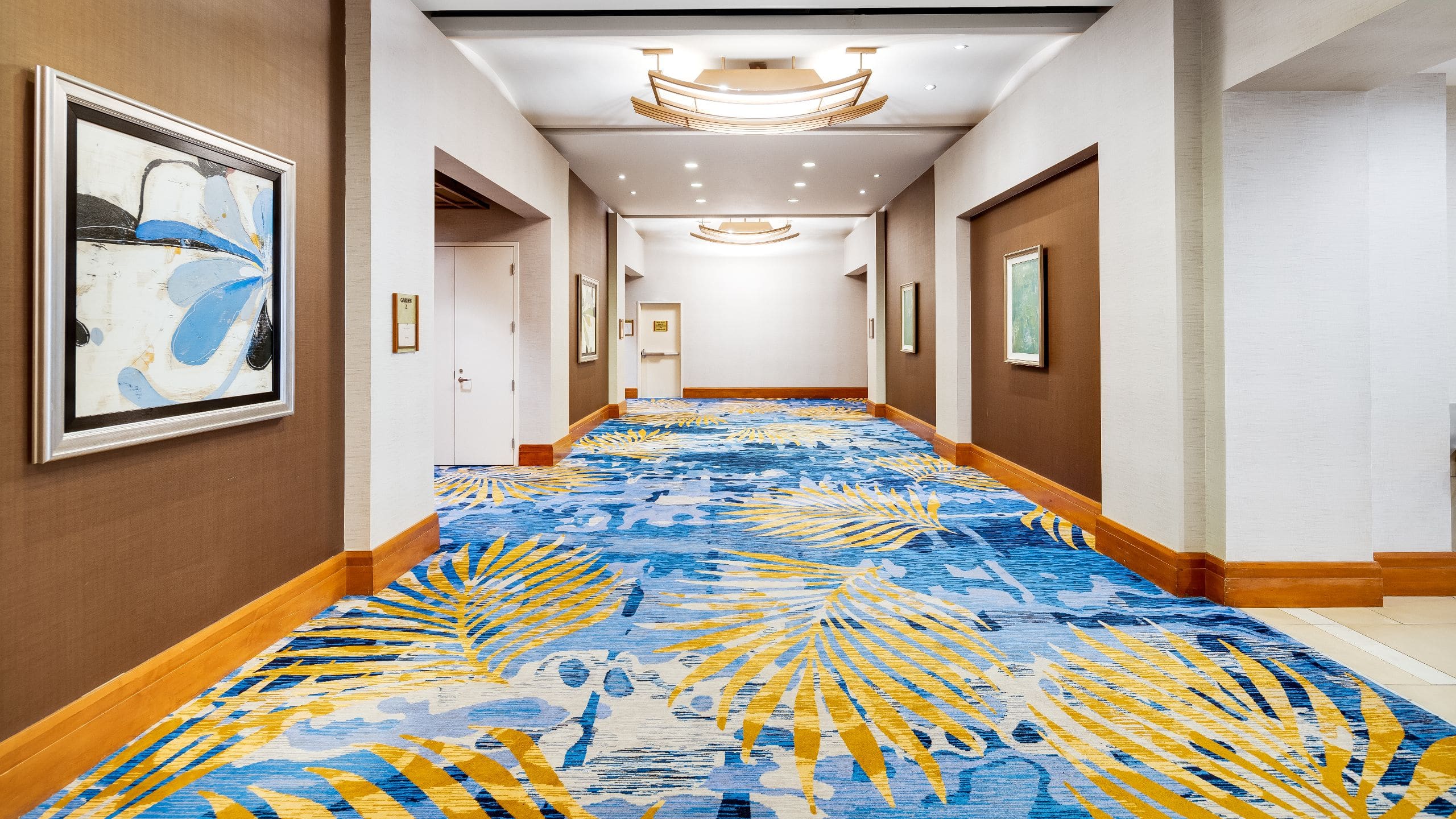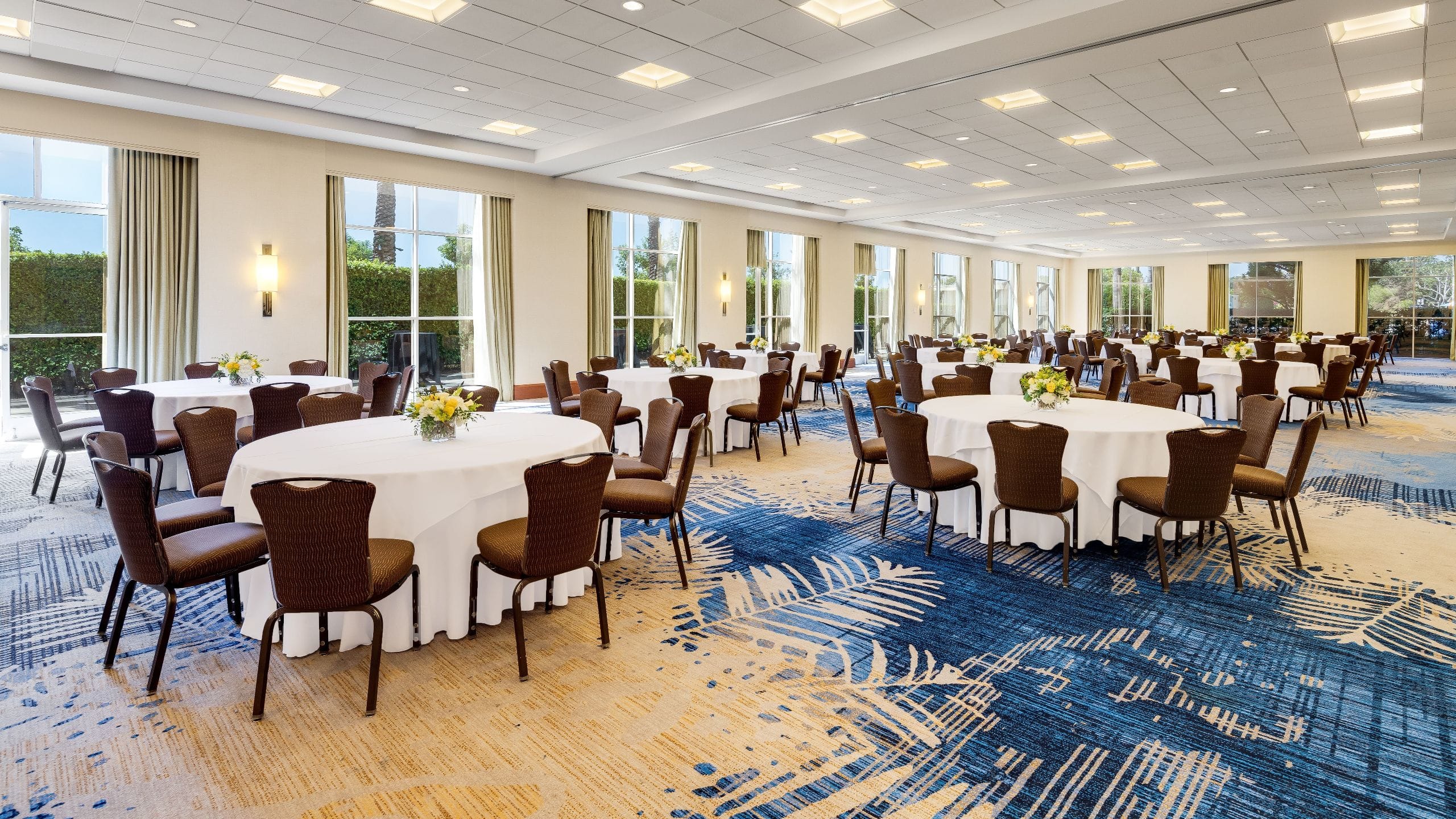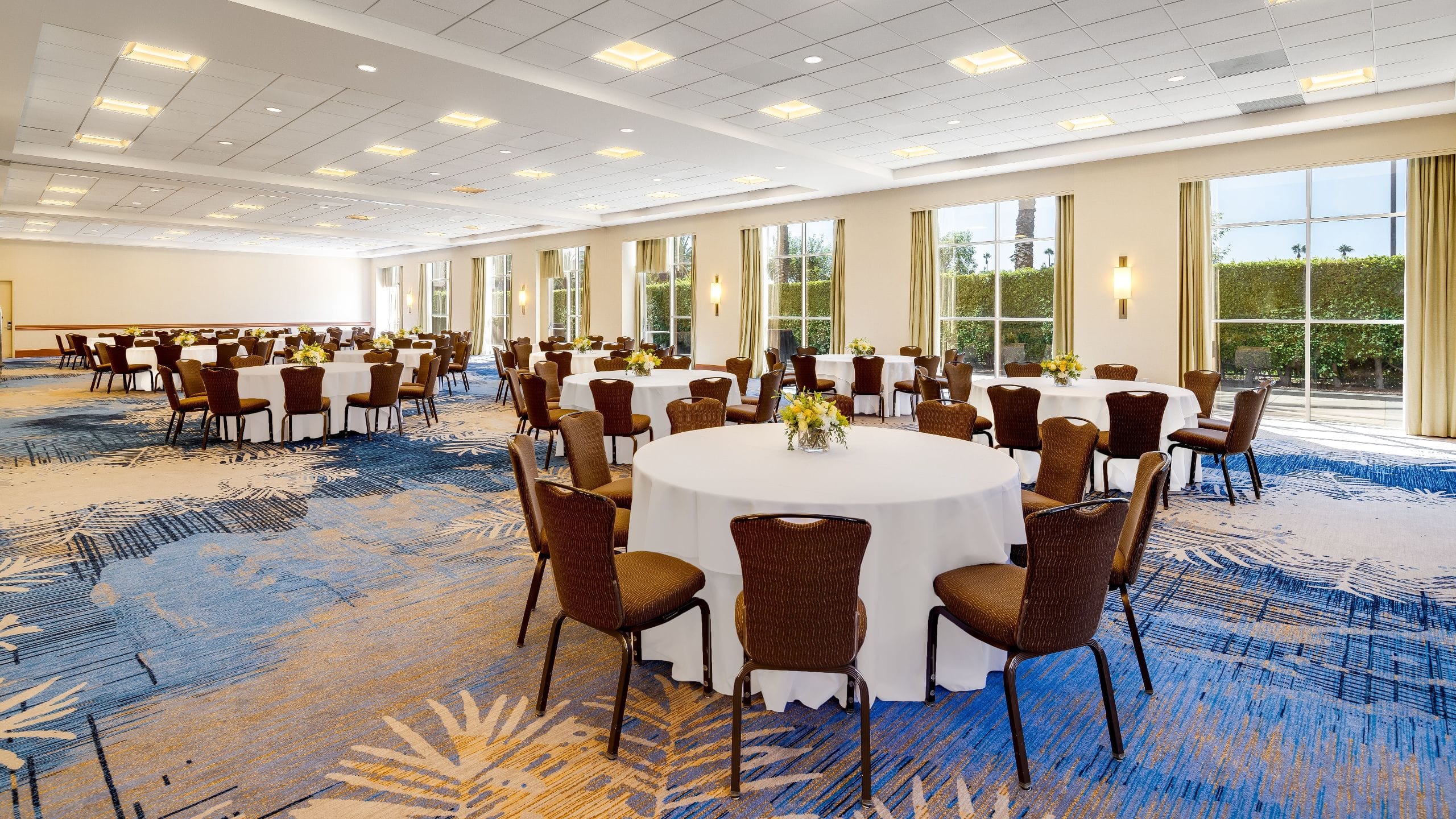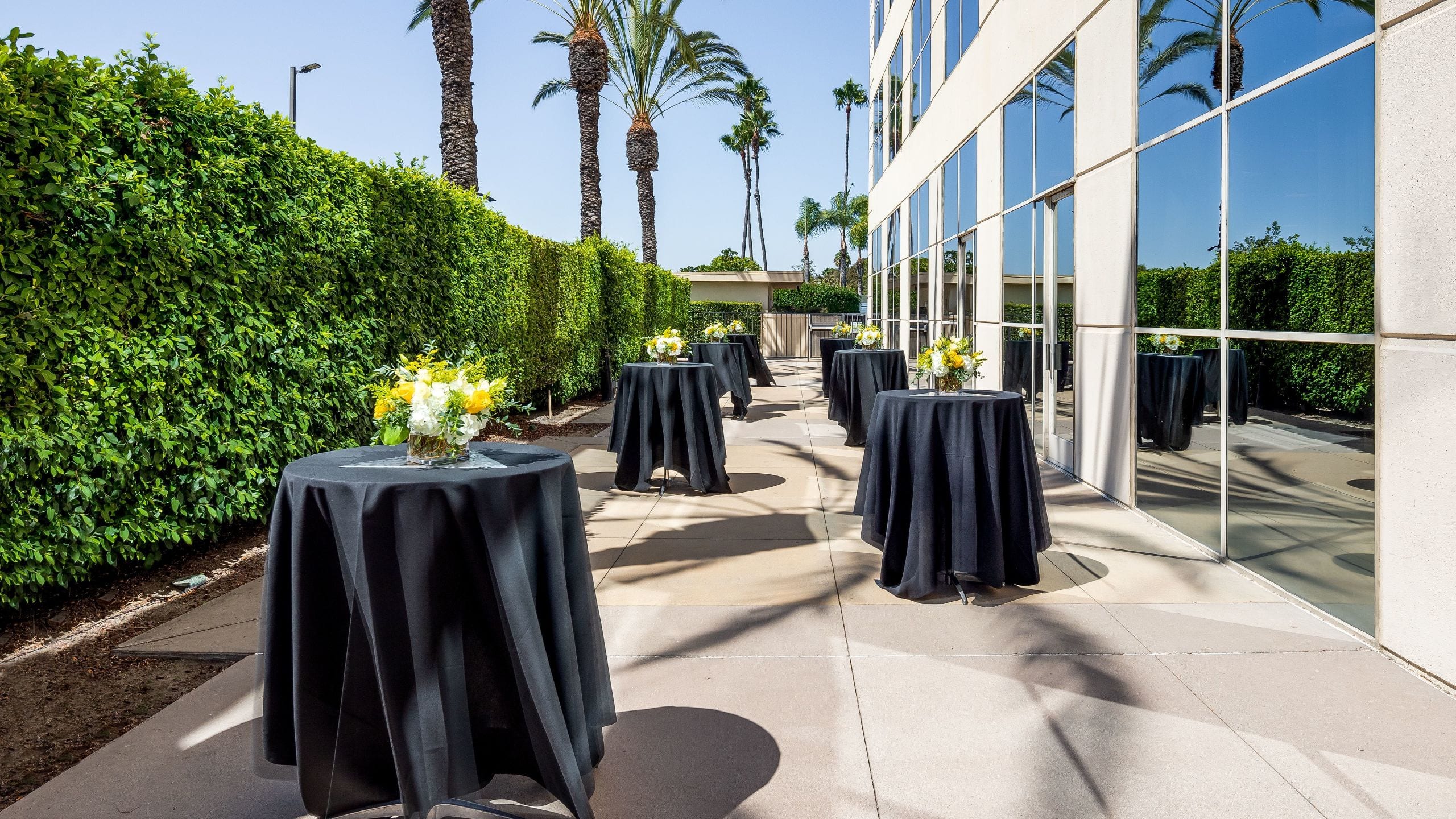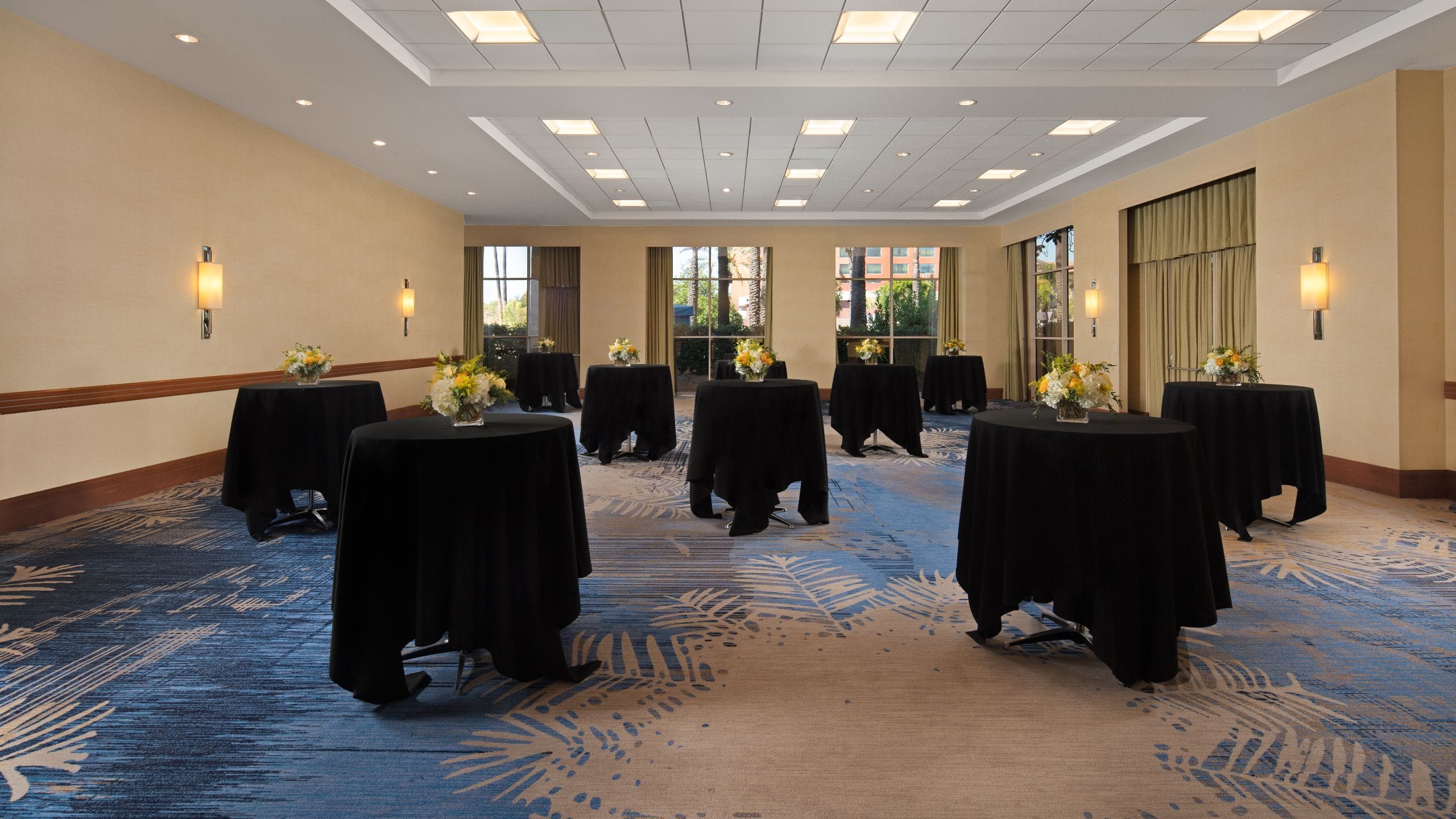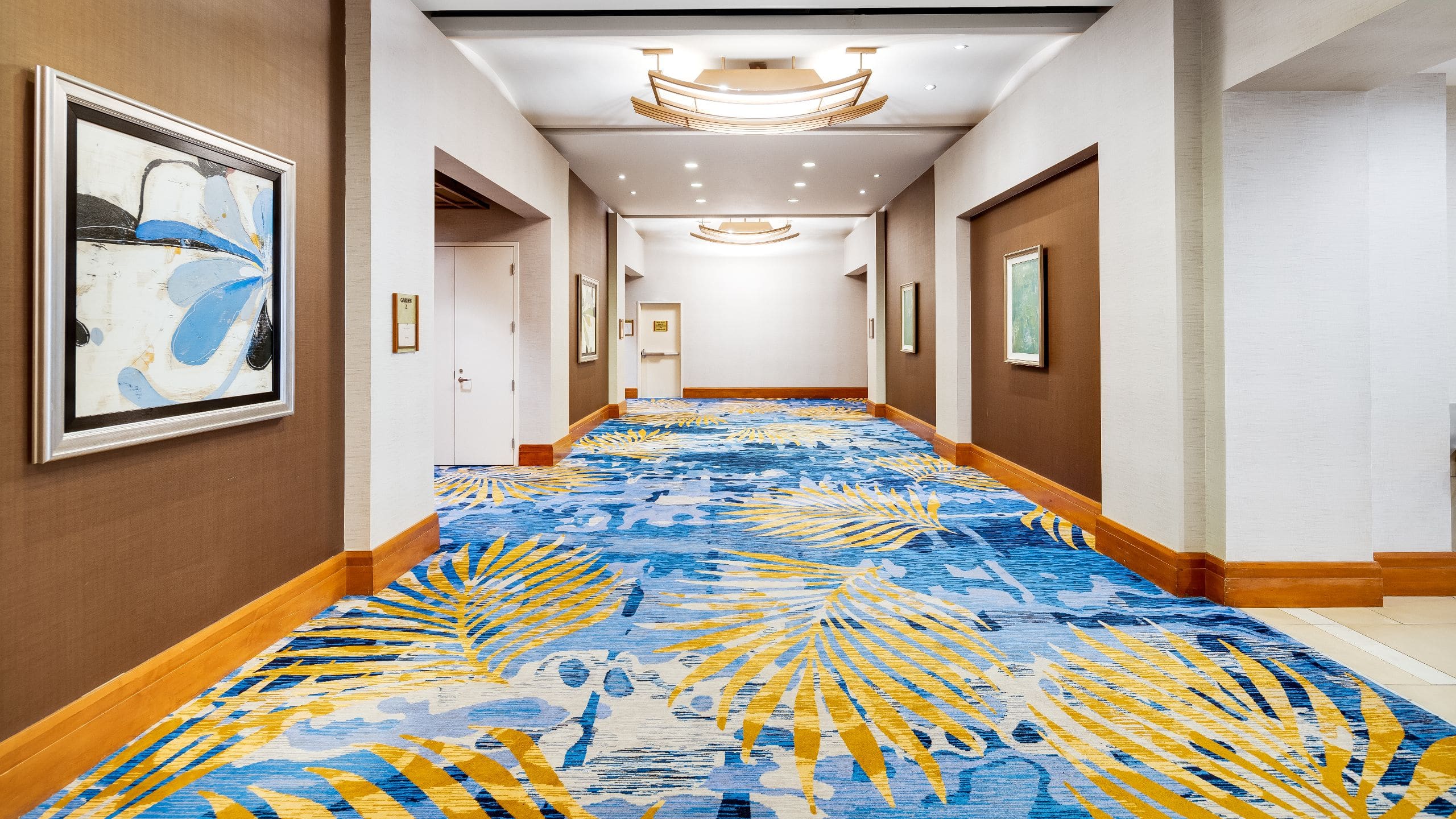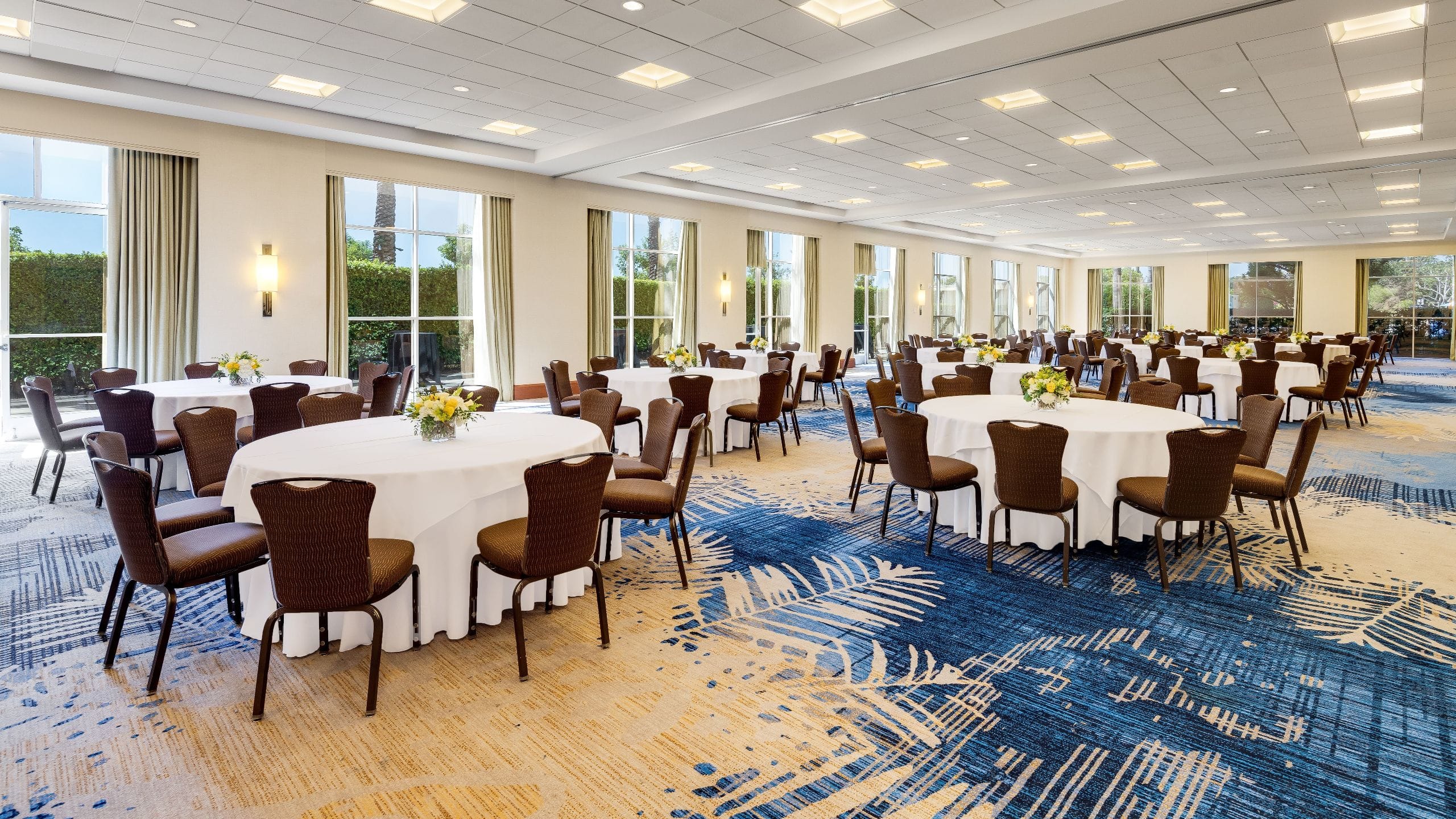 Garden Rooms
For more intimate meetings, our North Tower Garden Rooms and adjacent reception space are ideal. With a sparkling contemporary design, the Garden Foyer provides a welcoming area for your guests to gather. Moving inside to the Garden Rooms, the 13-foot ceiling with floor-to-ceiling windows invites the gorgeous outdoor views inside. Adjoining the Foyer and Garden Room is a private outdoor patio, perfect for receptions or overflow to an outdoor seating area. The Garden Rooms can seat 100 to 300 for a formal dinner, making them well-suited for small to mid-size events. Ranging from 1,075 square feet to 4,448 square feet, these elegant Garden Rooms feature reception space for 120 up to 500 guests. Garden Rooms are perfect for intimate to mid-sized events.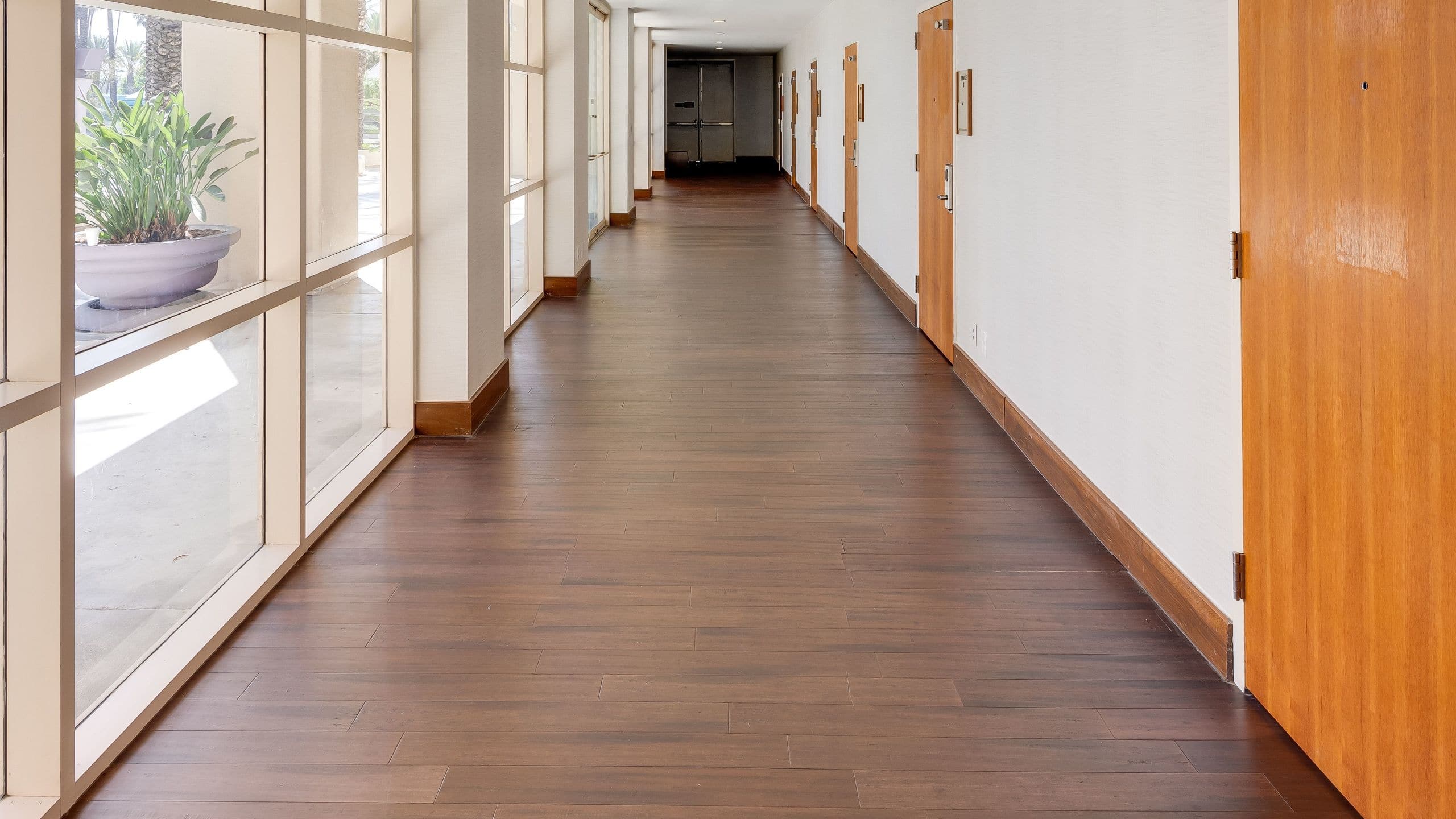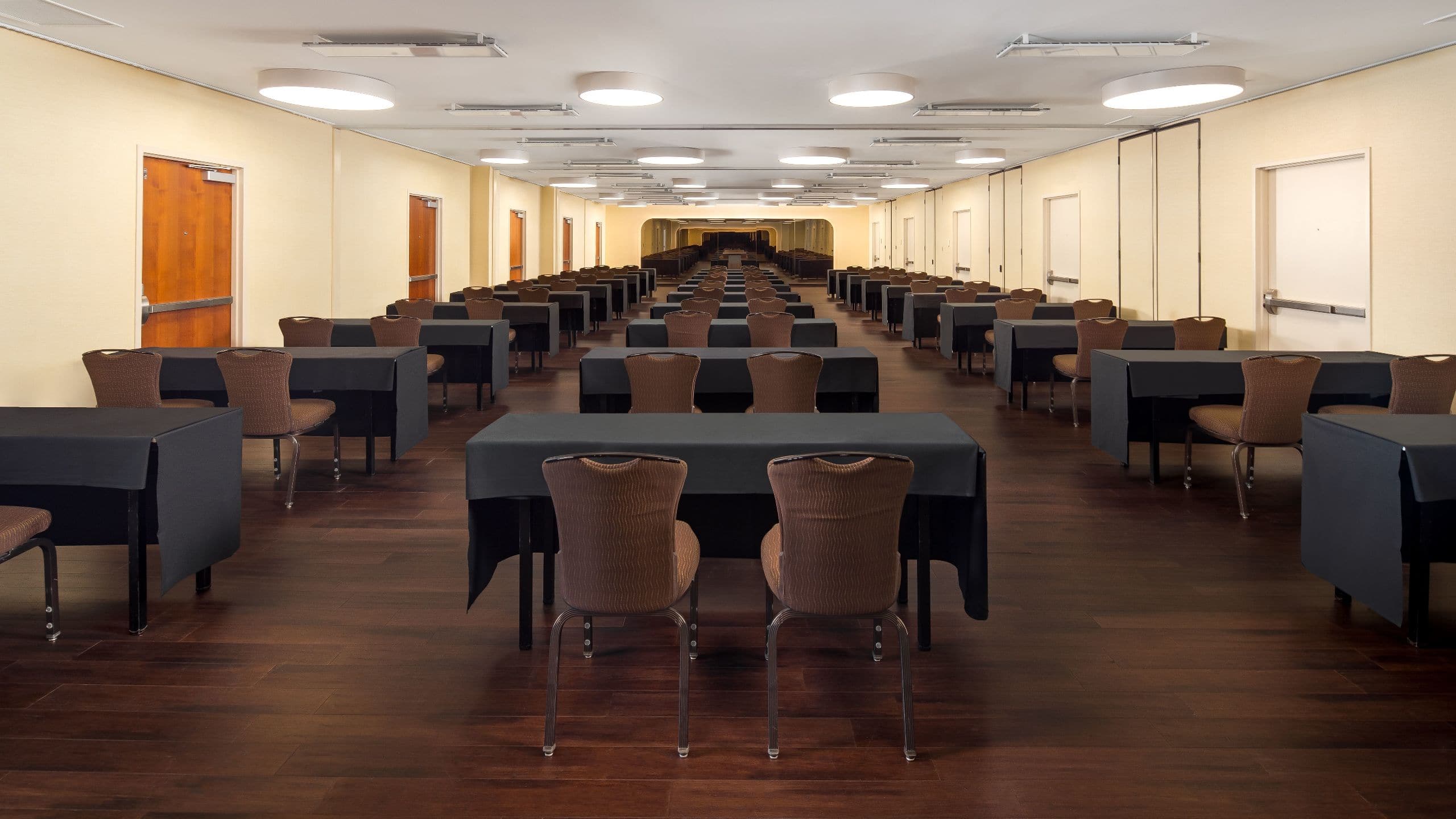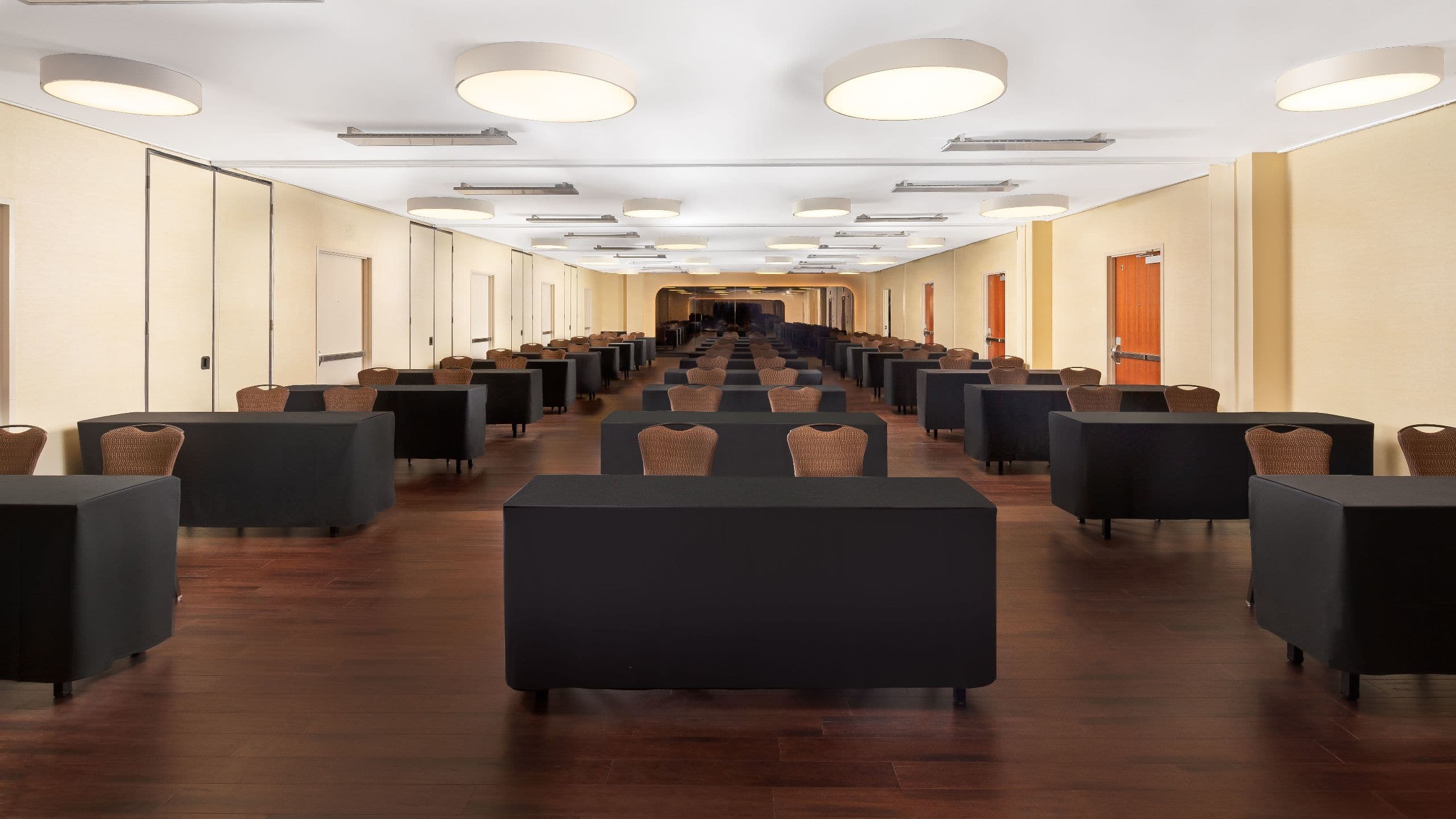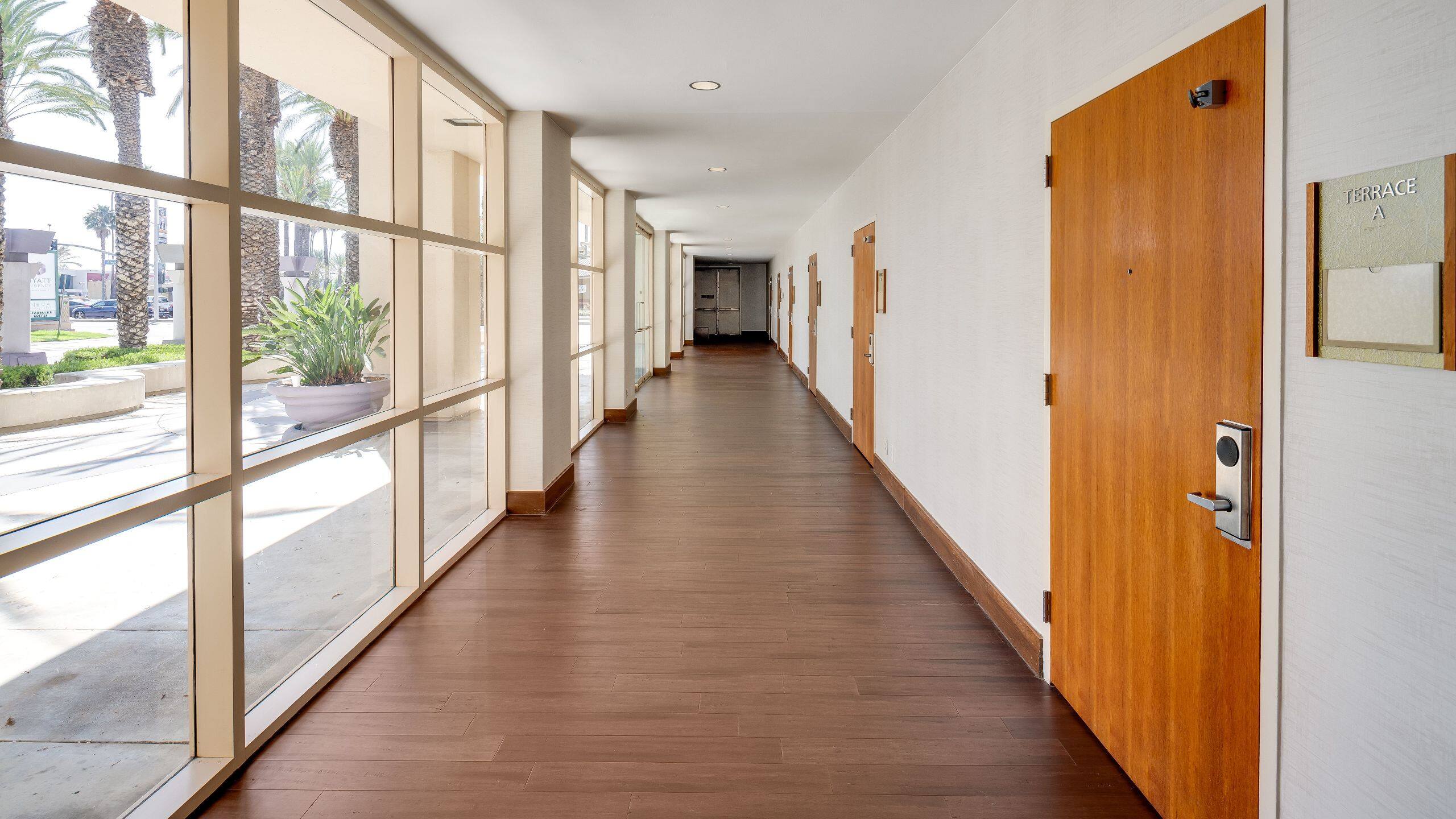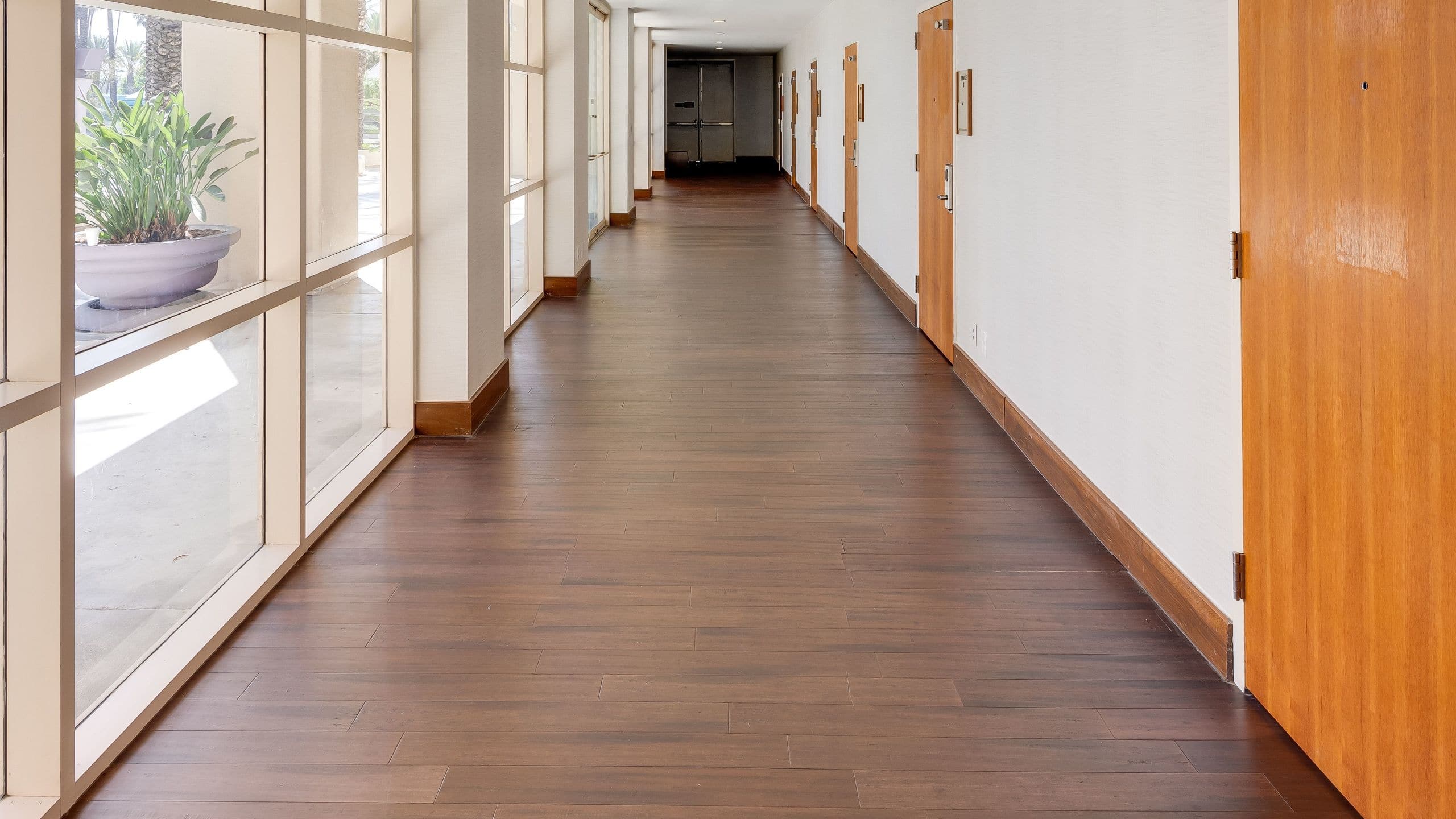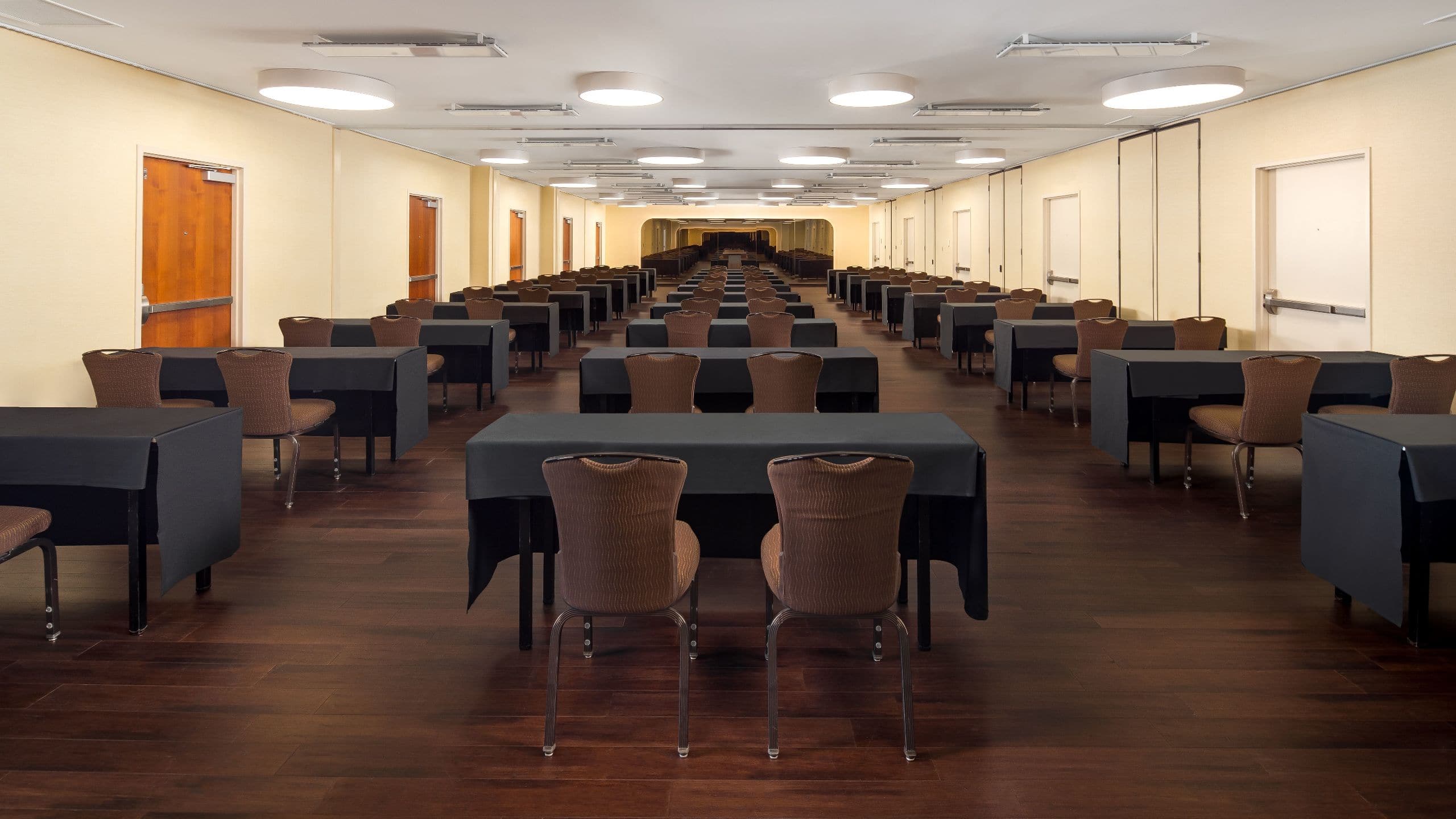 Terrace Rooms
With an advanced lighting system and 2,349 square feet of interior space, the Terrace Room is a classic venue for 60 to 260 guests. This ballroom may be divided into six separate rooms ranging from 319 to 406 square feet to accommodate smaller meetings. Additional features include a 864-square-foot foyer to gather and network.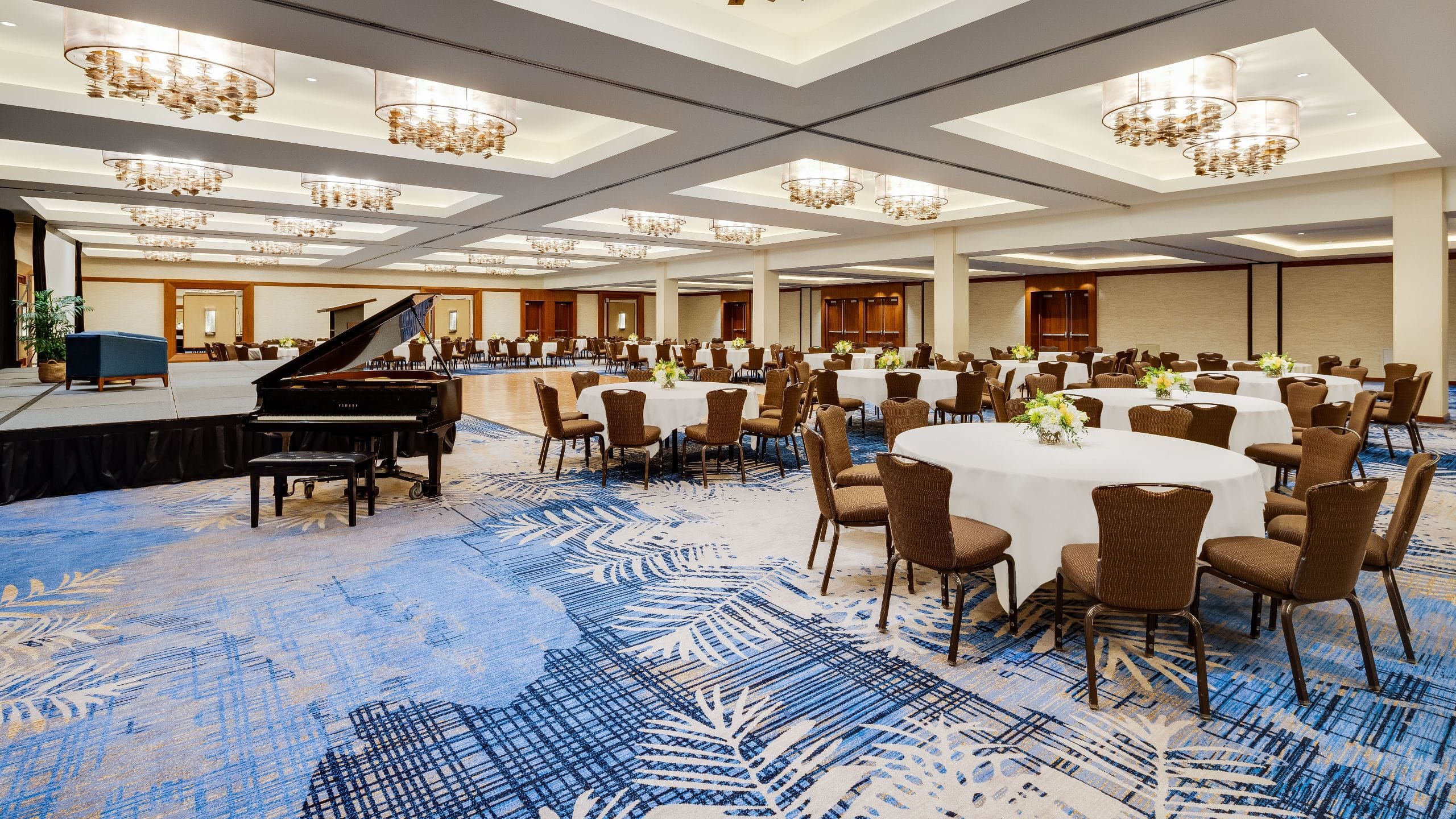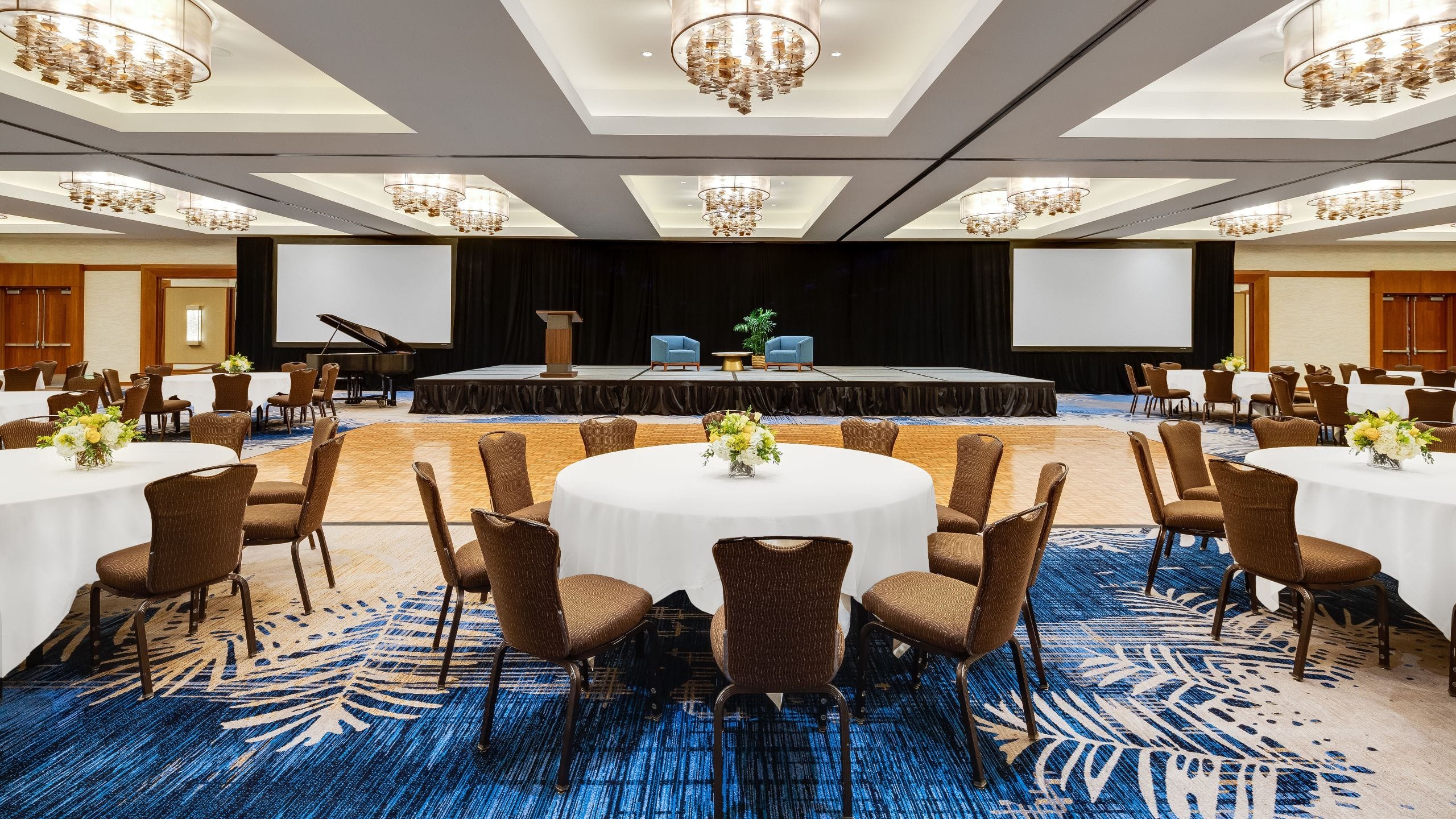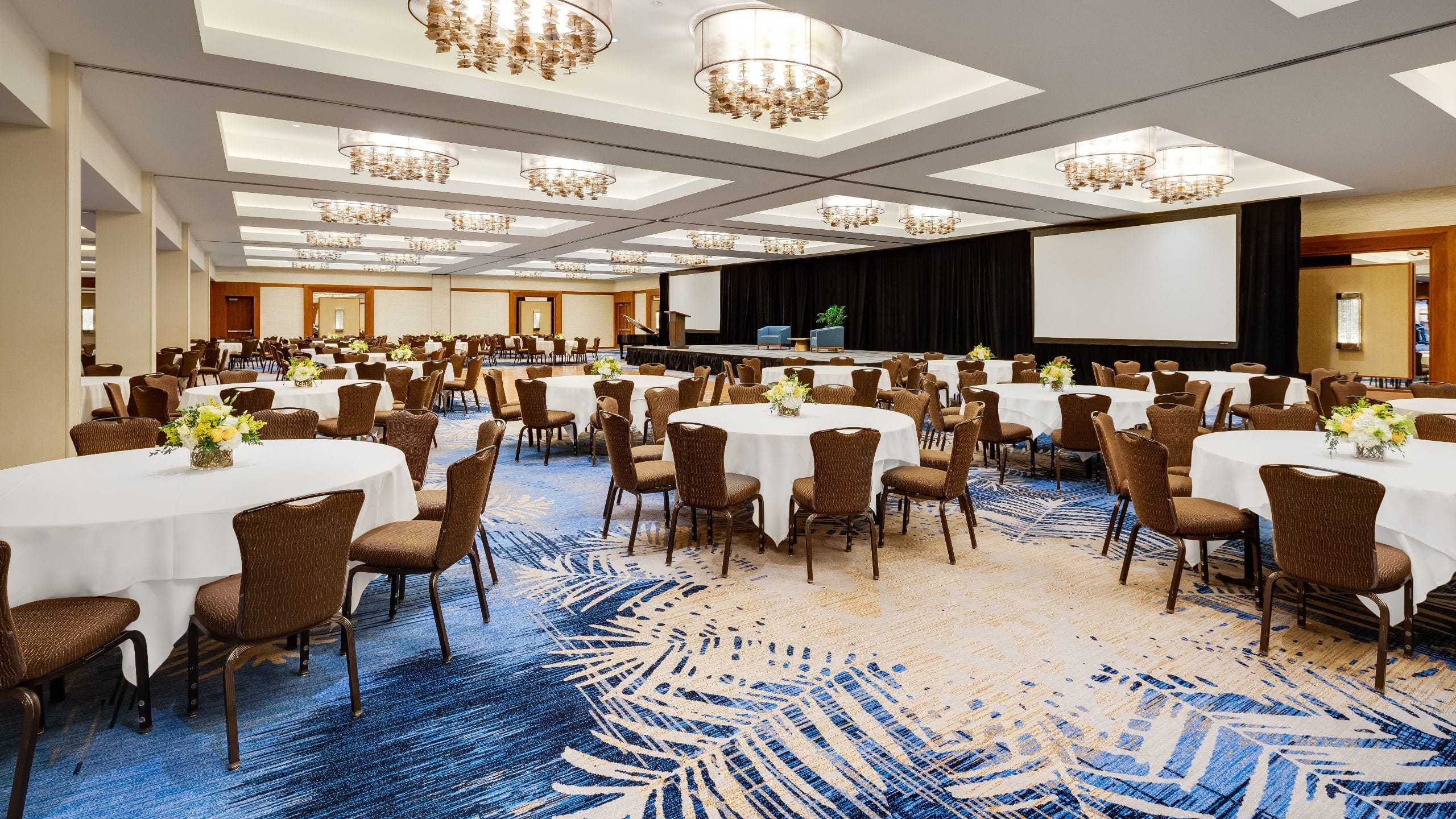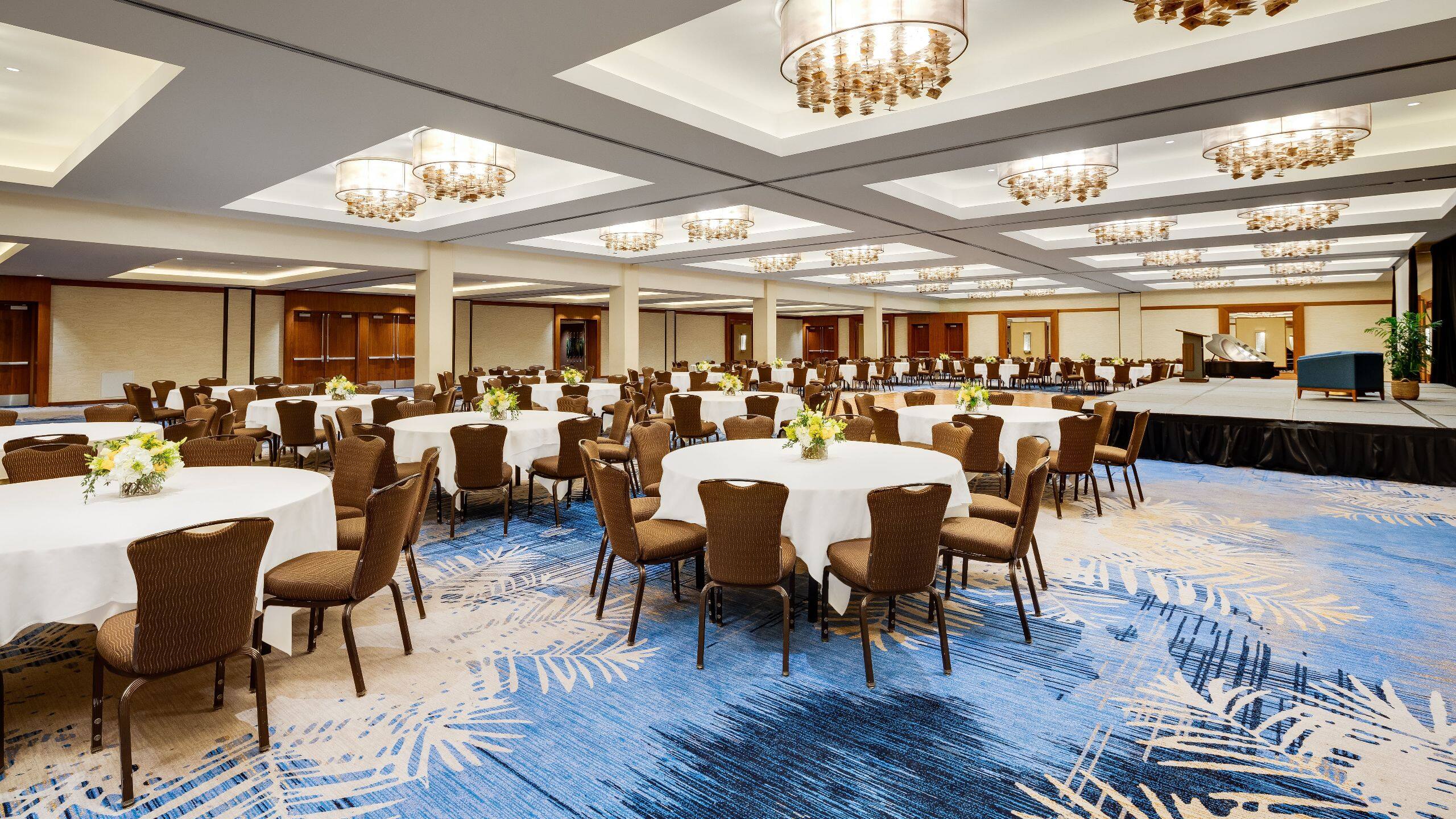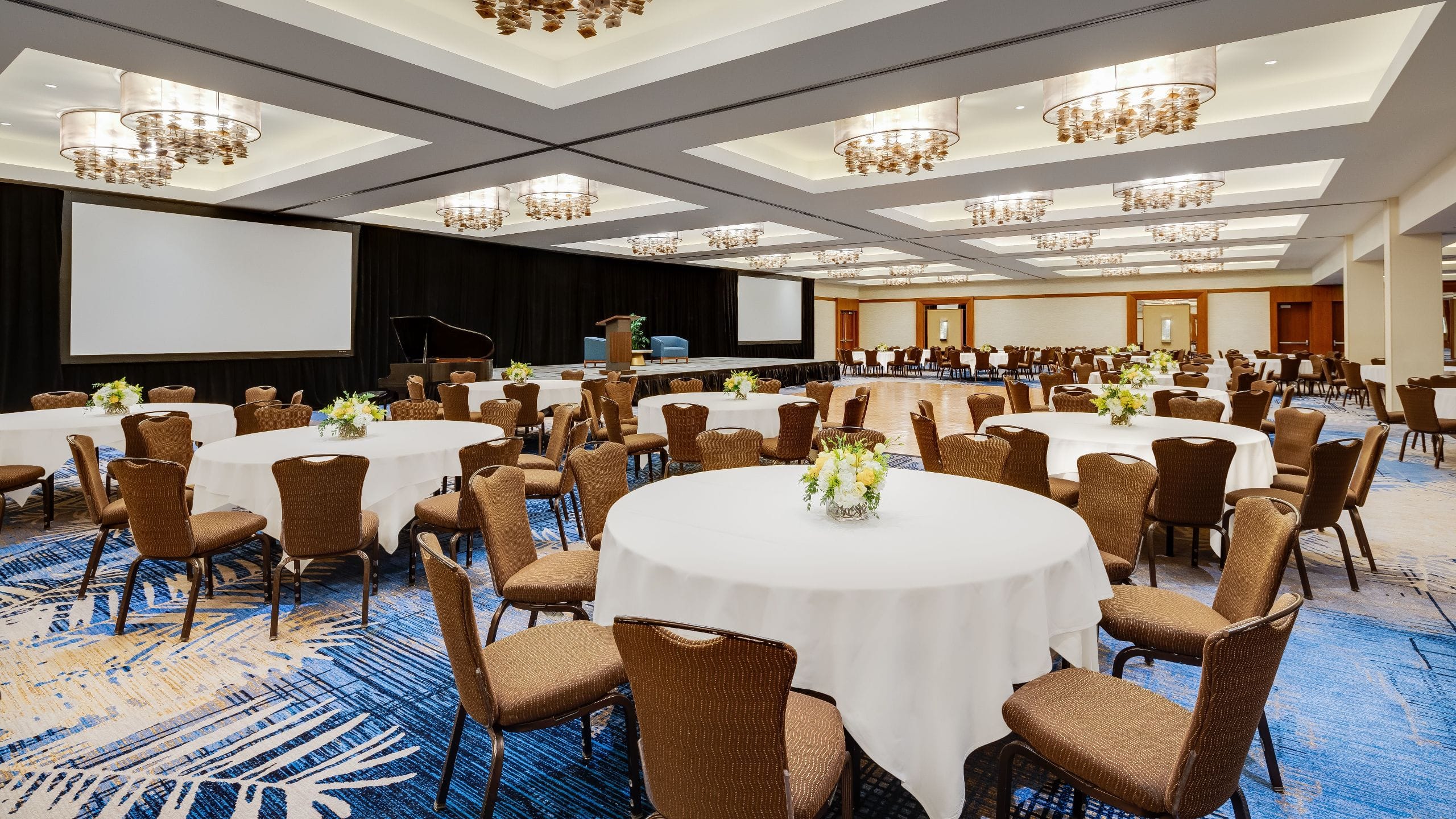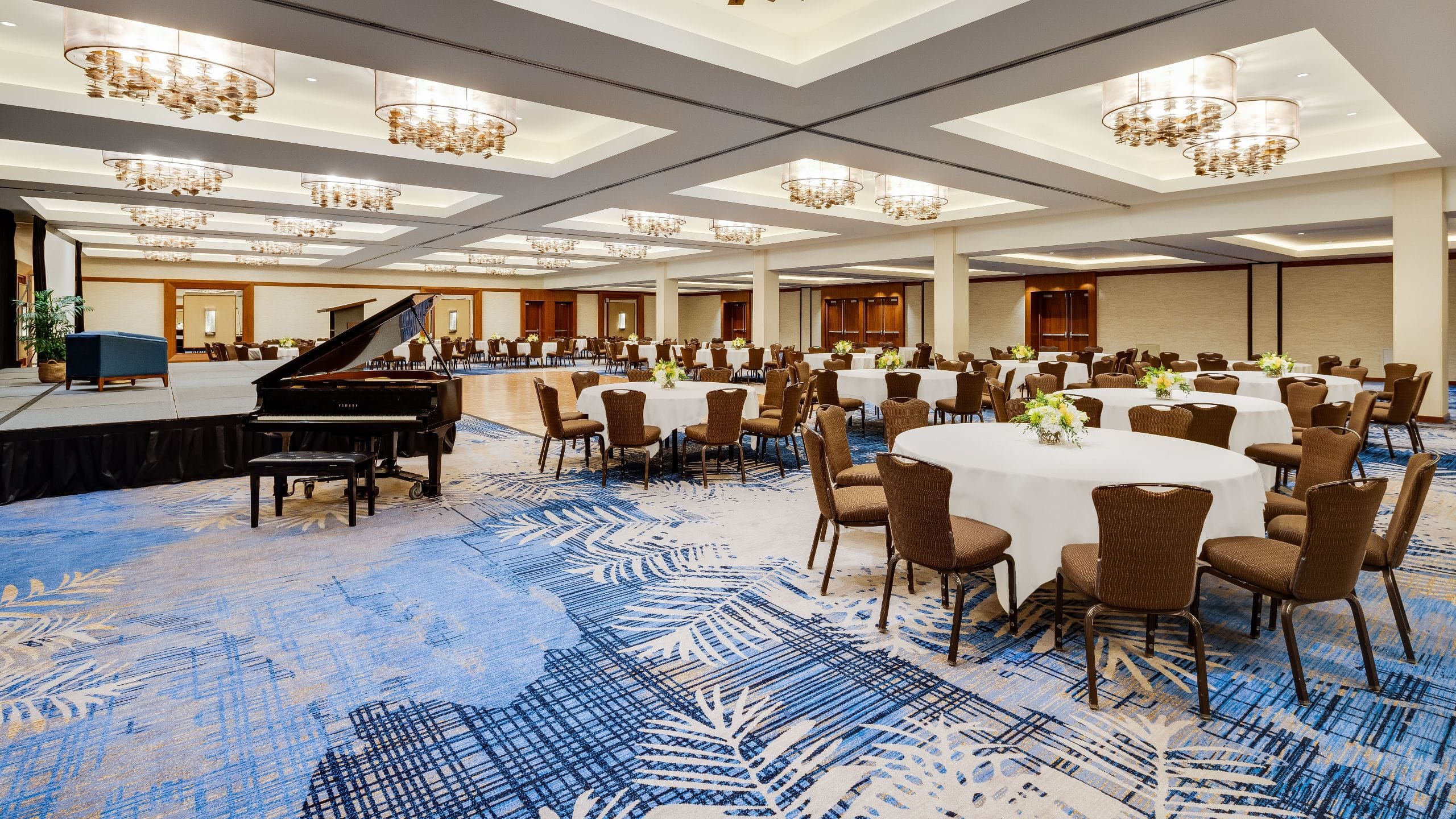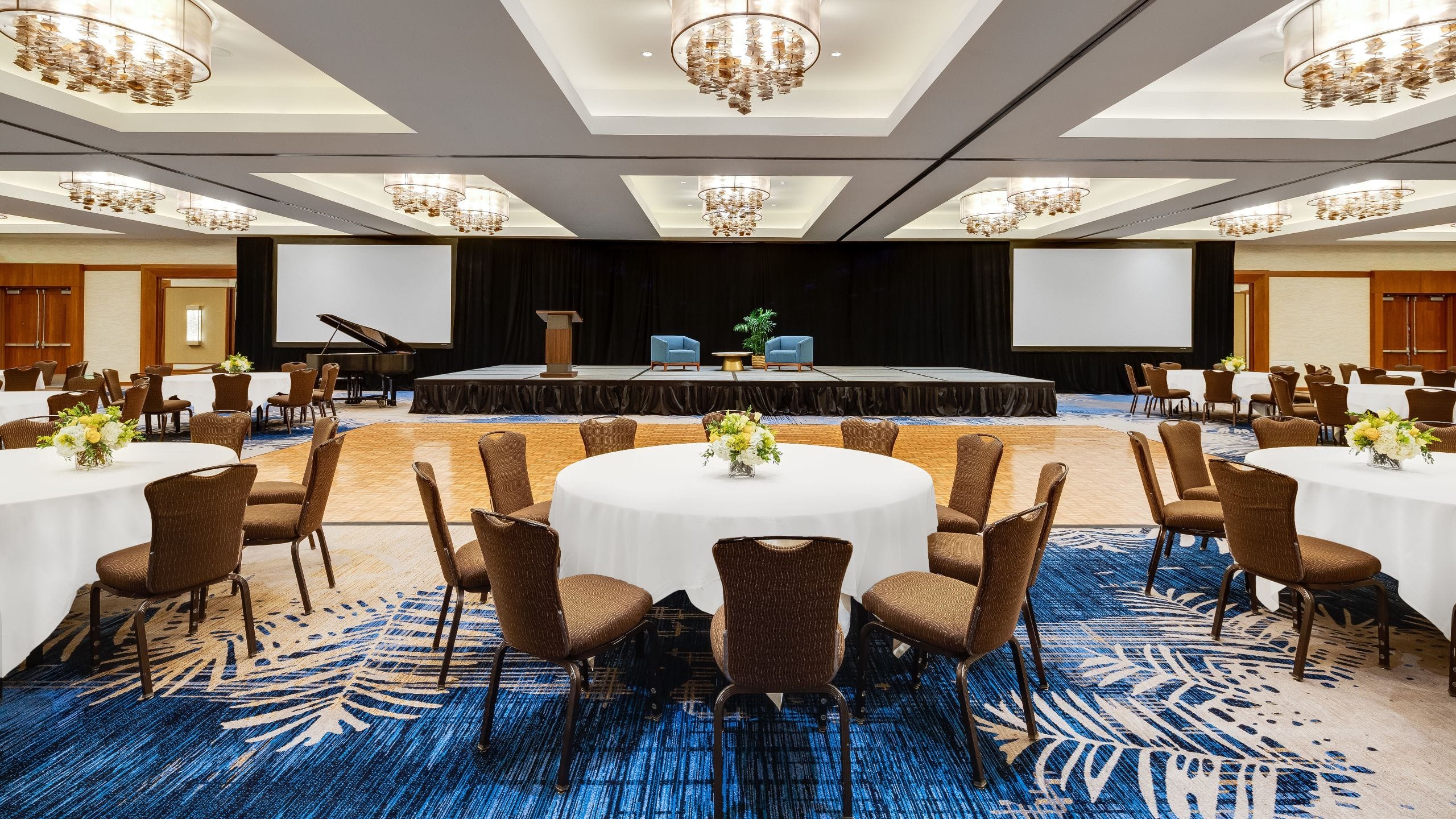 Royal Ballroom
Elegantly designed with an advanced lighting system and more than 10,086 square feet of interior space, the Royal Ballroom is an adaptable venue for meetings or events of 700 to 950 guests. This ballroom may be divided into separate rooms. Additional features include a large hallway and a 3,639 square foot foyer.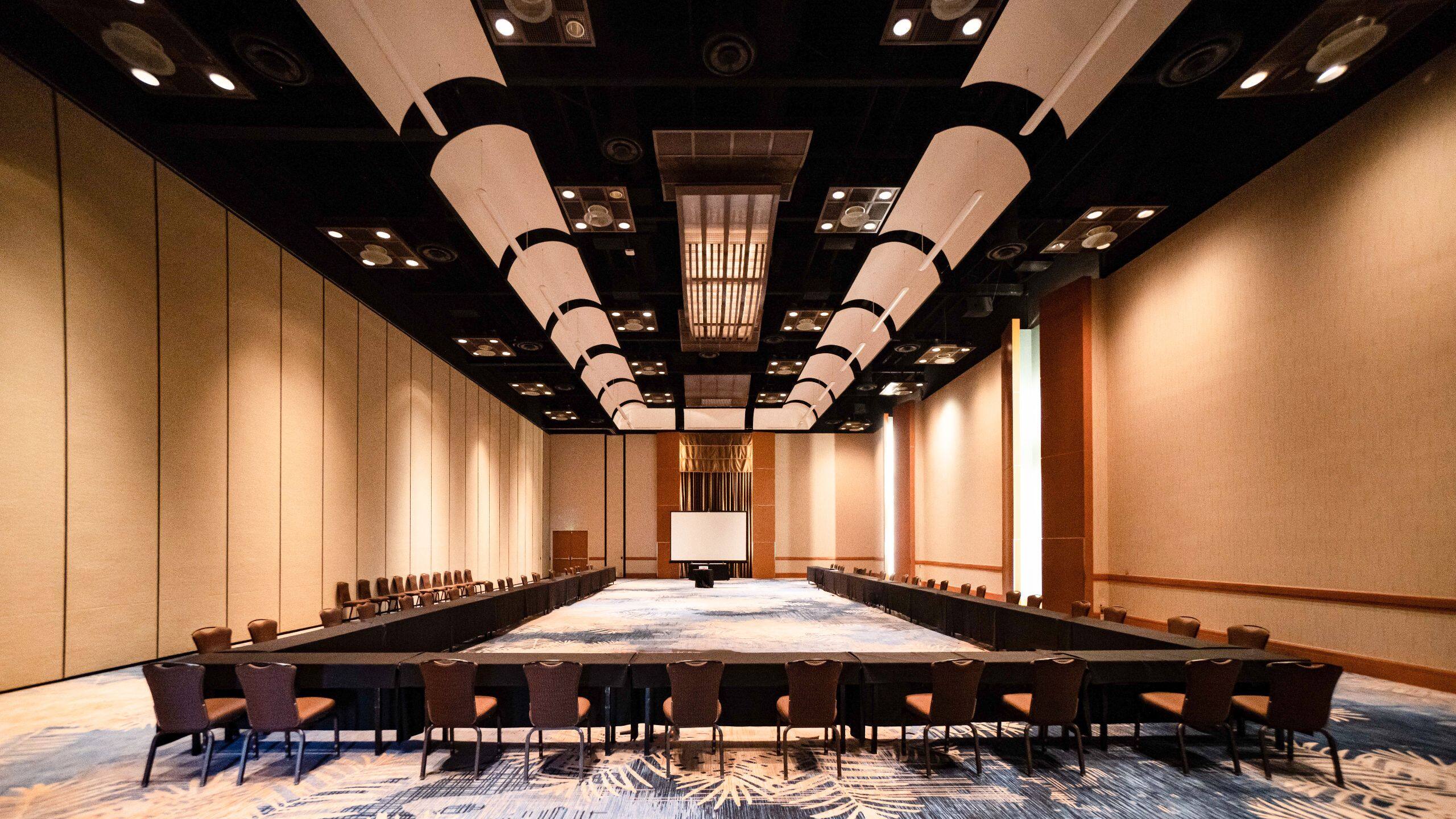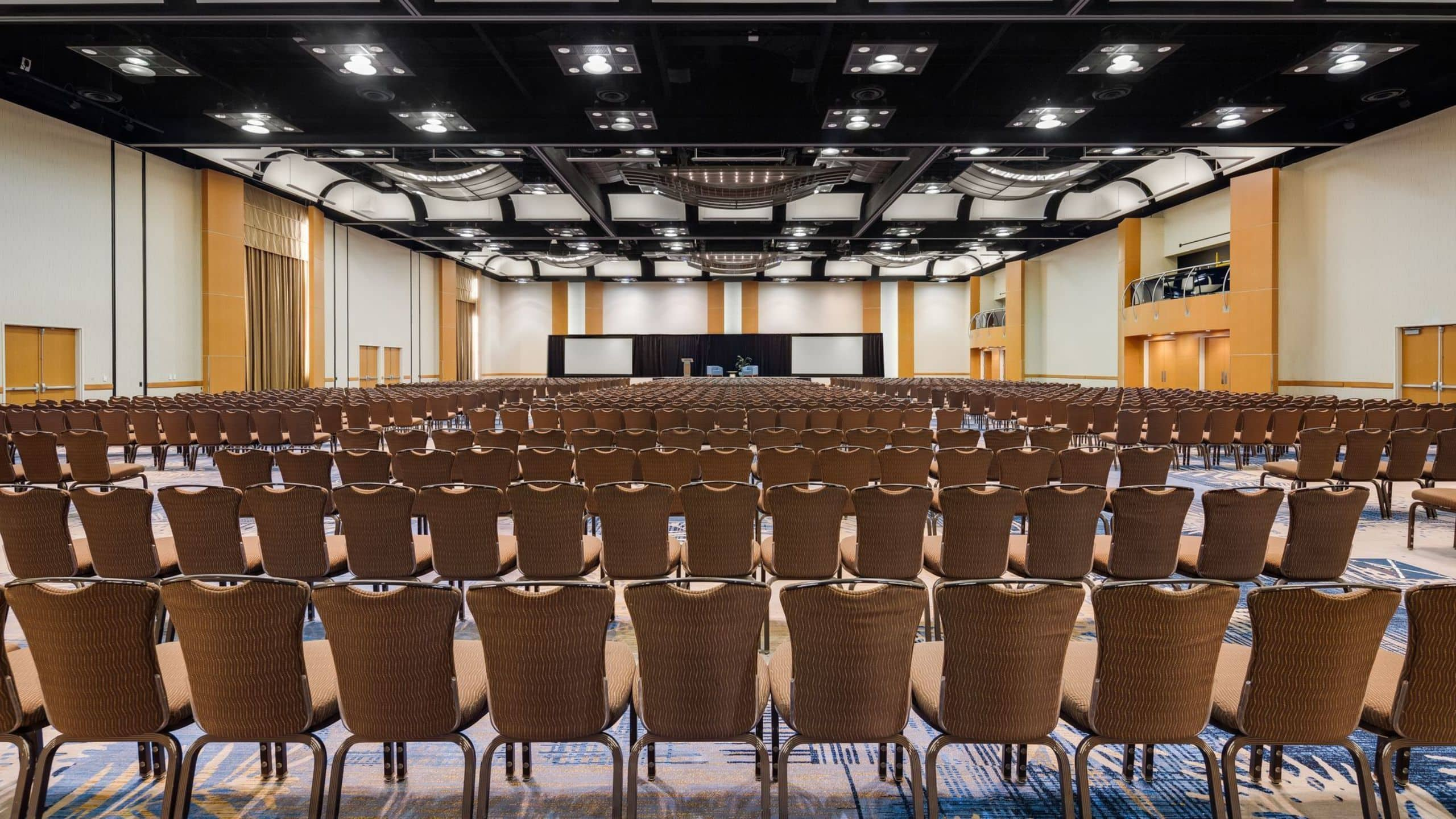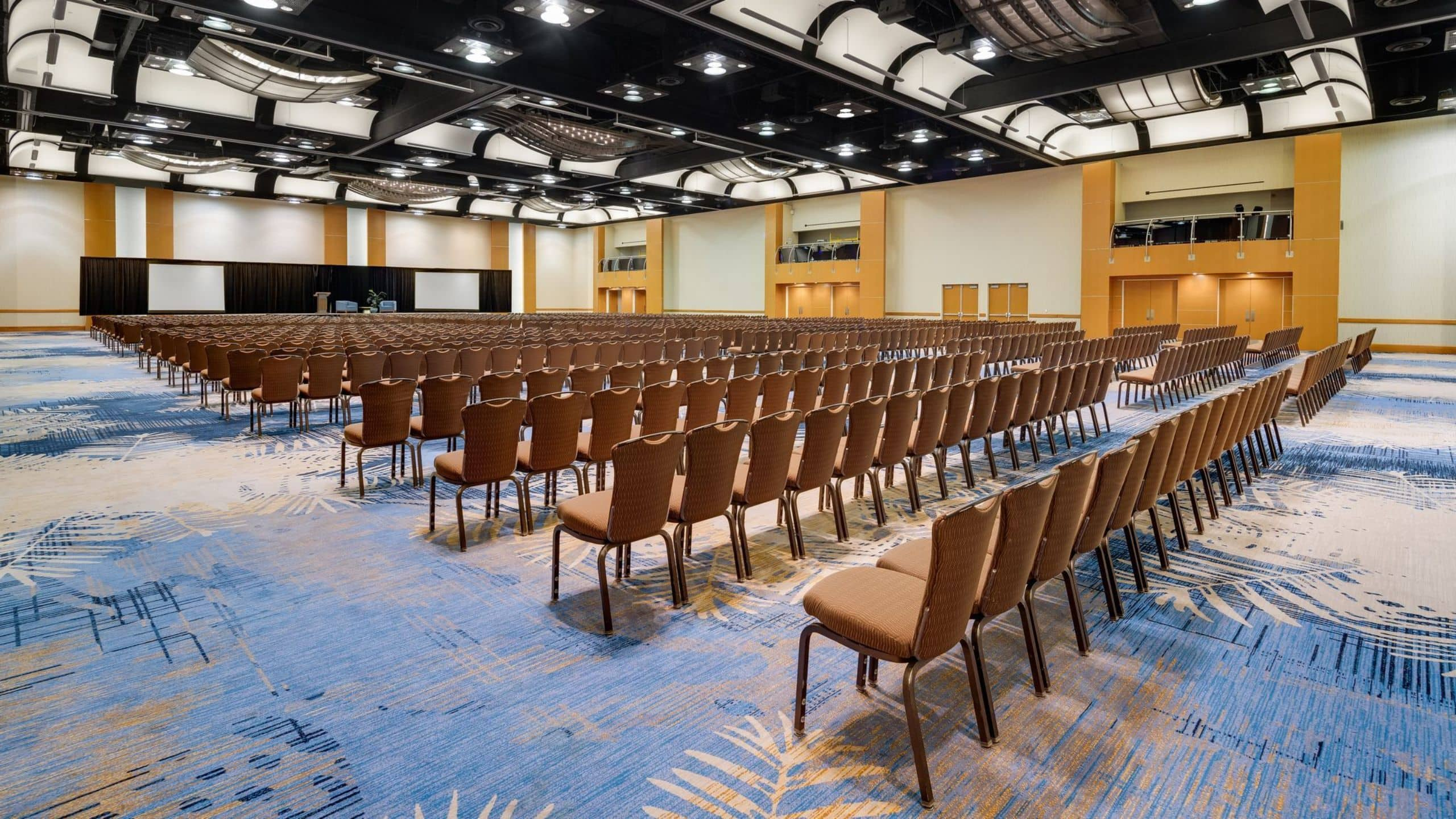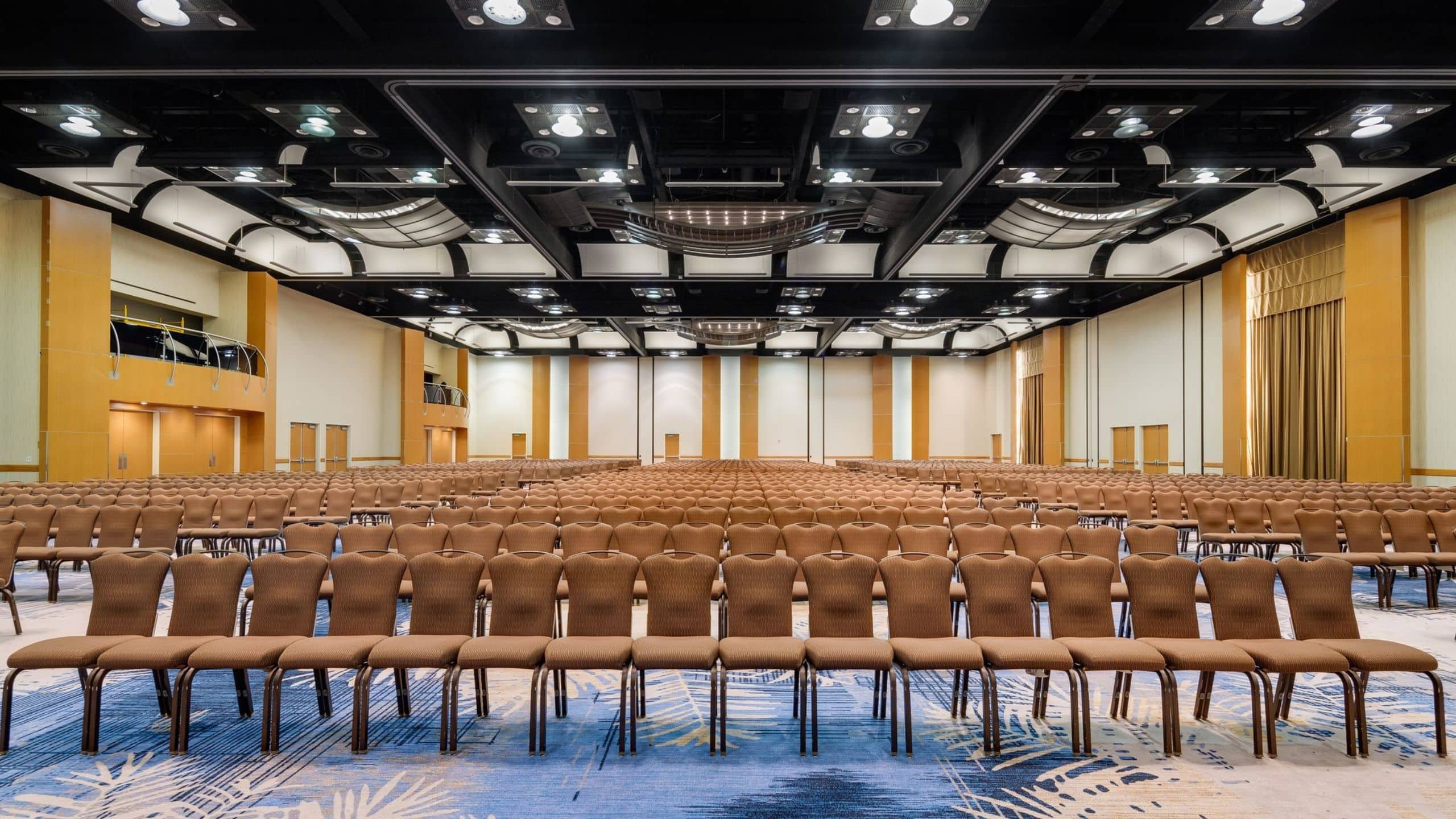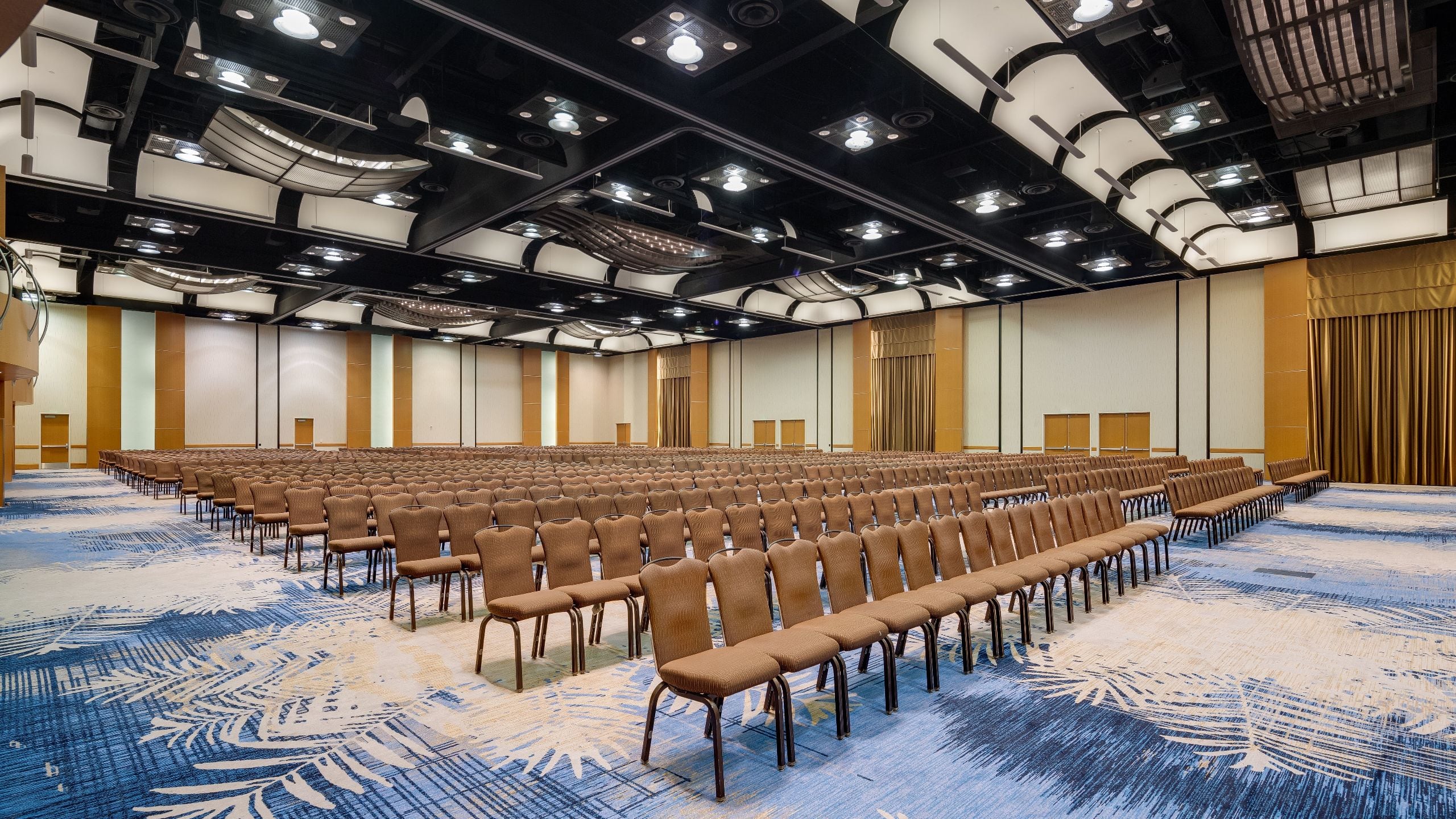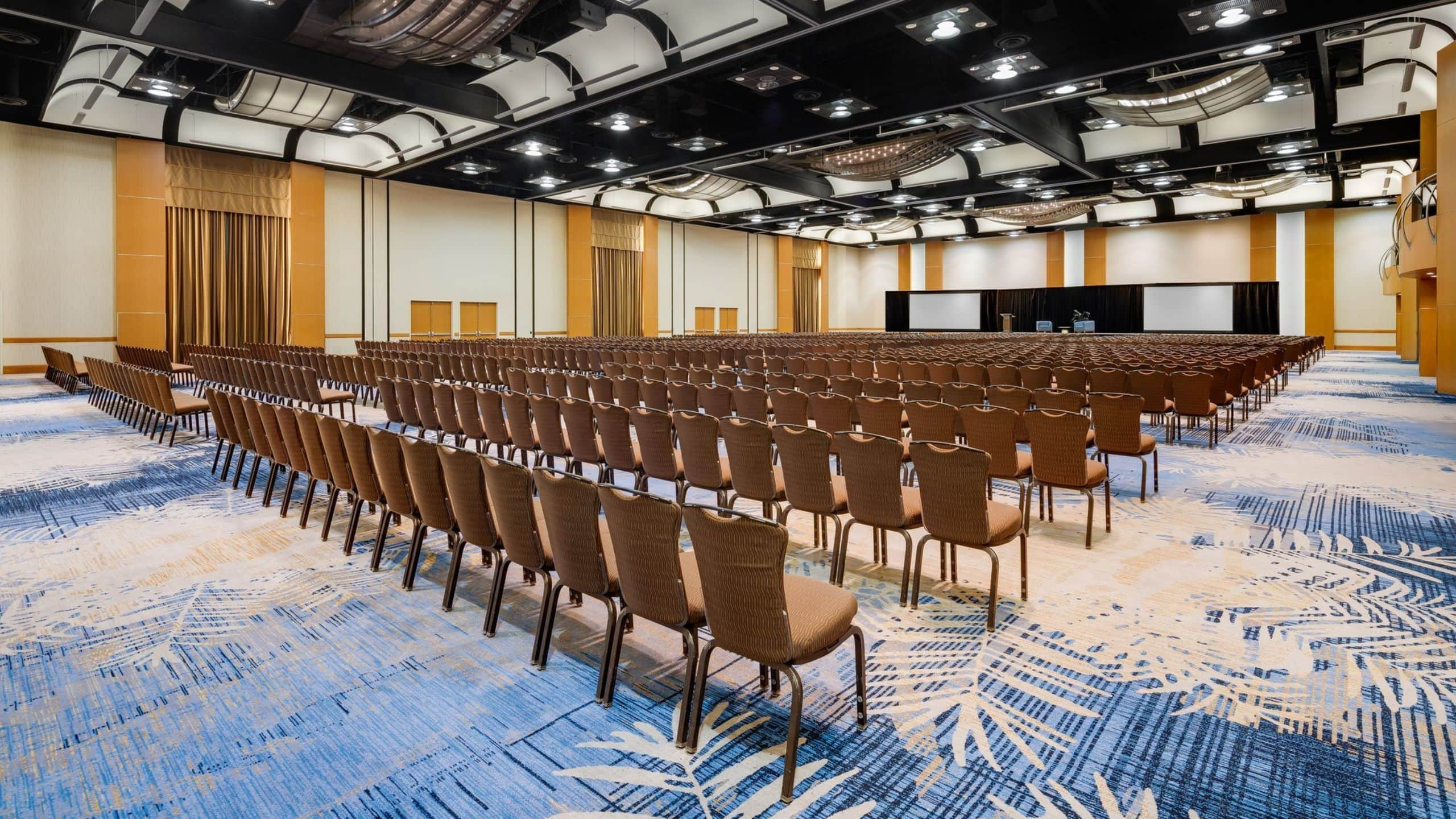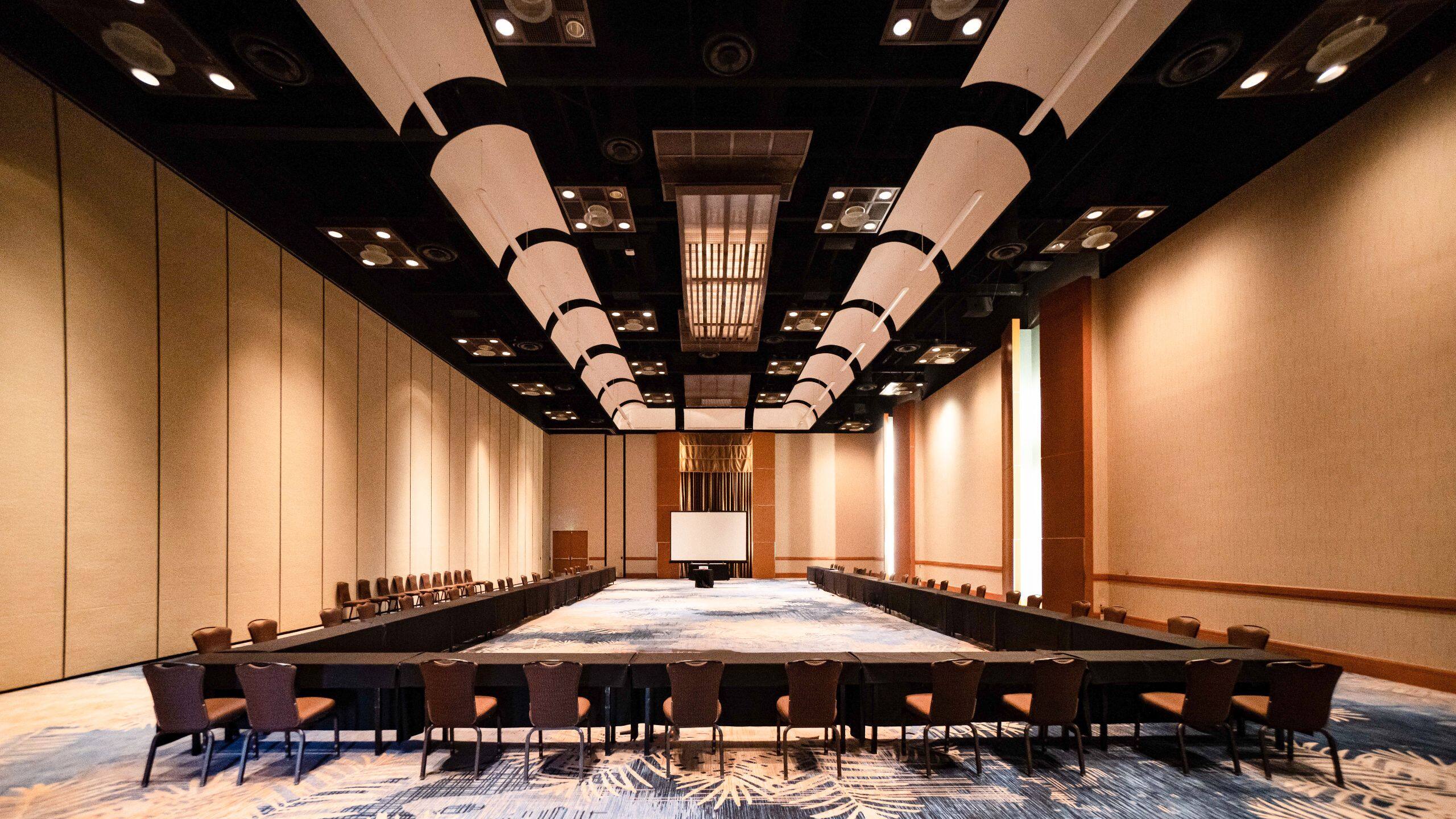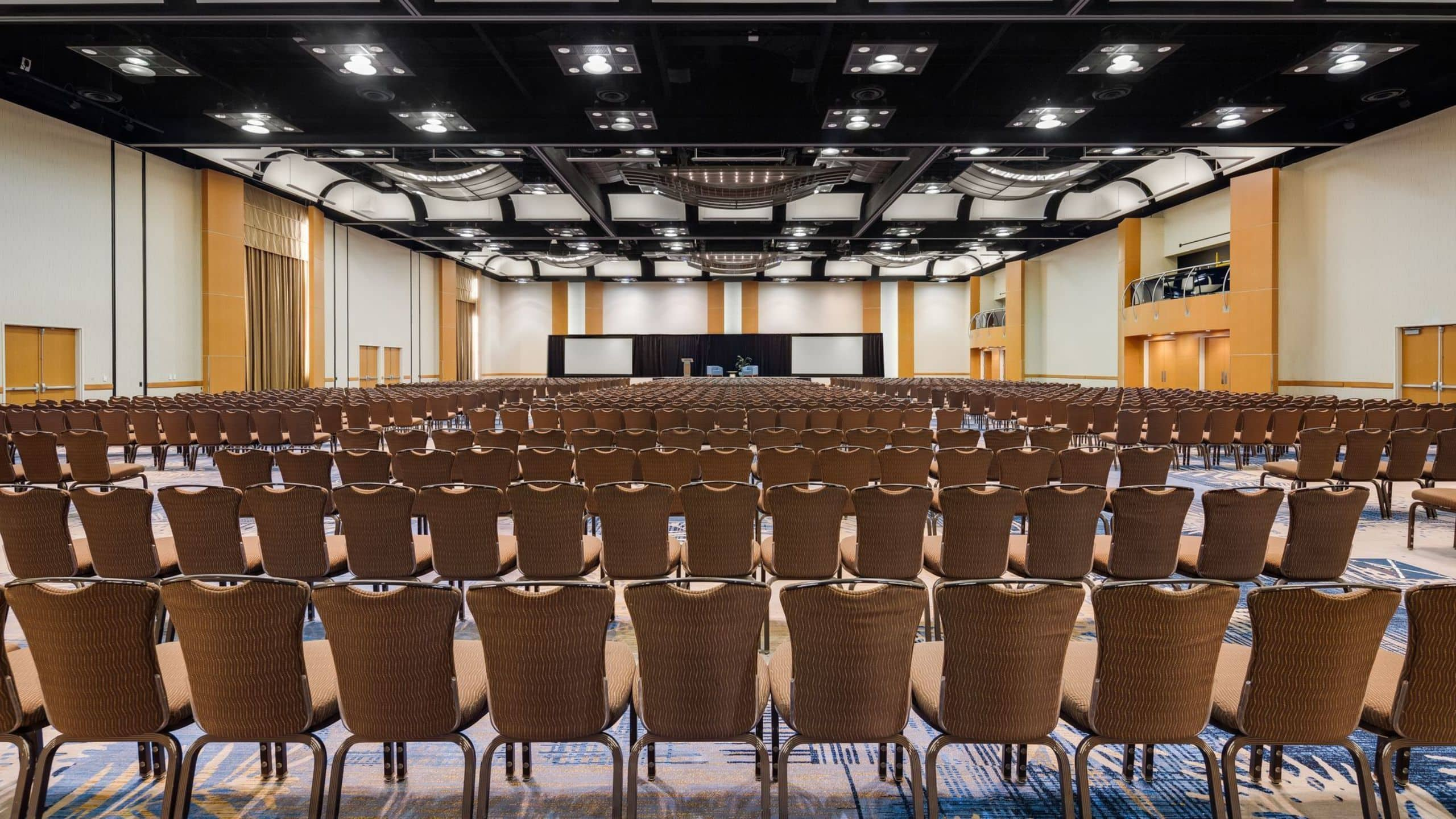 Grand Ballroom
With 17,000 square feet of adaptable space, the Grand Ballroom accommodates up to 1,900 guests for your meeting or other event. Easily accessible from the Atrium and the parking lot, this ballroom is one of the grandest venues in Orange County. The interior exudes the look and feel of contemporary and upscale space and boasts a 4,400-square-foot foyer and 2,200-square foot hallway. This ballroom may be divided into seven rooms.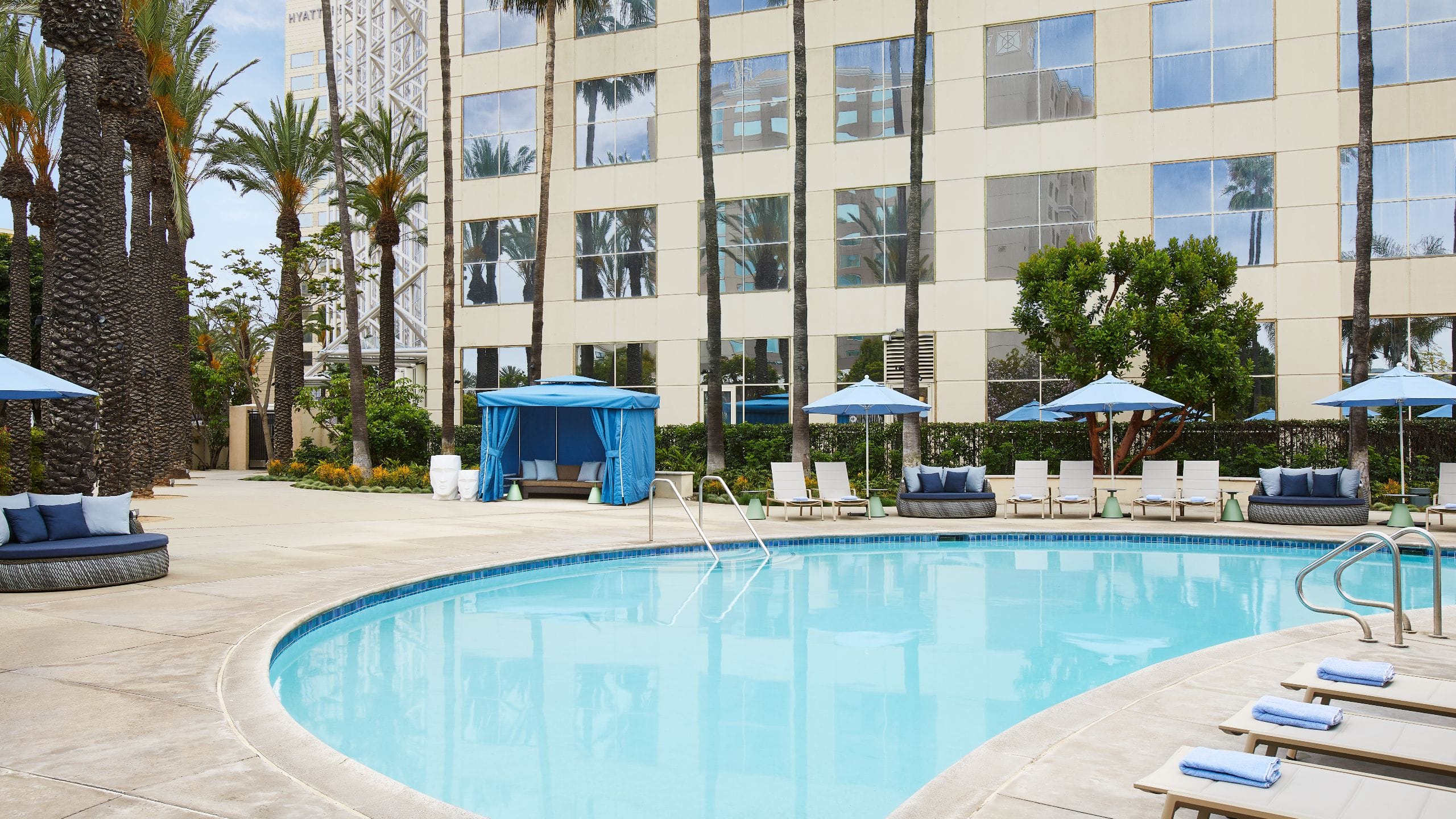 North Tower Pool
Enjoy more than 7,000 square feet of outdoor space by our outdoor swimming pool and room for up to 560 guests. Let your imagination run wild with tropical and island themes.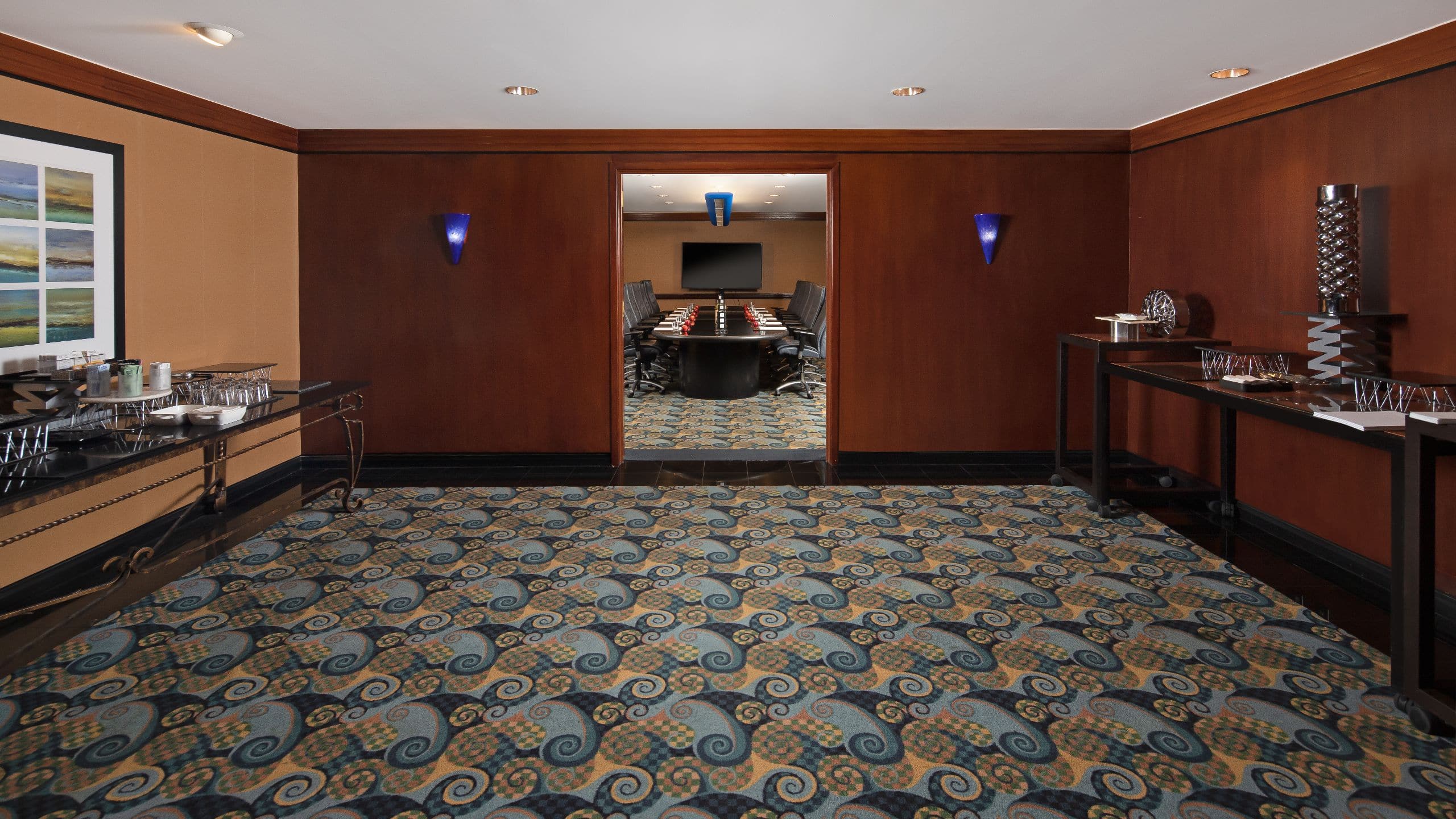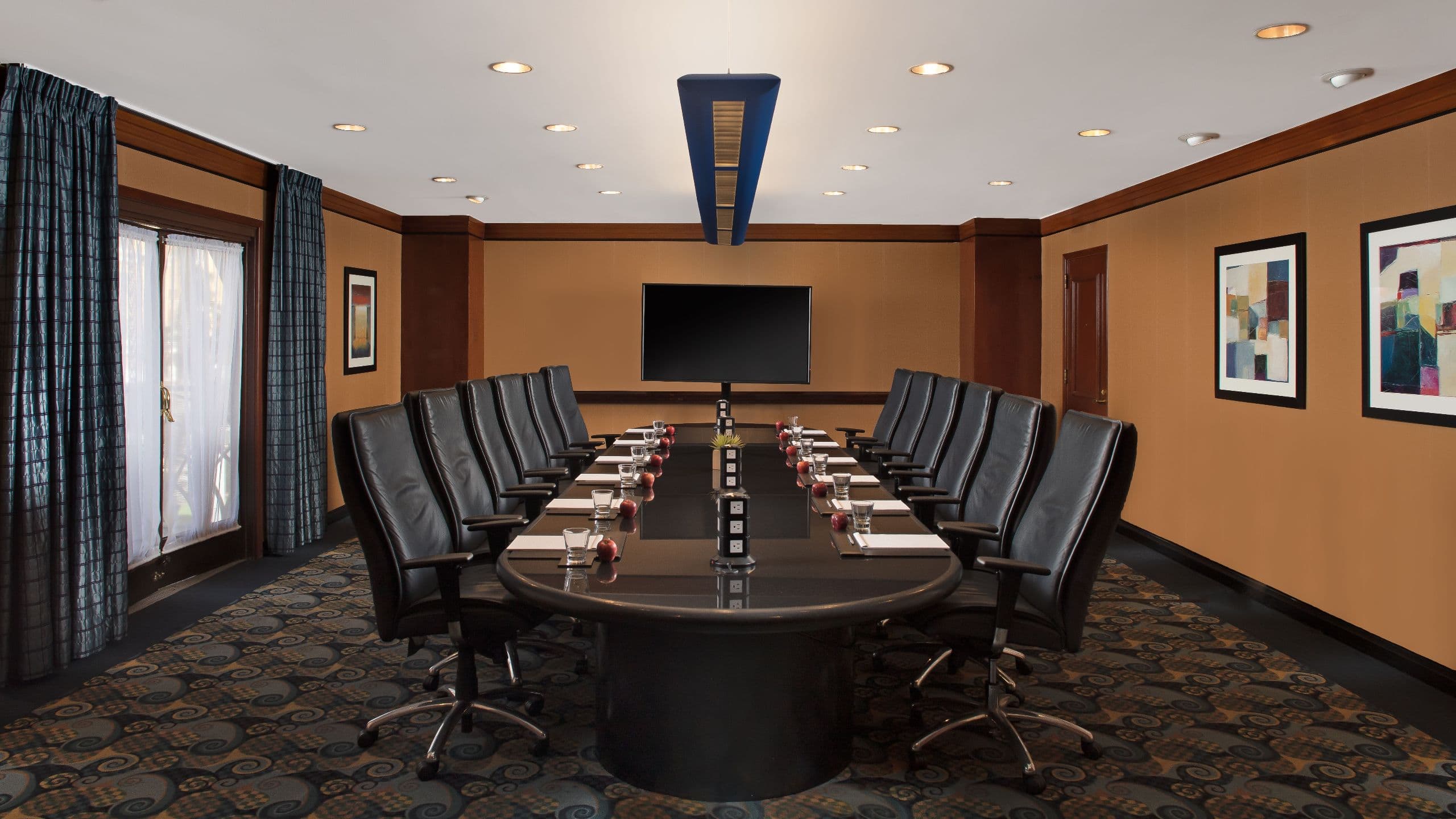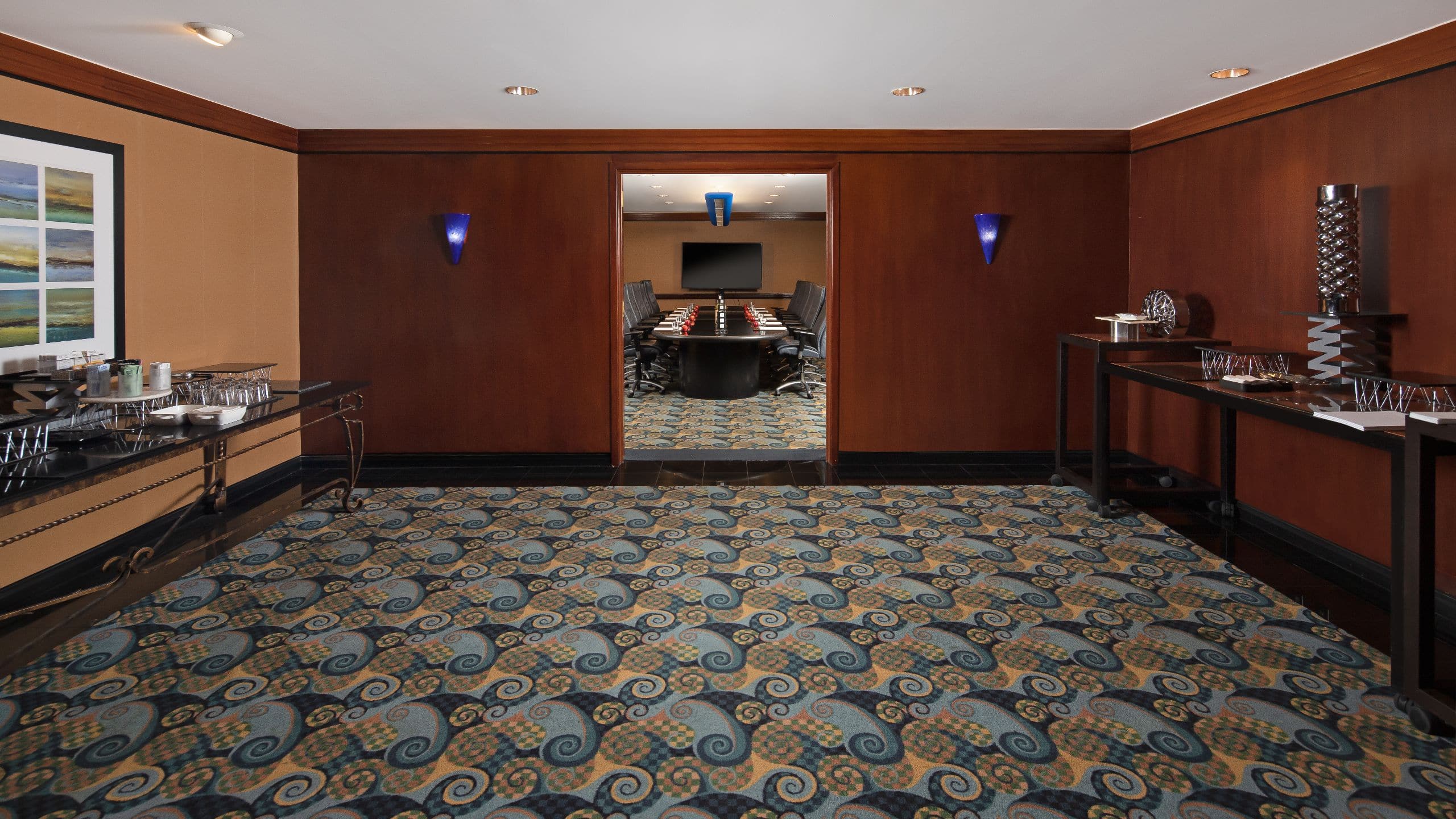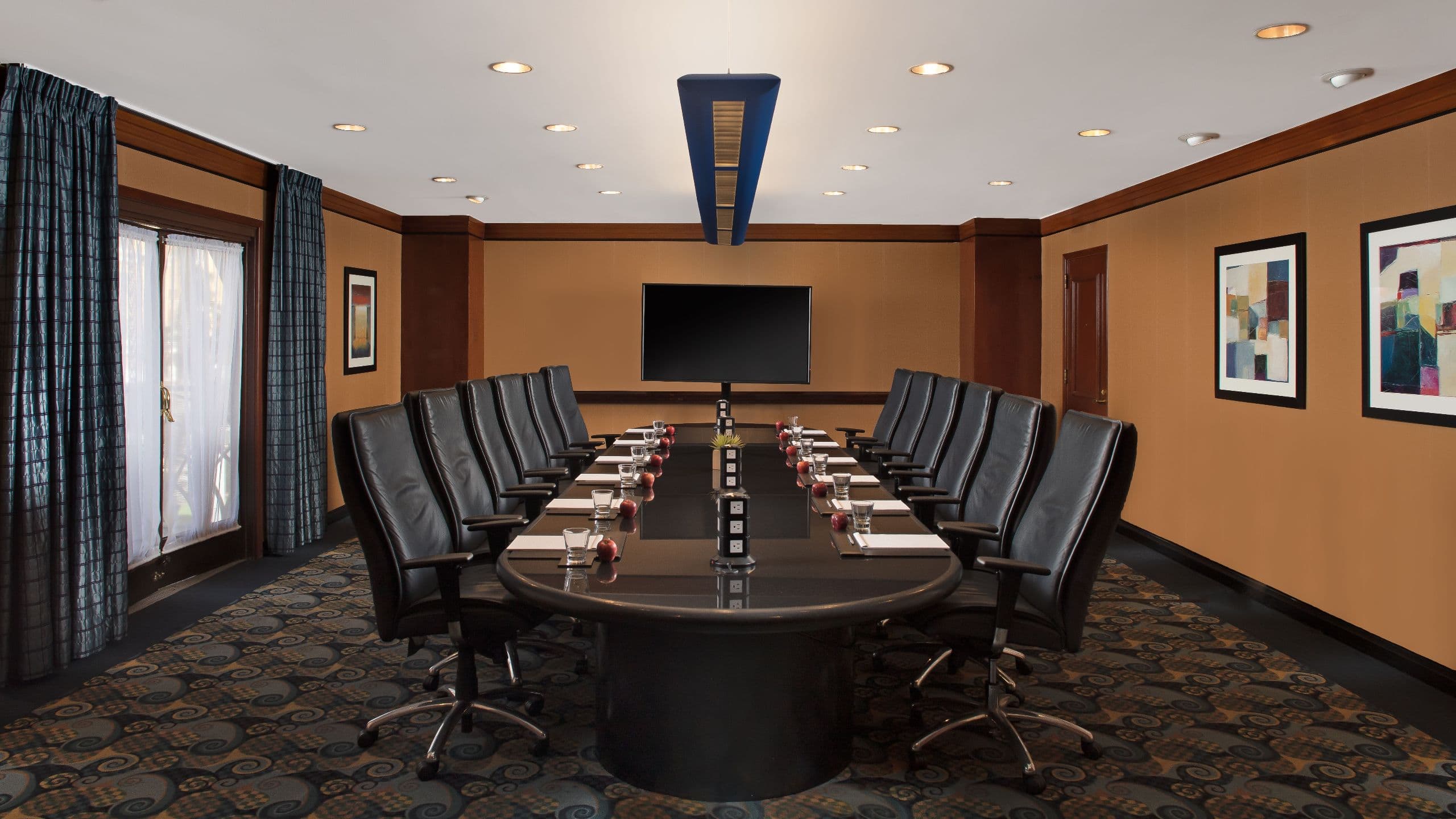 Commodore Meeting Room
This classic style boardroom offers attendees a quiet space in which to hold private meetings without interruption. The 432-square-foot meeting space has a permanent set and can accommodate up to 20 guests in conference-style seating.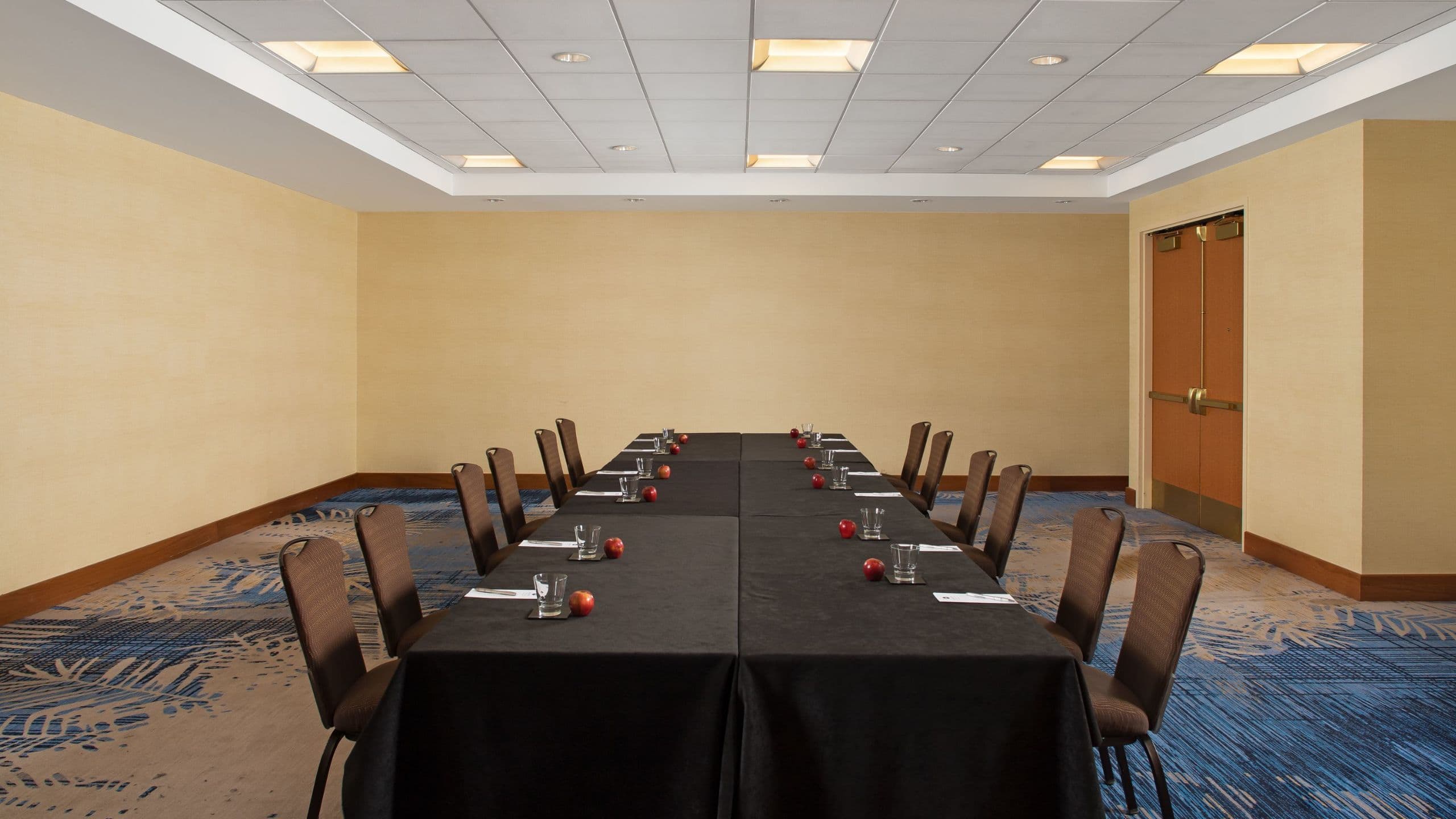 Imperial and Regal Rooms
Located in the South Tower, the Imperial and Regal Rooms are both 806 square feet and are ideal for smaller, more intimate meetings.
Catering
Elevate your meeting, conference or gala with our extensive catering services. With carefully crafted seasonal menus and Personal Preference Dining options, the culinary team at Hyatt Regency Orange County is equipped to handle any request. From a light breakfast to a full course dinner, we're ready to cater your meeting whenever you need us.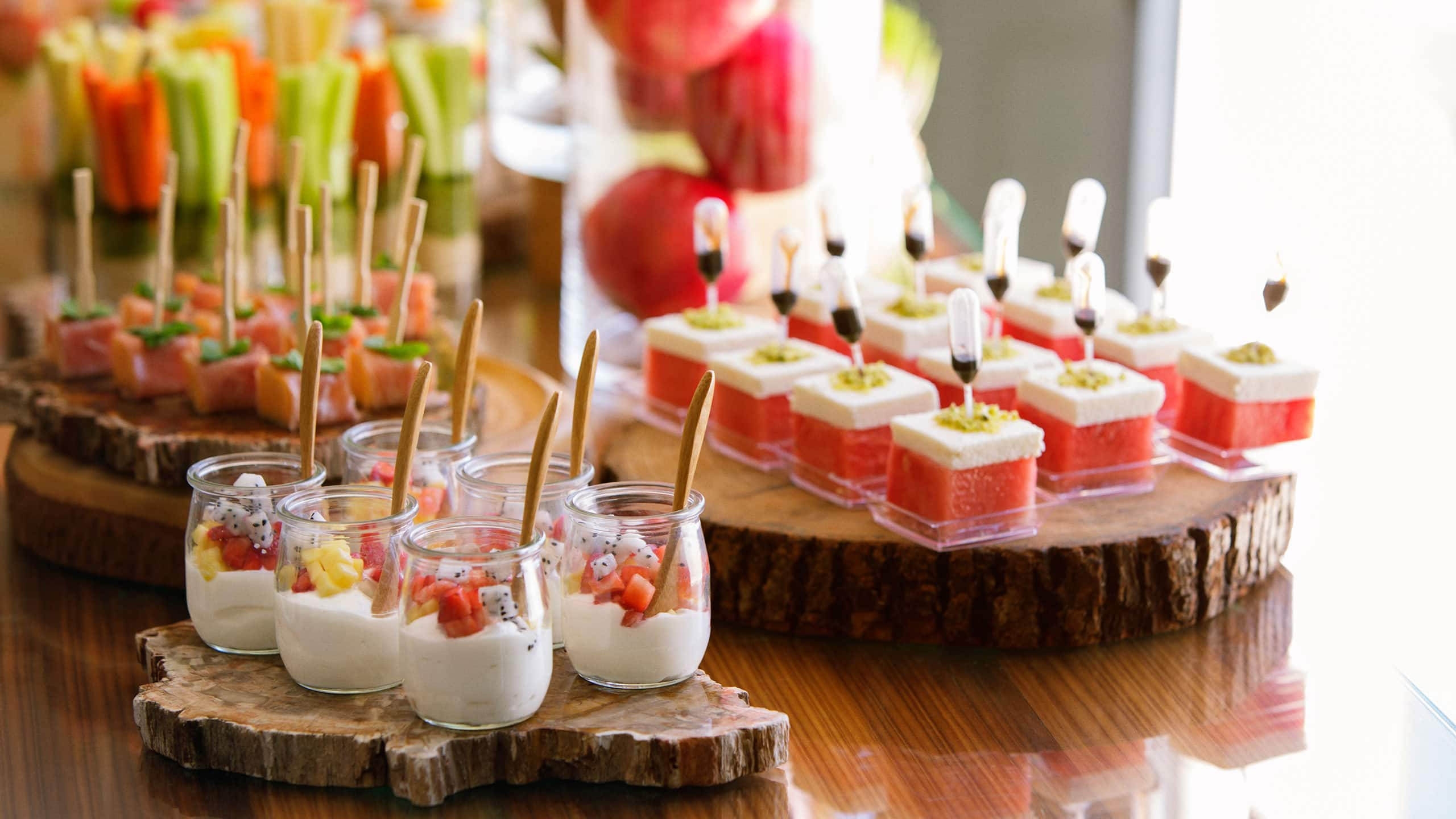 Features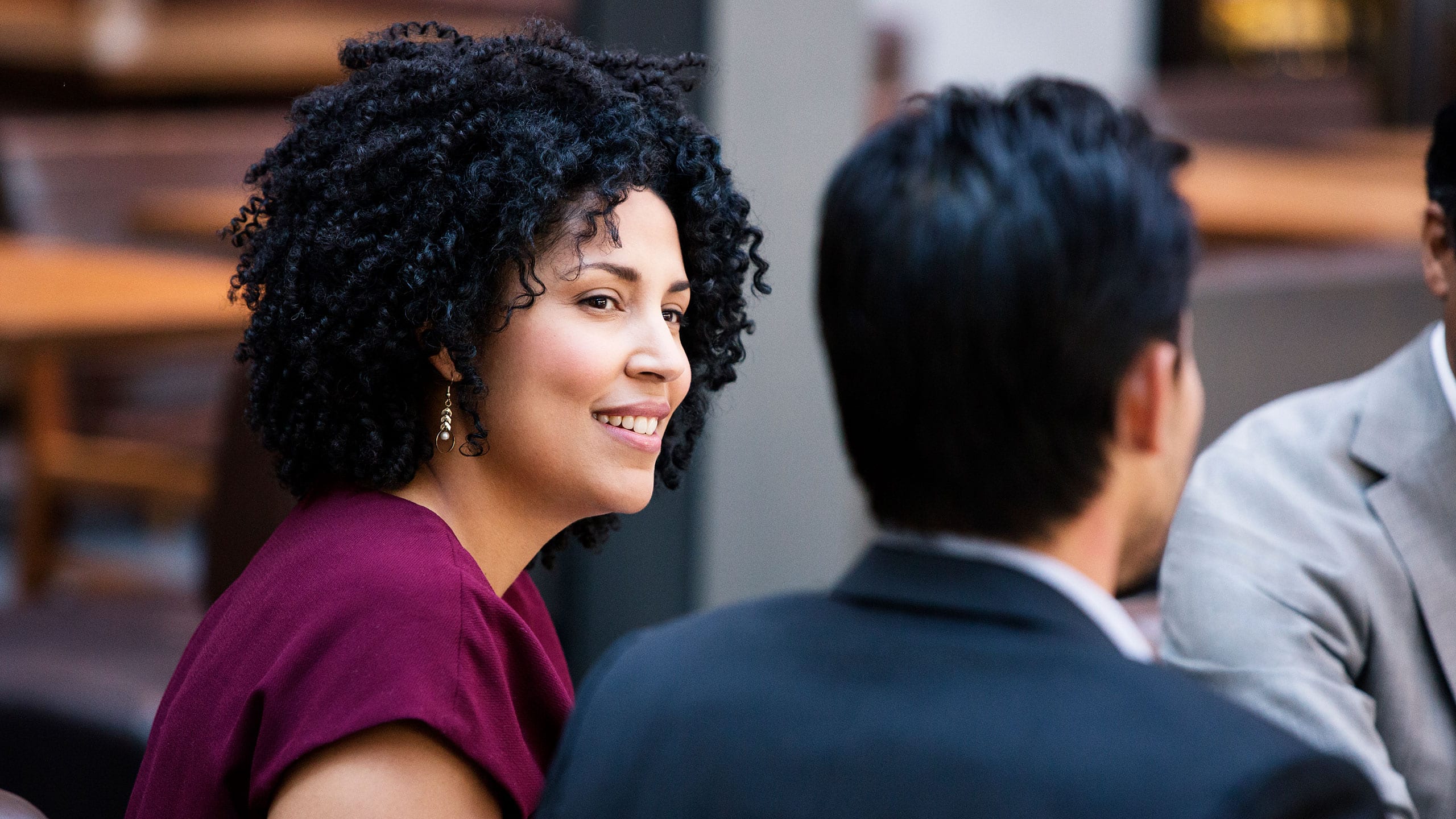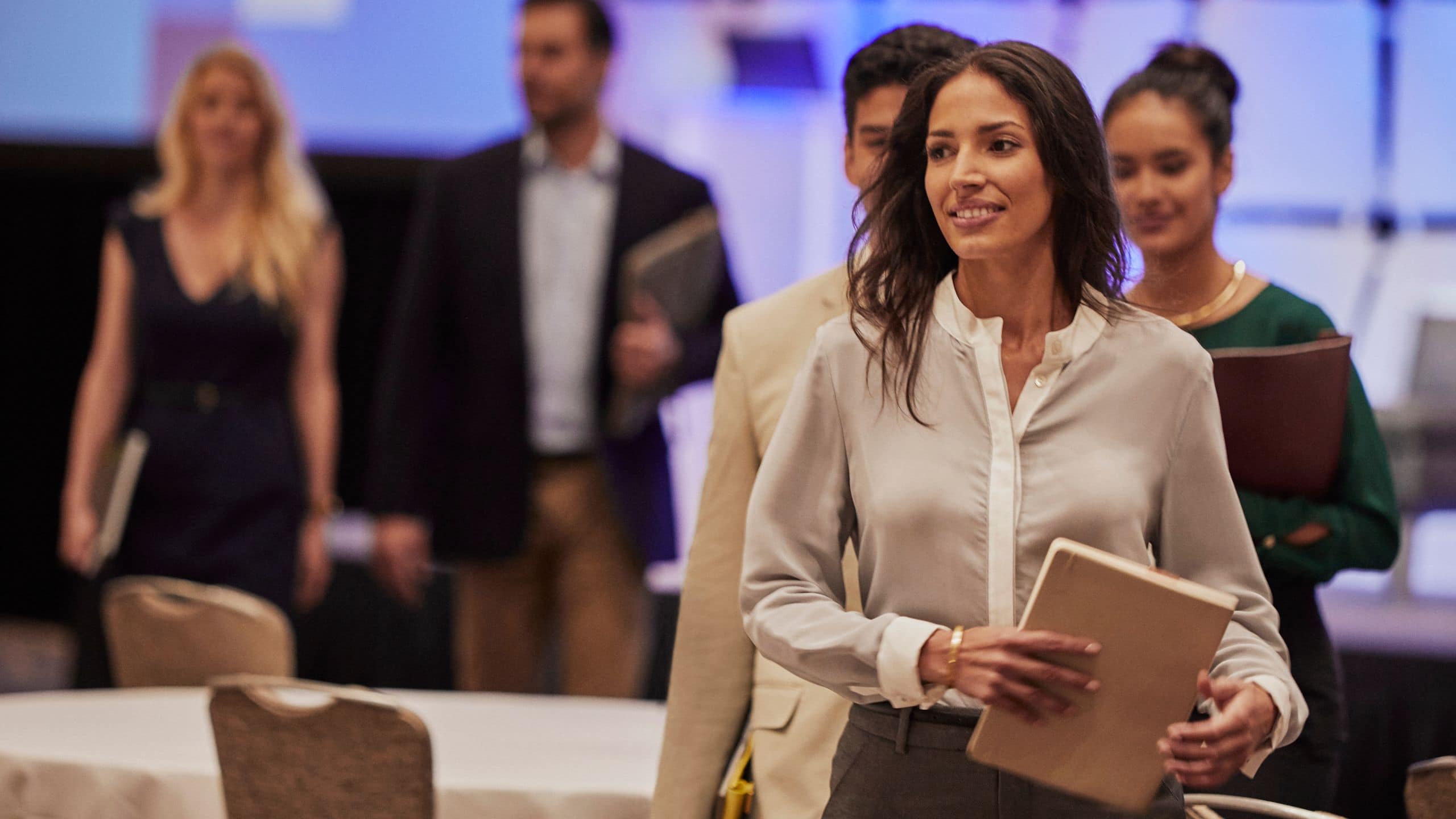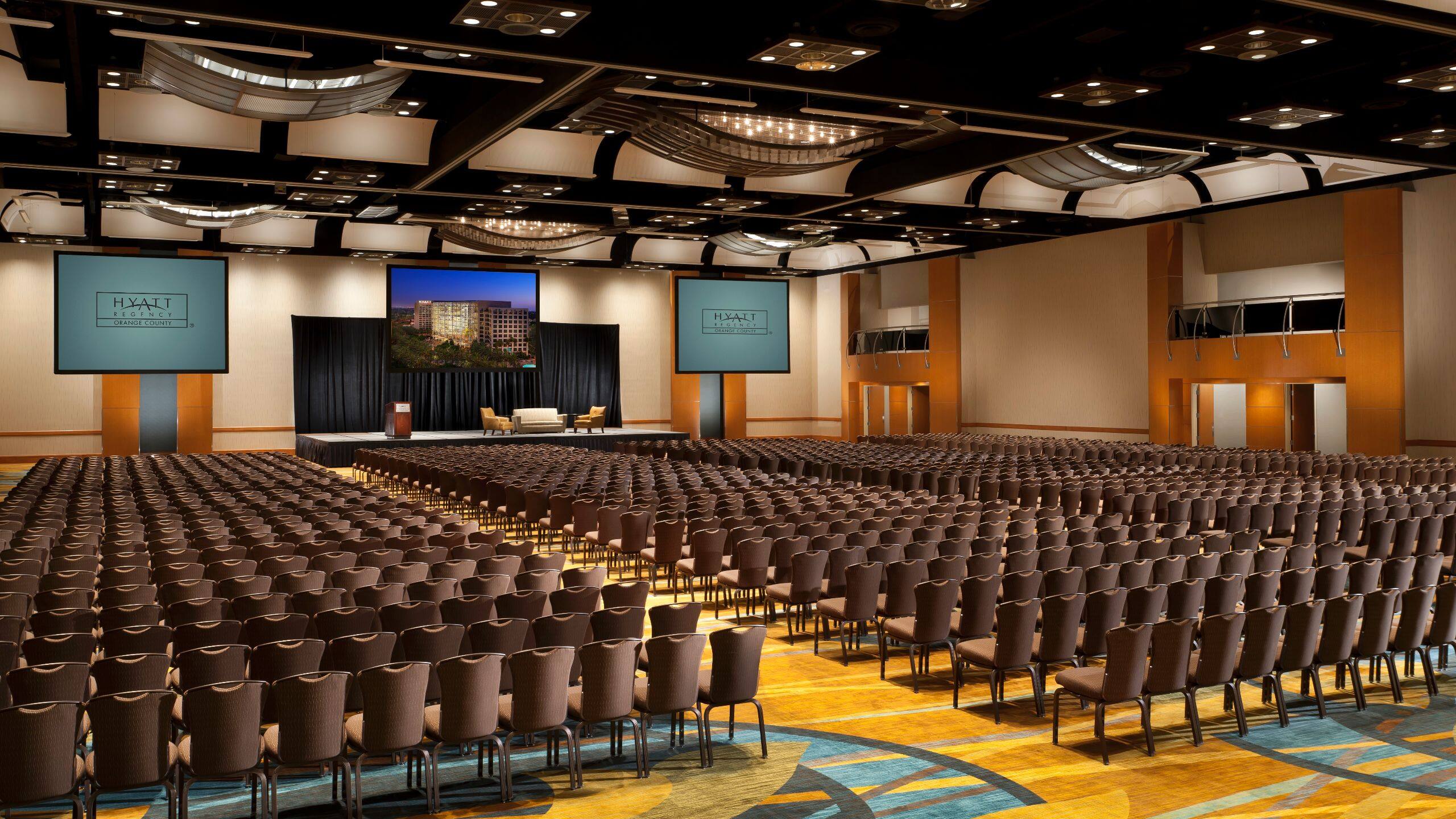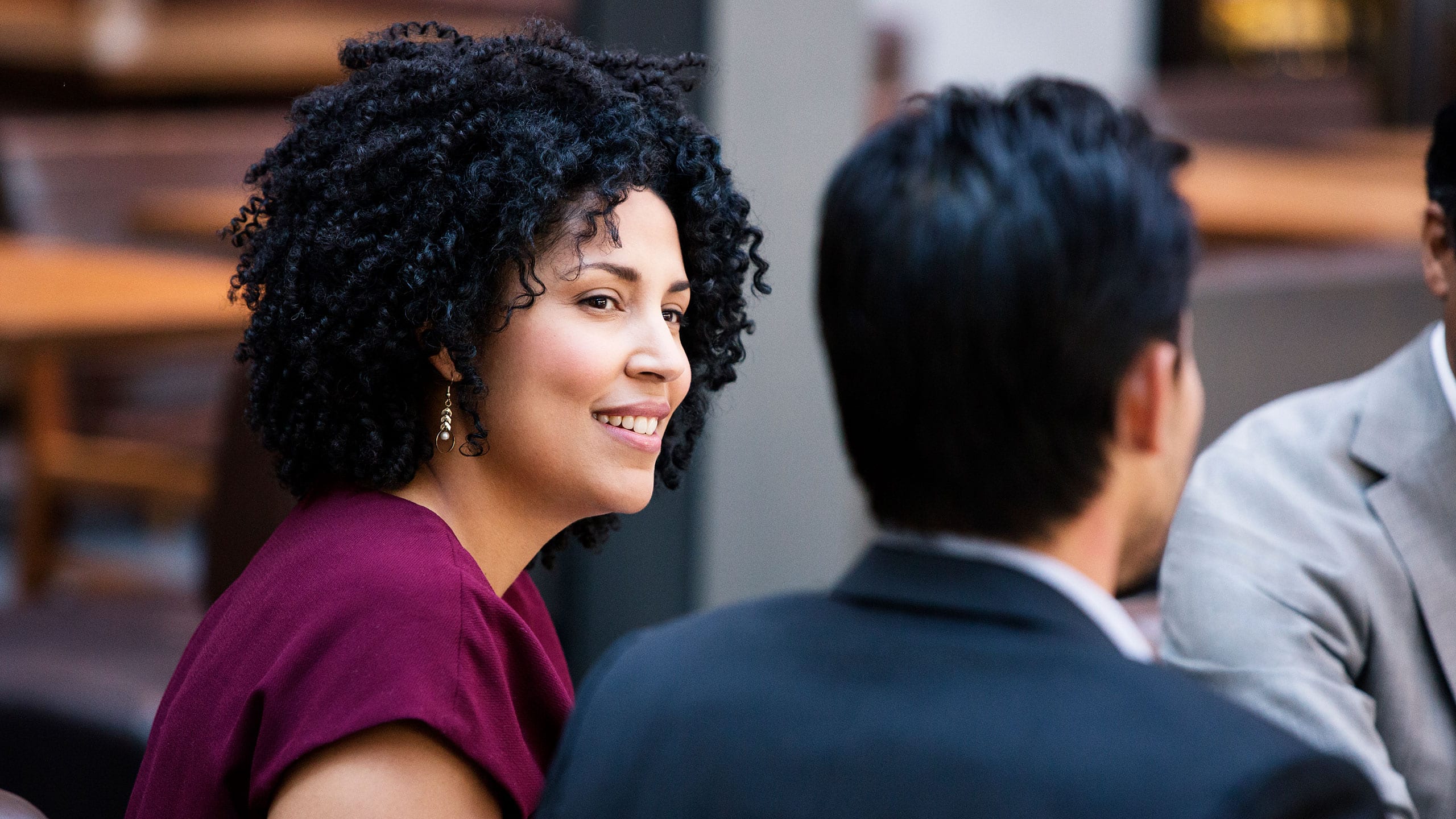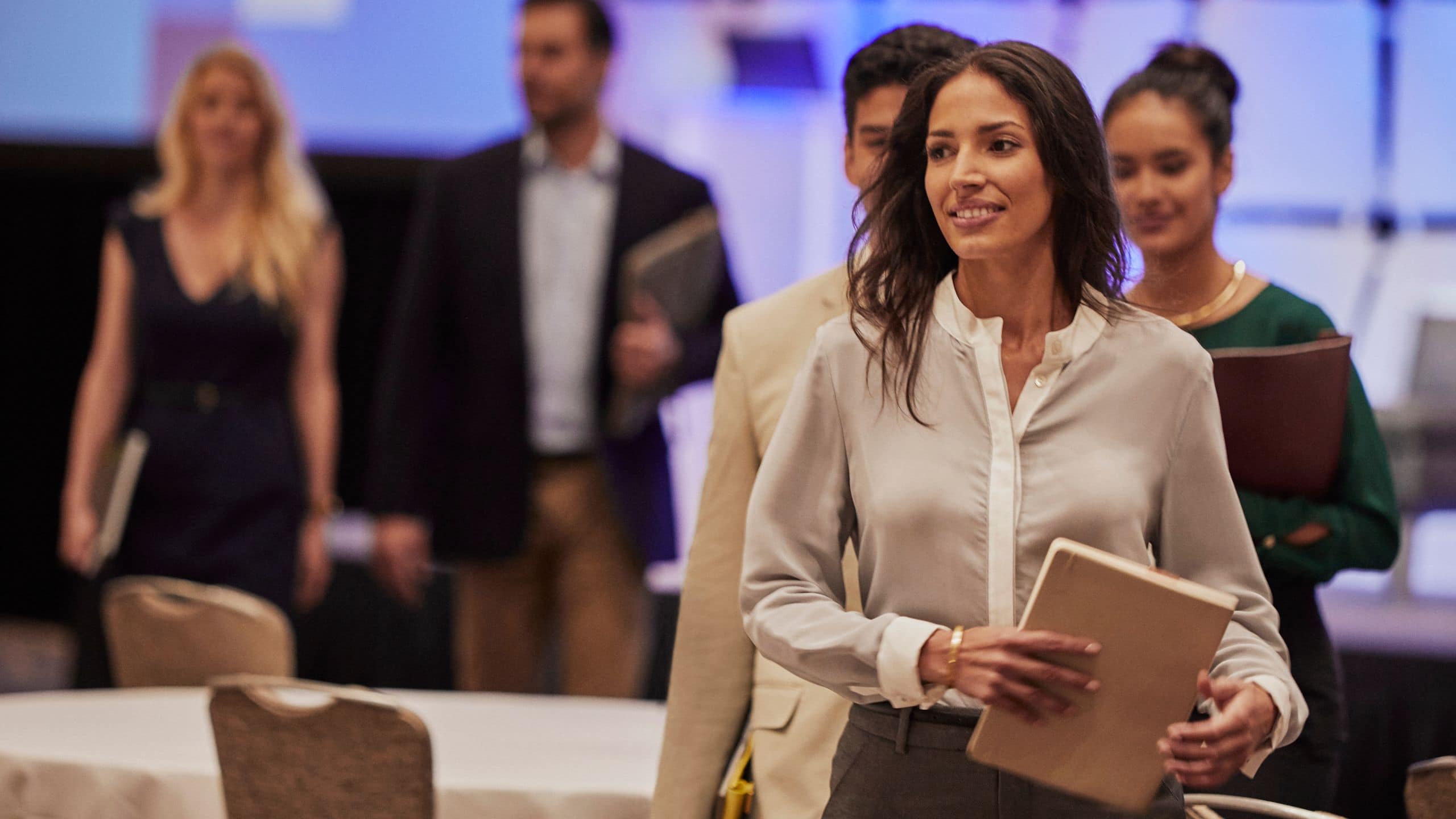 Event Planning

Our experienced staff of event planners will work with you to ensure that your next meeting, conference or trade show goes off without a hitch and exceeds all expectations.

Event Production

Our team of highly skilled event production experts will take care of everything from equipment setup to room configuration, ensuring that every specific detail and request is coordinated to perfection.

Flexible Venues

At Hyatt Regency Orange County, we recognize that no two meetings are alike. We offer 40 flexible breakout rooms that can be easily configured and rearranged to meet the specific requirements of your meeting.

Team Building Event Services

Host a team-building event here. Our venues can accommodate between 10 to 35 participants. Basketball, ping pong and beanbag toss are just a sample of what we offer. We can craft customized food options and beverages too. Contact our sales department at salesalica@hyatt.com or phone us at +1 714 750 1234 for details.
Contact Us
Let's start the planning process. Contact us for more information or to schedule an appointment.