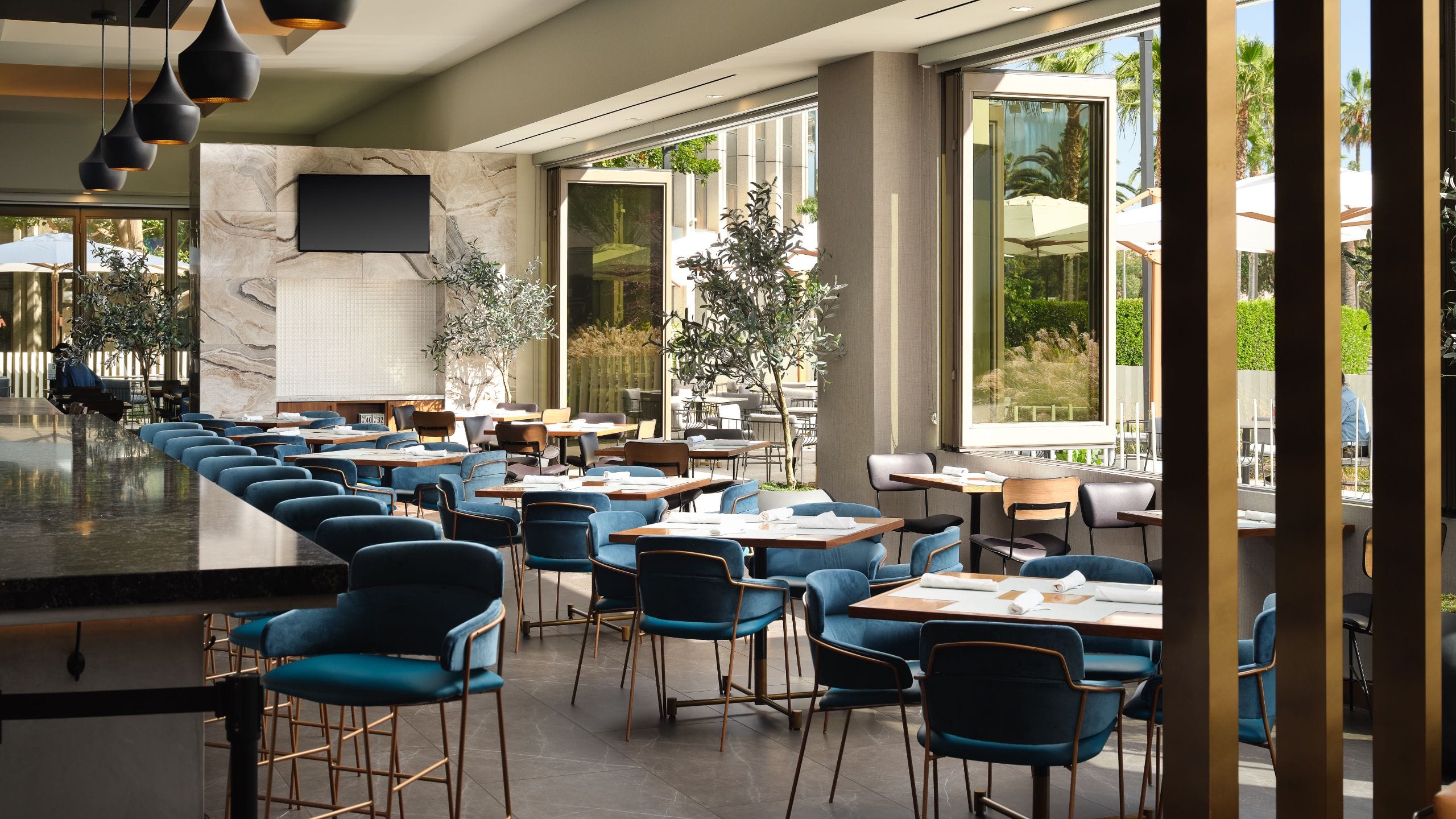 Explore LA's Best From Our Extended-Stay Hotel Near LAX Airport
Discover why Los Angeles offers something for every traveler when you stay at Hyatt House LAX / Century Boulevard, conveniently located in Southern California near SoFi Stadium, Manhattan Beach and Loyola Marymount University. Just a short distance from LAX airport, we offer free shuttle service to our extended-stay hotel and daily complimentary breakfast.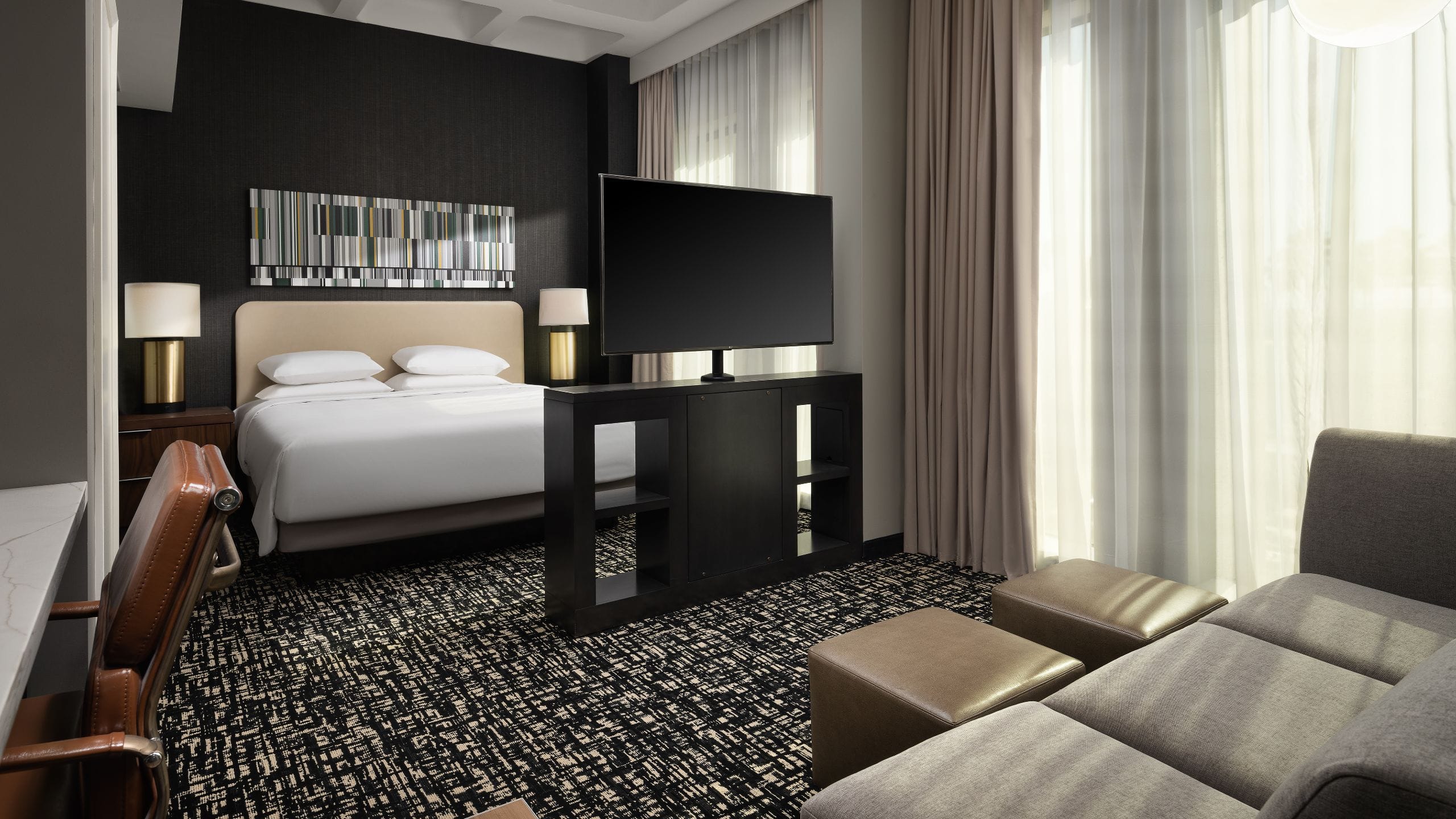 Rooms & Suites
Enjoy your extended stay in rooms that feature Cozy Corners with sleeper sofas, full kitchens and work desks. Choose from comfortable den rooms to one-bedroom suites during your stay in Southern California.
Complimentary Morning Breakfast Mix
Your stay at our hotel starts with a complimentary breakfast where you can choose classic scrambled eggs, sausage, and breakfast potatoes. Take a slightly more decadent approach with French toast or waffles or keep it simple and healthy with Steel Cut Oatmeal, fresh fruit, granola, or yogurt.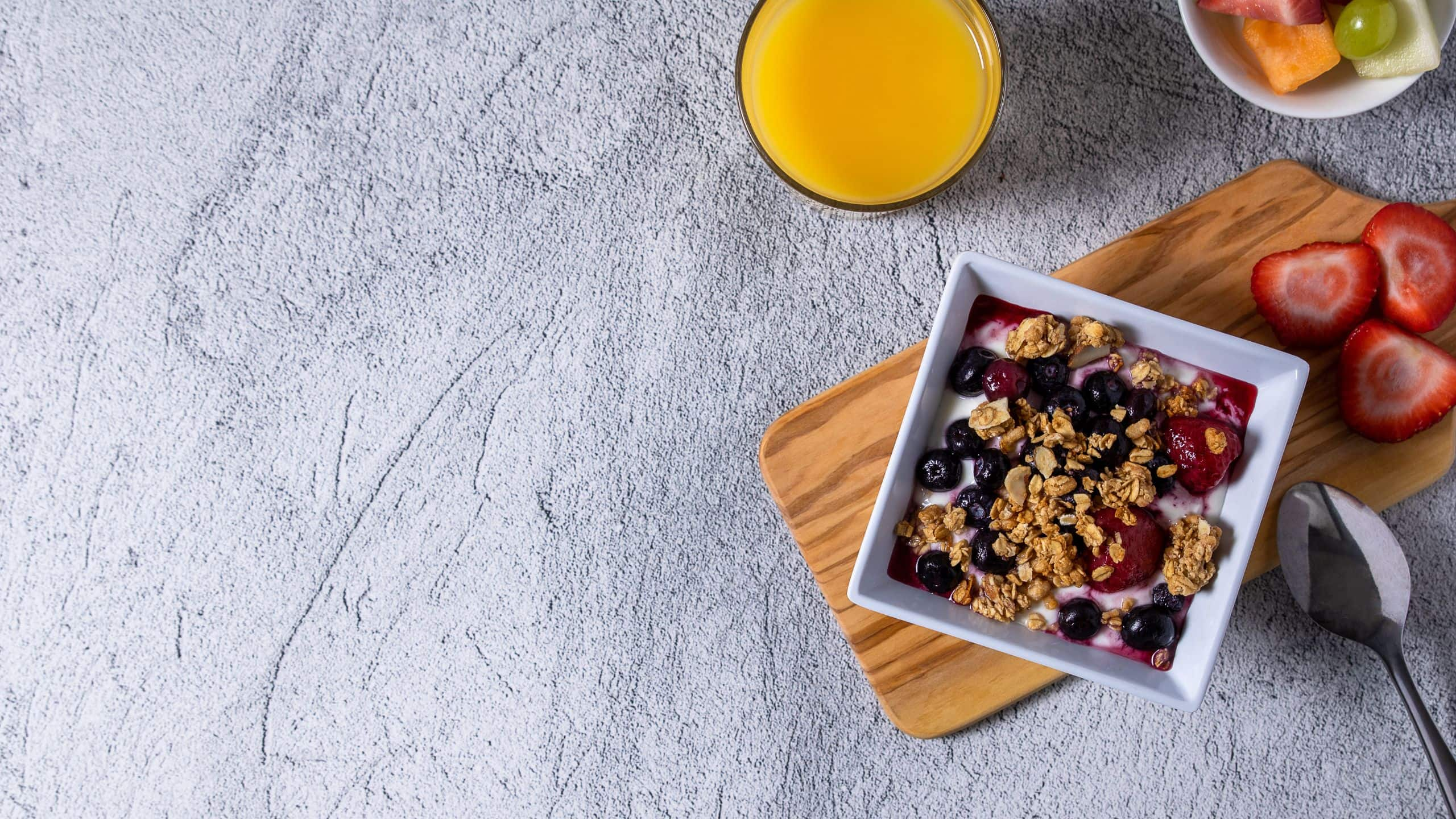 Special Events
Meetings & Events
Select from two flexible meeting spaces at our Los Angeles hotel: a pre-function area or a private rooftop dining area.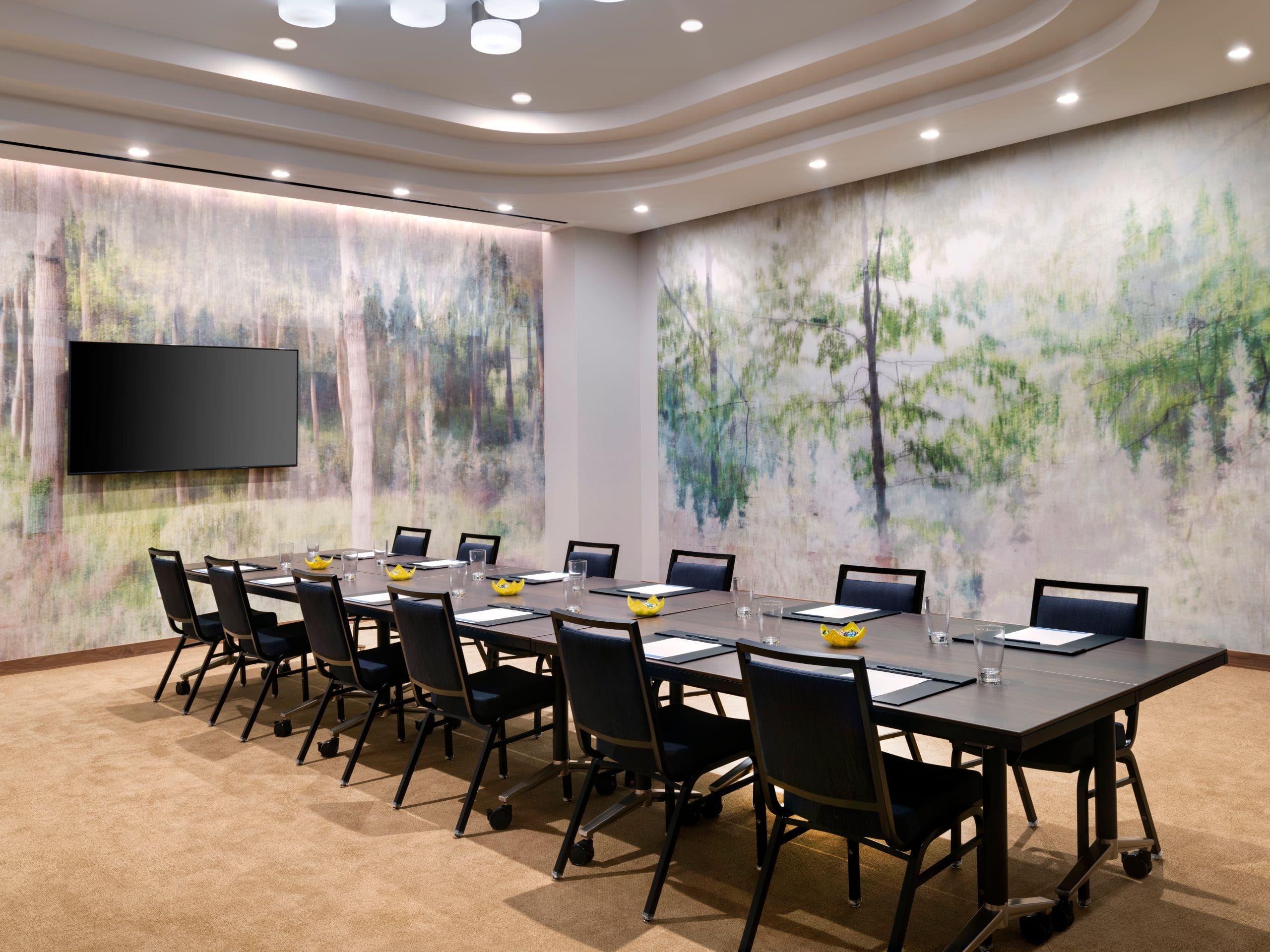 We Are Pet Friendly
Pets are welcome at Hyatt House LAX/Century Blvd. Bring up to two dogs when you stay at our Los Angeles hotel.
Pet Fees
1-30 nights (Nonrefundable pet cleaning fee)
$100 / 1 STAY
+ $100 More than 30 nights (Additional nonrefundable fee every 15 days)
Weight Limits
Individual pet weight limit:  40 Pounds
Combined pets weight limit: 80 Pounds
Maximum number of pets is 2.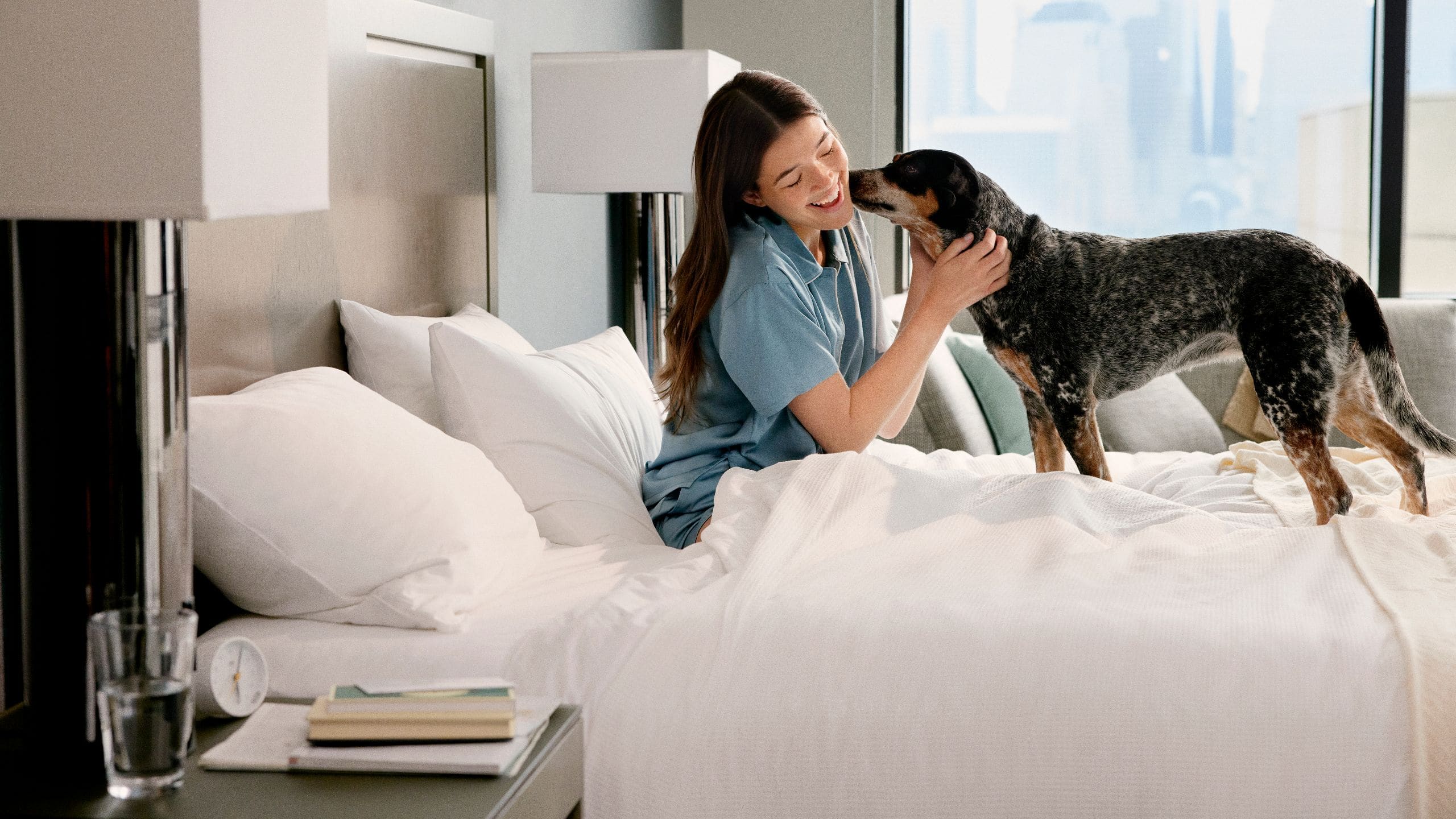 Accessibility at Our Hotel
We are committed to providing equal access and opportunity for individuals with disabilities. The features also make this hotel more accessible for older individuals with changing abilities to ensure a seamless experience. Our overall goal is to improve usability throughout the hotel for all guests.
Events & Attractions
Cheer on the home team at Dodger Stadium, cycle the oceanfront bike path in Manhattan Beach and immerse yourself at Universal Studios Hollywood—all within reach of our hotel.
Kanpai Japanese Sushi Bar & Grill
Universal Studios Hollywood
Our Commitment to Care
We're committed to enhanced levels of cleanliness, as we reimagine the hotel experience.
Reviews
I had booked the One Bedroom King Suite for 3 nights months ago in anticipation of attending a concert at Sofi. It was recommended to splurge and go for the King Suite. Glad I did. I was very pleased with the suite and the whole Hyatt House experience. Since parking seems to be an issue for many, we pulled into the garage behind the Hyatt and paid $26 for one night of parking. They also charge hourly. I am not sure how some people are paying $45 with the hotel. I didn't mention it when I checked in and just used the in and out access of the garage. Shuttle was great. We used it both arriving and departing. Breakfast was fine too. I have no complaints.