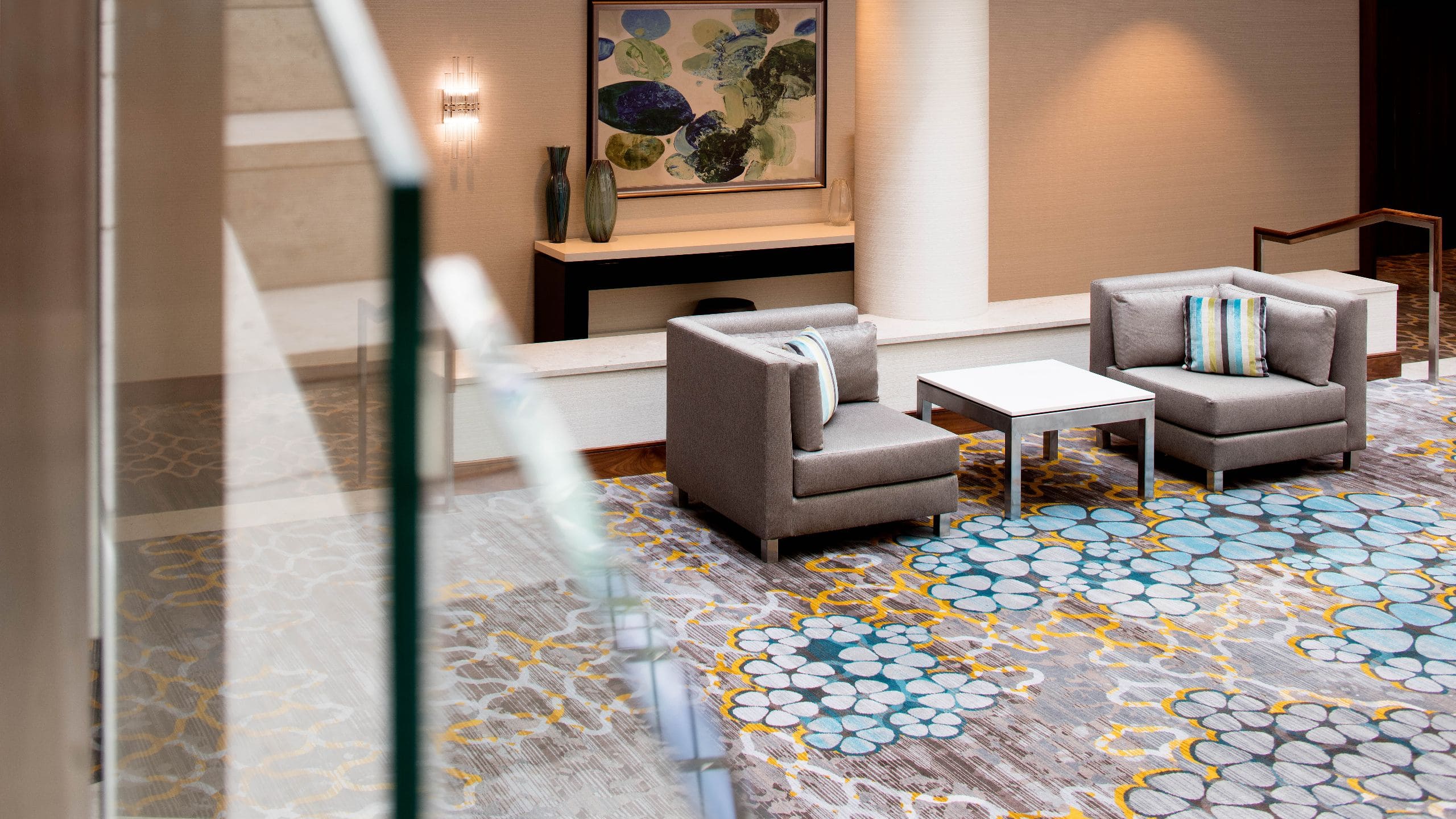 Meetings & Events
Host your next conference or team-building event at Grand Hyatt Washington. We offer 39 meeting rooms totaling 42,000 square feet of flexible space. Our D.C. hotel boasts venues of various sizes, from boardrooms to ballrooms, and provides a convenient location in the heart of downtown Washington, D.C., just blocks from Walter E. Washington Convention Center.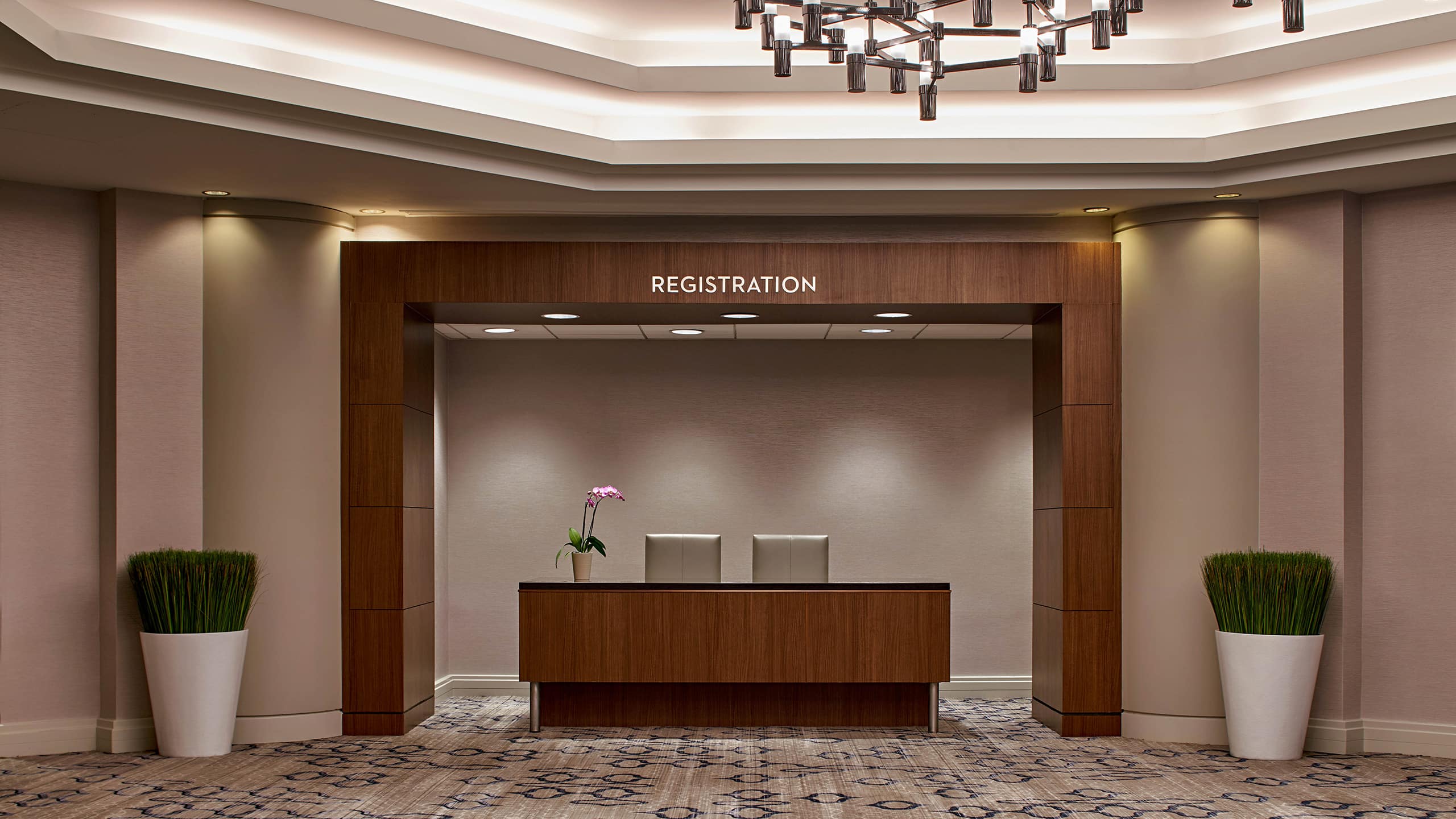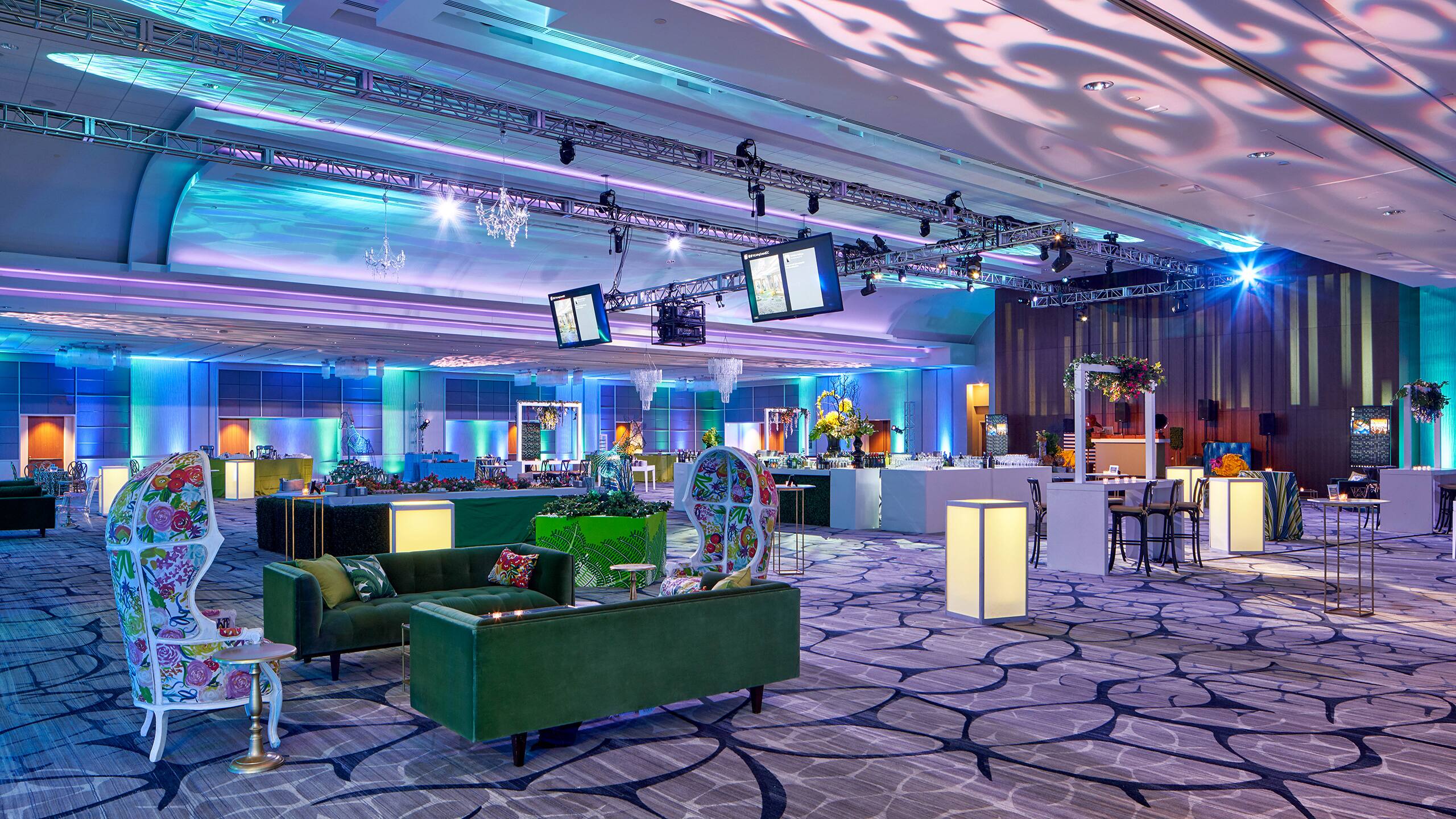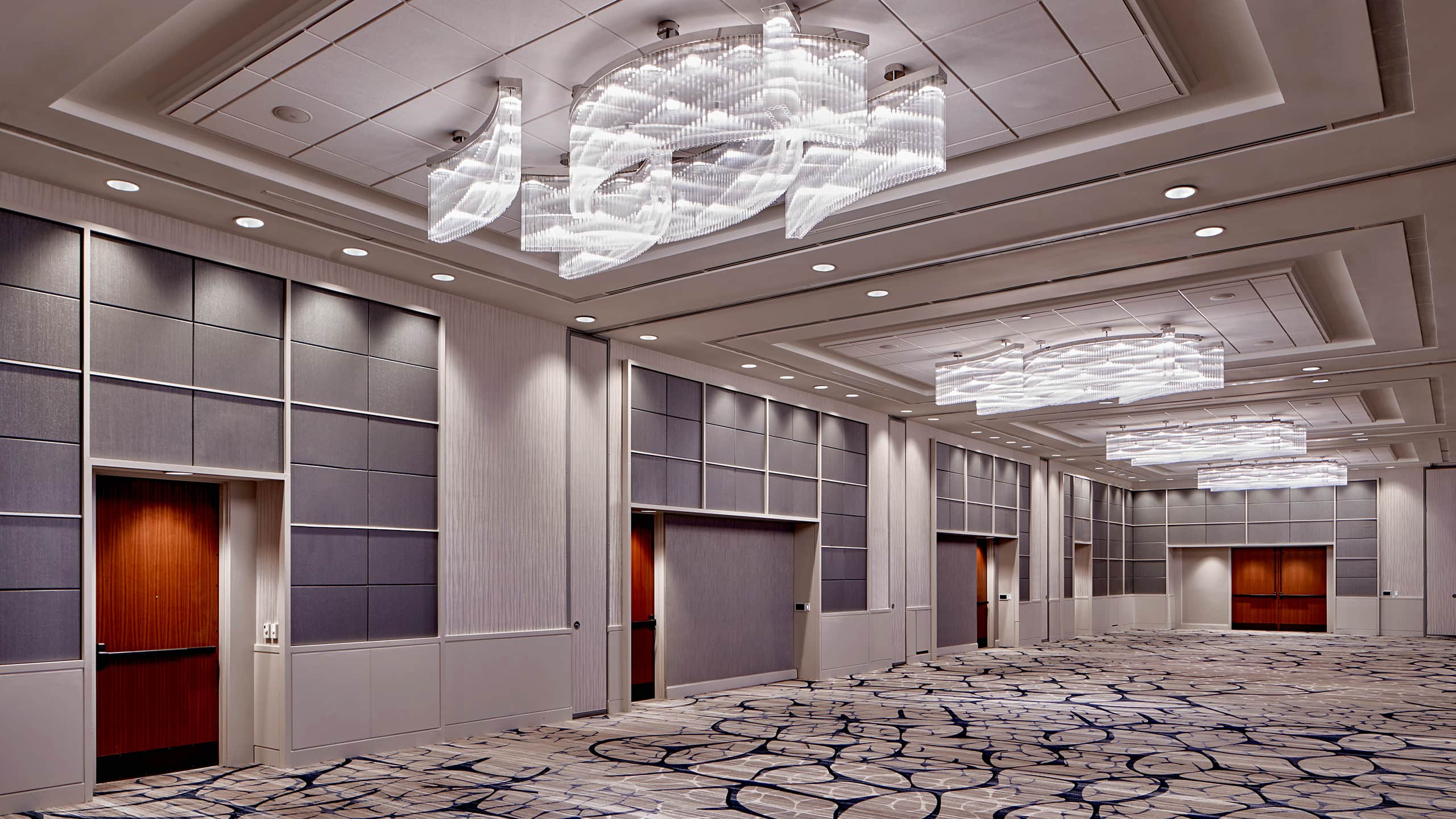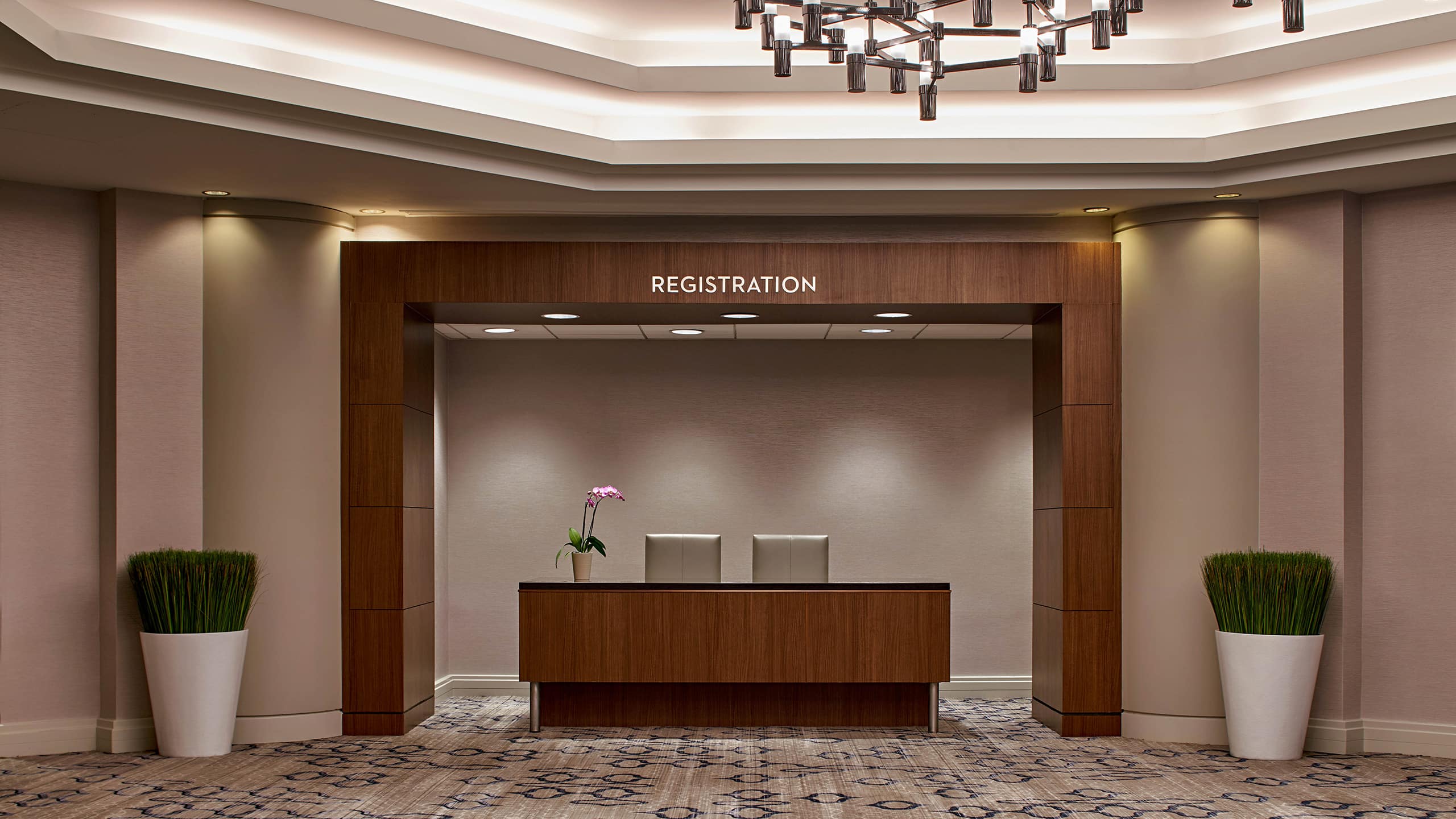 Independence Ballroom and Foyer
Elegant and theatrical, this 17,000-square-foot space can be used as a whole or divided into smaller salons. From sculptural chandeliers to a stage and an expansive pre-function area, this venue is limited only by your imagination.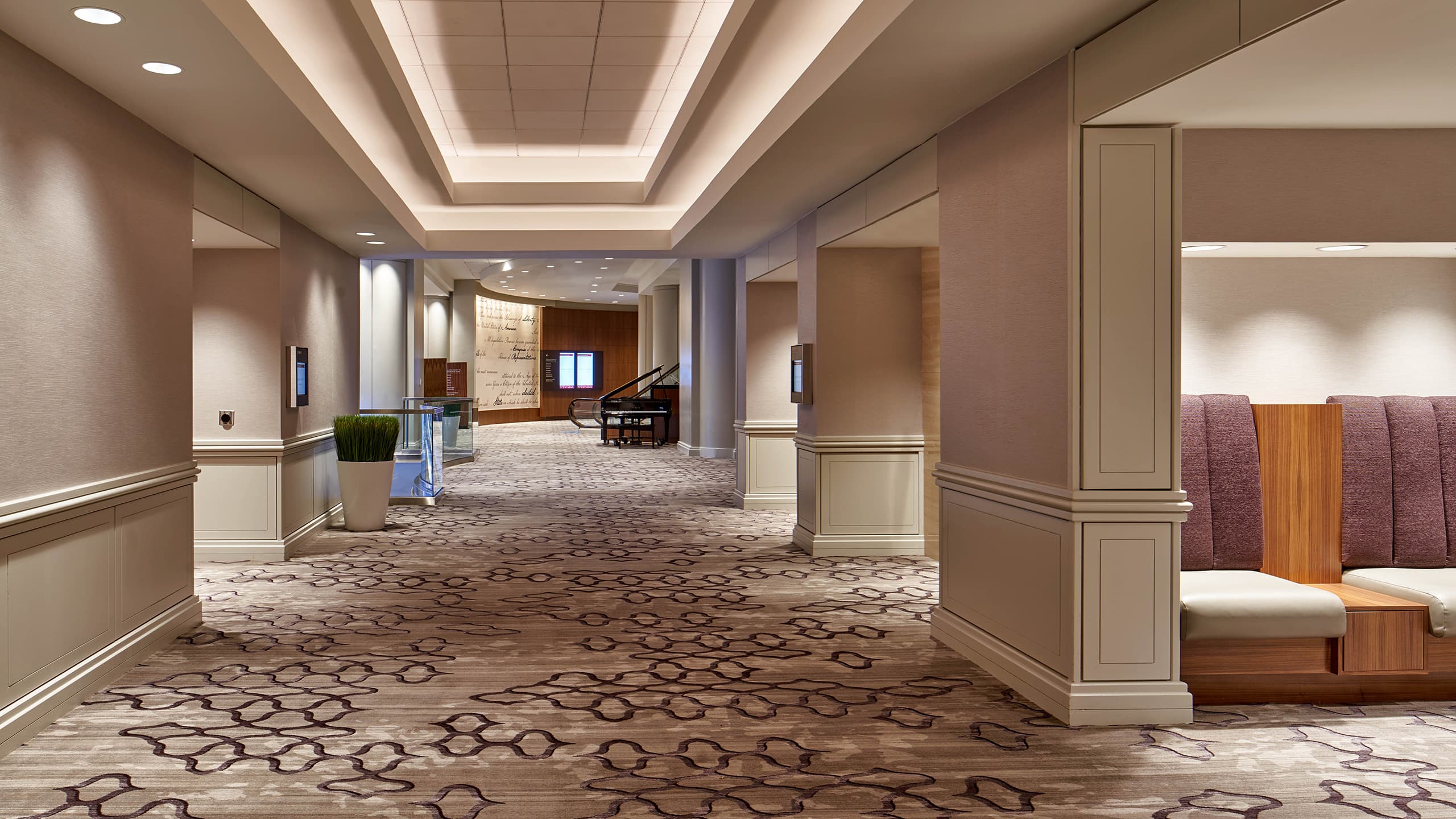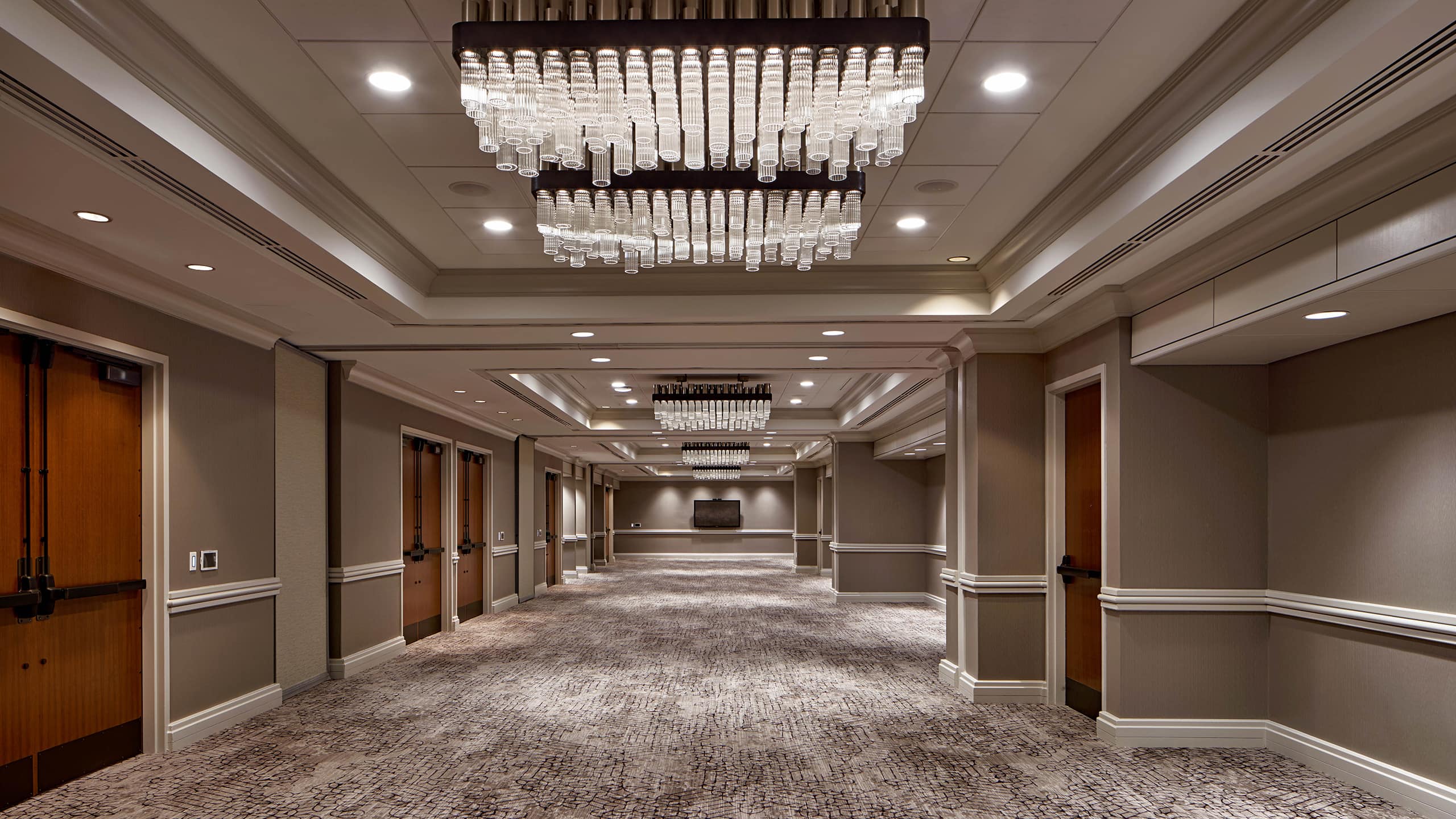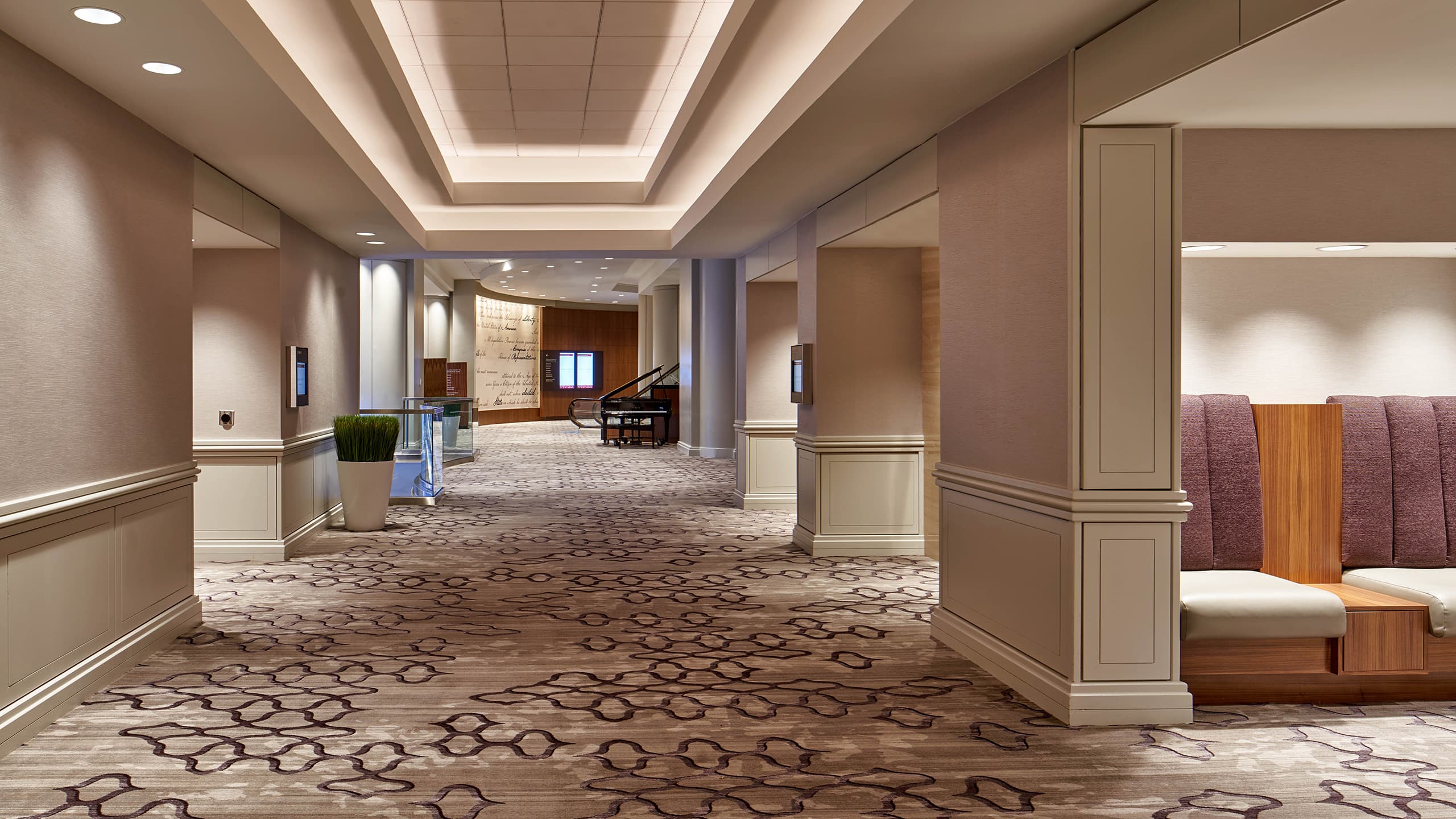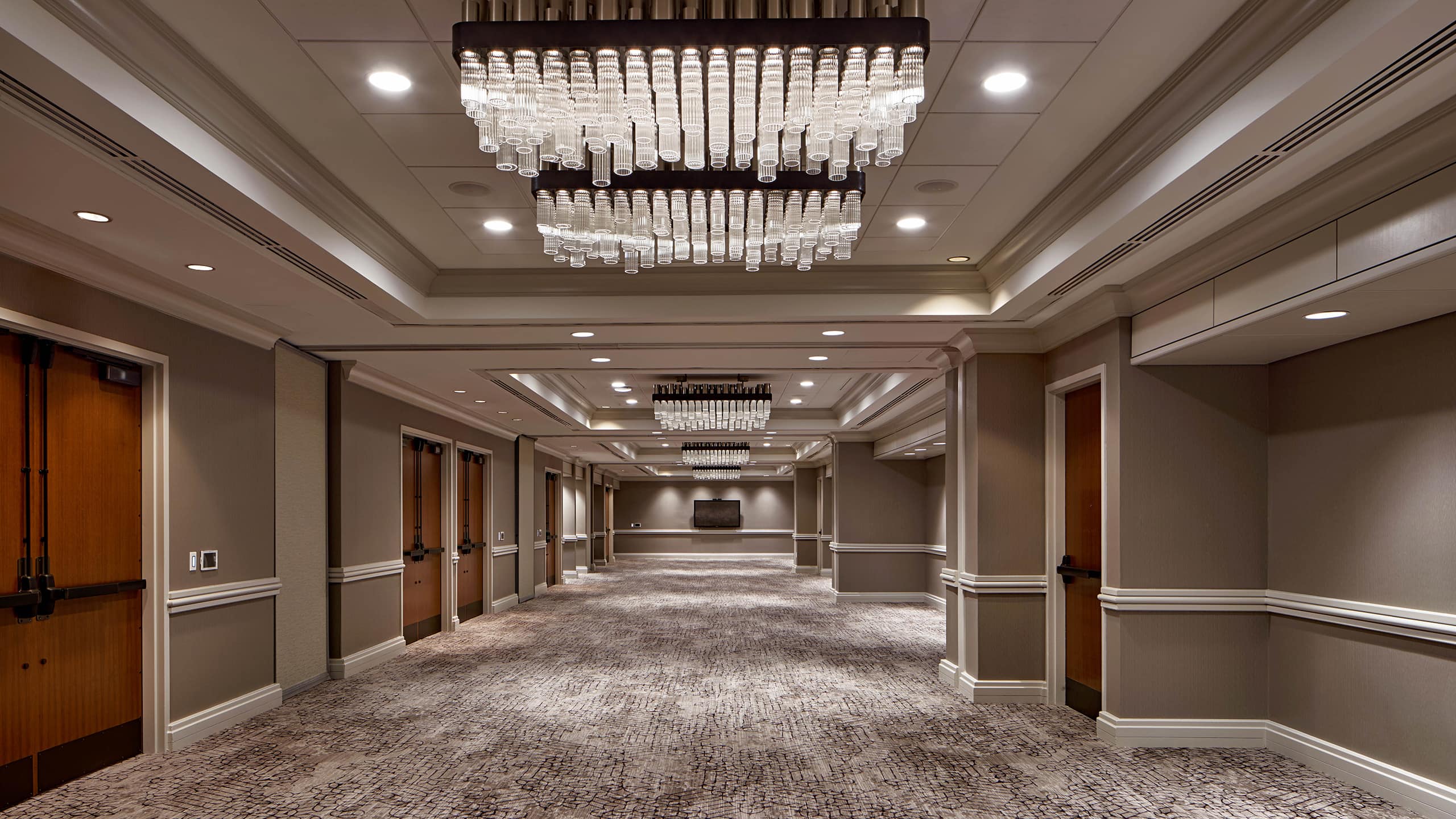 Arlington, Cabin John, Roosevelt, Wilson Rooms
These rooms across from the Constitution Ballroom can be used individually or combined. When combined, they total 2,684 square feet. These flexible spaces are excellent for roundtables, buffet lunches, receptions, and more.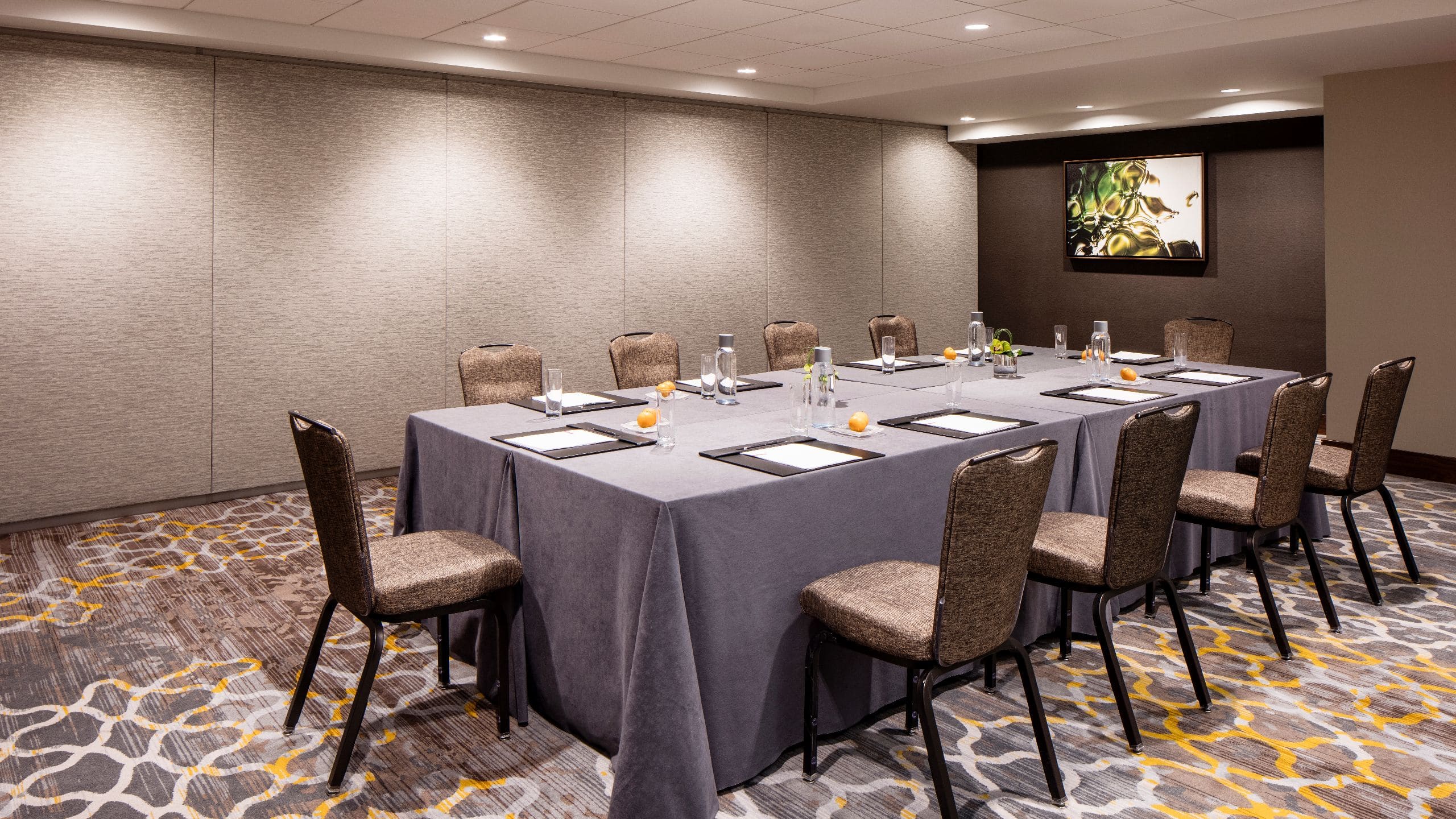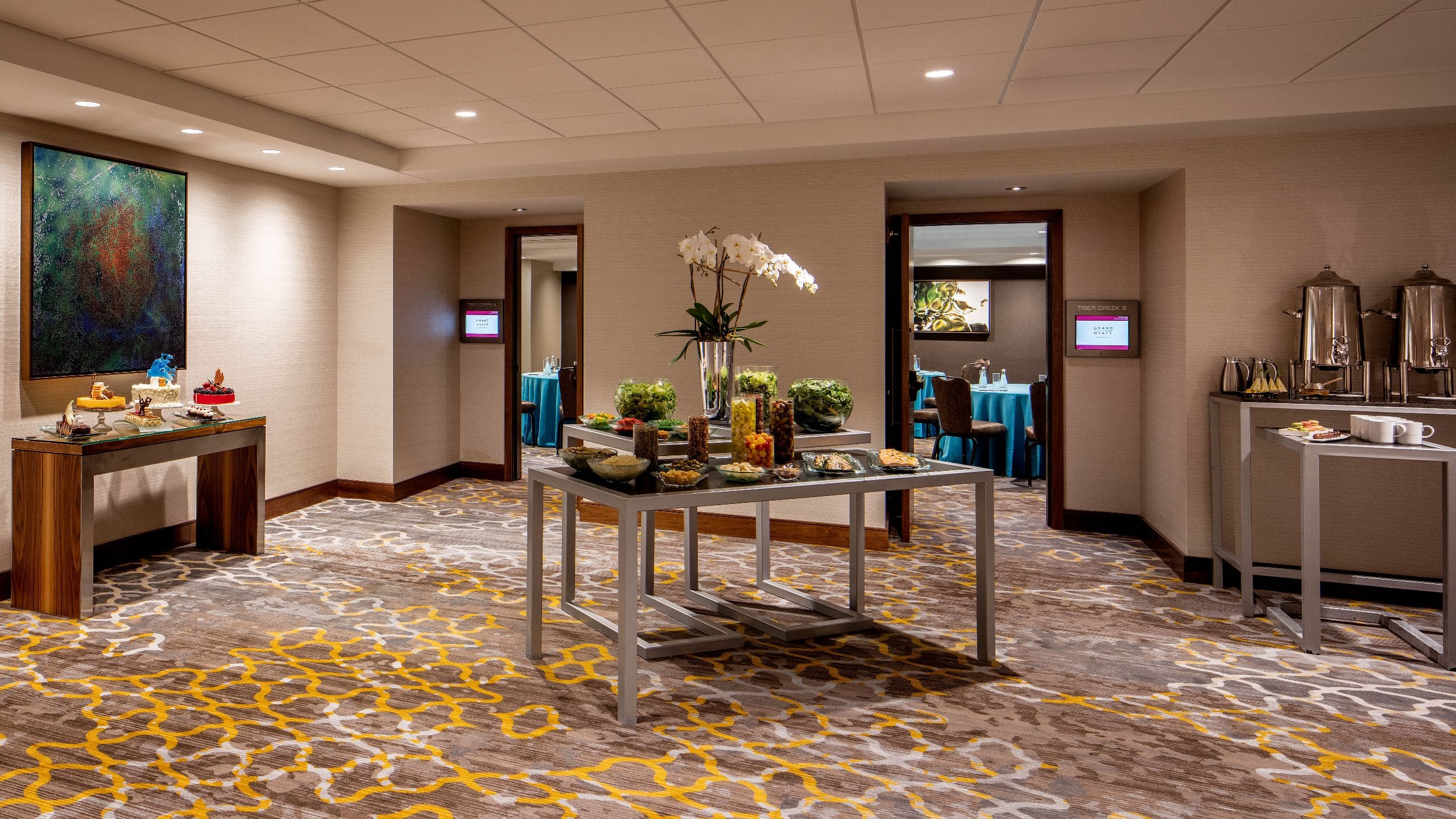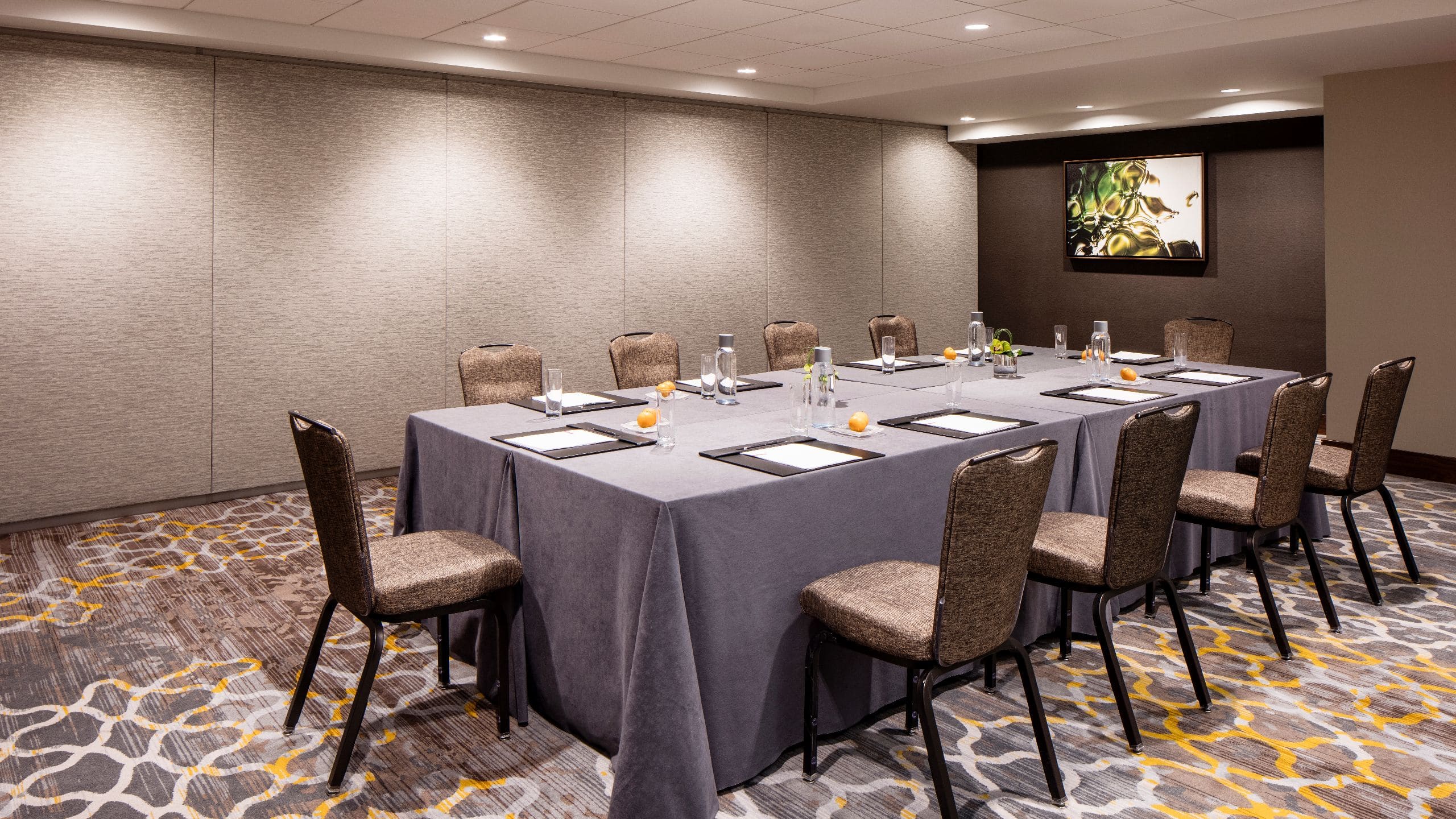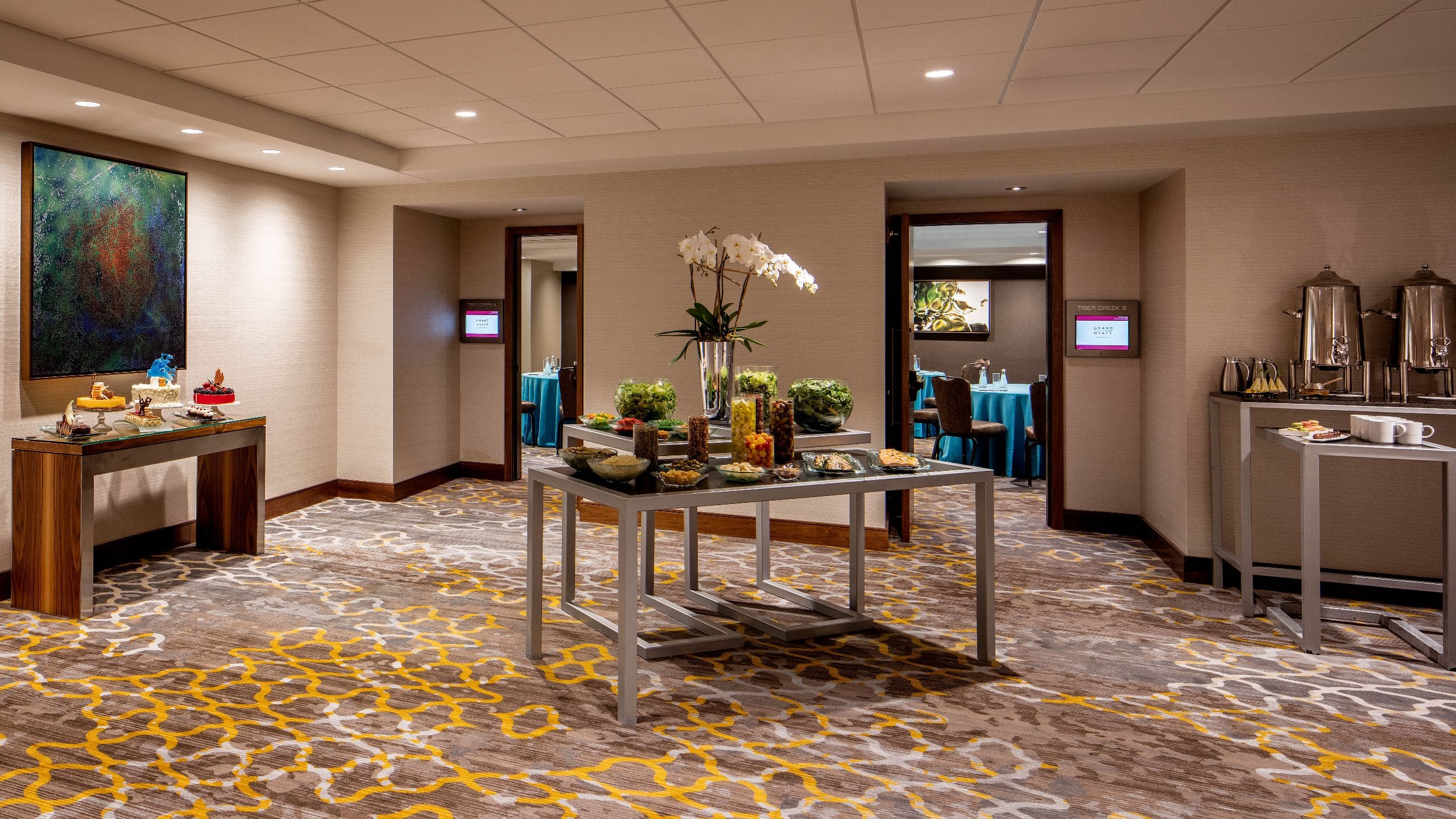 Tiber Creek, Tiber Creek Foyer, Douglass Rooms
Connected by Tiber Creek Foyer, these rooms range from 270 to 1,457 square feet. Perfect for small group general session with the option to convert into 2 for breakouts. The foyer can be set for lunch while Douglass is a great office space.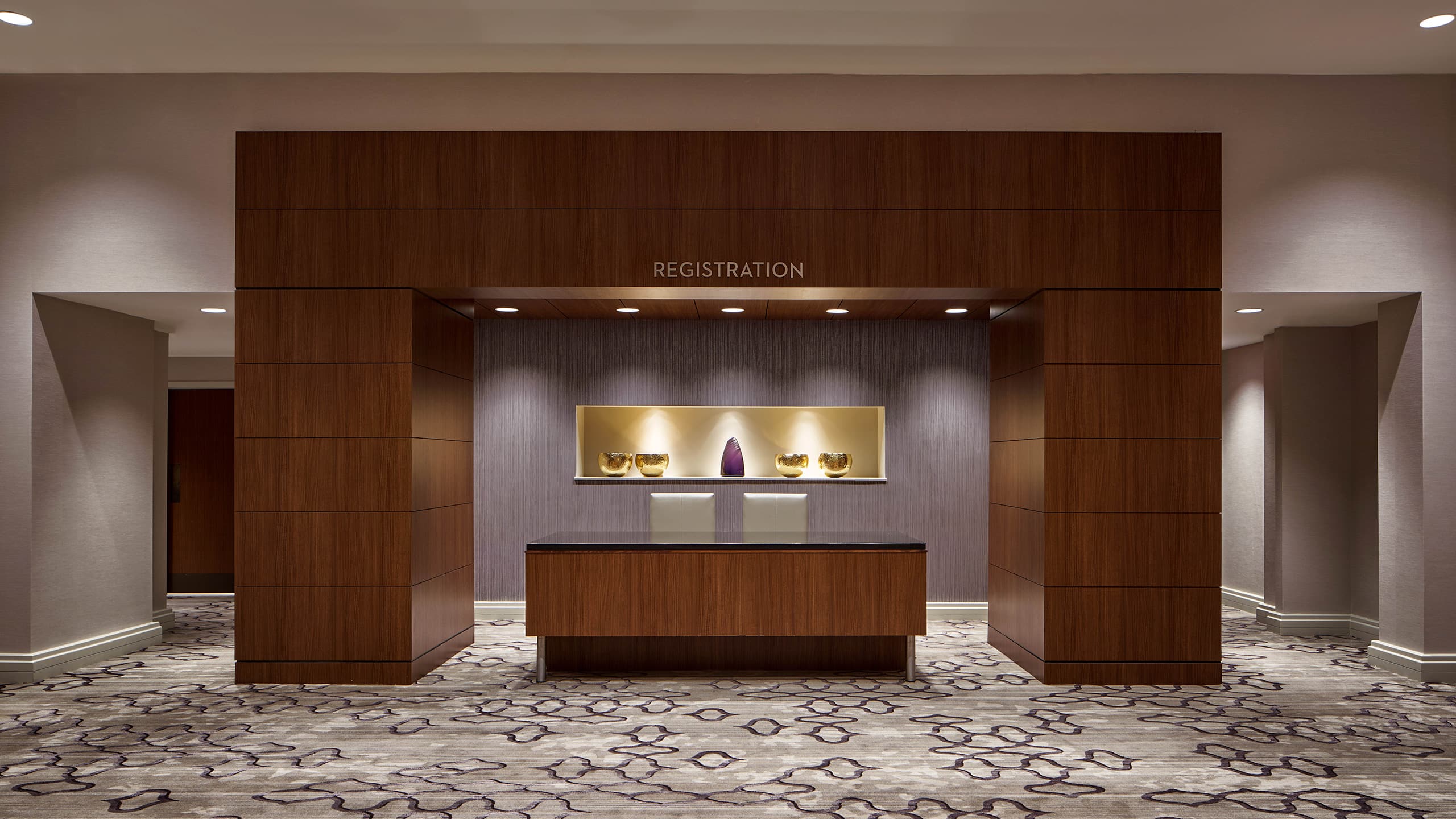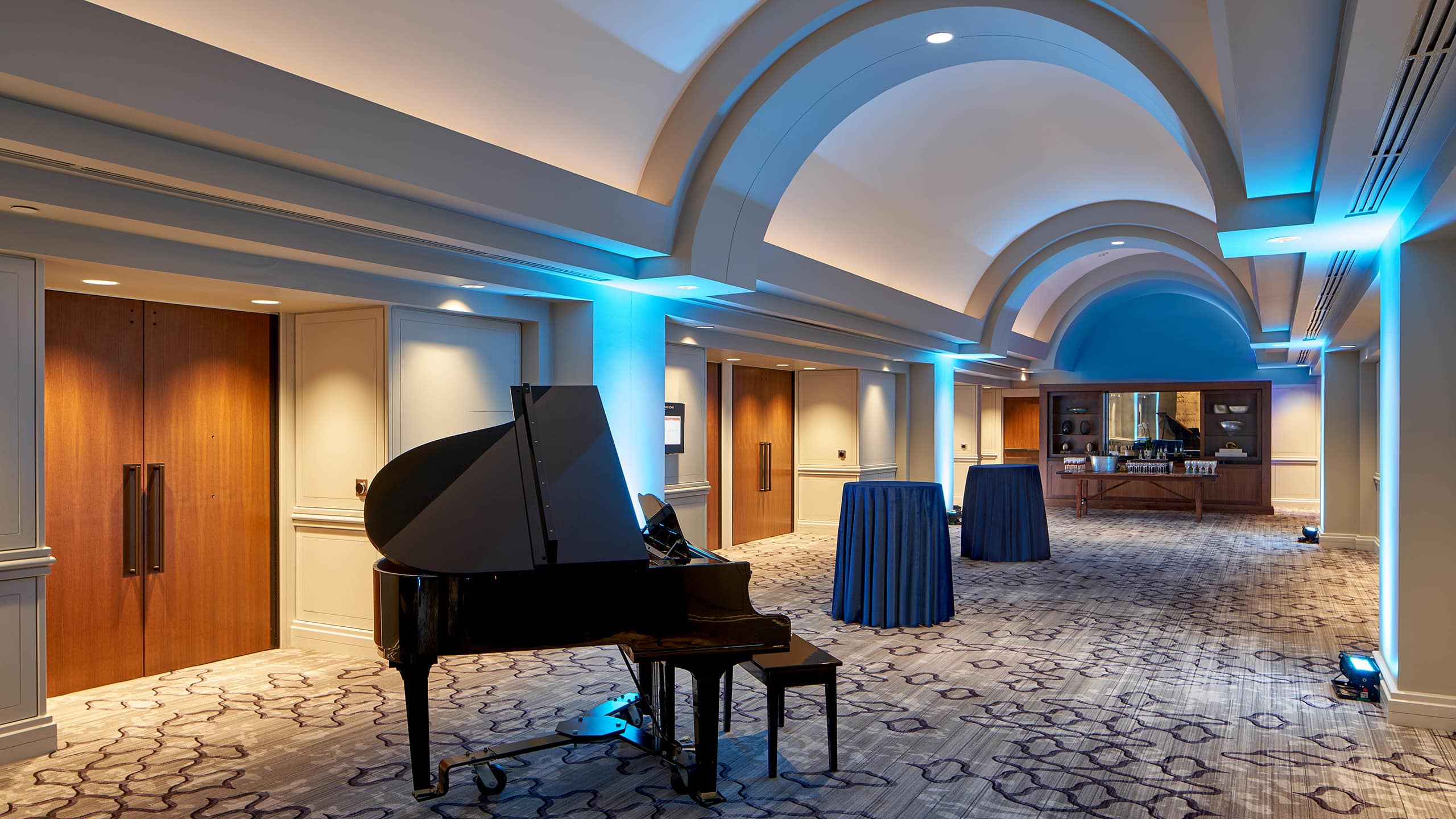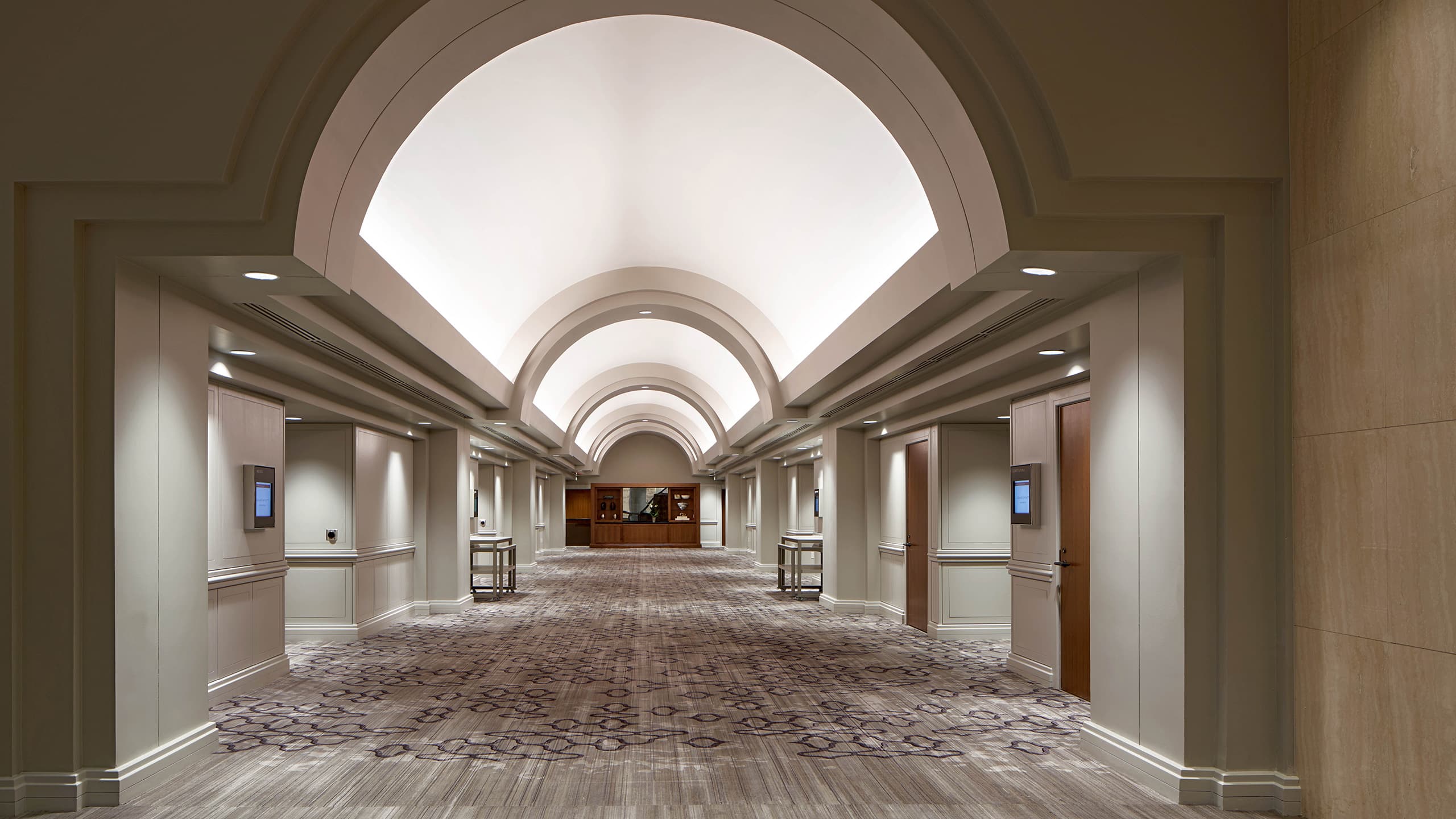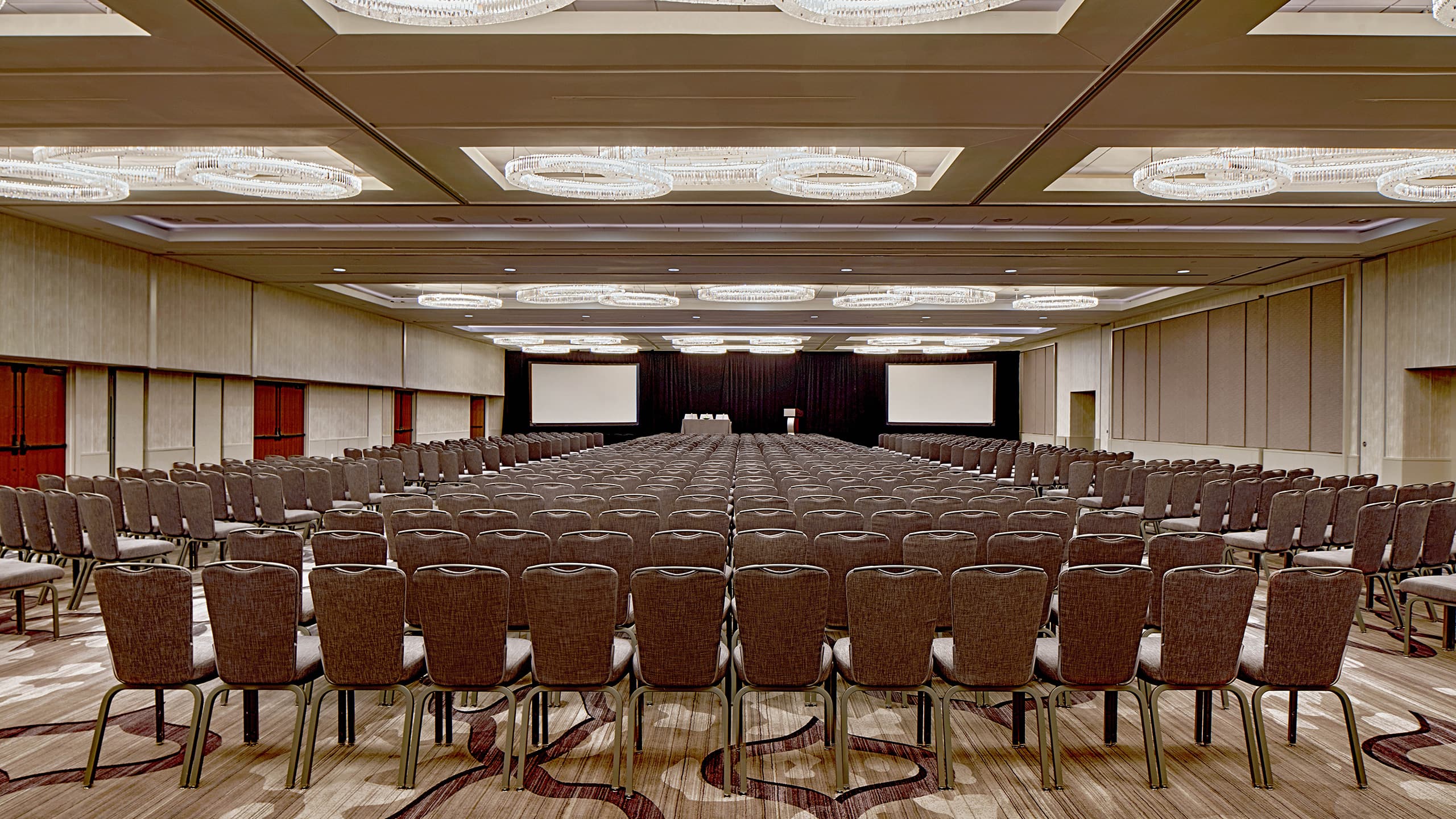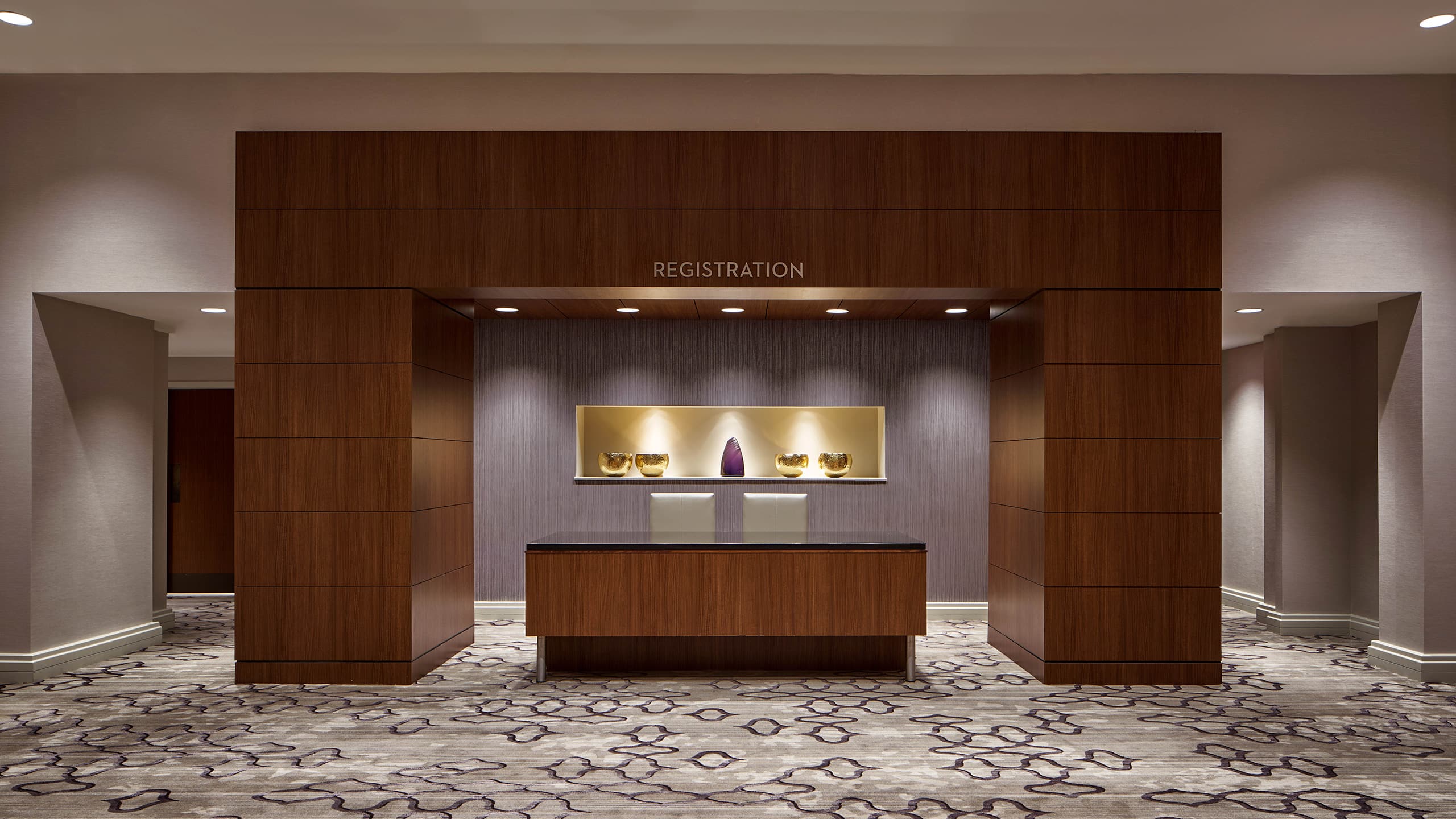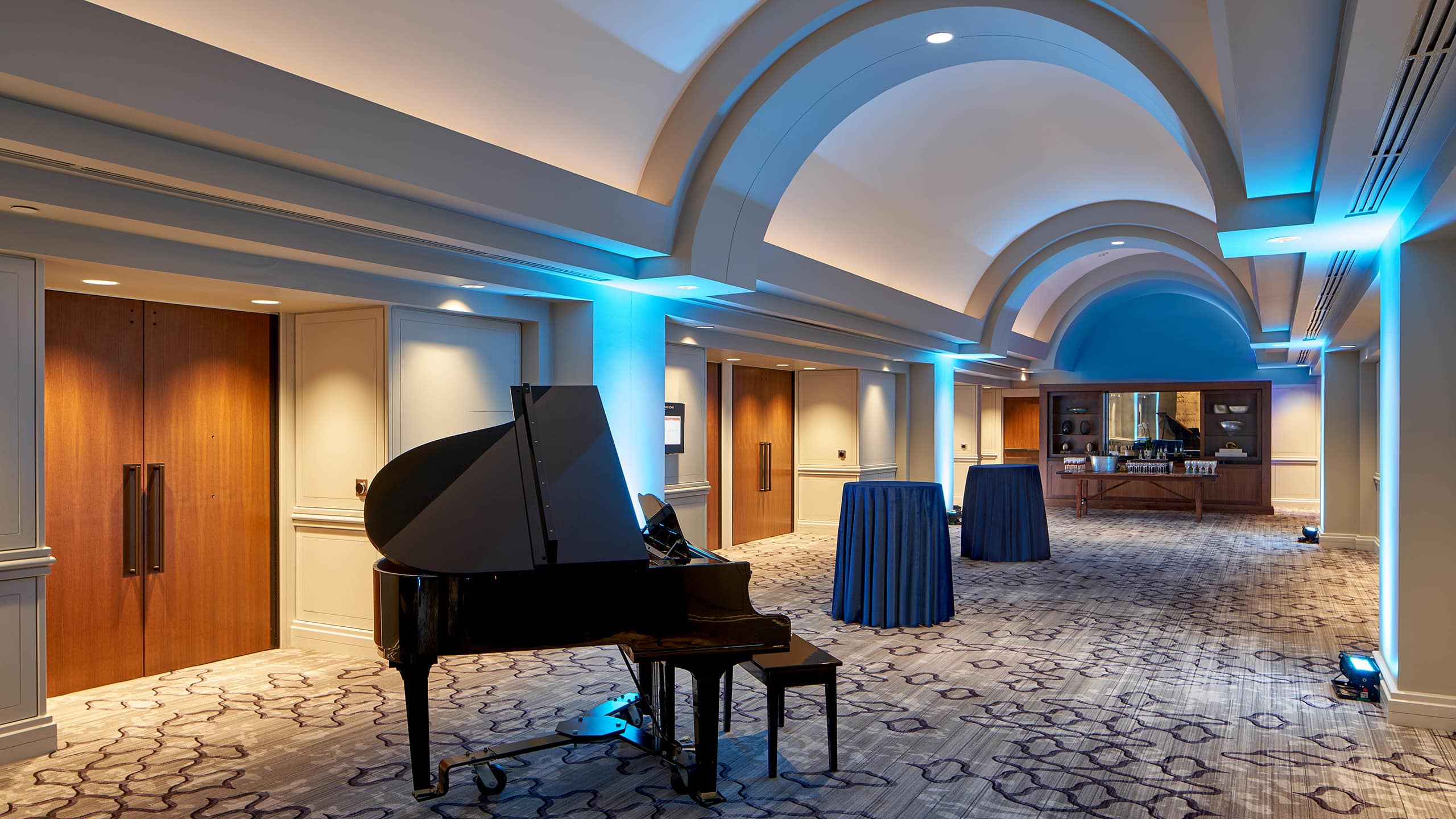 Constitution Ballroom and Foyer
This timeless venue offers up to 8,540 square feet of space and can welcome 1,100 guests. Use its clean lines as the backdrop for your wedding, meeting, exhibition, or other event.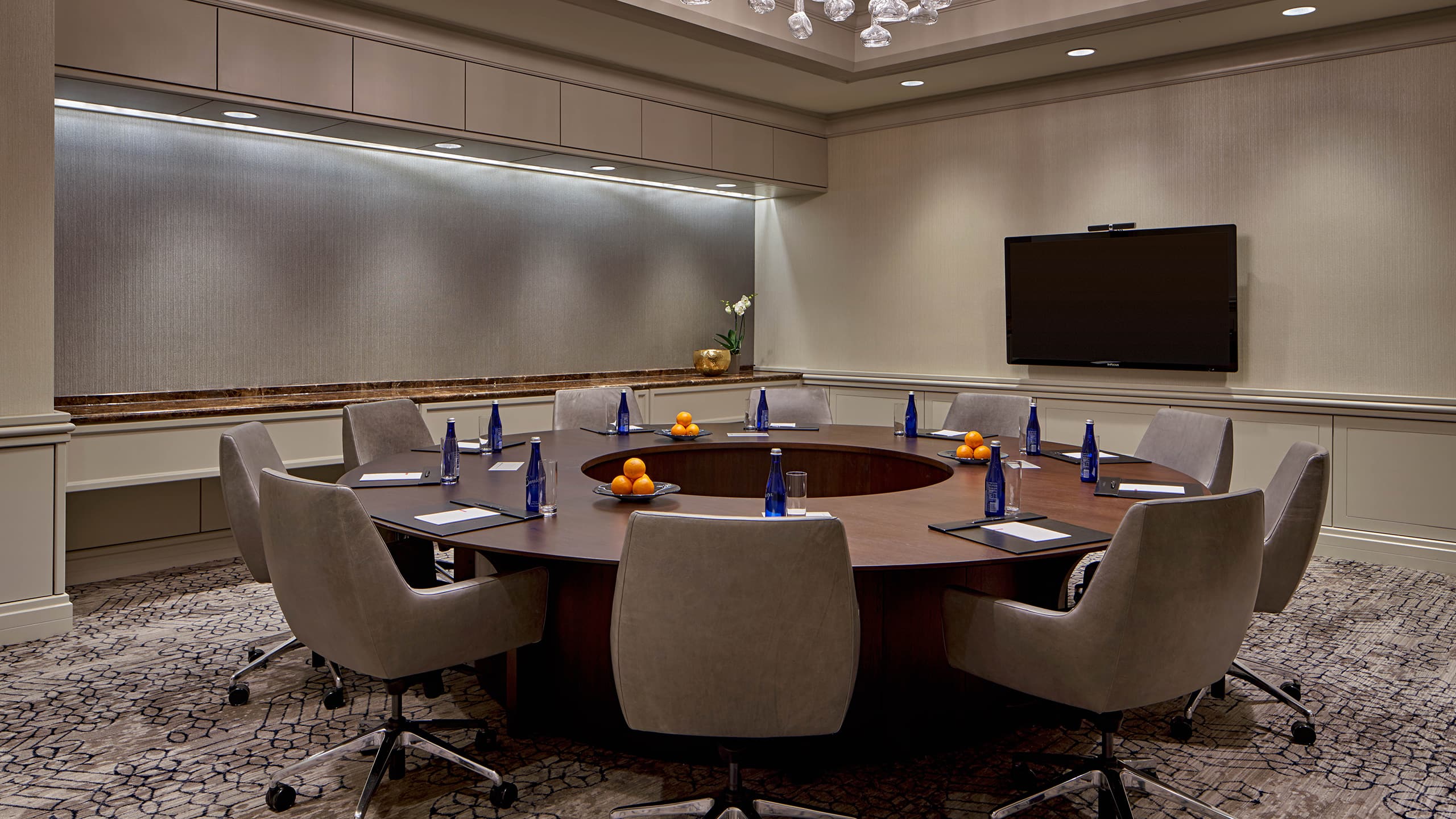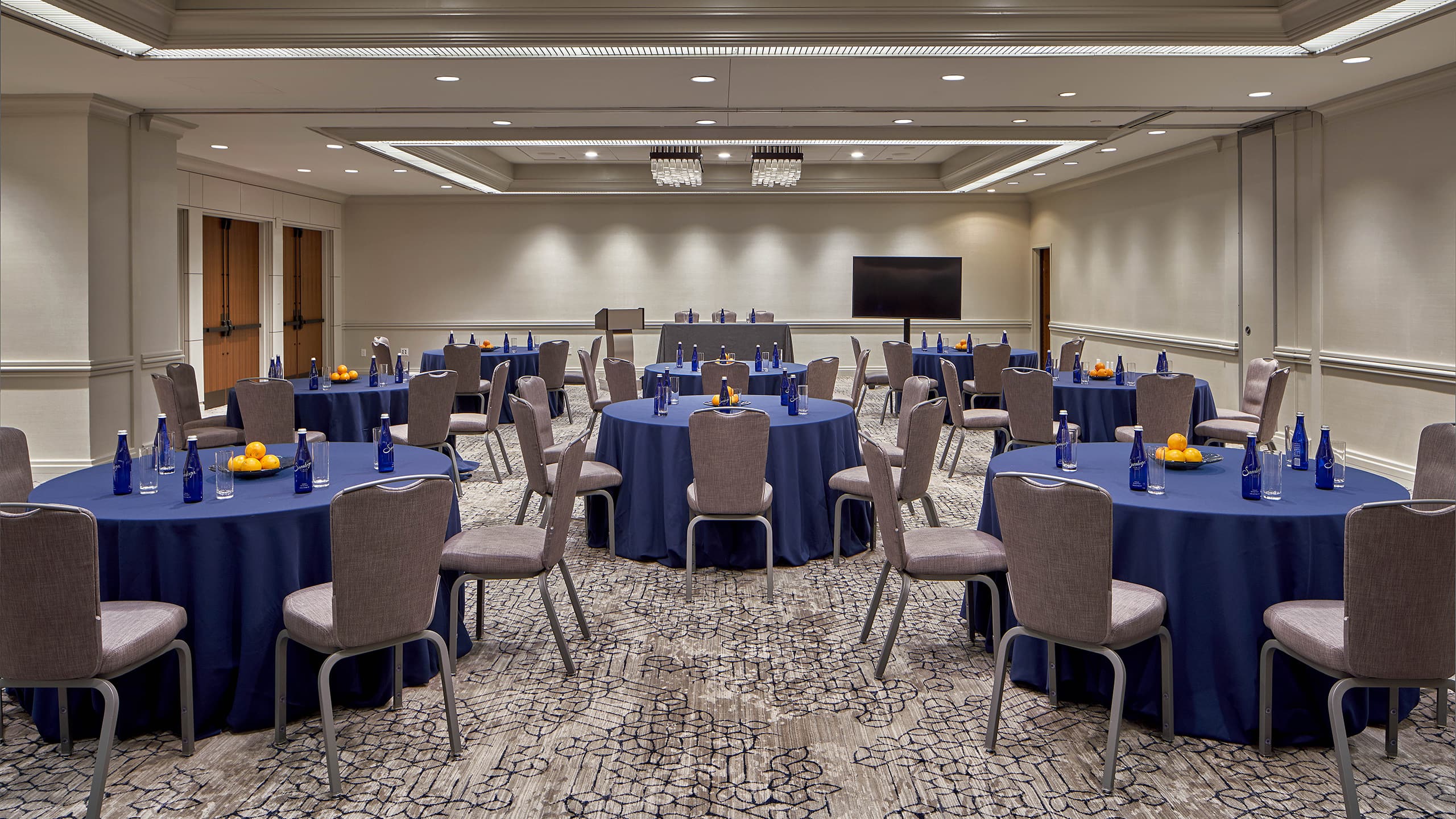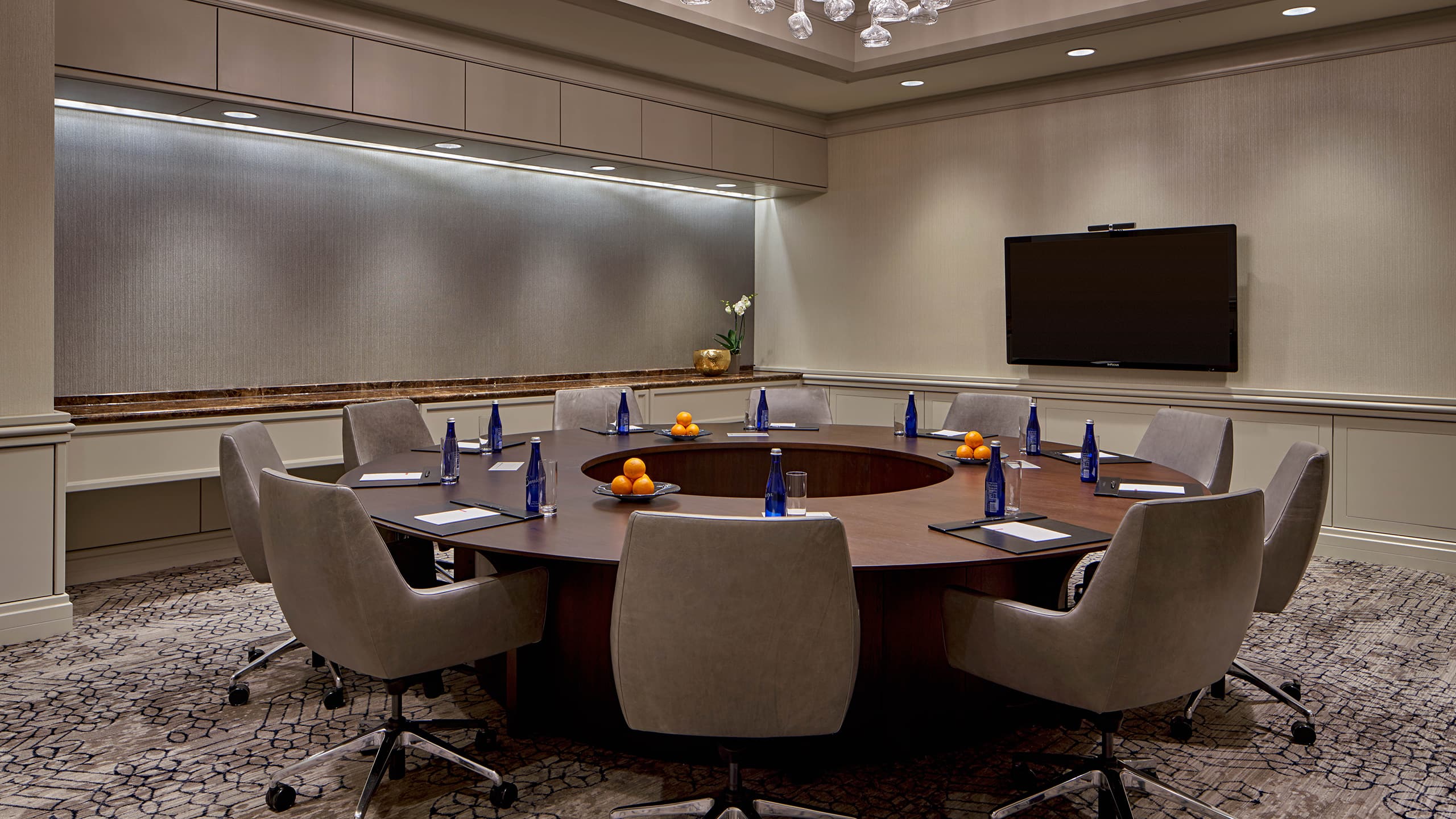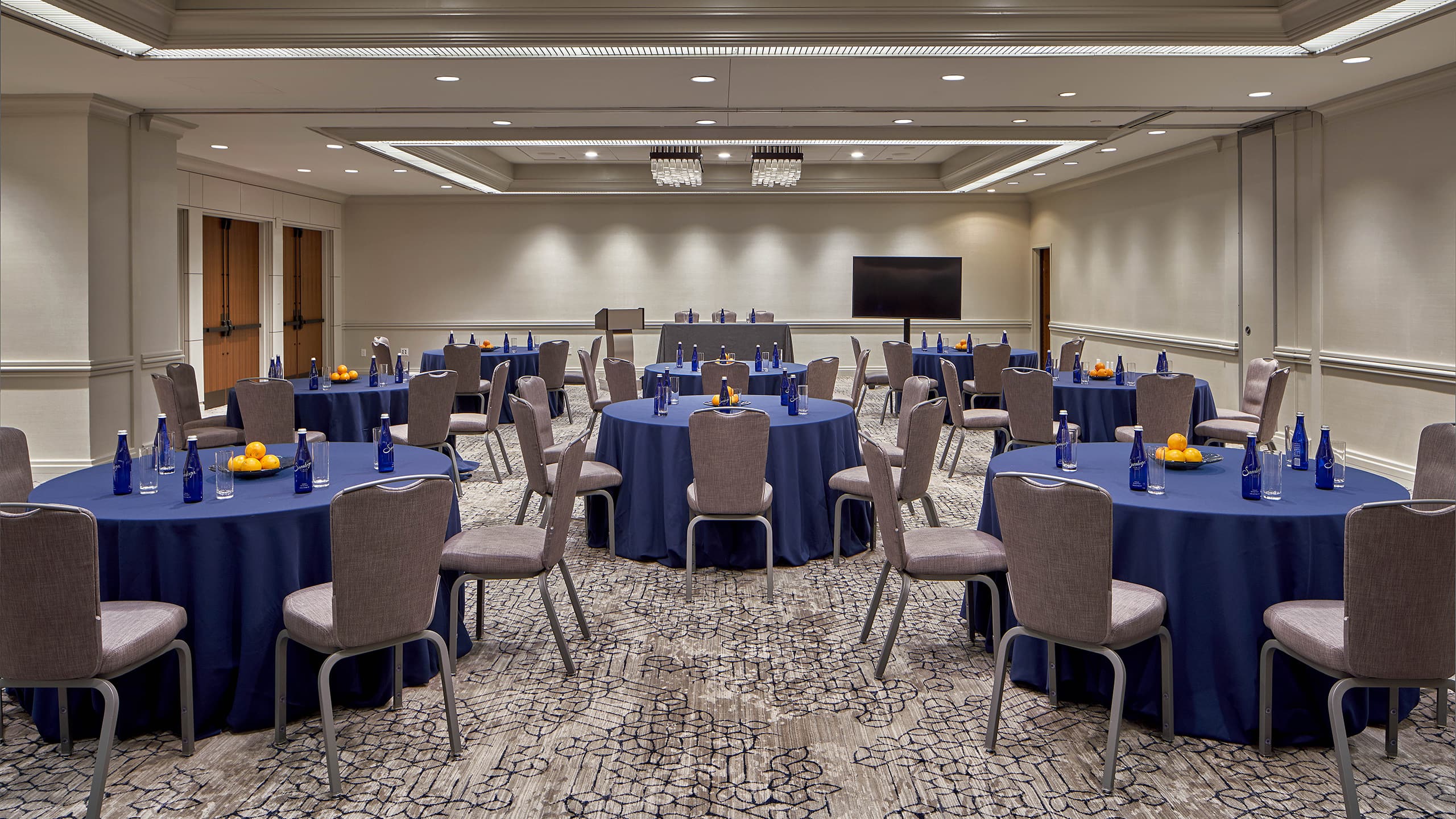 Farragut Square, Lafayette Park, Franklin Square, McPherson Square, Cherry Blossom Rooms
Located across from the Independence Ballroom, these rooms range from 350 to 1,209 square feet. In conjunction with ballroom events, they serve well as overflow areas and for breakout sessions, private dining, or breaks.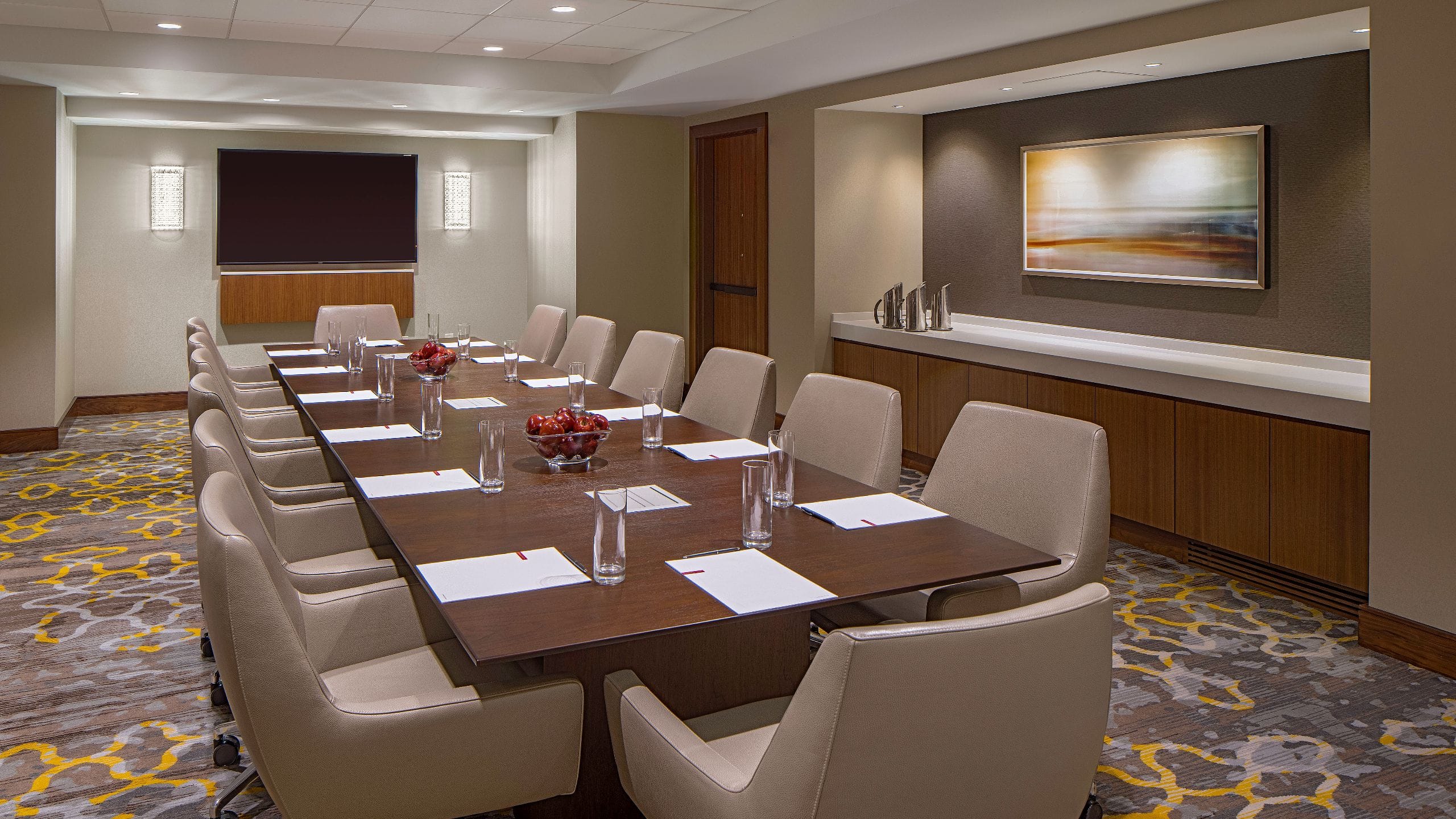 Lincoln Boardroom
This 467-square-foot boardroom comfortably seats 14 guests for your meeting or other VIP function. Leather blotters and other upscale amenities are available.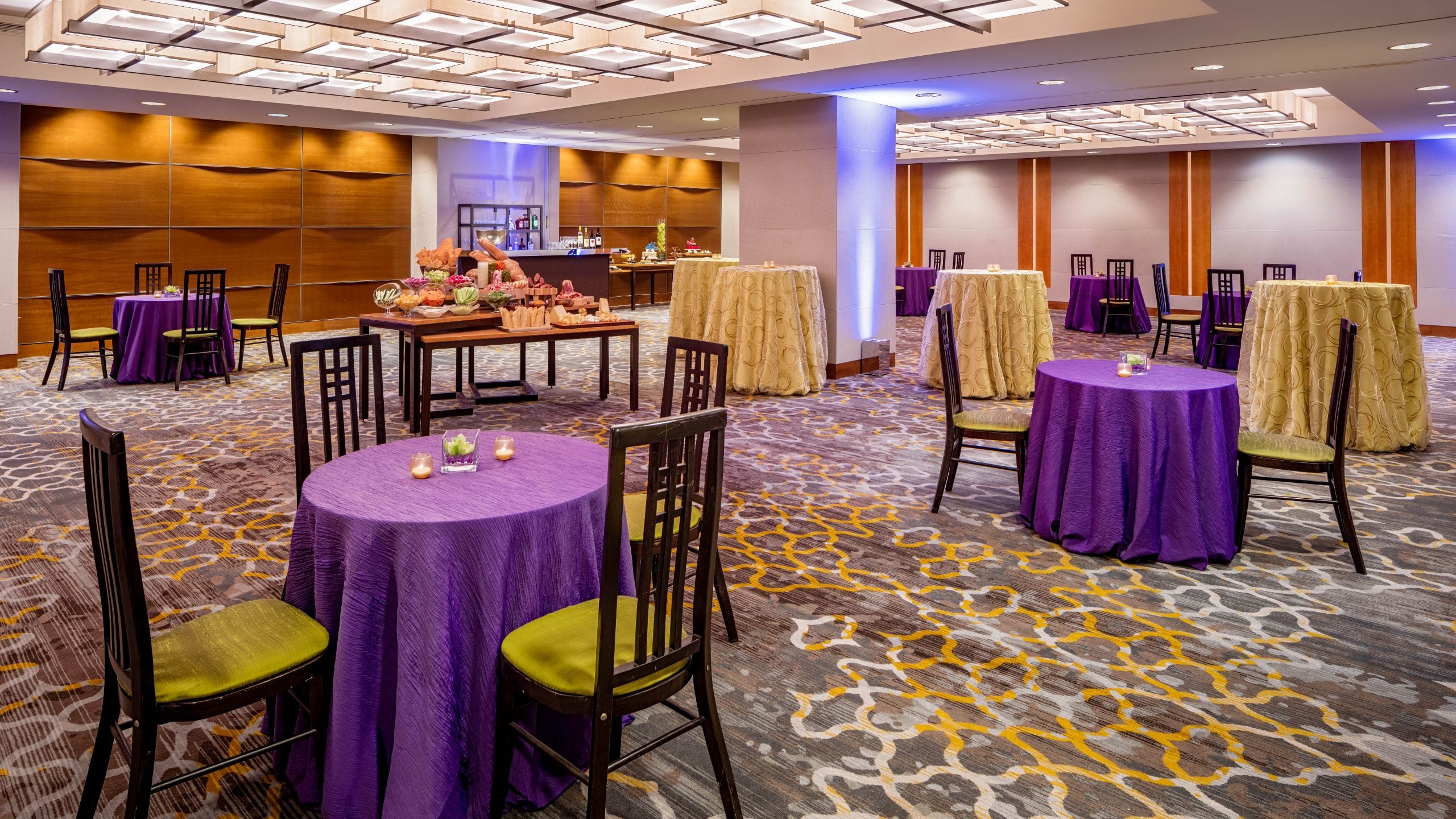 Penn Quarter
Named after the hotel's vibrant neighborhood Penn Quarter, these rooms totaling 1813 square feet can be separated for breakout space or combined for meetings or receptions for up to 210 guests.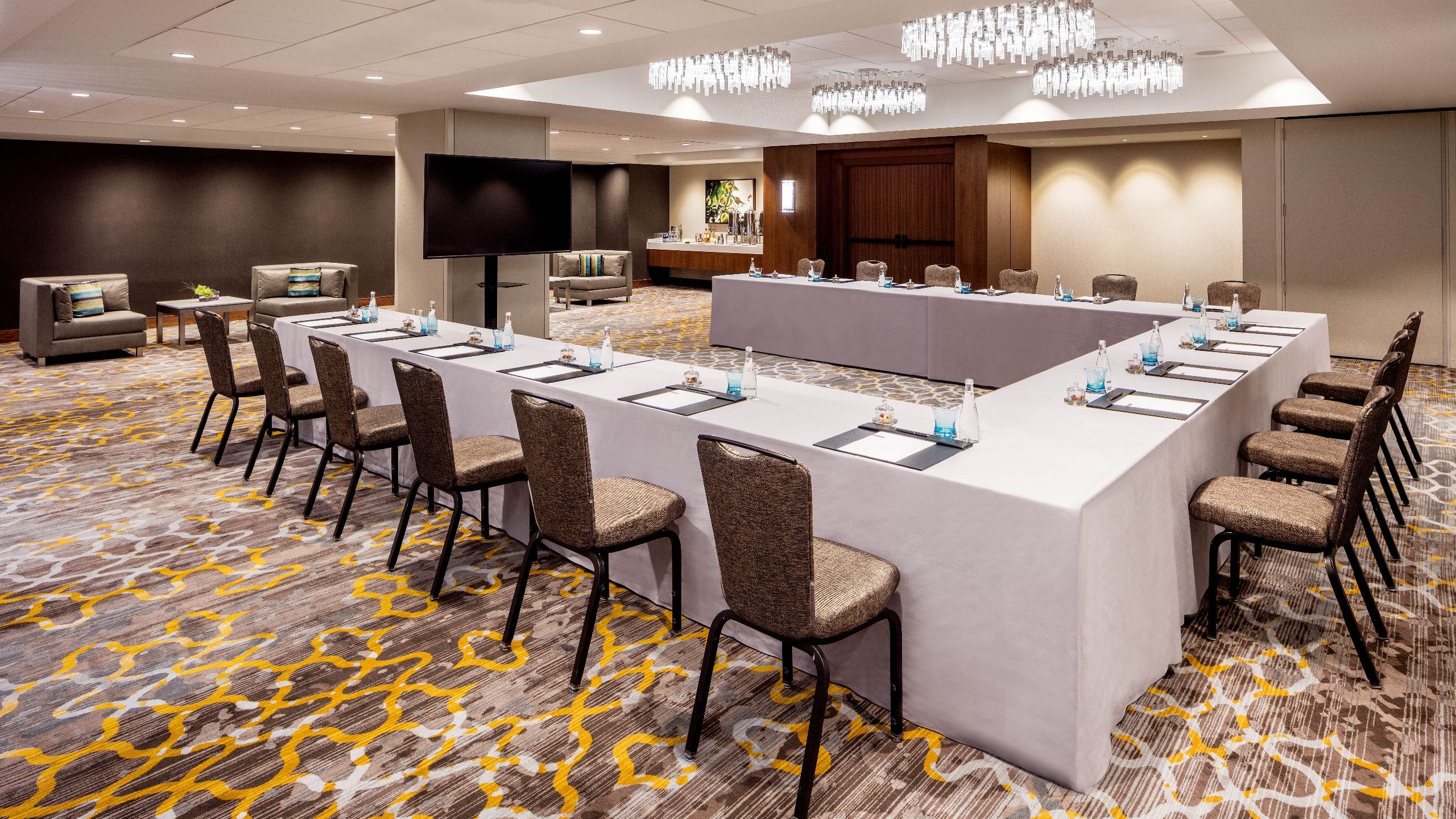 Declaration Ballroom
Adjacent to Grand Foyer, this space can be used separately or combined. When combined, these rooms total 2,840 square feet.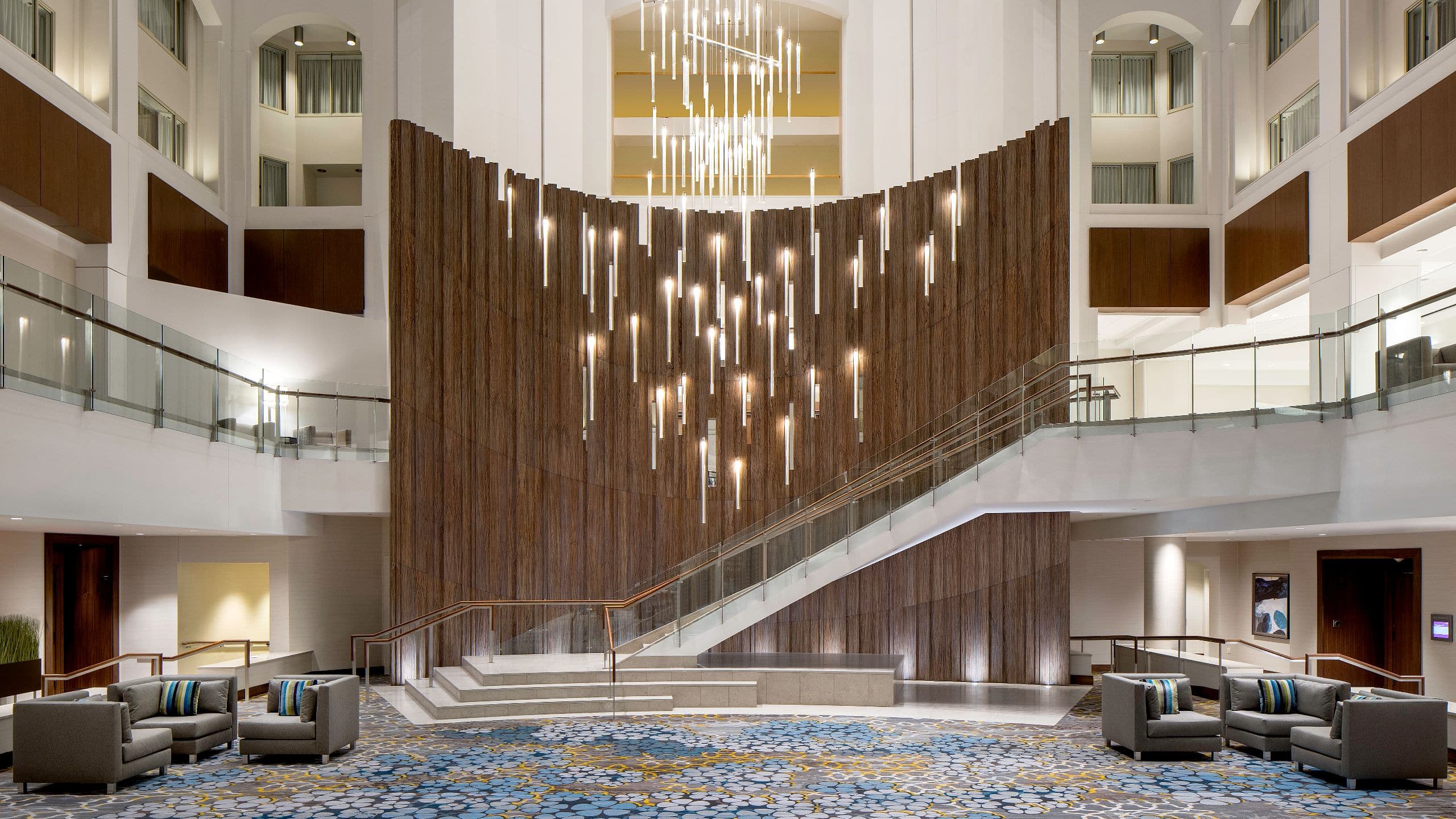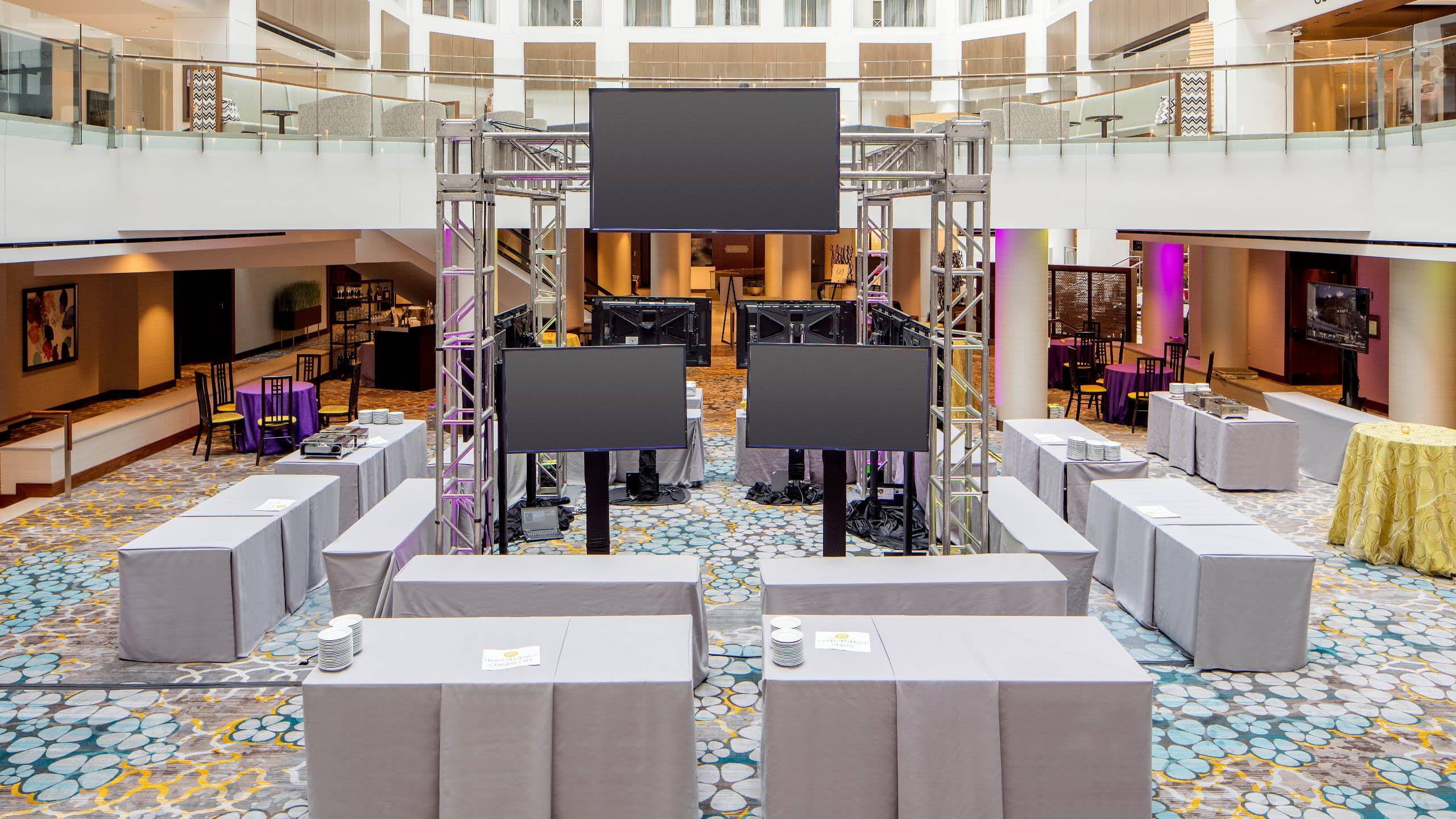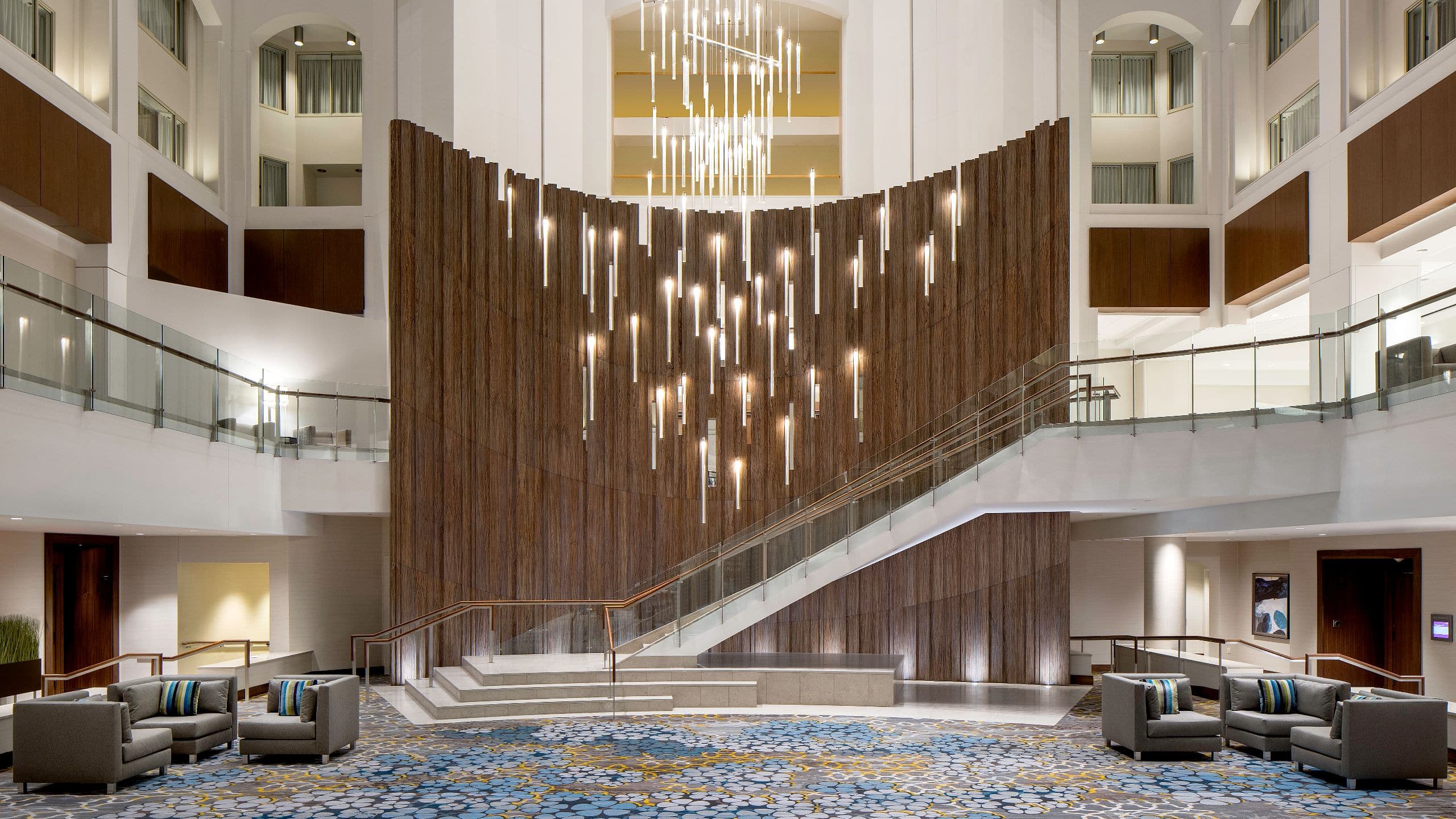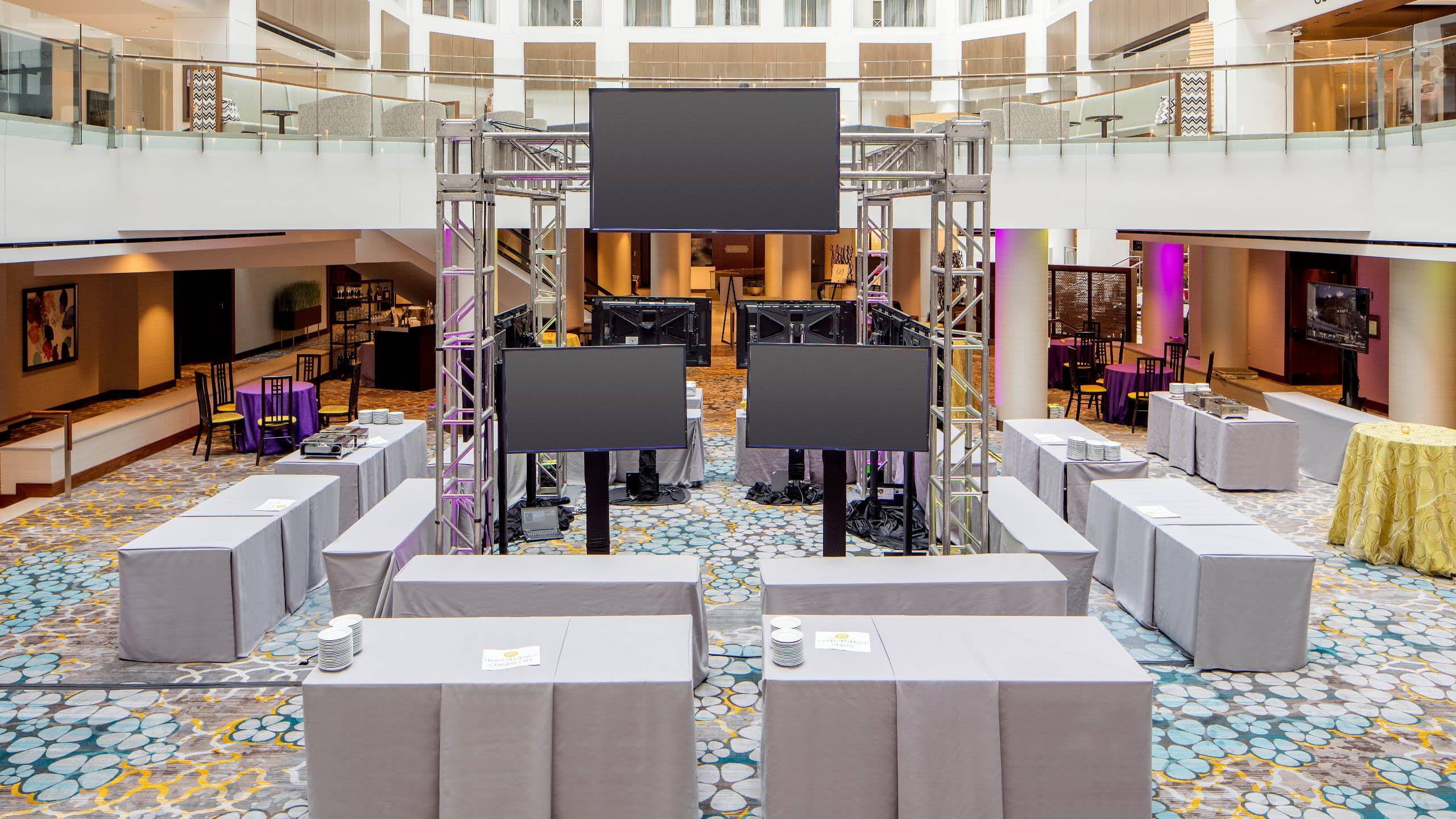 Grand Foyer
This iconic space sets Grand Hyatt Washington's lobby feature wall as a backdrop and opens into the soaring atrium. Grand Foyer is 2,400 square feet and available for receptions, exhibitions, or other events up to 340 guests.
Banneker
Located next to Declaration Ballroom, this 603 square foot flexible space is excellent for intimate buffet lunches, receptions, and more.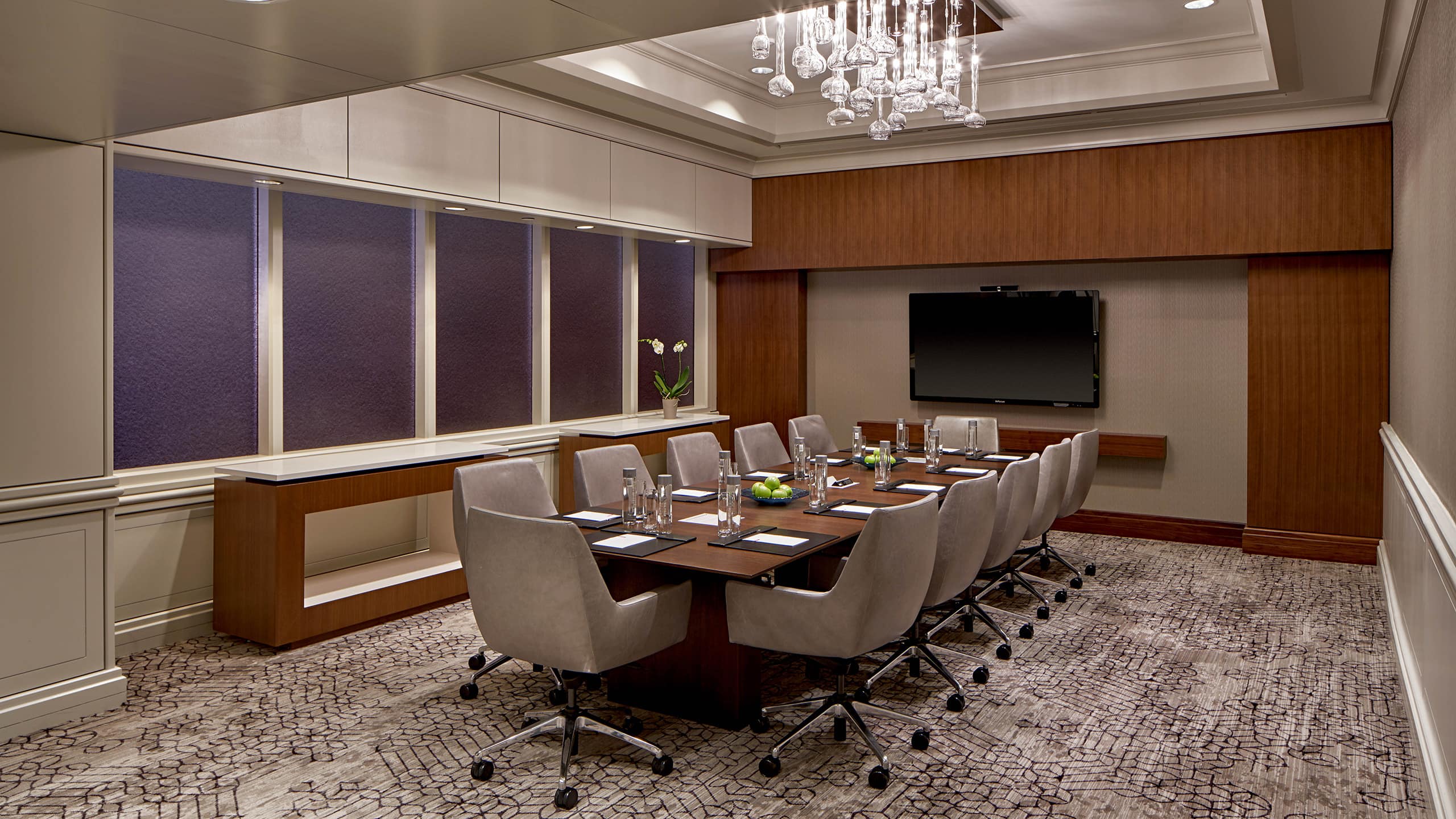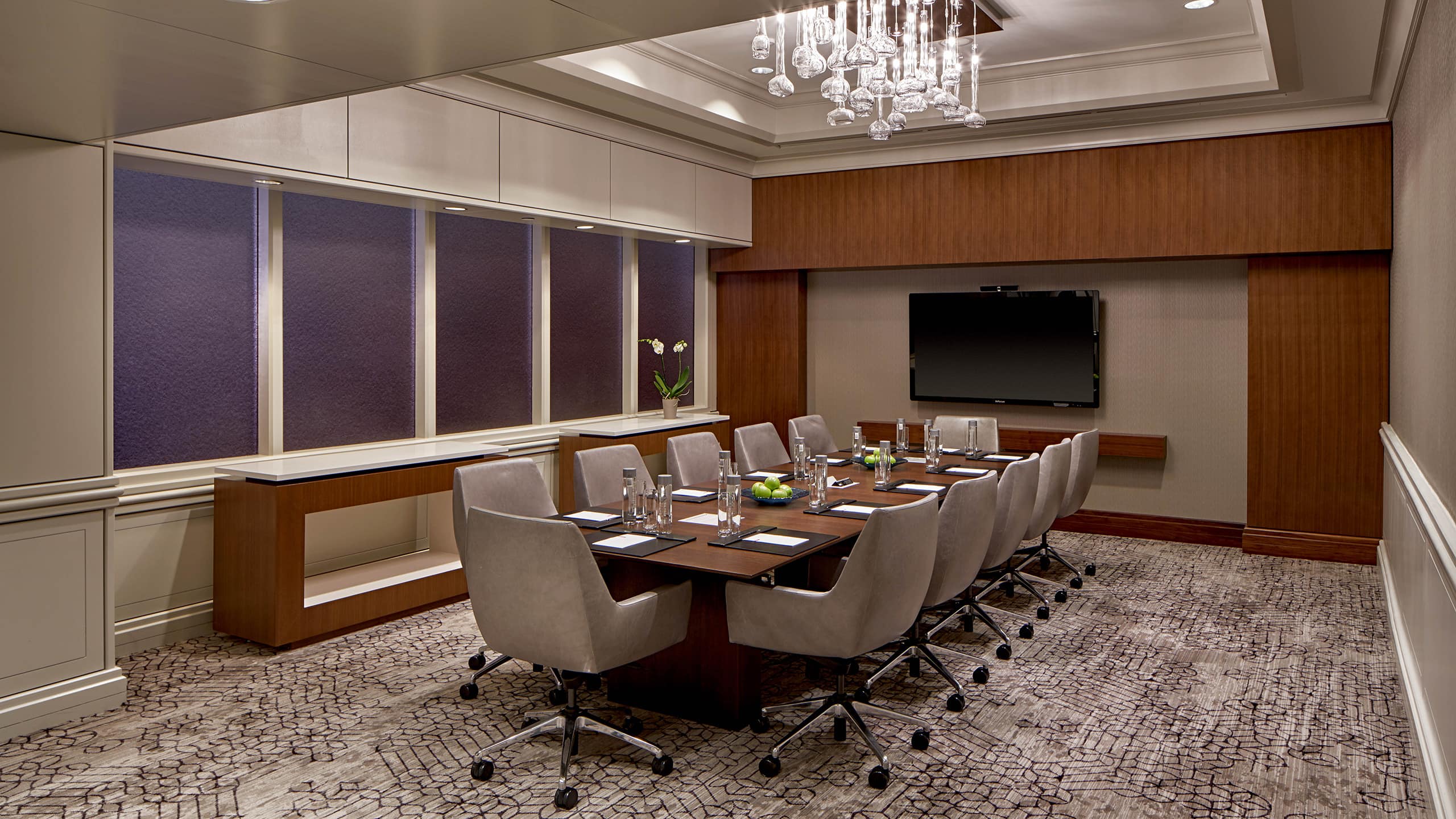 Washington Boardroom
This 627-square-foot boardroom comfortably seats 12 to 20 guests for your meeting or other VIP function. Leather blotters and other upscale amenities are available. This interior room affords your group excellent privacy.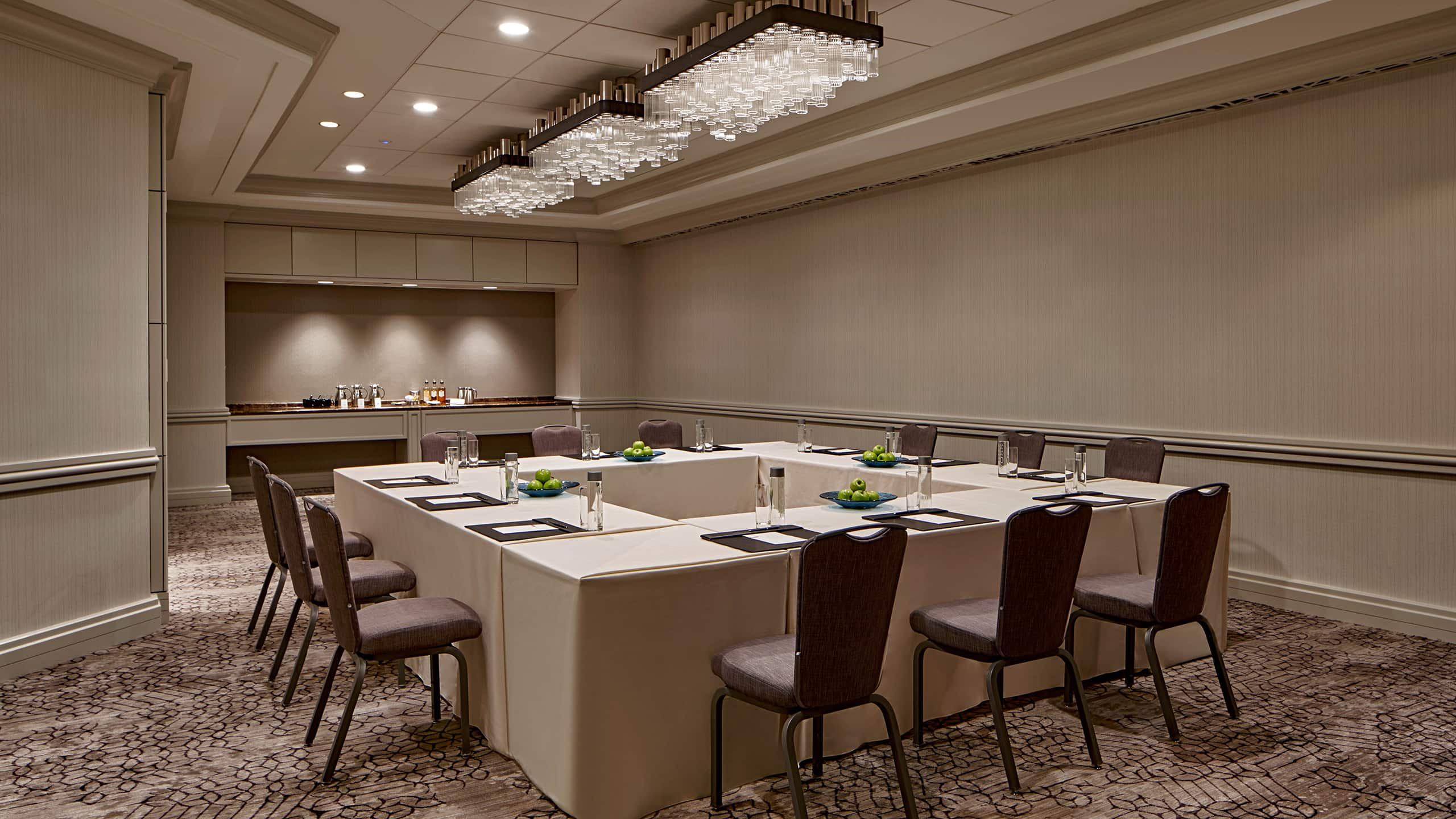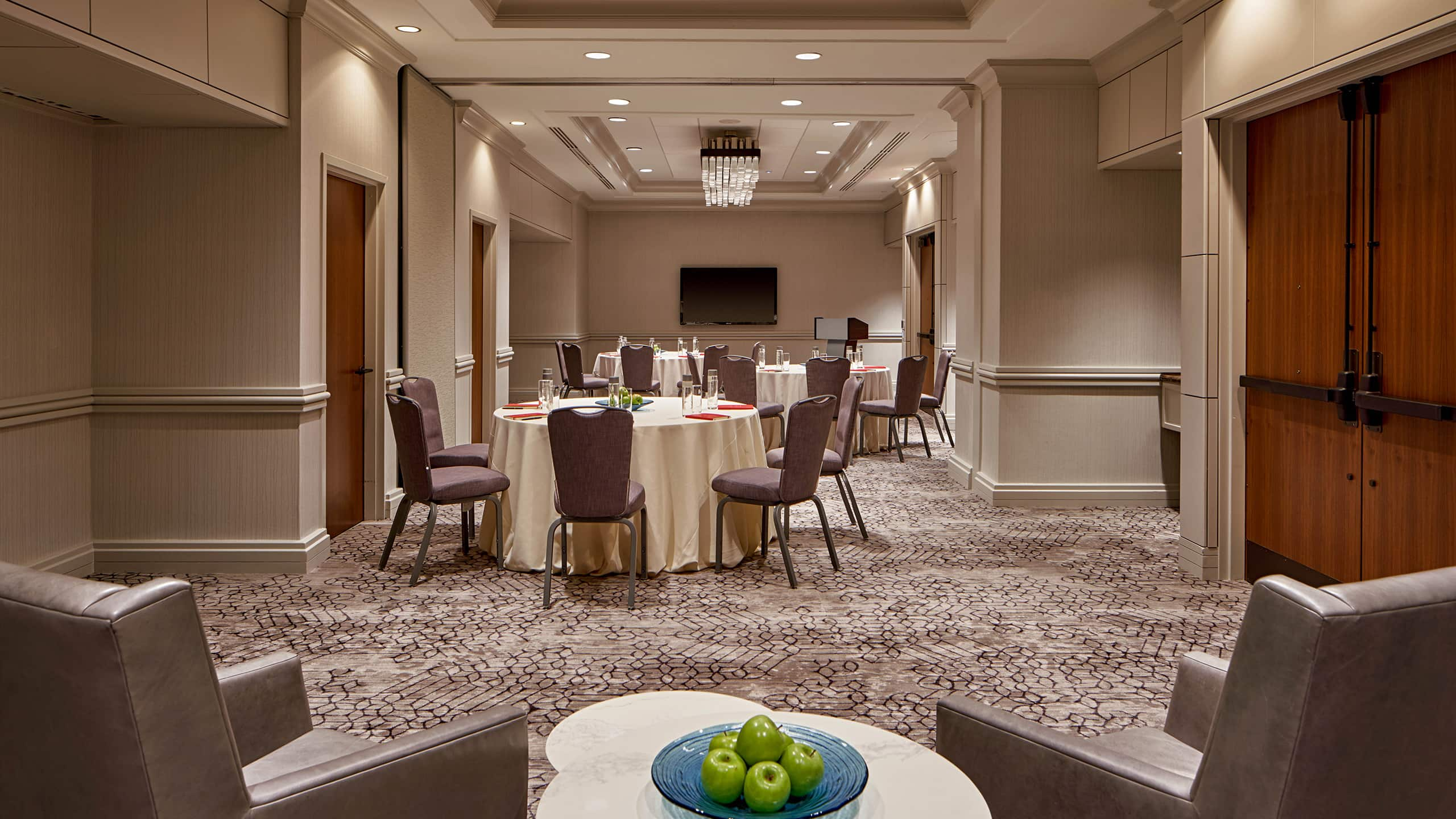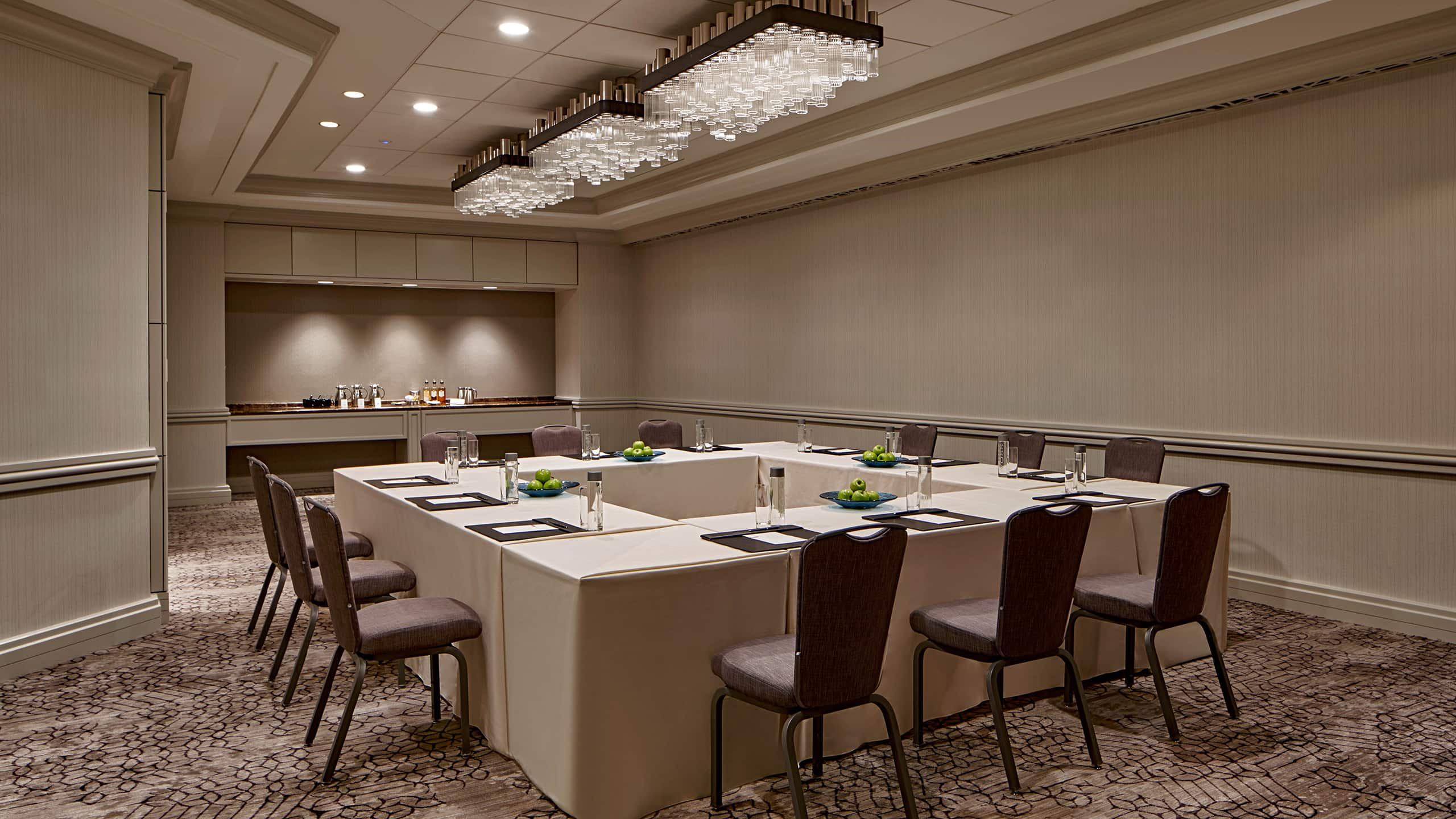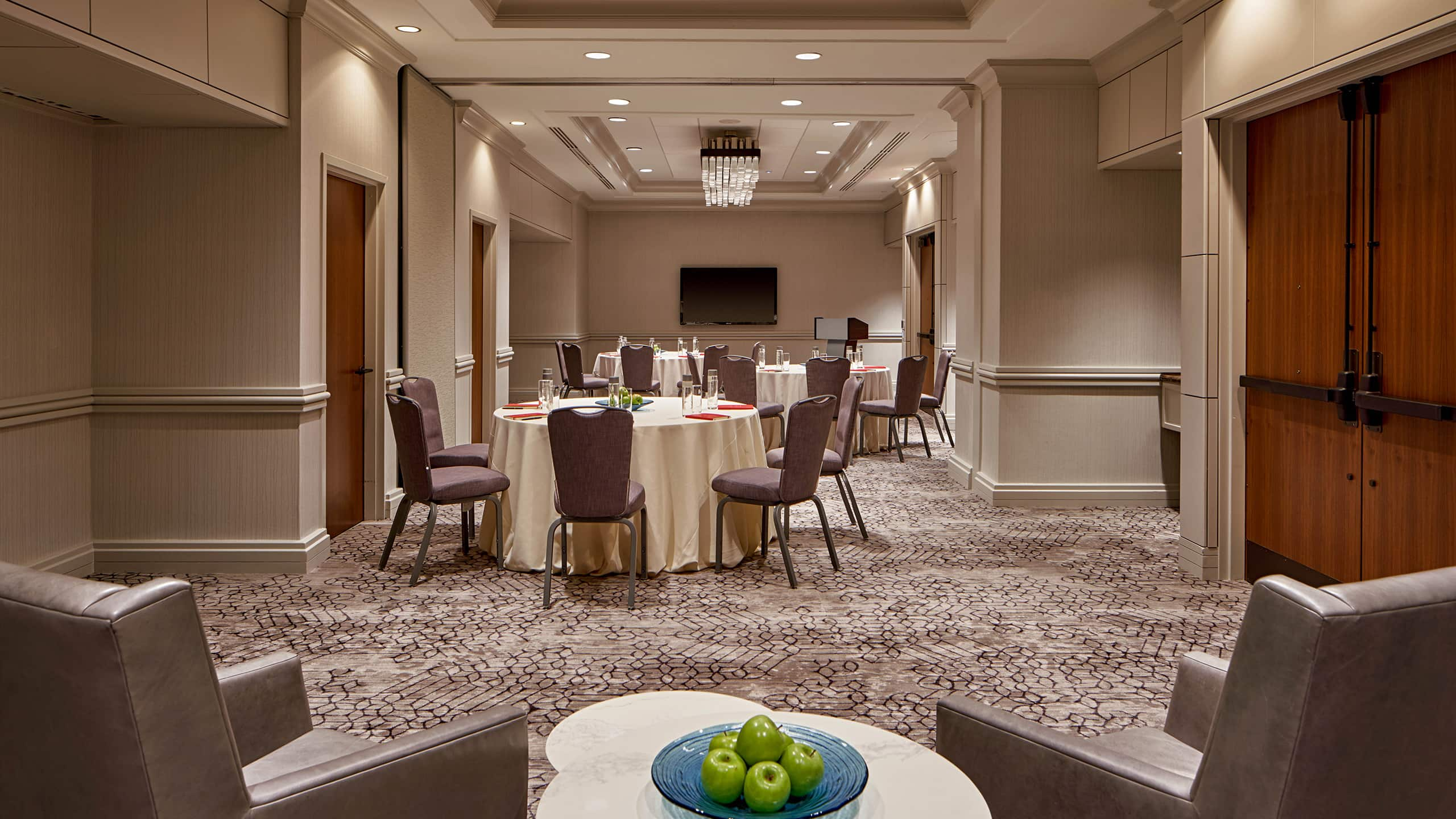 Renwick, Bulfinch, Latrobe, Burnham Rooms
Named for some of the city's architects, these rooms can each host 20 guests. Combined, these four spaces can comfortably accommodate up to 90 guests for a reception.
Catering
Let our award-winning chefs create or adapt a menu for your buffet or sit-down business lunch, reception or cocktail hour. We can customize a menu for any event style or size. Grand Cuisine, our catering company, also offers off-site catering.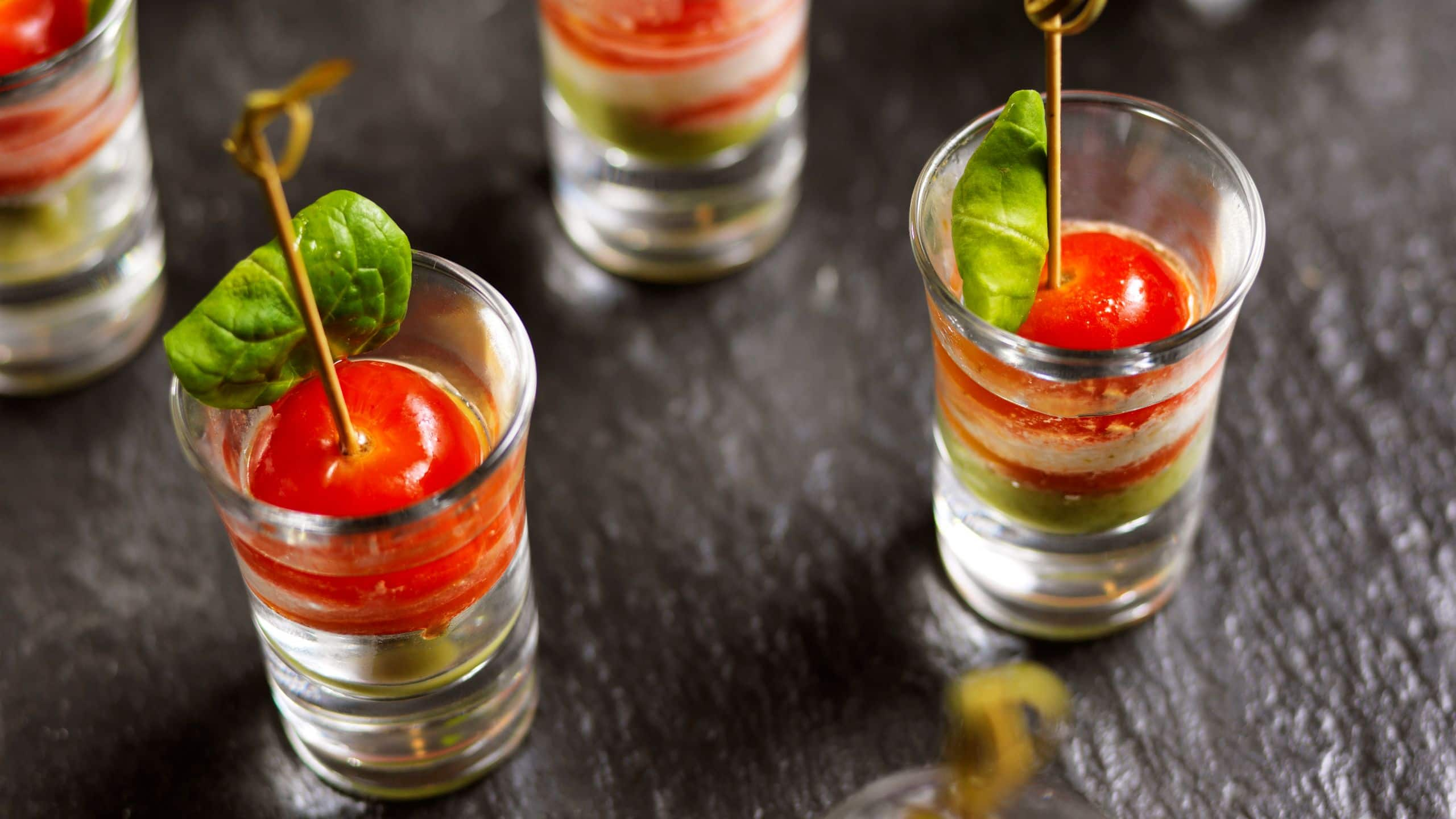 SERVICES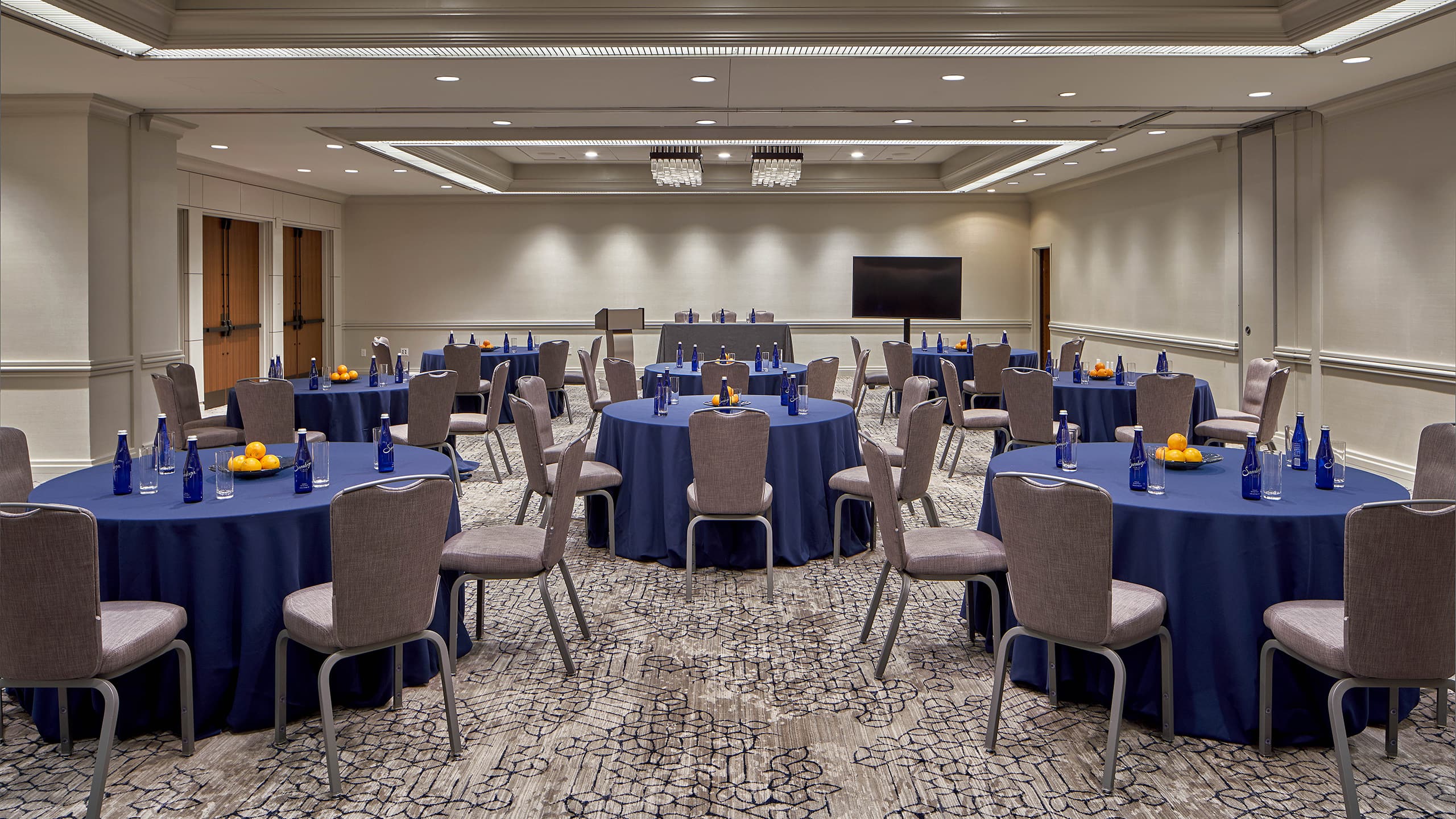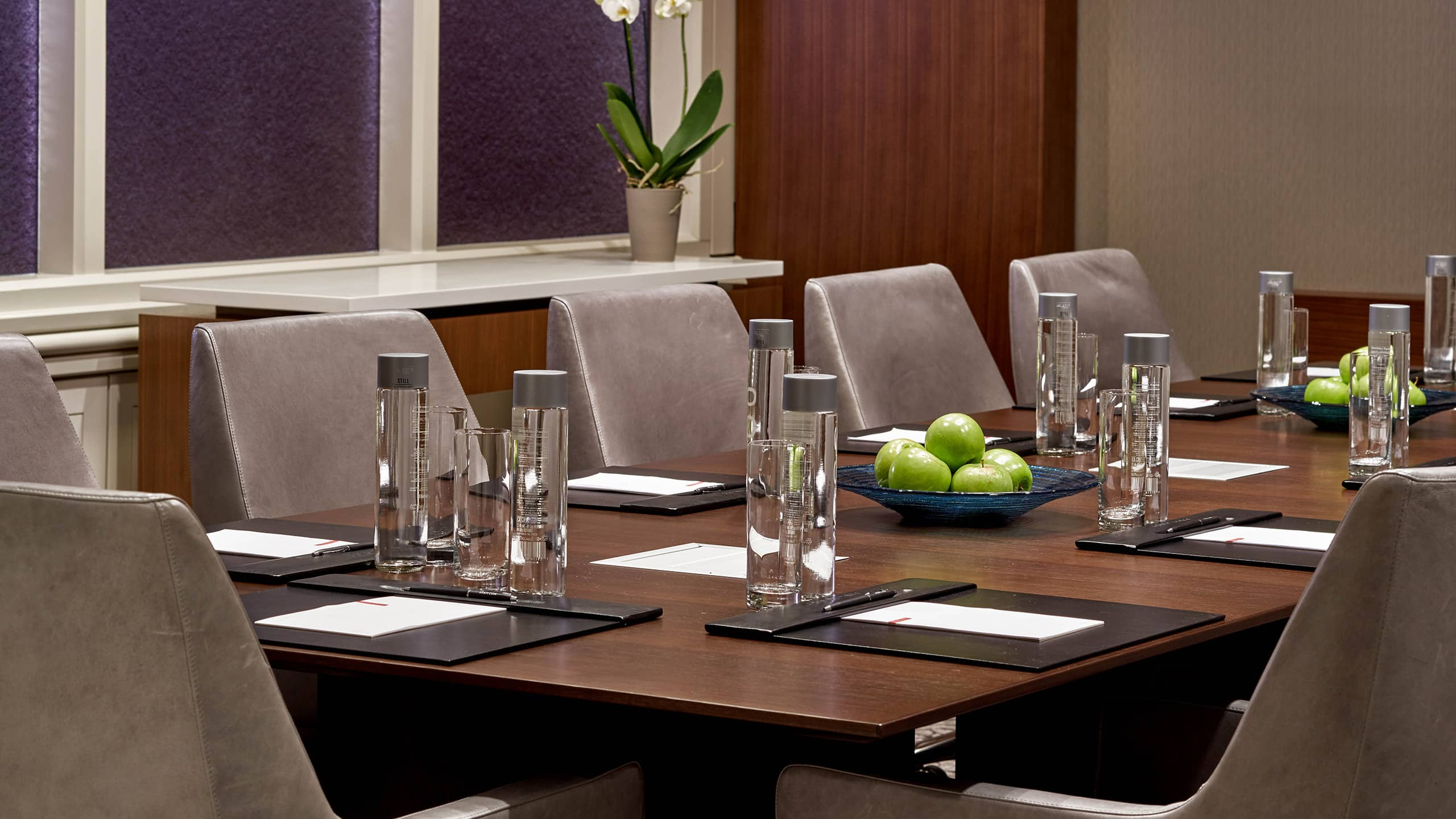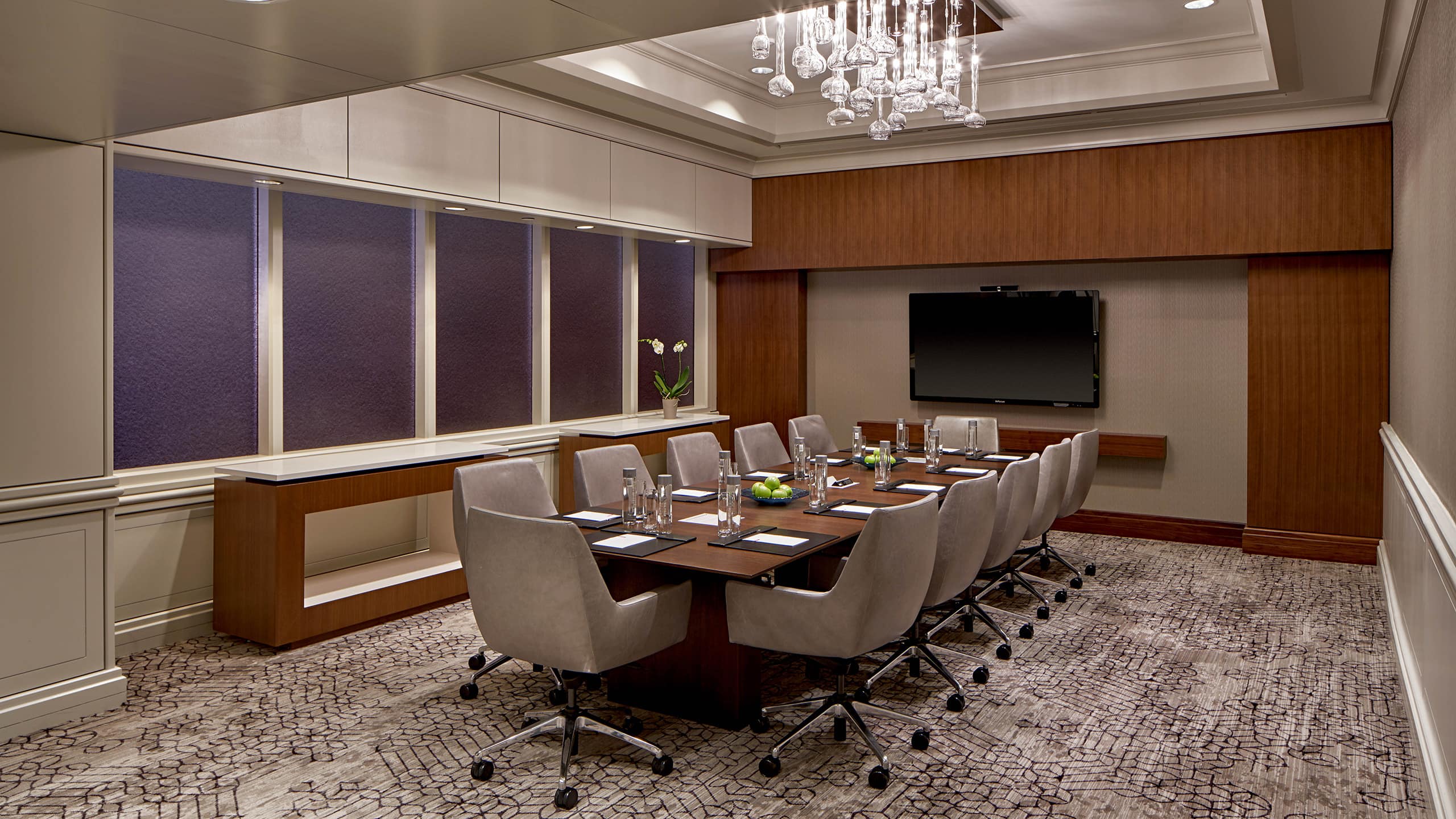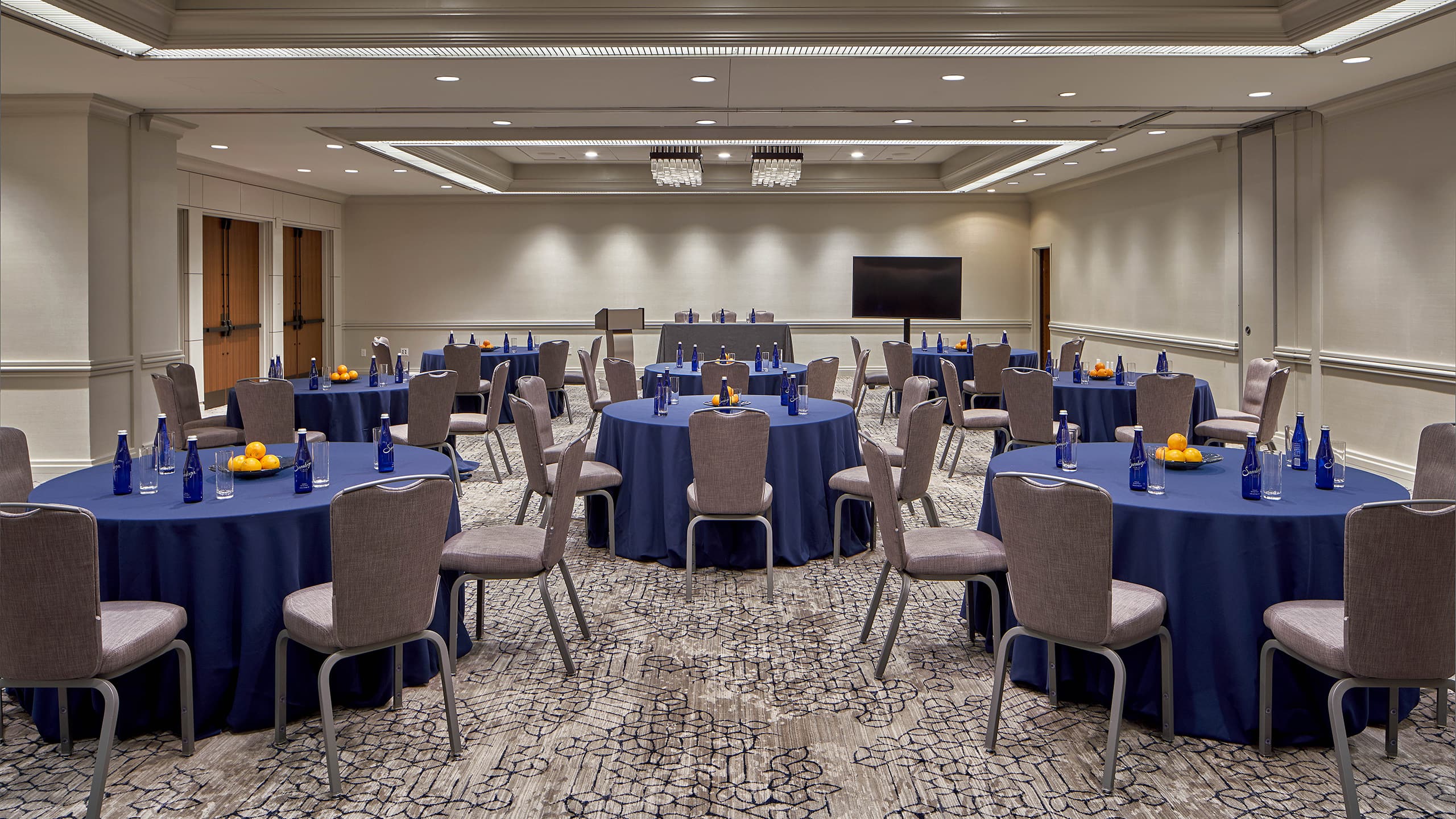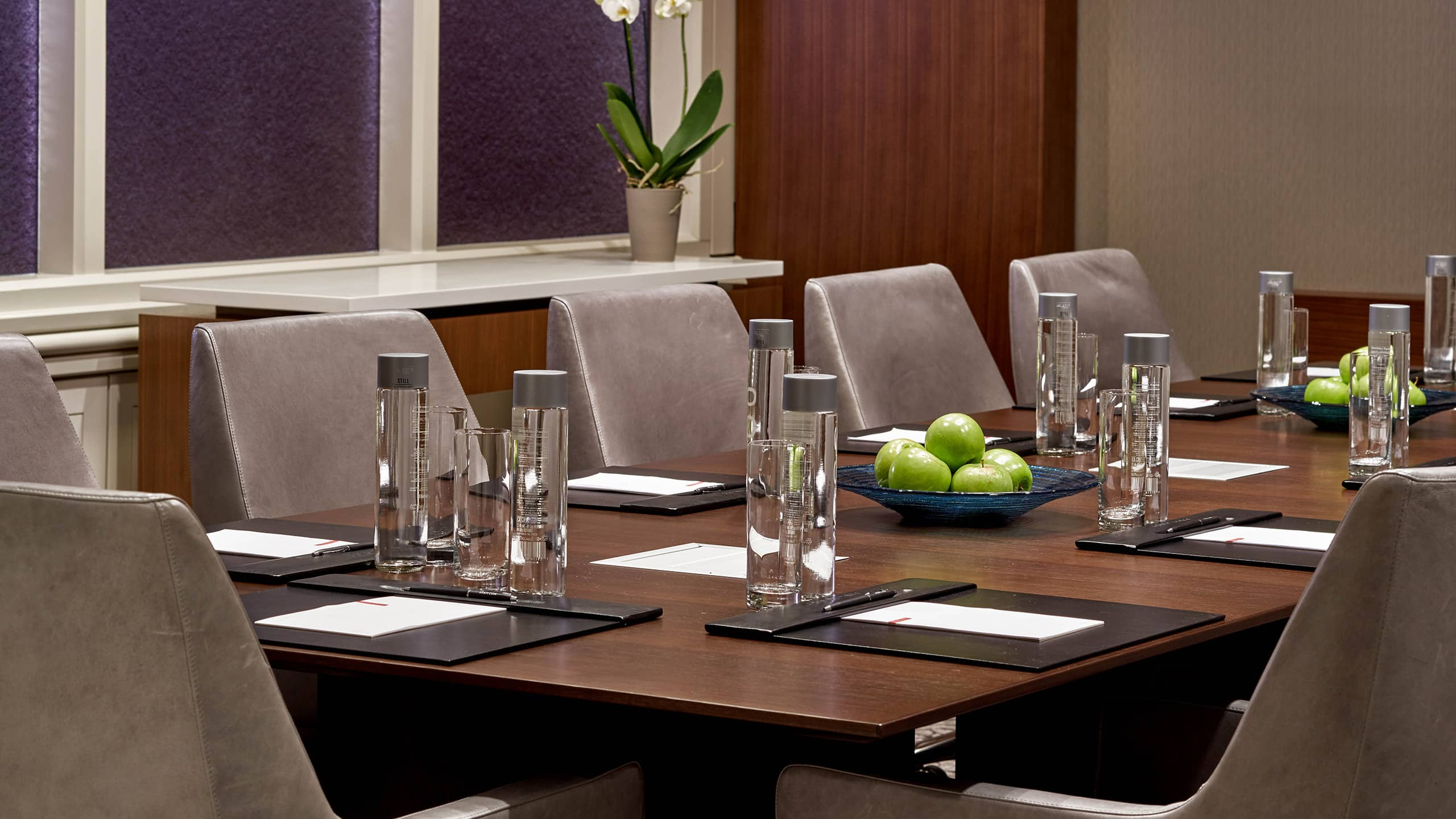 Dedicated Event Planning Team

Our expert event planning team will help ensure your downtown Washington, D.C., meeting is a success. Let our planners help you find the right size venue for your next function.

Audiovisual Equipment, Lighting and Special Effects

Our sophisticated meeting space in downtown Washington, D.C., is equipped with modern audiovisual equipment. Work with one of our expert planners for all your lighting and special effects needs.

FedEx Business Center

Take care of any printing, shipping or last-minute copy needs at our on-site FedEx Office Print & Ship Center.
CONTACT US
Let's start the planning process. Contact us for more information or to schedule an appointment.