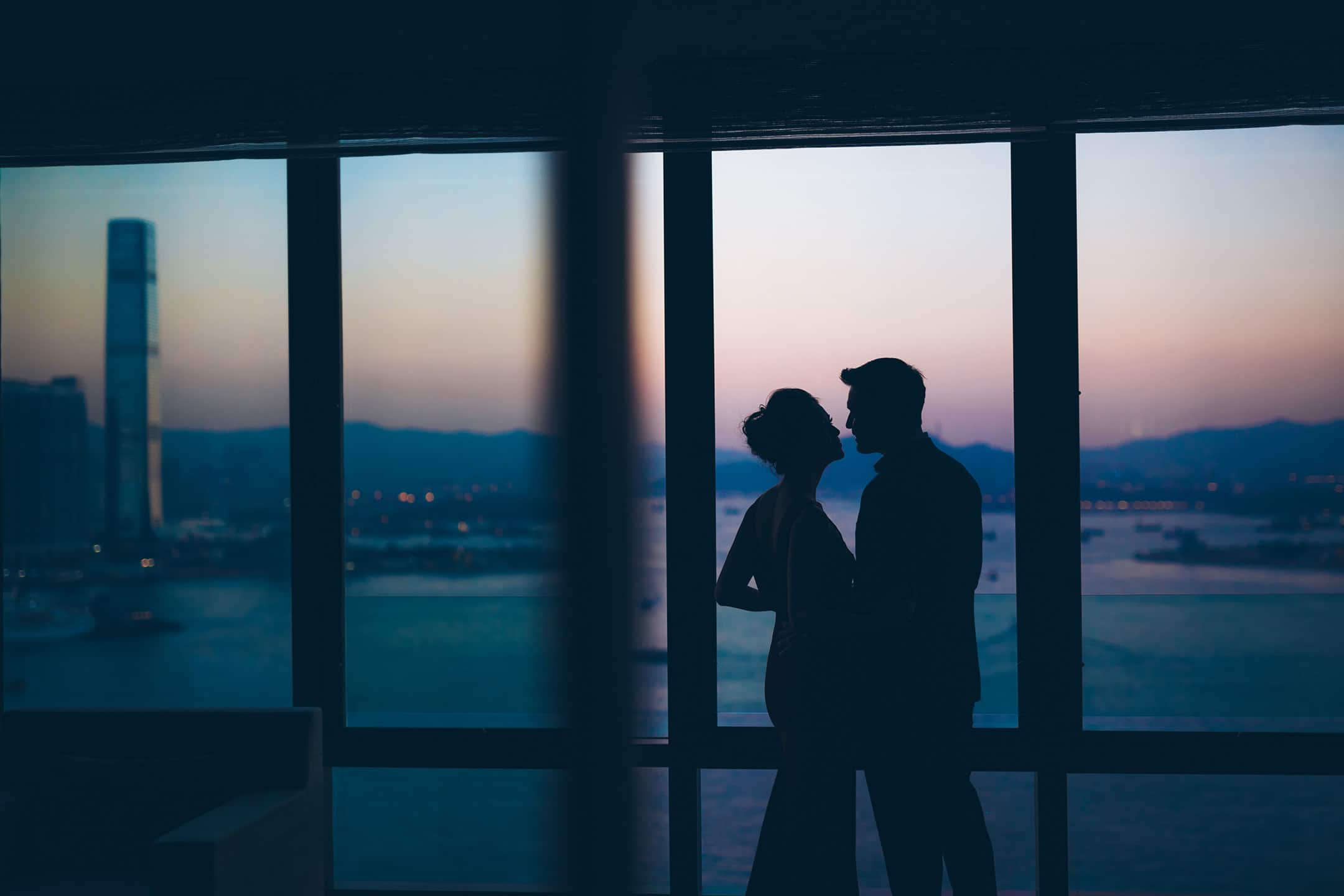 Dining
UNVEILING A GRAND CULINARY JOURNEY SOON Your support of the hotel's restaurants and bars has been invaluable, and we are honored to be your preferred venue. Stay connected as we reveal more updates about the exciting improvements happening at Grand Hyatt Singapore. You may make future table reservations here or call us at +65 6738 1234.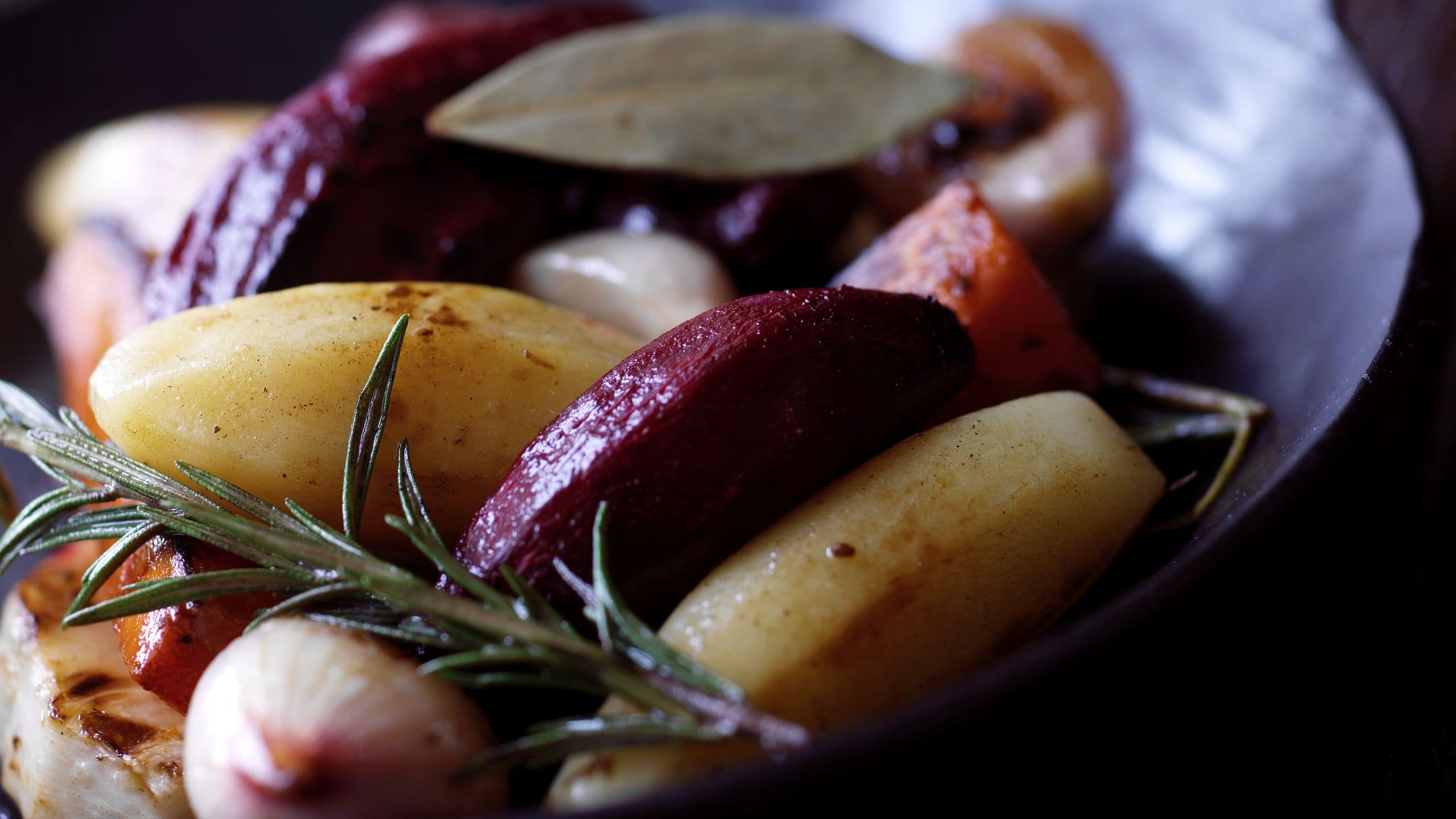 Le Pristine Singapore
The jewel in the crown within the transformed Grand Hyatt Singapore, Le Pristine Singapore will mark Michelin-starred Sergio Herman's debut in Southeast Asia. A contemporary tribute to classic European cuisine, the casual fine-dining restaurant's flair, class, and purity are infused with a touch of Chef Sergio's Zeeland Terroir. Look forward to an immersive gastronomic experience alongside magnificent moments. Opening in 2024.
Contact Information
10 Scotts Road, Singapore 228211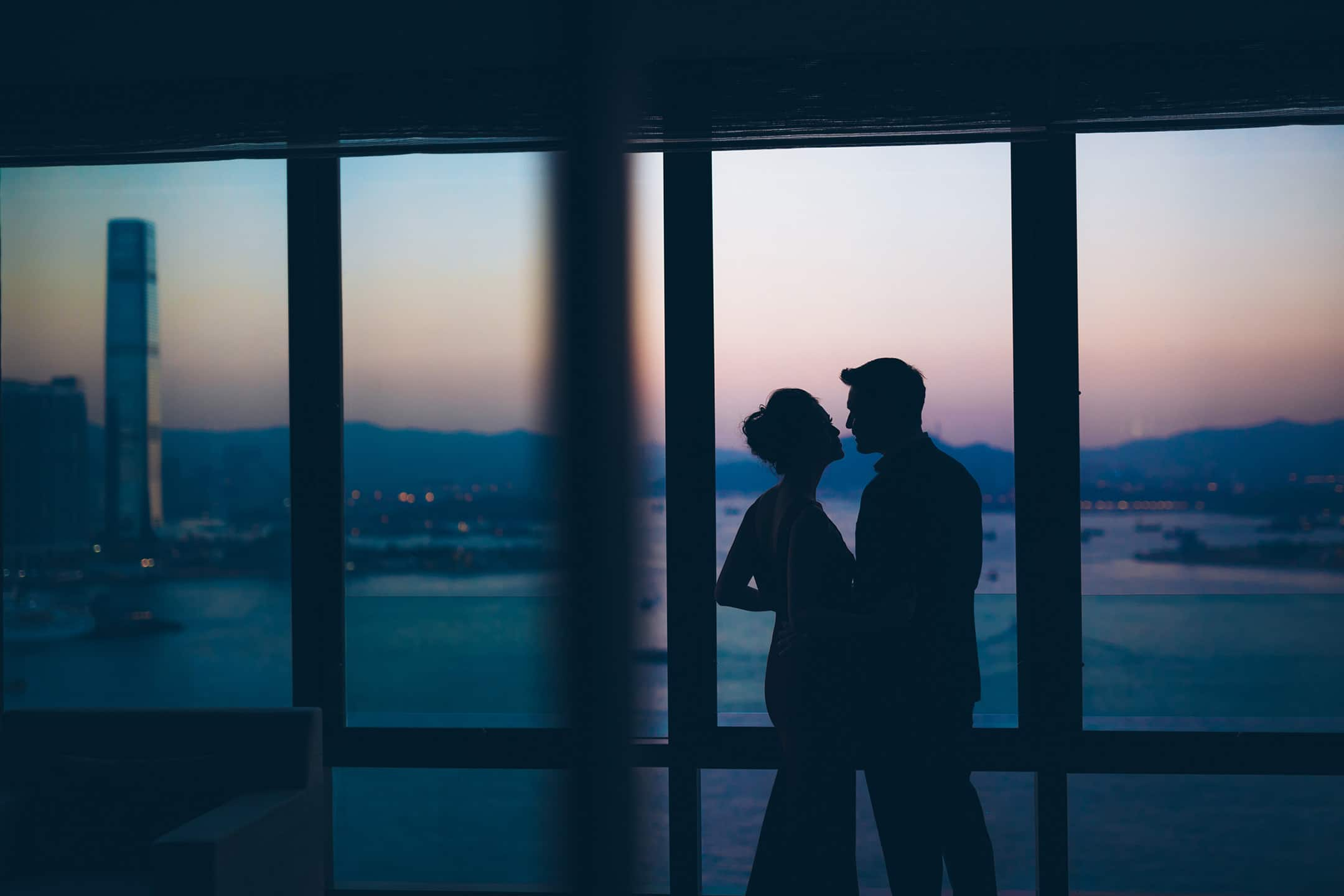 Oasis
A lifestyle destination in an idyllic setting by the swimming pool, Oasis will offer thematic event concepts delivering sustainably-driven experiences, a homely and hearty menu with fun-crafted beverage selections. A separate bar within serves cocktails on tap. On BBQ Nights, satisfy your cravings with a delectable buffet spread alongside 'live' music from our resident DJ.
Contact Information
10 Scotts Road, Singapore 228211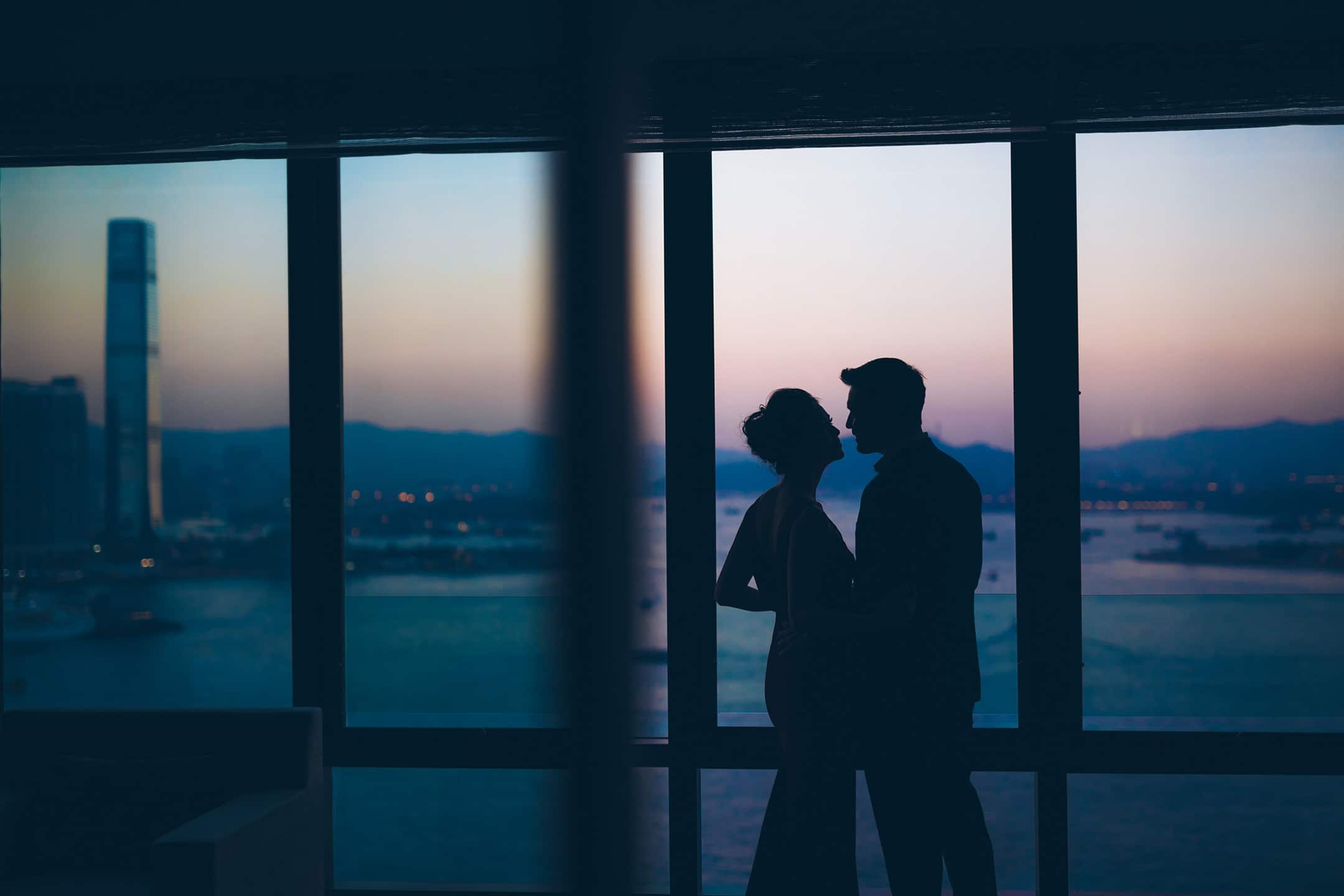 Pete's Place
An icon since 1973 for classic Italian cuisine, the refreshed Pete's Place is the place to visit for a heartwarming meal with your family and friends. Tenderly cultivated through the years, feast on your favourite Italian fare featuring an exuberant selection of wood-fired oven pizzas, wholesome pasta, freshly-baked bread, and delectable desserts amidst the rustic charm of a reimagined trattoria.
Contact Information
10 Scotts Road, Singapore 228211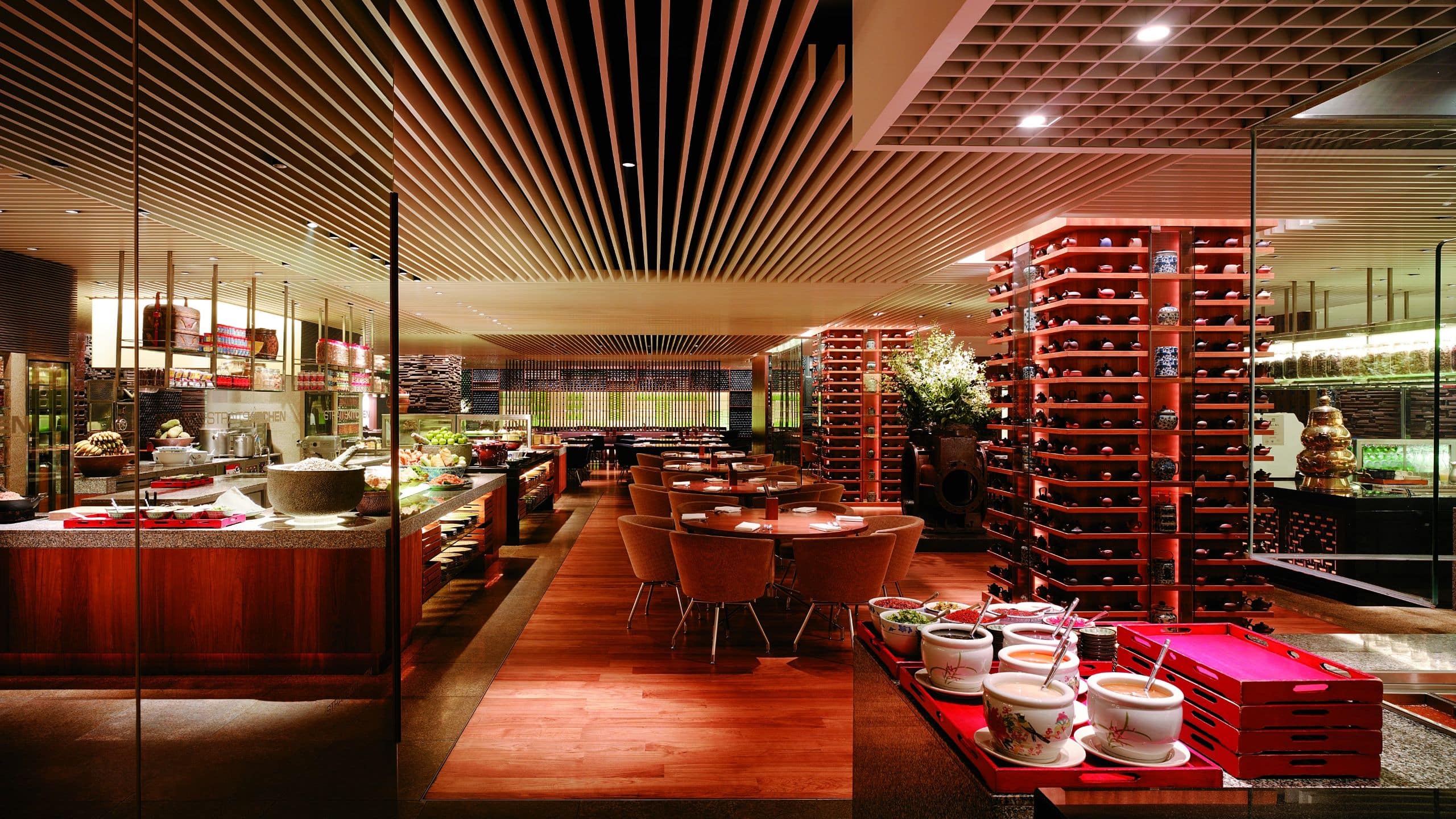 StraitsKitchen
Uniquely Singaporean, savour authentic and refined local dishes in a vibrant marketplace setting. The halal-certified buffet features all-time favourites such as Popiah, Chilli Crab, Satay, and Nyonya Kuehs. Pair with a variety of homemade local beverages including Teh Tarik.
Contact Information
10 Scotts Road, Singapore 228211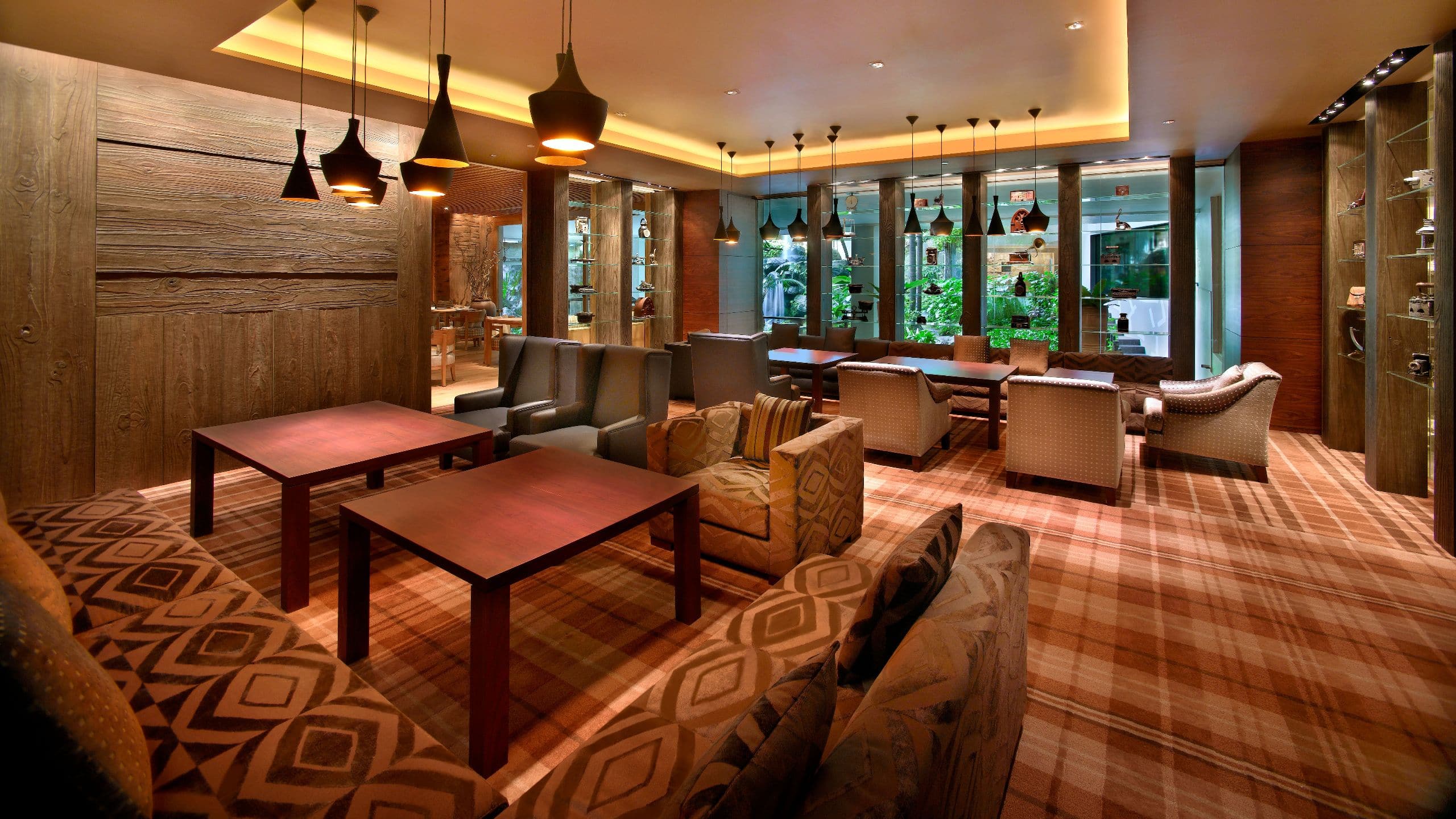 10|SCOTTS
Located on the lobby level, 10 SCOTTS exudes an aura of elegance and relaxation with its contemporary yet classic décor. 10 SCOTTS, one of the few restaurants in Singapore with an address that is perfect for that business coffee meeting, afternoon high tea or leisurely evening cocktail amidst home-like space that exudes luxury. Enjoy a complimentary champagne package upgrade with every "Themed Cocktails & Mocktails" package purchased when you sign up as a World of Hyatt member at 10 SCOTTS, or if you are already a World of Hyatt Elite member. Business Centre 12:00pm - 5:00pm, daily Afternoon Tea 12:00pm - 2:00pm, daily 3:00pm - 5:00pm, daily Happy Hour Champagnes, wines, beers and light bites 6:00pm - 9:00pm, daily Snacks 9:30pm - 11:00pm, daily À La Carte 12:00pm - 10:00pm, daily Last order is 30 minutes before closing time.
Contact Information
10 Scotts Road, Singapore 228211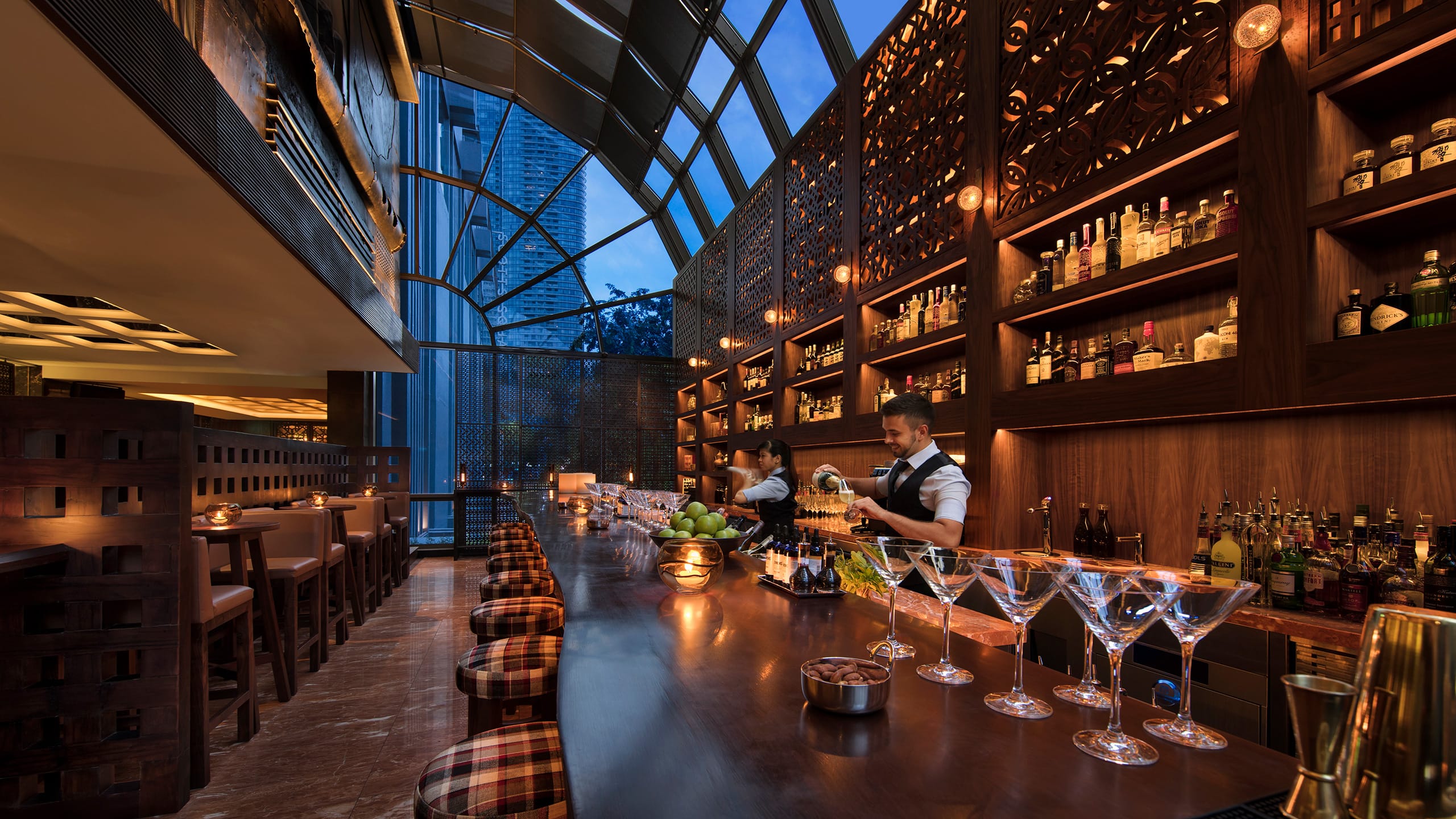 martini bar
The ultimate martini destination in Singapore, martini bar is home to popular concoctions including gold moscato oolong, espresso, lychee, and yuzu martinis. In a glass-enclosed bar with an upbeat atmosphere, relish in special curated snacks from Le Pristine Singapore.
Contact Information
10 Scotts Road, Singapore 228211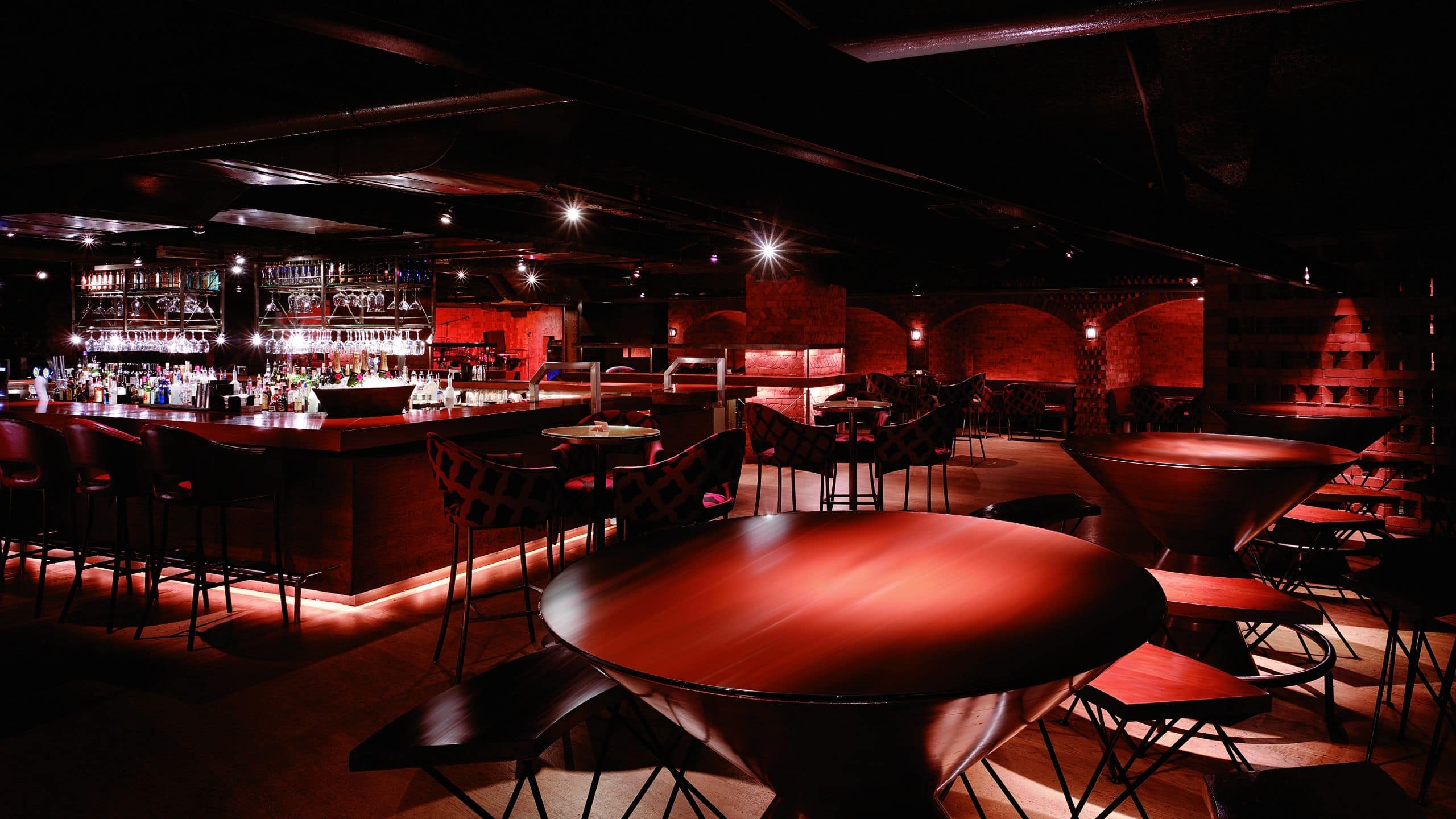 BRIX
Revel in Brix, one of the liveliest underground nightspots in Singapore. The bar features three different sections – Main Bar, Wine Bar and Whisky Bar. Daily 'live' music is the highlight of BRIX. With a repertoire of popular favorites and modern tunes, the band will reel you in for an unforgettable night out.
Contact Information
10 Scotts Road, Singapore 228211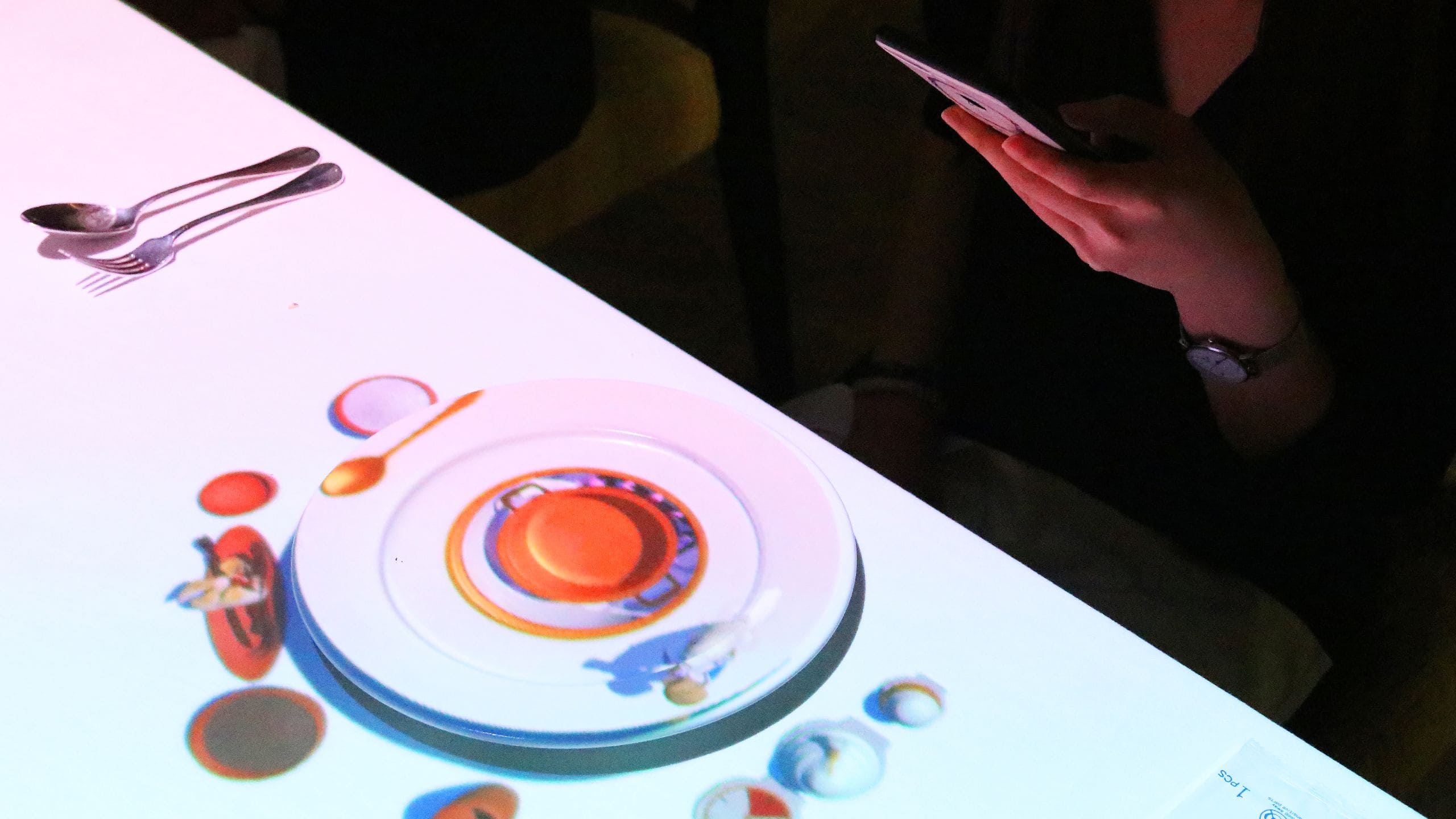 Le Petit Chef
Experience the best of theatre and dining in an immersive culinary journey with the "world's smallest chef". Le Petit Chef features a miniscule chef of French descent who will guide guests to embark on a gourmet journey by witnessing 90 minutes of avant-garde 3D mapping performance and being served tantalizing dishes of different cuisines. For more information, visit Le Petit Chef's official website.
Contact Information
10 Scotts Road, Singapore 228211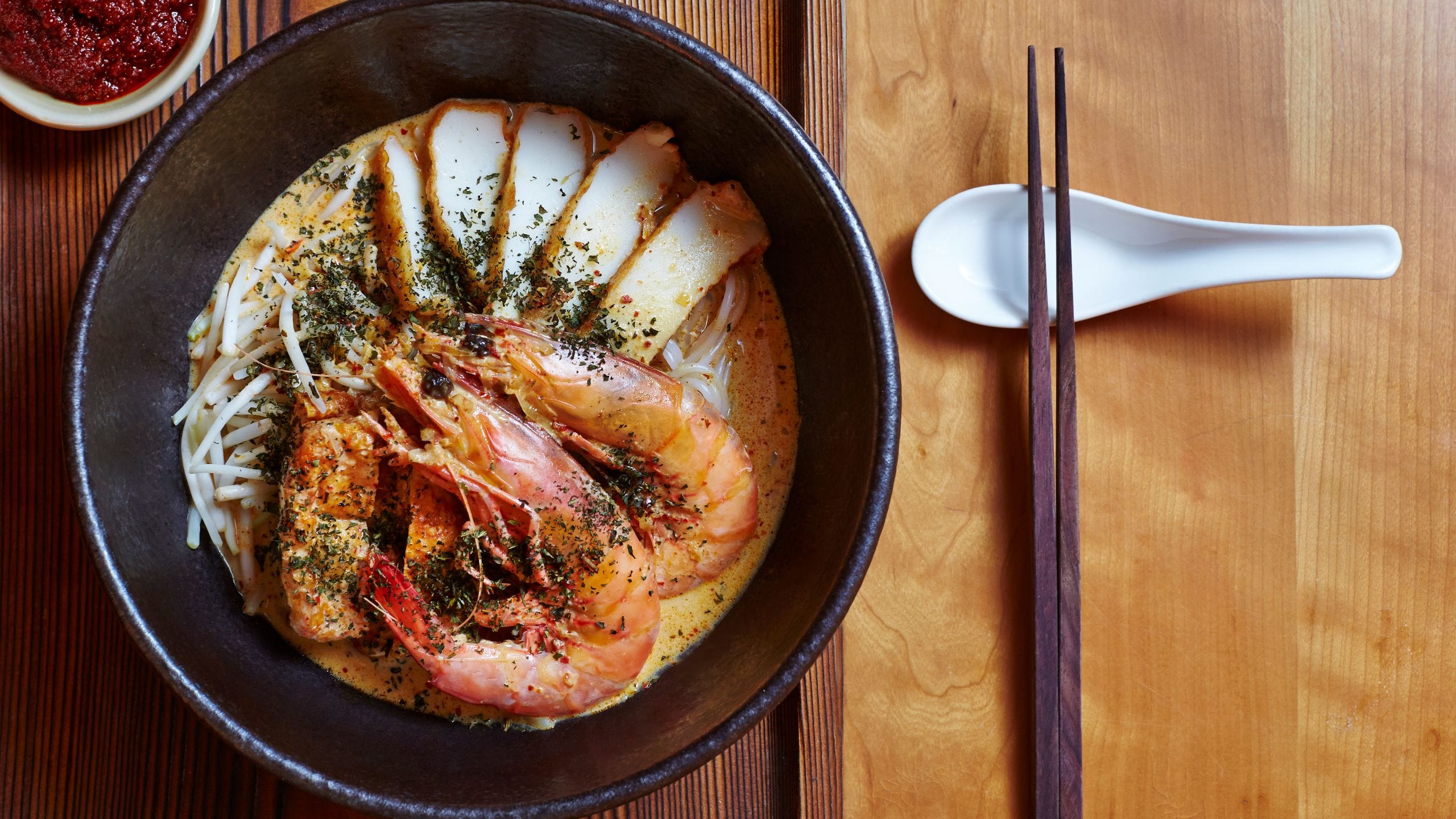 In-Room Dining
Savour a taste of Singapore's food culture and wellness-driven international cuisines from the comfort of your room, freshly made with sustainable ingredients including herbs from the hotel's organic rooftop garden, plant-based alternatives and more.
Contact Information
10 Scotts Road, Singapore 228211