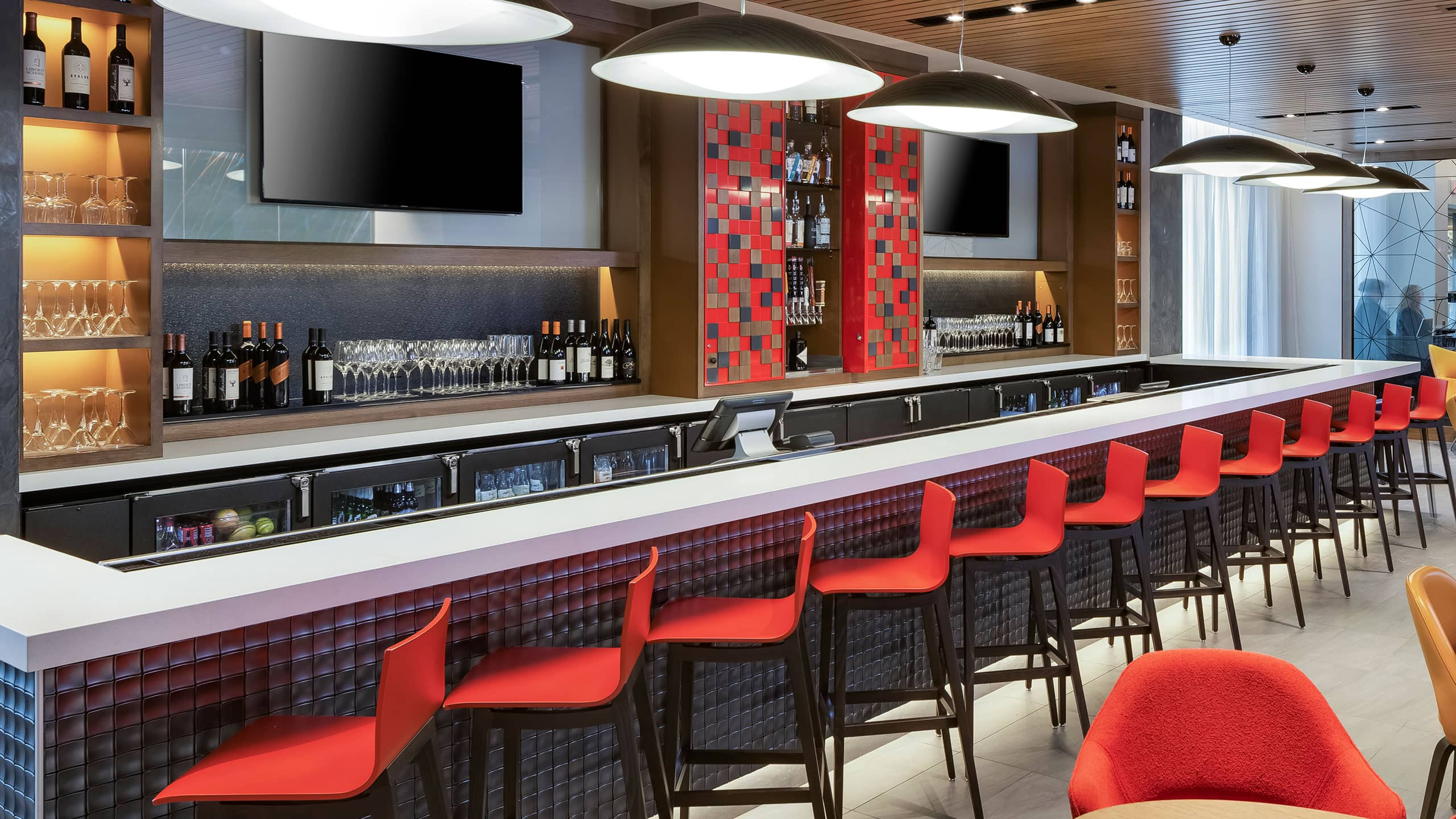 Dining
Experience Urbana Craeft Kitchen & Market, which serves locally sourced cuisine from on-site gardens. With authentic and knowledgeable service on each product, Urbana Craeft brings urban-to-rural lifestyle with outdoor patio dining. Our unique restaurant raises the bar for breakfast through dinner. Additionally, we offer the Market for hotel guests on the go, serving a crafted menu from morning to night. If you're interested in exploring the area, please ask our knowledgeable staff for recommendations to other local restaurants in Bloomington or at nearby Mall of America. Club Lounge: The lounge is open Monday–Friday, from 6:30 a.m.–9:30 a.m.. It offers a variety of hot and cold breakfast items, snacks and gourmet coffee beverages.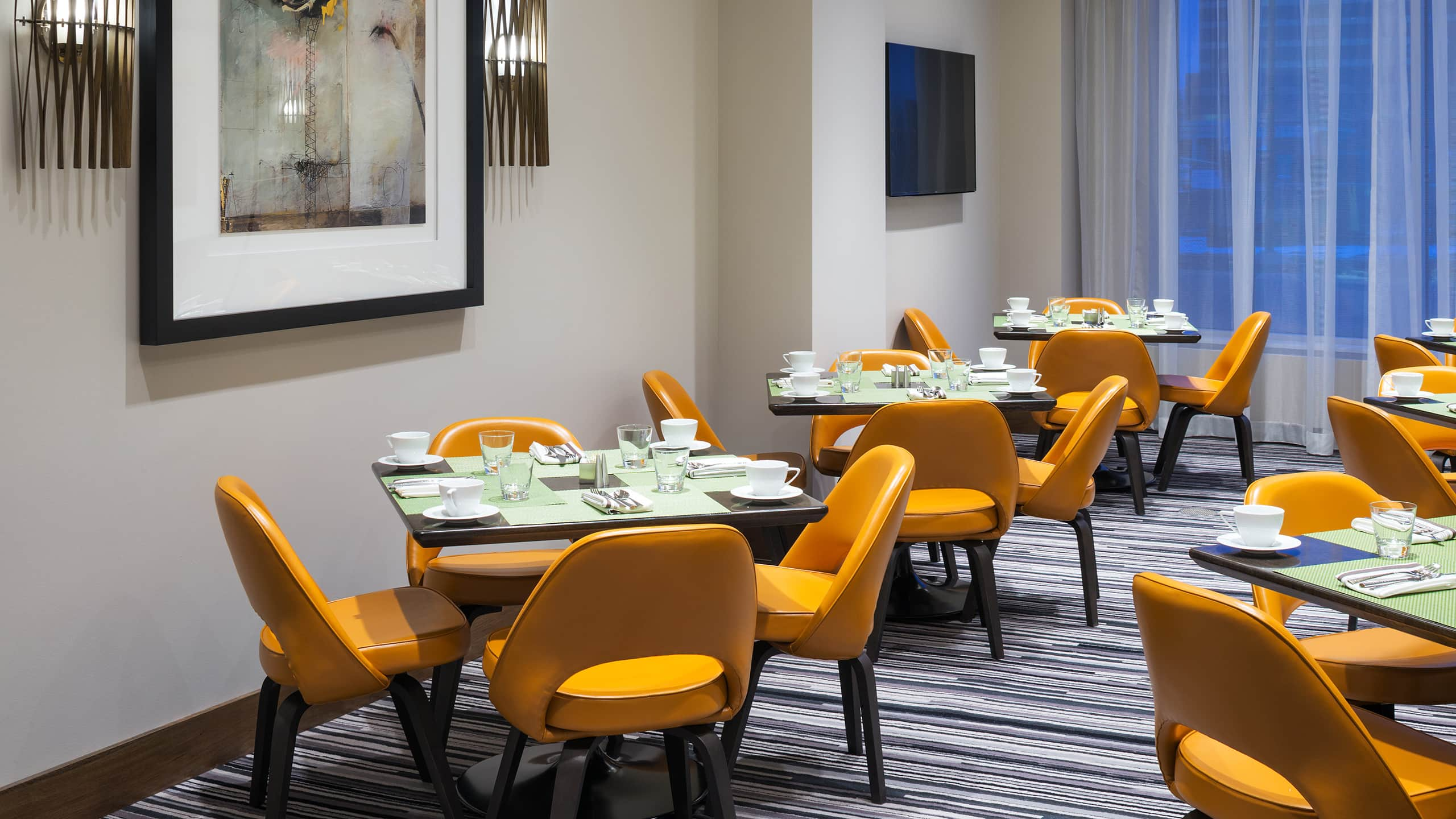 Private Dining
The Hyatt Regency Bloomington-Minneapolis Private Dining Room is the perfect setting for a working lunch, private dinner or intimate brunch, seating for up to 28. We offer an easy prix fixe menu or our chef can create something unique for you and your guests. Ideal for small parties and social celebrations, our private dining room is located adjacent to Urbana Craeft Kitchen & Market. Enjoy elevated cuisine in a casually elegant setting, perfect for any significant occasion. Our chef and catering planners are happy to customize a menu just for you to ensure that everyone in your party is satisfied. Contact us for more information and to reserve your private space.
Contact Information
Email: MSPRB-Restaurant@hyatt.com
3200 East 81st Street, Bloomington, Minnesota 55425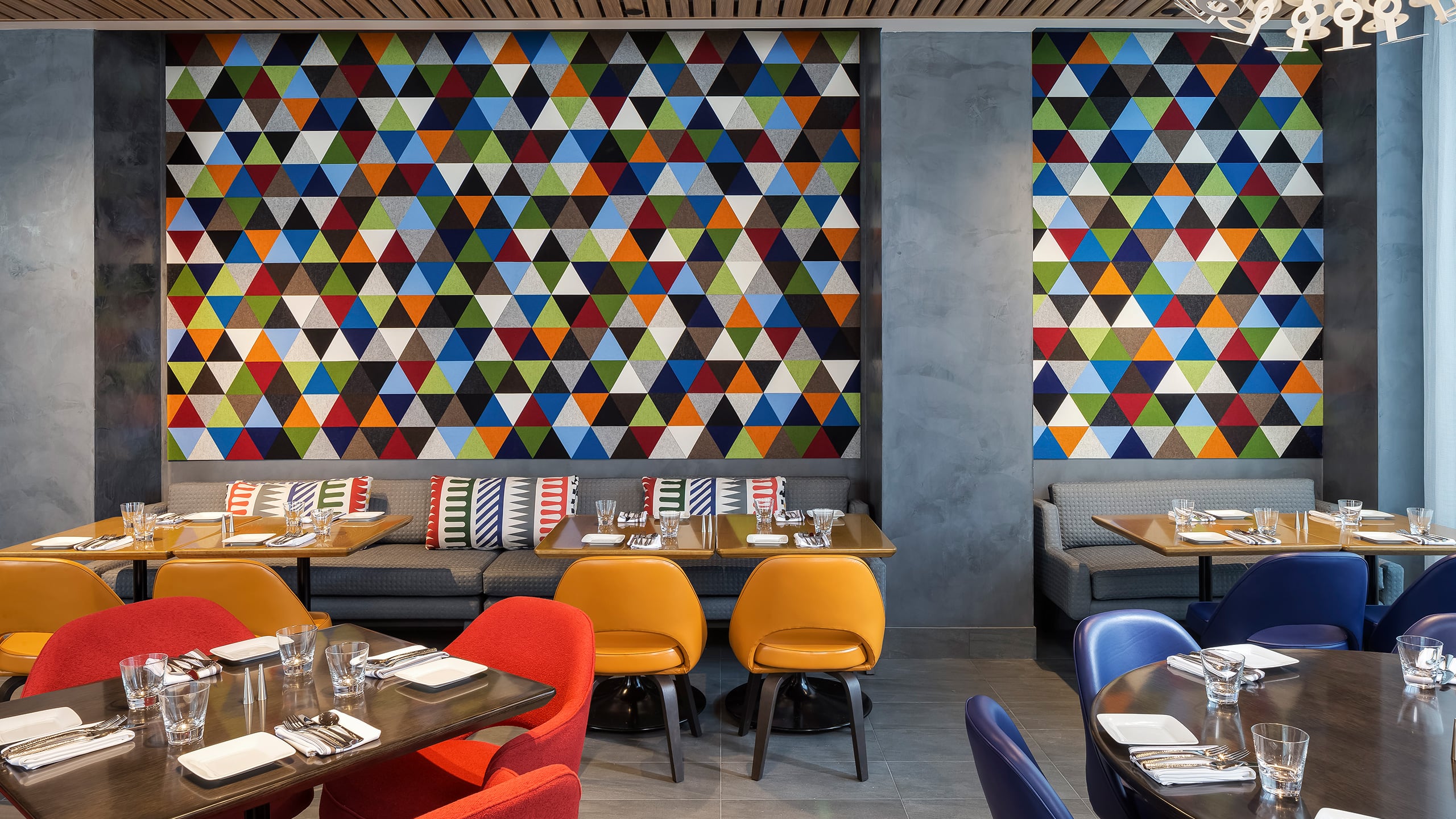 Urbana Craeft Kitchen
Proudly serving locally sourced ingredients, seasonally grown at on-site gardens, Urbana Craeft Kitchen & Market is unlike any other hotel restaurant in Bloomington. Our seasonal menu highlights our locale with Minnesota-inspired entrees like steak, walleye and game, as well as vegetarian options. Bringing a bit of urban vibe to the rural lifestyle, we offer a stylish setting and social vibe with patio seating. Staffed with passionate food-loving employees, at Urbana Craeft Kitchen & Market, you'll never have to settle for anything less than great food while traveling. Urbana Craeft Kitchen Dinner menu is available to go Tuesday through Saturday from 4:00 pm - 10:00 pm.
Tue - Sat
4:00 PM - 10:00 PM
Contact Information
Email: MSPRB-Restaurant@hyatt.com
3200 East 81st Street, Bloomington, Minnesota 55425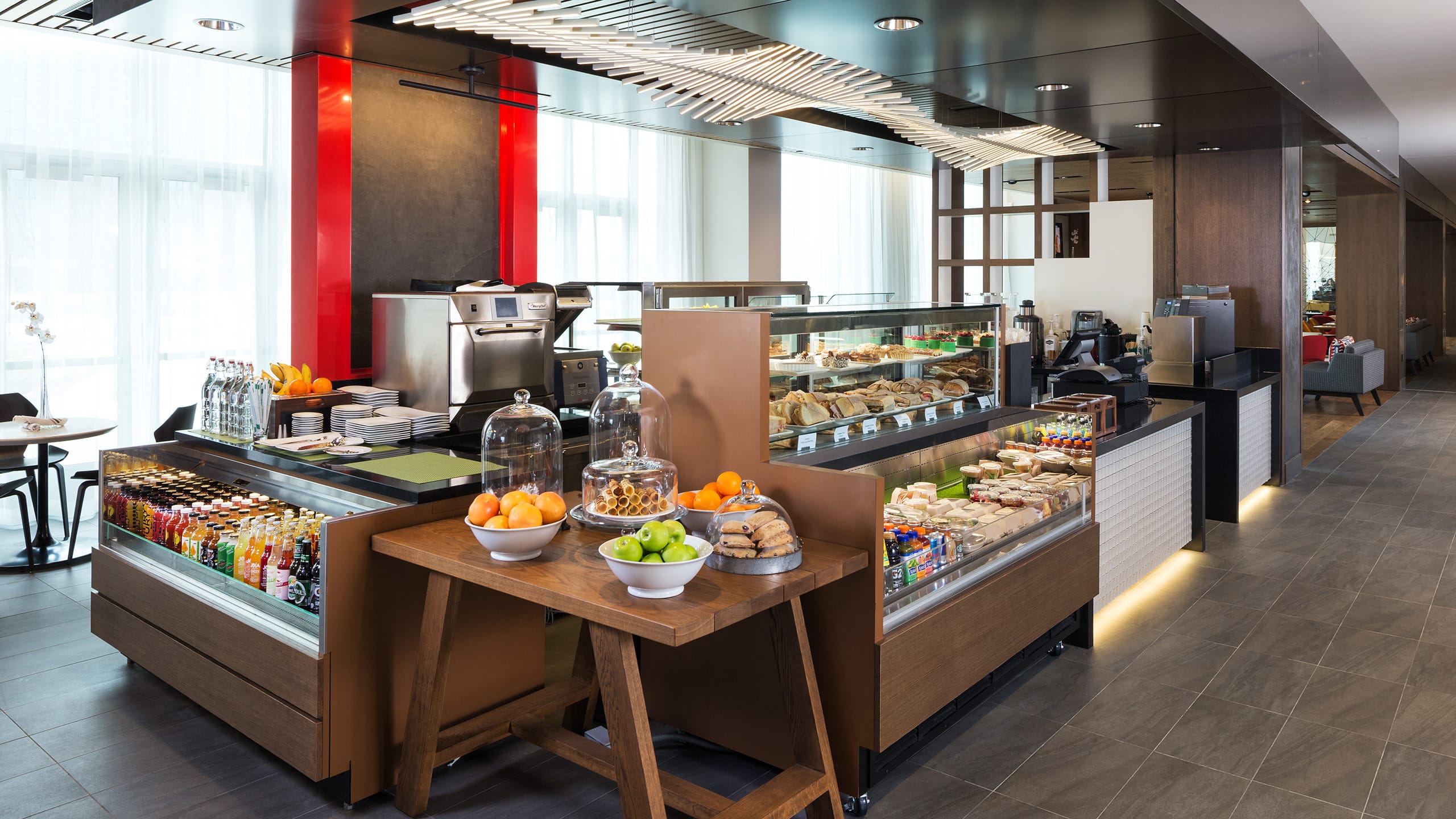 The Market
Designed for efficiency, The Market is for guests on the run who don't want to sacrifice quality for convenience. Offering a unique menu of seasonal favorites, The Market is an elevated deli-style concept where you can get your favorite Starbucks coffee, Tazo tea, or a locally inspired snack to get you through the day. Grab and go, and made to order hot breakfast, a variety of baked goods, fresh fruits, yogurts, and bagels, as well as a variety of gourmet coffee beverages are served Monday through Friday 6:00am -10:00am and Saturday and Sunday 7:00am - 11:00am. Grab and go, and made to order hot lunch items, gourmet salads, sandwiches and customizable lunch bowls served Tuesday through Friday, from 11:00am - 3:30pm.
Berakfast
Mon - Fri
6:00 AM - 10:00 AM
Sat & Sun
7:00 AM - 11:00 AM
Lunch
Tue - Sat
11:00 AM - 3:30 PM
Contact Information
3200 East 81st Street, Bloomington, Minnesota 55425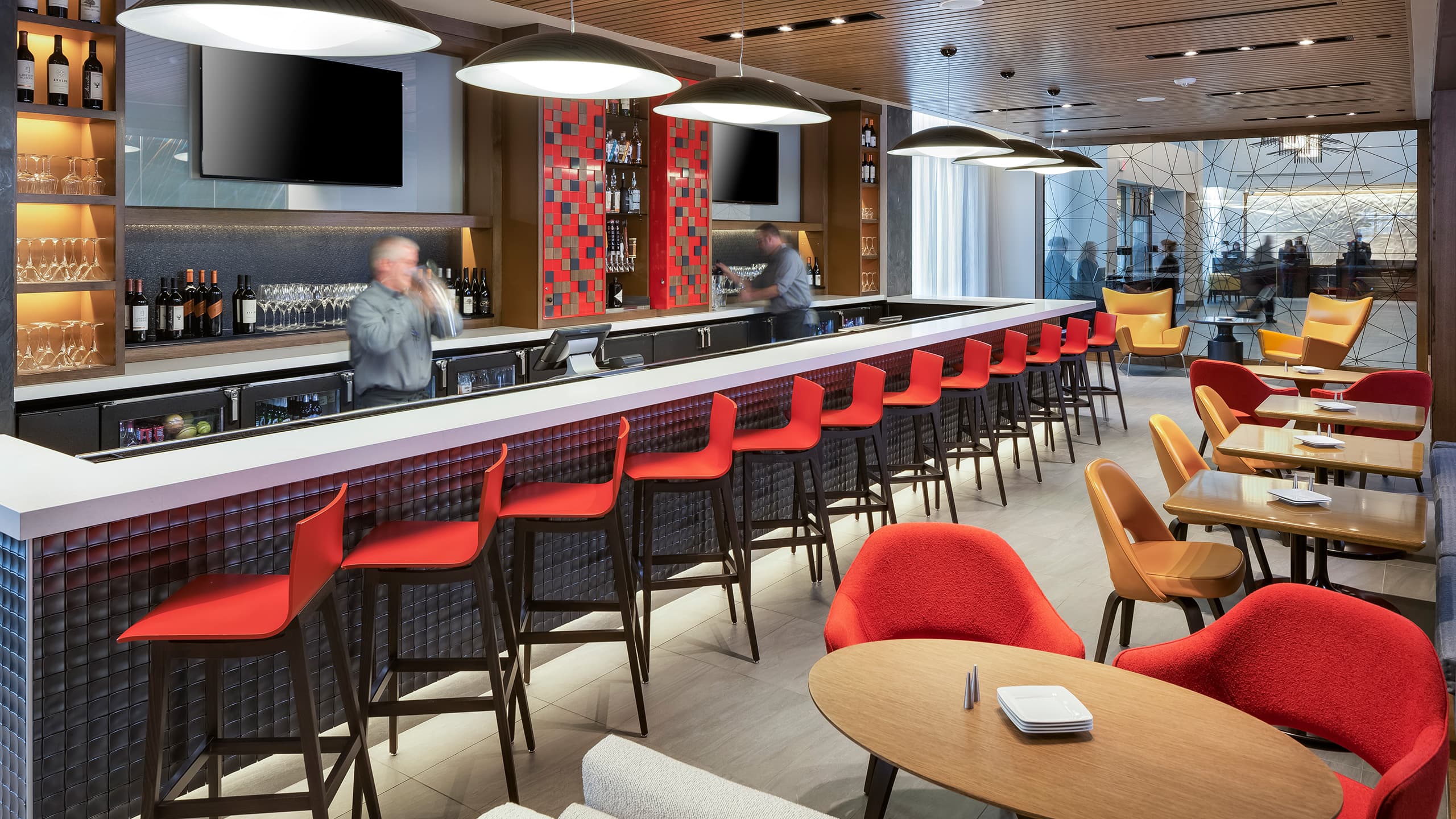 Bar Urbana
After a long day shopping at Mall of America or exploring the sites and sounds of Bloomington, nothing beats a cold beer or craft cocktail. Bar Urbana offers guests a casually elegant ambiance, an inviting vibe, and a unique selection of drinks and delicious food. Our creative menu includes a variety of small, shareable plates, which are perfect for splitting with colleagues after a long day of meetings. Email: MSPRB-Restaurant@hyatt.com
Mon - Sun
4:00 PM - 11:00 PM
Food Service
Mon - Sun
4:00 PM - 10:00 PM
Contact Information
Email: MSPRB-Restaurant@hyatt.com
3200 East 81st Street, Bloomington, Minnesota 55425