Retreat to a Monterey Bay Hotel Icon
Nestled in the Monterey pines on 22 secluded acres and minutes from the scenic wonders of the Central Coast, Hyatt Regency Monterey Hotel & Spa on Del Monte Golf Course inspires wonder and discovery. Indulge in unique experiences at our resort and along the iconic Monterey Peninsula, surrounded by rugged, natural beauty and endless adventures.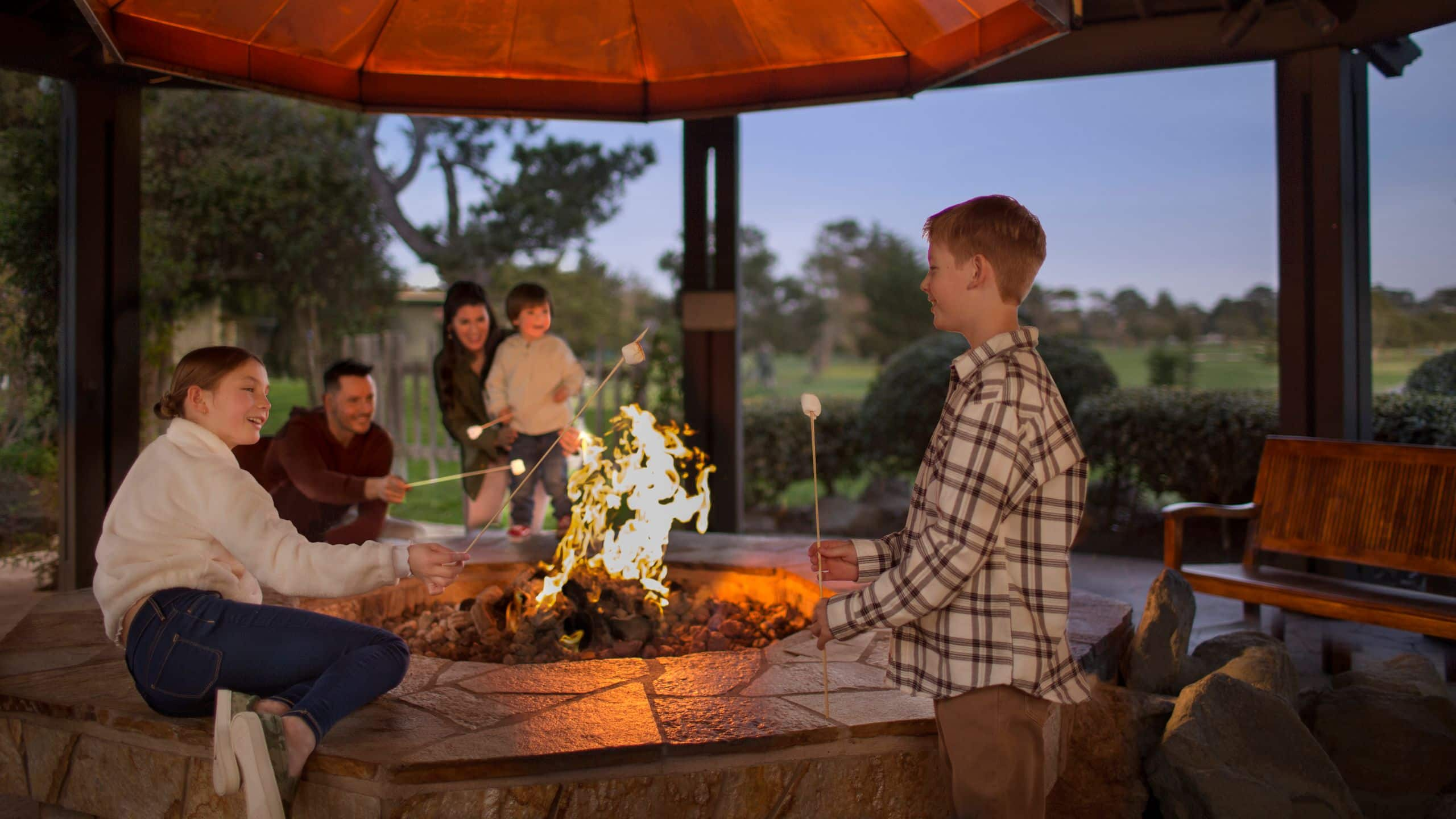 Rooms & Suites
Layered in light and California style, the 560 rooms and suites at Hyatt Regency Monterey Hotel & Spa are just the place to retreat after a fun-filled day. Generous picture windows overlook lush cypress and pine trees, while calm ocean hues, plush linens and modern furnishings create the ideal haven—all inspired by Monterey's natural rugged landscape. Sumptuous and secluded—this is what serenity feels like.
Dining
Just the place for a delicious perk-up. Grab your favorite Starbucks drink, a freshly pressed juice or a locally baked pastry to fuel your day's adventures. Or pick up one-of-a-kind items that you'll only find in our beautiful stretch of California, from honey harvested in Carmel Valley to rich pinots from grapes grown on the rolling hills of the Salinas Valley.
Meetings & Wedding
Meetings & Events
Productivity, meet play. From boardrooms to ballrooms to outdoor breakout areas, Hyatt Regency Monterey's 40,000 square feet of indoor and outdoor spaces bursts with possibilities. After the meetings, fun awaits from the firepits to the fairways.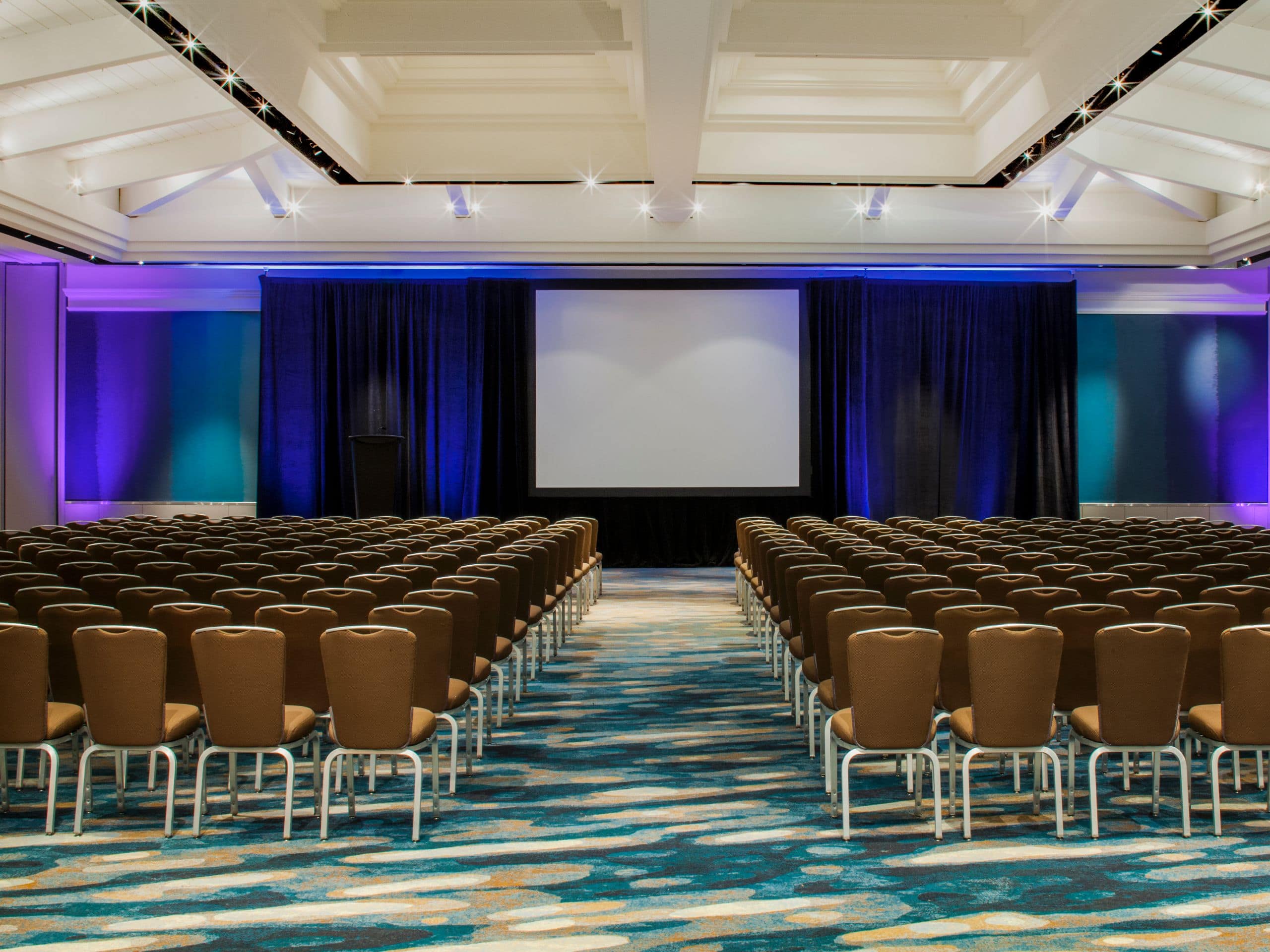 Weddings & Celebrations
A verdant landscape of Monterey pine and cypress presents the perfect backdrop to say, "I do." Gorgeous wedding venues abound at our hotel. Exchange vows in the Garden Terrace and dance the night away in a shimmery ballroom—this is how your next chapter begins on California's Central Coast.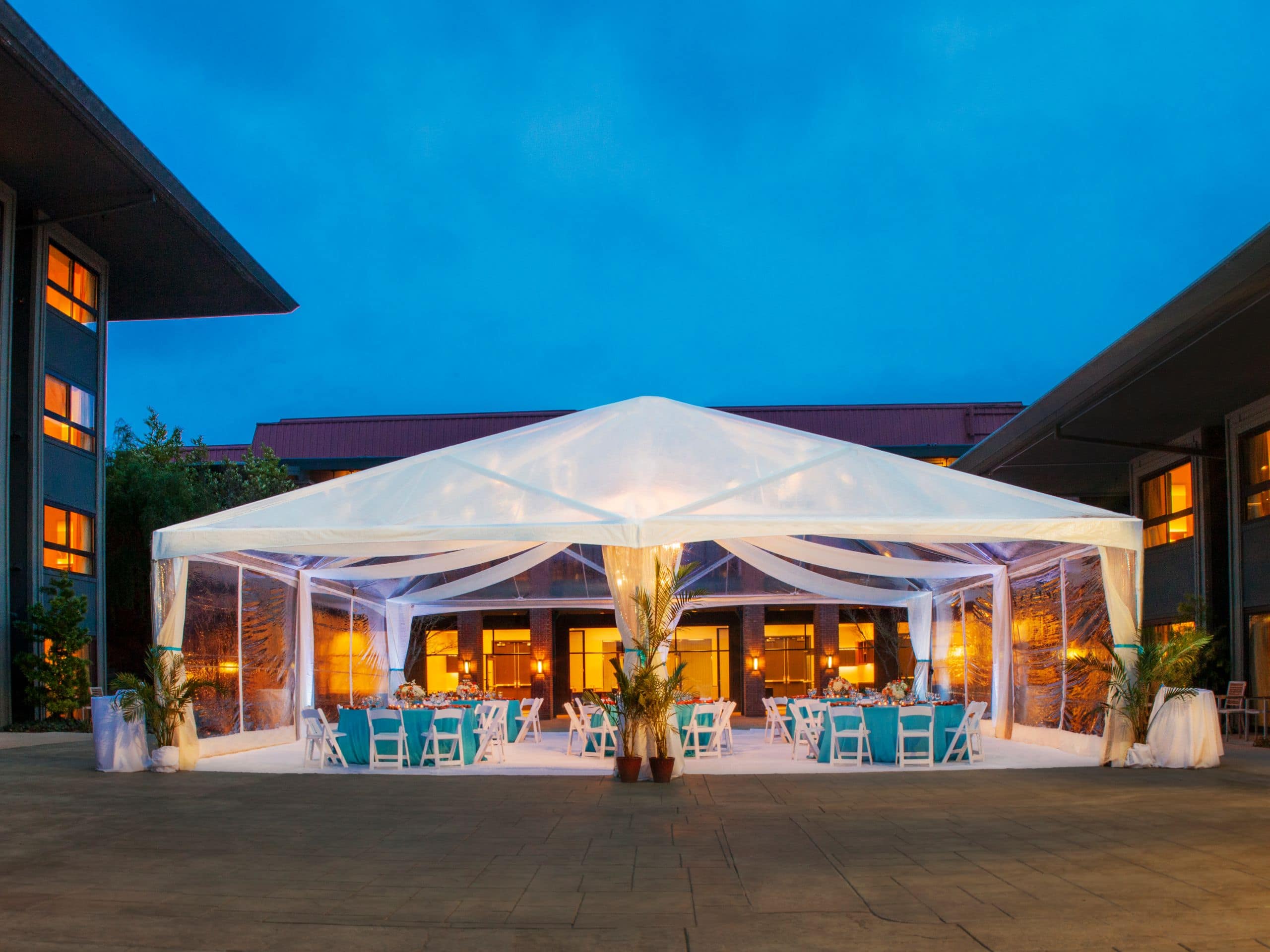 Electric Vehicle Charging
We Are Pet Friendly
Adventures aren't quite the same without your furry friends. Get your dog's tail wagging at our Monterey pet-friendly hotel. Fee for 30 or more nights will be assessed at the hotel's discretion.
Pet Fees
Up to six nights
$100 / 1 STAY
+ $100 Seven to 30 nights (Additional deep cleaning fee)
Weight Limits
Individual pet weight limit:  50 Pounds
Combined pets weight limit: 75 Pounds
Maximum number of pets is 2.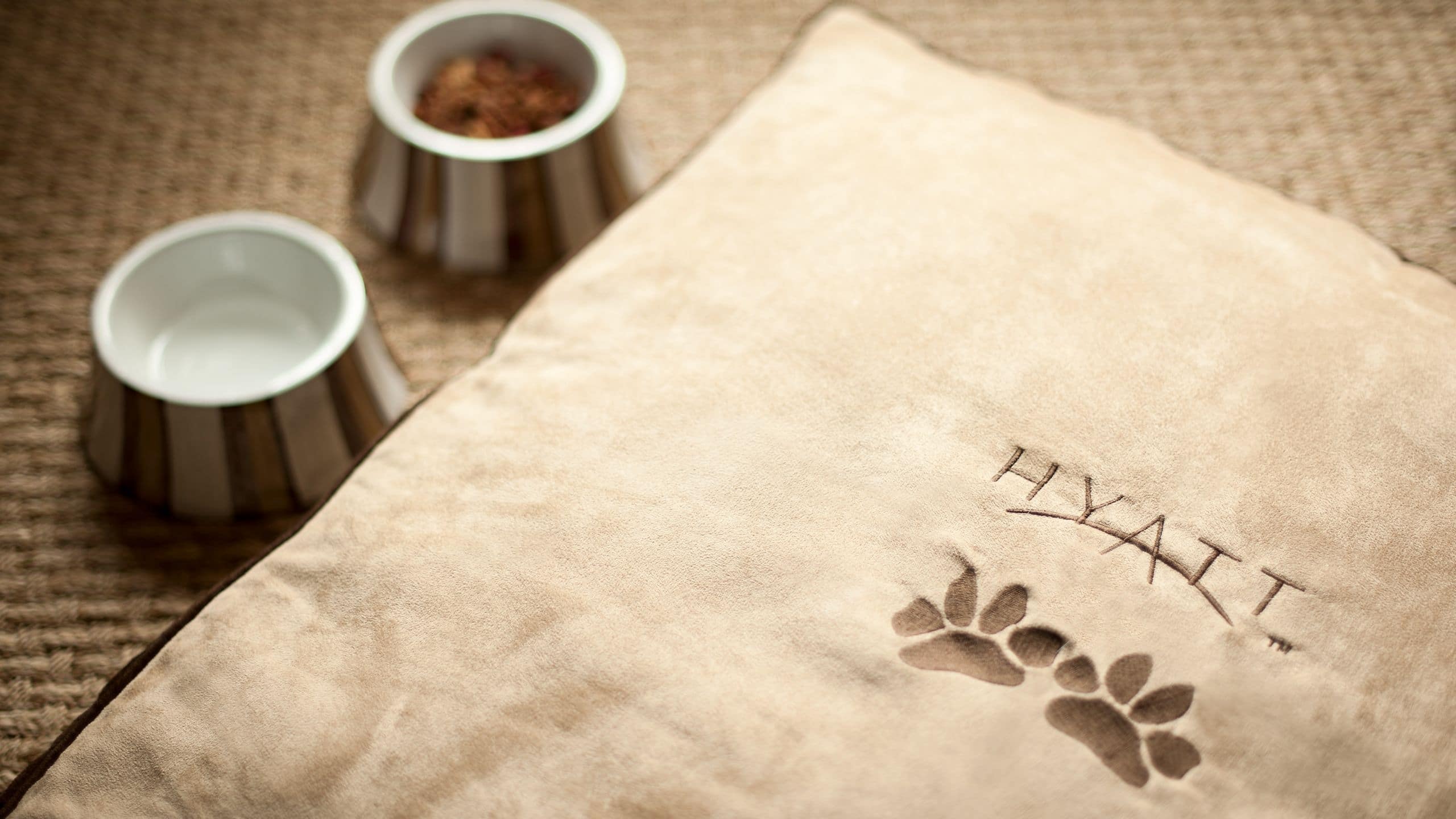 Resort Fee
A daily destination/resort fee of $29 plus tax (subject to change) is applied to each room of your stay in order to provide services and amenities which enhance the guest experience.
Accessibility at Our Hotel
We are committed to providing equal access and opportunity for individuals with disabilities. The features also make this hotel more accessible for older individuals with changing abilities to ensure a seamless experience. Our overall goal is to improve usability throughout the hotel for all guests.
Things To Do
Whether you're staying at the resort or are an avid golfer looking for your next round, Hyatt Regency Monterey Hotel and Spa on Del Monte Golf Course is the start of your next adventure. Our hotel is ideally located near Carmel Valley wineries, the iconic Monterey Peninsula and the forests and mountains of nearby state parks.
Pebble Beach Golf Academy
Our Commitment to Care
We're committed to enhanced levels of cleanliness, as we reimagine the hotel experience.
Reviews
The Hyatt Monterey is a great place to stay. The front desk service was outstanding, and the food from the bar was really good. Really, really cool live jazz quartet. The music made the evening memorable.