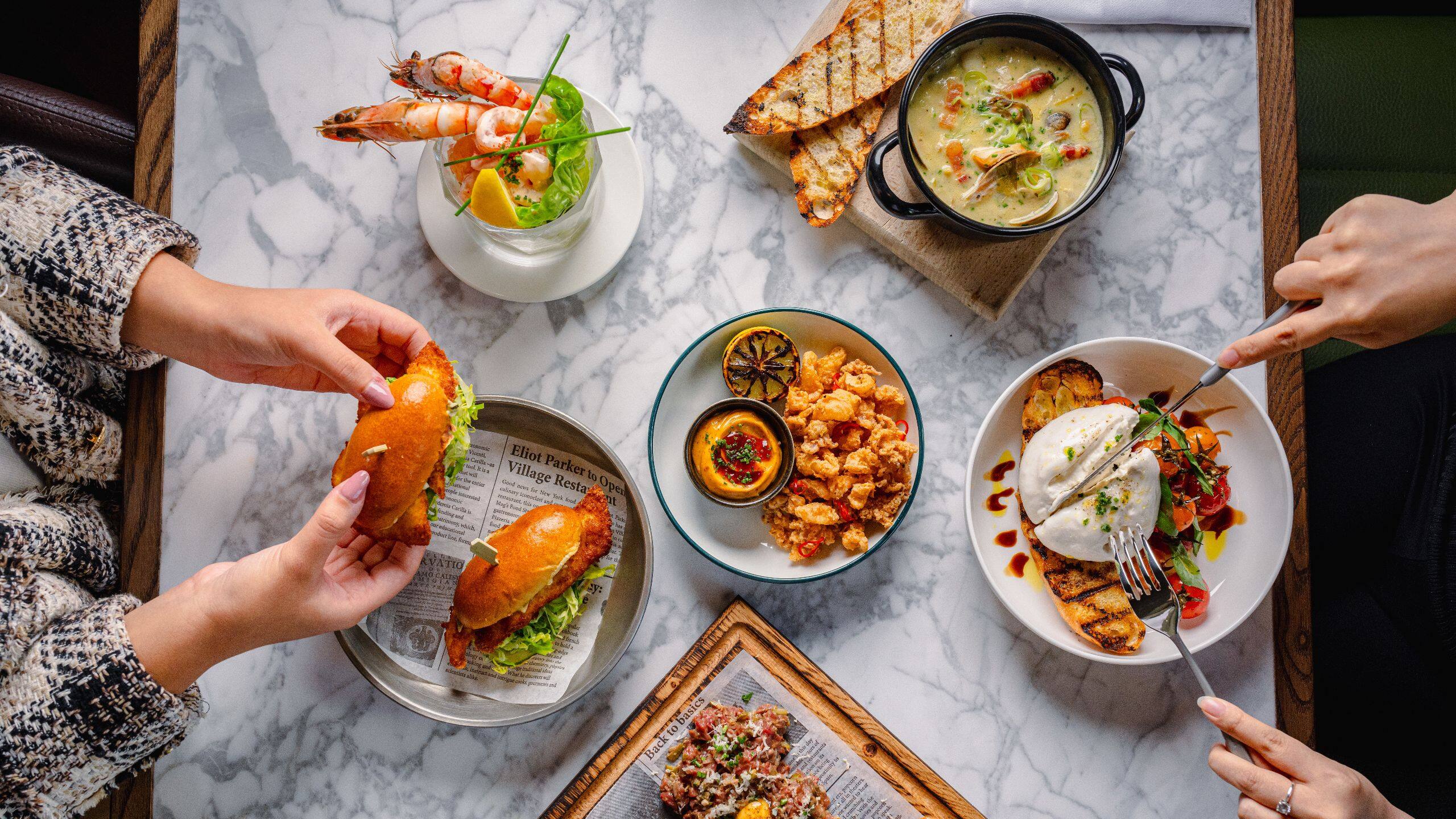 Dining
There is something to suit all dining tastes at Hyatt Regency London Blackfriars. Experience speciality Chinese cuisine at Chinese Cricket Club; relax in style at NYnLON, the New York-style bistro; or unwind with cocktails and light bites at The Leaf and Cane, our Latin American bar with an outdoor terrace.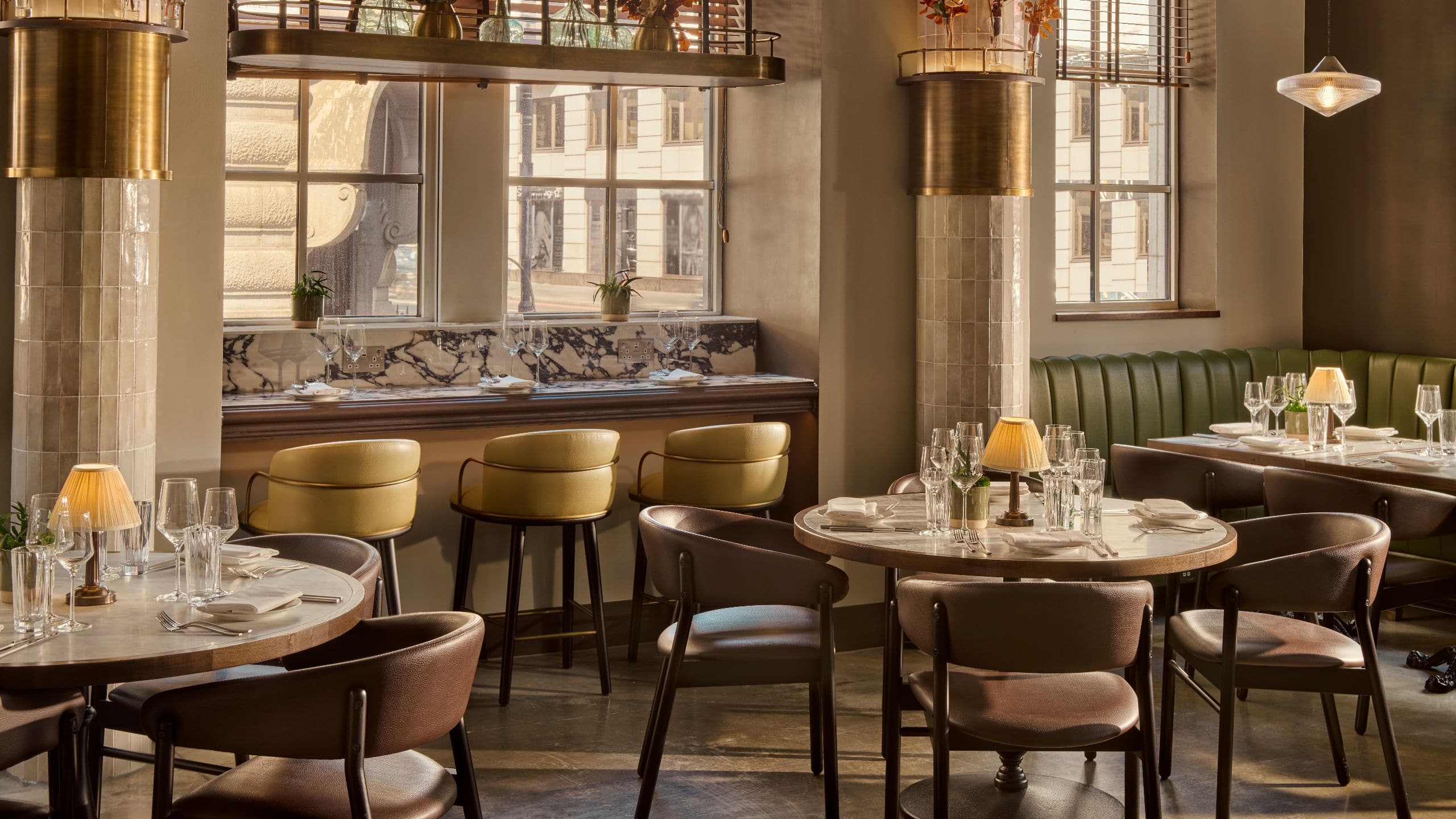 NYnLON
Celebrating the love of New York and London neighbourhood, NYnLON is a local bistro set within an upscale and laid-back design with a healthy bias towards sustainable and natural wines. Discover comfort food recipes inspired by New York and London, with a menu of highly desirable grass-fed; aged prime cuts; grilled shrimp and kale Caesar salad; sweet tea-brined young bobo chicken; a trio of oysters; and bourbon-brined pork porterhouse. Our concept is all about those meaningful moments and food stories told around the table, as we drink a toast to the charm and local traditions rich with the heritage and influences of these two great cities. The restaurant is opening soon.
Mon - Fri
12:00 PM - 12:00 AM
Contact Information
19 New Bridge Street, London, England EC4V 6DB
The Leaf and Cane
No true story starts without inspiration. And for every inspiration, there is a colourful story. Our story is inspired by the larger-than-life tribes of South America that gave the world exotic plants, flavours, upbeat energy and colourful, soulful stories. Every story has a destination, and this hidden gem is the destination for uniquely handcrafted cocktails and an exclusive range of premium rums served in a tropical place opposite London's Blackfriars station. The Leaf and Cane is not only about creative mixology and soulful beats, it's about escaping the city, being with friends and experiencing mixology discovery moments at your own pace, vibe and time. Our guests are the creators of their own journeys and experiences, while our team works with passion, soul and time-served and learned expertise.
Tue - Fri
5:00 PM - 1:00 AM
Contact Information
19 New Bridge Street, London, England EC4V 6DB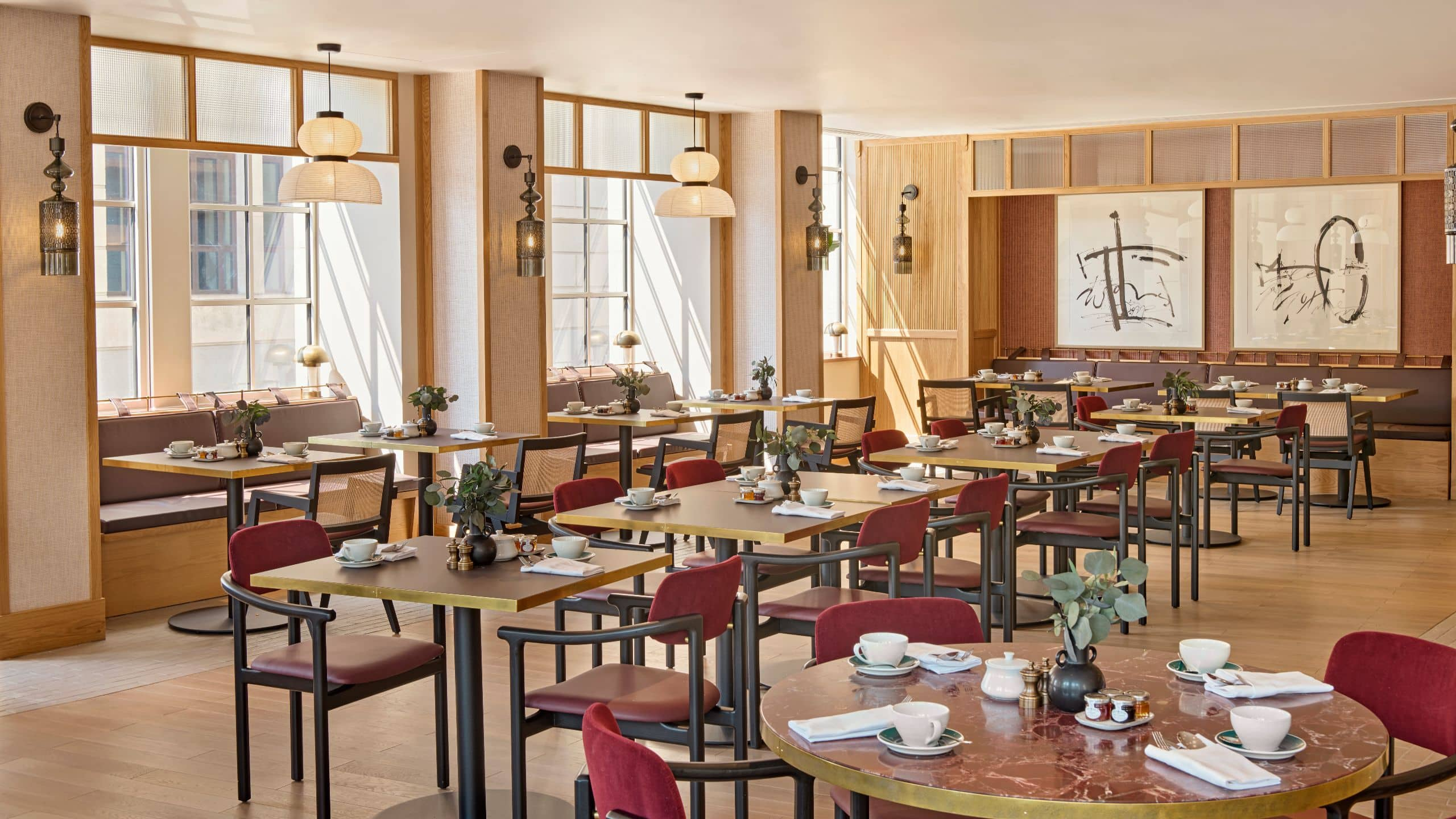 Chinese Cricket Club
At the Chinese Cricket Club, our energized and friendly team takes you on a journey of classic, elevated Chinese cuisines in an elegant and inviting setting. Like all good cooking, we embrace the regions' richness in high quality ingredients, savory flavours, veg-forward offerings with simple and beautiful plating. The restaurant has a way of leaving an imprint in the minds of its discerning and curious guests with an all-occasion dining experience. They leave with a yearning to return for more.
Breakfast
Mon - Fri
6:30 AM - 10:30 AM
Sat & Sun
7:00 AM - 11:00 AM
Lunch
Mon - Sun
12:00 PM - 2:30 PM
Dinner
Mon - Sun
5:30 PM - 10:30 PM
Contact Information
19 New Bridge Street, London, England EC4V 6DB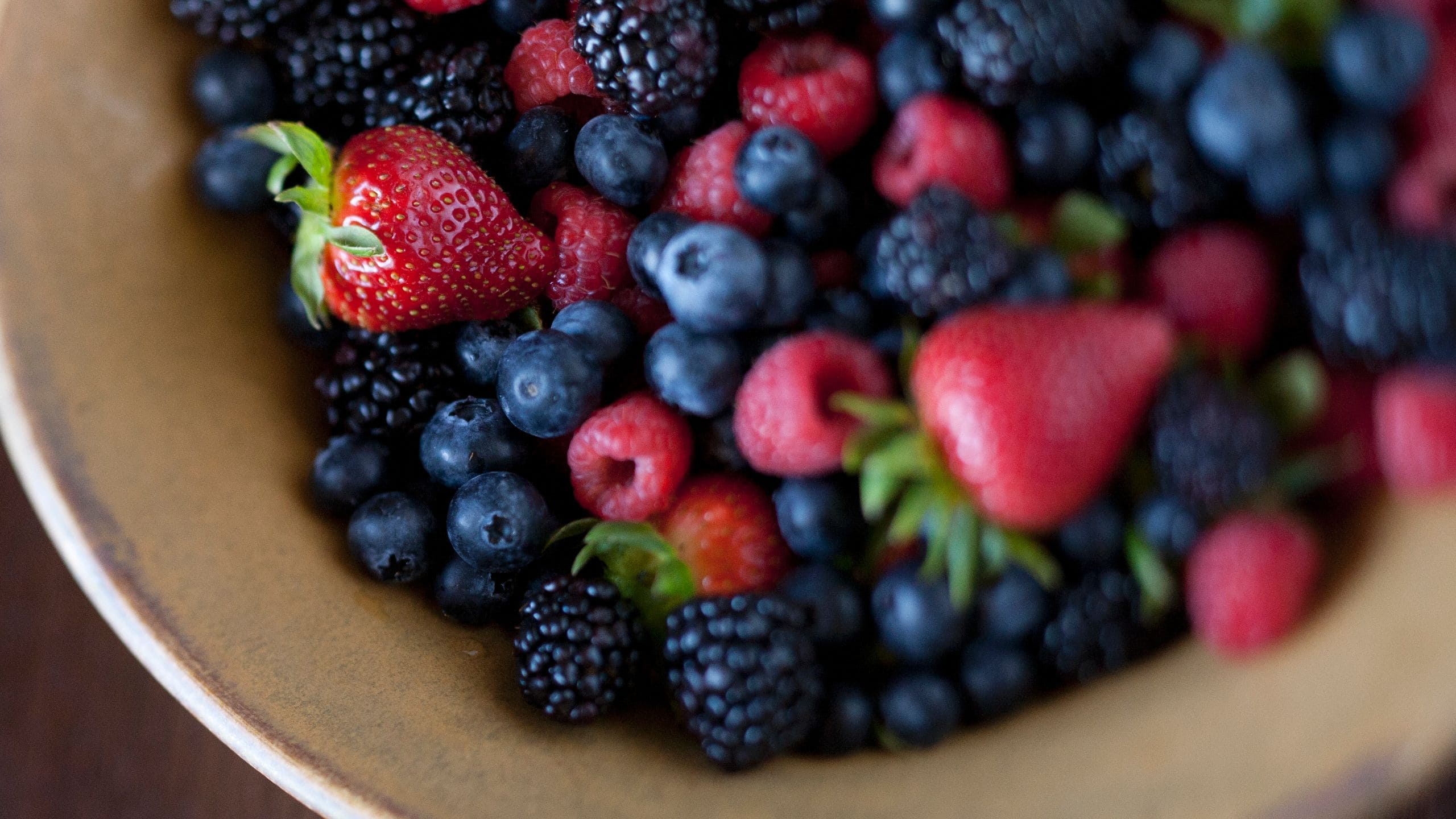 Room Service
Dine with comfort in our rooms and suites. Enjoy a wide selection of food and beverage options from salads to pasta to pizzas.
Contact Information
19 New Bridge Street, London, England EC4V 6DB
City Lounge
A lobby lounge where you can enjoy a comprehensive range of freshly made baked goods, healthy light bites and quality roasted coffee.
Mon - Sun
7:00 AM - 7:00 PM
Contact Information
19 New Bridge Street, London, England EC4V 6DB