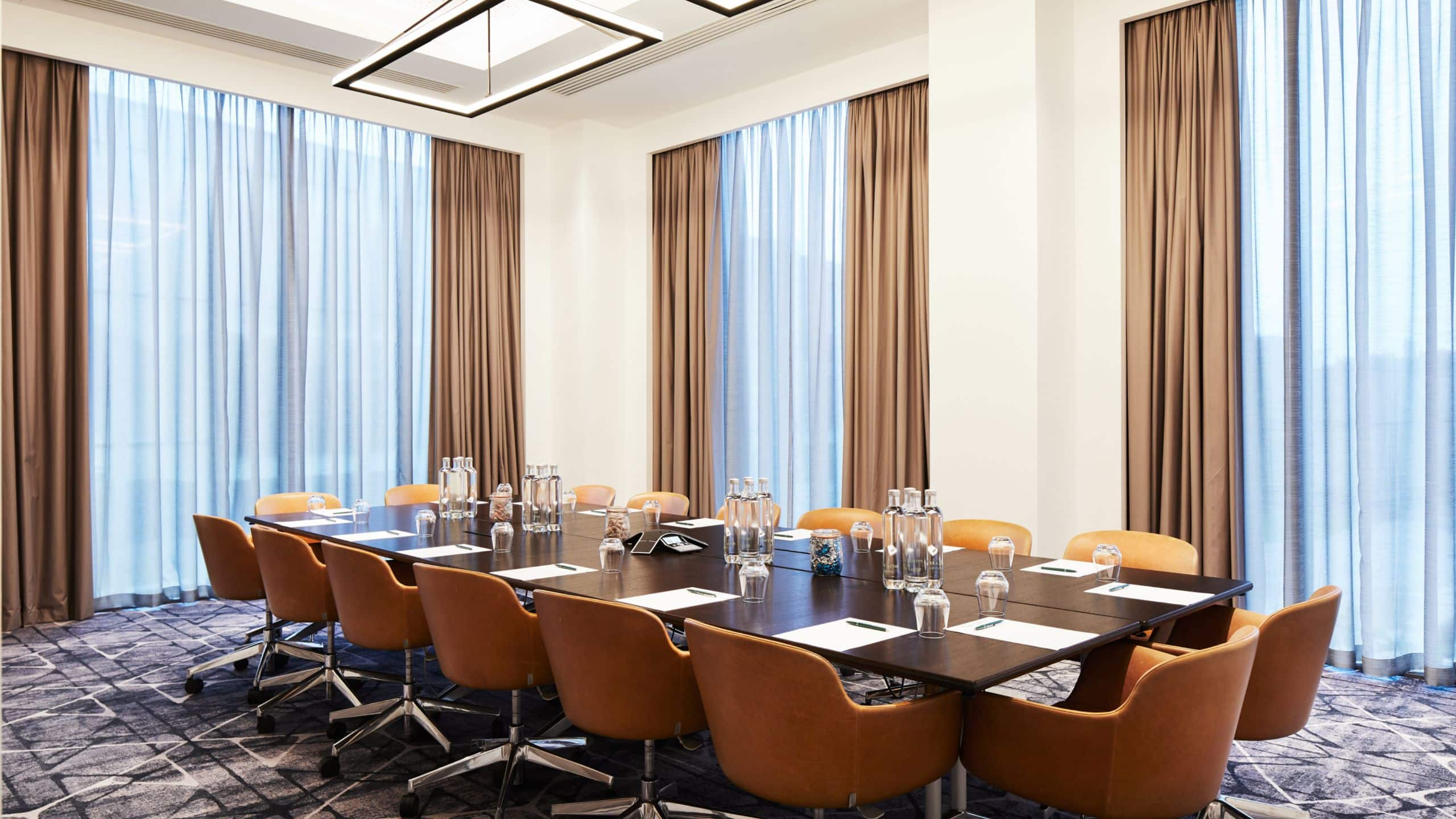 Meetings & Events
Hyatt House offers spectacular views across Manchester and is perfect for that intimate meeting or special occasion reception with friends and colleagues. Should you require a large conference or event space, our sister property, Hyatt Regency, offers a variety of modern, versatile, sophisticated meeting rooms that include the latest audiovisual and communications technology to support a successful boardroom meeting or conference for up to 200 attendees.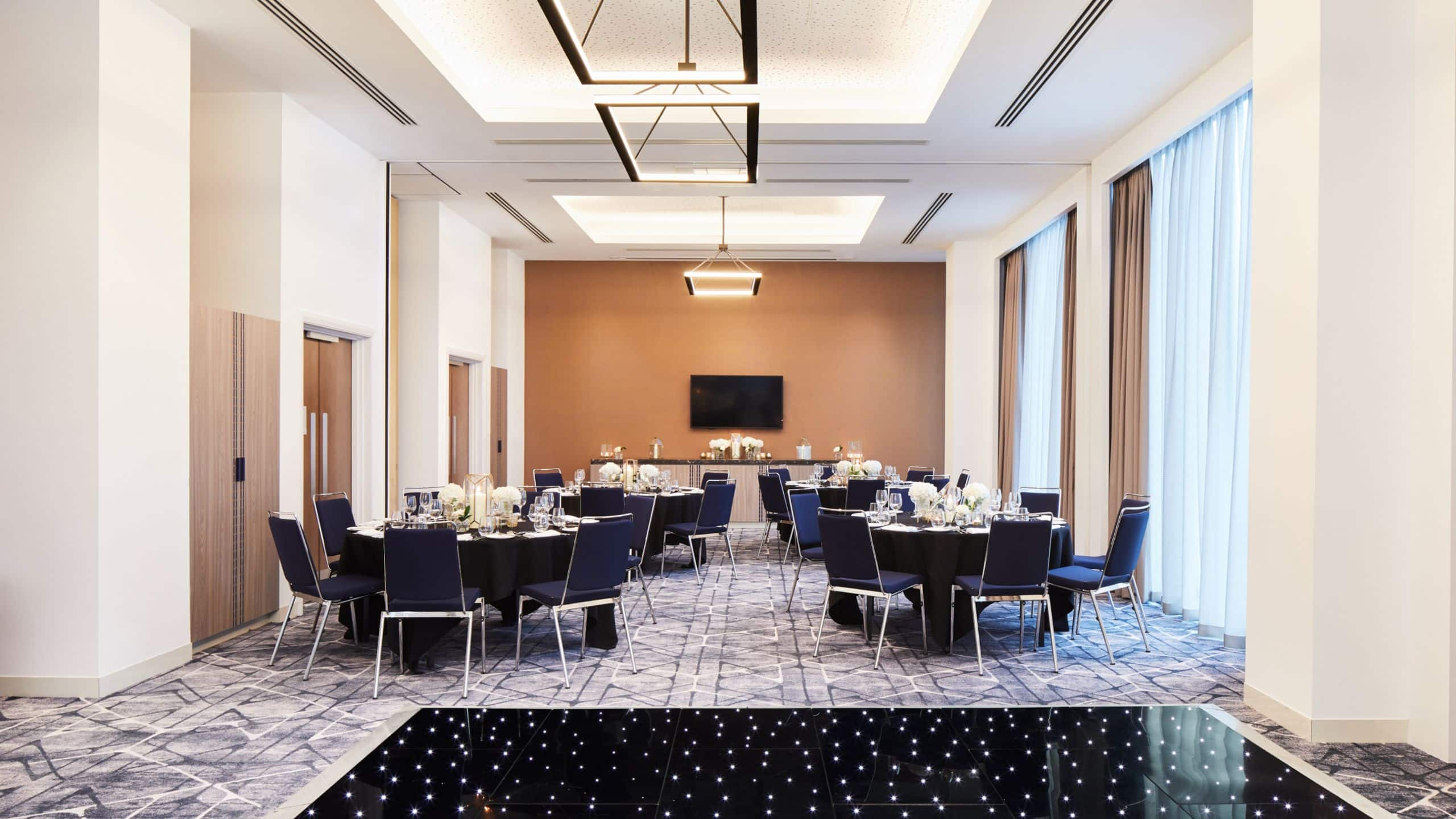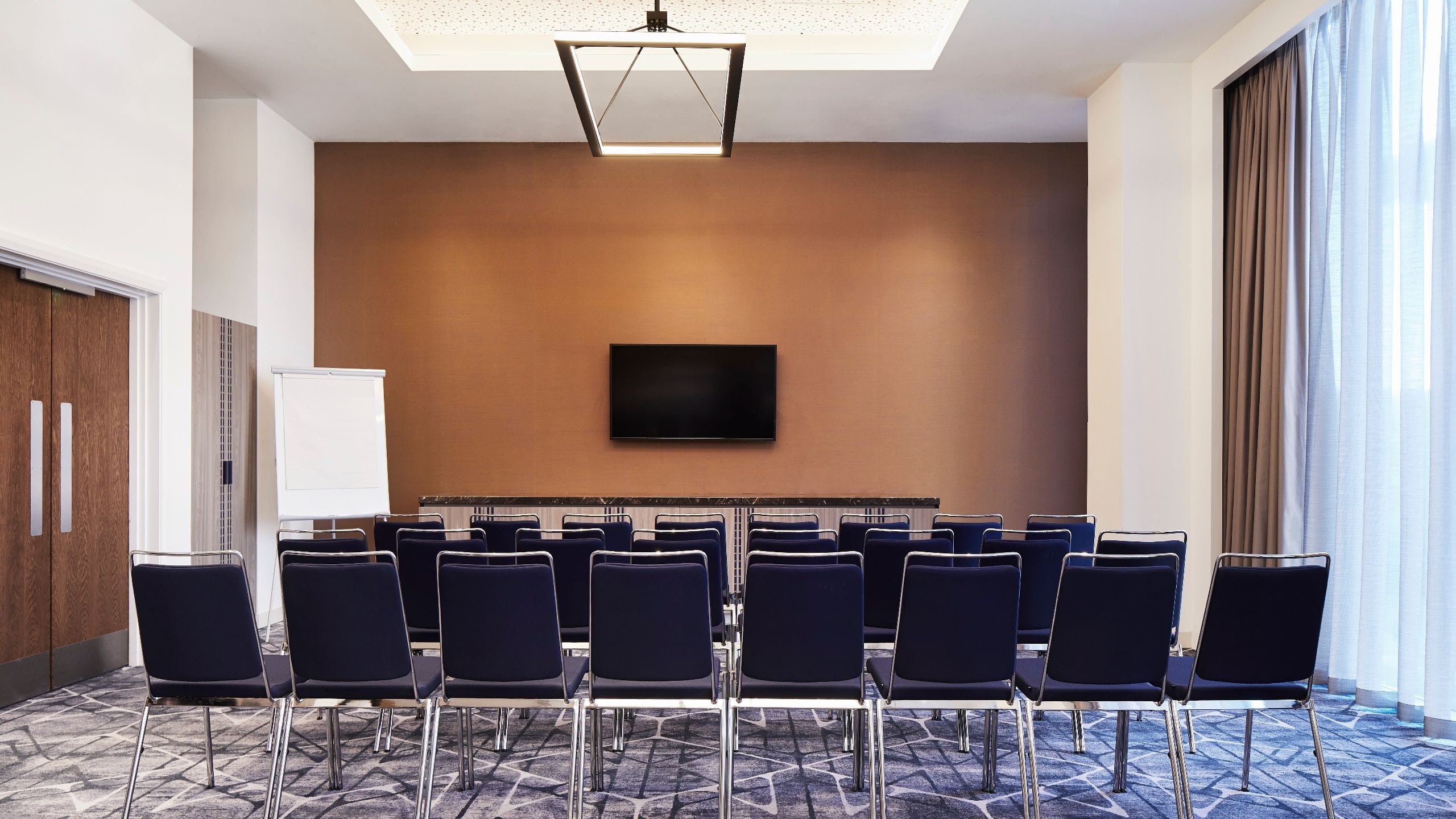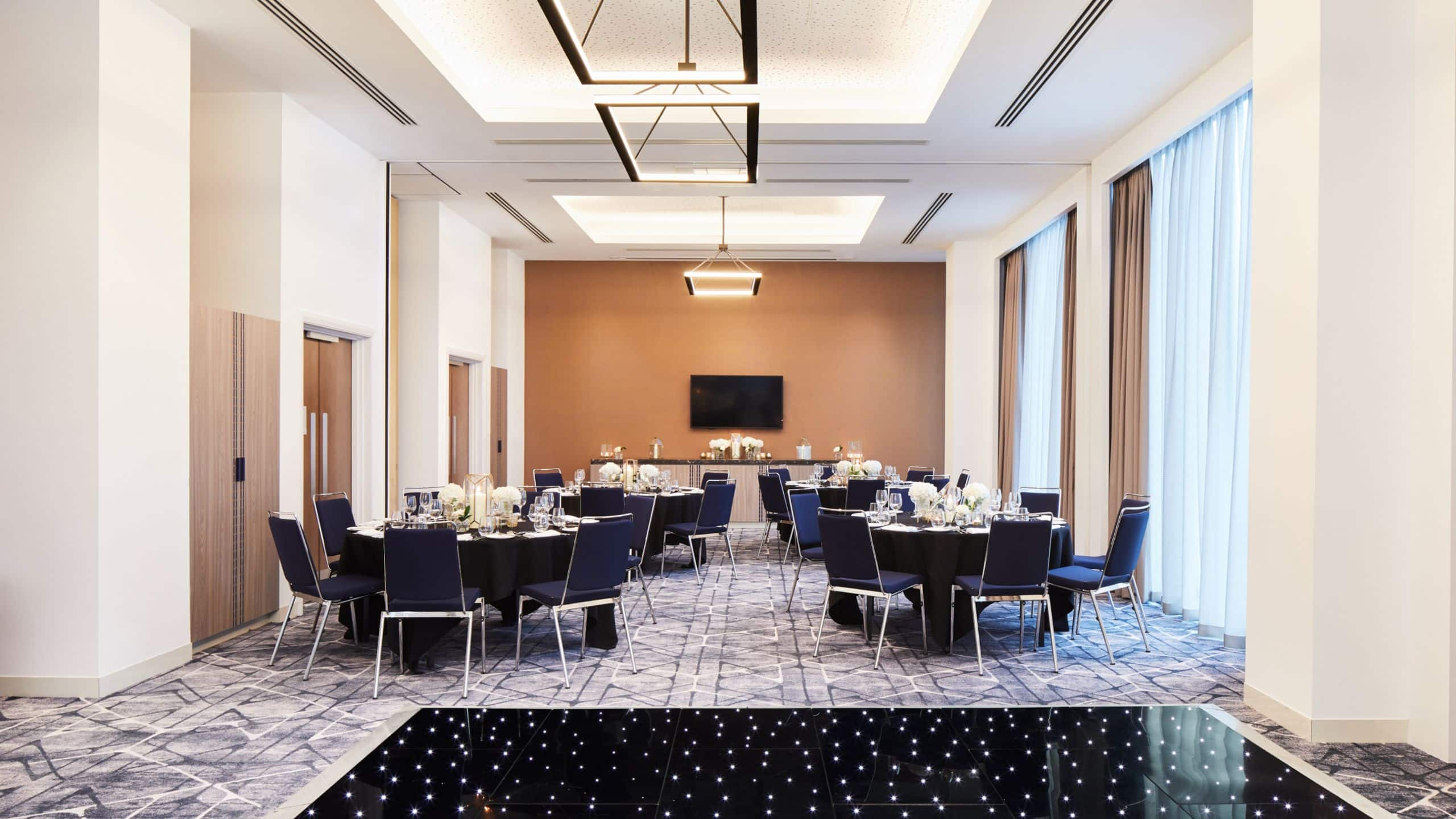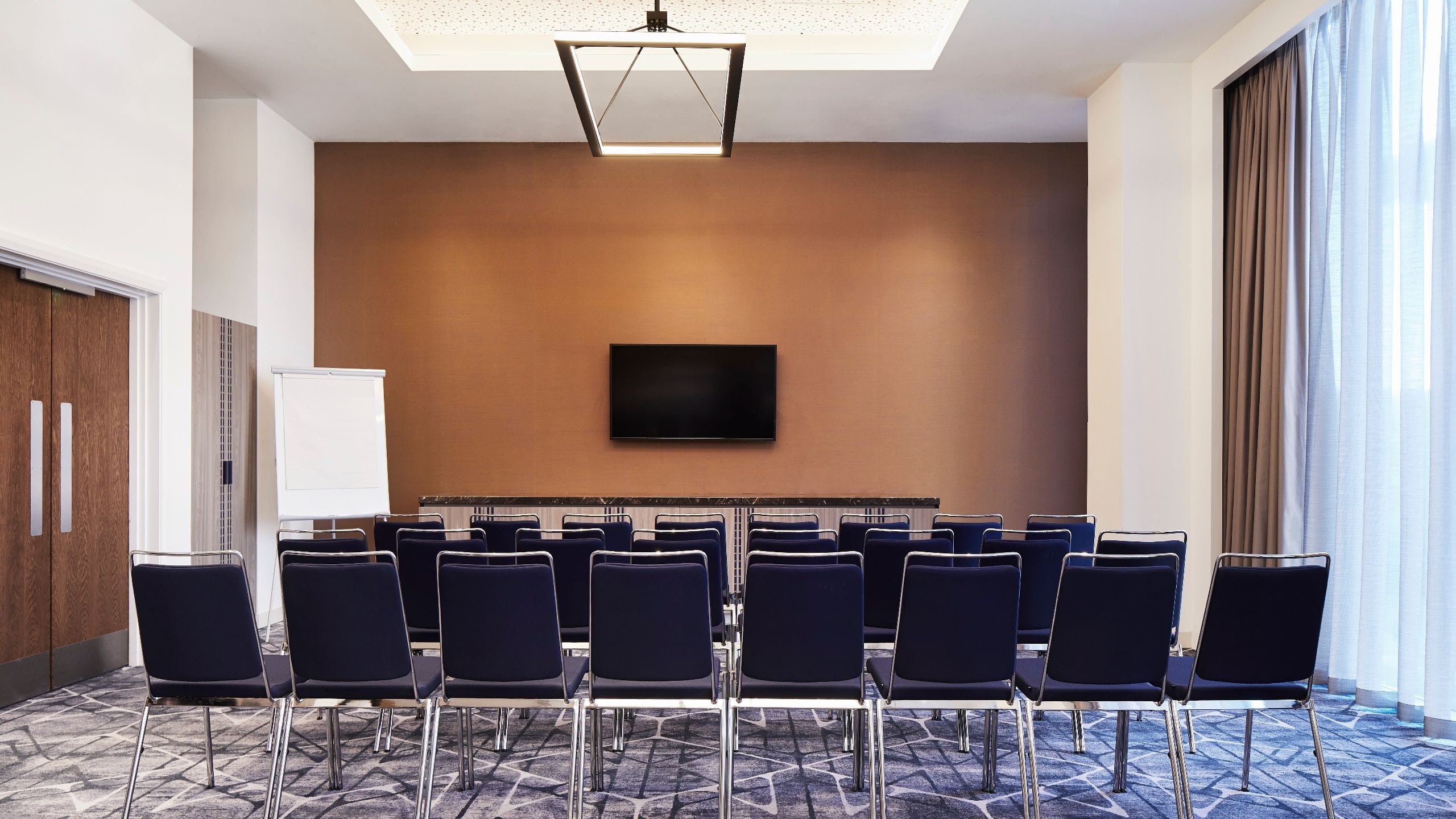 Eddington Room
One of our more intimate spaces this 35.7 sq m room has a 58" wall-mounted screen with wireless control with natural light from floor to ceiling windows against one wall and a 3.6 m high acoustic ceiling. Perfect when you need a room theatre style for 20 or a boardroom or dinner event for 12.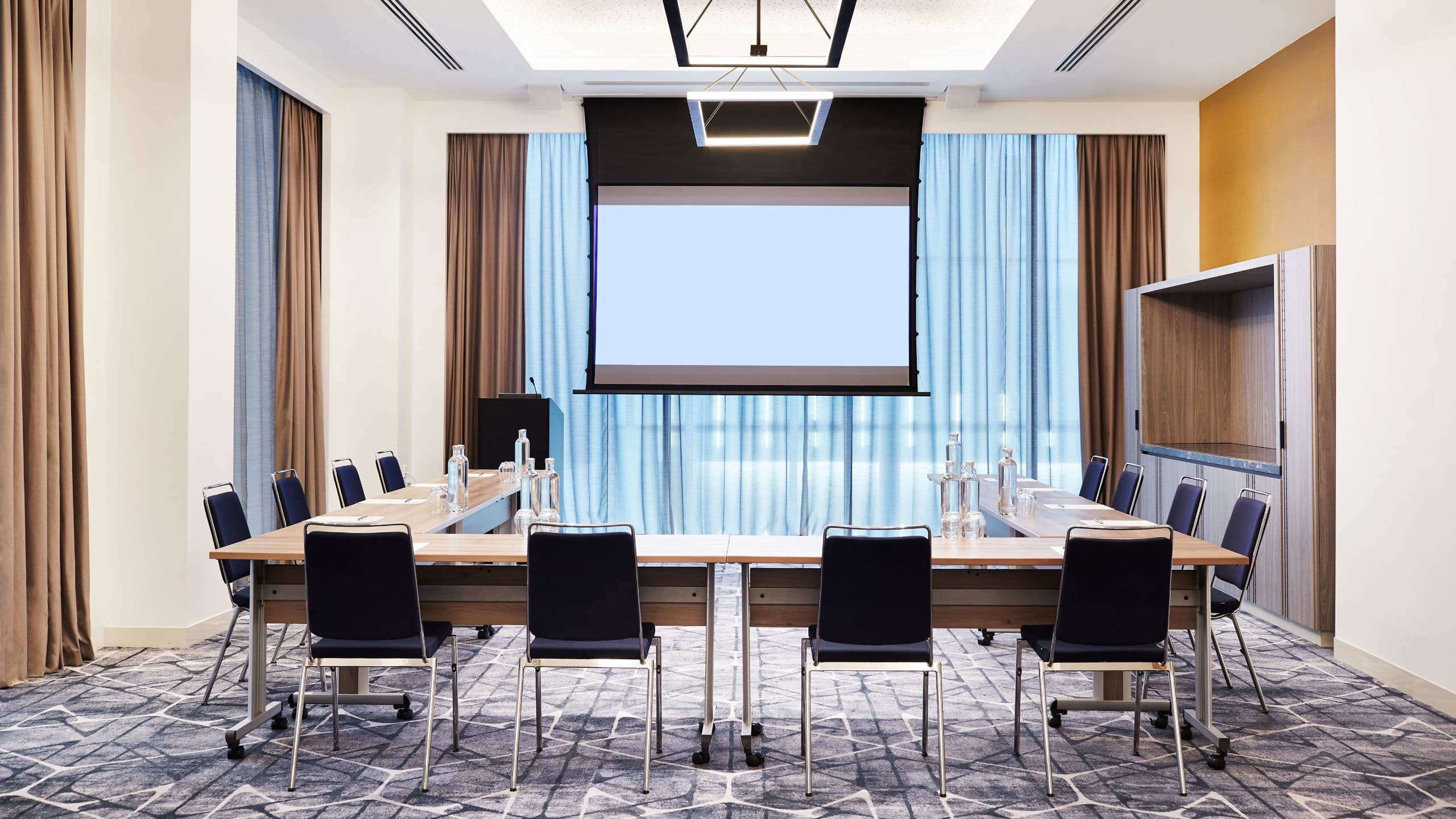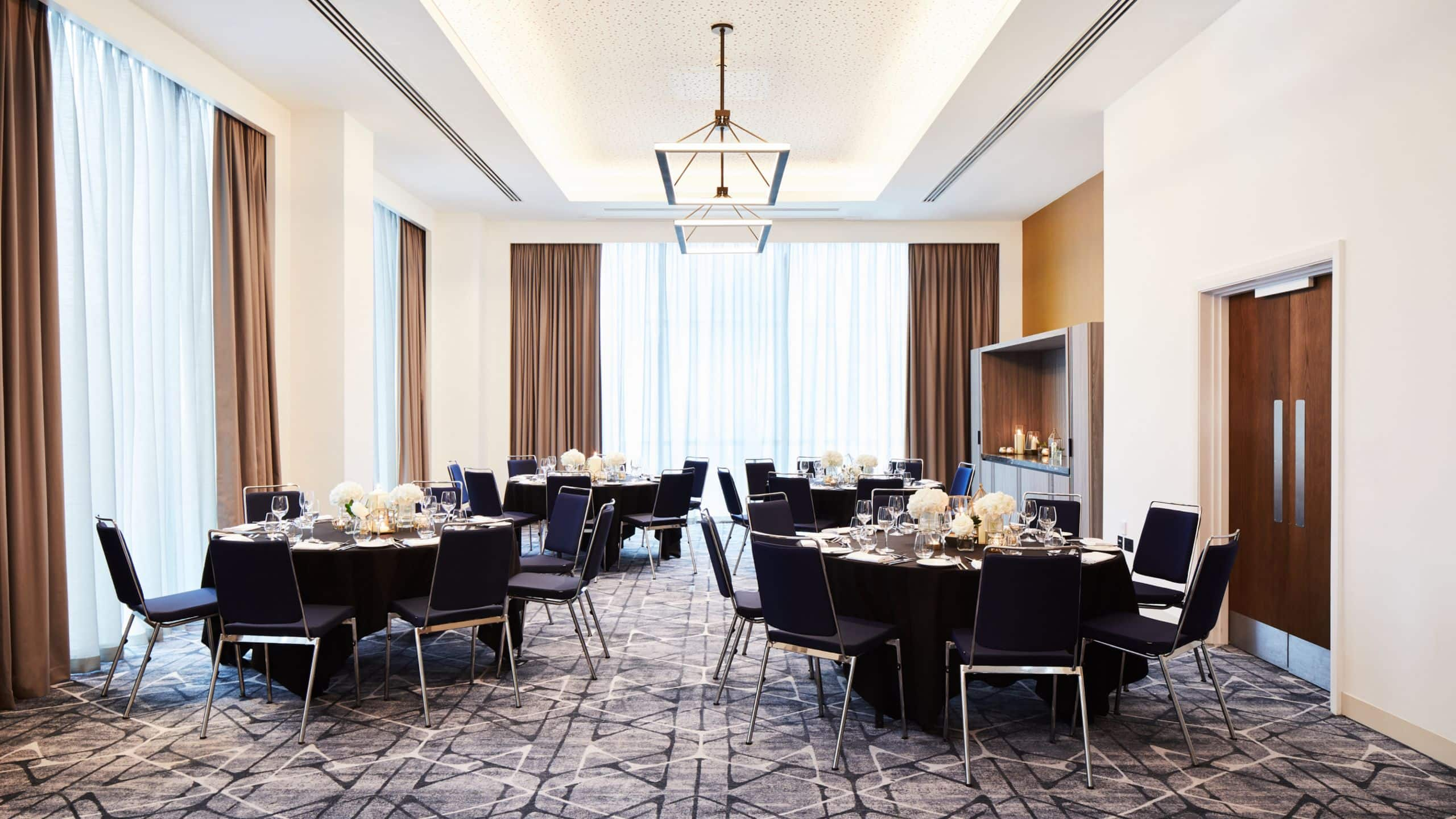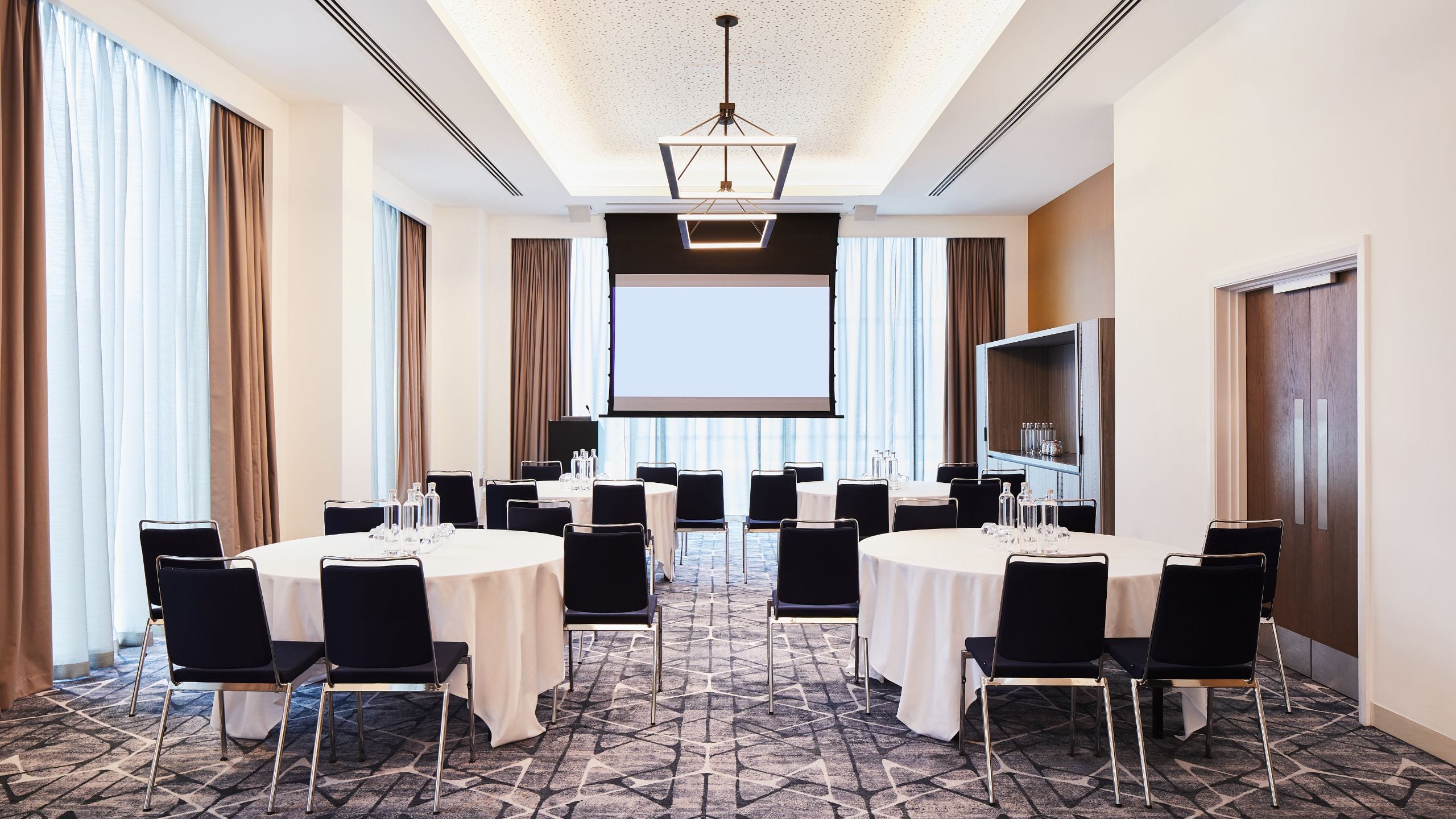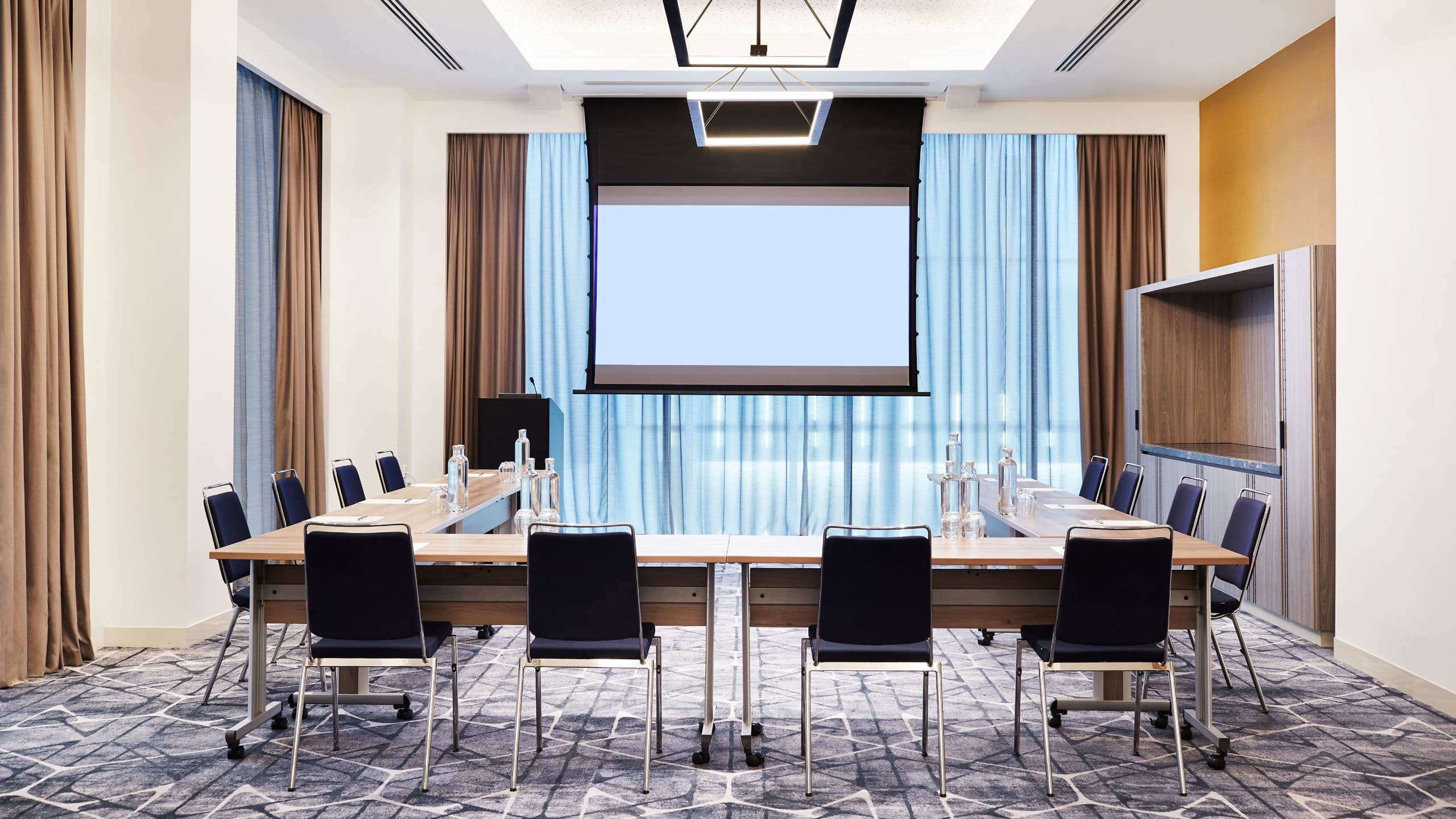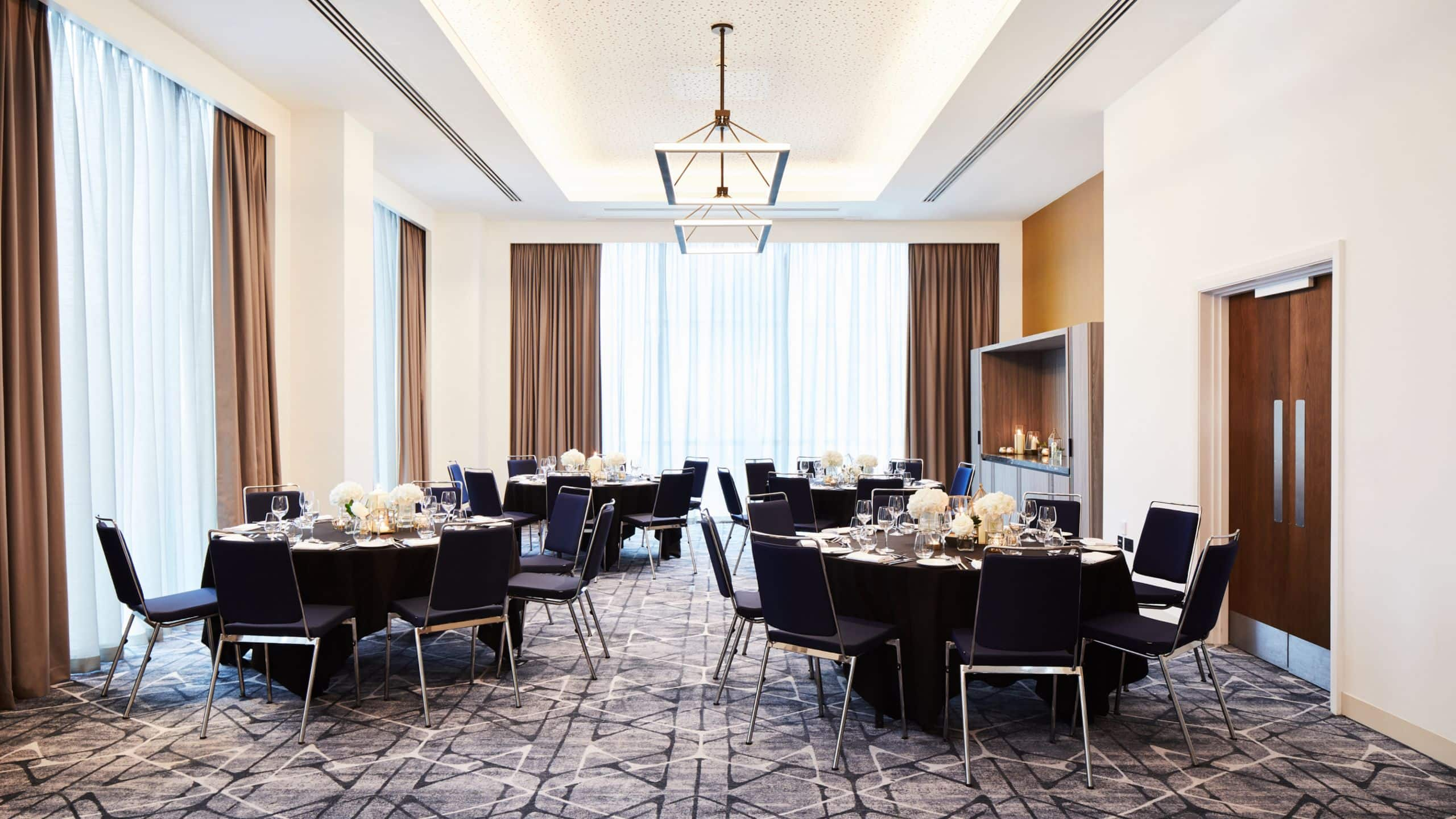 Robinson Room
This 54.3sq m room is and flooded with natural light from dual aspect floor to ceiling windows, a 3.6 m high acoustic ceiling, ceiling-mounted projector and 2.5 m drop-down screen. Perfect for a banquet or reception for 40.
Foster & Robinson
The Foster and Robinson Rooms combined offer 108.2 sq m of space with dual aspect floor to ceiling windows providing lots of natural light in this light and airy space with ceiling-mounted projector and 2.5 m drop-down screen.
Foster Room
This room is at the heart of our meeting spaces this 54.3 sq. m room features floor to ceiling windows and is one of our most popular rooms for hosting theatre style events of up to 50 or a lunch or dinner of up to 40.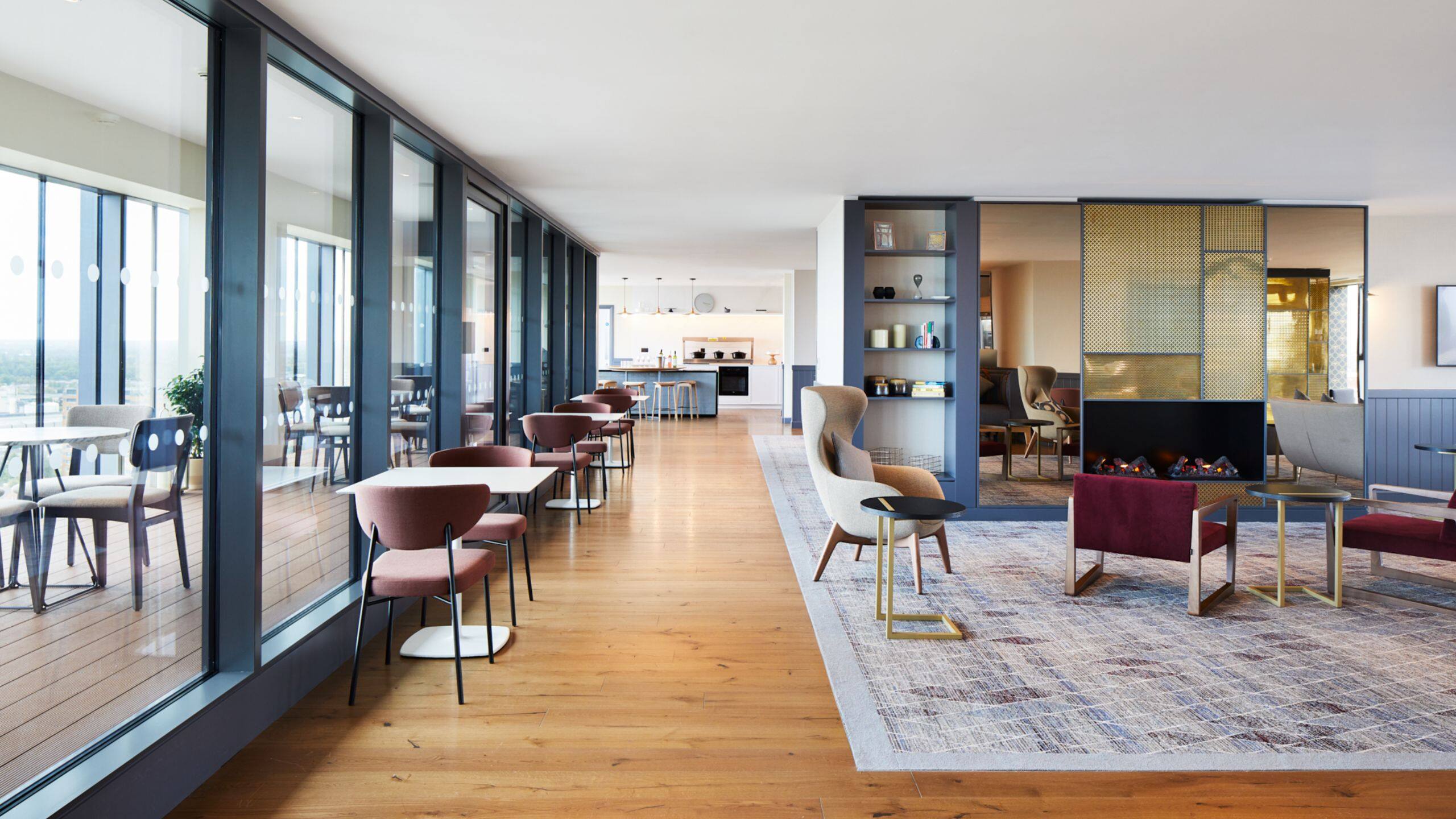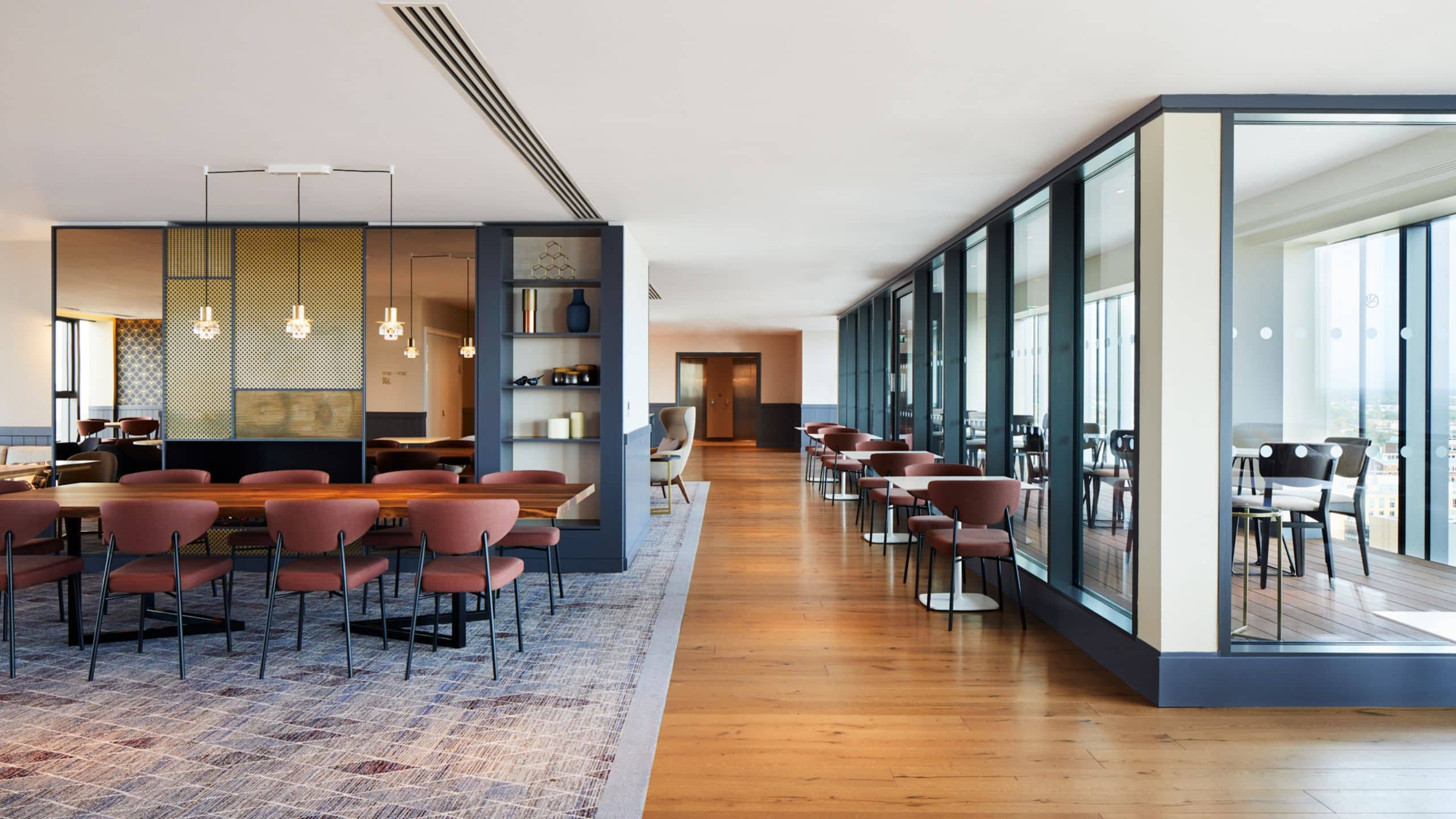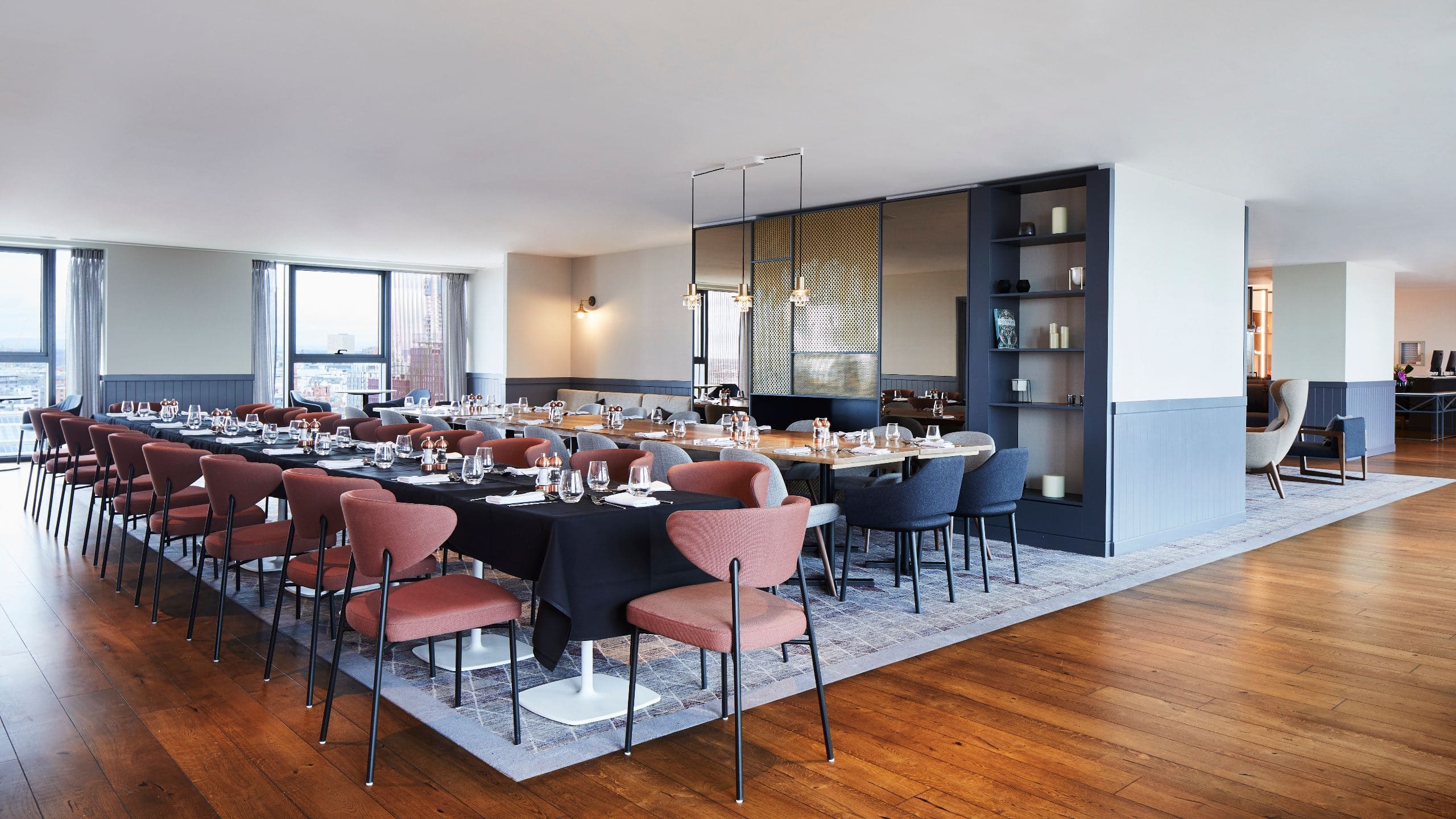 Eighteenth Floor
Offering 363.6 sq m of flexible space with outstanding panoramic views across Manchester and to the peak district, through floor to ceiling windows these modern stylish spaces makes the perfect backdrop for an unforgettable event.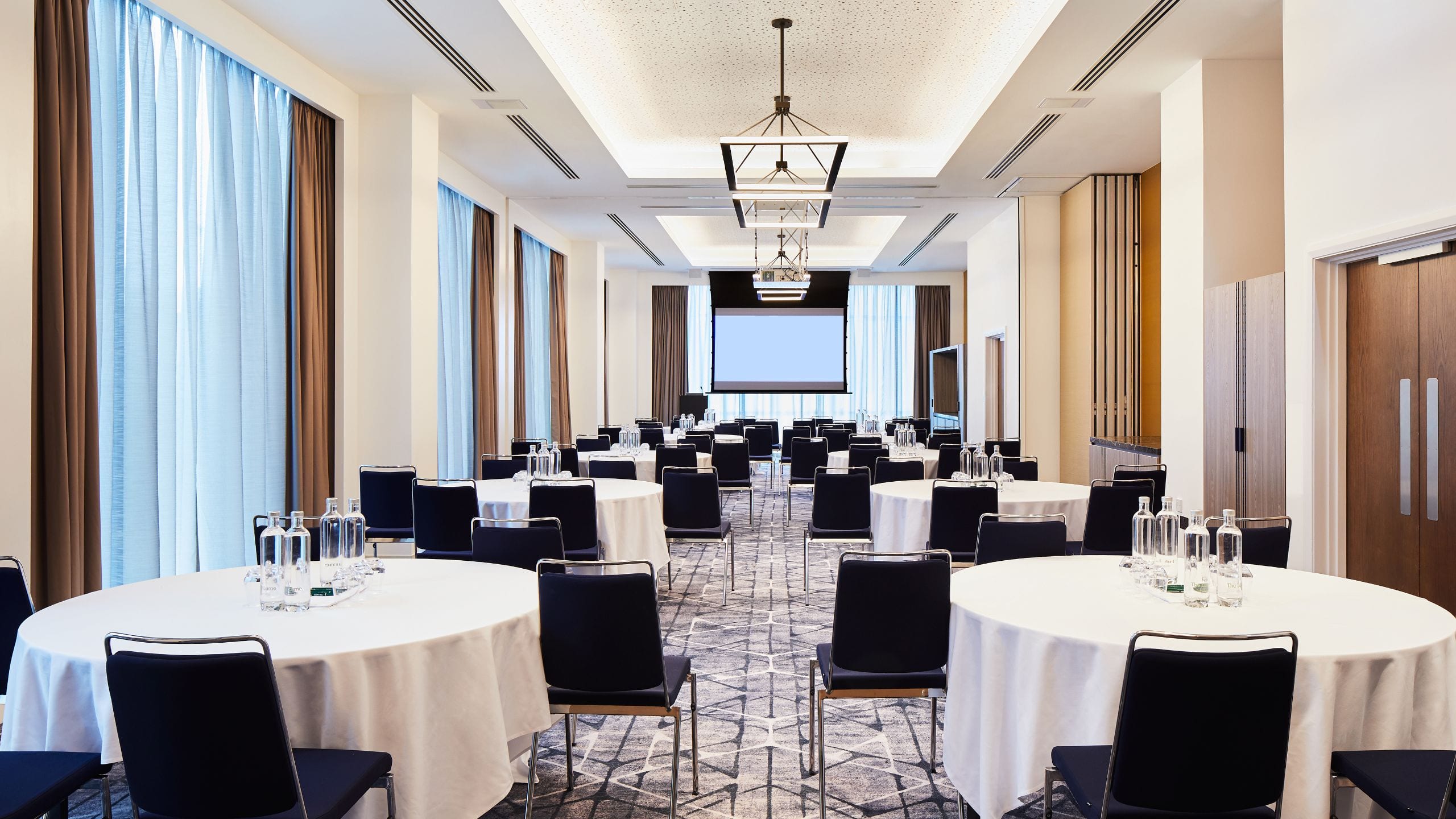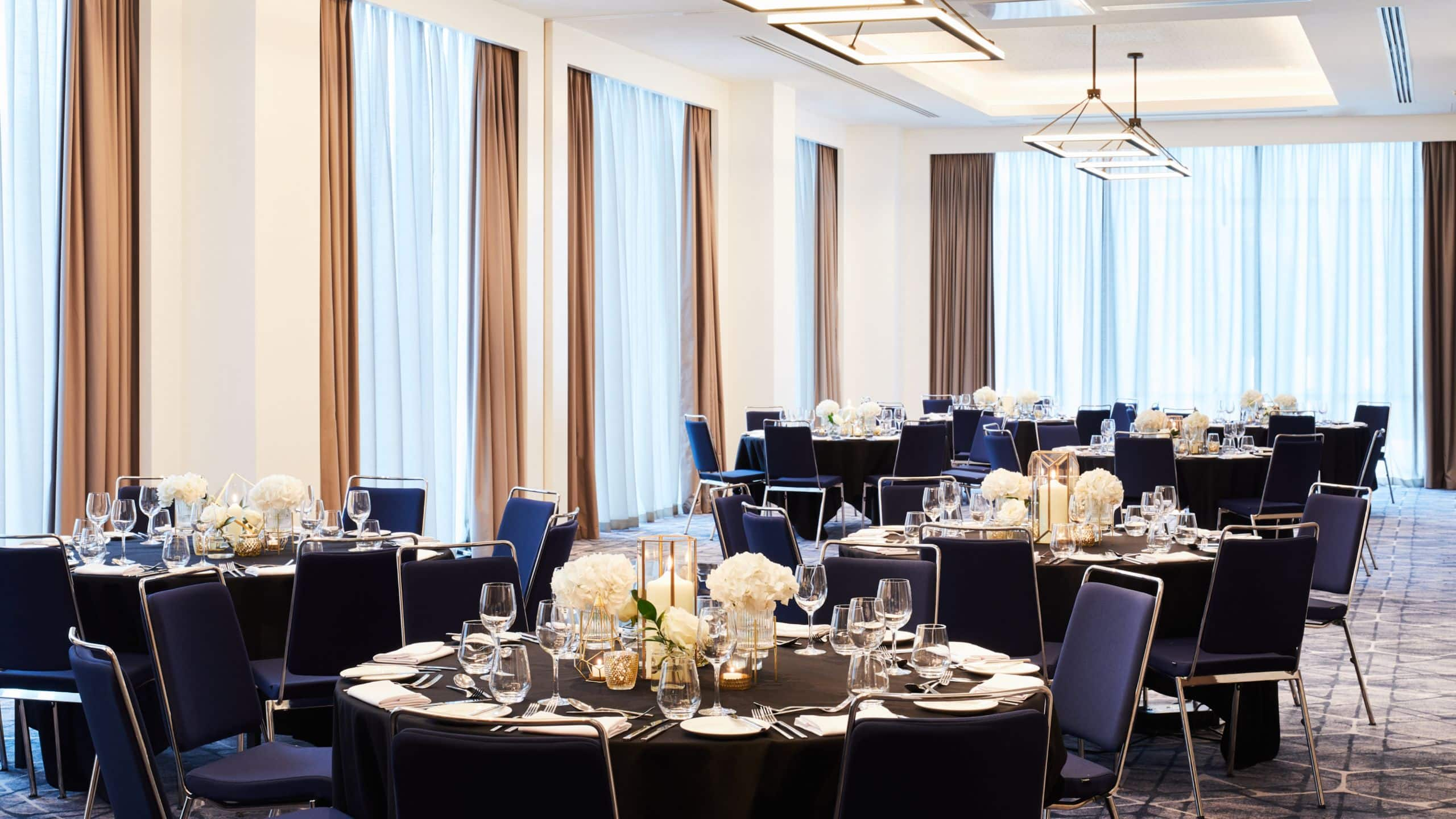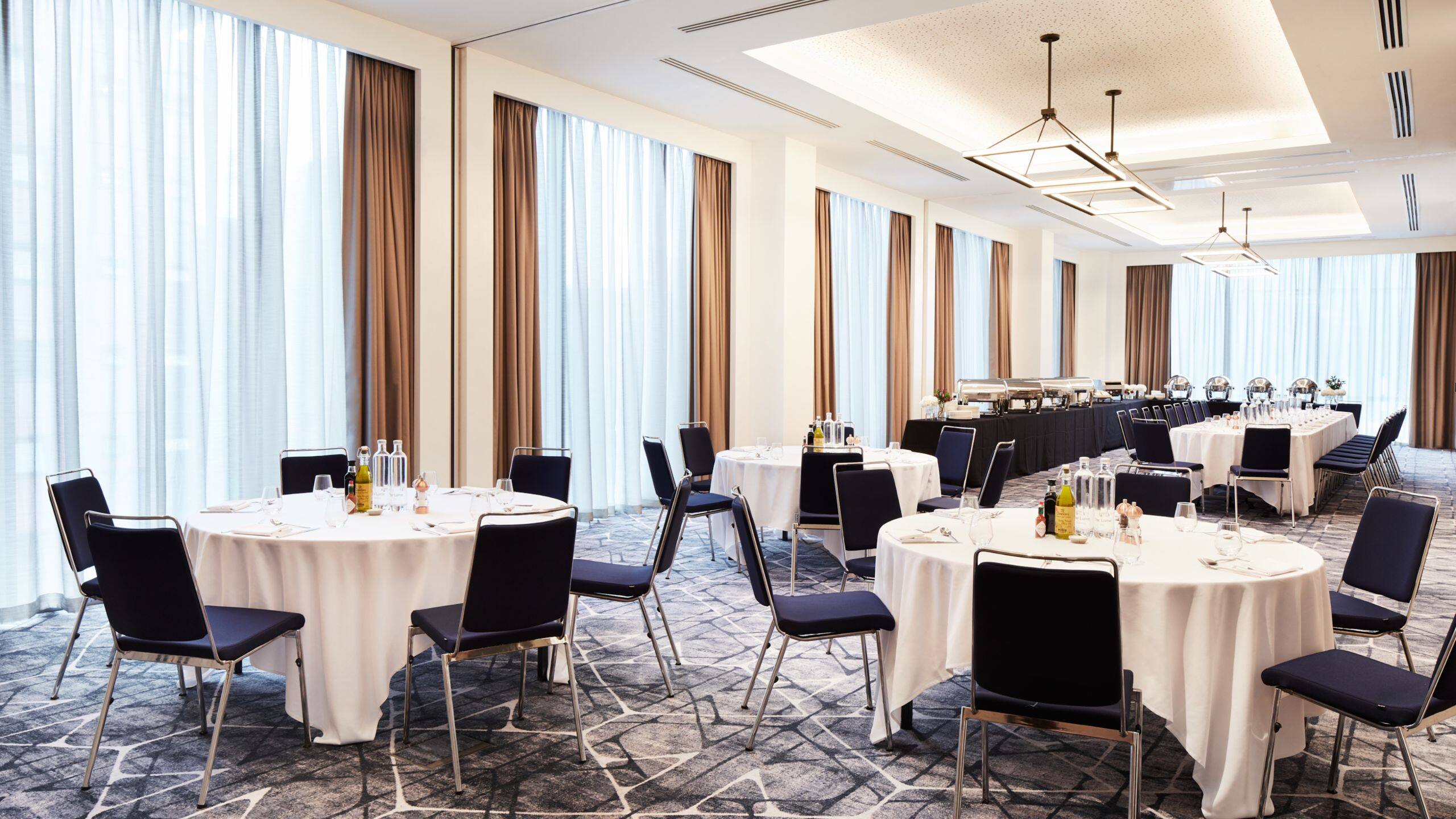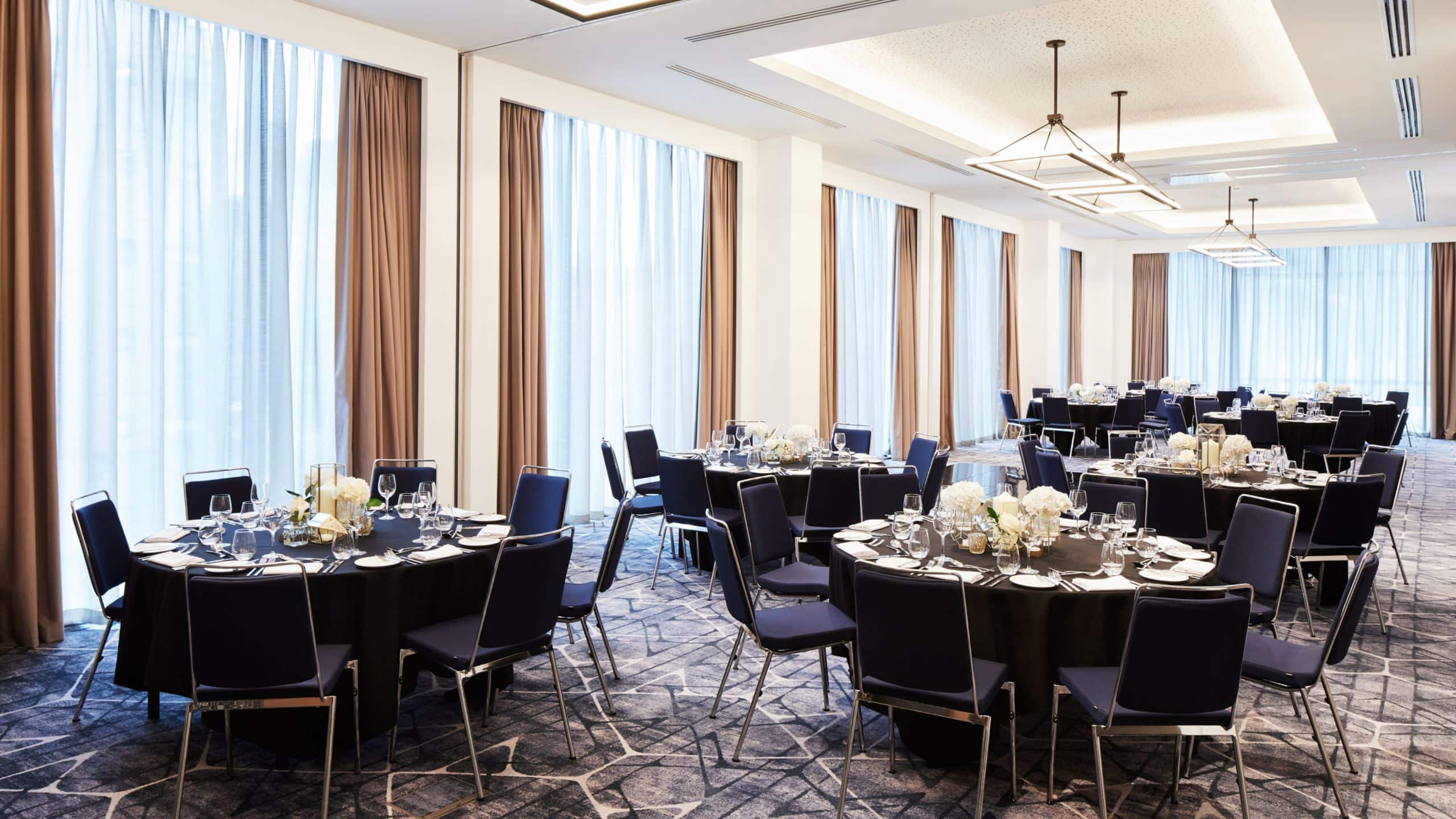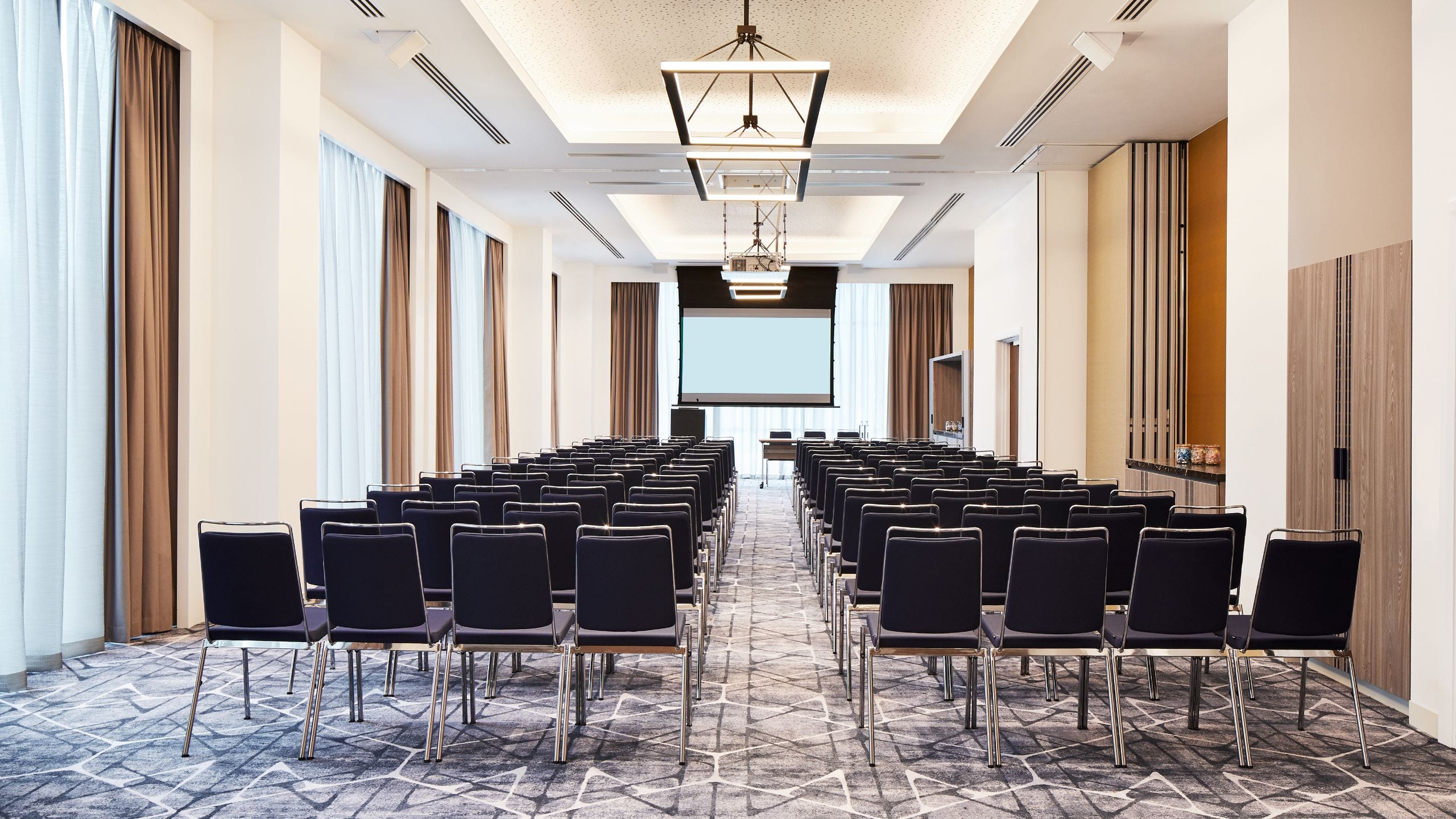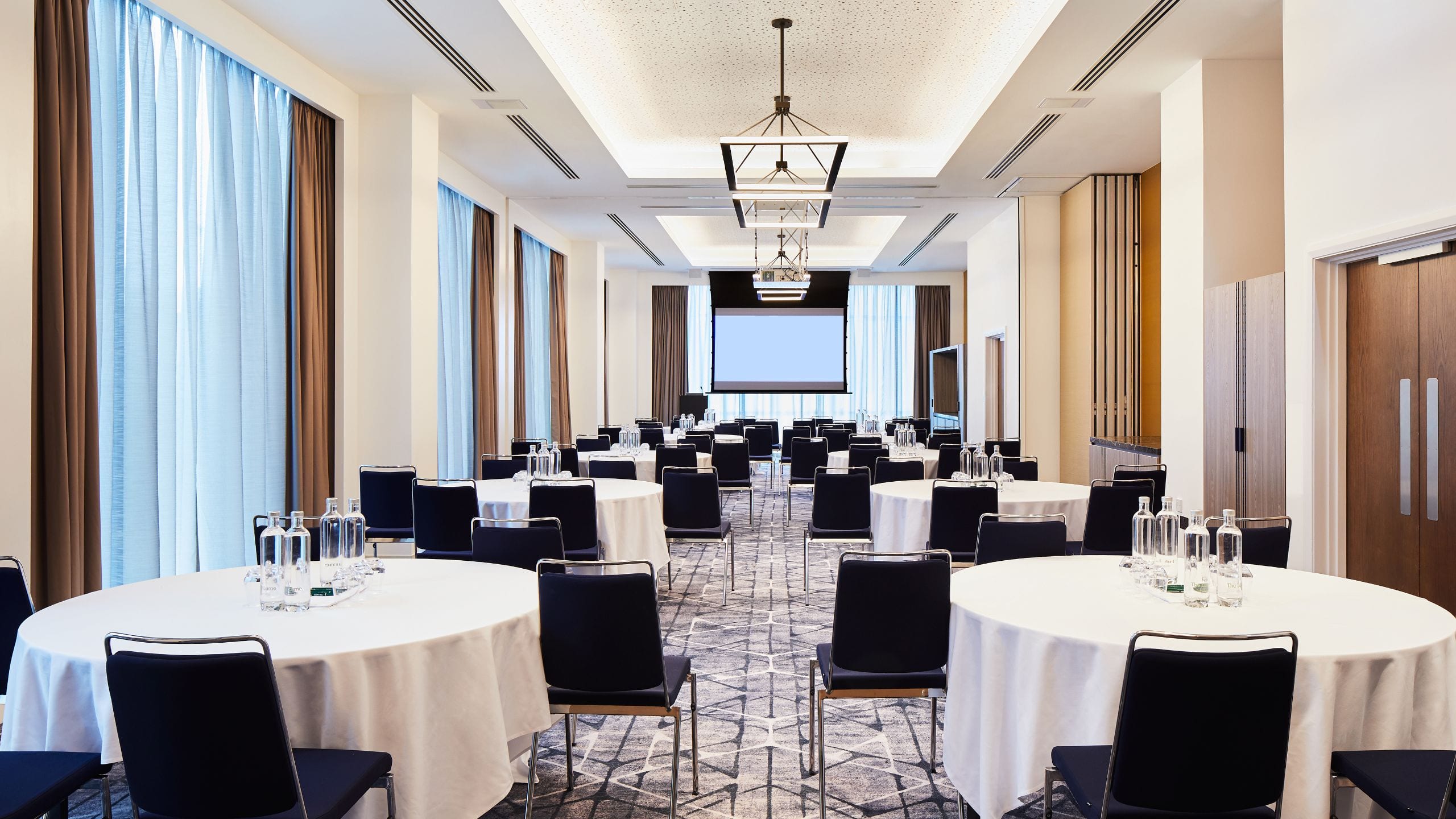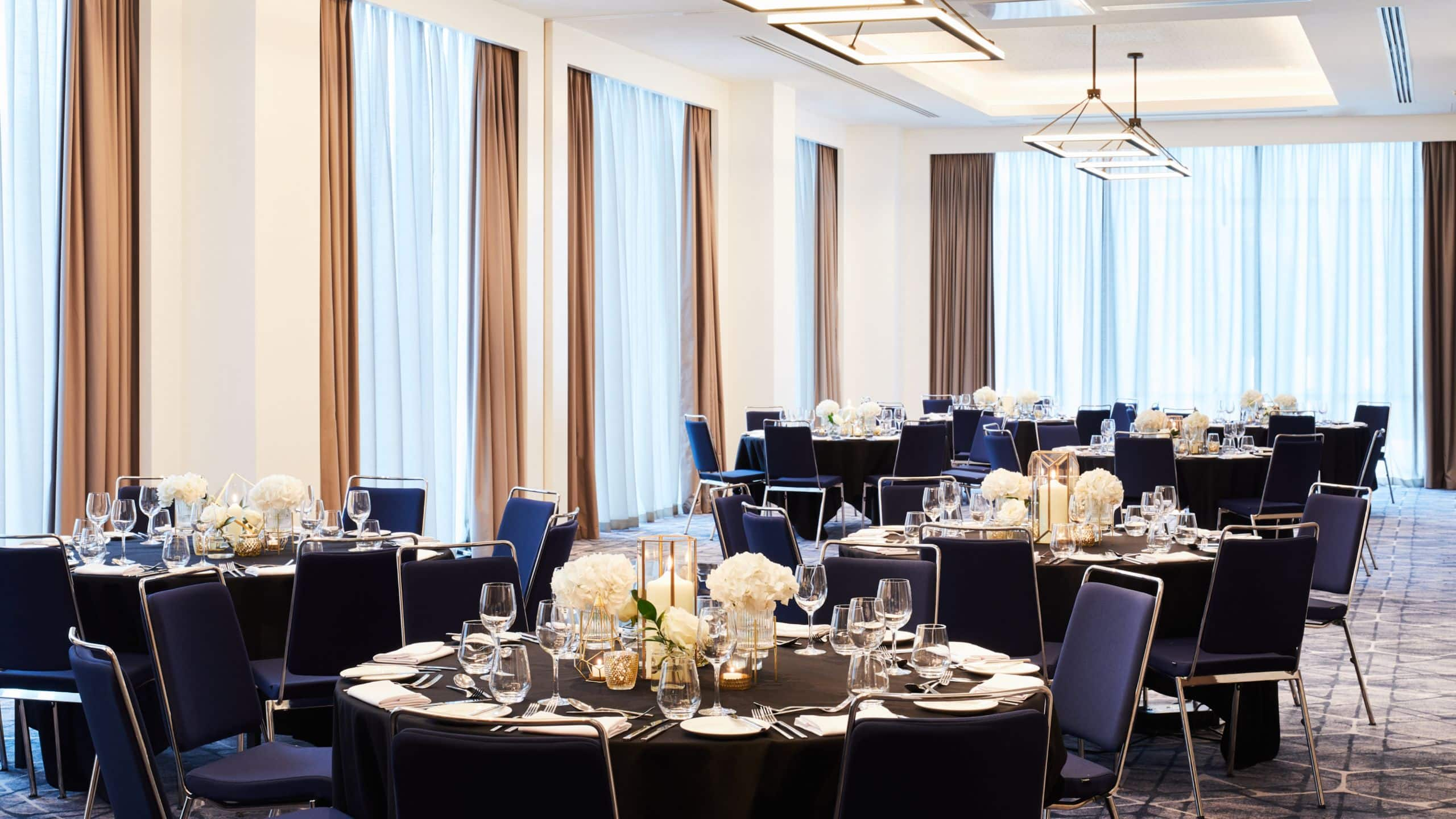 The Bernstein Suite
This room incorporates the Eddington, Foster, and Robinson rooms to create one large 143.6 sq m of space flooded with natural daylight from dual aspect windows boasting two ceiling mounted projectors with 2.5m drop down screens.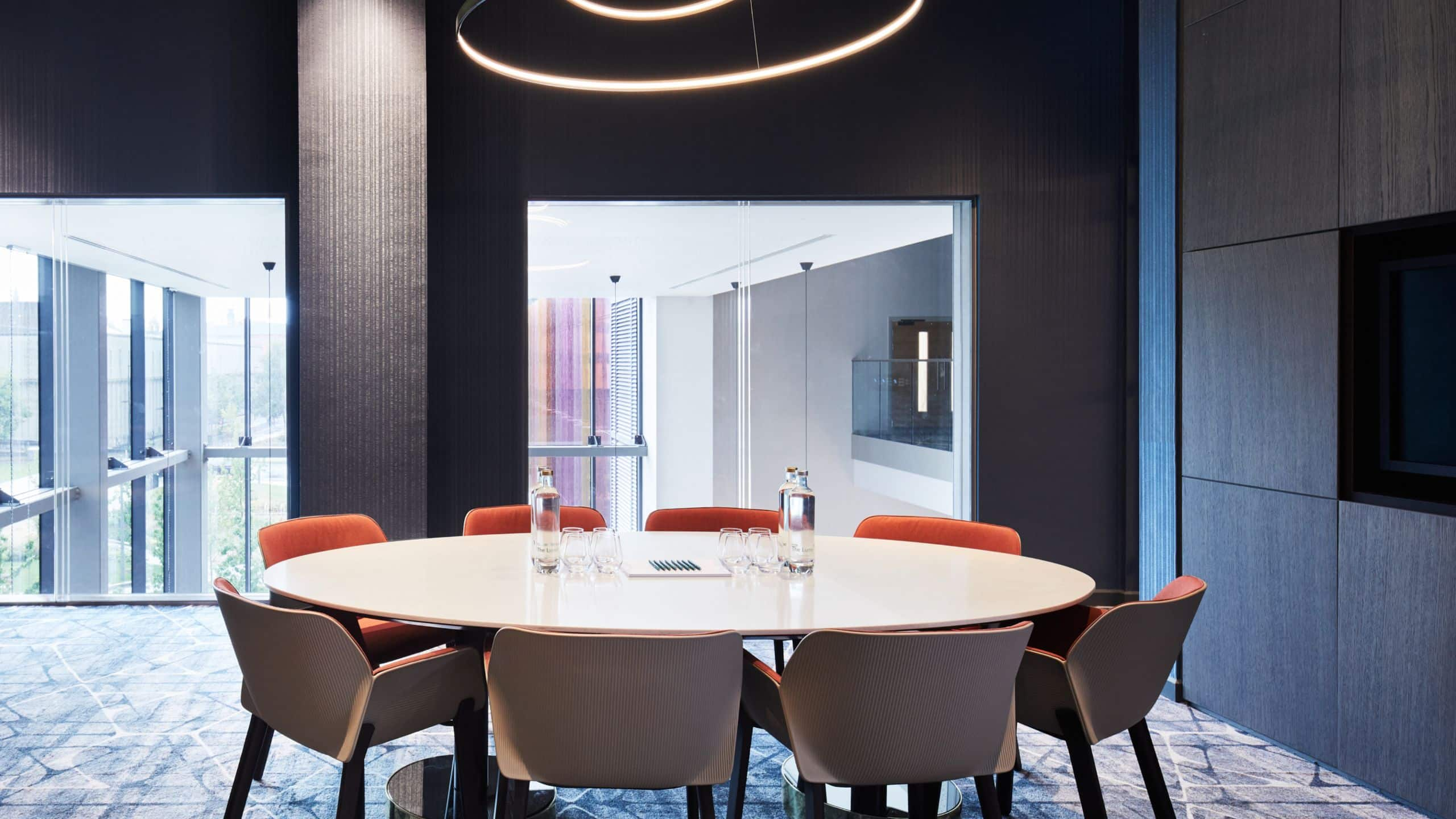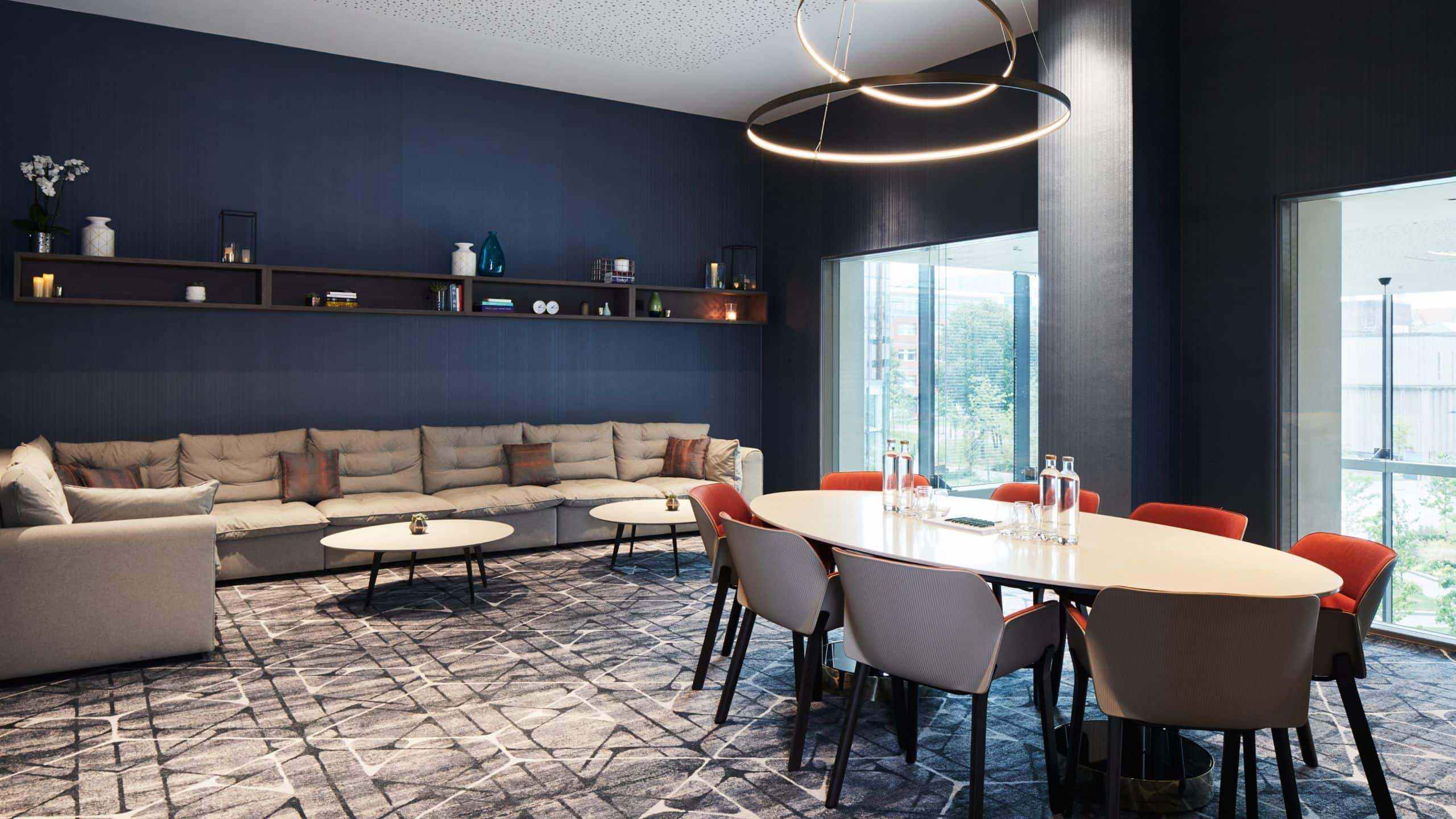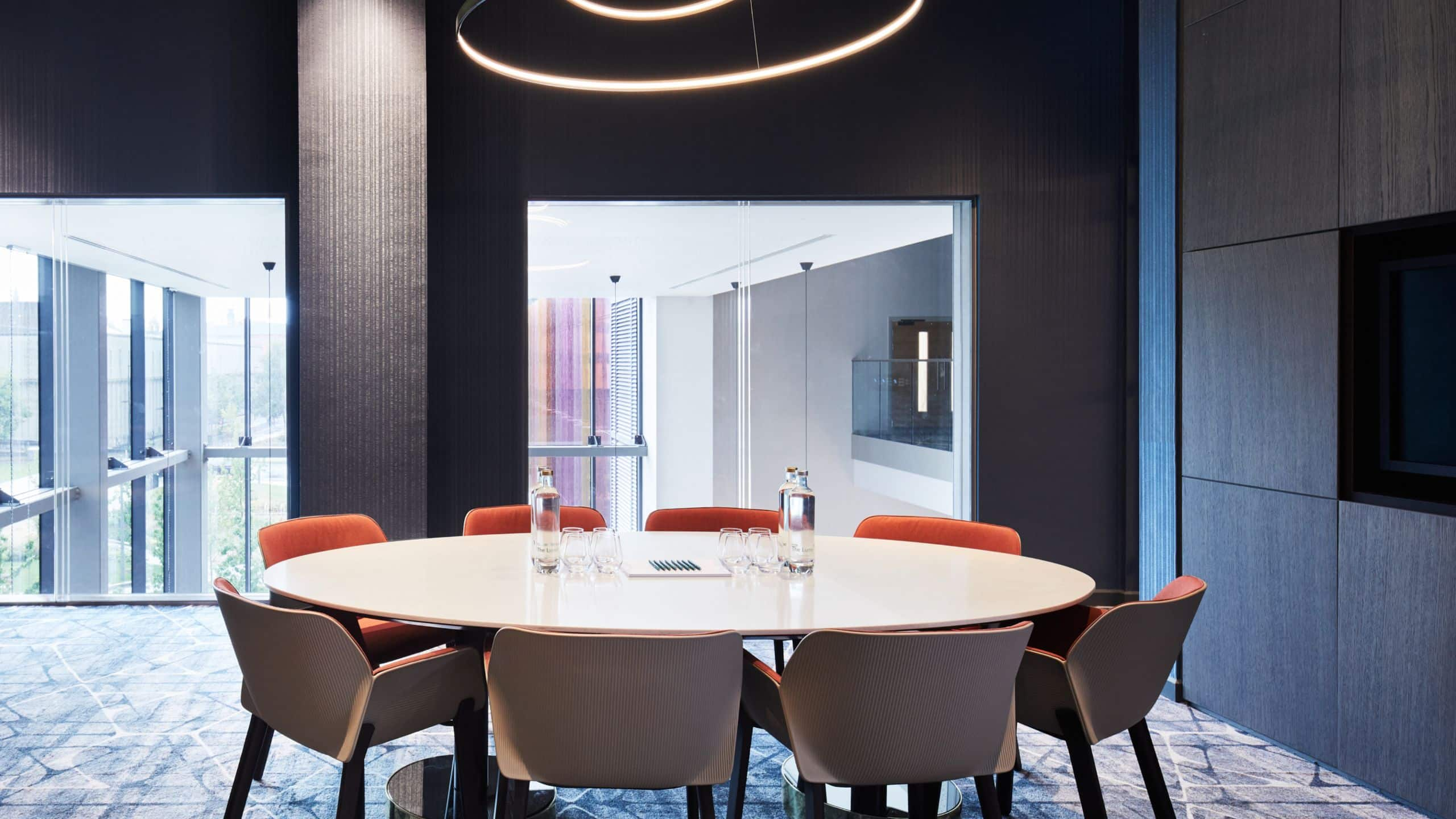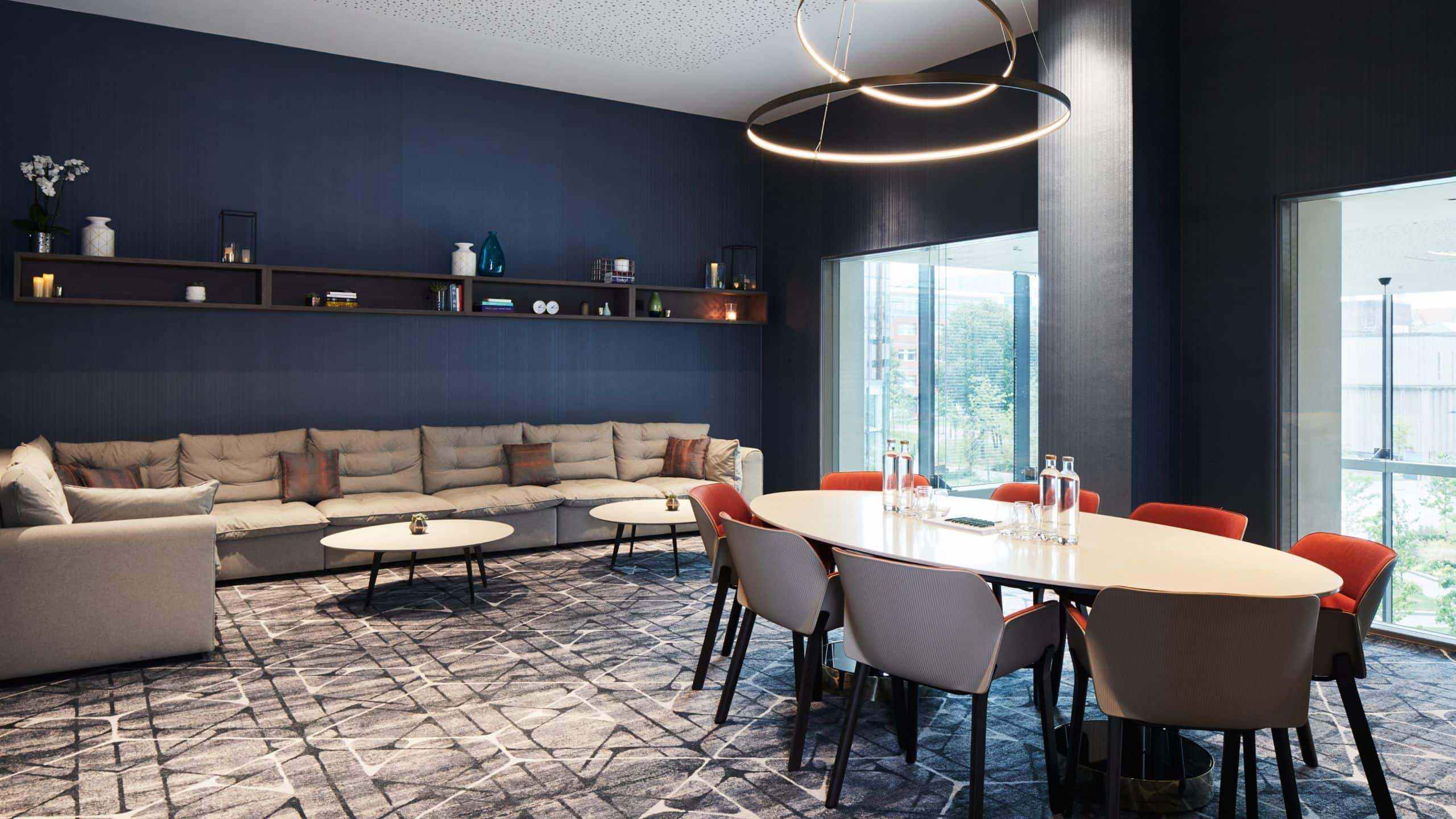 Turing Room
One of our most unique spaces this 47.6 sq m suite has a 55" interactive screen, marble boardroom table for eight and oversized u-shape sofa. Light floods the space from a wall of floor to ceiling windows overlooking our atrium.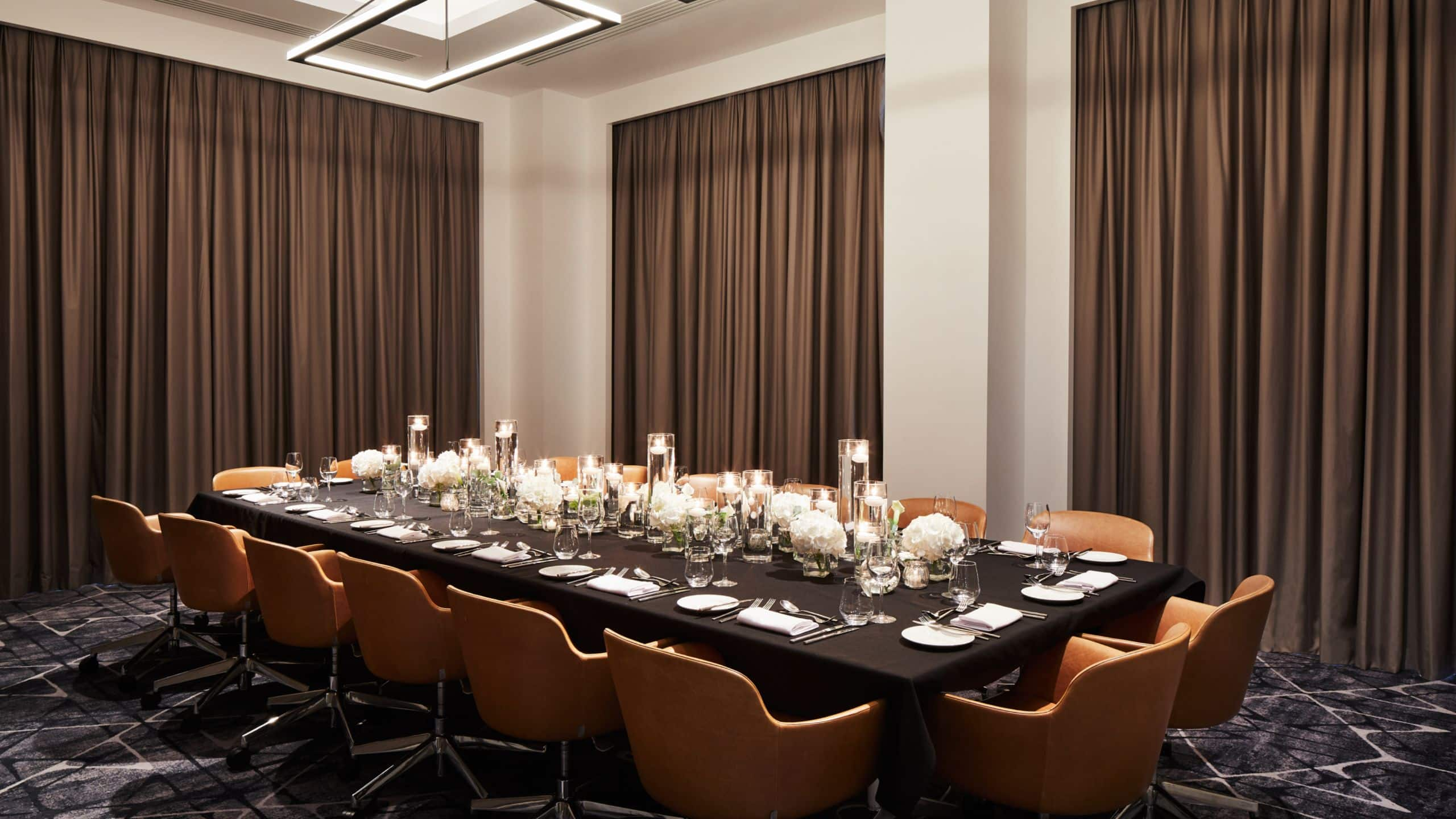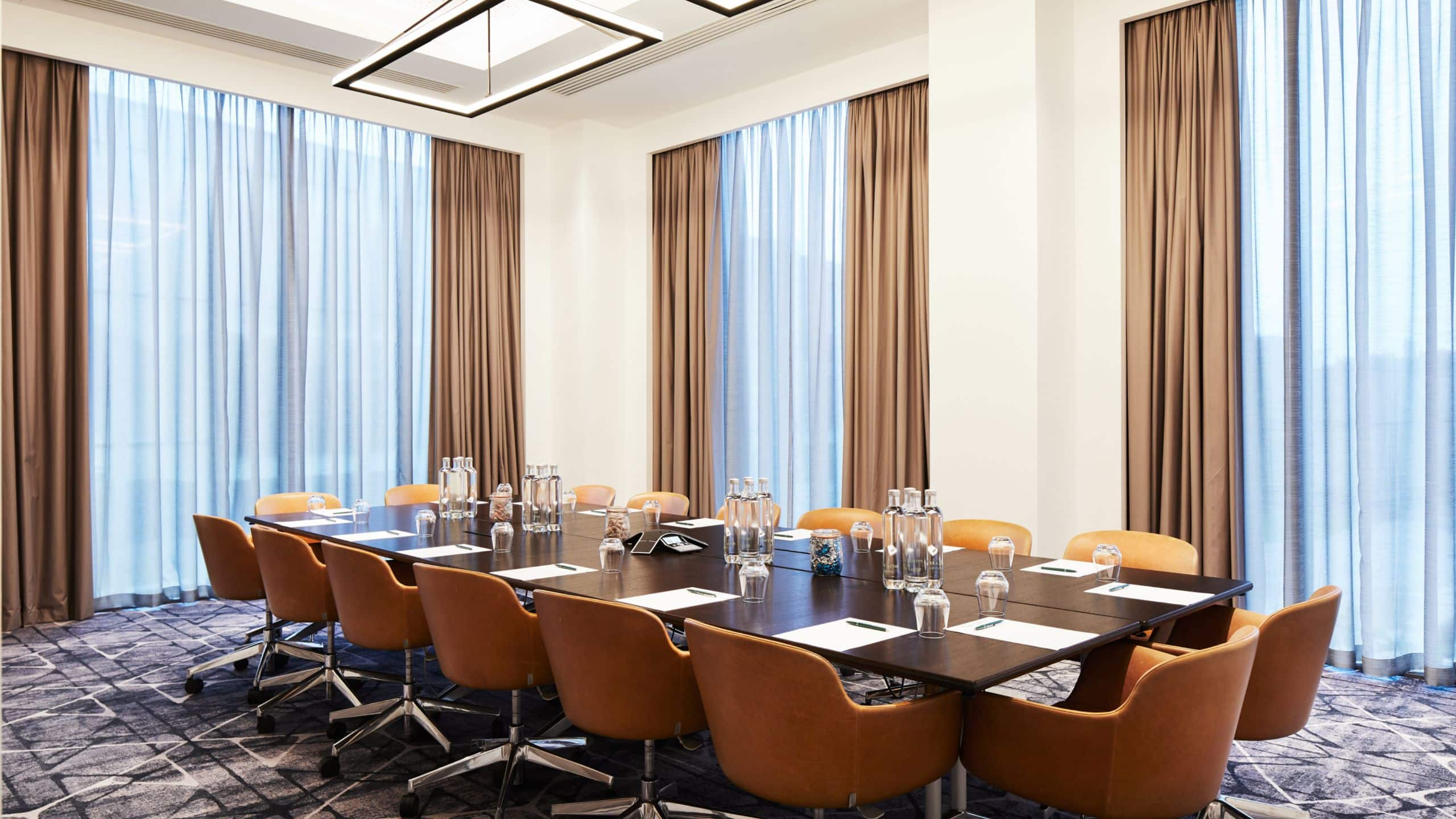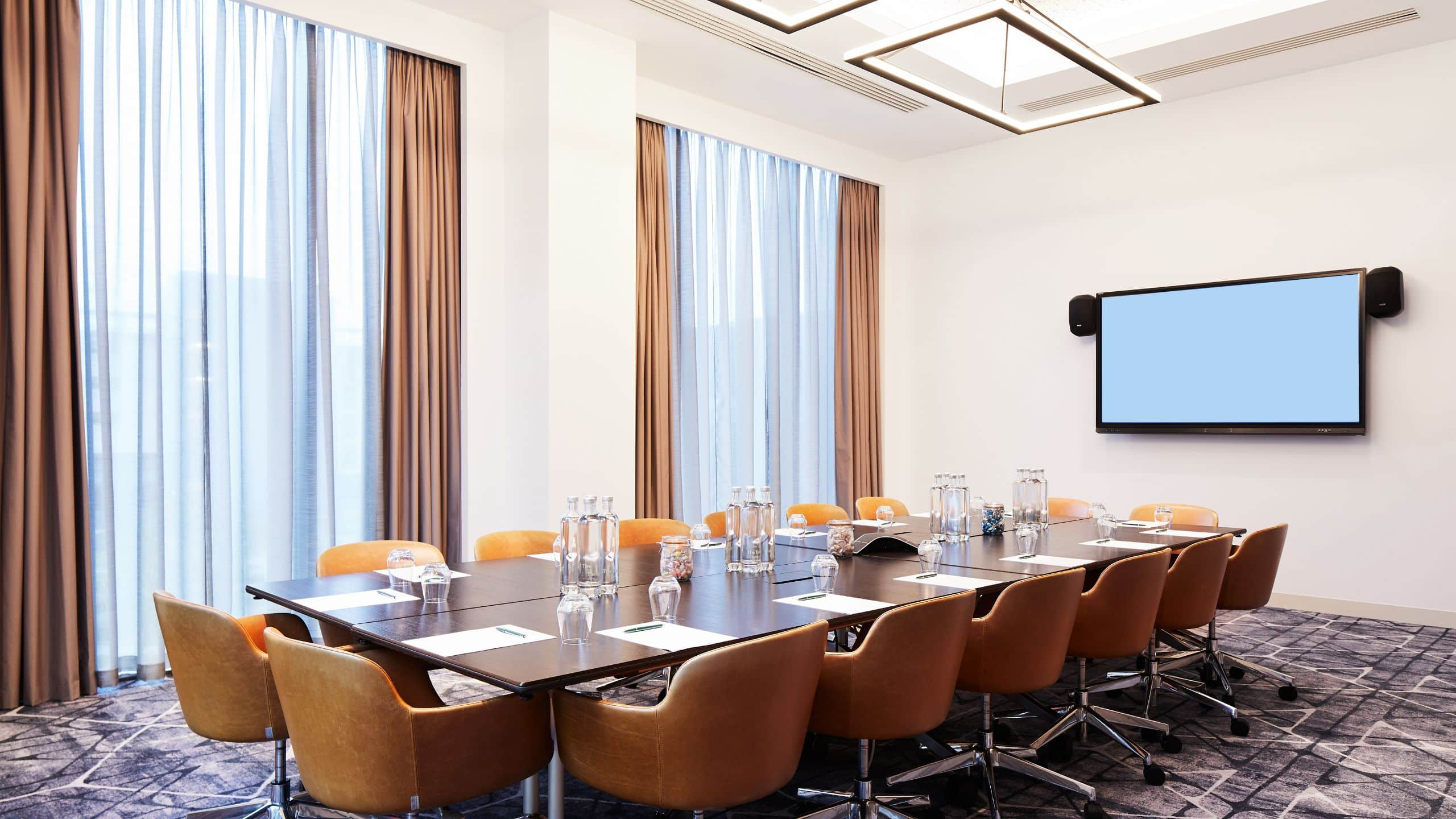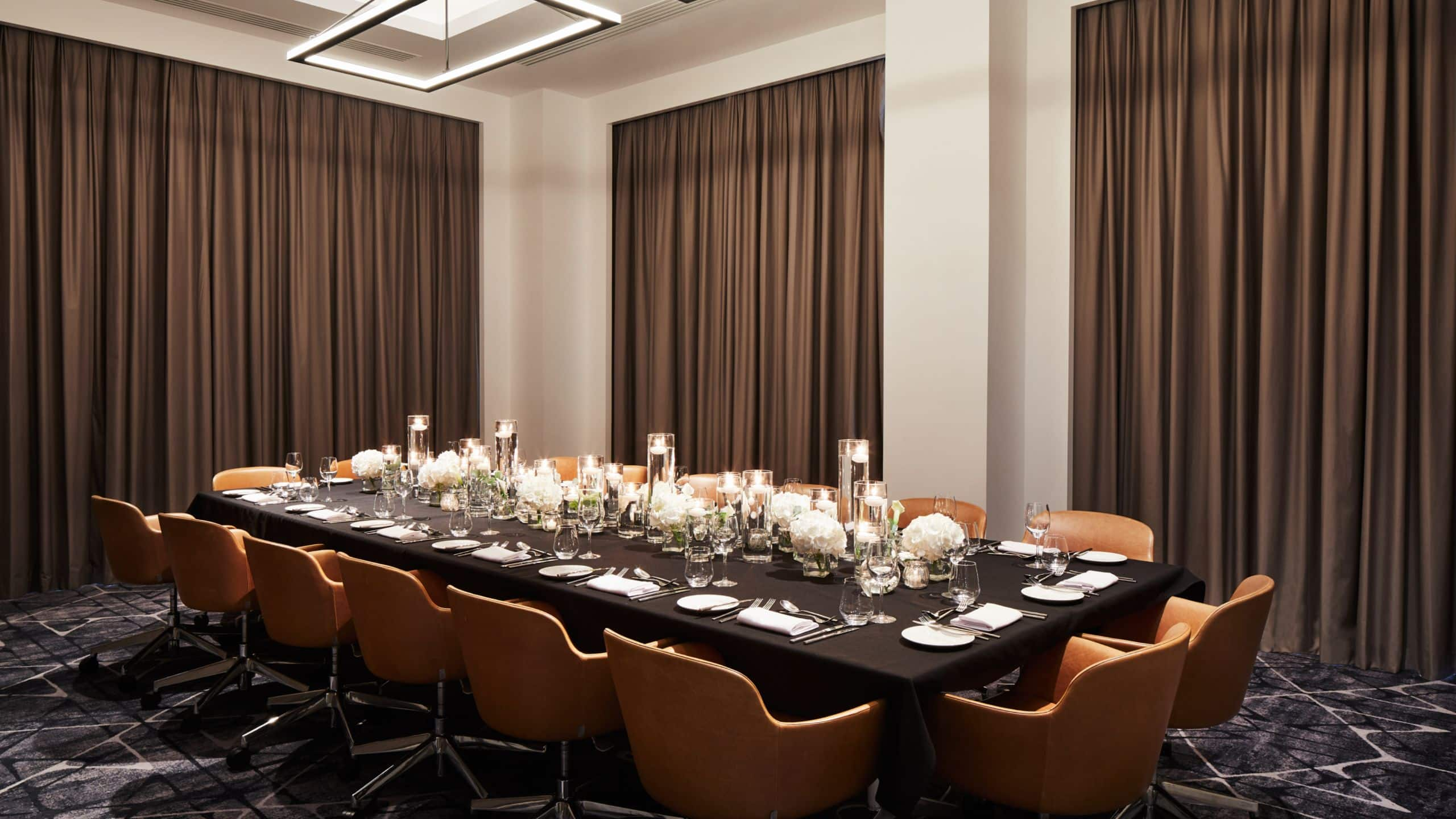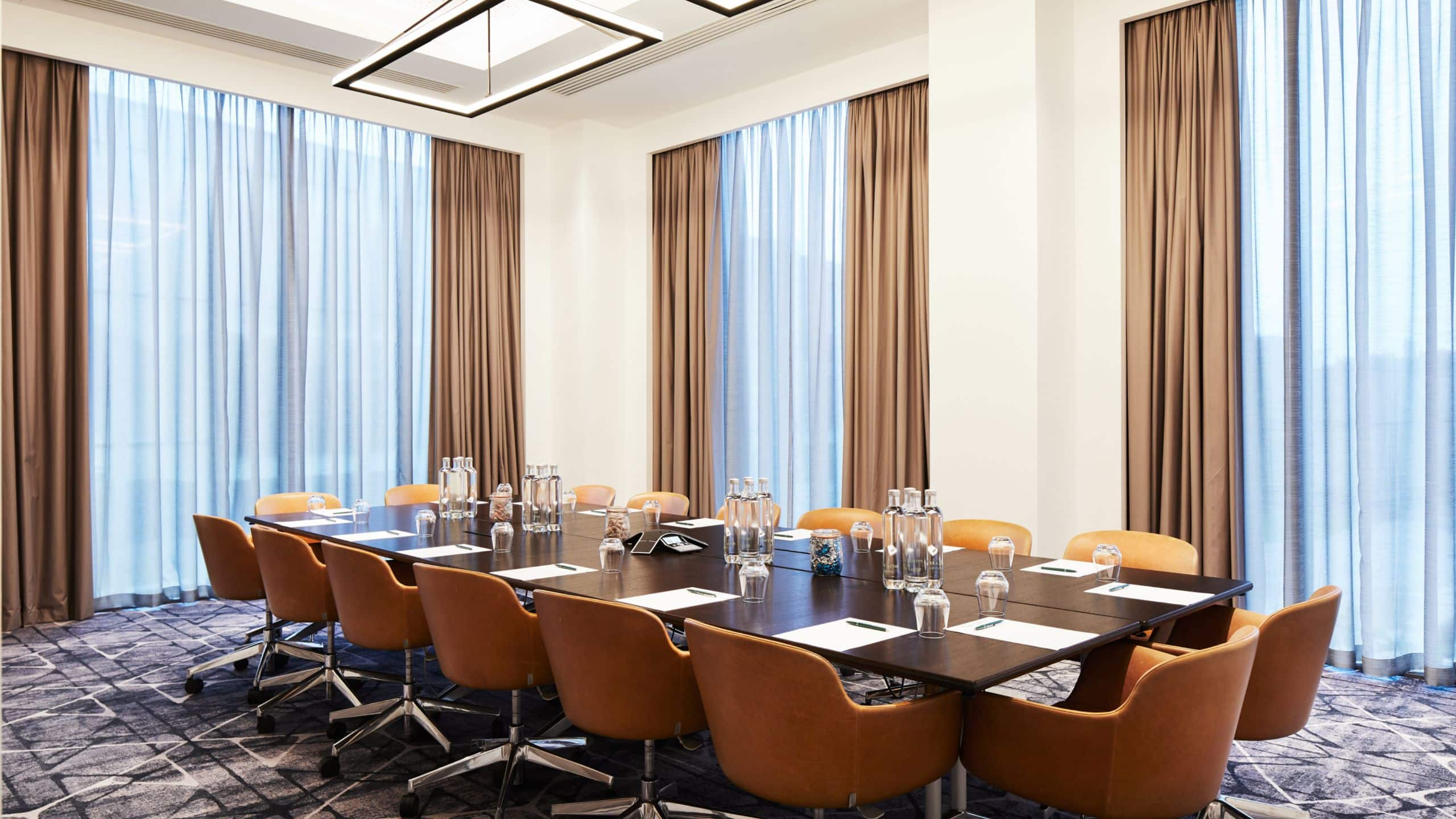 Executive Boardroom
This 47.6 sq. m room with 3.6 m high acoustic ceiling is flooded with natural daylight and offers a wall-mounted 75" interactive screen with wall speakers & wireless control, Nespresso machine, boardroom table and leather chairs.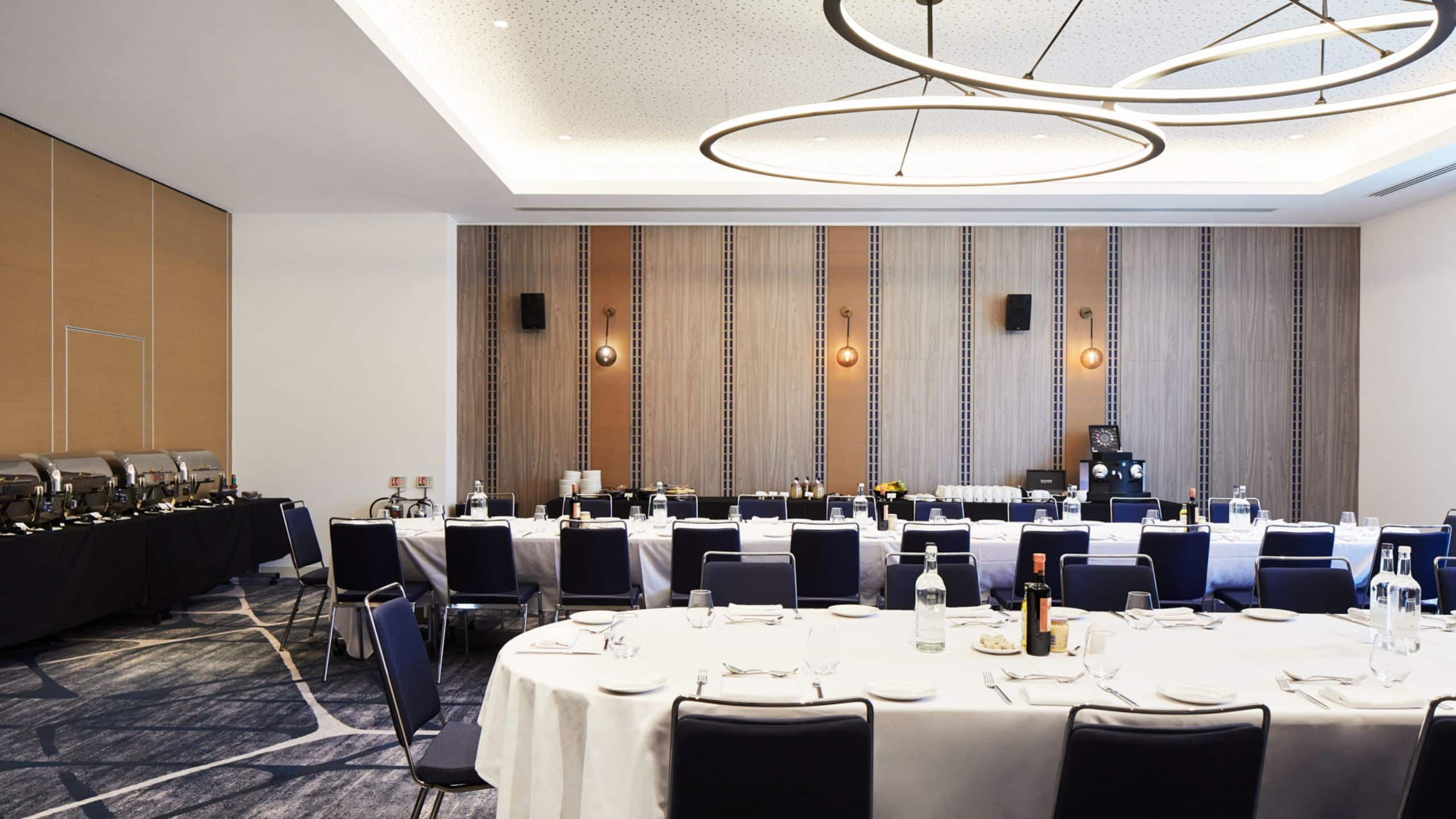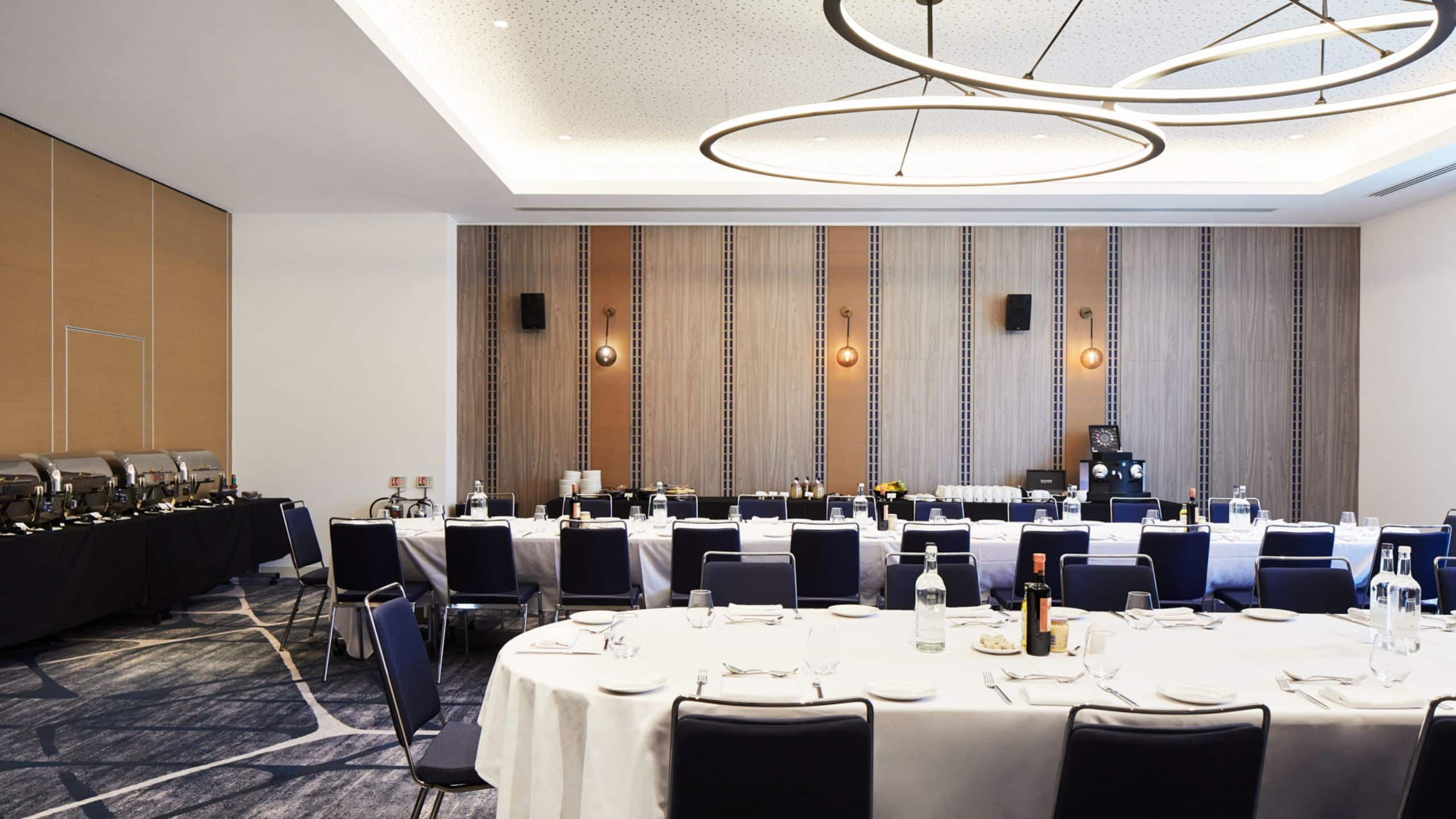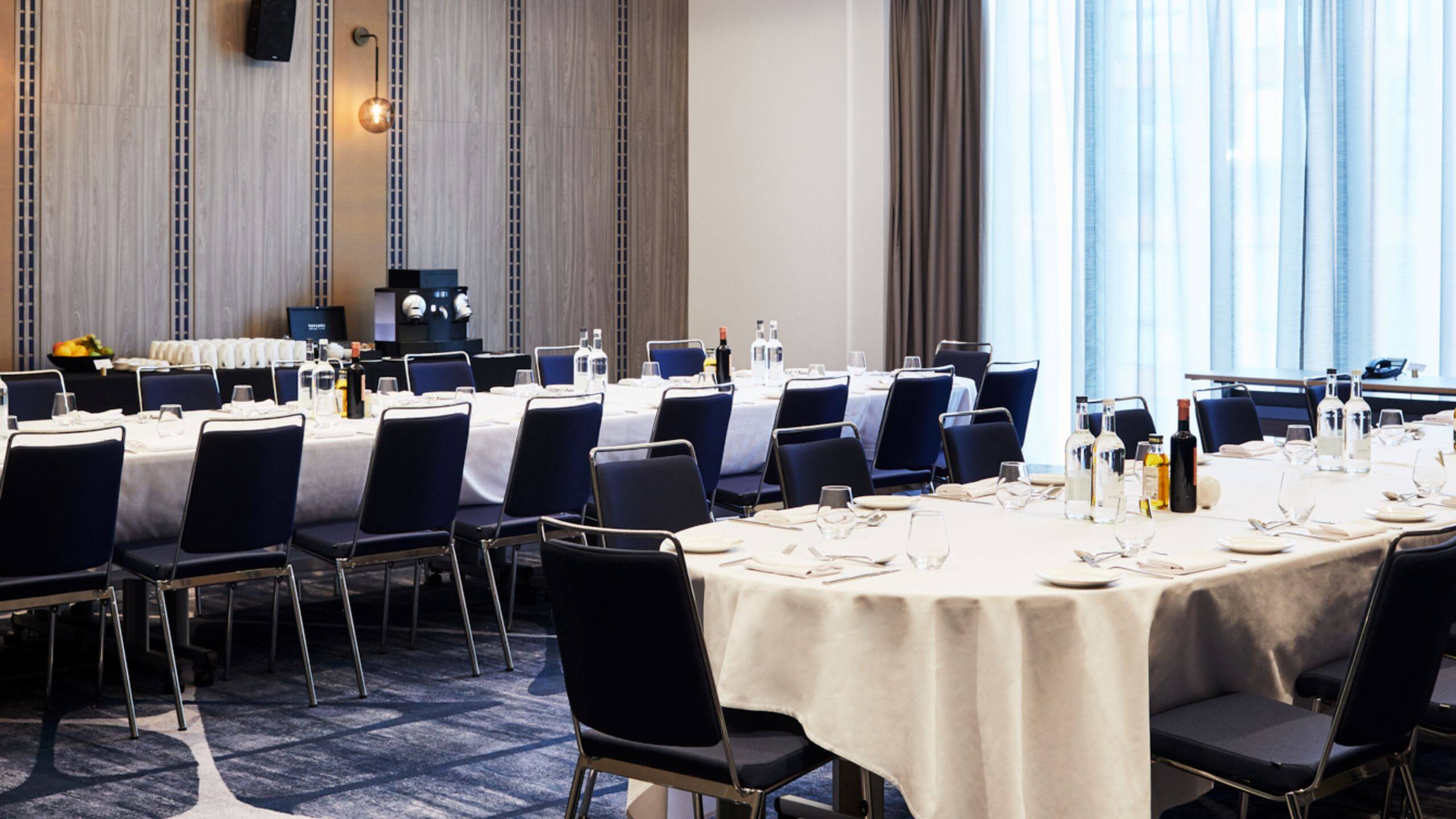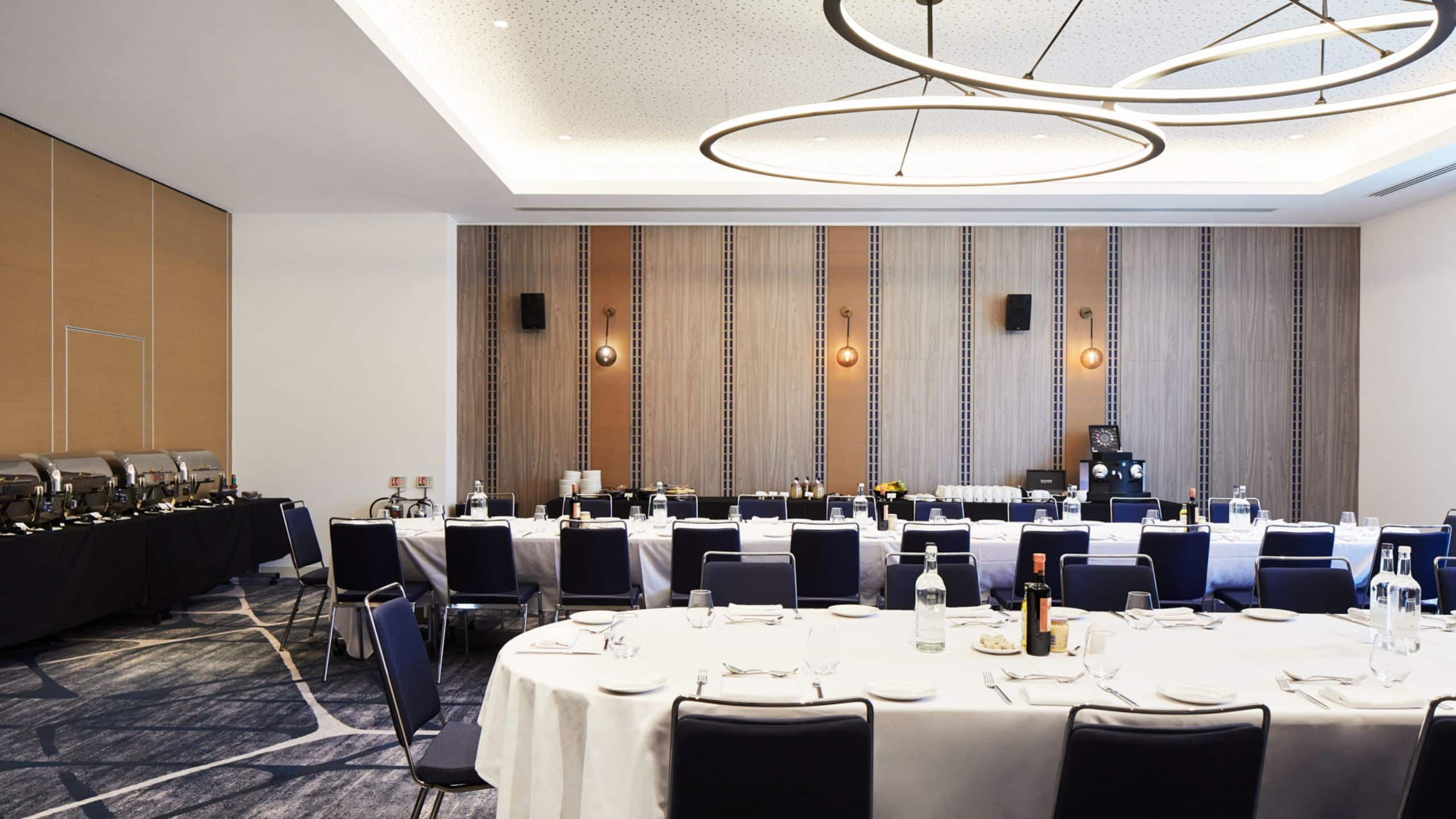 Lewis Room
Natural daylight floods this This 103.7 sq m room from floor to ceiling windows, with ceiling mounted projector & 3m drop down screens. Hosting 100 attendees for a drinks or theatre style event or 60 for lunch and dinner events.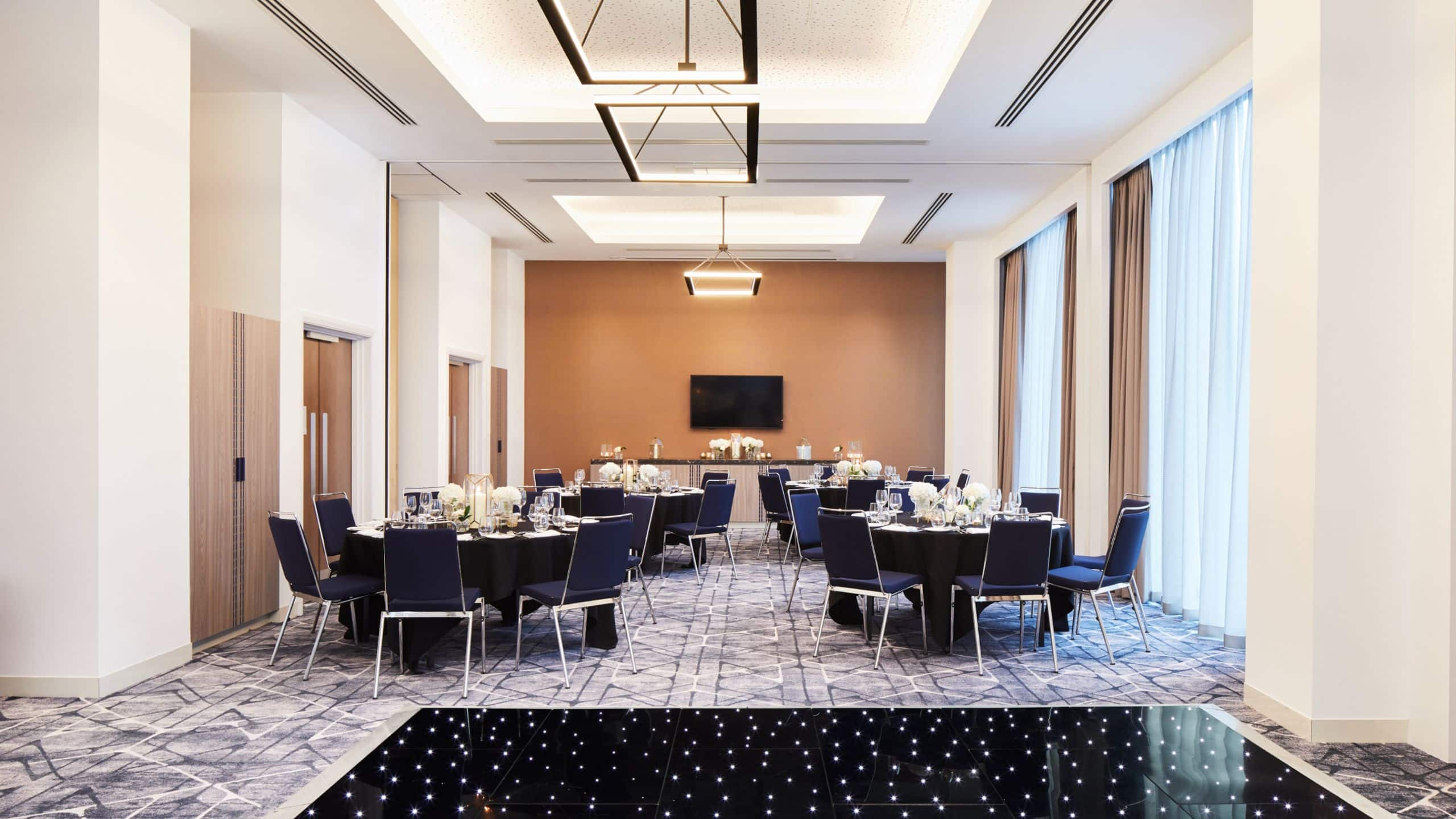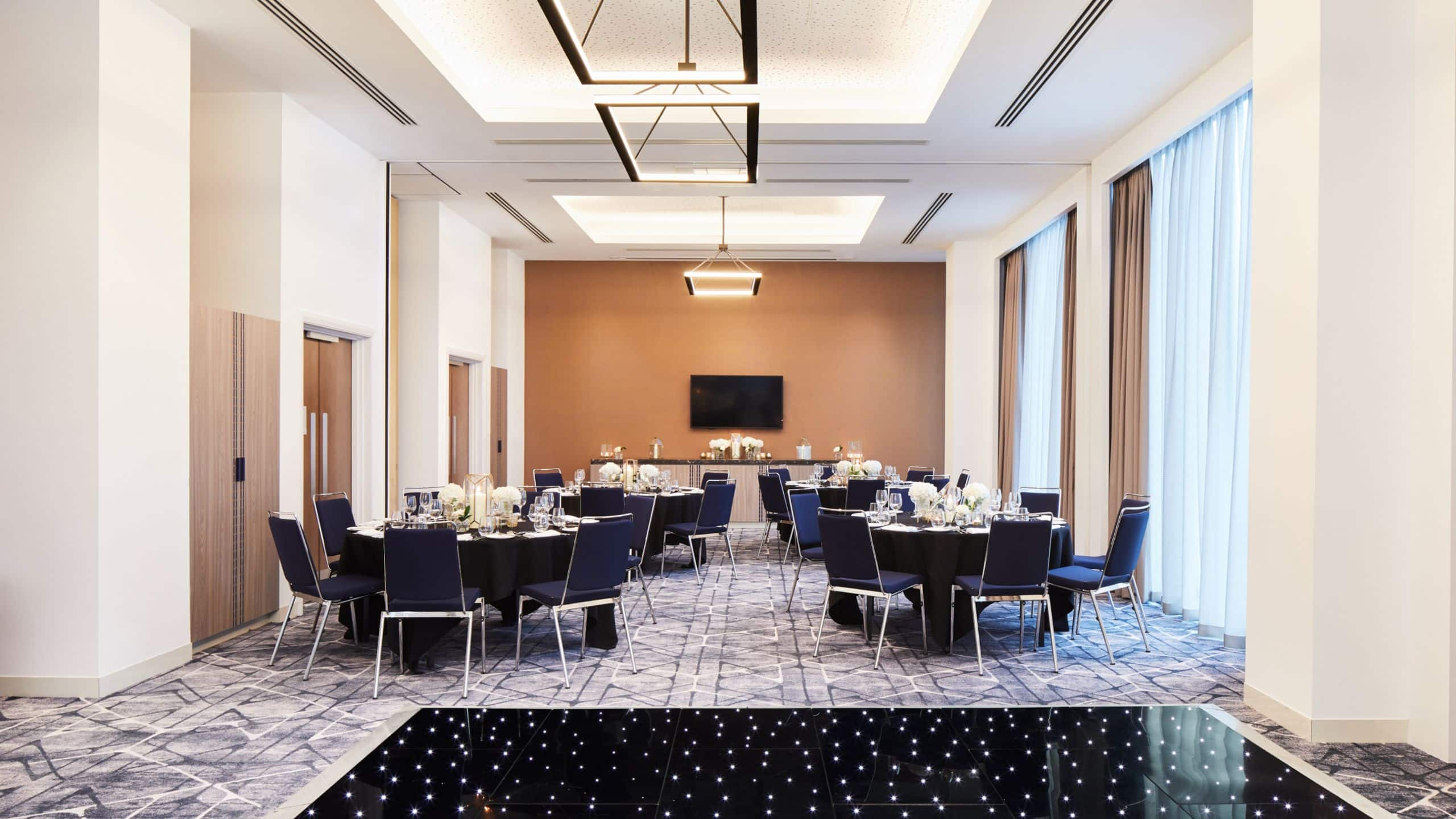 Eddington& Foster
The Eddington and Foster Rooms combined create 89.4 Sq m of meeting space with natural light a 58" wall-mounted screen and inbuilt PA system perfect for meetings for 48 classroom style, 85 theatre style or 60 for lunch and dinner.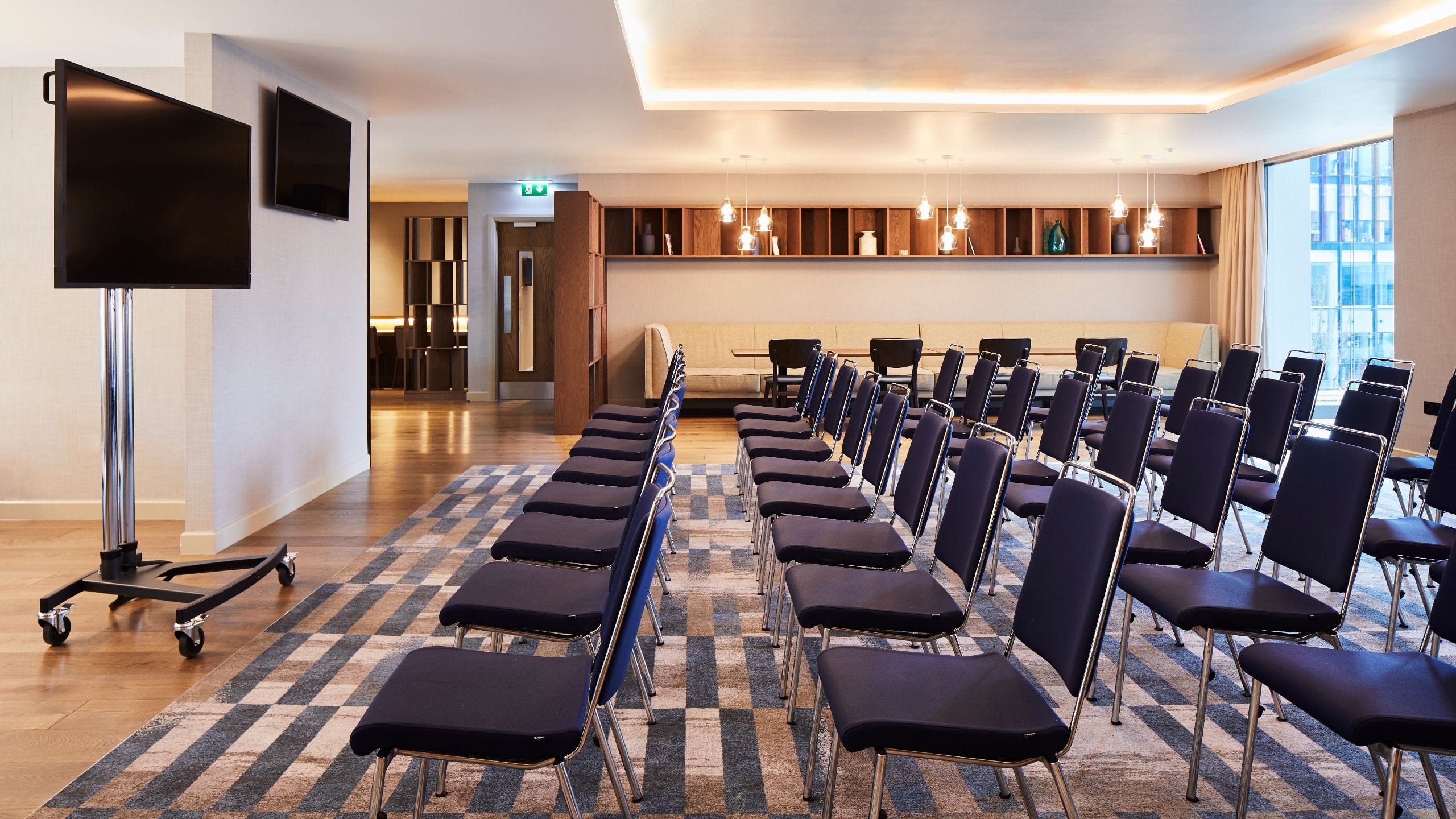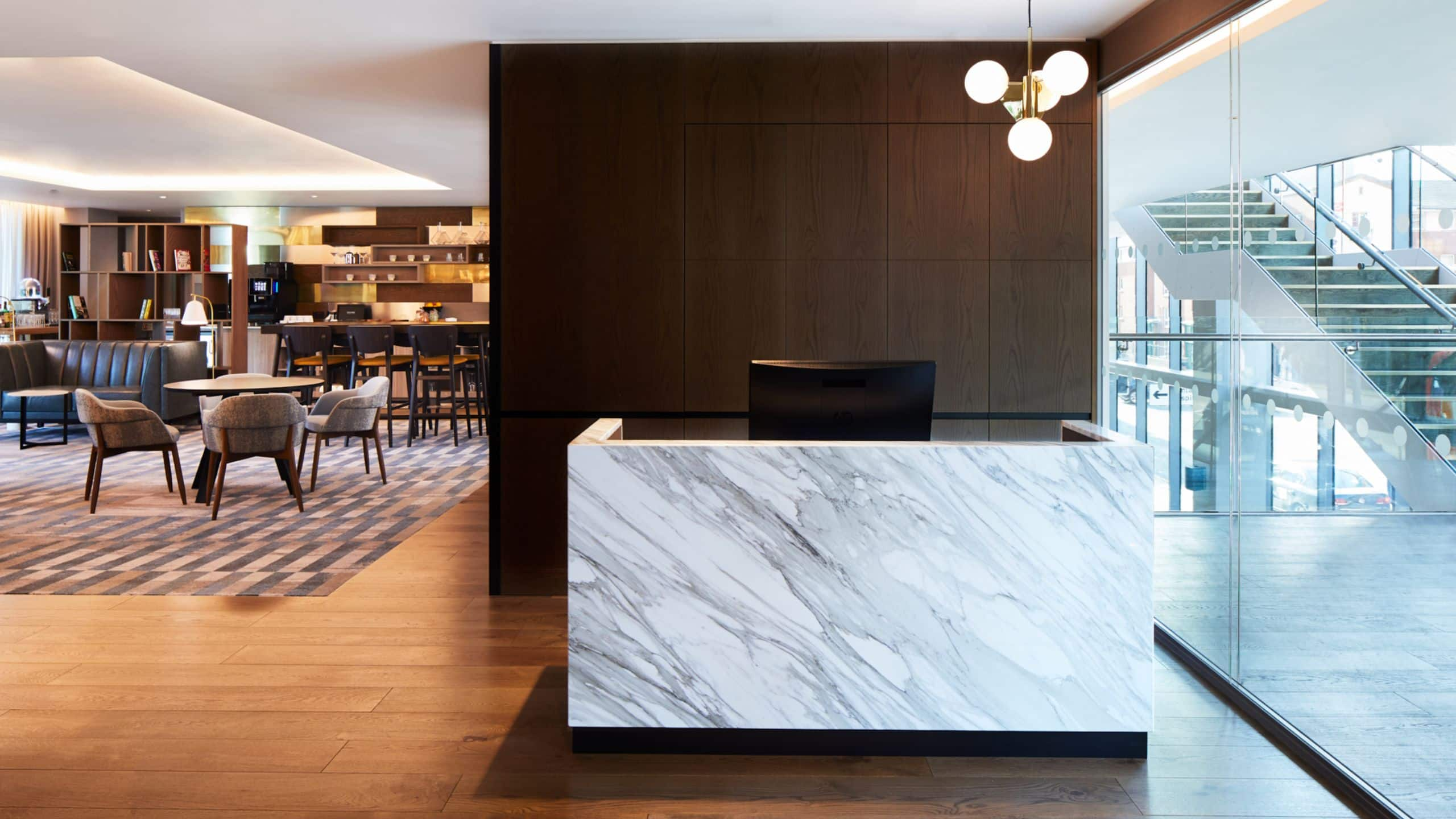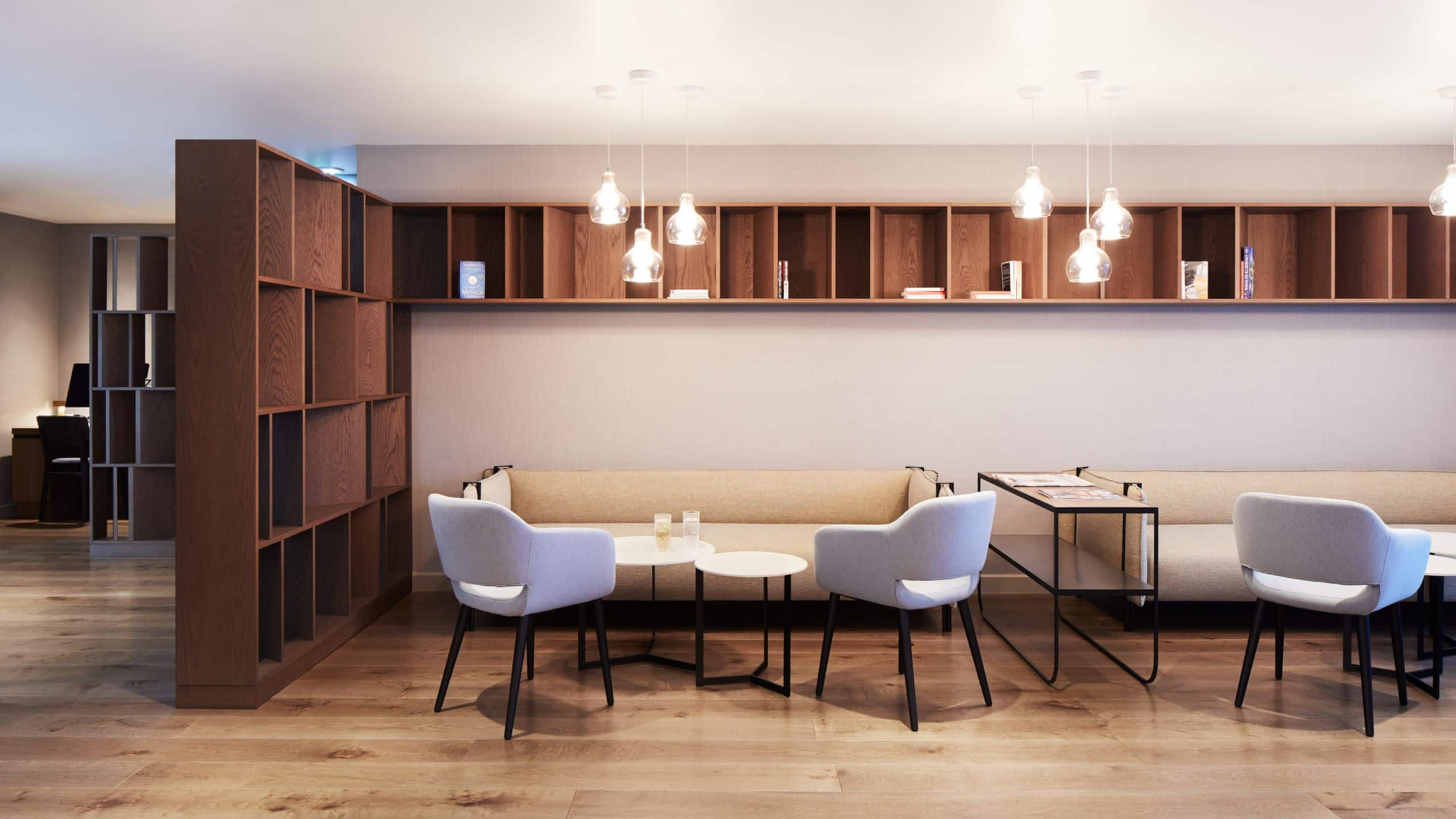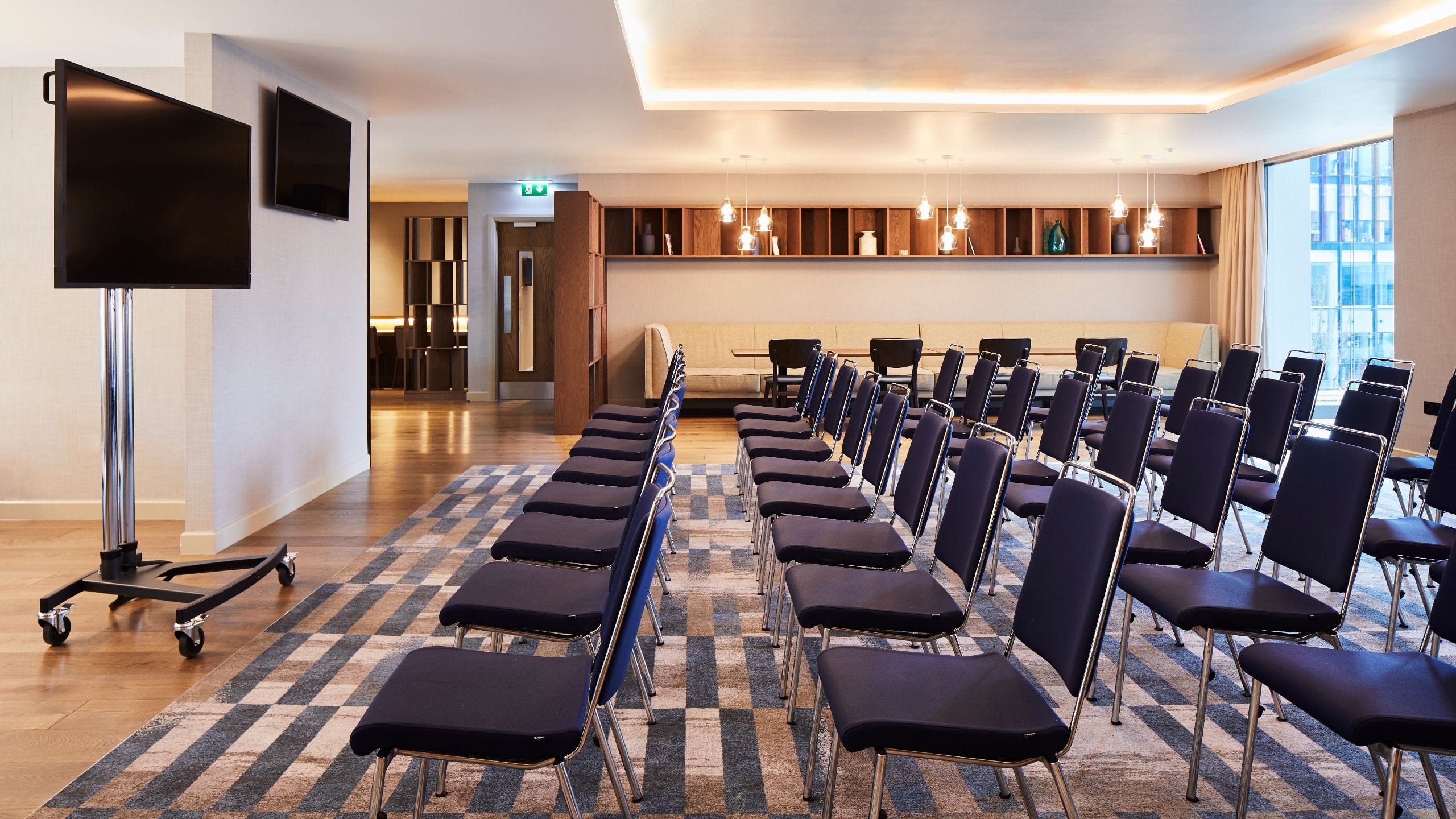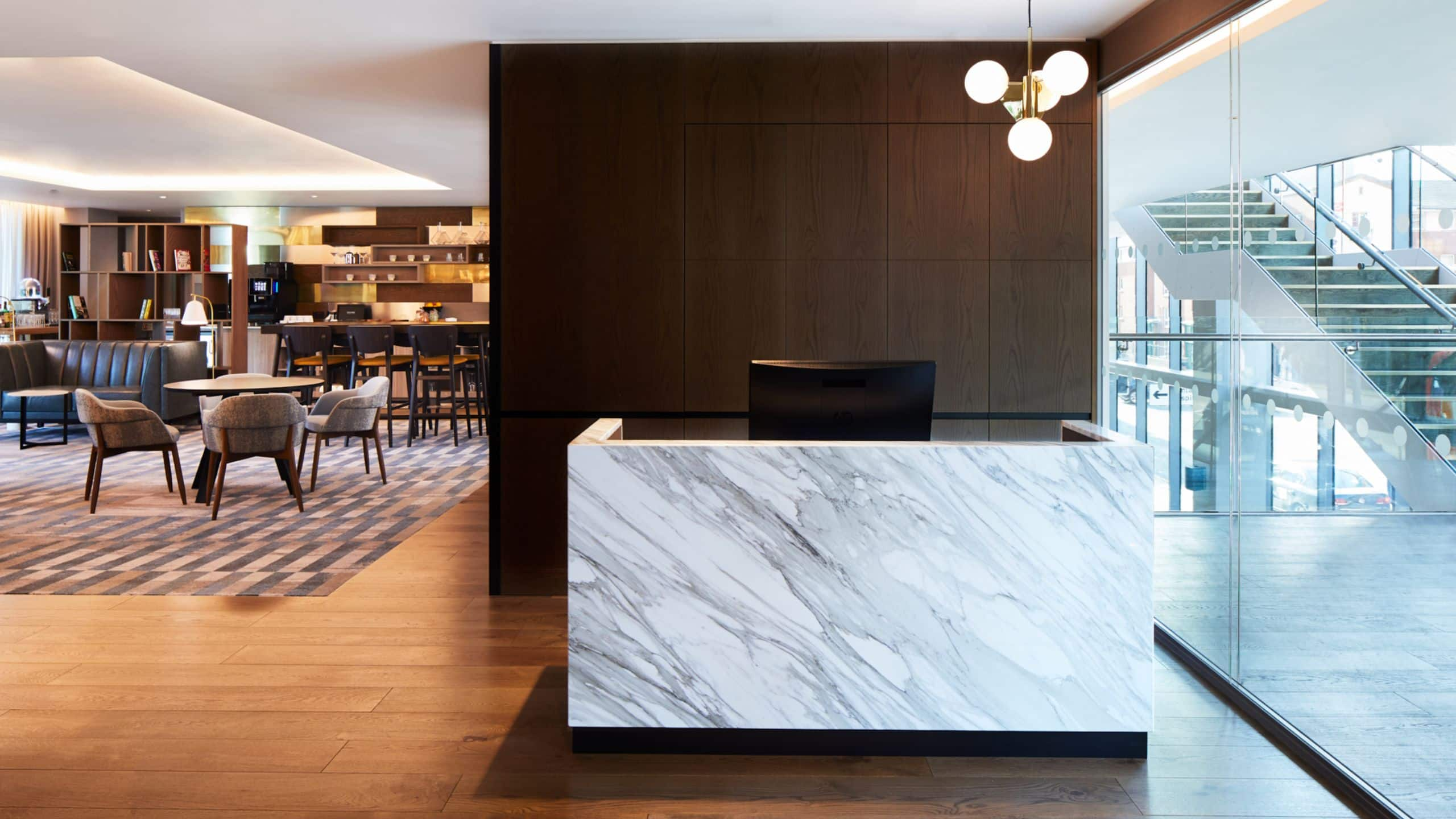 Club Lounge
This 54Sq m versatile standalone space is located on level 1 with daylight on both sides offering a relaxed lounge feel perfect for any special event and can host 40 cabaret style, 50 for lunch and dinner or 60 theatre style.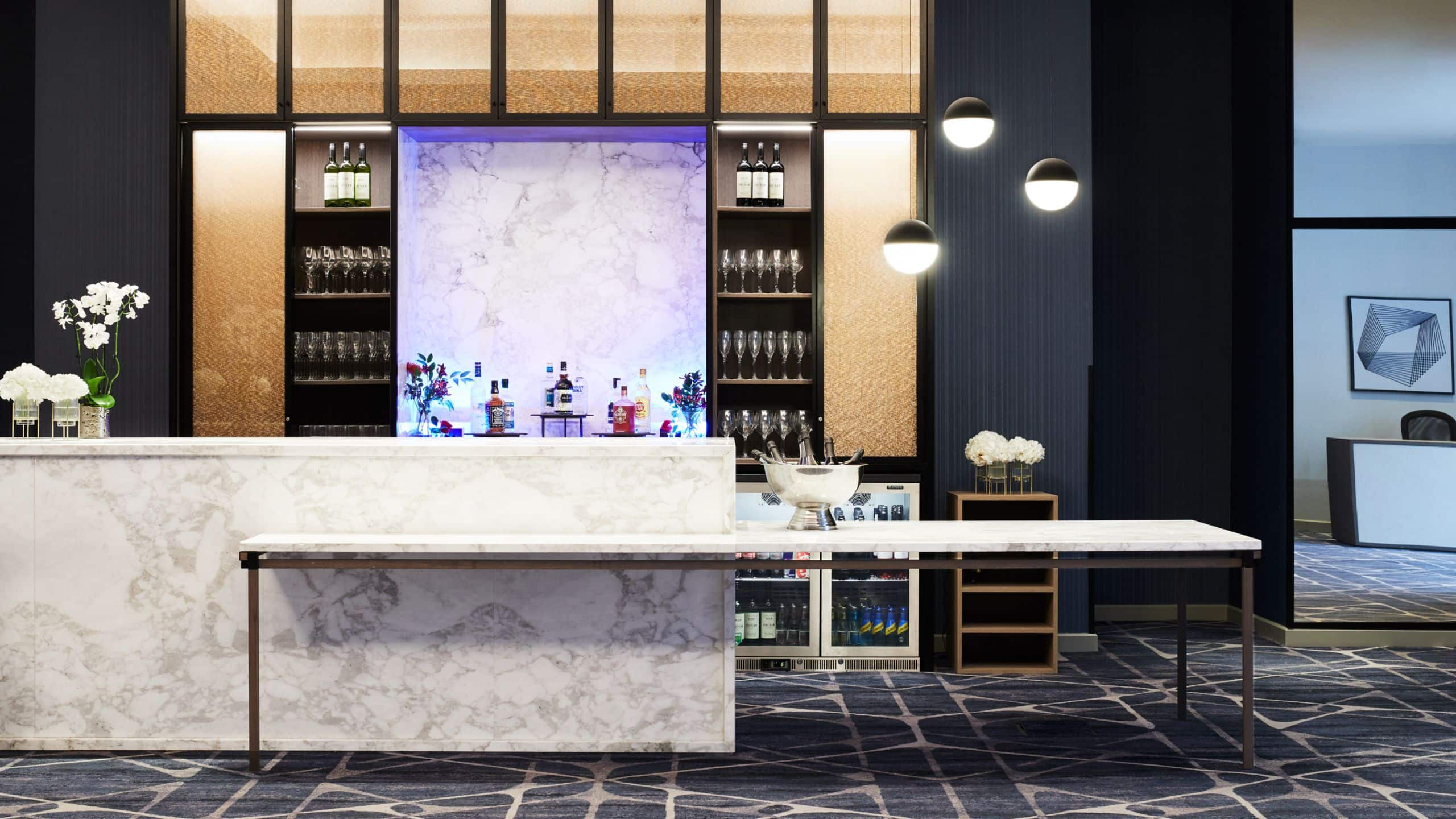 The Rothwell Suite
This 204.2 sq room is our largest space with natural daylight and fitted with a mix of projection & LED display solutions, perfect for an awards dinner, annual conference for up to 170 lunch & dinner or 230 for a drinks reception.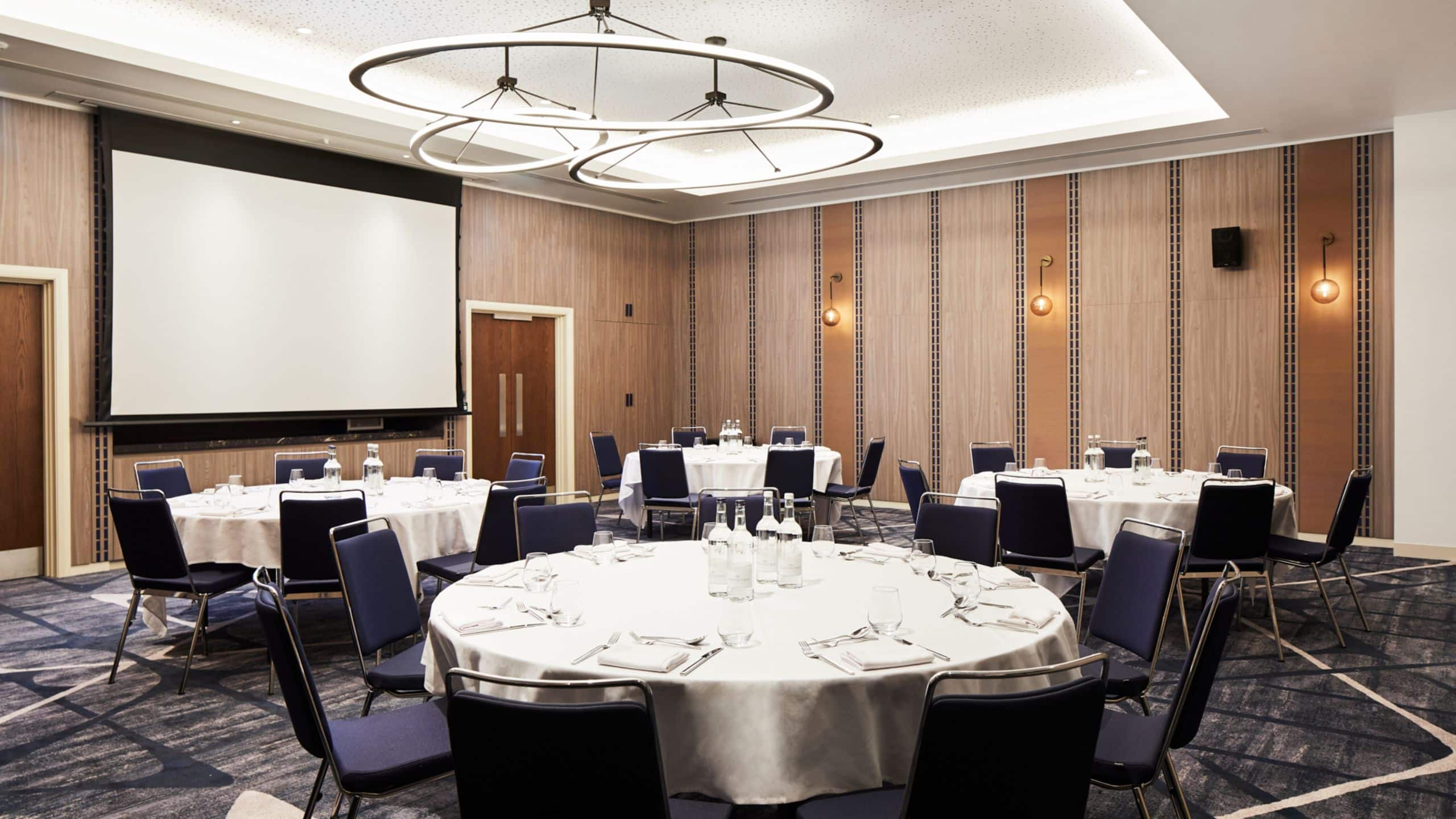 Waterhouse Room
Part of the Rothwell Suite, the Waterhouse Room is named after Alfred Waterhouse, an architect best known for his design for Manchester Town Hall and London's Natural History Museum. It is 97.5 sq m and has an acoustic ceiling, ceiling-mounted projector, a 3 m drop-down screen.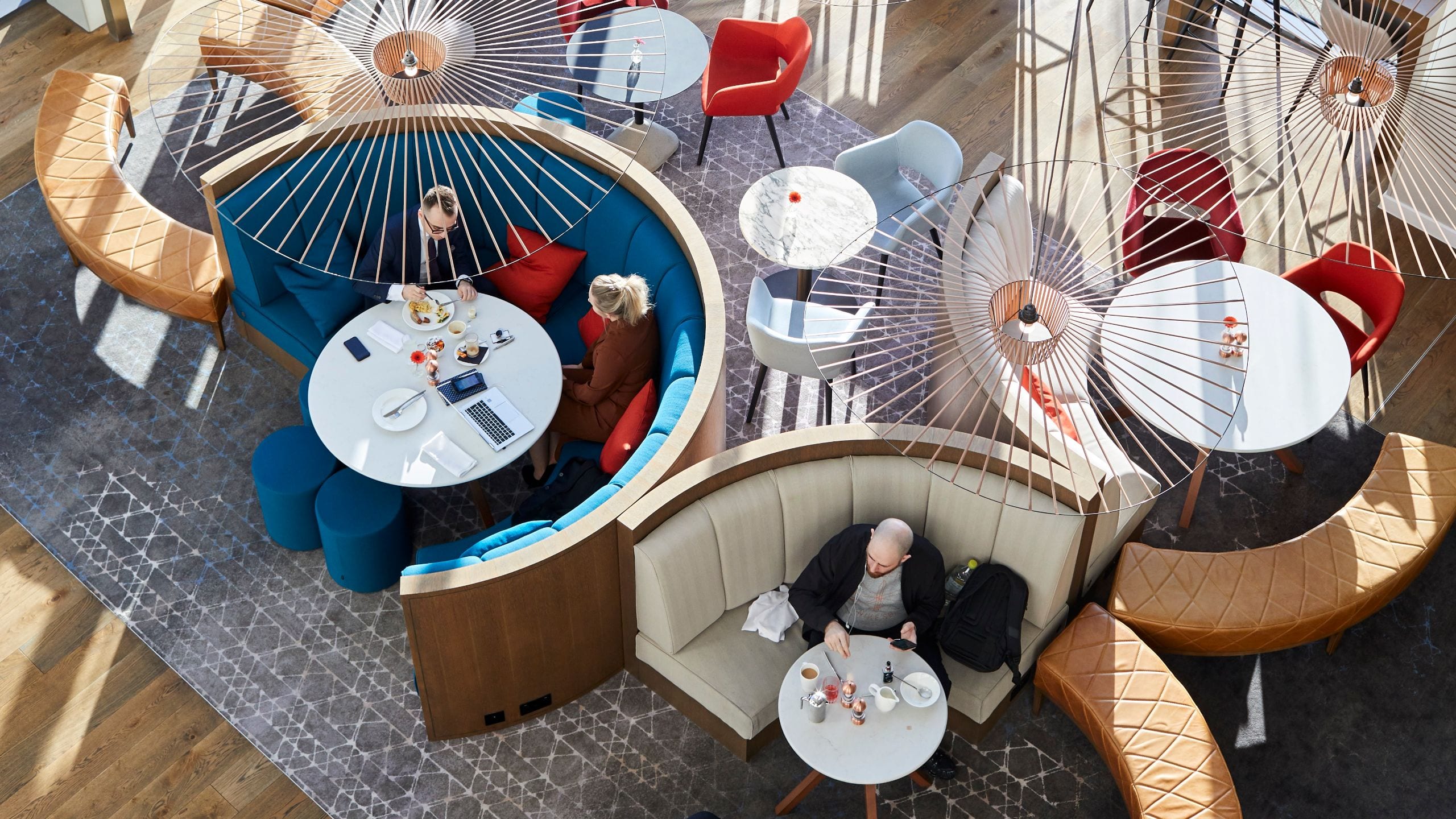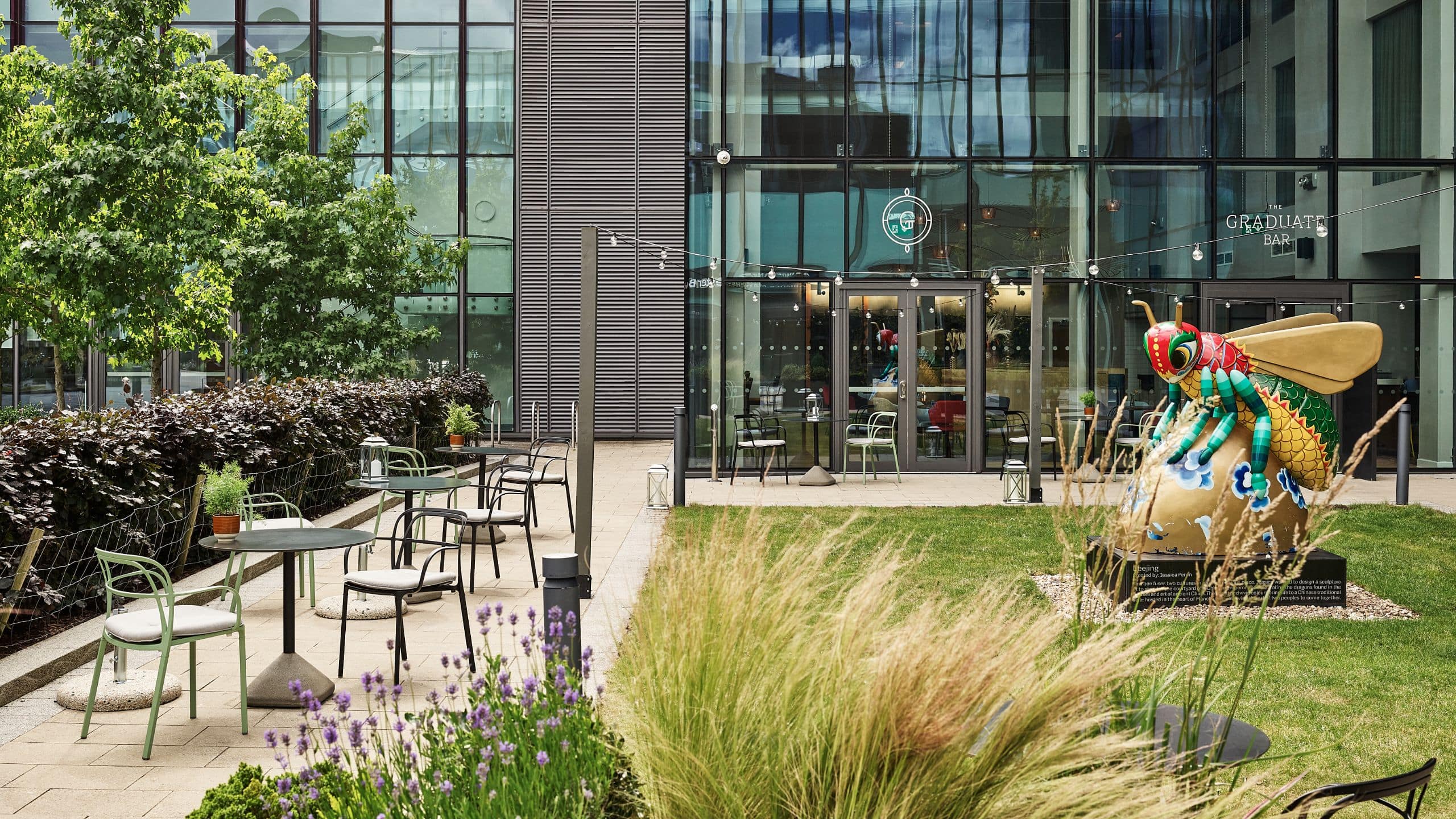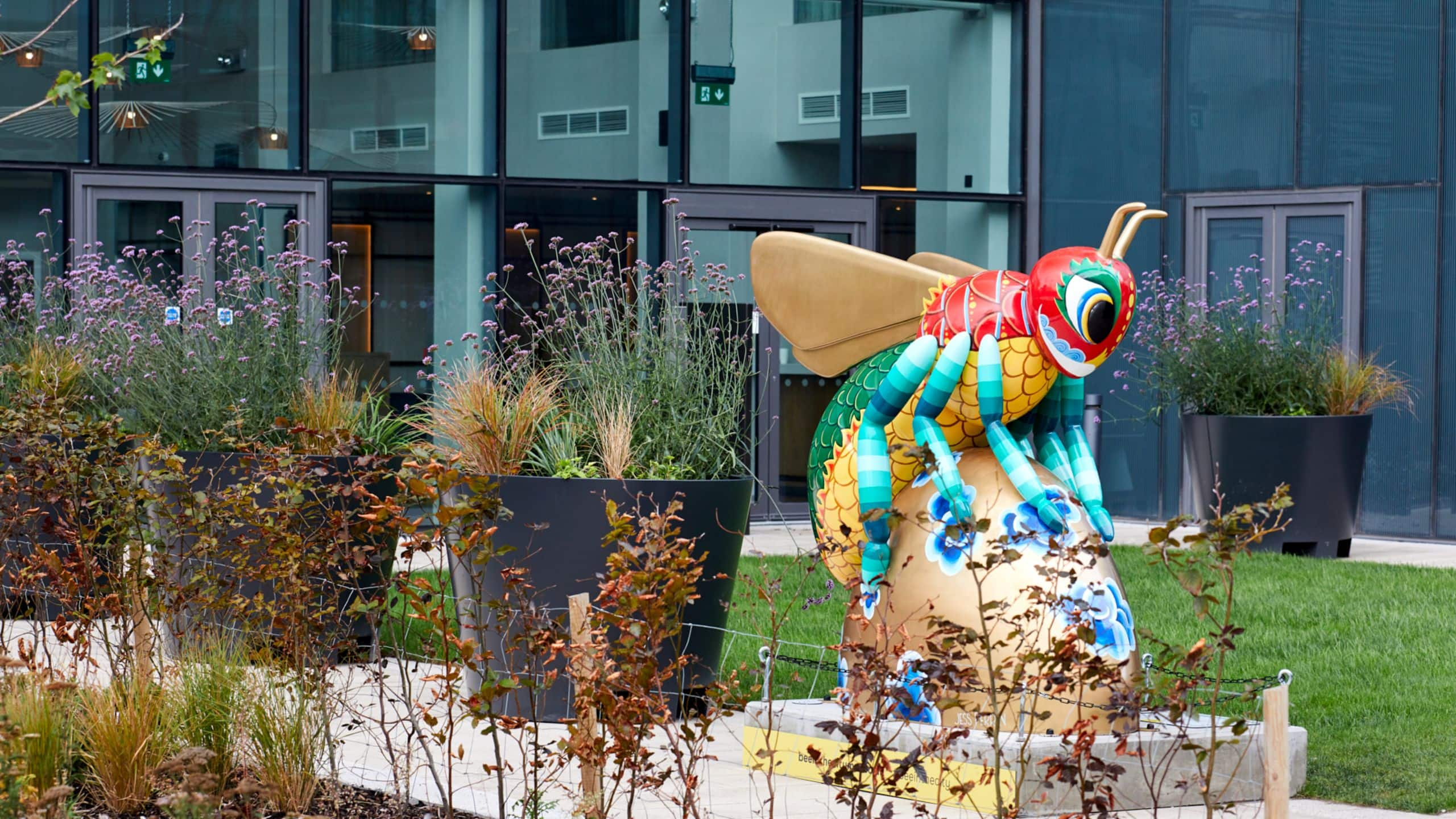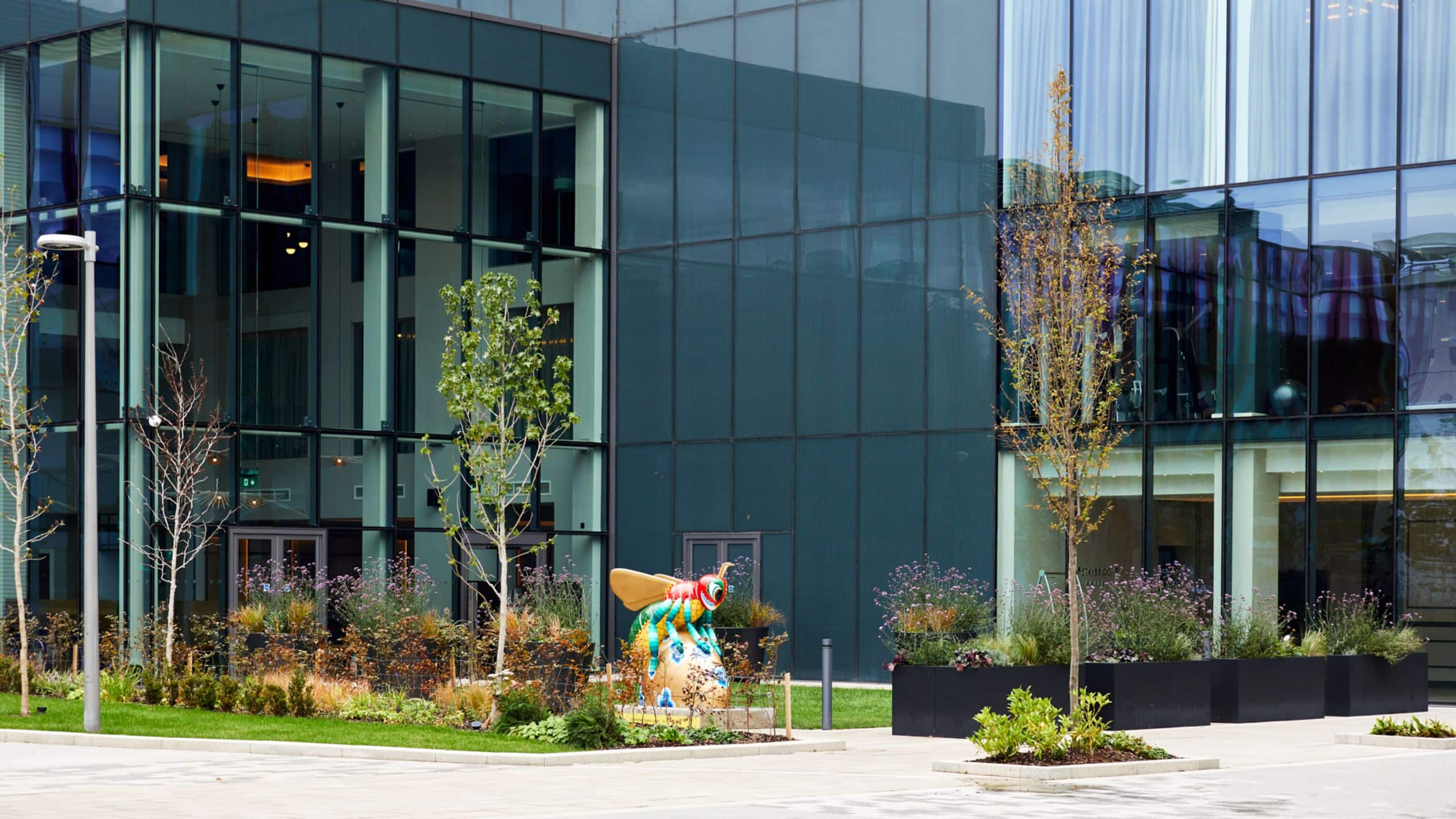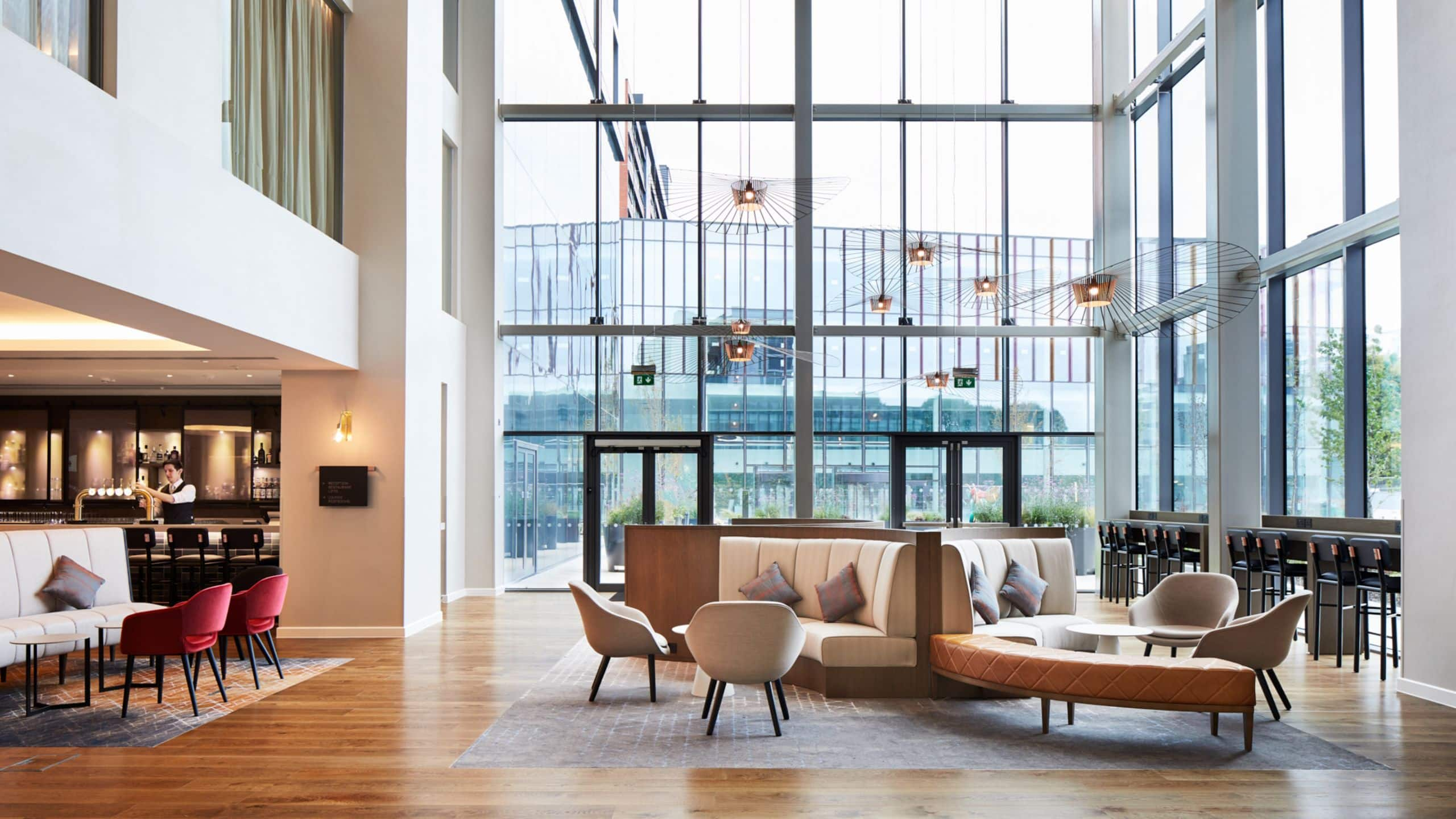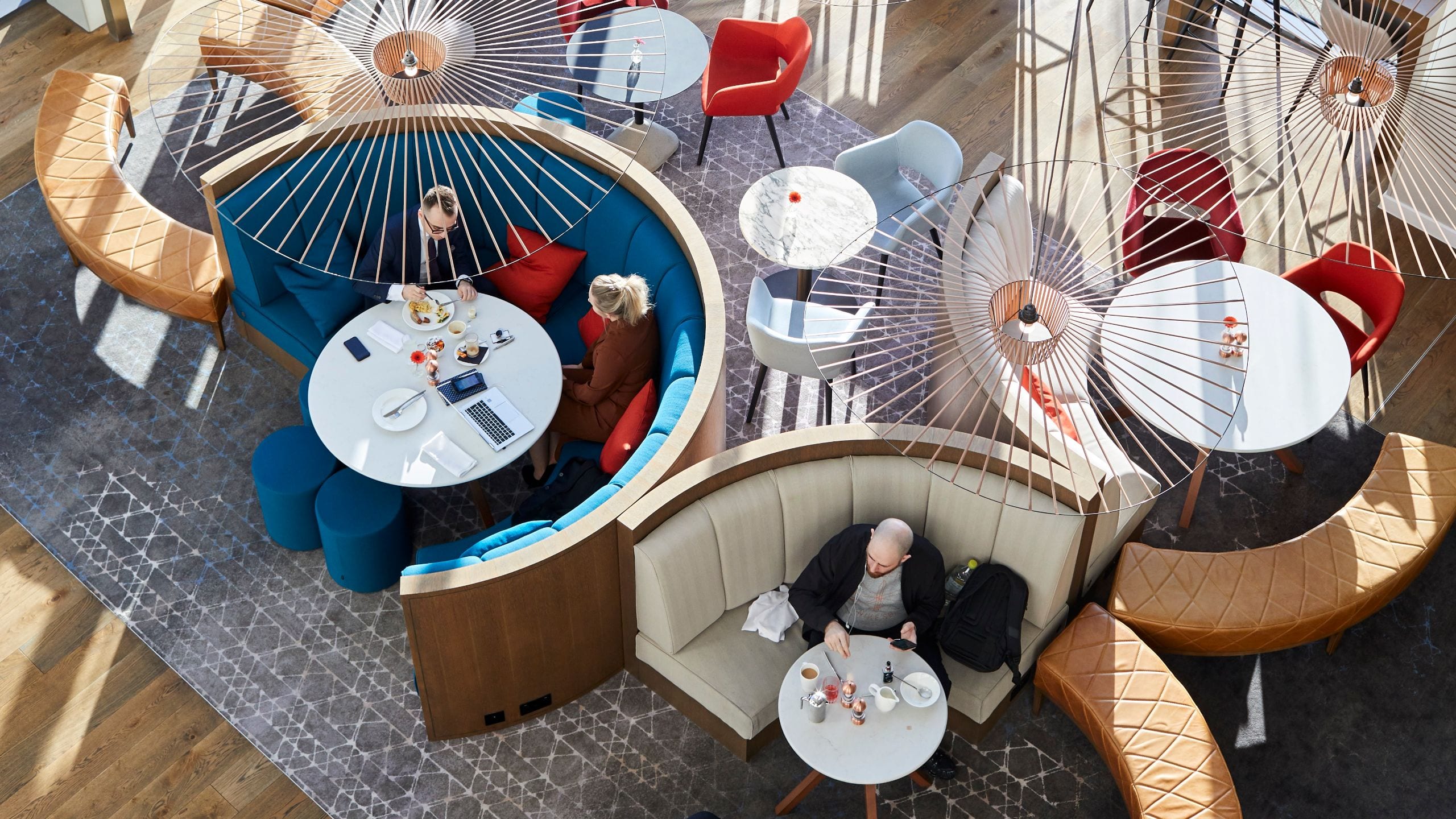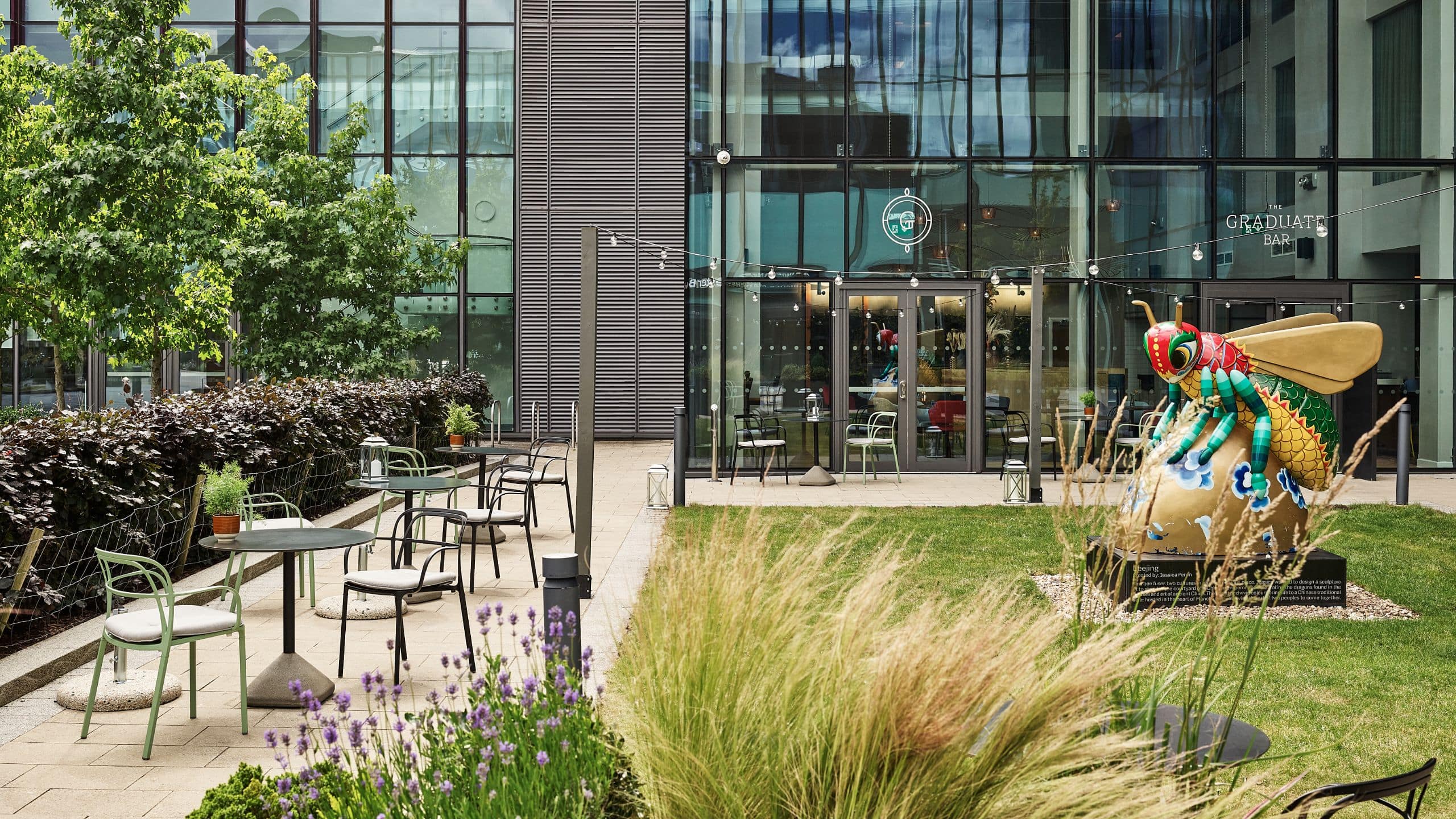 The Terrace
Our Terrace and Garden offer airy and outdoor spaces with pop up bars which can be used for BBQ's and parties you can use the space on its own or as a drinks reception before your event and incorporate.
Catering
We have a range of menus that include breakfasts, imaginative delegate lunches, glamorous dinners and more that can be worked into the planning and budgeting of your meeting or event. Our highly experienced team can also create bespoke menus for your occasion.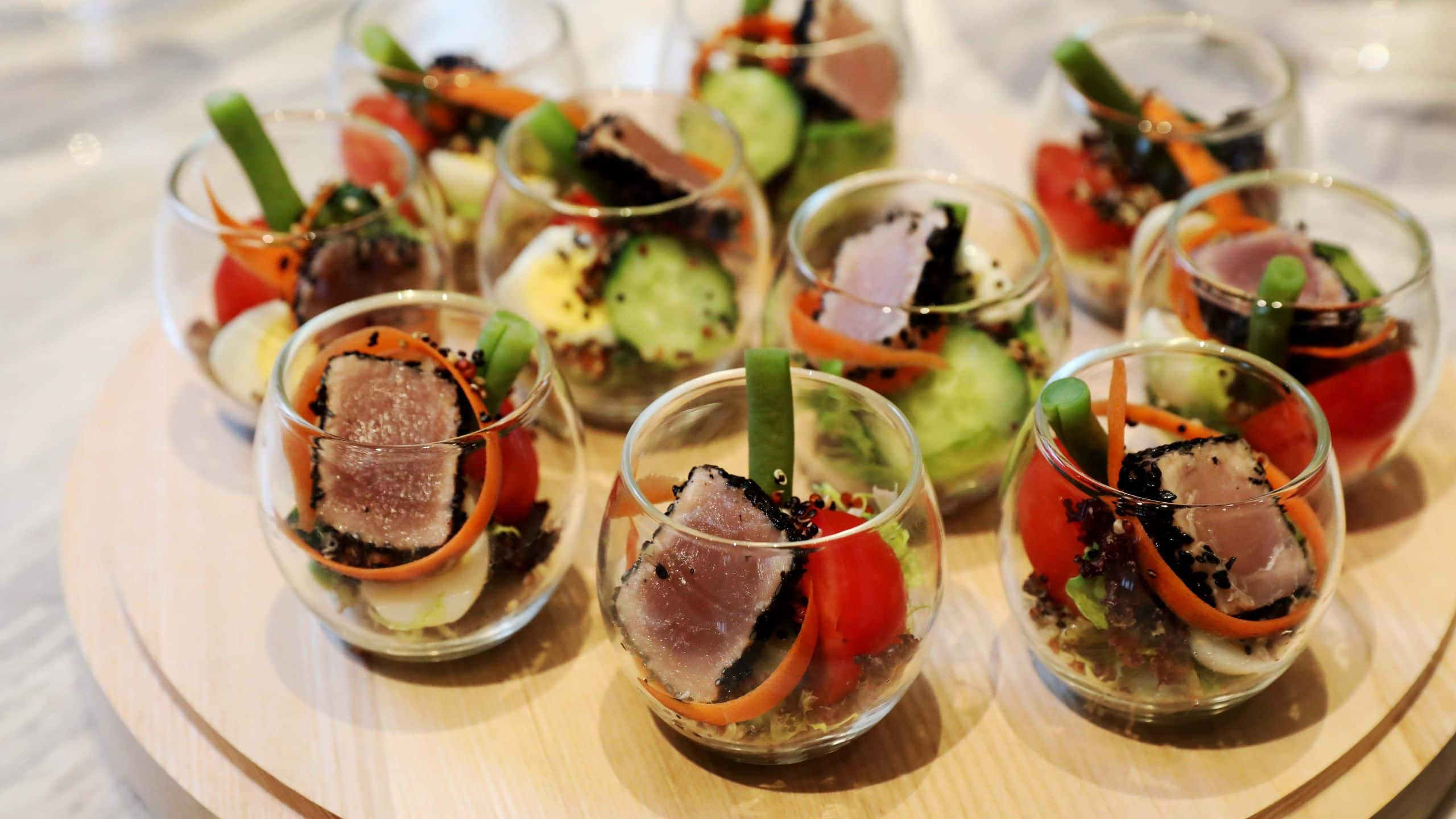 Hy-Brid Meetings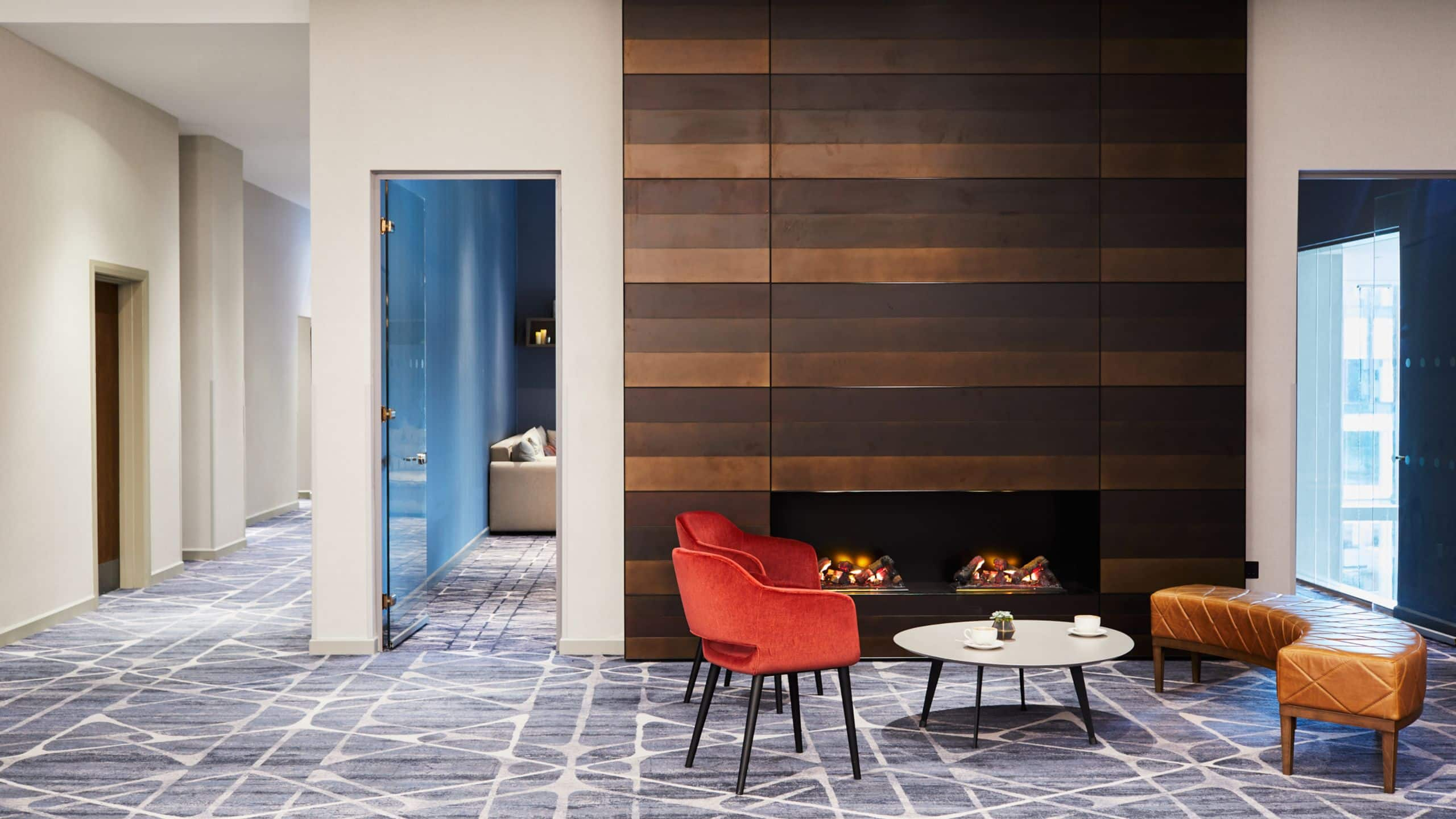 Introducing a new perspective—stay local, go global. Imagine a meeting with 200 attendees that is split into five smaller individual events, each happening simultaneously at various Hyatt hotels while being virtually connected and centrally organized. Enjoy this sustainable Hy-brid solution that makes global networking easier than ever.
Contact Us
Let's start the planning process. Contact us for more information or to schedule an appointment.