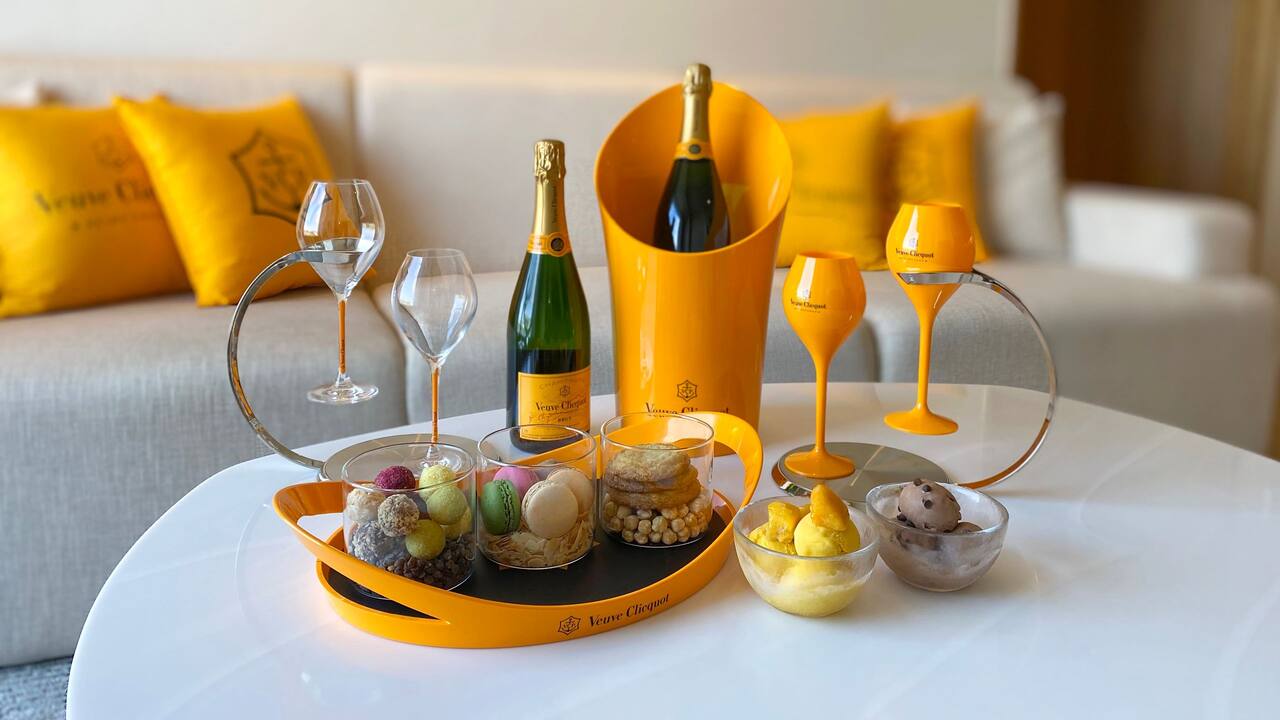 Bubbly Suite
Create more special memories with the Suite Special Edition Package.
Guests can enjoy benefits such as Veuve Clicquot Champagne, free minibar, breakfast, and other benefits will enrich your time.
Period: June 7 – December 31, 2021
The 'Bubbly Suite' package includes:
One-night stay in a suite room
Breakfast for two adults
1 Bottle of Veuve Clicquot Champagne (750ml)
2 picnic champagne glasses from Veuve Clicquot (limited quantity)
Complimentary minibar with beverages and desserts (excluding alcohol)
Complimentary access to Club Olympus (swimming pools, sauna and fitness center)
Early check in at 1 PM upon availability
* All guests can enjoy free round-trip shuttle bus service to Incheon International Airport.
* The above programs and schedules are subject to change.
Terms and Conditions
This offer is valid at Grand Hyatt Incheon. All hotel reservations are subject to availability and must be made in advance. Rate is per room per night and does not include tax, incidental expenses, gratuities, service charges or other hotel-specific charges that are not included in this package. No accumulated discounts or promotions are applicable. Inclusions not used within the period of stay are non-refundable. 
Promotional blackout periods may apply due to seasonal periods or special events. Normal arrival and departure restrictions apply. Hyatt™ reserves the right to alter or withdraw this program at any time without notice. Hyatt ™ names, designs and related marks are trademarks of Hyatt Corporation. © 2021 Hyatt Hotels & Resorts. All rights reserved.