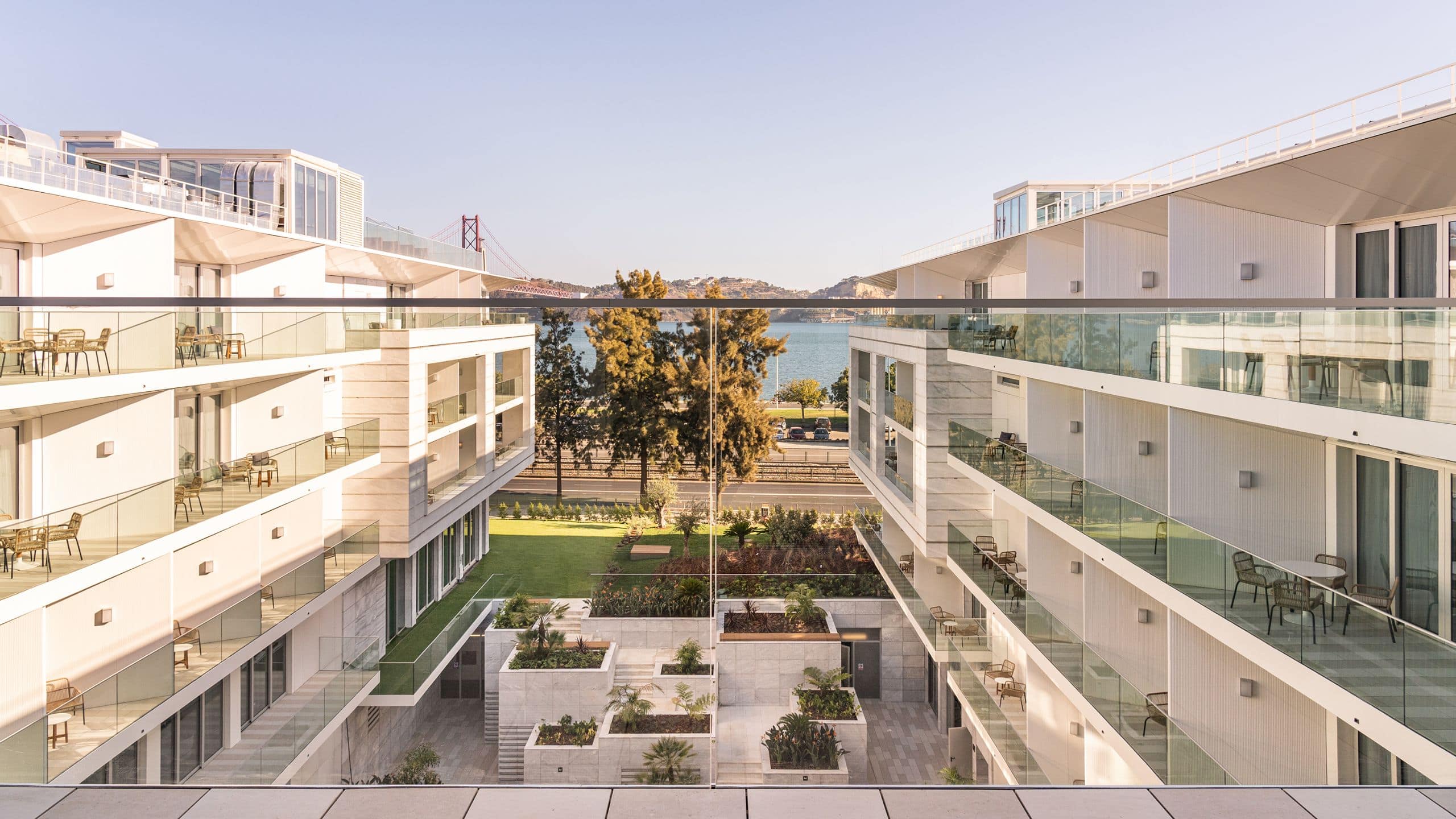 Luxury riverfront living in the heart of Lisbon
Located in the Belém district of Lisbon, Hyatt Regency Lisbon offers 204 modern and spacious and fully-furnished rooms and suites, some with a balcony overlooking the breathtaking Tagus River. The hotel has an on-site spa managed by Europe's best wellness and luxury brand, Serenity – The Art of Well Bein. We also have a state-of-the-art gym, Active by Serenity, and offer personalized health and wellness programs. Guests have access to a rooftop bar and lounge, meeting rooms and parking facilities. The property is conveniently situated to explore Lisbon's rich history and culture.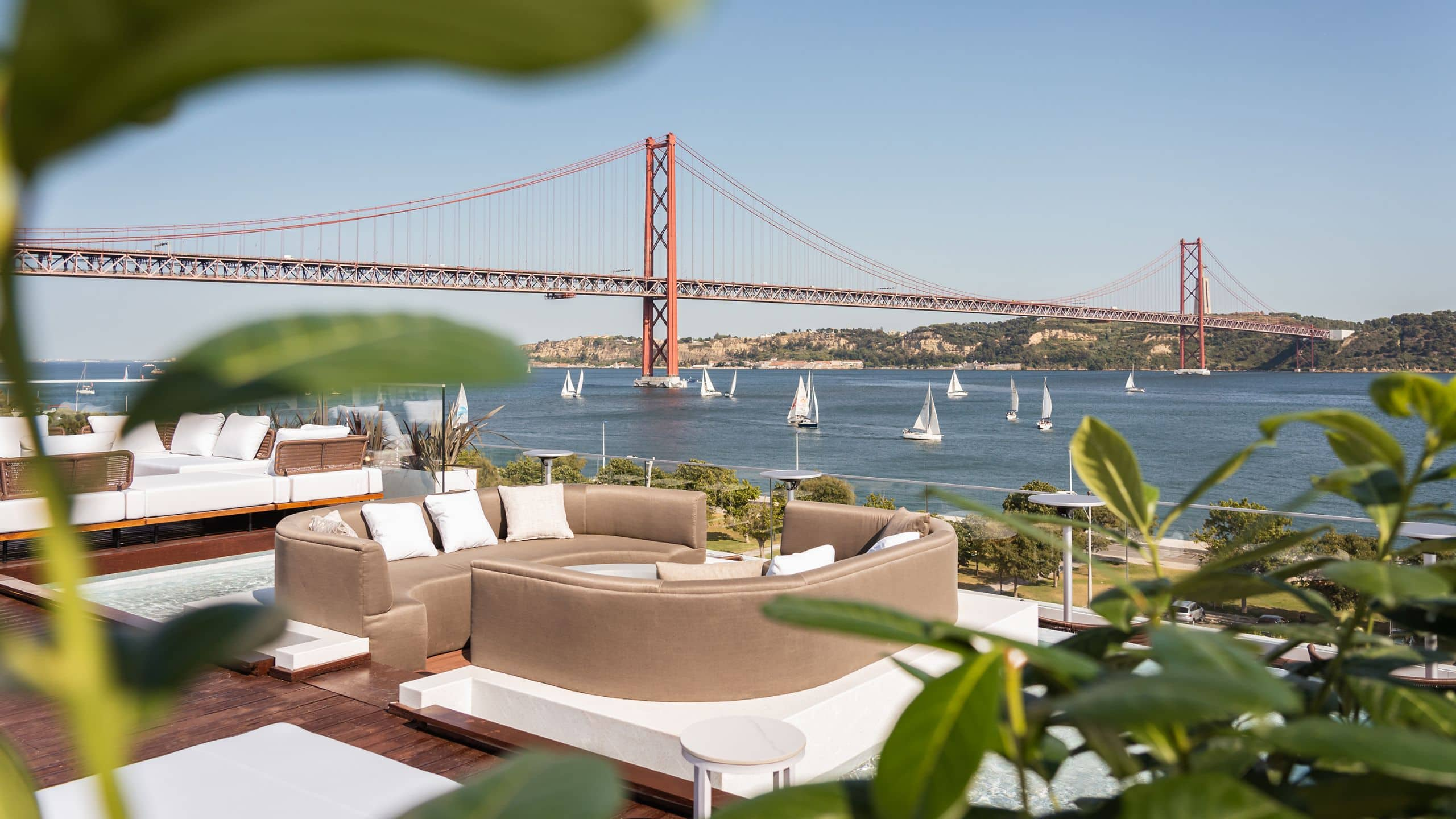 Rooms & Suites
Choose from 204 spacious, well-appointed and beautifully furnished rooms and suites. Inspired by historically famous Portuguese discoveries and the contemporary influences of Lisbon, our rooms feature calming blues and smooth blends of oak wood. Some rooms feature stunning balcony views of the Tagus River. Each room provides guests a seamless experience with the latest technology and in-room amenities.
Dining
VISEVERSA BAR & RESTAURANT
For all-day-dining, the grand-café style VISEVERSA restaurant and bar offers fresh, local produce and an abundance of dining options and drinks in an elegant setting. Enjoy delicious meals in this spacious, radiant space. Explore the extensive international menu, capable of pleasing even the most demanding gourmands.
Special Events
Meetings & Celebrations
Hyatt Regency Lisbon is ideally located next to the Lisbon Congress Centre. With 220 square metres of meeting rooms, flexible layouts and customizable services, our dedicated team can meet the needs of any event. The hotel rooftop is suitable for special events and features a unique view of the Tagus River.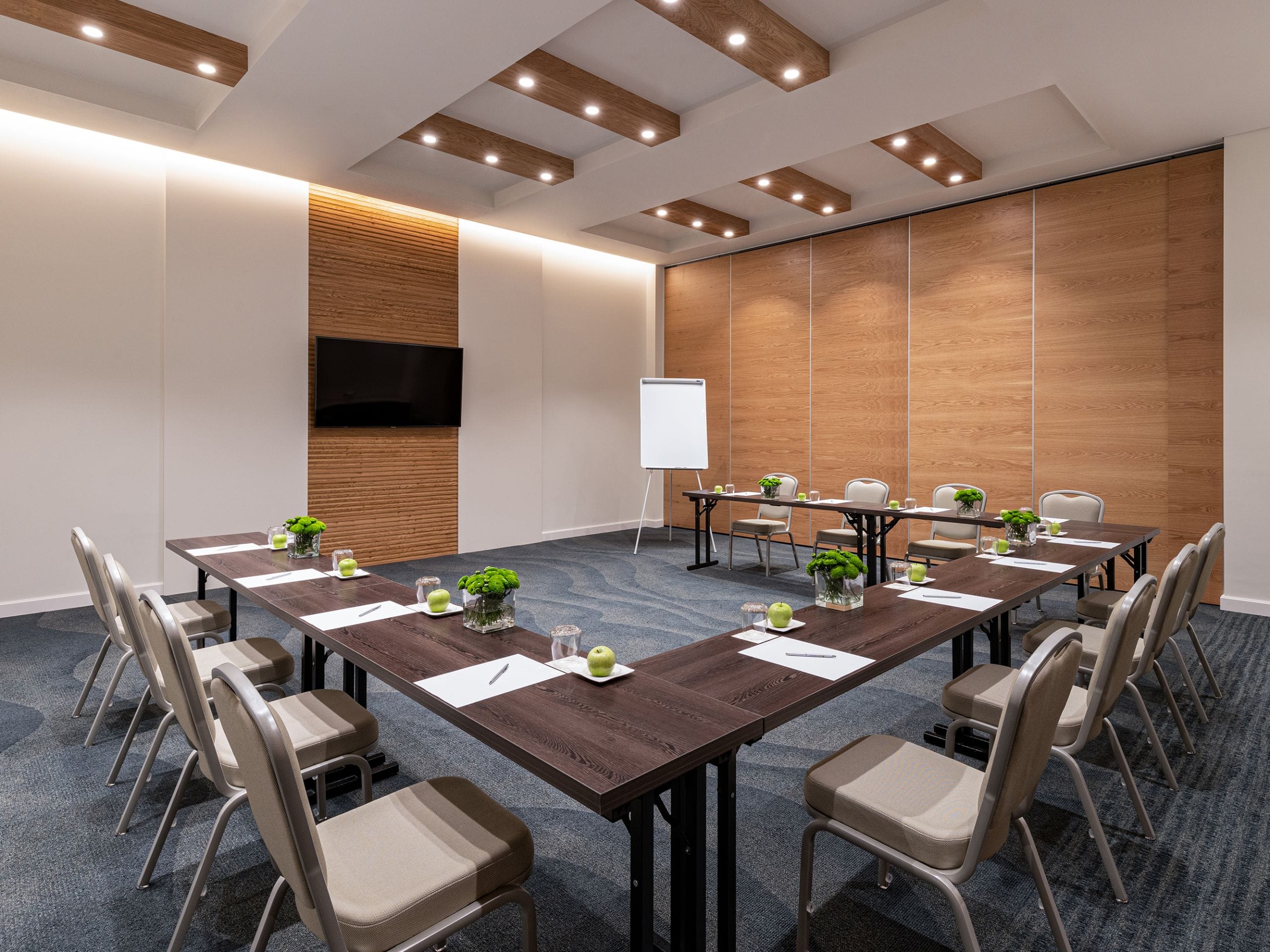 Accessibility at Our Hotel
We are committed to providing equal access and opportunity for individuals with disabilities. The features also make this hotel more accessible for older individuals with changing abilities to ensure a seamless experience. Our overall goal is to improve usability throughout the hotel for all guests.
Things To Do
Hyatt Regency Lisbon is ideally situated in the Belém district, just a five-minute drive from downtown Lisbon. Nestled on the banks of the Tagus River, our hotel is close to prominent museums and historical landmarks such as Belém Tower, Lisbon Congress Centre, Jerónimos Monastery, LxFactory, Pastéis de Belém, Bela Vista Park, National Museum of Natural History and Fado Museum.
Museu Calouste Gulbenkian
Aqueduto das Águas Livres/Mãe d'Agua das Amoreiras
Reviews
We loved our stay and we're so happy with the hotel. I had booked several hotels in busier areas but decided to stay at the Hyatt due to their suite sizes and traveling with kids. We're thrilled with our amazing (and huge) suite. We stayed for 5 days and could have stayed longer. The hotel is beautiful & quiet which was nice with little kids. Breakfast was wonderful and the staff is so kind! Highly recommend this property!