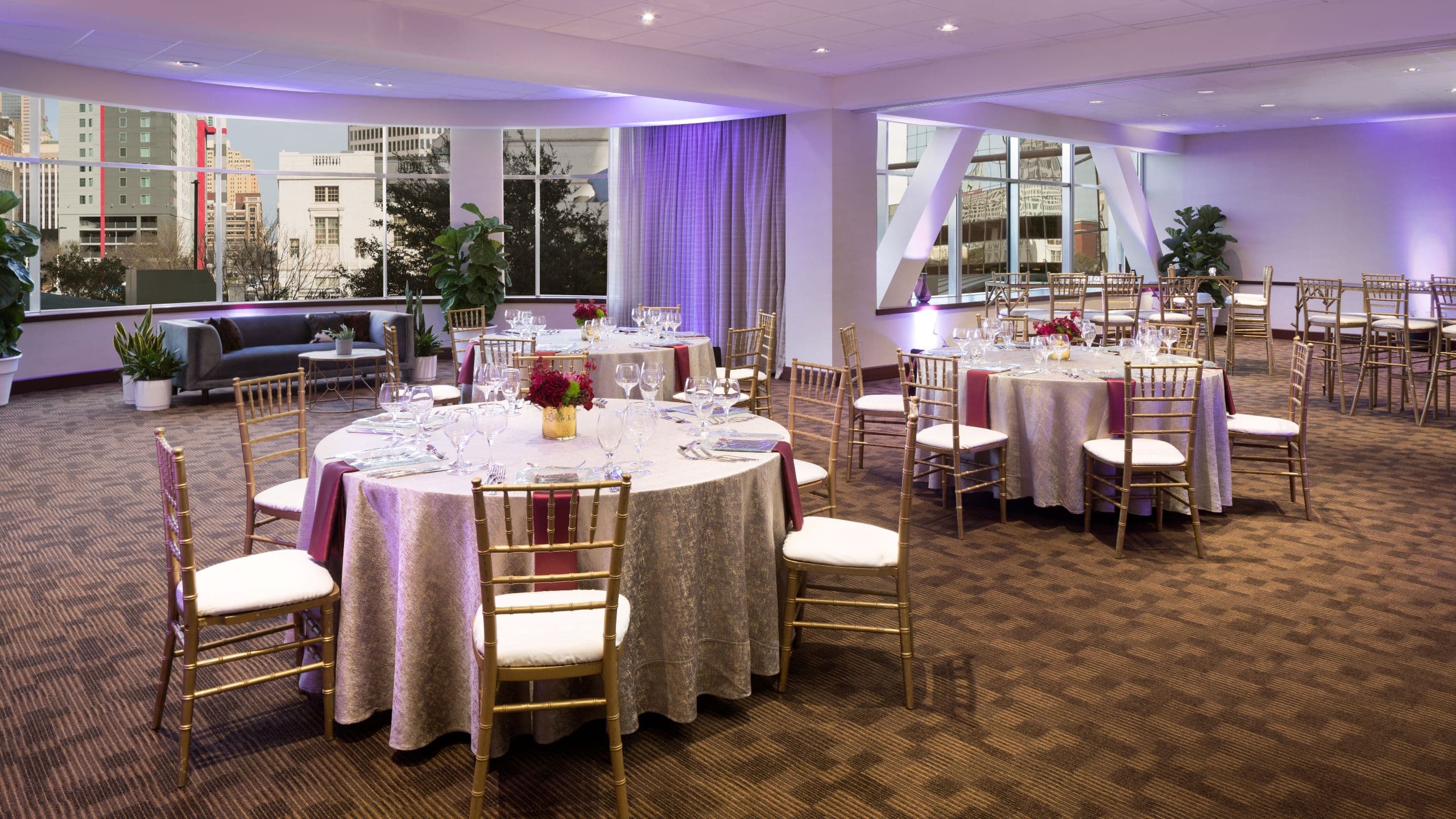 Weddings & Celebrations
Every love story is beautiful, and we want to help you write this exciting chapter of your life. Let Hyatt Regency Dallas ensure your celebration of love is perfect. From taking care of every detail of your wedding reception to planning the accommodations, our event specialists will help create an unforgettable experience that will stay with you long after the last dance. From grand ballrooms to smaller spaces, our elegant venues can accommodate everything from intimate gatherings to extravagant receptions.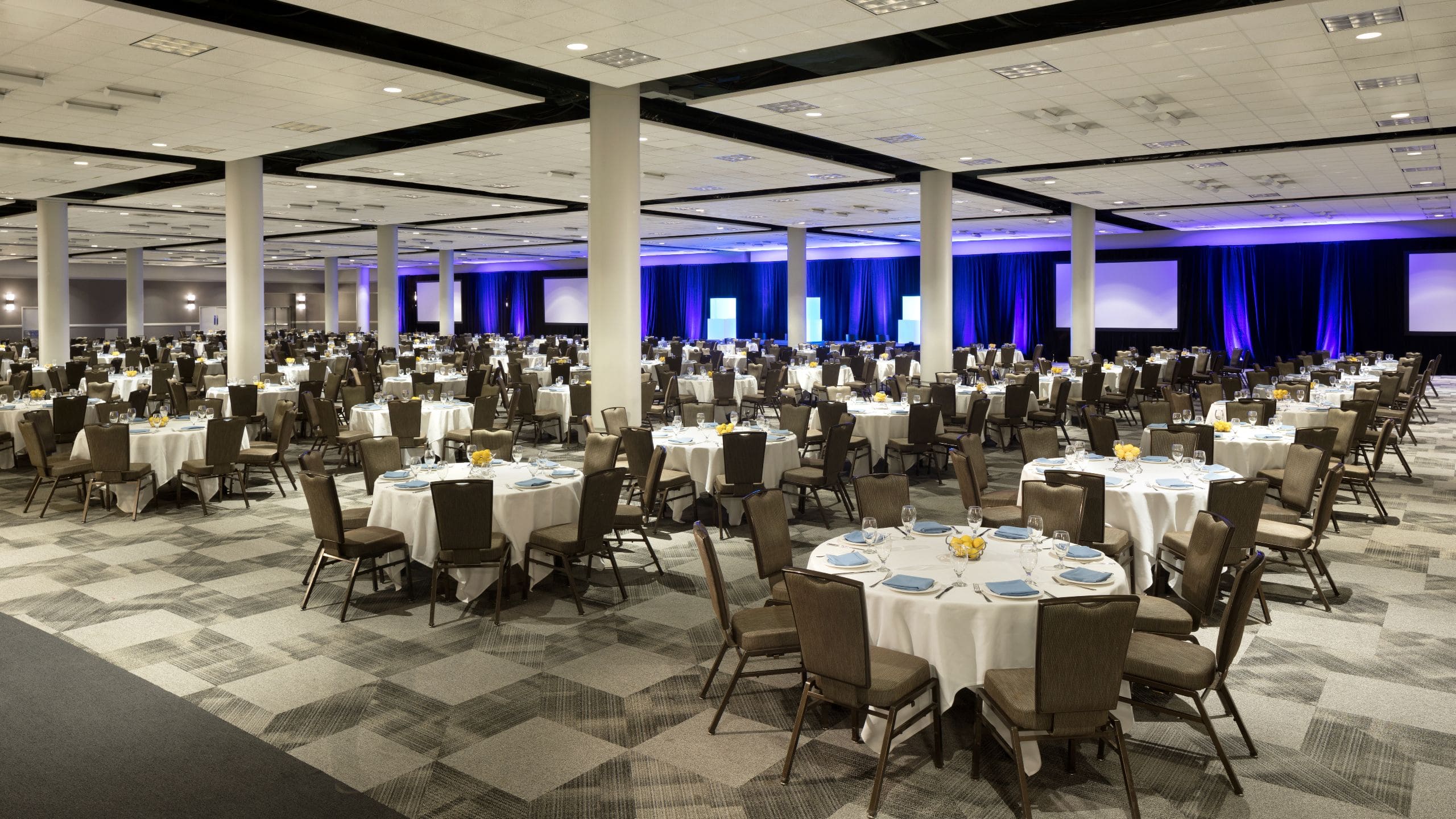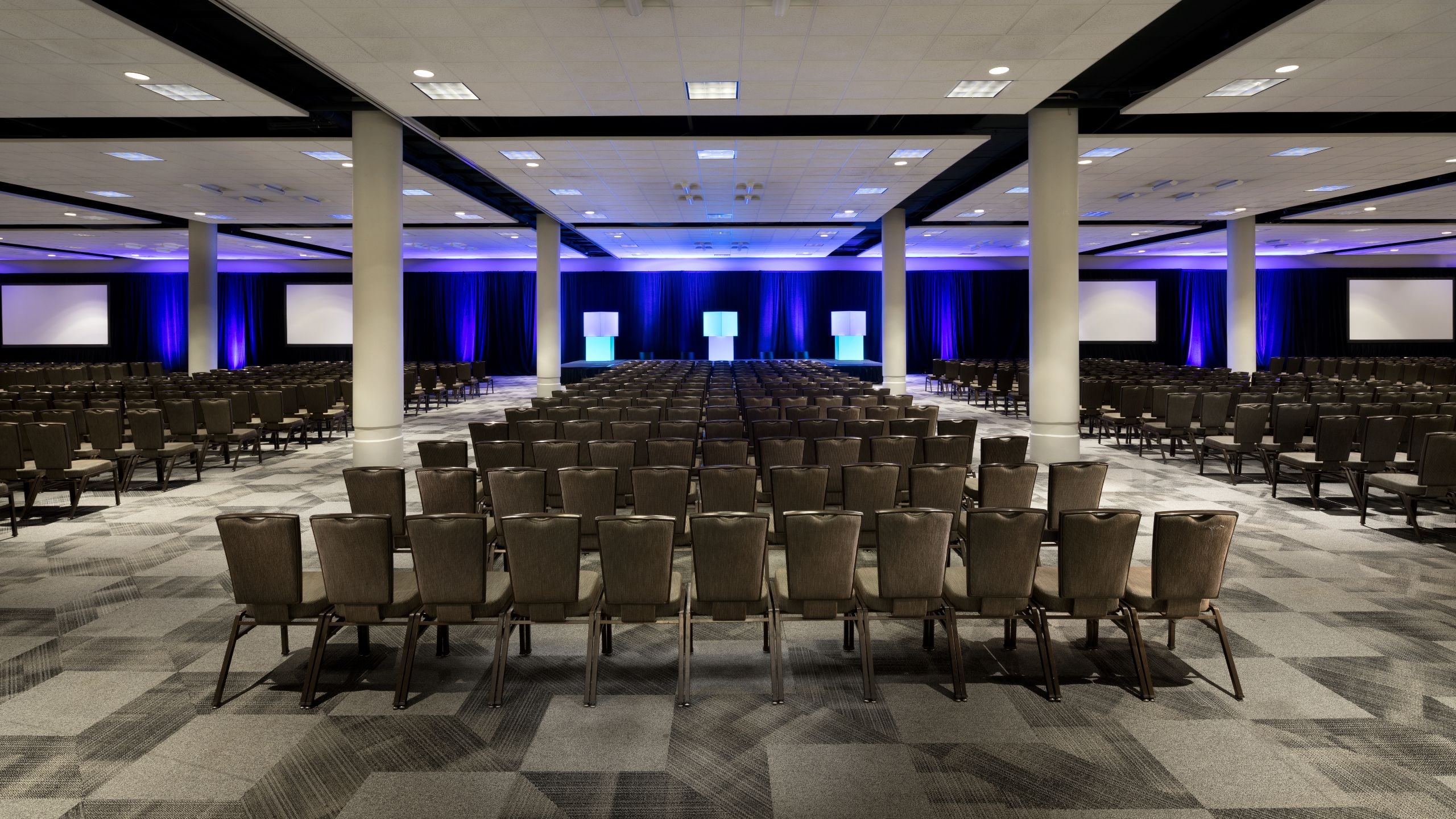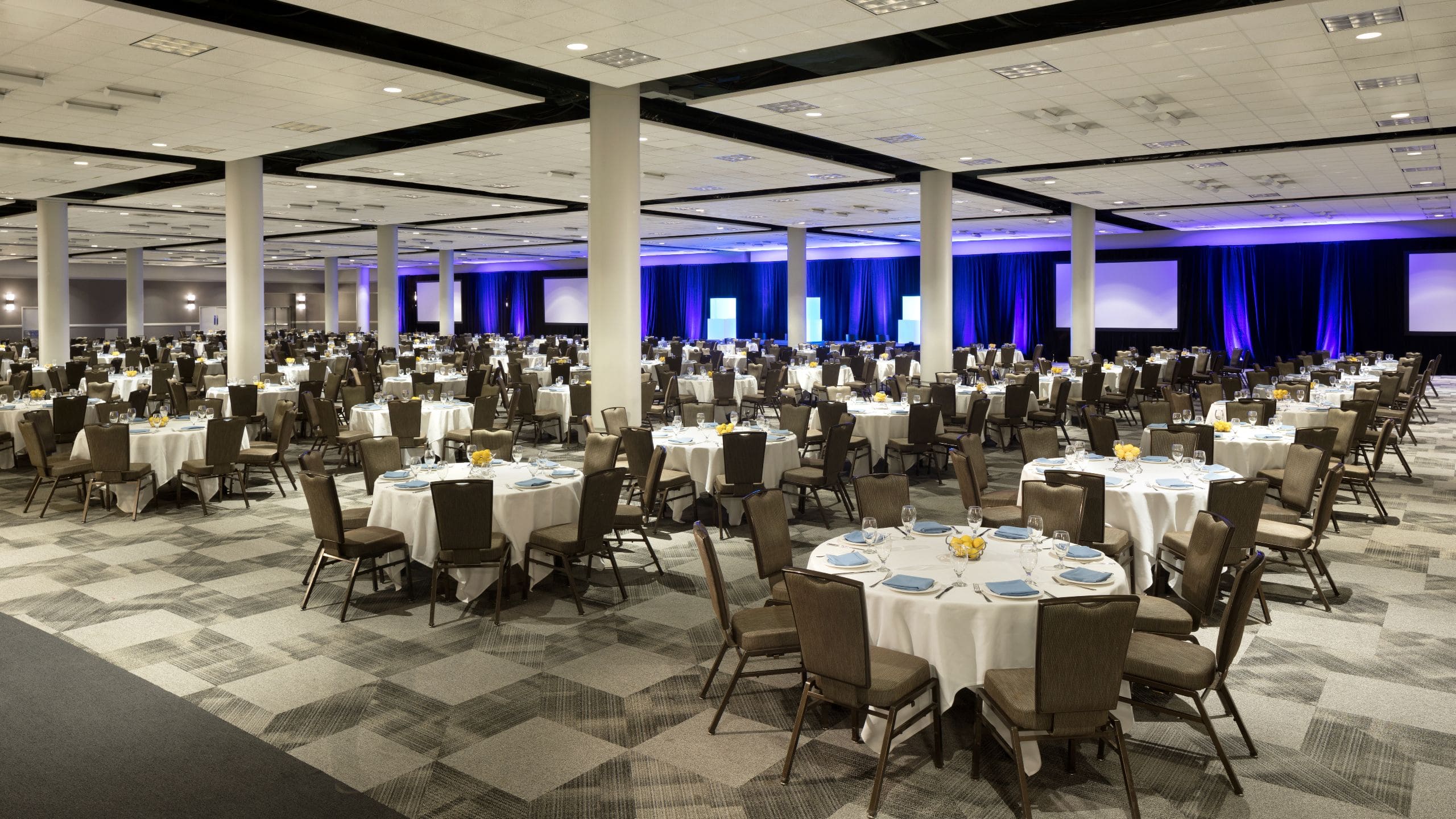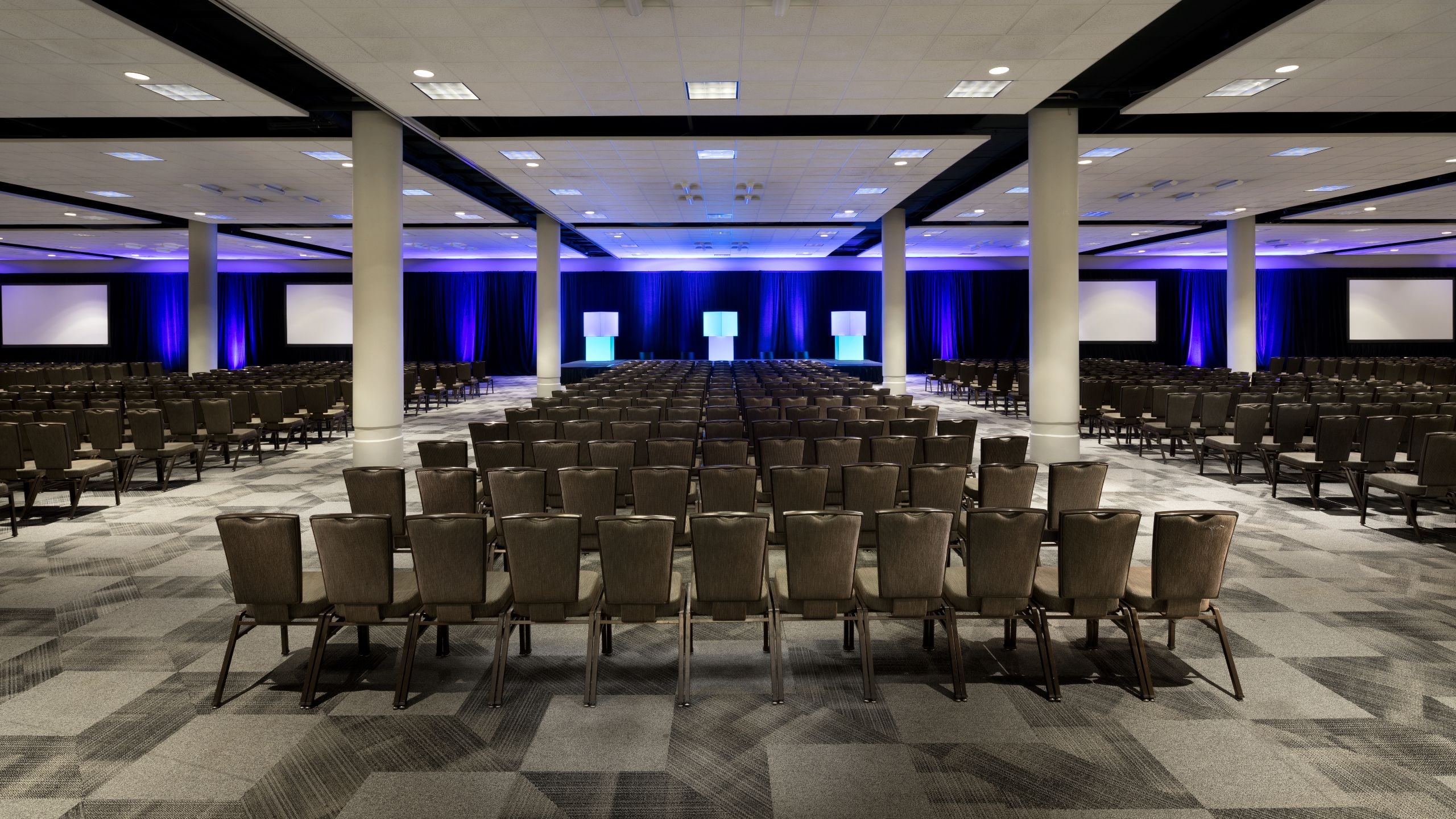 Marsalis Hall
This fully carpeted exhibit hall offers 39,000 square feet of divisible function space accommodating 2,300 for a formal banquet and up to 4,000 for a cocktail function. Located on the Exhibition Level of Hyatt Regency Dallas, Marsalis Hall can be subdivided into two sections with a 6,000 square-foot pre-function area.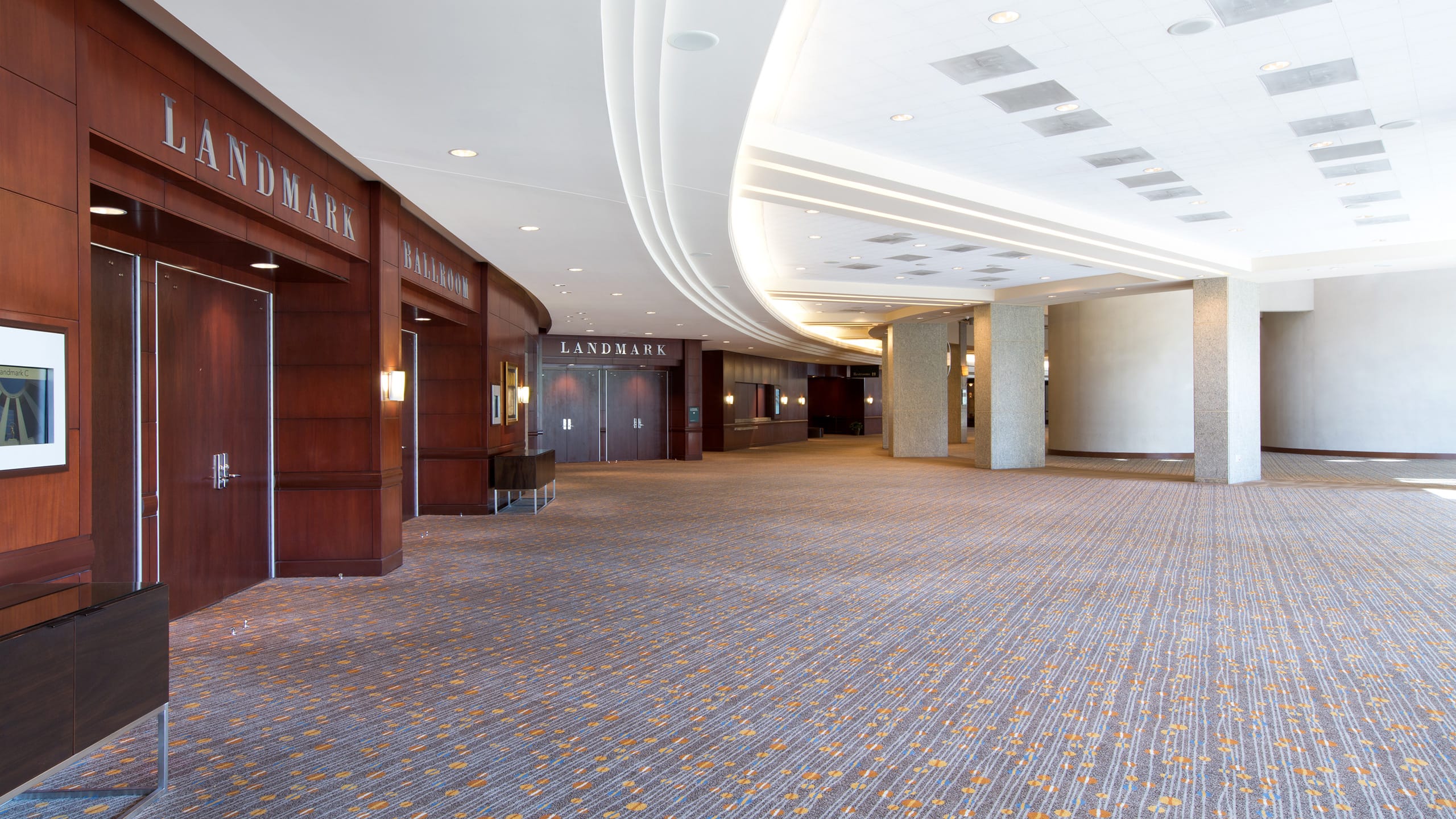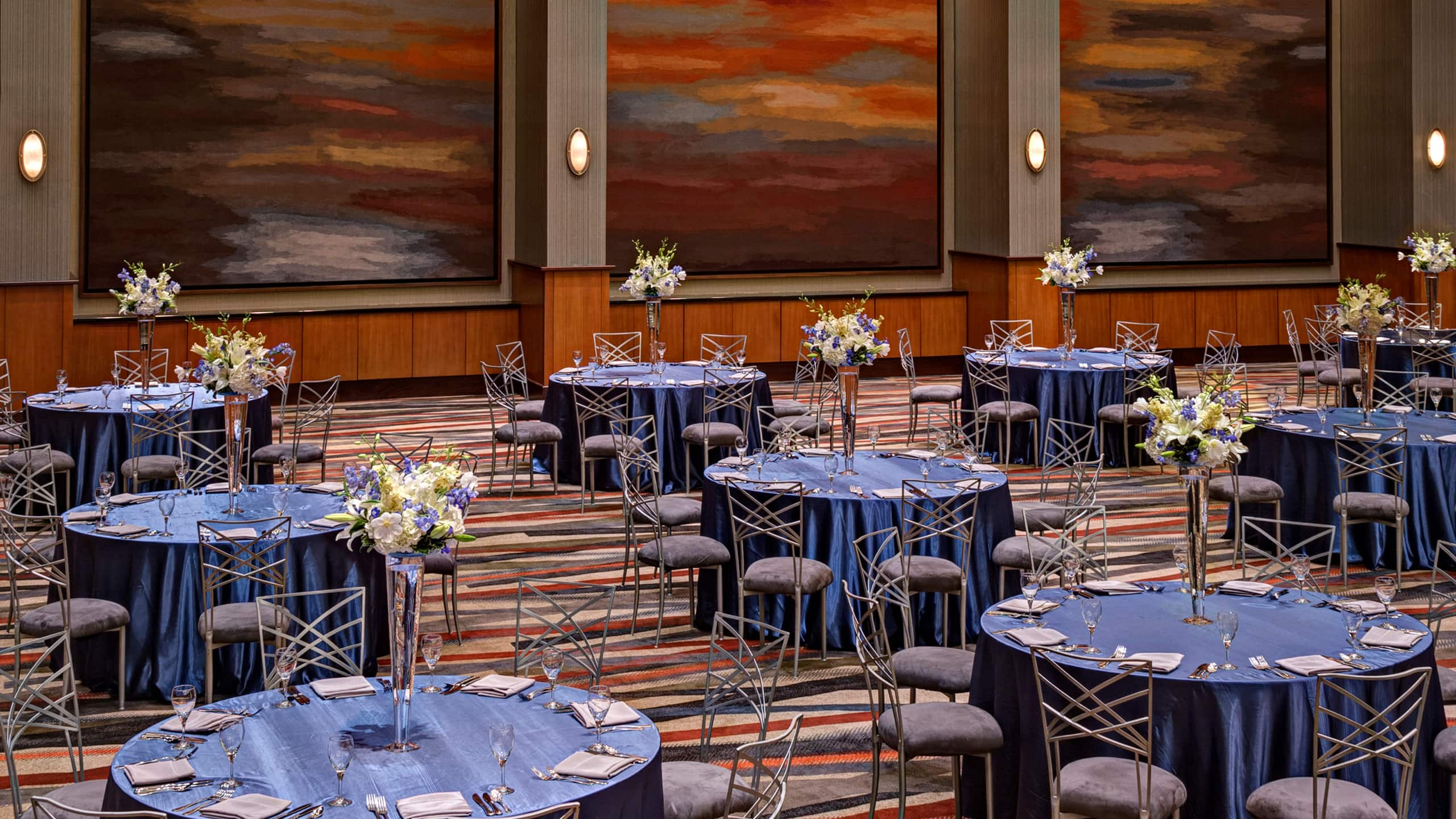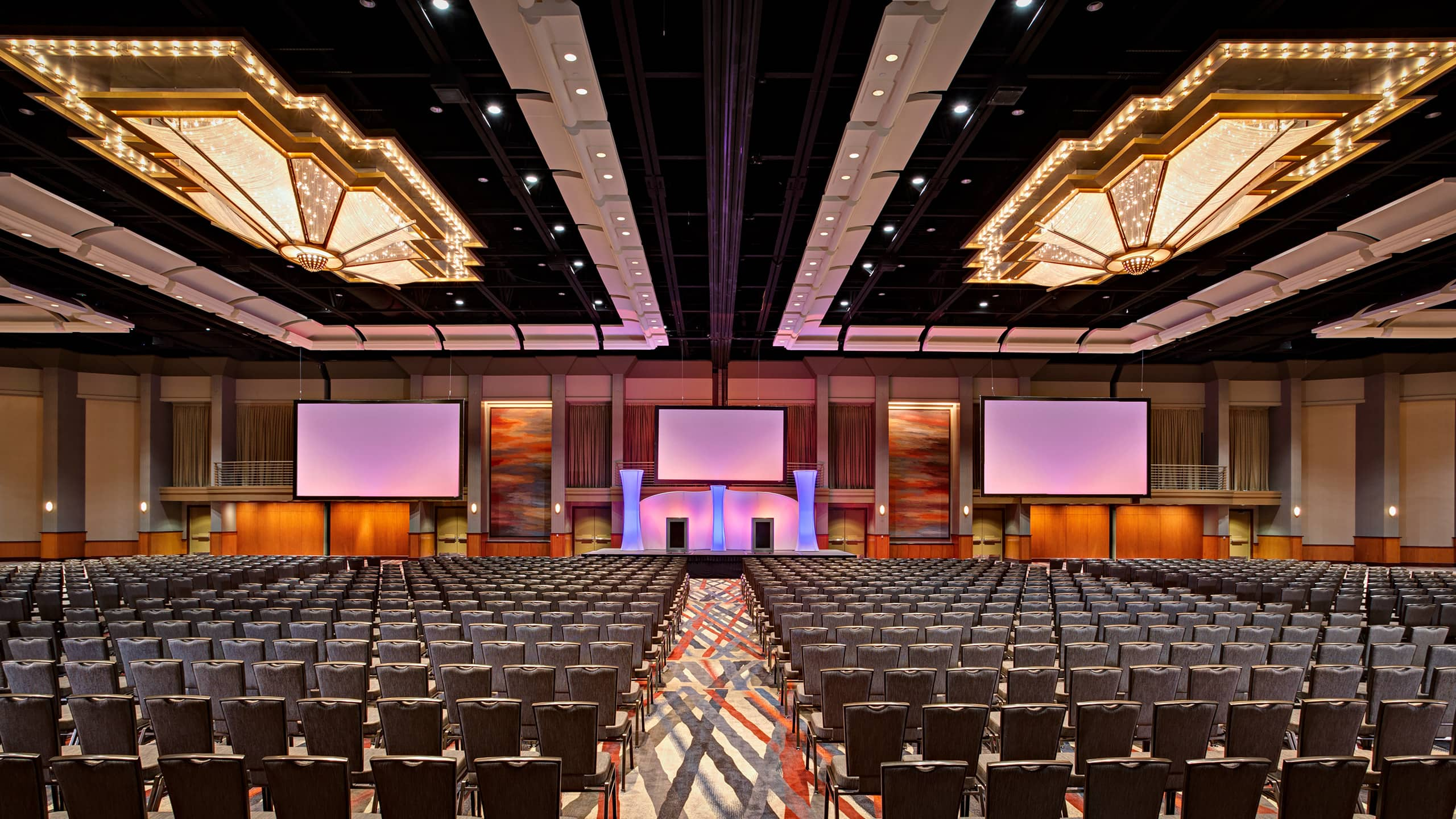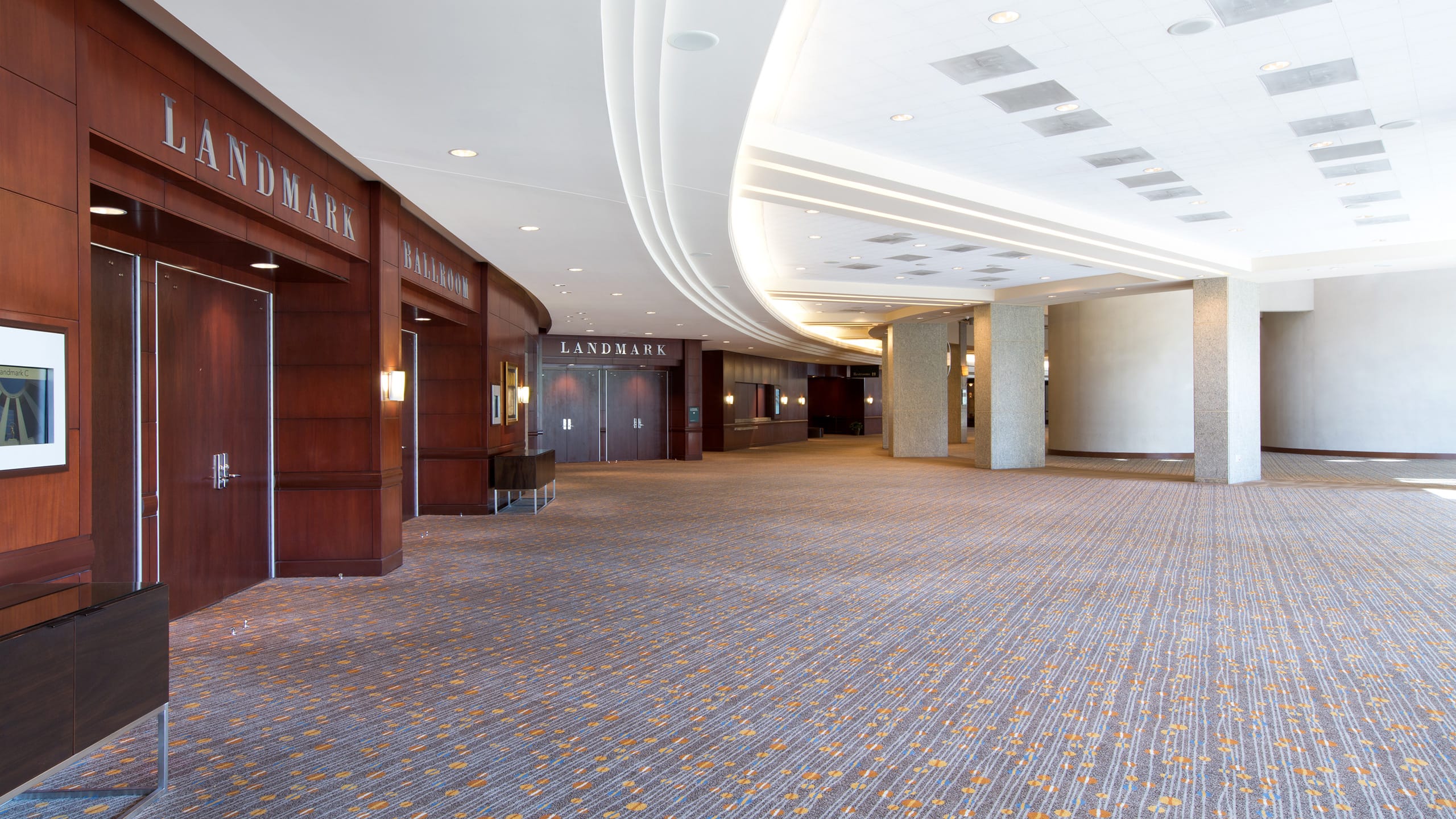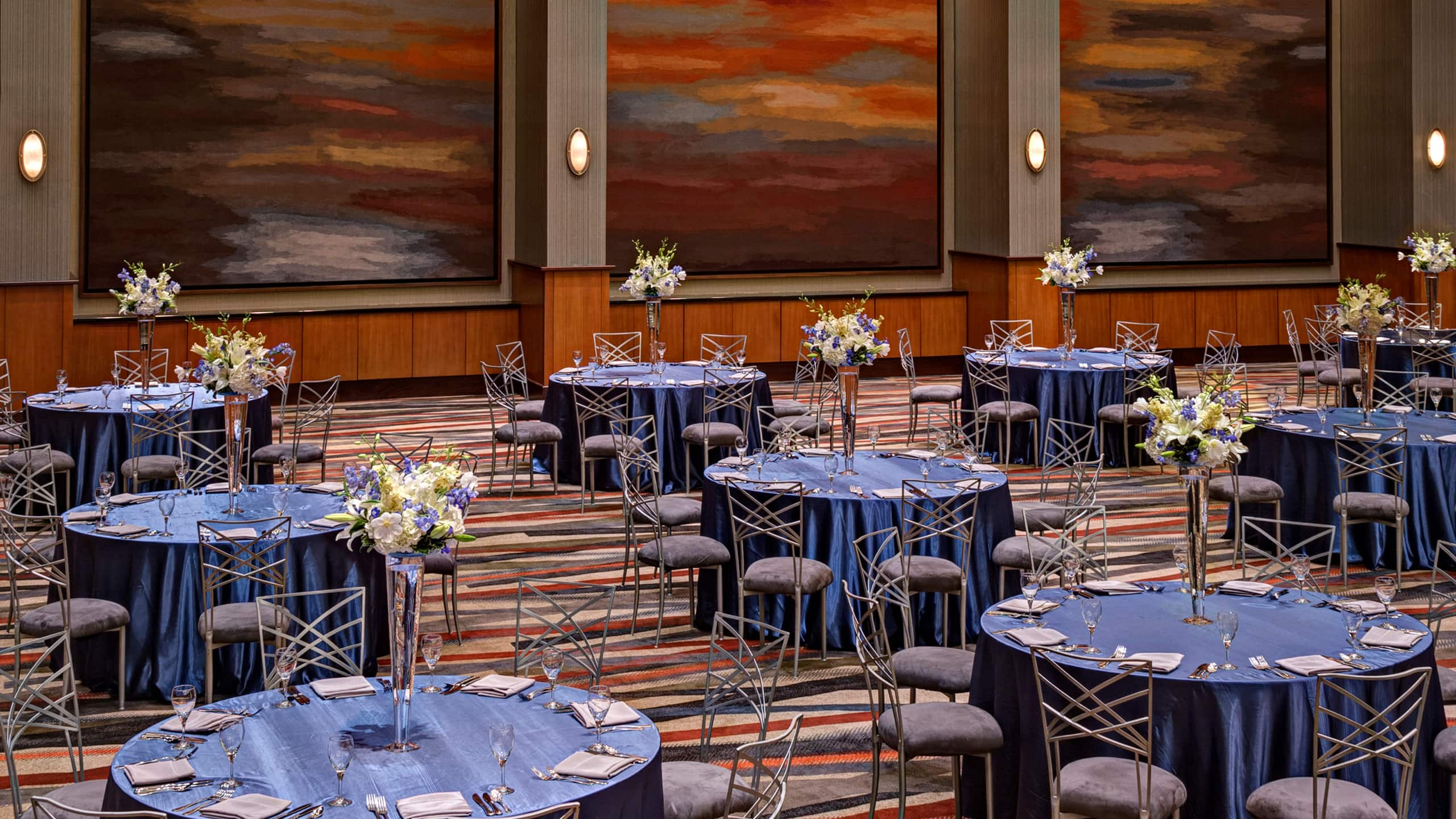 Landmark Ballroom
One of the largest ballrooms in Dallas, Landmark Ballroom offers 30,000 square feet of space, divisible into up to four sections. With the ability to comfortable accommodate up to 2,000 people for luncheons and dinners, this space is perfect for galas and fundraisers of any size. The Landmark Ballroom features twelve balconies eight feet above the ballroom floor. Each is suitable for production equipment, lighting controls, spot lighting and decoration. Landmark balconies will also accommodate a limited performance area. The Landmark Ballroom accommodates up to 3,100 for a cocktail reception. The audiovisual capabilities and 30-foot ceilings of the Landmark Ballroom allow you and your catering manager plenty of opportunities to make your event stand out. The bright and airy adjacent foyer is ideal for registrations, receptions and auctions. Access to an outdoor patio will give your guests a beautiful view of the city and freedom to move through the area.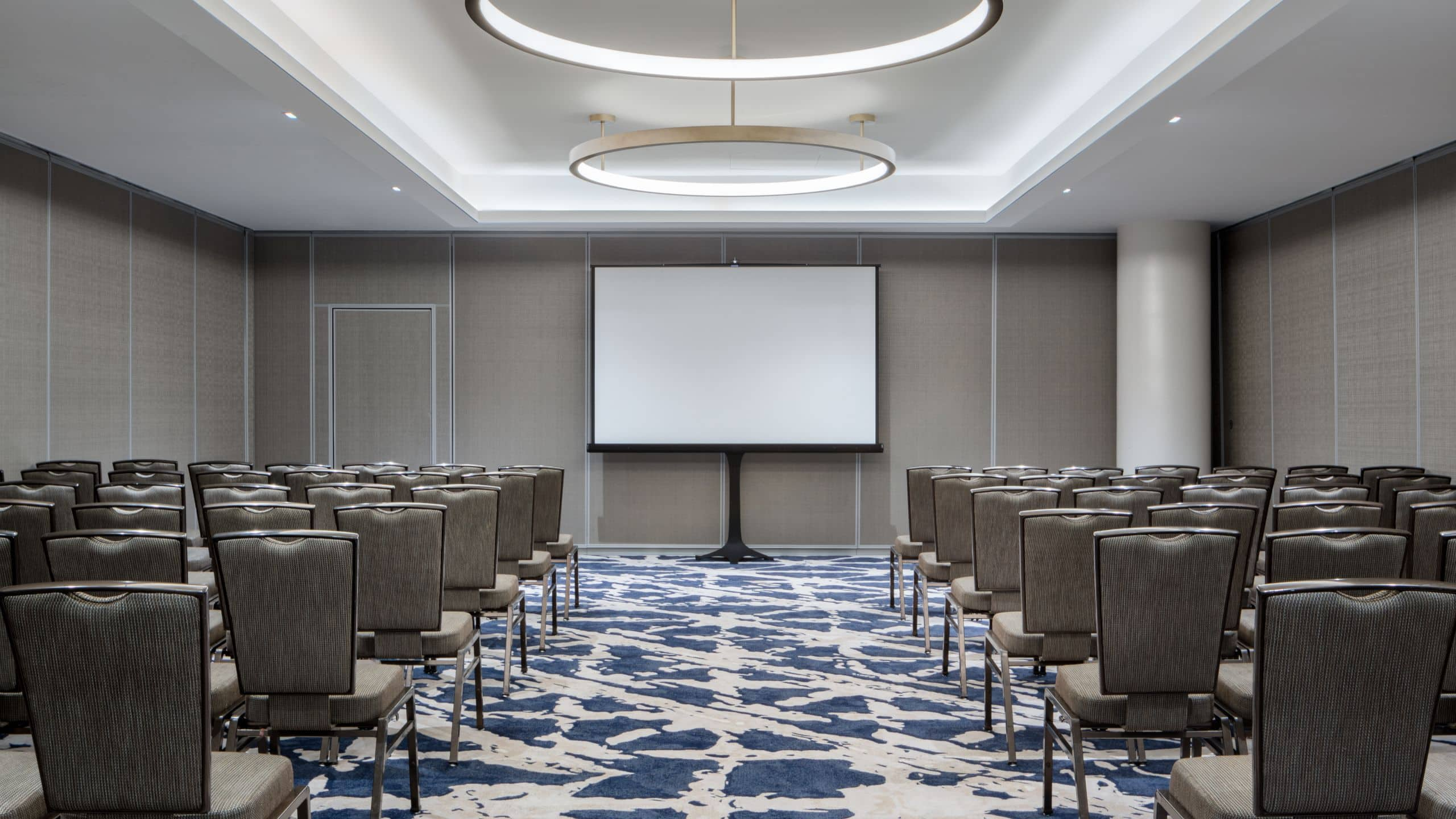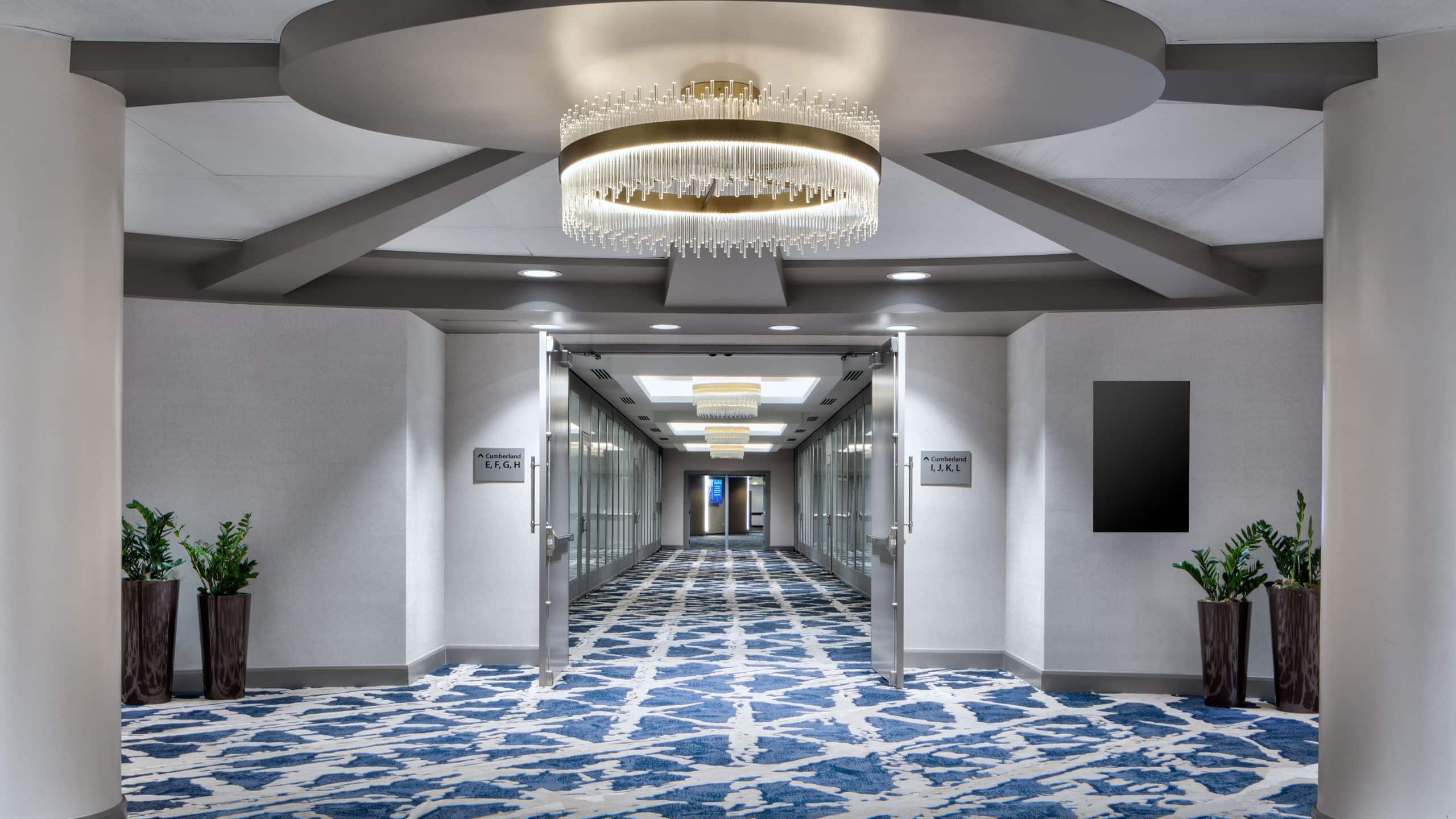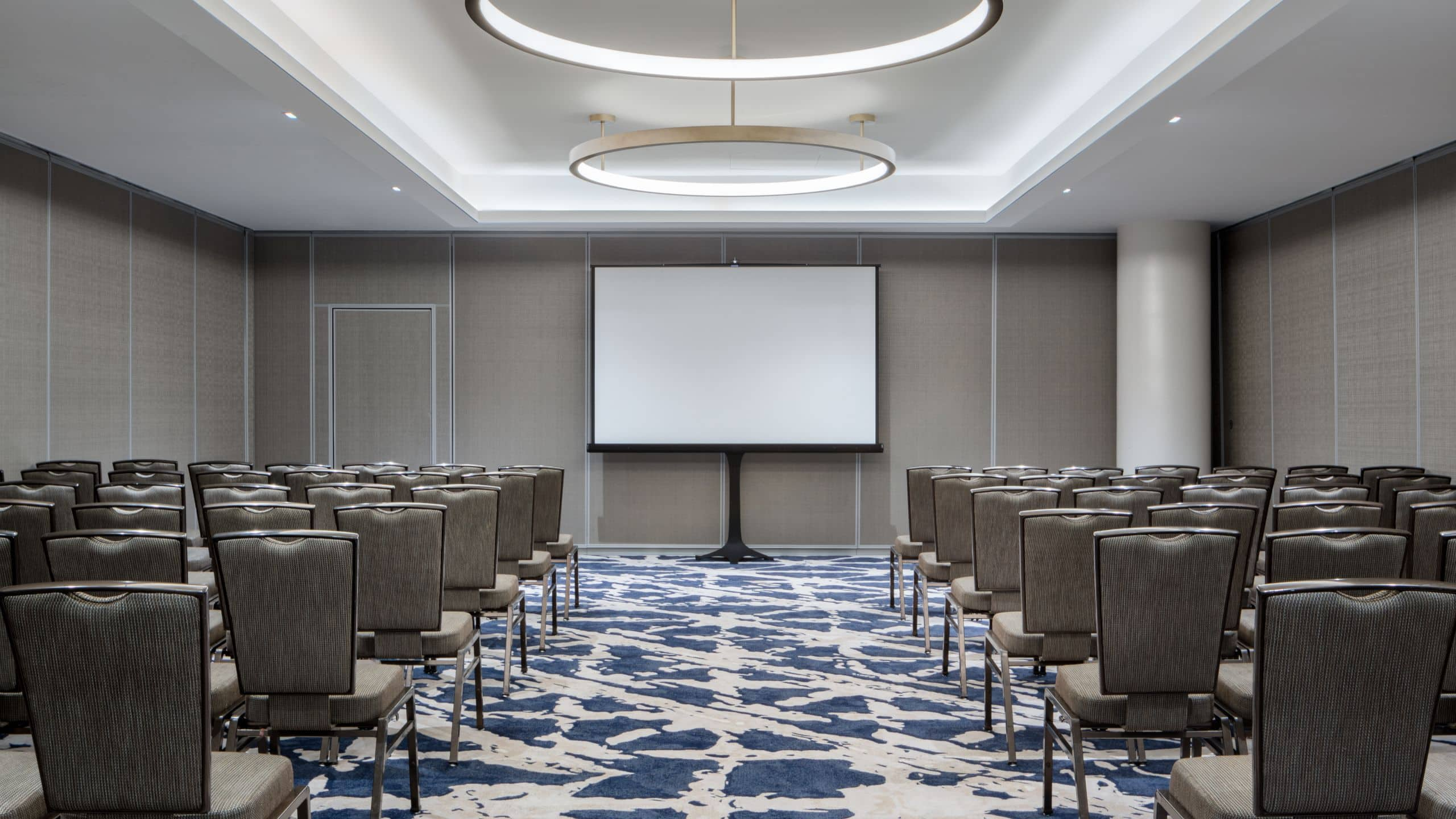 Cumberland Hall
The completely divisible Cumberland Hall is subdivided into 11 sections measuring from 540 to 1,360 square feet.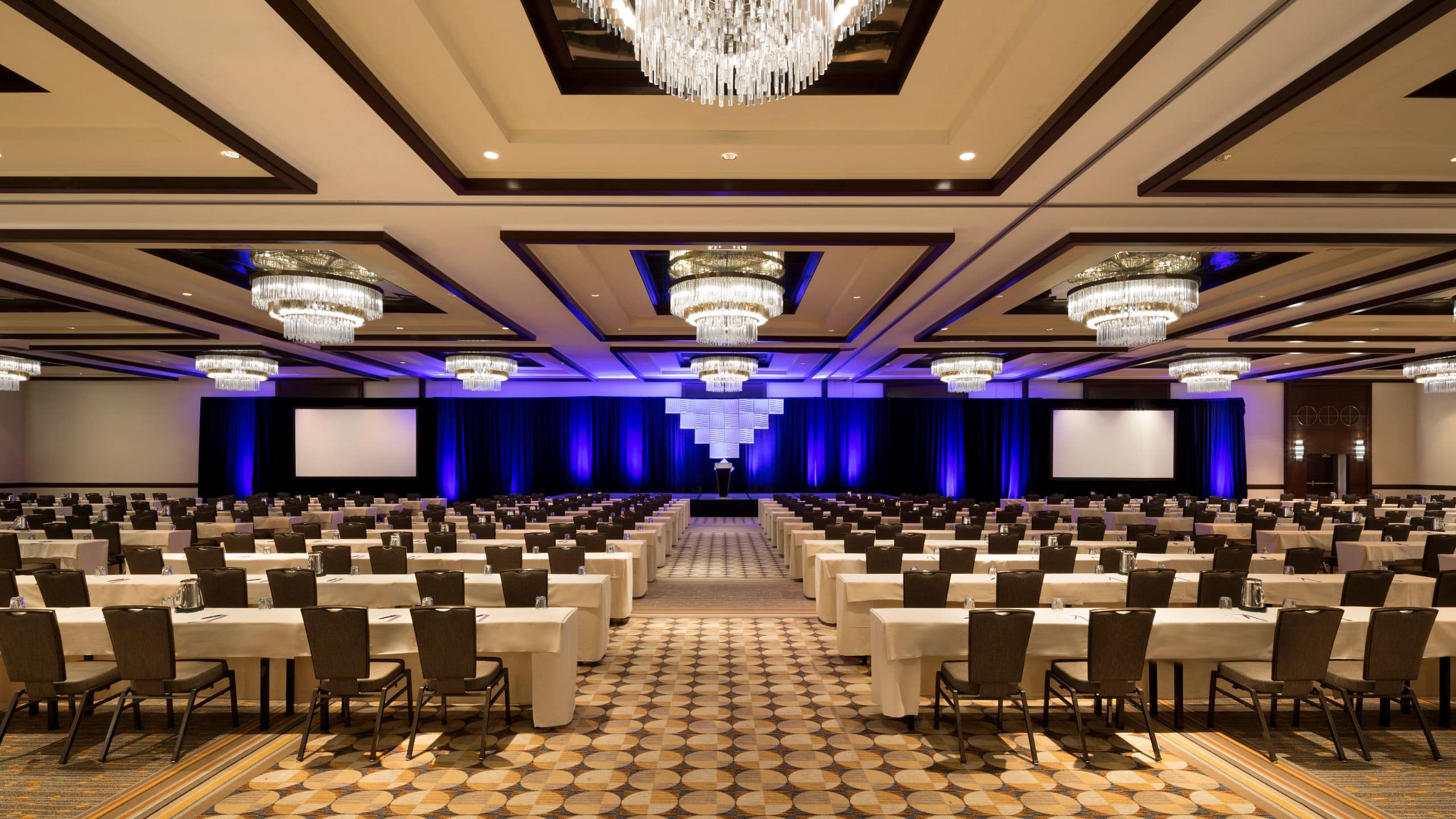 Reunion Ballroom
With 21 crystal chandeliers, crystal wall sconces, spacious foyers and Texas-sized elegance, the Reunion Ballroom offers up a lavish, newly renovated space that provides great dining areas and technological advancements with full production capabilities. The Reunion Ballroom features 19,400 square feet of space and may be divided into seven sections. It is located on our lobby level and can accommodate up to 2,400 people for a reception.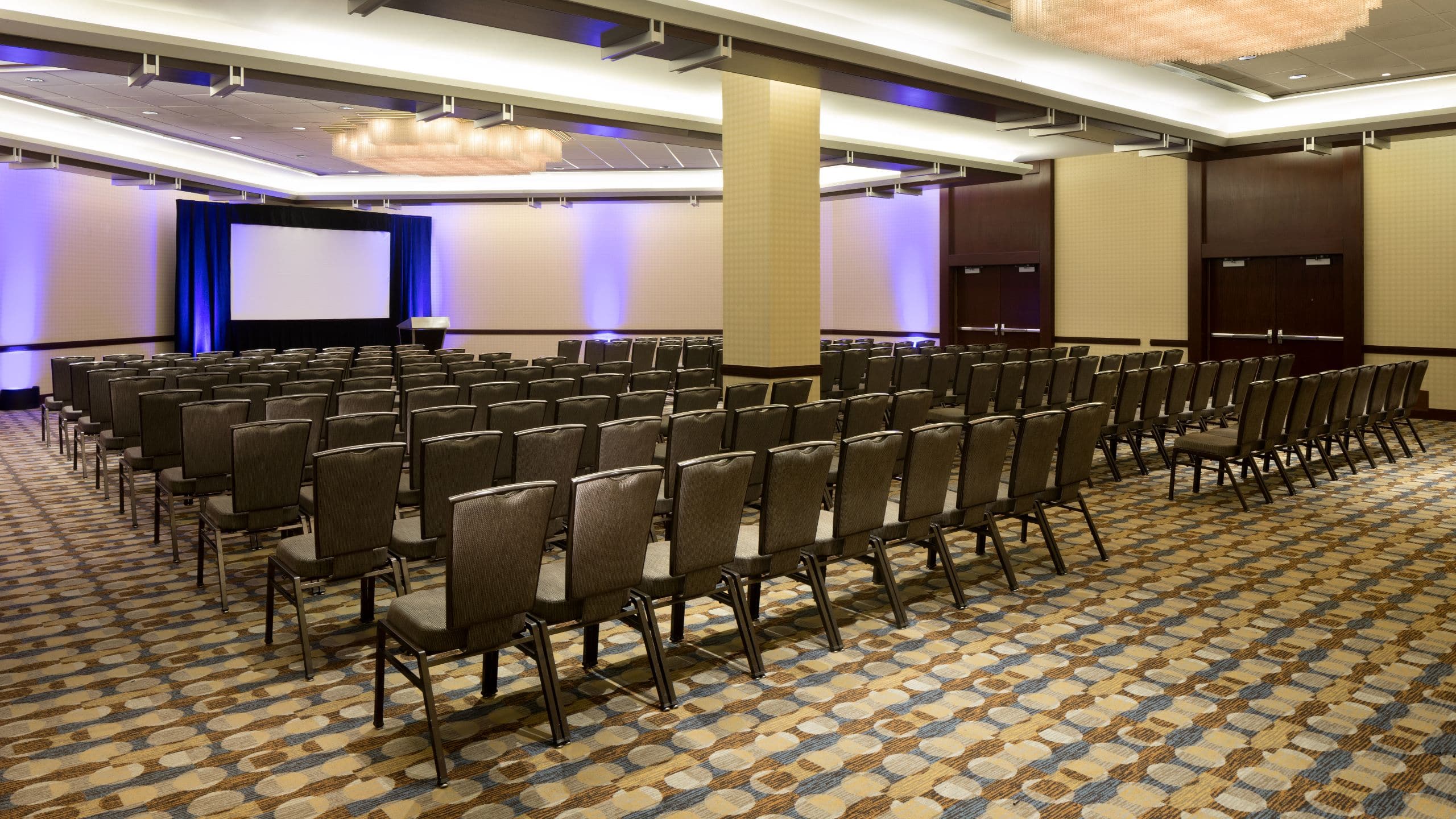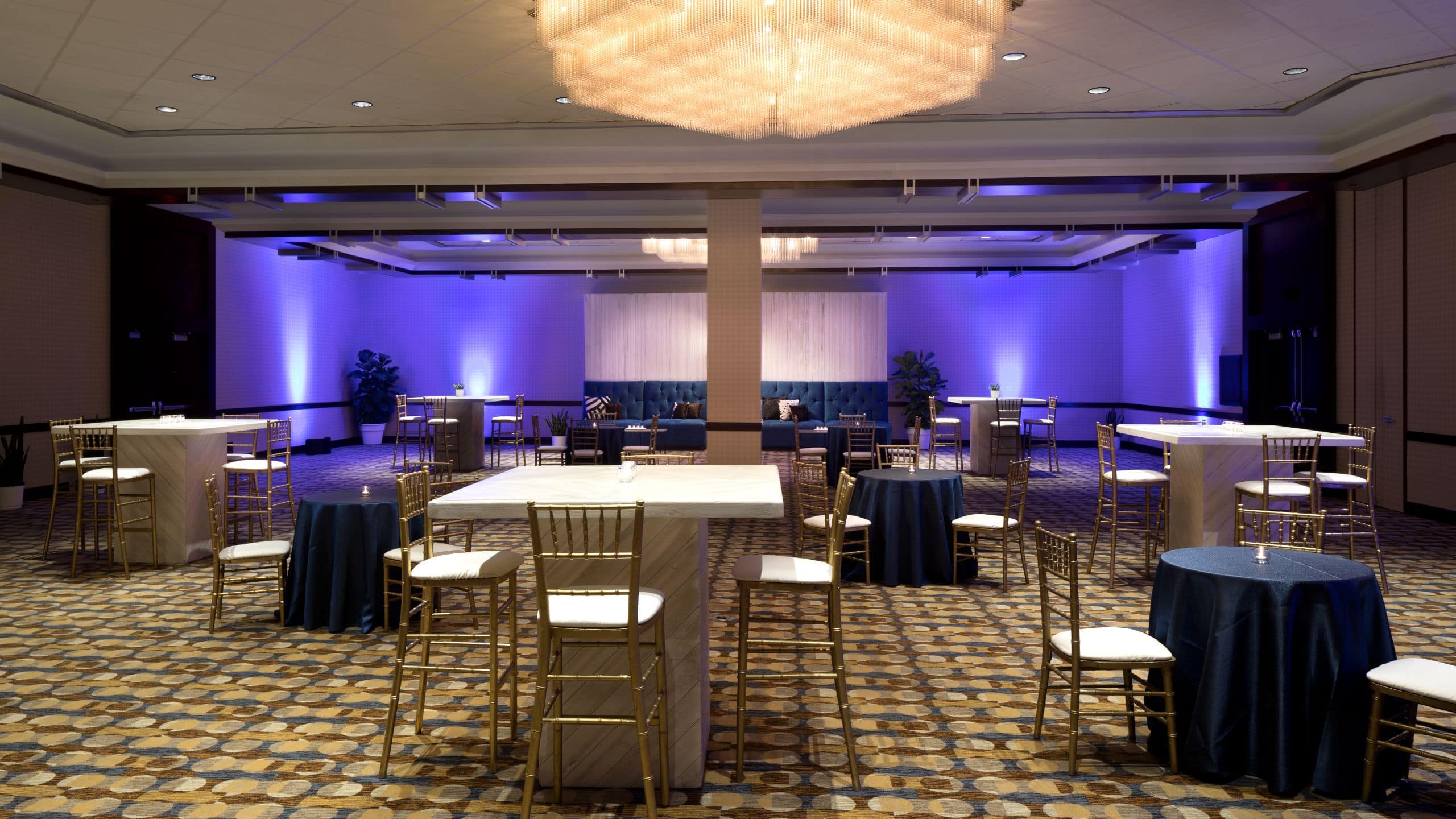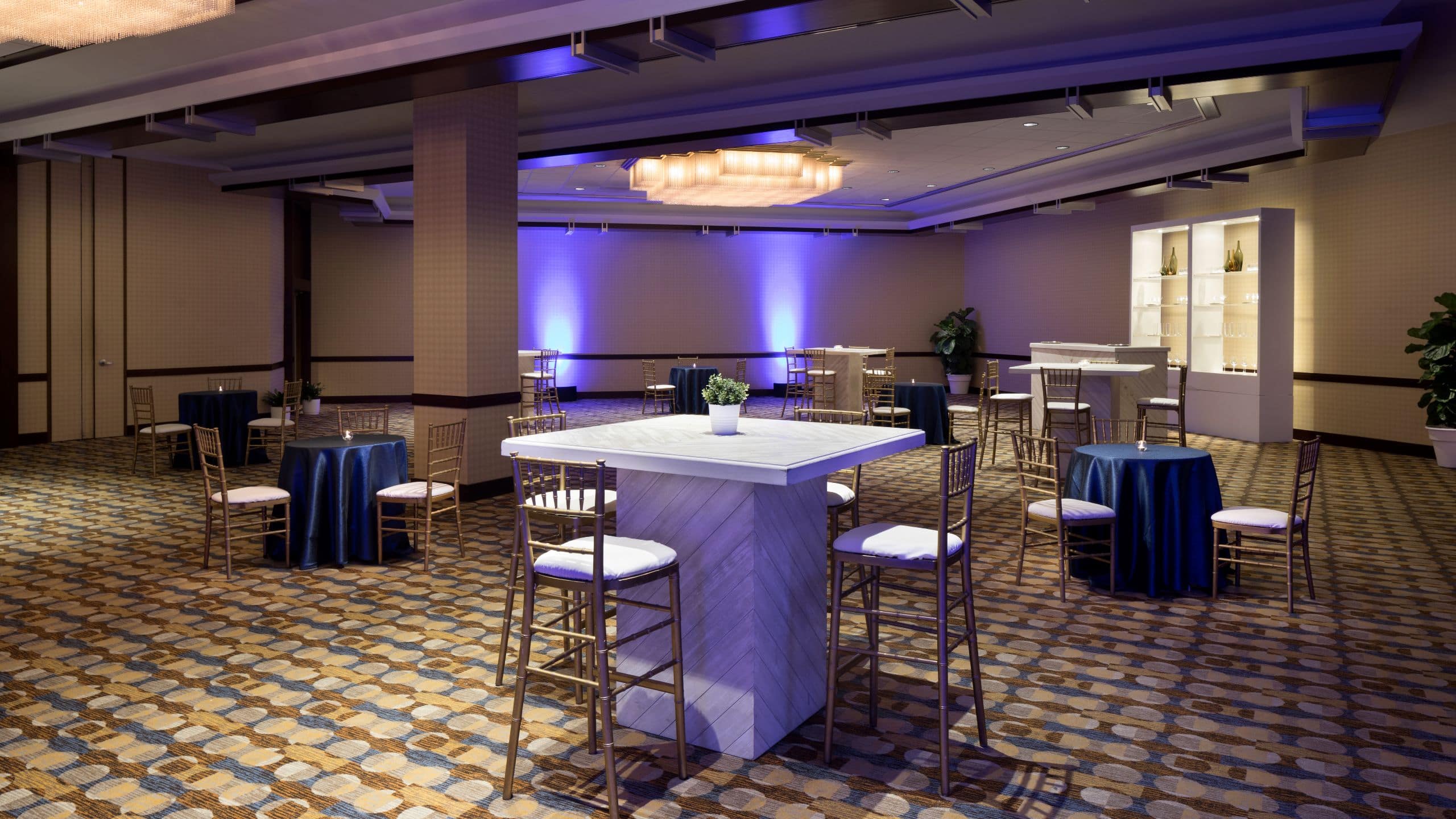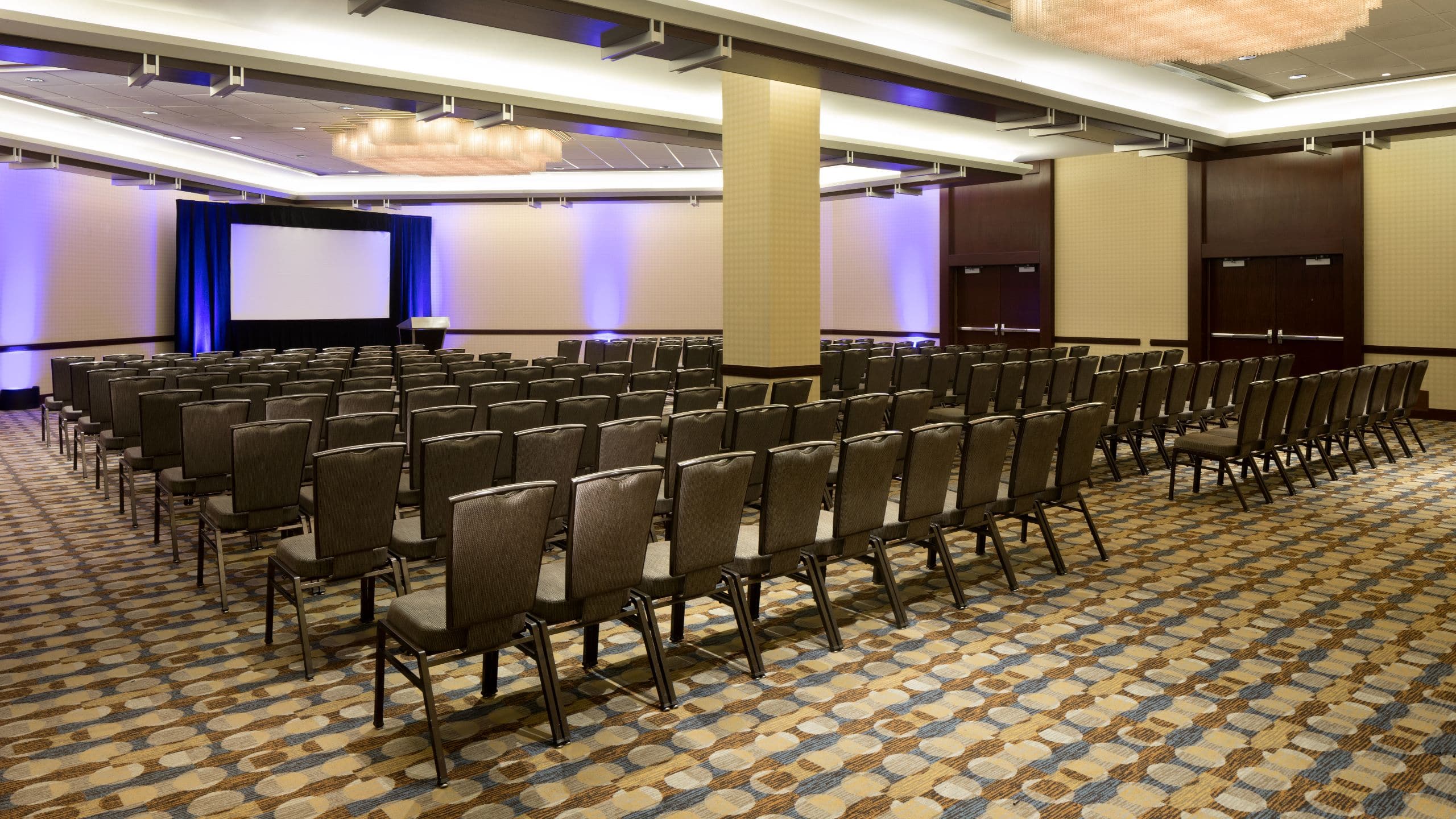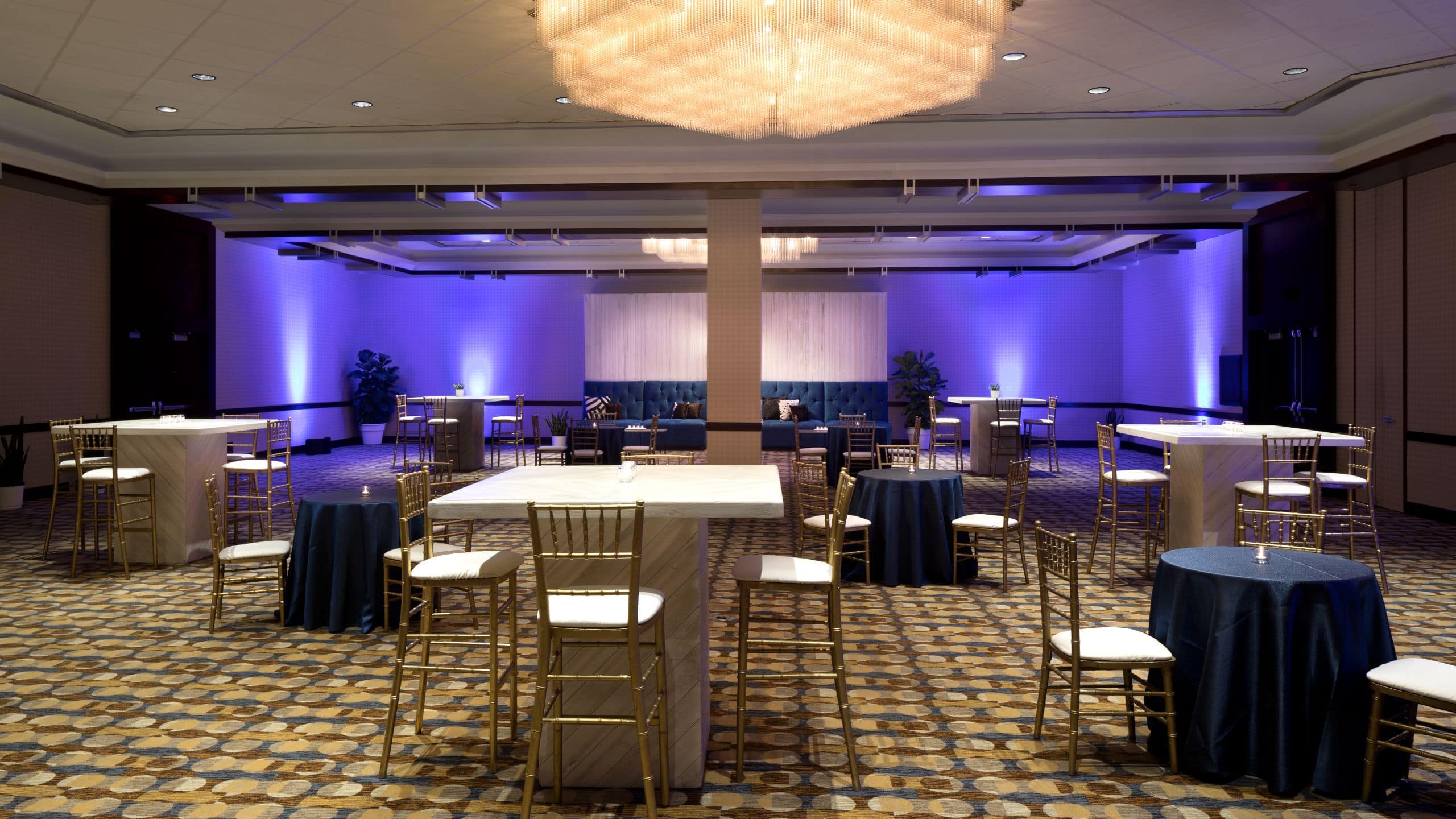 Pegasus Ballroom
The Pegasus Ballroom was named for the "Flying Red Horse," long an icon in the city of Dallas. The 12-foot high coved ceiling holds one large crystal chandelier per section, making an elegant presentation for any occasion. Walls are adorned with warm woods. The 3,190 square foot Pegasus Ballroom accommodates 250 for a formal banquet and 400 for a cocktail reception.
Catering
Our talented catering team will work with you to create a menu to delight you and your guests, whether you're planning a rehearsal dinner or extravagant reception.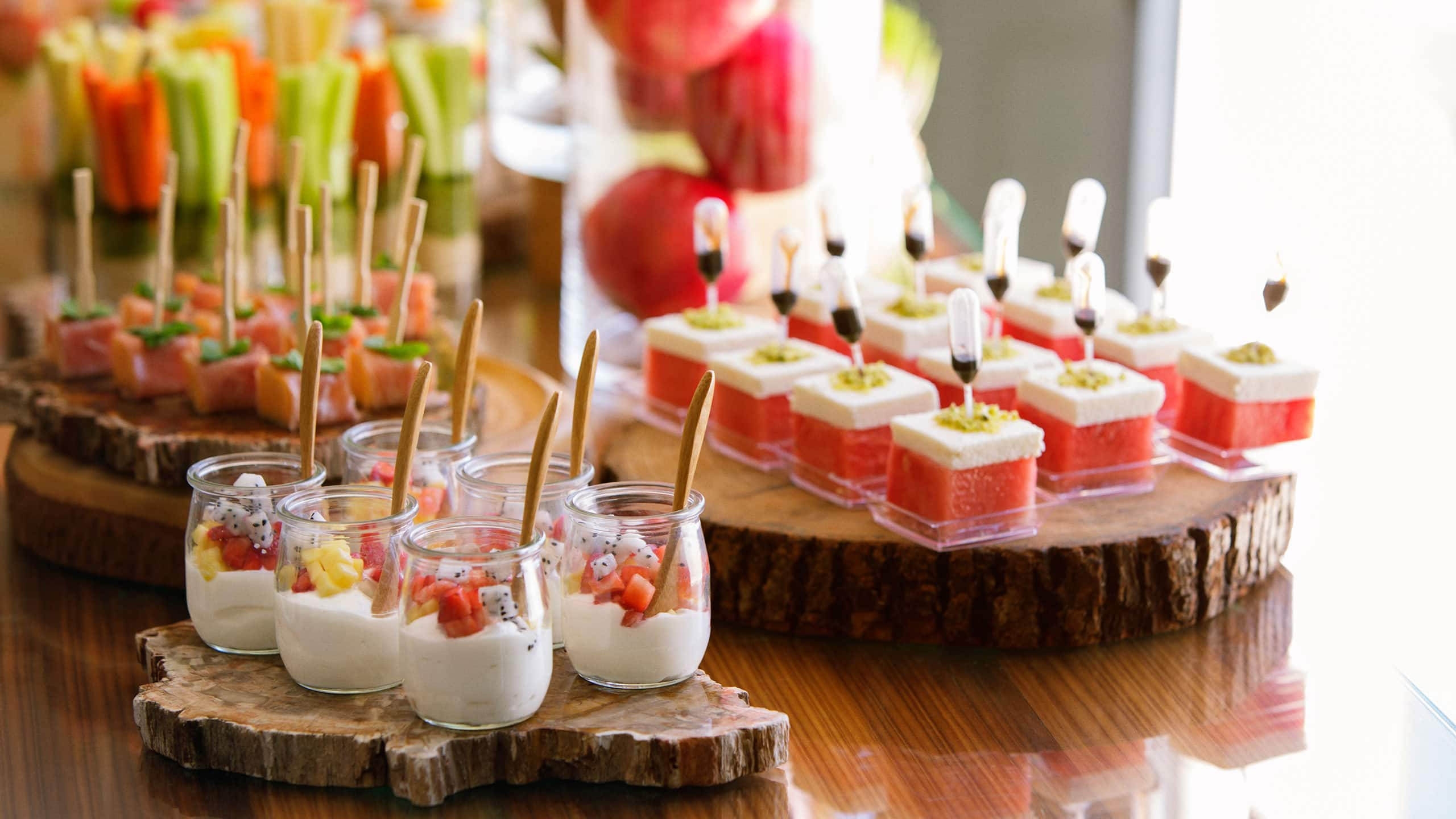 Contact Us
Let's start the planning process. Contact us for more information or to schedule an appointment.