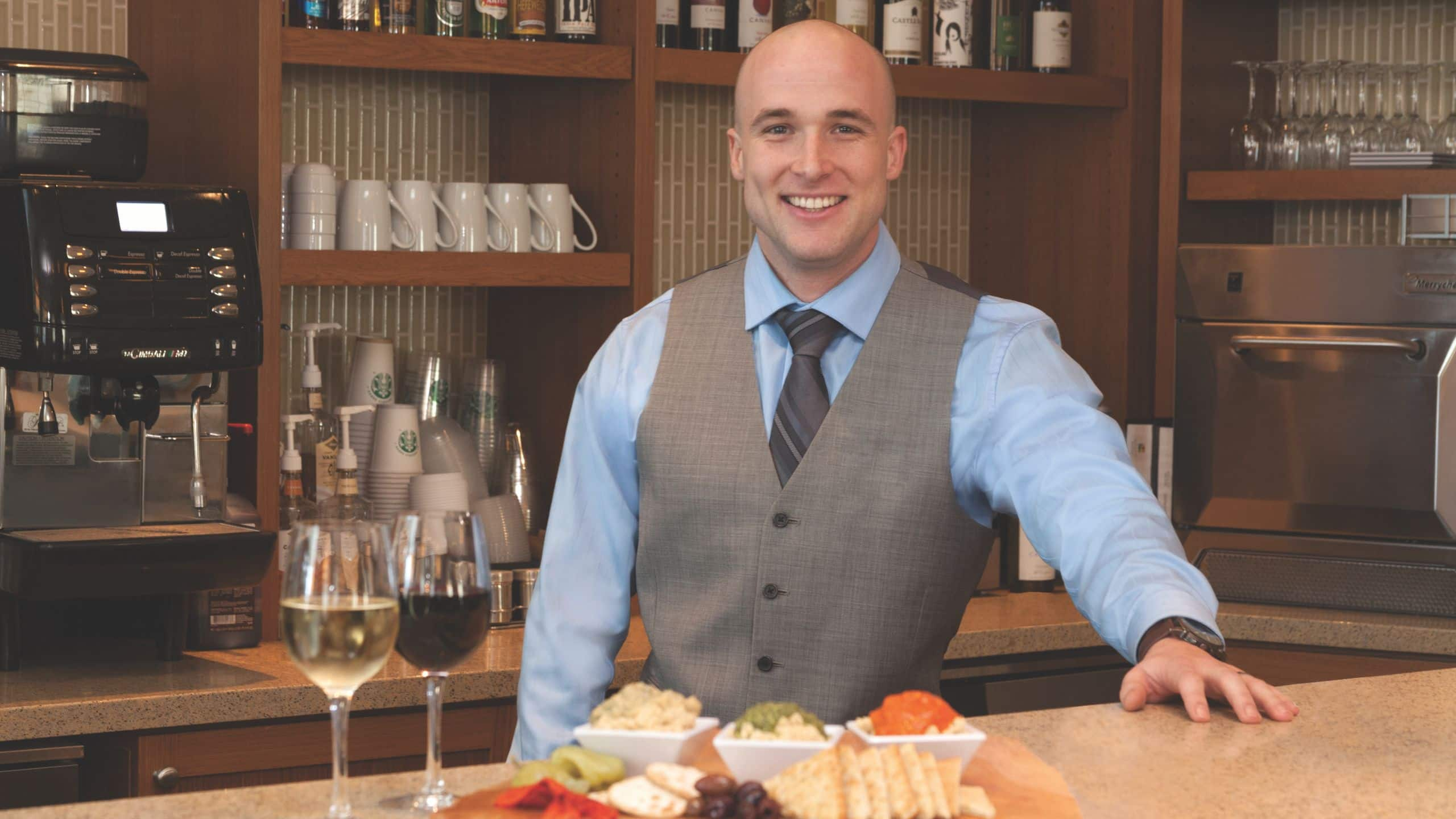 Dining
We feature a thoughtfully sourced blend of classics and packaged to-go options to ensure you always have a delicious and nutritious dining choice no matter what time of day. It starts with free breakfast, followed by shareable appetizers, bistro-style burgers, sandwiches and salads. And to keep you going, a 24/7 espresso bar featuring Starbucks espresso roast leaves no craving left unsatisfied.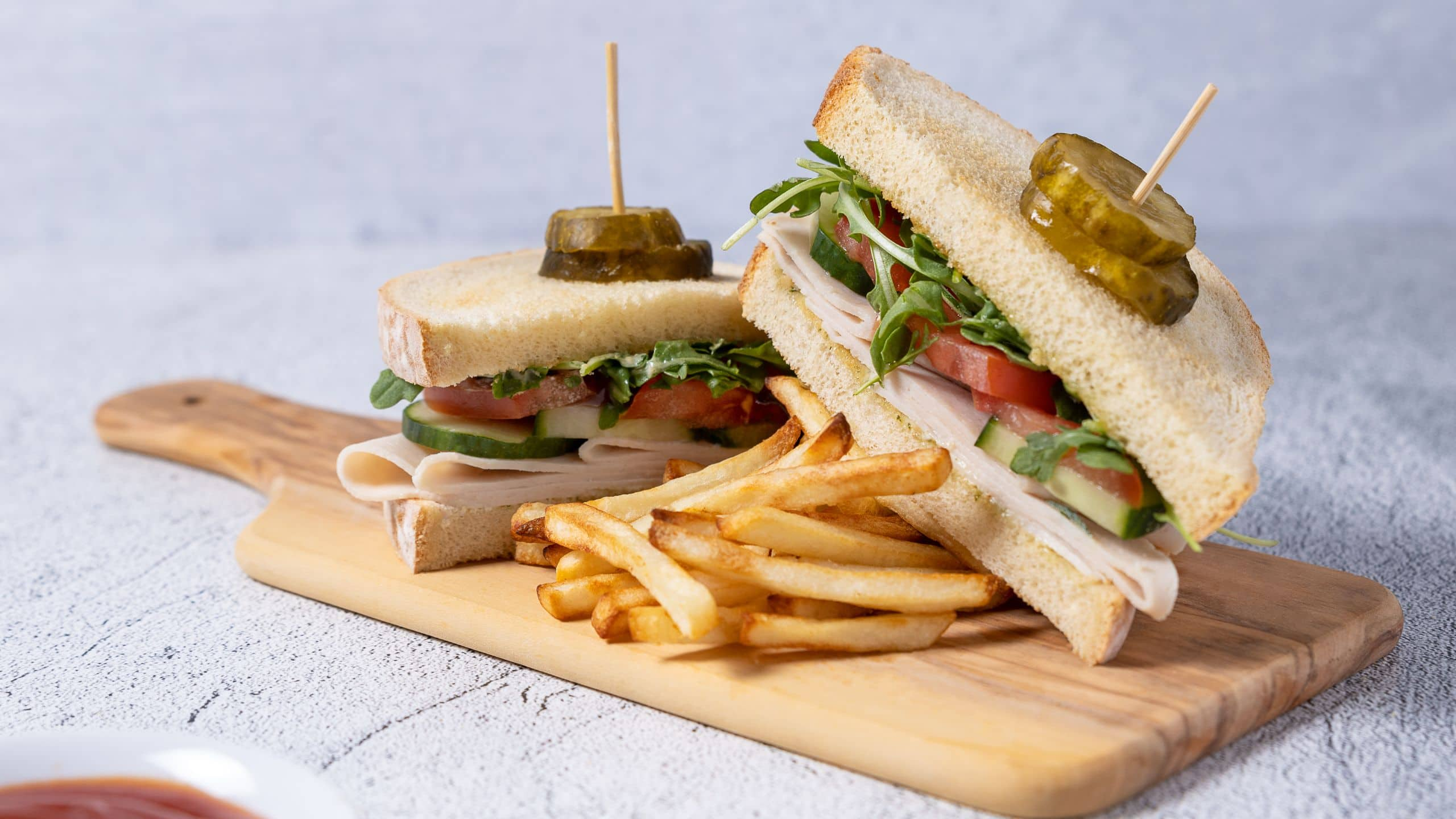 The Placery
When cravings strike, head to The Placery located at the lobby bar. Here, you'll find a thoughtfully sourced, cleverly curated menu that has something for everyone. Try our popular burger, Chicken Caesar Salad, or Turkey Pesto Sandwich. And don't forget to pair it with one of our premium alcoholic beverages*. With comfortable spaces to lounge and seating at the bar, you're welcome to post up for the afternoon or grab something to go if you're just passing through. *Service & consumption of alcohol is subject to local laws.
Mon - Sun
6:00 AM - 12:00 AM
Contact Information
2035 S. Harbor Blvd., Anaheim, California 92802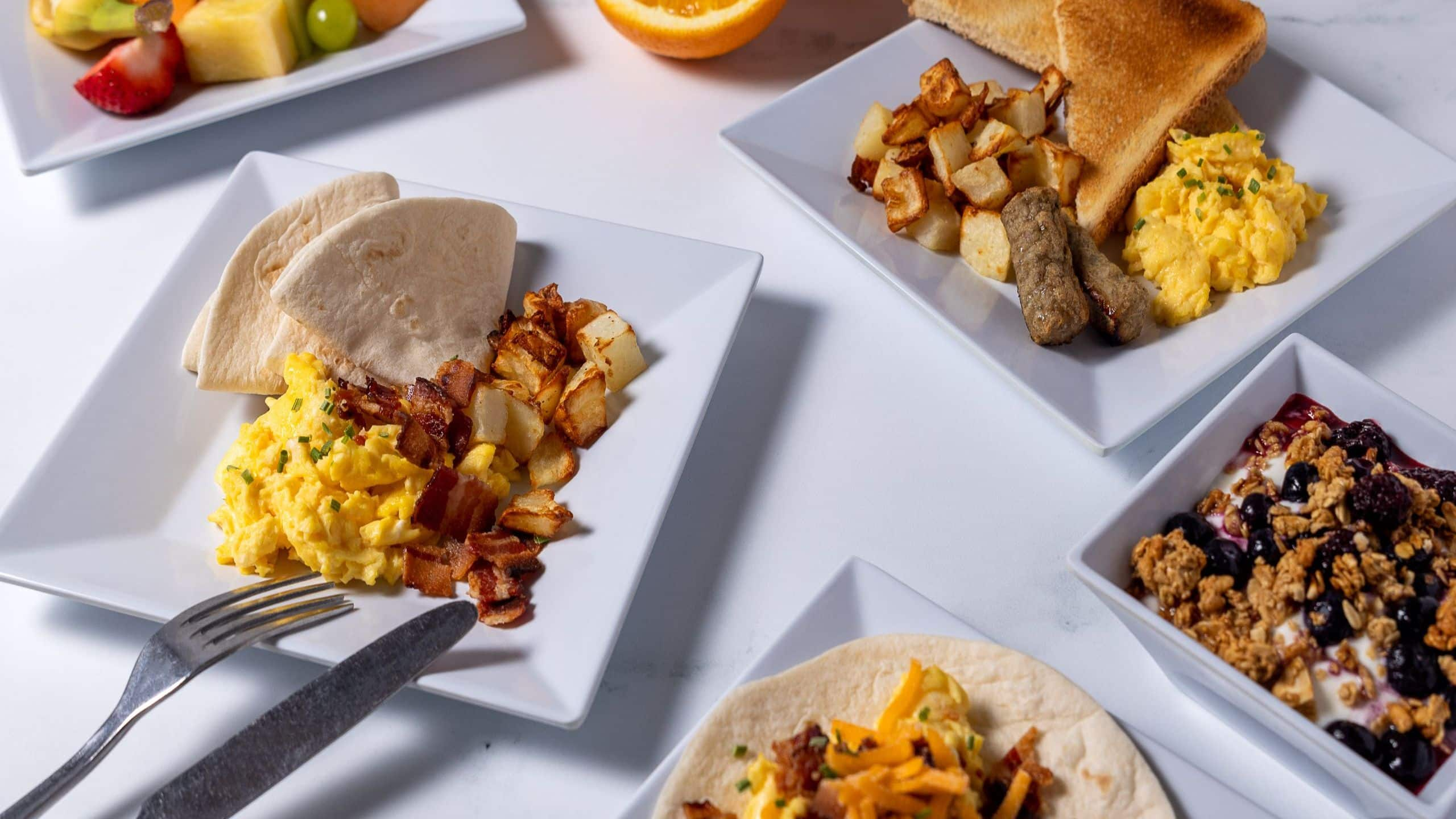 Breakfast Bar
Prepare to make decisions regarding the most important meal of the day. Do you build breakfast tacos topped with various condiments? Enjoy our classic cage-free scrambled eggs, sausage, breakfast potatoes, and toast? Or go quick and healthy with fresh fruit, granola, and yogurt? So tough to choose when you can't go wrong.
Mon - Fri
6:30 AM - 9:00 AM
Sat & Sun
7:00 AM - 10:00 AM
Contact Information
2035 S. Harbor Blvd., Anaheim, California 92802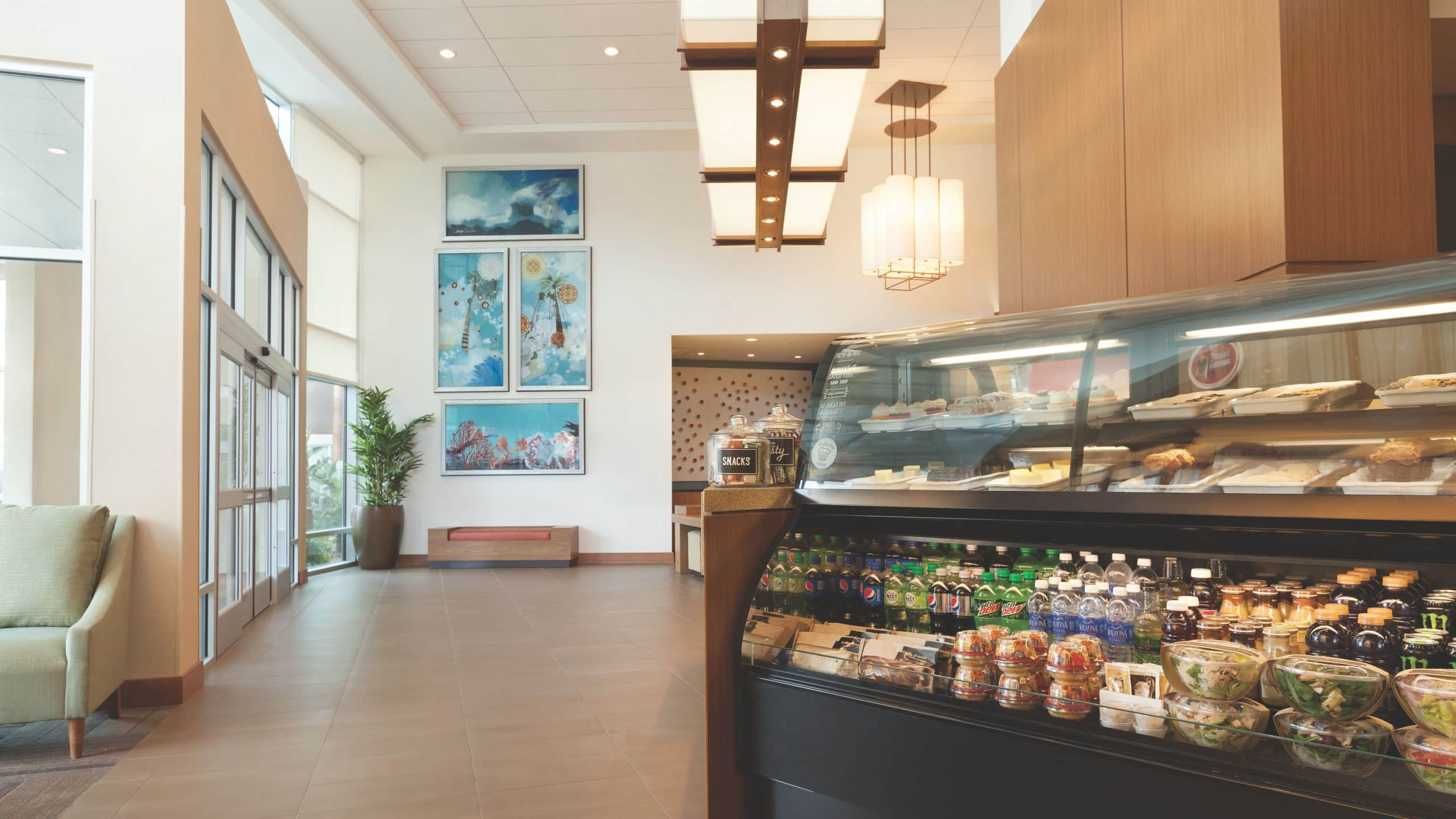 The Market
Visit The Market for a selection of perfectly packaged grab-and-go items.
Contact Information
2035 S. Harbor Blvd., Anaheim, California 92802