Discover
Sophisticated Beachfront Vibes in Cabo
A Los Cabos boutique hotel like no other. Imagine a side of Los Cabos you never knew existed, where the soul willingly surrenders to el sol. It's a fresh and vibrant approach to Los Cabos luxury — a singular beachfront retreat commanding a contour of the cape where every room and vantage point overlooks El Arco and the Bahia Cabo San Lucas horizon. This luxury resort features 157 well-appointed guest rooms, suites, and villas — all with unobstructed views. Guests enjoy two pools, including an infinity pool with a swim-up bar, as well as a saltwater pool carved into a national formation found on property; a sixth-story rooftop lounge, an intimate spa and fitness center with two private outdoor cabanas for treatments; and a diverse array of culinary experiences, including the hotel's signature restaurant, Manta, overseen by award-winning chef Enrique Olvera.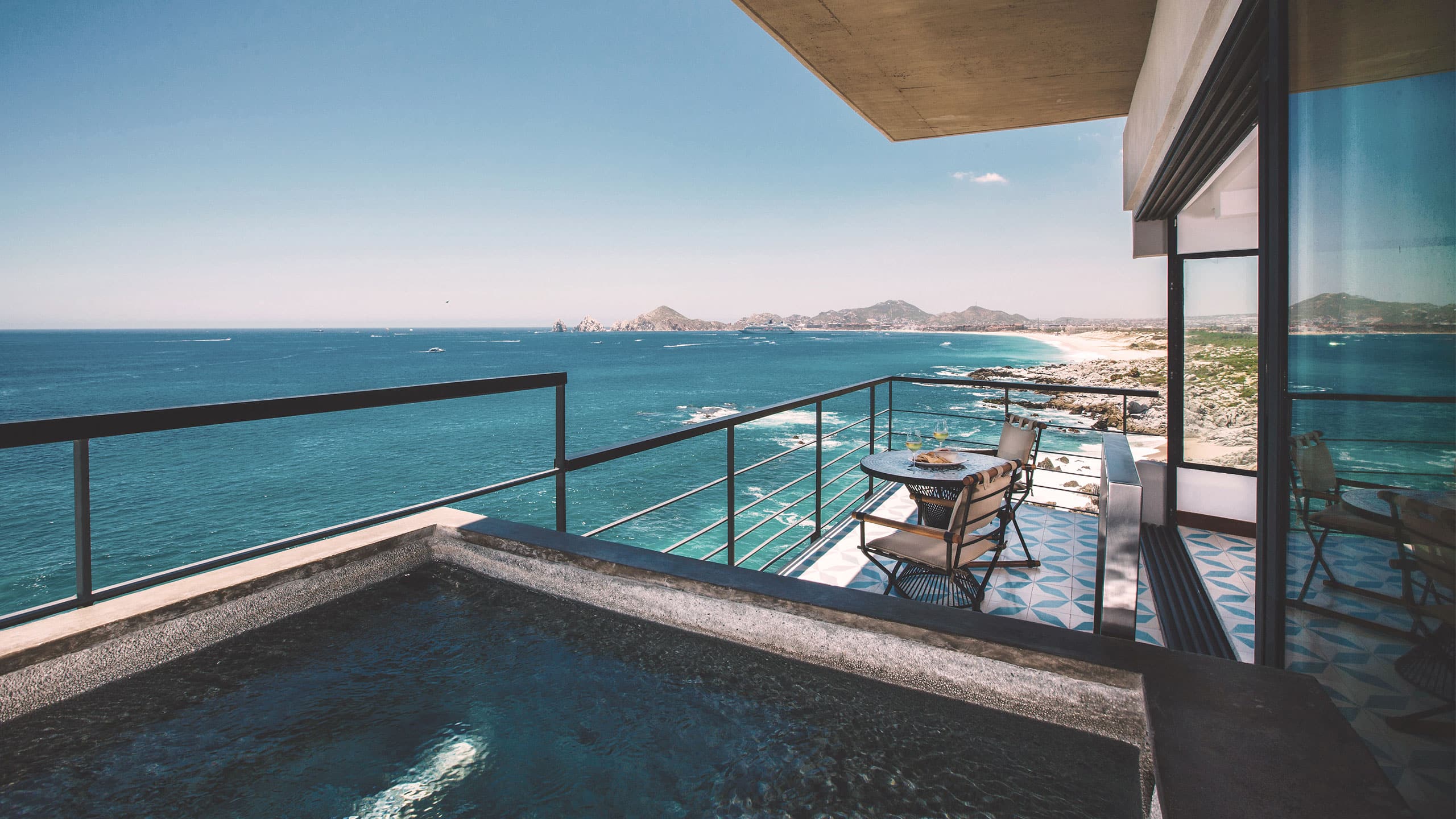 take a peek inside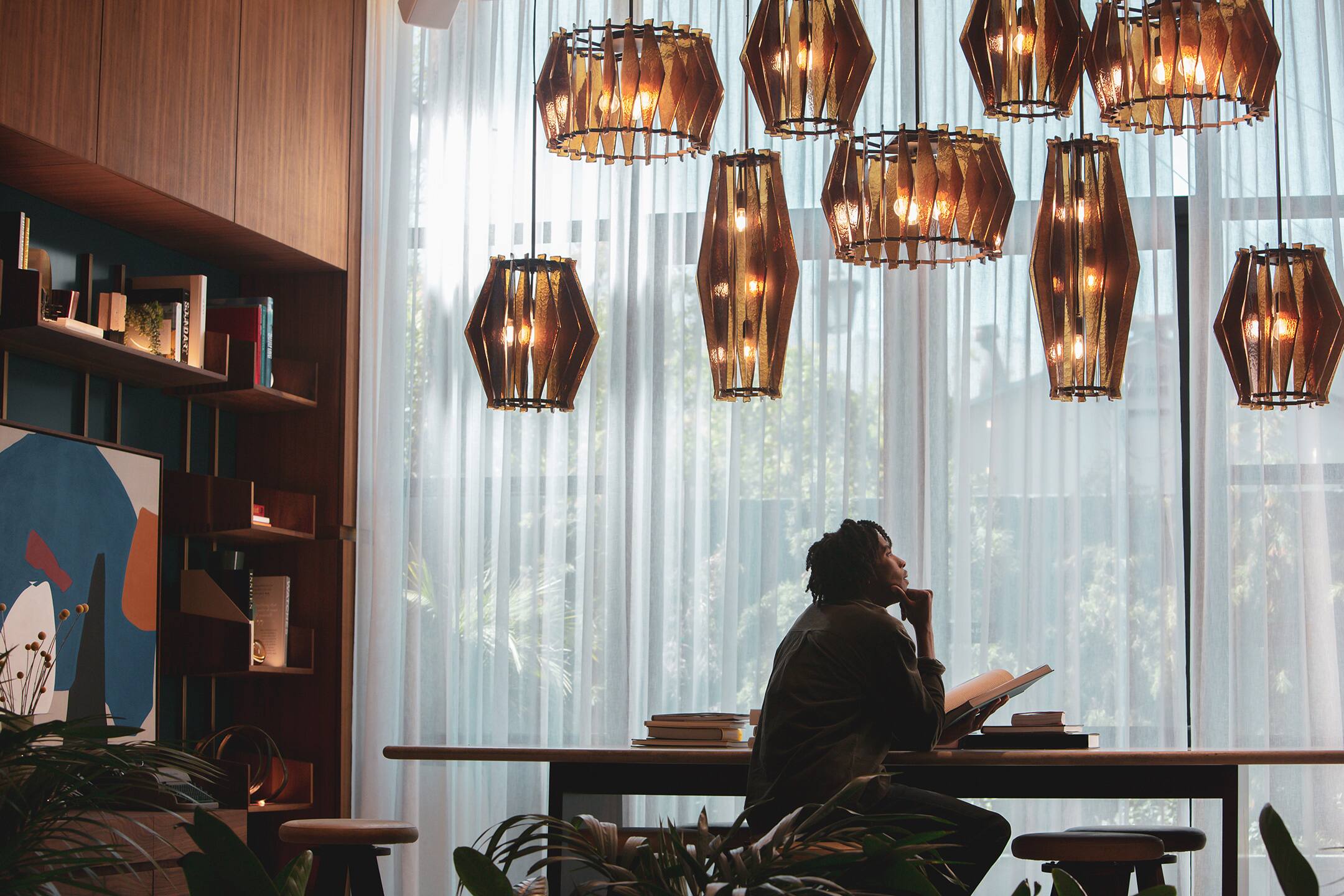 The Rooftop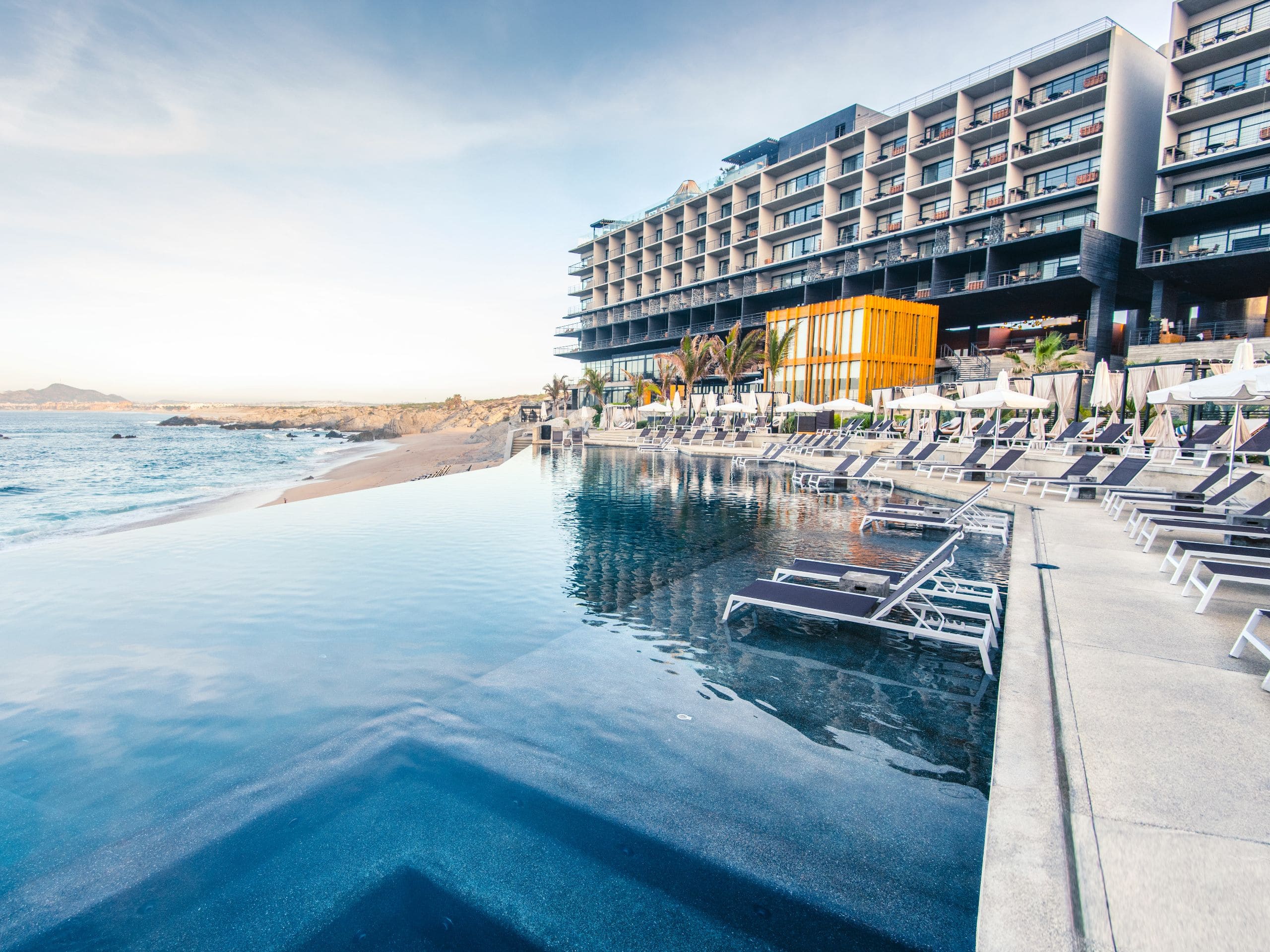 Infinity Pools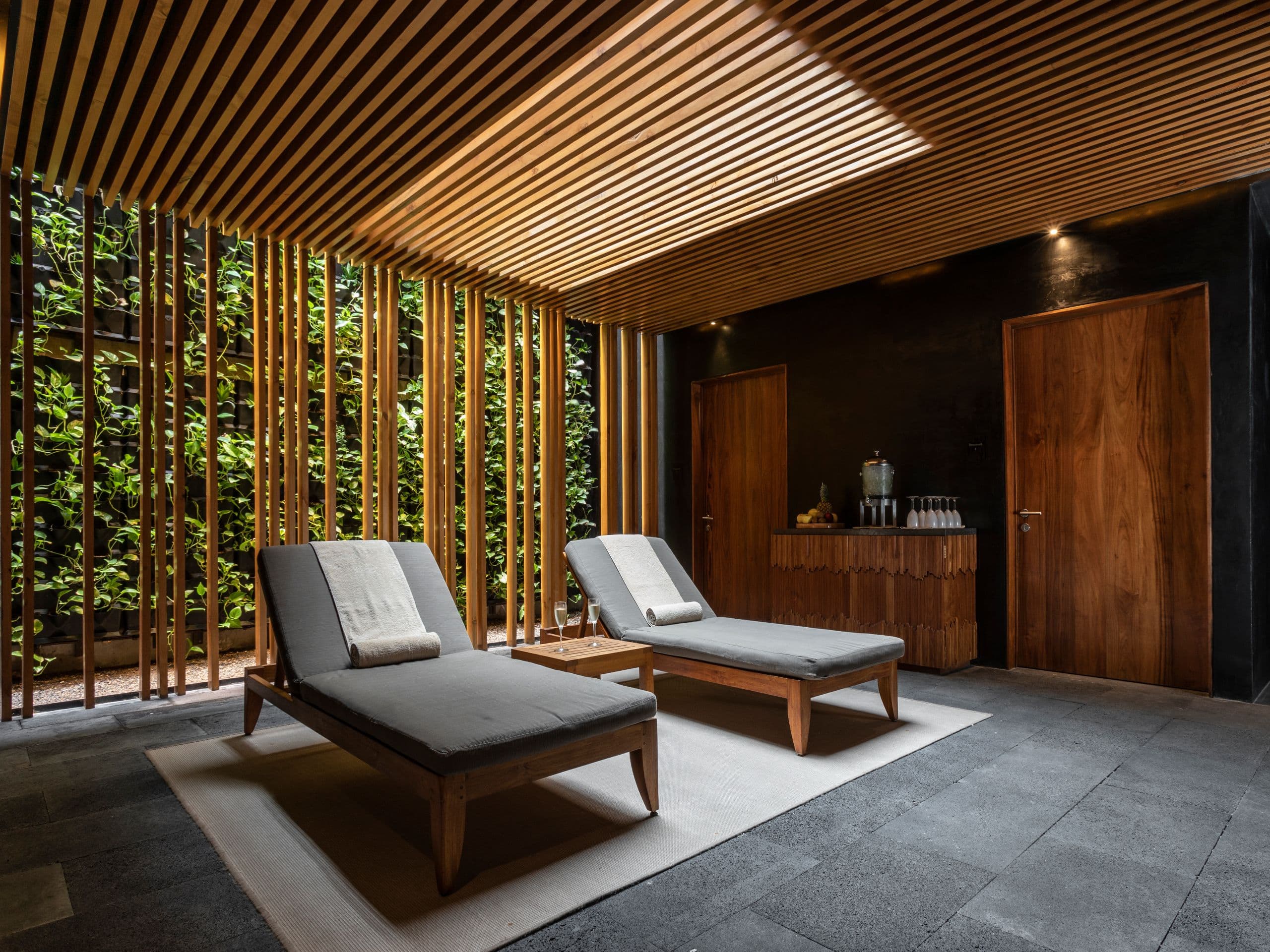 Currents Spa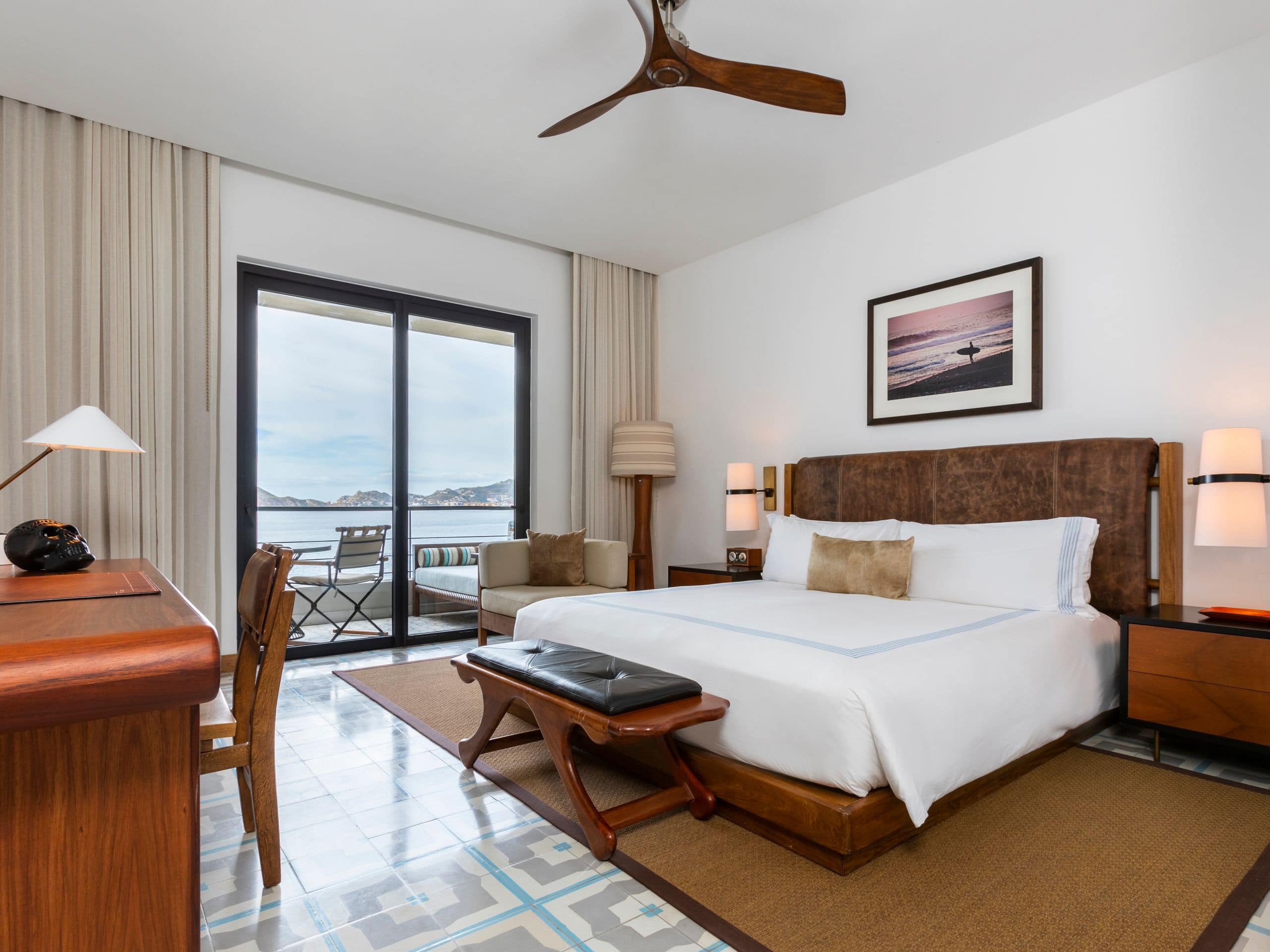 Residences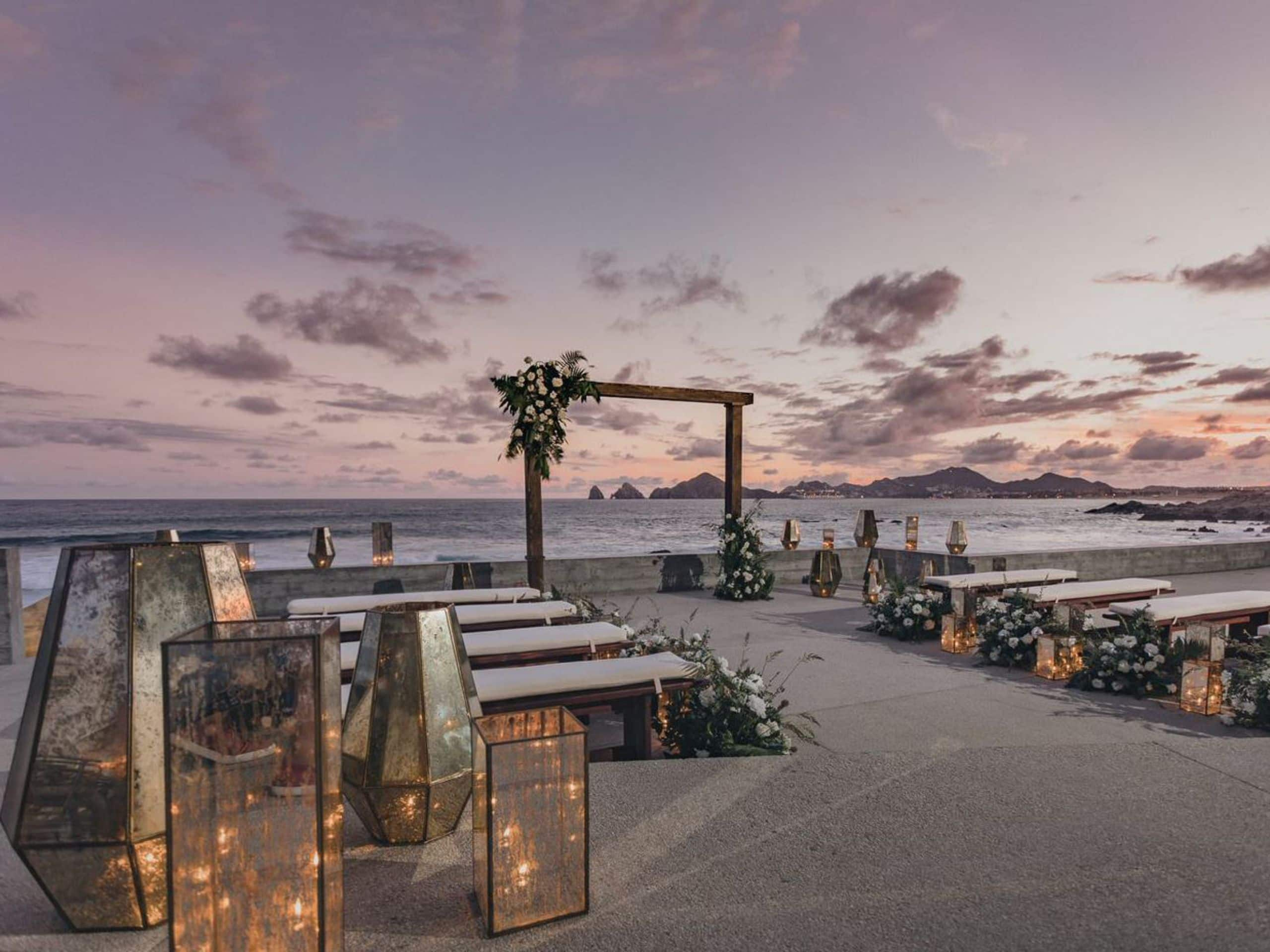 Weddings & Celebrations
dine with us
Sunken Bar
The Cape's vibrant and inviting Sunken Bar is located directly in the heart of the hotel's architecturally stunning open-air lobby. True to its name, this alfresco bar is intentionally designed (and sunken) so that guests may enjoy a direct line of sight to and unobstructed views of the Sea of Cortez. Outfitted with custom, living room-style seating and rich leather banquettes surrounding a central bar, the lounge offers live entertainment, artfully crafted cocktails, and seasonally inspired bites. Resort Chef Victor Garrido's menu embraces the flavors of the Baja region, with a thoughtfully balanced blend of savory and sweet notes across his dishes. Reflecting this same attention to balance, cocktails are crafted with soft and sharp flavor notes, ranging from mellow chamomile to powerful cinnamon.
Point Break
For a laid-back poolside vibe, grab light bites like fresh heirloom tomato salad or sushi, and cool off with a chilled wine, cocktail, or freshly-squeezed juice at Point Break. Take in views of rolling waves from our swim-up bar or from under the cooling shade of a pergola or umbrella on the open-air terrace.
Manta
Inspired by the simplicity and elegance of the desert, Manta — designed by JSa Arquitectura and Enrique Olvera — was conceived as a black box that focuses on the views from one of the most desirable and secluded playas in Cabo. Our name has a thoughtful double meaning: a manta ray which symbolizes the kitchen's focus on seafood, while manta, the Spanish word for canvas, conveys the idea of freedom in artistic expression. As The Cape's culinary centerpiece, Manta celebrates the Pacific Coast cultures, taking inspiration from Mexico, Peru, Japan and beyond. Chef de Cuisine Abisai Sanchez's commitment is to source local and sustainable ingredients from Baja, while maintaining a casual spirit.
Website

Opens in new tab or window.
The Ledge
Modern Mexican meets traditional American at the beach. Join us for breakfast, lunch, dinner, or Sunday brunch at our beach house-inspired restaurant and patio. Here, you'll find locally-sourced seafood and Mexican and American favorites in a casual, breezy atmosphere overlooking the ocean and El Arco. Order traditional American pancakes and French toast, or try our fresh ceviche and octopus tacos.
The Rooftop
The quintessential spot for an evening out for two, drinks with friends, or a private party, this signature space features two open-air bars, sunken communal seating, lush greenery throughout, firepits, and serene water features — all together emblematic of its Baja locale and an ideal destination for special events or simply enjoying cocktails and light bites among friends. Now available for private events.
rooms & suites
Private balconies, hanging daybeds, and a craft cocktail bar to mix up an afternoon ritual — a stay in any of our rooms and suites draws in the natural beauty and restorative vibe of our beachfront Los Cabos locale. Take in sweeping ocean views from your private balcony and discover thoughtful touches inside, including bespoke midcentury Latin American furnishings and custom sateen-woven linens. Private villas offer abundant space with full kitchens, plunge pools, and more.
VIEW ROOMS & SUITES
Accessibility at Our Hotel
We are committed to providing equal access and opportunity for individuals with disabilities. The features also make our hotels more accessible for older individuals with changing abilities to ensure a seamless experience. Our overall goal is to improve usability throughout the hotel for all guests.
upcoming events
Culture Lives Here: The Cape x The Shamans
Fri, Nov 26 - Mon, Jan 31
We are making music the local way with The Shamans, a cool, San Jose del Cabo-based band whose members love music as much as they do the surf, and are ready to celebrate the c...
Yoga Flow
Tuesdays and Thursdays at 9:00 AM, Complimentary. Fridays at 10:00 AM for $39 USD. Contact EXT 5300 for more information.
in the neighborhood
The Cape, a Thompson Hotel
Carreterra Transpenninsular Km 5
, 
Misones del Cabo
, 
Cabo San Lucas, , 23455
5. Cabo Pulmo Snorkel and Diving Expedition
REVIEWS
We traveled to The Cape for a friend's wedding that was also at the cape. We stayed 6 nights, and everything was exceptional. The food was amazing and drinks were great. The room was in excellent condition. We got a cabana by the pool a couple of the days and the service was unbeatable. The service everywhere was unbeatable. We will be back.
— lesliewb, November 3, 2021