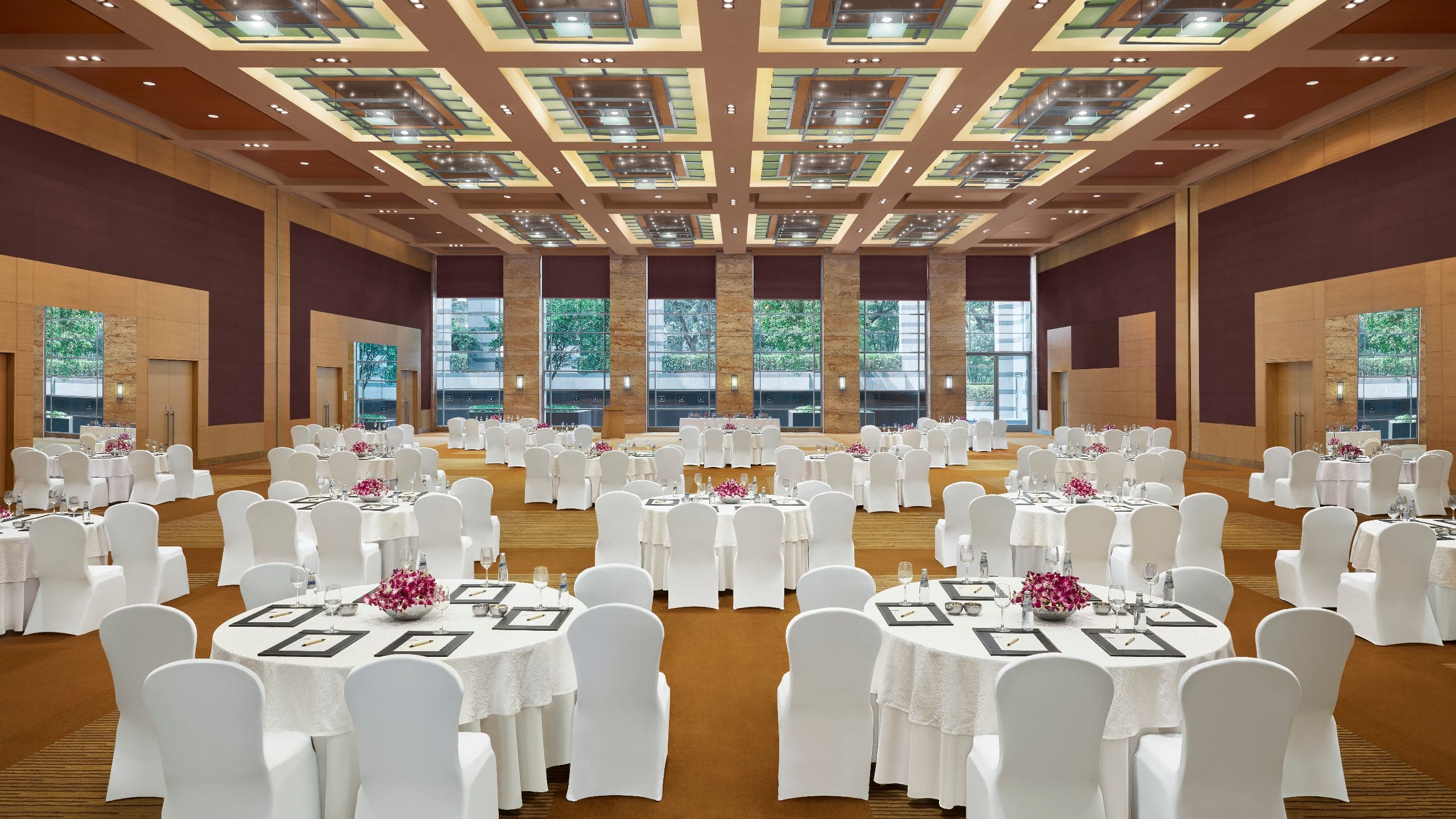 Meetings & Events
Make space for success with over 30,000 square feet of indoor and outdoor space, including one of the largest outdoor venues in the city. Grand Hyatt Mumbai is the bold backdrop for your business' grand successes.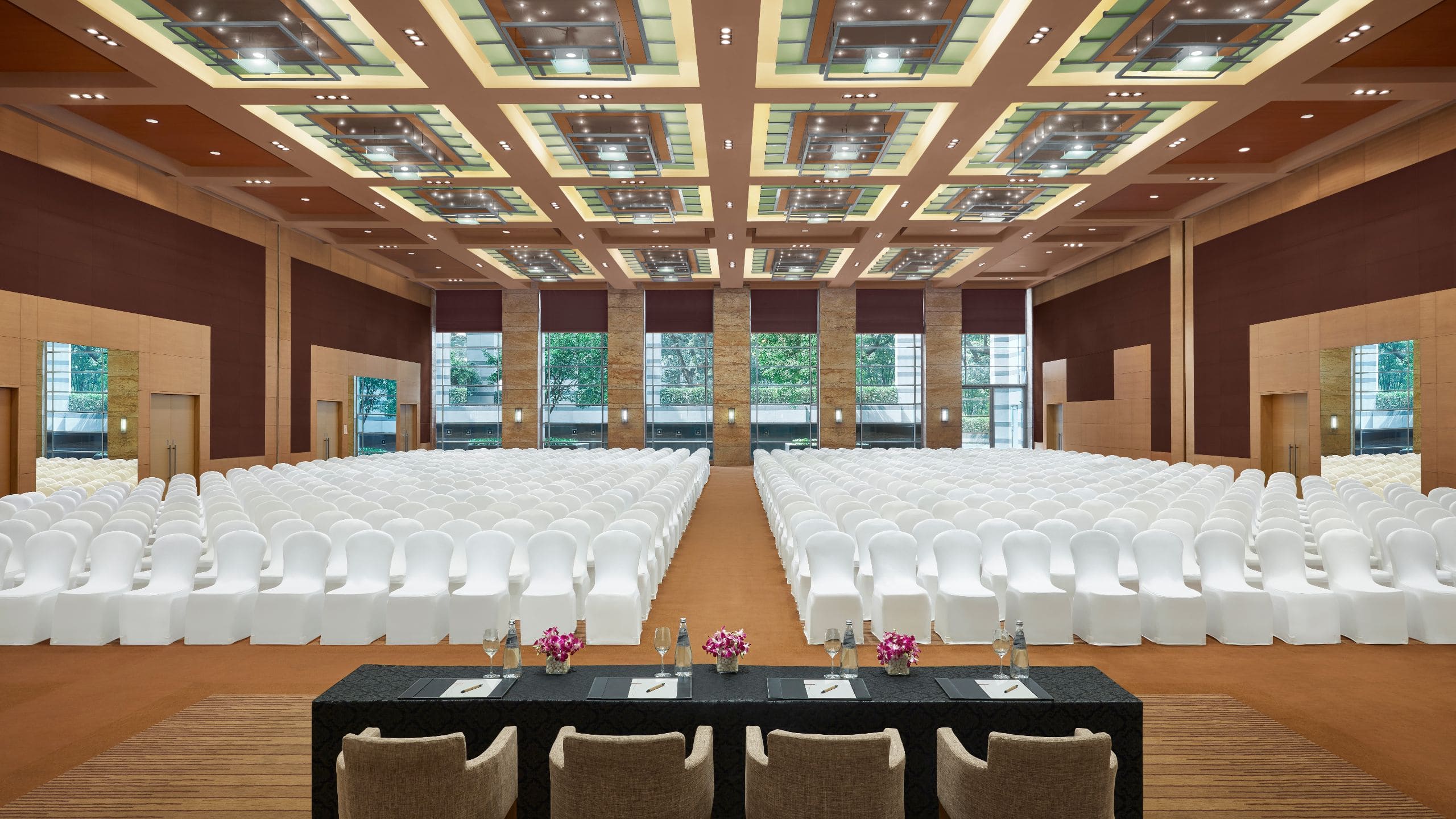 Grand Ballroom
The elegant pillar less Grand Ballroom is the highlight of Grand Hyatt Mumbai. Naturally lit on two sides and overlooking the Courtyard with a contemporary waterfall, Grand Ballroom is an iconic venue to host weddings and conferences with extraordinary experiences. Grand Ballroom can also be split into 3 smaller spaces to suit your requirement. Venue Size - 11,480 sq ft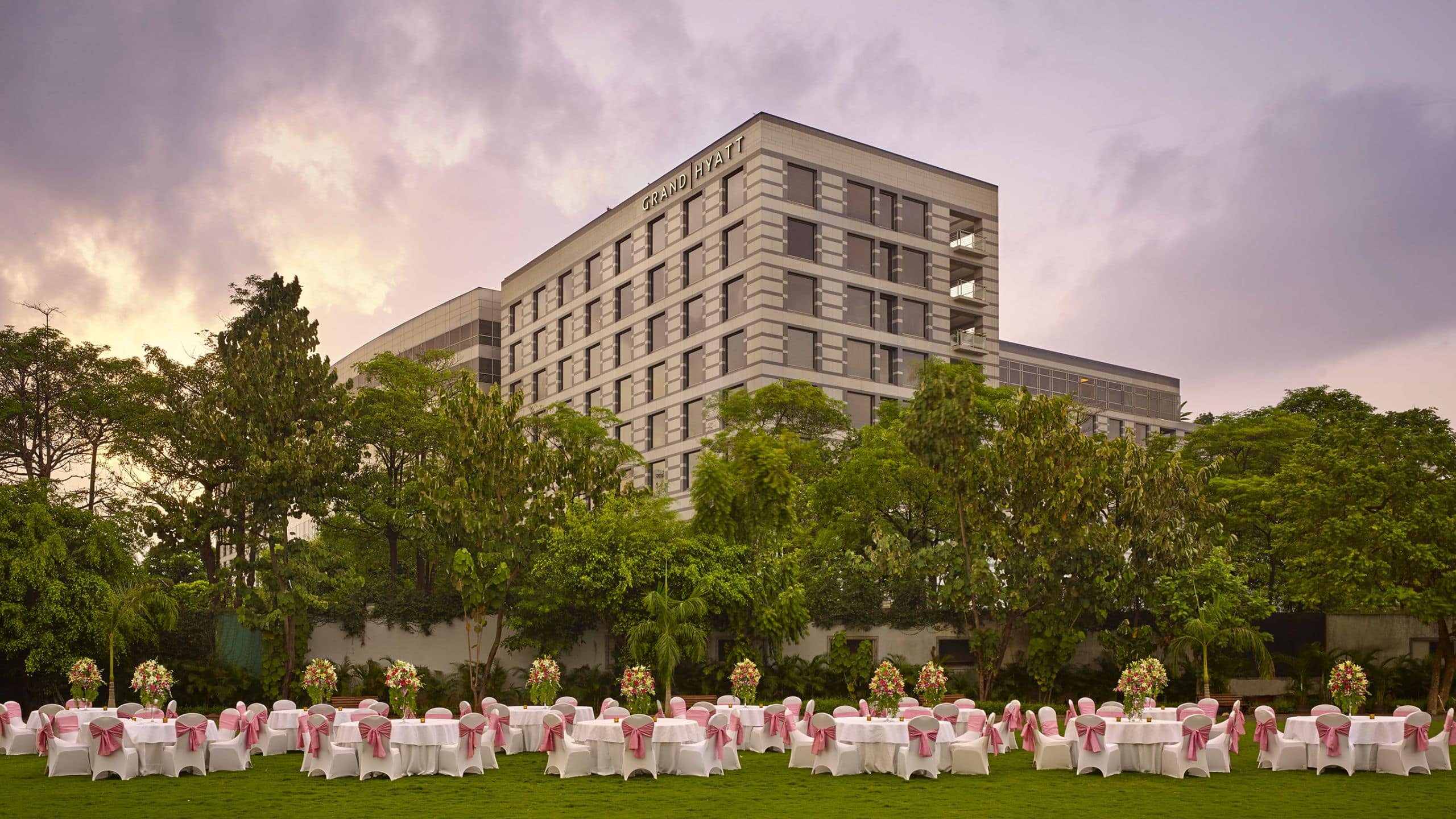 Grand Lawns
A versatile outdoor venue in Mumbai for grand celebrations, Grand Lawns is a stunning venue surrounded by a canopy of trees and is an ideal setting to host spectacular events and weddings. Venue Size - 38,425 sq ft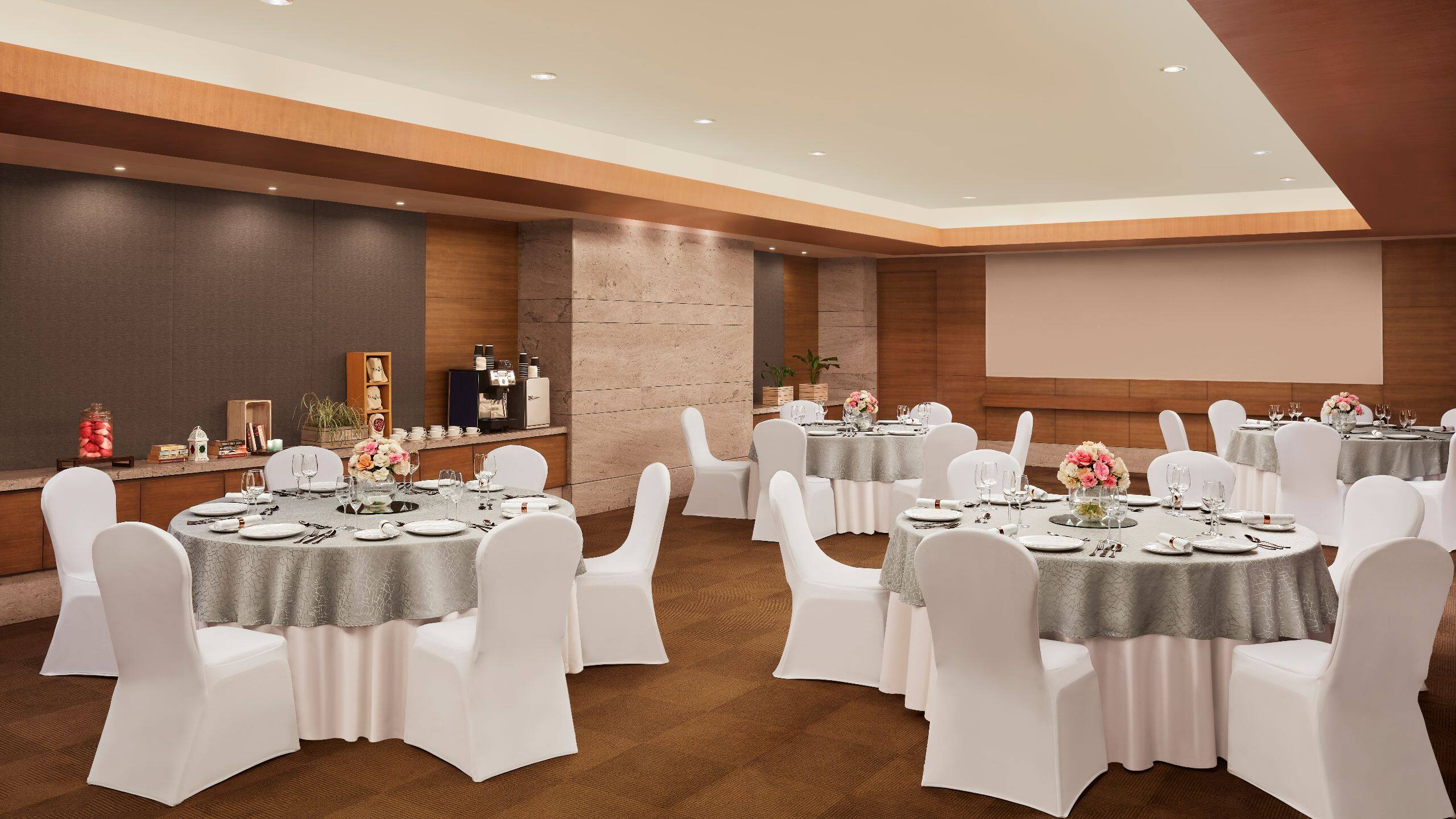 Mahogany
Mahogany is a quaint venue that offers phenomenal cuisine and unparalleled service, that will make for great intimate gatherings. Venue Size – 1,104 sq ft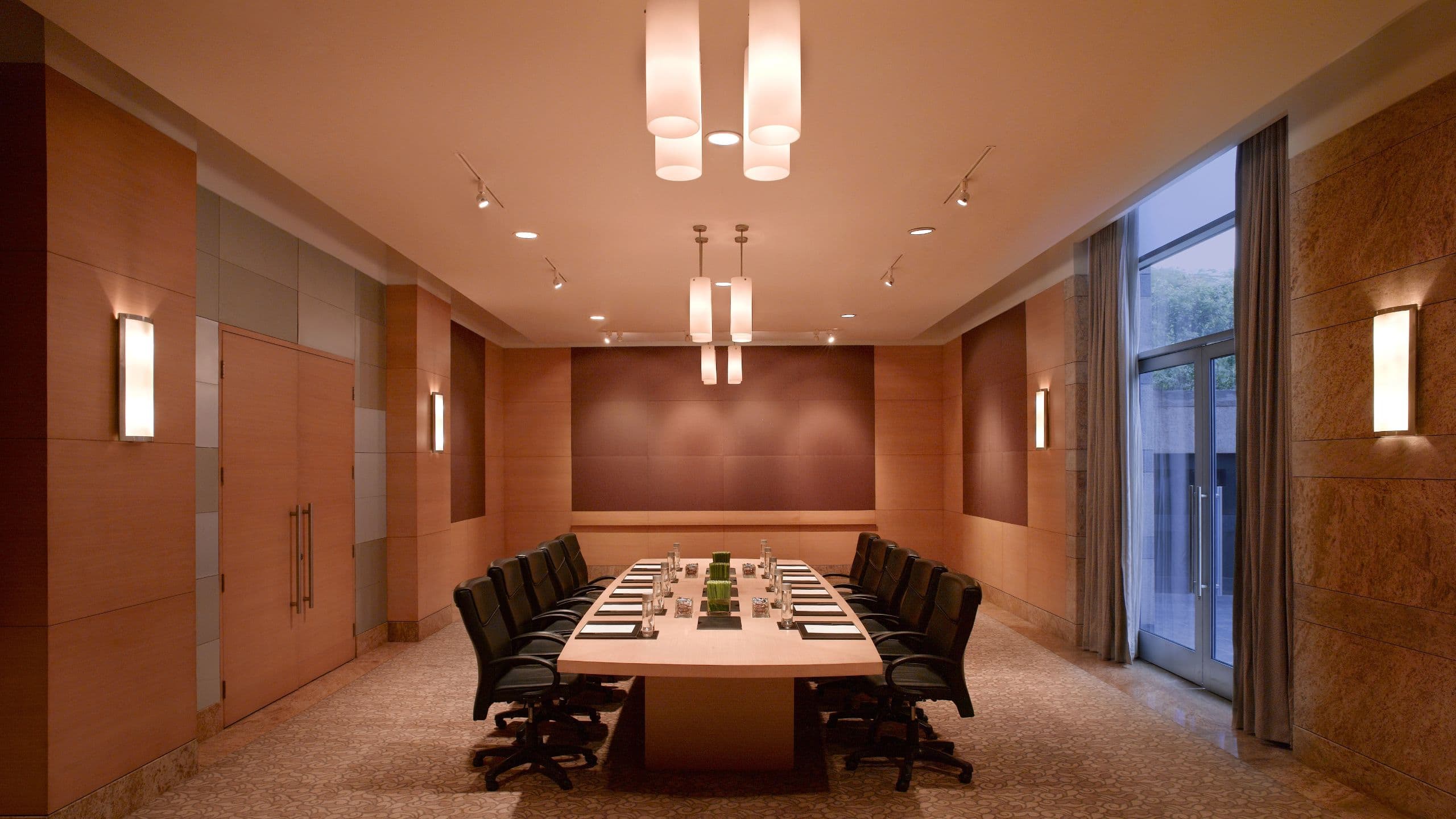 Boardroom
Our chic Boardrooms, equipped with state of the art technology are the perfect venues to host private business meetings and discussions. The boardrooms can also be used as breakaway rooms to larger functions. Venue Size – 800 sq ft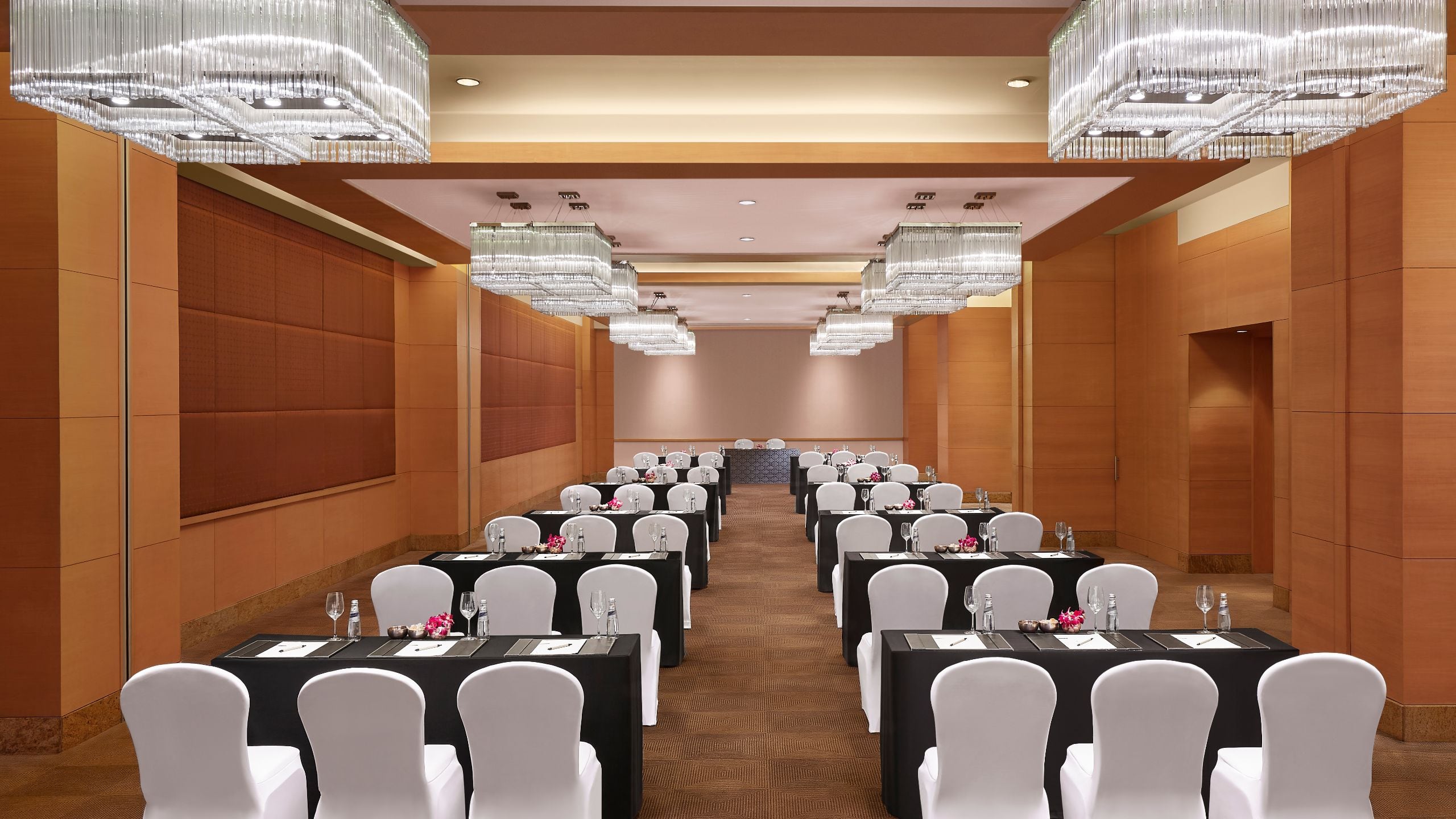 Grand Salon
Modern and elegant, Grand Salon a venue along with the pre-function area is the perfect setting for any social or corporate events. Venue Size – 2,184 sq ft
Catering
Put the flair into your business event with our professional catering services. From careful chef-curated menus to customized experiences, let our team help you celebrate in Grand style. For off-site events, our team can procure your favorite global cuisine from outside master chefs, whether it's for an elaborate sit-down lunch, casual brunch or elegant dinner, ensuring your event is legendary.
Contact Us
Let's start the planning process. Contact us for more information or to schedule an appointment.