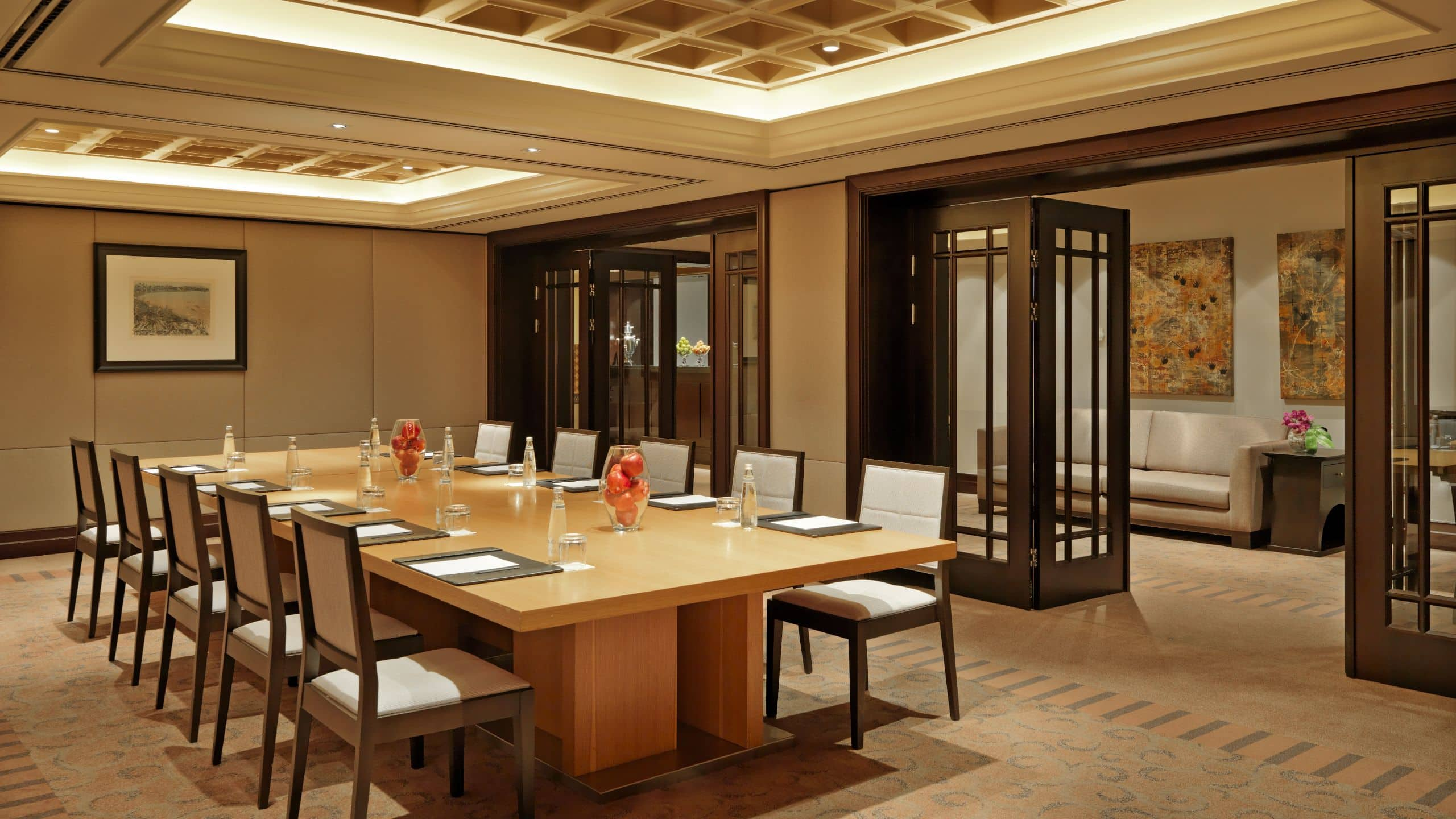 Meetings & Events
Grand Hyatt Istanbul offers an assortment of meeting spaces dedicated to your specific needs near the Bosporus. We feature 1,966 square meters of flexible space convenient to the Istanbul Convention & Exhibition Centre.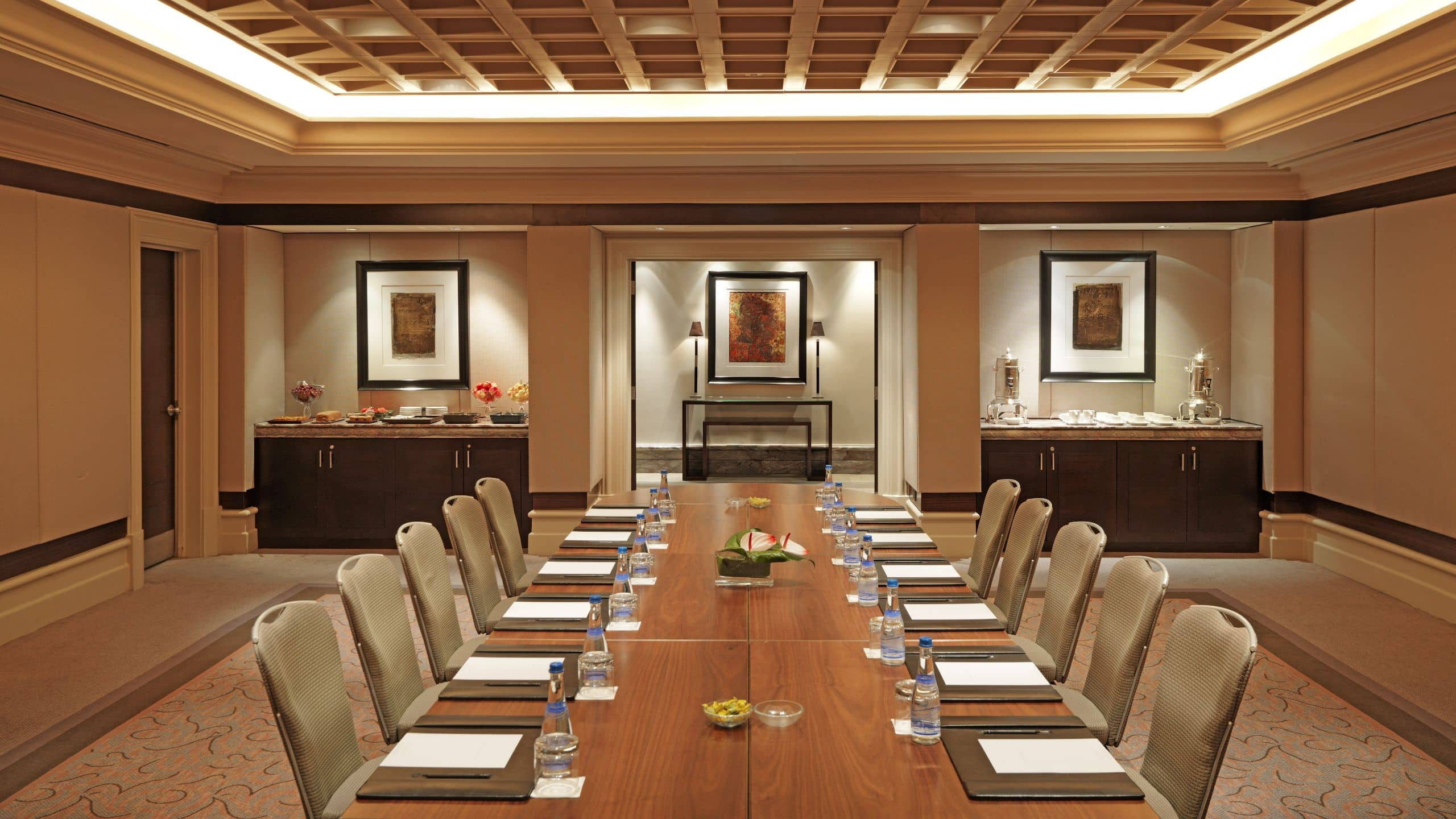 The Study
Host up to 21 executives within 58.3 square meters of space.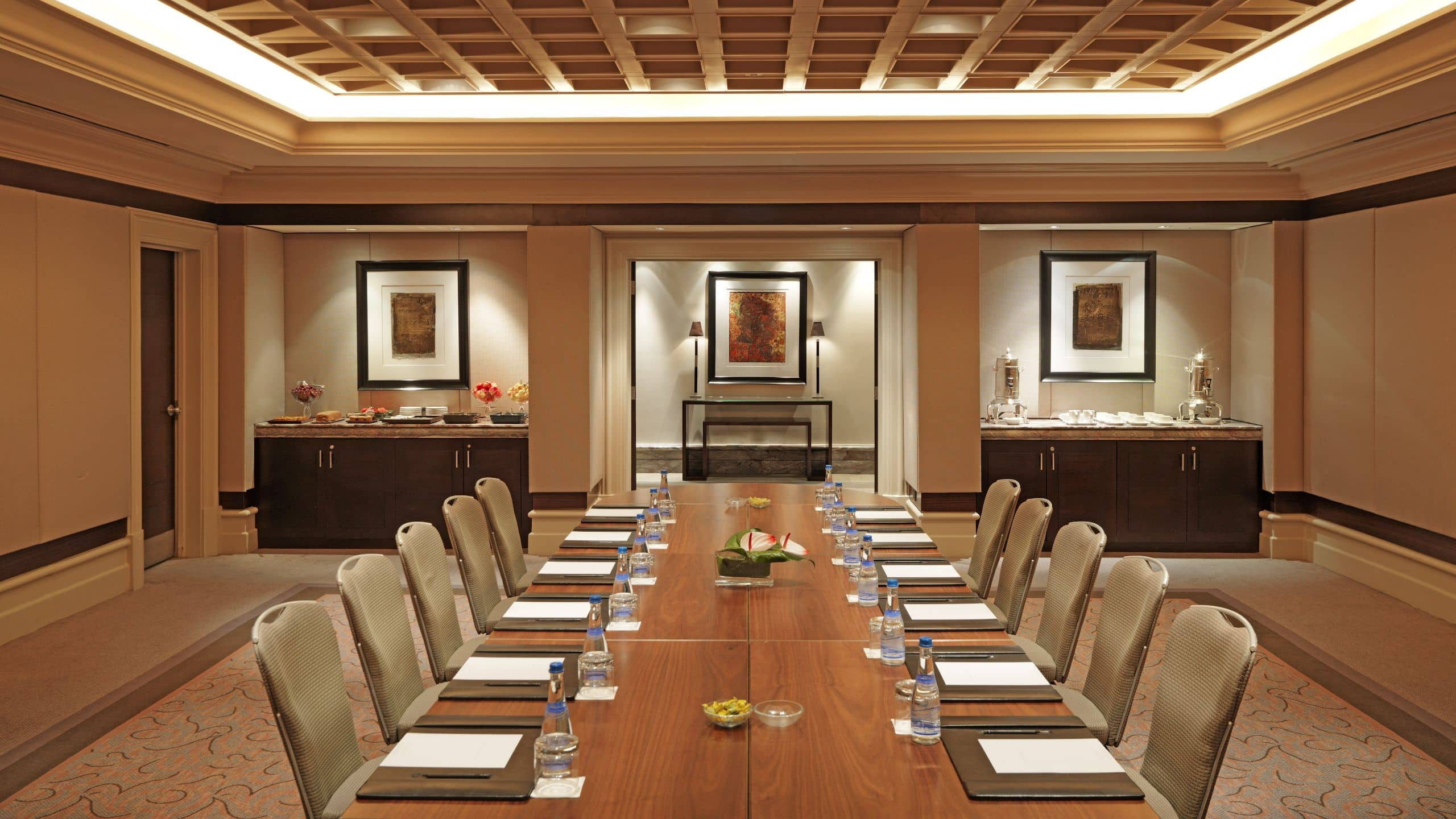 Smyrna
Plan your next meeting in this 64-square-meter space, which includes a cloakroom, built-in whiteboard, projection screen, light dimmers, and more. Arrange the space in a U-shaped style for 22 participants or in a theater-style setup for 60 people.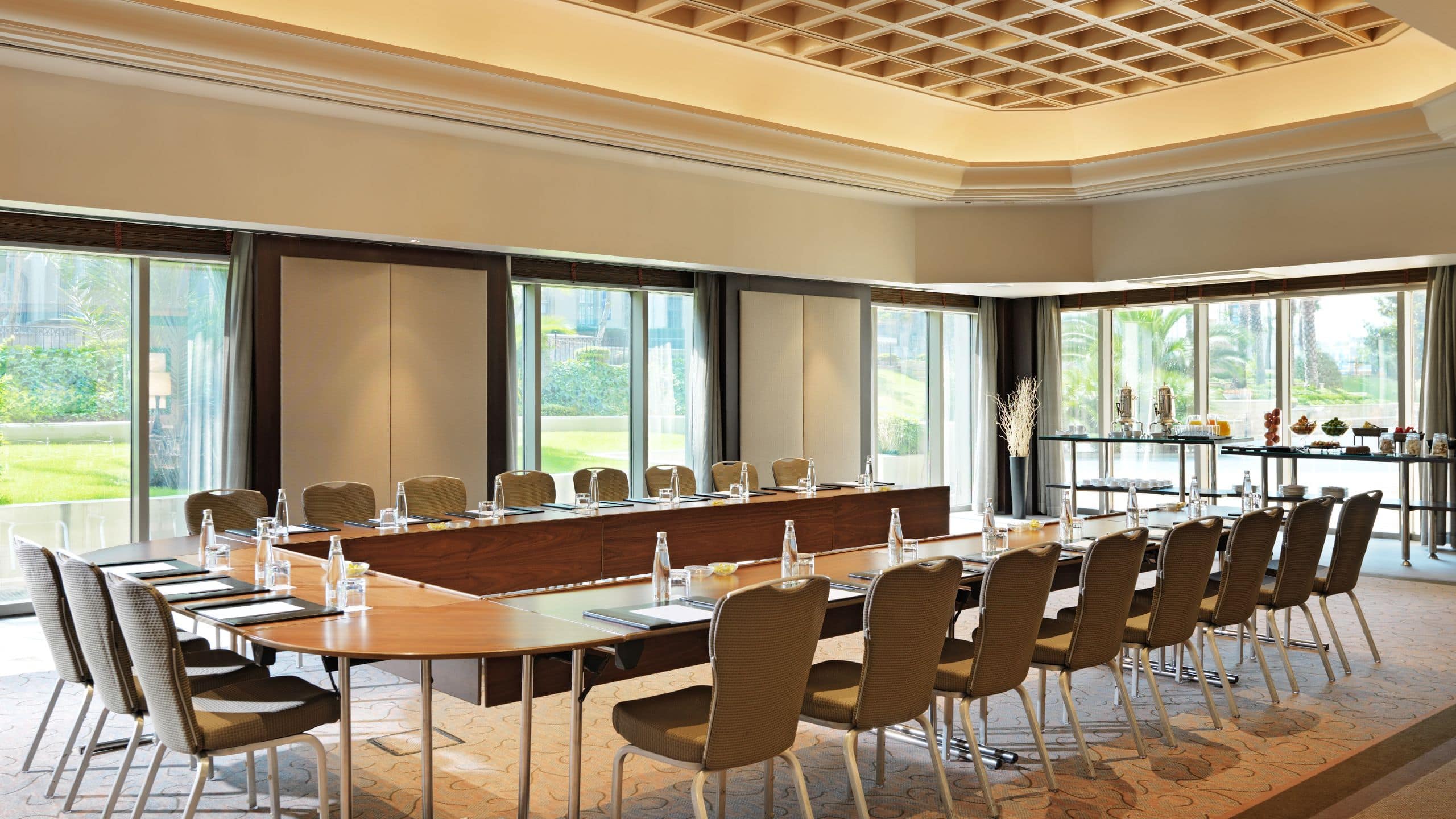 Troy
This elegant, 110-square-meter room features an impressive 4.1-meter ceiling—ideal for large displays. The Troy room can accommodate up to 80 guests for a banquet or 38 boardroom attendees. During your event take advantage of the cloakroom, a built-in whiteboard, audiovisual equipment, a sound system, data projector, wireless microphone, and more.
Tyana I & II
Conveniently situated on the Mezzanine level of Grand Hyatt Istanbul, this 150-square-meter space is perfect for both social and business events. Host a presentation for 150 people or enjoy a reception for 120 people. This versatile space also includes a cloakroom, built-in whiteboard, audiovisual equipment, light dimmers, and more.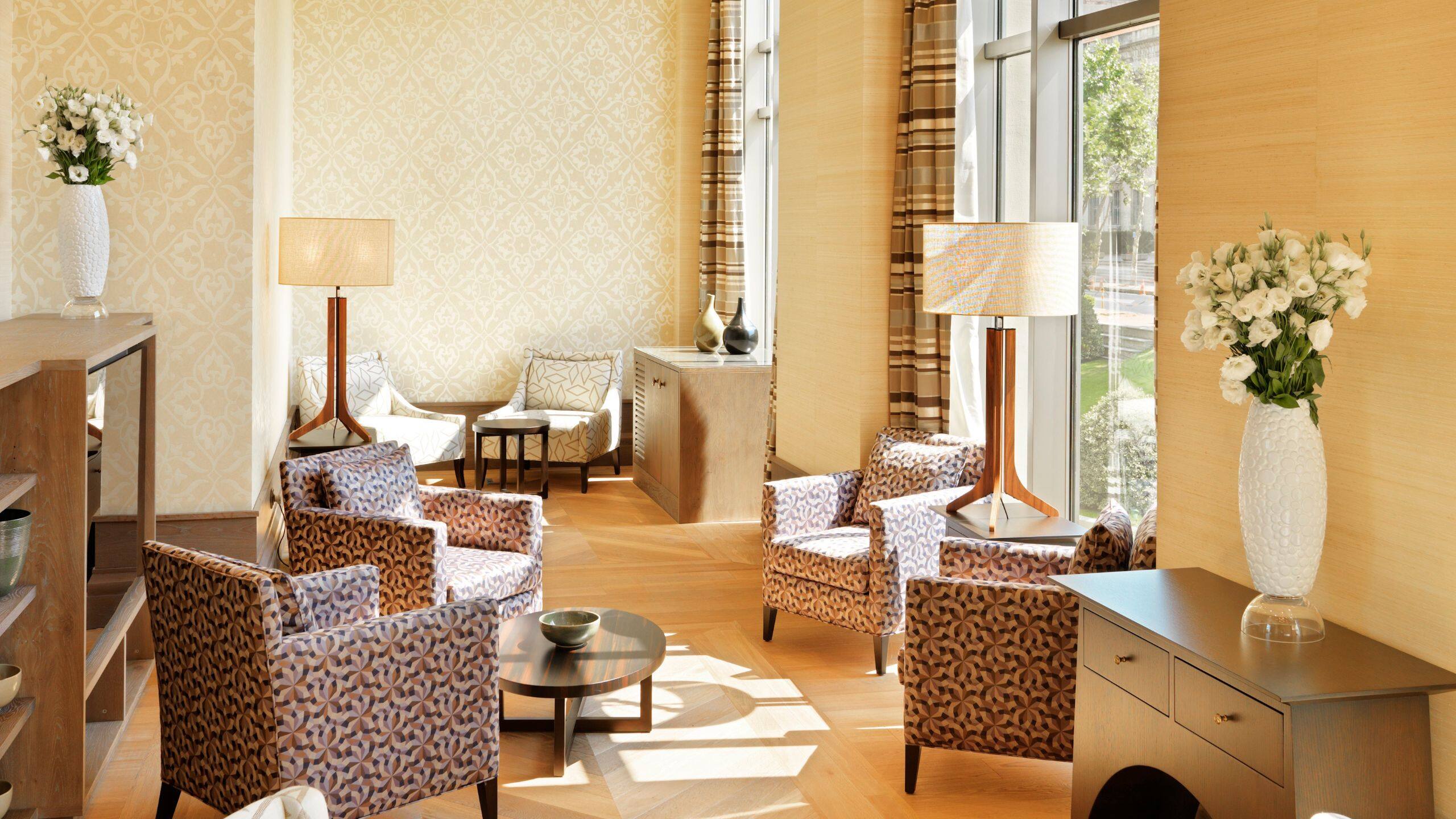 The Salon
Impress your guests with a cocktail party in this 40-square-meter space. The Salon can accommodate up to 20 attendees.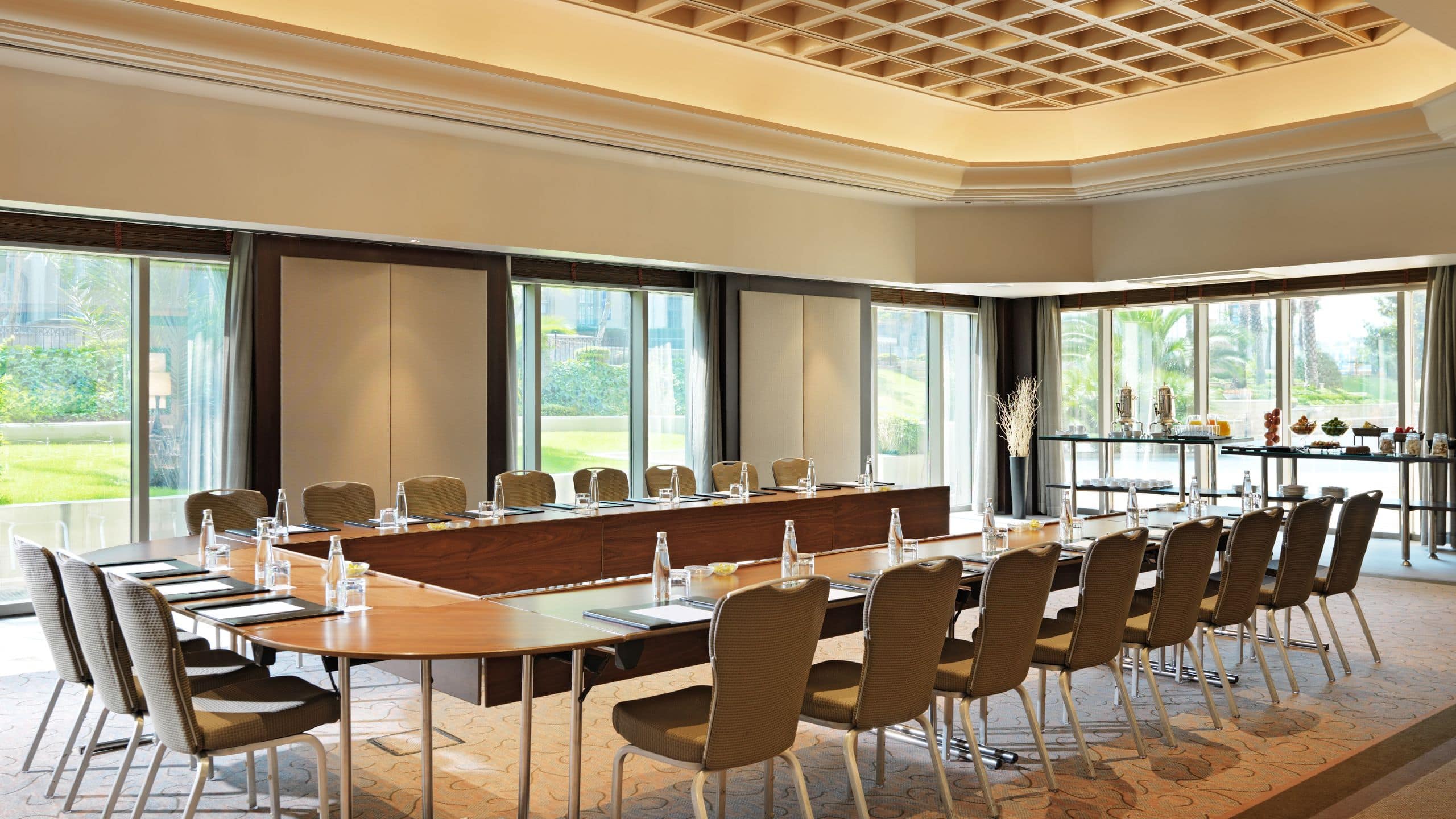 The Living Room
Ideal for relaxed meetings, the Living Room features 62.7-square-meter space and can accommodate up to 24 guests.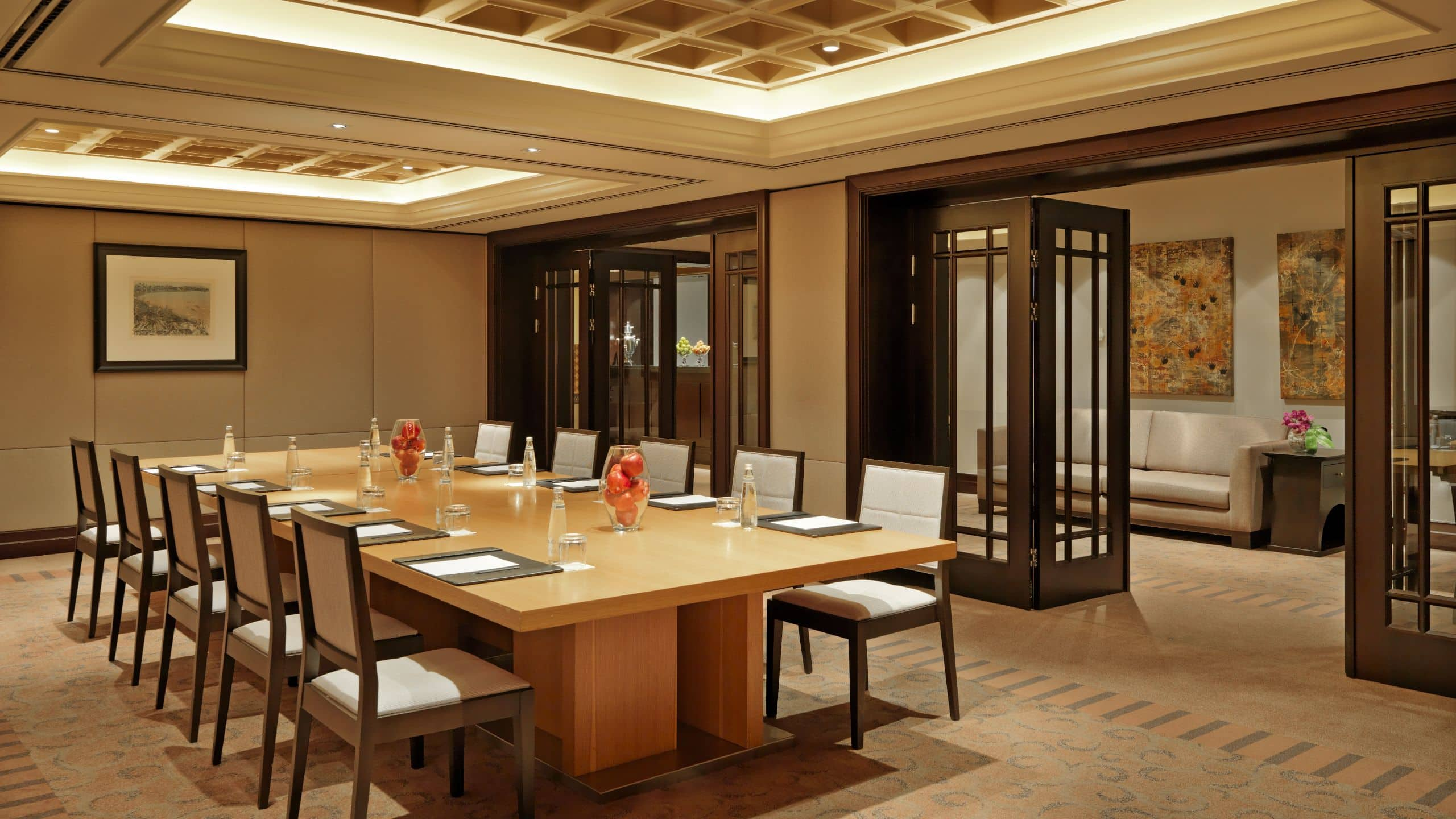 Tyana Boardroom
Gather around the table for an executives meeting. This 49-square-meter space can hold up to 15 people.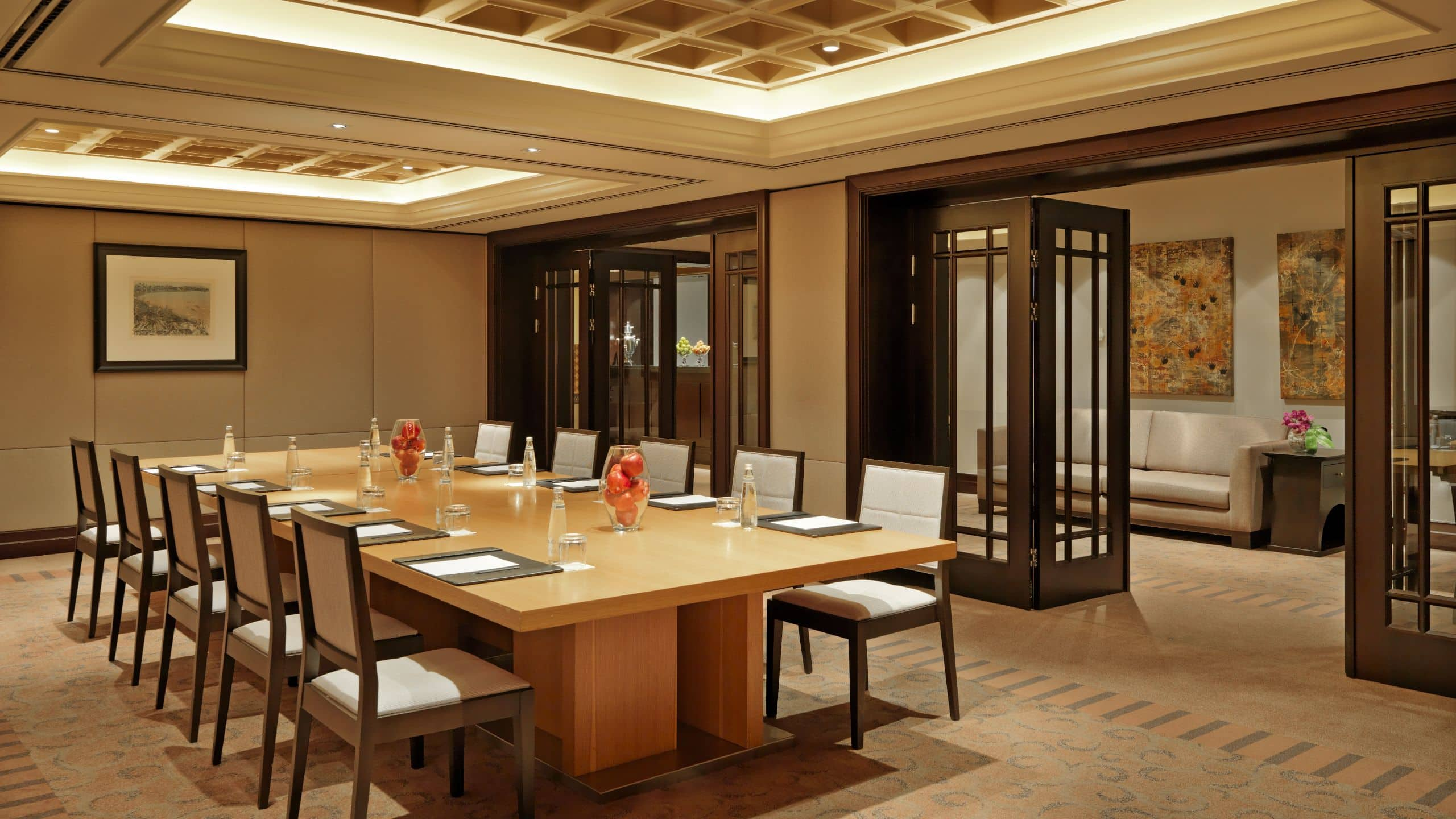 The Boardroom
Enjoy 49.9-square-meters of space ideal for executive meetings for up to 10 attendees.
Grand Ballroom
Host a black-tie gala for 320 people or important business conference for 500 people in this stunning space. This 395-square-meter space can be used as one room or divided into two soundproof sections. As a bonus, the attached foyer offers additional pre-event and exhibition space.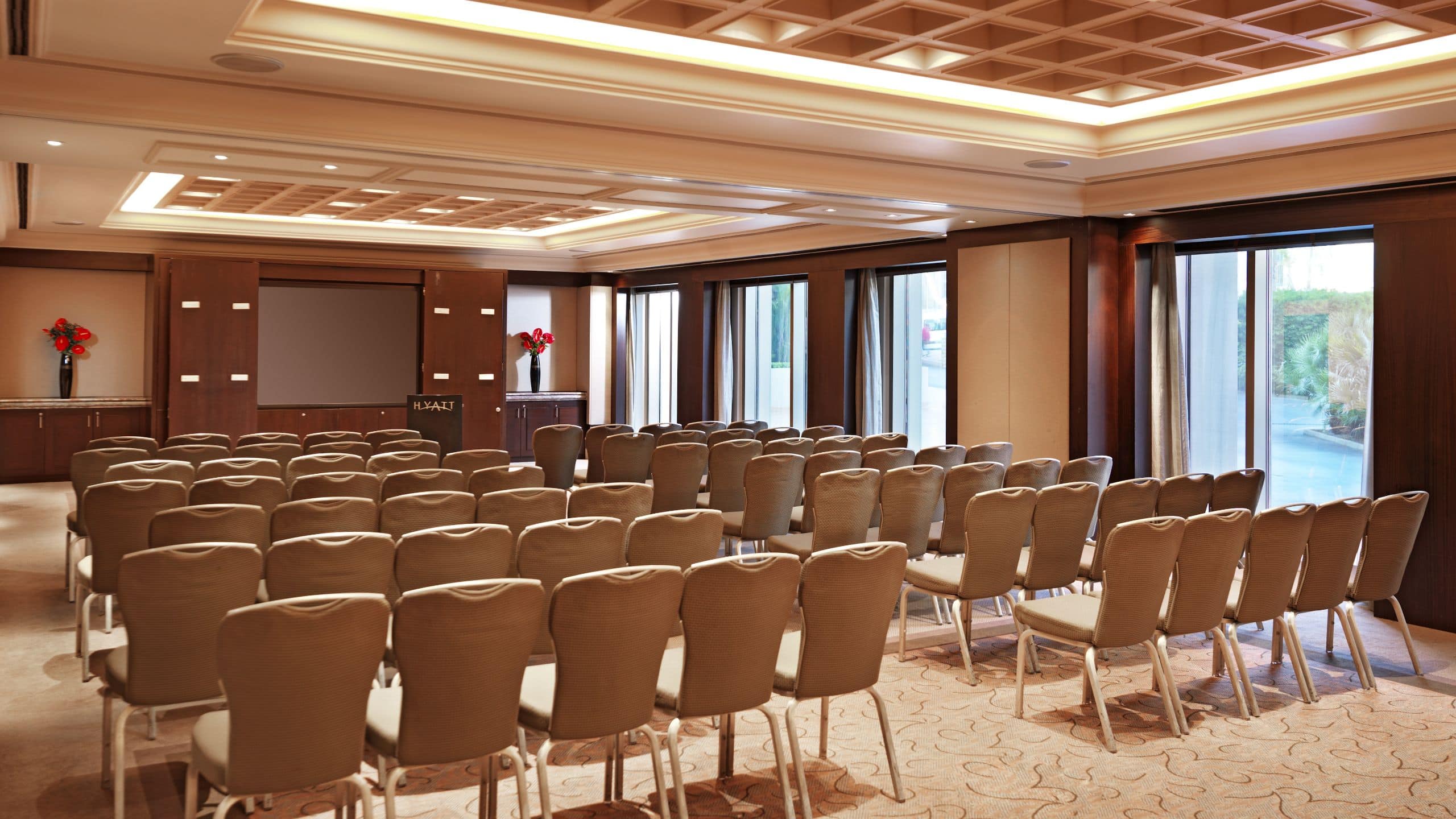 Ephesus/Bizans
Host 130 guests in a theater-style arrangement or 100 attendees for an awards reception in this stunning, 120-square-meter space. Use the entire space or divide it into two sections for a more intimate setting. The room includes a pre-function area, cloakroom, built-in white board, projection screen, television, telephone outlets, and light dimmers.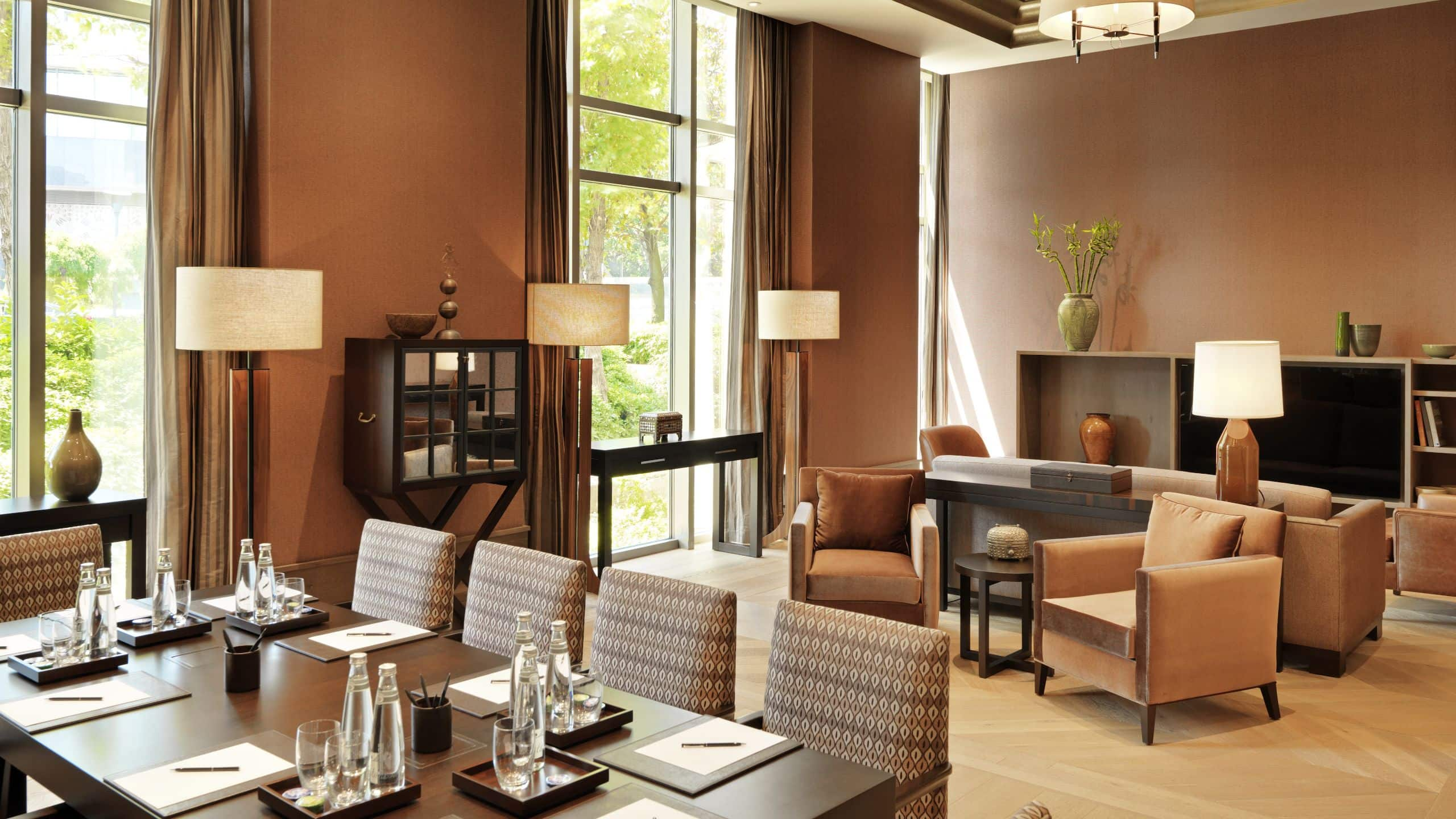 Dining Room II
Designed for cocktail hours for 86 guests or theater-style arrangement for 70 people, Dining Room I features 86 square meters of space.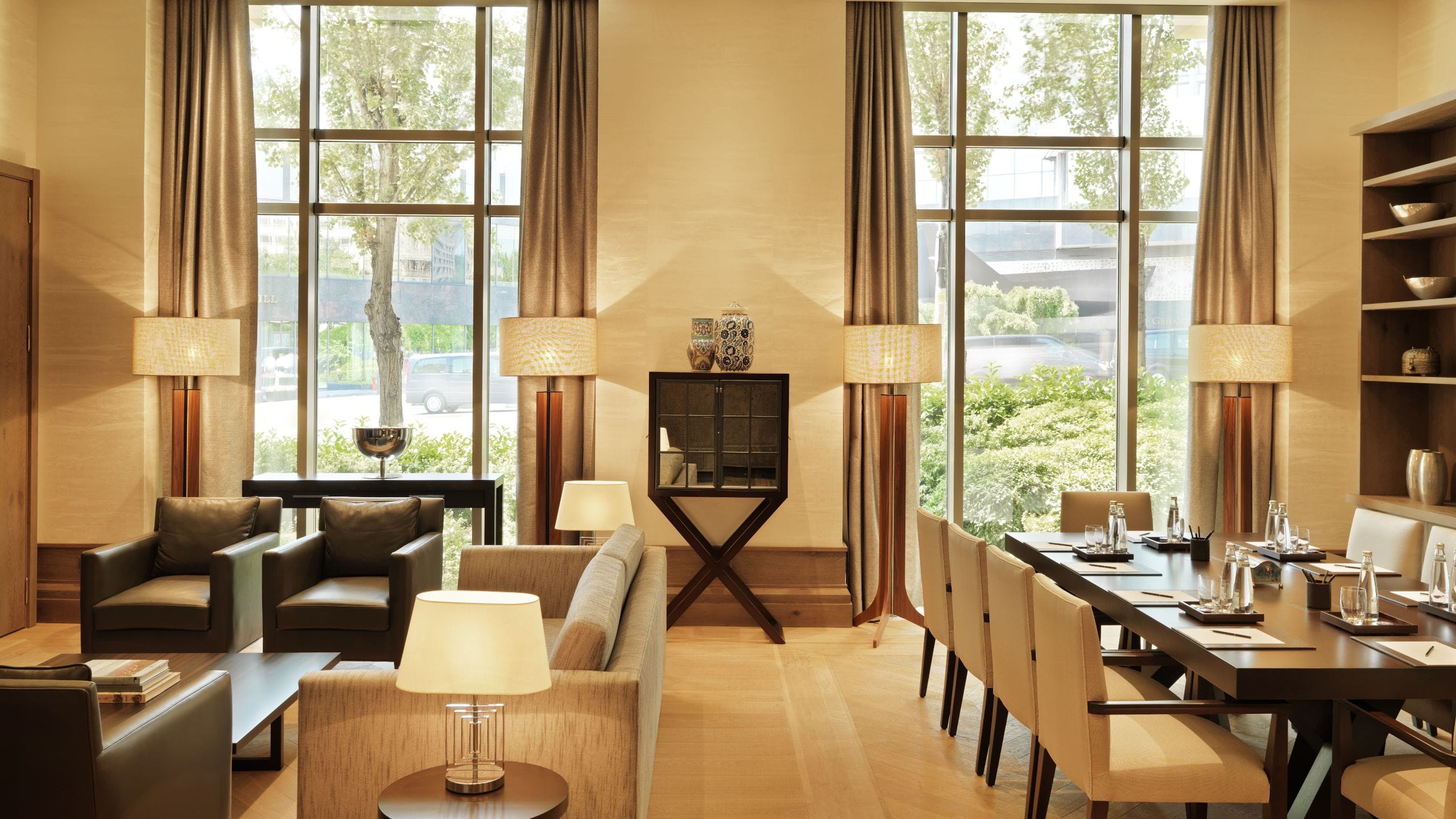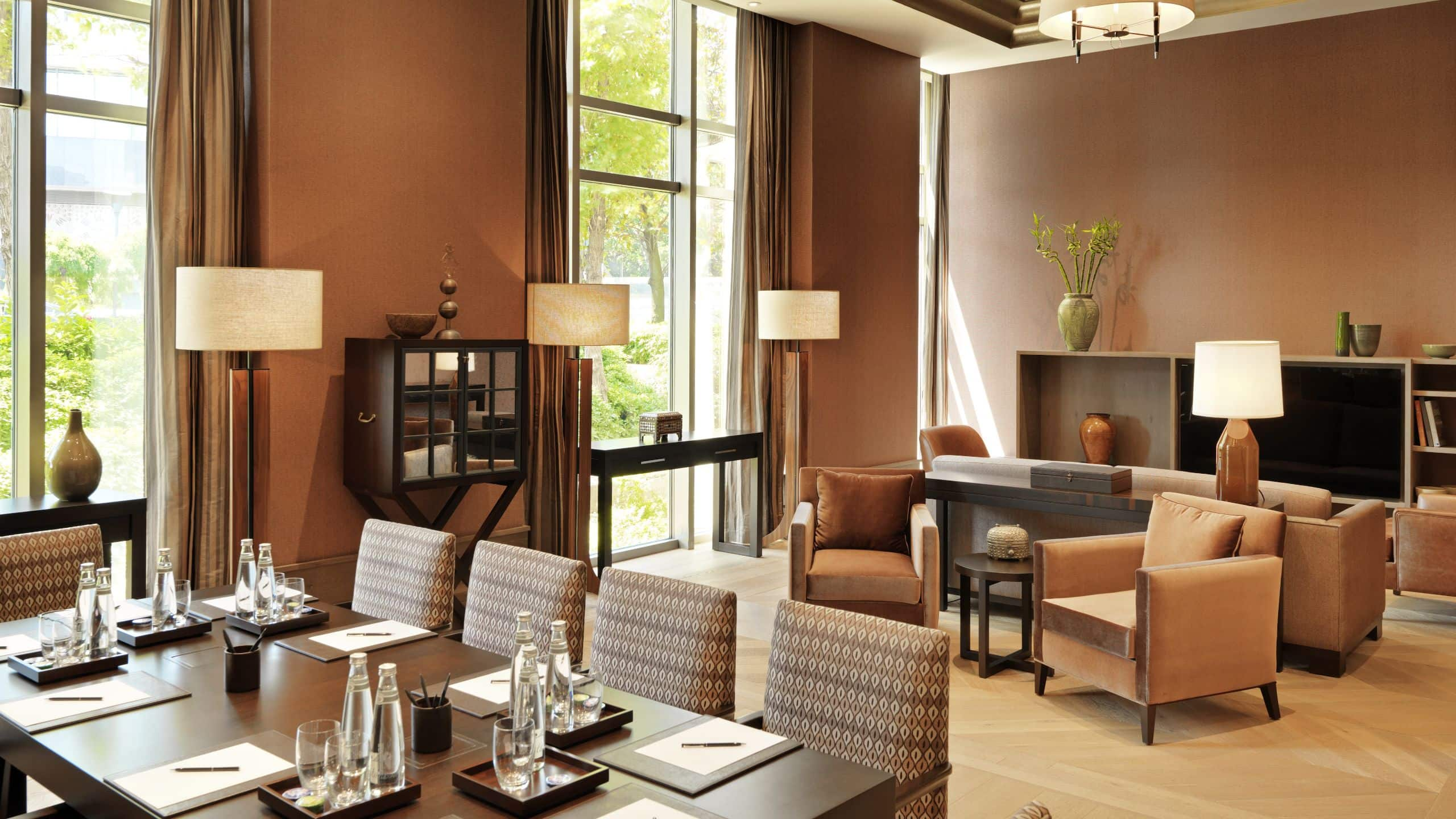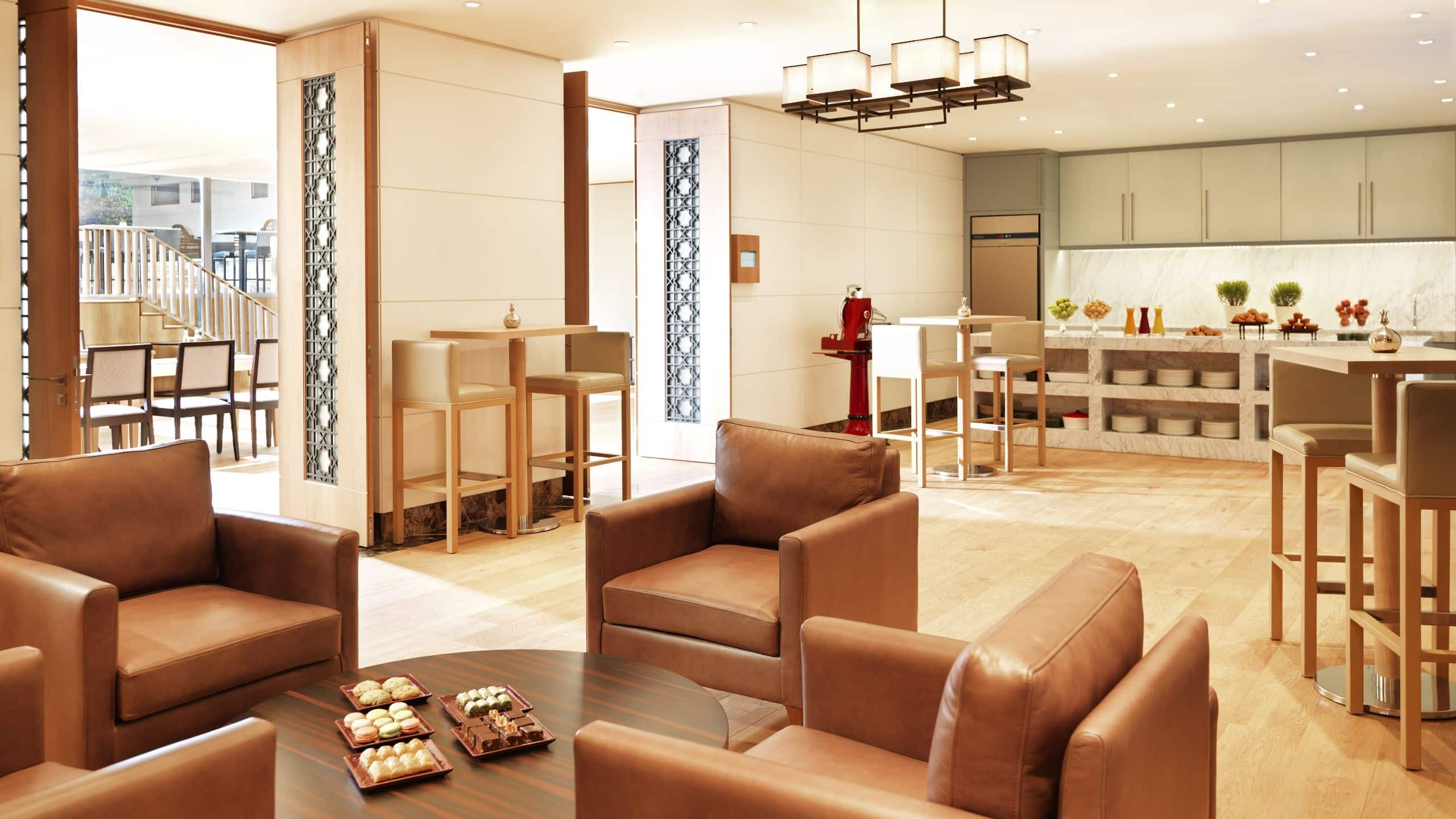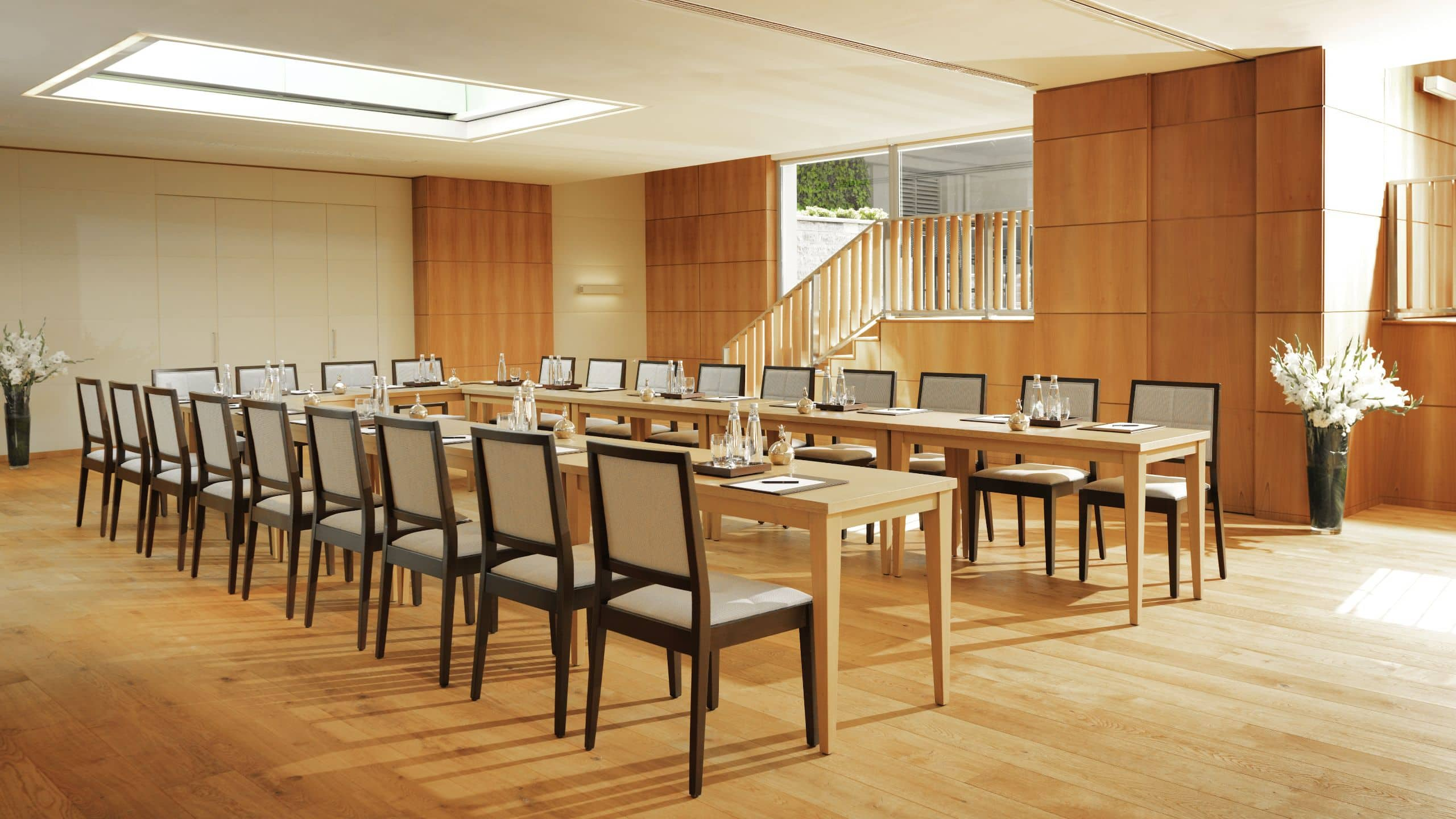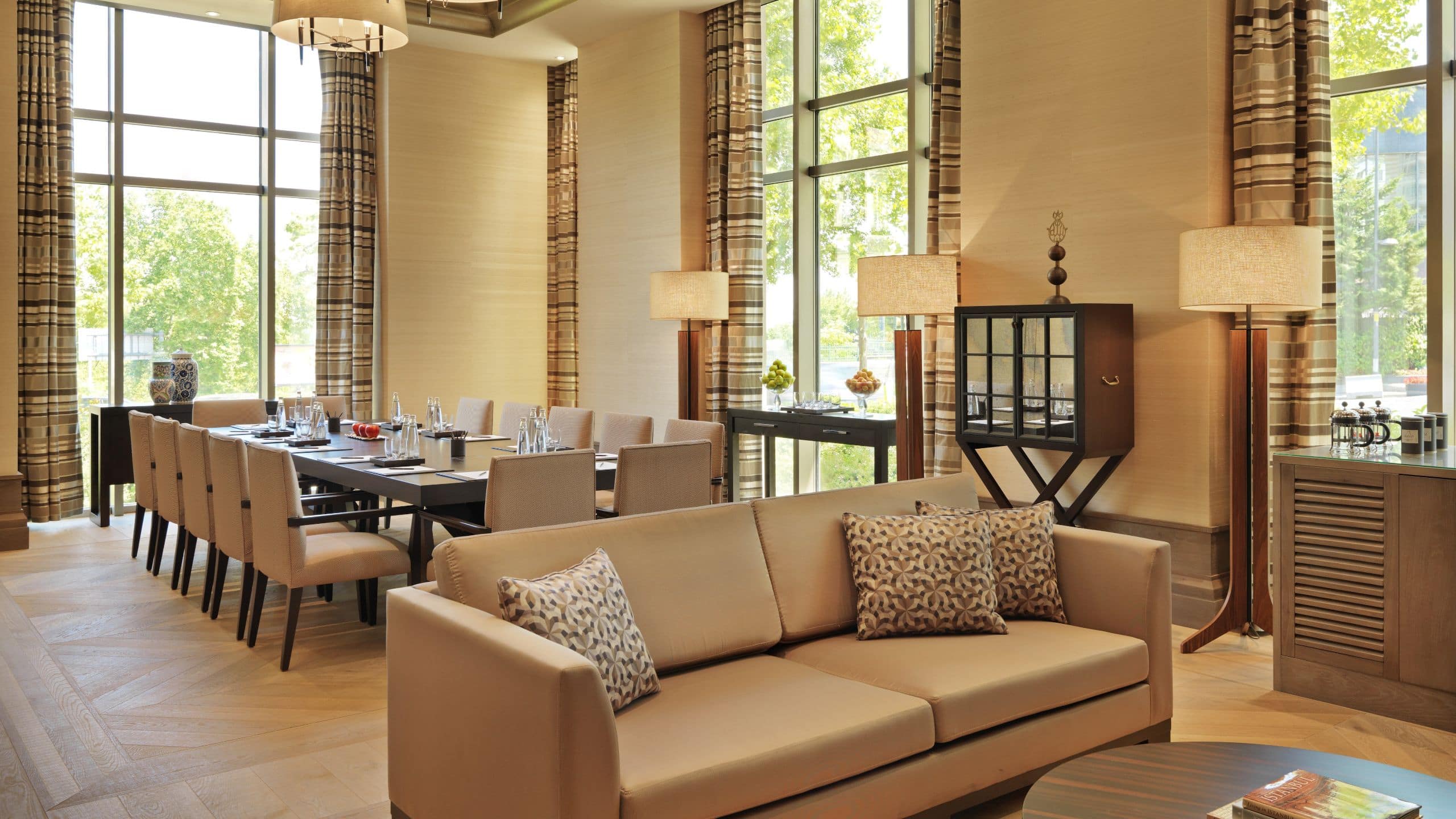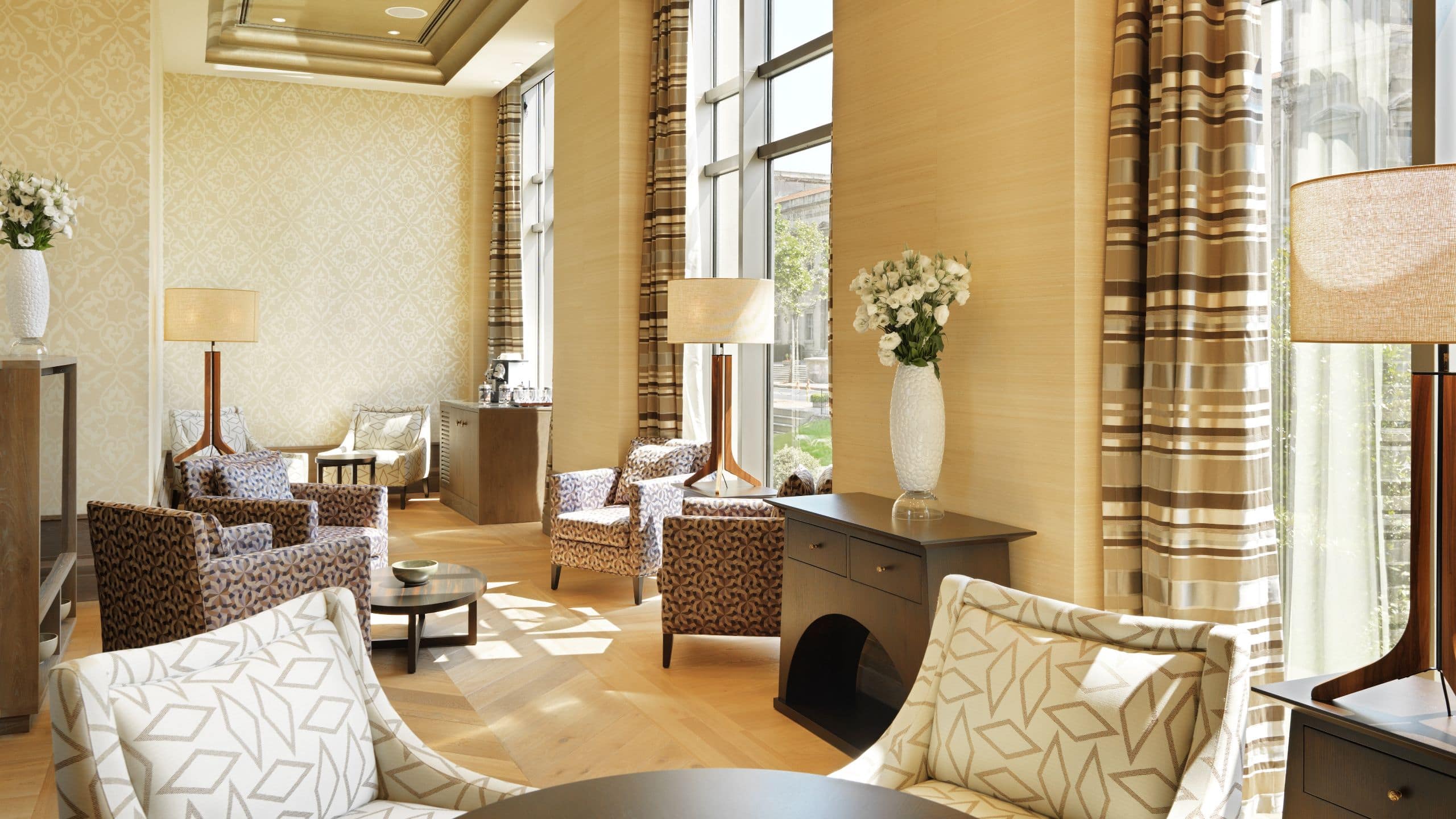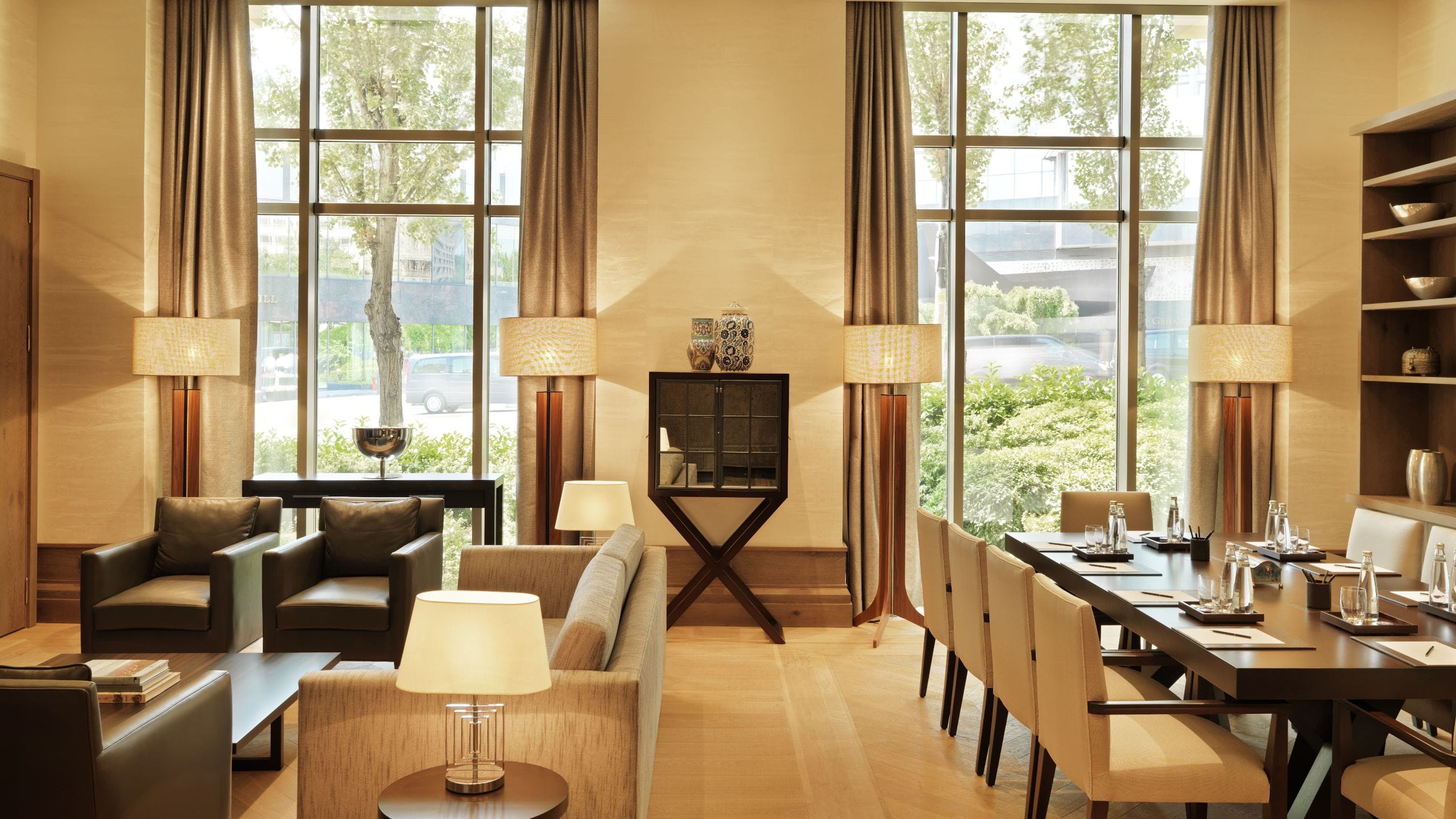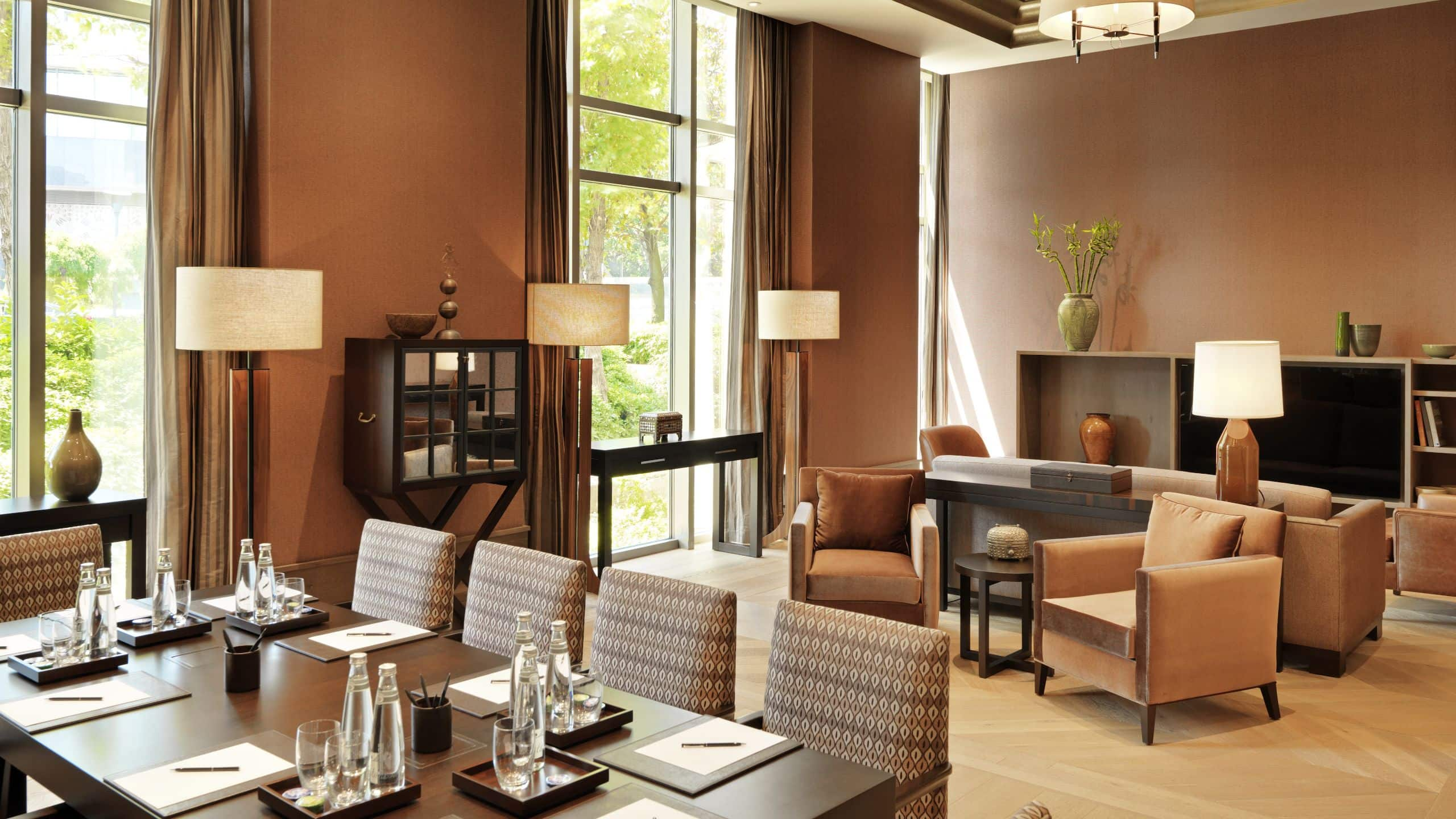 Dining Room I
With 74 square meters of space, Dining Room I is the largest space in the Mansion. Accommodate up to 75 guests for a cocktail-style event or 54 guests in a theater-style setup in Istanbul.
Catering
At Grand Hyatt Istanbul, we know that superb catering can elevate any event. That's why we offer dining options from our international chef. Whether you prefer a light meal to help you power through a brainstorming session or something more sophisticated to enjoy during a party, we have you covered. Work with our dedicated team to design a menu to complement your event.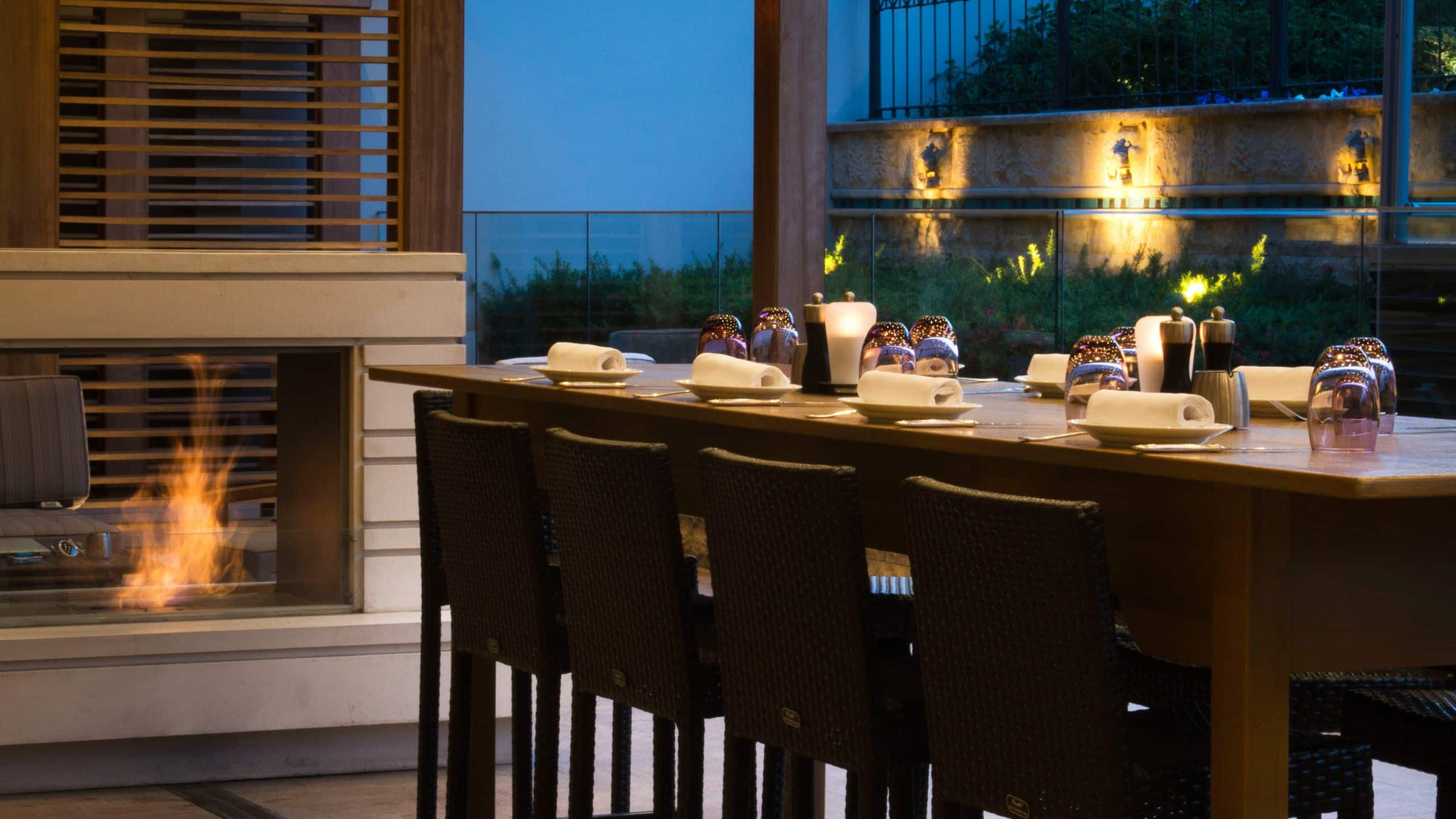 Services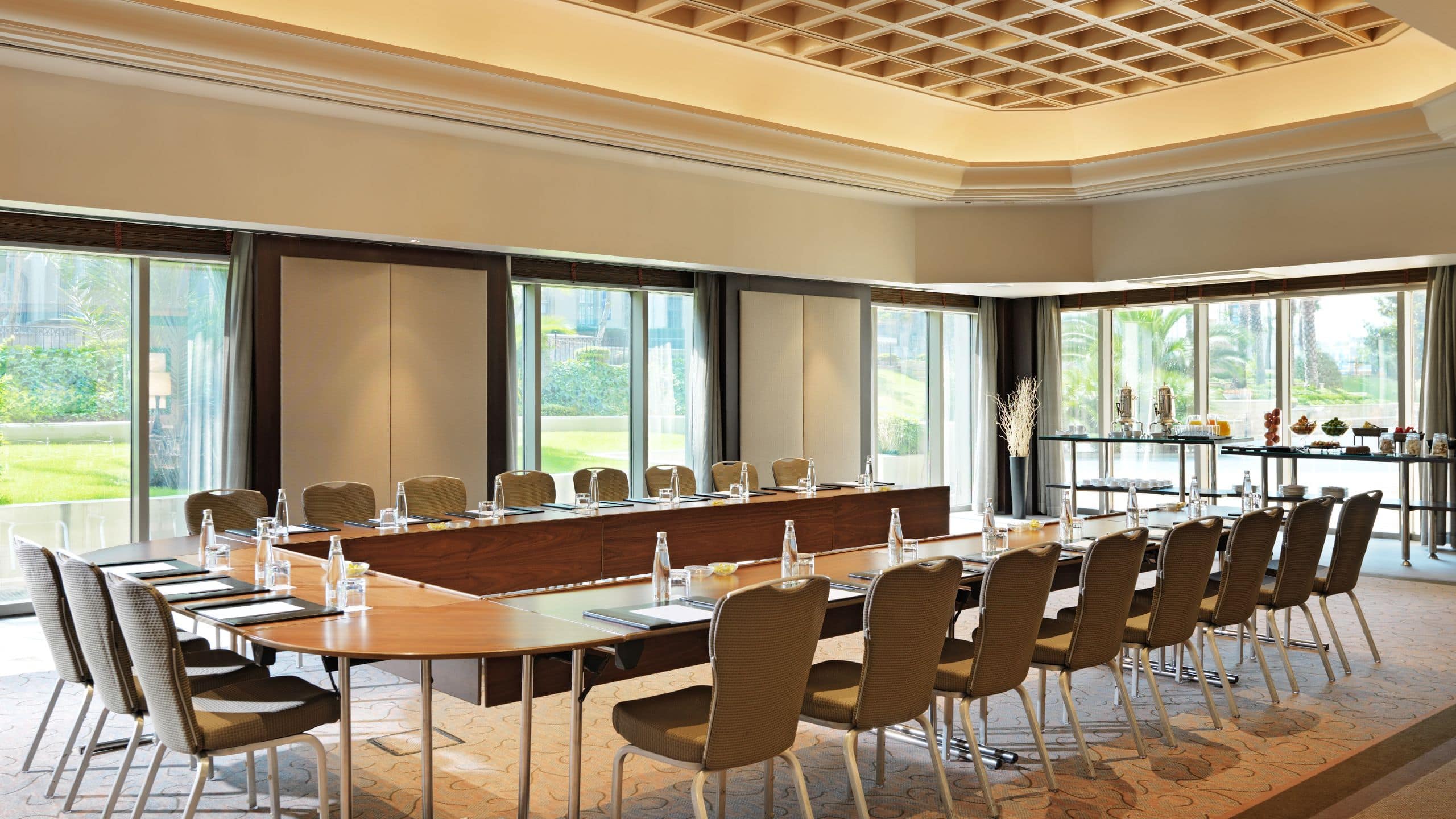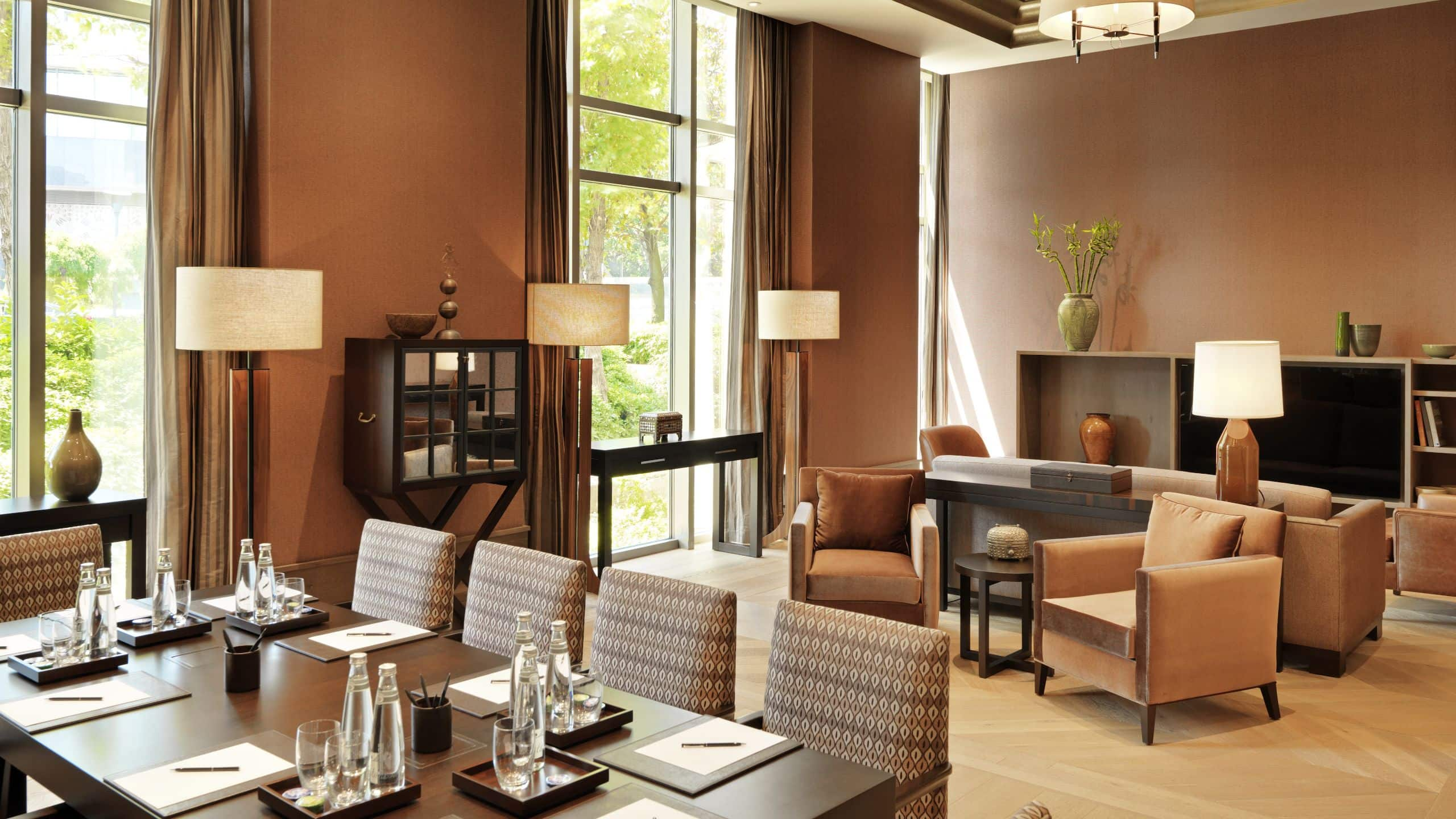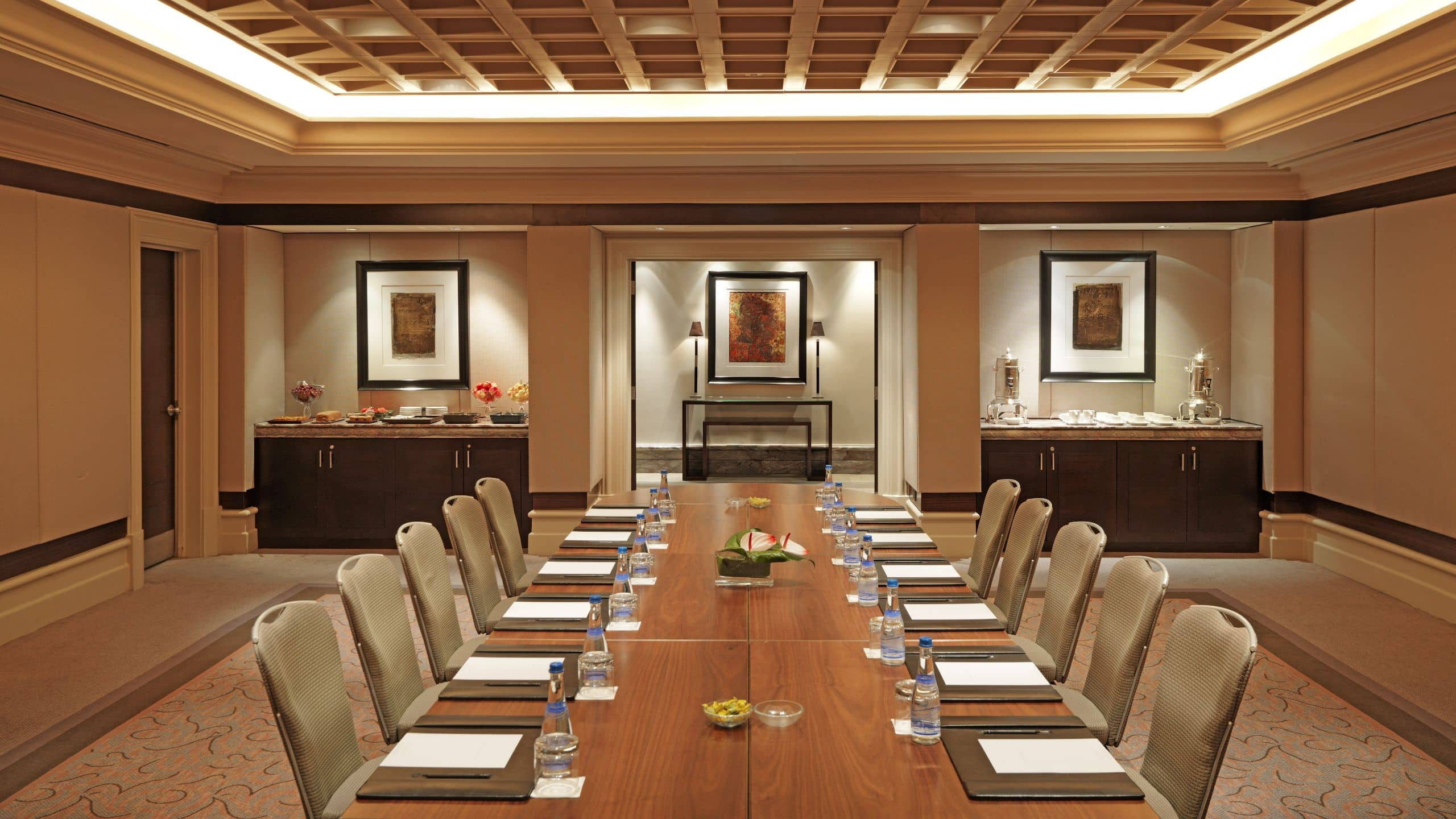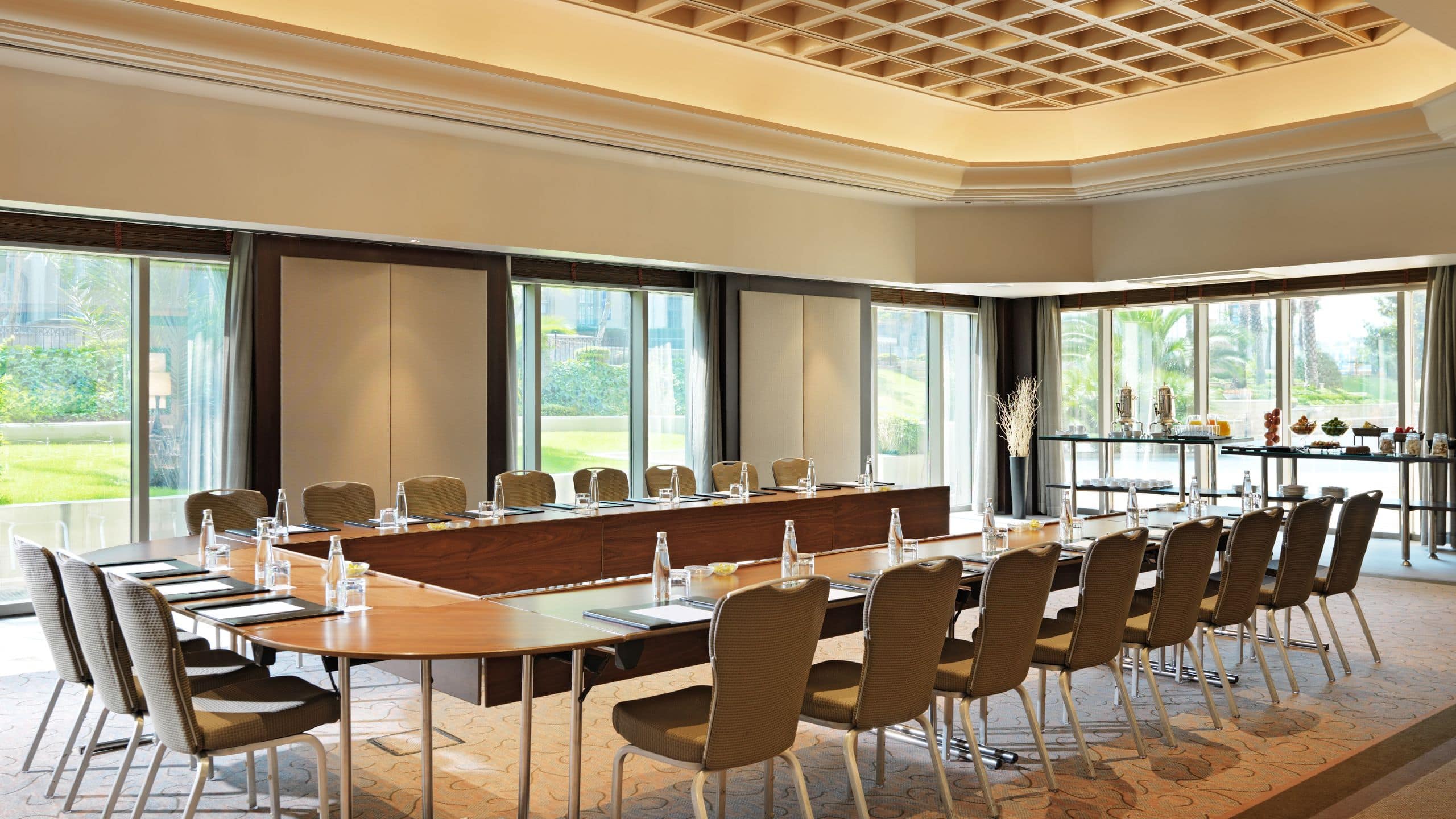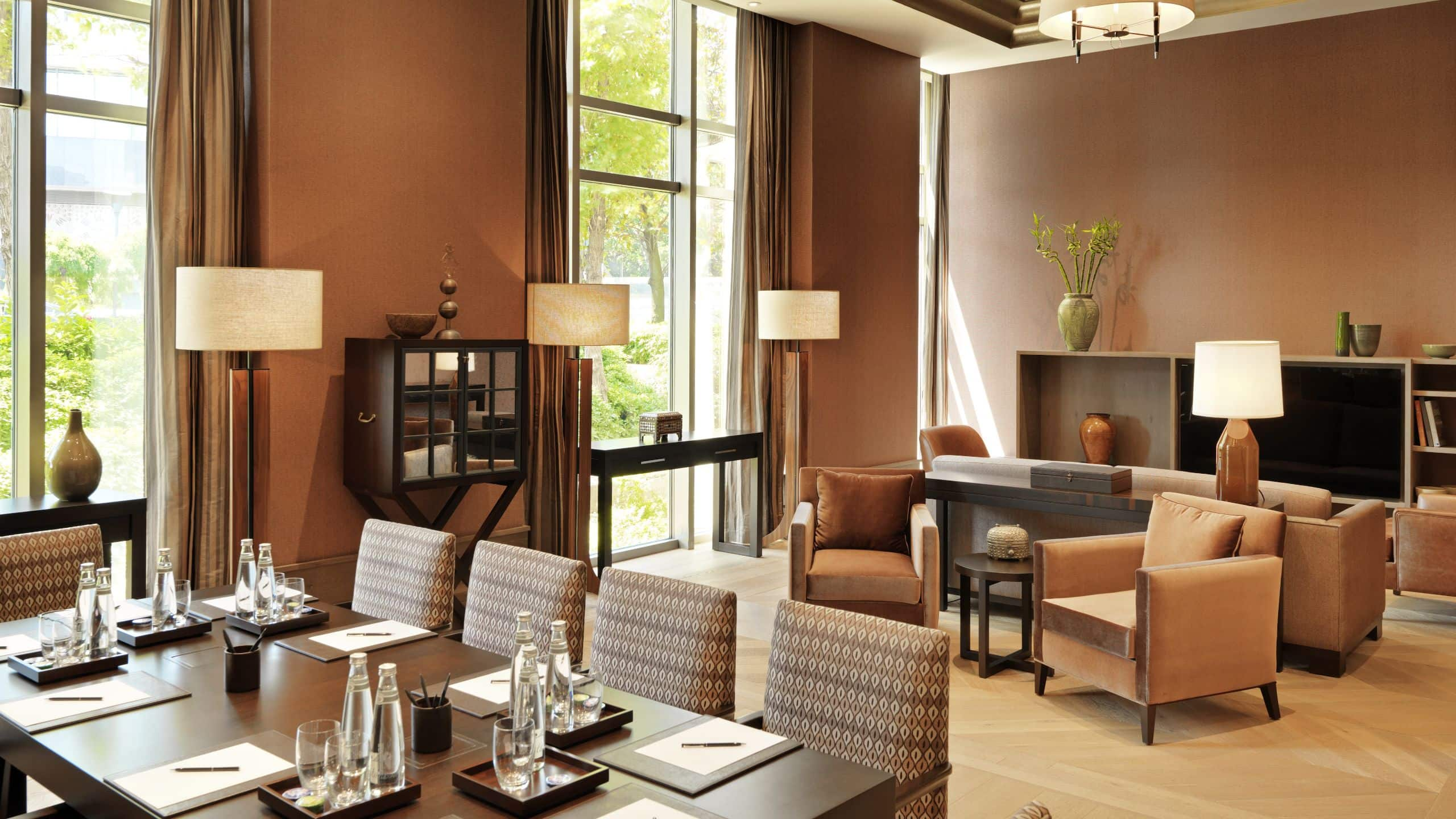 Dedicated meeting staff

Digital audio mixer

High-speed internet connection facilities
Contact Us
Let's start the planning process. Contact us for more information or to schedule an appointment.