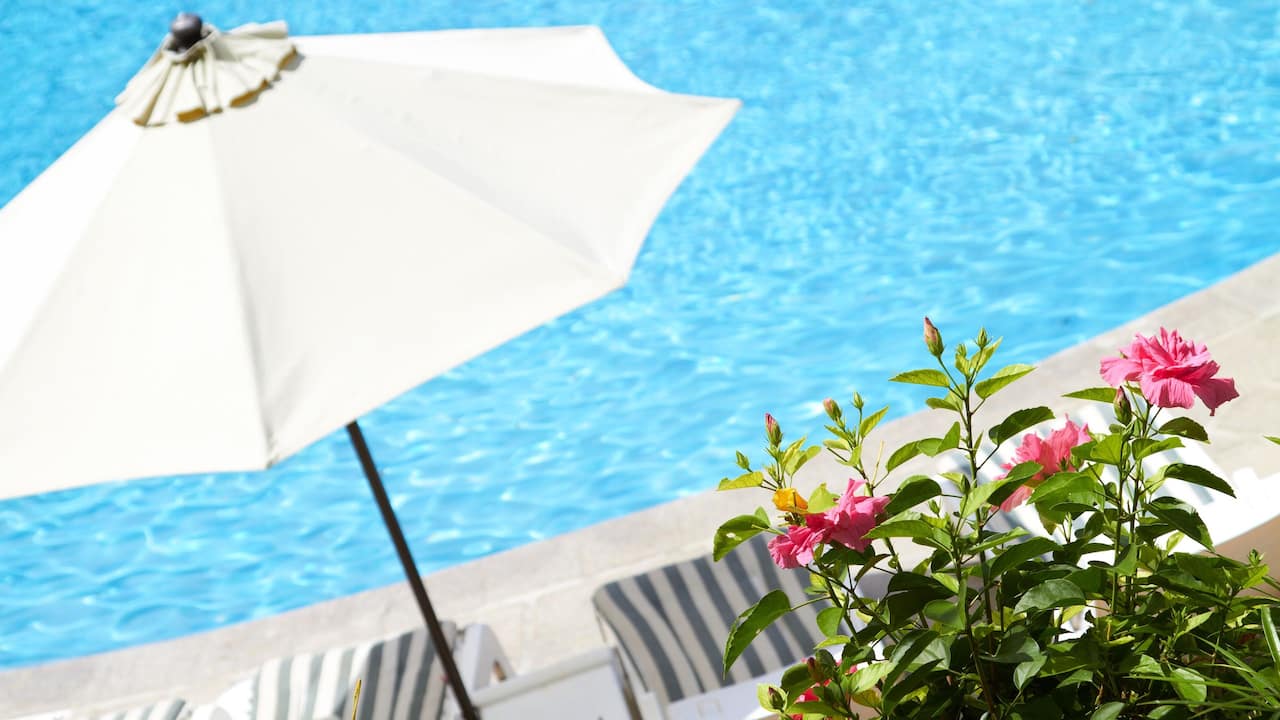 RELAX AND UNWIND
Relax and unwind with a romantic honeymoon or getaway. Whether enjoying a beautiful sunset from your private balcony, or relaxing in our expansive resort, enjoy one on one time in your own resort paradise.
• Sunset Sparkling wine on the day of arrival and cheese platter (amenity)
• Dinner for two at Café Kitchen
• 1 days Rent a car (Compact SUV per day with insurance)
• Padlock that they can use at Two Lover's Point telling the tale about sealing their love or friendship for each other
• 60 minutes Couple's Massage
• Couples activities available in the hotel
• Special coupons from participating partners
Terms and Conditions
Offer valid for reservations made 72 hours in advance between 02/14/2023 and for stays from 03/01/2023 through 09/30/2023 at Hyatt Regency Guam offer includes: Dinner for two at Cafe Kitchen per stay 1 day Rent a car per stay 60 minutes Couple`s Massage per stay Ø Sunset Sparkling wine on the day of arrival and cheese platter per stay. Package inclusions are subject to availability and must coincide with guest's stay at Hyatt Regency Guam. No credits may be used towards alcoholic beverages. A limited number of rooms are allocated to this offer; reservations subject to availability. Offer not valid with groups, conventions, other promotional offers, tour packages or special rate programs. Rate is per room, per night, based on double occupancy and excludes service charges, mandatory resort fees, applicable taxes and other incidental expenses. Additional charges may apply for additional guests or room type upgrades. Guest is responsible for all charges not included in package. No refunds for any unused portion of package. No substitutions nor replacement services or products offered for package inclusions. A portion of the rate for this offer may reflect taxes, service charges, gratuities, and third-party charges for certain included items, and those costs are not eligible for World of Hyatt points.
Promotional blackout periods may apply due to seasonal periods or special events, and normal arrival/departure restrictions apply (unless otherwise noted). This offer may be altered or withdrawn at any time without notice. Where required, an alternate offer of similar value will be offered. Void where prohibited by law. The trademarks Hyatt®, World of Hyatt®, and all related marks are trademarks of Hyatt Corporation or its affiliates. ©2021 Hyatt Corporation. All rights reserved.