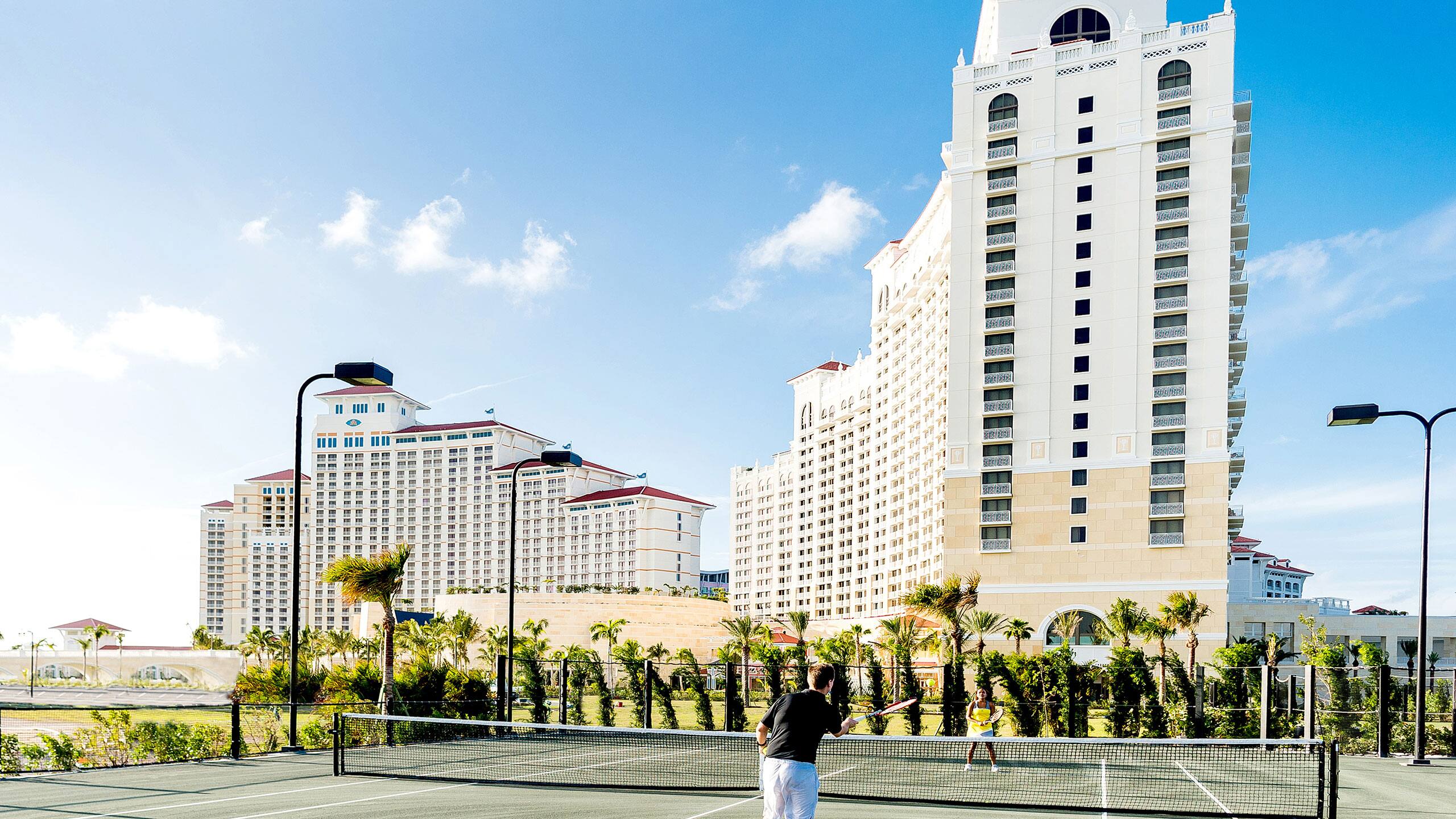 Baha Mar Tennis Cup
,
Baha Mar and Mark Knowles welcome you to the 4th Annual Baha Mar Cup, a one-of-a-kind tennis fundraising event to benefit the Baha Mar Resort Foundation and the Mark Knowles Children's Tennis Initiative. We are proud to bring tennis' biggest names to the Baha Mar Racquet Club. This event provides a once in a lifetime opportunity to compete with and against some of the world's top tennis players in our signature pro-am tournament.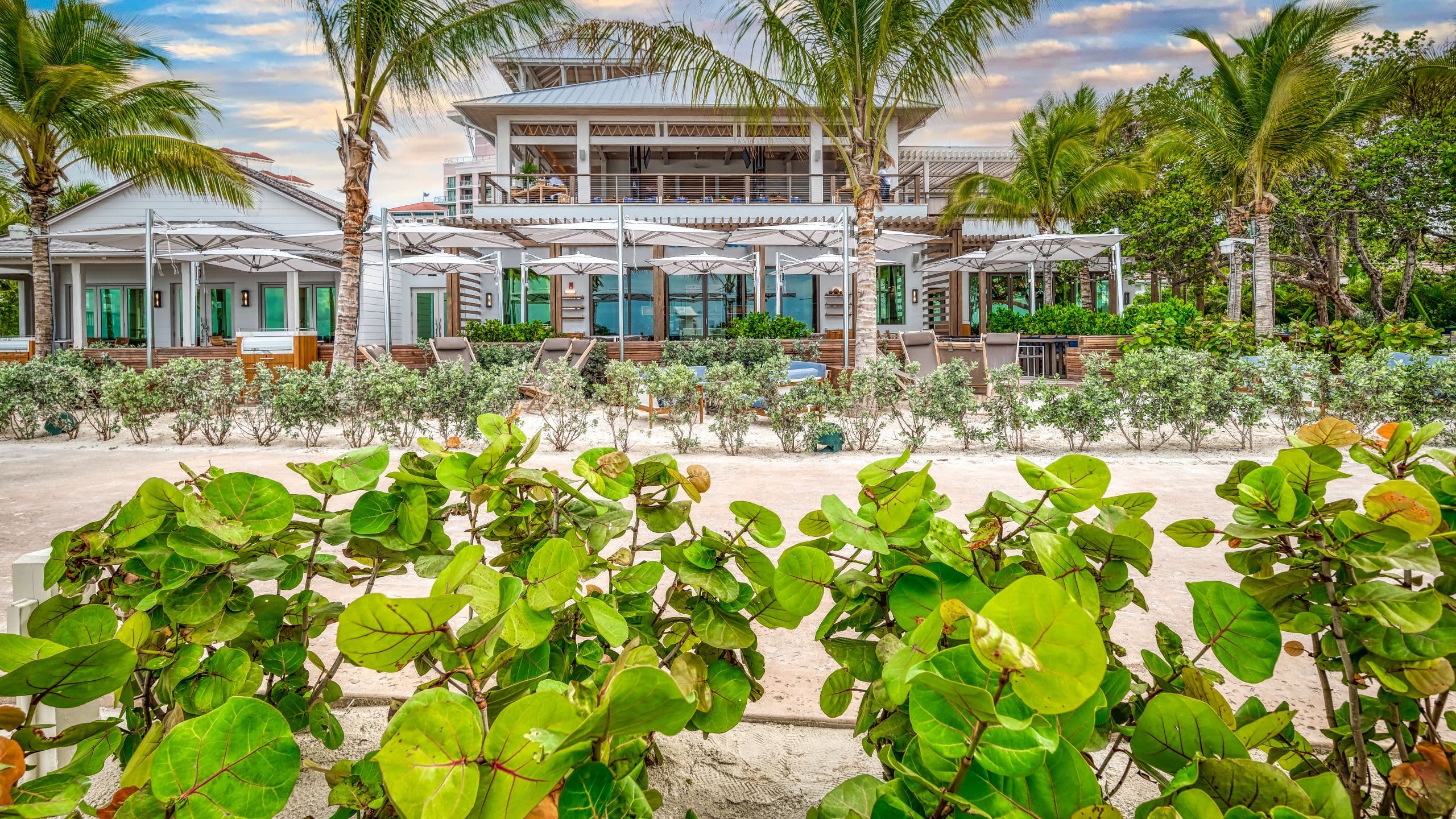 Festive Events at Baha Mar
,
Each day during our festive season, we will have free & paid activities for our guests.
The Current Gallery and Art Center
The Current promotes a strong creative community with exhibitions, workshops, and artist residencies. Take a class in landscape painting or view the collection of more than 2,500 contemporary Bahamian works. All art is available for purchase.
Baha Bay Oceanfront Waterpark
Inspired by the natural beauty of The Bahamas, Baha Bay is designed to perfectly fuse relaxing island chill with exhilarating fun for the entire family. The luxe water park is directly adjacent to Baha Mar and set on 15 lush beachfront acres. With an array of spectacular experiences and tantalizing cuisine, however you like to play in the sun, it awaits you at Baha Bay. Baha Mar resort guests enjoy exclusive and unlimited access to Baha Bay.
Outdoor Activities
Family Activities
Royal Blue™ Golf Course
Designed by Jack Nicklaus himself, the 18-hole "two-in-one" course combines rolling greens on the front nine with rugged terrain on the back for a unique challenge. The "Better Than Your Own" rental program provides the newest clubs from top brands.
Mini Blue
Mini Blue is a professionally inspired 18-hole miniature golf course and the newest addition to Baha Mar's spectacular amenities. Infused with the natural beauty of Nassau, Bahamas, this meandering mini golf course is a terrific option for families, teens, groups and everyone who enjoys a little competitive fun.
The Kitchen
Experience fun and unique baking and cooking challenges, farm-to-table education sessions, special teen competitions, as well as cook and dine activities designed to bring the whole family together. From workshops on local Caribbean delicacies to master classes with world-renowned chefs, The Kitchen offers a culinary experience like no other.
Explorers Kids Club
All aboard! Welcome to the wonderful world of Baha Mar's Explorers Kid's Club. Enjoy fun-filled, exciting, creative and entertaining experiences, guided by our skilled and friendly Explorer Counselors. Kids aged 3-12 will encounter an array of activities, from wildlife visits to games and thrilling adventures—while parents go from 'we' to 'me' time around the resort.
Shopping
Indulge yourself at boutiques for luxury watches, jewelry, beauty, fashion, gifts, art, and home goods by iconic international brands and Bahamian suppliers. Click the website link below to see the Resort interactive Map.
Baha Mar Casino
The largest casino in the Bahamas offers 1,100 of the latest slot machines and more than 100 live tables featuring blackjack, baccarat, craps, roulette, and more. You can also wager and watch from a diverse betting menu of sports.
Cabanas
Indulge in your own cabana at our Nassau beach resort for an extra dose of exclusivity. Book a private space at the beach or one of our six exquisite pools, each with its own distinct Bahamian design and character. Reservations are available online.
Wildlife Experiences at The Sanctuary, Aviary, and Flamingo Cay
Experience Bahamian sea turtles, nurse sharks, stingrays, flamingos, tortoises, macaws and other tropical birds. Participate in our daily flamingo parades at 9:30 am. Hands-on wildlife encounters are available for a fee.
Racquet Club at Baha Mar
With nine courts on three surfaces (hard, clay, and grass), the Racquet Club welcomes tennis and pickleball players of all ages and skill levels. Private instruction is available, and racquets can be rented or purchased in the pro shop.
Non-motorized Water Sports
Make the most of your time in the sparkling waters by borrowing a variety of non-motorized gear, including water hammocks, floats, kayaks, reef boards and stand-up paddleboards.
Discover Bahamas Catamaran Tours
Eager to discover more of The Bahamas while at Baha Mar? Visit the Life Spectacular activities desk on the Casino floor to learn more about the tours, experiences and excursions available.
Café Johnny Canoe
A Bahamian restaurant located on Baha Mar Blvd serving delicious food with a beautiful and delightful ambience to match. Enjoy Bahamian Boils and Bahamian specialties, as well as traditional American style breakfast!!
Twisted Lime Sports Bar & Grill
Enjoy a handcrafted cocktail or an expertly prepared meal at this seaside port. (242) 327-0061
Blue Sail
Known for its Wood Pizza oven, this spectacular beach bar offers outdoor dining overlooking the Sandyport beach and ocean.
John Watling's™ Distillery
Get a taste of traditional Bahamian craftsmanship by touring this rum distillery, located at historic Buena Vista Estate overlooking Nassau Harbor. Shop a wide selection of spirits or sip a signature cocktail at the on-site Red Turtle Tavern.
Junkanoo Beach
Popular with tourists and locals, this casual destination is a prime spot for watching ships enter and leave the harbor. (242) 302-2000
Outdoor Activities
Family Activities
Senor Frog's
Senor Frog's is a great place to have fun for all ages. Offering an array of entertainment from dancing waiters to conga lines.
Christ Church Cathedral
This stunning Gothic church was built in 1841 and descends from the island's oldest congregation.
Balcony House Museum
Built in the late 18th century and believed to be the oldest existing wooden residence in the Bahamas, Balcony House exemplifies colonial architectural. The bright pink building retains many original details and displays artifacts and furniture.
Straw Market
Stroll through this lively open-air market where local craftsmen sell handwoven items, island souvenirs, and other charming goods. (242) 363-2000
Club Bambu
Overlooking the heart of downtown Nassau, this open-air nightclub is a great place to party.
Café Matisse
Dine alfresco at this welcoming Italian restaurant, which features artwork by Matisse.
Queen's Staircase and Fort Fincastle
The 102-foot, 65-step staircase was carved into solid limestone in 1793 and later named in honor of Queen Victoria. It serves as a shortcut to Fort Fincastle, which sits at the highest point in Nassau.
Culture
Outdoor Activities
Queen's Staircase
This 102-foot, 65-step staircase carved into the limestone in 1793 serves as a shortcut to Fort Fincastle.
Culture
Outdoor Activities
Antiquities Monuments & Museums Corporation
Visit Bahamian landmarks, film fests, concerts, and other more through this group focusing on preserving the history of the island. (242) 323-1925
Green Parrot Bar & Grill
Listen to live music while enjoying Bahamian beers and creative cocktails.
Paradise Island
Formerly an expansive private estate, this island offers golf courses, water parks, a lighthouse, and other attractions.
Day Trips
Outdoor Activities
Bahamas Craft Centre
This one-of-a-kind market offers handmade items from island artists, which includes straw baskets, steel drums, and Junkanoo crafts.
Bahama Hand Prints
Browse unique island fashions at this chic boutique, featuring hand-printed silkscreened fabrics created by local artists.
Old Fort Bay Town Centre
Enjoy luxury Retail, shopping, local restaurants and more (242) 362-4177
Blue Lagoon Island
Explore this lush private island- a popular stopover- just three miles from Nassau.
Pearl Island
This private island offers reef snorkeling, water skiing, and other aquatic adventures, as well as white sandy beaches to get away from it all.
Sandy Toes Rose Island
Escape to this private beach oasis welcoming both active vacationers and sunbathers.
Harbour Island
Dive, fish, or swim the day away on this island, which features more than three miles of pink-sand beaches.
Stuart Cove's Dive Bahamas
Swim through natural reefs, explore shipwrecks, and swim with sharks on an underwater tour.
Events & Attractions
Our luxury, family-friendly resort hotel offers plenty to do during your beachfront Bahamas getaway. At the resort, find fun and relaxation when you experience our on-site waterpark, eight exquisite pools, golf and tennis facilities, 15 acres of lush beachfront, water sports, casino and spa. Explore area attractions near our Nassau hotel, including visiting 18th-century architecture, meeting local artisans or taking a day trip to a secluded island rich in history, culture and natural wonders. Create memories of a lifetime at our Bahamas resort.