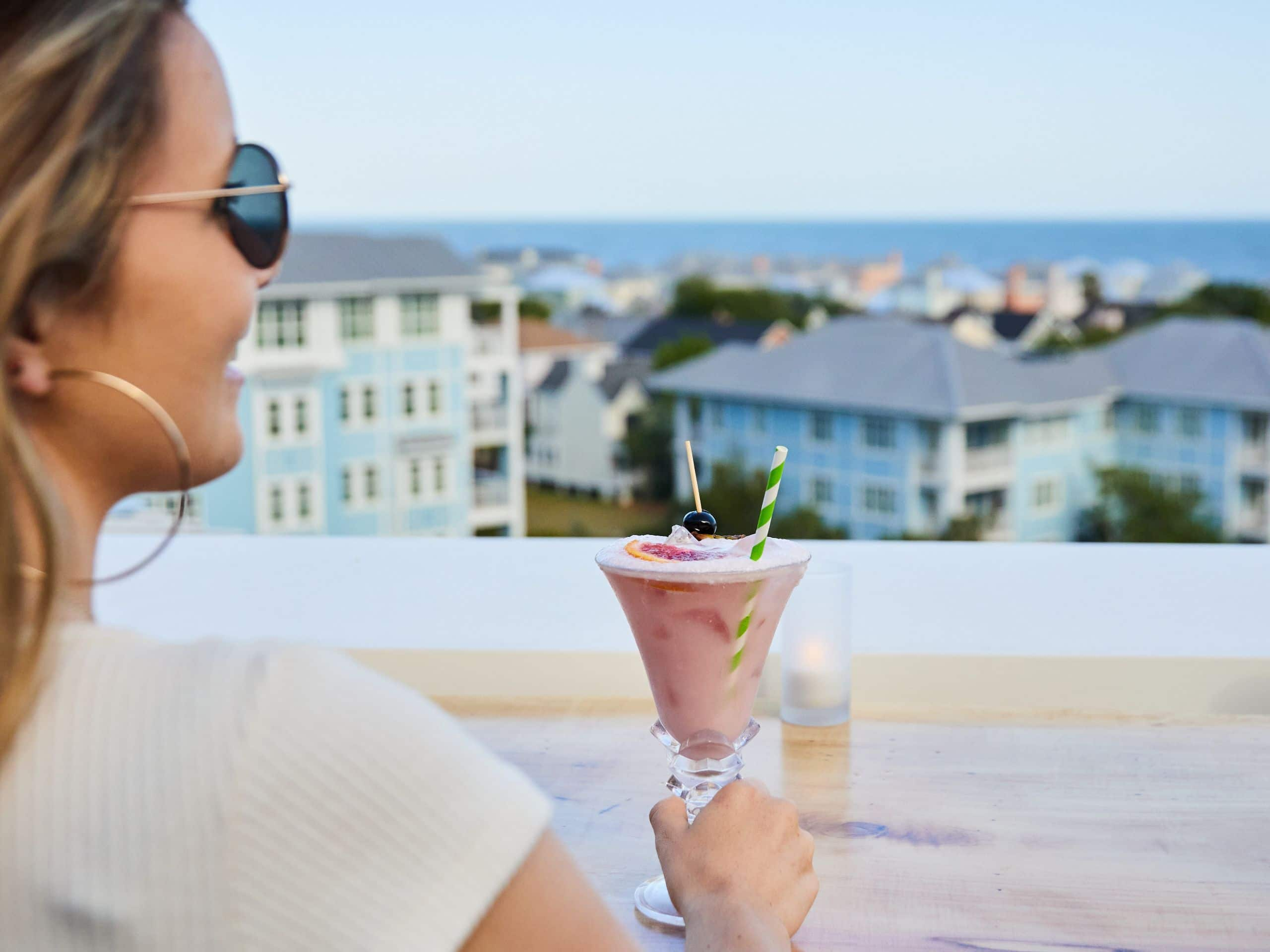 The Nest Rooftop Bar
The Nest cultivates a cocktail culture rooted in trendsetting menus that feature local craft beers, buzz-worthy cocktails, and Lowcountry small plates. Perched atop the Sweetgrass Inn, star mixologists raise the bar with bold beverages—like our own 7 Mile Pilsner custom label and the Birds Nest Gimlet—that have turned The Nest into a local hot spot, and a tourist favorite.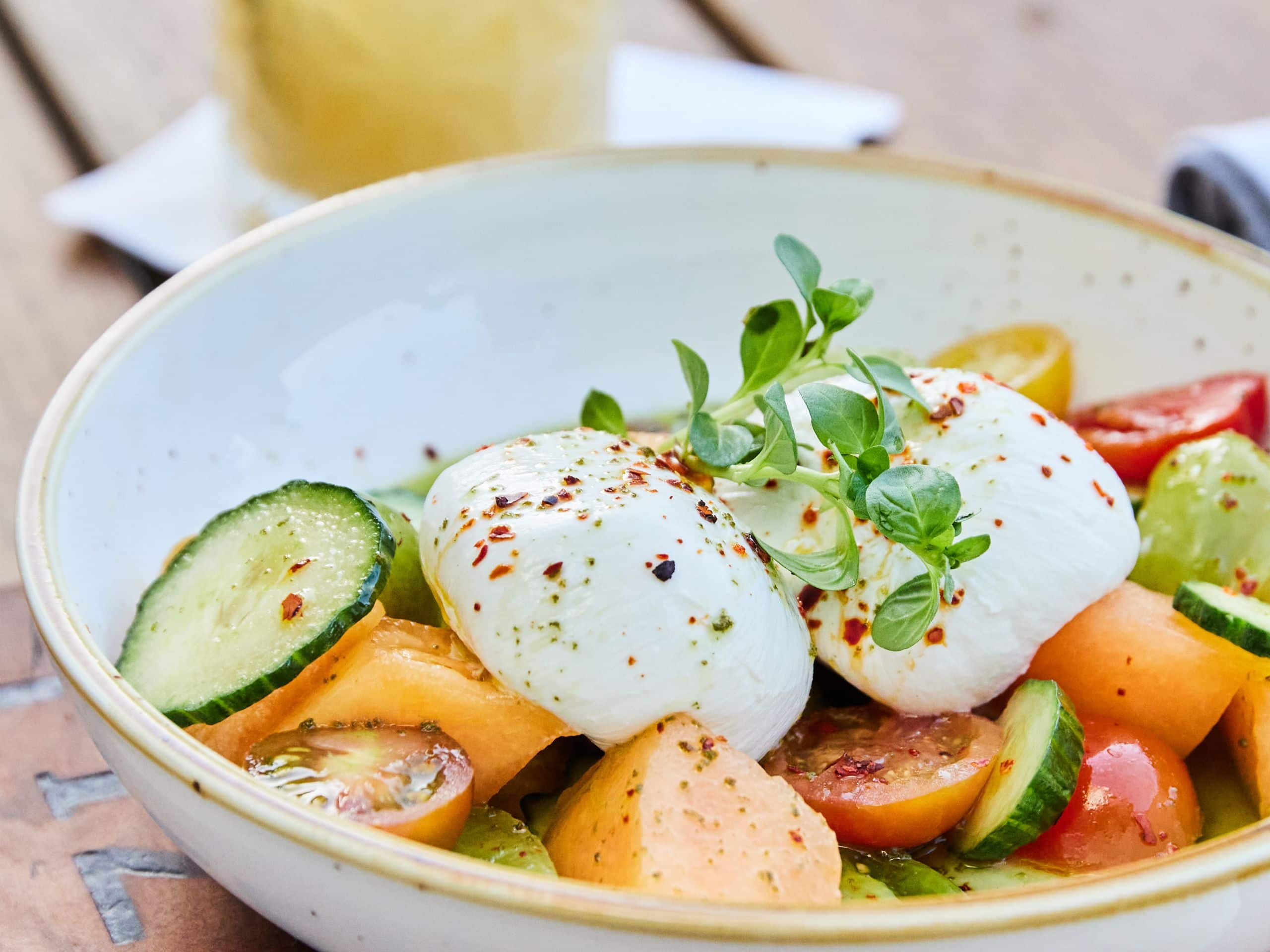 Coastal Crust
A destination for the whole family, enjoy Neapolitan-style pizza and local pasta dishes sure to please. Known for its creative yet classic interpretation of Italian preparation, the pizzeria's dough and crushed tomato sauce are made-from-scratch, giving that fresh and authentic taste to every bite. Local beers, spirits and desserts round out Coastal Crust's appeal.
Huey's on the Links Course
After a day on the course or enjoying the grounds, golfers and other resort guests can tuck into a casual lunch or small bites with a specialty cocktail at the bar. Huey's delivers a relaxed environment within the luxurious Links Clubhouse, spectacular views of the golf course, and a crowd-pleasing menu complete with subtle nods to the unique Isle of Palms history.
Duney's Ice Cream Shop
One thing all generations have in common is fond memories of warm days spent licking drippy, sweet ice cream. At Duney's, tradition is cherished. Located on the boardwalk, this hard scoop ice cream shop serves up dips of yummy flavors, homemade sauces, and colorful toppings in cups or cones. A stop or two at Duney's is a must-do for a true Wild Dunes Resort experience. Open Spring & Summer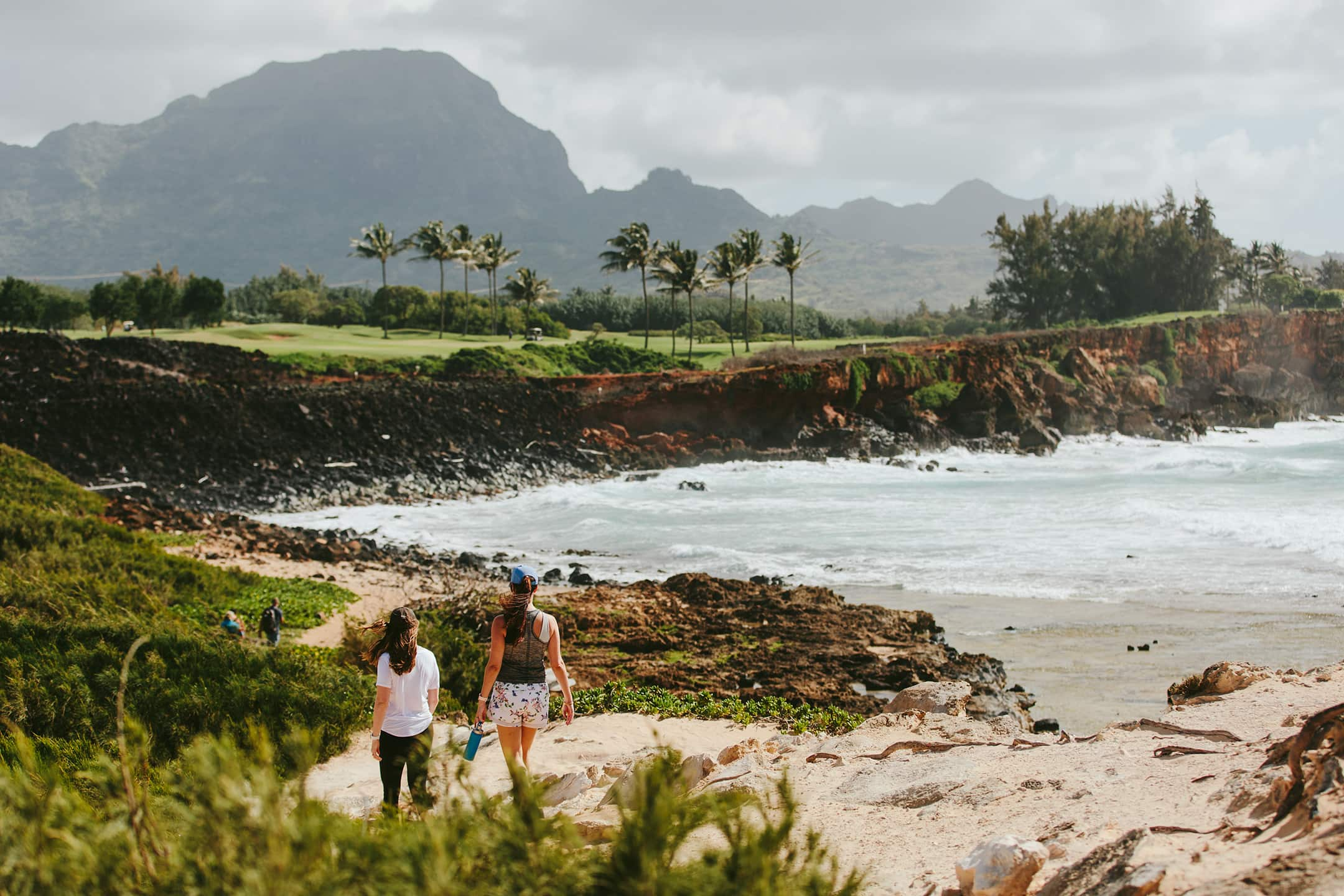 Tacos & Tequila Airstream
Paying homage to the simple yet complex flavors of the revered street taco, this iconic Airstream trailer is parked at Wild Dunes Resort to appease your cravings for authentic Mexican street fare.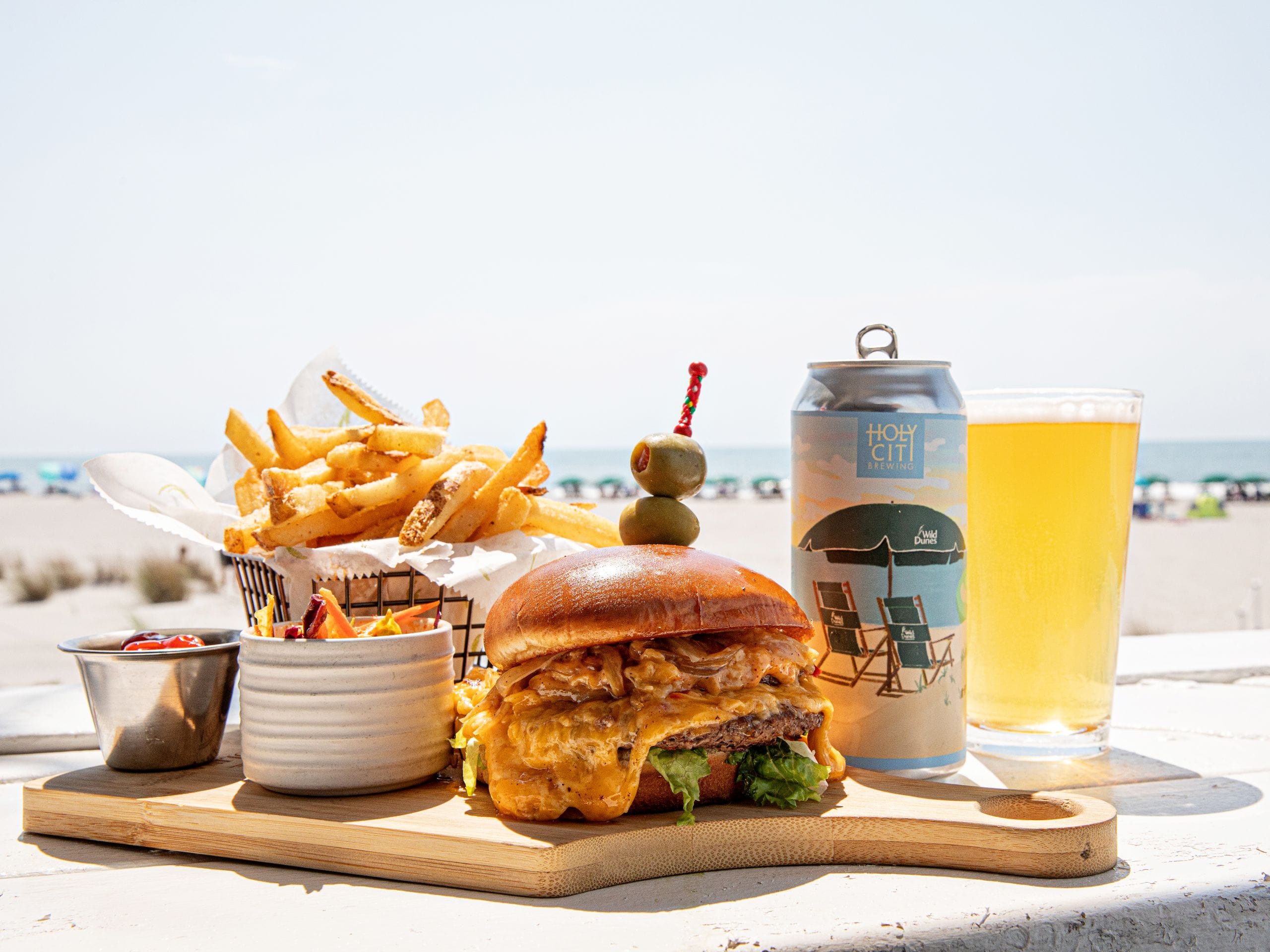 Beachside Burgers & Bar
When you're craving a thick and juicy burger oceanfront, head to the Grand Pavilion located at the end of the boardwalk. Experience the Wild Dunes signature 7 Mile Burger made to order, and wash it down with our exclusive ice-cold, locally created 7 Mile Pilsner. Soak in the ocean views, and in the moment, it'll feel just like heaven on Earth. Open Spring & Summer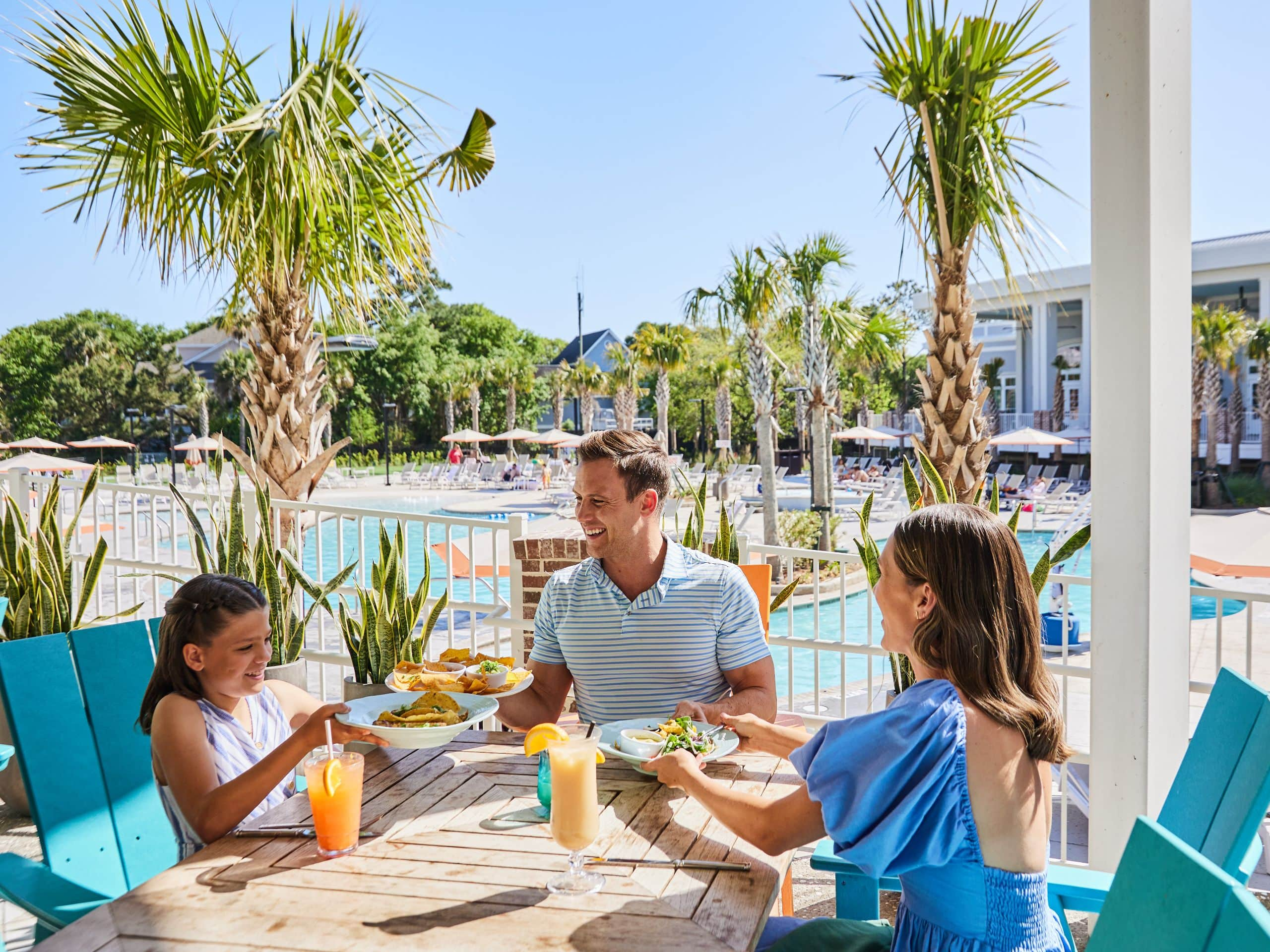 Laughing Gull Restaurant & Bar
A vibrant and lively atmosphere featuring Caribbean-infused cuisine, Laughing Gull is your poolside escape to an island paradise. Favored by guests and frequented by the locals, kick back and enjoy delicious poolside bites alongside curated frozen drinks and Caribbean rum-based libations with your friends and family.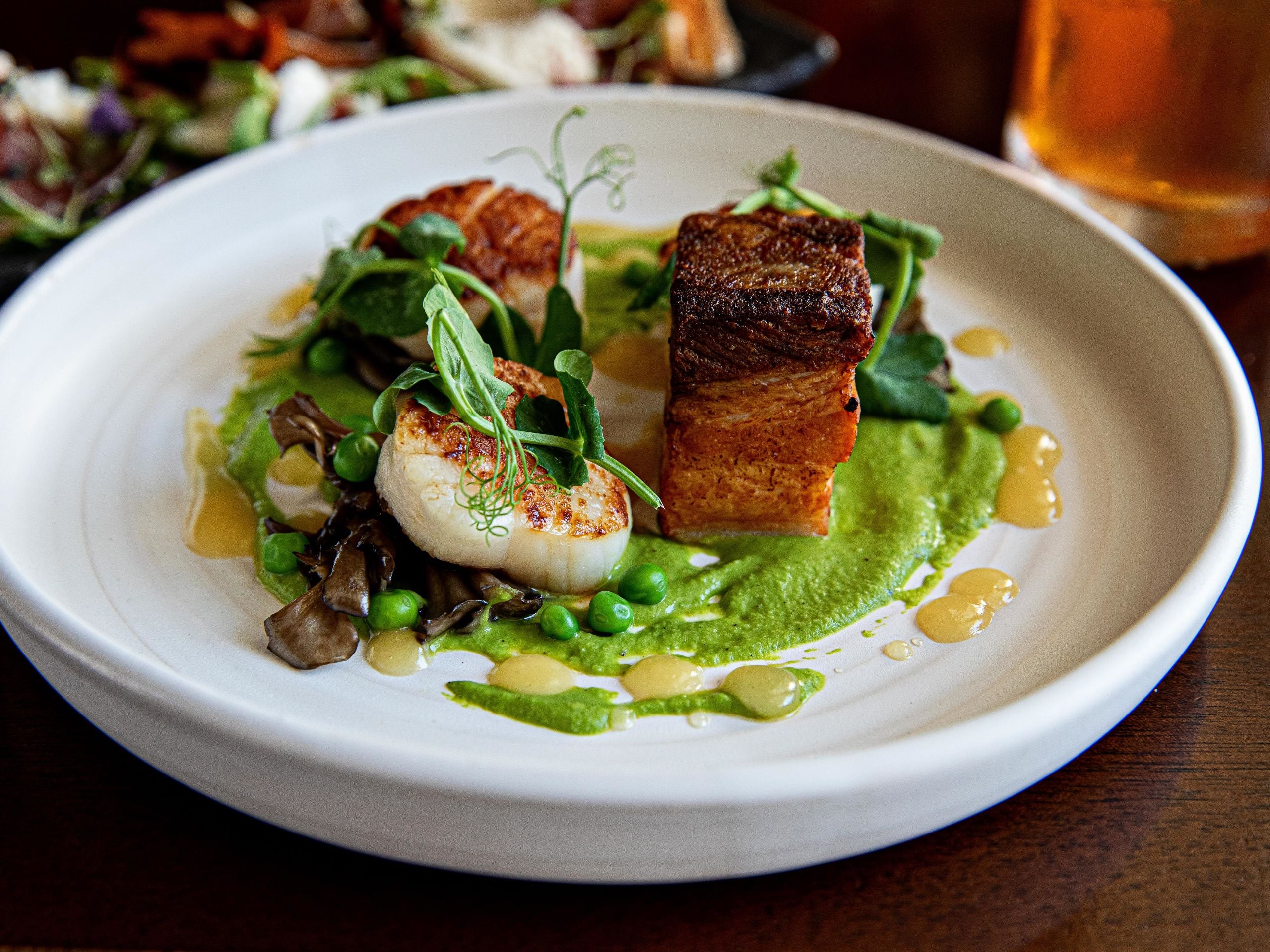 Coastal Provisions
From casual to formal, Coastal Provisions caters to those with both a Lowcountry palate and a penchant for sophistication. Blending farm-to-fork with sea-to-spoon, this oceanside gem serves up dishes starring sustainable seafood, aged chops, and fresh vegetables. And for the perfect match made at mealtime, fill your glass with a signature cocktail or craft beer. Our chef and culinary team lead the evolution of Southern Coastal Cuisine and accompaniments, which can be experienced in the dining room, lounge, or on the Terrace.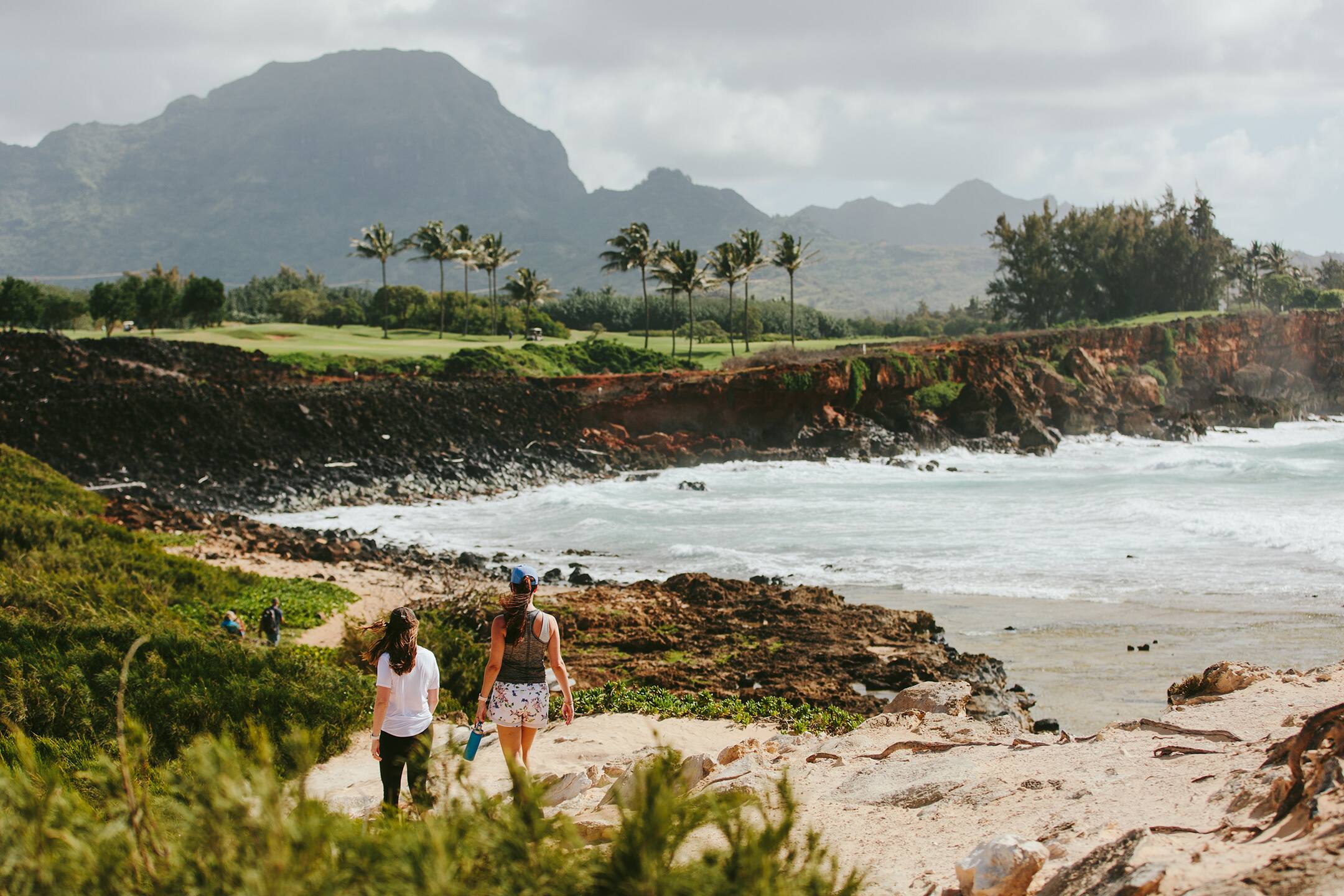 Oystercatcher Restaurant & Bar
A comfortable lobby bar and patio serving an array of globally inspired small plates and shareable dishes is the perfect addition to your day at the resort. The impressive culinary team has crafted a sustainable seafood-focused, fusion menu, accompanied by a selection of signature cocktails. Enjoy bar and lounge seating while savoring the vibrant flavors.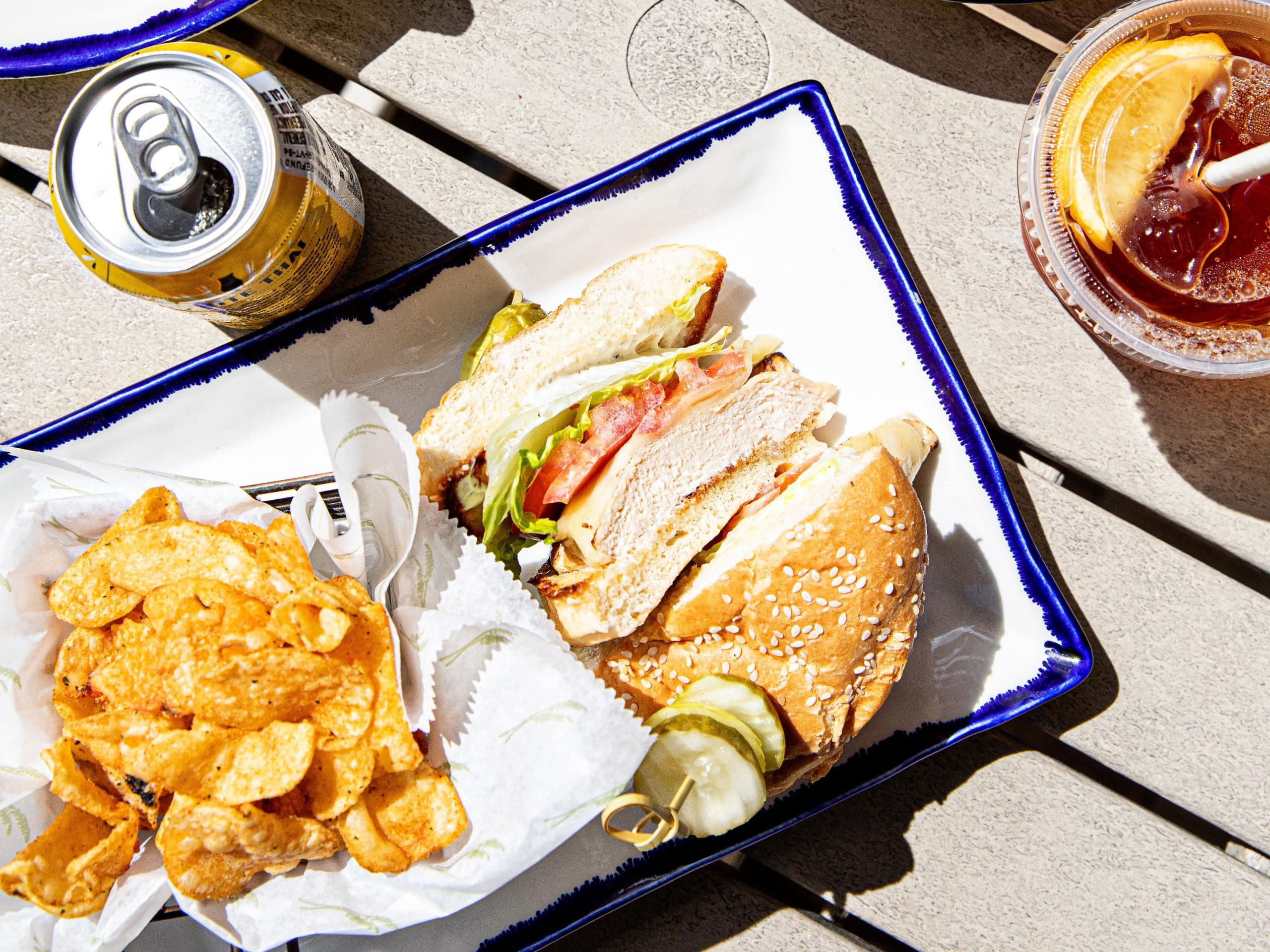 Woody's Eatery
Temptingly wedged between the Swim Center, Harbor Golf Course Pro Shop, and the Tennis Center, this fast-casual restaurant is situated near the original location of Isle of Palms Airport. Inspired by its storied past, and serving up comfort foods like all-day breakfast, hot and cold sandwiches, and a variety of beers and cocktails to go or dine in, Woody's is a convenient pit stop on the way to your next activity.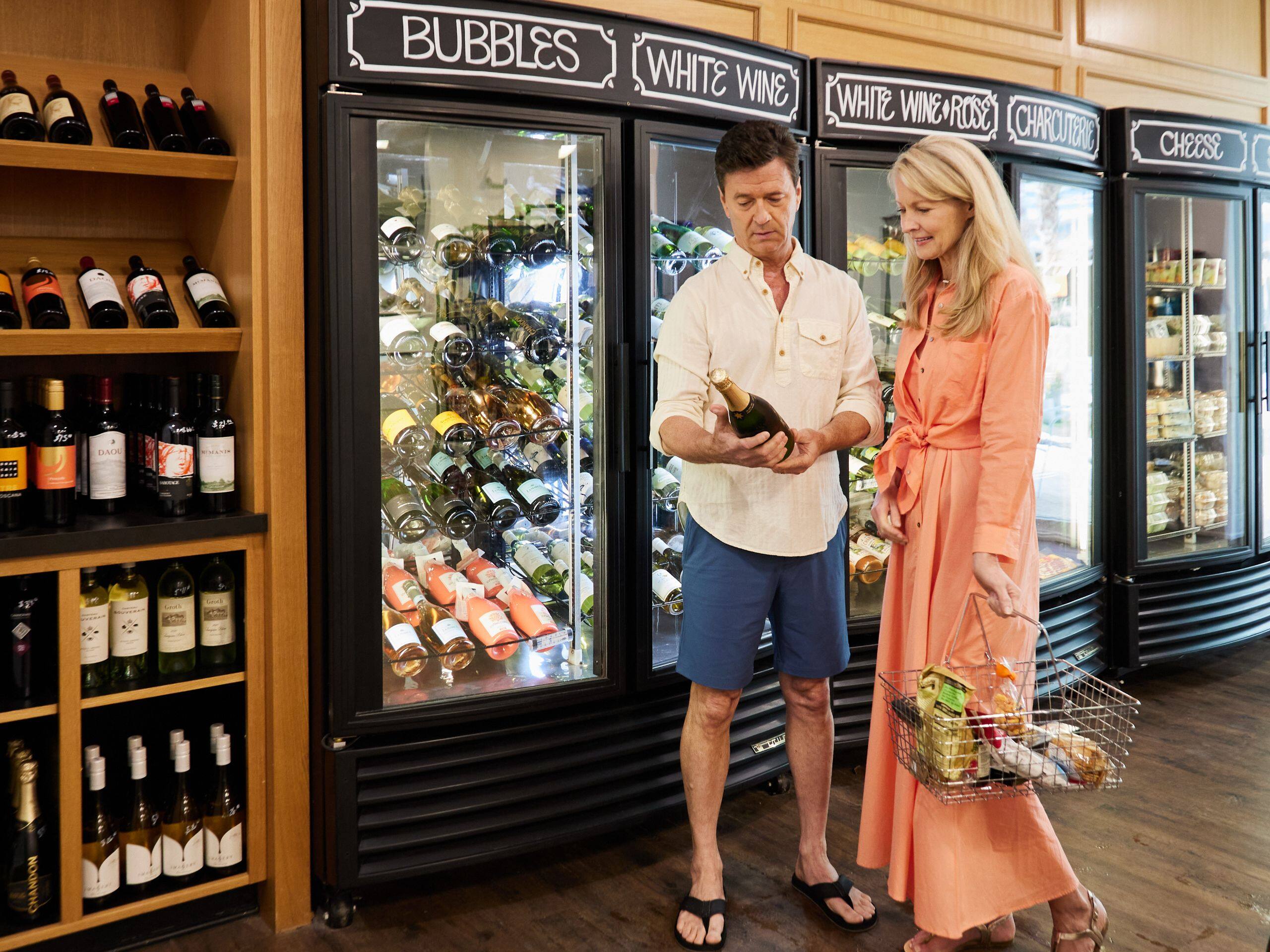 Hudson's Market & Café
Nestled in the heart of Wild Dunes, Hudson's is a locally inspired neighborhood marketplace and social hub featuring a curated collection of craft coffees, gourmet grab-and-go items, and locally sourced market provisions. From specialty sandwiches, wine, and craft beer to locally made gifts and market goods, experience a taste of our locale courtesy of the locals that know it best.
Sweet Shoppe
Reminisce and indulge in sweet nostalgia with classic candies from your childhood that your children—and even their kids—can now enjoy with you. Stocked with vintage candies, retro bulk favorites and creative confections, the Sweet Shoppe dazzles with giant lollipops, candy necklaces, taffy, chews, and more to satisfy your hankering for sweets. Open Spring & Summer