celebrate in style
Thompson Palm Springs is the perfect place for culture shifters to make a splash. Whether you're hosting an affair in one of our unique event venues, in our expansive restaurant and lounge space or poolside, the hotel's iconic location on Palm Springs' Palm Canyon Drive makes it an ideal destination for celebrations of all types. Drawing both culture shifters and culture seekers, Thompson Palm Springs plays host to local art and fashion, parties and pop-up events. Whether a monumental birthday, nuptials or gathering of the minds, the hotel's expansive meeting and event space meets your unique needs and lets you become part of the storied and dynamic neighborhood.
Total Sleeping Rooms168
Largest Space575 sq m
event spaces
San Jacinto Ballroom
575 sq m/ 600 Person Max Capacity
This modern gathering hub is designed to host elegant and memorable events, from company retreats to weddings and celebrations accommodating multiple seating configurations. Floor-to-ceiling windows bathe the room with natural light.
San Jacinto 3
278 sq m/ 300 Person Max Capacity
San Jacinto 3 lets you host a mid-size wedding celebration for up to 300 guests and is also ideal for sophisticated cocktail receptions or banquet dinners.
San Jacinto 2
148 sq m/ 150 Person Max Capacity
San Jacinto 2 is a flexible venue that will fit up to 150 attendees—ideal for receptions, community-focused and red-carpet Palm Springs social events.
San Jacinto 1
148 sq m/ 150 Person Max Capacity
San Jacinto 1 is a uniquely curated meeting space that mirrors the modern ethos of the hotel's public areas and is tailored specifically for the occasion.
Las Palmas
102 sq m/ 120 Person Max Capacity
This uniquely curated studio space can accommodate up to 120 guests and be tailored specifically for any occasion. The terrace is perfect for outdoor breaks.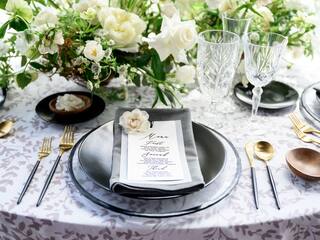 Catering
Let our culinary team prepare a menu that brings your vision to life. From reception stations to passed hors d'oeuvres and late-night bites, each dish is thoughtfully prepared with locally sourced ingredients.