Denver
Elevated Play In a Modern-Day Urban Chalet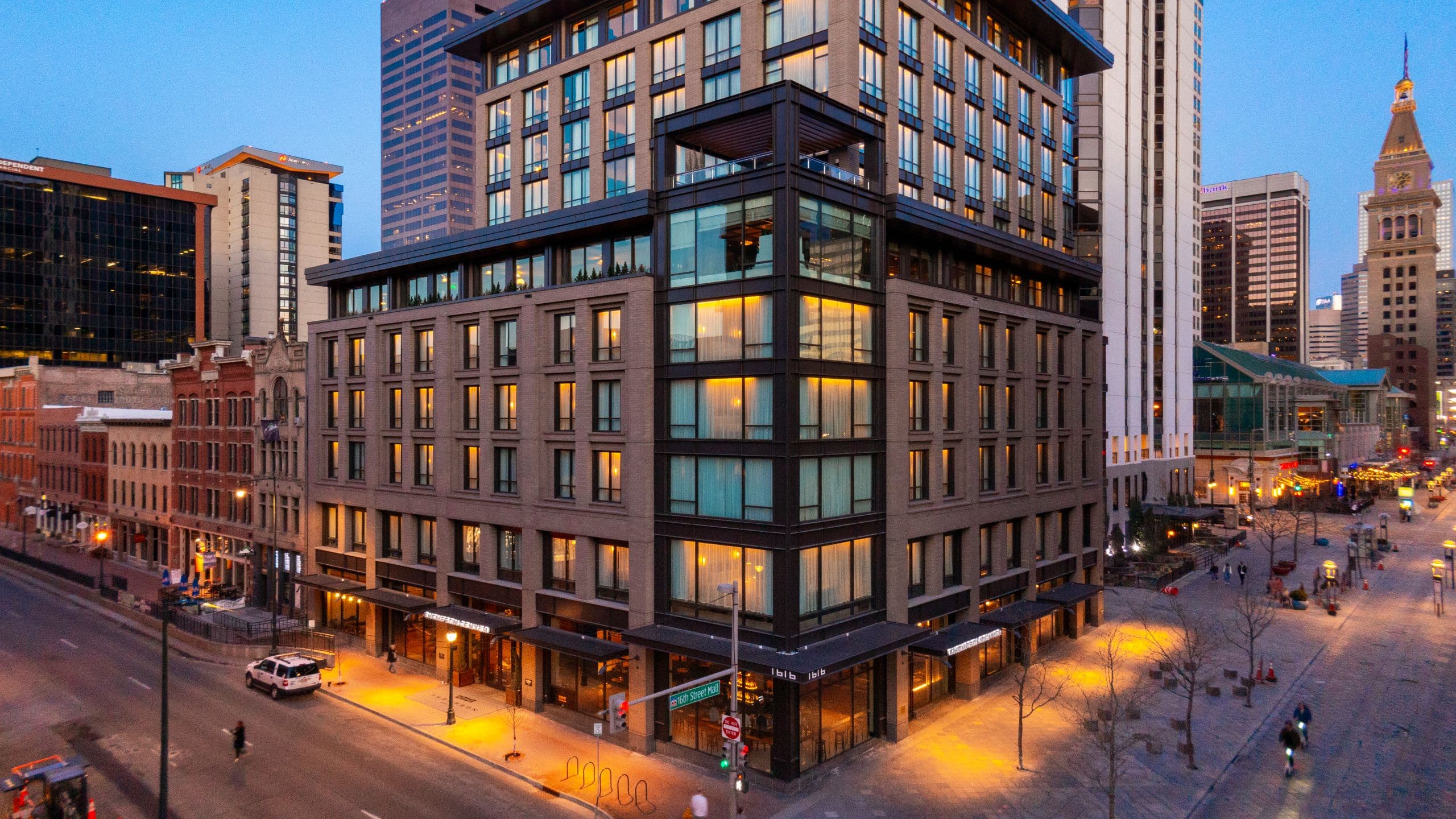 Our downtown Denver boutique hotel welcomes locals and globetrotters alike to indulge in the best the Mile High City offers. Located in the heart of vibrant LoDo — the city's historic Lower Downtown neighborhood and near the RiNo District, Thompson Denver is an easy walk to historic Union Station, Larimer Square and the buzzy bars and restaurants of the Dairy Block. Inside our luxury hotel, find sophisticated meeting facilities and event venues, celebrated French cuisine at Chez Maggy, and creative cocktails at our 6th-floor lounge featuring stunning views of the city and mountains beyond. This central Denver hub is a place that'll keep you coming back for more.
take a peek inside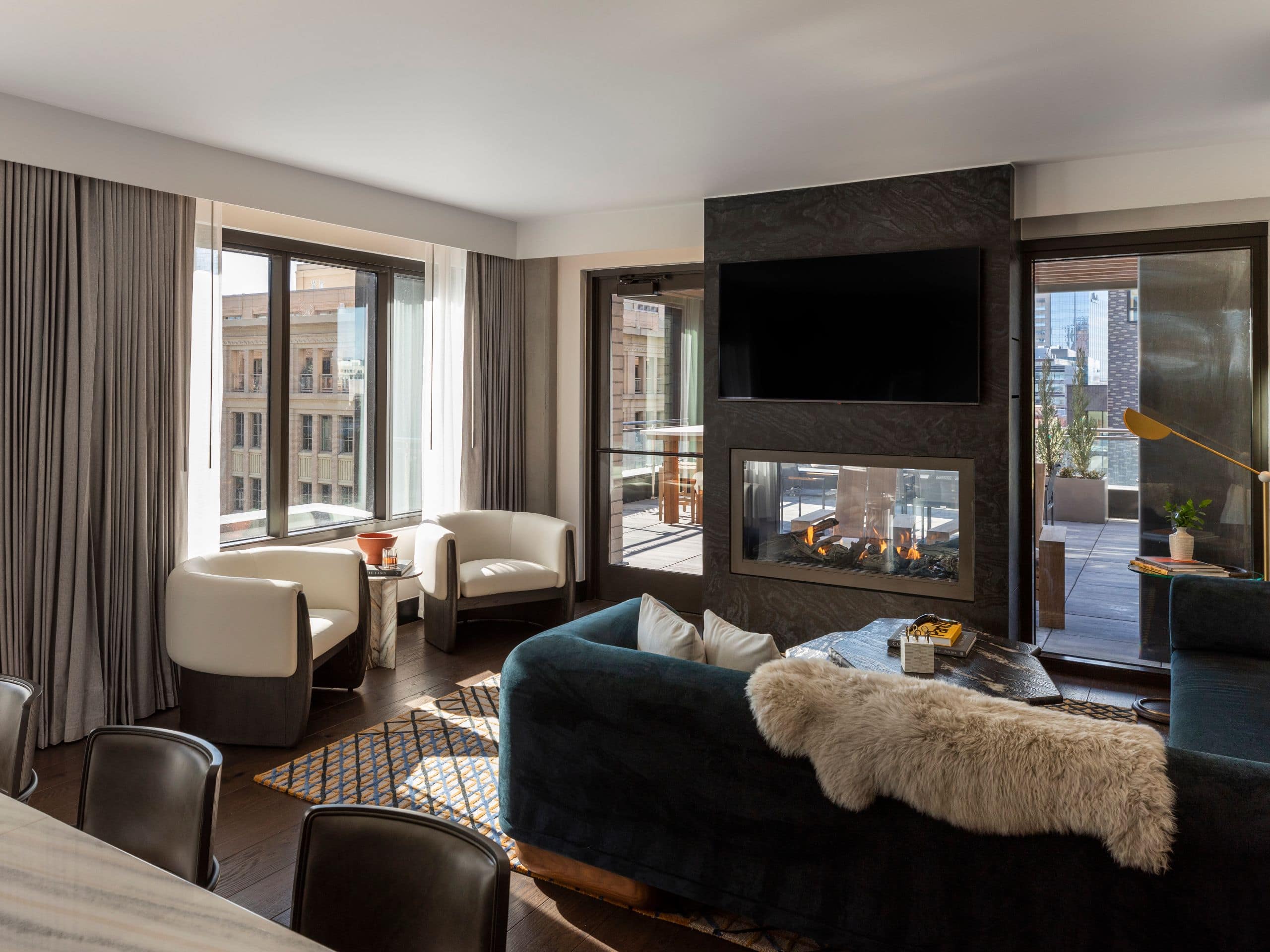 Suite Life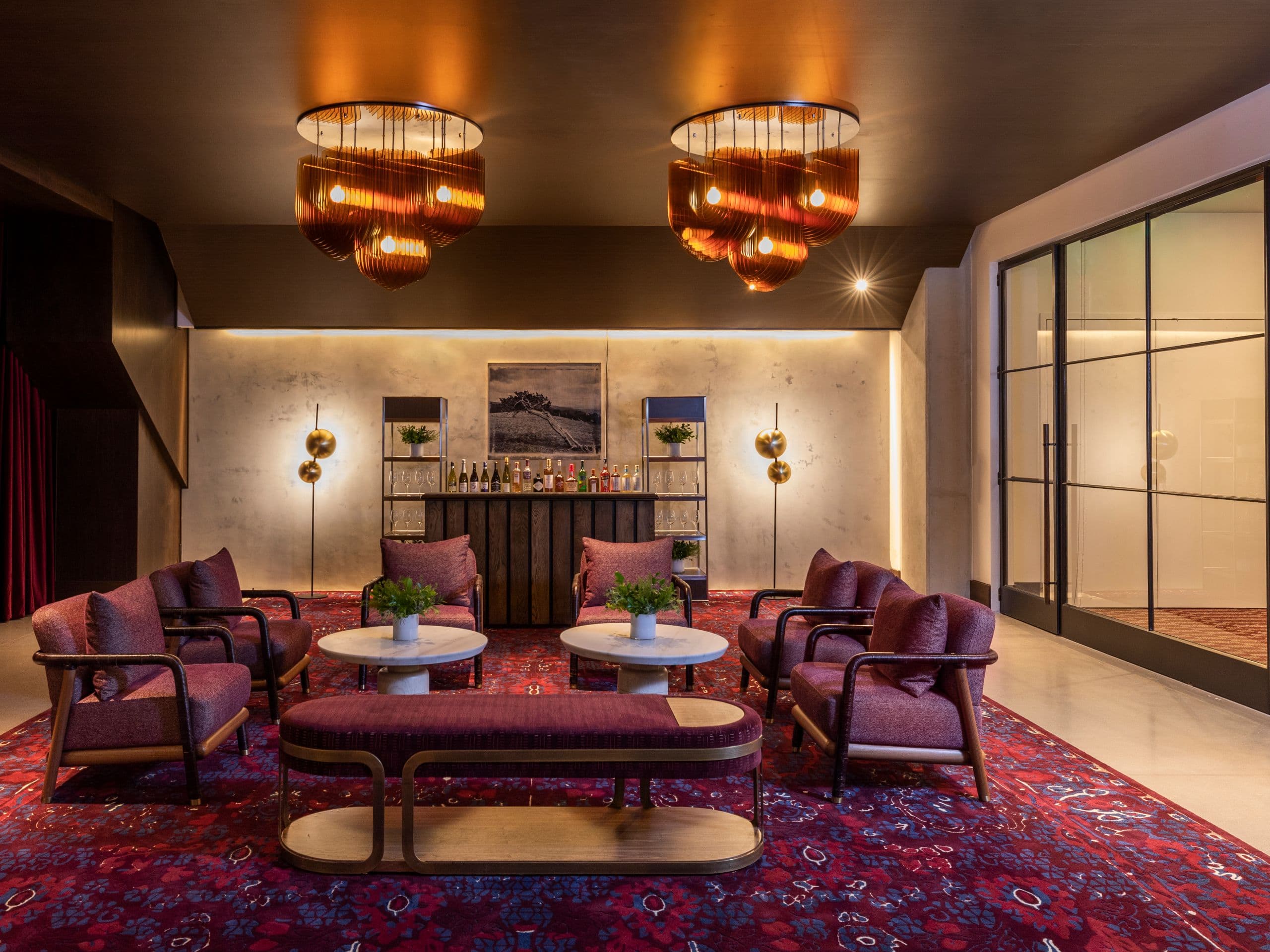 Meeting & Event Venues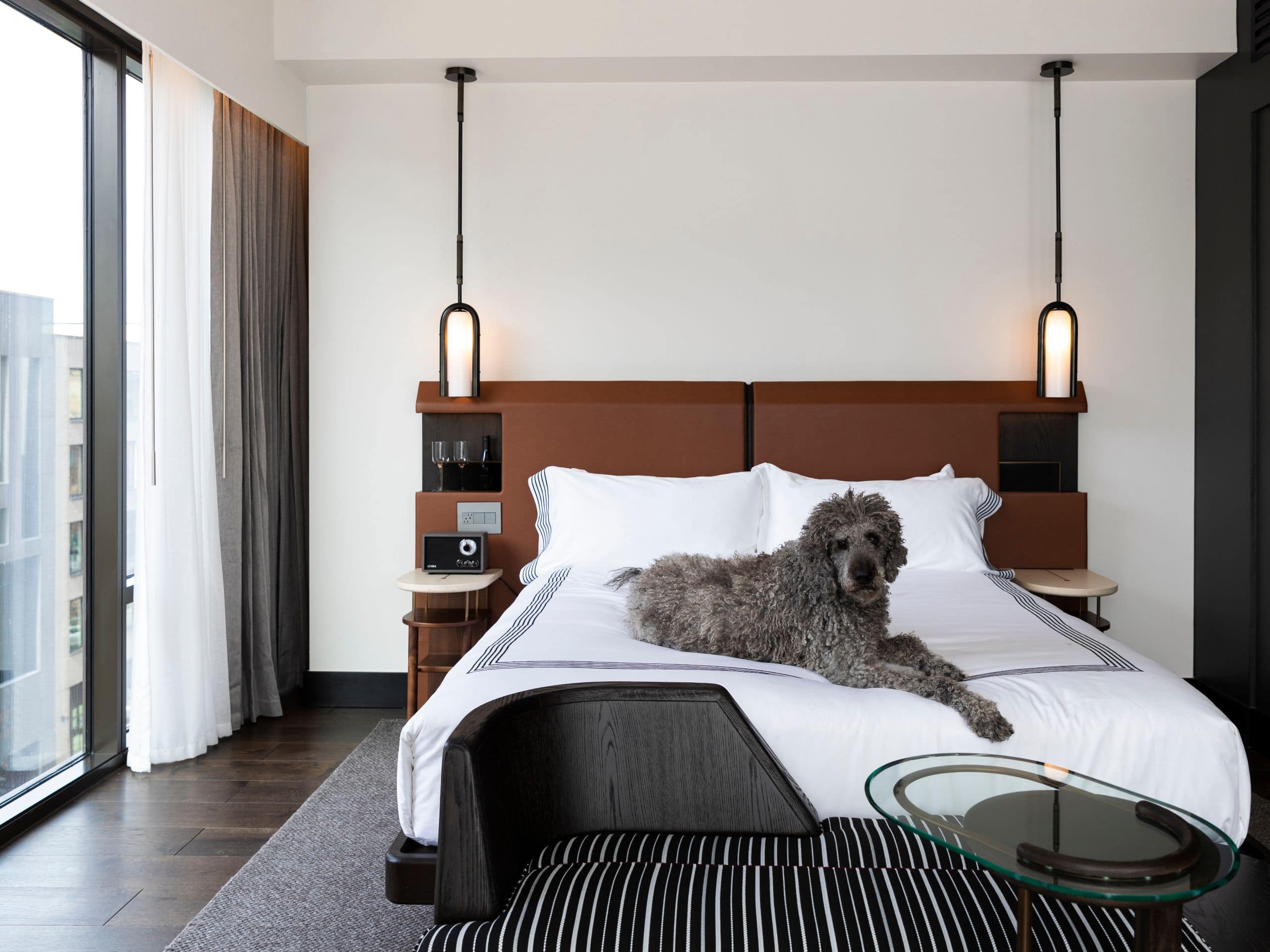 Pets Welcome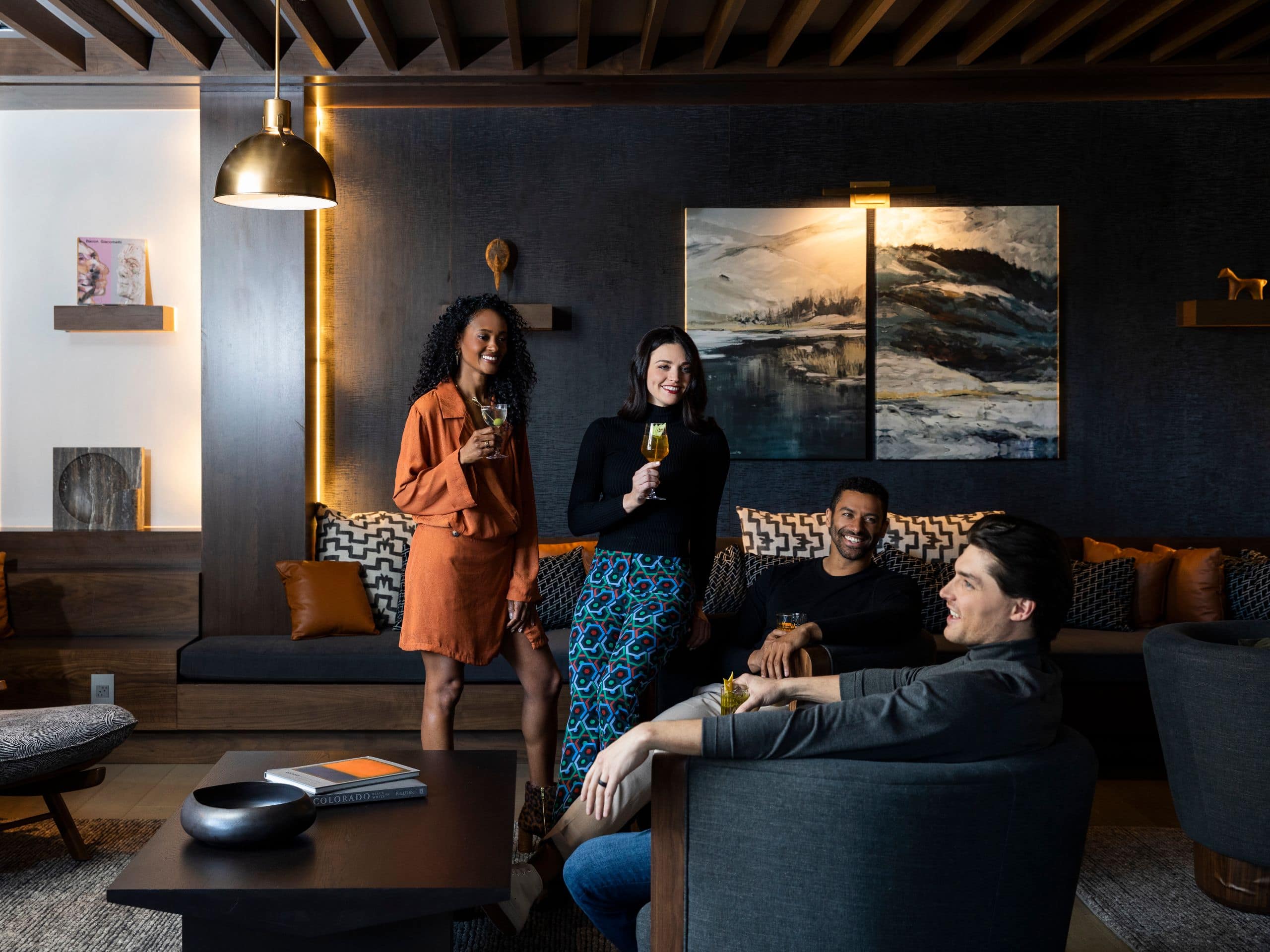 Weekly Wellbeing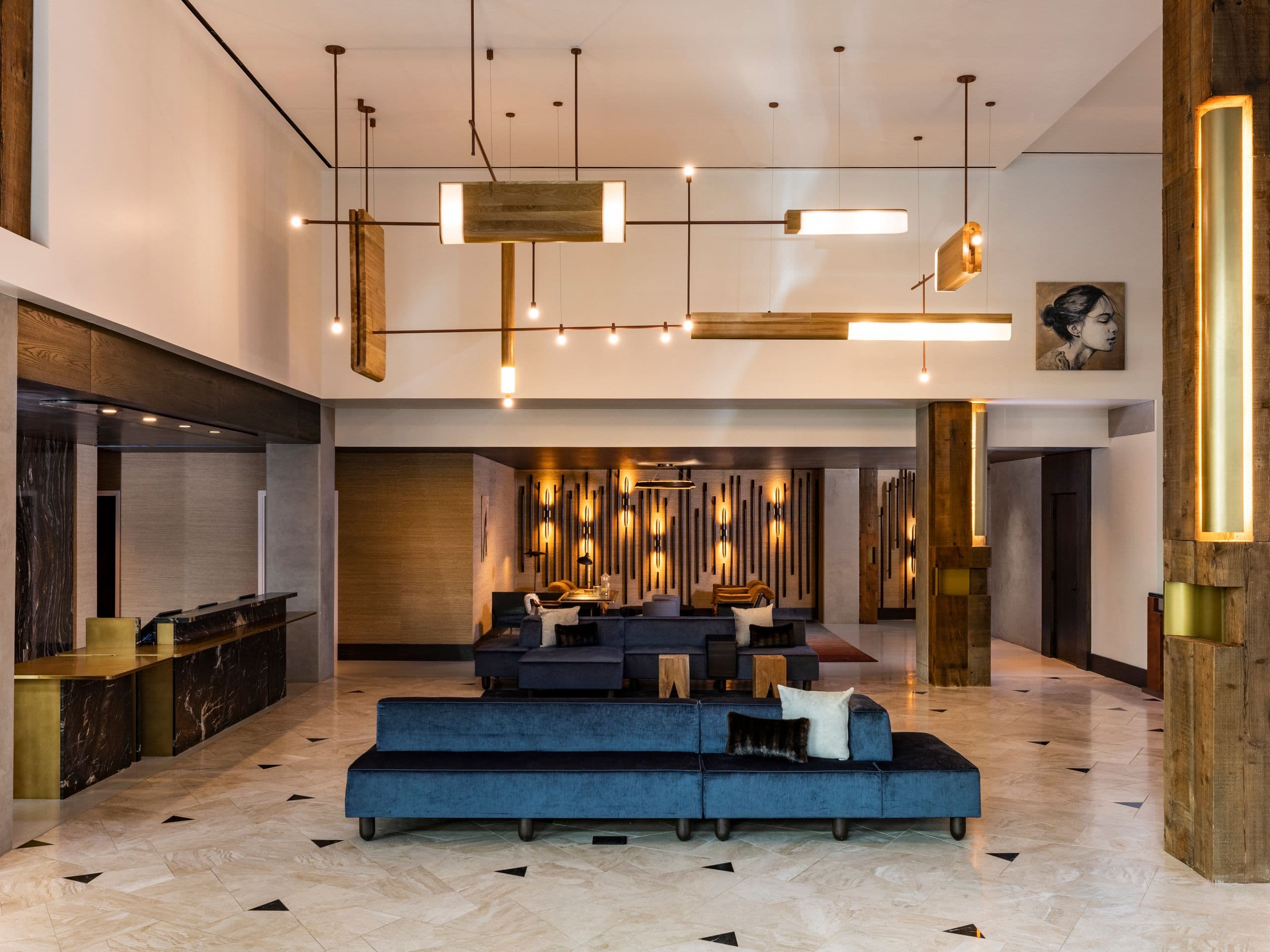 Virtual Tour
dine with us
Chez Maggy
Michelin starred chef Ludo Lefebvre brings his culinary magic to Chez Maggy - where French brasserie meets Mile High style. An homage to his Denver family, chef Lefebvre leans into his roots and heritage to create a unique approach to classic French cuisine using elements and ingredients native to Colorado.
website

Opens in new tab or window.
Reynard Social
Reynard Social is a lively lounge overlooking the Rocky Mountains, 16th Street Mall and the Denver skyline in the LoDo neighborhood. The name, Reynard, is a nod to the character of Reynard the Fox - the beloved trickster of European folklore whose mischievous nature and ingenious schemes never fail to topple the vain, the pompous and the crooked. He's a ne'er do well, a good-time fellow, a prankster, and an aristocrat. And, no matter how much hot water he gets himself into, he always lands on the side of the downtrodden. His story has been shared for centuries and endure to this day in many modern retellings. The experience and offerings celebrate the playfulness in all of us.
website

Opens in new tab or window.
Duel Coffee
Legendary Coffee, Pastry & Morning-Starters The Legend - August 24, 1877 . A wild picnic is in progress on the banks of the South Platte River in what is now Commons Park. Notorious LoDo brothel owner, Mattie Silks is among the party crowd. She is with Corteze Thomson, a handsome, fleet-footed gambler. After a long high-spirited afternoon, Silks notices a business rival, Kate Fulton, displaying an extreme amount of affection towards Corteze. Words are exchanged and threats are made. Neither woman backs down. A duel is suggested and agreed to. Pistols are produced. In classic dueling fashion, the two women step off the required paces, turn and fire. In the twilight, a cry is heard. Everyone rushes forward through the billowing gun smoke to see which lady is still standing. To the crowd's surprise, both women are still on their feet. Corteze, however, writhes on the ground with a bullet in his neck.
website

Opens in new tab or window.
rooms & suites
Urban sophistication intersects with casual mountain style from the American West at Thompson Denver's 216-room luxury boutique hotel. With interiors created by the internationally acclaimed, award-winning design firm Parts + Labor, the natural palette and textures of our guest rooms and suites infuse the spaces with warmth and tranquility.
VIEW ROOMS & SUITES
Accessibility at Our Hotel
We are committed to providing equal access and opportunity for individuals with disabilities. The features also make this hotel more accessible for older individuals with changing abilities to ensure a seamless experience. Our overall goal is to improve usability throughout the hotel for all guests.
upcoming events
Find Your Inner Rocker
Join us in The Library at Reynard Social every Wednesday for everything you need to bring out the rocker inside you. Over the course of an evening, you'll have the chance to g...
Bitchin' Stitchin'
Every Friday, join the sewing circle as a local embroidery expert will lead you through a delightfully-irreverent, hand-stitched cuss-word of your choosing: the perfect access...
Tincture Thursday
An exciting alternative to conventional, "mainstream" remedies, the science of plant medicine represents the next frontier in health and wellness research. Join Mamie Trotter ...
in the neighborhood
4. RiNo (River North) Art District