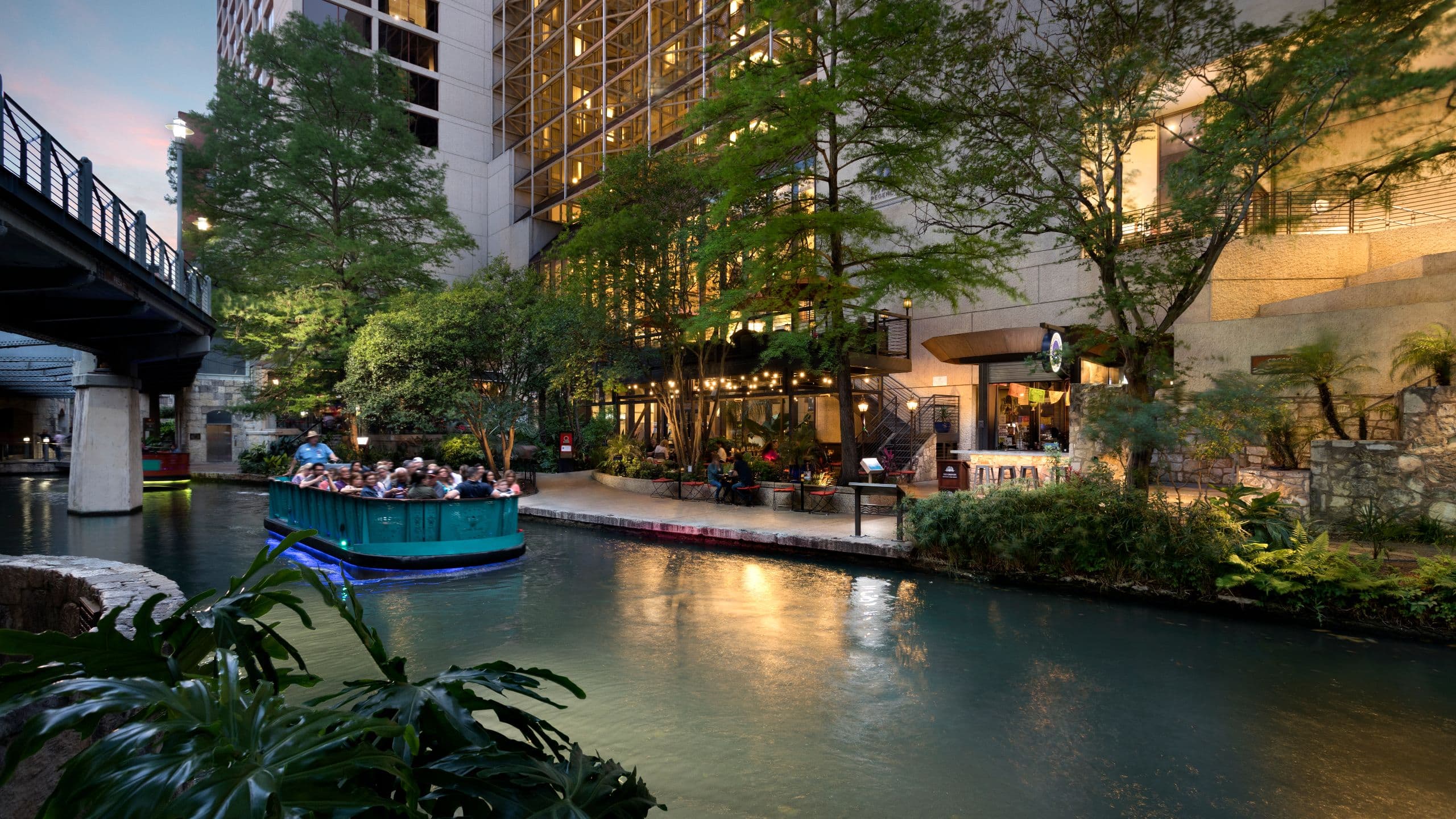 Environmental Sustainability
Overview
Hyatt Regency San Antonio recognizes the significance of environmental sustainability and its impact on the hospitality industry. The hotel is committed to implementing eco-friendly practices, reducing its carbon footprint, and promoting sustainable tourism. By prioritizing sustainability, the hotel enhances guest experiences, attracts socially responsible consumers, and supports the local community.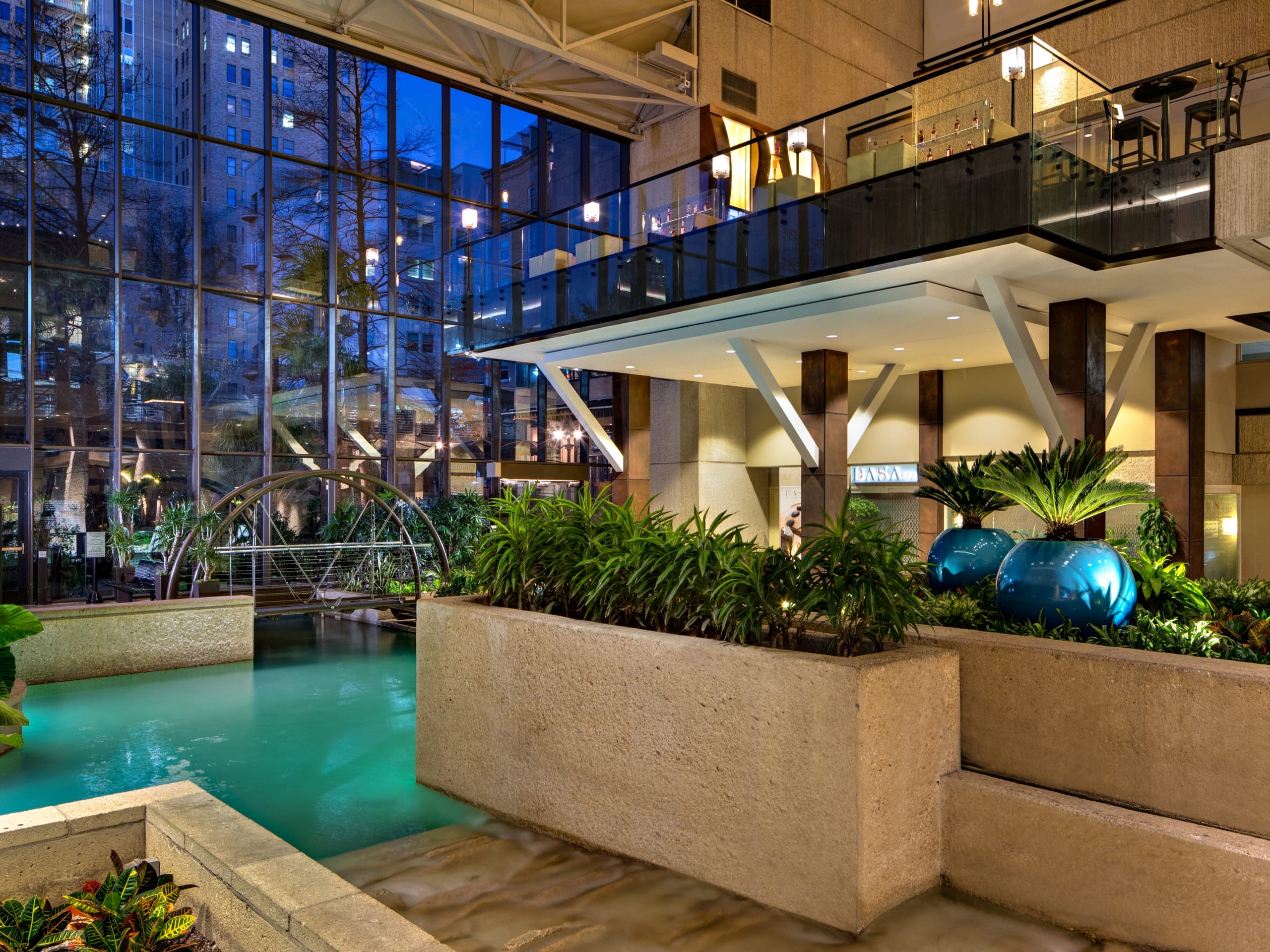 Carbon Emission and Water
Our daily operational reports are used to effectively schedule heating and cooling needs.
Through our Conserve program, we change linens every third day unless requested otherwise, and guests may choose to hang and reuse towels.
Offering weather appropriate outdoor event space to reduce energy usage.
TVs and lights in guest rooms are kept off until guest checks in.
Waste and Circularity
Straws made of biodegradable corn husks are used in place of plastic.
Water stations are complimentary in general sessions and water carafes are the default offering for breakouts and meals in event spaces.
Mobile Entry is available through the World of Hyatt app to eliminate the number of plastic keycards handed out.
Supporting digital signage and offering Hyatt Apps to help enable a paperless meeting.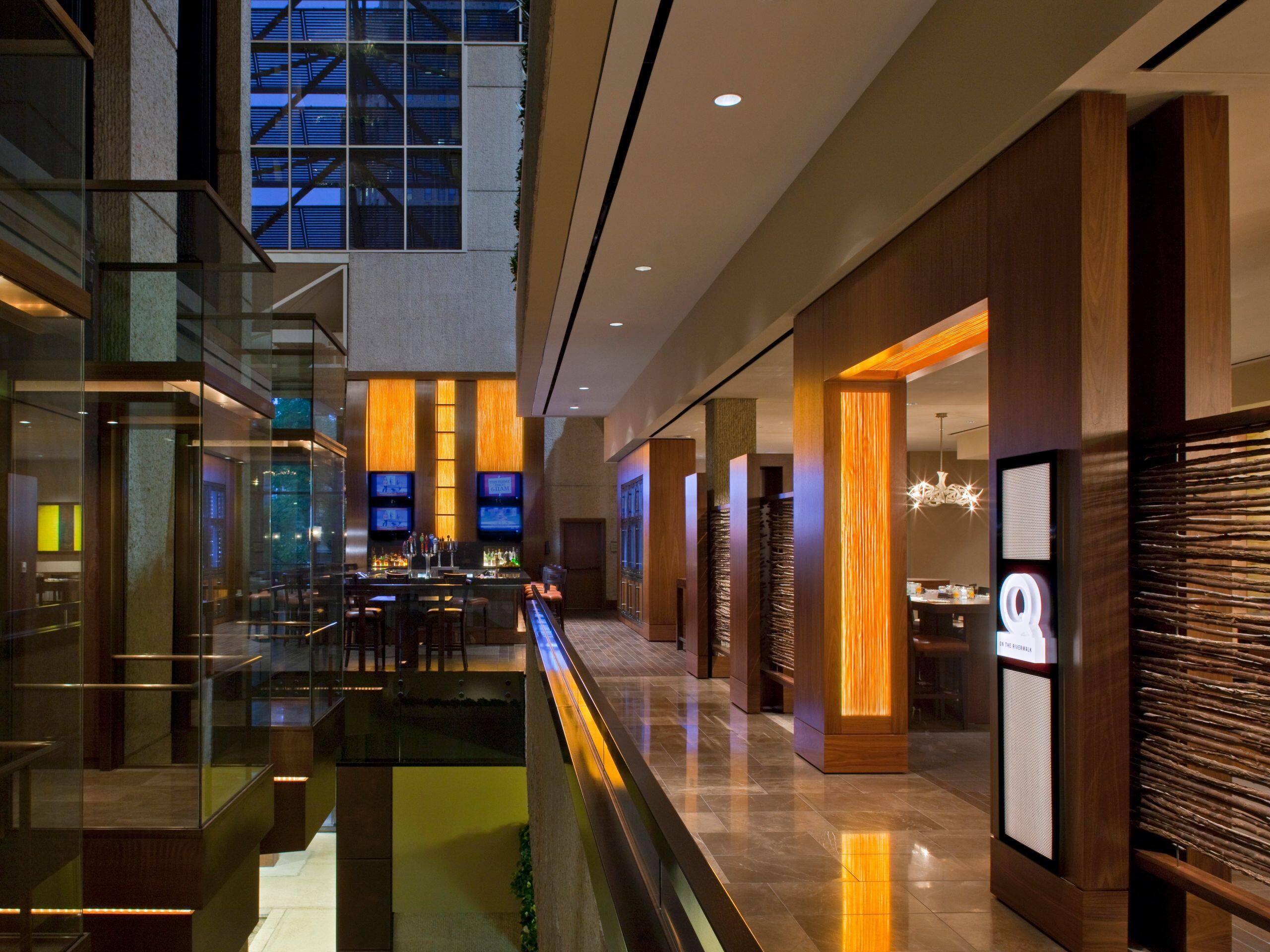 Our Food Philosophy
Cage-free eggs are utilized in our restaurants
Seafood is sustainably purchased from responsible sources
Grass fed local beef utilized in restaurants with smaller carbon footprint
Protein portion controls are closely monitored
Local and seasonal fruits and vegetables are prioritized with smaller carbon footprint
Green Suggestions for Your Stay
Explore the city on foot or rent a bike from a local bike share program.
Support local businesses that prioritize sustainability by dining at farm-to-table restaurants and shopping at eco-friendly stores.
Refill water bottles at self-serve stations throughout the hotel instead of buying single-use plastic bottles.
Choose environmentally-friendly activities, such as visiting local parks or attending outdoor events.
Learn about the city's sustainability initiatives and participate in eco-friendly tours or events.