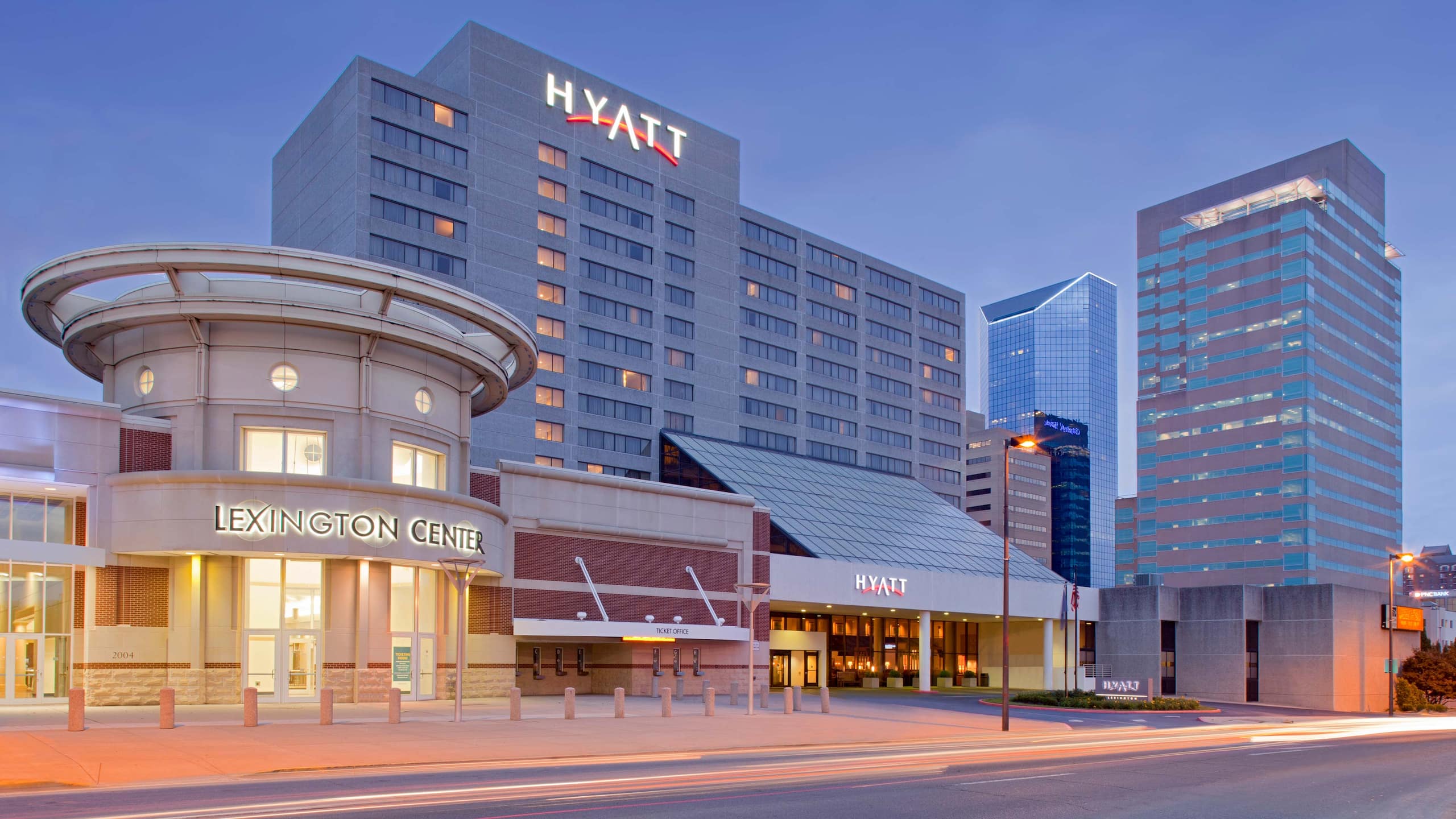 The Ultimate Lexington Hotel Connected to Rupp Arena
Only one mile away from the University of Kentucky and five miles from the Keeneland Race Course, the Hyatt Regency Lexington offers ease of access to numerous Lexington favorites. For our Wildcat fans, our hotel is connected to the always-popular Rupp Arena, which houses University of Kentucky basketball games, concerts and more.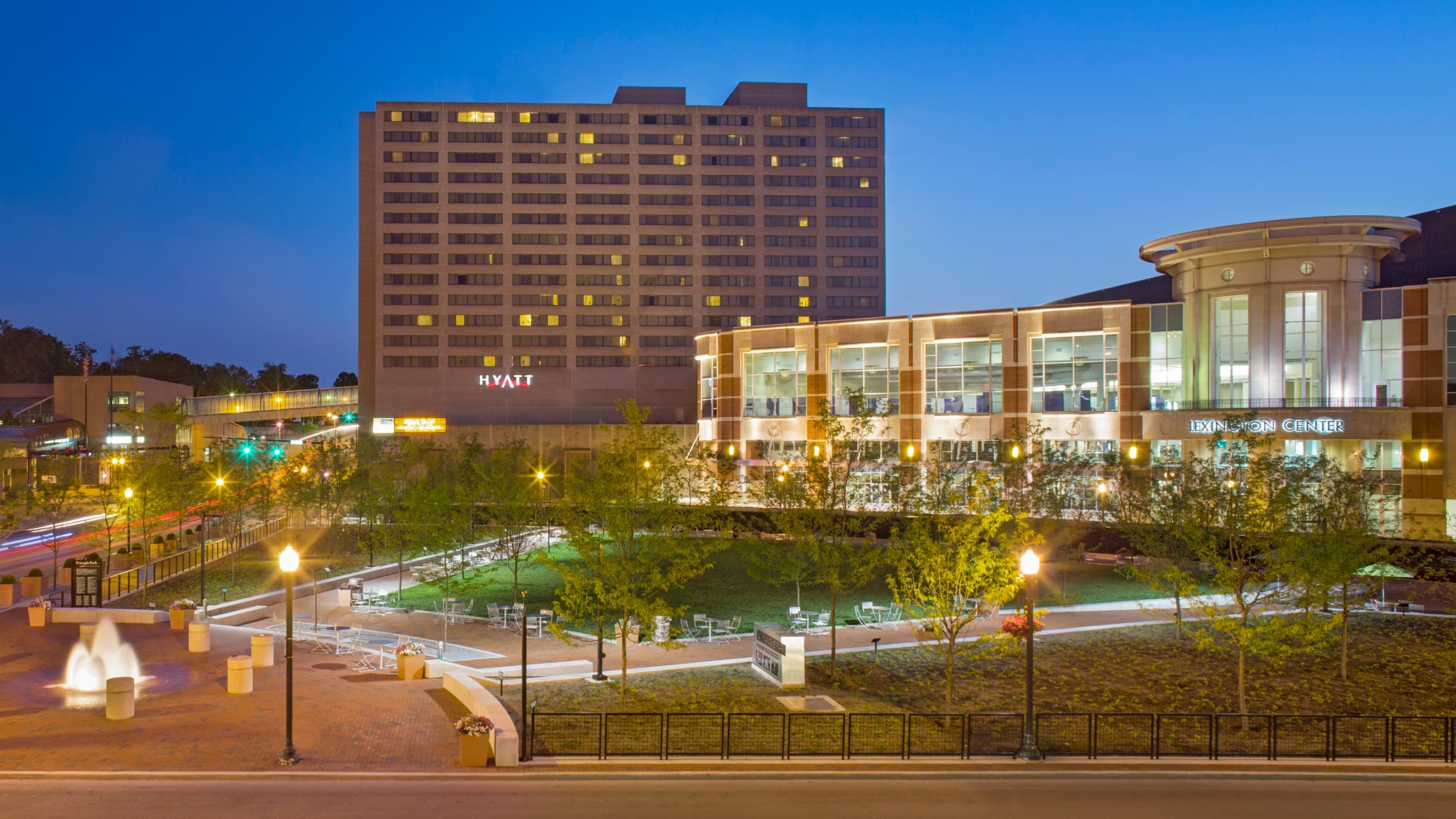 Rooms & Suites
Discover our 366 spacious rooms and suites with accessible options and complimentary Wi-Fi, laptop safes and coffee makers featuring Starbucks blends. Upgrade to our luxurious Deluxe Suite for separate living and dining areas, as well as beautiful views of downtown Lexington.
Dining
Our award-winning hospitality goes hand-in-hand with our impeccable room service. Reach across your thick down blankets and call for a delicious breakfast in bed. Request something savory from our lunch menu when you sit at the oversized work desk from your new guestroom office. Spice up your bland, monotonous dining options by choosing our kitchen, and we'll spice up your meal just the way you like—literally and figuratively. Not only that, but our fine-dining selection makes dinners remarkable, while our wine list keeps couples grateful. It's time that hotels live up to the standard their guests deserve, and Hyatt Regency Lexington boldly makes the first step towards a tasty, healthy and convenient future.
Meetings & Weddings
Meetings & Events
Host an impressive meeting or social event for 15 guests or 1,500 at Hyatt Regency Lexington. Combined with the connected Central Bank Center, our meeting space totals nearly 130,000 square feet.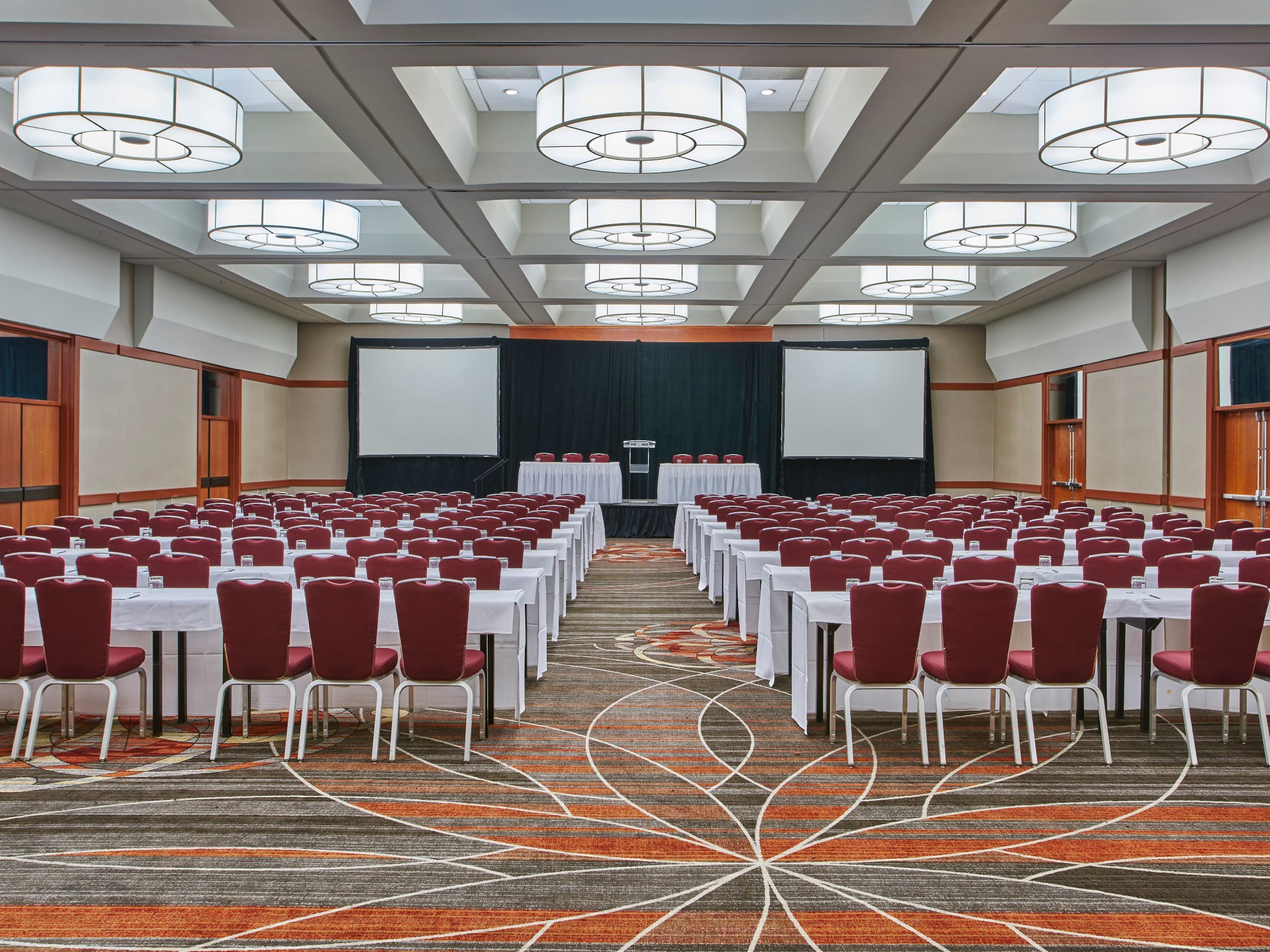 Weddings & Celebrations
Whether you want an intimate ceremony or 1,000-seat reception, experience luxury with our extensive wedding venue options and inclusive wedding packages.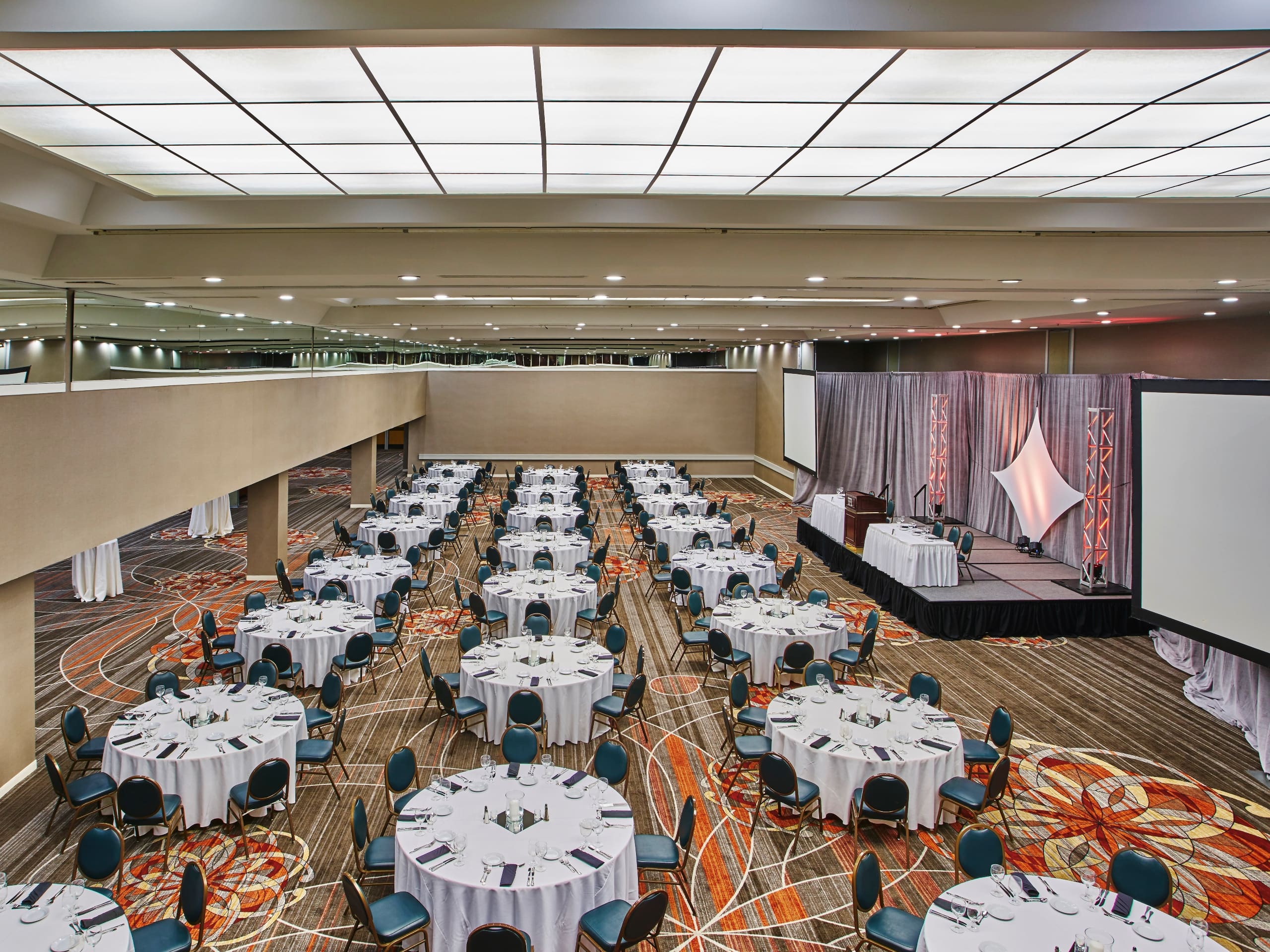 Accessibility at Our Hotel
We are committed to providing equal access and opportunity for individuals with disabilities. The features also make this hotel more accessible for older individuals with changing abilities to ensure a seamless experience. Our overall goal is to improve usability throughout the hotel for all guests.
Things To Do
Discover Lexington while staying in the heart of the city. Shop and eat in historic Victorian Square, see a show at the Lexington Opera House or tour the Kentucky Bourbon Trail. Venture to the nearby Kentucky Horse Park for a day of family fun.
Our Commitment to Care
We're committed to enhanced levels of cleanliness, as we reimagine the hotel experience.
Reviews
The hotel is connected to Rupp. You never have to get out of the hotel or arena. The staff at all levels is friendly and helpful. If you need anything, just ask. I almost feel as if this is my family away from home.