You are here. Now go anywhere.
Discover Our Modern Hotel in Arlington's Rosslyn District
Begin your East Coast adventure in style at Hyatt Centric Arlington. Just minutes from Washington D.C., our hotel is the ideal destination for business travelers and vacationers alike—offering a range of dining options including breakfast packages. Discover everything that Arlington has to offer while also being located within walking distance of Georgetown and Arlington Cemetery, and only minutes from D.C. tours. You'll be only an 11-minute drive from downtown D.C., a 17-mile drive from Mount Vernon, and one Metro stop away from many of the most popular D.C. attractions.
THE MIDDLE OF ARLINGTON
There's a buzz in Arlington these days with all the exciting shopping and dining options, plus easy access to internationally famous monuments and museums in Washington, D.C. Hyatt Centric Arlington is located less than 200 feet from the Roslyn Metro Station, which allows you to access charming neighborhoods like Foggy Bottom and Georgetown within minutes, with the National Mall and Smithsonian Institution being only a few station stops away.
VIEW ALL ATTRACTIONS
Executive Suite High Floor

Executive Suite

Executive Suite High Floor

Executive Suite

Executive Suite High Floor

Executive Suite
Start your day off with your favorite hot or cold coffee at our coffee bar, serving Starbucks on the lobby level. Order a signature latte, iced coffee, or macchiato, or begin your day with a juice or iced tea. You can also grab a quick bite from a menu that offers fruit cups, muffins, pastries, danishes, yogurt, and more.
Amenities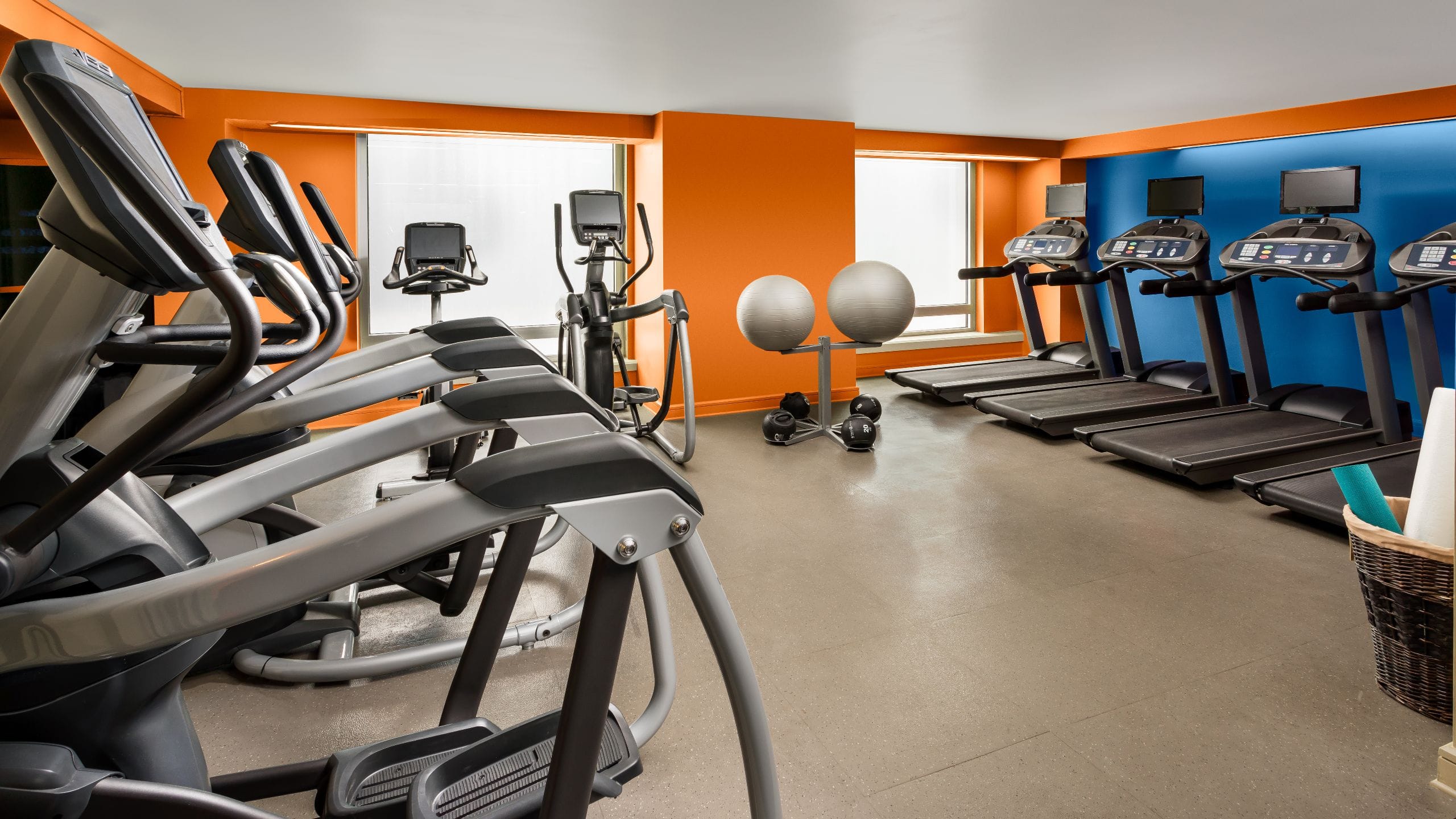 Concierge
Room Service
Meeting Facilities
On-Site Restaurant
Laundry
Digital Check-In
Business Services
Free Internet Access
Fitness Center
Day Use Rooms
Discover a fresh change of pace from the daily work-from-home routine when you let Hyatt Centric Arlington sub as your new home office. Take advantage of our special day-use room rates and enjoy a quiet work environment inside a spacious guest room with hotel benefits like complimentary Wi-Fi and access to our fitness center. Open daily from 9 a.m.-4 p.m. Contact +1 800 233 1234, or myarlingtonstay@hyatt.com.
Fitness Center
Enjoy unlimited 24/7 access to our state-of-the-art fitness center at Hyatt Centric Arlington. Choose from a range of advanced cardio equipment and weights while you enjoy flat-screen TVs to keep your mind occupied while completing your workout.
Business Center
Take advantage of 24/7 access to our business center, which provides all the resources and equipment you'll need without having to leave the hotel. We offer complimentary Wi-Fi, computers with printing capabilities, and other tools you need to get the job done.
Accessibility at Our Hotel
We are committed to providing equal access and opportunity for individuals with disabilities. The features also make our hotels more accessible for older individuals with changing abilities to ensure a seamless experience. Our overall goal is to improve usability throughout the hotel for all guests.
View Accessibility Features
Special
Offers
There's more to earn—and enjoy—when you book smart, only on hyatt.com.
Very quiet room, comfortable bed, convenient dining and bar options and hallmark Hyatt service make this a favorite destination when visiting Arlington. The conveniently located Rosslyn Metro stop is another plus.
1325 Wilson Boulevard, Arlington, VA, 22209
Our Commitment to Care
We're committed to enhanced levels of cleanliness, as we reimagine the hotel experience.
Learn More