You are here. Now go anywhere.
Hotels in Zhenhai District, Ningbo, China
Let your curiosity roam free at Hyatt Centric Lakeside Ningbo, the perfect base for your adventurous wanderings. Located by Tongxin Lake in Zhenhai's vibrant International Talent Park, the hotel is steps from myriad dining, entertainment, and family activities, with convenient access to shopping, nightlife, cultural hot spots, and authentic local flavors. Explore it all while soaking up Ningbo's unique coastal vibe.
THE MIDDLE OF ZHENHAI
Hyatt Centric Lakeside Ningbo places you in the middle of all the action within the neighborhood along Tongxin Lake. Discover the many delicious culinary journeys and local boutiques waiting to be uncovered among the charming streets. Explore the numerous fitness and wellness opportunities along the lake and take the time to visit world-class cultural pursuits, such as the Ningbobang Museum, before returning to our chic rooms and suites to recharge in style.
VIEW ALL ATTRACTIONS
Executive Suite

Centric Suite

Executive Suite

Centric Suite

Executive Suite

Centric Suite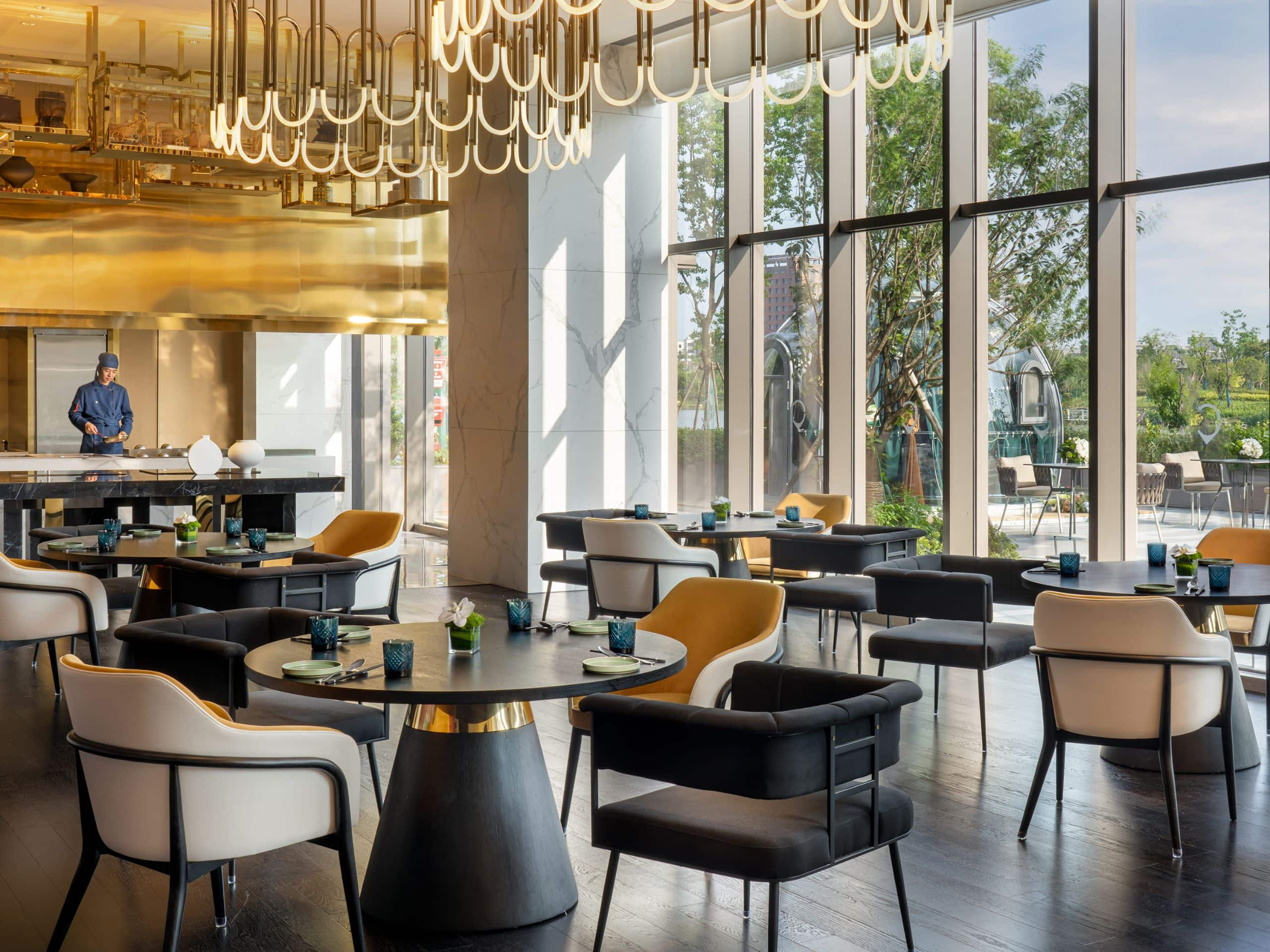 Our team of talented chefs serves up authentic Ningbo flavors reimagined with our unique culinary creations that will delight and excite your taste buds. Energize yourself for the day with a breakfast buffet of local specialties and booster juices made with fresh local ingredients. Take your pick from a la carte lunch and dinner menus that showcase modern Ningbo cuisine, including a selection of fresh local seafood. Join us at the bar and lounge area where you can connect with friends or unwind with colleagues. Satisfy your cravings with a fresh take on afternoon tea that we look forward to sharing with you. As the sun goes down, join us for musical performances by local artists on many days, providing a fun place to relax while enjoying locally inspired bar snacks paired with Zhejiang yellow wine or local draft beer.
AMENITIES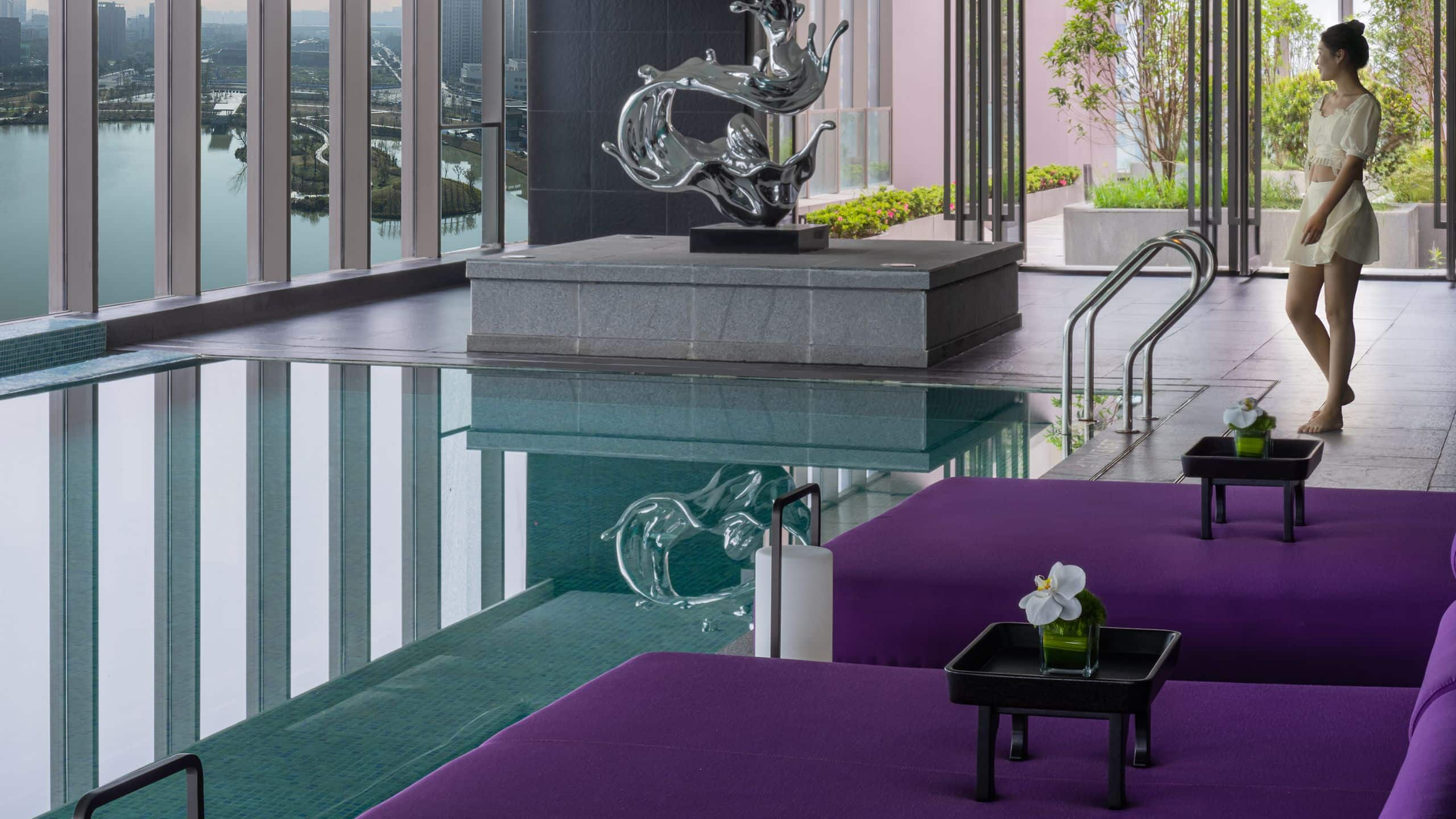 Meeting Facilities
Room Service
Free Internet Access
Free Parking
On-Site Restaurant
Concierge
Pool
Pet Friendly
Fitness Center
Business Services
Laundry
Pool
Recharge with a swim in the indoor heated pool located on the top floor of our hotel. Walk along the pebbled path to the pool while you enjoy spectacular views across an outdoor garden and Tongxin Lake that soothes you every step of the way.
Gym
Keep up your fitness routine or work out any time the mood strikes you with a wide range of aerobic and fitness equipment at your disposal. A regular visitor? We also offer membership options so inquire with our hotel about these unique fitness solutions.
Access: available 24/7 for hotel guests
Accessibility at Our Hotel
We are committed to providing equal access and opportunity for individuals with disabilities. The features also make our hotels more accessible for older individuals with changing abilities to ensure a seamless experience. Our overall goal is to improve usability throughout the hotel for all guests.
View Accessibility Features
Special
Offers
There's more to earn—and enjoy—when you book smart, only on hyatt.com.
Hyatt Centric Lakeside Ningbo
600 Tongyuan Road, Zhenhai District, Mainland China, Ningbo, 315201
Our Commitment to Care
We're committed to enhanced levels of cleanliness, as we reimagine the hotel experience.
Learn More