FOXY SHOTSKI
Wednesday, November 30 / 5:00 PM - 7:00 PM / Reynard Social
1616 Market Street, Denver, Colorado 80202 United States
Keep the holiday spirit flowing at Reynard Social with "Foxy Shotski!" On Wednesday, November 30th, you'll have the chance to decorate your own shotski courtesy of Patron Tequila. The best part? You'll come away from this event with a one-of-a-kind party-starter sure to make every holiday celebration this year truly unforgettable. 5PM – 7PM.
MILLY ROSE POP-UP
Friday, December 2 / Thompson Denver Lobby
1616 Market Street, Denver, Colorado 80202 United States
This holiday season, ditch the monotony of online scrolling for gifts, and leave the tired, big-box brands behind. Join us for a uniquely-curated holiday shopping experience with local boutique, Milly Rose at Thompson Denver on December 2nd. Sip on delightful holiday cocktails courtesy of Bar M at Chez Maggy as you peruse locally-sourced jewelry, clothing, home-decor, and wellness products. Milly Rose at Thompson Denver has just the gift for everyone on your list!
INNER ROCKER
Wednesday, December 7 / Thompson Denver Fireplace
1616 Market Street, Denver, Colorado 80202 United States
Join us for a distinctly festive version of our signature wellbeing series, "Find Your Inner Rocker!" On Wednesday, December 7th, music industry pro and bonafide expert, Chris Bloom, will teach Thompson guests a host of holiday classics on the guitar. Grab a holiday cocktail, gather 'round our roaring two-story fireplace, and say goodbye to your holiday season stress with some good ole' fashioned rock 'n roll!
BUBBLES & BÛCHE DE NOEL
Saturday, December 10 / Thompson Denver Mezzanine
1616 Market Street, Denver, Colorado 80202 United States
On Saturday, December 10th, join Chef de Cuisine Jeff Schwing and Chef Dagan Lynn in the Mezzanine at Chez Maggy for "Bubbles & Bûche de Noel!" Sip a glass (or two) of Moet Chandon while you decorate your very own Christmas Log. Learn the history of this classic French, yuletide dessert from culinary experts, and bring your own version home to those you love the most.
SIP AND SHOP
Wednesday, December 14 / 2:00 PM - 5:00 PM / Thompson Denver Lobby
1616 Market Street, Denver, Colorado 80202 United States
Come peruse an artfully-curated array of some of the best vendors in the Mile-High City at our inaugural holiday "Sip & Shop" on Wednesday, December 14th. With less than two weeks left 'til Christmas, this is your chance to find an unforgettable gift for even the pickiest Grinch on your list. Better yet? Complimentary beverages by will be flowing all afternoon from 2-5PM in the lobby of Thompson Denver.
TIKI TIDINGS
Thursday, December 15 / Reynard Social
1616 Market Street, Denver, Colorado 80202 United States
Rum-lovers, rejoice! On Thursday, December 15th, we'll be transforming our mischievous sixth-floor cocktail bar into a holiday-inspired tropical oasis for "Tiki Tidings" at Reynard Social. We'll be serving special cocktails featuring Bacardi, festive bites, and more to help you melt away this holiday season's stress!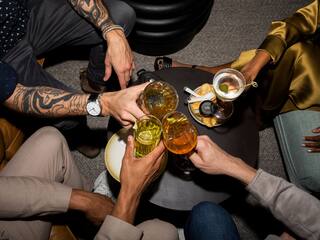 MARTINIS & MISTLETOE
Wednesday, December 21 / 2:00 PM - 6:00 PM / Bar M, in the Thompson Denver Lobby
1616 Market Street, Denver, Colorado 80202 United States
Who will you meet under the mistletoe this year? Come & find out at Bar M in the lobby of Thompson Denver on Wednesday, December 21st from 2-6PM for "Martinis & Mistletoe." Sip a perfectly-balanced (shaken or stirred?) martini featuring the premium spirits portfolio of Beam Suntory while you help us deck the halls. Come and feel the Christmas spirit, martini-in-hand. After all, you never know who you might find waiting for you beneath the mistletoe!
RÉVEILLON – A CHRISTMAS EVE CELEBRATION
Saturday, December 24 / Chez Maggy
1616 Market Street, Denver, Colorado 80202 United States
Joyeux noël, mes amis! Savor a delightfully-decadent Christmas Eve Feast at Chez Maggy this December 24th. A yuletide feast to remember, we'll be serving a one-night-only menu crafted by Chef Ludo himself. Even better, bubbles by Moet Chandon will be pouring all night long. Bring your nearest and dearest for a truly special Veille de Noël to remember!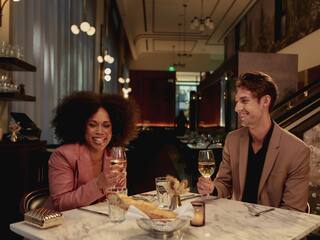 MIDNIGHT IN PARIS
Saturday, December 31 / Thompson Denver
1616 Market Street, Denver, Colorado 80202 United States
This New Year's Eve, Paris is coming to LoDo! A French-inspired festival beyond compare, "Midnight in Paris" at Thompson Denver is bringing "une très bonne année'' to the Mile-High City. Journey through the Paris Exposition of 1937, complete with truffle popcorn, bubbles, and a host of festivities. Delight in Chef Ludo's Parisian Evening New Year's Eve tasting menu at Chez Maggy, complete with celebratory wine pairings. Finally, ring in 2023 with a champagne toast at Reynard Social in our Parisian Garden, complete with a delicious array of midnight snacks. And when it comes time to say goodnight, our guest rooms and suites are the ideal place for a restful New Year's slumber. Special, all-in packages are available now: email midnightinparis@thompsonhotels.com today!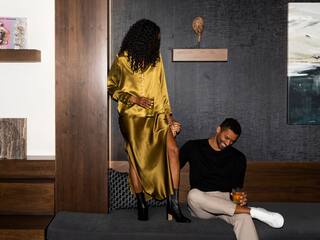 NEW YEAR'S BRUNCH
Sunday, January 1 / 9:00 AM - 3:00 PM / Chez Maggy
1616 Market Street, Denver, Colorado 80202 United States
Start your New Year on a delicious note with Chez Maggy! On January 1st from 9AM-3PM, we'll say bonjour to 2023 with a signature New Year's brunch. A French-inspired celebration of new beginnings, this brunch will help you set your most-delectable intentions. Our New Year's Resolution? Hint: it includes quite a bit of butter.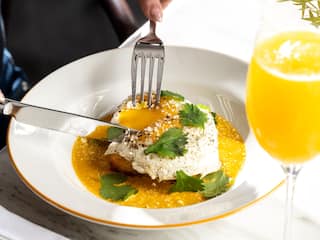 Larimer Square
Central, Denver, Colorado 80202 United States (0.14 mi)
The street where Denver was first settled became the city's inaugural national historic district and is now home to award-winning chefs, beloved bars, and shops. From brewhouses and fashion boutiques to pizza parlors and Parisian bistros, this pedestrian-friendly block is worth a stroll.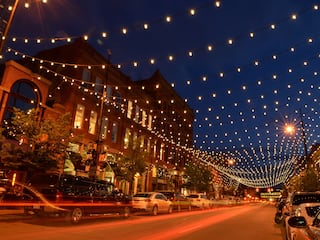 Denver Union Station
Central, Denver, Colorado 80202 United States (0.27 mi)
Your Denver must-see list should include a whistle stop at the city's magnificent century-old landmark — the historic Denver Union Station. With stunning Beaux-Arts style architecture, the train station features several food vendors and coffee shops, as well as a central seating and lounge area. It's also a main hub for the city's public transportation.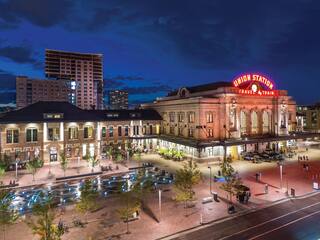 Denver Milk Market
1800 Wazee St Suite 300, Denver, Colorado 80202 United States (0.20 mi)
Denver's historic Dairy Block has been converted into a lively food hall, featuring 16 diverse eateries and bars. Spend an afternoon here shopping and sampling local foods in the heart of the Ballpark District.
RiNo (River North) Art District
3535 Walnut St, Denver, Colorado 80205 United States (1.82 mi)
Once home to foundries, pattern shops, and warehouses, RiNo lies just a few minutes from Thompson Denver and is worth a visit for its diverse community of artists, designers, makers, and creators fueled by an exciting array of craft coffee roasters, winemakers, brewmasters, and distillers.
Ball Arena
1000 Chopper Cir, Denver, Colorado 80204 United States (0.52 mi)
Mere minutes from Thompson Denver, this world-class venue hosts music, entertainment and sports events upwards of 250 days a year and is home court for many Colorado sports teams.
U.S. Mint
1437 Bannock St #230, Denver, Colorado 80202 United States (0.77 mi)
Near the Denver Art Museum and the Colorado State Capitol, discover the rich history of one of the United States' four main mints with a free guided tour of how they produce billions of coins each year for the American public.
Cherry Creek Shopping Center
Cherry Creek, Denver, Colorado 80209 United States (3.11 mi)
Just 15 minutes from LoDo, you'll find Denver's premier shopping and dining destination with more than 160 stores, 15 eateries, and a movie theater.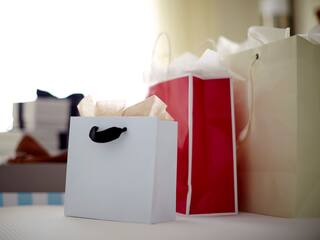 Downtown Aquarium Denver
700 Water St, Denver, Colorado 80211 United States (0.90 mi)
Even at the foot of the Rockies, you can get your ocean fix with more than 500 fascinating species from ecosystems around the world, including an interactive Stingray Reef touch tank.
Denver Botanic Gardens
1007 York St, Denver, Colorado 80206 United States (2.30 mi)
A great place to relax just 10 minutes from Thompson Denver, this 24-acre garden oasis features a diversity of plants from all corners of the world and a tropical conservatory to warm your spirits during the winter months.
Denver Museum of Nature & Science
2001 Colorado Blvd, Denver, Colorado 80205 United States (2.90 mi)
Since its founding at the turn of the twentieth century with three collections of the Rockies flora and fauna, this beloved City Park landmark is treasured for inspiring generations with its depictions of wildlife, archaeological finds, and the human communities of our region.
Denver Zoo
E 23rd Ave, Denver, Colorado 80205 United States (2.71 mi)
Starting with a black bear cub that came to live at City Park in 1896, this enchanting 84-acre "urban field station" is now home to over 3,000 "ambassadors for their wild counterparts" from all over the world — and recognized for its award-winning education and outreach.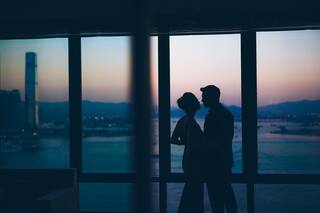 Dick's Sporting Goods Park
The largest soccer stadium in the U.S. is home to Colorado's soccer team, as well as touring bands popular enough to sell out all 18,000 seats at this well-regarded venue.
Empower Field at Mile High
1701 Bryant St, Denver, Colorado 80204 United States (1.24 mi)
One of the football's most beloved stadiums — and arguably the most challenging for opposing teams thanks to its Mile High elevation — Empower Field is just a few minutes away from Thompson Denver. But beyond football, this venue hosts a variety of musical acts and sporting events throughout the year.
Coors Field
2001 Blake St, Denver, Colorado 80205 United States (0.44 mi)
The home field of Colorado's only professional baseball team needs no introduction. On your way to one of America's best ballparks — an easy 10-minute walk from Thompson Denver — you might plan a stop at the historic Dairy Block.
Mission Ballroom
4242 Wynkoop St, Denver, Colorado 80216 United States (2.42 mi)
Just 10 minutes from Thompson Denver and anchoring the dynamic RiNo Arts District, Denver's new state-of-the-art concert venue is part of the burgeoning 14-acre North Wynkoop cultural, residential, and business hub.
Red Rocks
You've likely seen videos of your favorite musicians playing this stunning outdoor amphitheater, and its natural acoustics and ambiance are a wonder — but there's also great hiking and biking trails here, just a half hour from Thompson Denver.
Fort Collins, CO
Take a day trip about an hour north of Denver for historic college town charm year-round, with outdoor and indoor pursuits featuring local boutiques, eateries, and over 20 craft breweries.
Vail/Breckenridge/Beaver Creek
Internationally renowned ski resorts, these alpine towns are home to an abundance of outdoor recreation no matter the time of year you visit, all just a two-hour drive from Denver.
Boulder, CO
Nestled beside the Flatirons in the foothills of the Rockies, this vibrant college town just 45 minutes outside Denver is known for its laid-back lifestyle, creative community, and an outdoor culture that makes the most of its recreational riches.
Colorado Springs, CO
Less than 90 minutes south of Denver, the Springs is a popular destination for an endless array of outdoor activities, including Garden of the Gods and the Air Force Academy. It retains a small-town vibe despite being the state's second-largest city.
Garden of the Gods Visitor & Nature Center
Winding through towering, 300-foot red-rock sandstone formations, the sights are stunning (and admission is free!) at this National Natural Landmark — whether you bike, hike, climb, or take a Jeep or Segway tour.
Rocky Mountain National Park
Explore the wild side of the Rockies at this popular national park, known for its hiking, biking, climbing, fishing, and camping amid 300 miles of trails. Don't miss a drive over Trail Ridge Road, which takes visitors to the park's snow-capped crown at 12,000 feet of elevation.
Art District on Santa Fe
525 Santa Fe Dr, Denver, Colorado 80204 United States (1.67 mi)
Inspire your creative mind and spend an afternoon exploring nationally renowned Santa Fe Drive and its richly diverse cultural fabric of hundreds of artists, galleries, studios, theaters, and creative businesses.
Denver Performing Arts Complex
1400 Curtis Street, Denver, Colorado 80204 United States (0.37 mi)
This vibrant 12-acre campus of theaters and public spaces in the heart of downtown offers a huge array of music and entertainment — home to the Colorado ballet company and city symphony, as well as Opera Colorado.
Denver Art Museum
100 W 14th Ave Pkwy, Denver, Colorado 80204 United States (0.93 mi)
Among the largest art museums west of Chicago, the DAM features 12 focused collections from around the world alongside works by artists from Denver and the Rocky Mountain region. For a more immersive experience, sign up for one of their drop-in programs to attend a talk, lecture, and more.
Meow Wolf
1338 1st St, Denver, Colorado 80204 United States (1.11 mi)
The Santa Fe-based arts and entertainment collective has opened their biggest Meow Wolf experience yet here in Denver. Featuring the works of 110 local artists, this psychedelic interactive experience is fun for all ages.
Museum of Contemporary Art Denver (MCA)
1485 Delgany St, Denver, Colorado 80202 United States (0.37 mi)
A perfect complement to your Denver Art Museum visit, the MCA Denver became the city's nexus for contemporary art lovers in the 1990s and offers an exciting and ever-changing array of world-class works, unexpected installations, and epic events.
Jovanina's Broken Italian
1530 Blake St, Denver, Colorado 80202 United States (0.10 mi)
For a fresh wood-fired Colorado take on Italian pizza and pasta classics — think mushroom gnochetti and elk Bolognese — you can't go wrong with Jovanina's warm, candlelit ambiance. Sidle up to the zinc bar for a craft cocktail, all just a three-minute walk from the hotel.
Oskar Blues
Central, Denver, Colorado 80202 United States
Just steps from our hotel, the new Market Center — a beautifully revitalized 19th century building — houses one of Denver's favorite places to grab a pint. Come for the 48 rotating taps of American craft beers and stay for a bite.
Rioja
Larimer St, Denver, Colorado 80202 United States (0.17 mi)
James Beard Award-winning chef Jennifer Jasinksi utilizes seasonal, local ingredients to craft celebrated Mediterranean-inspired cuisine, including pan-seared Spanish octopus and house-made pastas. The memorable exhibition kitchen adds to the restaurant's unique ambiance.