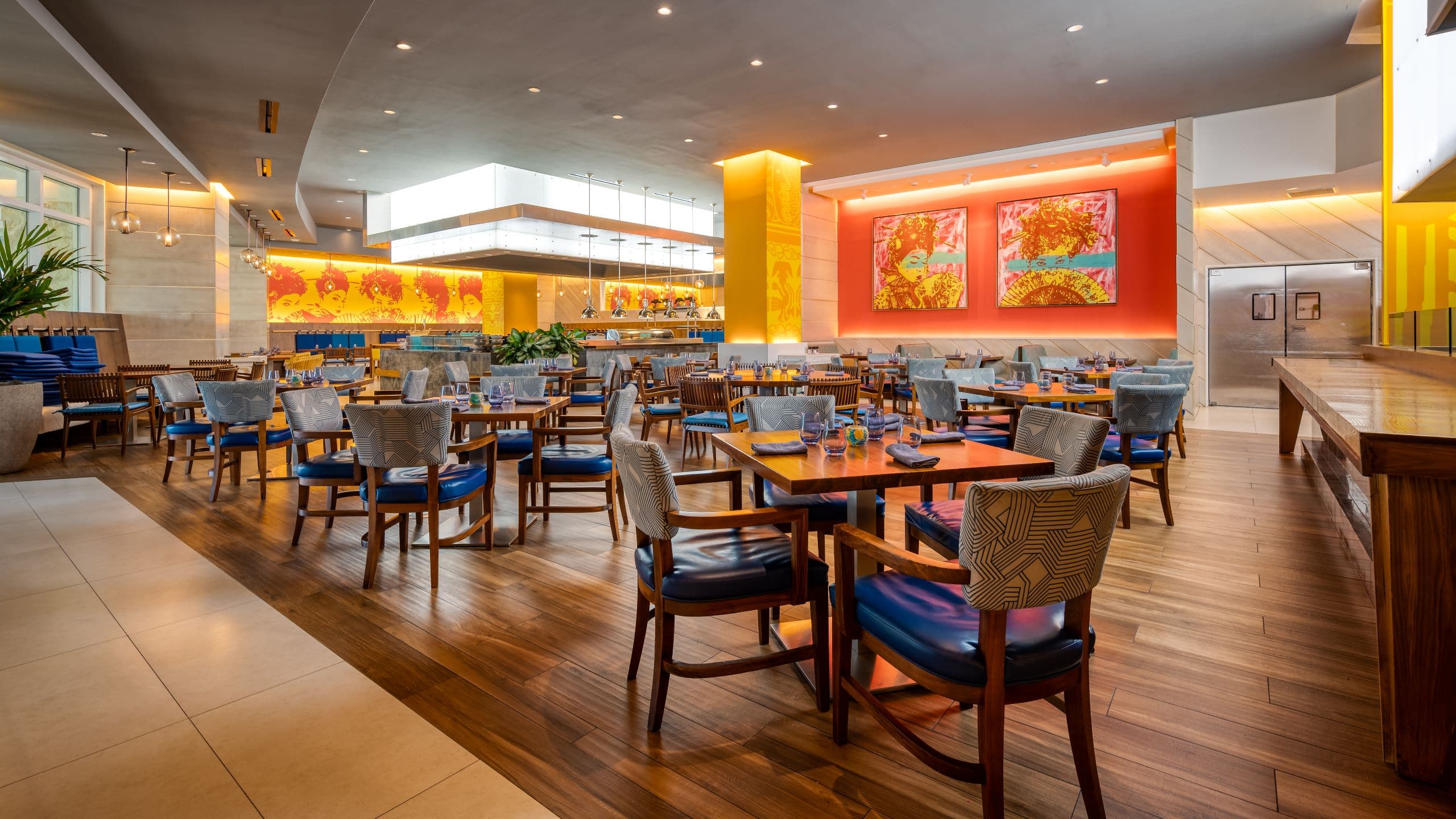 Cinko Asian Latino Grill
Cinkō celebrates the rich culinary diversity of South America, paired with an exciting exploration of bold Asian flavors. Located at the base of the iconic West Tower spiral staircase, a bright fusion of tastes awaits diners with delicious and colorful takes on traditional regional favorites.
Cinkō is Kosher certified under the strict supervision of Chabad of The Bahamas.
Hours
Sunday – Thursday 6:00pm – 10:00pm
Closed Friday & Saturday
Dining Service
Cinkō Asian Latino Grill

6:00 PM – 10 PM
Reservations are required for Dinner
Shabbat Dinner Buffet
Limited capacity - Reservations are required by 12 noon on Thursday

Packaged Kosher Breakfast and Lunch to-go options are available in
Café Madeleine and Grand Hyatt In-Room Dining
Café Madeleine hours: 7:00 AM – 9:00 PM Daily
Grand Hyatt In-Room Dining is available 24 hours a day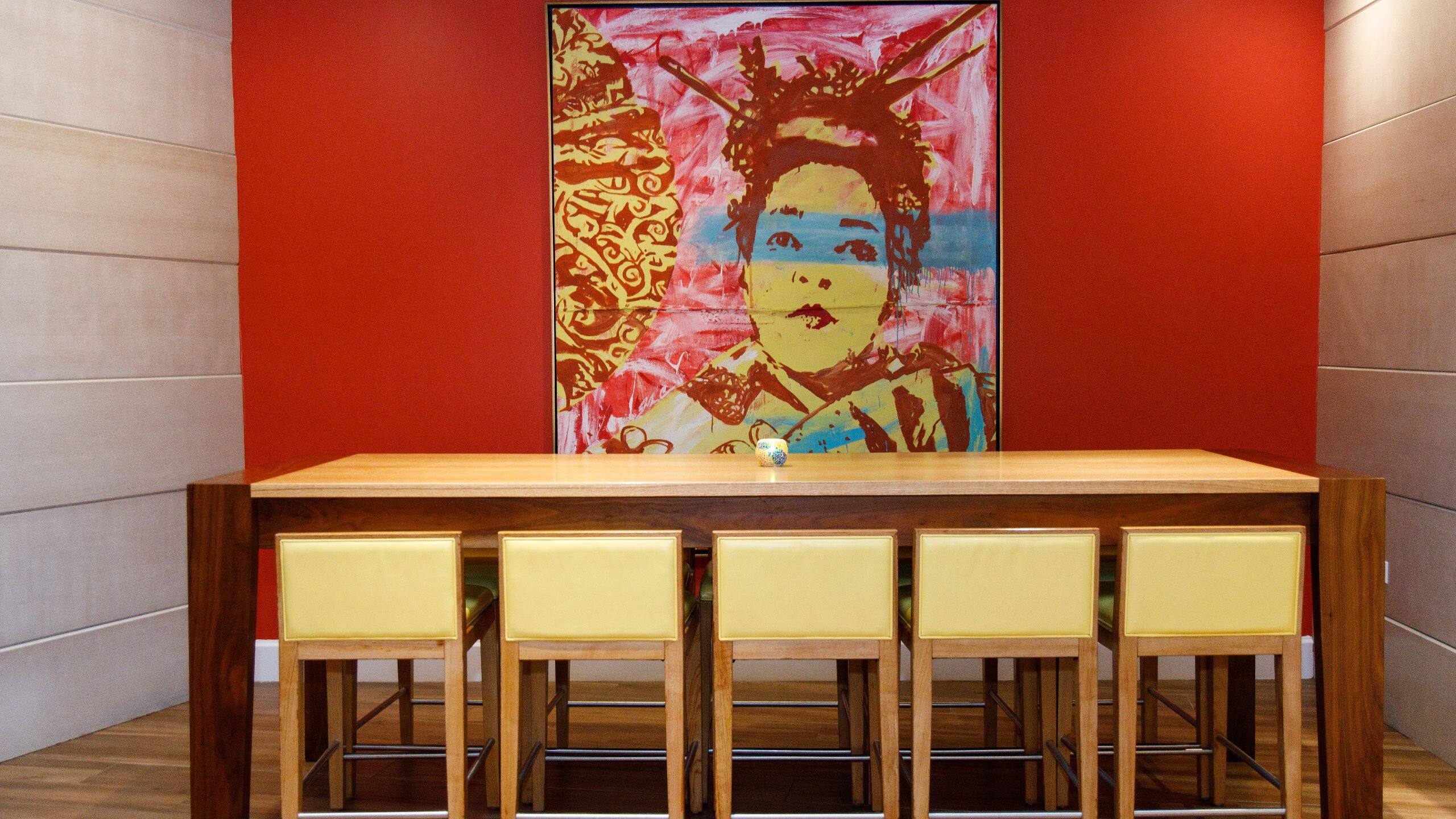 Large Parties and Events
From Weddings and anniversaries, to Bar Mitzvah's and family reunions, honoring your important milestone with the creative talents of Cinkō culinarians will bring joy to your guest's senses and enhance the special occasion.
Prix fixe menus are required for all parties of 11 or more. Kindly advise of children age 12 and under in your party. Prix fixe menus range from $135 to $225 per person. Menu selection must be made at the time of booking. All menu prices are subject to a 10% Value Added Tax and 15% Service Charge.
Final guest count is required 72 hours prior to the event start time and may not be reduced thereafter. The contracted number of guests should be the minimum guest count. Contracted guest count and food and beverage pricing is the minimum, no reductions to the minimum can be made. If reduction of guest count is made within 72 hours of event start time, your final bill will reflect charges for the contracted guest count.
We offer printed menus for all events. We can customize your printed menu by including your event name or company logo.
Shabbat Lunch & Dinner Menus
Reservations can be made for Shabbat (Friday night & Saturday lunch): Book Now