Environmental Sustainability
Overview
We at Grand Hyatt Kauai Resort & Spa are committed to reducing our impact on the environment by conserving natural resources and reducing waste. We have implemented many environmental initiatives, to that end. Seeking sustainable solutions guides us in how we operate and inspire our guests.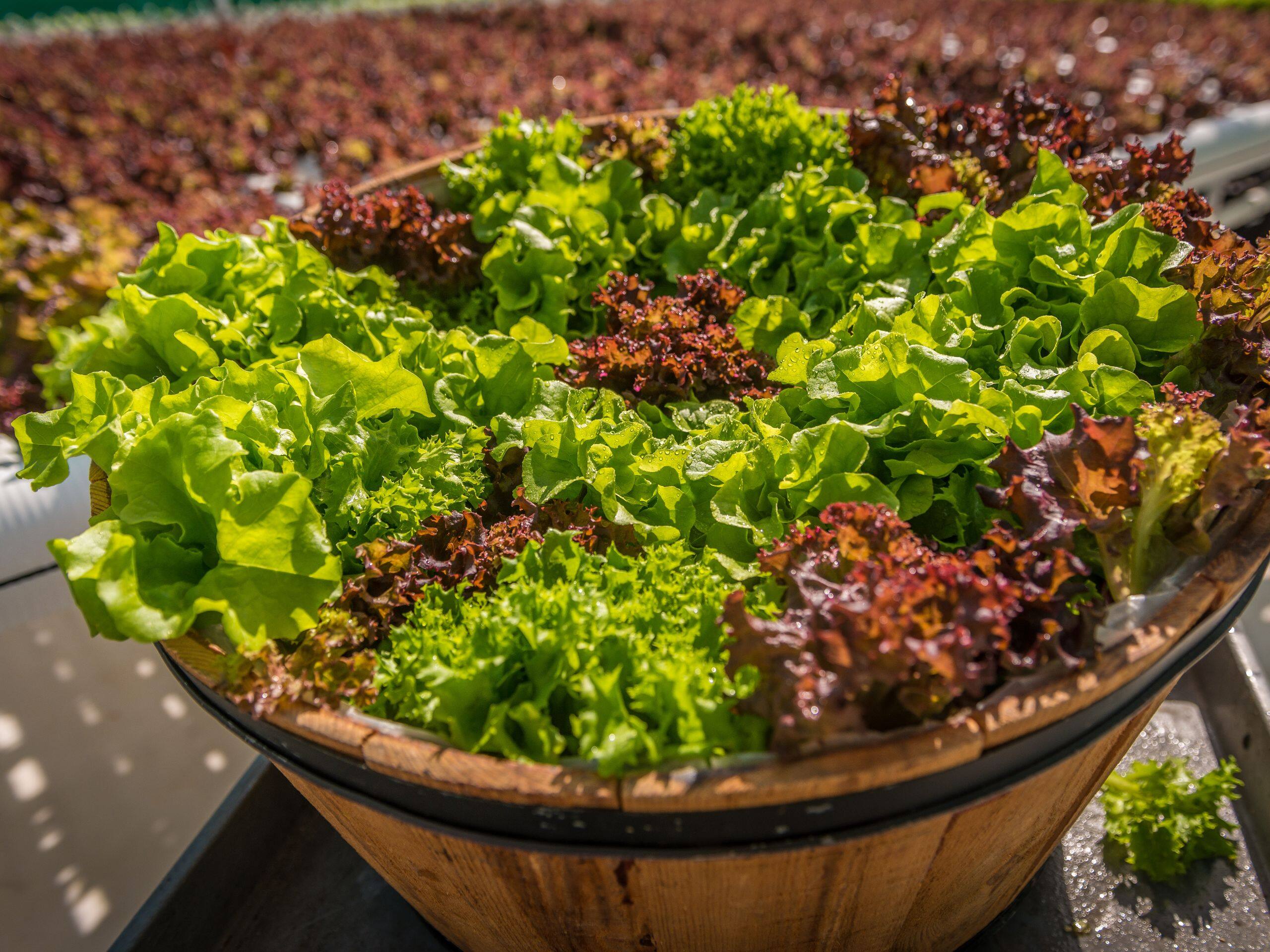 Carbon Emissions and Water
We have implemented many programs to reduce emissions and water use including:
Installing 18,500 sq. ft. of photovoltaic panels which produce over 465,000 kWh of clean renewable energy annually.

Replacing lighting with LED bulbs and using low-flow showerheads, faucet and toilets.

Allowing guests to choose whether to have linens refreshed daily saves over 500,000 gallons of water per year.

Providing reusable water bottles in each guestroom reduces single use plastic water bottle usage by over 600,000 per year.

Growing our own lettuce for restaurants and events eliminates emissions in transport while providing the freshest lettuce possible.

We provide electric vehicle charging stations.

We have 60,000 sq. ft. of grass covered roofs reducing energy needs.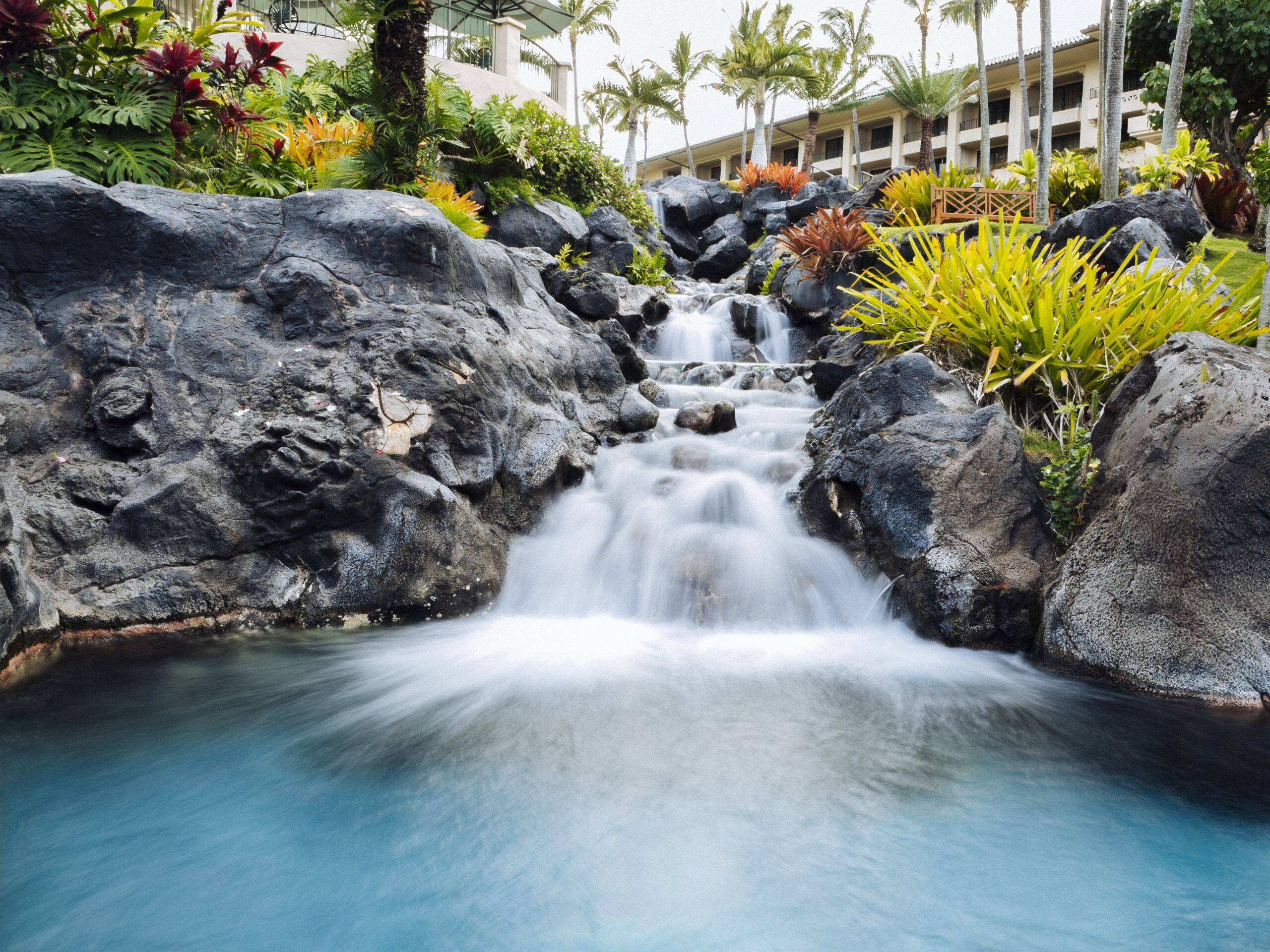 Waste and Circularity
We have a comprehensive recycling program in place which diverts about 1,000 tons of recyclables and green waste from our island's landfill annually.

Food scraps are given to local pig farmers who cook it to feed their livestock.

All straws and to-go food containers are compostable.

Water stations located throughout the resort coupled with the reusable water bottles provided in the guestrooms reduces single use plastic water bottle usage.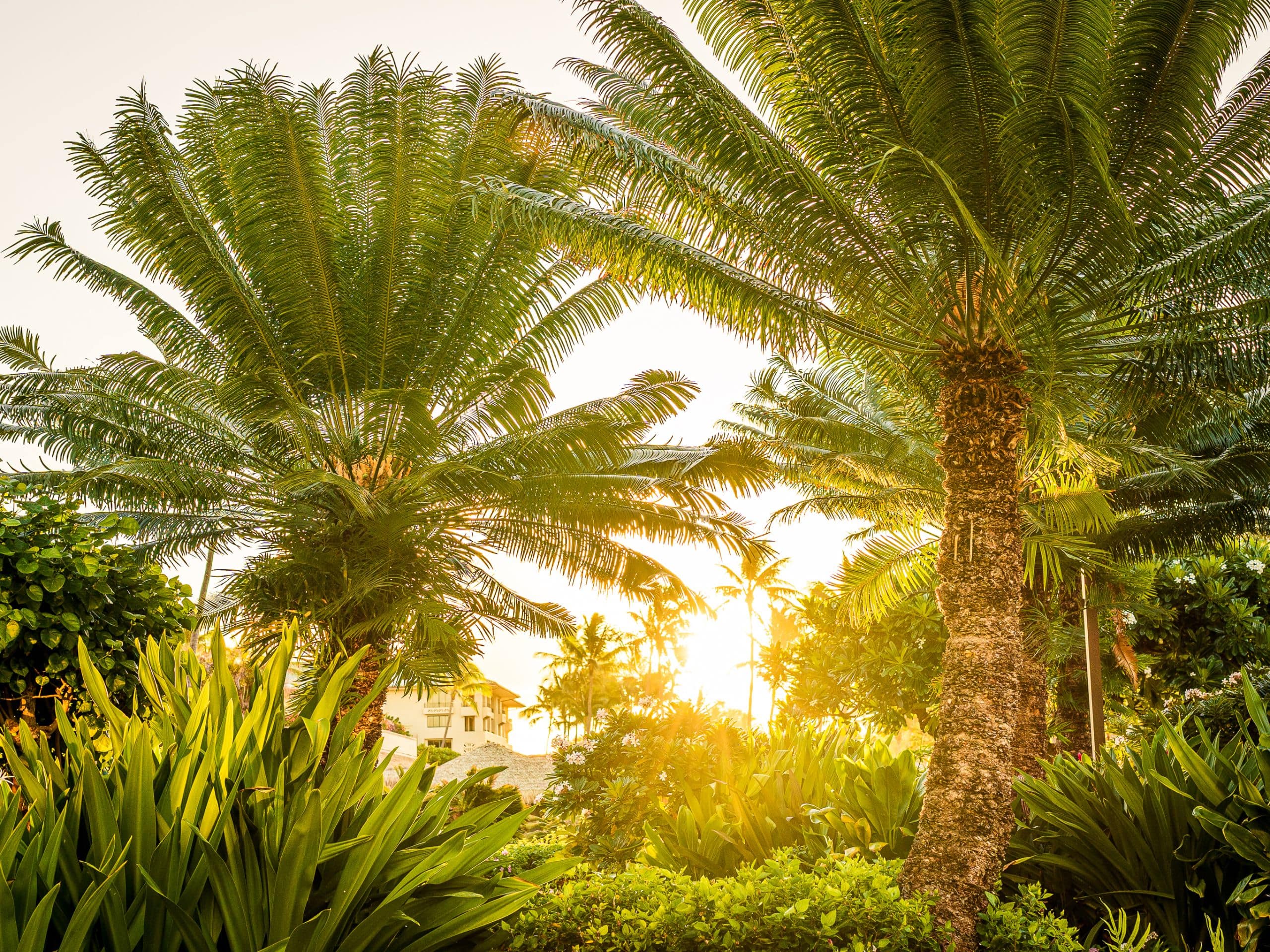 Our Food Philosophy
We select quality ingredients to benefit our guests, communities, and the planet. We seek to purchase locally first, from produce to fresh locally-caught fish. We source from responsible vendors for our remaining seafood needs, cage-free eggs, and beef that is grass-fed. We offer plant based items in each of our five restaurants and at events.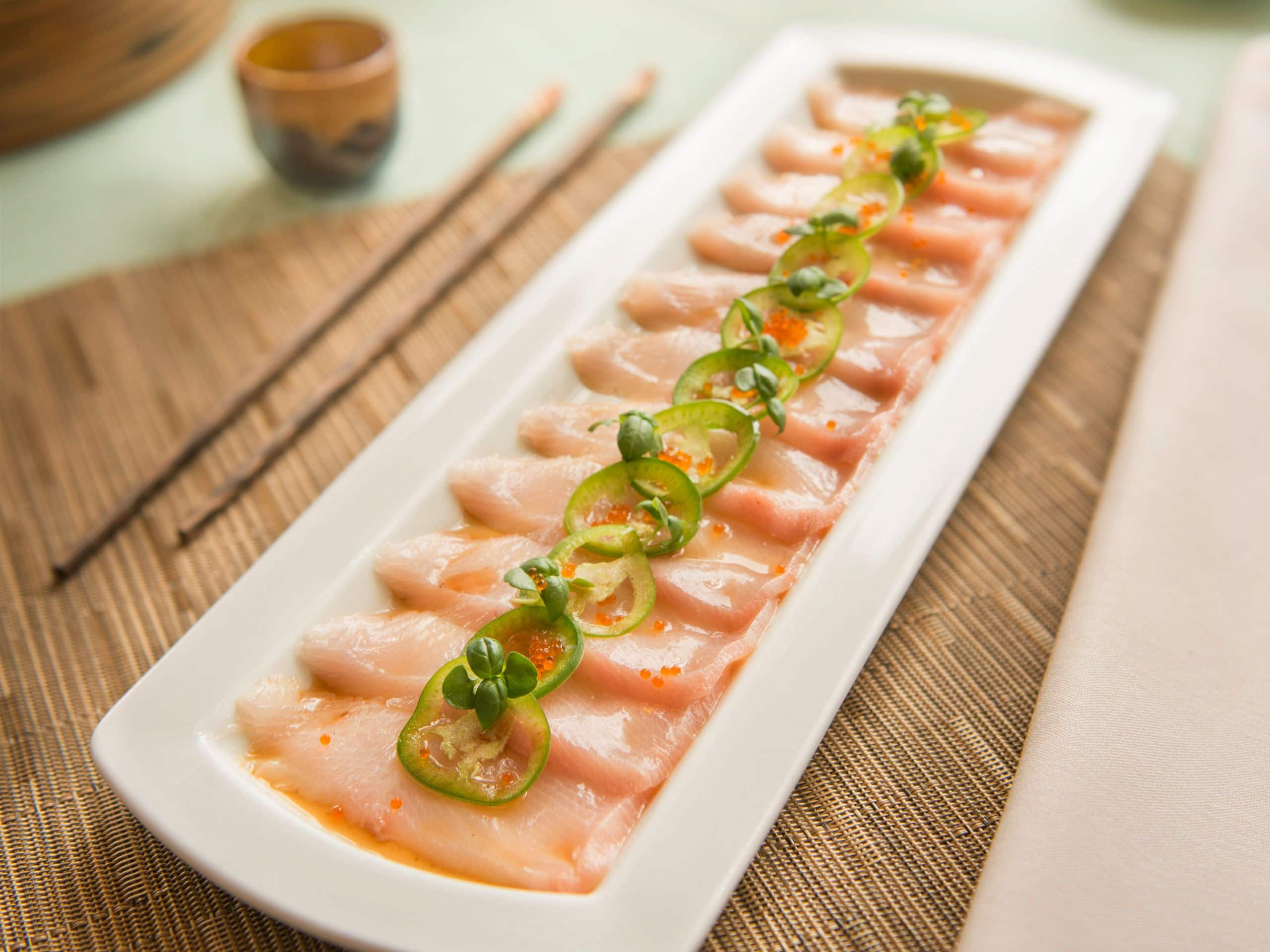 Green suggestions for your stay
Tour our on-site hydroponic garden to learn more about how we are producing over 500 lbs of lettuce weekly for our restaurants and events and how you can grow your own at home.

Explore the local area emission-free with bikes provided at our valet area.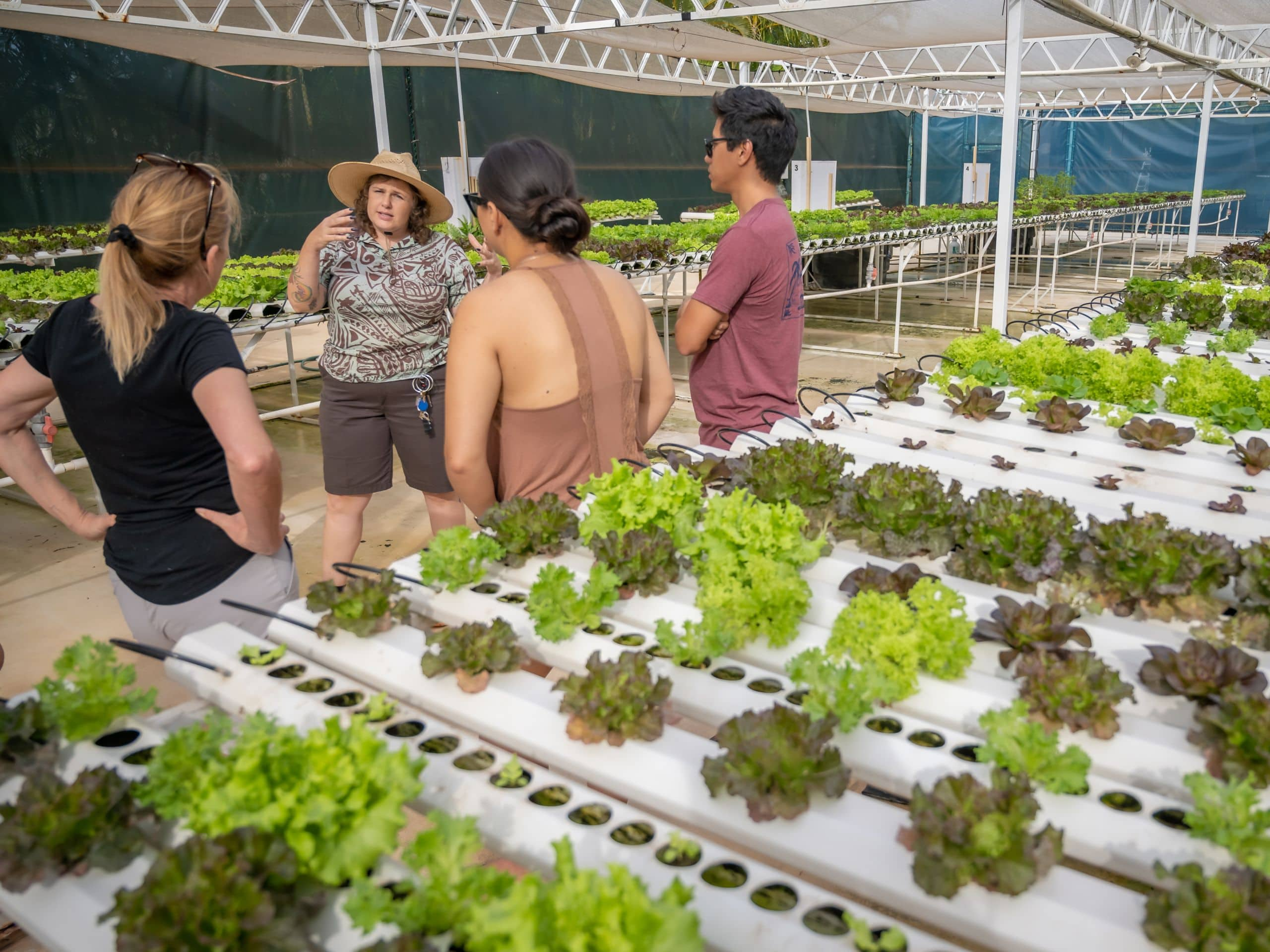 Contact Us
Hyatt is committed to caring for people and the planet through responsible business practices.