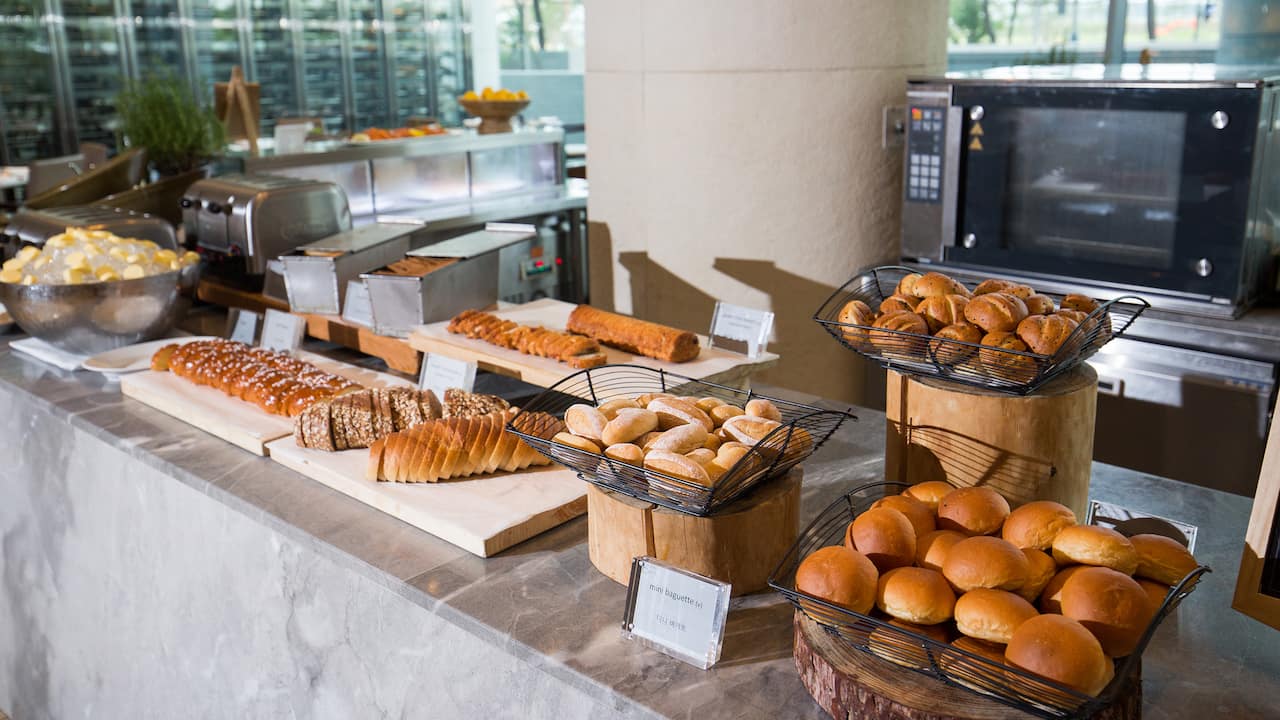 Bed and Breakfast
Ease into your day with our Bed & Breakfast at Grand Hyatt Incheon. There is no need to rush. Enjoy a freshly prepared breakfast just for you, when you are ready to make a move.
With our Bed and Breakfast Package, enjoy:
- One night stay in a guest room
- Includes full daily breakfast for registered adults (Choice of breakfast at restaurant or room service/Subject to hotel policy regarding children)
*All guests can enjoy Club Olympus (swimming pool, sauna, fitness centre) and the round-trip shuttle bus service from the hotel to Incheon International Airport.
*Prices may differ from the prices shown on the website reservation confirmation page, depending on additional guests or services.