Park Hyatt Tokyo E-coupon Sale
December 24, 2021
Park Hyatt Tokyo is pleased to offer our exclusive online vouchers for your special occasion or as a gift for your loved ones to enjoy a memorable and exceptional experience at Park Hyatt Tokyo!


---
Club On The Park Trial Membership
We are delighted to offer limited memberships to our spa and fitness facility, Club On The Park for guests to try and experience.
Located on the 45th and 47th floors of the hotel, this space boasts a gorgeous view of its surroundings, a total area of 2,100 square meters, it is one of the largest in Tokyo. Whether you come to exercise, lounge at the poolside, or relax in the spa, this luxurious urban oasis offers a wellness environment that is healing to both the body and mind.
We invite you to take this opportunity to enjoy our signature personalized comfort in a private and tranquil setting.
Trial Membership Fee:
1-Month membership 110,000 yen
3-Month membership 280,500 yen
6-Month membership 462,000 yen
*All prices above are inclusive of tax and facility usage fees.
*Please see the website for more details.
For more information or application, please contact Club On The Park at 03-5323-3434 (6 am - 10 pm).
---
Welcome to World of Hyatt
Earn World of Hyatt points for eligible purchases made at Hyatt hotels worldwide, as well as at participating hotel restaurants, bars and spas.
You can see some of the benefits of membership at Park Hyatt Tokyo on the following webpage: https://bit.ly/3BLR3Rm.
For more information or enrollment, visit the website.
Make your travel more rewarding with membership!
---
Caring for Your Wellbeing at Park Hyatt Tokyo
The safety and wellbeing of our guests is our top priority. In response to COVID-19, we have introduced enhanced measures for guests' safety and peace of mind. They include:
In-Room
Sanitization of high-touch areas using a high-grade disinfectant
Increased frequency of cleaning air filters
Alcohol wipes provided in your amenities
Complimentary hand sanitizers by calling the front desk
Please do not hesitate to contact our Duty Managers for any question or request you may have.
Check-in

Disinfection of keys
Sanitization of counter and table surfaces
Sanitization of pens after every guest use
Mandatory masks for our front desk associates
Hand sanitizing gels for guests' use
Dining Outlets

Assurance of food safety through our ISO 22000:2018 certification, a comprehensive and independently audited food safety management system
Sanitization of tables, chairs, condiment holders and menus before seating guests
Use of mask by all associates when preparing meals and plating dishes
Alcohol wipes for guests' use
Fitness Facilities

Sanitization of all fitness equipment and yoga mats after guest use
Alcohol wipes to self-clean equipment 
Reduced capacity of fitness classes to allow for physical distancing
Mandatory masks for our fitness hosts
Deep cleaning of facilities on a daily basis
Increased frequency of cleaning air filters
Spa
Mandatory mask for our spa therapists
Sanitization of tools under UV light after each treatment
Sanitization of high touch areas every hour in the spa premises 
Enhanced cleaning and disinfection of treatment rooms after each guest
Hand sanitizing gels for your use
Swimming Pool
Automatic chlorine dosing to maintain water safety

Daily monitoring of chlorine levels 
Sanitization of lounge chairs and tables after each guest use
Reduced capacity in pools and around pool areas in line with local regulations
These precautionary measures are in line with Hyatt's commitment to Caring for Your Wellbeing.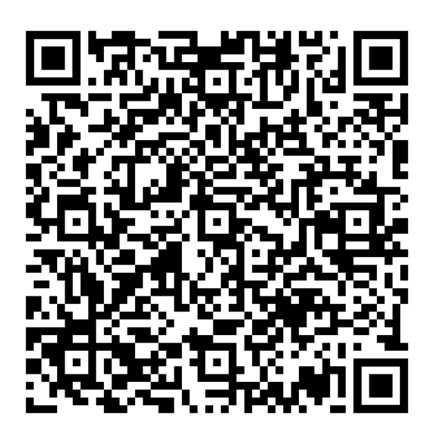 ---
Notice regarding Hotel Facilities Operation Hours
Updated: August 25, 2022
The safety and wellbeing of our guests and colleagues are always a top priority at Park Hyatt Tokyo.
We continue to closely monitor the ongoing COVID-19 situation and follow guidance issued by the World Health Organization and local authorities.
Park Hyatt Tokyo has implemented proactive precautionary measures including increasing sanitization of public areas, restaurants, and bars, asking staff to wear facemasks, slight changes in the restaurants' operation hours, body temperature checks for entry to the hotel, and more.
■We kindly ask guests to wear face masks in the hotel's indoor public areas and when moving around in the outdoor areas.
■We will temporarily change the operating hours or suspend the operations at our restaurants and bars until further notice as follows:
Thank you for your understanding and cooperation.
< Hotel Facilities Operation Hour Changes>
Club On The Park: 6 am - 10 pm daily (Last entry at 9 pm)
*Hygiene management is always our top priority and as such we have changed our training equipment layout and will set maximum capacities within the facilities. Please do not hesitate to contact us for details. Kindly note that for the time being, we will not be hosting some group lessons.
New York Grill
Lunch 11:30 am - 2:30 pm (last order)
Dinner 5:30 pm - 10 pm (last order) 
New York Bar
Sundays - Wednesdays 5 pm - 11 pm (last order)
*Live jazz: 6:30 pm - 11 pm
              Thursdays - Saturdays 5 pm - 12 midnight (last order)
              *Live jazz: 6:30 pm - 11:45 pm
Girandole
Lunch 12 noon – 3 pm
Snack 3 pm - 5:30 pm
Dinner 5:30 pm - 9 pm (Last order)
*Breakfast is available for hotel guests only and operation is subject to change.
Kozue     
Lunch: 11:30am - 2:30 pm (Last Order) 
Dinner: 5:30 pm - 9 pm (Last Order) 
The Peak Lounge  12 noon - 10 pm (Last Order)
The Peak Bar 5 pm - 11 pm (Last Order) 
Pastry Boutique / Delicatessen: 11 am - 7 pm  
■Contactless Payment Available at Front Reception, Restaurants & Bars and Club On The Park: Credit Card with Contactless IC, Merpay, LINE Pay, Yucho Pay, Ginko Pay, K PLUS, atone, pring, au PAY, FamiPay, EPOS Pay, ANA Pay, iD, Edy, nanaco, WAON, Suica / PASMO, QUICPay+, WeChat Pay, Alipay, PayPay, d Barai, and J-Coin Pay.
■Shuttle bus service (between Shinjuku L-Tower and Park Hyatt Tokyo) will be available only on Saturdays, Sundays, and holidays.
From Hotel Entrance to Shinjuku L-Tower
11:00, 11:30, 12:00, 12:30, 13:00, 13:30, 14:00, 14:30, 16:00, 16:30, 17:00. 17:30, 18:00, 18:30, 19:00, and 19:30
From Shinjuku L-Tower to Hotel Entrance
11:15, 11:45, 12:15, 12:45, 13:15, 13:45, 14:15, 14:45, 16:15, 16:45, 17:15, 17:45, 18:15, 18:45, 19:15 and 19:45
Updated: August 25, 2022